Road trips are just honestly one of my favorite ways to travel. I mean, being on the open road, traveling to and through all sorts of new places, exploring nature… What's not to love about them? America's passion for road trips has existed for centuries now. And this romance doesn't seem to be in trouble anytime soon. 53% of American families have embarked on their interpretation of The Great American Road Trip in recent years! Road trips can be budget-friendly, long or short, full of adventure, and safe or low-key for the first-time road tripper.
A road trip is the perfect way to explore all of the beauty the United States has to offer. From mountain ranges and breathtaking sunsets to crystal-clear lakes and sandy beaches, there's so much to see that no amount of road trips might ever be enough! Because I love road trips so much, today's post is all about America's favorite way to travel. I'm sharing my ultimate US road trip bucket list! Some of the road trips below are still on my bucket list to check off! While others I've done in the past and have full itineraries linked for you guys! Enjoy!
Disclaimer: This blog post is in collaboration with Backcountry.com and features some affiliate links. This means I get a small commission if you make a purchase (at no extra cost to you). Use code RENEE15 to get 15% off your first Backcountry order (some exclusions apply). You can also learn more about my affiliate policy here. Thank you for the support!
USA Road Trip Bucket List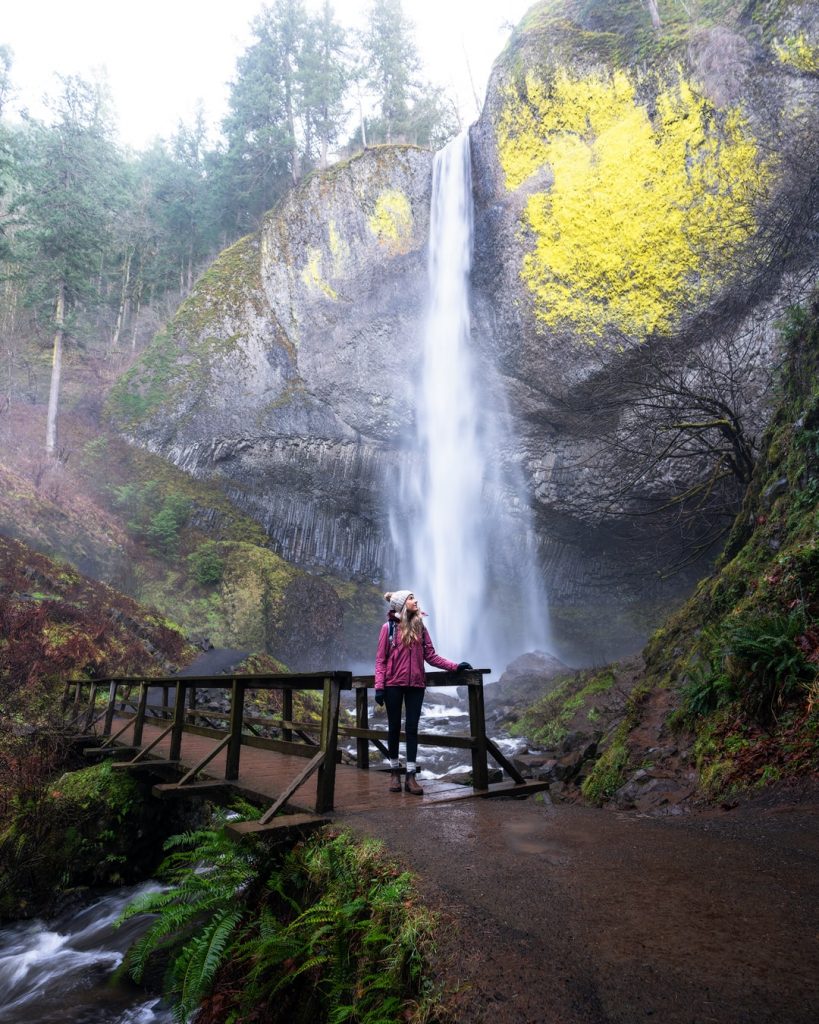 1. Oregon 7 Day Road Trip
It's no secret that Oregon is one of my favorite places in the entire United States! I just fall in love over and over again with everything that it has to offer. After all, it has some of the country's most beautiful hot springs, waterfalls, coastlines, mountains, and lakes. This week-long Oregon road trip is perfect for the summer and early fall, though you can also do it during spring or winter. Just know you might risk a few trails and roads being closed due to the weather!
The trip starts and ends in Portland, a vibrant city with a scenic river and epic foodie scene. So feel free to add another day here to explore downtown! On the second day, you'll travel from Hood River to Bend, stopping at Trillium Lake and Smith Rock State Park. Then day three is for the journey to the famous Crater Lake, where you will be spending the entire fourth day of the trip. On day five you'll head to Cape Kiwanda, and then on to Cannon Beach for day six. Finally, you'll journey back to Portland! Click here for our Oregon 7 day road trip itinerary.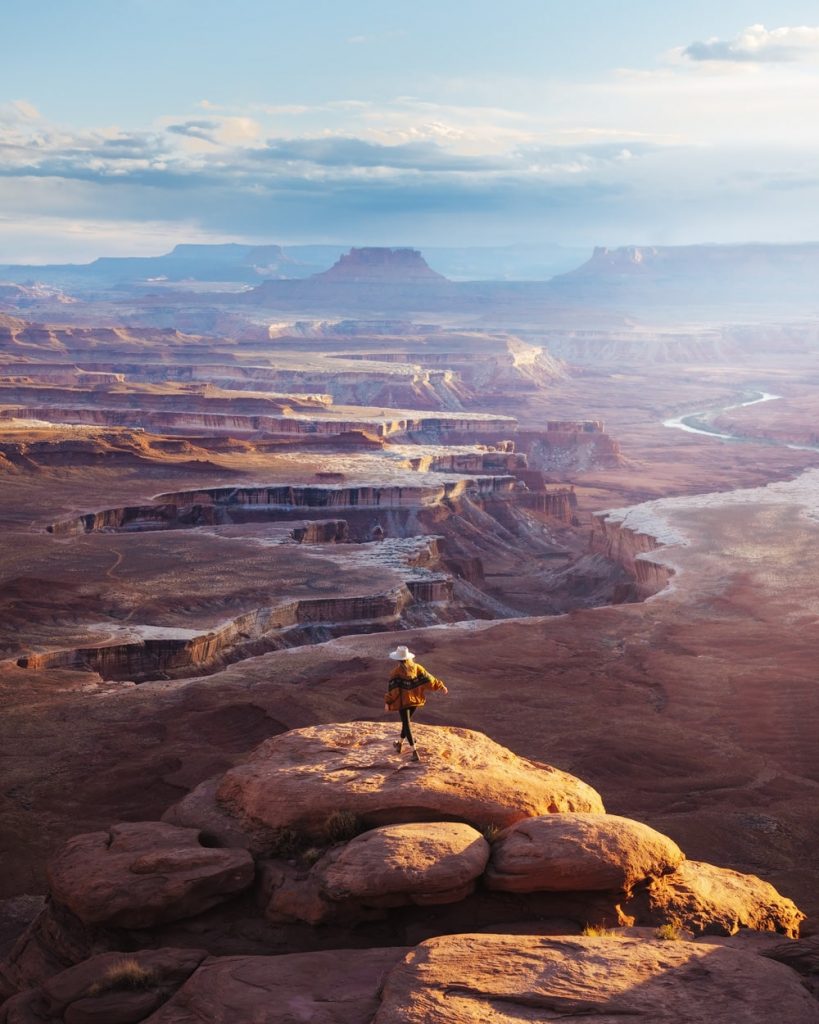 2. Utah National Parks Road Trip
On this trip, you'll have the pleasure of exploring Utah's Mighty Five. Utah's 'Mighty 5' is made up of five absolutely incredible national parks: Zion, Bryce Canyon, Capitol Reef, Arches, and Canyonlands. Each park has so much natural beauty to enjoy and tons of things to do. You can do this trip in either 7 or 10 days depending on how much time you want to spend in each park.
For the route, things to do, where to stay, and my tips for really getting the most out of this trip, I definitely recommend you take a look at my Utah National Parks Road Trip Itinerary. I share tons of info on the different seasons, the vehicle you'll need, and more. This is definitely one of my favorite road trips in the USA so definitely add it to your bucket list!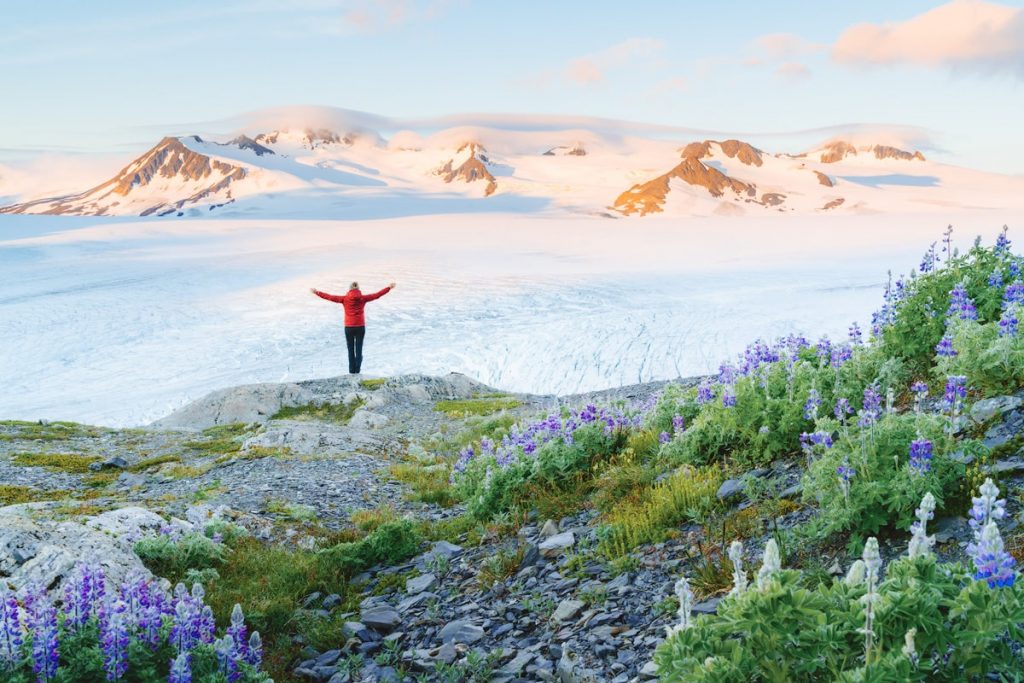 3. Kenai Peninsula Road Trip
If you've been dying to get to know Alaska, this road trip should be at the very top of your bucket list! This week-long road trip gives you the chance to marvel at the settings of Southcentral Alaska. Because you'll be traveling very much north, this trip is best taken while you won't spend the whole time freezing. So aim for mid-March to September as potential travel dates!
You'll arrive in Anchorage and travel to Girdwood during the first day, enjoying a scenic drive to introduce yourself to this region. For the second day, you'll head to Seward and spend two nights there. Be sure to visit the Alaska SeaLife Center! On the fourth day, you'll drive from Seward to Homer, the capital of halibut fishing. Spend a second night there exploring the nearby areas and the majestic Kenai Fjords National Park. On day six, drive to Cooper Landing, where you'll be surrounded by mountains and deep forests. Finally, go back to Anchorage on day seven!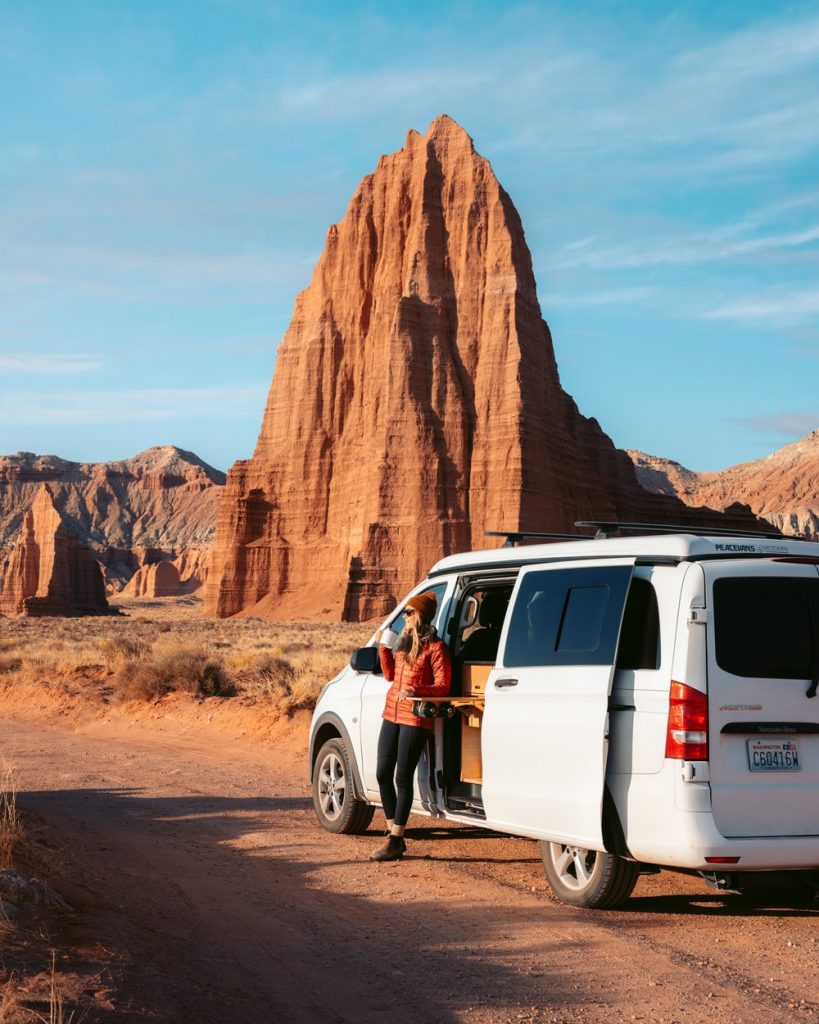 4. The Grand Circle Arid Deserts Road Trip
This is one of the most well-known National parks road trips in the United States. So you better give it a try! You'll visit six National Parks and travel across 2 states, Utah and Arizona. You can easily do this road trip in two weeks. But I recommend giving yourself a little wiggle room to explore the deserts and everything these areas have to offer! You can start at the Hualapai Indian Reservation if you want to explore that area, or even from Las Vegas if you feel like partying to kick off your trip! That part is up to you.
On this road trip, you'll see Zion National Park, Bryce Canyon National Park, Capitol Reef National Park, Arches National Park, Canyonlands National Parks, and Grand Canyon National Park. In each one of them, you can experience scenic drives, hiking trails, and ranger-guided tours. You'll actually find the guides to some of these parks in the National park's section of the blog! Take at least two days per park while doing this grand circle across the open road.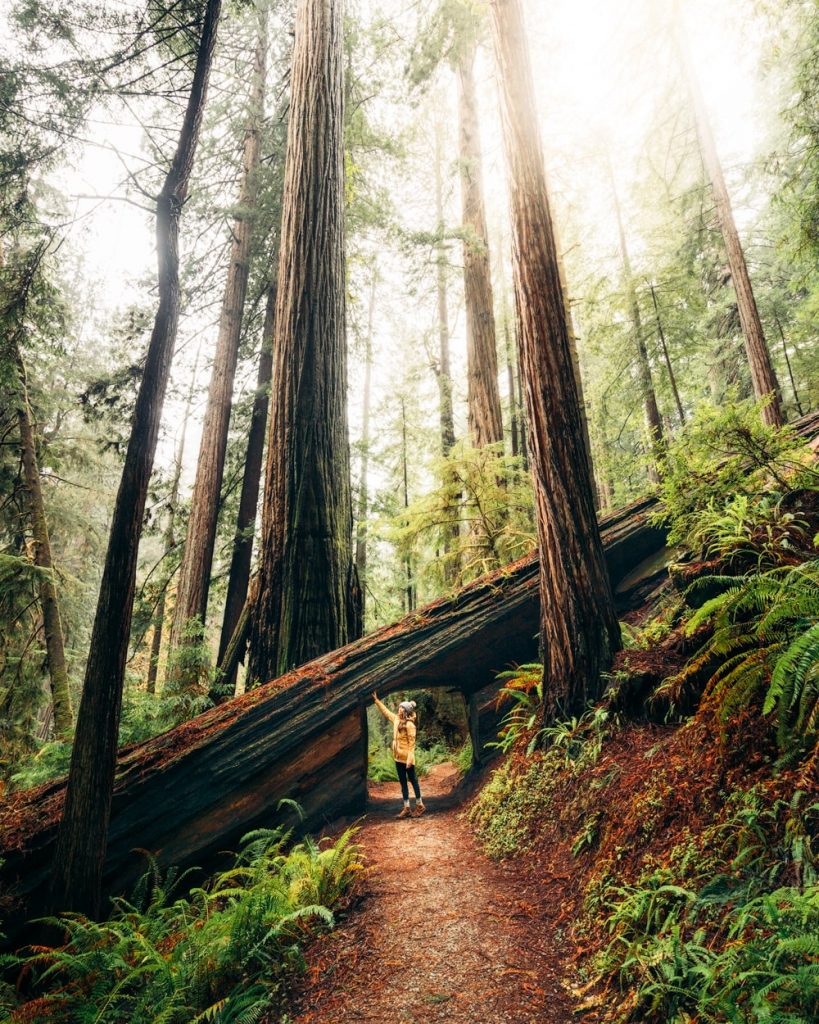 5. Winter California Road Trip
I know that not all of you restrict your traveling to summer, plus not everyone can travel during that time of the year. So I created the perfect California road trip for winter! This road trip is all about visiting two of my favorite California parks: Redwoods National Park and Yosemite National Park. Ideally, you'll spend at least five days exploring these two parks and enjoy more than one scenic drive!
At Redwoods National Park, be sure not to miss the following hikes and drives:
Fern Canyon Trail
Prairie Creek Trail – Foothill Trail Loop
Tall Trees Grove Trail
Boy Scout Trail
Gould Grove Nature Loop Trail
Bald Hills Road
Newton B. Drury Scenic Parkway
Howland Hill Road
Avenue of the Giants
And if you visit Yosemite, these are your must-do:
Lower Yosemite Fall Trail

Bridalveil Fall Trail

Mirror Lake

Artist Point

Inspiration Point

The Mist Trail

Four-mile Trail

Tunnel View

Valley View

Cathedral Beach

Firefall at Horsetail Falls

Yosemite Falls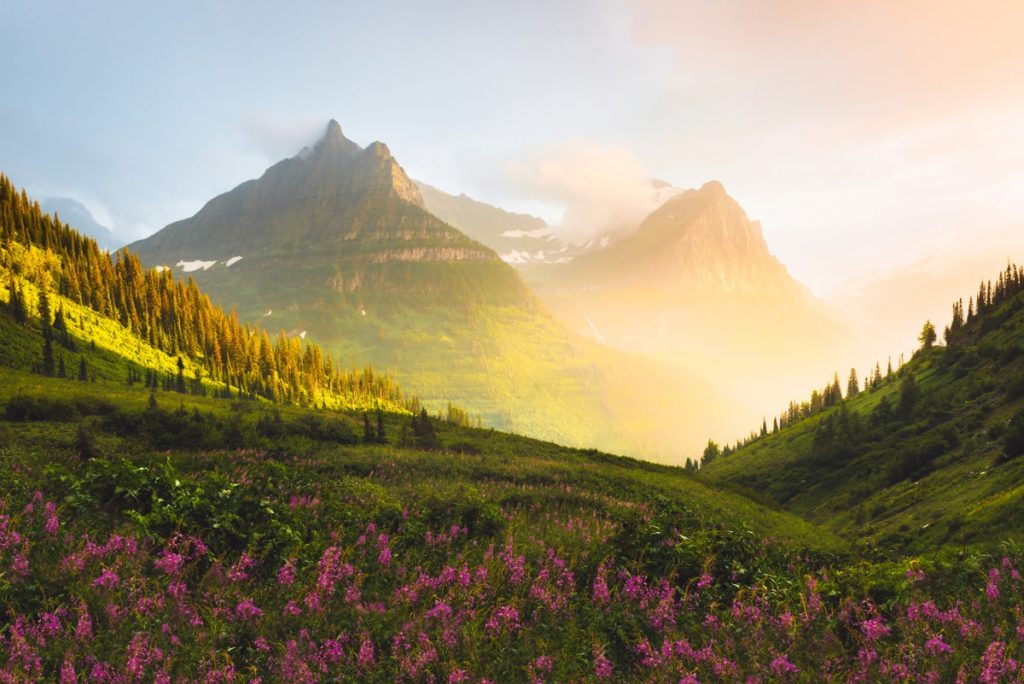 6. US Route 93 Road Trip
This border-to-border road trip is the perfect way to explore the Westcentral of the United States! You'll get to visit two nearby countries as well, Mexico and Canada. The historic Route 93 is almost 2,245 miles and I suggest taking 10 days to make the most out of it. Though feel free to add more days if you can. It's always good to let yourself wander! As for the season, this trip is best made during spring and fall if you want to avoid scorching heat or freezing cold. But you can go whenever you want if you don't mind extreme weather!
The trip starts at Jasper National Park, located within Alberta, Canada. And it ends in Nogales Square, Mexico. So get ready for an International adventure! On this 10 day trip, you'll explore Alberta, Montana, Idaho, Nevada, Sin City, Arizona, and Nogales. There are several National parks along the road, so make sure to visit them all!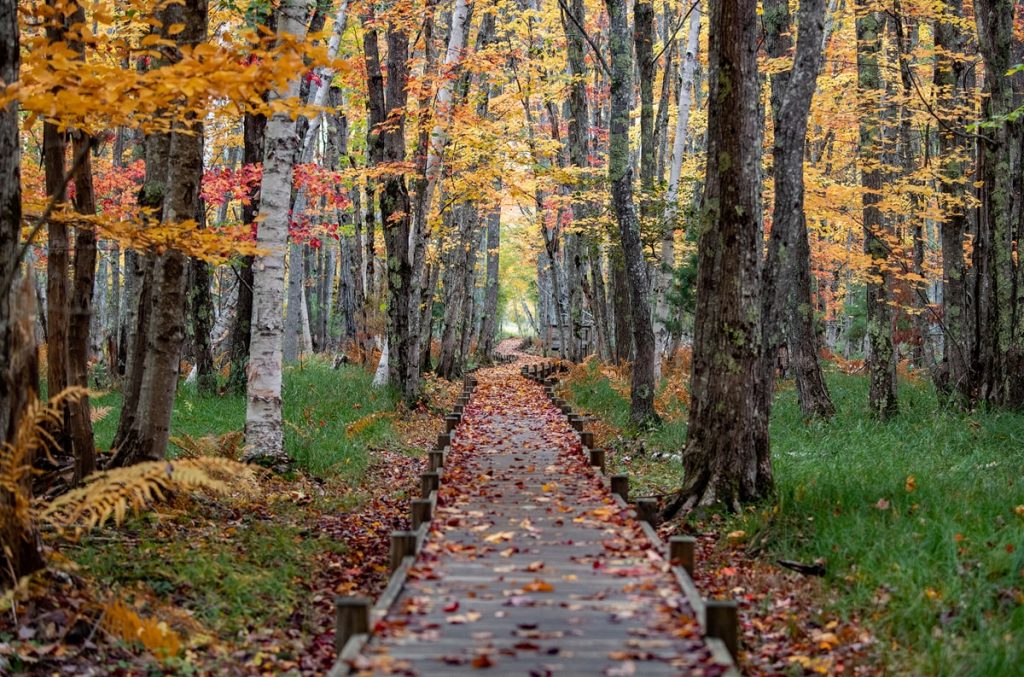 7. Great North Road Trip
Get ready to venture into US Highway 2 for this cross-country road trip that goes across 3,318 miles. So you should give yourself at least ten days to really enjoy the north and all its wonders. Since you'll be up North, I suggest not doing this itinerary during winter to avoid very low temperatures and lots of snow on the open roads.
You'll start at Seattle, Washington, and finish up in Acadia National Park, Maine. During your 10 days on the road, you'll visit these highlights and more: Glacier National Park, Devils Lake, the Roadside Giants, Apostle Islands National Lakeshore, Michigan's Upper Peninsula, and The Big Nickel.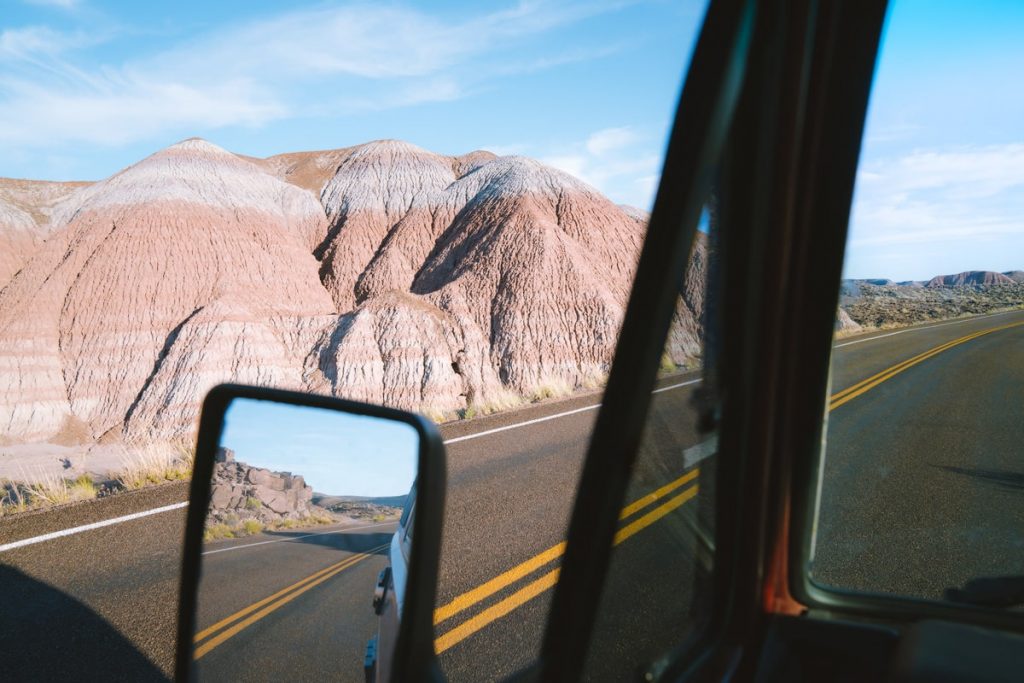 8. Route 66 Road Trip
Talk about a classic, right Route 66 should be on all US road trip bucket lists out there! The famous Route 66 extends across 2,400 miles and crosses 8 different states, finishing up in California. Some would even say it's the ultimate American road trip! So, please, give it at least two weeks to really soak in everything from this experience.
The trip starts in Chicago, Illinois, and ends in Santa Monica, California. So if you're flying and renting a car for your drive, I suggest flying to O' Hare or Midway in Illinois to avoid a rocky start. In the span of 14 days, you'll visit: Chicago, Springfield, Sullivan, Carthage, Tulsa, Clinton, Amarillo, Tumuncari, Albuquerque, Gallup, Flagstaff, Seligman, Needless, and San Bernardino.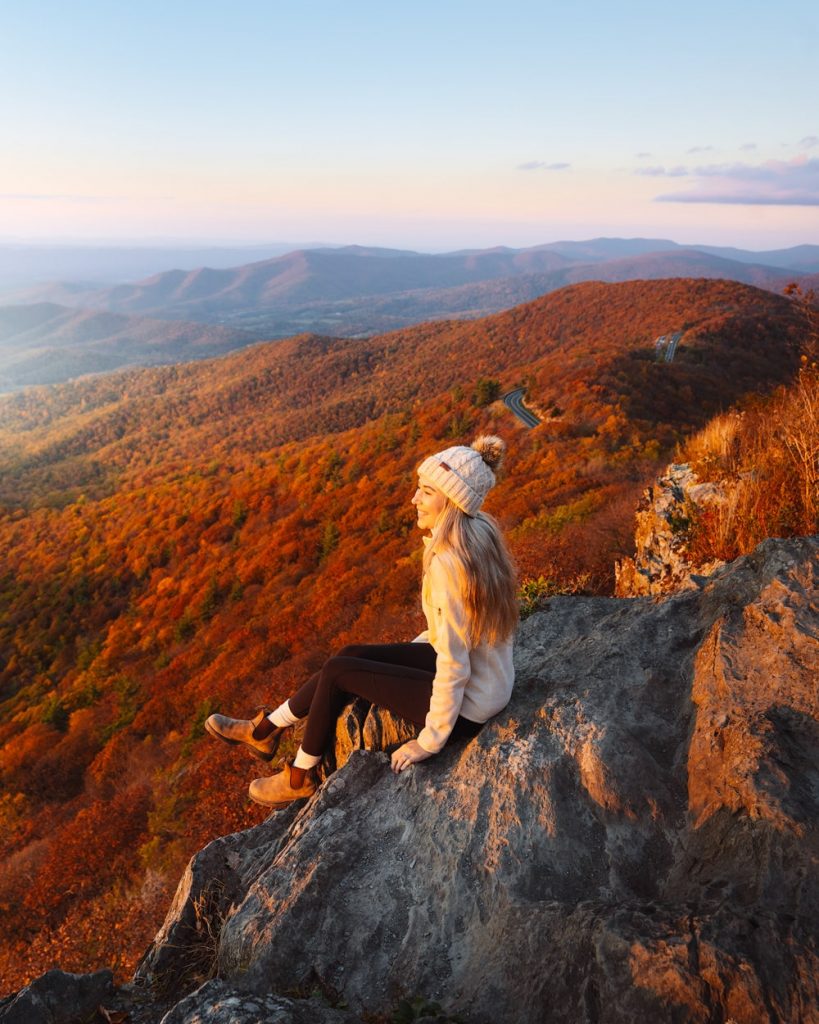 9. Skyline Drive Road Trip
If you prefer a quieter trip, then Skyline Drive is for you! This trip is all about connecting with nature and enjoying the beauty of the Blue Ridge Mountains across Shenandoah National Park. You'll take the National Scenic Byway, which spans 105 quiet miles within the park. It's the perfect easy weekend getaway! Take two days to enjoy this scenic drive and feel as relaxed as possible.
You'll drive from Front Royal to Waynesboro, stopping along the way to take pictures, hike around nature, go on a picnic, and more. I suggest you camp in the park for the ultimate recharging-around-nature experience. There are three campgrounds on-site, so you have plenty of options! Though make sure to visit between March and October to see this place fully come to life.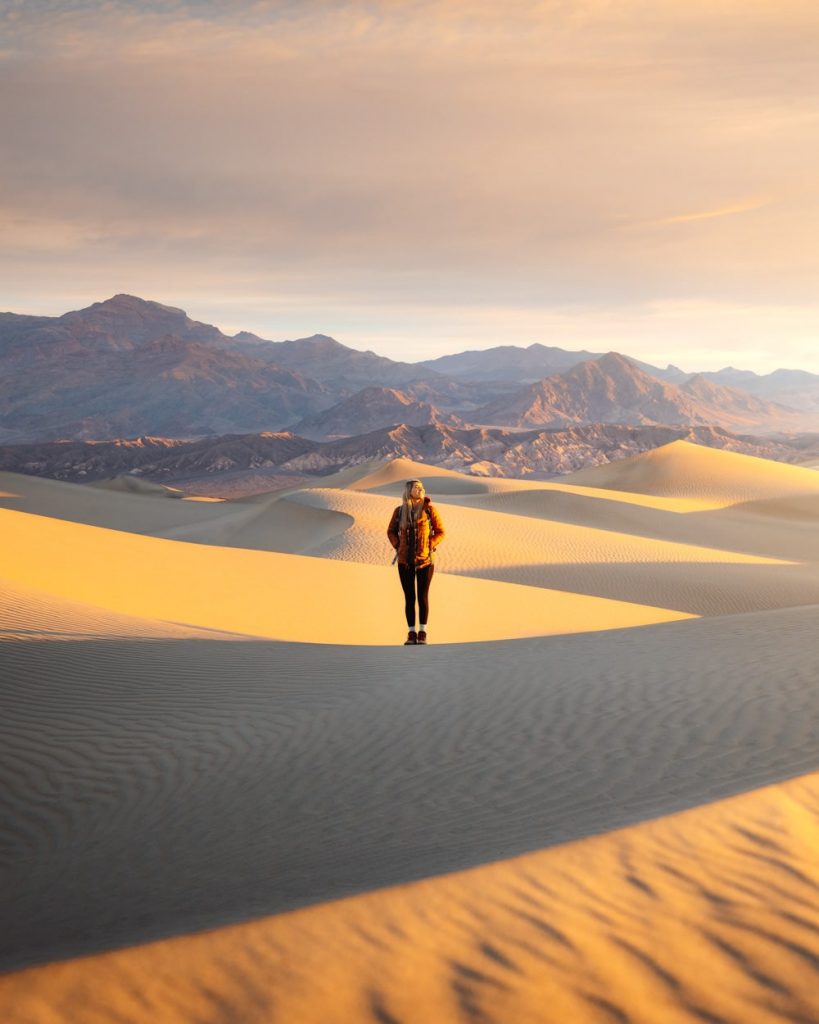 10. California 10 Day Road Trip
If you want a gorgeous West Coast road trip filled with sandy beaches and rocky mountains, this 10 day California road trip is for you! You'll drive across 1,247 miles and see a variety of scenic sites. You can shorten this trip, but I recommend taking 10 days to explore each destination at its maximum. And because of Sunny California's weather, you can take this trip during any time of the year!
You'll start at Alabama Hills, then you'll move onto Mammoth Lakes and Glacier Point. The next day you'll reach Yosemite National Park, where you'll spend two nights. Once you're done exploring everything this beautiful park has to offer, you'll begin the drive to San Francisco. Spend a night in this bustling city and take the Pacific Highway to Big Sur. Explore this quiet spot and its nearby areas before heading out for Santa Barbara the next morning. You'll spend a night in this famous beach town and then drive to Los Angeles. Two nights don't do this city justice but it'll do for this trip.
The next stop is Sequoia National Forest, where you'll spend your final night on the road before reaching your final destination: Death Valley National Park. Once you're here, stay at least for a night! Bonus day or so you can add San Diego or Orange County to your trip! And keep in mind that Tijuanna is just south of San Diego if you want to take things International!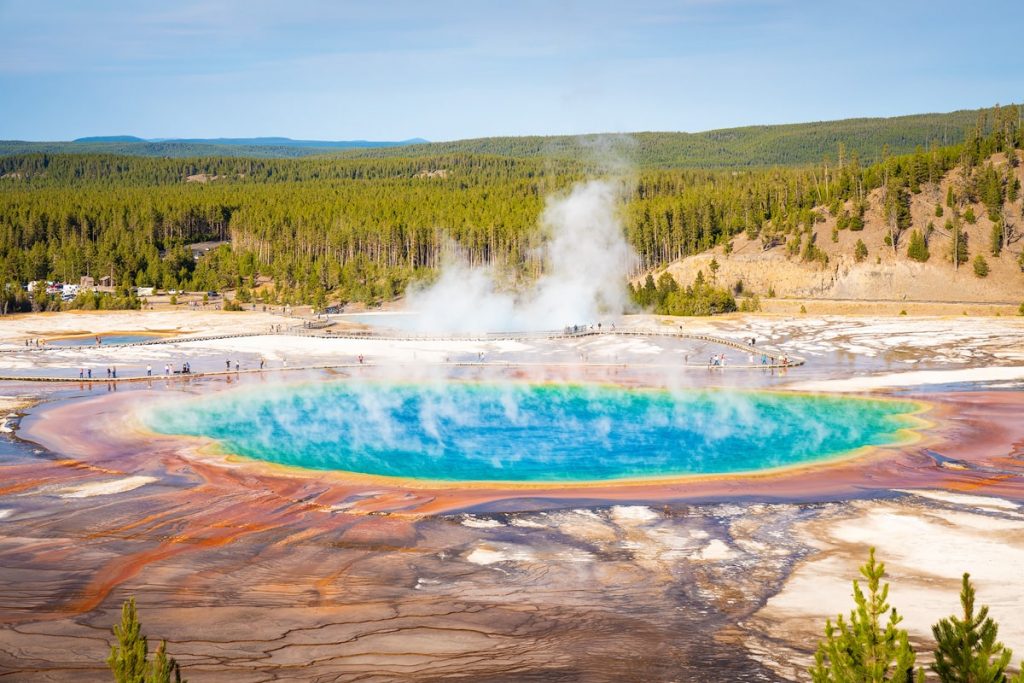 11. Yellowstone To Grand Teton
Two of this country's best National Parks are super close together. They're even joined at the south border of Yellowstone and the northern border of Grand Teton. But they both offer unique natural settings. Yellowstone is for wildlife and breath-taking geothermal sites. Grand Teton is for epic mountain views. So why not make a road trip out of them? It's a quick 5-day road trip you'll never forget! Ready to cross this one off your bucket lists?
Your Yellowstone to Grand Teton itinerary begins at Bozeman, Montana. From there you'll finish 5 days later in Grand Teton National Park! Some of the best spots you'll visit along the way are Mammoth Hot Springs, Lamar Valley, Grand Canyon of the Yellowstone, Lower Geyser Basin, Old Faithful Geyser, Jackson Lake, Colter Bay Village, Oxbow Bend, Jenny Lake, and Teton Park Road.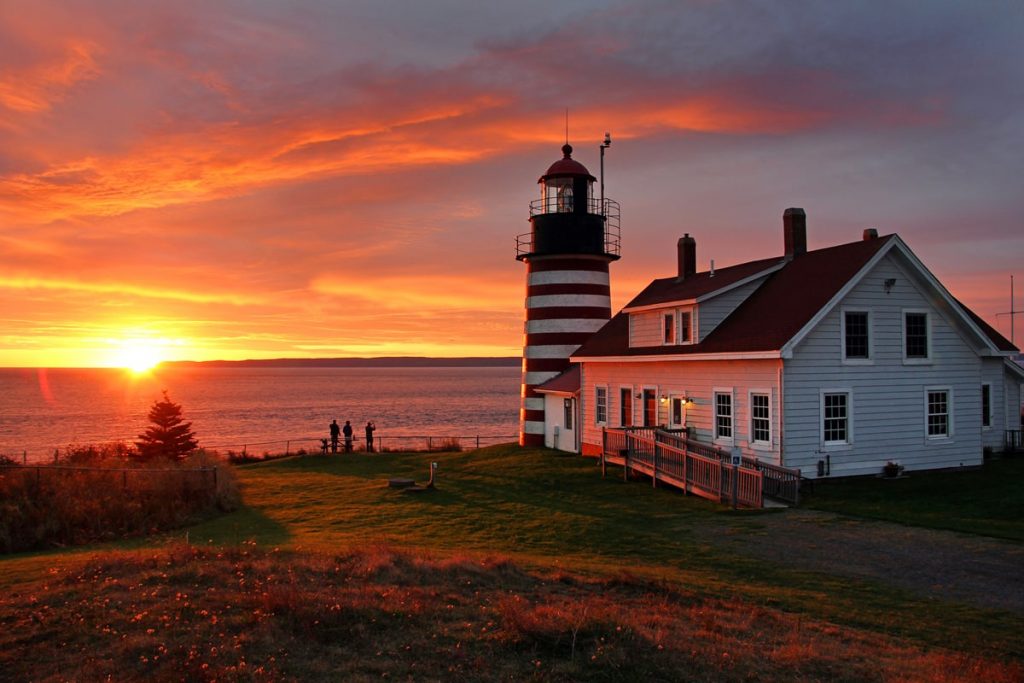 12. Bold Coast Scenic Road Trip
This weekend-long or speedy day trip extends across 125 miles alongside Maine's scenic byways. Welcome to the Bold Coast! You'll visit Downeast Maine and Coastal Washington County on this relaxing trip up North. It's a must for those looking to add day trips to their US road trip bucket lists. I recommend taking this road trip during spring, summer, or fall. It can become too snowy during winter!
The trip starts at Millbridge, a quiet coastal fishing community. Then you'll drive to Lubec, which is actually the easternmost town in the entire United States! The final part of the journey takes you from Cobscook Bay to Eastport. Enjoy this brief but wonderful open road trip to nature!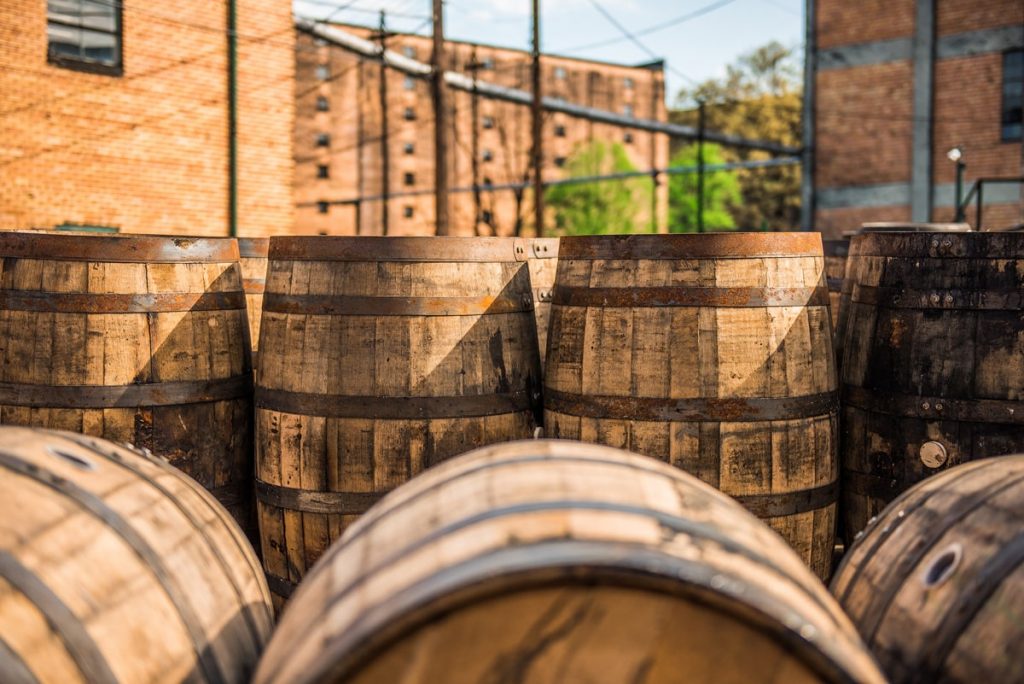 13. Kentucky Bourbon Trail Road Trip
This 3-day trip will take you across a bourbon-filled path within Kentucky! This is the trip to take if you enjoy a good drive and a drink afterward. We all know Kentucky is the place where bourbon is historically produced. And with reason! This Bourbon Trail will show you some of the best distilleries in the country.
You'll start off in Louisville spending a fun night in this city. I recommend the Evan Williams Bourbon Experience to kick off your adventure. And be sure to visit the Louisville Slugger Museum! The next stop is The Woodford Reserve Distillery, a National Historic Landmark worthy of all bucket lists out there. Drive to Lexington and spend the night there. For your final night, drive to Bardstown and pour yourself a drink to celebrate!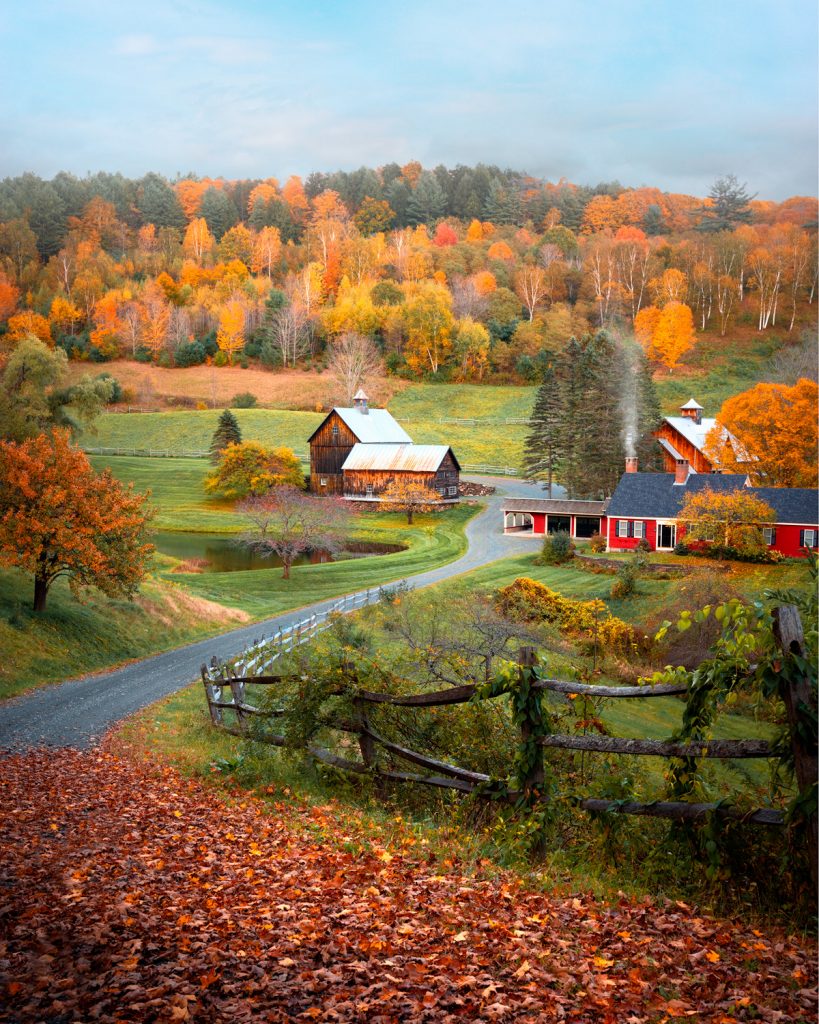 14. New England Fall Road Trip
The Northeast US is one of the top places to visit during the fall. And this New England fall road trip itinerary suits all kinds of road trippers! So I've made 3, 5, and 7-day itineraries for you to choose from. For now, I'll share a bit more about the quick 3-day road trip.
Just so you're prepared, the Northeast is quite busy during fall. Alright, let's start. The trip begins in Boston, but you could drive from New York City if you want to spend a few days in the Big Apple beforehand. From there, drive to Dixville Notch and explore the area and all its fall-themed wonder. On day two you'll head to Stowe, Vermont, where you'll spend the night. Day three is a busy one as you'll head to Smuggler's Notch and then to Pomfret, Vermont. Finally, you'll head back to New Hampshire where you can spend your final night in Lincoln.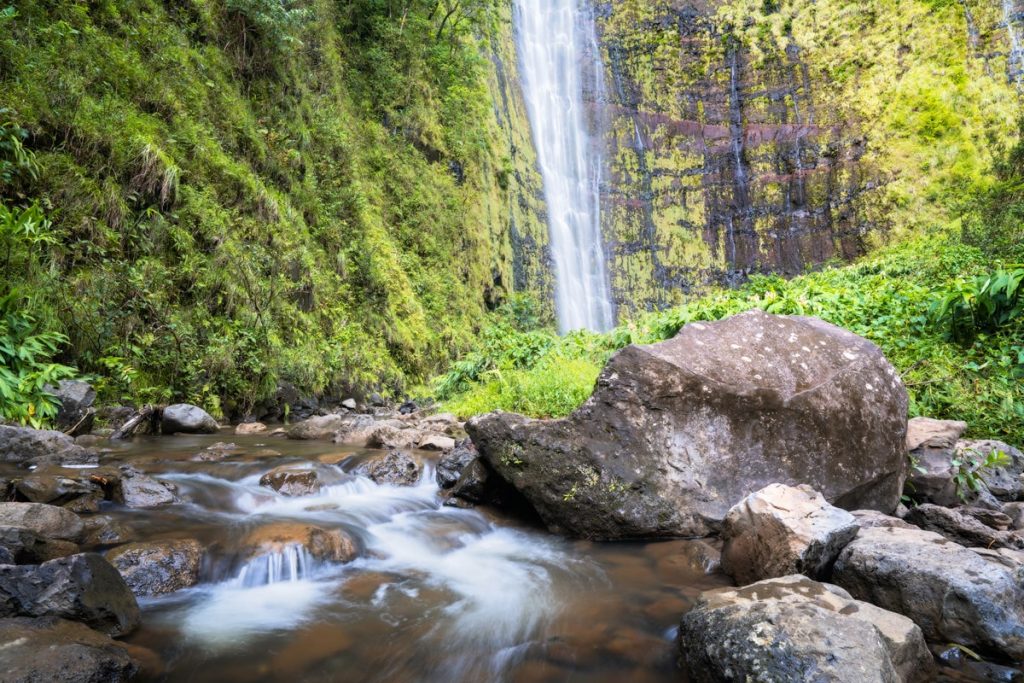 15. Hana Highway Road Trip
Time to head to Hawaii! The scenic Road to Hana on Maui is the most famous scenic drive in this entire US territory. This path is located on the northeast coastline of Maui and is beautiful all year round. So feel free to cross this one off your US road trip bucket list during any season!
You'll take the Hana Highway the whole drive, so you can relax and enjoy the ride. I recommend following a two-day itinerary to really soak in the beauty of Hawaii's Hana Highway. Start in Hana Town and drive all the way to Halfway To Hana. Here, you can spend the night near the Upper Waikani Falls at Wailua. The next day, continue all the way to Kahului and spend the night there if you can!
Interested in exploring more of Hawaii? I have guides to Kauai, Oahu, and the Big Island.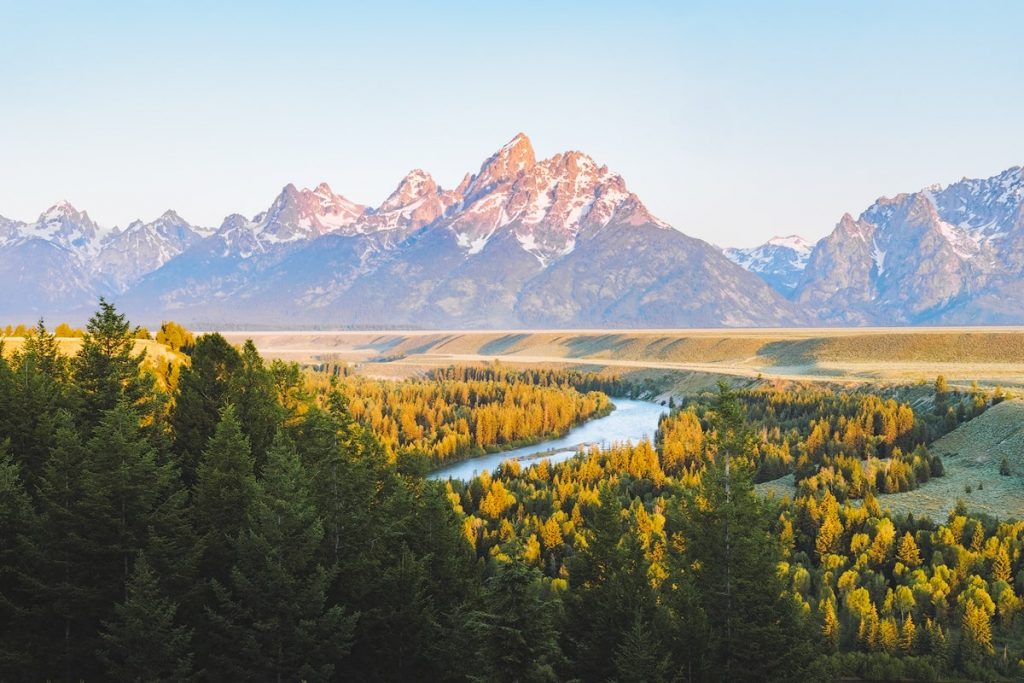 16. Rocky Mountain Road Trip
Ready to drive across 4,600+ miles through the mountains? Then add the Rocky Mountains to your US road trip bucket list! You'll venture into Colorado, through Wyoming, Montana, and all the way up to Canada. This trip is best done in summer or spring to avoid extremely cold temperatures. But you do you if you can stand the cold!
This is a two-week road trip from Boulder, Colorado, to Jasper National Park, Canada. You can make this a round trip as well if you don't mind spending a month on the open road! Some of the highlights are the Wind River Range, Grand Teton National Park, Missoula, Glacier National Park, and Lake Louise. I recommend camping if the weather is nice since it'll give you the opportunity to further explore nature. So here are my car camping essentials to give you the courage to camp while on the road!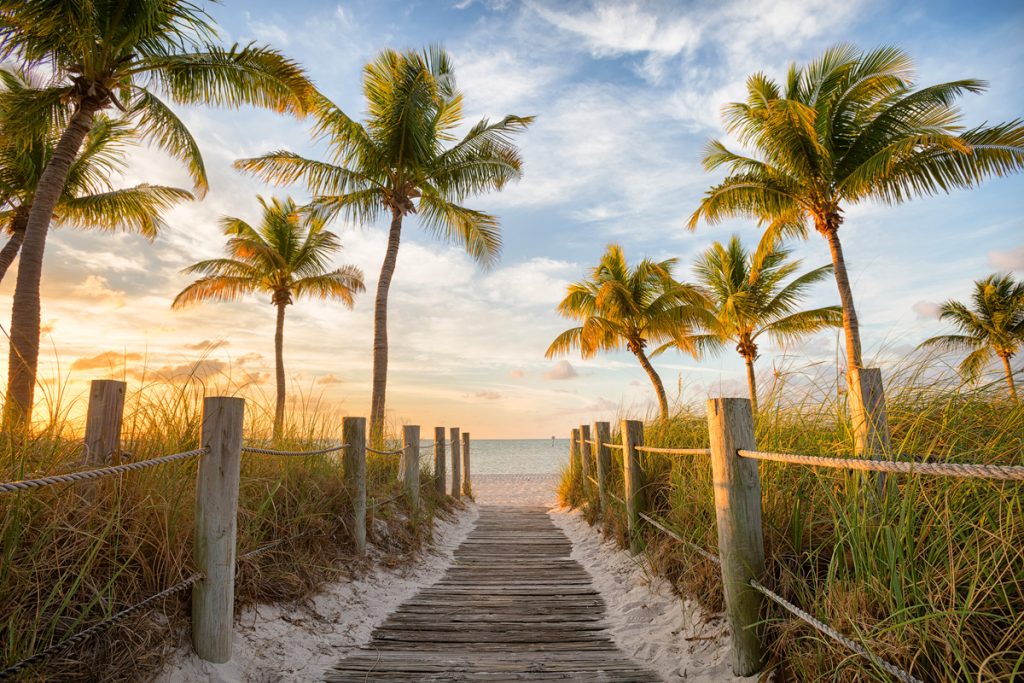 17. Atlantic Coast Road Trip
I couldn't leave the Eastern Seaboard out of this bucket list! From New England to Florida, the ultimate Atlantic Coast road trip takes approximately 1,600 miles and at least 8 days to complete. Bear in mind that this coast is quite busy all year long, so avoid embarking on this journey during peak seasons.
You'll start off in Boston! Spend a day and night here, then head out to New York City the next morning. I know you could spend weeks exploring the Big Apple, but one or two days is the most you can spend here without turning this road trip into a 10+ days adventure.
The third stop is Atlantic City! Spend a night filled with fun and ocean beaches here before heading out for Hatteras Island, North Carolina. There, take the chance to relax and connect with nature. Drive to Myrtle Beach, South Carolina, then onto Savannah, Georgia. For your seventh day, you should be in vibrant Miami! After a night in the city, head south for the famous Florida Keys. And that's the end of your trip!
18. US 80 Road Trip
This is the one and only Southern road trip! It should be on everyone's bucket lists. It's a cross-country adventure across the Southern Pacific. Give this itinerary two weeks to enjoy the ride without rushing or feeling like you missed out on many highlights. It extends along 3,000 miles and 8 different states, so get ready for some serious cultural and scenic variety!
The trip starts in Los Angeles California and ends in Savannah, Georgia. This leaves plenty of beautiful places to visit in the middle of this journey. Some of the top spots are: Carlsbad Cavern, Mount Roswell, Fort Worth, the Civil Rights Movement National Historic Trail, New Orleans, Nashville, Dallas, and Tybee Island.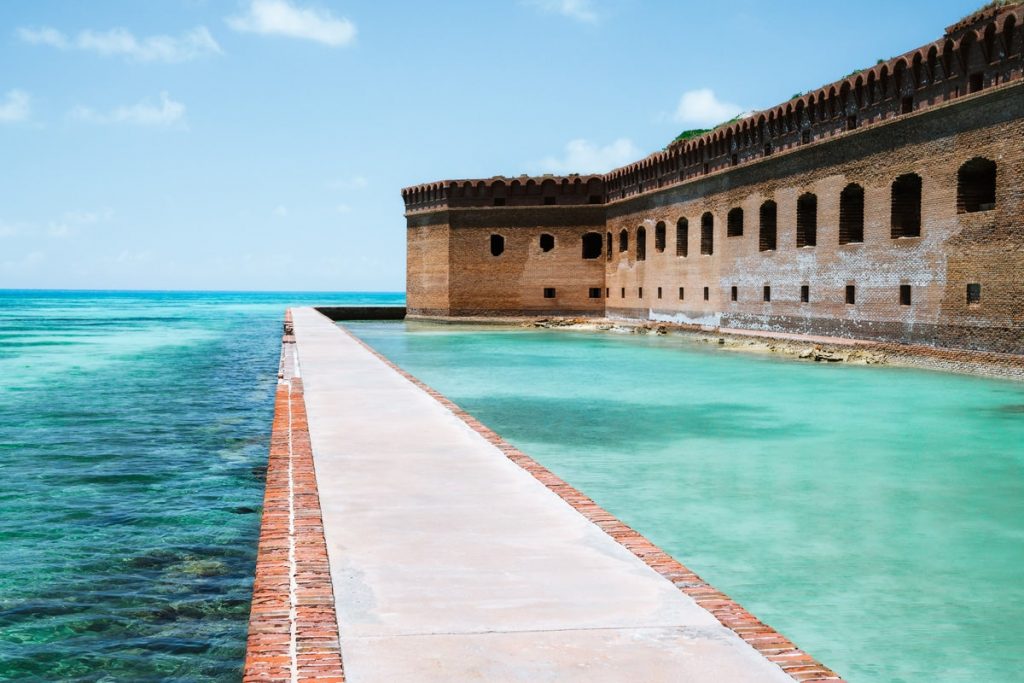 19. Florida Keys Road Trip
Everyone loves clear waters and sandy beaches. That's why a road trip across the Florida Keys is the best way to relax and go on an adventure at the same time! It's a short but scenic drive across 112 miles down south on the US-1 N. You can experience the magic of driving right above the ocean and swimming in tropical waters once you've reached your destination. Some recommend doing it strictly during winter to avoid crowds and extreme heat. But I'd say go whenever you want, it's gorgeous all year long!
You'll start the journey in Miami and go back there after visiting the Keys. The must-see spots include: Key Largo, Seven Mile Bridge, Bahia Honda State Park, Key West, and Dry Tortugas National Park. You could spend as little as one day exploring the Florida Keys. Though I suggest giving this trip at least two to three days to be able to see all the spots!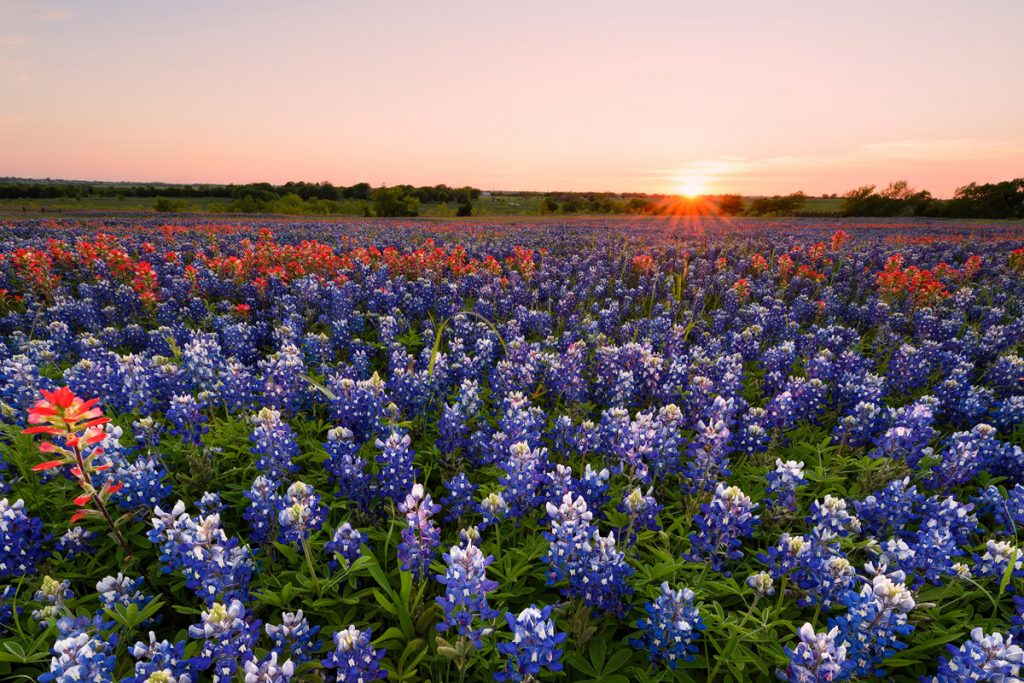 20. Bluebonnet Trail Road Trip
This road trip is perfect for all the road trip newbies out there! It has a much slower pace than most famous US road trips. So here we go! You'll stay in Texas the entire time, and this trip can easily be done in just one night or over a long weekend if you prefer it. Needless to say, this road trip is perfect for spring! If you want to get the most out of those bluebonnet flowers, then schedule your trip no earlier than March and no later than September.
You'll start at Burnet and end in Marble Falls. After departing from "Official Bluebonnet Co-Capital of Texas.", you'll stop at the other Bluebonnet Co-Capital: Lanno. The third destination is Willow City, where you can choose to spend the night if you're sleepy. Then, you'll travel to Fredericksburg, where the countryside and flowers will be absolutely beautiful. After exploring nature, head to Johnson City for a more urban setting. Your final stop is Marble Falls! You can stay here for a night amidst nature or return to Burnet.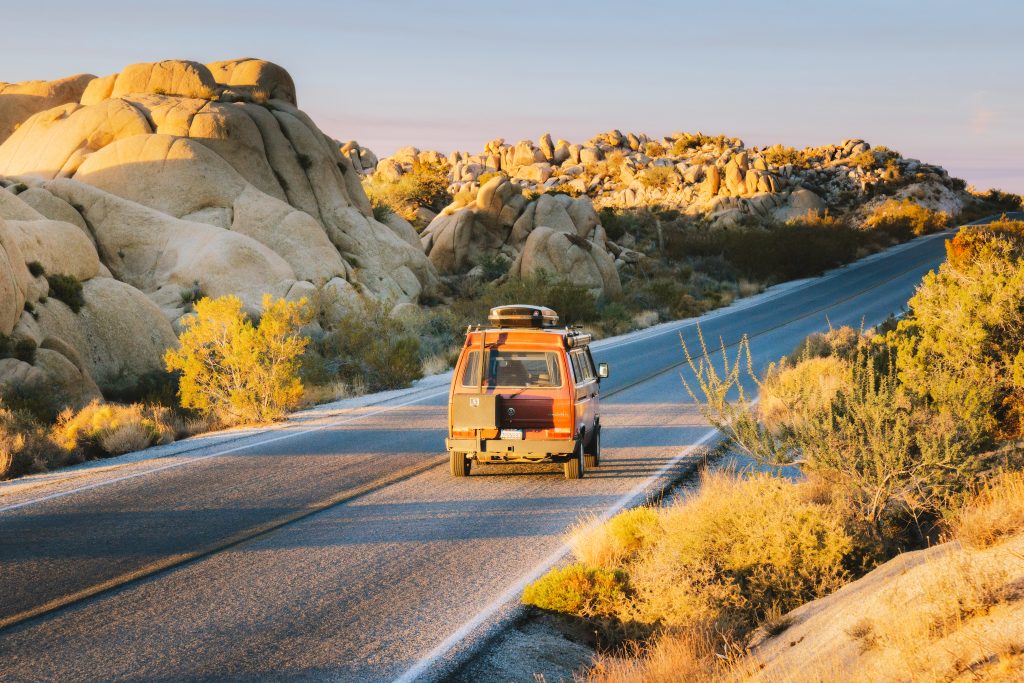 21. Every US National Park Road Trip
Alright, we're going out with a bang! This US road trip bucket list wouldn't be complete without this epic cross-country road trip to every single national park. This is for expert wanderers only, or those willing to be on the road for 7 months straight. It's a little crazy, I know. But it's a life-changing journey!
You'll drive across 25,000 miles, take over two dozen flights, and visit 39 states + 2 US territories. And you'll get to see every US National park in one go! Head over to our guide on how we pulled this off to see the exact steps you should take to complete this amazing road trip.
---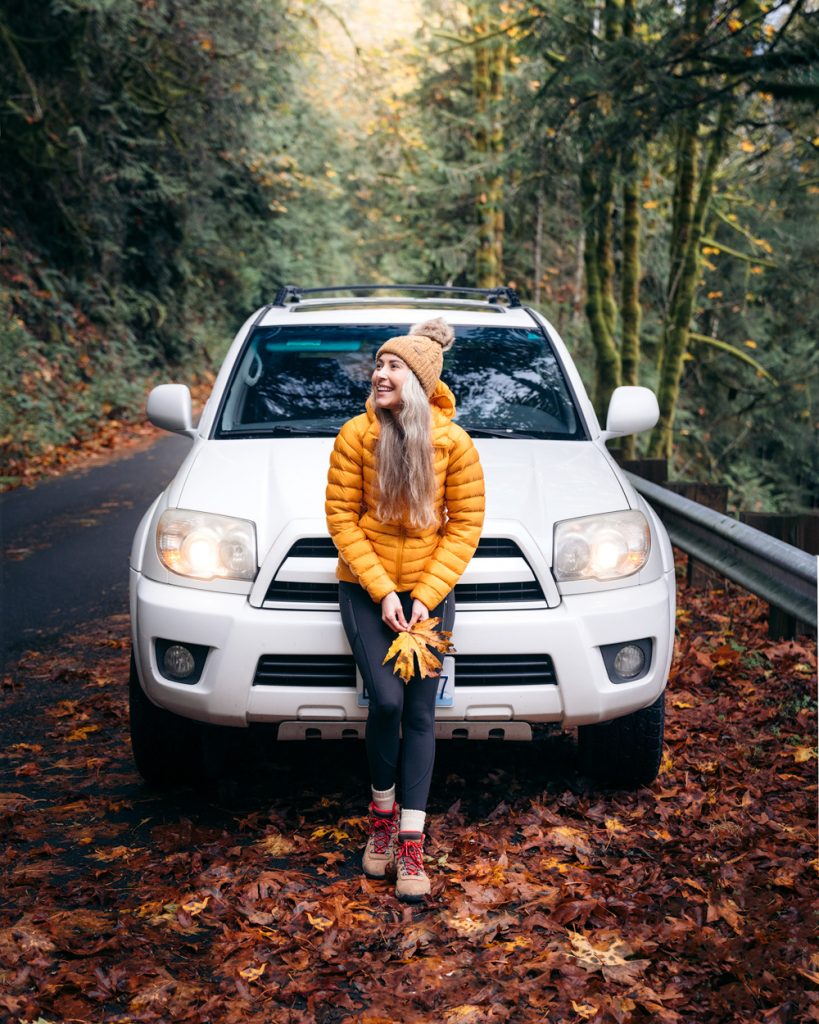 Usa Road Trip Packing Guide
There are some must-have items to consider when packing for your USA road trip! I will list each one below, including relevant links to purchase. I also have numerous other blog posts about gear required for car camping, hiking, and backpacking, in case you plan to do any of those things while road tripping:
Backcountry.com is my go-to retailer for all things outdoors, including road trip adventures. You can use code RENEE15 to get 15% off your first order! (some exclusions apply).
Road Trip Essentials
Before we cover less urgent items, below are road trip ESSENTIALS that you should have on every single trip:
You car insurance policy
License and registration information
Your vehicle's manual
A spare tire + required tools to change a flat tire
Emergency roadside assistance (e.g. AAA)
Passport (if going to Canada or Mexico) + case
Park passes, hiking permits, etc.
Personal sanitizing kit: face masks, hand sanitizer, gloves
Vaccination record card + waterproof pouch
Medications
If you're traveling in winter you should also consider packing a snow shovel and ice scraper.
More Things To Pack for a Road Trip
Practical Road Trip Clothing Items
Comfort Road Trip Items
Trash bags
Tissues
Wet wipes
The last thing for your list is some road trip playlists, podcasts, and/or audiobooks! I have a road trip Spotify playlist if you want to check it out – Road Trip Vibes
---
What is your favorite itinerary from this US Road Trip bucket list?
Those are the US road trip itineraries on my bucket list! These road trips are my favorite and the ones that allow you to see as much of America's beauty as possible. If you're planning to get to the open road, I recommend you pick your next destination out of this list! And head over to the Road Trip section of my blog if you want to read the rest of my tips and tricks for traveling on the road. That's all for now, travelers. Good luck with those road trip itineraries!
PIN for later!