Many people stop thinking about national park trips come the end of autumn, likely presuming that they close for the season. That's not the case! In fact, there are some parks that are absolutely magical in winter and BEST explored during the months of December – March. In this blog post I am sharing the 12 best national parks to visit in winter… and some might surprise you!
Disclaimer: This blog post features some affiliate links, which means I get a small commission if you make a purchase (at no extra cost to you). It's one of the ways I can keep producing free guides and resources for my readers. Learn more about my affiliate policy here. Thank you for the support!
12 Best National Parks to Visit in Winter
When you think of winter national parks you probably envision snowy peaks, foggy slopes, iced over waterfalls, and frozen streams. In this guide I have included numerous national parks that fit a typical winter vision. But I have also featured a bunch of national parks that are amazing for winter travel because of their mild temperatures and sunshine.
If you're new to my blog, you may not know that I visited all the US national parks in 2017. So these recommendations truly come from a genuine national parks lover and experienced explorer!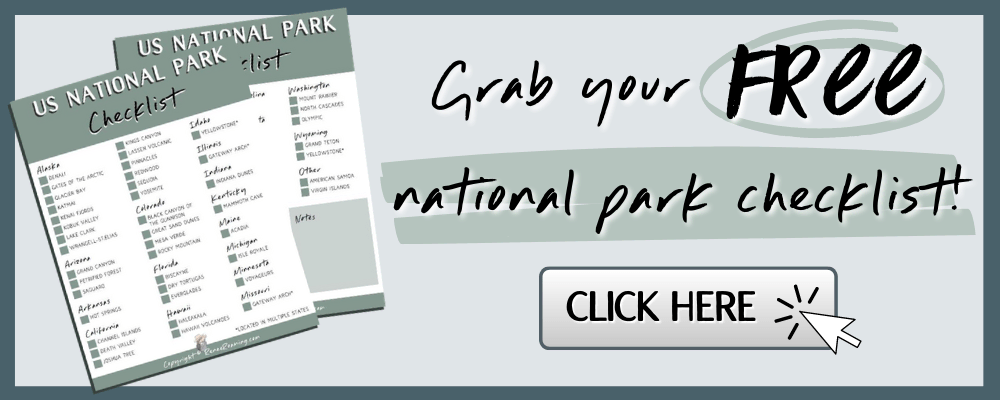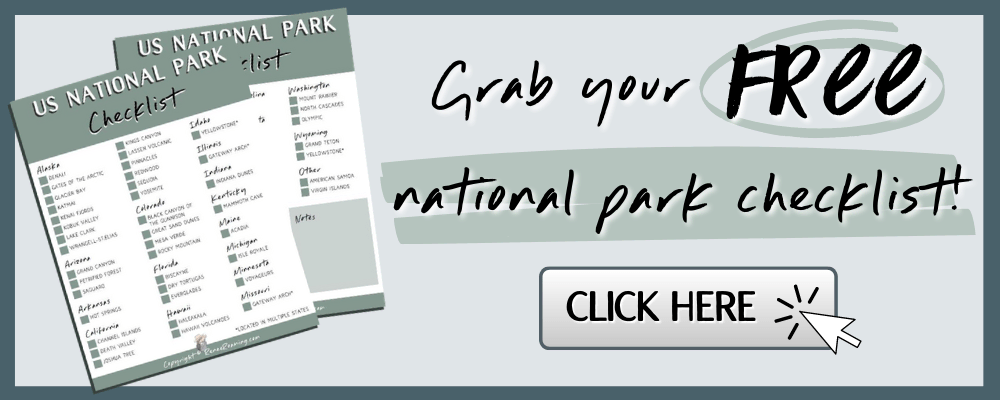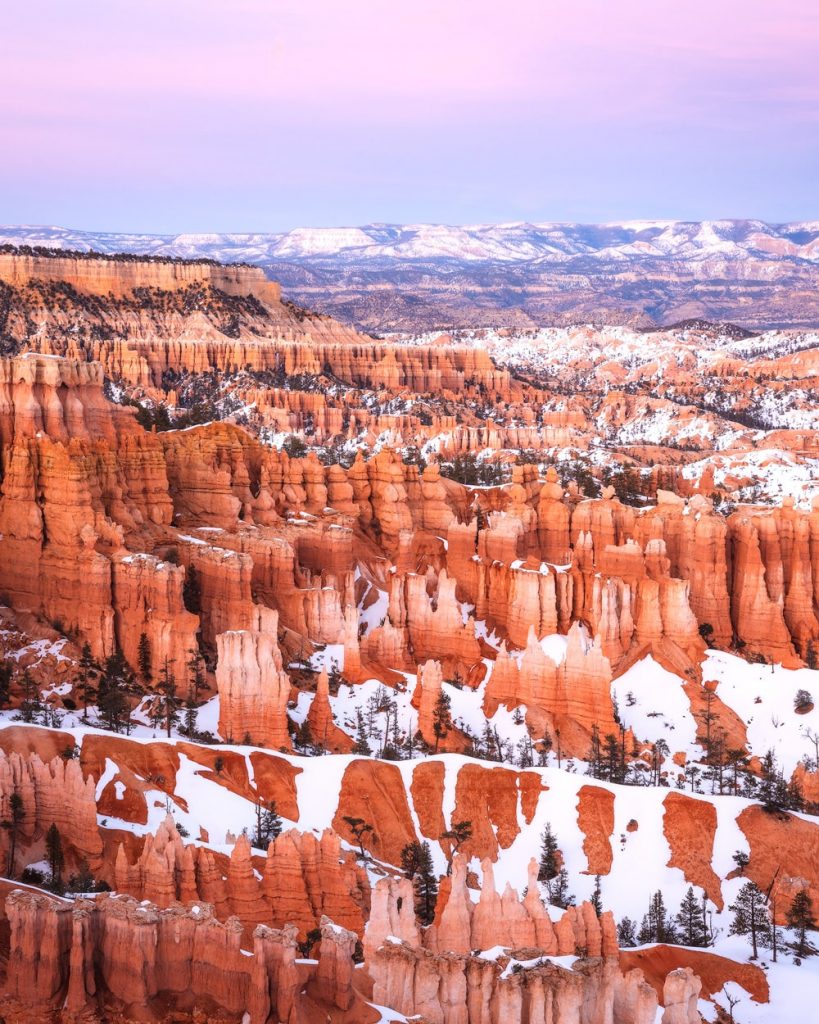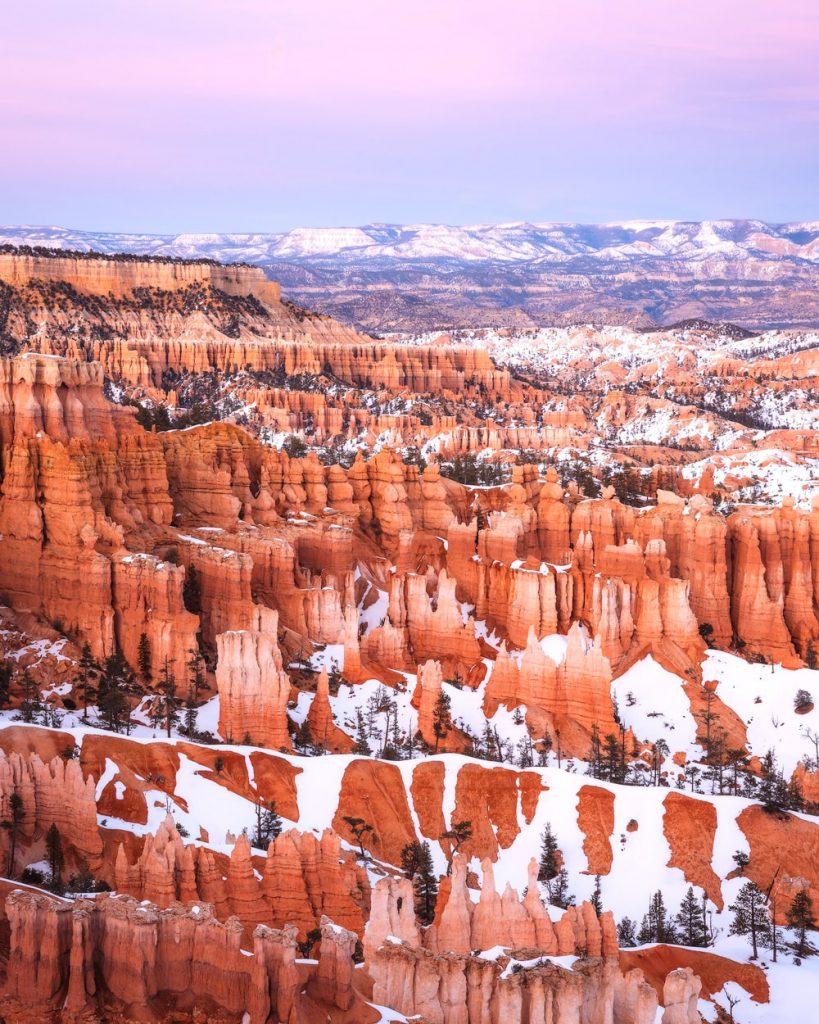 Bryce Canyon National Park
Bryce Canyon is one of my favorite parks to visit in winter. The contrast between the surreal orange hoodoos and the fresh white snow is so beautiful. Not only that, but the summer crowds have dispersed and you're likely going to have a much more peaceful experience. With that being said, it gets COLD up there during winter at 8000+ feet above sea level, so come prepared with somewhere safe to stay and loads of layers!
Southern Utah, near Bryce Canyon City. Click here for Google Map directions.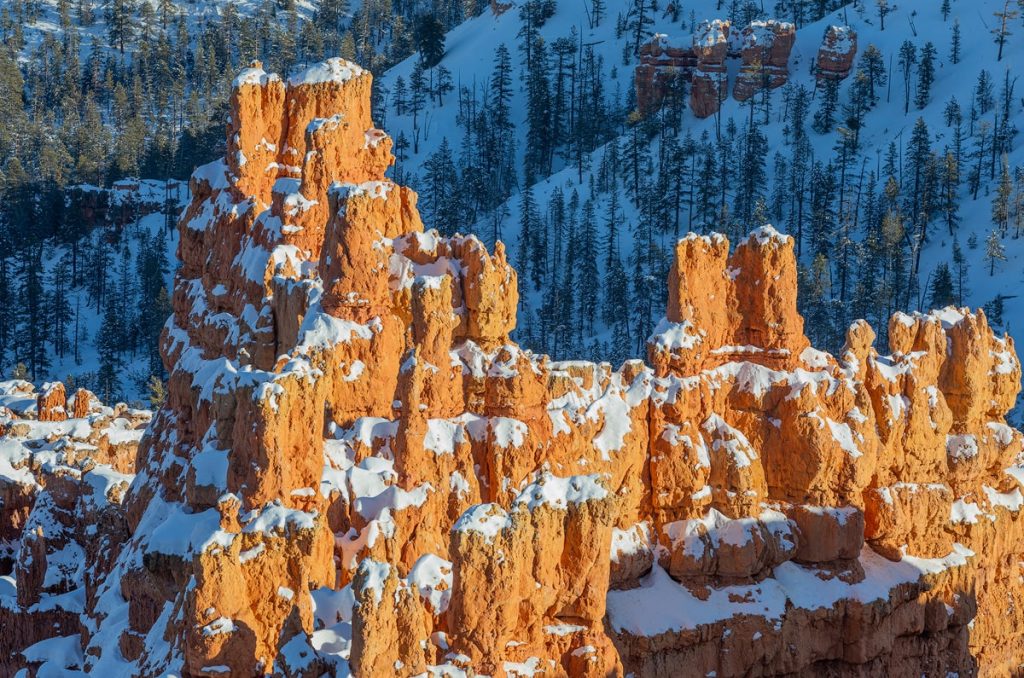 The two most common ways to access Bryce Canyon National park are via Las Vegas or Salt Lake City, both a 4 hour drive away.
Lodging is closed in Bryce Canyon National Park from January – April. Instead, I suggest staying in the nearby town of Bryce Canyon City, which is just a 5-minute drive from the park. There are a few options here including Ruby's Inn and the Best Western Plus Bryce Canyon.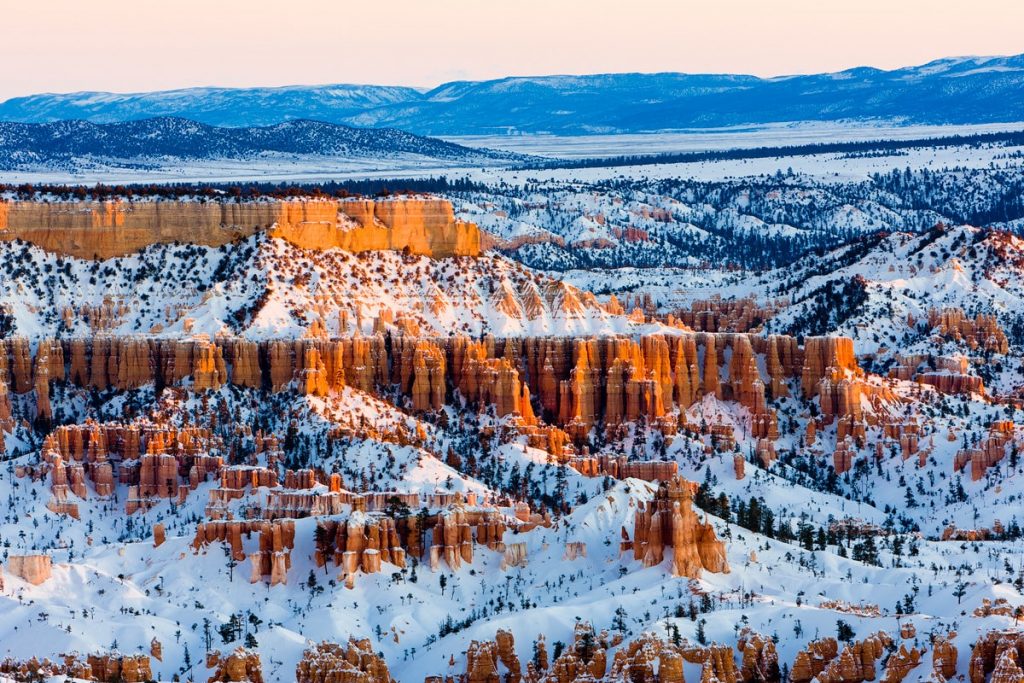 Best things to do during winter in Bryce Canyon
Hiking is one of the best things to do in Bryce Canyon National Park in the summer months, and this is also the case for winter. One of my favorite experiences during our 2017 road-trip to all of the national parks was hiking through the hoodoos at Bryce Canyon. My favorite hike here is the Navajo Loop Trail, paired with the Queen's Garden Trail if you are looking for an even bigger walk.
In winter the trails are often slick and icy, so bring some shoe traction such as microspikes to stay safe. You may also need snowshoes after a heavy snowfall, so bring some with you just in case. I believe you can also rent snowshoes in Bryce Canyon City.
The main road through the park remains open year-round, except for after a large snowfall. Take a drive to all of the main viewpoints and see the park from many different angles. Each of them have something unique to offer but my favorites are Sunrise Point and Sunset Point.

Another popular winter activity in Bryce Canyon is cross-country skiing. There are routes above the canyon on the Rim Trail, Bristlecone Loop Trail, Paria Ski Loop, Paria View Rd and Fairyland Point Rd.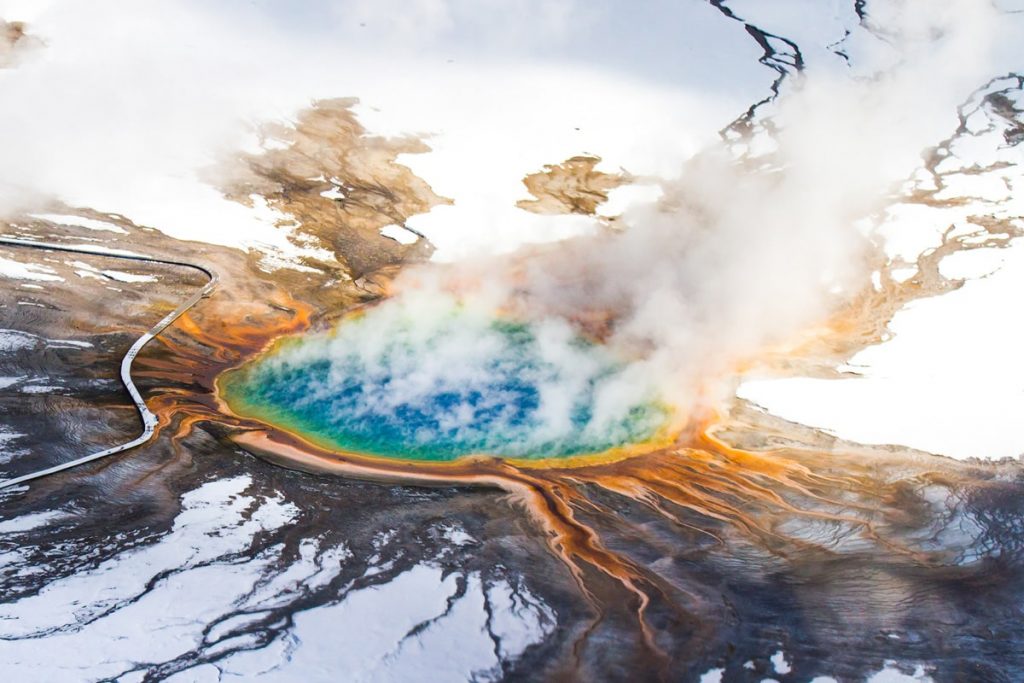 Yellowstone National Park
I'm not going to lie… experiencing Yellowstone National Park in the winter months is not an easy experience, but it's one you won't forget! All of the roads are closed (except for the highway between Cooke City and Gardiner in Montana), but thankfully along the only maintained section is my favorite part of the park, the Lamar Valley. Along this same road is also the Mammoth Hot Springs area, which provides lodging and close access to some really cool geothermal features.

Due to the limited access to park roads, this means that there is no personal vehicle access to the popular Old Faithful and Grand Canyon of the Yellowstone areas in the winter months. To visit these areas you must take a guided tour. Most of the tours leave from West Yellowstone, though there are options at the South, East, and North entrances as well. Your other option is to apply for a non-guided snowmobile permit through the park's lottery system. Suggested tour: Yellowstone Winter Old Faithful and Wildlife 5-Day Tour.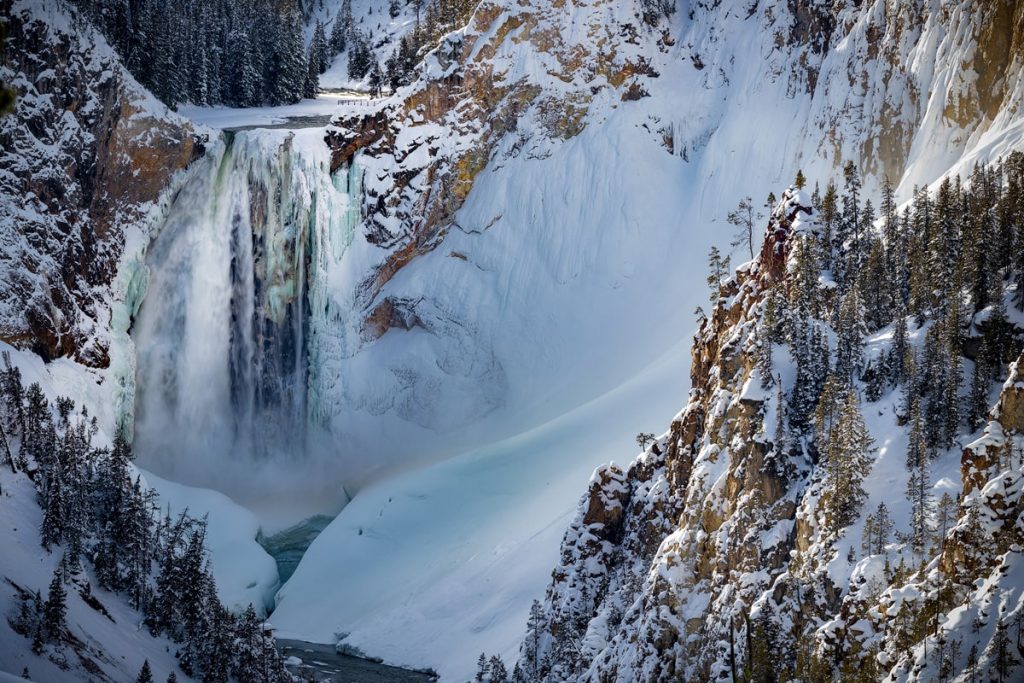 North-western Wyoming. The park also slightly enters Idaho and Montana. Click here for Google Map directions.
The easiest way to get to Yellowstone National Park is to fly into the town of West Yellowstone, just outside the West Yellowstone entrance station. In saying that, flights can be limited and expensive. Alternatively, you can fly into Bozeman (MT) or Jackson (WY). The nearest major city is Salt Lake City, Utah, around a 4.5 hour drive away.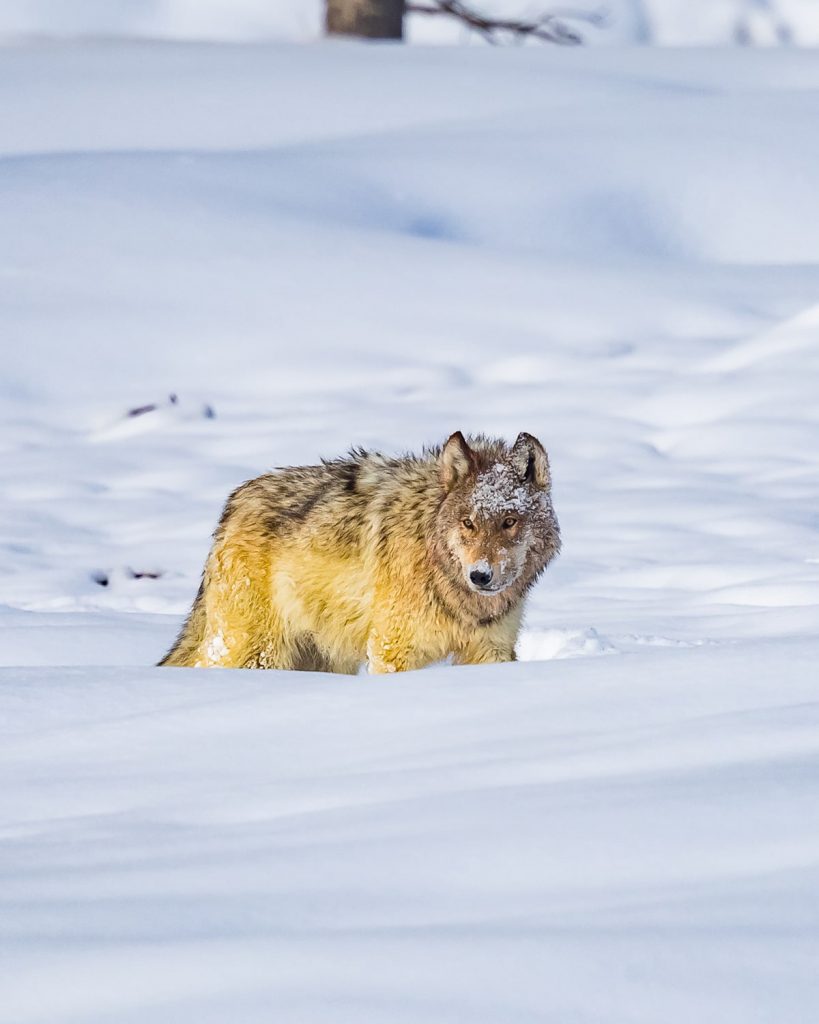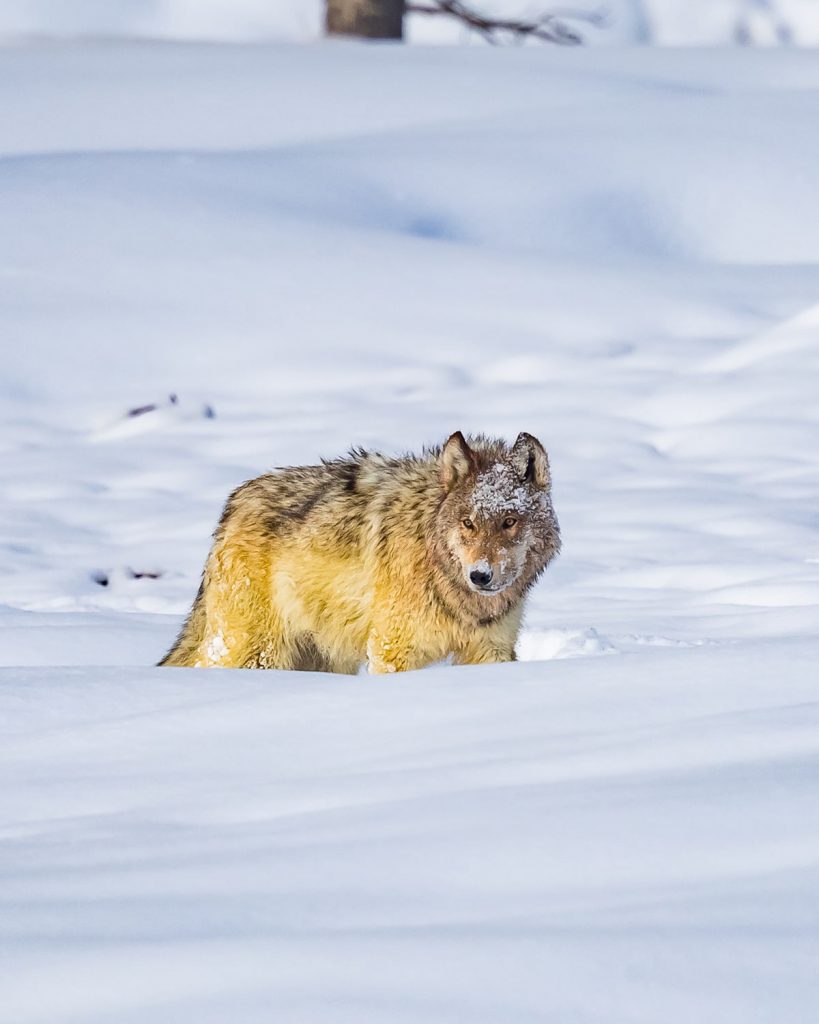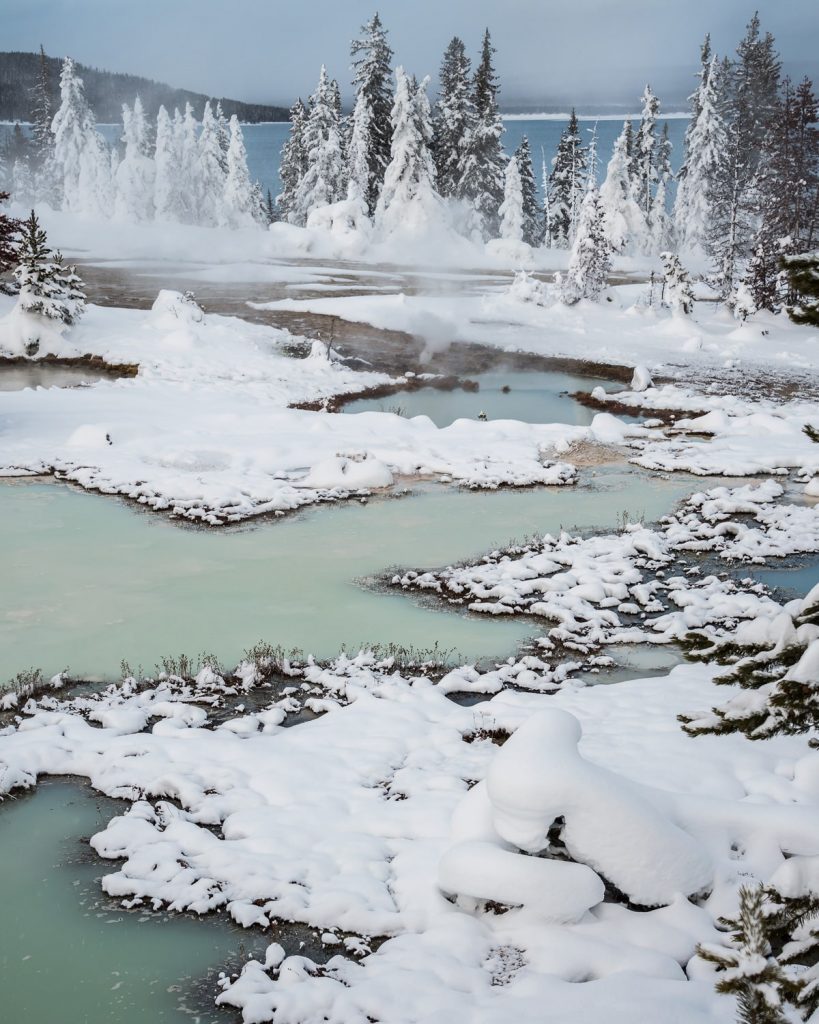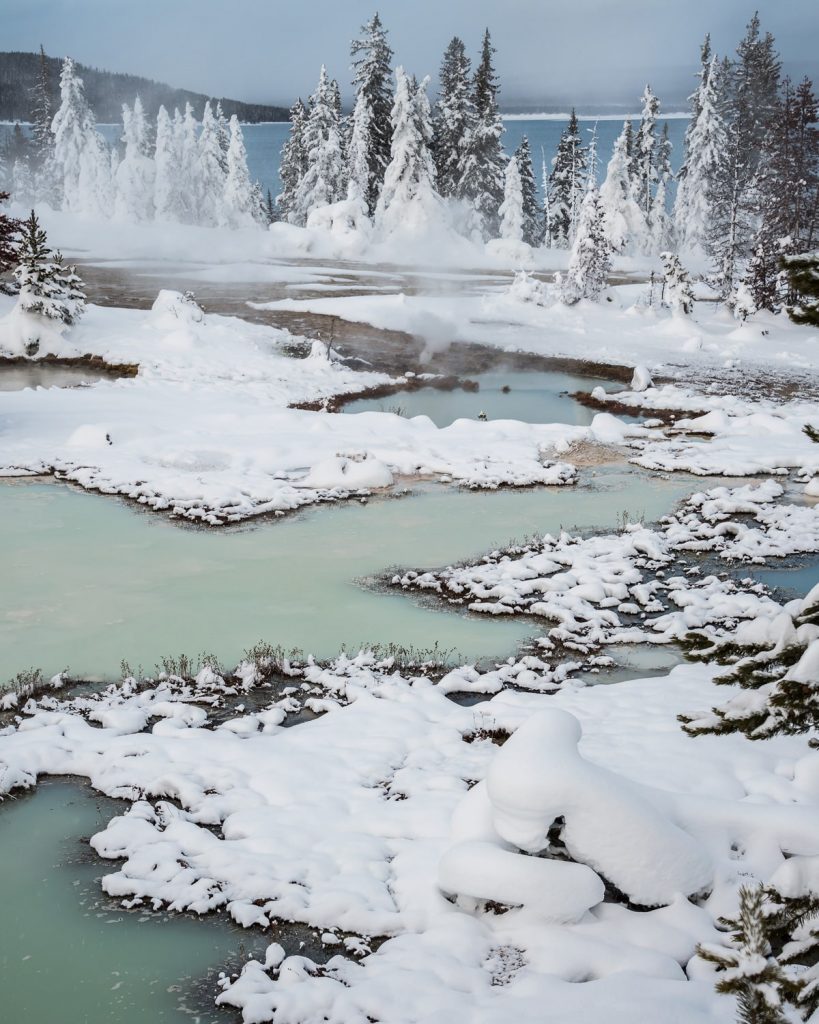 There are lodging options within the park during the winter months, though they are less abundant. The easiest option is Mammoth Hot Spring Hotel. This is along the only open stretch of road in the park (northern entrance), so access should be no problem. Old Faithful Snow Lodge and Cabins is your other option in the park, though this must be accessed VIA a guided snowmobile/snow coach tour, or via personal snowmobile with a permit.

Your other option is to stay outside the park and head in with a guide during the day. West Yellowstone is the most popular area for this, with abundant restaurant and lodging options including Crosswinds Inn, Kelly Inn West Yellowstone, and The Adventure Inn Yellowstone.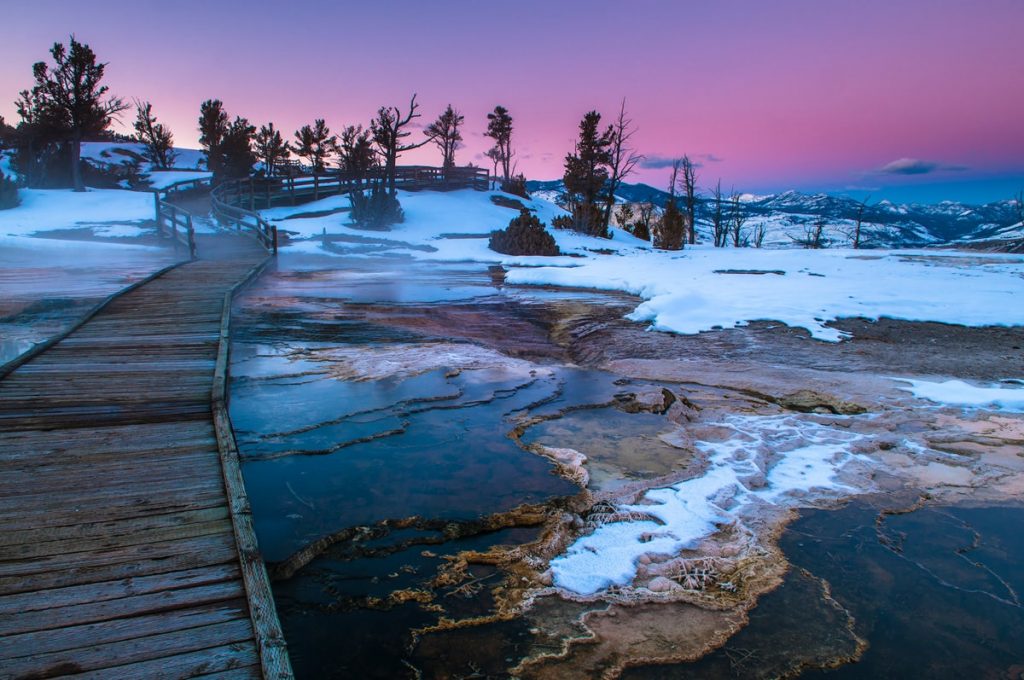 Best things to do during winter in Yellowstone
I highly recommend you drive the only open stretch of road from Gardiner (MT) to Cooke City (MT). Here you will make your way through the northern part of the park via Mammoth Hot Springs and on to the famous Lamar Valley. Mammoth Hot Springs provides lots of potential recreation activities, including snowshoeing and cross country skiing to see the incredible nearby geothermal features. You can also go for a stroll on the boardwalk to see these features, but be sure to bring some shoe traction such as microspikes, as walkways may be snowy and icy.

Continue on to the Lamar Valley, stopping along the way for any spontaneous wildlife sightings. The Lamar Valley is my favorite place in the entire park. It's a wide, flat valley surrounded by mountains and filled with wildlife. Expect to see plenty of bison, but you may also be lucky enough to spot fox, coyote, wolves, moose, etc. Bears are in hibernation during the winter months, so a sighting is unlikely. Once finished in the Lamar Valley, I recommend grabbing dinner at the Miner's Saloon in Cooke City. The drive out here is beautiful, and the pizza at the Saloon is top-notch!
Another popular winter activity is taking a guided snowmobile or snowcoach tour to Old Faithful. Here you can see the famous Old Faithful geyser erupt every hour or so, and explore the nearby Upper Geyser Basin loop trail which takes you by many amazing springs and geysers. If you can, I recommend you spend the night at the Old Faithful Snow Lodge so you have time to properly explore this area.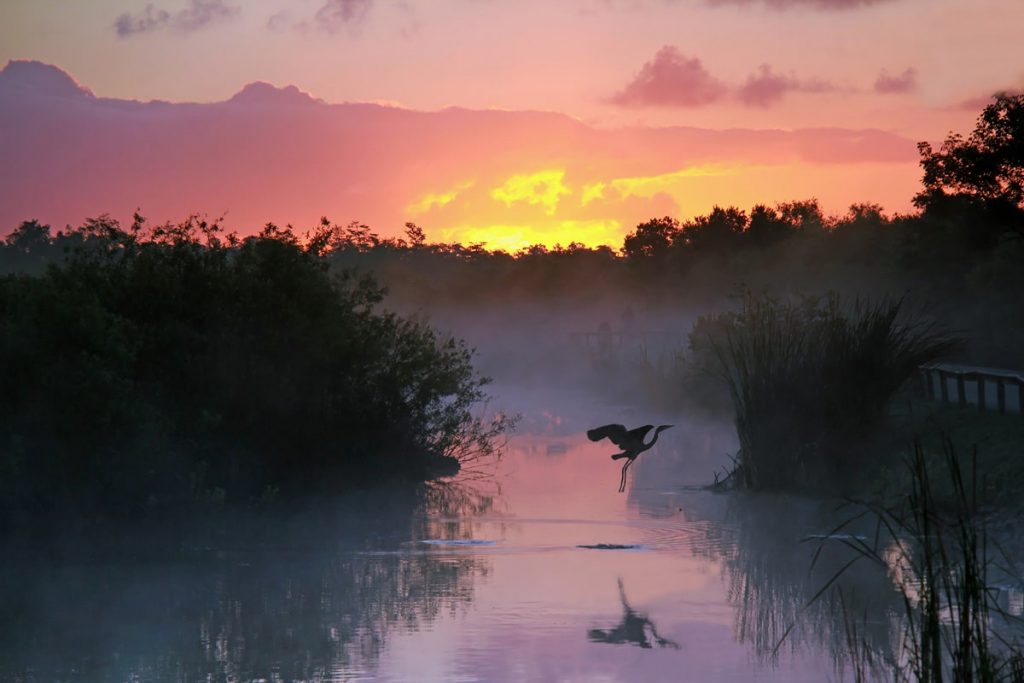 Having visited Everglades National Park during late spring in 2017 (it was HOT), I can safely say that winter is the best period to visit the park. In winter you get to enjoy more mild temperatures while avoiding the mosquitos and extreme humidity that the park experiences during other seasons. There are also seasonal closures during the hot summer months, whereas in winter all facilities and campgrounds will be open.
Southern Florida. Click here for Google Map directions.
Everglades National Park is a short one hour drive from Miami, which is where most visitors access the park from.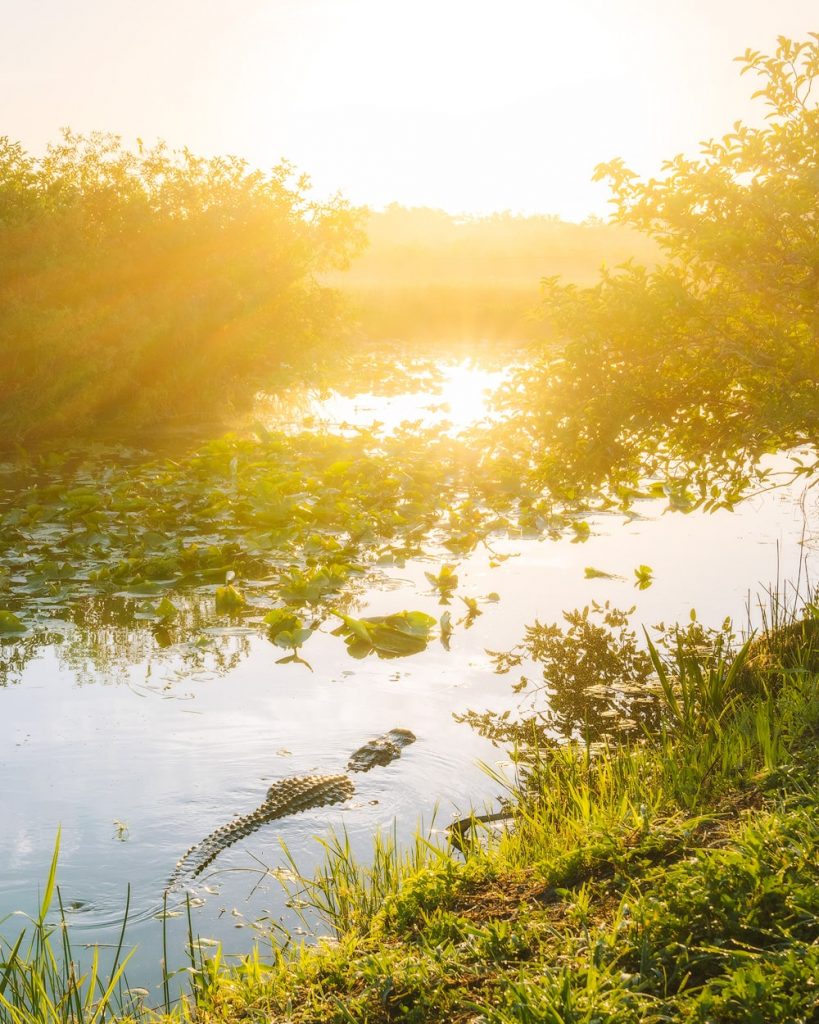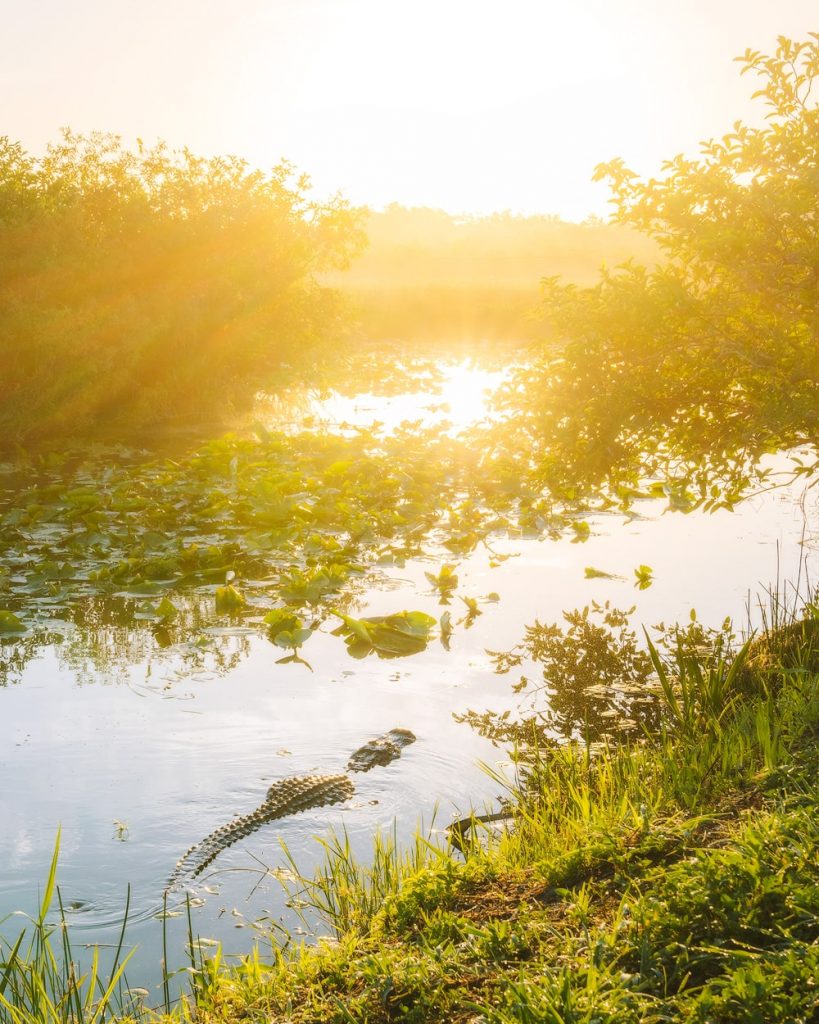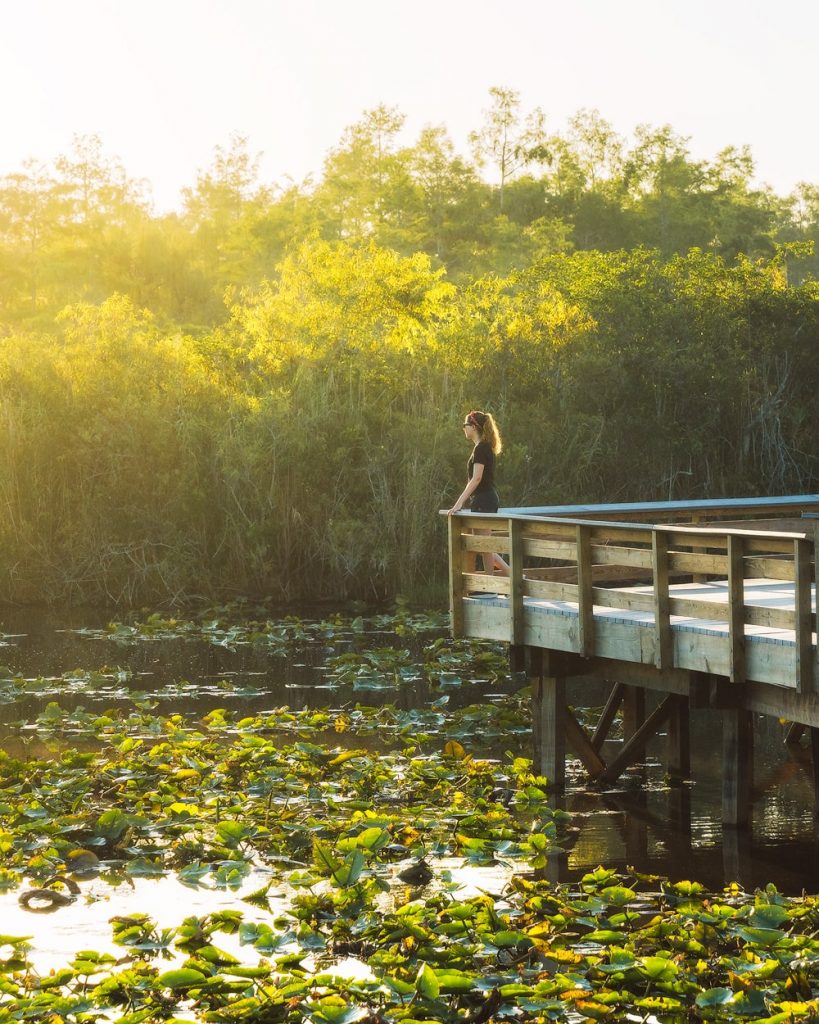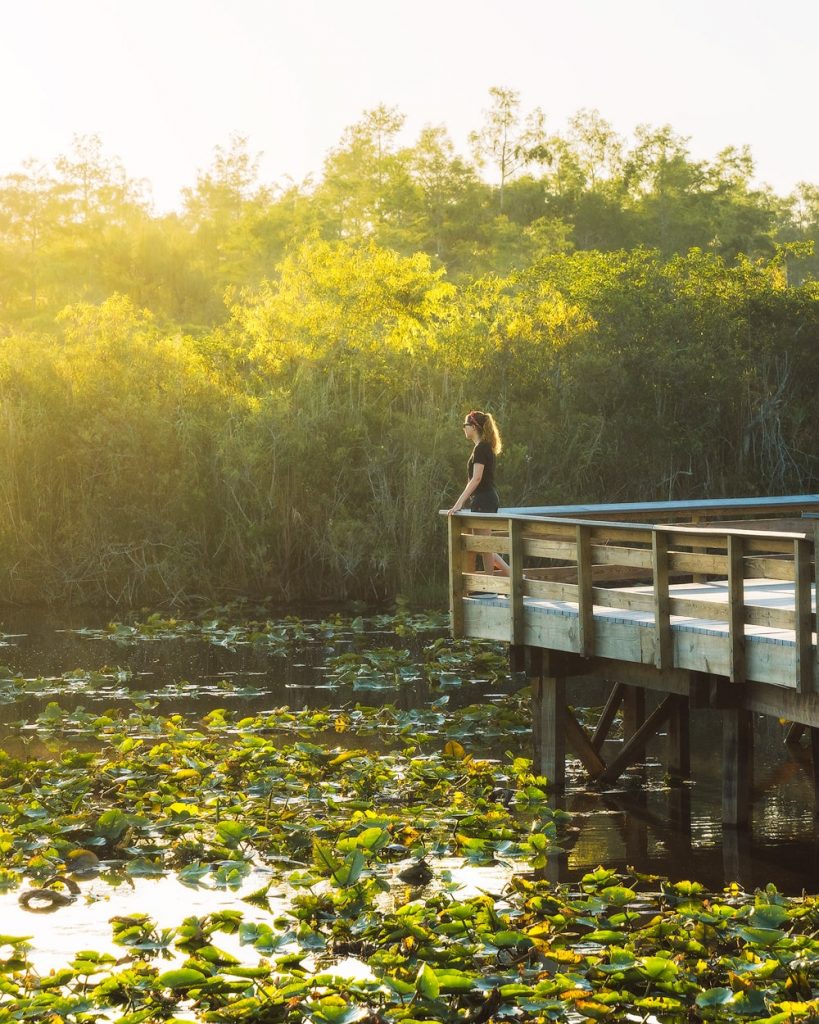 There is no lodging within Everglades National Park. For lodging options, you are best to look outside the park in the nearby towns of Homestead, Miami, Florida City, and Everglades City. A few options include the Best Western Gateway to the Keys, Travelodge by Wyndham Florida, and Home2 Suites by Hilton Florida City.
Alternatively, there are two drive-in campgrounds (Long Pine Key Campground and Flamingo Campground) which can be reserved here.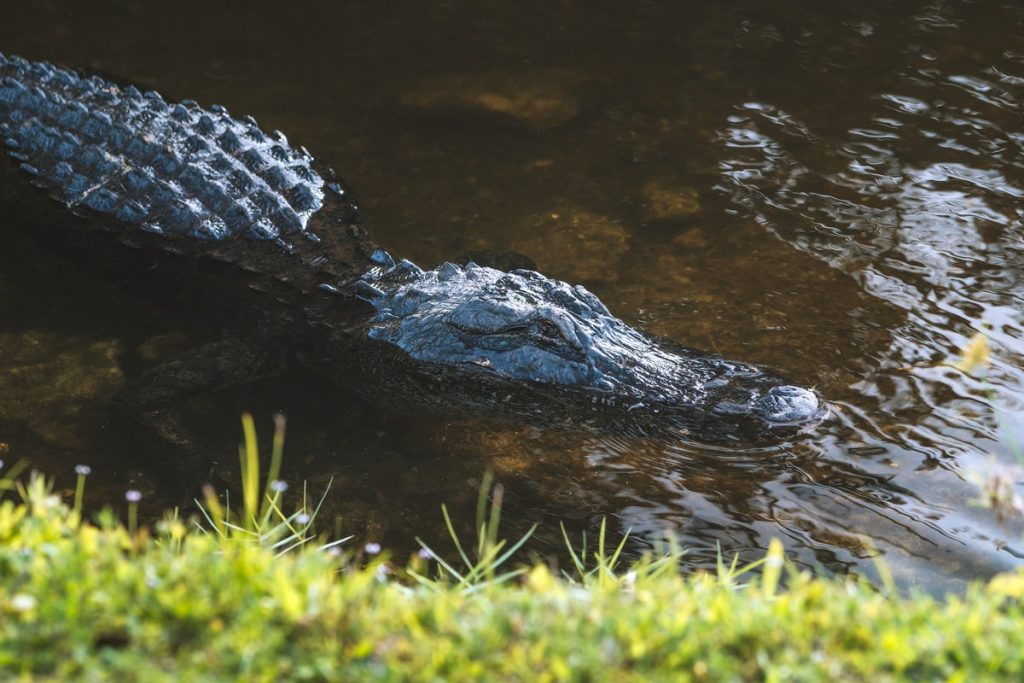 Best things to do during winter in Everglades
There are so many great activities that can be done during the winter months in Everglades National Park. Unlike some of the more northern parks, you are not limited by snow and in fact the weather is much nicer at this time of the year.
One of the best things to do in Everglades is to take a short walk along one of the many boardwalks to view wildlife. There is so much to be seen without having to go too far from your vehicle. The Anhinga Trail was one of my favorites. It's a short boardwalk, but we saw SO many birds, fish and a couple of alligators. Another of our favorites was the Bobcat Boardwalk Trail, then up West Road to the Shark Valley Observation Tower. Again we saw many species of birds, a lot of alligators (including babies!), and even a bird of prey diving down to pick up a snake out of the brush and flying off with it in it's talons! The Everglades are wild.
Visitors can also take a canoe or kayak trip through the park. Depending on how adventurous you feel, these can be short (a few hours), or longer trips that take multiple days. You can bring your own canoe/kayak, or rent one within the park. Alternatively, you can hire an authorized guide who will provide you with all of the equipment you need and plan all of the logistics for you. This is a great way to get into the heart of the park and explore what most visitors won't get to see!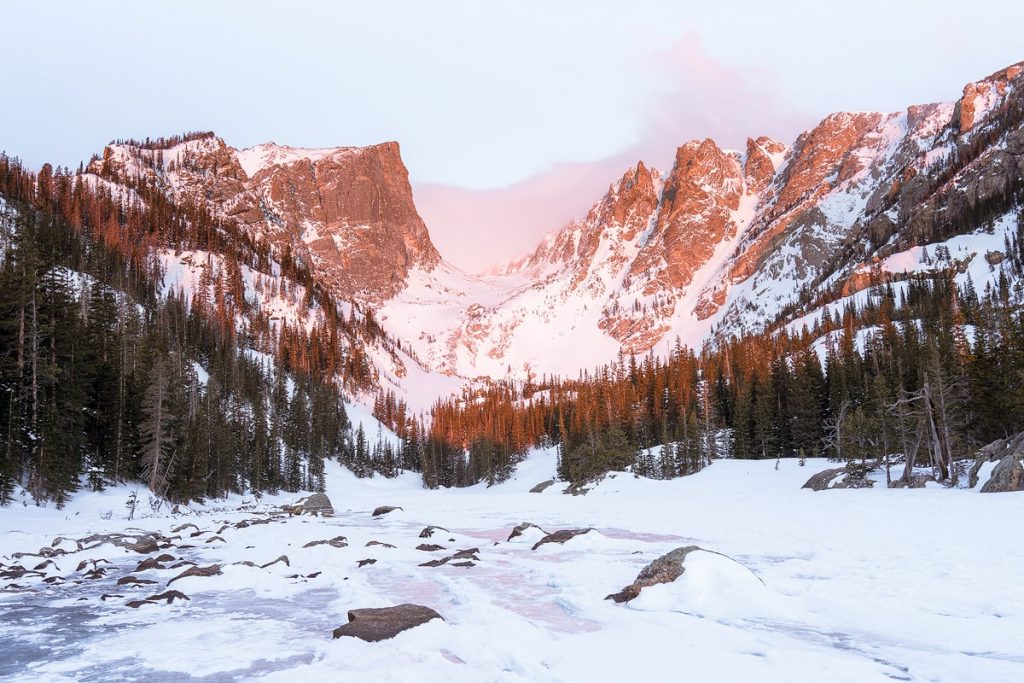 Rocky Mountain National Park
Rocky Mountain National Park is beautiful in all seasons, but winter is one of my favorites. Although the cold makes it a more challenging experience to adventure in the park during the winter months, the payoff is worth it. For those willing to brave the cold, the snow adds extra drama to the already glorious peaks. The cold also keeps away the overwhelming crowds, so it's much easier to find peace on the trails during this time.
North-central Colorado. Click here for Google Map directions.
Rocky Mountain National Park is most commonly accessed from Denver, only a 1.5-hour drive away. Most visitors will fly into Denver and drive from there.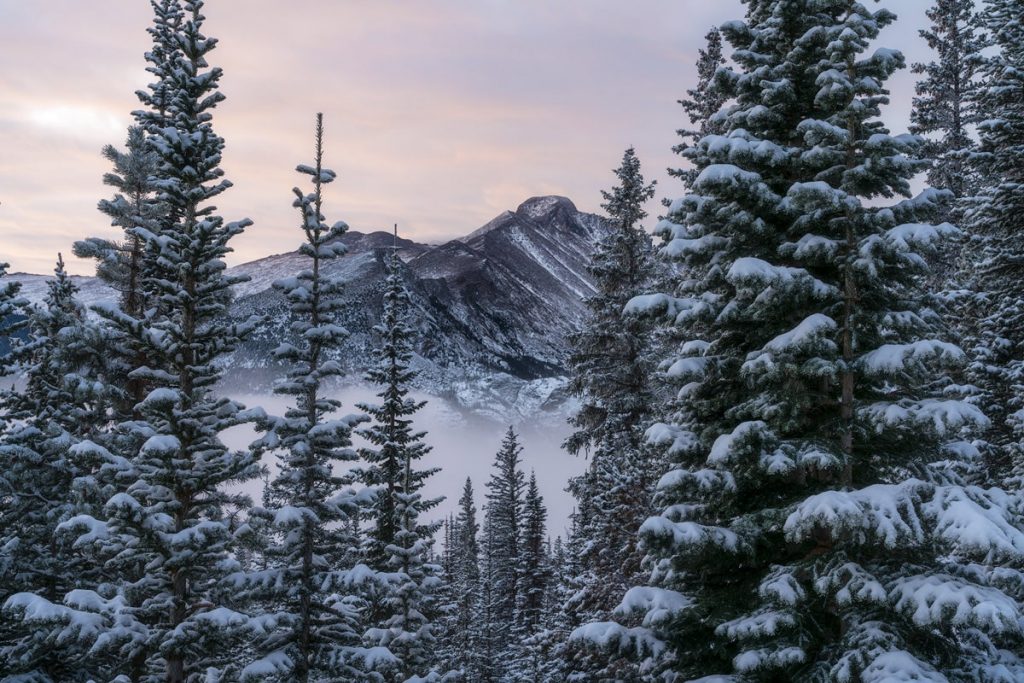 During winter, all accommodation inside the national park is closed. Luckily, the town of Estes Park is a short drive from the park entrance and is a great spot to base yourself to explore Rocky Mountain National Park. There are many accommodation options here, including the famous Stanley Hotel that was used in the filming of "The Shining". A couple of other good options are the Discovery Lodge and Hotel Estes.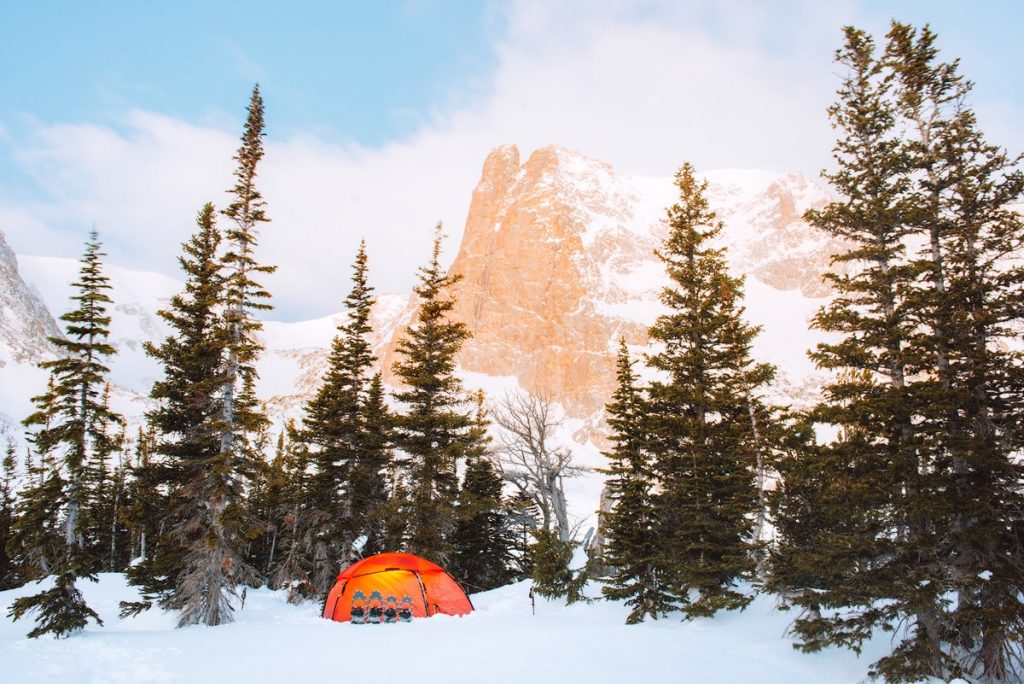 Best things to do during winter in Rocky Mountain
My favorite thing to do in Rocky Mountain National Park during the winter months is to go for a snowshoe or hiking adventure. Whether you need snowshoes or just basic microspikes will depend on whether there has been recent heavy snowfall, so bring both and decide once you see conditions at the trailhead. The great thing about winter in the park is that you can often find yourself in complete solitude, which is something that can't be as easily experienced in summer. Some of my favorites trails in winter are the Emerald Lake trail, Chasm Lake, Mills Lake, and Sky Pond. Make sure you are prepared with layers, water, and navigation.
Read next – Ultimate Guide to Winter Hiking and Camping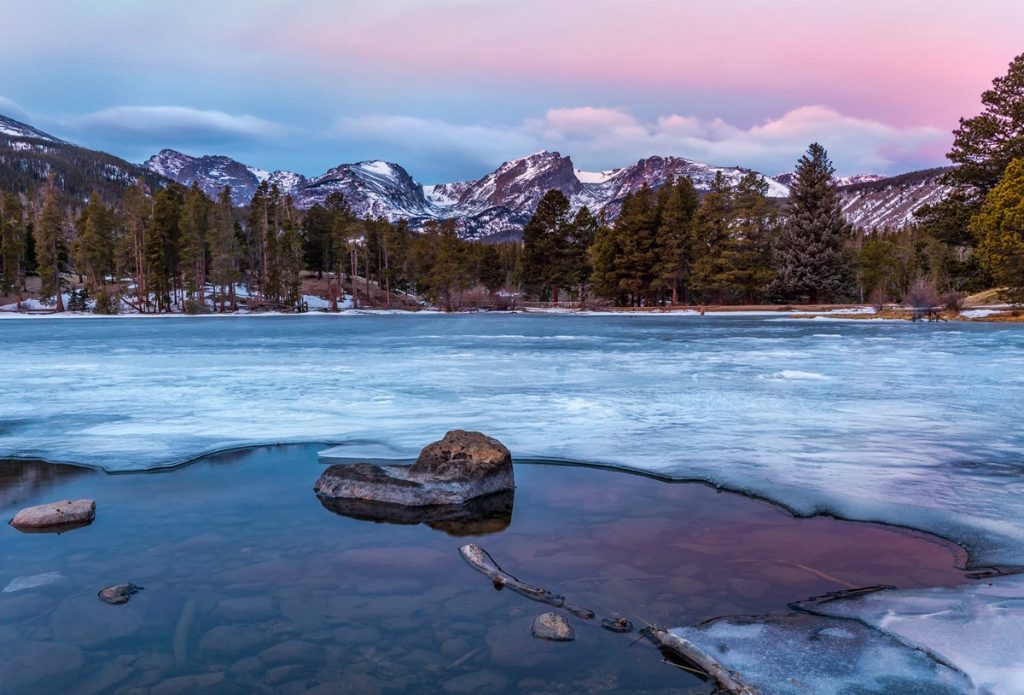 Cross country skiing is another popular activity in the park. There is so much terrain to explore, and with almost no limitations on where you're allowed to go, you can really make your own adventure here. Sledding is a great family activity to do in Rocky Mountain National Park during the winter months. This can be done at Hidden Valley, which has a nice gradual hill beside a parking lot, as well as bathrooms and a warming room.
Bonus tip: grab a meal at Nepal's Cafe in Estes Park to end your day in Rocky Mountain, SO good!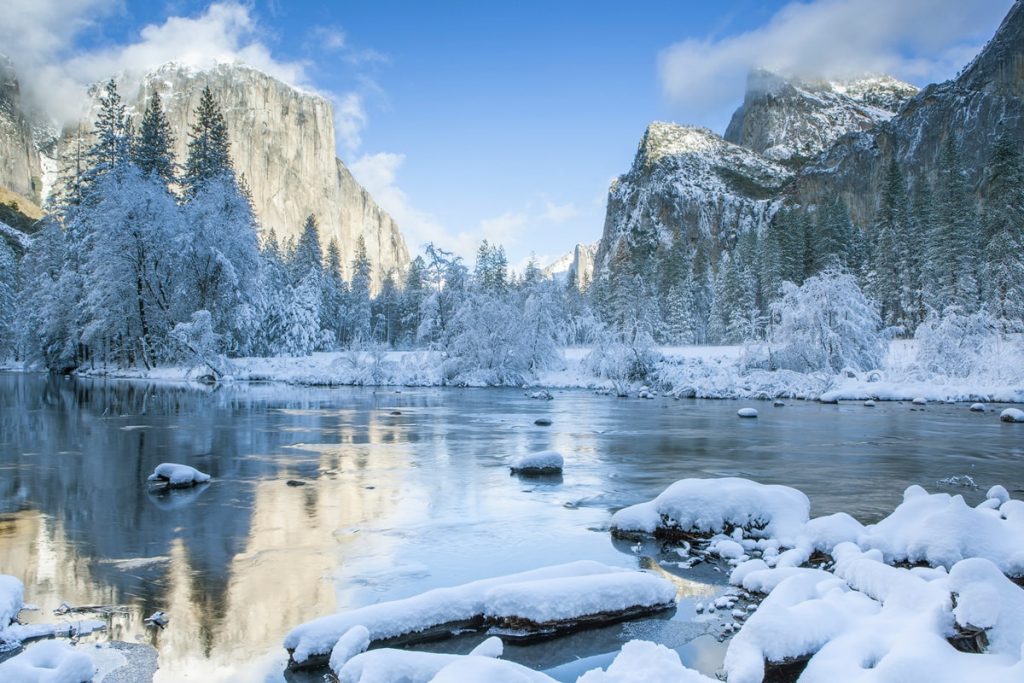 Yosemite National Park is magical at any time of the year, but a winter visit will give you some time to explore the park without the insane crowds of summer. Conditions vary greatly each season depending on snowfall, so what activities are impacted by snow are going to be different each year. Typically the Glacier Point Rd and Tioga Pass Rd close sometime in November. This limits you mostly to the Valley itself. Thankfully there are plenty of activities to be had here, and the insane views at the many pullouts while driving the loop road through the park make it worth the trip alone.
Sierra Nevada Mountain Range, California. Click here for Google Map directions.
The three largest and closest population hubs are Sacramento (3.5 hours), San Francisco (4 hours), and Los Angeles (5.5 hours). Most visitors will fly into and drive from one of these cities.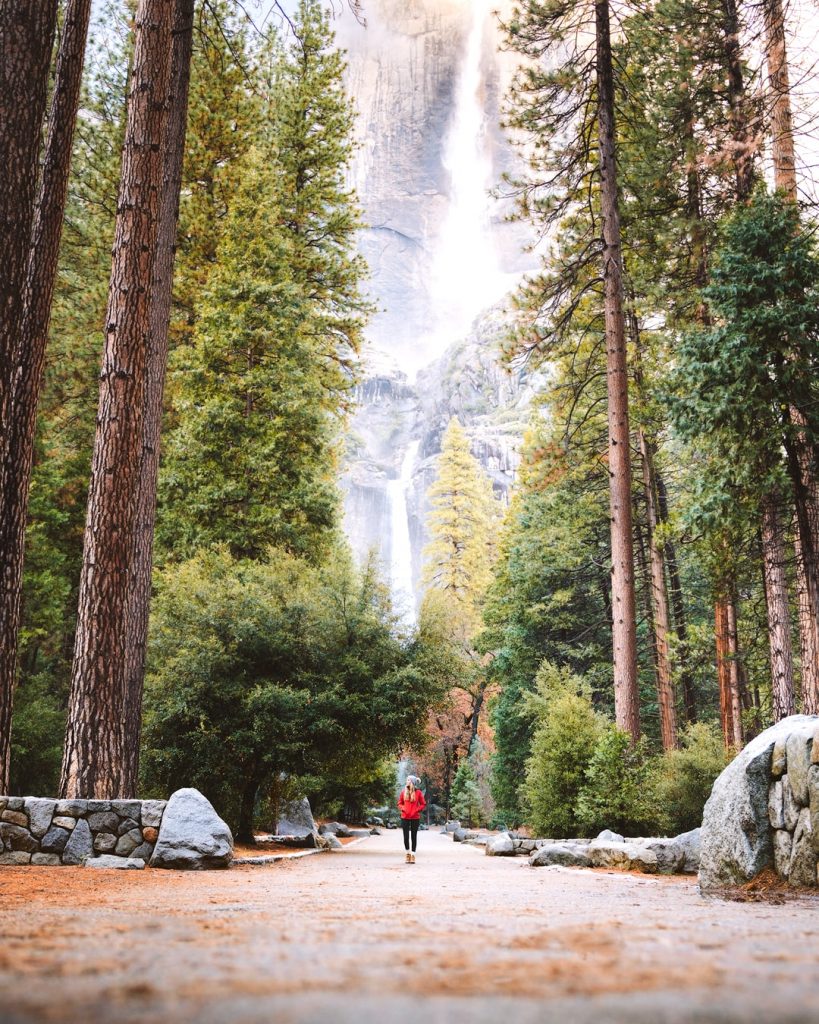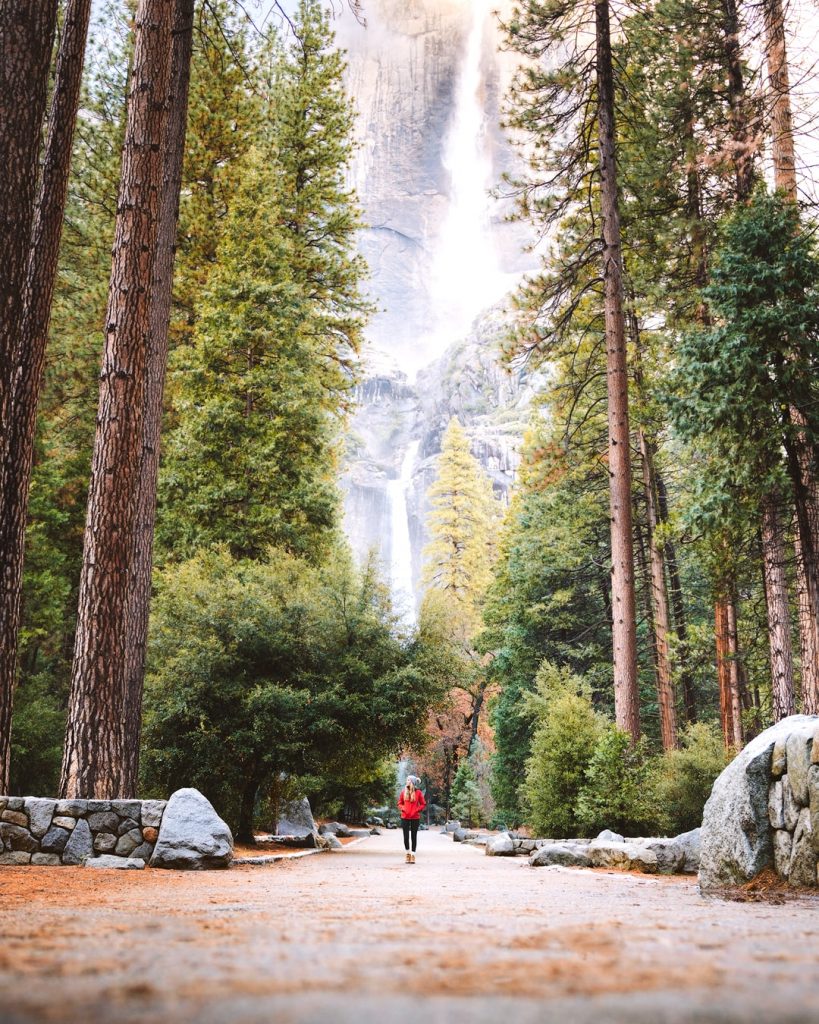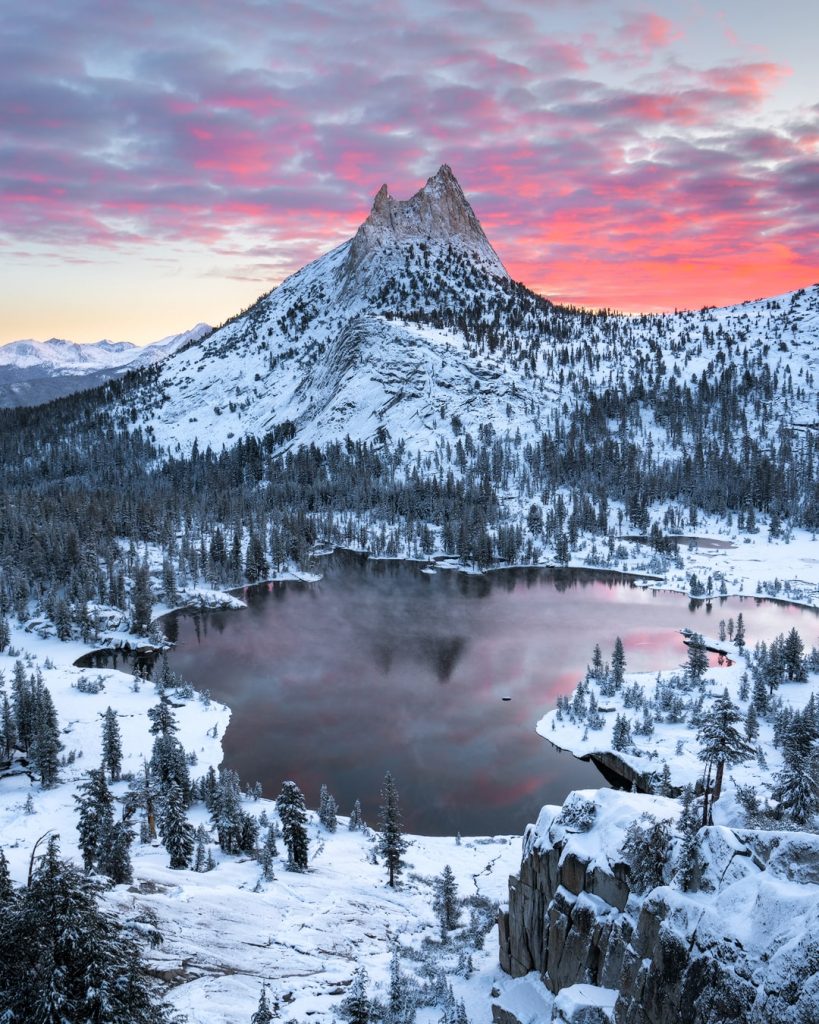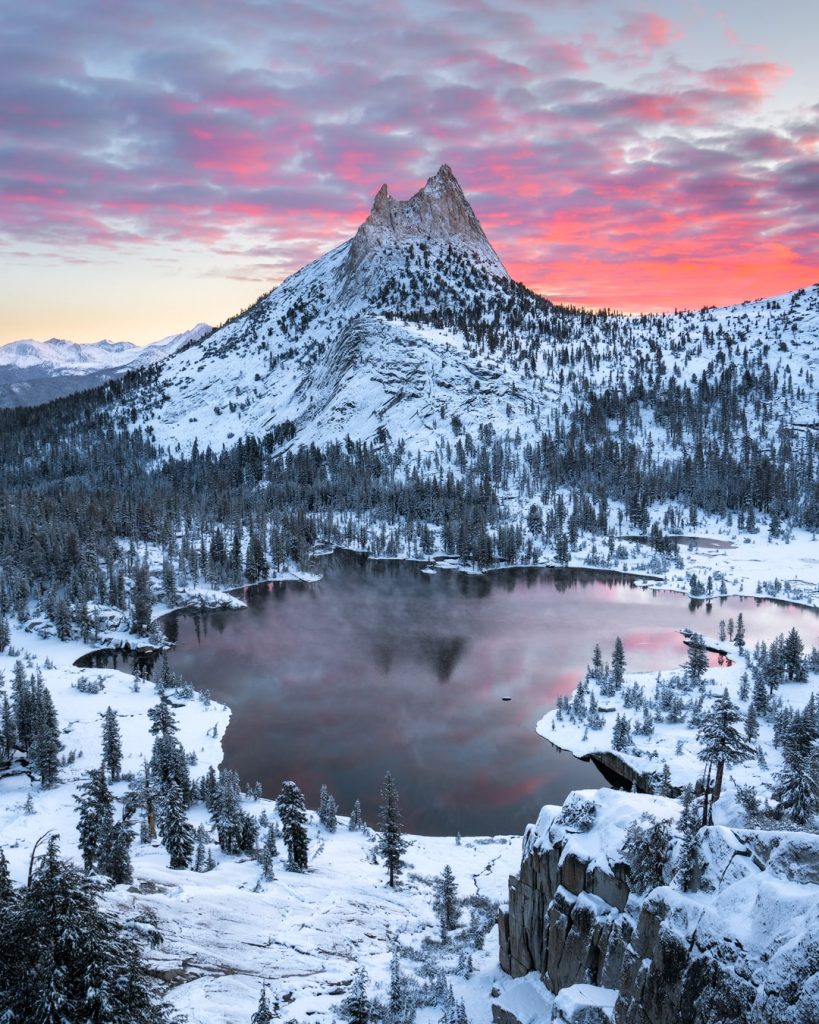 You have various lodging options when staying at Yosemite National Park. The Ahwahnee luxury hotel is worth the splurge for those with deeper pockets, offering fancy rooms and fine dining. The Yosemite Valley Lodge also takes winter reservations, and although cheaper, is a more affordable option than The Ahwahnee. For those looking for a more budget-friendly option, the Curry Village cabins remain open during winter.
Four campgrounds remain open in the park for those who have the appropriate gear to stay warm. In the Valley this includes Camp 4 and Upper Pines Campground. Wawona Campground near the southern entrance and Hogdon Meadow Campground near the Big Hog Flat Entrance are options outside of the valley.

Alternatively, you can stay in nearby towns. My favorite is Yosemite West, which is closest to the action. There is a myriad of Airbnb options here and it's only a short drive back into the park each day. Here are a few options: Yosemite Loft Condo Unit, Alpenglow Cabin, Fox's Lair Condo, and Cloud's Rest Apartment.

Yosemite View Lodge and Cedar Lodge are in El Portal, just outside the most popular Yosemite entrance and are good options if everything else is booked out.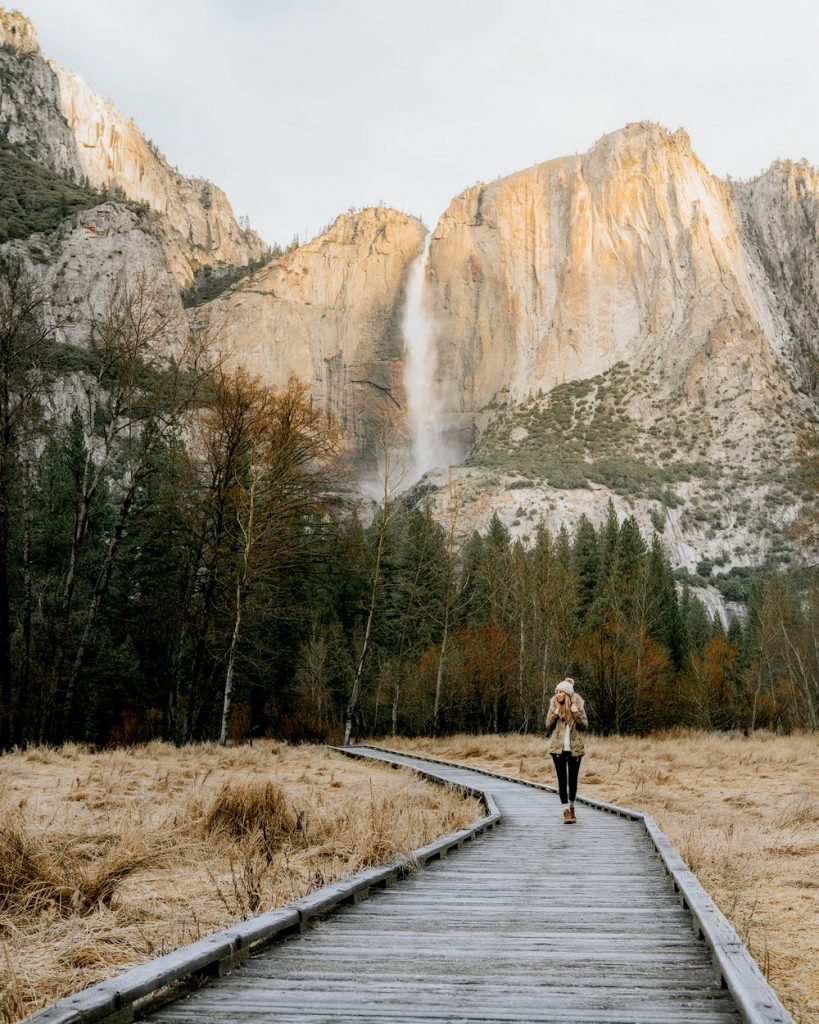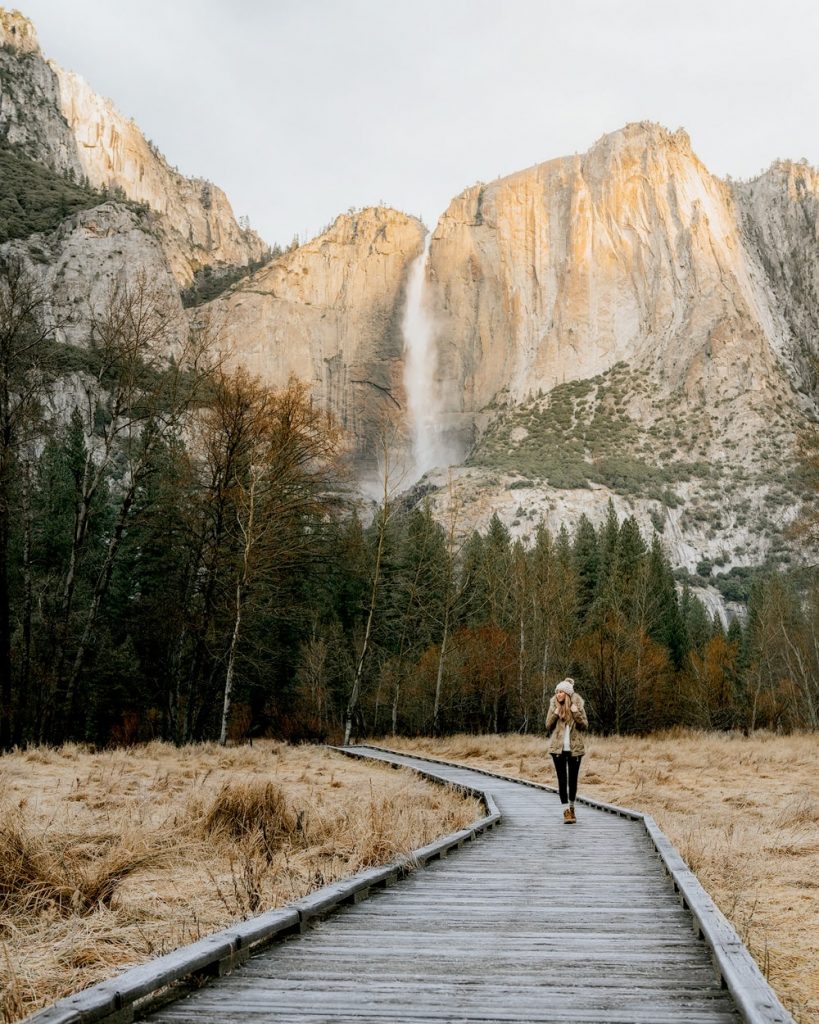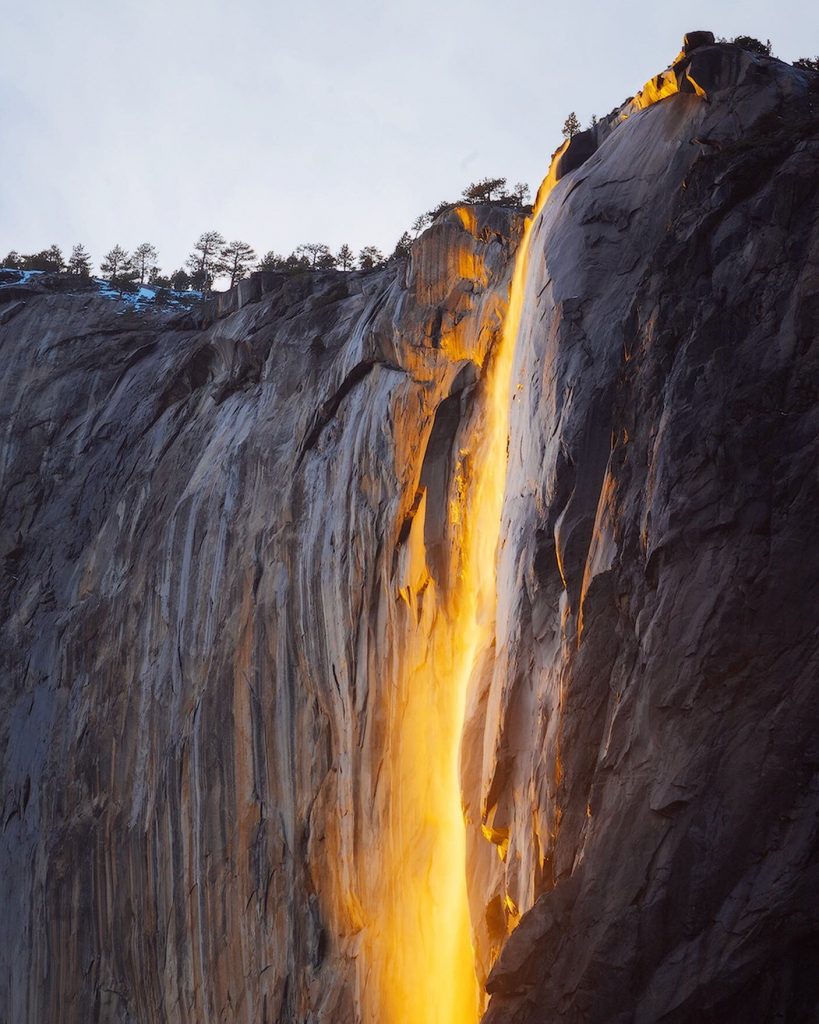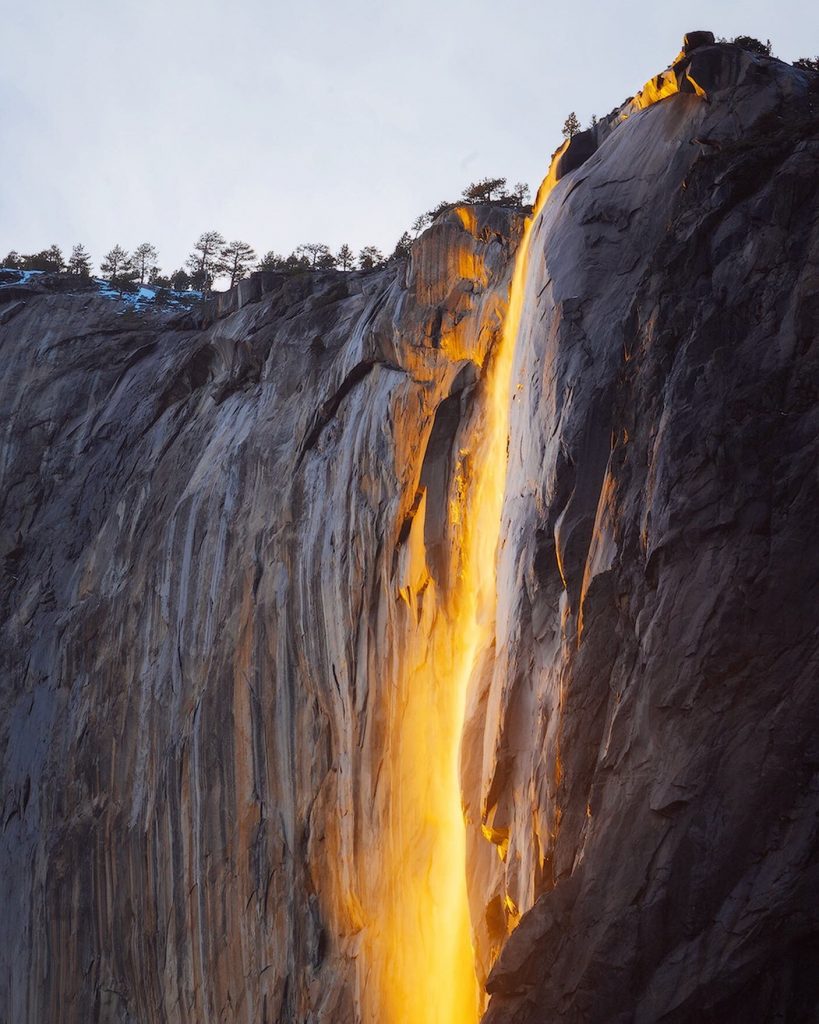 Best things to do during winter in Yosemite
Take a scenic drive through the valley on the loop road, stopping at all of the amazing viewpoints along the way. There are so many drive-up spots in Yosemite that will take your breath away, and you can definitely spend a whole day just driving, stopping, and taking photos along the way. Some of the "must-see" viewpoints include Tunnel View, Valley View, Sentinel Bridge, and Sentinel Meadow.
Hiking is still an option in the winter months, though depending on the conditions you may need to strap on some snowshoes or microspikes. The valley is the safest bet for minimal snow, so hiking to Mirror Lake or Lower Yosemite Falls are both popular short winter hikes. If you're looking for something more adventurous, a winter hike up to Glacier Point will reward you with some of the best views in the park and should be relatively quiet, especially if it's snowy. Make sure you have some traction devices for this as the trails can be icy and snow. Another similar option is hiking up to Upper Yosemite Falls.
Another popular activity for those that visit during the winter is to visit the Badger Pass Ski Area on Glacier Point Rd. There are lifts for easy access to the top of the mountain, a terrain park, snow tubing, and more! This area is also a haven for cross country skiers and has some absolutely breathtaking cross country ski terrain.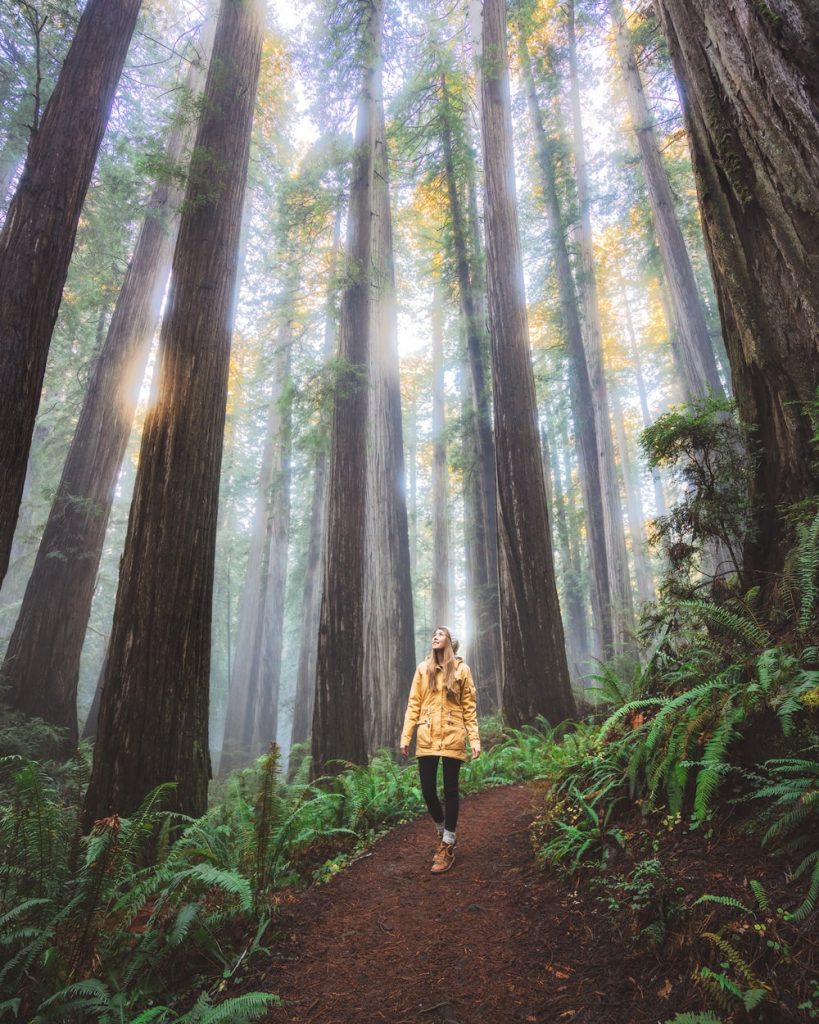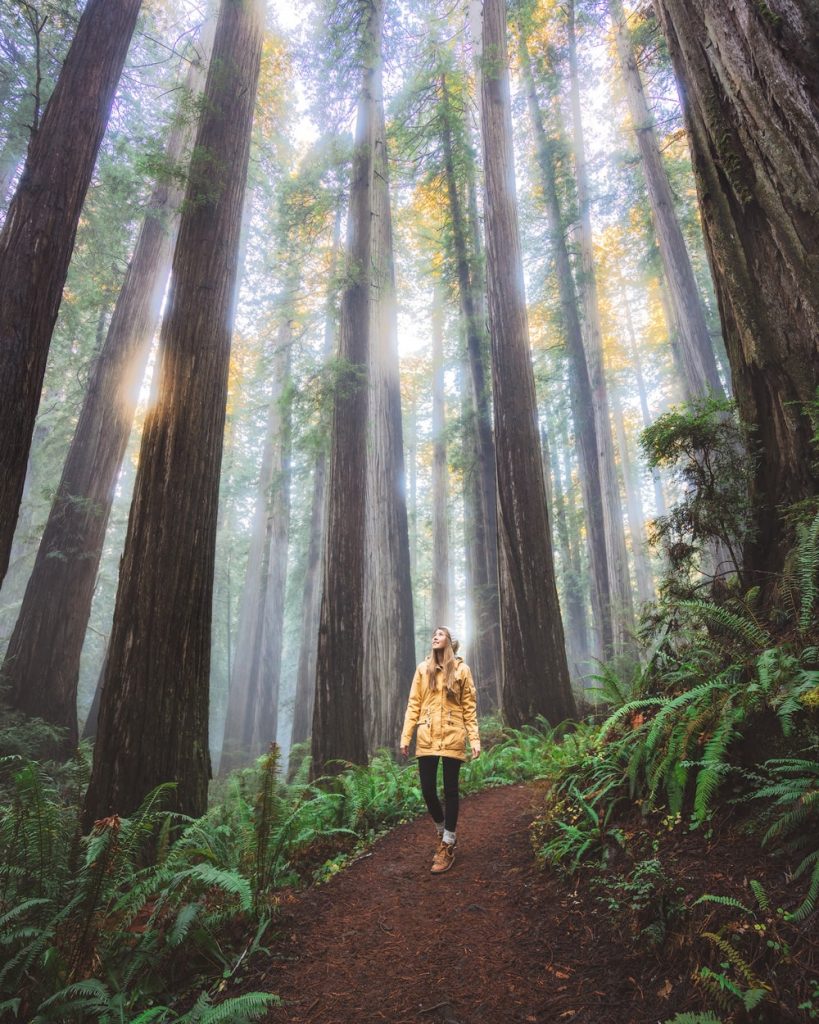 Redwood National & State Parks
The title Redwood National AND State Parks often confuses people. This area consists of a unique partnership between the federal and state parks including Redwoods National Park, Jedediah Smith State Park, Prairie Creek Redwoods State Park, and Del Norte Coast Redwoods State Park. For simplicity sake I will refer to it as Redwoods National Park, but it is important to make the distinction. This area is largely unaffected during the winter months. As it is on the coast, it very rarely receives snow. Instead, winter just brings rain and a chill to the air. Honestly, I LOVE the mood in Redwood National Park in winter… the soft pattering of rain and fog that rolls through the forest is so enchanting. As long as you have a rain jacket, you're good to go!
Northern California, near the Oregon border. Click here for Google Map directions.
The closest large cities are Portland (5 hours north), Sacramento (6 hours south), and San Francisco (6 hours south). Driving from these hubs is the way most visitors access the park.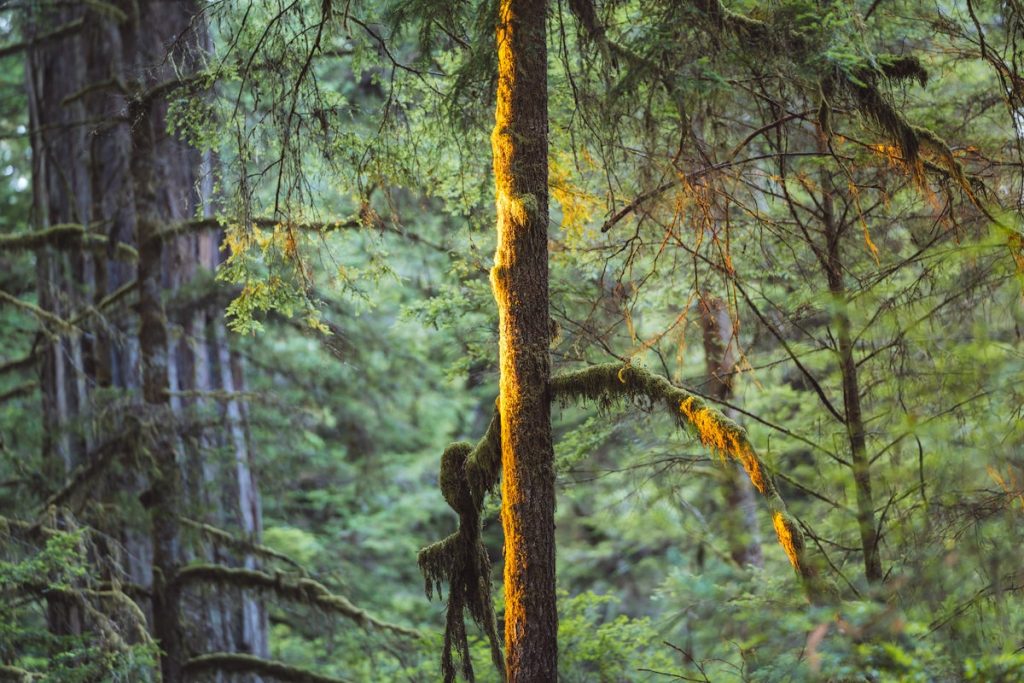 The only lodging option within the park itself is some basic cabins in Elk Prairie Campground and Jedediah Smith State Park Campground. These campgrounds provide normal campsites as well as a small number of basic cabins and can be reserved in the links above. Other than that, nearby Crescent City has a variety of lodging options including Lighthouse Inn and Oceanview Inn & Suites.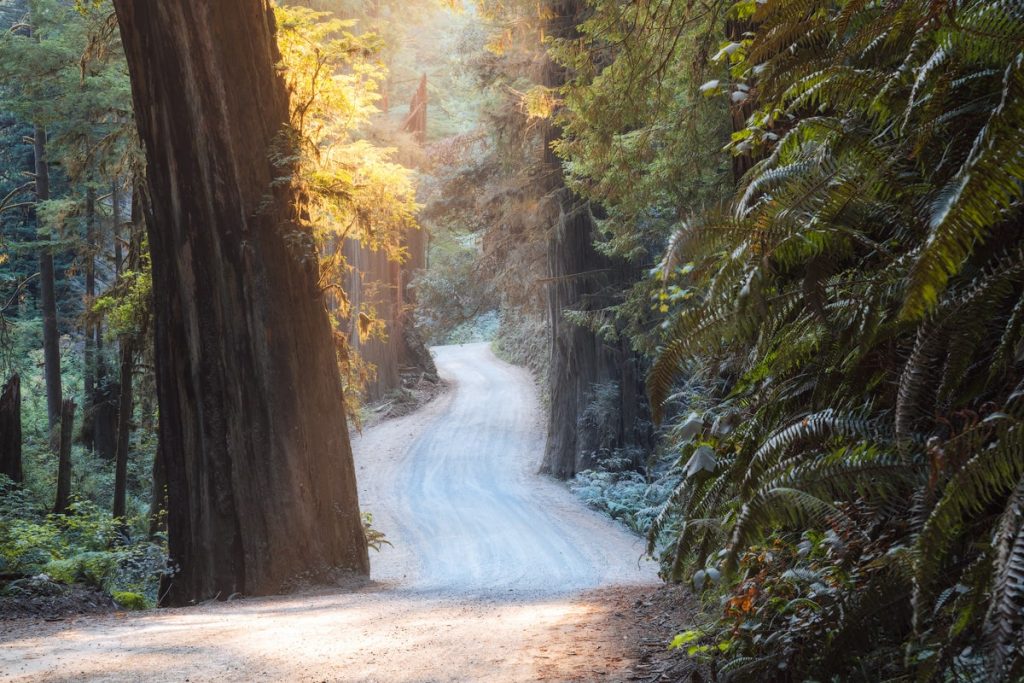 Best things to do during winter in the Redwoods
This whole area is beautiful, and exploring with your vehicle is a great way to cover ground if you don't have a lot of time. I highly recommend driving down Howland Hill Rd in Jedediah Smith State Park. It will take you along a one-way dirt road through some absolutely beautiful trees. You can make a stop on this drive to do the 5.5-mile round-trip Boy Scout Trail, one of my favorites in the area!
Bald Hills Rd is another great drive in the park. You will pass by trail access to Tall Tree Groves, another of my favorite hikes here (you need a gate code from the visitors center). Continue up a steep road to a beautiful open view of meadows, rolling hills, and the pacific ocean in the distance. Reserve this one for a nice weather day for the best visibility.
Definitely take the Newton B Drury Scenic Parkway through Prairie Creek Redwoods State Park. This is a stunning drive and will take you to the visitors center where you can begin the Big Tree Loop Trail that takes you to some of the tallest trees in the area (these will blow your mind!) While in Prairie Creek Redwoods State Park, drive down Davison Rd and do the gorgeous Fern Canyon Trail.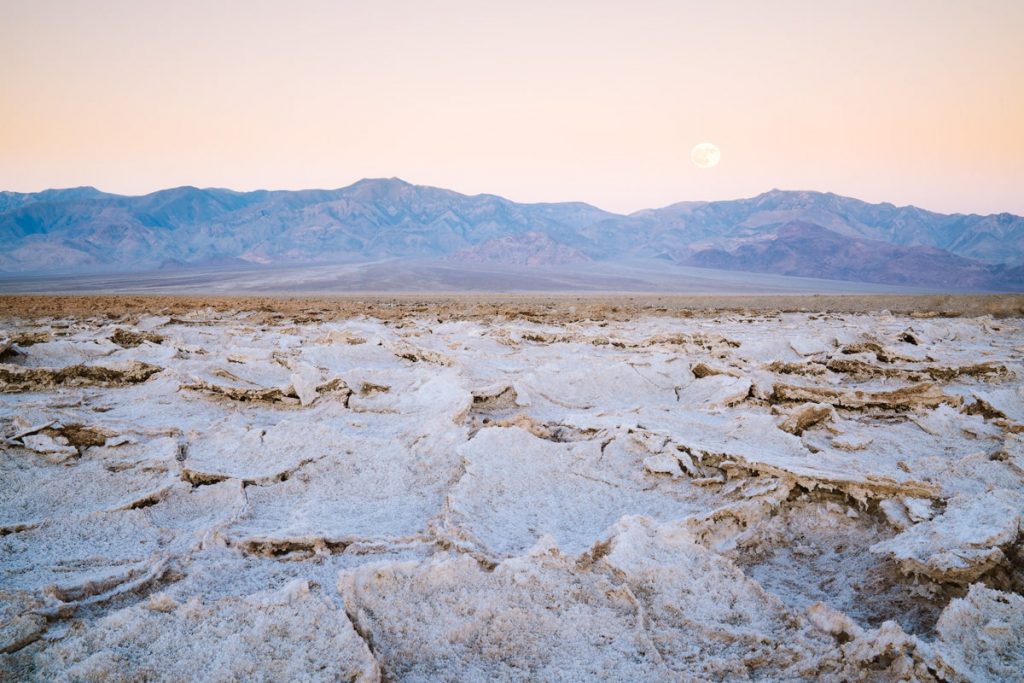 Death Valley National Park
Death Valley is a unique place and one of the best national parks to visit during the winter. It is home to the lowest point in the country (282 feet below sea level), and also the highest temperature ever recorded on earth (134 Fahrenheit/56.7 Celsius). Death Valley National Park is one of only a few national parks where more amenities/lodging are open during winter than in summer, so this should give you an indication of how much more enjoyable it will be during this time.
Southern California, on the border of California and Nevada. Click here for Google Maps directions.
The nearest large city to Death Valley is Las Vegas to the east, roughly 2 hours away. Los Angeles is the next closest, around 4 hours to the west. These will be the closest access points for most visitors.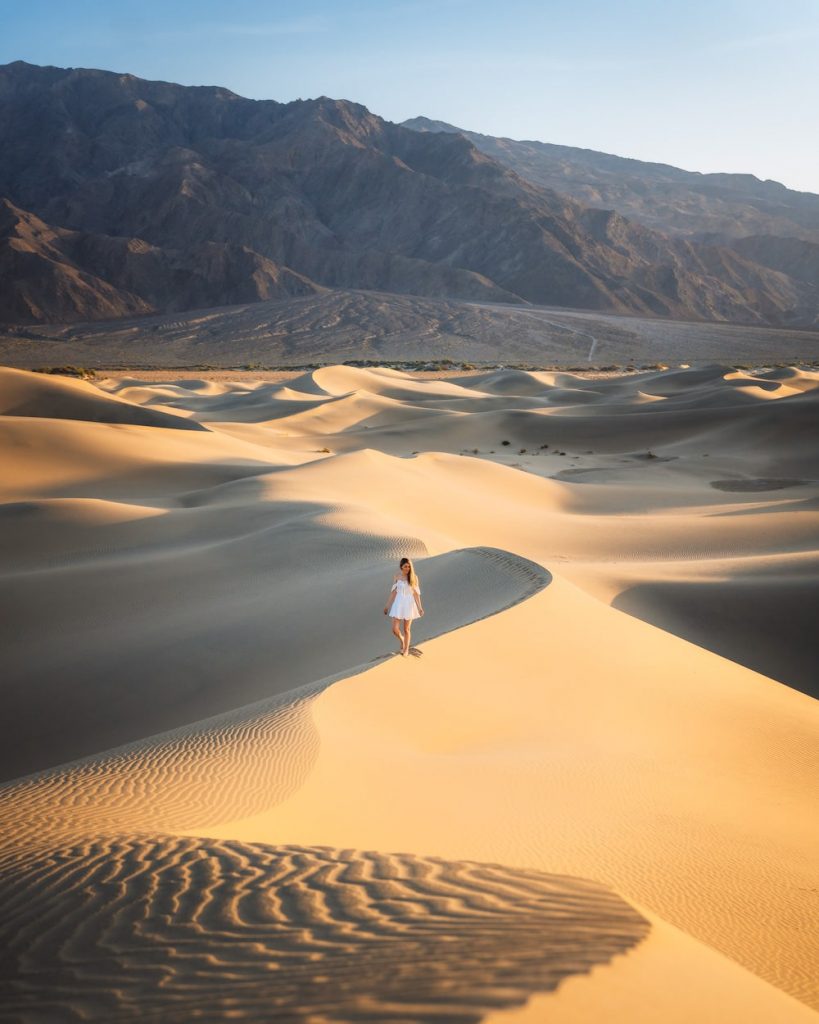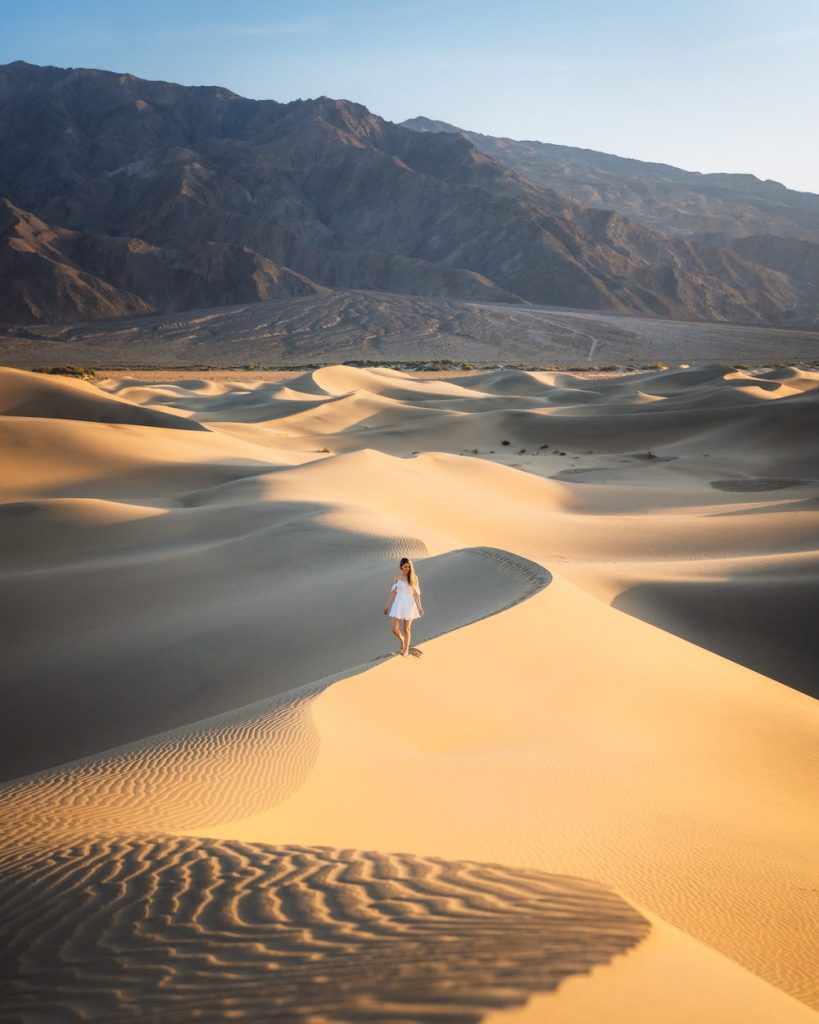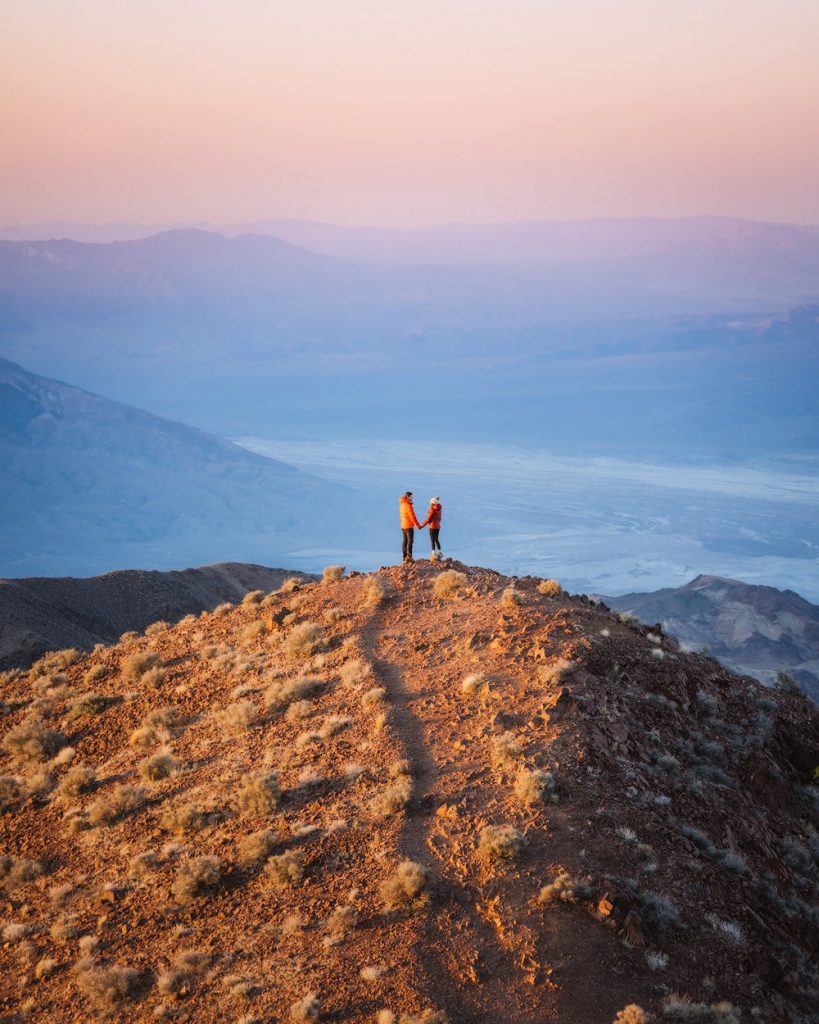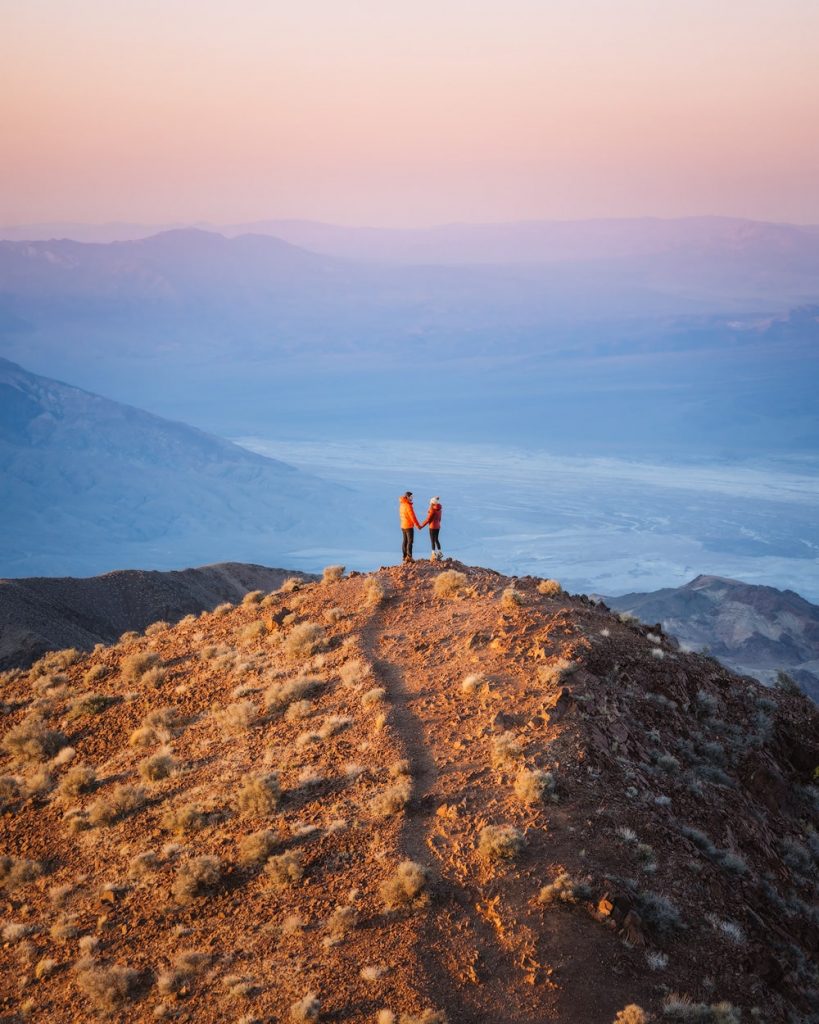 There are quite a few lodging options in Death Valley National Park during the winter months. These include Stovepipe Wells Village, The Inn at Death Valley, and Panamint Springs Resort. The Inn at Death Valley is probably the closest to most of the popular areas, including Furnace Creek, so if it's within your means this would be my choice of lodging.
Alternatively, there are a few campgrounds in Death Valley if you prefer to camp. The most popular are Furnace Creek Campground (most centrally located), Sunset Campground, and Stovepipe Wells Campground.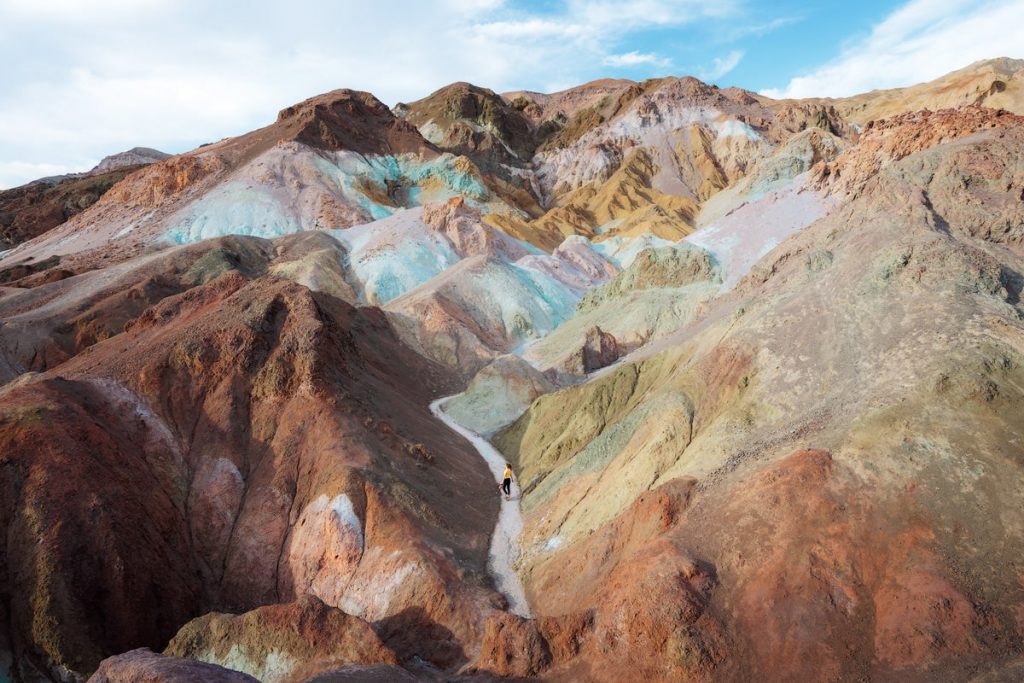 Best things to do during winter in Death Valley
My absolute favorite thing to do in Death Valley is to hike the Mesquite Flats Sand Dunes. The dunes are one of the most popular sights in the park, but you can find some peace and quiet depending on how far you walk out. My favorite time to head out there is at sunset. The setting sun makes the dunes glow an incredibly vibrant orange, so beautiful!
Another great place for a hike is Zabriskie Point. Most visitors only get out of their vehicles and view this amazing place from the overlook. I recommend taking the really beautiful Badlands Loop (2.5 miles) trail which starts from the overlook and guides you through the colorful canyons and gulleys in the area.
Death Valley has some really great drive-up spots that are worth checking out. I highly recommend Dante's View, an overlook that sits about 5500 feet above the valley floor below. It can get cold this high up, so don't forget to bring a warm jacket in the winter months. Another favorite is the unique Artist's Palette, an area filled with colorful hills and cliffs. Although most visitors do just drive up to view this area, there is a short .5 mile walk through the area if you want to stretch your legs.
Finally, no visit to Death Valley is complete without a visit to the lowest point in the USA, Badwater Basin. A short boardwalk will take you to some information signs, and after that you are able to walk out onto the salt flats.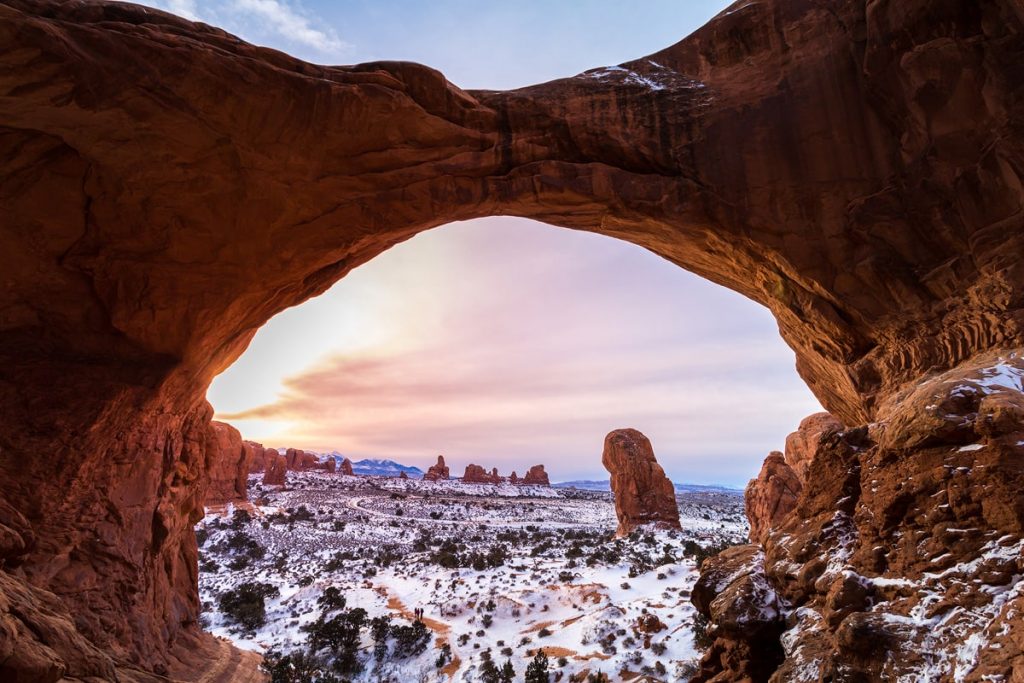 Similar to Death Valley, Arches National Park can be brutally hot in the summer months. Not only that, but crowds are becoming worse and worse each year, making finding some peace and quiet more challenging. Although my favorite time to be in Arches is the early spring and late fall months, winter is a unique and peaceful time to explore the park. The contrast of occasional snow and the red rocks of the desert is absolutely breathtaking. The snowy La Sal Mountains are also a dramatic backdrop that never gets old.
South-eastern Utah, near the town of Moab. Click here for Google Map directions.
The nearest large city is Salt Lake City, 4 hours to the north. Most visitors would fly into and drive from here, or drive to Arches as part of a greater loop of the other South-West USA national parks.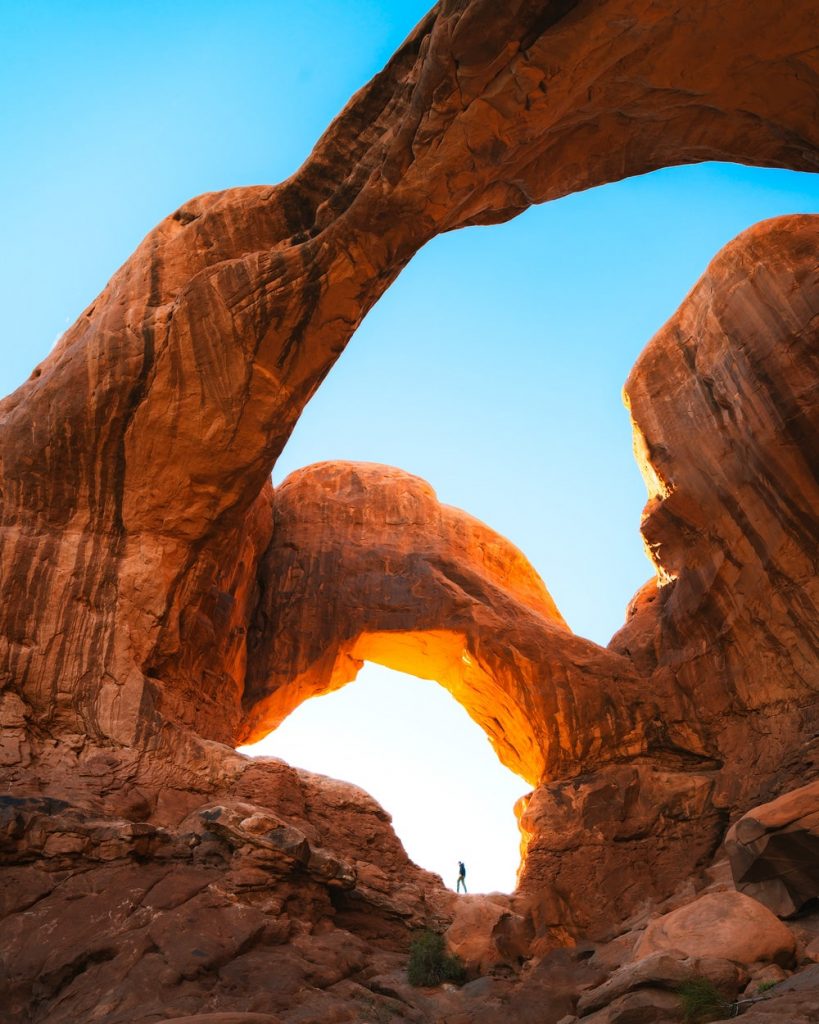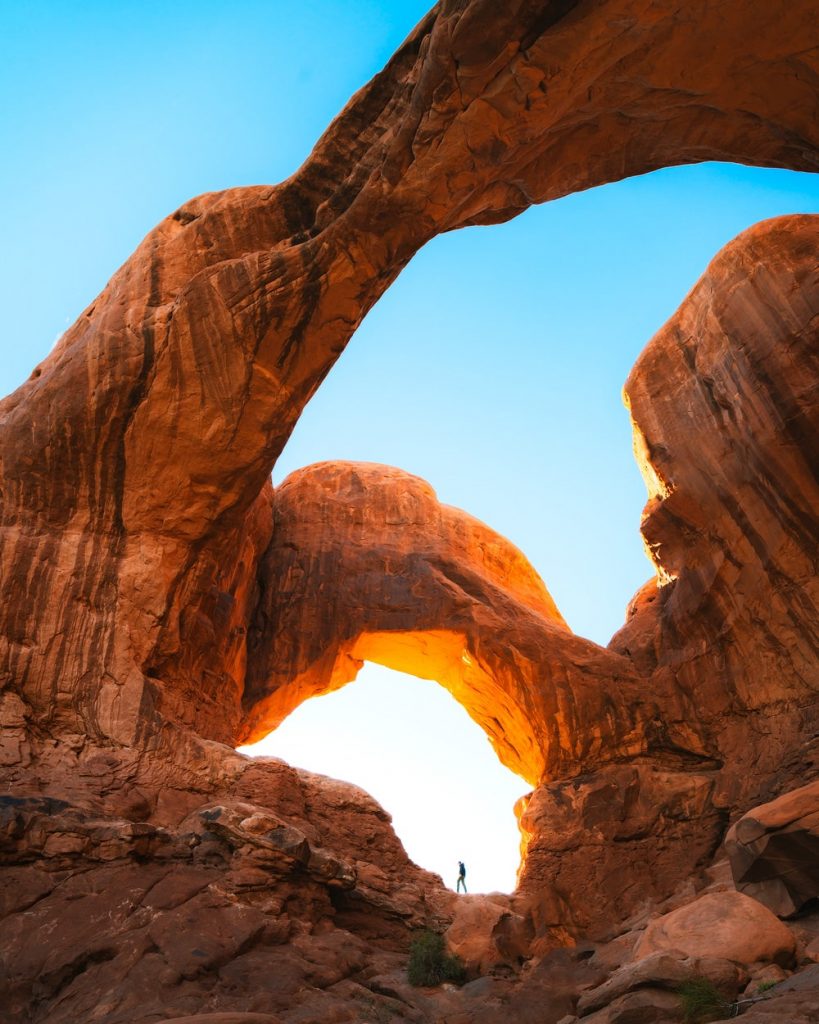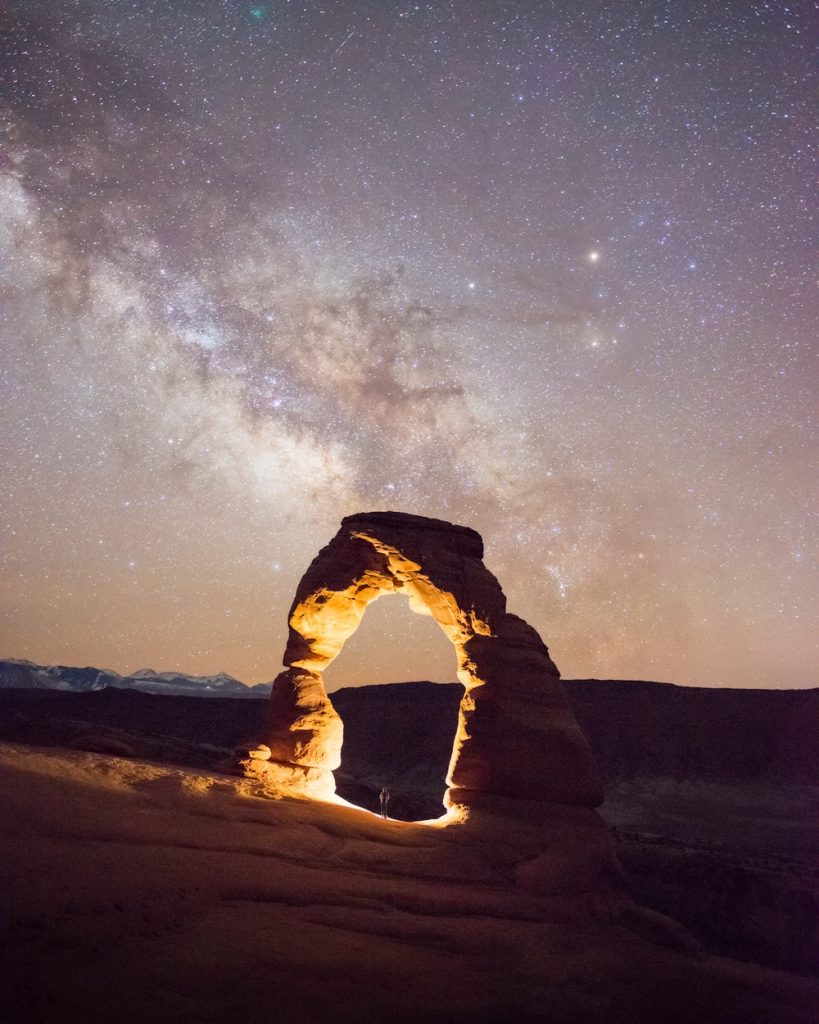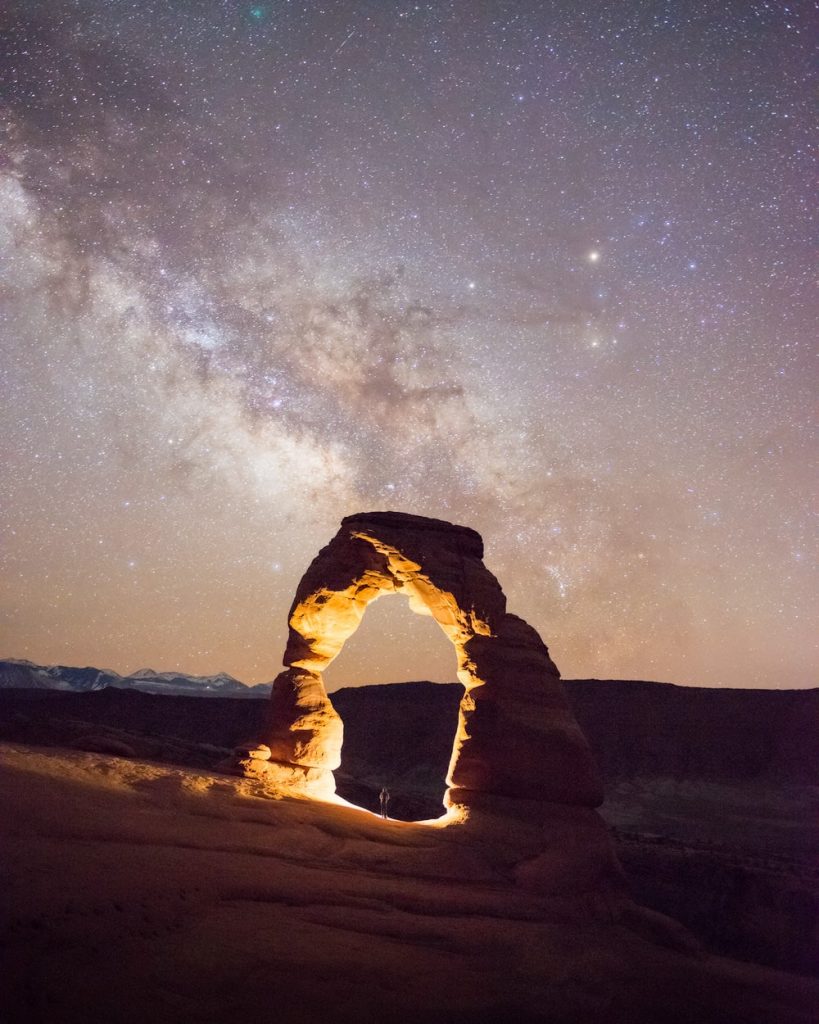 There is no lodging within Arches National Park, but the town of Moab is very close and has plenty of options. Some of the most popular accommodations choices are the Best Western Plus Greenwall Inn, Expedition Lodge, and Red Cliffs Lodge.
Devil's Garden Campground is an option for those who would like to camp instead. It is the only campground within the national park itself and it's best if you reserve ahead of time. Alternatively, there is a lot of BLM land surrounding Arches National Park, so you can use apps such as iOverlander to find somewhere to camp.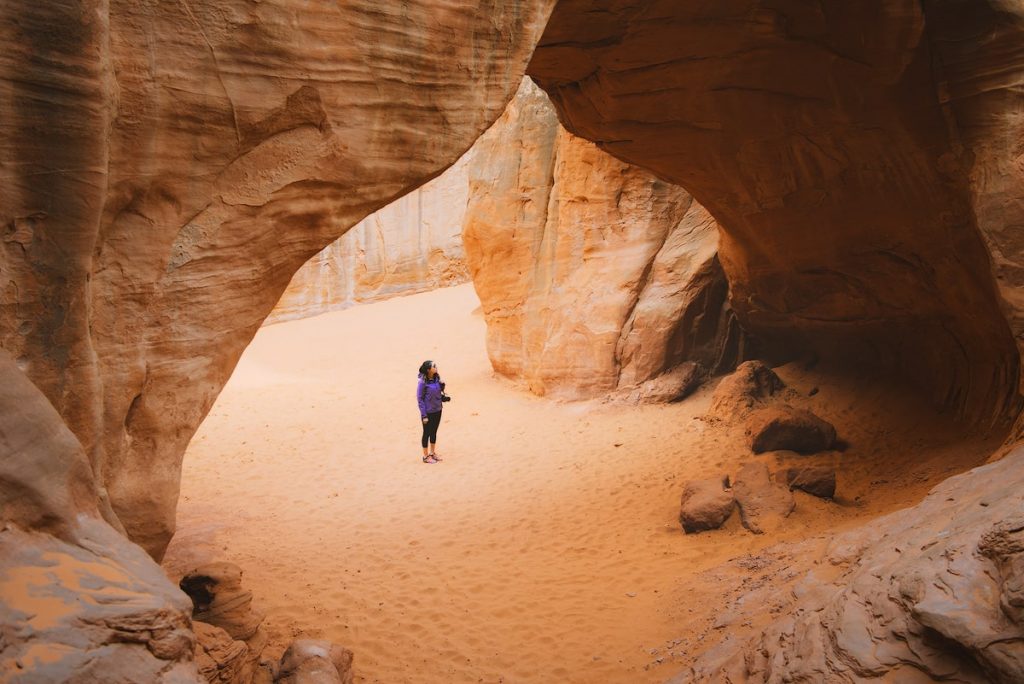 Best things to do during winter in Arches
Winter is a great time to hike in Arches National Park. During the winter months, you will avoid the brutal summer heat and crowds that hit this area for half of the year. Arches has many amazing hikes, but a few of my favorites include Delicate Arch, Devil's Garden Loop, and Double Arch/Windows Loop. Do note that these trails can get icy during the winter, so bring some added microspikes just in case.
Another popular activity in the area is mountain bike riding. Although you are not allowed to bike on trails within the national park itself, there are many trails in the surrounding areas that you can. Here is a good website with information if you are interested in doing some research on local trails.
The area surrounding Arches National Park is also world-famous for its off-roading. Many companies offer ATV and 4×4 rentals for you to explore the various off-road trails surrounding Moab, or you can bring your own adventure-ready vehicle.
Finally, again, although not legal in the national park itself, the greater Moab area has some of the best climbing terrain in the country. People flock from all over the world for its great rock climbing and famous routes. Some popular areas for this are Fisher Towers, Indian Creek, and Castle Valley.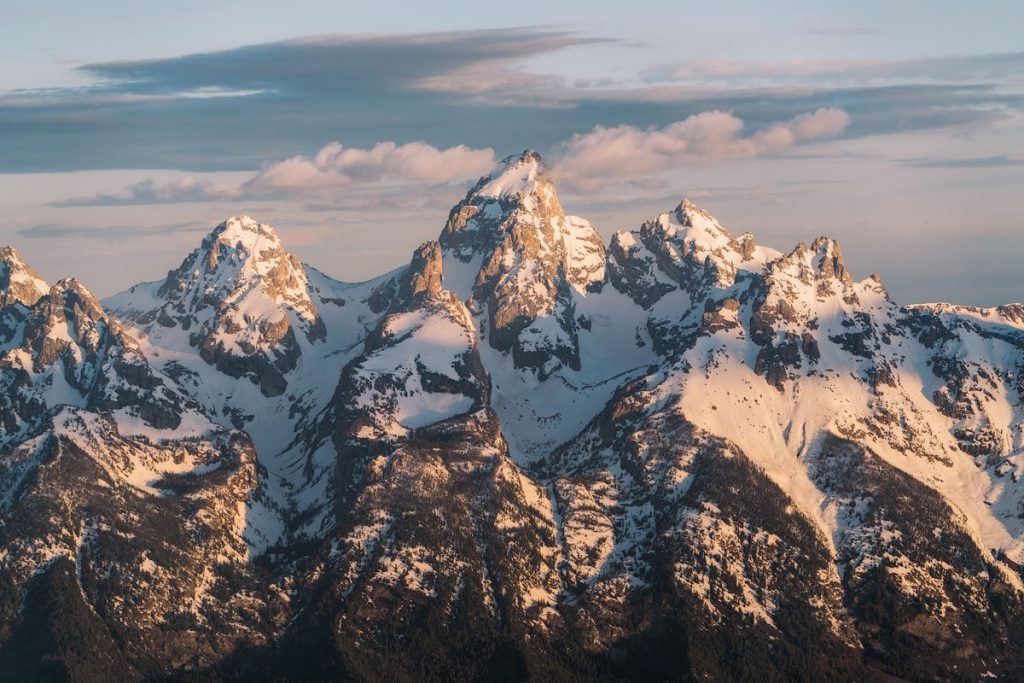 Grand Teton National Park
Grand Teton National Park is one of my absolute favorites. It ranked #1 from my trip to all the national parks in 2017, and with every visit I fall a little more in love with the area. Although not my most favorite time to visit, the winter months add calmness to the national park that cannot be experienced during other times of the year. Not only that, but Grand Teton itself (in my opinion) looks most dramatic when covered in winter snow. The nearby town of Jackson (WY) also offers the perfect winter refuge after a fun (but cold!) day exploring the park.
North-western Wyoming, close to the Idaho border. Get directions on Google Maps.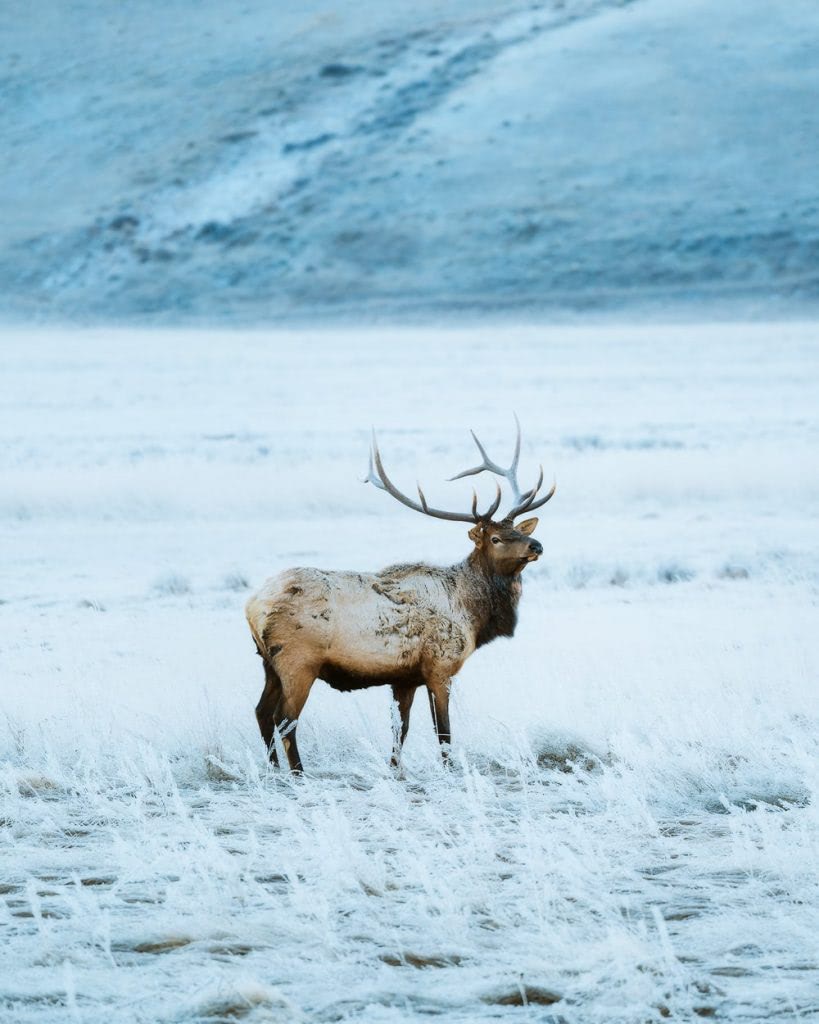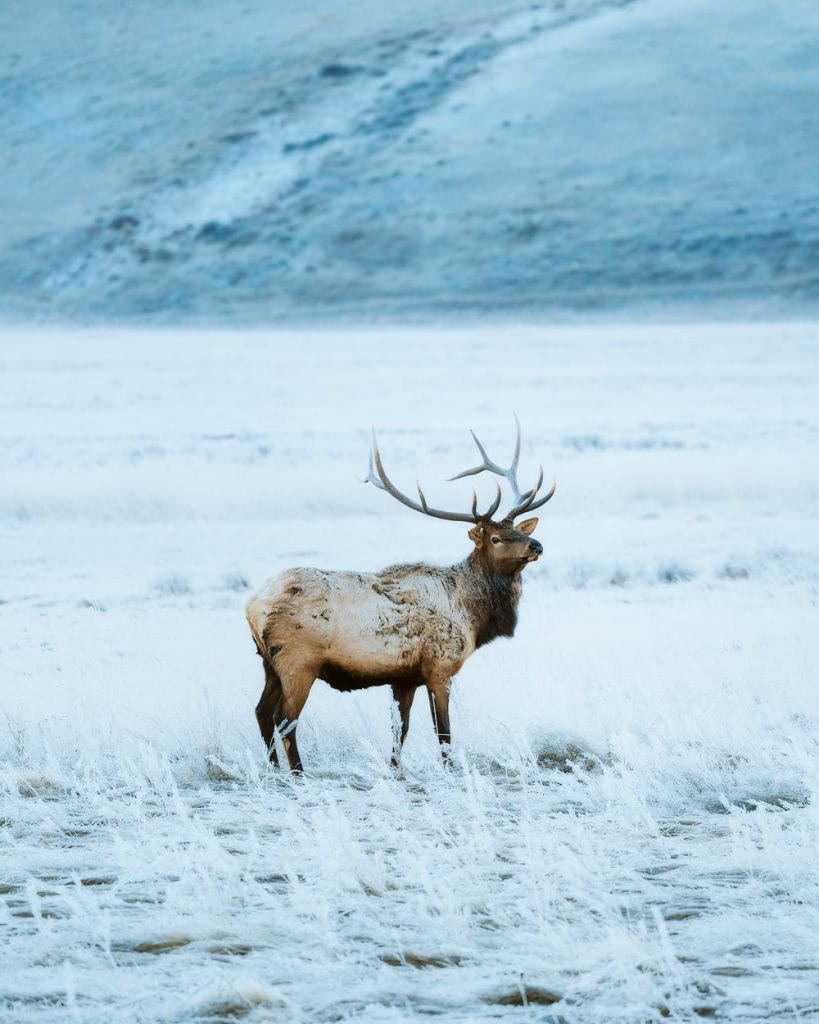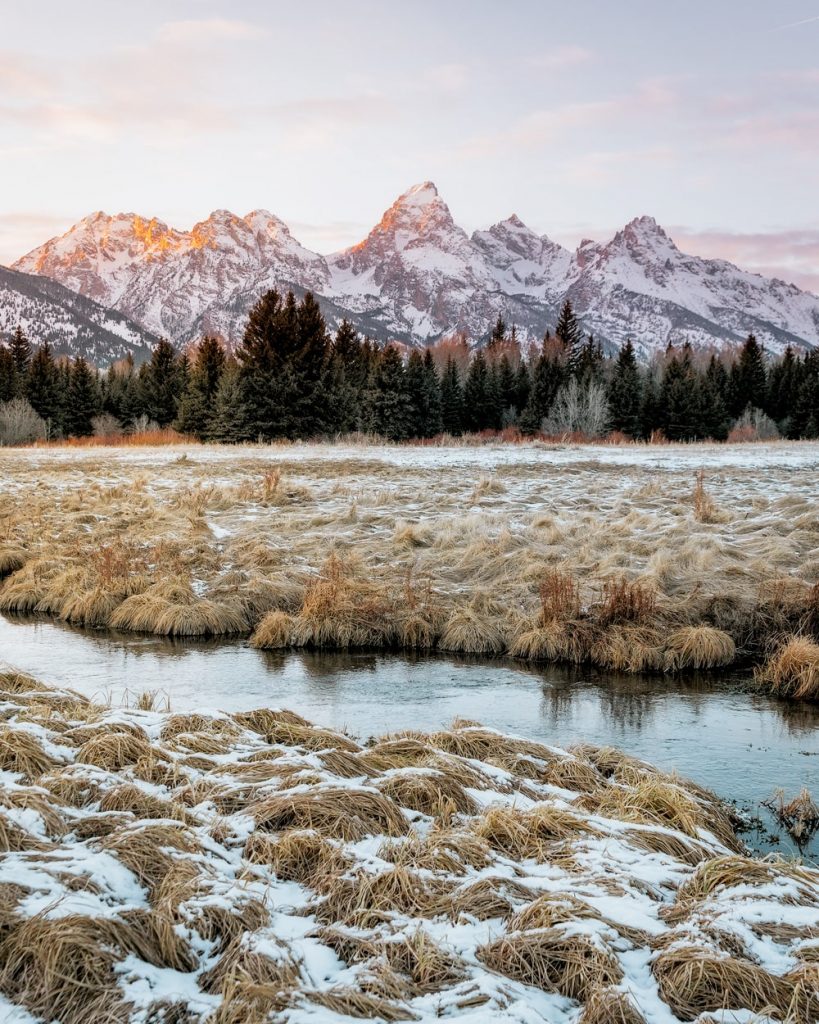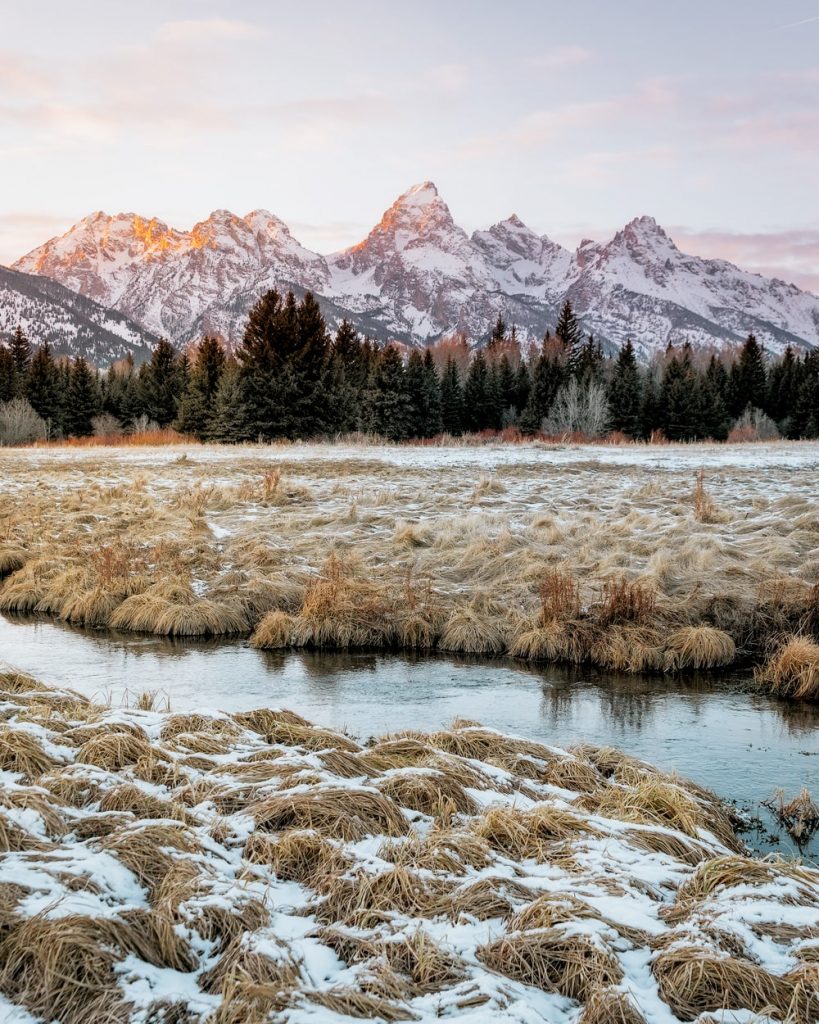 There is an airport in Jackson Hole which is right outside the national park, though it's small and can be quite expensive to fly into. The next best option is to fly into Salt Lake City (Utah) and drive 5 hours to the national park. Alternatively, you can fly into Denver, but the drive from here is 8.5 hours and pretty boring.
There is only one lodging option within park boundaries during winter, and that's the Triangle X Ranch. Alternatively, there are dozens of options in the nearby town of Jackson. Some of my favorites are the Mountain Modern Hotel, Springhill Suites by Marriott Jackson Hole, and the Antler Inn. Camping is not available within the park during winter months, and due to extreme temperatures would not be recommended regardless.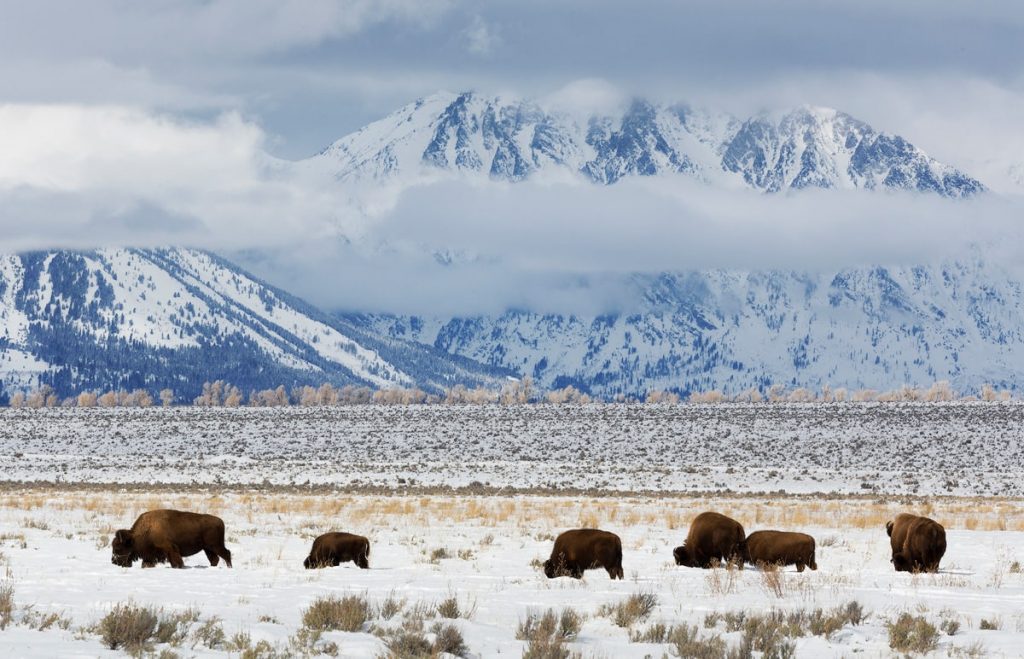 Best things to do during winter in Grand Teton
Although the main park road is closed in winter, you can still enjoy the majesty of the Teton Range via Hwy 191/89 and Hwy 287/26. You can also enter the park VIA the Moran entrance station and drive 16 miles north of Colter Bay Village. These stretches of road are incredibly scenic and maintained in winter, but do be aware they can become hazardous during heavy snowfall. Some of my favorite stops along these roads are Snake River Overlook, Jackson Lake Overlook, Oxbow Bend, and Togwatee Pass.
Strap on those snowshoes or cross-country skis, because you're going to need them once you leave the maintained highway! There are so many amazing spots in and around the park you can access with snowshoes and or skis. The winter really thins out the crowds, and if you're willing to brave the cold I highly recommend getting out there and hitting the trails. A couple of my favorite accessible winter adventures in the area are Schwabacher Landing and Taggart Lake.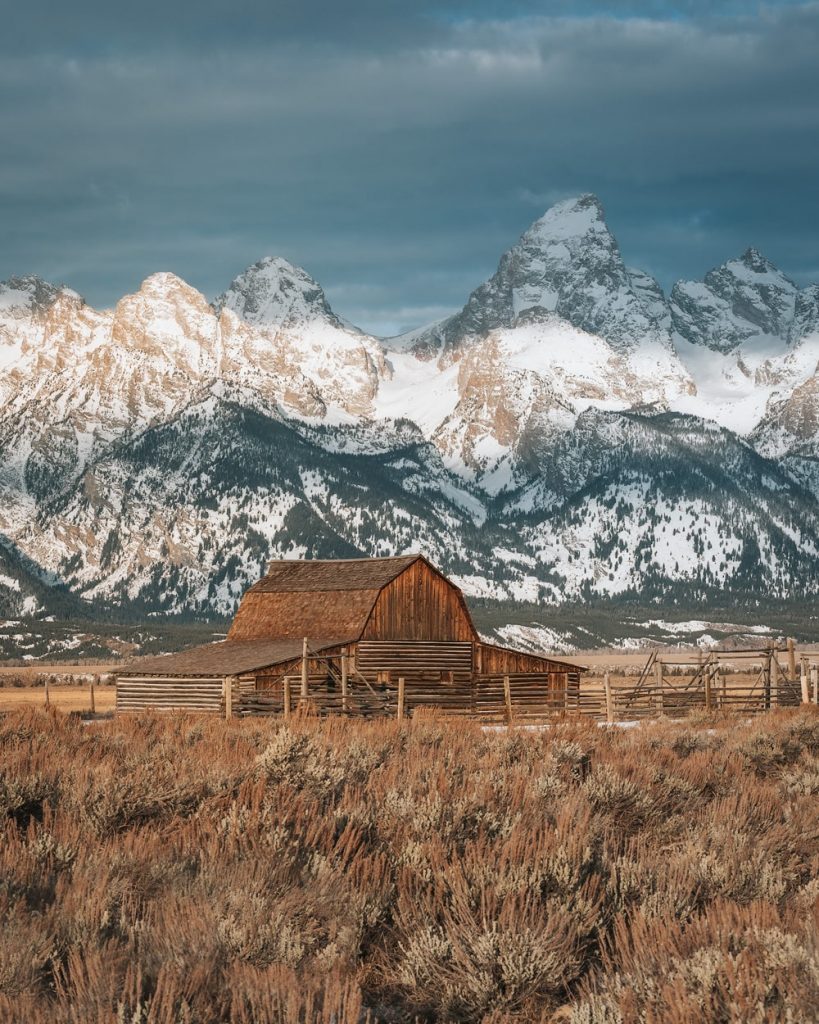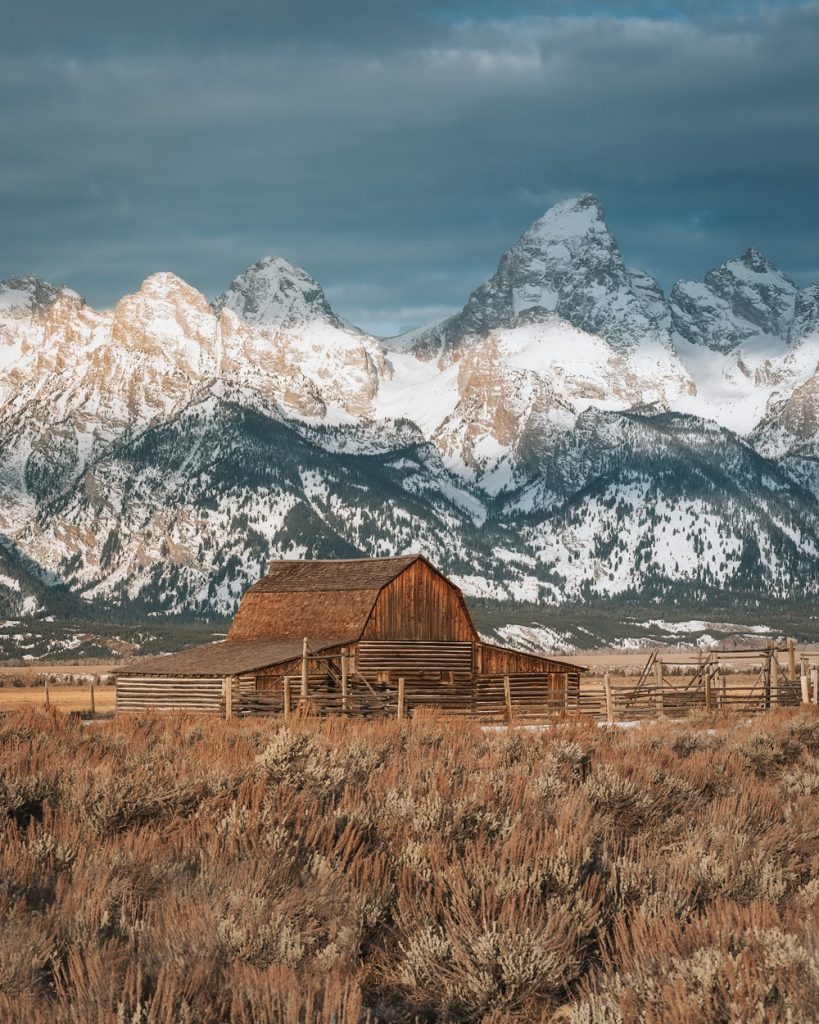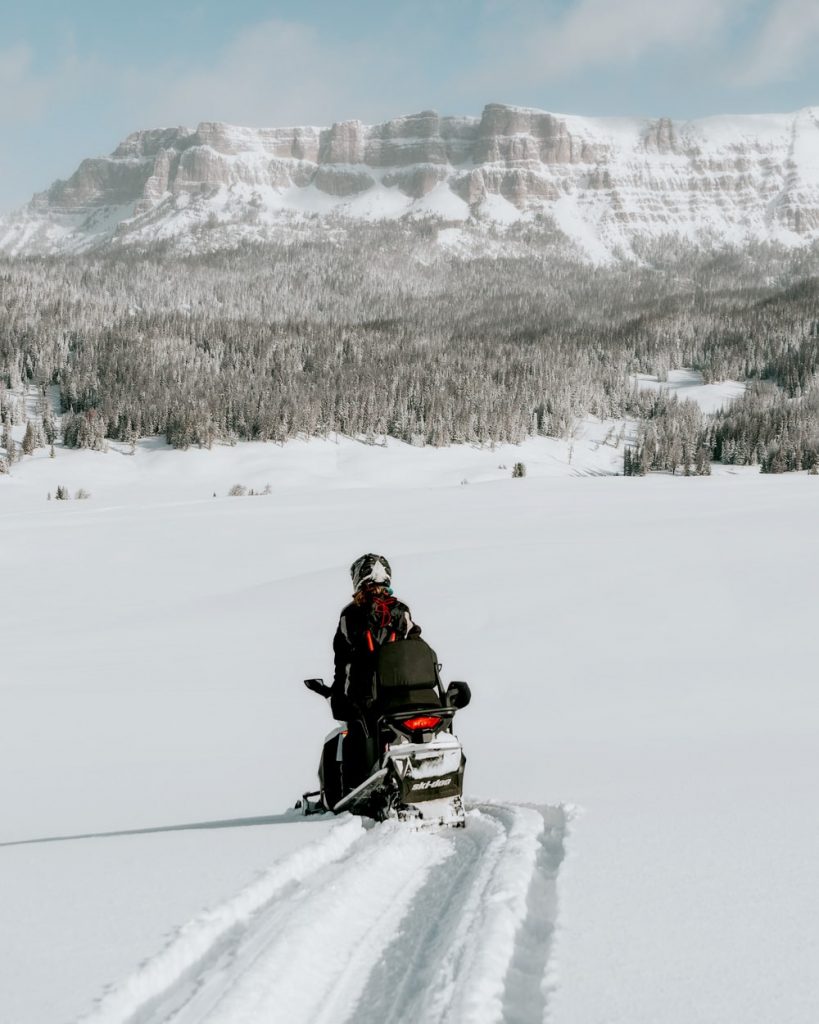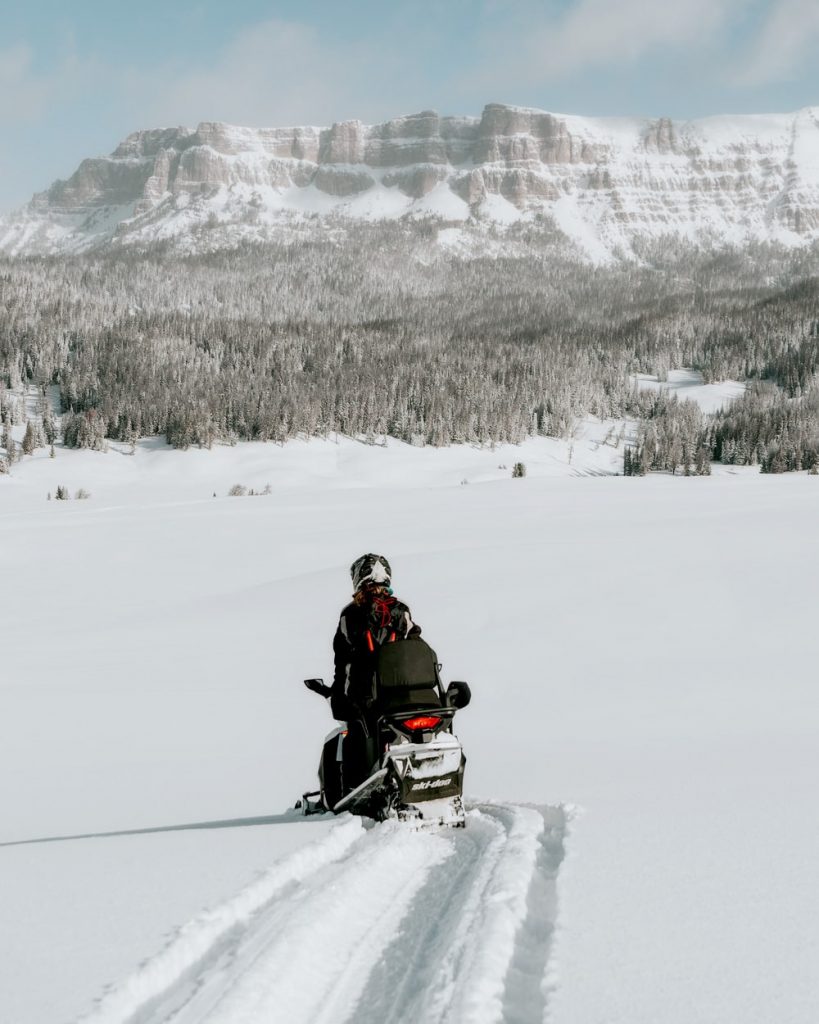 Snowmobiling is also a popular activity in the area, and a great way to get deeper into the park than snowshoeing will allow. During winter you are allowed to snowmobile on the main park through the road, but there are also many other scenic areas nearby where you can snowmobile including Togwatee Pass and Teton Pass.
Ice fishing is a rather unique activity that is open to visitors during the winter. The most popular lakes for this are Jenny Lake, Jackson Lake, and Phelps Lake. Make sure to bring plenty of warm clothes!
It just so happens the Teton Range is home to one of the premier ski resorts in the world, Jackson Hole Mountain Resort.
Home to some of the biggest names in winter sports, this is an area where people come to from around the world for its famous front and backcountry winter terrain. I definitely recommend taking a day or two to hit the slopes. The views from up there aren't too bad either!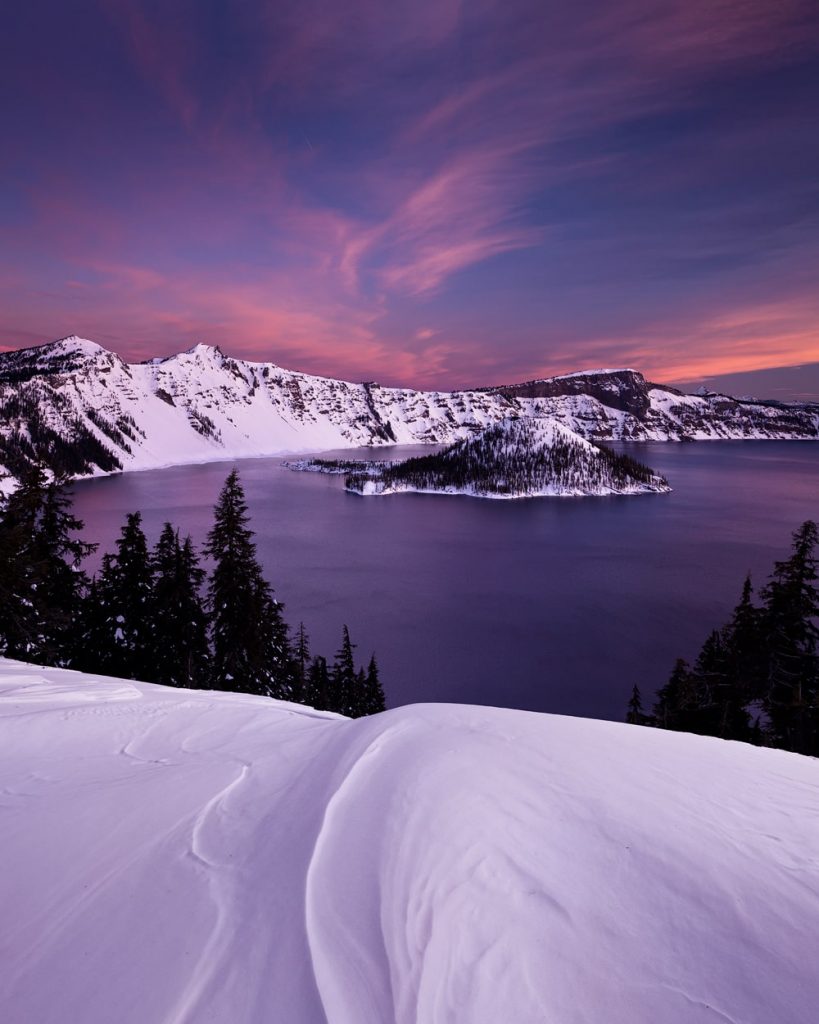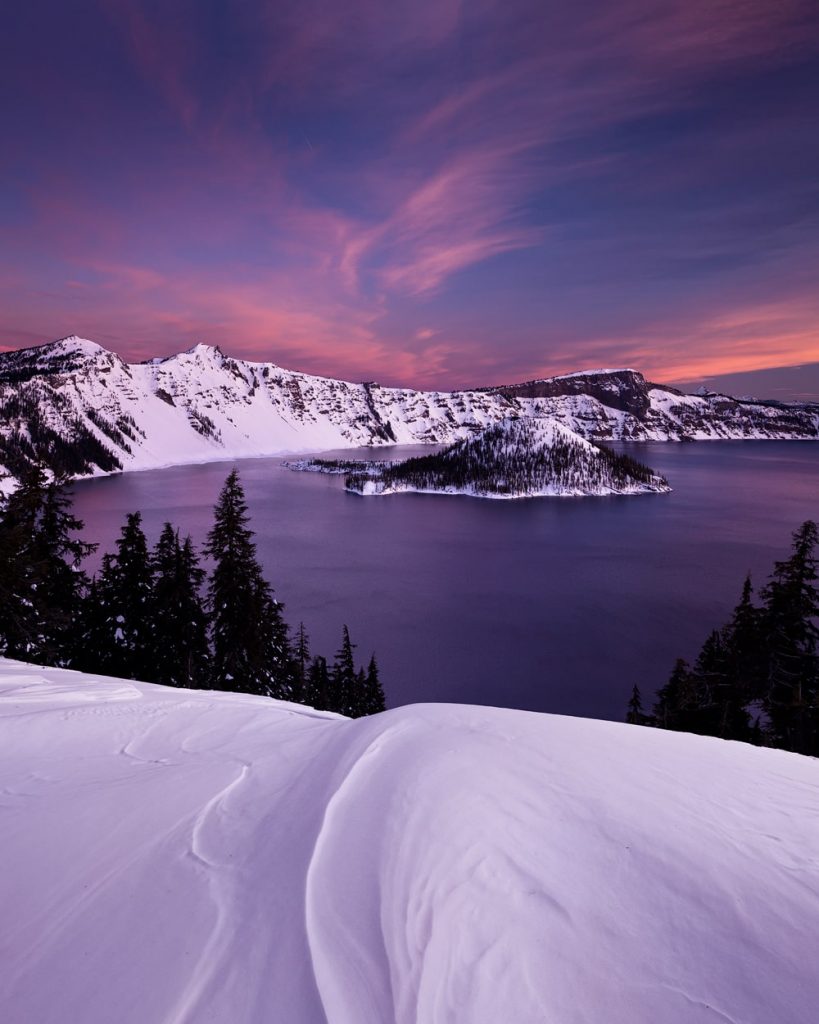 Crater Lake National Park
Crater Lake National Park should be another on your list of parks that are worthy of a visit during the winter. This place becomes a winter wonderland once the snow falls, and in my opinion, it is far more beautiful than the dry summer months. The road to Rim Village is open 80% of the time in winter but can close during periods of heavy snowfall. This area provides excellent drive-up views of the lake when open, and is a great base to explore the park.
Southern Oregon. Click here for Google Map directions.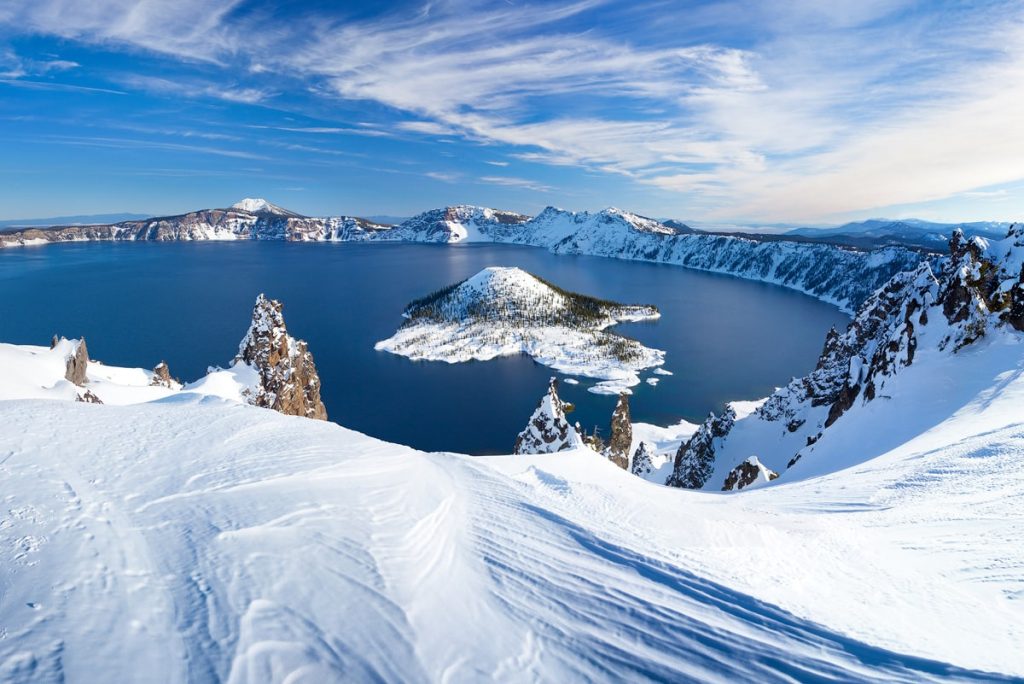 Crater Lake is in a rather remote area of Oregon. The closest major city is Portland (OR), a little over 4 hours away. The next closest is Sacramento (SA), 5.5 hours away. Visitors from outside of these areas are best to fly into one of these cities and drive from there.
There are no accommodation options open in the park during the winter months. You can find a list of nearby lodging options here.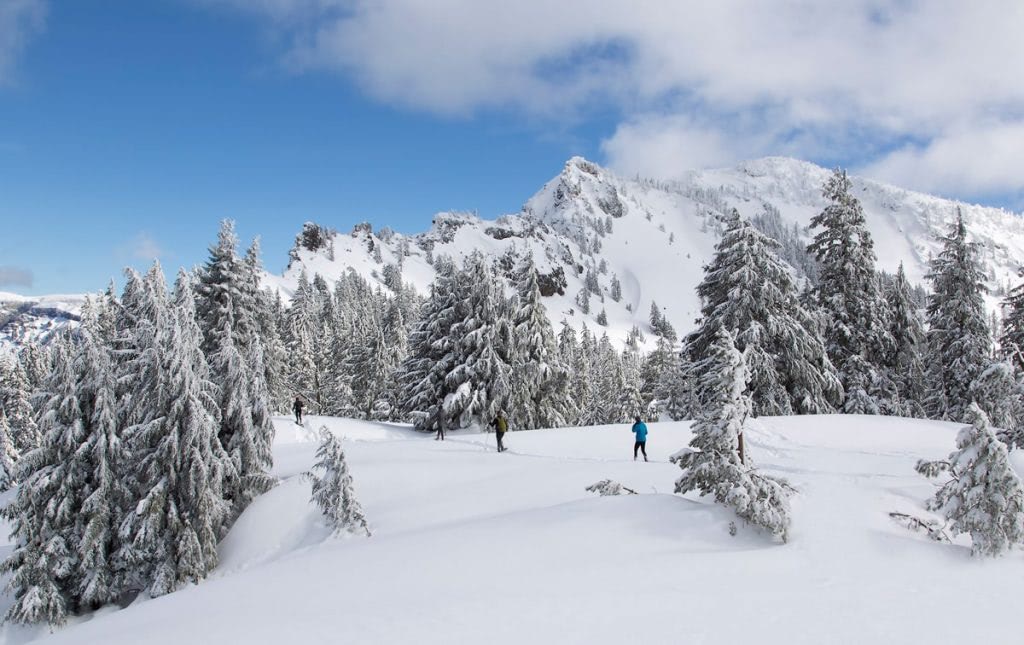 Best things to do during winter in Crater Lake
Crater Lake is a snowshoe and cross-country skiing paradise. Receiving around 40 feet of snow throughout the average winter period, there's plenty of space to explore on foot… and the views are absolutely breathtaking. On a crisp and clear winter day, you can see distant mountains and enjoy the amazing Crater Lake at your own pace.
The rim around the lake provides plenty of open terrain with unobstructed views of the lake. A popular route is heading along the west rim and stopping by overlooks. You can make as long or short as you like. Roughly 120 people each year do a full loop of the Crater Lake rim, which is about 31 miles (50km). It takes most travelers around 3 days, though this can depend on the weather. This gives you the ultimate Crater Lake winter experience, but due to extreme temperature and avalanche danger, it is for the experienced and prepared winter travelers only. If this is of interest to you, March and April are the most common months to complete the loop due to more sunlight and larger windows of nice weather.
A route from the north entrance road closure to the rim is open to snowmobiles, provided you follow the markers. Off-trail and rim road travel are not permitted.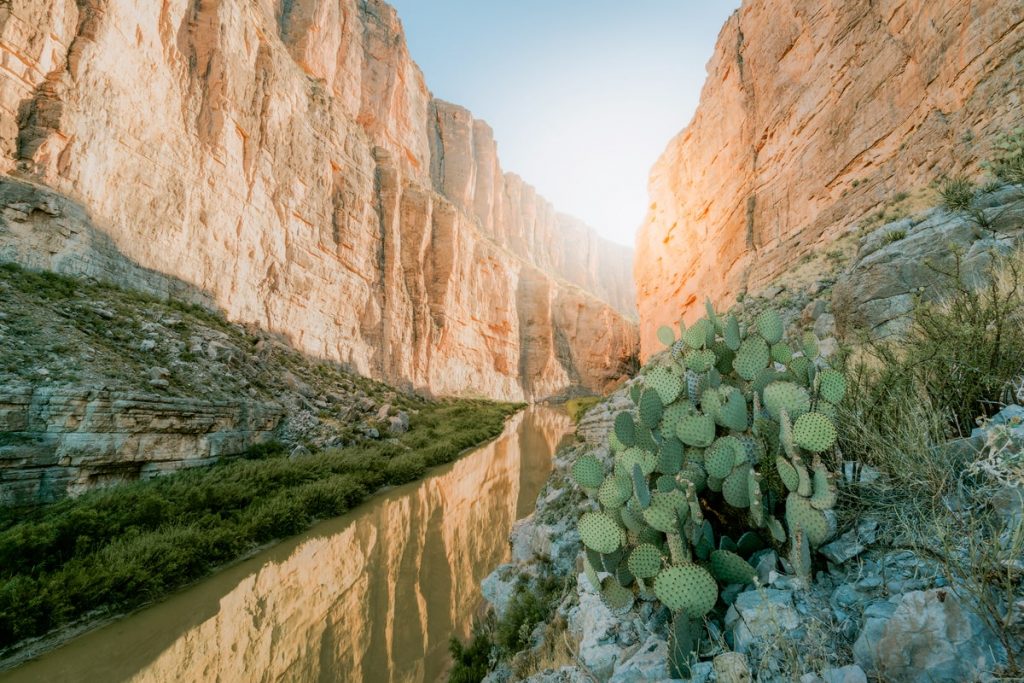 Big Bend featured in my blog post about the 15 most underrated national parks in America. Before researching for my trip to all national parks I had never heard of it, but this beautiful area surrounded by the Chisos Mountain Range is absolutely breathtaking. Sitting on the border of Mexico and being close to the equator, Big Bend National Park is not a place you want to go in summer. A visit during the winter means you'll avoid the brutal temperatures and facility closures in the park that occur during the summer months. We visited the park in late spring and some of the campgrounds were closed, and the temperatures were already soaring.
South-Western Texas, on the border of Mexico. Click here for Google Maps directions.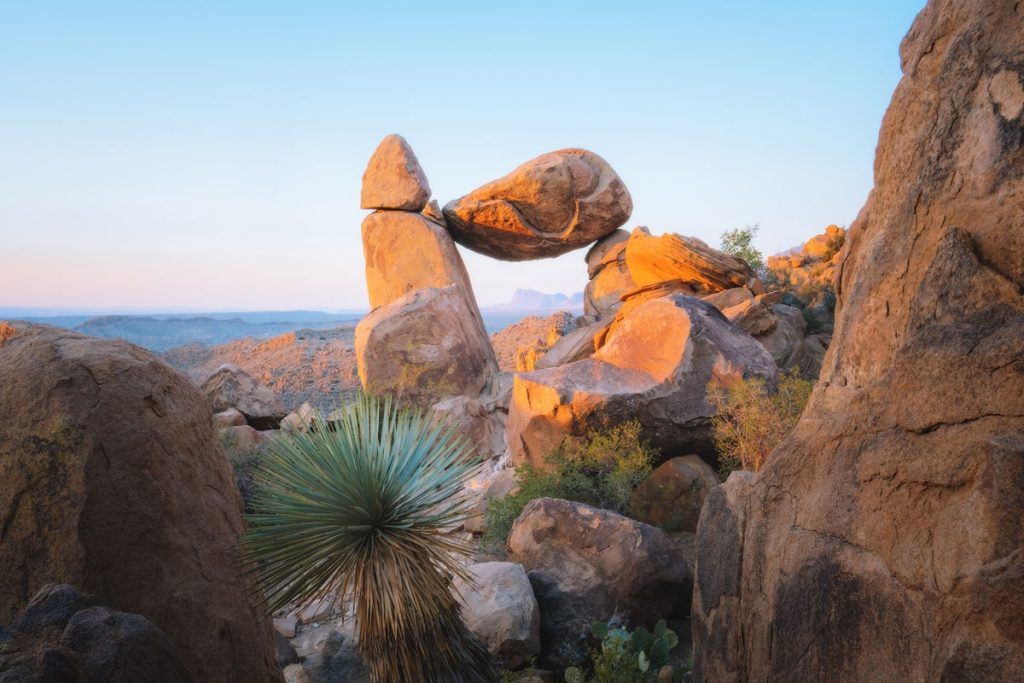 Flying into El Paso, Texas is a common way to get to Big Bend National Park. You will have to rent a car here, as it's another 4.5-hour drive from the airport. This is the closest commercial airport to the park.
There is one lodging option within the national park, the Chisos Mountain Lodge. There are rooms available here, a restaurant, as well as a campground with all the facilities you would need. In addition, there are three campgrounds in the park, Chisos Basin Campground, Cottonwood Campground, and Rio Grande Village Campground.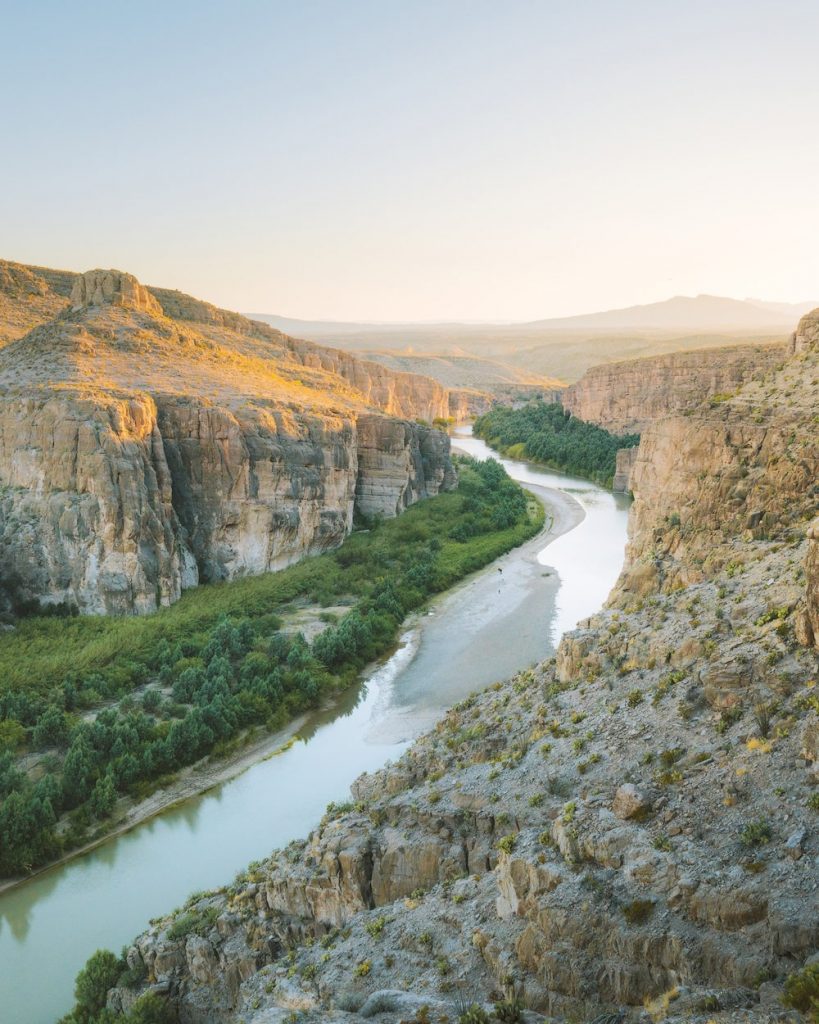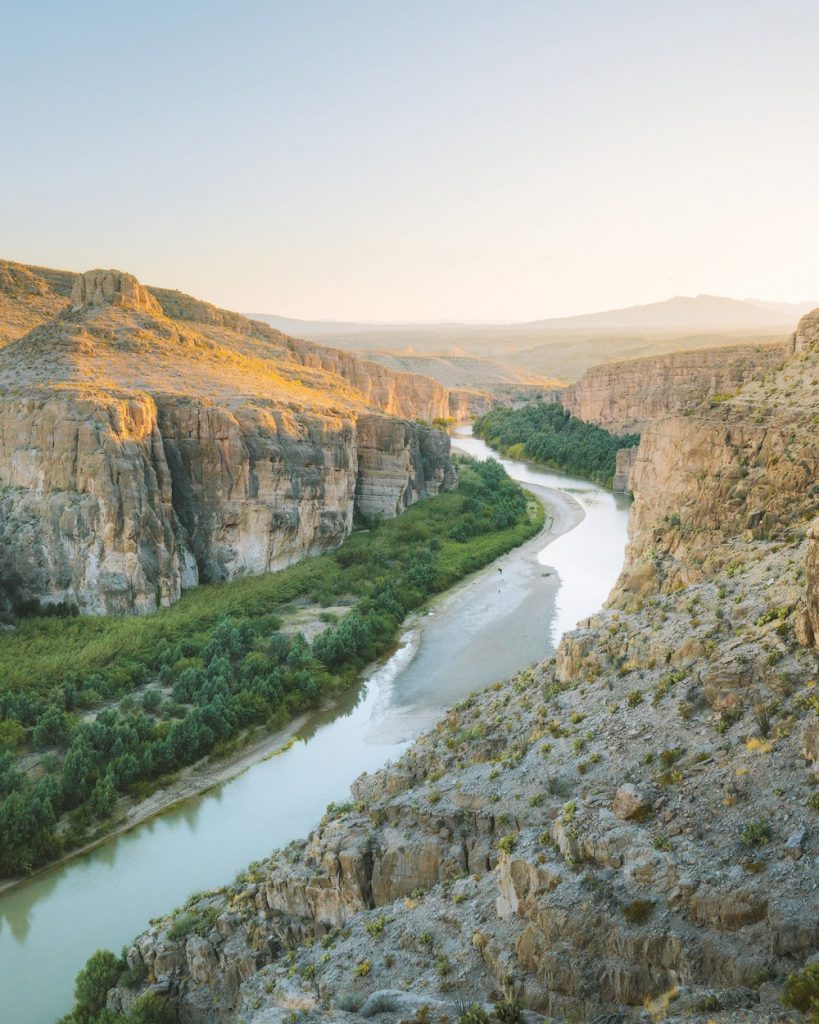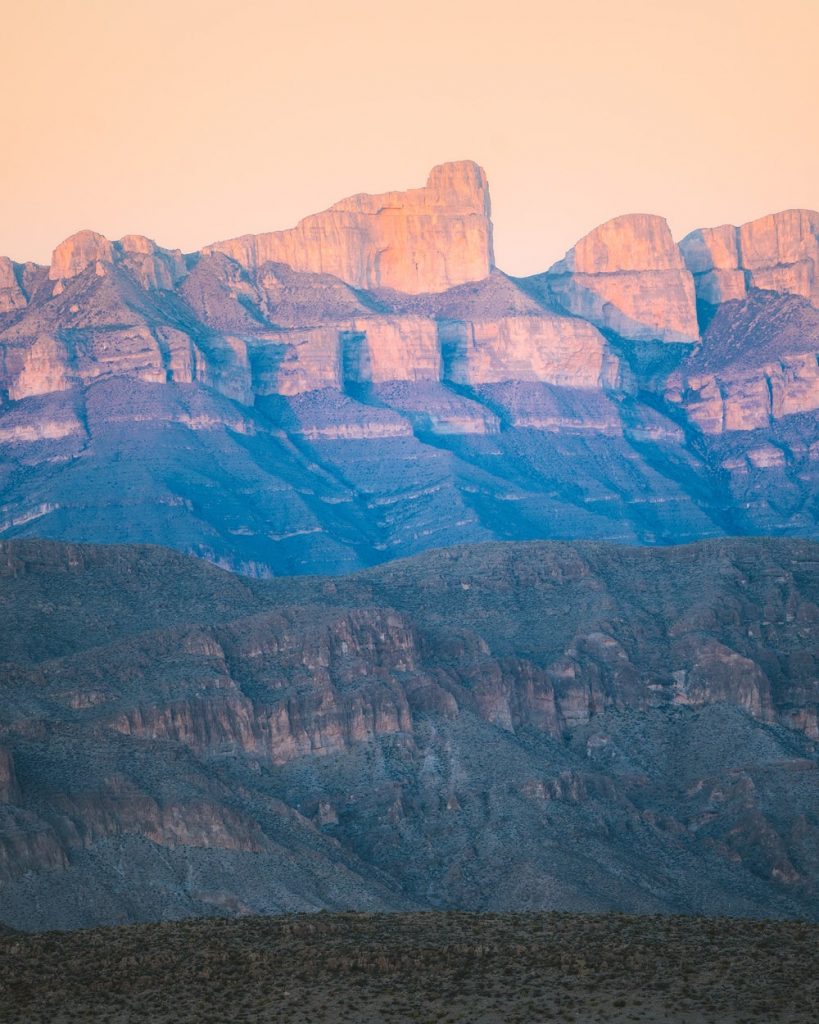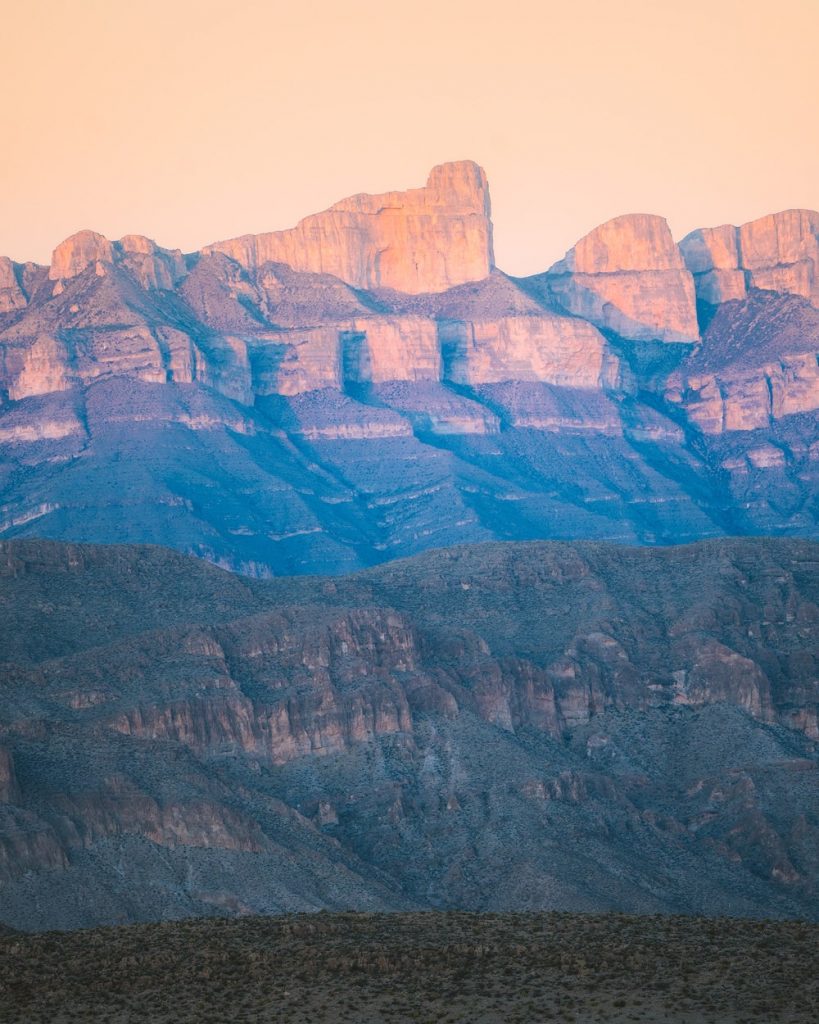 Best things to do during winter in Big Bend
My absolute favorite thing to do in Big Bend National Park is to take a sunrise dip in the Boquillas Hot Springs. A bathhouse was built around a geothermal spring here in the early 1900s, creating a riverside hot spring with natural temperatures of around 105 degrees year-round. Only remnants of this remain, but what is left is a small pool that is perfect for a hot soak. This is such a relaxing thing to do on a chilly winter morning! Do note it is a short 1/4 mile walk to the springs from the parking lot.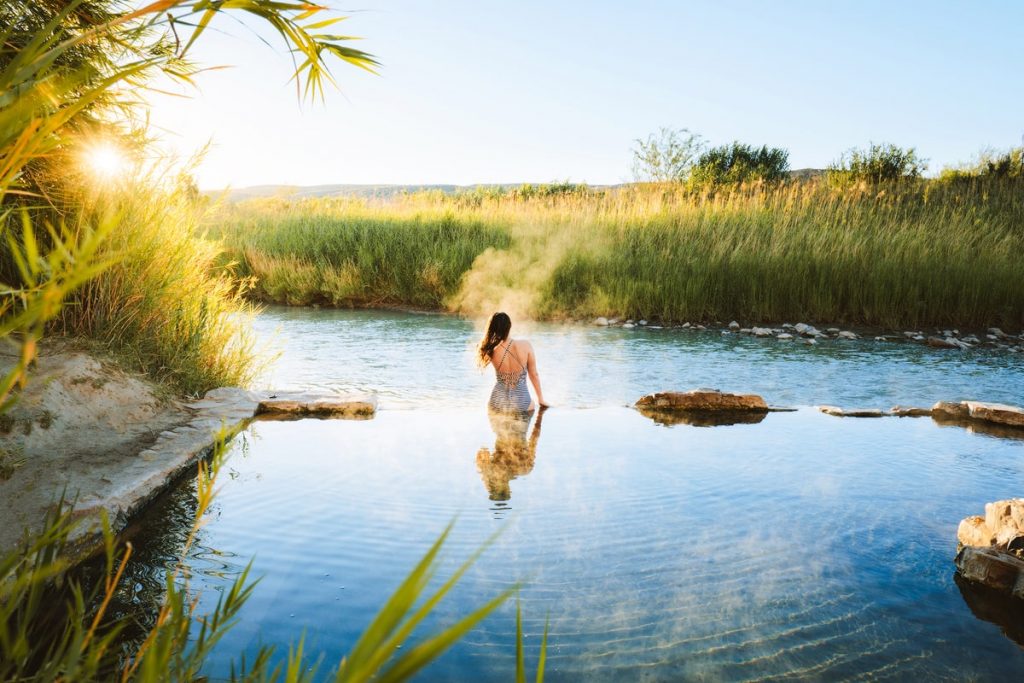 There are some really great hikes here in Big Bend National Park.
It is a unique experience hiking right on the border of the US and Mexico, and the surrounding Chisos Mountain Range makes for a beautiful backdrop. I really enjoyed the Santa Elena Canyon trail. This is a beautiful 1.5-mile trail that takes you a little way up the canyon and along the Rio Grande. Another of my favorite hikes in the park was Balanced Rock Trail. This is a 2.2-mile roundtrip hike out to a really unique balancing rock structure amongst many other cool rocks and desert features. I did this at sunrise and the light was gorgeous. Finally, I recommend checking out the Lost Mine Trail, a 4.8-mile roundtrip hike that will take you up to a ridge that provides epic panoramic views of the surrounding Chisos Mountains and valleys below.
A really unique trip while in the park is to take a canoeing adventure down the Rio Grande and through the Santa Elena Canyon. Trips start in the town of Lajitas and end at the end of the canyon. These tours can be organized on the western side of the park in Lajitas or Terlingua.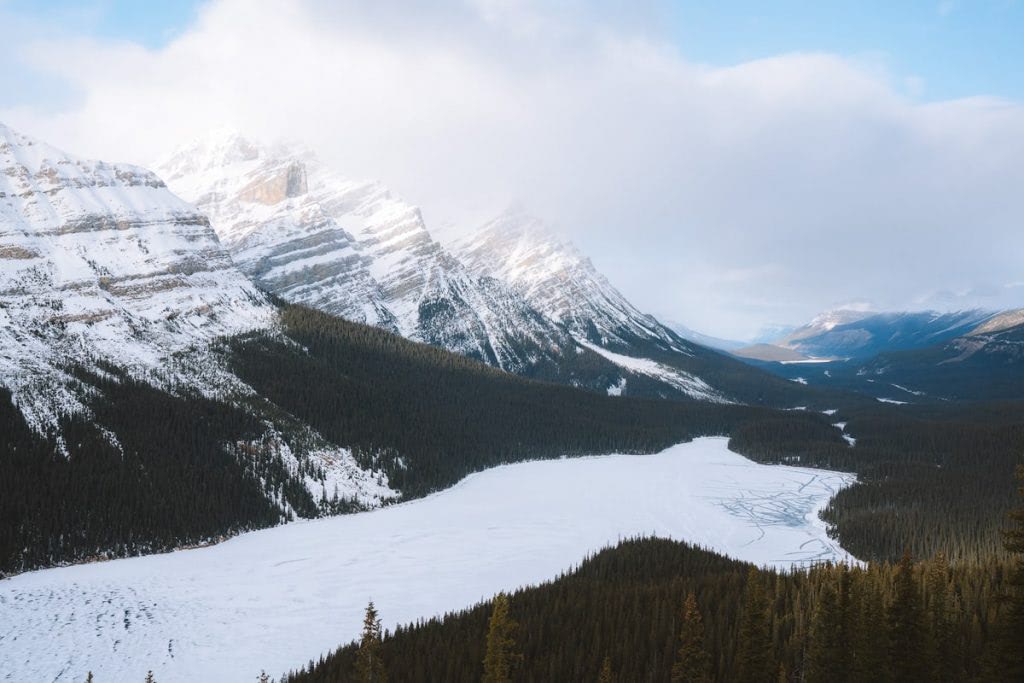 Though this one is in Canada, I can't help but throw it in as a bonus as it's one of my favorite winter wonderlands in the world. I won't lie, Banff National Park can get absolutely FREEZING, but the dramatic views of endless snowcapped mountains will be forever ingrained in your memory. The town of Banff is also a large tourist hub and is the perfect base for adventures while in the area.
Southern Alberta, Canada. Click here for Google Maps directions.
Most visitors would fly into Calgary and drive 1.5 hours into Banff National Park from there.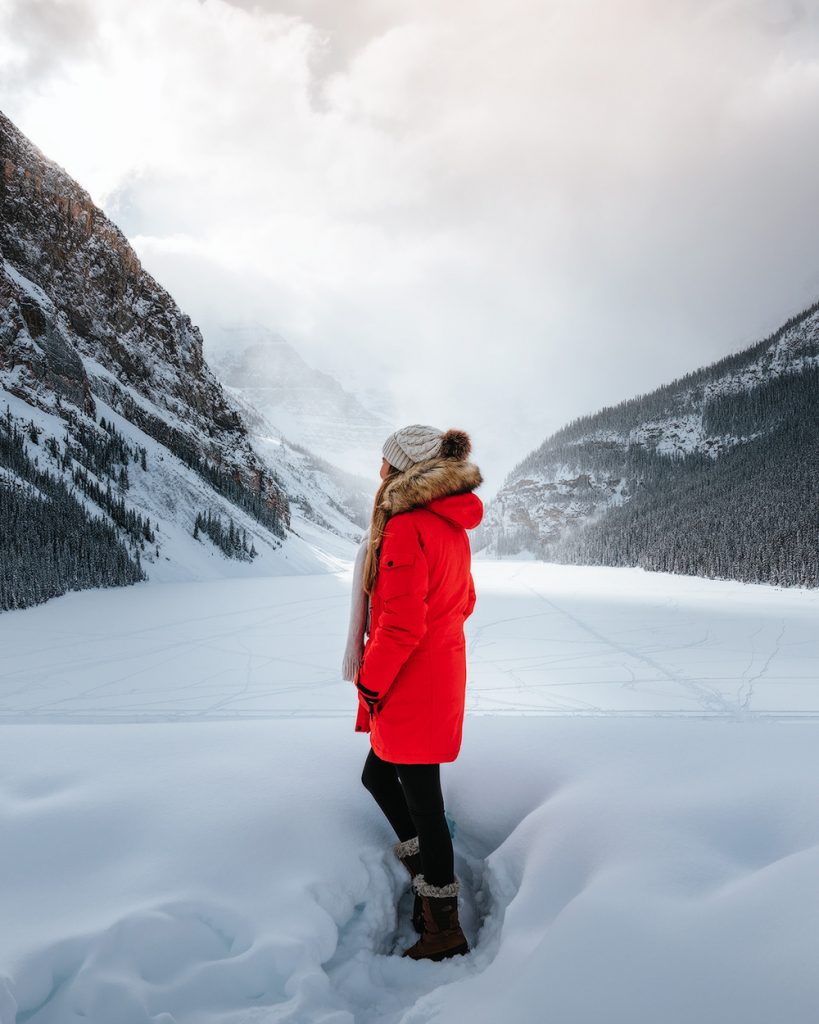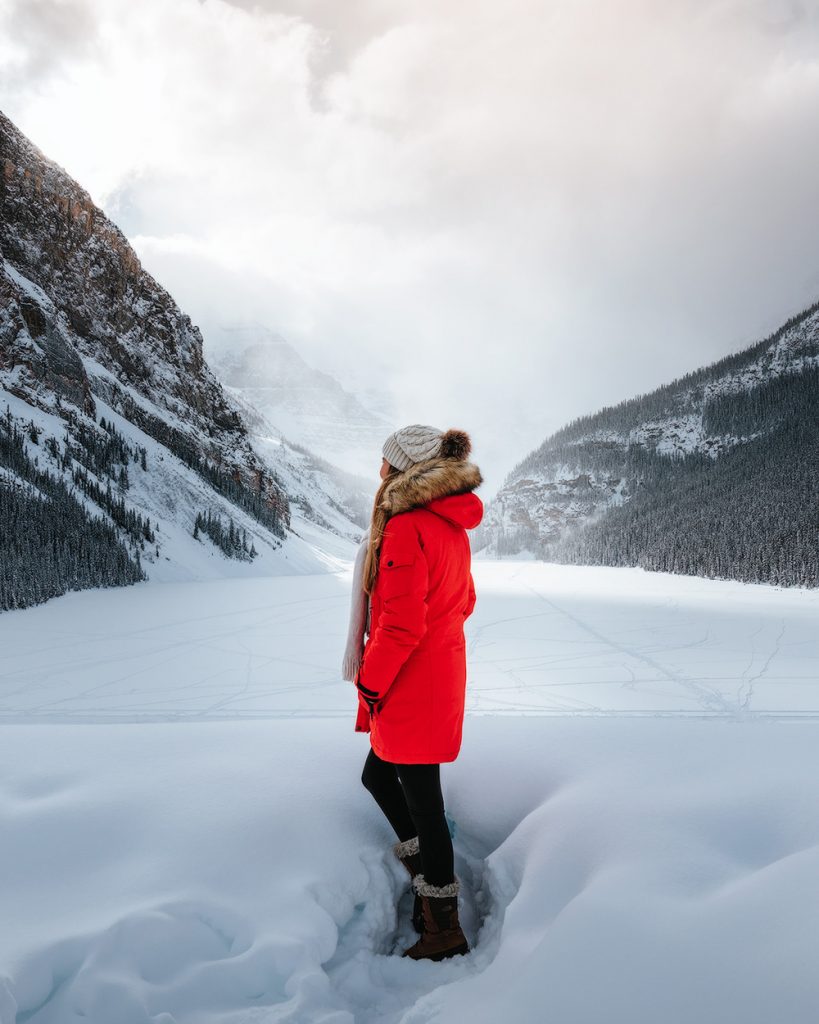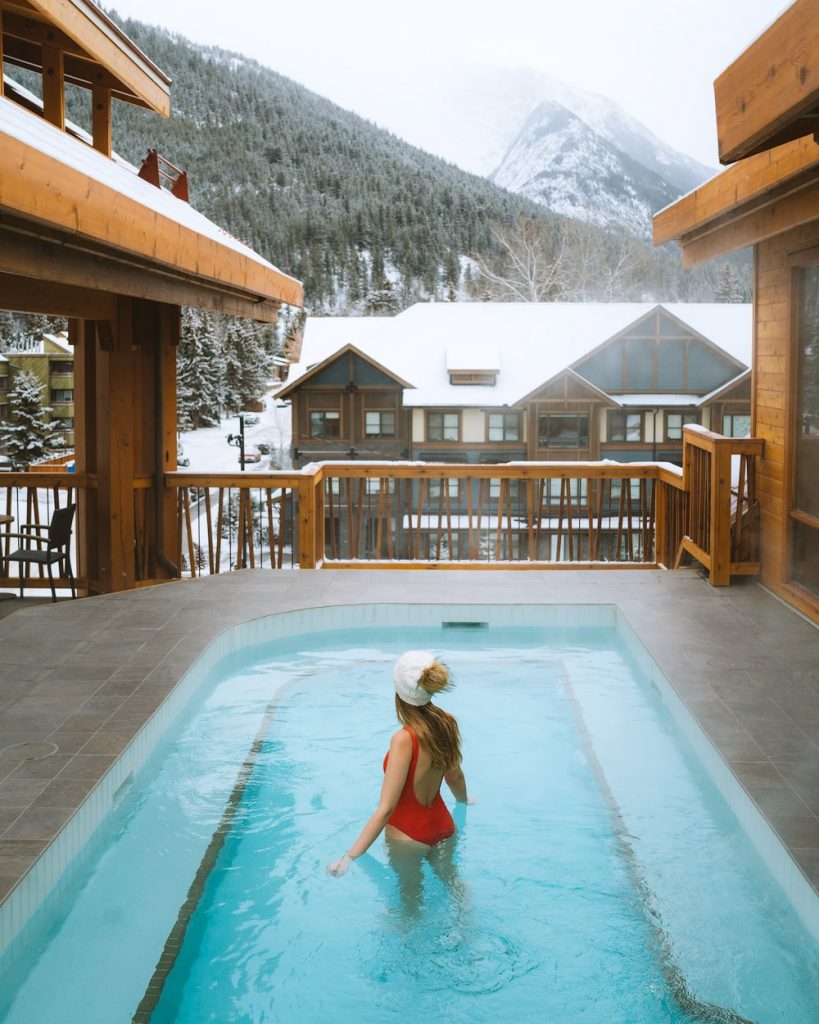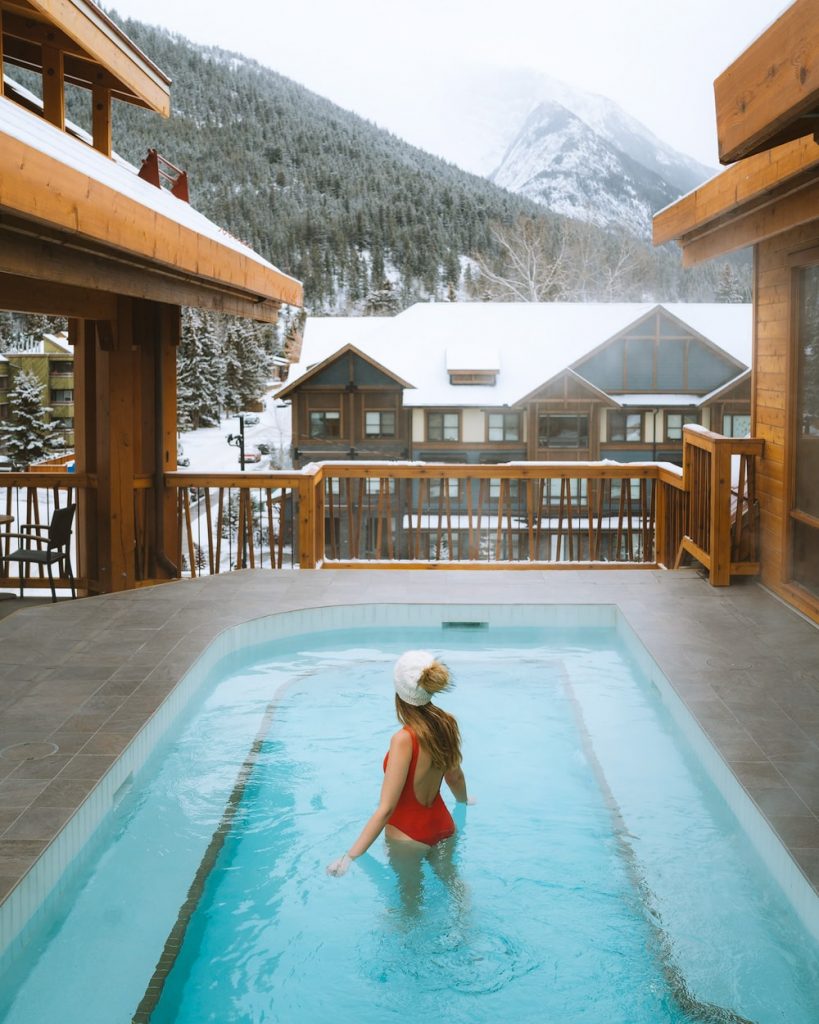 You have an endless amount of options for lodging in Banff National Park. There are luxury resorts, cozy cabins, standard hotels, Airbnbs, rocky mountain lodges, you name it. Below are a few options that I can recommend:
Fairmont Chateau Lake Louise: This is the quintessential Banff National Park location. Sitting right on the shoreline of one of the most beautiful lakes on earth, Fairmont Chateau Lake Louise is not cheap… but it's hard to beat those views! There are multiple dining options, a spa, gym, and a myriad of activities on and around the frozen Lake Louise.
Moose Hotel & Suites: My favorite hotel in the heart of downtown Banff, this is a modern mountain-inspired hotel with great design and an amazing location. The hotel has an Italian restaurant, spa, and rooftop pool with a view. Staying here will also have you just a few minute's walk from the main area of Banff that has lots of food and activity options.
Post Hotel & Spa: This may be my favorite place to stay in the whole national park. It's a rustic lodge with modern touches located just down the road from Lake Louise. It has an indoor pool, a spa, and one of the most delicious restaurants I've ever eaten at!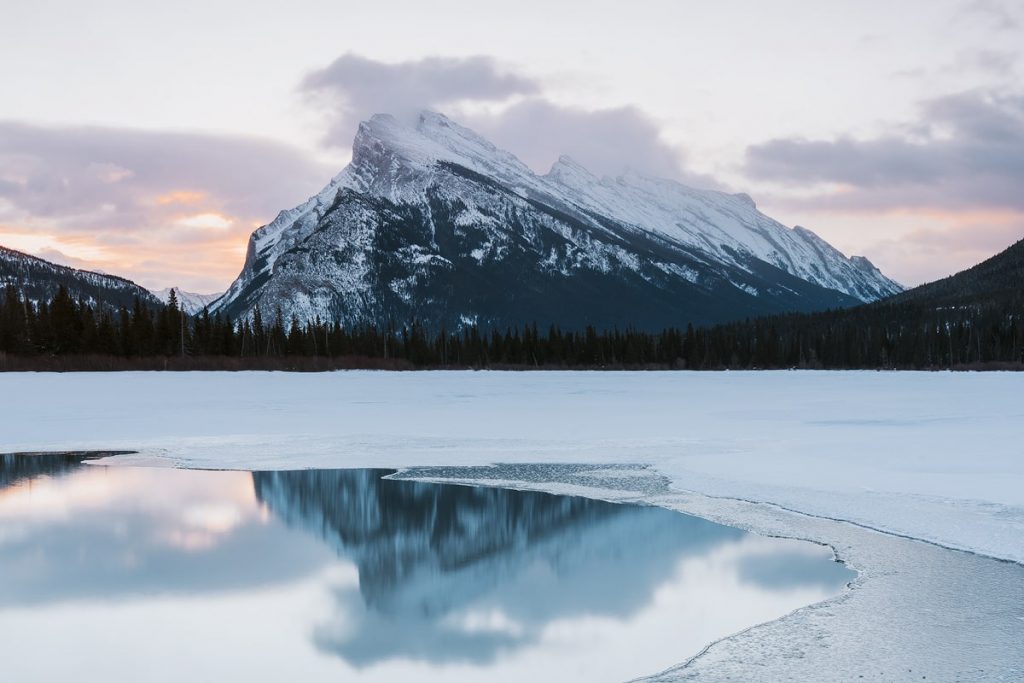 Best things to do during winter in Banff
Hiking is a year-round activity in Banff. There are so many great spots to get out and explore on foot as the snow falls and covers this area. Johnston Canyon remains open in winter and is a great family activity. It's a relatively easy 3.2 mile (5.1km) roundtrip walk to the upper falls, though you can choose to shorten it and only go to the lower falls if you like. I definitely recommend bringing some microspikes for this hike as more often than not is it icy and hard to travel without them.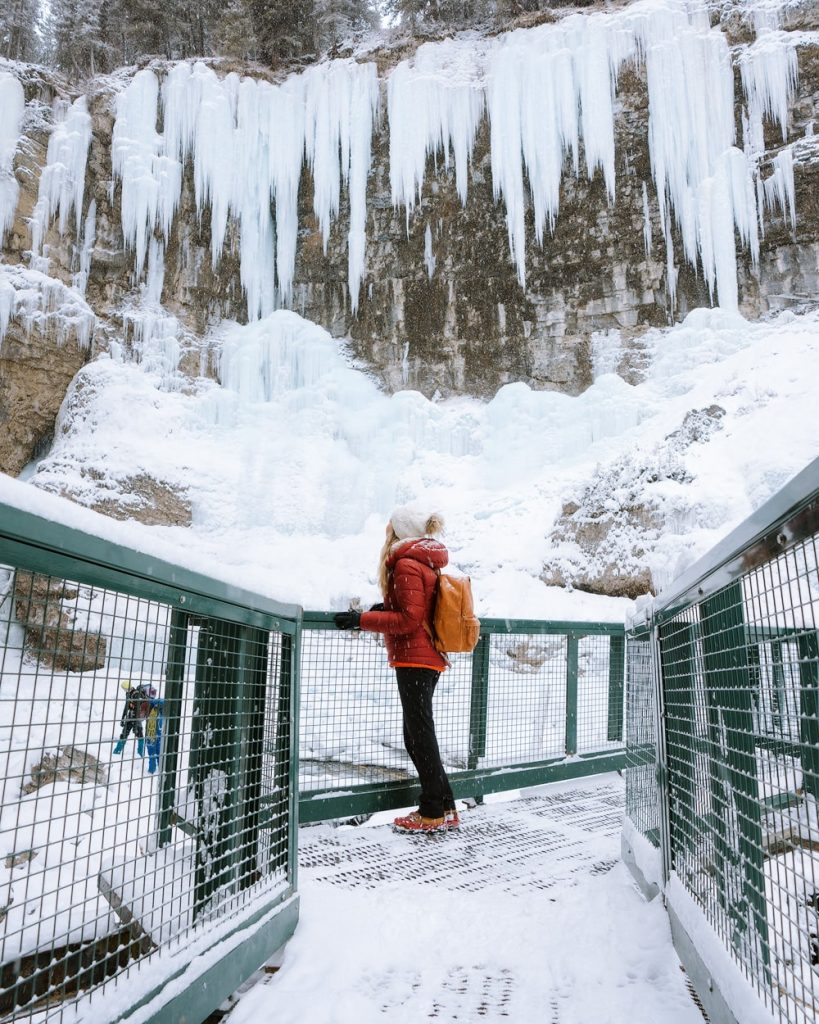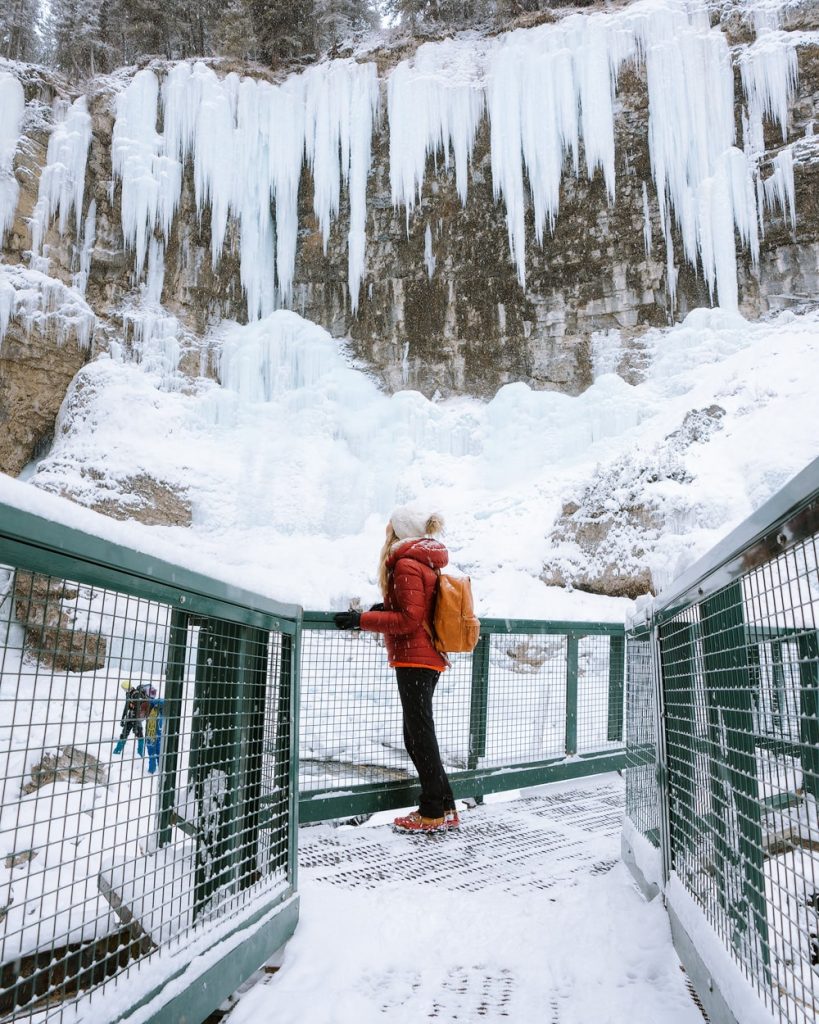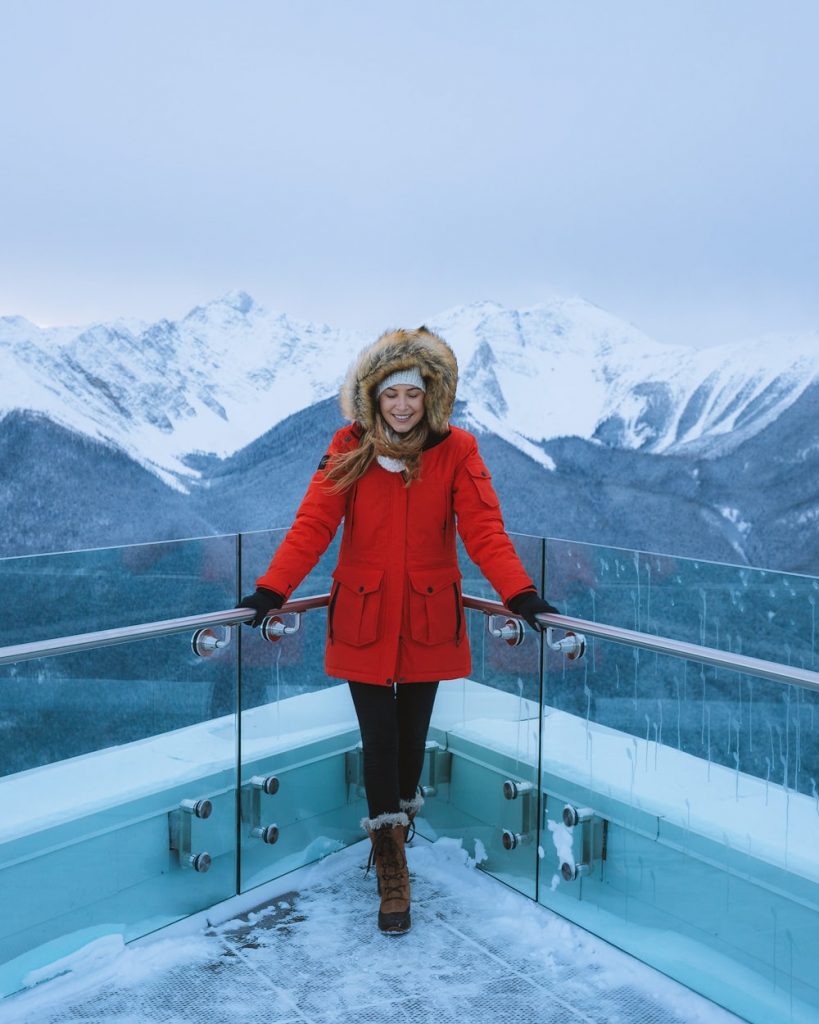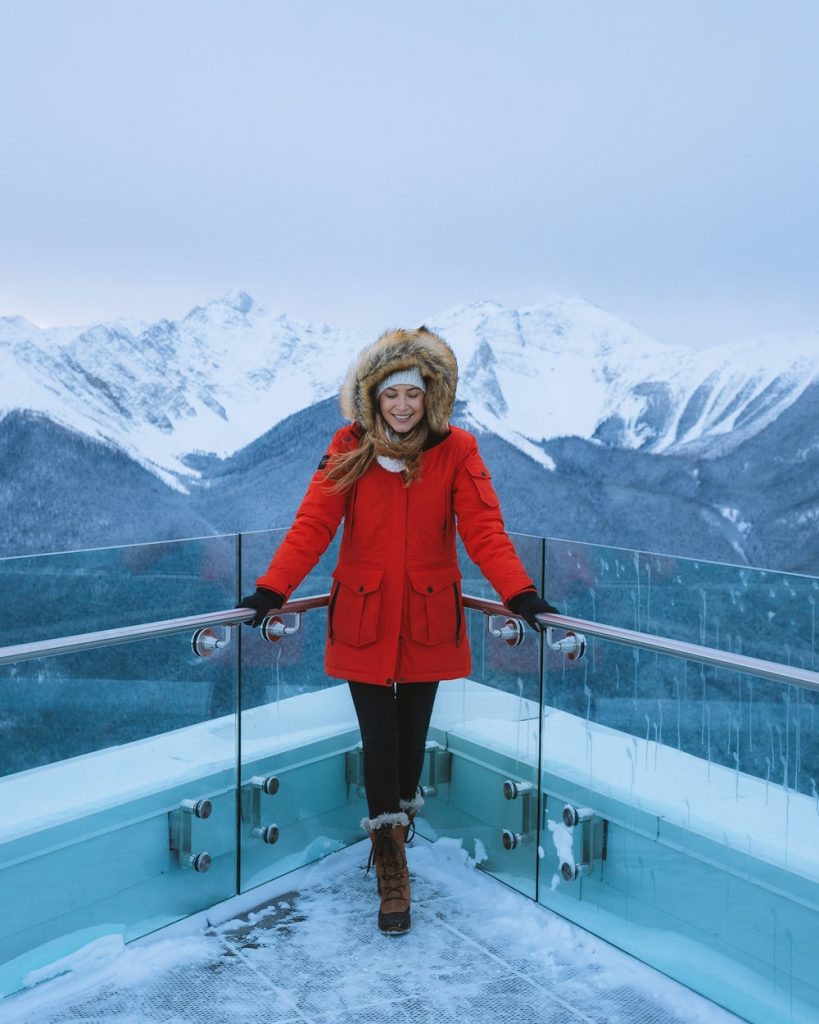 No trip to Banff is complete without a ride up the Banff Gondola to the summit of Sulphur Mountain. Here you will get panoramic views of the town of Banff and surrounding rocky mountains. If you can, try braving the cold and enjoying a sunset up here, the light is absolutely beautiful! There is a restaurant and café up top in case you get hungry.
A unique experience in Banff during this time of year is to take a dog sledding ride. This is one of my favorite winter activities, and the dogs absolutely LOVE to get out and pull you along. There are several tour operators including KingMik Dog Sled Tours and Snowy Owl Dog Sled Tours.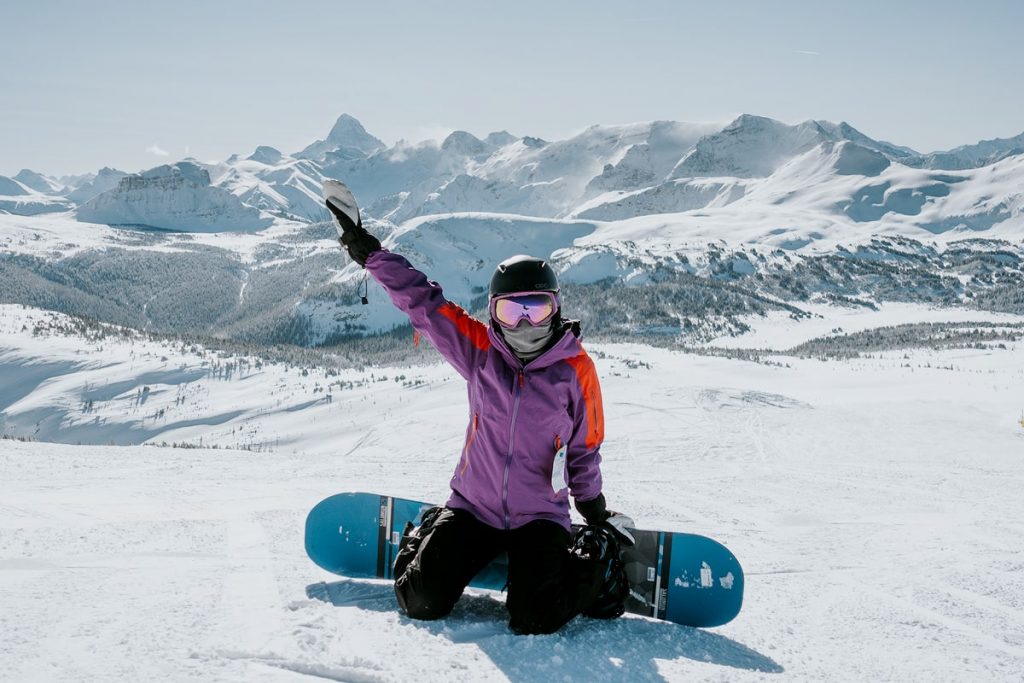 "The Big 3" in Banff refers to three different ski resorts in the area; Sunshine Village Ski Area, Lake Louise Ski Resort, and Mount Norquay Ski Resort.
These have some of the best ski terrain in the world and I highly recommend you hitting the slopes and getting in some turns. Personally, Sunshine Village was my favorite of the three if you can only do one!
Maybe my absolute favorite thing to do in the park is to take a helicopter tour. I seriously cannot put into words the beauty you will experience while flying through this part of the world, it's insane! Though not cheap, this is one of those "bucket list" items and I highly recommend it if you have the cash to spoil yourself (or your loved ones). A couple of companies that run these tours include Rockies Heli and Alpine Helicopters.