Grand Teton National Park is one of my favorite places on earth. It's home to insanely beautiful mountain peaks (including the Grand Teton itself sitting at 14,000 feet), abundant wildlife, world-class hiking terrain, and picturesque landscapes everywhere you turn.
I have visited Grand Teton National Park at least 6 times since moving to the US in 2015, including during all the different seasons. During our 2017 trip to all the national parks, my husband and I ranked Grand Teton #1 in the country based on a variety of criteria (scenery, trails, facilities, photogenic, crowds/transport).
Want to experience it for yourself? Keep reading for an in-depth guide on Grand Teton National Park and find out why it should be at the top of your bucket list!
Quick Facts about Grand Teton National Park
Location: Jackson Hole, Wyoming
Native Lands: Shoshone, Bannock, Blackfoot, Crow, Flathead, Gros Ventre, Nez Perce
Size: 310,000 acres / 1254 sq km
Annual Visitors: 3.4 million in 2019
Established: 1929 as a National Park
Visitor Centers: Craig Thomas Discovery & Visitor Center, Jenny Lake Visitor Center, Colter Bay Visitor Center (all visitor centers closed during winter)
Entrance Fee: $35 per vehicle; $70 annual pass (or $80 for America the Beautiful Pass)
Official Park Map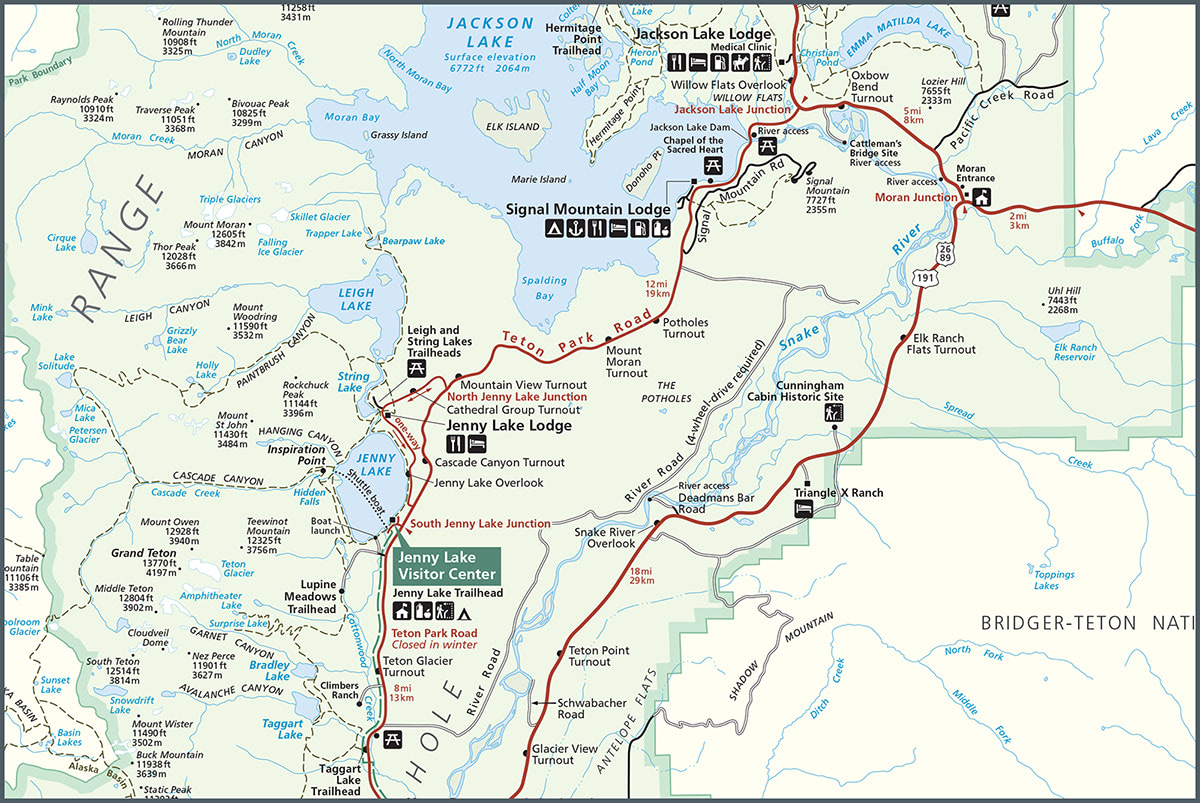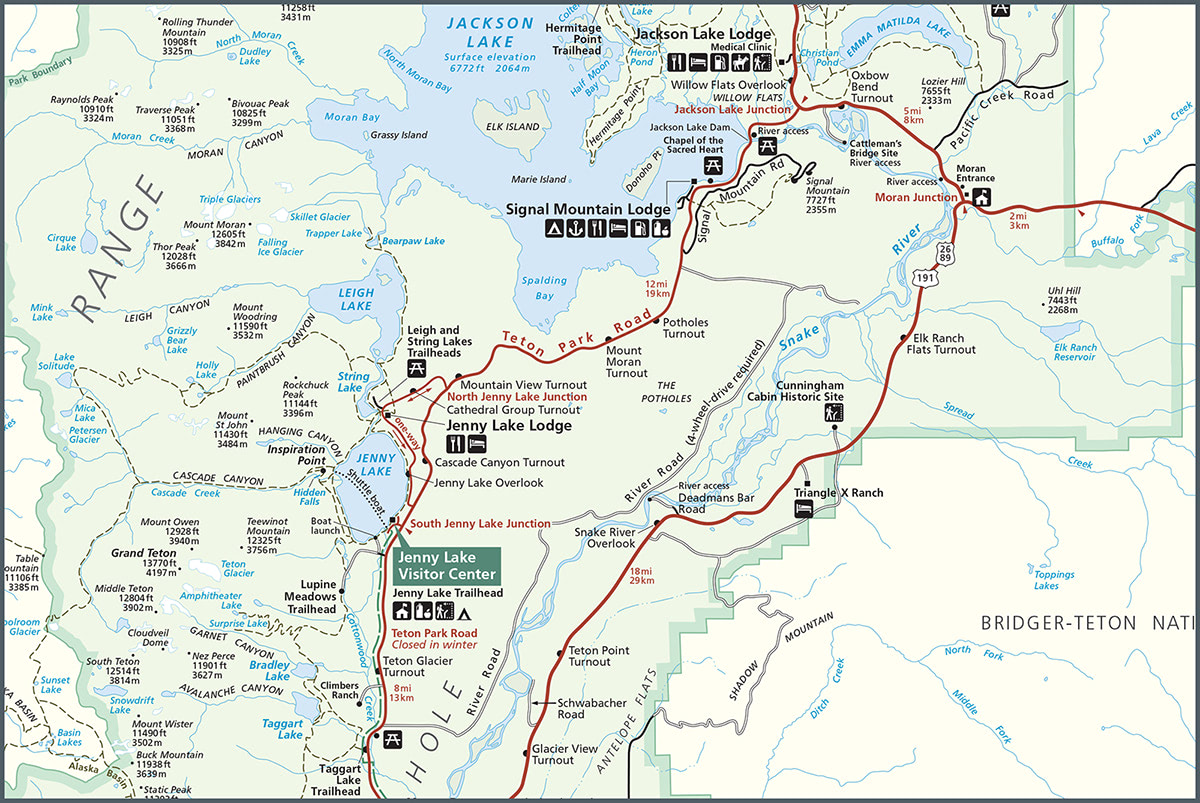 The Ultimate Guide to Exploring Grand Teton National Park in Wyoming
Grand Teton National Park is located just minutes outside of Jackson at the southern end, and stretches 45-miles north to the John D. Rockefeller, Jr. Memorial Parkway, connecting it to Yellowstone National Park. There is nothing quite like Grand Teton, with its majestic mountain vistas, abundant wildlife, picturesque hikes and seemingly endless sights to see.
The park is best explored in 5 or more days, though the highlights can be discovered within 1-2 days. Each season brings a new feel to Grand Teton. Winter results in gorgeous snow covered peaks and temperatures as low as -60 degrees Fahrenheit, fall is the perfect time to witness the foliage changing colors and the wildlife preparing for winter, spring brings new life and lush meadows, and summer is the best time for hiking and exploring in the backcountry.
RELATED:
America's National Parks Ranked Best to Worst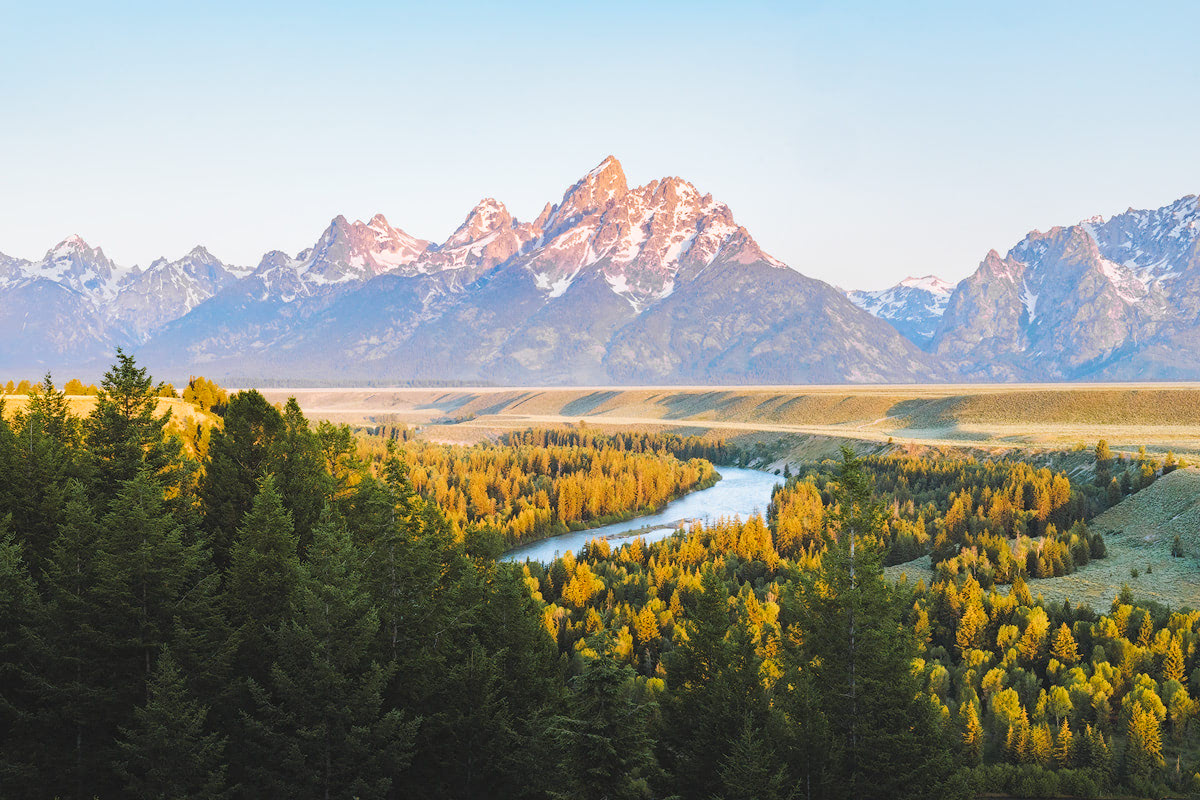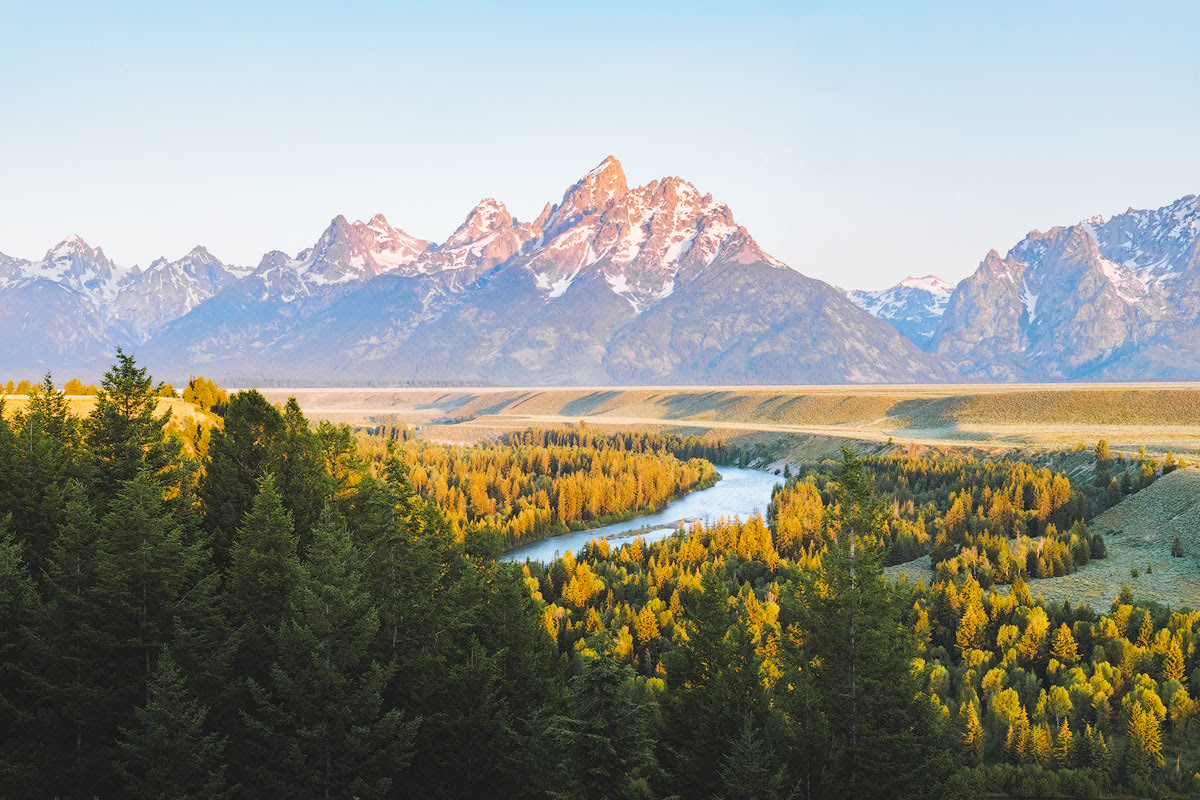 Best View in Grand Teton National Park
Not surprisingly, the Grand Teton (13,770 feet) is the most famous view in the park. This iconic peak is situated in the Teton Region and cannot be missed when driving though the park.
In my opinion, the Teton Range can be best observed from viewpoints such as Snake River Overlook, Schwabacher Landing, and Glacier View Turnout.
RELATED: 15 Least Crowded National Parks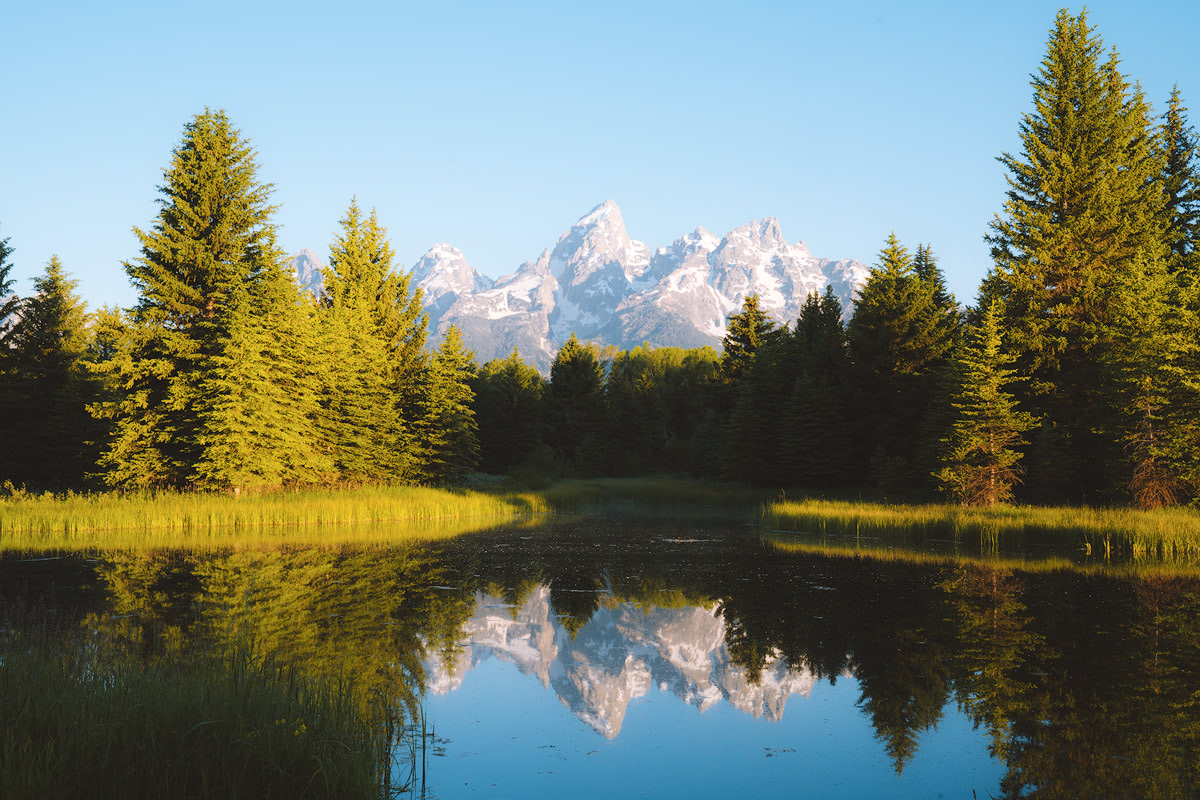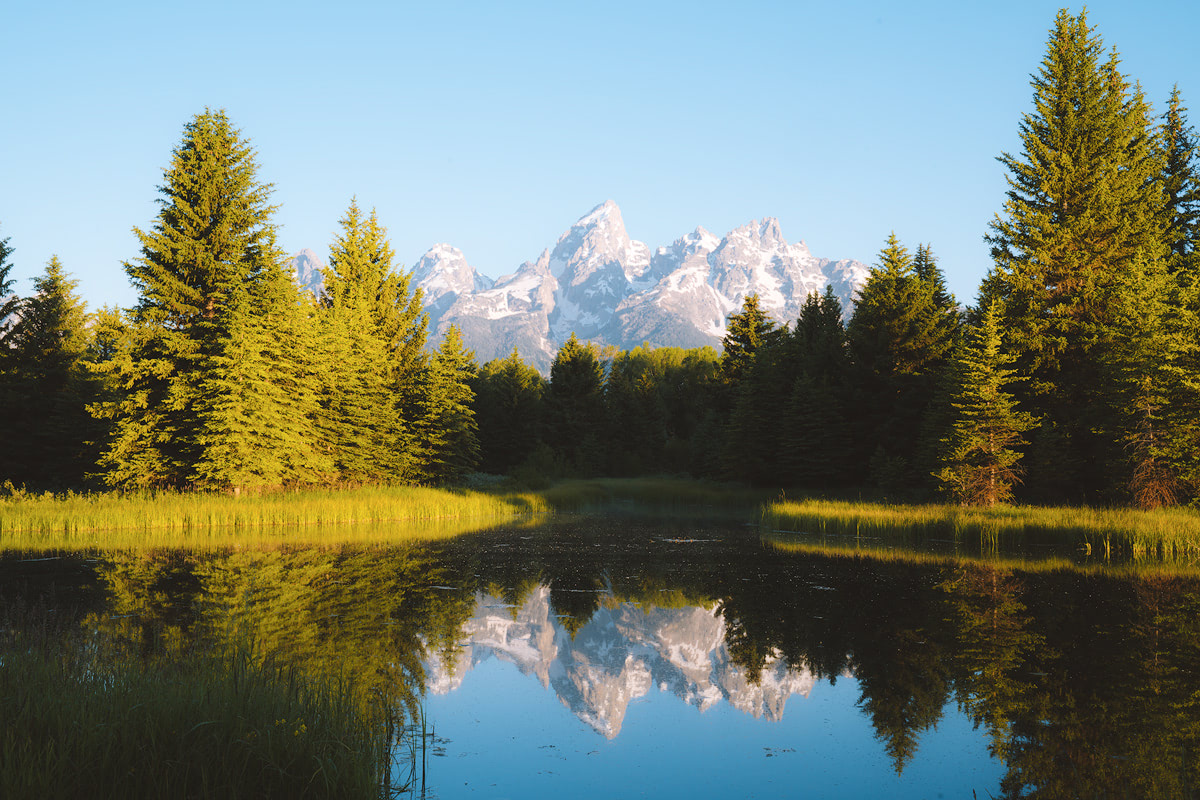 Must-Do "Easy" Grand Teton Activities
Drive the main park road
Many sights of Grand Teton can be experienced by driving the scenic road through the park. There are numerous pull-offs and lookouts to stop at for views of the Teton Mountain Range, wildlife and foliage. Jenny Lake is a popular spot for a walk or boat ride, all of which can be inquired about at the Jenny Lake Visitor Center.
Explore Mormon Row
Another "easy" adventure in the park is exploring the famous Mormon Row area. Found down Antelope Flats Road, the Moulton Barns are two of the remaining historic barns on Mormon Row. The barns are situated perfectly in front of the Teton Mountain Range, making for an ideal photo opportunity.
RELATED: Leave No Trace: The Seven Principles
FYI national park lovers – I put together a checklist of all the parks, so you can mark each off as you visit them! It's free to download via my travel resource library! Click the image below.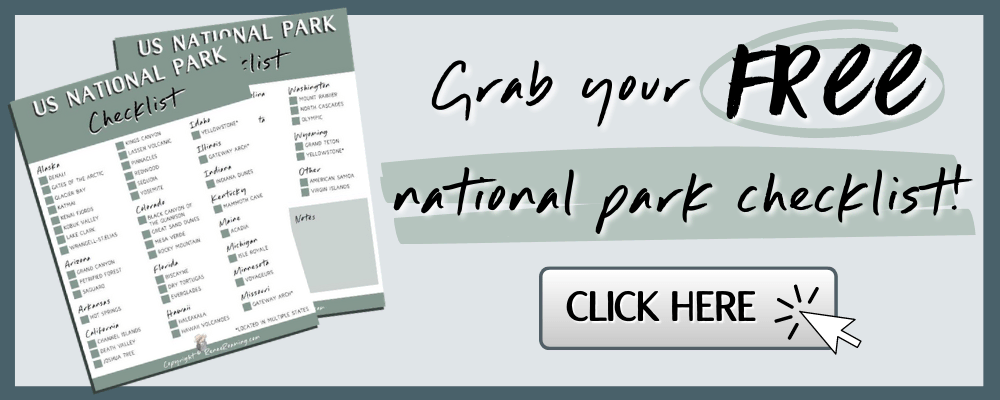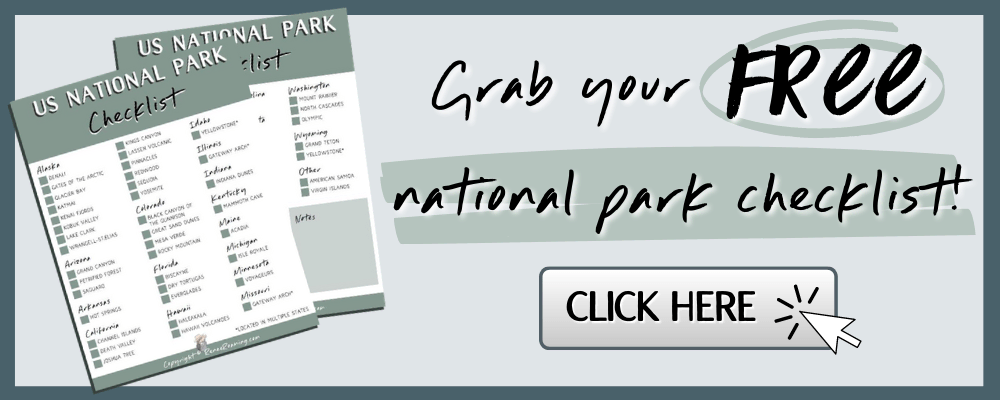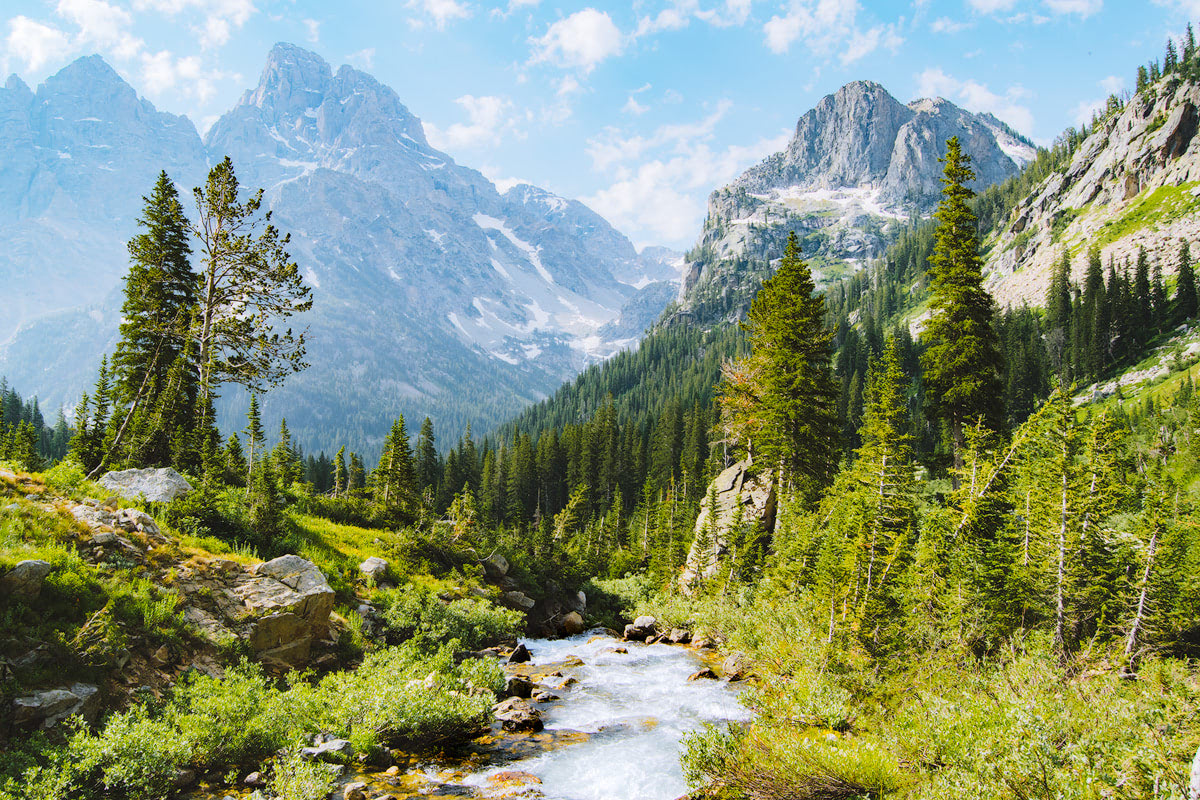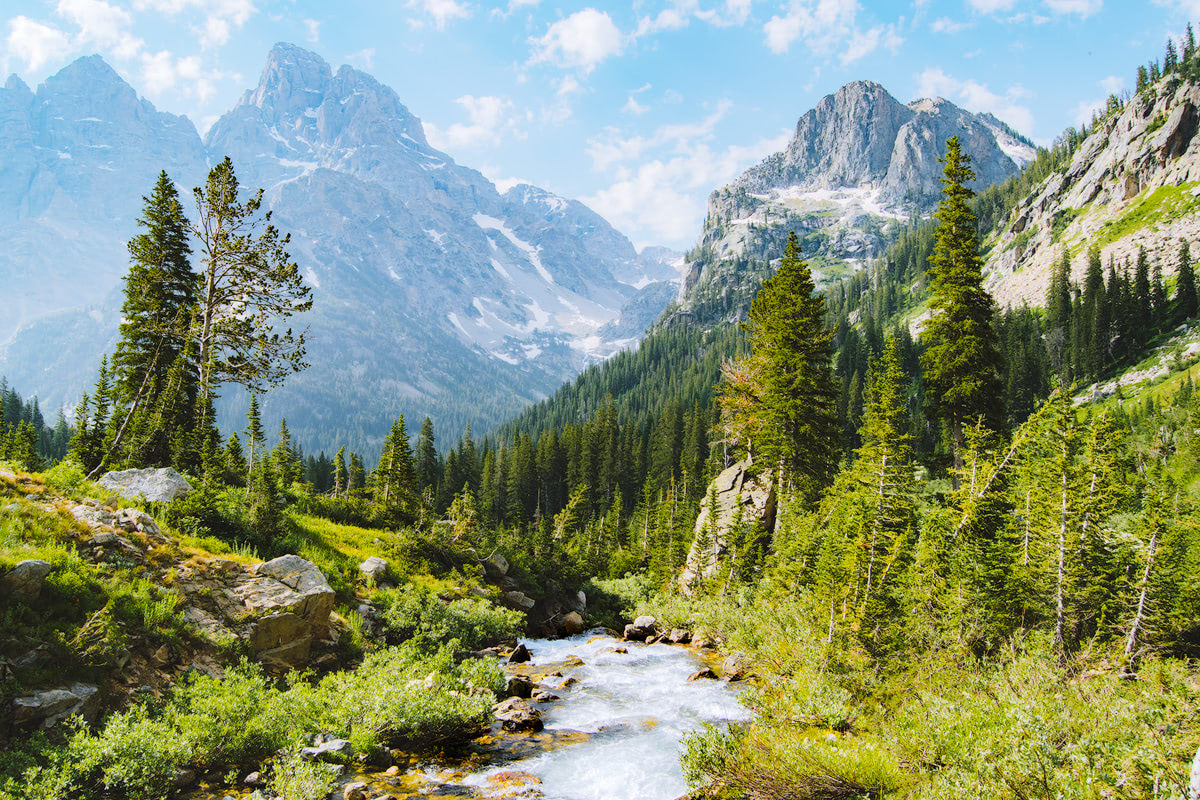 For the Adventurous Grand Teton Explorer
Grand Teton National Park has more than 200 miles of trails, with many options for getting into the backcountry. Cascade Canyon to Lake Solitude is a very beautiful full day-hike worth exploring. Rated strenuous, the trail covers 15.3 miles and has an elevation gain of 2350 feet. Lake Solitude is the perfect spot for a refreshing dip before hiking back to Jenny Lake.
Tip – the Cascade Canyon Trail can also be added to the Paintbrush Canyon Trail, creating an epic 18.1 mile loop hike. This can be broken up by camping at one of the designated park backcountry sites (permits required).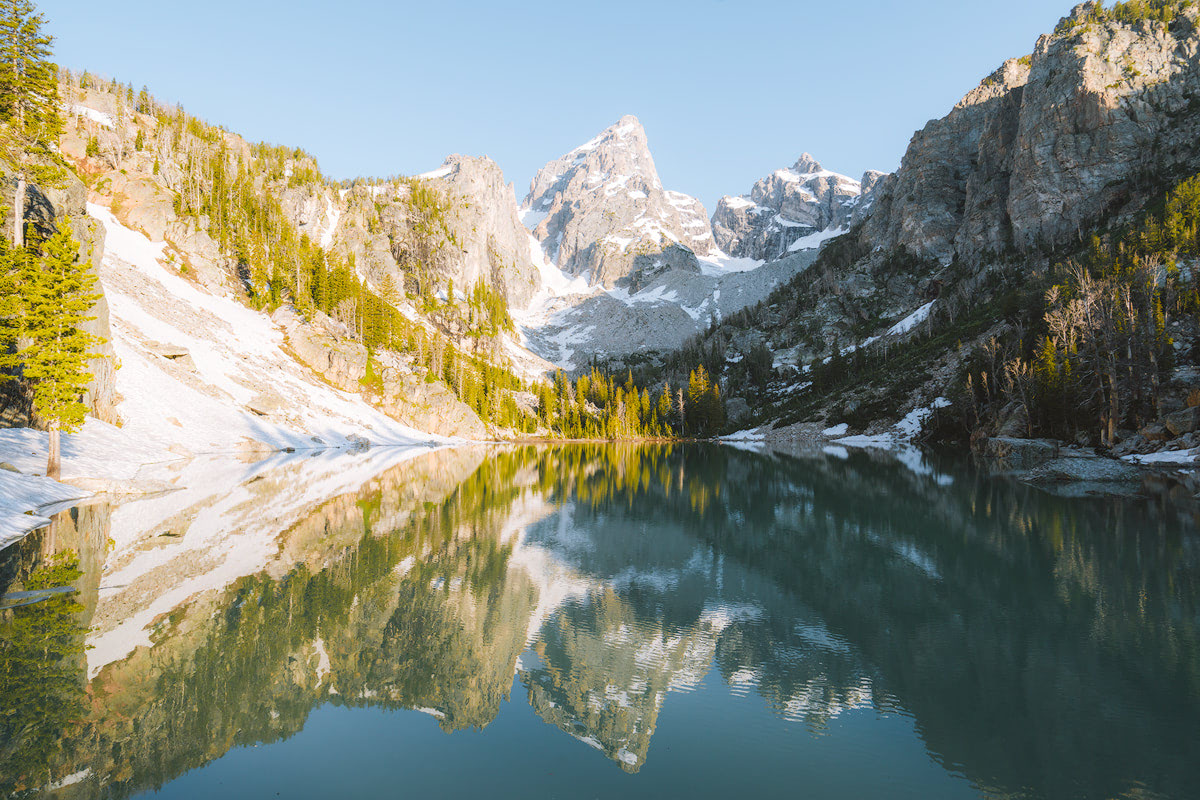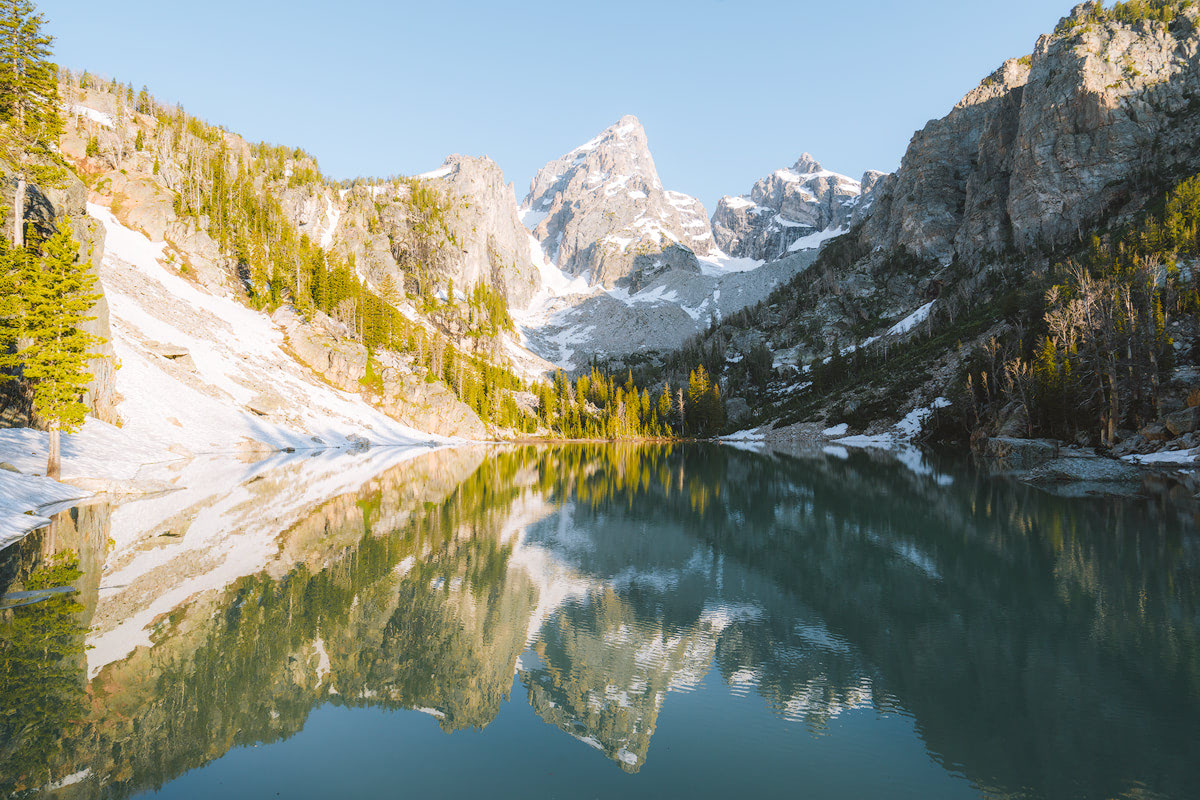 Another adventurous hike in Grand Teton National Park is Delta Lake (pictured above). It's technically an unmaintained trail, though rangers do not discourage visitors hiking it. Be sure to research the trail before undertaking this 9-mile hike and be prepared to potentially bush-whack in sections.
RELATED: A Beginners Guide to Hiking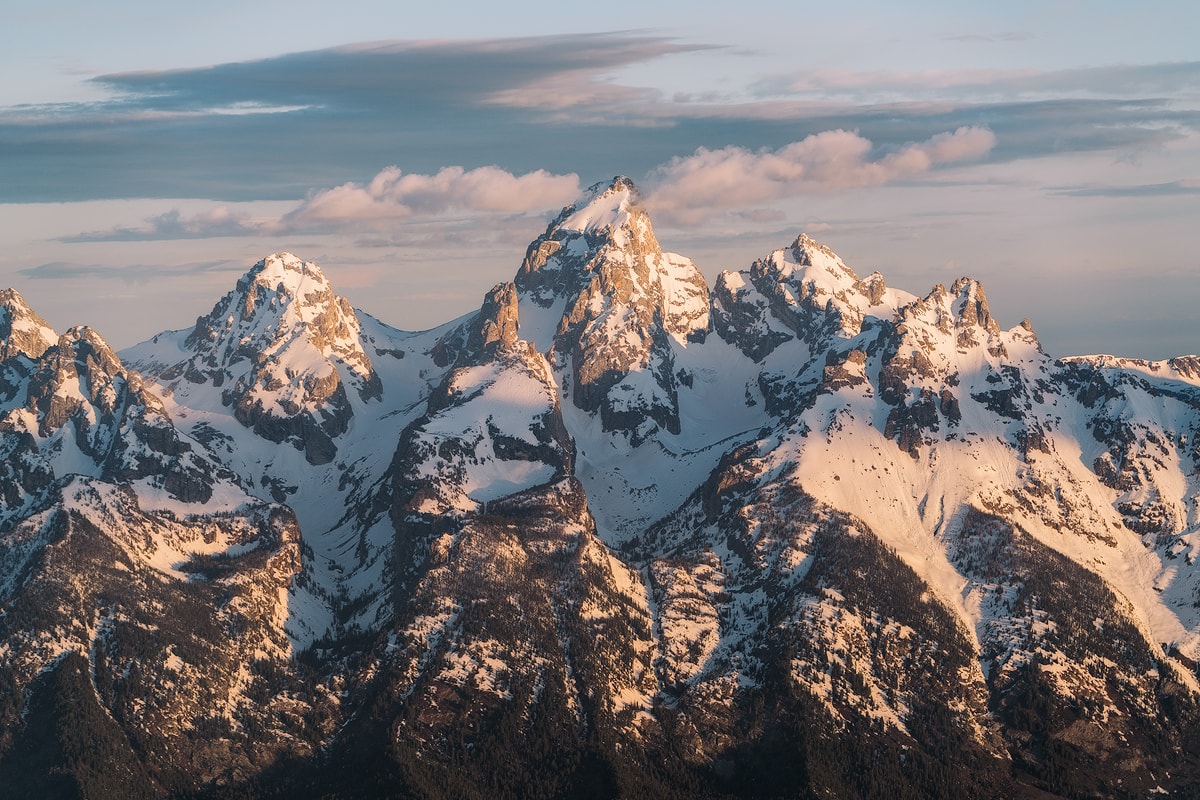 Top Photo Spots in Grand Teton National Park
Sunrise is undoubtedly the best time of day to take photos in Grand Teton National Park, though late afternoon and sunset can provide some interesting light.
Picturesque spots to consider are Schwabacher Landing, Snake River Overlook, Moulton Barns, and the Blacktail Ponds area. Another spot that has become popular over the years is Togwotee Pass. As you drive over the pass you will get some amazing views of the Teton Range and people like to take car/van photo here. Please be safe when photographing roads!
Another option is to take a scenic plane tour over the park and snap some aerial images (pictured above). We did this back in 2018 with Fly Jackson Hole and it was an incredible experience!
READ NEXT: Best National Parks to Visit in Fall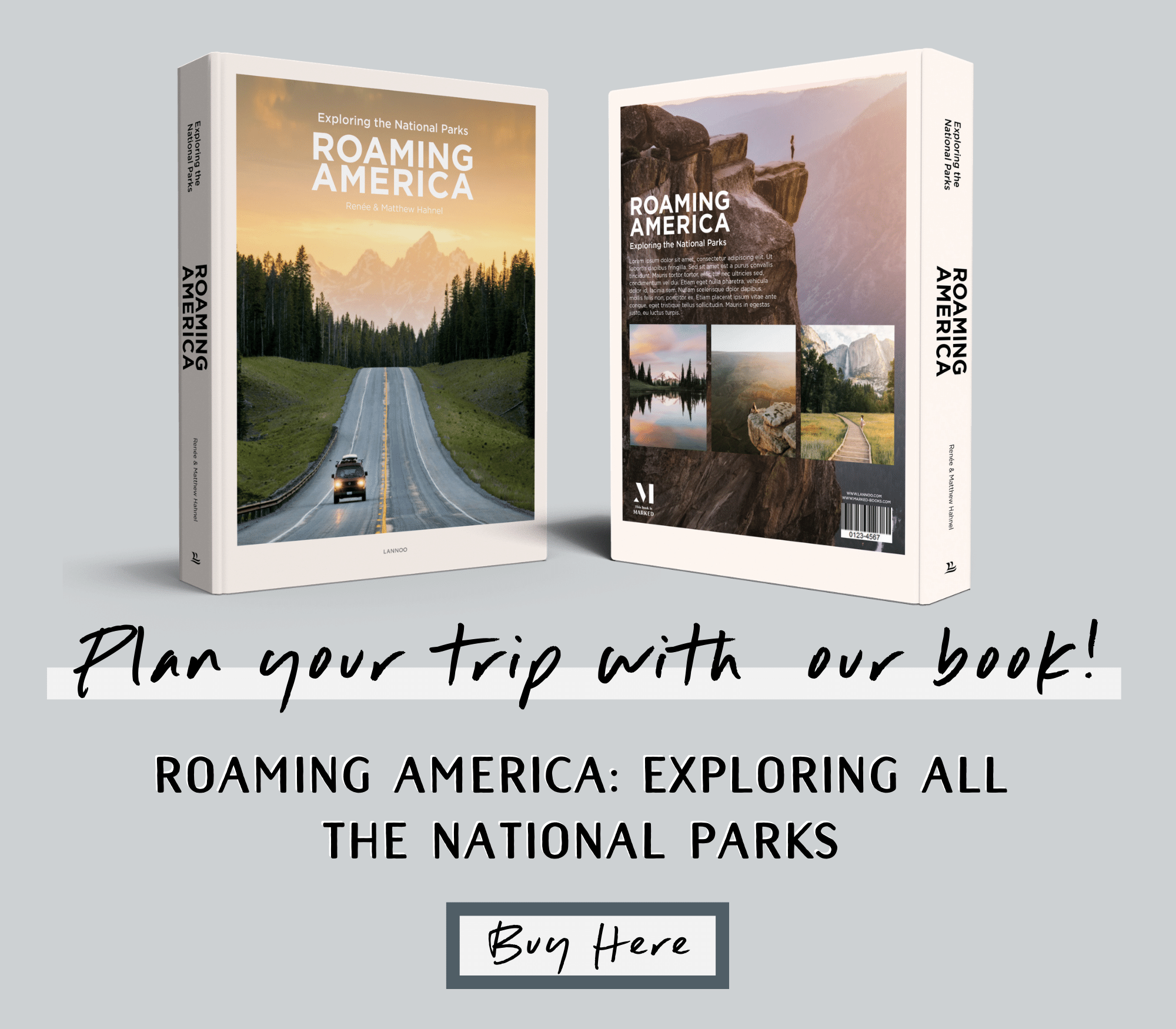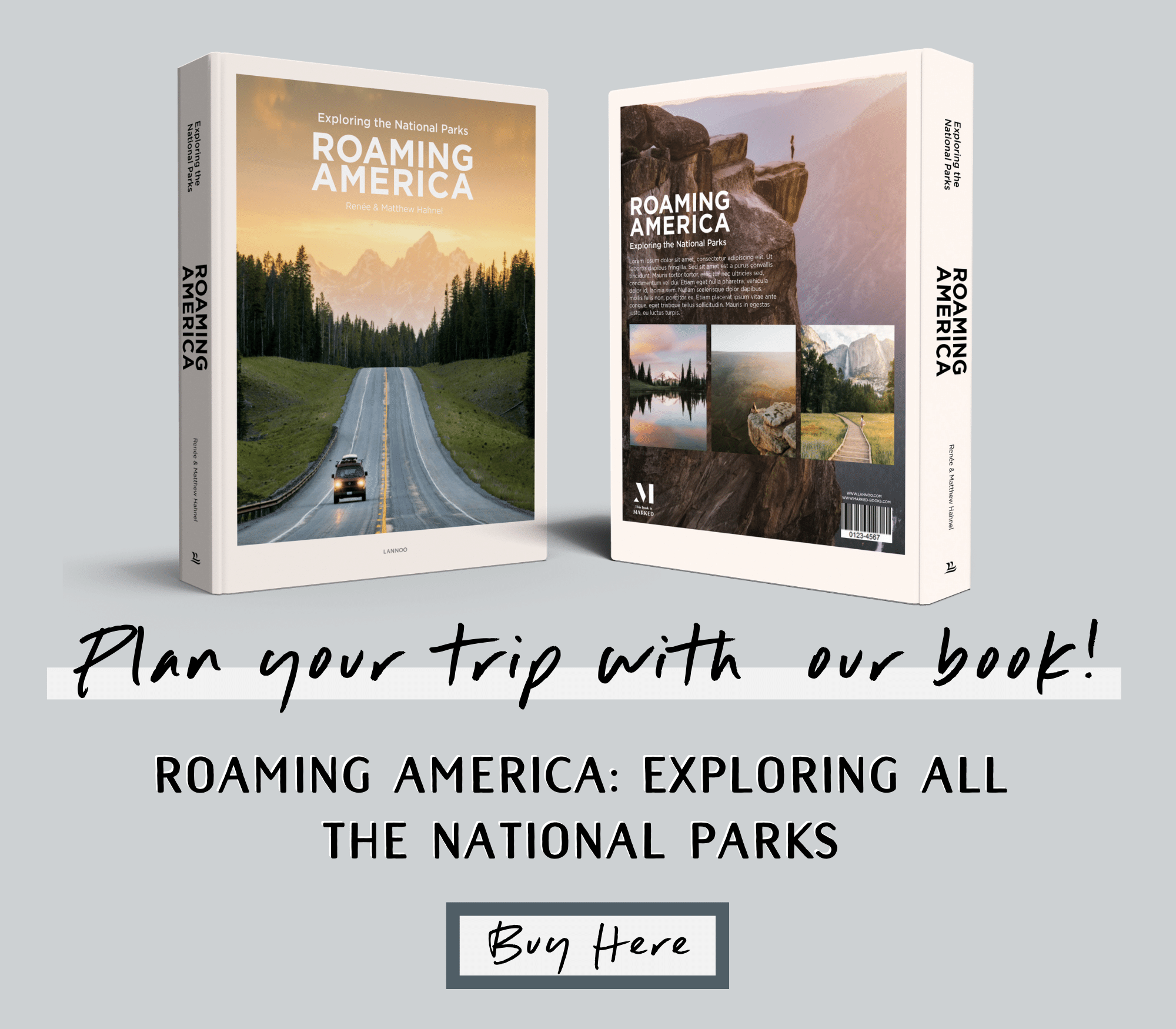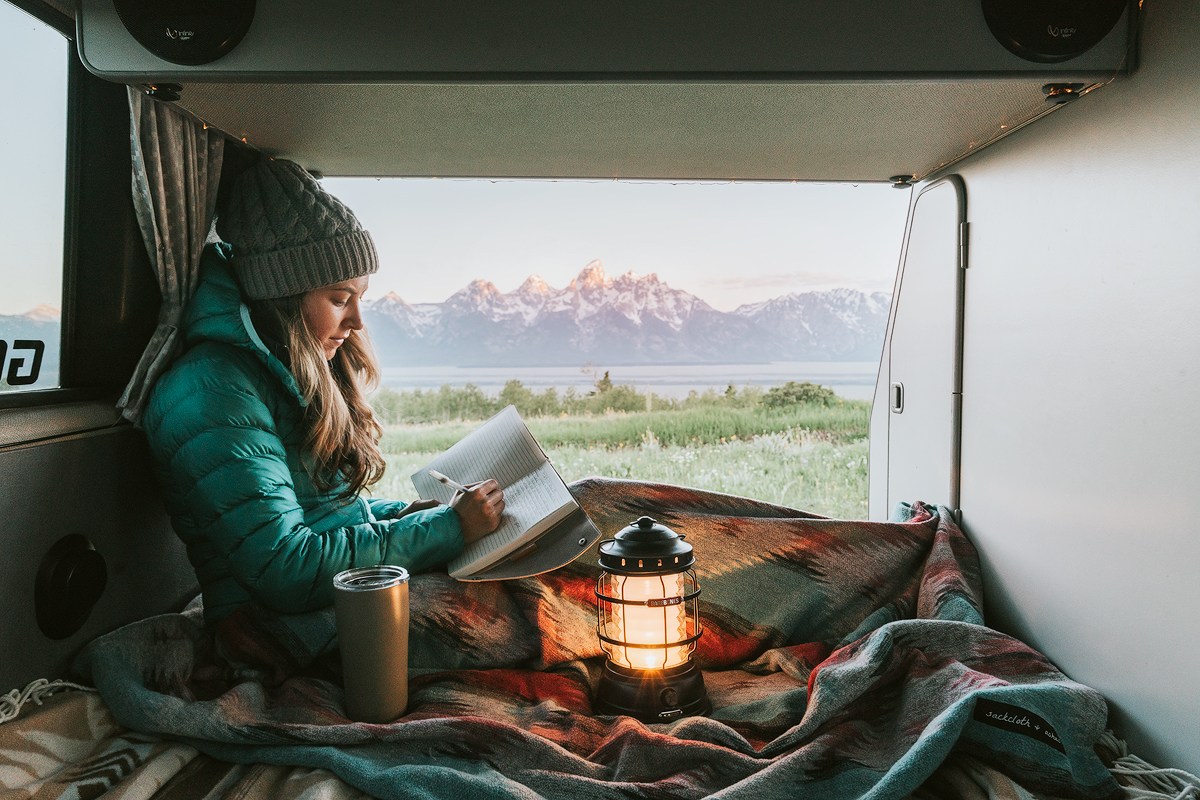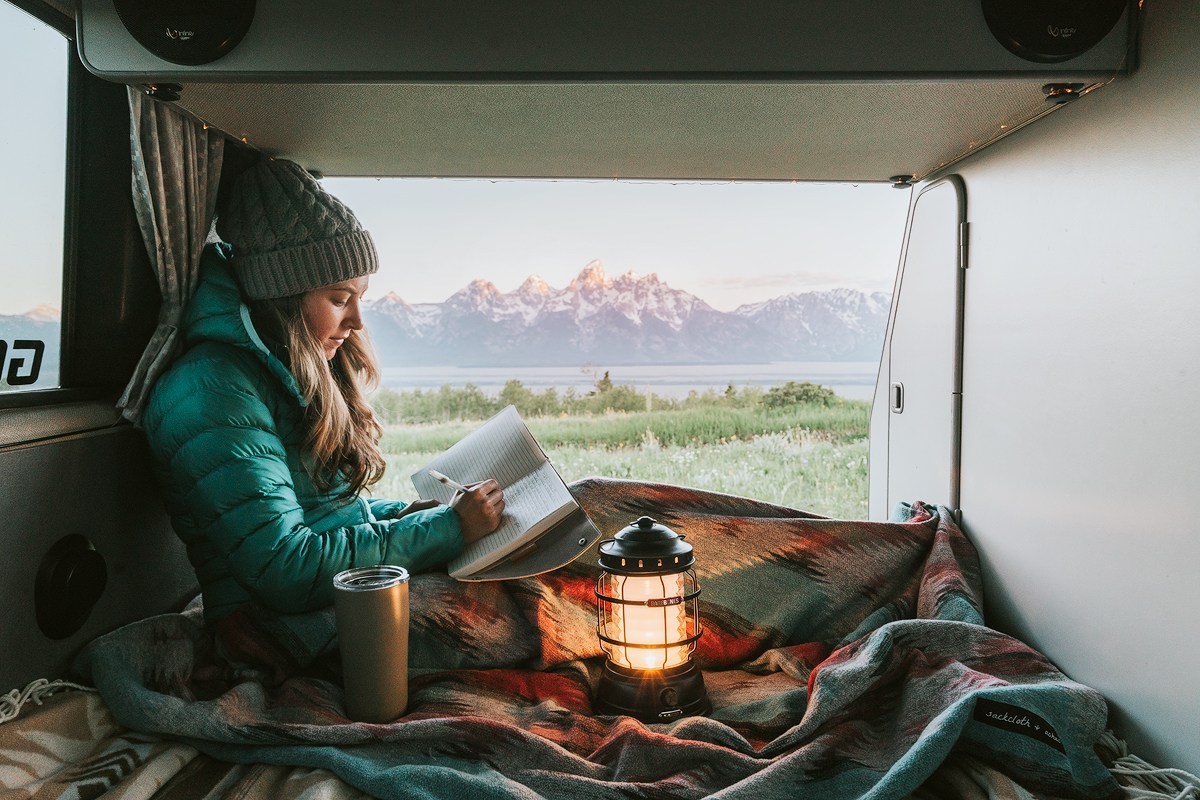 Where to Stay near Grand Teton
Hotels
Camping
Outside the Park
RELATED: Top Tips for Sleeping in Your Car on Road Trips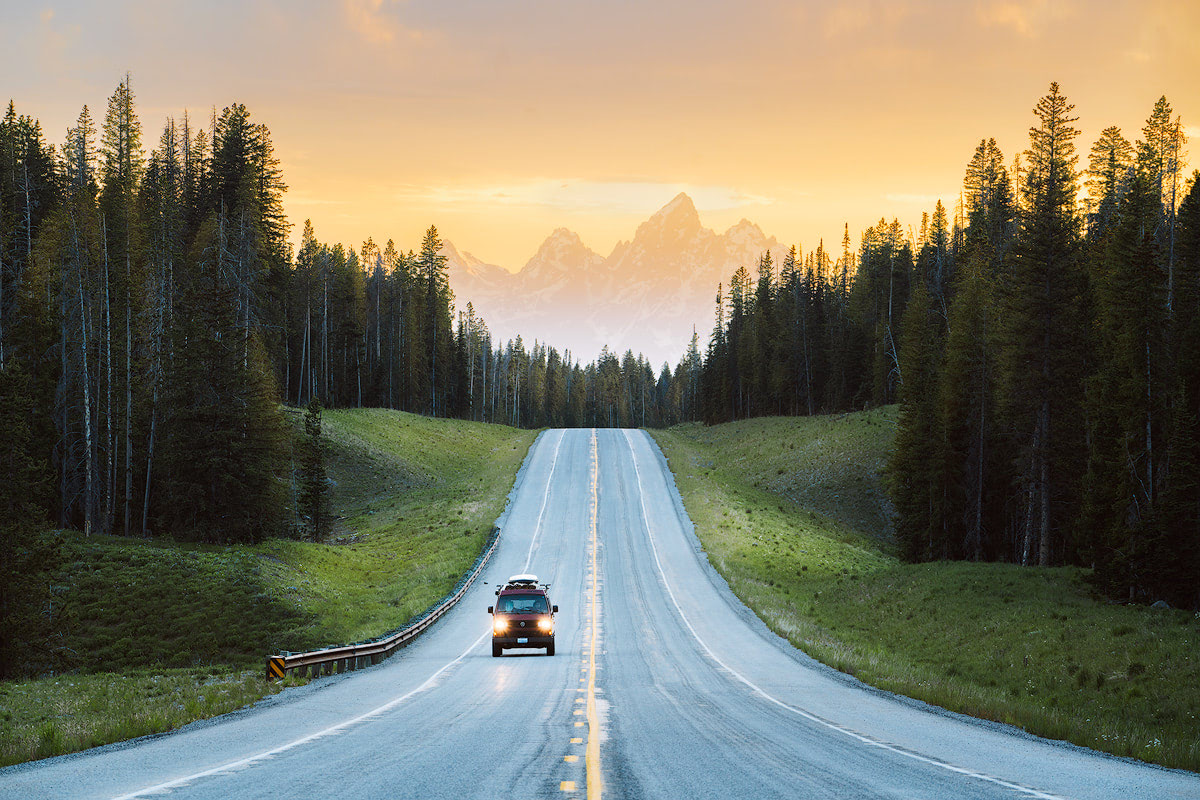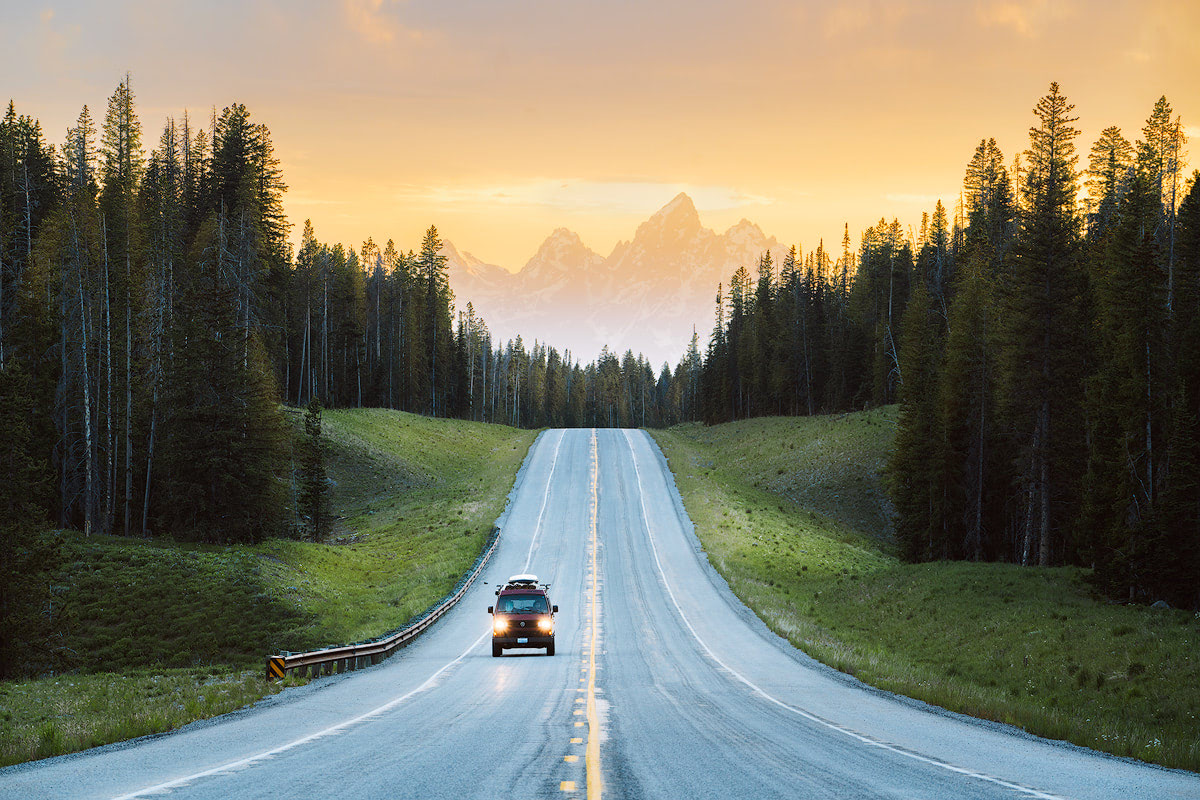 Other Places to Explore near Grand Teton
Grand Teton National Park is located in the northwest corner of Wyoming and is close to many other great outdoor hubs. Some of these include:
RELATED: The 15 Most Underrated National Parks in America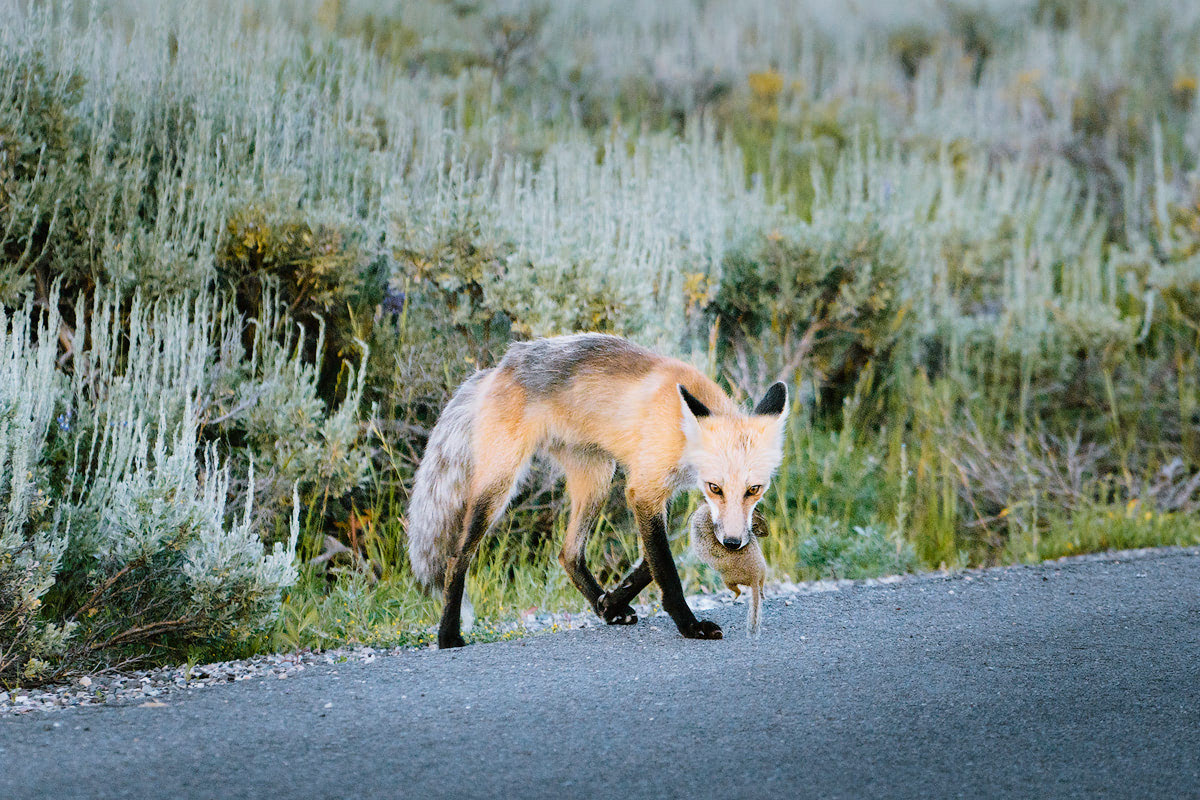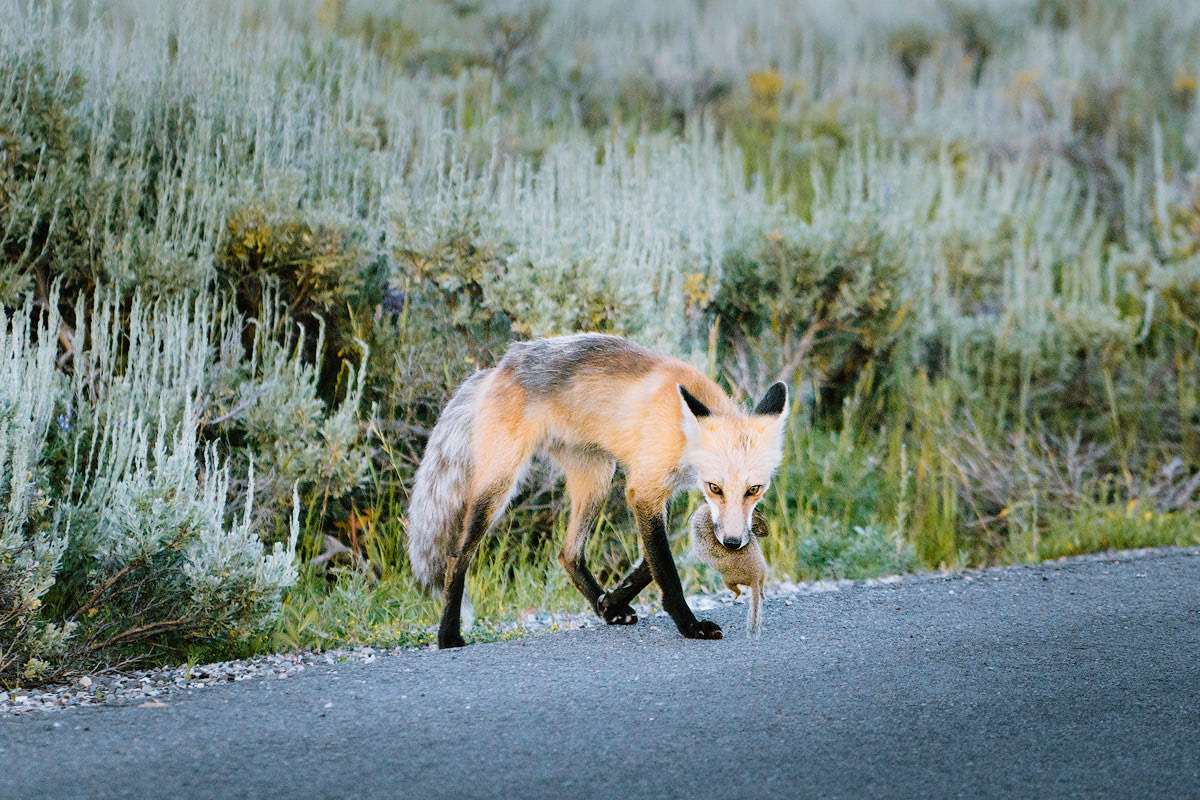 Grand Teton National Park Fun Facts
Grand Teton National Park was established in 1929 and the Jackson Hole National Monument was created in 1943. The two units were combined in 1950 to become present day Grand Teton National Park.
The Teton Mountain Range was originally called "Teewinot" by the native Shoshone people, meaning "many pinnacles". The park received its present name from French trappers in the early 19th century, who decided on "les trois tetons" (meaning "the three teats").
The highest peak in the Teton Mountain Range is Grand Teton, at 13,770 feet above sea level. Many other peaks in the park are over 12,000 feet in height.
There are 12 small glaciers in the park's peaks, with the more well-known ones being Schoolroom Glacier, Triple Glacier, Falling Ice Glacier, and Skillet Glacier.
Grand Teton National Park is the only national park in the United States that has a commercial airport. It was built in the 1930s and was later added to Grand Teton when Jackson Hole was absorbed by the NPS.
Mammals found within Grand Teton include grizzly bears, black bears, gray wolves, coyotes, cougars, river otters, martens, elk, bison, pronghorn, and moose.
More National Park Posts
America's National Parks Ranked Best to Worst
How to Plan the Perfect National Parks Visit
Route to Travel to Every US National Park
15 Least Crowded National Parks in the US
The 15 Most Underrated National Parks in America
Comprehensive Mount Rainier National Park Guide
PIN to read later