FREE TRAVEL & OUTDOOR RESOURCES
We put together a library of free travel and outdoor resources to help with trip planning, packing, national park adventures, photography, and more!
---
Get access to the resources
In the travel library you will find a range of free downloadable resources, including:
How to Take Beautiful Travel Photos guidebook
US National Park printable checklist
Hiking and backpacking checklists
Destination checklists detailing the best things to see, places to eat, photo spots, and more
Printable packing lists for multiple destinations
… and more coming soon!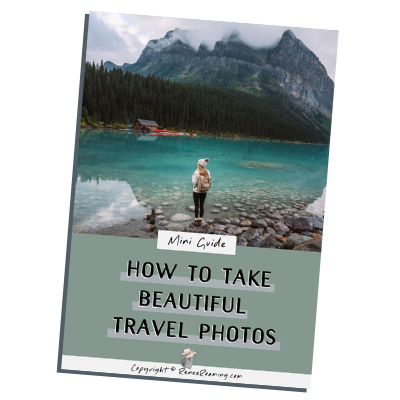 ---
NEW HERE? COME AND JOIN THE COMMUNITY!
Join thousands of adventure lovers receiving:
Exclusive access to the travel library
Monthly email newsletters filled with travel inspiration
Discount codes and subscriber-only travel offers
Be the first to know about special announcements, giveaways, group trips, events, and more!
It's free to sign-up, we will never send you spam, and you can unsubscribe at any time. Sign up below!
---
BACKPACKING & HIKING CHECKLISTS
Ready to download + print!
Starting out hiking or backpacking can be a little intimidating! These free checklists cover everything you need to wear and pack for day hiking and backpacking trips. I suggest printing and laminating them, then each trip you can use a dry erase marker and pack with ease!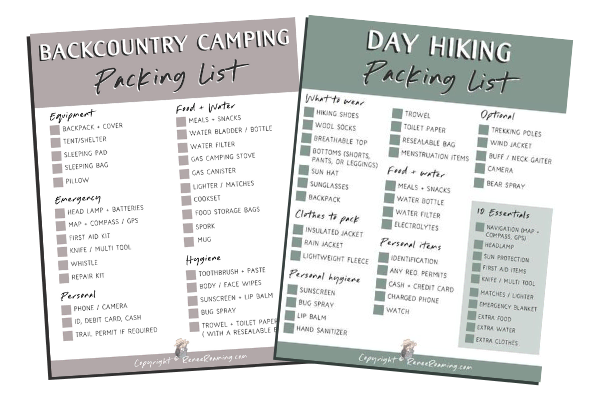 ---
PACKING AND DESTINATION BUCKET LISTS
Ready to download + print!
Our destination checklists are designed to help you plan your trips with ease and never miss the best sights. We have made sure to include our top tips on all the must-see places, recommended restaurants and cafes, where to stay, photo worthy spots, and more! Once you have everything planned and ready to go, our printable packing lists make getting ready for trips a breeze (and prevent you leaving things behind!)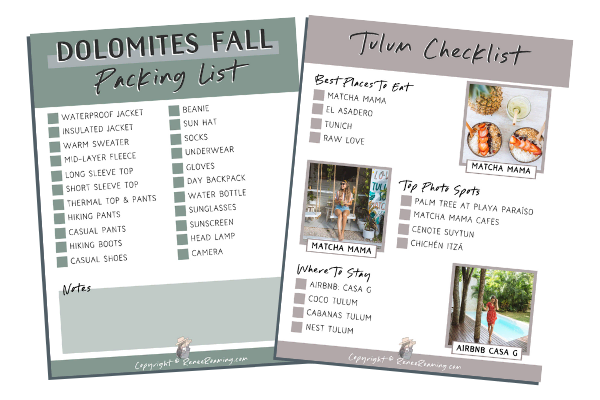 Disclaimer: We, Renee Roaming and her team, kindly ask for you to please not share the password or any of the items found in our Resource Library. These resources are for the Renee Roaming community/subscribers only. Please be respectful and do NOT recreate, resell, or use these resources for profit in any way. Our Resource Library is a free resource for our viewers to access and occasionally we use affiliate links in order to keep that way (at no extra cost to you). You can learn more about our policies here.