About
Welcome! Renee Roaming is a blog for adventure seekers, travel lovers, and photography enthusiasts. It's great to have you here!
---
wELCOME TO THE COMMUNITY!
My name is Renee and I'm the storyteller behind Renee Roaming. The purpose of this blog is to inspire travelers and adventure seekers to live intentionally, place value on experiences instead of possessions, and most of all, to encourage others to find joy exploring this beautiful world.
Renee Roaming isn't a typical travel blog… whilst I write about travel and adventure, I also share tips about photography, social media, being a woman in the outdoor community and couple travel.
"I strongly believe life is meant to be experienced, not just dreamed about or put aside for another day"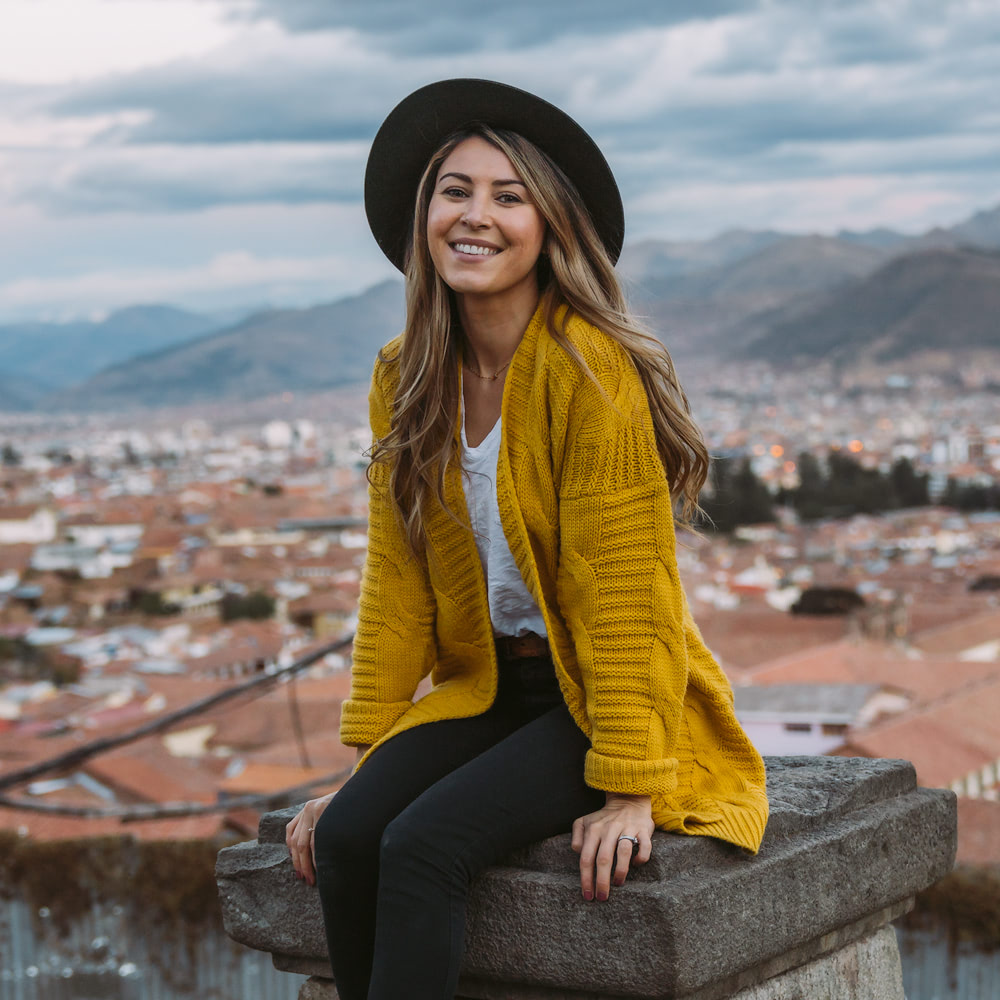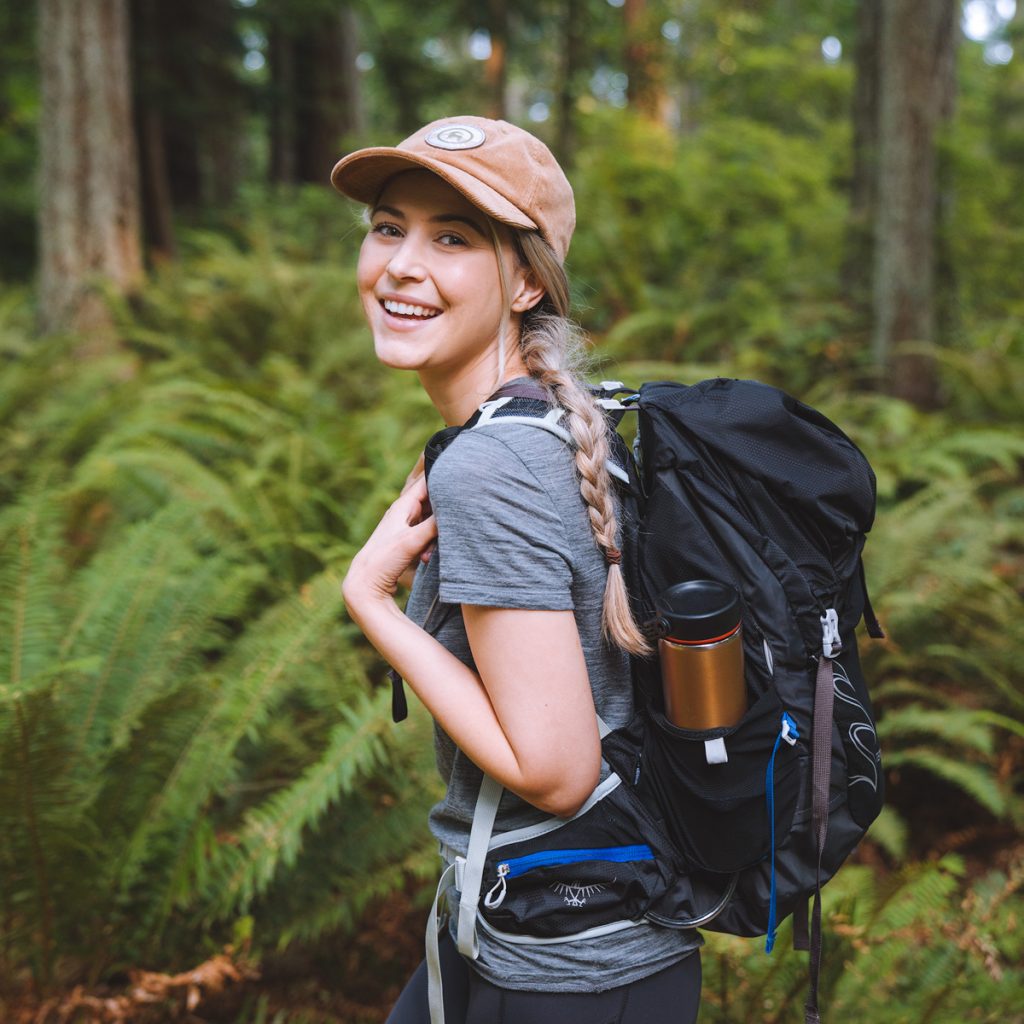 Let's Collaborate!
Renee Roaming has a reach of over 1 million travel and adventure lovers. Our community is made up of mostly millennials based in the US, and we keen to explore the best destinations and experiences this world has to offer!
You can partner with Renee and her team on social media campaigns, commercial photography projects, blog collaborations, workshops, modeling, and more. Send us an email to request our media kit. We would love to help your brand achieve greatness!
MY STORY
One of the questions I get asked the most is "how did you become a professional travel photographer and blogger?" Well, I can tell you that it didn't just magically happen overnight.
It all began in Melbourne, Australia, in the year of 1989. I was born into a loving family who raised me with a free and adventurous spirit. I grew up horseback riding, playing in the mud and running around the farm. My parents enjoyed traveling and took my sister and I on some pretty rad trips. When I was 5 they pulled my sister and I out of school for a few months so that we could road trip up the East Coast of Australia… you can already tell how awesome my parents are right?!
When I was 10 we went to New Zealand, when I was 15 we traveled to Europe, and when I was 18 they took us adventuring all over South East Asia. We lived modestly and didn't have expensive cars or a super fancy house. But my parents made one thing very clear to my sister and me… experiences are worth more than possessions. I will forever be thankful to my parents for helping me understand this.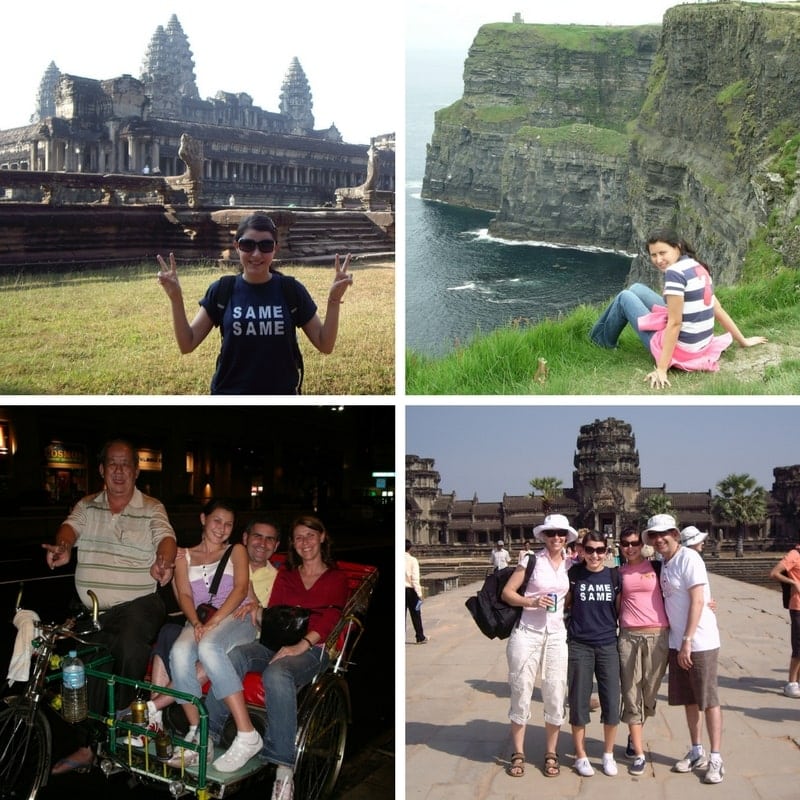 My first big adventure without my parents was a 2-month backpacking trip across South America. I was 19 and had just finished my first year of studying to be a speech therapist. It was an eye-opening journey. I had money stolen from me in Chile, altitude sickness in Peru, and a case of projectile vomiting in Bolivia… but I was already planning my next escapade the moment I was on the plane to return home.
In the years that followed, I found myself exploring India, North America & different parts of Europe. Amidst all this, I graduated from university, worked as a speech therapist in Melbourne, and married my boyfriend of 7 years.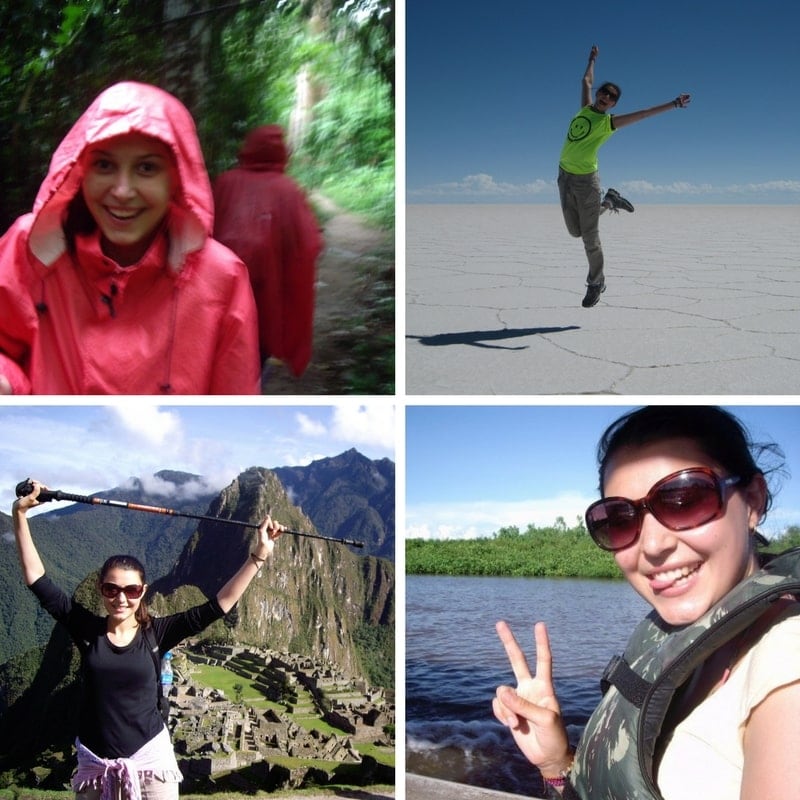 My husband, Matthew, and I had always wanted to relocate somewhere in North America. After a couple of years of trying, in 2014 we won U.S. Green Cards (permanent residency) through the DV lottery. What are the chances right?! So we figured we had to give it a try. We chose Colorado based on recommendations and because we loved the idea of living by the mountains.
So off we went with our entire lives packed into 6 bags. We had never even visited Colorado so it was a big risk and one of the scariest thing I have ever done. The next 18 months were a whirlwind of weekend adventures whilst juggling a 9-5 speech therapy job and a side passion for photography.
I started this blog at the beginning of 2016. Its main purpose was to document my weekend adventures, with the hope to maybe turn it into something more down the track. One of the first things I wrote when I started on this platform was: "it's all a journey and I plan on making mine incredible" … and not much has changed since!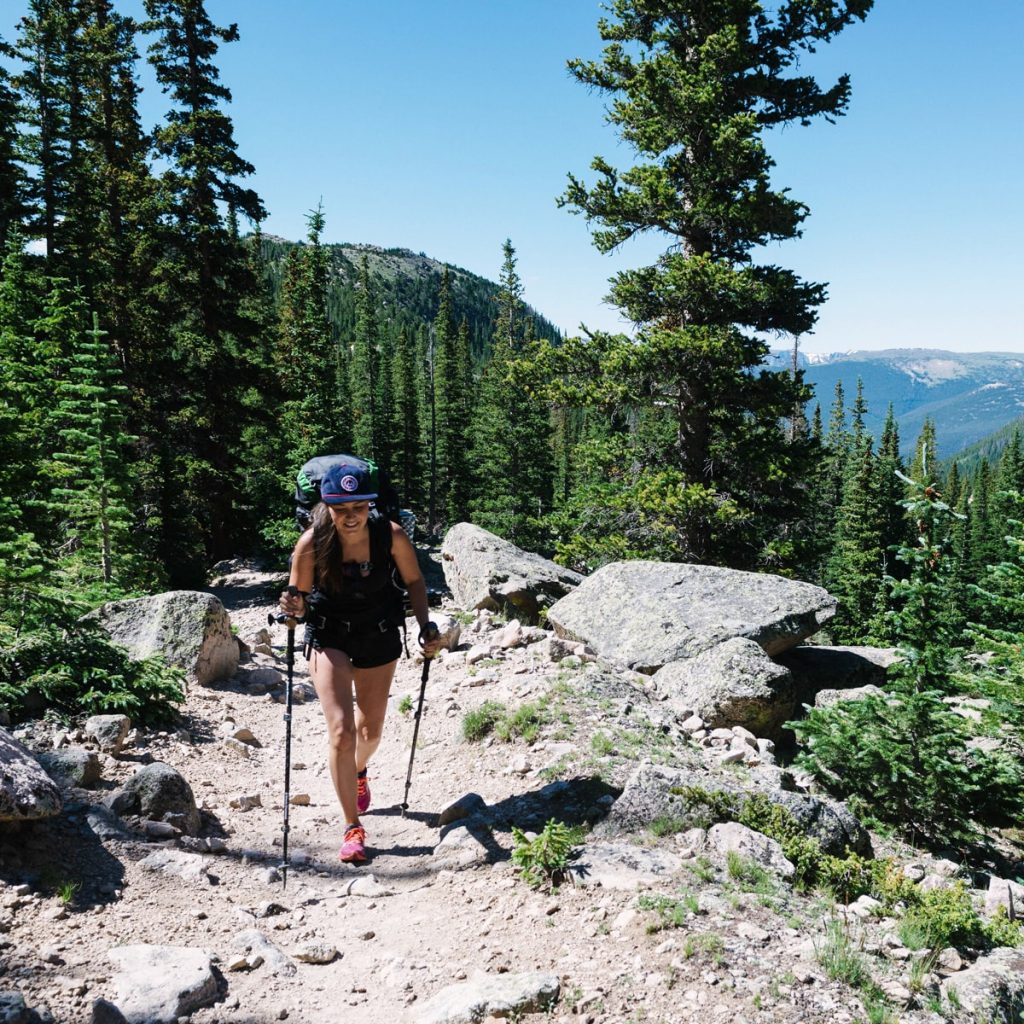 At that point in my life I had traveled to 28 countries, spent most of my earnings on experiences and still had a bucket list a million miles long. I knew one thing for sure though, I found my happiness when traveling and exploring the outdoors… when standing at the summit of a mountain, snowboarding in powder, capturing an epic sunset, and experiencing the solitude of the wilderness. For me it was always about the adventures taken and the experiences to look forward to.
In mid-2016 my husband, Matthew, and I made the scary decision of leaving our day jobs and taking our photography business full-time. We worked very long hours and hustled hard to turn our passions into successful careers. I can absolutely say that it hasn't all been sunshine and rainbows… but I feel very grateful to work for myself and in a profession I love.
Fast forward to the beginning of 2017 and Matthew and I were given an extraordinary opportunity – a client project that would entail us traveling to every single U.S. national park. That 7-month road trip turned out to be the adventure of a lifetime and we subsequently published a book about our journey, Roaming America.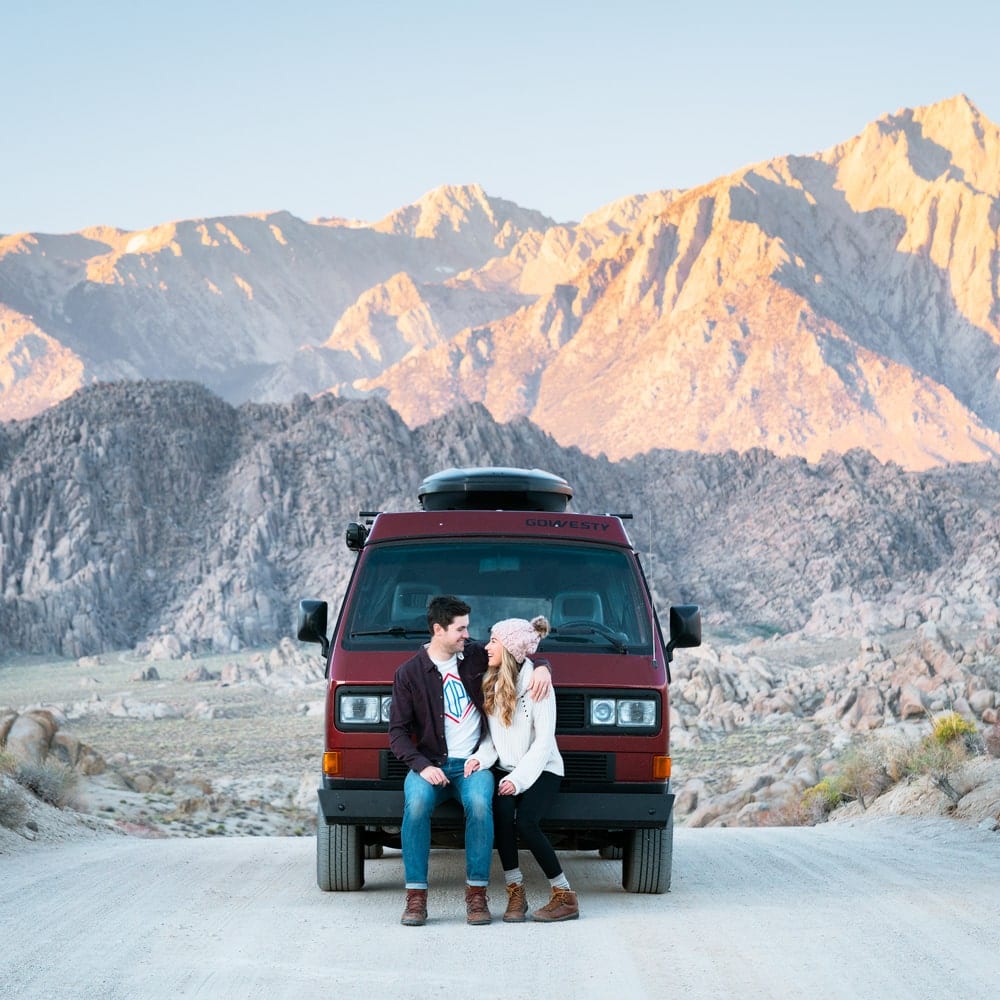 Come to the end of 2017 we had been traveling full-time and working freelance for 18 months… and honestly, we were experiencing some pretty heavy burnout. It was evident that we needed to find ourselves a home base, somewhere we could re-coup between trips and have some sort of balance again.
It wasn't easy deciding where to have our home base, but we knew we felt a calling to try out living in Washington. So Seattle it was, and we moved just before Christmas of 2017. It ended up being the best choice possible and we LOVE living in the Pacific Northwest. We went on to buy a house in the suburbs of Seattle in 2019… but that didn't slow down our adventures!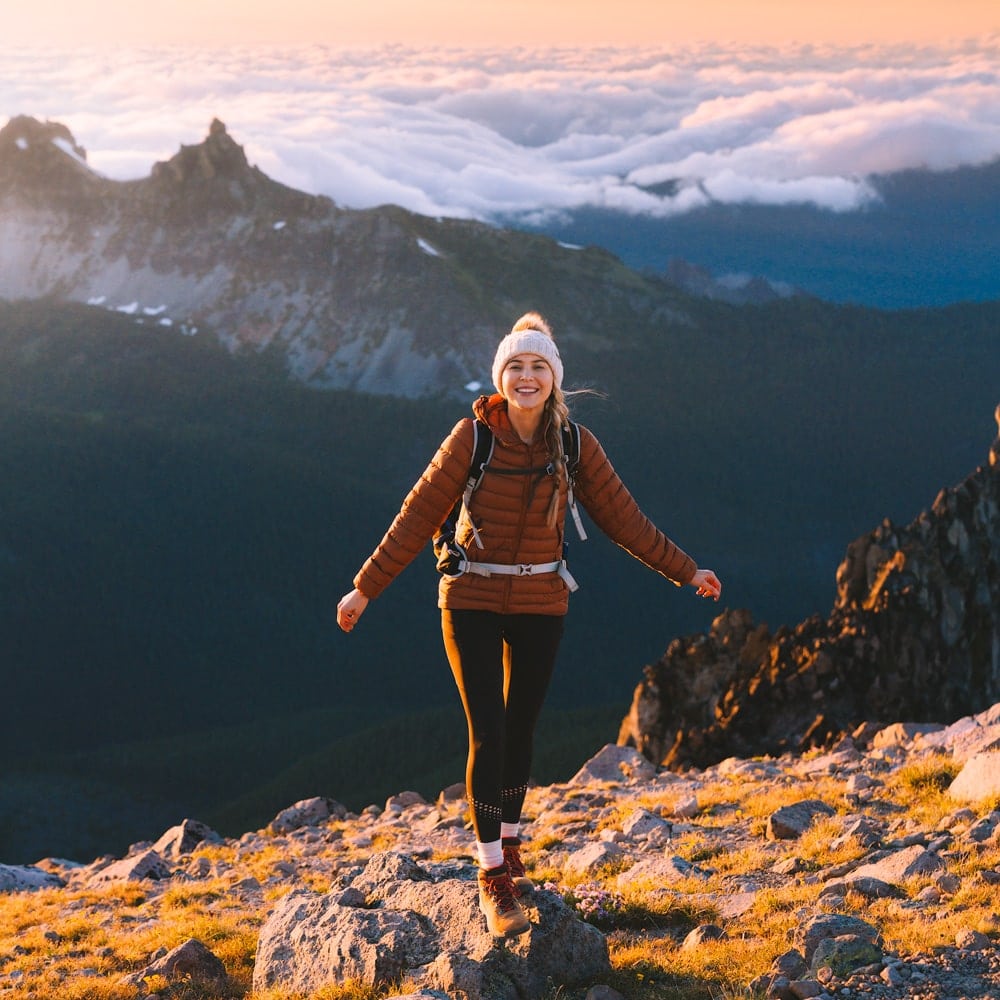 This blog has grown substantially since its creation in 2016 and we now receive millions of views each year. The core mission of it hasn't changed though. My goal remains the same… to help you confidently get outdoors and explore this beautiful world!
I feel so very fortunate to be working in my dream job and sharing these adventures with you all. I appreciate every single one of you and I love this community we have created! Thank you for being here 💛
"Travel is something that fuels my soul and makes me happy… everyone should do the thing that makes them feel that way"
Popular posts