In 2017 I traveled to every single US national park with my husband. During the planning stages we very quickly realized there wasn't much online to help us plan our itinerary. Of course there were blog posts listing all the national parks and plenty of people saying how they would hypothetically road trip to all of them… but we couldn't find any maps or itineraries from someone who had firsthand taken a United States national park road trip to ALL of them in one consecutive trip.
Keep reading to find out how we came up with our itinerary, whether or not the trip was a success, and if in retrospect we would make any changes. I will also do my best to share all the insiders secrets on how you can see every US national park in one life-changing road trip!
Disclaimer: This blog post may feature some affiliate links, which means I get a small commission if you make a purchase (at no extra cost to you). It's one of the ways I can keep producing free guides and resources for my readers. Learn more about my affiliate policy here. Thank you for the support!
US National Park Road Trip
Road Trip to Visit All the National Parks
There are currently 63 national parks in America, 51 in the lower 48 states, 8 in Alaska, 2 in Hawaii, and 2 in American territories (US Virgin Islands, American Samoa). In this blog post, I will share an itinerary to visit EVERY national park, not just those in the 48 contiguous states.
Note: In 2017 there were 59 national parks and 4 more have been added since our road trip. So I have gone ahead and included them in this US national parks road trip itinerary in the order we would have visited them. *besides New River Gorge National Park in West Virginia.
I put together a checklist of all the national parks, so you can mark each off as you visit them! In addition, it's free to download via my travel resource library! Click the image below.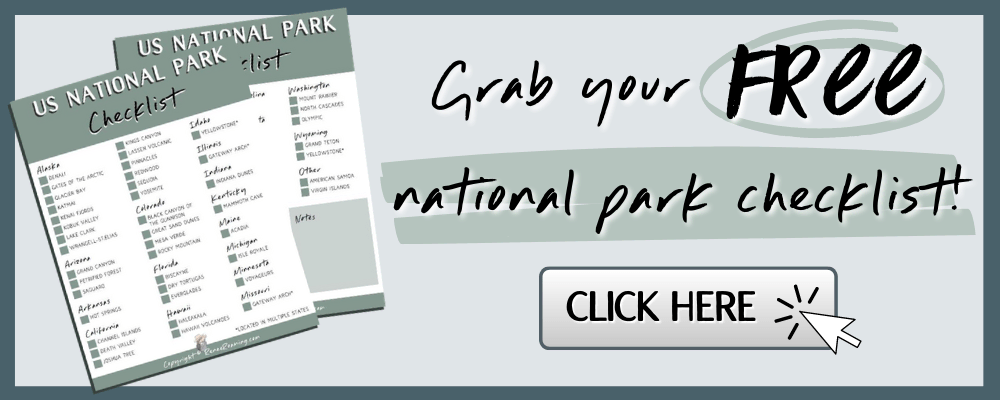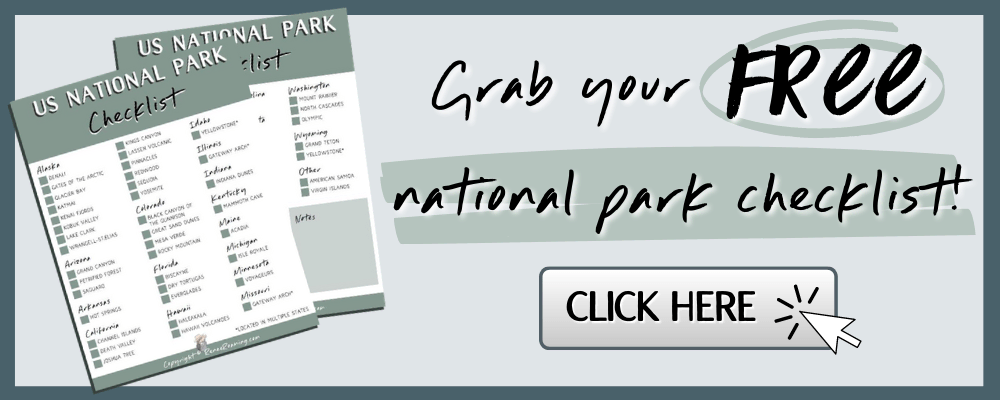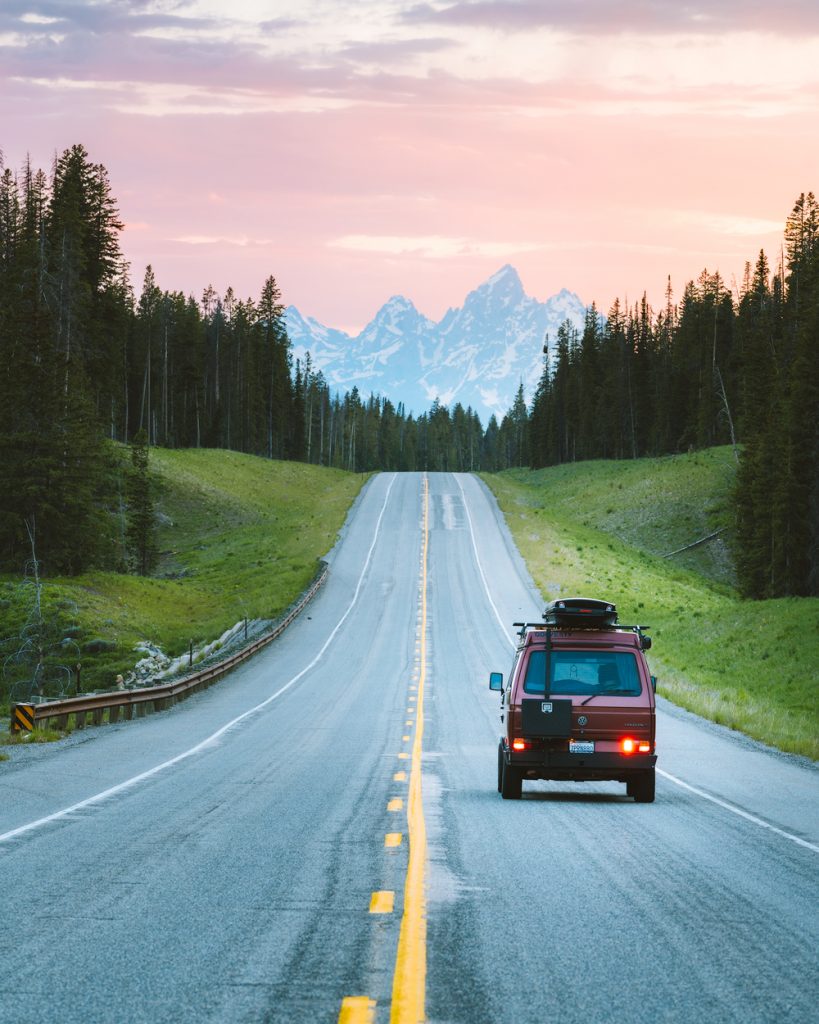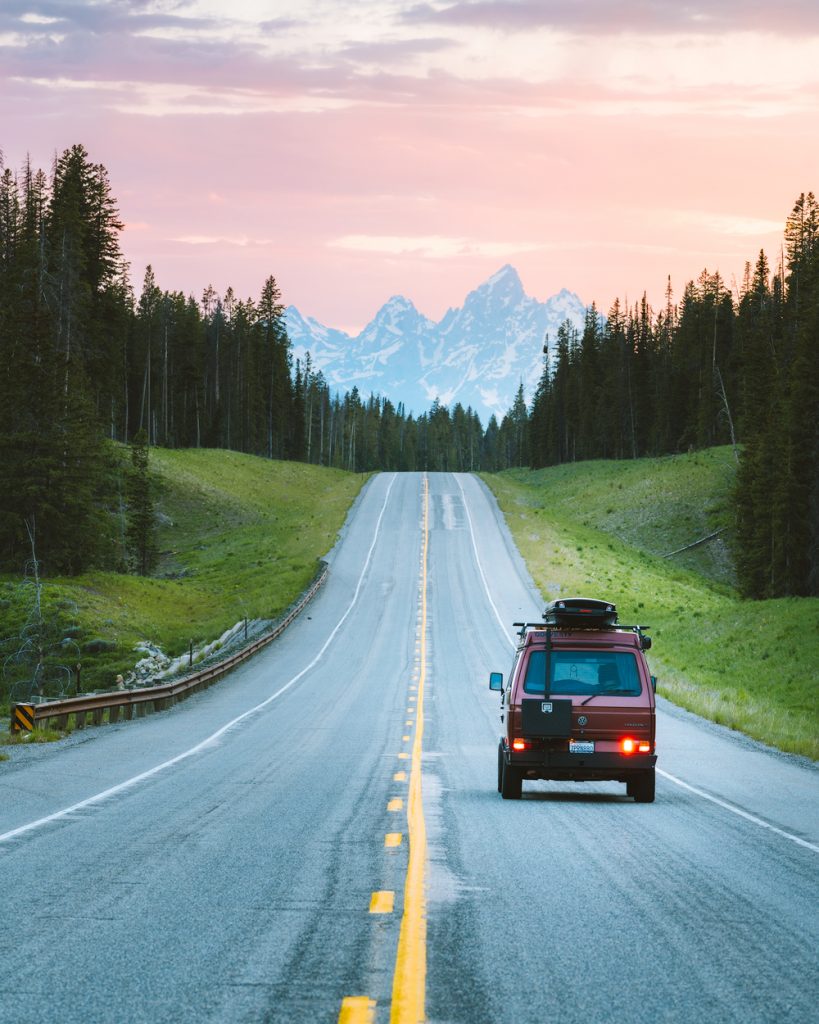 Best National Park Road Trip Itinerary
I frequently get asked what the ultimate national park road trip would be. I don't have all the answers, but I do know a lot about our own itinerary to see all the national parks and looking back I think it was almost perfect!
Planning such an extensive trip
So how did we decide on our optimal US national parks road trip? Let me tell you, it was A LOT of work to logistically map out such an extensive trip. We spent many hours (who am I kidding… we spent DAYS) researching, plotting directions into Google Maps, and also making spreadsheets. Our goal was to see every US national park with minimal backtracking and to arrive in each park during an ideal season.
Our cross country national park road trip started on April 1st and finished on October 31st, spanning 7 months total. That included traveling to all the national parks in the contiguous United States, plus the other 12.
We ended up driving over 25,000 miles, taking 26 flights, and visiting 39 states + 2 US territories. We skipped out on winter conditions in most parks and visited many of the tropical parks before peak summer temperatures hit. I think we timed it perfectly to visit many of the most beautiful parks during the height of hiking season.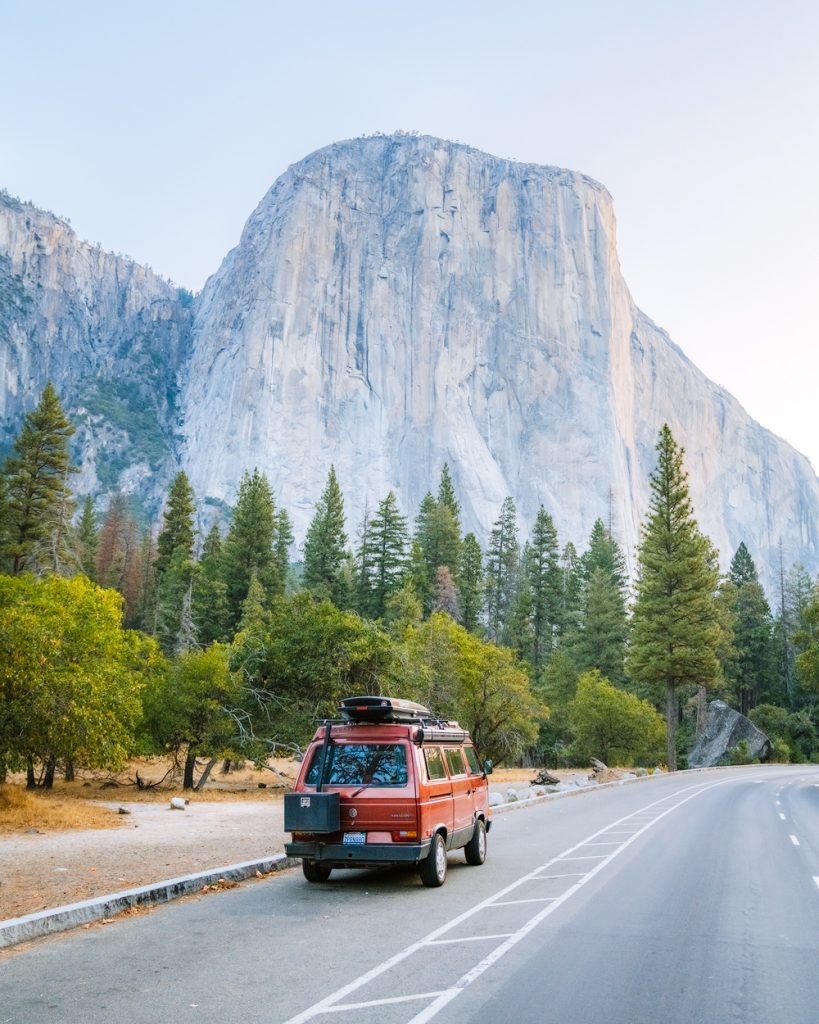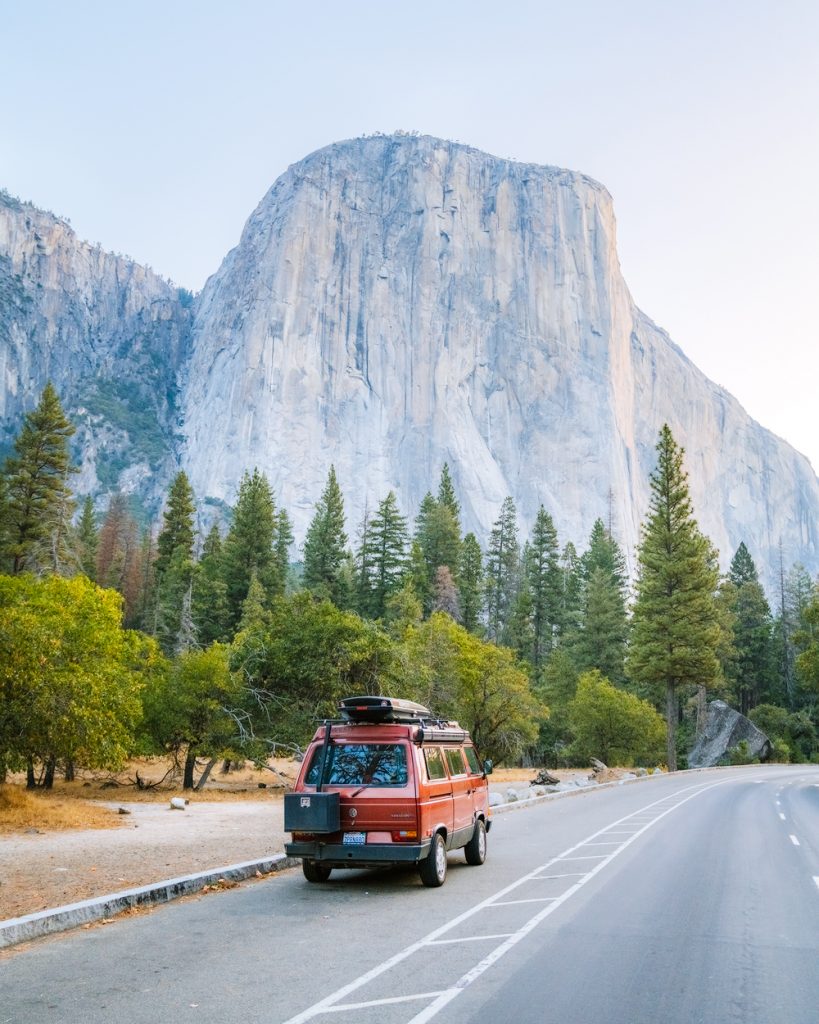 Would we do it differently?
Overall we were happy with the itinerary we created to see the US national parks on one road trip. We wouldn't make any major changes but these are some things we may have adjusted in hindsight:
If it had of been an option to start earlier in the year then we may have chosen to visit the Florida parks and USVI during winter.

Rocky Mountain National Park is best experienced during summer, so we may have opted to include that before or after Grand Teton National Park if we had the time for extra driving.
I do want to mention that it looks like we went FAR out of the way to visit Great Basin National Park. Well that's because we did 😂, it really is in the middle of nowhere! We could have technically visited between our Zion and Bryce Canyon stops (adding about 5 hours of driving), but visiting during April wasn't an option for us. We knew the park can get very snowy in winter and spring and some sections are closed to visitors. Instead we visited in early October and the fall conditions were beautiful!
Keep in mind that the best national park road trip route for your family may look different to ours. You could technically hop on the route at whatever point was closest to your own… you'll see what I mean when you view the map below!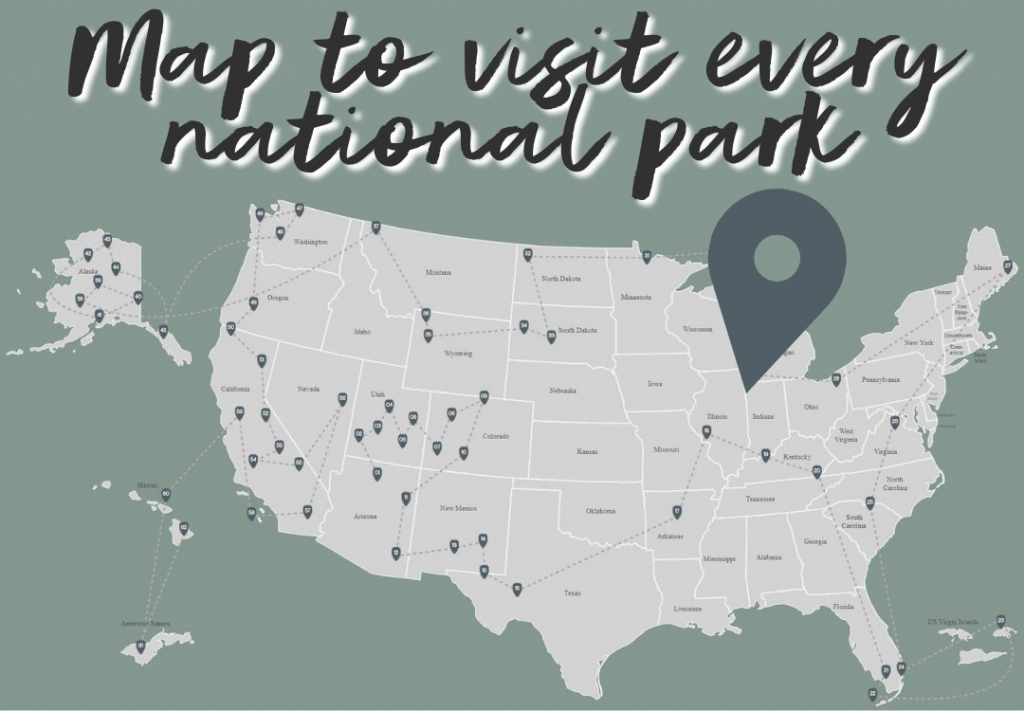 Map to visit every national park
Here is our exact itinerary to see all the US national parks, plus the inclusion of the 3 newly added parks. If you're viewing on desktop and want to see this US national parks map in more detail then click here for a full page version.
This interactive map of our national parks road trip shows the order we visited each park, our "as the crow flies" route, plus links to detailed guides for each national park. I will also link to these guides further down the blog post.
*best viewed on desktop
You can zoom in and see the route closer or if you're on desktop I recommend clicking here for a full page version.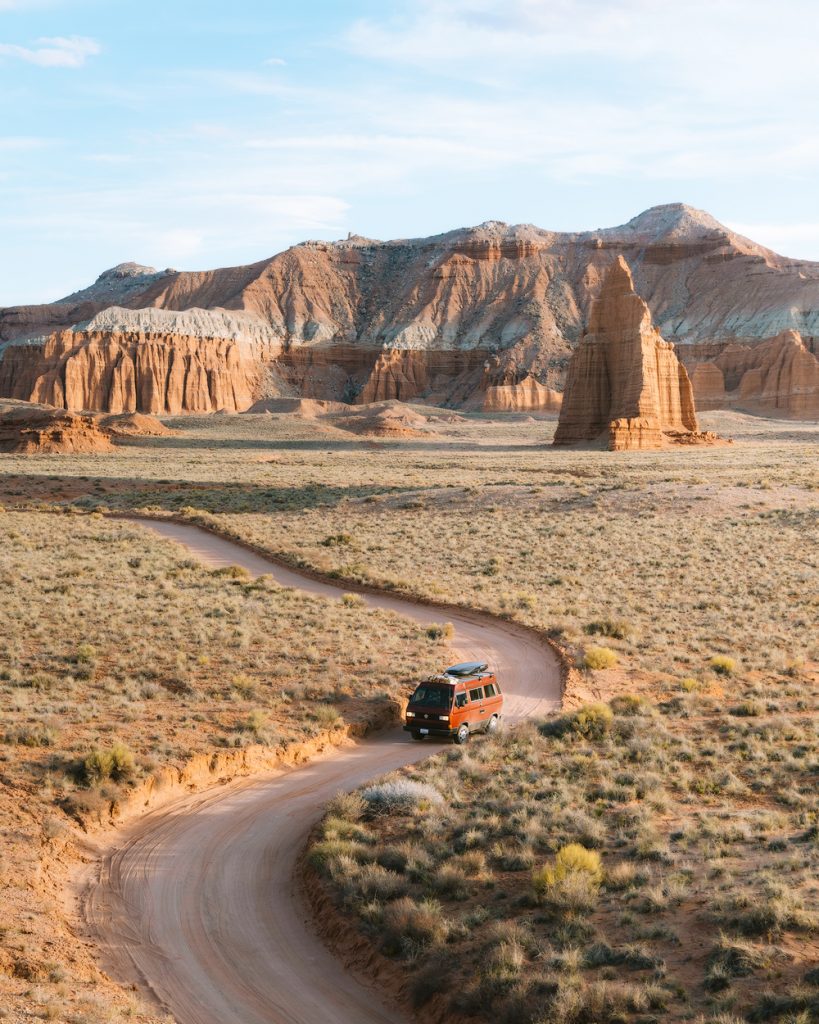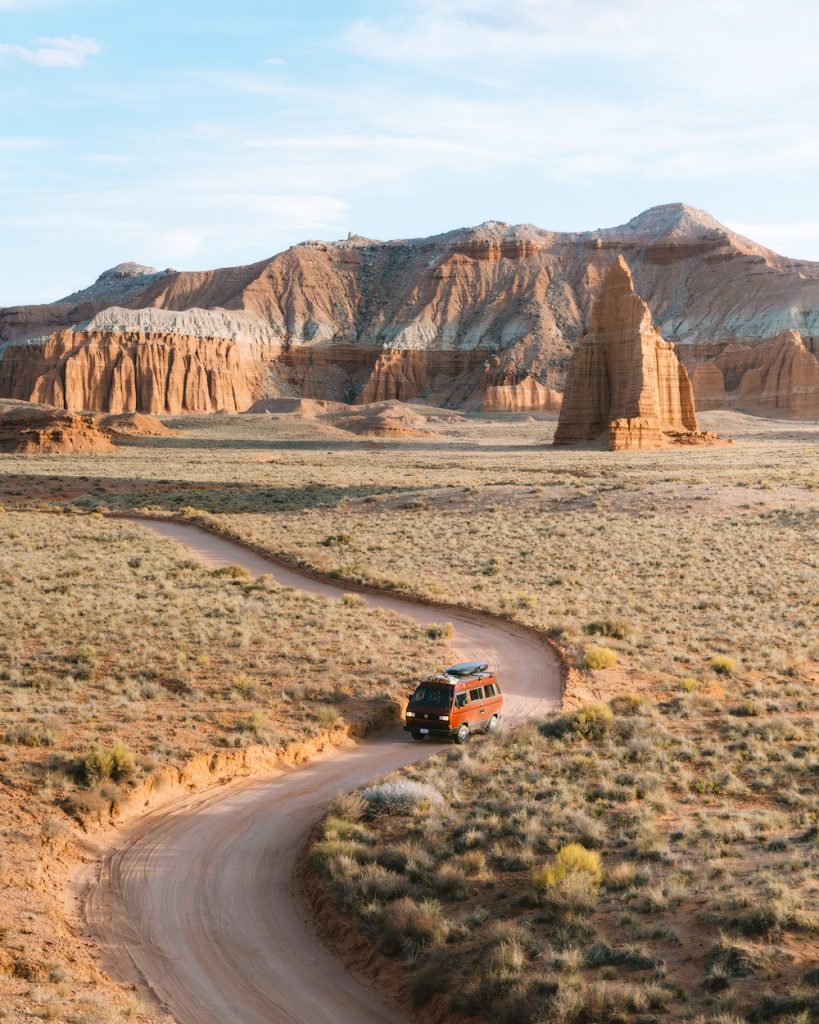 How long would it take to visit all the national parks?
I briefly mentioned earlier that our national parks trip took us 7 months (April – November). In saying that, I don't want you to think that this is the only time frame to see all the US national parks. In fact, taking 10-12 months would be even better if you had the time and finances.
You also need to consider that we didn't visit White Sands, Gateway Arch, New River Gorge, and Indiana Dunes during that 7 month trip (because they weren't designated national parks at the time). I would also say these 3 parks would have added on around 1.5 weeks to our national parks road trip itinerary.
How long to spend in each national park?
We never felt overly rushed during our 7 month national park road trip, but we did have many long driving days. For instance, our itinerary typically included 1-2 days in the smaller parks. 3-4 days in the larger and more popular parks, and also a week or more in some of the super remote Alaskan parks.
For example, we spent 1 day exploring Carlsbad Caverns, 2 days exploring Joshua Tree, 3 days exploring Grand Canyon, 4 days exploring Great Smoky Mountain, 5 days exploring Yosemite, and 9 days exploring Gates of the Arctic. Parks that we planned to extensively hike or backpack in were allotted more days compared to parks that are known for their drive-up lookouts and easy to access views.
Planning a national parks road trip itinerary will also be different for everyone. We met some travelers who were on a mission to visit every national park but were spreading the journey out over multiple years. We have also heard of people doing the same style trip but in only a few months.
You can make your national park road trip as carefree or as adventurous as you like. We personally opted for somewhere in the middle – slow enough to get a good feel of the parks. But fast enough to finish our trip before winter started. Whether you plan to hike or backpack in the national parks will also help decide what length and style of trip you plan.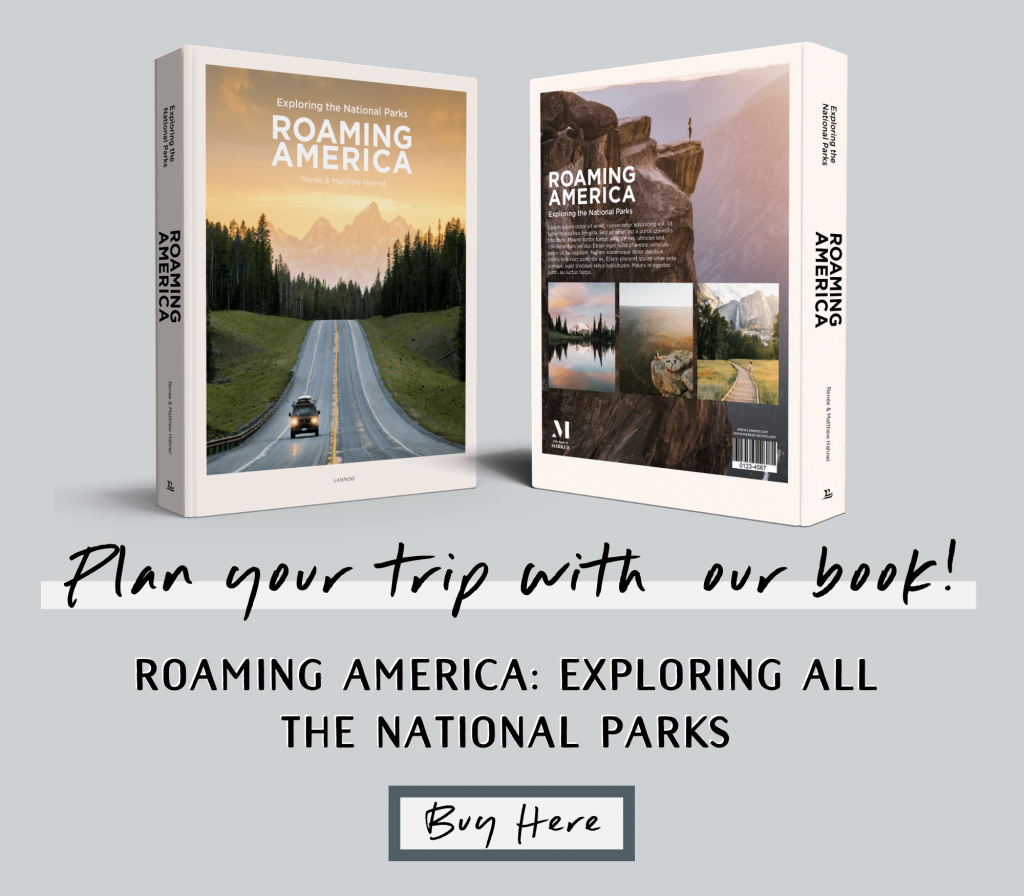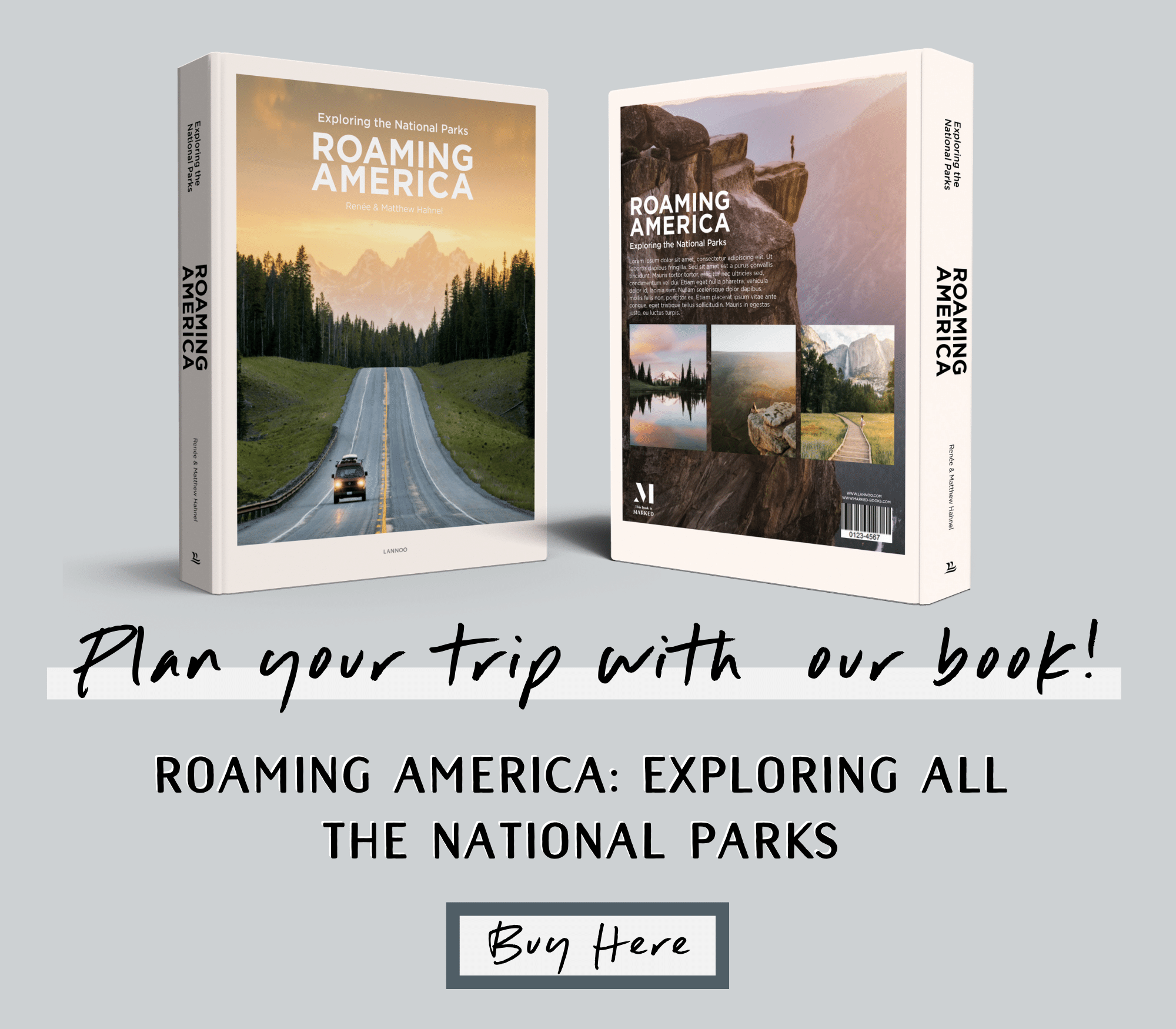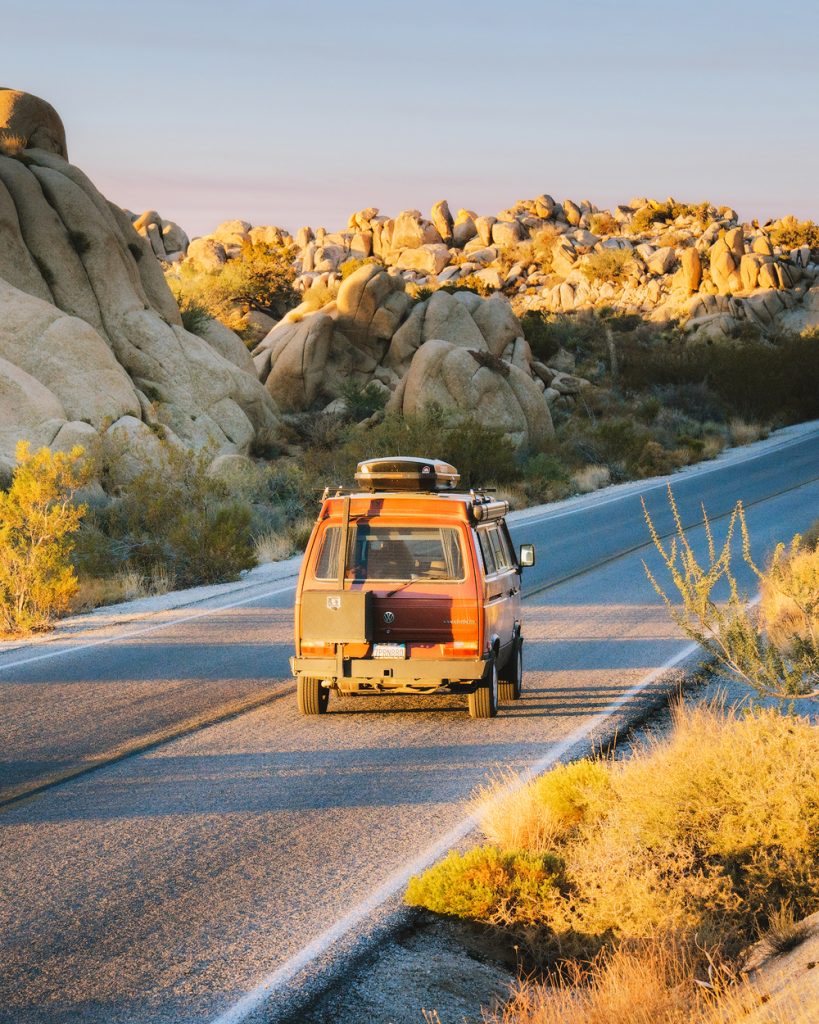 What are the best national parks?
Did you know I have a blog post that features every national park ranked from best to worst? My husband and I used a rating system that factored in beauty, trails, accessibility, transport, crowds, facilities, and overall how photogenic they were.
Here's a summary of the parks we found to be the best and worst!
These were the 10 best US national parks based on our ranking system:
Wrangell-St. Elias National Park, Alaska

Denali National Park, Alaska

Glacier Bay National Park, Alaska

Glacier National Park, Montana
These were the 10 worst US national parks based on our ranking system. But keep in mind that all the parks are amazing and I am not saying these aren't worth visiting. They just don't have the same "wow" factor. Also keep in mind that the 4 new national parks were not considered when making this list (Gateway Arch, New River Gorge, White Sands, Indiana Dunes):
Congaree National Park, South Carolina

Biscayne National Park, Florida

Pinnacles National Park, California

Channel Islands National Park, California

Kobuk Valley National Park, Alaska

Cuyahoga Valley National Park, Ohio

Wind Cave National Park, South Dakota

Voyageurs National Park, Minnesota

Dry Tortugas National Park, Florida

Guadalupe Mountains National Park, Texas

Black Canyon of the Gunnison National Park, Colorado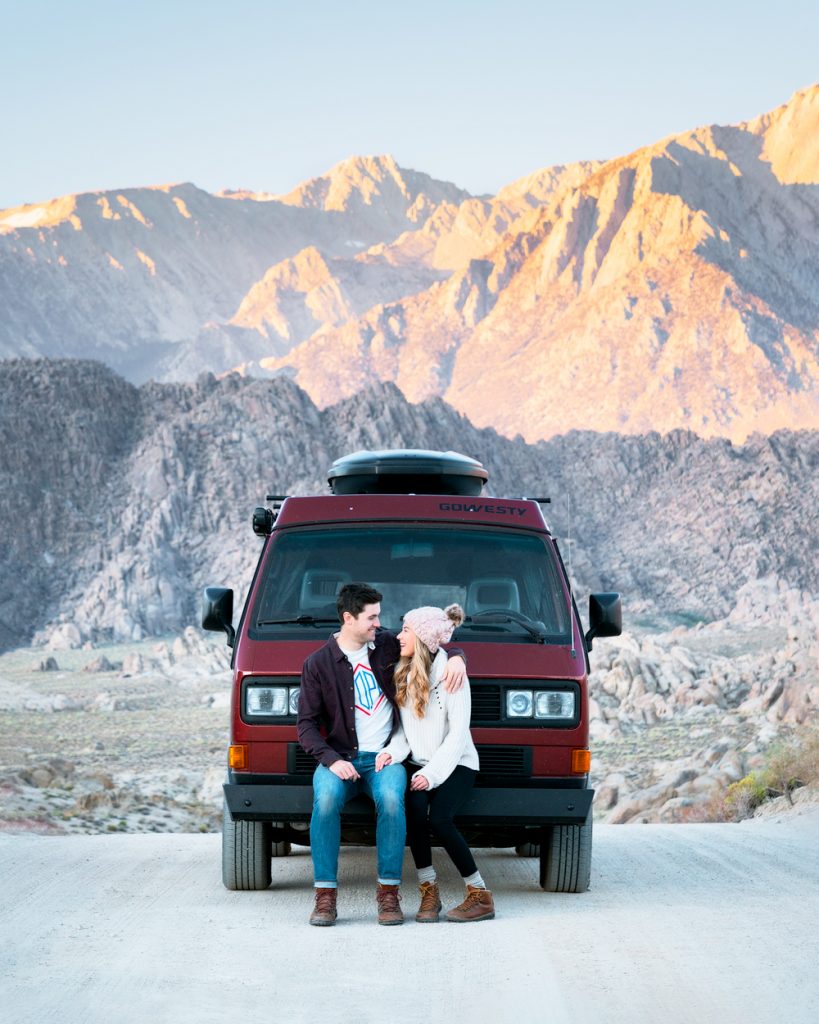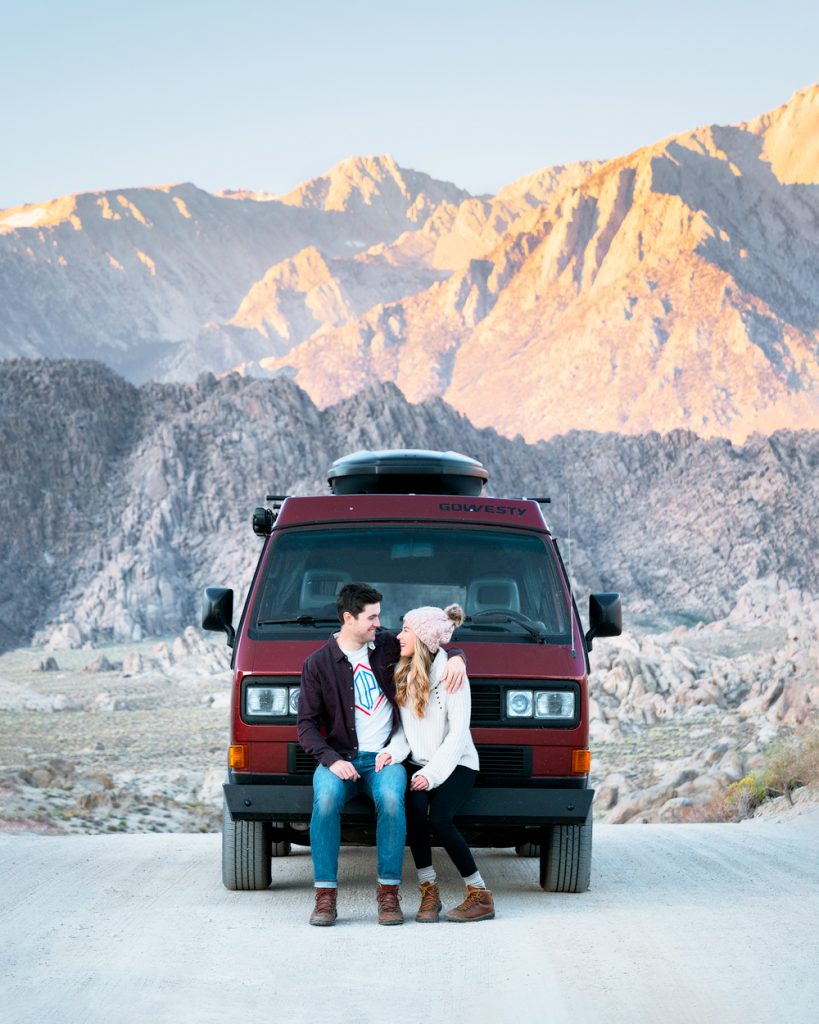 Planning your national parks trip
I have an entire blog post about how to best plan your national park visits. It goes into detail on when to start planning, how to write out an itinerary, how to create your own map, what to pack, how to buy a national park pass, and more! Check it out here.
PIN to refer to later!