The number 1 question I get asked is how I afford to travel so much. I must have received thousands of messages over the years asking for tips on how to travel full time, or just how to travel more in general. So I decided to finally sit down and share my journey and top tips with you all!
In this blog post I am sharing a little about my own journey from college, to working 9-5 jobs, and then transitioning into traveling full time. I feature the ways that I make money to afford travel, along with other tips on how to travel with a 9-5 job and during college years.
Disclaimer: This blog post may feature some affiliate links, which means I get a small commission if you make a purchase (at no extra cost to you). It's one of the ways I can keep producing free guides and resources for my readers. Learn more about my affiliate policy here. Thank you for the support!
How To Travel Full Time
Before jumping into it, I did want to preface that this is MY journey. Everyone's experience is going to be different and by no means am I saying that this is the only way to travel the world. I also want to acknowledge that my journey has (and continues to be) a combination of luck, privilege, and hard work. They have each contributed to my success in various ways and I am thankful for the opportunities life has afforded me.
My journey to full-time travel
You can read more about my story here, but I've also provided a cliff notes version below. I was born in 1989 and graduated from university in 2010. It has been a long and gradual process shifting from Speech Pathology to a successful photography and blogging career. The first 1-2 years of working freelance were more about just "getting by" and traveling as much as possible. More recent years have still been focused on travel but also about having more financial stability, buying a house etc.
2004 – 2010: worked part-time throughout high school and college (plus summer jobs)
2010: graduated La Trobe University as a Speech Pathologist (Melbourne, Australia)
2011 – 2014: worked as a full-time Speech Pathologist in Australian hospitals
2014: got married to my high school sweetheart and won the DV Lottery (US permanent residency)
Early 2015: relocated to Colorado and found work as a 9-5 Speech Pathologist in Denver
2015 – 2016: started this travel blog and worked on my photography side hustle
Early 2016: started getting some photography client work through social media
Mid 2016: quit my 9-5 job and started living on the road and traveling full time with my husband
2016 – 2017: continued to build up my portfolio and social media following, resulting in more client work through social media, my blog, and photo licensing
2017: traveled to every US national park on a 7-month long client project, then afterward decided to set up a home base in Seattle, Washington
2018: traveled interstate and overseas ~50% of the year working for clients, first year my photography and blogging business made six figures
2019: continued to travel for work and expand my client list, first year my business made multiple six figures, bought a house in Seattle, published my first book (Roaming America), and my husband transitioned to working mostly for the Renee Roaming brand
2020: transitioned to traveling more locally and taking domestic US adventures, mostly due to the pandemic
2021: began traveling more internationally again but never returned to my pre-pandemic schedule… slow travel for the win! Signed with a management team to assist with brand collabs and expanding revenue sources
2022: bought a camper van to allow for more road trip style travel. Continued to travel both domestically and internationally but also spending more time pursuing local travels. Expanded our team to include more contractors and released our first digital product: photo presets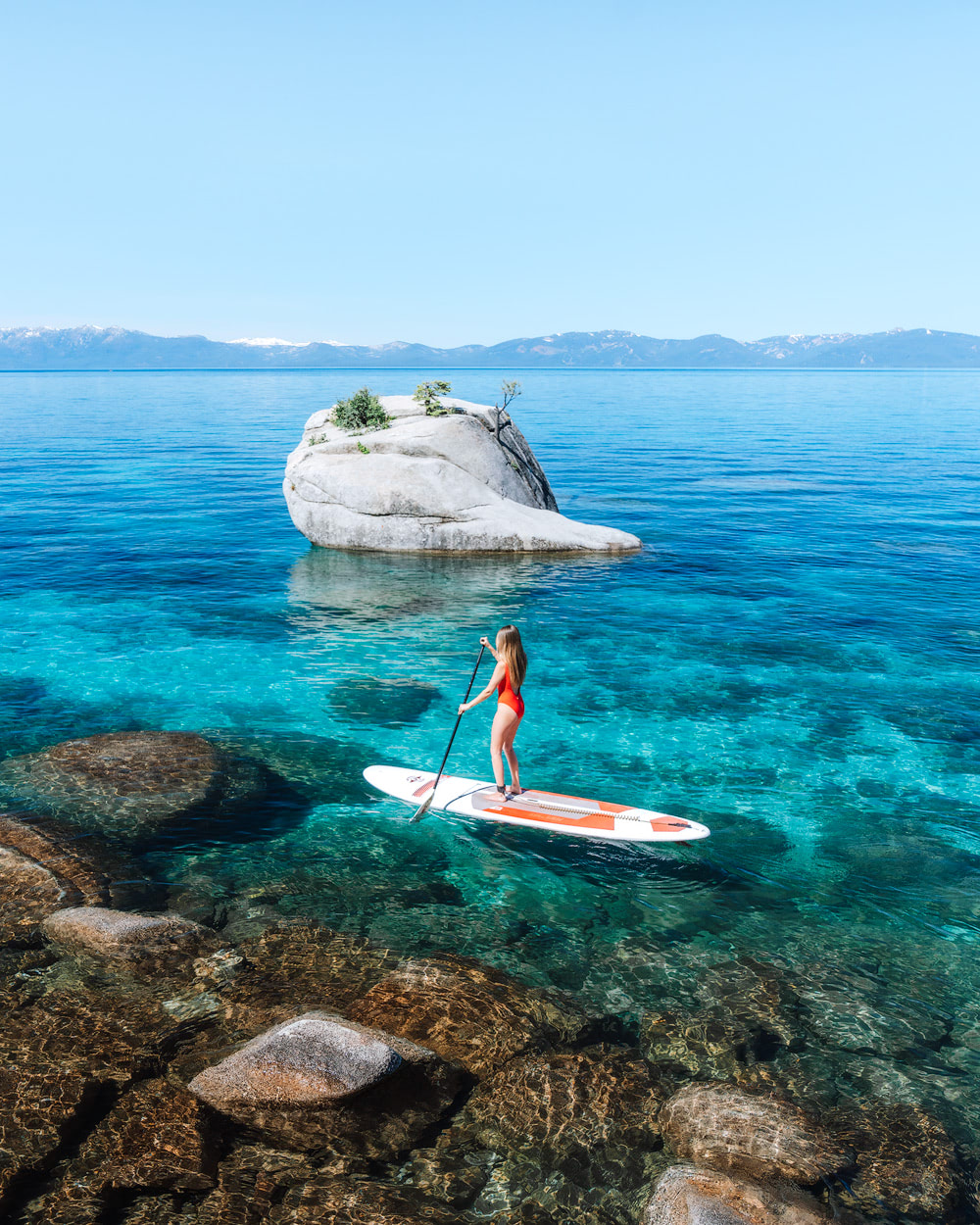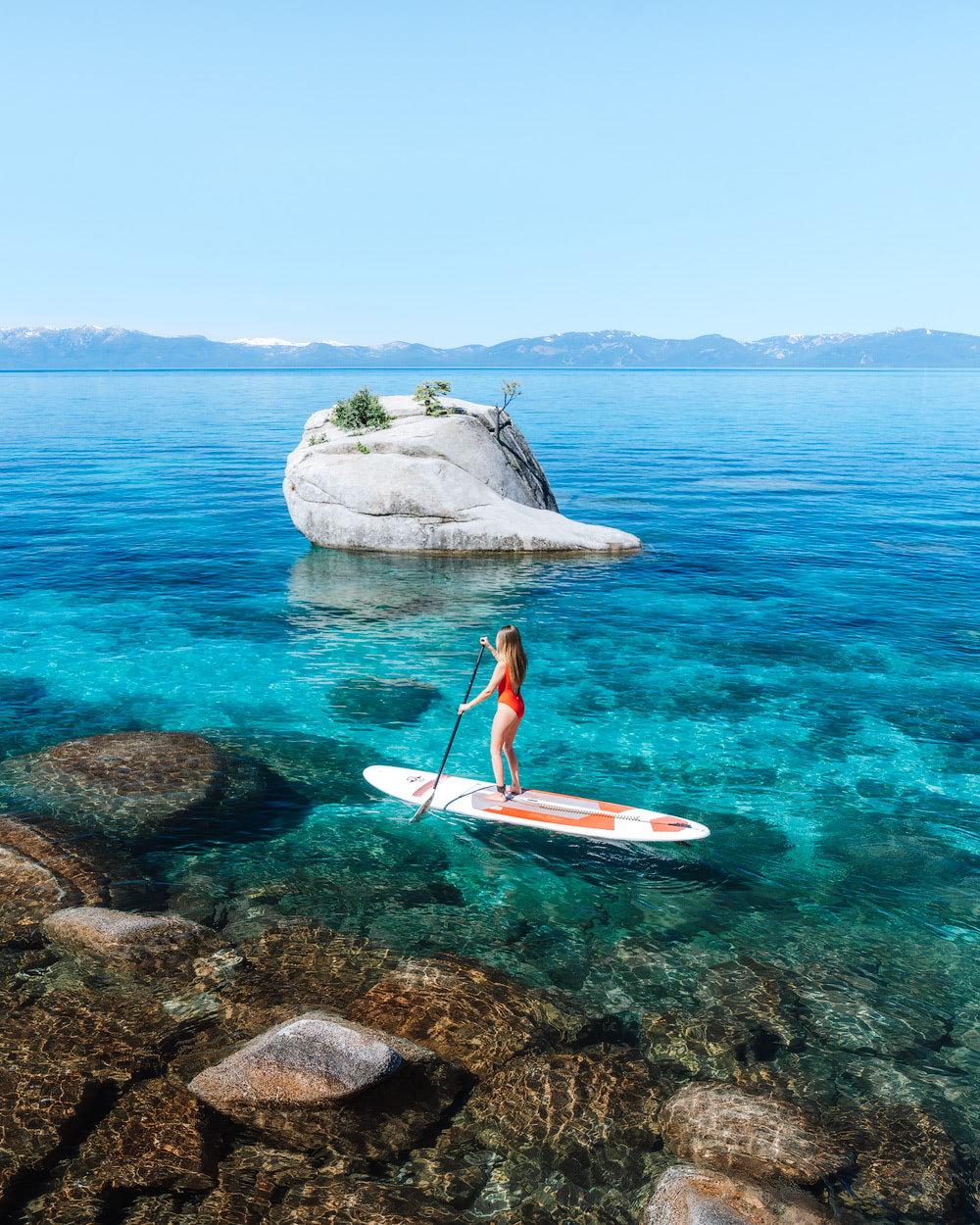 How I make money to travel full time
So how exactly do I make money and travel full time?* There are numerous ways my business brings in money and I will do my best to break them down for you. These are by no means the only ways to make money in the photography and blogging industries and I will list some other ways further down the blog post.
*Yes, I have a home base now and travel less, but I could be traveling full time if I chose to. I personally prefer a mix of being at home and traveling because it's better for my mental and physical health.
Social media collaborations
Social media collaborations are the first way I made freelance income and it continues to be a large part of my income today. What I mean by this is essentially sponsored content on social media apps like Instagram, Facebook, Twitter, Pinterest, TikTok etc. It's where a brand wants to advertise their product/experience to your audience and they pay you to do so.
My very first social media collaboration was in early 2016 and since then I have done sponsored posts for a range of brands that I use and love. Sometimes these consist of a once-off Instagram post and sometimes they are a package such as 1 x Instagram post, a few Instagram stories, 1 x TikTok, 1 x Tweet, 1 x Facebook post, etc. It can look very different depending on the client and the campaign.
Content creation for brands
Sometimes a brand will want content for their own social media channels/website and will hire photographers to create this for them. An example would be a drink bottle company that wants images of their products in use out on various trails. It's often cheaper and more convenient for brands to pay photographers to create this content for them rather than them organizing a huge on-location photo shoot.
Another way I create content for brands is by writing guest blog posts for clients who have a blog/journal element to their website. They might hire me to write about a certain destination I've explored or a product of theirs that I love and used on a certain trip etc.
Photo licensing
Another way I afford to travel full time is by licensing my photos. And when I say "my photos" I am referring to the photos my husband and I capture and edit as part of our joint business. Clients will purchase images from us for features in magazines, book covers, billboards, print catalogs, online print stores, etc. There is really good money to be made in photo licensing but it isn't always a reliable source of continuous income.
Press trips and tourism projects
Clients in the tourism industry (hotels, airlines, tourism boards, tour companies) often hire photographers and bloggers to advertise their destination and/or create content for them to use for advertising. This can look different depending on the clients needs but for me it's usually a package of social posts, blog posts, and images for use on their social channels.
Blog ad and affiliate income
You have probably noticed some of the ads I have on this blog. They are another way I make passive income on old and new content. I also make income from affiliate links I use in my blog posts (i.e. when someone buys a product I recommend I get a small kickback at no extra cost to them).
Sponsored blog posts
Another way I can afford to travel full time is by taking on sponsored blog post collaborations. This is essentially a way that I can share products that I use and love with my audience whilst helping to advertise for the client at the same time. If you partner with the right brands it's a win/win.
Selling Products
Many creators make a good income from selling physical products and/or digital products. This could be things like merch, other types of apparel/accessories, photo presets, books, photo prints, ebooks, etc. I currently sell photo presets and my book (more on that below).
Book royalties
My husband and I published a book in mid-2019 – Roaming America: Exploring All the National Parks. It's a coffee table book about our journey to all the US national parks. We did get paid a book advance to write this and we do make yearly royalties from the sales.
Group trips and workshops
Running group trips and in-person workshops is another way I make money to travel the world. This isn't a huge income earner for me but it has been a contributing factor to my overall profits. Some photographers structure a large part of their business around running in-person workshops, so it can be scaled up if that's an area you're interested in.
Modeling
Sometimes I get hired to be in a video or photo for a client, not as a typical "model" but more as a regular traveler or photographer. Clients are often looking for "real" people to be featured in these sorts of marketing materials and sometimes it's part of an overall package I am hired for (along with social posts etc.)
Public speaking
I don't get hired for many public speaking events but I have done a couple over the years. Rates for public speaking will range depending on whether it's a keynote presentation, panel discussion, hands-on workshop, etc. You typically also get to attend the conference or event for free with is a nice bonus.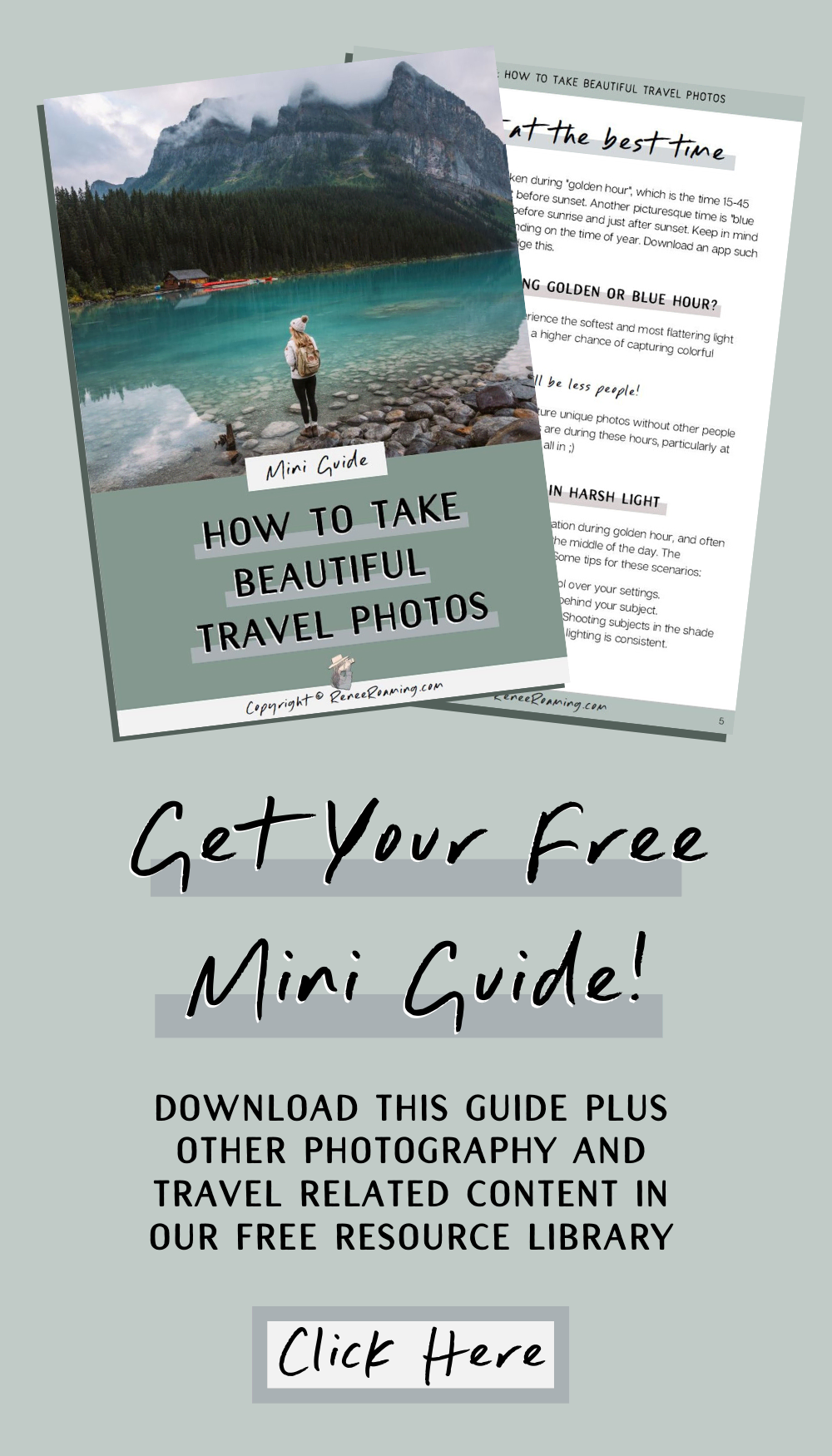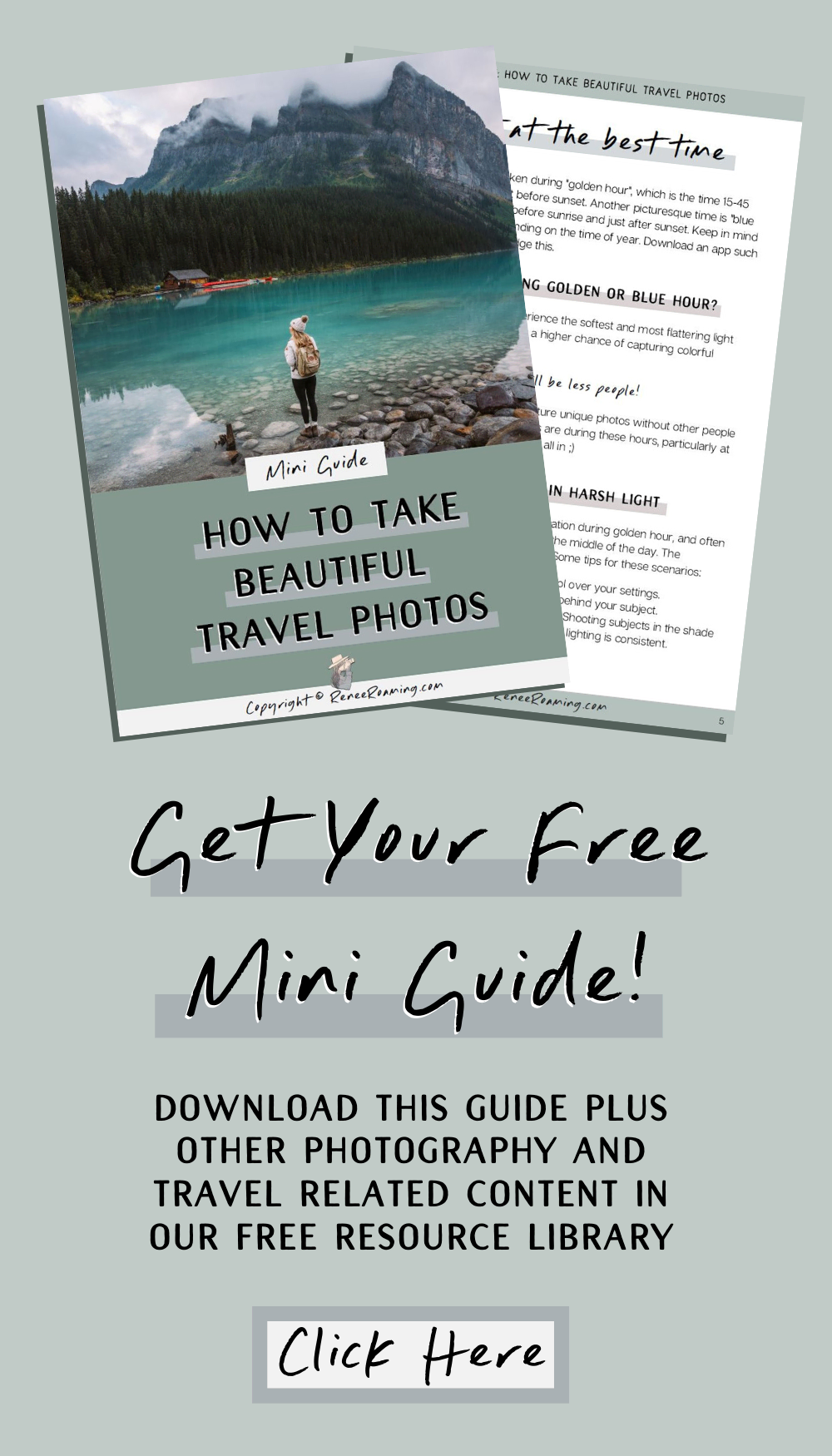 Other ways to make money
Some other ways you can make money as a creative that I don't currently focus on:
Branching into videography and offering that commercial service to clients
Selling prints to the public (e.g. online print shop)
Creating and selling eBooks/guides/online workshops on topics you're knowledgeable in
Offering mentoring or coaching to individuals and/or businesses
Consulting for brands (e.g. social media strategy)
Joining the TikTok Creator Fund or Instagram Reel bonuses
Monetizing a YouTube channel
Selling stock photos online
Accepting guest blog posts
Then outside of photography and blogging there are numerous ways you can travel full time as a digital nomad. Some ideas:
Start a virtual assistant business and offer your services to clients
Be a social media marketing manager for brands
Get into freelance writing (e.g. ghostwriting on Fivver)
Become a freelance graphic designer or web designer
Teach English abroad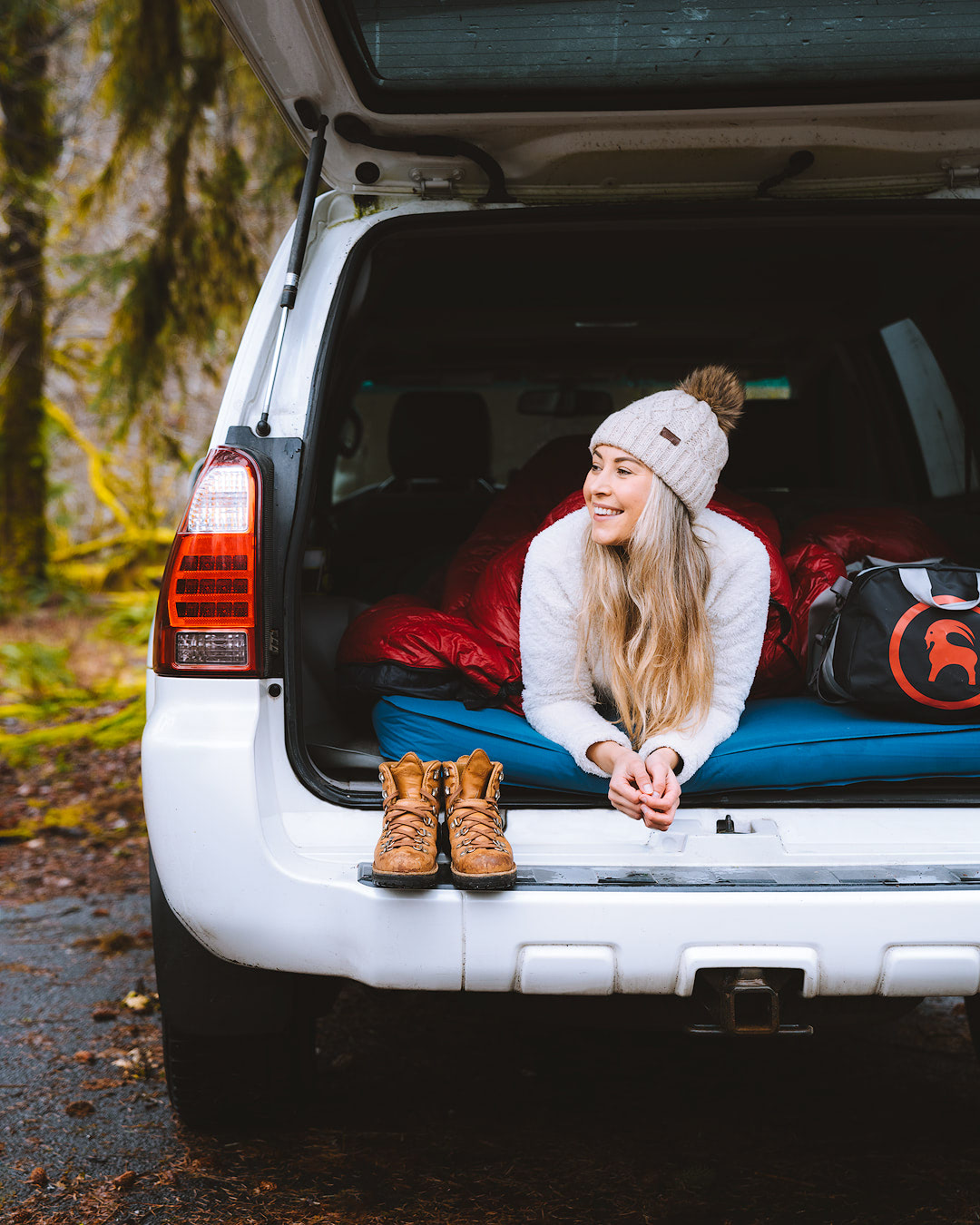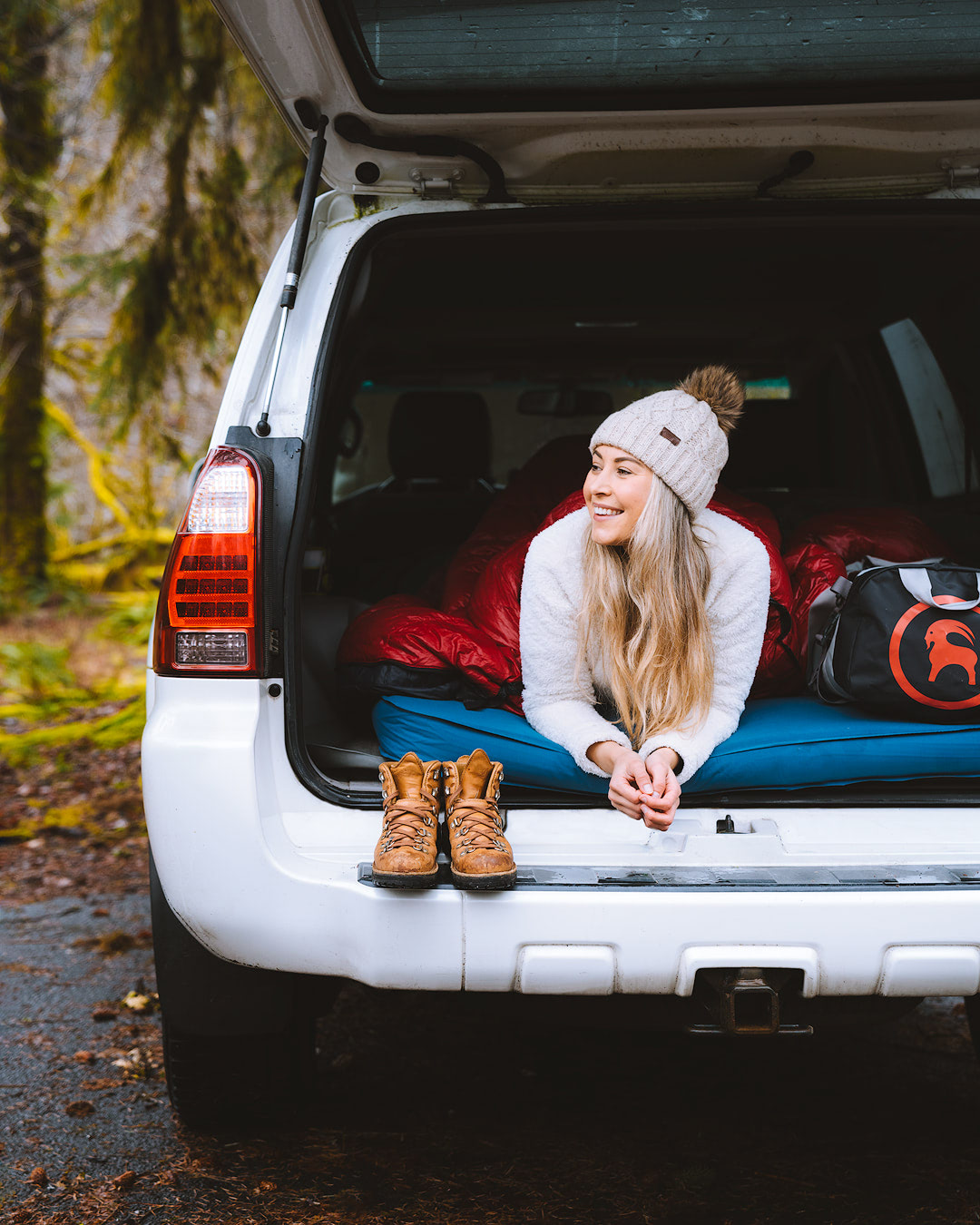 How to travel with a 9-5 job
I want to preface that you DO NOT need to quit your job to travel the world. You can absolutely still travel whilst working a 9-5 job! In the past I took numerous trips during college and while having full time jobs, including some short local adventures and also some multi-month overseas trips. Below I will share my top tips specific to those in a 9-5 job. I will share my college tips in the next section.
Be frugal in everyday life
Set up a savings account and work as hard as you can to save money. My biggest tips for doing this are to cook instead of eating out, dramatically decrease your alcohol consumption (or quit drinking all together), don't smoke, make your coffee at home, pack your lunch for work each day, and limit how many "extra" items you are buying like clothes, decor, etc.
Have a percentage of your monthly pay automatically come out of your checking account and go into your savings account (your bank can set this up for you). Don't touch this money and act like it's not even there as an option to spend. It also goes without saying that having pets or children will make your life more expensive.
Choose a flexible employer
One of the toughest aspects to traveling more is finding the time. I previously chose employers that were more flexible with paid and unpaid time off. Maybe they are open to you working the occasional Saturday so that you can take a Friday off the following week and have a 3 day weekend? Maybe they are open to you working nomadically for a week here and there if you've proven you can do that.
Make the most of public holidays
Being strategic with public holidays was definitely my thing when working a 9-5 job. I would request an extra day off either side of the holiday and before I knew it I had 2 paid days off, a public holiday, and a weekend all grouped together = perfect for a short getaway! Look in your calendar and plan ahead on how you can best take advantage of public holidays combined with weekends and paid time off.
Stretch out your weekends
Similar to the above strategy, I would suggest grouping your paid days off with weekends and take numerous 3-4 day adventures rather than one 2 week trip each year. I know you can't travel as far in only 3-4 days but it does allow you to take more trips and also have more regular escapes from work. This strategy allowed me to explore so much of Colorado and its surrounding states when I first moved to the US.
Be strategic with job switches
Thinking of switching employers? If you can afford it, I would suggest leaving a couple of weeks gap or even a month in between starting at your new job. This will allow you some time to travel without using any of your leave. I've done this numerous times over the years and my employers never seemed to mind that I was traveling in between.
Travel on a budget
Traveling on a budget deserves a whole blog post in itself (watch this space), but my top tips are:
Travel with friends and share costs (this dramatically decreases the cost of rental cars, accommodation, and often food).
Stay in budget accommodation such as hostels, camper van travel, car camping, tent camping, or even house sitting.
Travel local and consider road trips instead of flying. Camping style national park trips are often very affordable.
Go places in their off-season when rates are usually lower. Bonus – there will also be fewer crowds!
Use websites such as Skyscanner to find cheap flights. I am also signed up for Scott's Cheap Flights and would highly recommend.
Book rental cars with websites such as Economy Car Rentals or RentalCars as they usually have the best deals.
Sign up for credit cards with travel perks (Chase, Citi, and American Express have great options).
Ask for travel related birthday/Christmas gifts, e.g. travel vouchers, camping gear, National Parks Pass, etc.
I have explored some pretty amazing places by sleeping in tents and eating boiled eggs day after day. Not glamorous but worth it in my opinion!
Create a travel side hustle
I know a lot of people who work full-time but have a photography or blogging side hustle. This allows them to have a stable income and also benefit from travel perks and extra savings. Keep in mind that juggling the two is often A LOT of work and can be very time-consuming.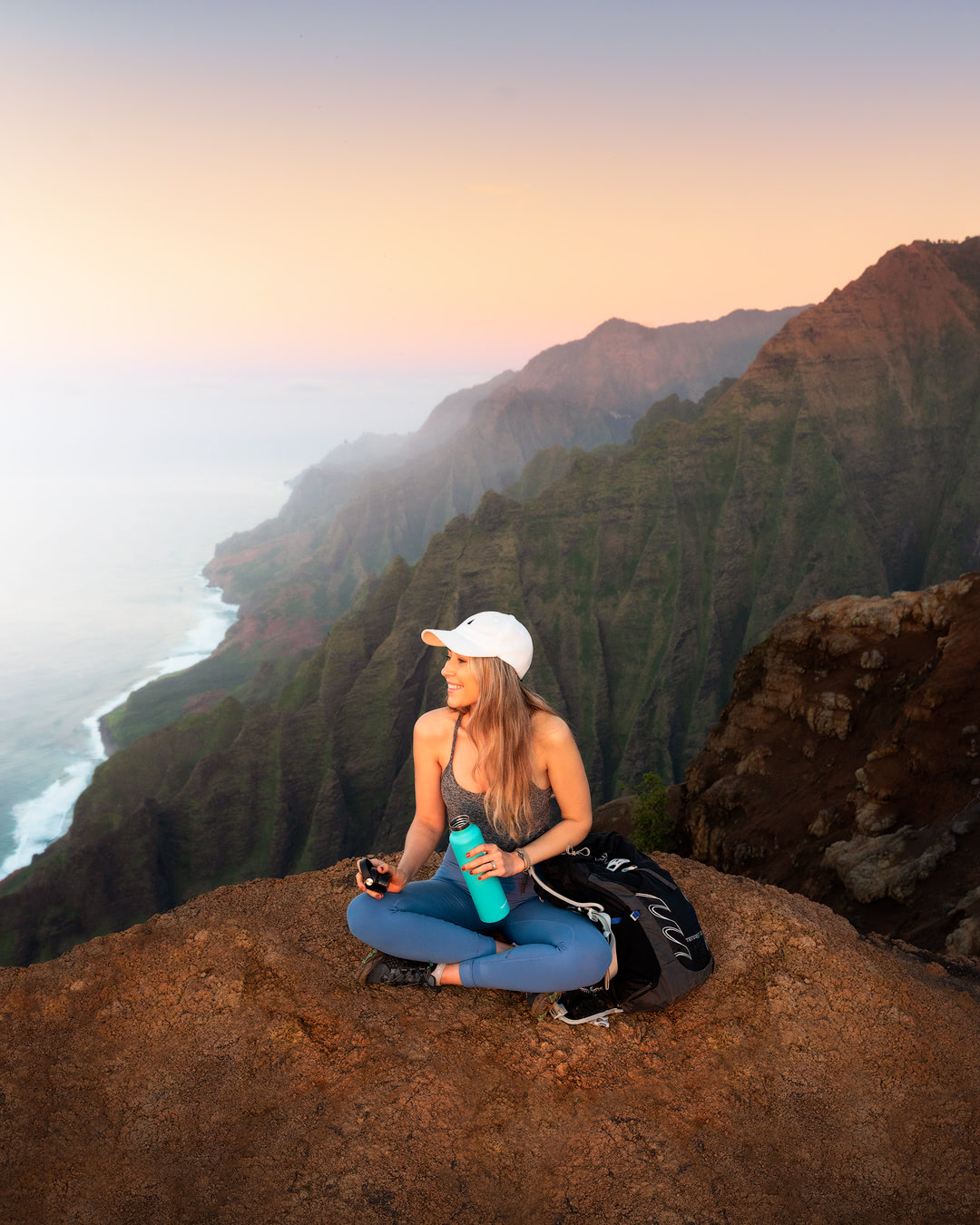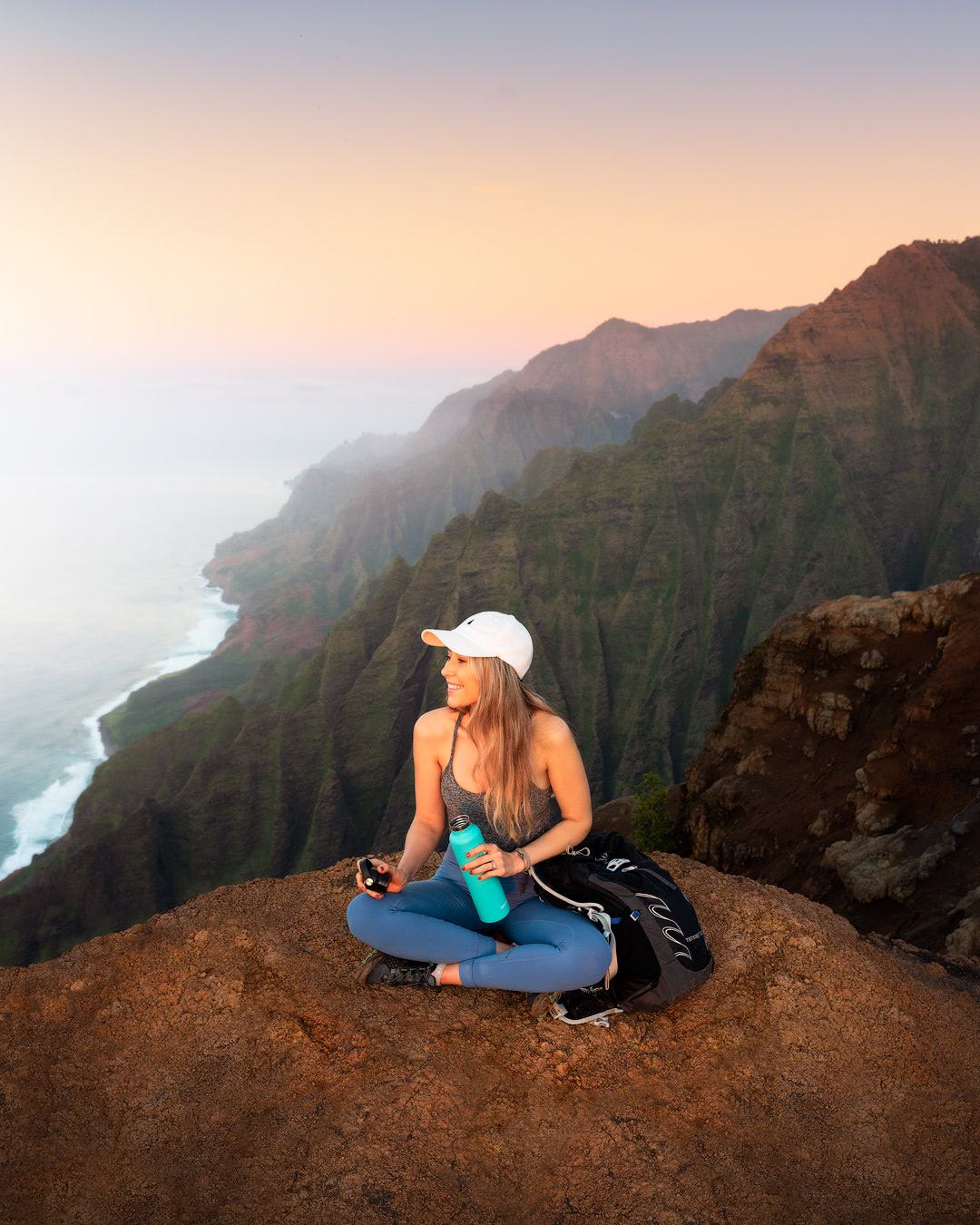 How to travel during college
Most of the above tips apply for those wanting to travel more during college. Here are some more that I think are relevant:
Don't leave home to go to college
I know this isn't a possibility for everyone, but if you have the choice to live at home whilst attending college – DO IT! It will save you so much money and be worth it in the long run.
Part time work and summer jobs
I recommend having at least one part-time job during your college years and to also work during the summers. This allowed me to save a lot of money for local trips and even some international adventures during my years at university and after.
Accept help when it's offered
Seek out and accept assistance where it is being offered. Your parents are happy for you to stay living at home? Take it. You qualify for a college scholarship? Apply for it. Your uncle has a summer job you can take? Say yes! Work your butt off and be grateful for any support that is given to you.
Travel on a massive budget
I already spoke about traveling on a budget above but I REALLY mean it when you're in college. Think camping trips, hostel dorm rooms, crashing on friends floors, etc. Traveling when you're young and broke is rarely glamorous but it's rewarding in so many ways.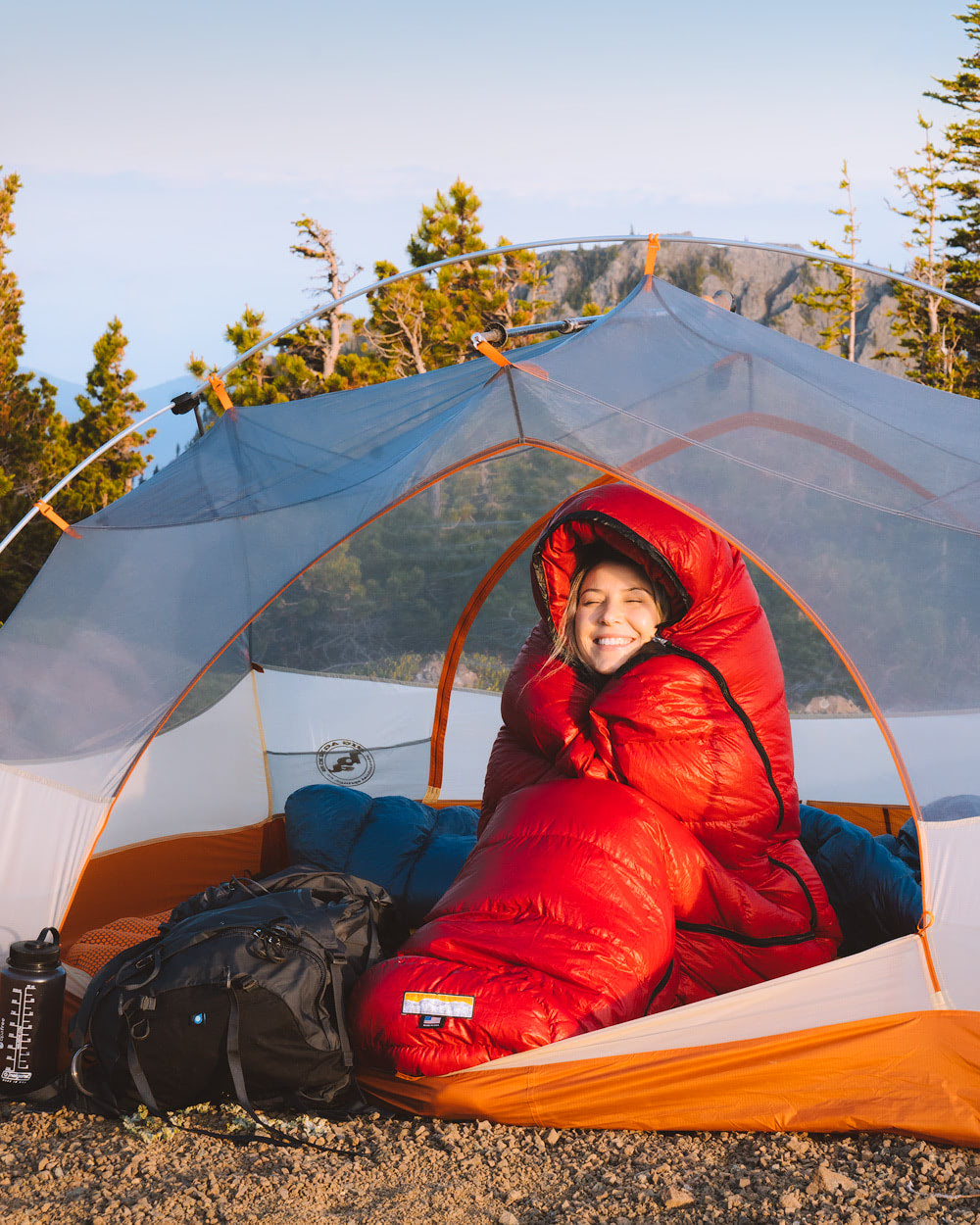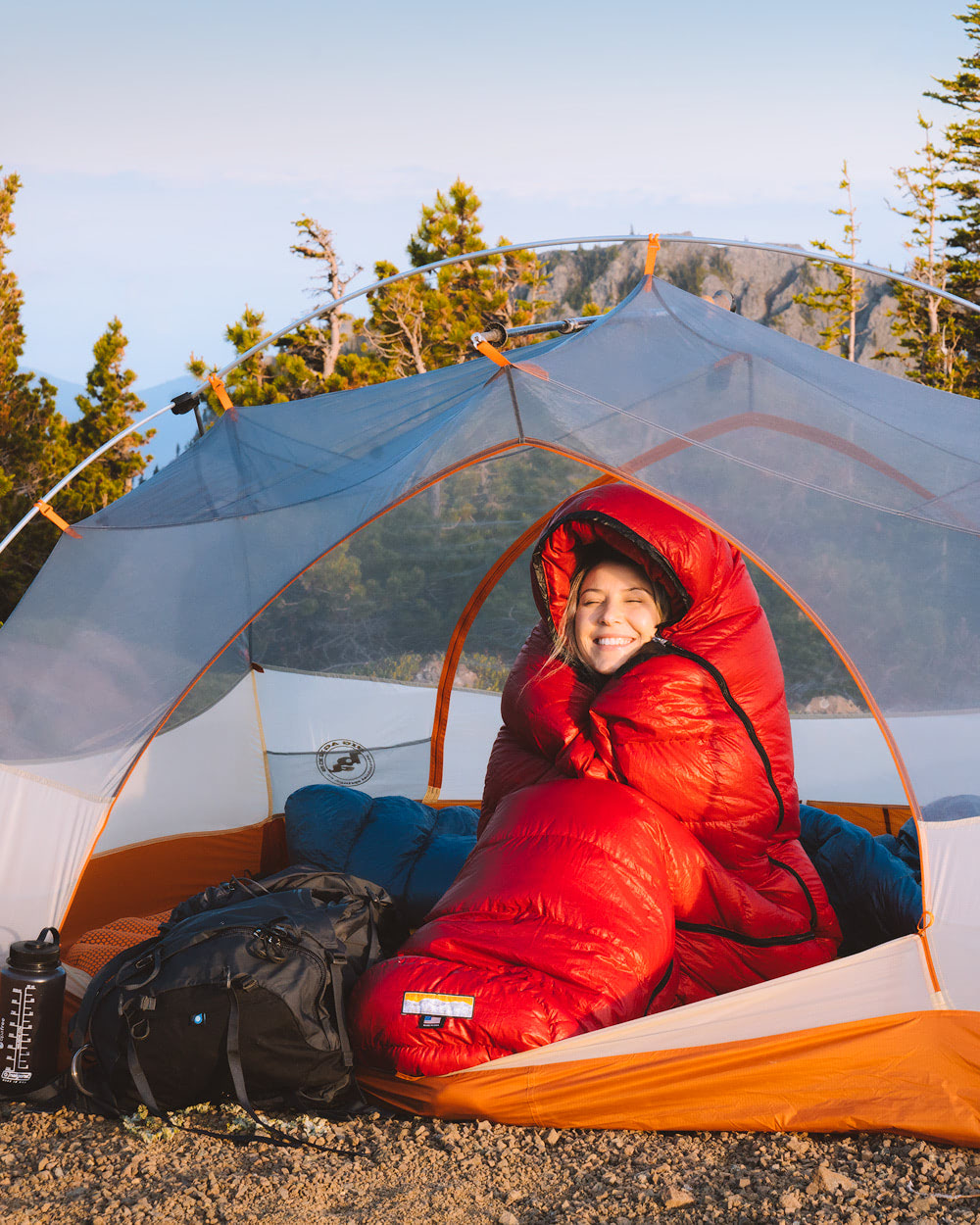 How to start a travel blog
Leave a comment below if you want to know more about starting a travel blog! Or if you want to know more about getting into the travel photography industry. What questions do you have and what resources would you find most helpful?
---
PIN to read later!