My husband and I were invited to sail on Seabourn's new ultra-luxury expedition ship – the Seabourn Venture. Seabourn has been a world leader in the cruise industry for years, and the Seabourn Venture is their first ever purpose-built expedition vessel. It was designed to travel to remote destinations such as Antarctica, the British Isles and Arctic, and the Northwest Passage. We sailed on the Sept/Oct 2022 Western Greenland and Arctic Canada itinerary, which started in Kangerlussuaq and ended in St. John's, Newfoundland. Let's jump into our review!
Disclaimer: This article is in partnership with Seabourn, but as always, all opinions and thoughts are my own. This blog also features some affiliate links, which means I get a small commission if you make a purchase (at no extra cost to you). Learn more about my affiliate policy here. Thank you for the support!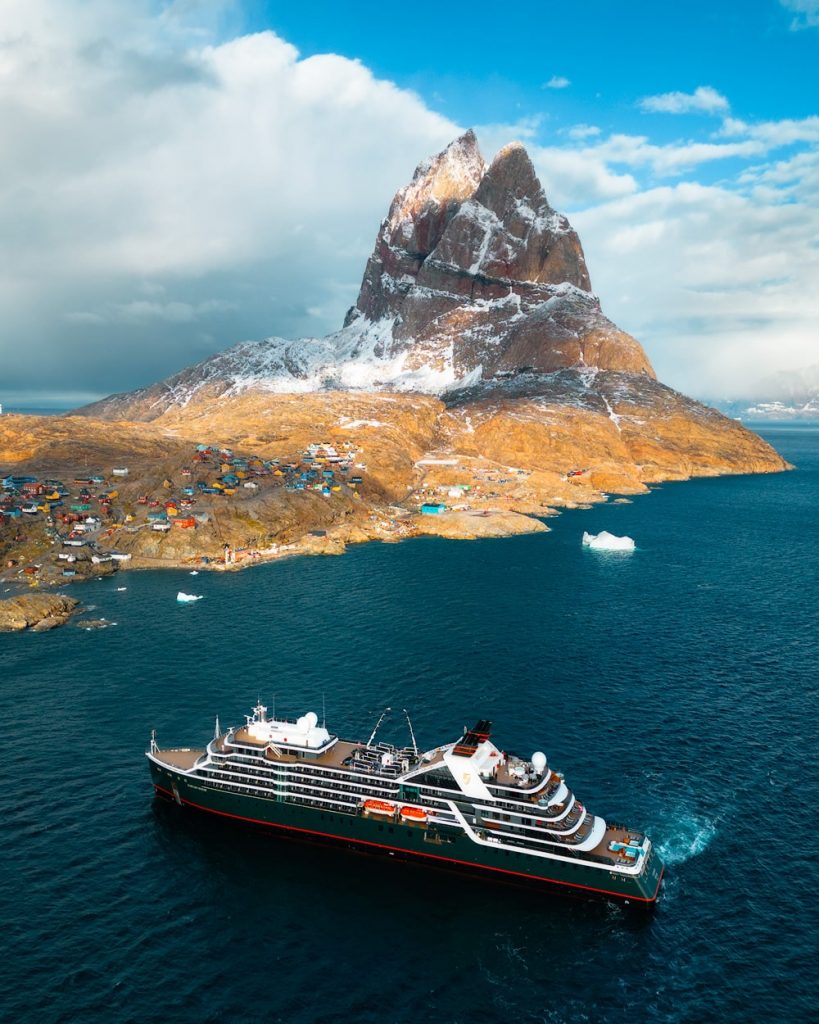 Seabourn Venture Arctic Expedition
When I think of "cruising", our Seabourn Venture expedition isn't necessarily what comes to mind. This isn't a ginormous ship with thousands of passengers. The Seabourn Venture is more intimate, with only 132 oceanfront suites and an environment where the crew will know your name and you'll know theirs. And it's not your typical vacation cruise… it's a true expedition to unique destinations. In our case that was Greenland and the Canadian Arctic. I'm talking about polar bears, zodiac adventures, sea kayaking, submarine dives, and more. The Seabourn Venture is built to explore!
One of the most impressive things about our voyage was the world-class 26-person Expedition Team who were on board to make sure guests had an exceptional experience both on land and at sea. The team is made up of naturalists, wilderness experts, scientists, and historians, and they really are alongside guests every step of the journey.
Our Itinerary and Voyage Map
We sailed on the Sept 18 – Oct 2 2022 Western Greenland and Arctic Canada itinerary. Our journey began with a charter flight from Reykjavik, Iceland to Kangerlussuaq, Greenland. From there we sailed north up the west coast of Greenland, across Baffin Bay, into the beginning of the famous Northwest Passage, down through the Canadian Arctic Archipelago, and ending in St. John's, Newfoundland. See a map below.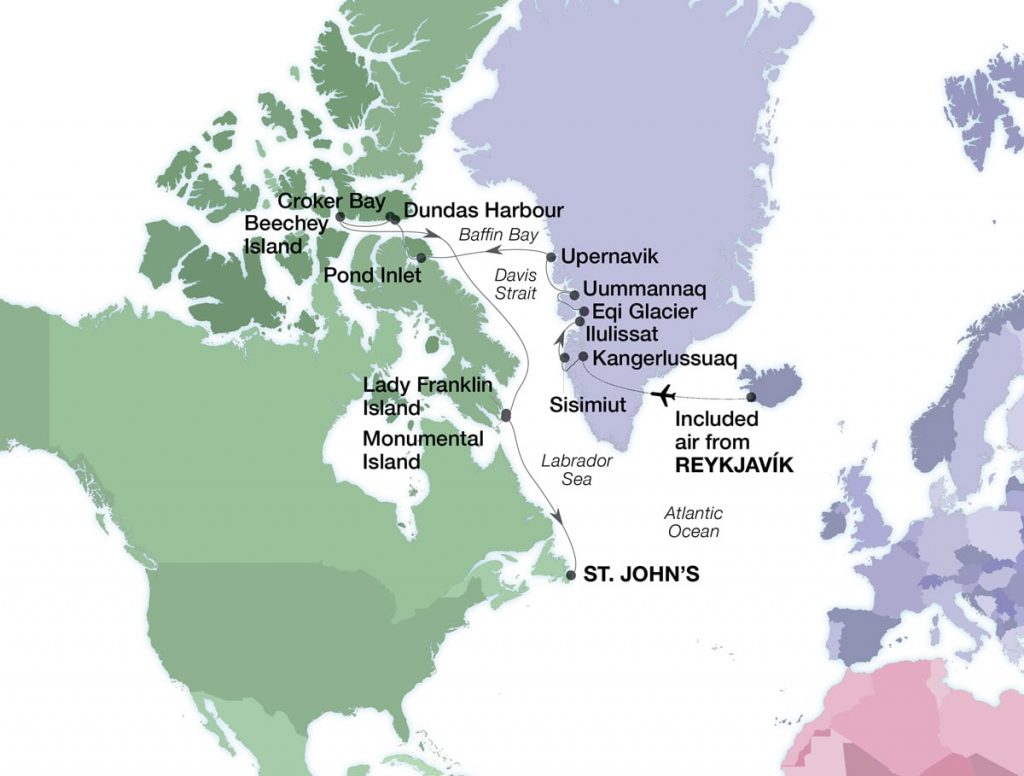 Exploring Western Greenland
Sailing through Greenland has been on my bucket list for YEARS, so this was a truly special experience. Honestly, I was mind blown from the moment we flew into Kangerlussuaq and saw the Greenland ice sheet. Then each day we explored just kept getting better and better. Some of the highlights were:
Hiking some of the famous Arctic Circle Trail in Sisimiut
Experiencing Inuit culture and traditions, e.g. the Greenlandic Mask Dance
Sea kayaking next to icebergs in Ilulissat
Meeting local sled dogs and getting to pet the puppies
Taking a zodiac cruise around Eqi Glacier and surrounding icebergs
Walking through the colorful town of Uummannaq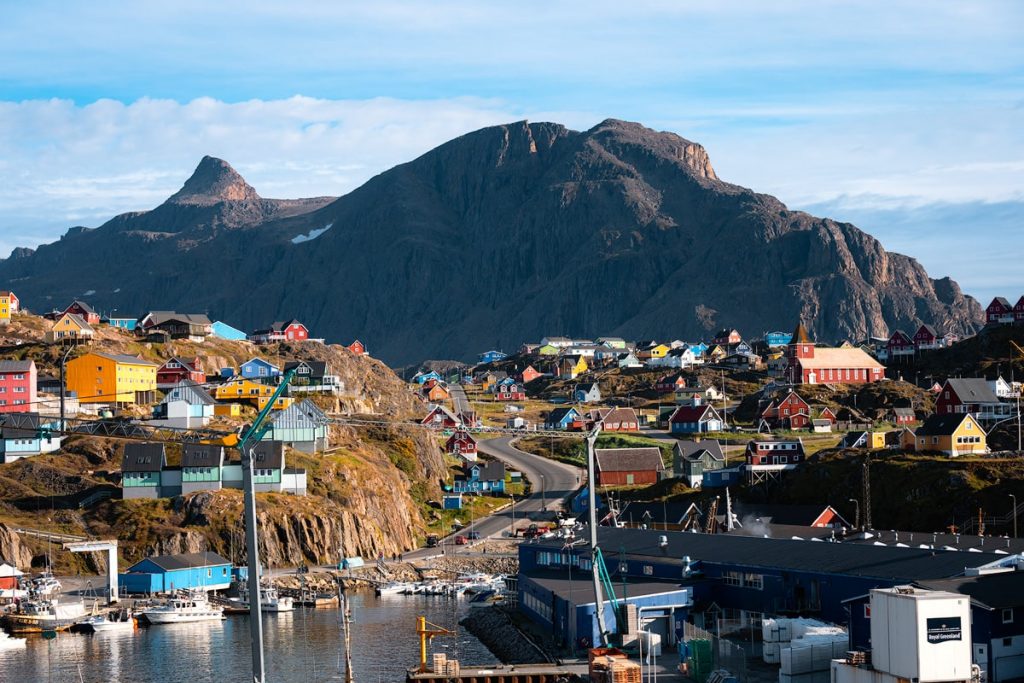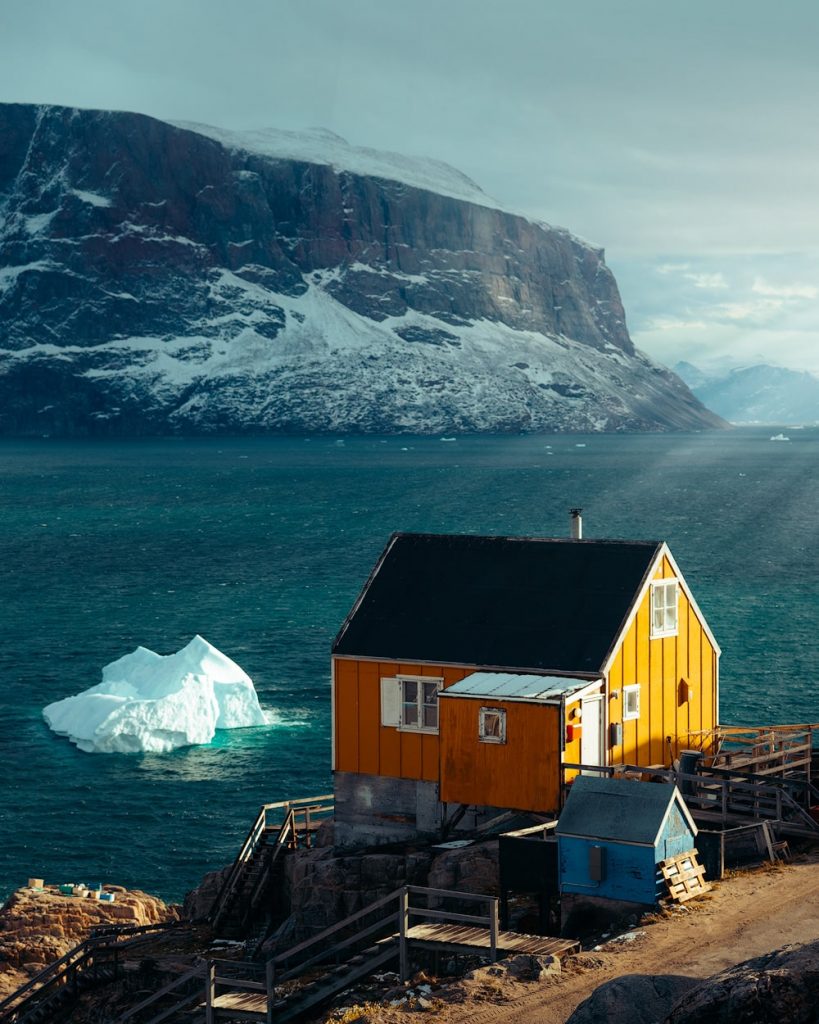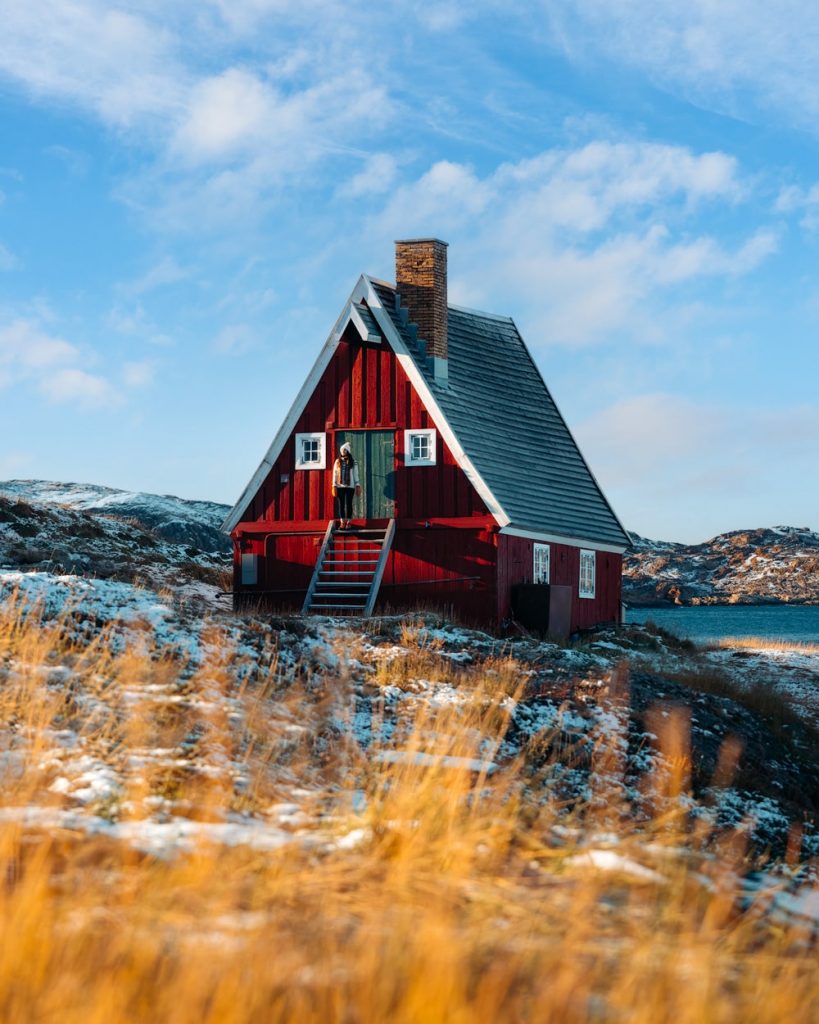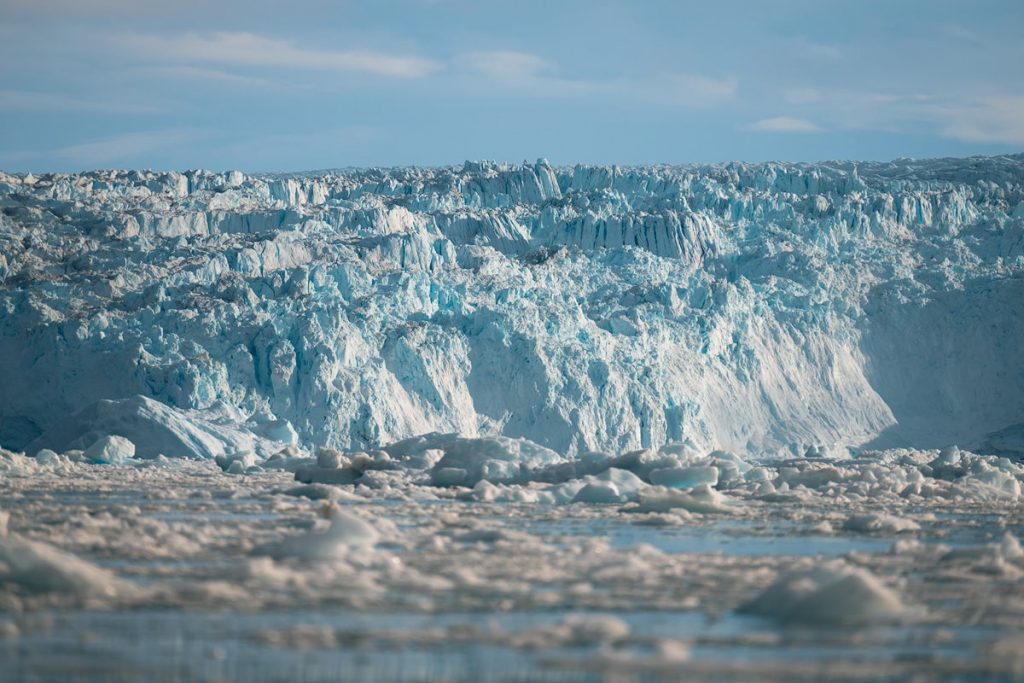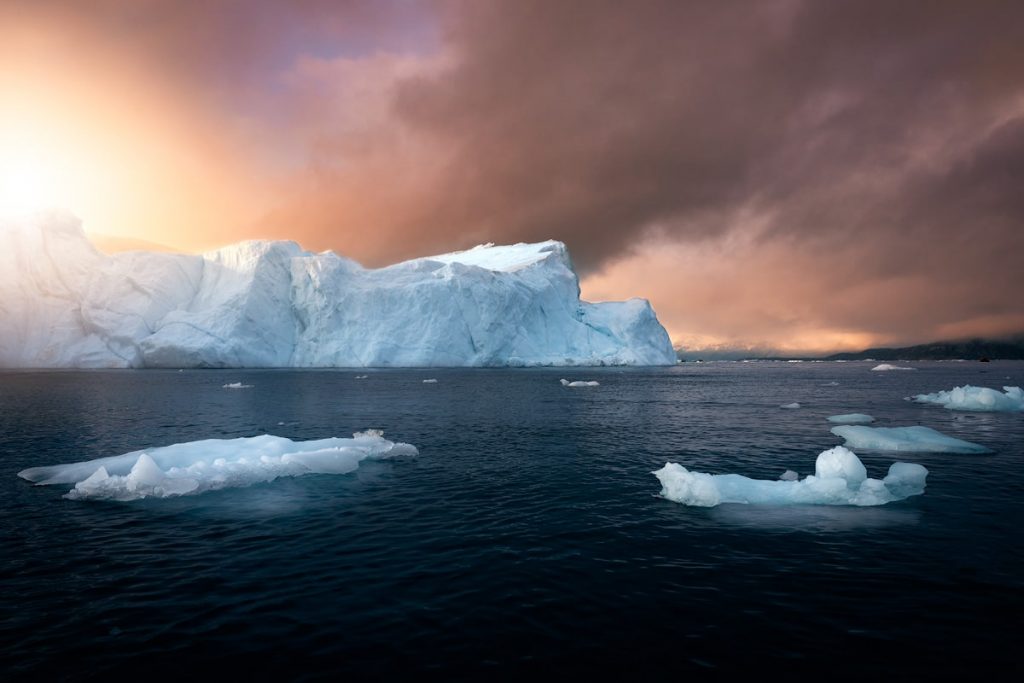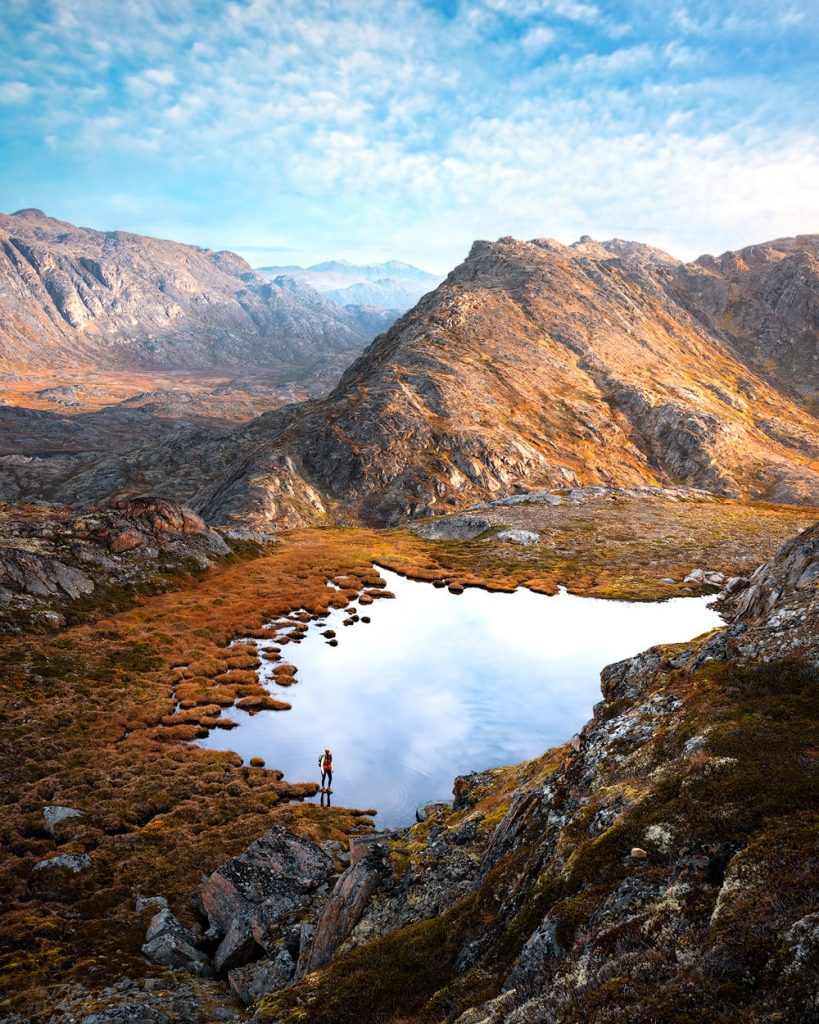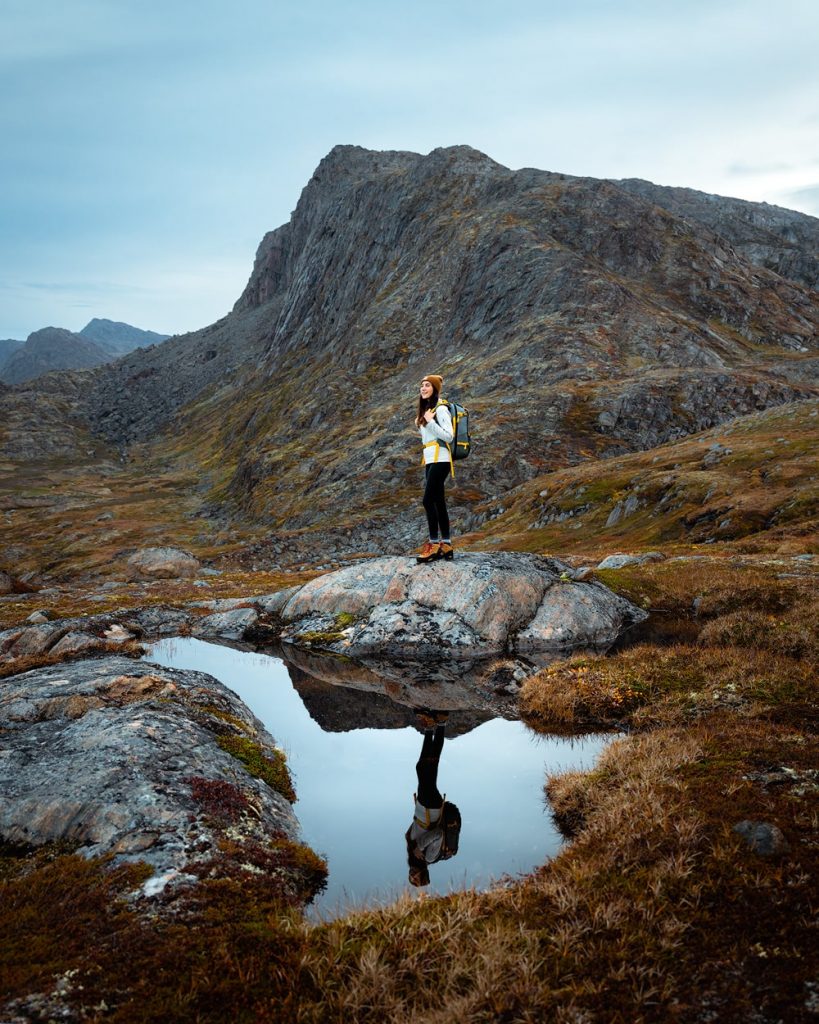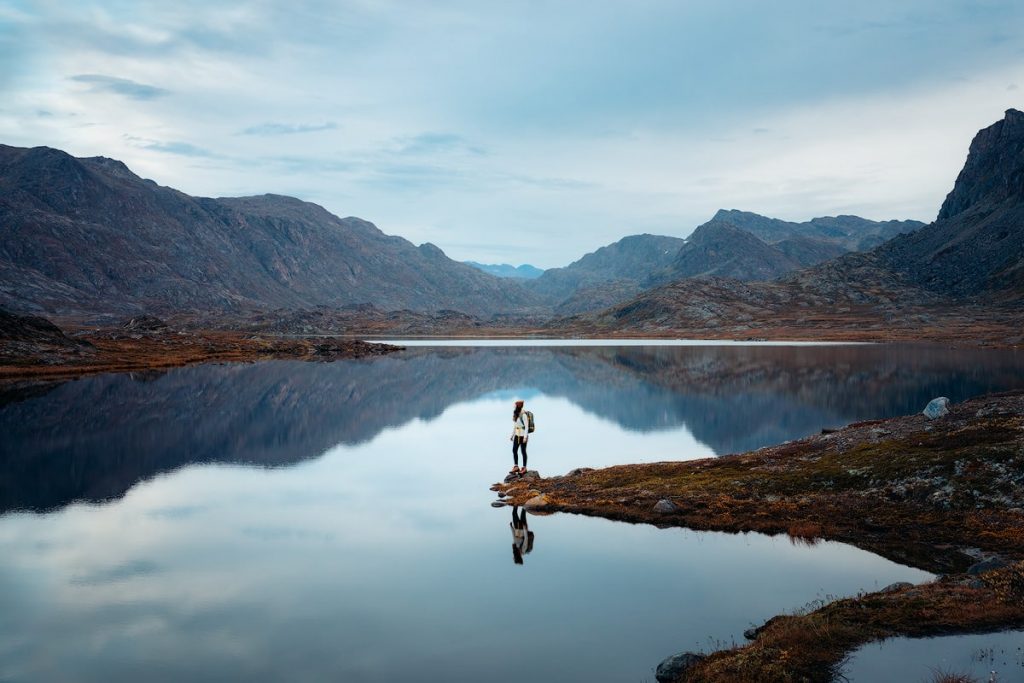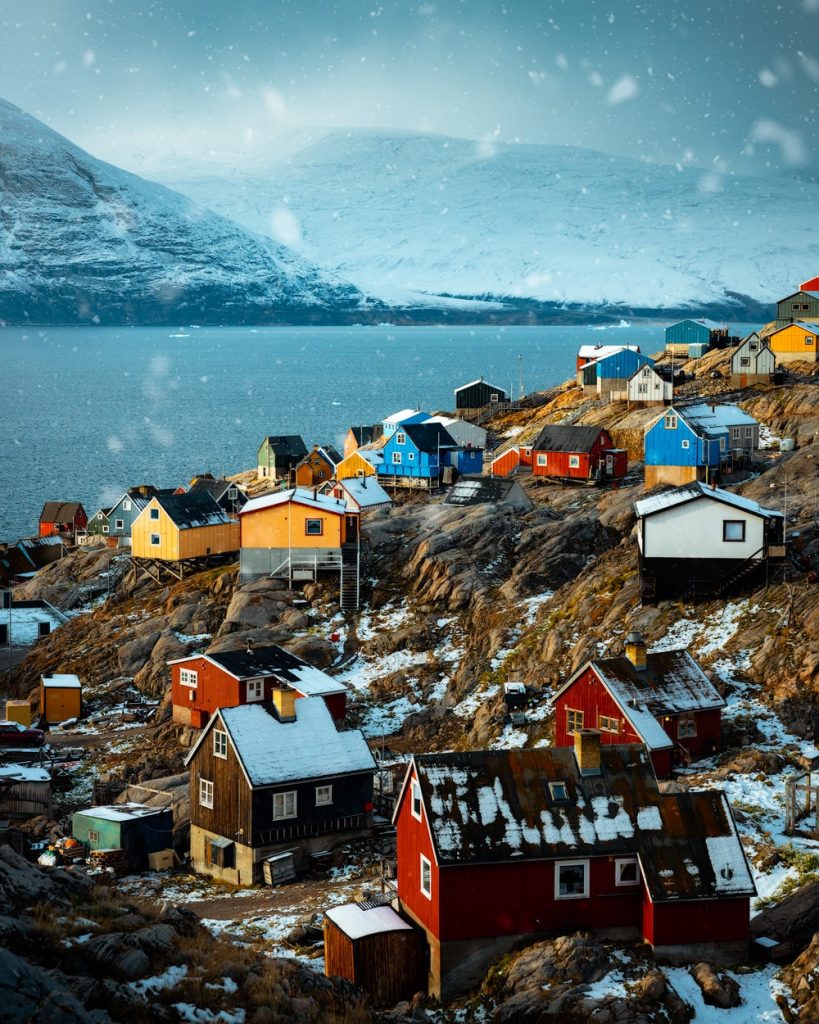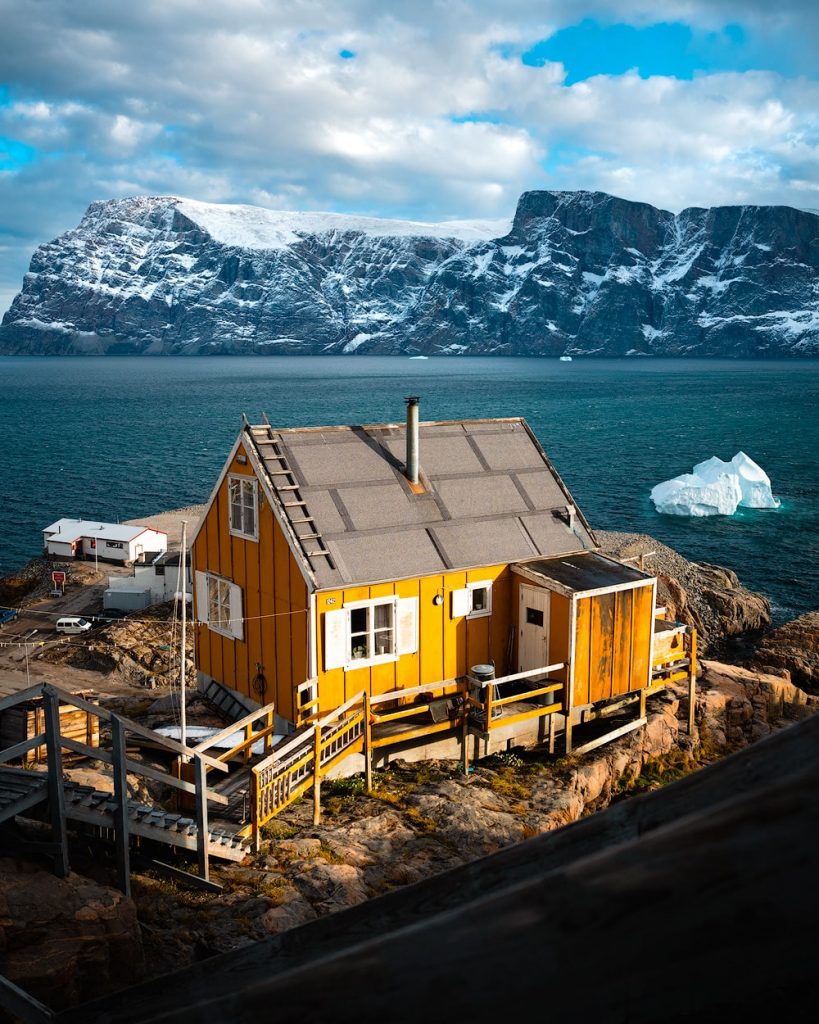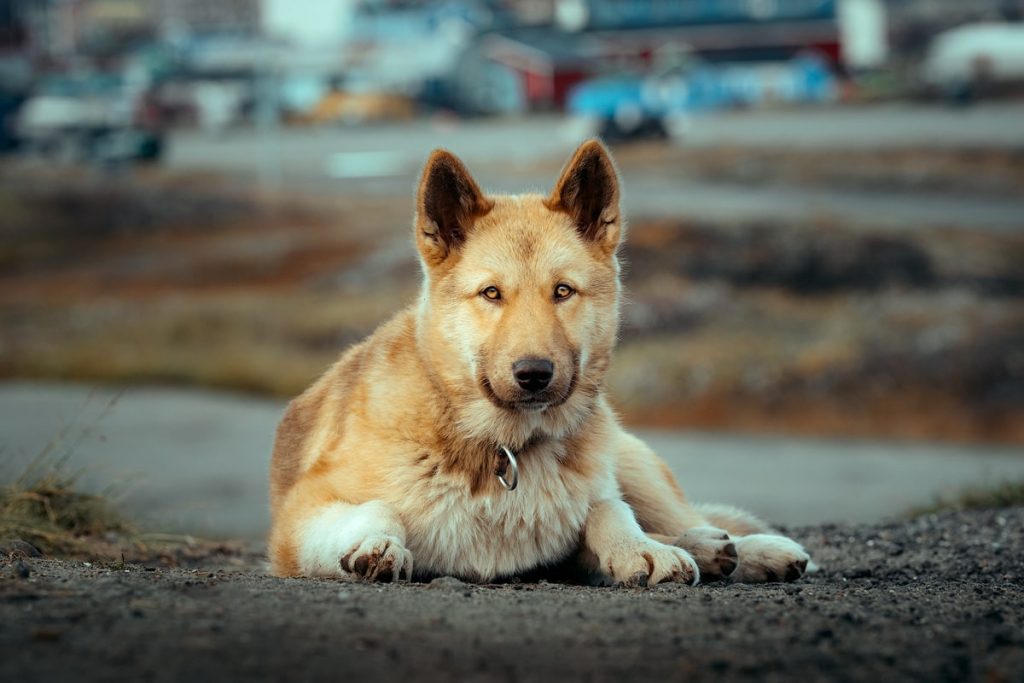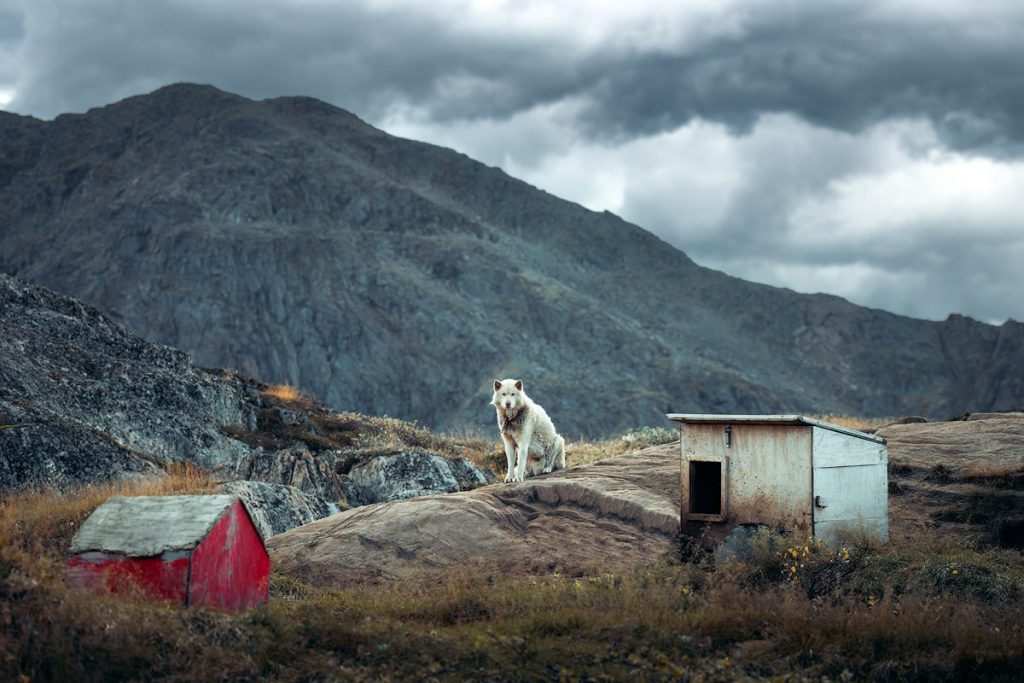 Sailing Arctic Canada and the Northwest Passage
I had read about the Northwest Passage and Franklin's infamous voyage before our cruise. Given this prior knowledge, it was really special to sail across Baffin Bay and enter Lancaster Sound. We unfortunately experienced some incremental weather and sea ice was forming very rapidly in the area. So, our captain made the decision to set sail south a little earlier than planned. It was a bit disappointing, but also the nature of traveling to these wild and unique destinations. Plus, the sea ice rolling in did mean we got to see numerous polar bears, which was a bucket list-worthy for sure.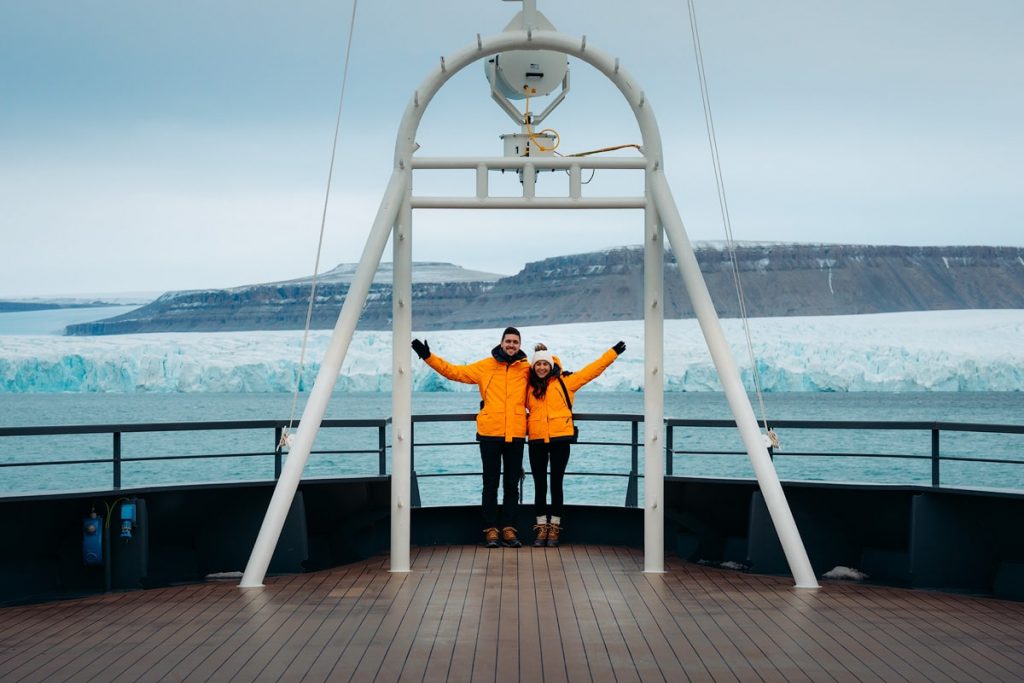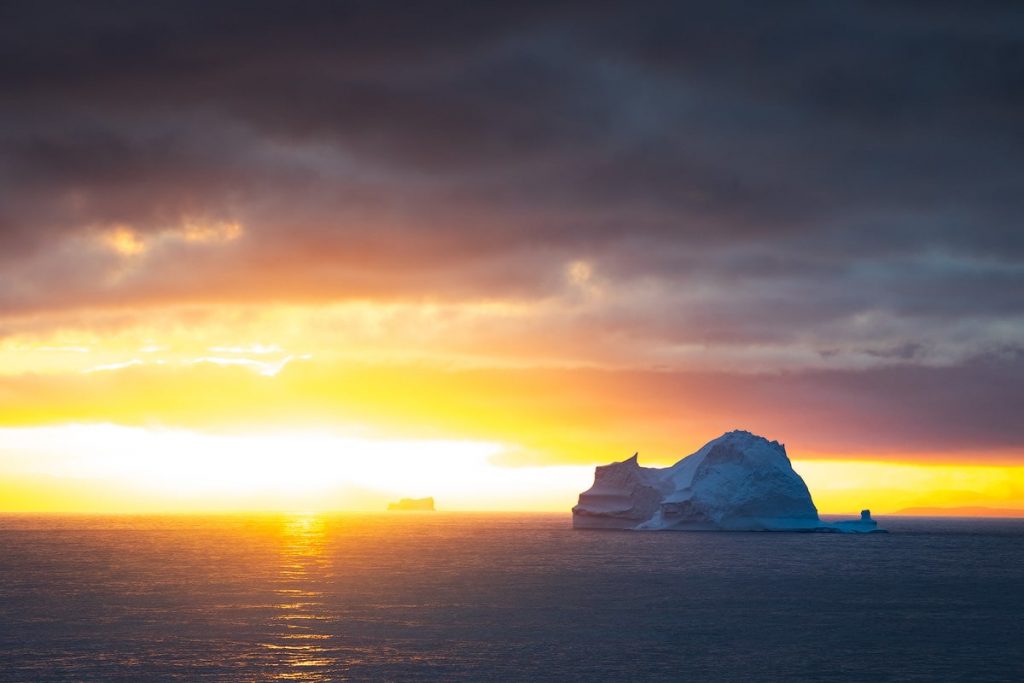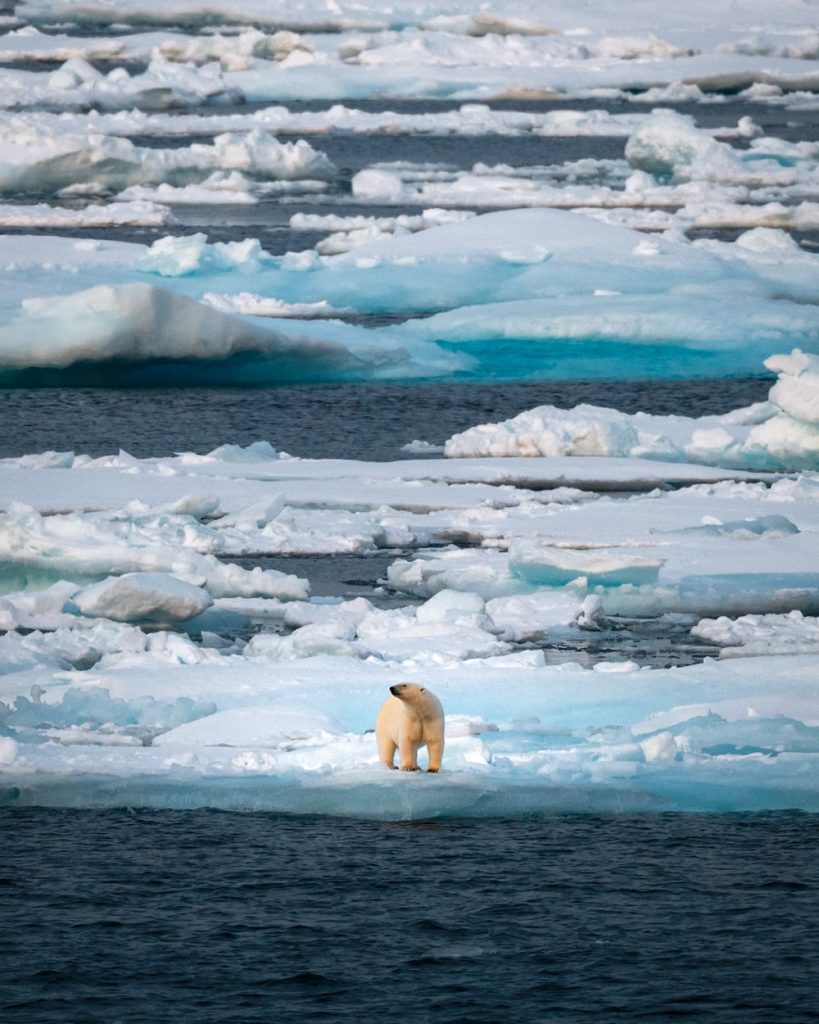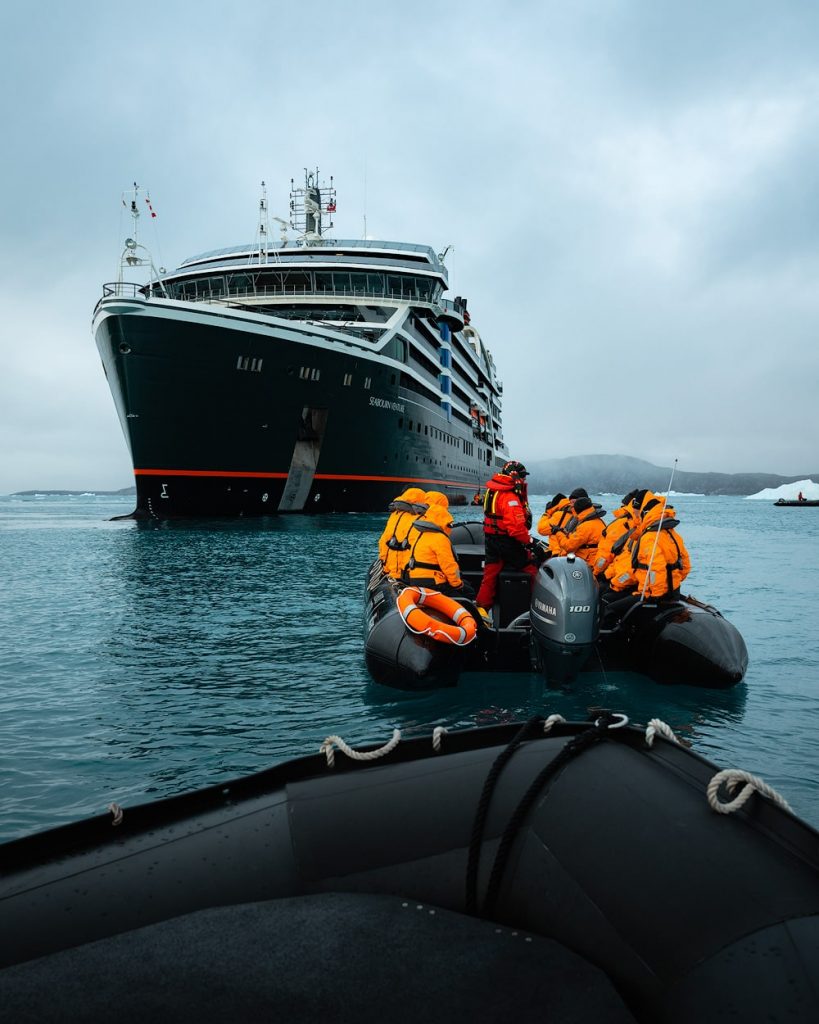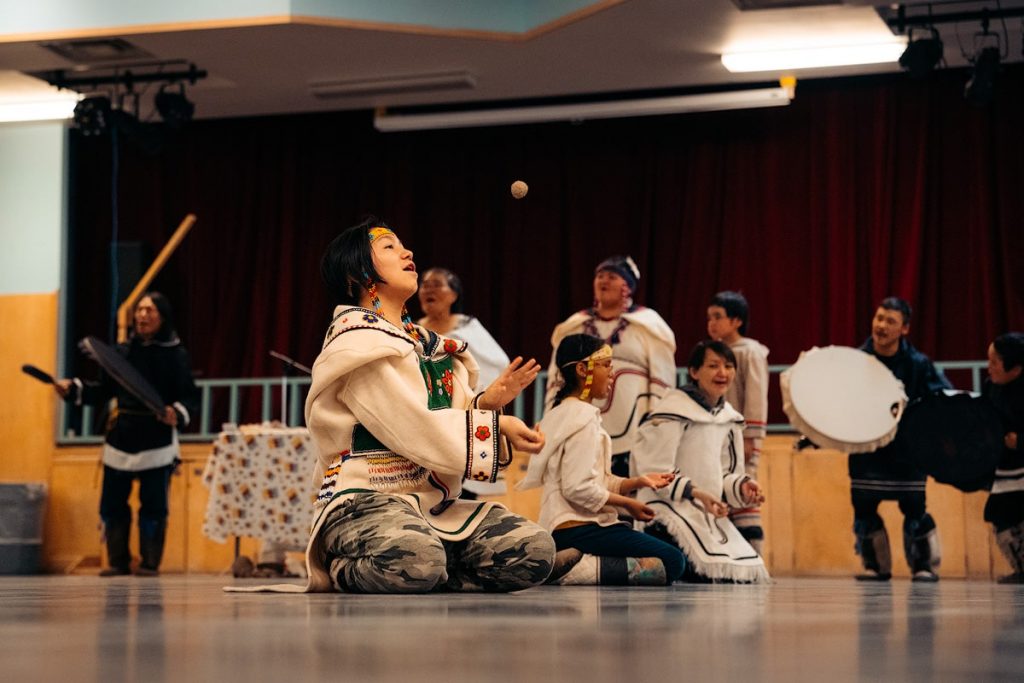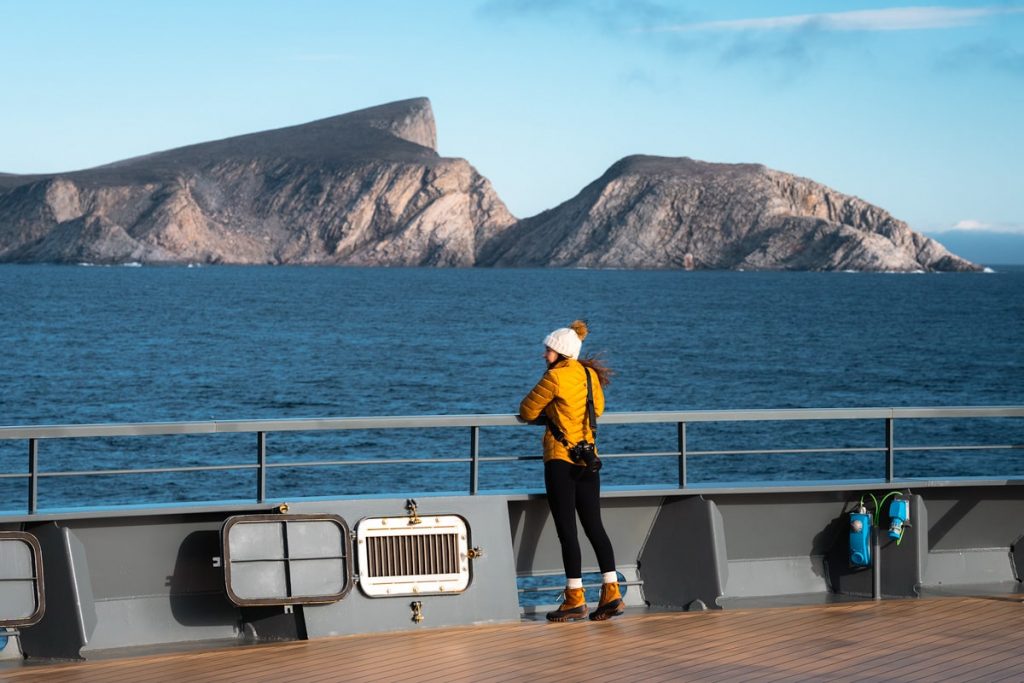 Life Onboard the Seabourn Venture
Seabourn's ships are the definition of ultra-luxury and the brand has an exceptional reputation in the cruising industry. The quality and size of the suites on the Seabourn Venture are very impressive (every single one has a balcony) and it feels like the ship had everything you could ever need on an expedition.
The Seabourn Venture boasts multiple restaurants, lounges, indoor and outdoor bars, 24-hour room service, daily high tea, live entertainment, a heated pool, whirlpools, hot tubs, a gym, spa, sauna, expedition mud rooms, an onboard store, in-suite TV with a wide range of movies to stream, and fairly fast Wi-Fi. Yep, you heard me right… there's satellite internet onboard! This is a game-changer for remote workers and keeping in touch with our friends and family.
Another thing that makes Seabourn stand out from other cruise lines is the phenomenal staff. Every single crew member onboard the Seabourn Venture was a joy to be around. They went above and beyond to ensure every single person onboard had an amazing time. In summary, life onboard the Seabourn Venture is a real treat!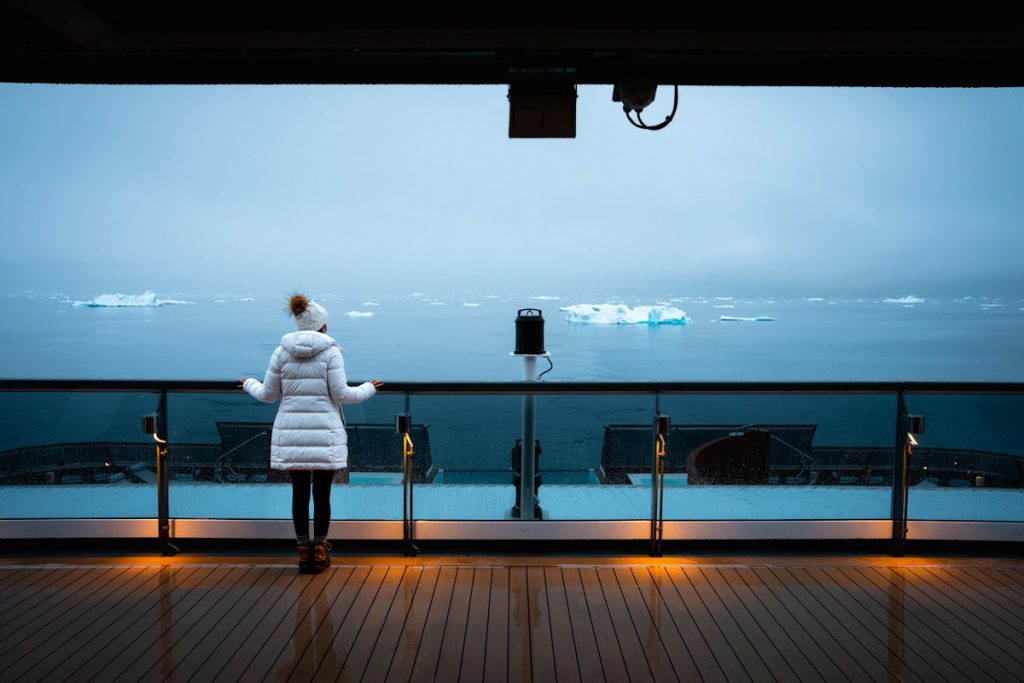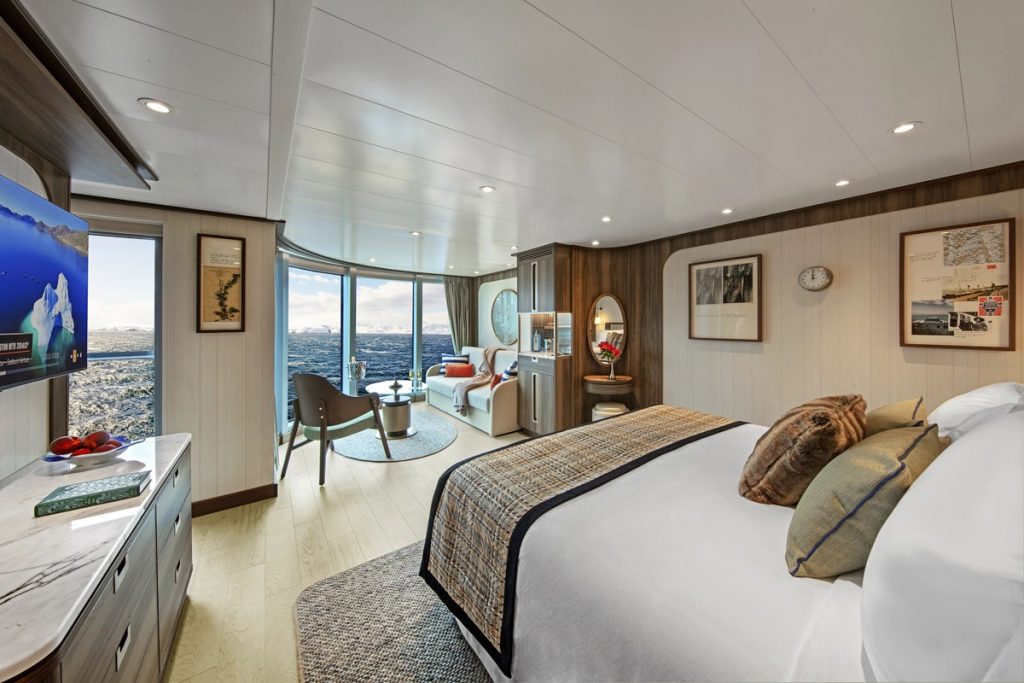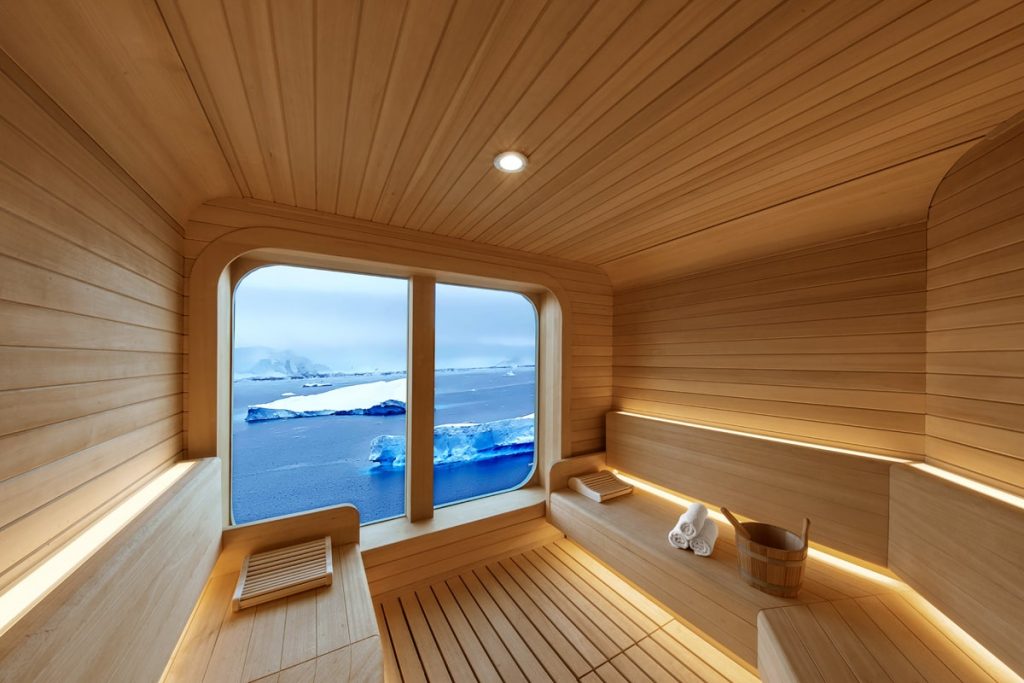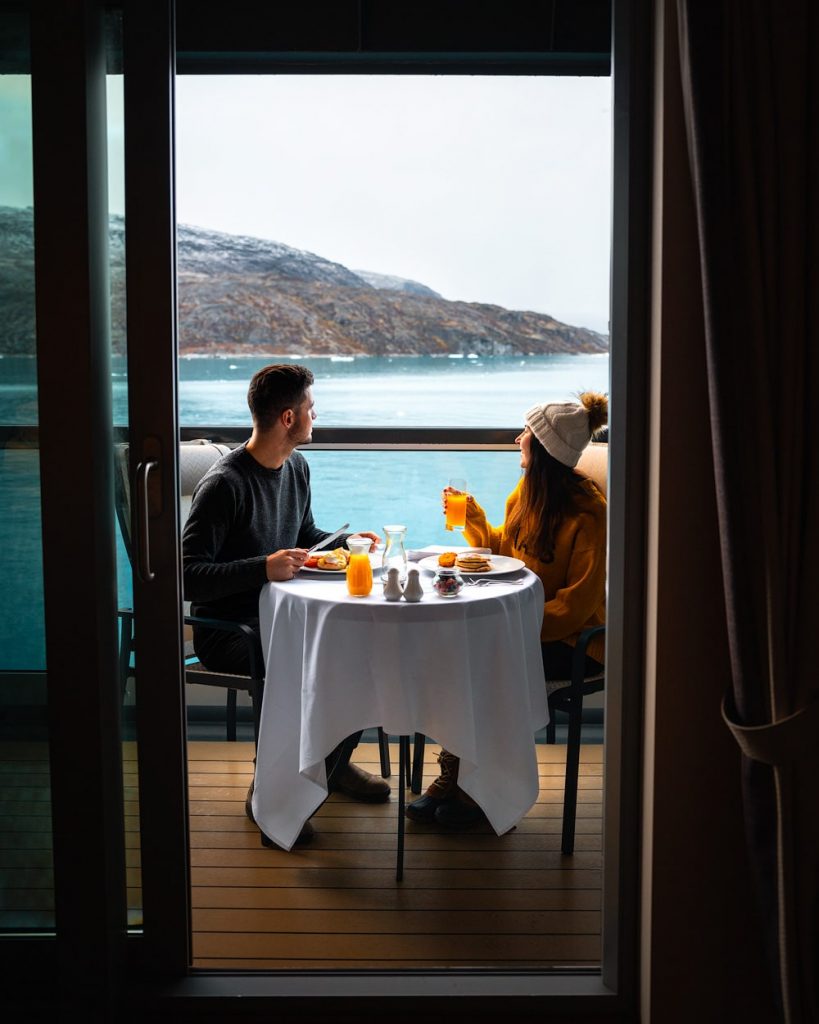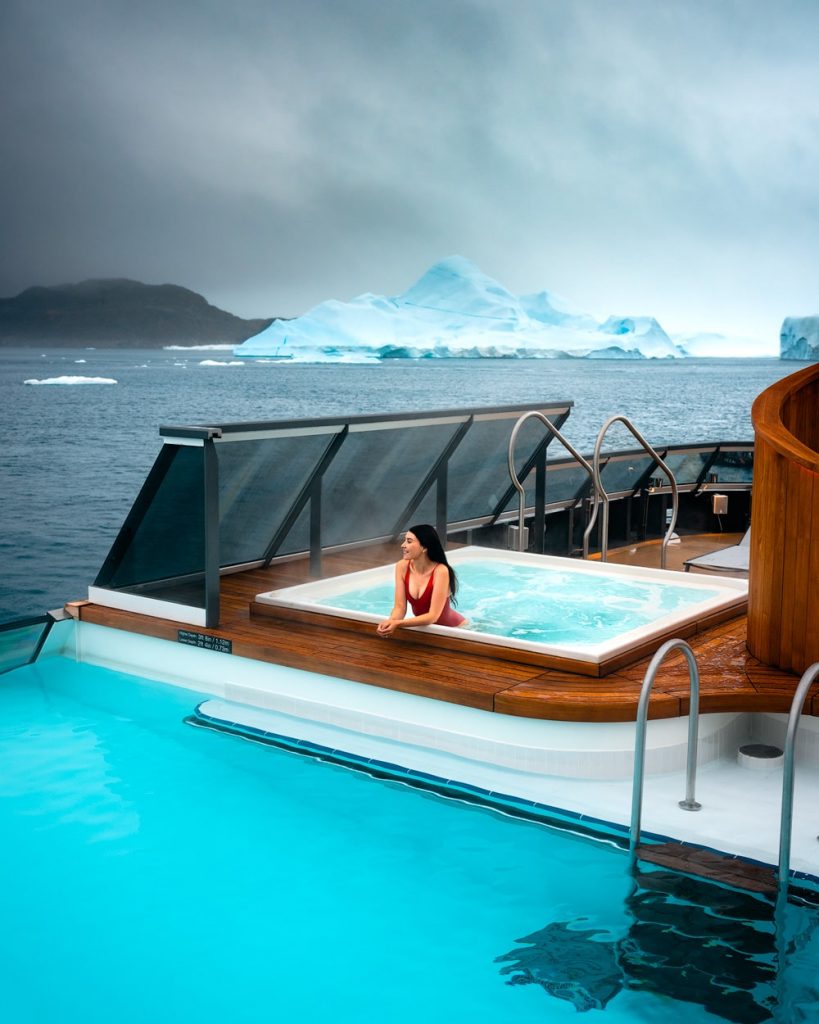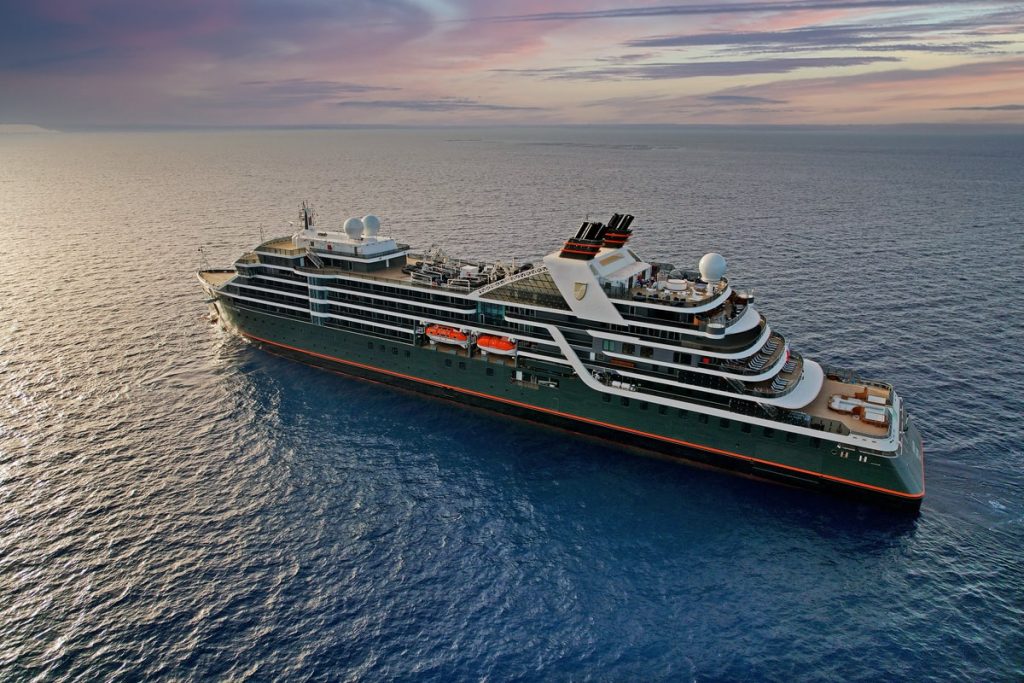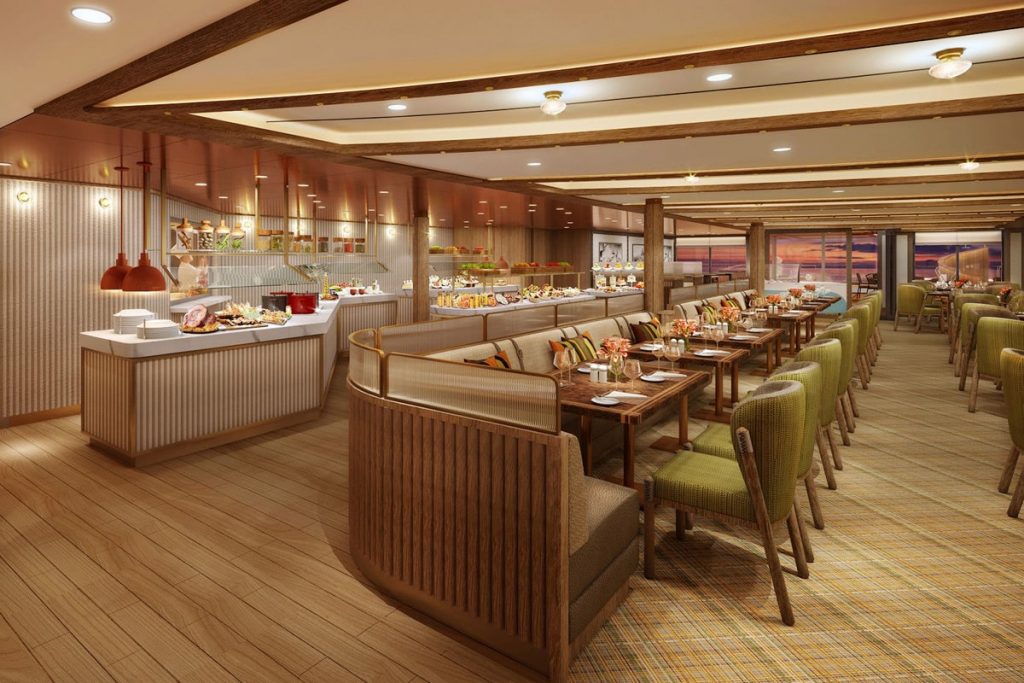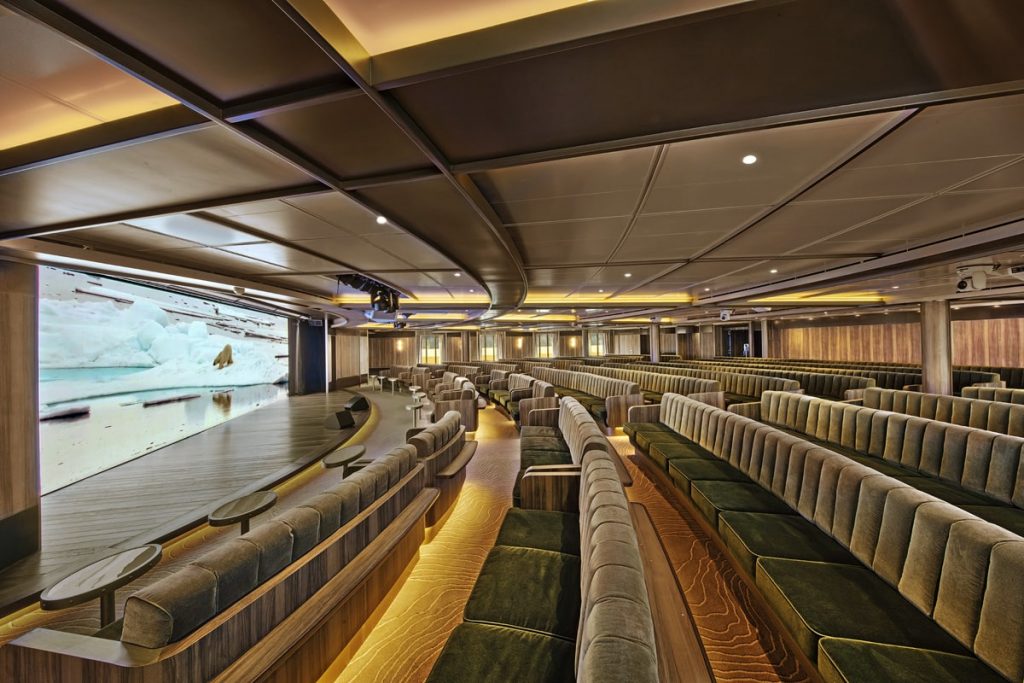 Expeditions on the Seabourn Venture
A unique element of sailing on the Seabourn Venture is being guided by a 26-person Expedition Team. This team is made up of experienced academics, scientists, and naturalists and they are there to enrich your trip both onboard and during off-ship adventures. We were super impressed with their skills and knowledge of the Arctic, especially during our zodiac tours and sea kayaking excursions.
Speaking of excursions, the Seabourn Venture offers numerous opportunities for off-ship adventures. These include zodiac tours, submarine dives, kayaking, guided hiking, and wildlife viewing. Plus, scuba diving and snorkeling in warmer destinations. Seabourn also works with local guides for tours such as helicopter flights, small plane scenic flights, cultural tours, and more.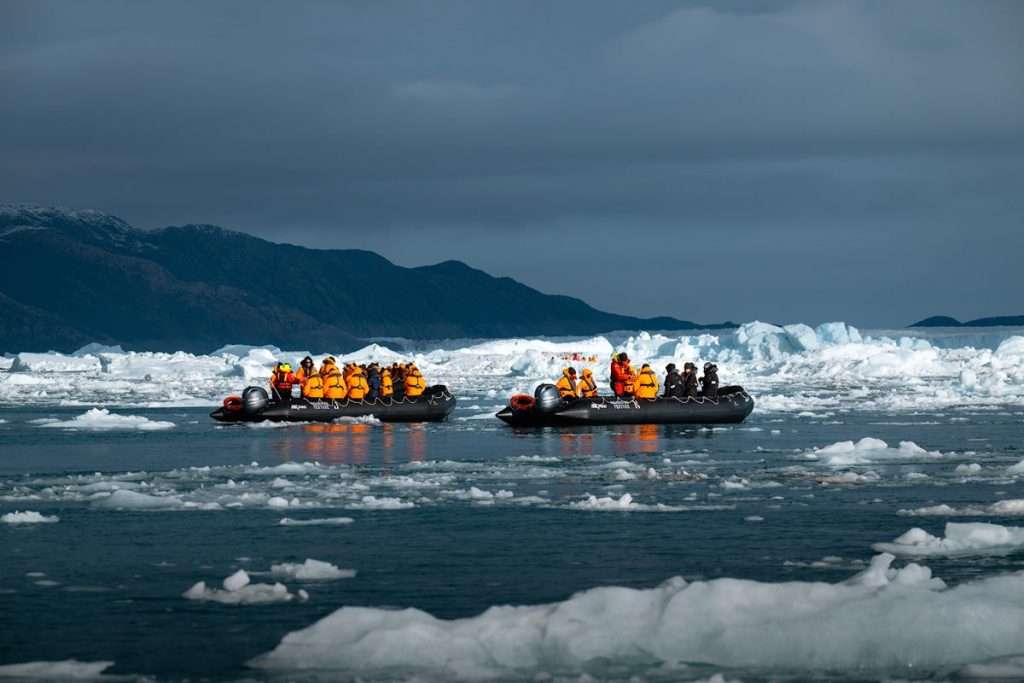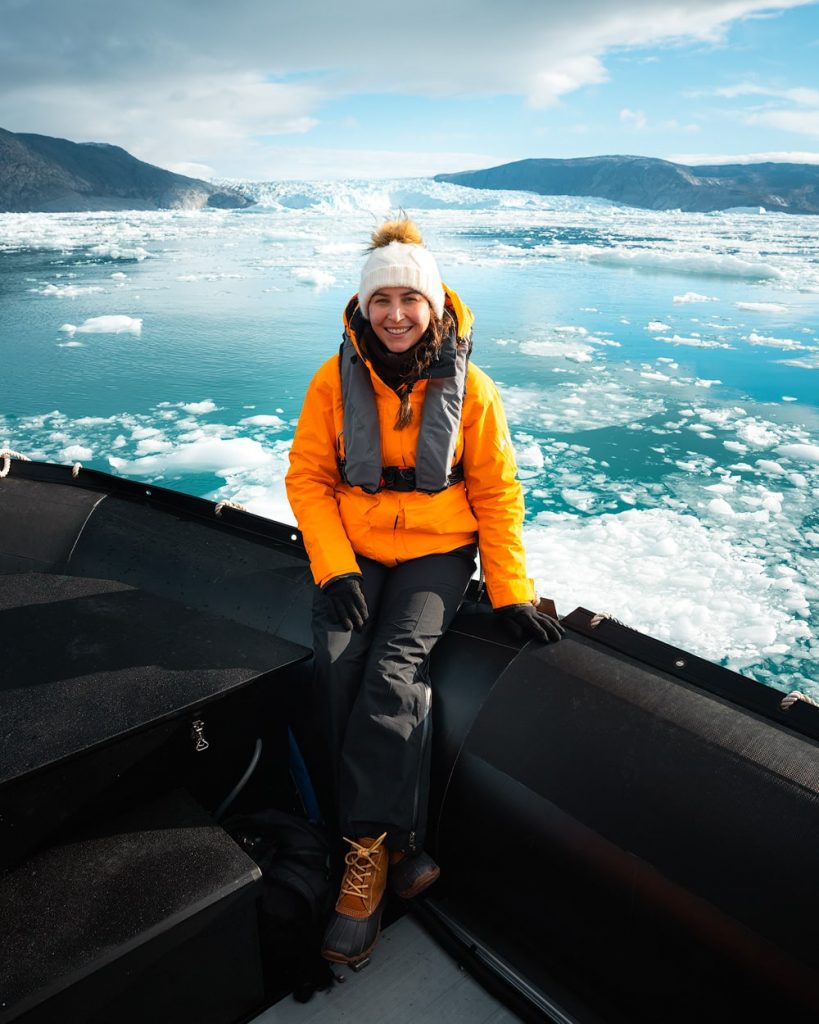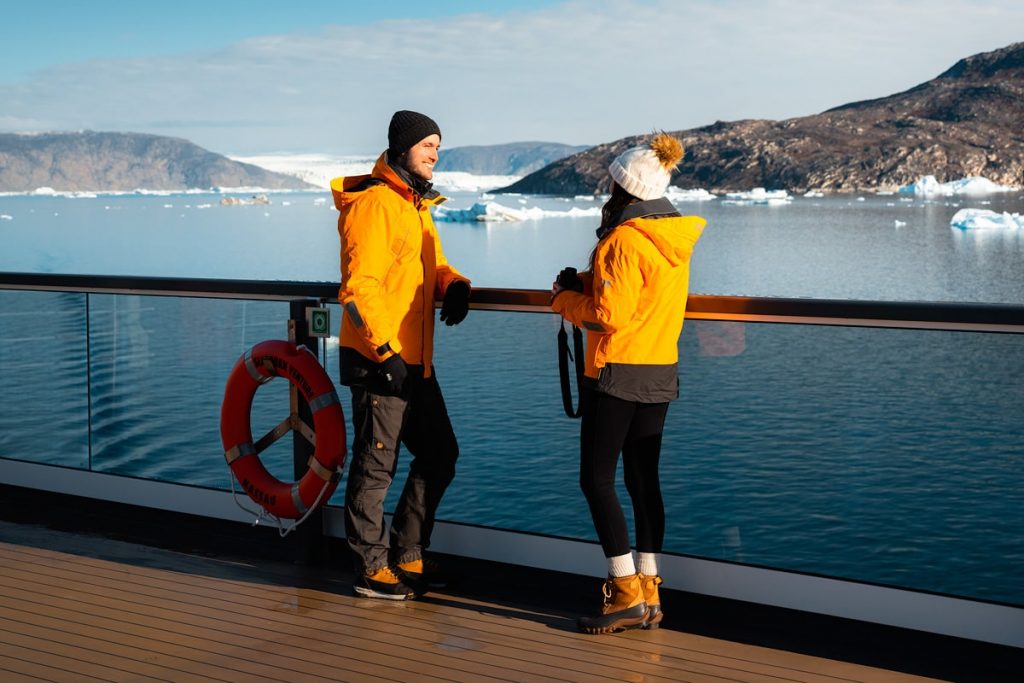 Our Honest Review of the Seabourn Venture
Our overall experience on the Seabourn Venture was extremely positive. As mentioned prior, the staff are truly exceptional and will go out of their way to make sure you have the best trip possible. The ship itself is a work of art and has everything you need for an expedition to the Arctic, or anywhere for that matter. We would sail with Seabourn again in a heartbeat!
Would we recommend this exact itinerary and dates? Potentially, if the voyage was a little earlier in summer. The first part of our trip, the Greenland section, was one of the best travel experiences we have ever had. We lost count of how many times we were in awe of the scenery and opportunities for adventure. But the second part of our voyage, the Canadian Arctic, wasn't able to live up to its full potential given the incremental weather we had and the arrival of sea ice.
Our recommendation would be to take a very similar itinerary to ours but to sail earlier in the season. This would give more opportunity for wildlife sightings, a higher chance of experiencing nice weather, and less chance for the sea ice to roll in early and prompt itinerary changes.
For example, the Seabourn Venture is undergoing a very similar itinerary in summer 2023, with the addition of sailing the entire Northwest Passage. That would be the trip of a lifetime! There's also the potential to add on the Scottish Highlands and parts of Iceland if you have extra time. Here are some cruises to check out:
The Seabourn Venture and the soon-to-be-finished Seabourn Pursuit have a range of other expedition destinations, including Antarctica (this cruise is on my bucket list!), South America, Europe, Alaska, Africa, and more. Browse all the expedition voyages here.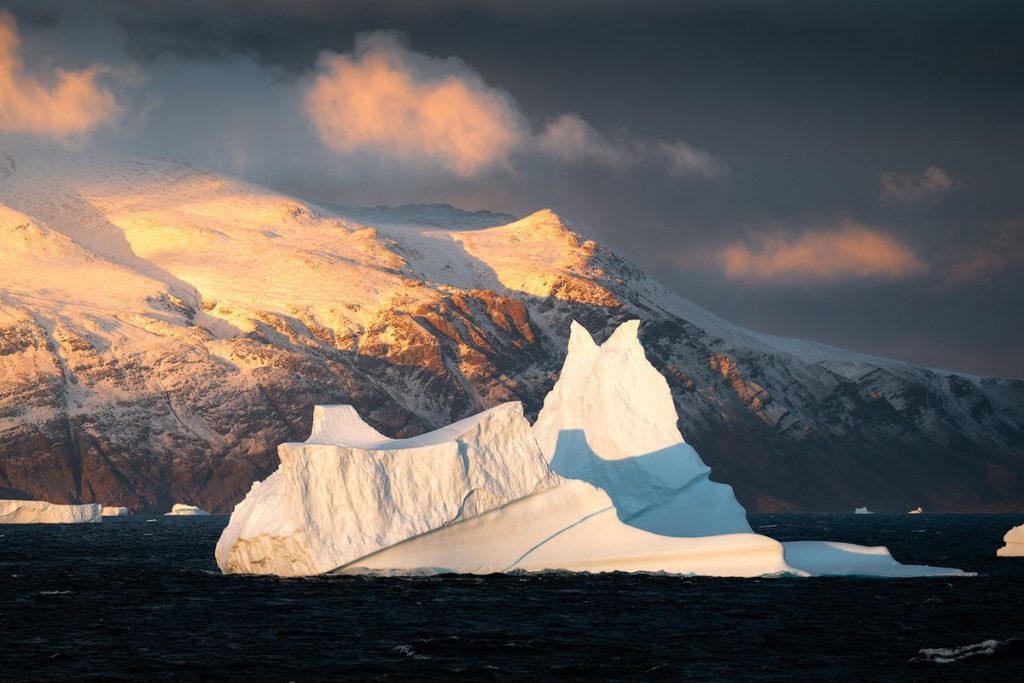 PIN for later