Planning your trip to a National Park soon? National Parks are so fun to visit but sometimes trying to avoid the crowds during summer months and planning ahead can be a bit frustrating. In this travel guide, I want to share with you the best tips on exactly how to avoid crowds in popular national parks, so you can make the most of your visit!
Disclaimer – This blog post features some affiliate links, which means I get a small commission if you make a purchase (at no extra cost to you). It's one of the ways I can keep producing free guides and resources for my readers. Hear more about my affiliate policy here. Thank you for the support!
---
How To Avoid Crowds In National Parks
In 2017 I visited all the United States national parks on an epic 7-month road trip. Click here to check out my national parks itinerary and map. I have since gone on to visit many of the national parks numerous more times and definitely have learned a thing or two about navigating crowds. These tips on how to avoid crowds in national parks come from firsthand experience and will allow you to truly enjoy your park visit!
1. Visit Midweek and During Off-Peak Seasons
The best time to visit national parks is during midweek and off-peak seasons. Tuesdays and Wednesdays are usually the quietest days to visit the parks. As for the off-peak season, this can vary park by park but it usually is during the months of October, February, and April. Spring and fall generally have the best temperatures and the least crowds. Spring has new life blossoming everywhere like wildflowers and baby animals, while in fall you can find beautiful autumn foliage to explore.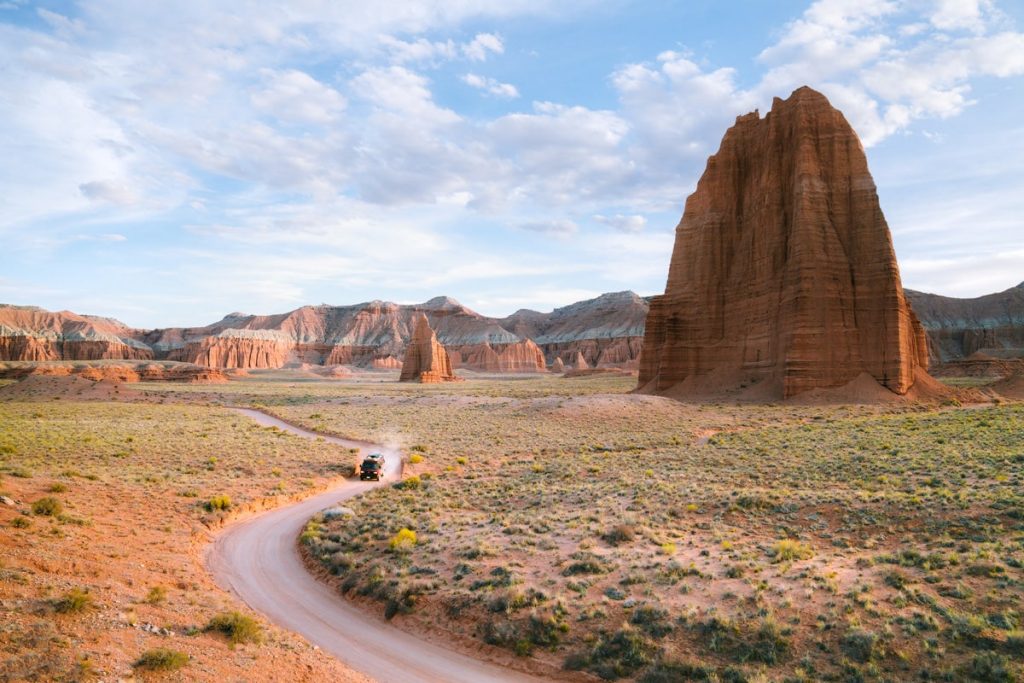 2. Choose Less Visited National Parks
When choosing which national parks to visit, it is best to avoid the most visited parks. Yosemite Valley and other popular national parks can become very crowded, especially during their peak seasons. Instead, opt for parks that are less popular as they tend to have fewer crowds. This will make your visit more enjoyable easier for you to fully take advantage of everything that the park has to offer. Also, you will be surprised at how truly beautiful many of the less popular parks are! Check out my guide on the 15 Least Crowded National Parks in the US.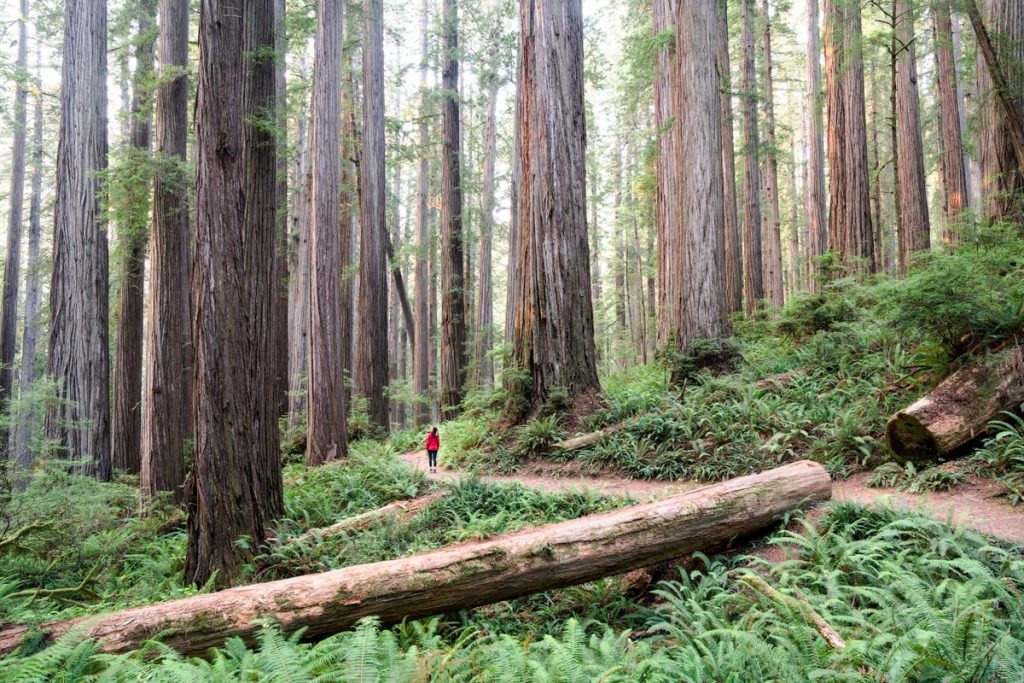 3. Be Self Sufficient and Prepared
Being prepared for your trip and planning ahead can help you make the most of your national park visit. Here are a few things you can do:
Have a map handy and plan your visit ahead of time and scope out the north and south rim of the park ahead of time. You can find free maps to download on the National Park Service website. Some national parks even have an app that you can download, but keep in mind that cell service can be spotty in some areas of the park.
Bring your own food and water. Lines for food can take up a good chunk of your day if you rely on park concessionaires.
Pack any other necessities that you may need like sunblock, bug repellent, etc. so you won't have to make a stop at the gift shop or convenience store. These shops can get very busy!
By being self-sufficient and coming prepared you will be more likely to avoid lines and crowds of peoples.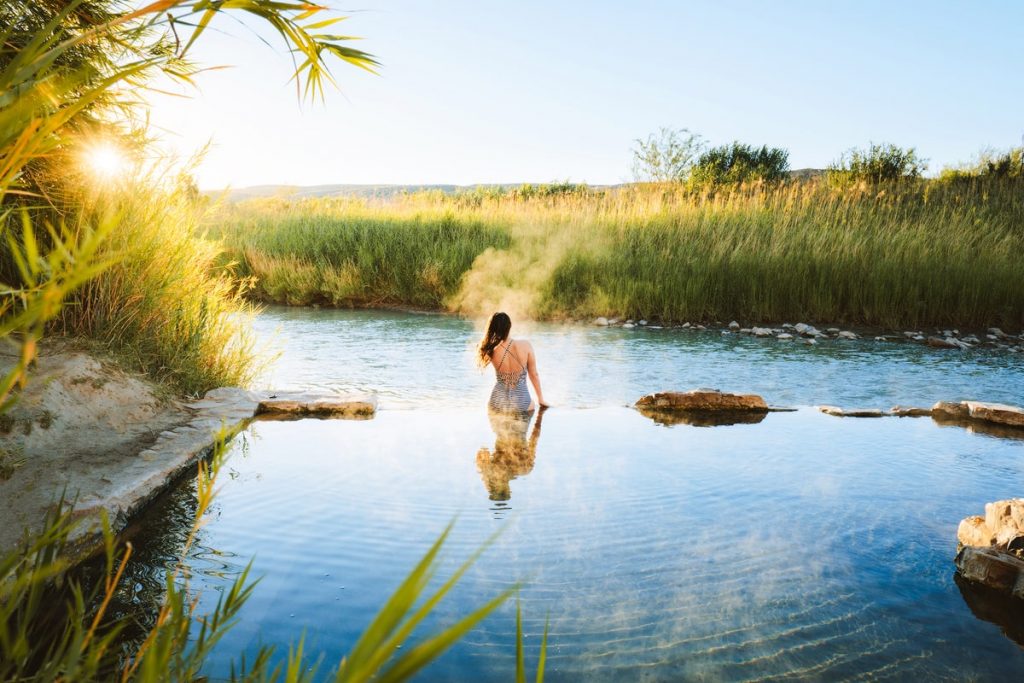 4. Start Your Day At Sunrise
The best way to take full advantage of your national parks visit is to start your day at sunrise. There will be fewer crowds at this time and you will also be more likely to witness wildlife going about their natural ways. The birds will be singing and everything just feels so fresh in the morning! Keep in mind that sunset is also a good time to enjoy the national parks when you're trying to avoid crowds. I do find that sunrise is definitely quieter though.
Pro tip: I would recommend finding the best overlooks and spots in the park to enjoy sunrise and sunset from. For sunrise, I suggest finding an overlook or location that looks east, and for sunset, one that looks west. Arrive a little early so you can watch nature's most beautiful show.
Read next: How To Plan A National Parks Trip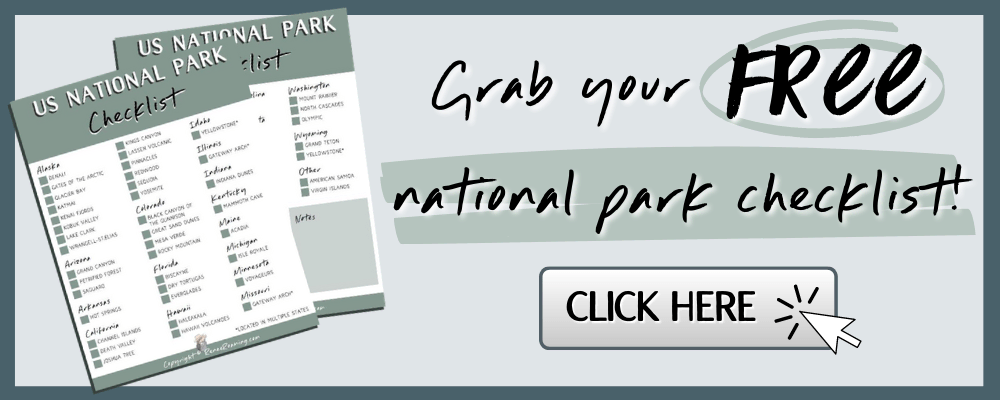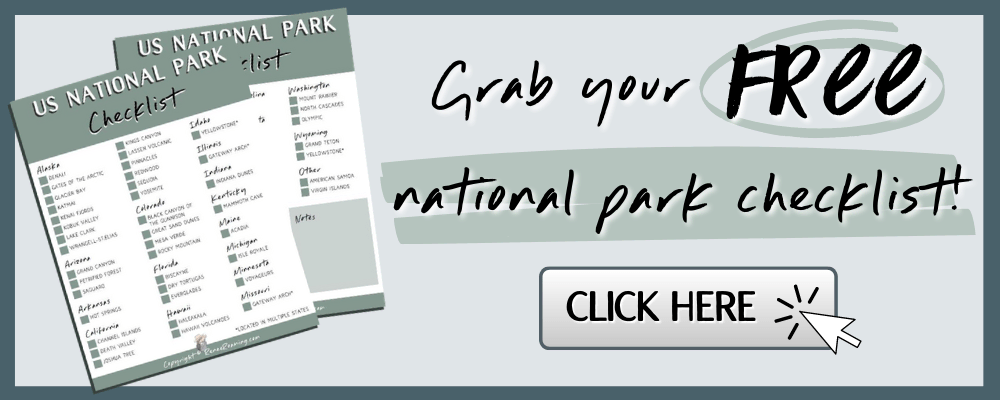 5. Explore Less Popular Parts of the Park
National parks have many things to offer and certain viewpoints or hikes like the ones at the Grand Canyon often get busy for good reason… they are beautiful and worth seeing! In saying that though, if you are trying to avoid crowds, it is best to choose less explored viewpoints and trails for the majority of your adventures. You can experience the more popular areas during sunrise or sunset hours and then make sure to vacate during the middle of the day when crowds are at their peak. Usually, these high traffic times are between 9 am to 4 pm but can vary depending on the days you visit, season, and the park.
Pro tip: Drop by the national park visitor center and ask a ranger what they suggest for a less-crowded park adventure. I typically find that they are receptive to sharing these kinds of spots because it's best for the park to have crowds more spread-out.
Read next: 15 Most Underrated US National Parks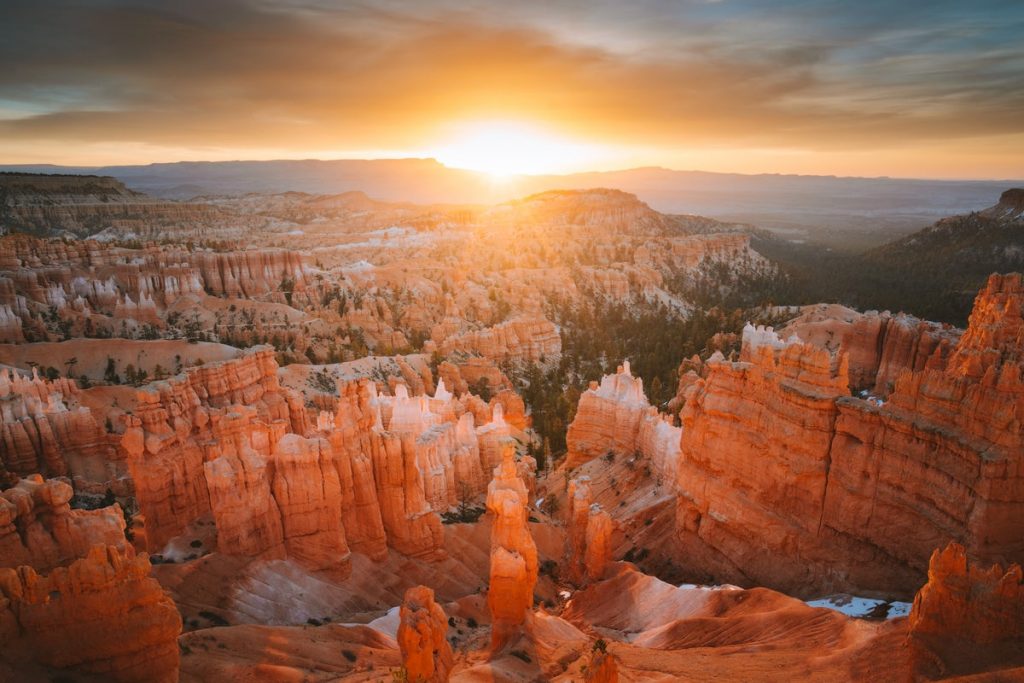 6. Stay Outside of the National Park
Another great way to avoid the crowds at the National Park is by selecting lodging outside of the park. Staying overnight at a quiet nearby vacation rental rather than the busy park lodge or campgrounds can help you find some solitude each night. You can also find local campgrounds nearby where you can car camp or sleep in your car. Use my guide on how to find free campsites if you're on a tight budget or want even more solitude.
Read next: How to Sleep In Your Car and How To Find Free Campsites Across The USA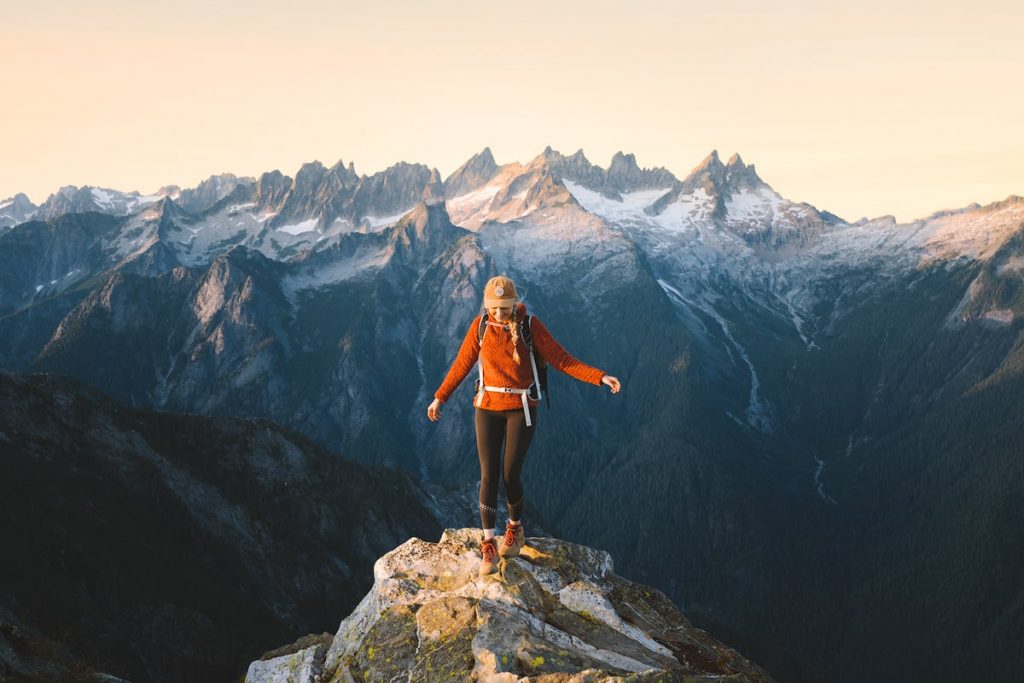 Hiking trails are a great way to avoid the crowds at national parks. Many people tend to stay in the highly crowded tourist areas of the park but don't tend to hit the trails. By going on a short hiking trip you can explore some beautiful locations that most people won't even dare find. Do some research beforehand to find out which national park trails are busier than others, and select ones that are generally less crowded.
Read next: Beginners Guide to Hiking
8. Plan a Backpacking Trip
Another way to avoid crowds in national parks is to head out on a backpacking trip. This is by far the best way to avoid crowds! By doing a backpacking trip you can explore more of the park, find gorgeous views, and enjoy more of the wilderness areas that most people don't see. If you're up for the adventure, backpacking in the national parks is a truly incredible experience! Be sure to plan ahead if you choose to undertake a backpacking trip as it's imperative that you are physically prepared and follow park guidelines.
If you do plan on doing a backpacking trip make sure to check that national park's website to see if you need permits or need to make reservations prior to your visit.
Read next: Beginners Guide to Backcountry Camping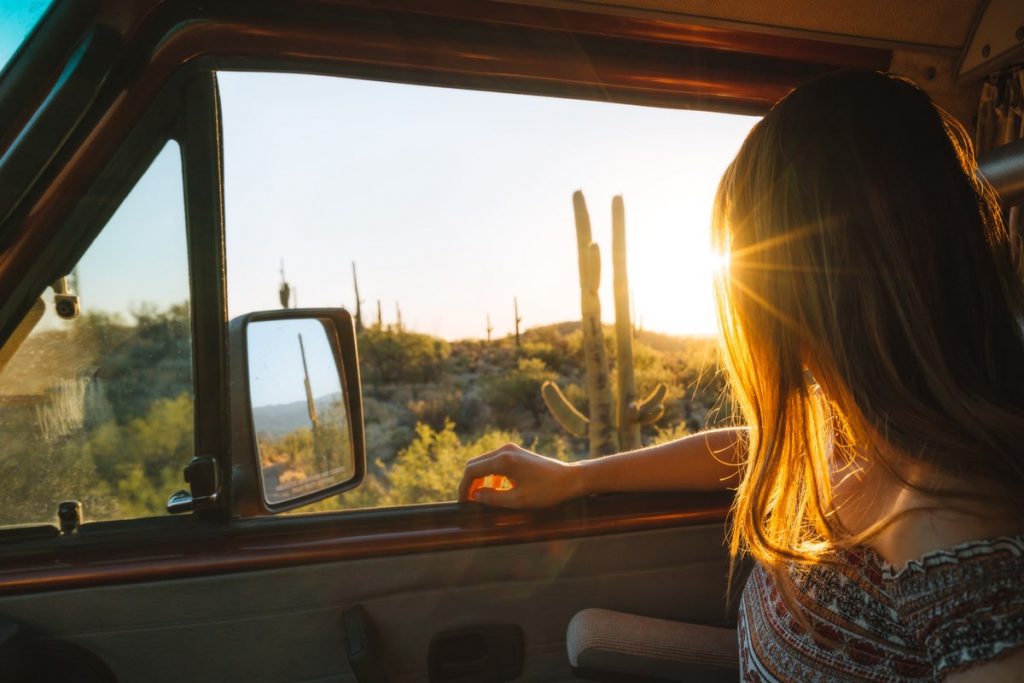 9. Visit Nearby Alternatives
My last tip for avoiding national park crowds is to consider exploring nearby alternatives. Nearby public lands, state parks, and other local parks can be almost as beautiful but WAY less crowded. Although they are not designated national park areas they can be definitely worth visiting.
The best way to find these areas is by reading travel articles for that location through Pinterest or by doing a quick Google search and seeing what state parks and local parks are in that area.
Read next: America's National Parks Ranked Best to Worst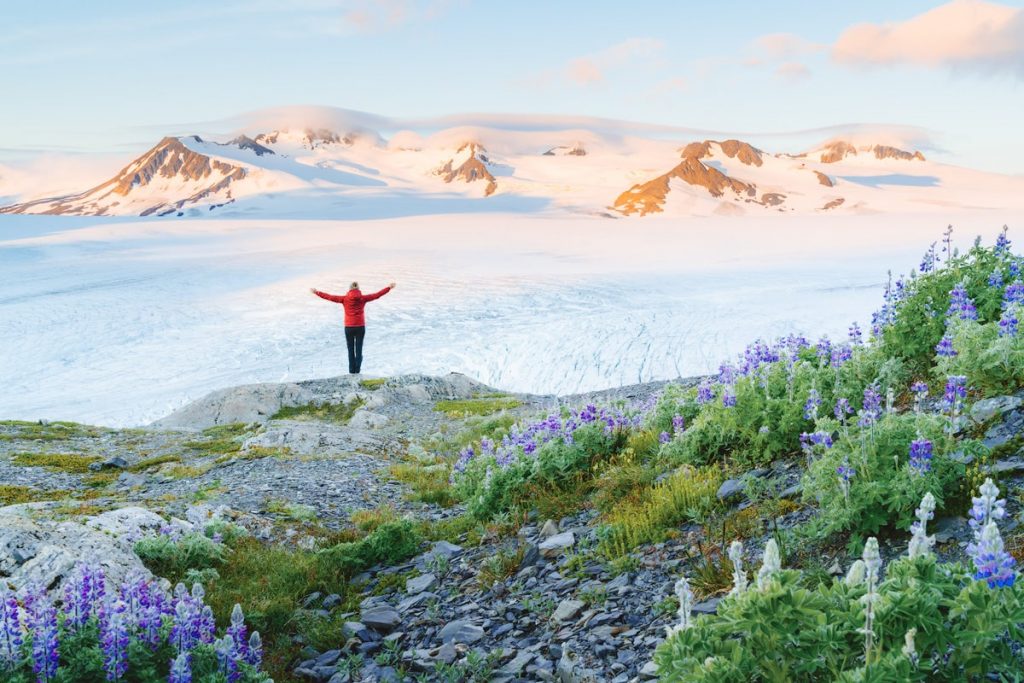 Final Thoughts On How To Avoid Crowds In National Parks
I hope that this travel guide helps you plan ahead to avoid crowds in national parks, and ultimately lead to an incredible trip! Remember to always plan ahead, carry a map/GPS information, be self-sufficient, hit the trails, and arrive early so you can take full advantage of everything that the park has to offer. Don't forget to check out our other national park guides to further assist you with your travel planning!