Obviously I love a good road trip. You guys know this by now! One of the reasons I love going on a road trip is that you can travel across the country at your own pace, even at a slow pace. It makes the whole experience more present and immersive. Don't you think? You can stop where you want, make it your own, and take in everything along the way. Flying over a state just isn't the same as driving through it, town by town. Also, because a road trip is YOUR trip and you planned it, it's a totally flexible trip. You get to decide what to do and what not to do on a whim. Which means road trips allow you to be spontaneous and adjust as you go if you want.
However, flexibility and spontaneity can also come with a price, literally. Gas, hotels, RV parks, toll roads, food. The expenses can add up if you're not careful. So, I've come up with some of the best tips for how you can save your pennies as you travel on the road for days or even weeks! Check out these simple tips to keep you on budget while you're on the road traveling solo, with friends, or your family.
How To Take A Road Trip On A Budget
Road trips are something I would encourage everyone to do. Either solo or with a group, once or twice per year. It's an awesome way to travel and enjoy your adventure at a steady pace.
However, some of us hesitate to get out there because, let's admit it, we're afraid that it can be more expensive than just traveling to one location. But, honestly, you don't have to be afraid especially if you stick to your budget and follow these tips.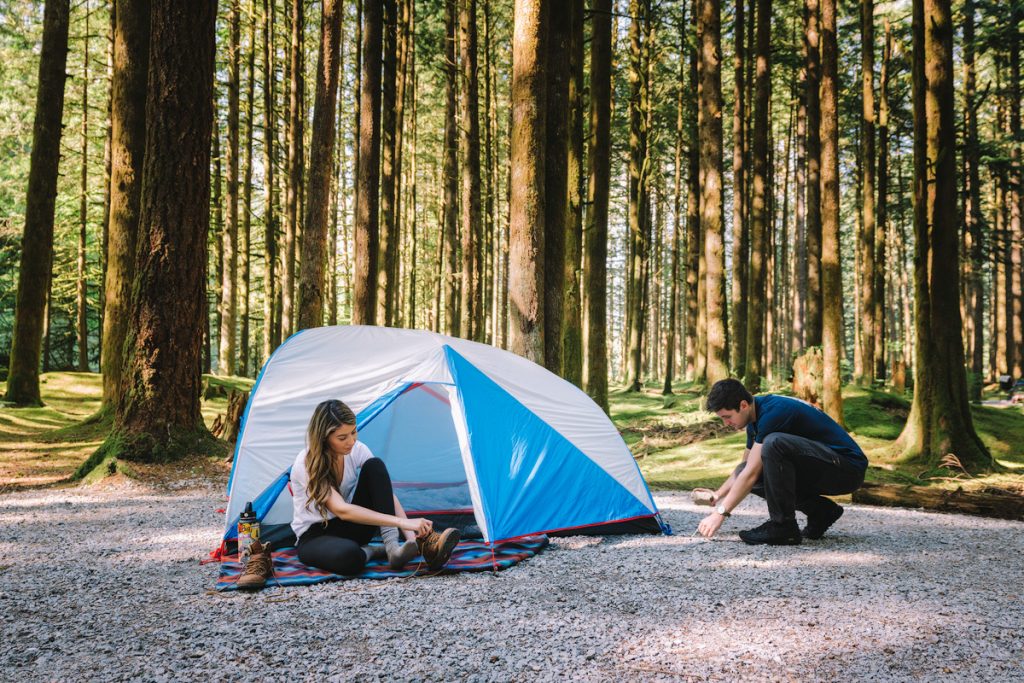 Camp: It's Either Free or Inexpensive
There are so many beautiful places to camp on any road trip. All you need to do is plan ahead, and choose your campgrounds wisely. Some require a small fee, some are completely free. It just depends! You can bring a tent or sleep in your car (or camper van). It's a great way to connect with nature, the area you're in, and save a few bucks. For finding the best campgrounds, try these sites and apps:
Reserve America can connect you to State & Local Government parklands
Recreation.gov can connect you to Federal camping sites
Hipcamp is great and you'll find some really unique places there
iOverlander is perfect for finding free campsites and boondocking areas
The Dyrt is an awesome app for finding campgrounds and campsites of all kinds. Use code reneeroaming for a free 30 day trial!
Freecampsites is another great website to find free campsites
Stay With Friends or Family Along The Way
What better excuse to see you friends or family than the fact that you're literally passing through their home? When you're planning your route, consider any people you would love to see and potentially spend a night with. Save on a hotel or campground fee, plus see a loved one?! Sounds like a win, win to me!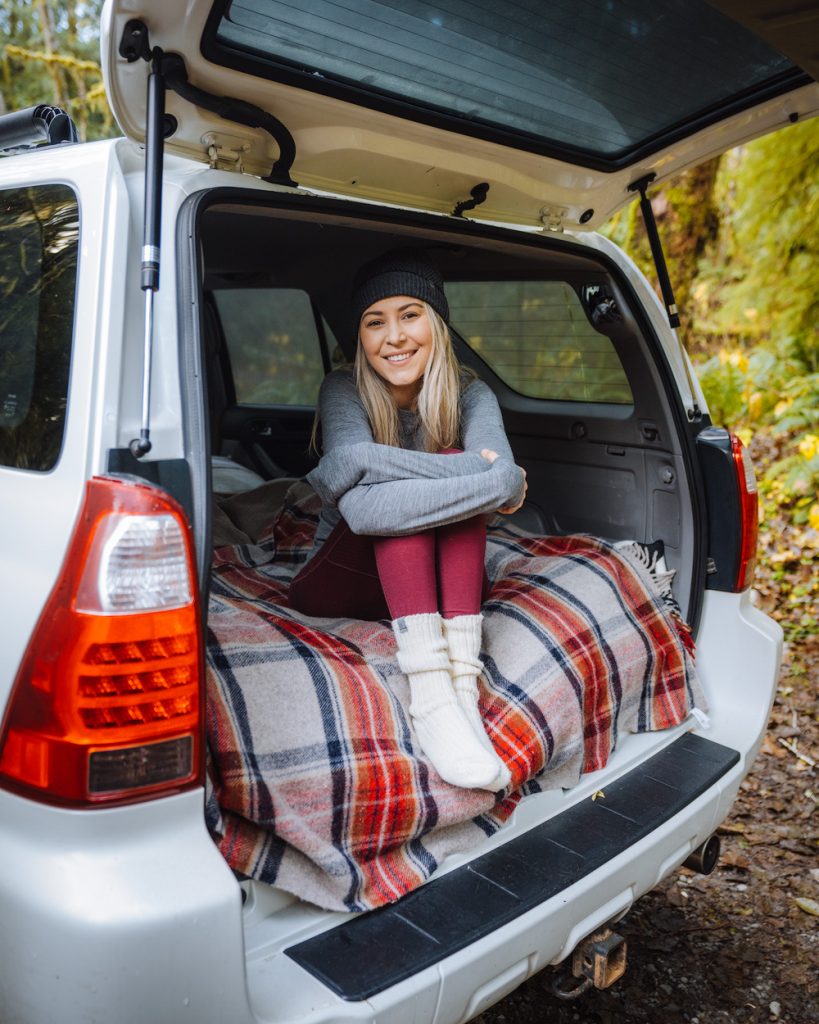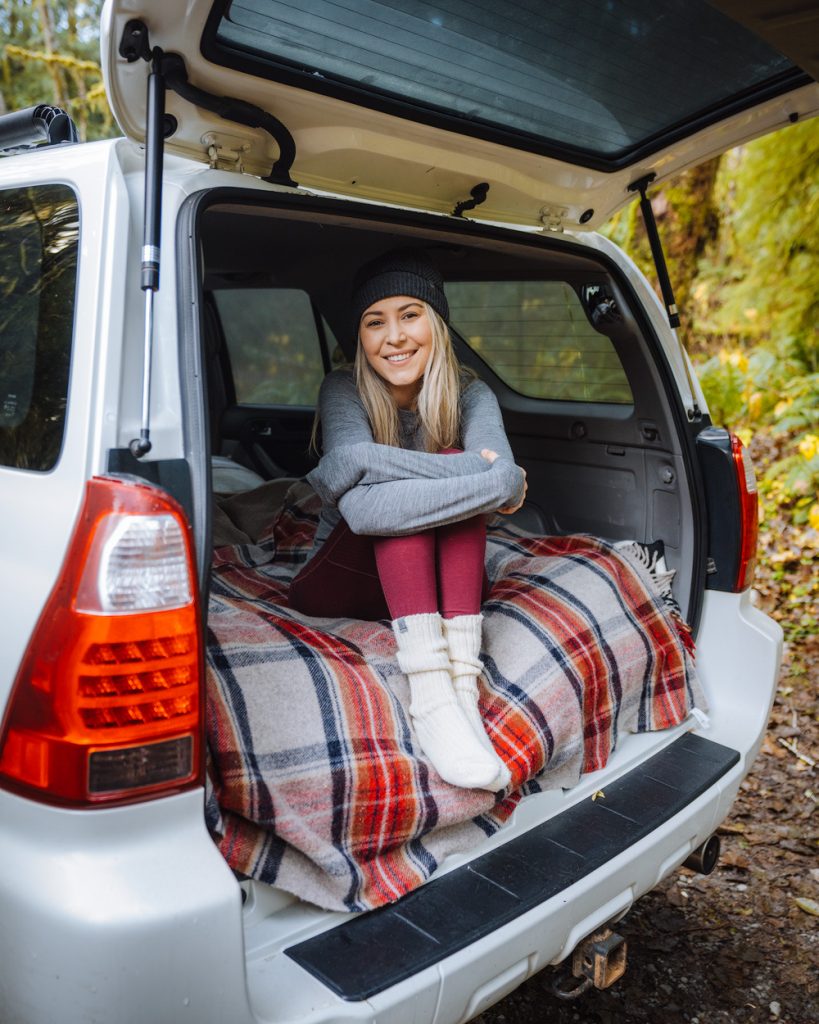 Choose Fuel Efficient Transportation
You obviously wouldn't be taking a road trip without transportation. So this tip is super important. If you're taking your own car, there isn't much room for improvement. However, if you're like many people setting off on their first road trip, you may be renting a car for the drive.
If so choose the most fuel efficient car or SUV. Definitely consider make and models such as the Chevy Equinox, Subaru Crosstrek, Honda HR-V, Toyota Rav4 or a Nissan Rogue. These vehicles are rated top for safety, spaciousness, and long distance fuel efficiency. I also love taking road trips in a van. Although they are definitely less fuel efficient, the cost difference is made up by saving on accommodation and having the ability to cook your own meals.
One of your biggest expenses on a road trip is your gas because, well, you're traveling by land! So, here are some things to consider:
Base your pit stops around the gas stations that have the lowest gas prices. Keep in mind, prices really vary in major cities, but rural areas will most likely have cheaper gas. So fill up in those small towns along the way instead of major cities. Also, historical data shows that gas stations often increase their prices on Thursday afternoon. This is because the majority of road trips start on this day and run through the weekend. Plus, people tend to fill up their gas on the weekends. So instead, plan to fill up during the week.
Another friendly tip to definitely consider is to download apps that can actually help you find the cheapest gas station near you like GasBuddy or GasGuru.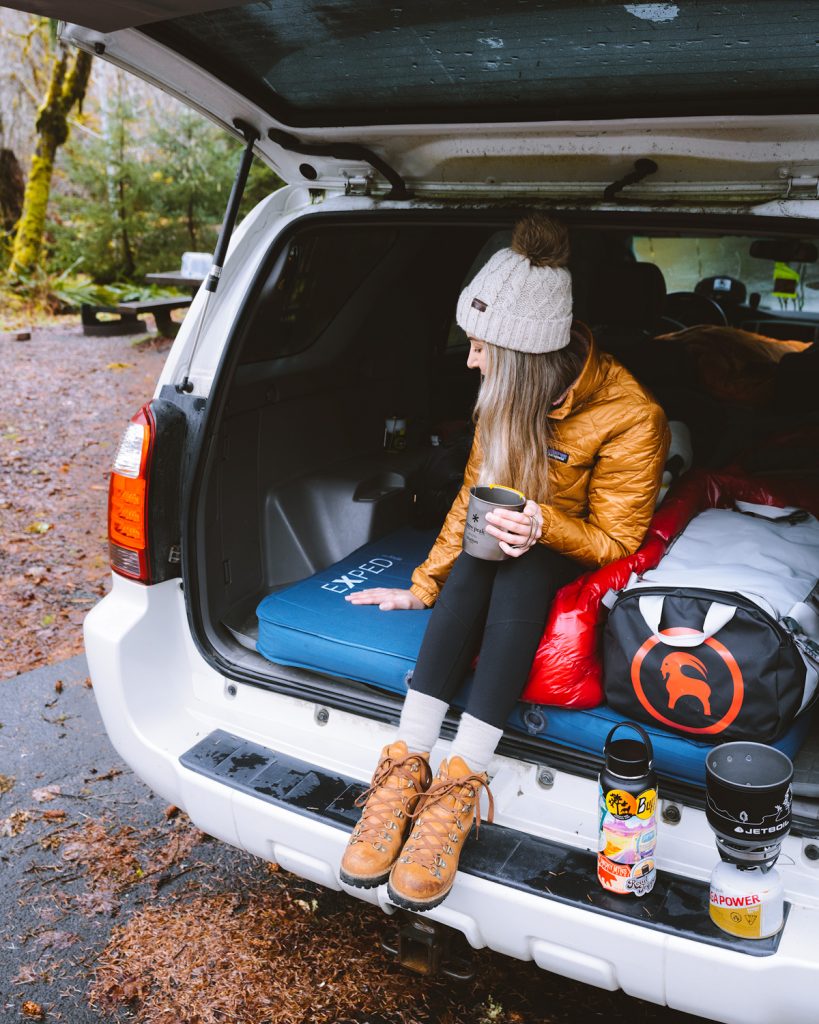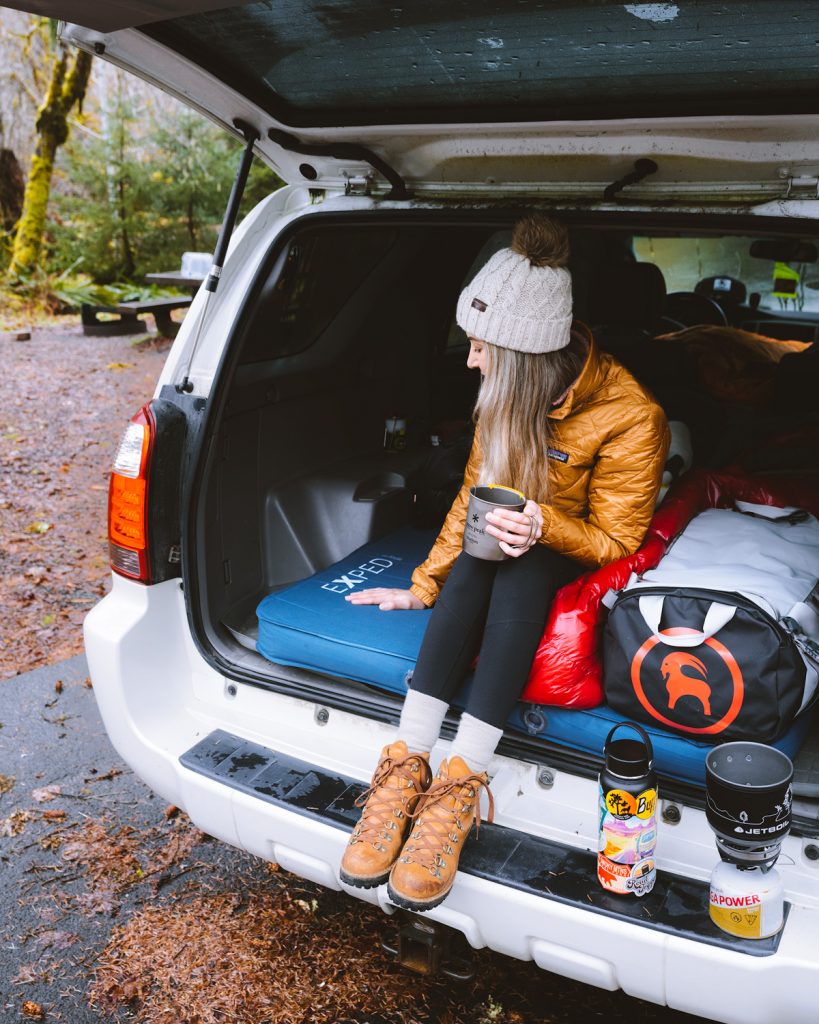 Make & Use A Packing List
One of the worst things for your budget on a road trip is realizing you forgot something you really need. So you end up having to stop who knows where to buy it. Planning ahead to make sure you have all of your essential items will reduce your chances of unexpected expenses. Try a packing planning app like Packing List Checklist. You can also check out my personal list of road trip essentials and my car camping essentials list.
In my opinion, food is definitely one of those things that you want to save money on. You're going to be road tripping through some amazing places. So save your food budget for local spots. Before your trip, purchase and pack some inexpensive snacks so you don't risk stopping at major fast food chains you can eat anywhere on your journey. Think beef jerky, fruit, your favorite power bars, etc.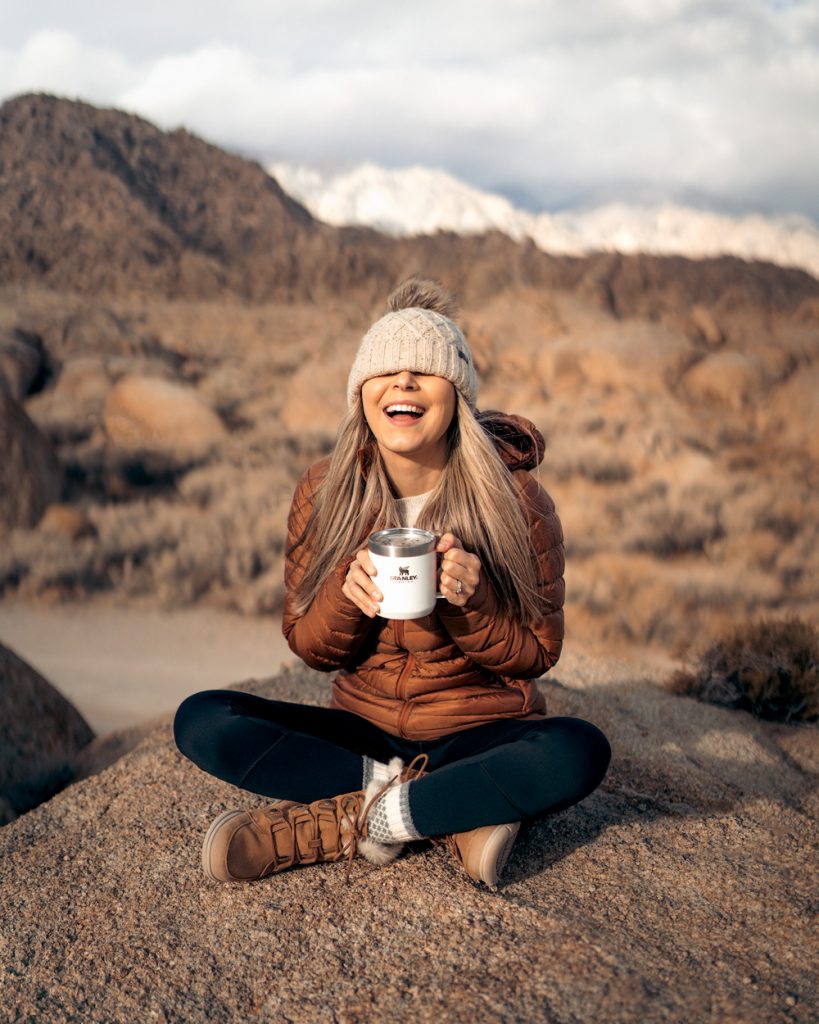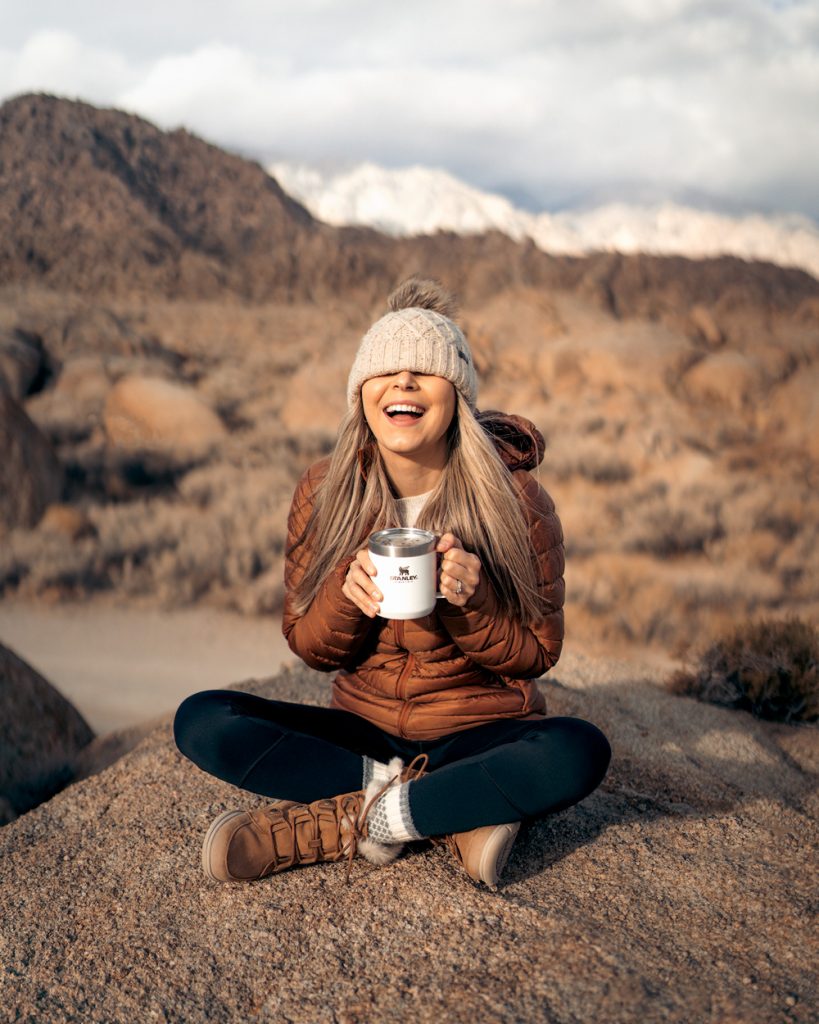 Okay I know this sounds crazy, but this is a serious game changer. Coffee can be expensive, especially if you drink multiple cups per day or prefer Starbucks. Instead of spending a few bucks on coffee each day, make your own! Hot water is always easy to find in hotels & campgrounds. Plus, you might find yourself in more rural areas depending on what kind of road trip you're taking on. So pack a french press, ground coffee beans, and a Yeti mug and you're good to go! For more tips and methods for making coffee on the go, see this post.
Take Advantage Of Free Breakfasts At Hotels
You would be surprised how many hotels offer free breakfast. If you happen to be staying at a hotel along the way during your trip, check if they have free breakfast. Or better yet, choose the hotels that have free breakfast before booking!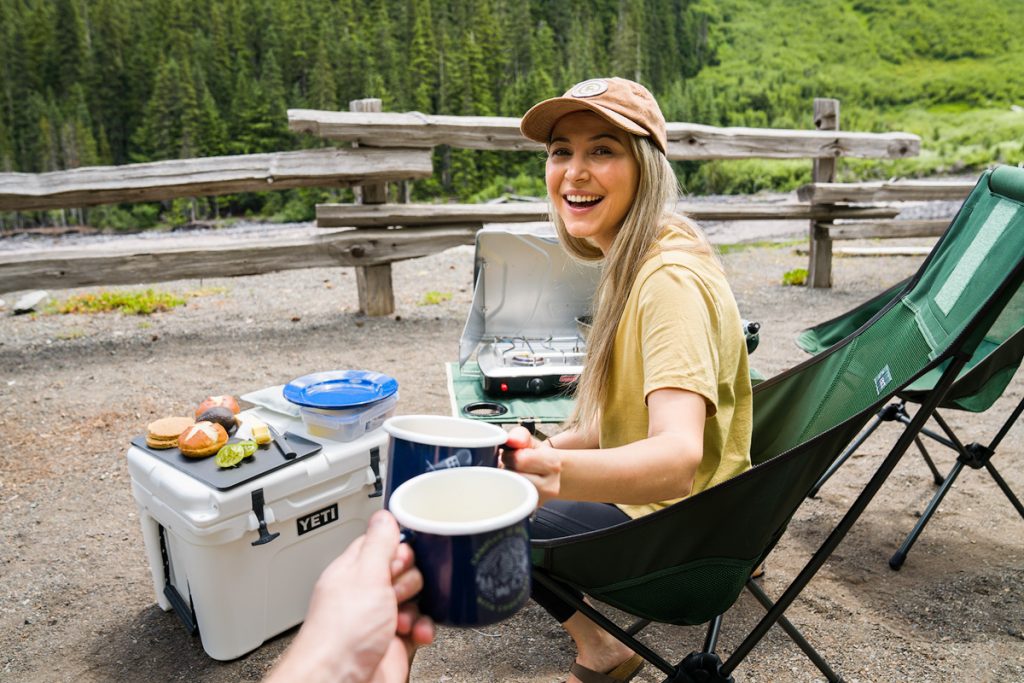 Plan To Cook Your Own Meals
This is especially important for more rural, off the grid road trips. If you bring everything you need to cook your own feed, you'll save on eating out for sure. This post has a list of my favorite camping essentials that includes a ton of cooking items.
Plan Your Route Ahead of Time
This one is super important. You want to have an idea of where you're going, where you'll be staying, etc. in order to keep your budget in check. This will allow you to choose which small towns you stop for gas in, which friends you'll be staying with where, which activities you can fit in, and how much to budget for each pit stop. When planning your route, definitely read road trip posts by your favorite bloggers and travel influencers for recommendations. Here are some of my favorite road trip itineraries and destination guides. You can of course plan for some spontaneity, but just keep in mind that every stop will likely equal dollars due to stay, food, and transportation. So the more you plan ahead the better.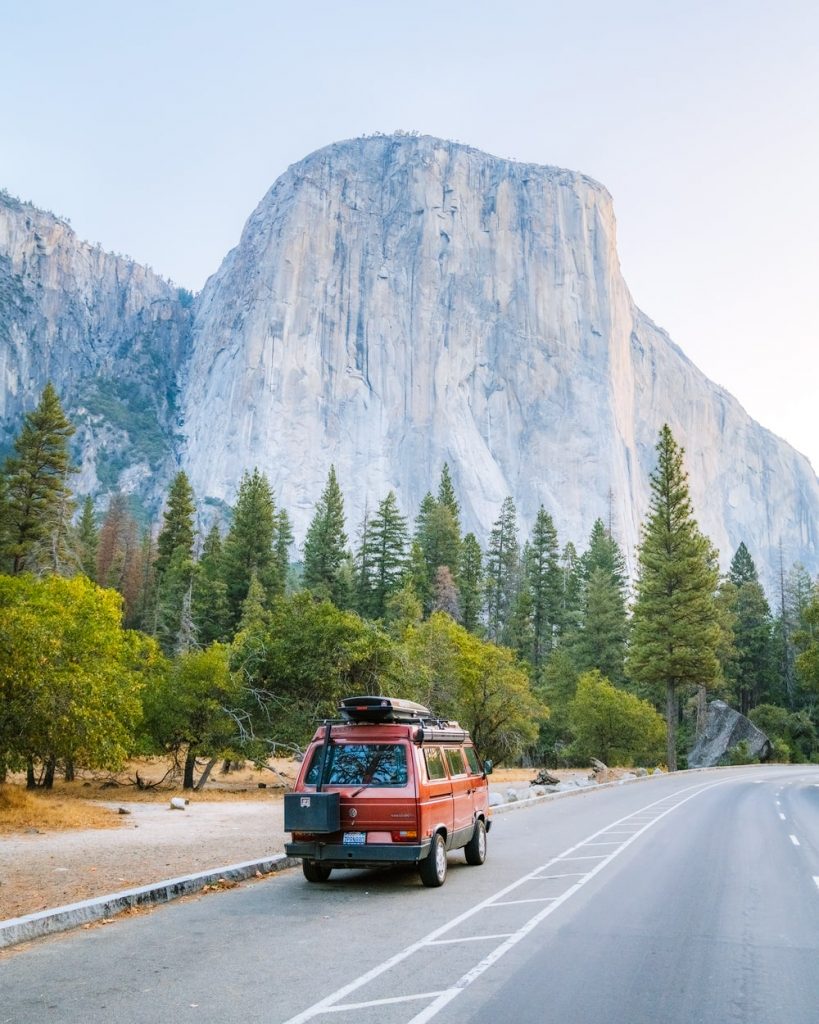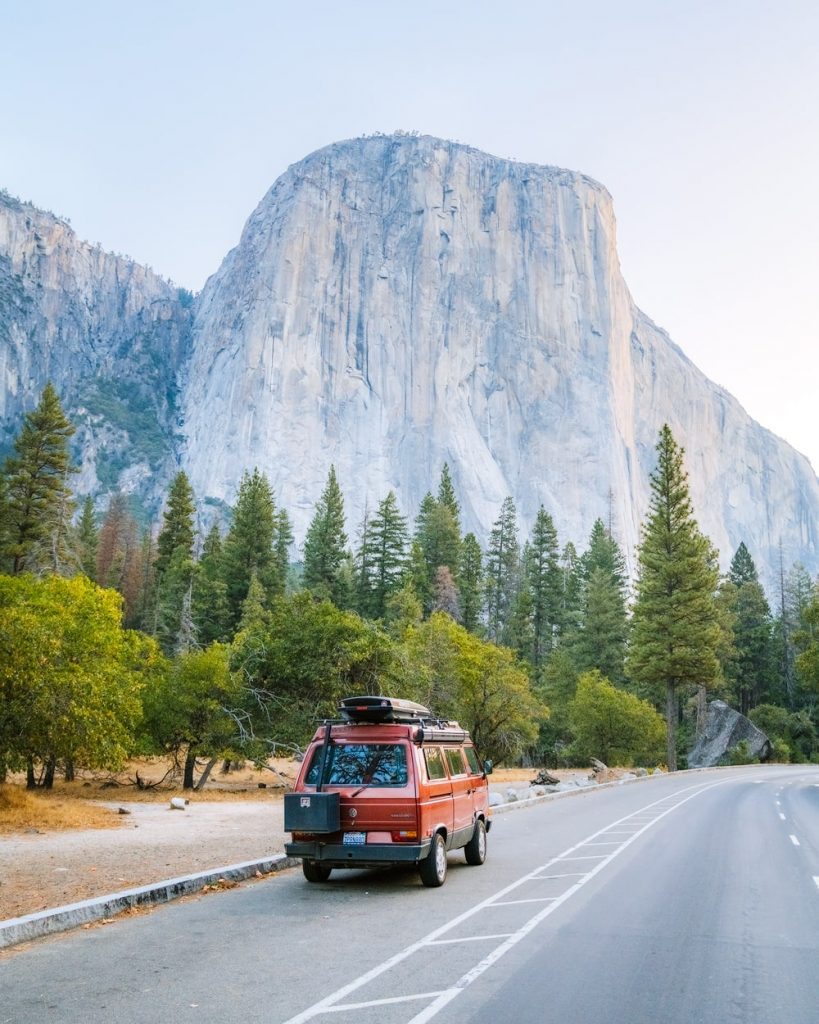 Technology has its benefits! And using navigation apps while road tripping is definitely one of them. At the very least they'll make sure you don't get lost. But on the better side of things they'll actually help you save on gas by showing your the shortest route according to mileage. Apps like Waze will even help you avoid any traffic delays or road closures.
Weather can wreak havoc on your road trip budget if you're not careful. If you get stuck in a snowstorm, flood, rain, tornado, the list goes on and on. Even dry weather can become a problem in the West due to higher risk of wildfires. All of these weather conditions can lock you in various destinations along the way. So be mindful of the weather and use a weather monitoring app to avoid any delays which can create additional hotel, food, and transportation costs.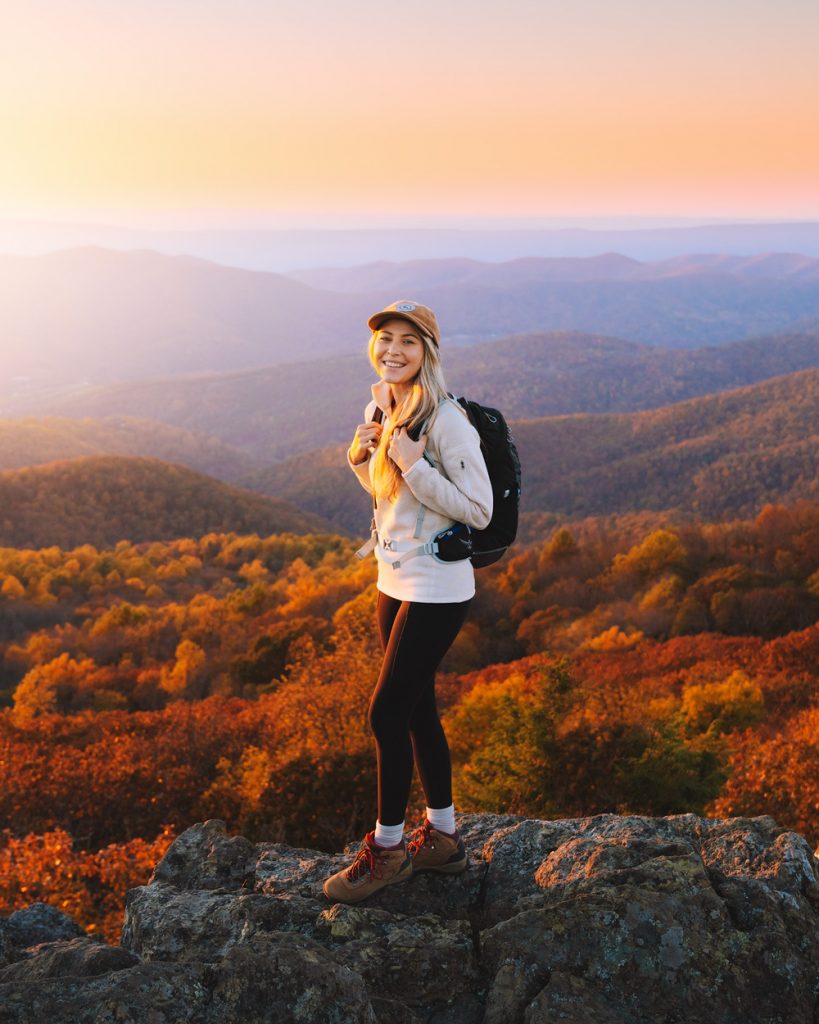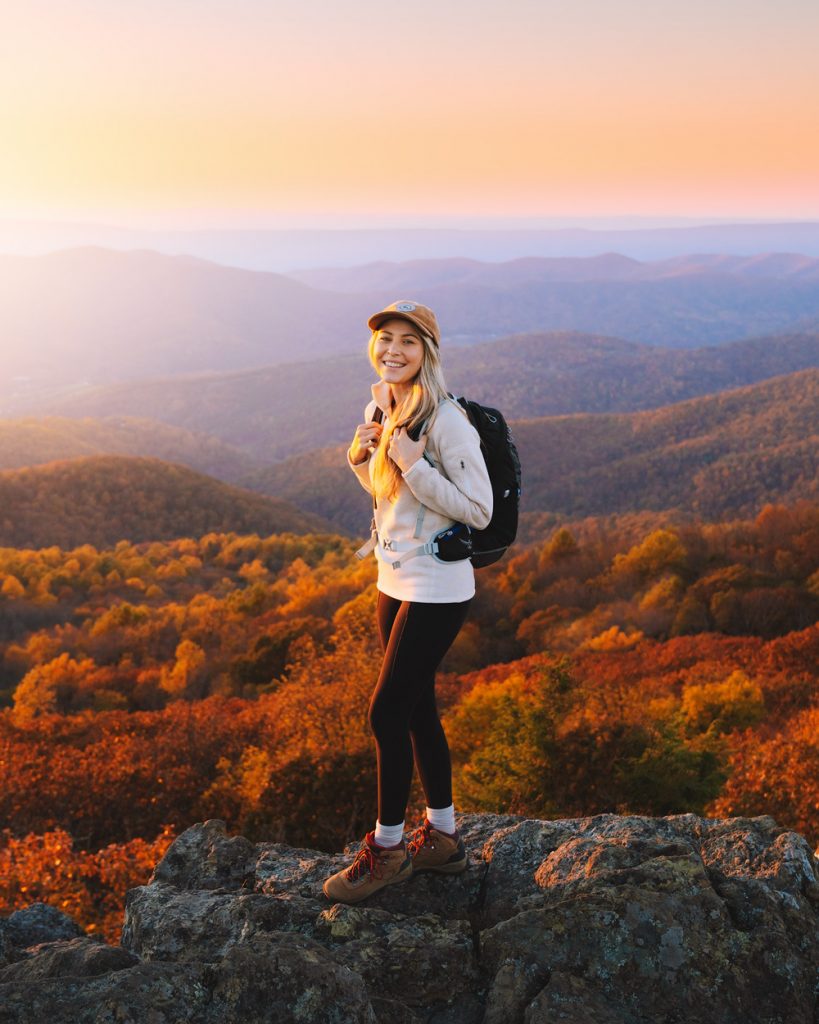 Choose The Best Budget Friendly Activities
There are so many free things to do while on a road trip. Think hiking, site seeing, exploring parks and beaches, the list goes on and on. So definitely fill your time with activities that don't require money. Your trip will feel so full when you spent the day hiking or at a beautiful beach. Then you can top it off with something at night and splurge.
How do you save money on road trips?
Hopefully these tips will help you save on your next road trip. These small tips have made a major difference for me on the go. When you love road trips as much as I do, every penny counts!
I would also love to know any budgeting tips you guys have for road trips! Leave a comment below and I'll even add your tip to my list for others to use.