So you've decided you want to spend more time hiking and backpacking this summer. That's awesome! Getting out into the backcountry is seriously one of the most rewarding things you can do. Though maybe it's dawned on you these last couple of weeks that you need to get your butt into gear if you're going to be fit enough and prepared for summer adventures… amirite? You've come to the right place because we are going to cover everything you need to know to prep for hiking and backpacking trips.
Disclaimer: This blog post is in collaboration with Backcountry.com and features some affiliate links. This means I get a small commission if you make a purchase (at no extra cost to you). Use code RENEE15 to get 15% off your first Backcountry order (some exclusions apply). You can also learn more about my affiliate policy here. Thank you for the support!
How To Prepare for Hiking and Backpacking Trips
Keep in mind that this guide is more focused on warmer weather hiking and backpacking, not winter adventures. This guide is for you if you're either completely new to outdoor adventures or if you've slacked off over the winter months and need to get yourself hiking fit again. Let's jump into it!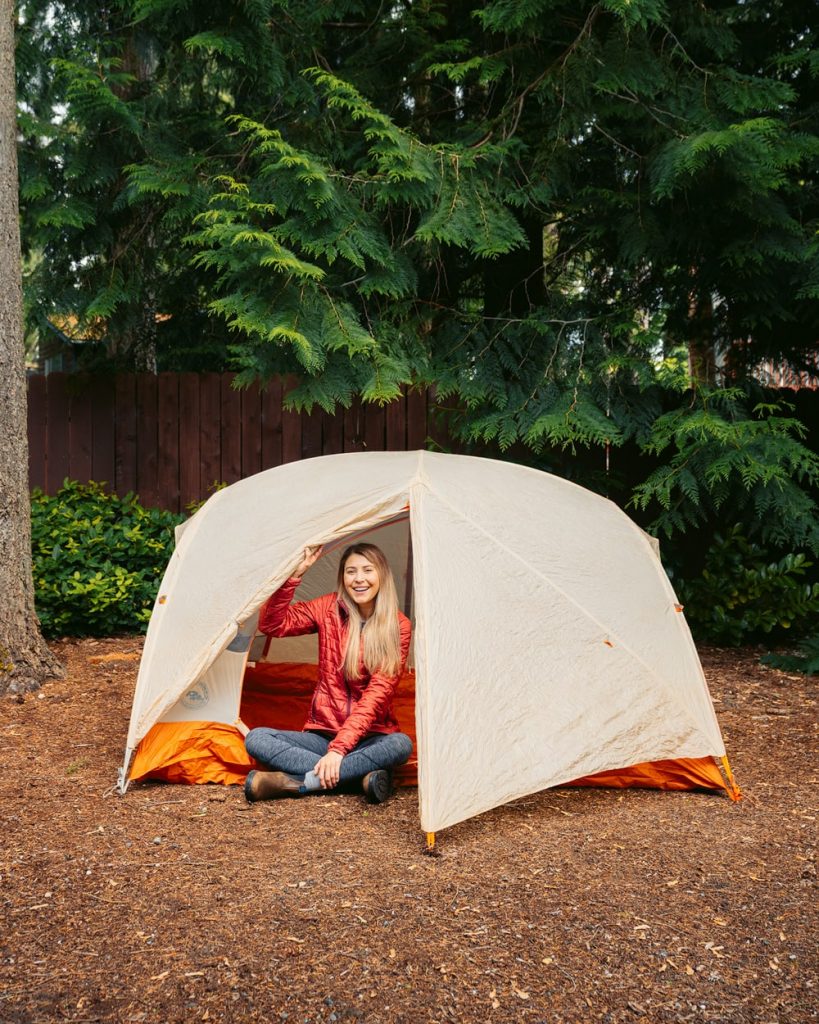 Review and Organize Your Gear
After a few months of laying dormant, your hiking and backpacking gear will likely need some love! Pull it out of storage, dust off the cobwebs, and get everything organized for an amazing summer of adventures. Below are some key things to consider when reviewing your gear.
First You Need to Find Everything!
Finding all my hiking and backpacking gear at the beginner of summer can be a challenge haha. One thing that's helpful is to print out a checklist so that I can simply go through everything and make sure I'm not missing any items. Check out my Beginner's Guide to Hiking and Beginner's Guide to Backpacking for downloads of printable checklists. You can even laminate them and use a dry-erase marker to check things off for each adventure!
Designate a spot in your house (or outside) to lay everything out and assess its condition. I find it helpful to cluster items into categories such as camping items, hiking clothes, accessories, backpacks, etc. You may even find some items that you thought you had lost! At the end of the season, I like to store all my clean, dry gear in storage bins so that I know it will all be organized and ready to go for my next adventure.

Does Anything Need Repairing?
Assess all your gear and decide if anything needs repairing. Many outdoor gear brands have excellent gear repair programs to prevent you from needing to buy a whole new item. If you're someone who likes to wash your clothes in permethrin (to deter mosquitos), now is a good time to do it.
Do You Need To Buy Anything New?
Most years I find that I buy at least a couple of new items due to wear or tear or simply because I am ready to upgrade a particular piece. I know a lot of people who enjoy hiking and backpacking will initially borrow gear or use whatever they have at home… and that is totally okay! Then as time goes on you can save up and invest in higher quality pieces that are more lightweight and durable.
Some new items for me this season are the Osprey Lumina 60L Backpack, Lander Cairn Mini Lantern, and the SPOT Gen4 Satellite GPS Messenger.
Don't forget to use code RENEE15 to get 15% off your first Backcountry.com order! (some exclusions apply) Click here to shop my favorites.
Rewiew How To Use Everything
Before heading out hiking or backpacking you first need to make sure you can use all your gear! You definitely need to practice setting up and using anything that's 100% brand new to you this season (e.g. tents, sleeping pads, GPS devices, etc.) Then I would also suggest reviewing your older gear items and make sure you still remember how to use them correctly. Don't feel silly setting up a tent in your front yard… it's better than getting into the mountains and not knowing what you're doing. This is also a good chance to ensure you aren't missing any tent stakes before you head out on your first trip.
Get Into Shape for Hiking and Backpacking
Did you slack off over winter and get a little out of shape? Me too. Don't worry, because next up we are going to cover exactly how to get fit for hiking and backpacking! In an ideal world, you would focus on maintaining fitness over the winter months so that getting back into outdoor adventures wasn't so challenging each year…. but I know that is easier said than done! Below are my top tips for training for hiking and backpacking season.
Start a Training Program
I am not a doctor or fitness instructor, so I won't be telling you exactly what to do, but I can tell you what works for me. Firstly you need to assess your current fitness. How much does your strength and cardio fitness differ right now compared to during hiking season? Once you have a rough idea, then you can focus on making a plan. What I find works for me is focusing on an at-home workout routine that targets cardio, strength training, and stretching/yoga. I'll break each one down into its own section below.
Update: I just purchased a Fit for Hiking fitness plan from Bradee (Pony Tail On A Trail). I will let you know how I like it once completed 🙂
Cardio Training
Start walking as much as possible. This will not only help with cardiovascular fitness but will also help prepare your feet and joints for long-distance walking. Try to fit in as many walks as possible around your neighborhood each week. Then on weekends take longer walks in local parks or on trails that may be open for the season.
Start small and work your way up for both length and difficulty. Hills are a great way to train for hiking trails, so get some of those in if you can. You can also start carrying a backpack on these walks and increase the weight to gradually give yourself more of a challenge.
Strength Training
For strength training, I will focus on the muscles most used during hiking. These are my core muscles, leg muscles (quadriceps, hamstrings, glutes, calves), and hip flexors. Some of my favorite types of exercises to do at home are featured below (there are free videos on YouTube showing how to do each one). You can slowly add weight when doing these exercises, e.g. wear your backpack while doing squats and step-ups.
Squats (regular, sumo, jump)
Mountain climbers
Lunges (regular and reverse)
Step-ups (and "heel down" exercises from step)
Resistance band hip exercises
Calf raises
Planks
Stretching and Yoga
Don't forget to also stretch! I find yoga to be so helpful for getting my body ready for outdoor adventures, as well as for recovery after a strenuous trip. Even just 5-10 minutes of stretching each day can make a huge difference! There are a lot of free YouTube videos with short yoga routines and one channel particularly like is Yoga with Adriene.
begin With Some Easy Hiking Trails
It's important to start slow at the beginning of hiking season and then gradually work your way up to more challenging trails to condition yourself and avoid injury. This will look different for everyone and will depend on fitness levels and what you typically consider to be a challenging hike. I personally like to start with something under 5 miles and not too much elevation gain, then gradually work my way up to longer and more strenuous trails as the season goes on.
Interested in tracking your hikes so you can see how far you walked and get an idea of the elevation profile? I've used Gaia GPS app for years now and I highly recommend it for tracking and recording hiking adventures. The app provides topographic maps where you can follow the trail and check for water sources. It's free to download and use but you can only download offline maps if you have the premium membership (great for when you can't rely on phone service!) Click here to get 20% off your membership.
Wear In Your Hiking Shoes
If you have invested in new hiking shoes for this upcoming season then it's important you focus on breaking them in. DO NOT wear them for the first time on a 10-mile hike unless you want painful feet and blisters. It's always a good idea to practice wearing your hiking shoes off-trail before you take them into the wilderness. Walk around your neighborhood in them or try out an urban walk where you can be close to your car if blisters start forming.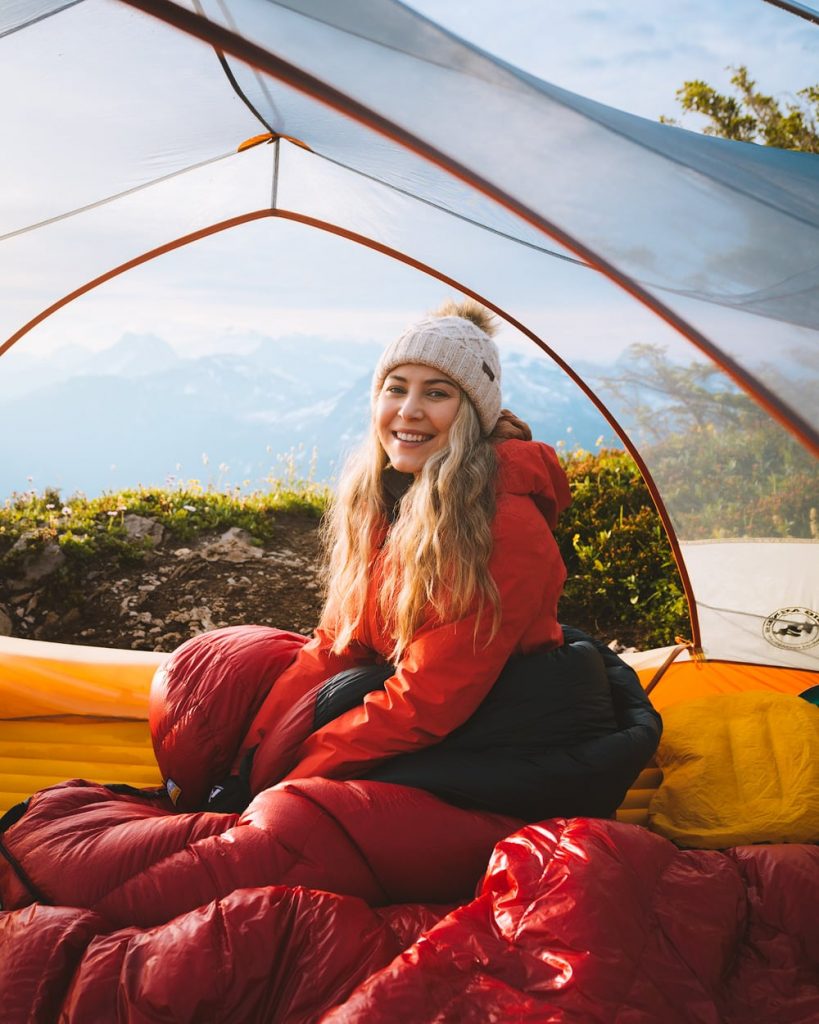 Plan Your Hiking and backpacking Trips
Some people dread this next step but I personally love it! Planning hikes and making an adventure bucket list is something I look forward to every year. I guess it's the anticipation and excitement of knowing it's not too long until I am out in the wilderness again. Below you will find my top tips for planning hiking and backpacking trips.
Research Hiking Trails
There are so many ways to find amazing hiking trails! My top resources are typically blog posts, Pinterest, All Trails, Google Maps + Earth, and websites like Washington Trails Association (relevant for those who live in Washington State). I also like to chat with friends and find inspiration via local hiking Facebook groups.
I highly recommend finding a way to record your hiking research. Two common options are using the Notes app on your phone or opt for something like Google Sheets. Maybe you don't get to hike a certain trail this summer, but why waste all that planning when you could hike it in the future?!
make a hiking Tally and Bucket List
Another thing I like to do at the beginning of each season is to create a note on my phone with a tally of hikes I have completed. For example, "Trails Hiked in 2021". Then I break it down by month and keep a tally of each hike I complete, along with the date and any other information I want to record. I find this super helpful to look back on each year and see when I hiked certain trails because it allows me to factor in things like snowpack and wildflower conditions.
Then underneath this tally, I also keep a list of my "bucket list" hiking and backpacking trips for the season. I know I won't get to all of these but it's nice to have them written down as prompts. If you're a little extra like me, you can even subdivide these into areas/parks or types of trips (e.g. solo vs with friends).
Apply for Permits and Reservations
Once you have an idea of the trails you plan to hike, that's when you can start applying for any required permits or reservations. Not all trails or backpacking destinations require permits, but these days many of them do! How you obtain these permits will depend on the popularity of the trail.
Super popular trails may have a lottery system where you have to apply many months before the hike. Some will require you to visit a ranger station or visitor center to obtain a walk-up permit before your trek. Always research ahead of time and be sure to mark those lottery entry dates into your calendar a good 6 months in advance!
Connect with your adventure buddies
If you have friends you like to hike and backpack with, now is the time to start chatting about any upcoming adventures! I always like to take at least a couple of backpacking trips with friends each season and planning ahead of time can help make sure everyone is prepared.
Request Time Off Work
Now for the not-so-fun stuff… Depending on your work situation, you may need to apply for time off. Try to utilize as many long weekends and holidays to take your hiking and backpacking trips. You can extend them even further by adding a day or two on either side.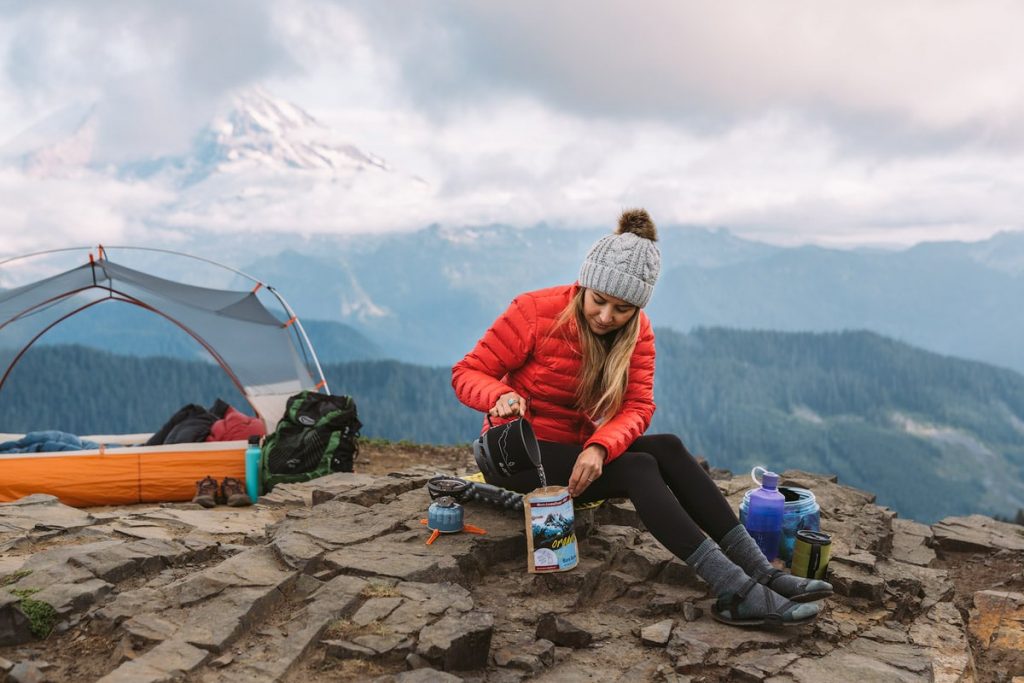 Plan and Prepare Outdoor meals
Before each hiking season, I like to prepare some of my snacks and meals. This means that before each trip I don't have to worry about madly getting stuff ready or ordering last-minute items. Below I cover some things I like to do to be prepared as possible.
Prepare Hiking Snacks
My husband and I keep a drawer at home for our hiking snacks. We order our favorites in bulk ahead of time and then can simply grab and go before a trip. Sometimes we opt to take fresh items instead, but if we don't have any or are trying to hike super lightweight, it's nice to have our snack drawer already stocked up.
In your hiking snack draw, you can also consider storing some homemade trail mix packets. There are tons of recipes online for trail mix combinations, so find that sounds yummy to you. If you like to prepare your own homemade snacks then I would highly recommend checking out blogs like Fresh Off The Grid.
Prepare Backpacking Meals
I have tried dehydrating my own backpacking meals in the past but haven't had a lot of success. This is by far the most economical and sustainable way to prepare your own backpacking meals, but I know not everyone has access to a dehydrator. I personally love to backpack with Mary Jane's Farm Outpost Meals because I find that they taste yummy, don't upset my stomach, and the packaging is more sustainable than other brands. I always order a bunch of these meals ahead of time and set them aside for backpacking trips.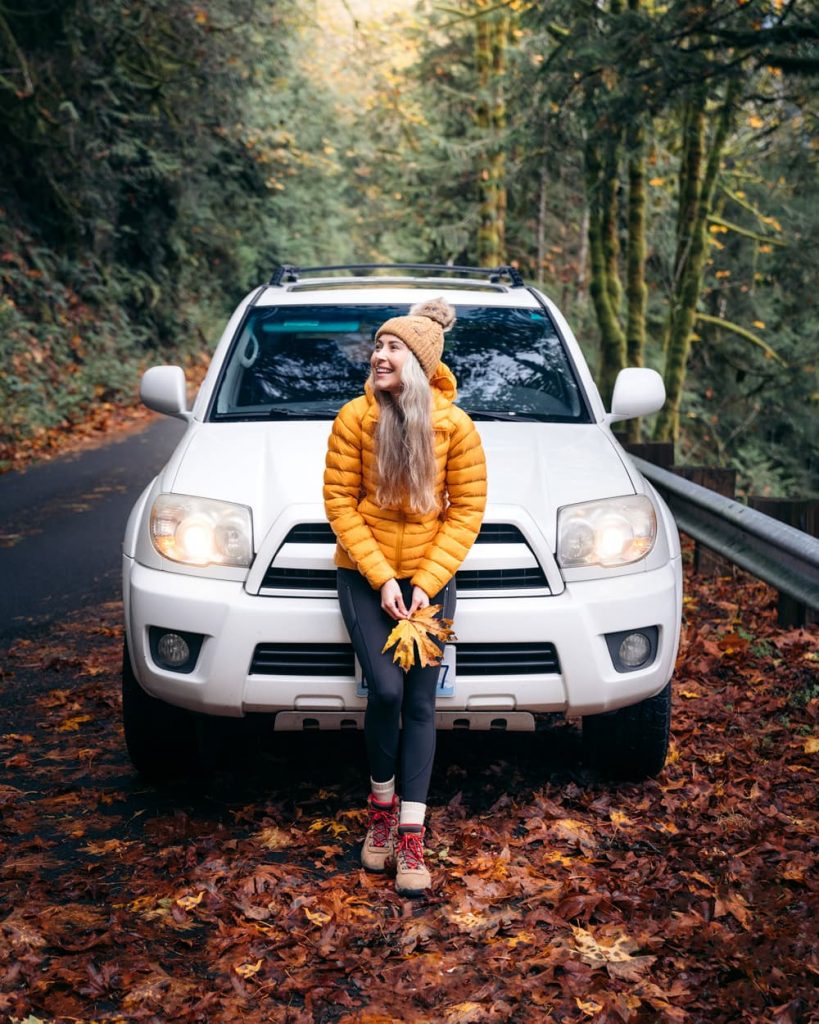 Prepare Your Car
Preparing your car for hiking and backpacking season is a step a lot of people don't think about. It probably depends on where you live, but here in Washington many of the best hikes can only be accessed by driving bumpy forest roads. These roads typically don't have any phone coverage and you're out there on your own if you get stuck! Follow the below steps to make sure your car is ready to go for summer adventures!
Get Your Car Serviced
Make sure your car is up to date with its oil changes, fluid top-ups, and other maintenance requirements. Is your spare tire in good shape and ready to use? Do you need to switch out your winter tires or summer tires? Make sure all of this is in order before summer comes around!
Review Your Car Emergency Kit
I highly recommend having a car emergency kit if you plan to drive down forest roads or in areas without phone coverage. In this kit you should consider storing: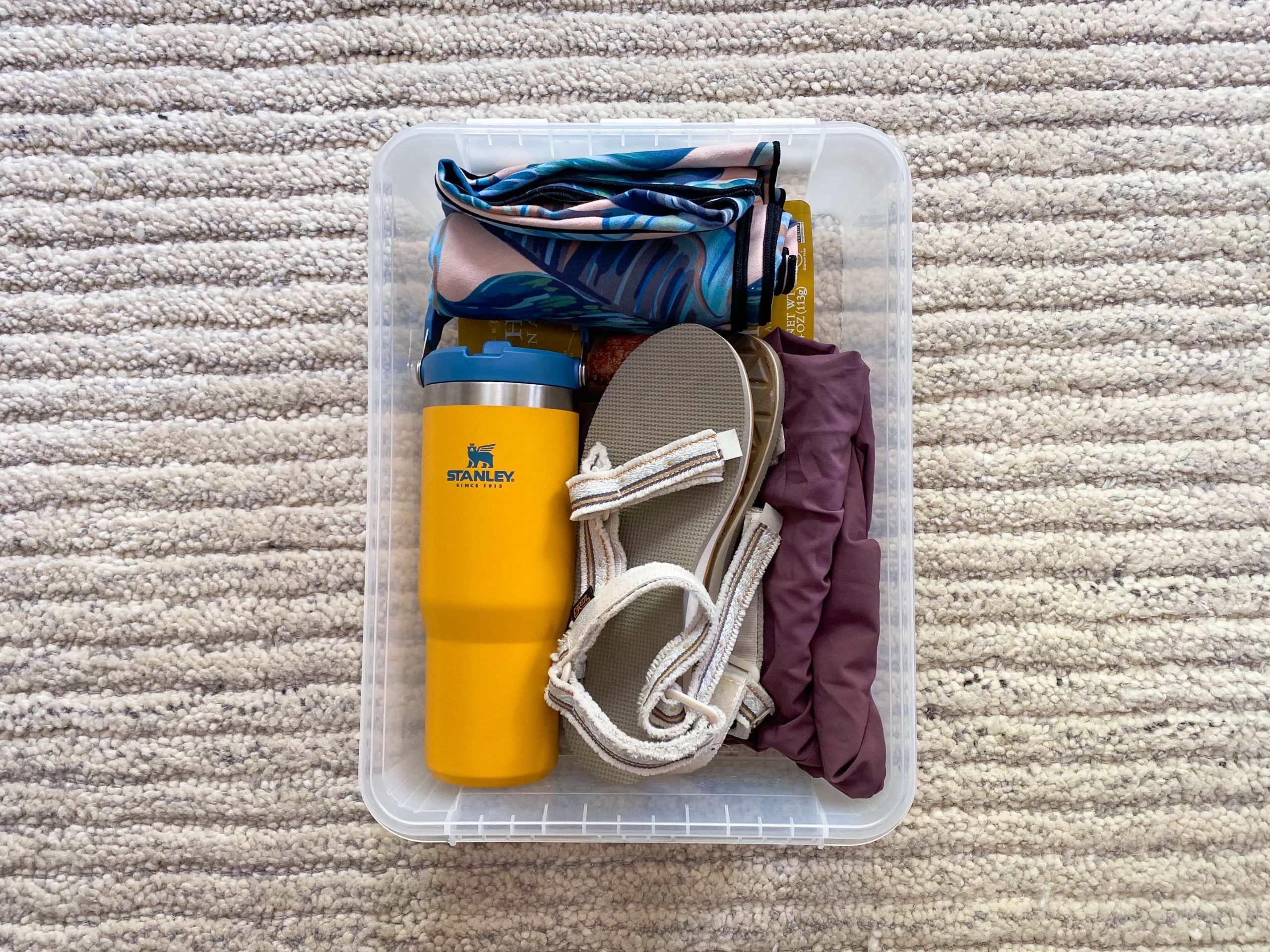 Make a Post-Hike Car Kit
There's nothing better than getting back to the car after a hot sweaty hike and being able to take off your hiking shoes, have a cold drink of water, and put on some fresh clothes. Especially if you can't go home right away for a shower! I would highly suggest putting together a post-hike car kit with the following items:
More Hiking and Backpacking Resources
I hope you found this guide helpful! If you're looking for more hiking and backpacking resources then definitely check out some of other other articles listed below:
---
PIN for Later Planning