I vividly remember my first time backcountry camping. Looking back, I had very little idea of what I was doing and I made a lot of preventable mistakes. Each backpacking trip since then has led to a gradual increase in my confidence and skills… and now I've spent countless nights in the wilderness!
I'm guessing that you've come across this blog post because you're thinking of taking your first backpacking trip? It's totally normal to have some fears or be confused about where to start! Scared about wildlife and getting lost? I've got you covered. Embarrassed about pooping outdoors? We will chat about that. Confused about what gear to pack? Don't worry, I will walk you through it all!
Disclaimer: This blog post is in collaboration with Backcountry.com and features some affiliate links. This means I get a small commission if you make a purchase (at no extra cost to you). Use code RENEE15 to get 15% off your first Backcountry order (some exclusions apply). You can also learn more about my affiliate policy here. Thank you for the support!
How To Get Over Your Fears of First Time Backcountry Camping
I asked my readers over on Instagram what their biggest fears and barriers were about first time backcountry camping. Their answers ranged from safety concerns, to not knowing how to pack, difficulties planning where to go, cost barrier when starting out, fear of using the bathroom outside, carrying a heavy pack, and more.
These are all normal concerns! I have experienced every single one and I want you to know that everyone starts at the same place of "what the heck am I doing?!" But don't stress, I have answered as many of these questions as possible and those that I didn't get to I will address in future posts! The aim is to make your first time backcountry camping a breeze!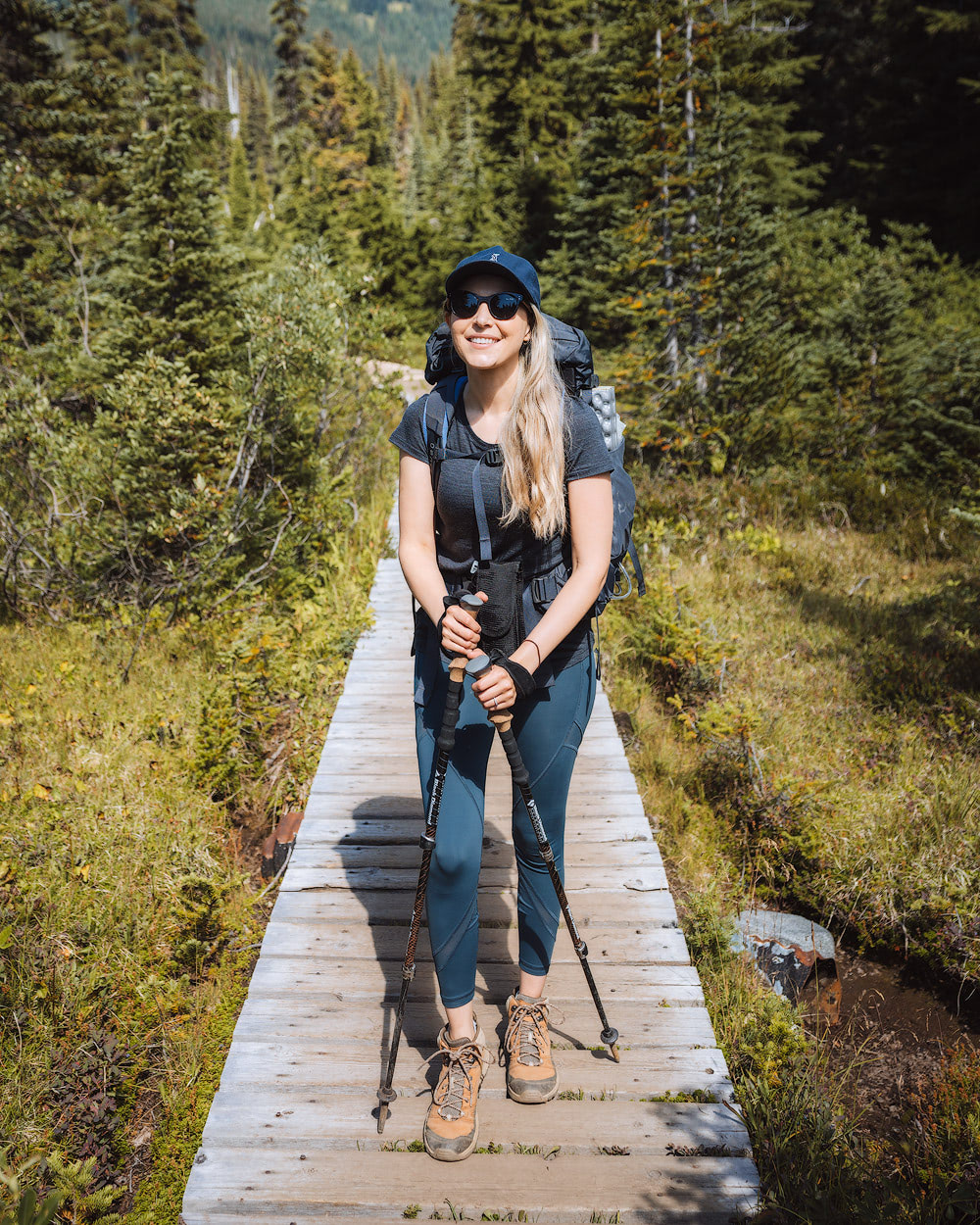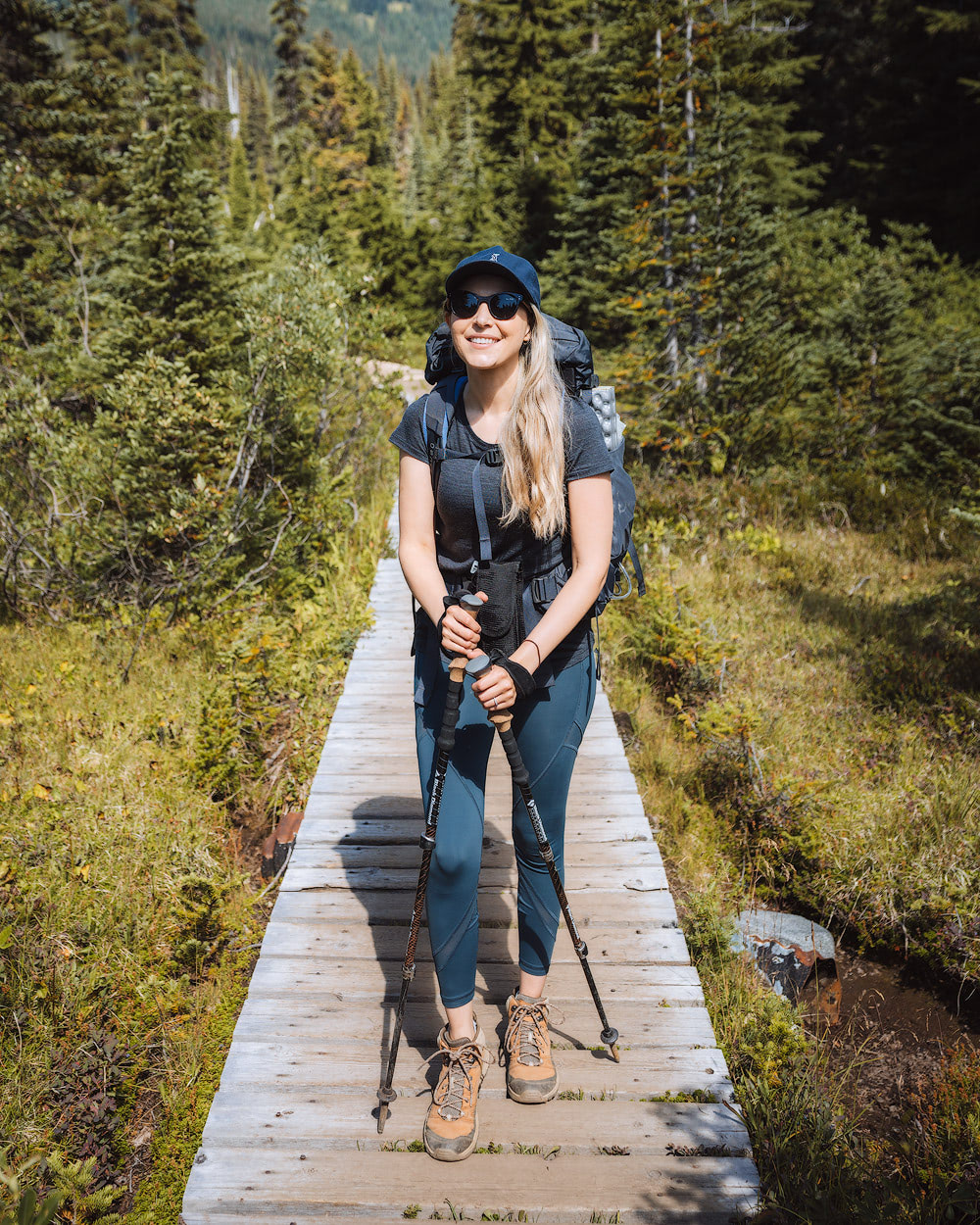 Fear: wildlife and strangers
The number one thing people report to me as a barrier for trying out backcountry camping is the fear of wildlife and weird strangers in the wilderness. I've been backpacking for about 6 years now and haven't encountered any scary humans in the outdoors, nor have I had any bad wildlife encounters. In saying that, these are valid concerns and are things you can prepare for!
Wildlife precautions
Research is key when it comes to wildlife safety. What animals are common in the area you will be exploring? In my experience, animals you should take extra caution around are bears, mountain lions, moose, and snakes. And what I mean by that is extra caution beyond just common sense, e.g. don't approach animals, don't feed them, etc.
I have an entire blog post on bear safety when hiking and camping – check it out here! There, I cover all the details on how to hike in bear country, how to set up a safe camp, storing food, what to do if you see a bear, how to respond to a bear attack, and more.
I know a lot of you are curious about what I do in Washington for bear safety.
There is a very small grizzly population here and I haven't ever encountered a black bear when out on the trails. In saying that, I still usually backpack with a bear canister for my food and scented items. This gives me piece of mind and also prevents other critters (mice, marmots, etc.) from trying to get at my food. I don't usually carry bear spray if I am hiking with other people but I probably would if I was solo (again, more for piece of mind). Always look up the regulations in the area you plan to recreate in!
I get a little freaked out about mountain lions but I haven't even seen one in the wild before (it's very very rare). It's best to read up on general precautions (this article covers everything) and hike with other people if its an area known to have cats.
When it comes to moose, you're really just best to stay as far away as possible. Moose attacks are rare but you don't want to mess with them – read about general precautions here.
And snakes… well I am freaking terrified of snakes if I am being honest haha. The way I deal with it is to hike in the higher mountain altitudes where snakes are much less common 😆 If you are backpacking in areas where snakes are frequently spotted I would suggest watching where you are stepping, wear long pants and gaiters, and use trekking poles to push back vegetation as you move along. Read more tips here.
Safety from creepy humans
Like I said, I have never had issues with encountering creepy humans in the wilderness, nor have any of my friends. I think a lot of it comes down to using common sense. If you encounter a person that seems a little shady, keep your distance or consider hiking back out. I personally do not travel with a weapon, though having bear spray handy does make me feel a little more at ease about strangers, bears, and mountain lions.
Side note: be careful of opportunist people who break into cars at trail heads. I haven't personally had this happen to me but had heard of it happening to others. Never leave anything in sight of potential thieves, take your garage opener, car registration and ID with you, and leave any valuables at home.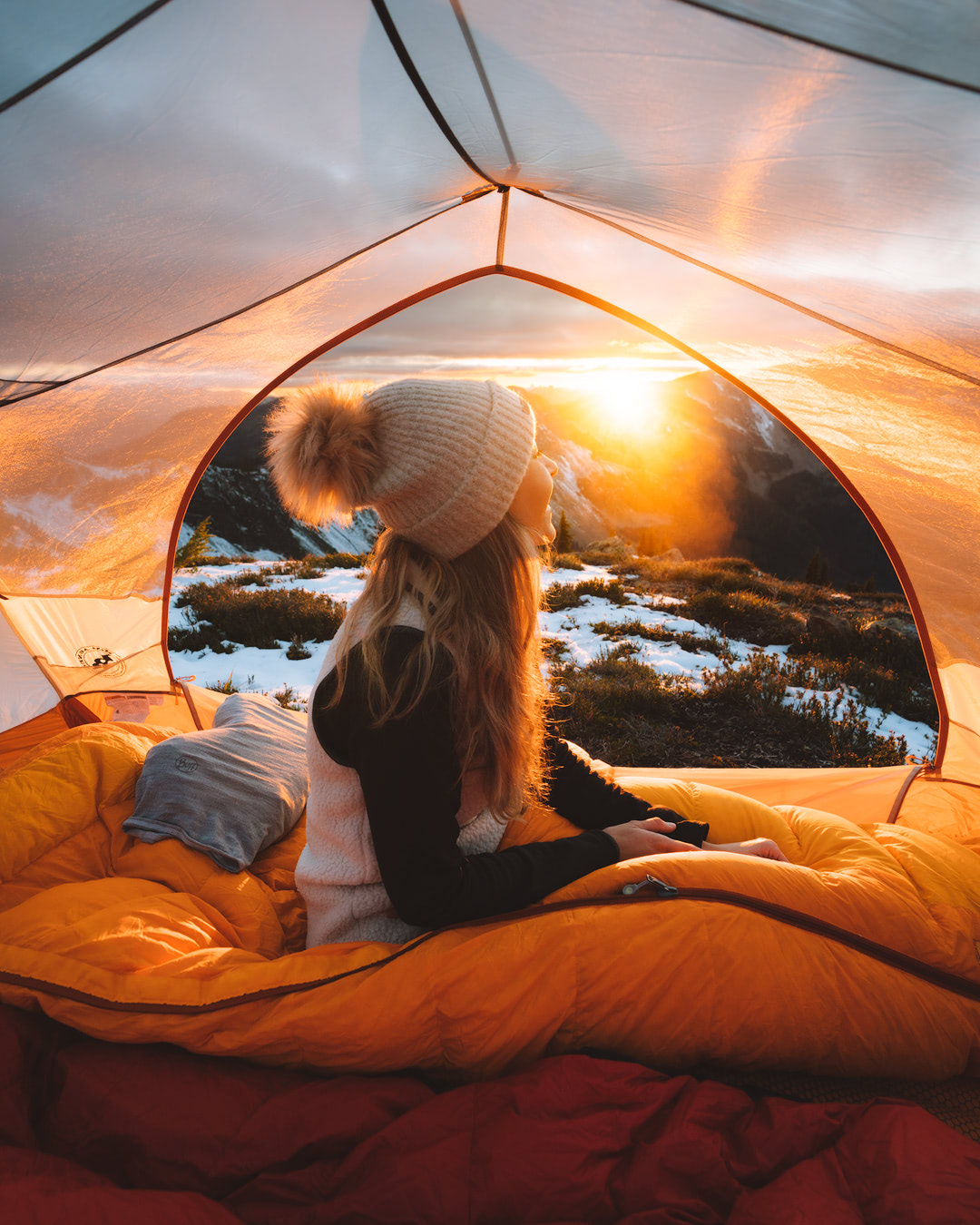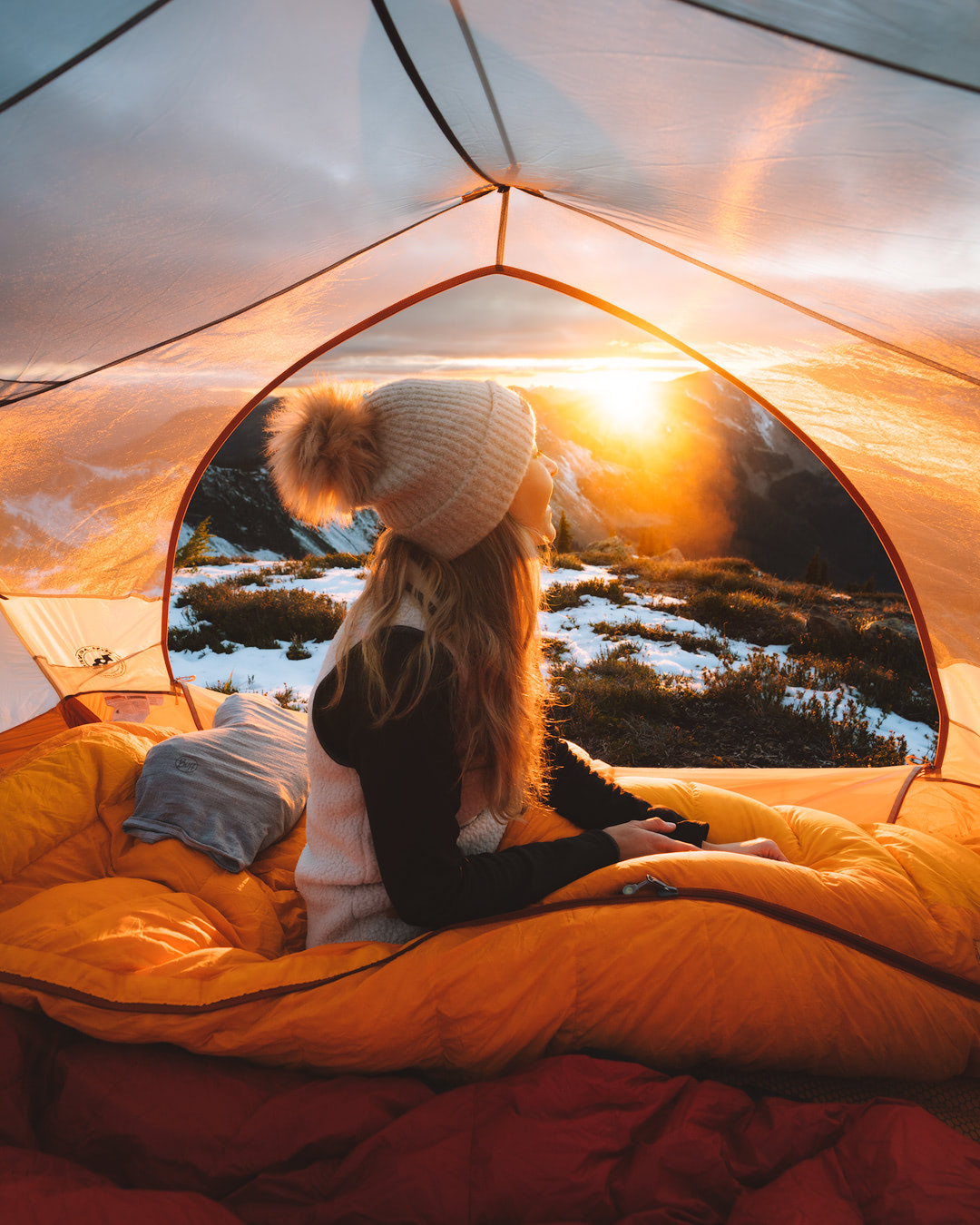 Fear: going alone
To be honest, I wouldn't recommend going alone for your first time backcountry camping. Planning a trip with someone else will overall make everything easier. Firstly, you won't be completely alone when experiencing a night in the wilderness for the first time. Secondly, you can share some of the gear weight and keep your pack lighter. And lastly, trips with others are not only more safe but they are usually more fun too!
Your best bet will be to go with someone who has backpacked before so that they can show you how it's done. But it's totally okay if you don't know anyone with backcountry camping experience! You can either partner up with another beginner and both learn the ropes together, or you can try to find someone (or a group) in your local area.
Ways to find hiking/camping buddies include social media pages (Facebook, Instagram, Twitter), Meetup groups, and guided trips. I live in the Pacific Northwest and some relevant Facebook groups in my local area include Washington Hikers & Climbers, Hiking in the Pacific Northwest, Seattle Outdoor Women Meetups, Girls Who Hike WA, and Mtn Chicks PNW.
Guided backcountry camping trips can be found all over the world and are a great way to start out. A simple google search in your local area will provide some options, though be sure to choose a trip that is beginner-friendly.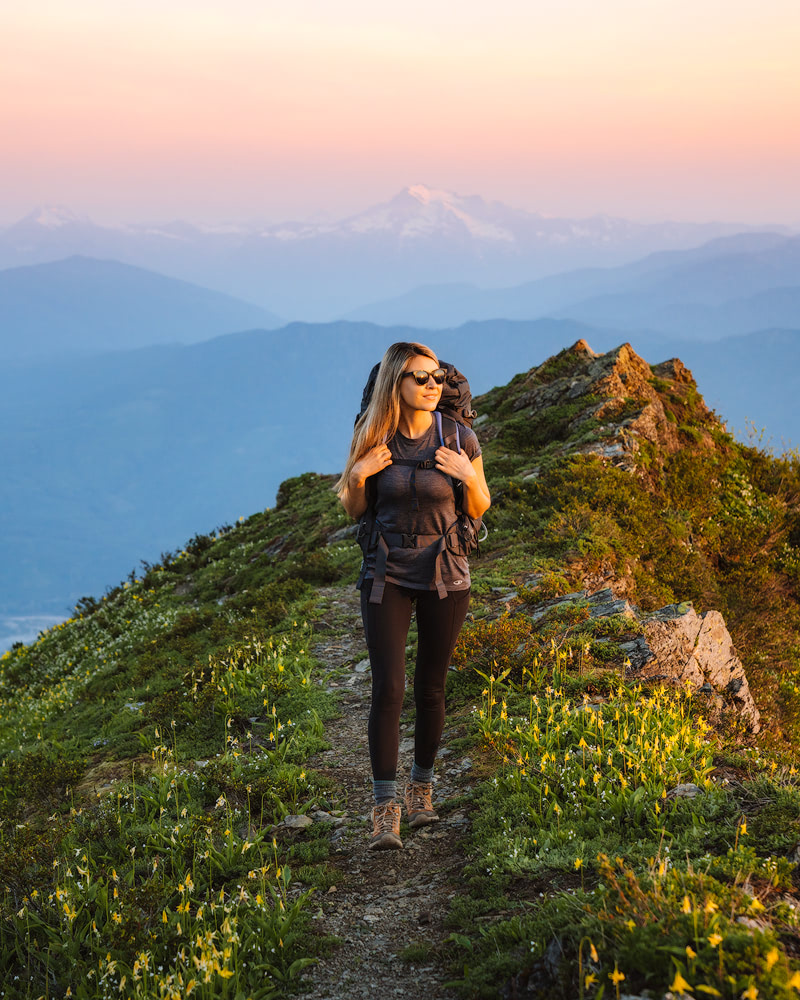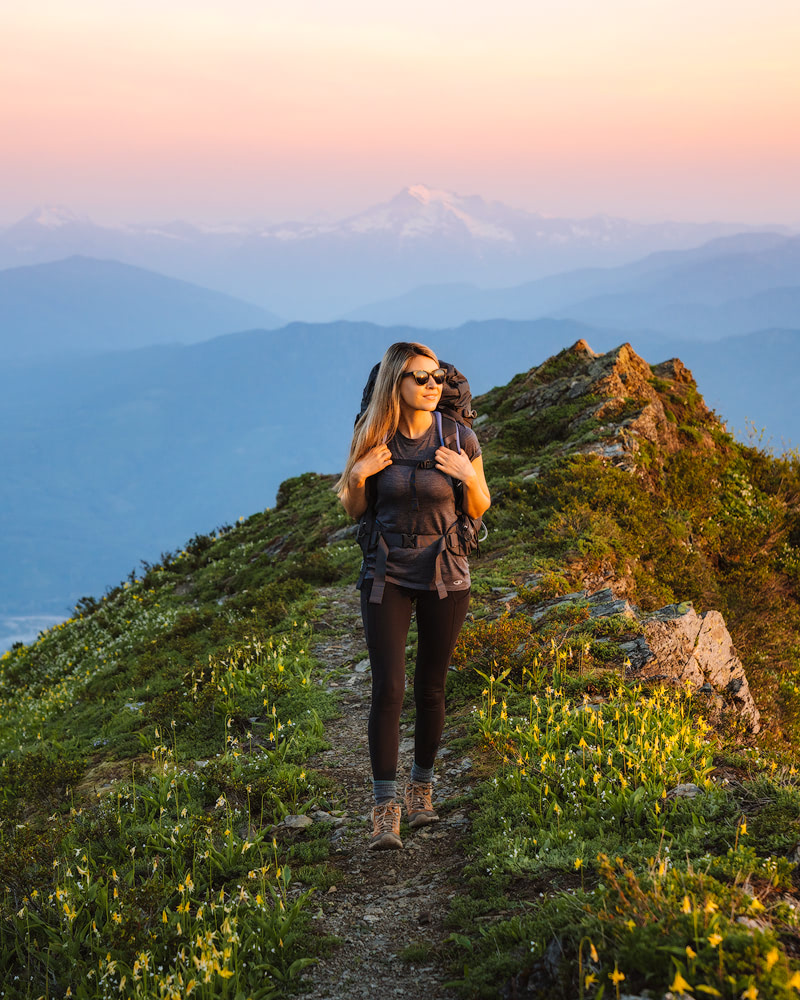 Fear: not knowing where to start
It can feel pretty overwhelming choosing a backpacking trail. You are best to choose somewhere close to home for your first time backcountry camping. Search the internet for local trails or call the ranger station of your nearby park and ask for recommendations.
Some great websites to find backpacking trips in your local area include The Outbound and All Trails. For those based in Washington I would also recommend Washington Trails Association. Some sites even have trail reports and you can read up on recent conditions for the area (e.g. bugs, snow pack, etc.)
In terms of the specifics, I would begin with an overnight trip and choose something relatively short. For example, if the most you have hiked in one day is 8 miles, then I wouldn't choose anything that has you walking longer than that each day. Remember that you will have a heavier backpack on compared to day hikes, so take it easy your first time!
I should also preface by saying that you should probably stick to summer or shoulder season camping for your first time. Winter camping is fun but you're best to save that for when you have a little more experience under your belt!
RELATED: Beginners Guide to Hiking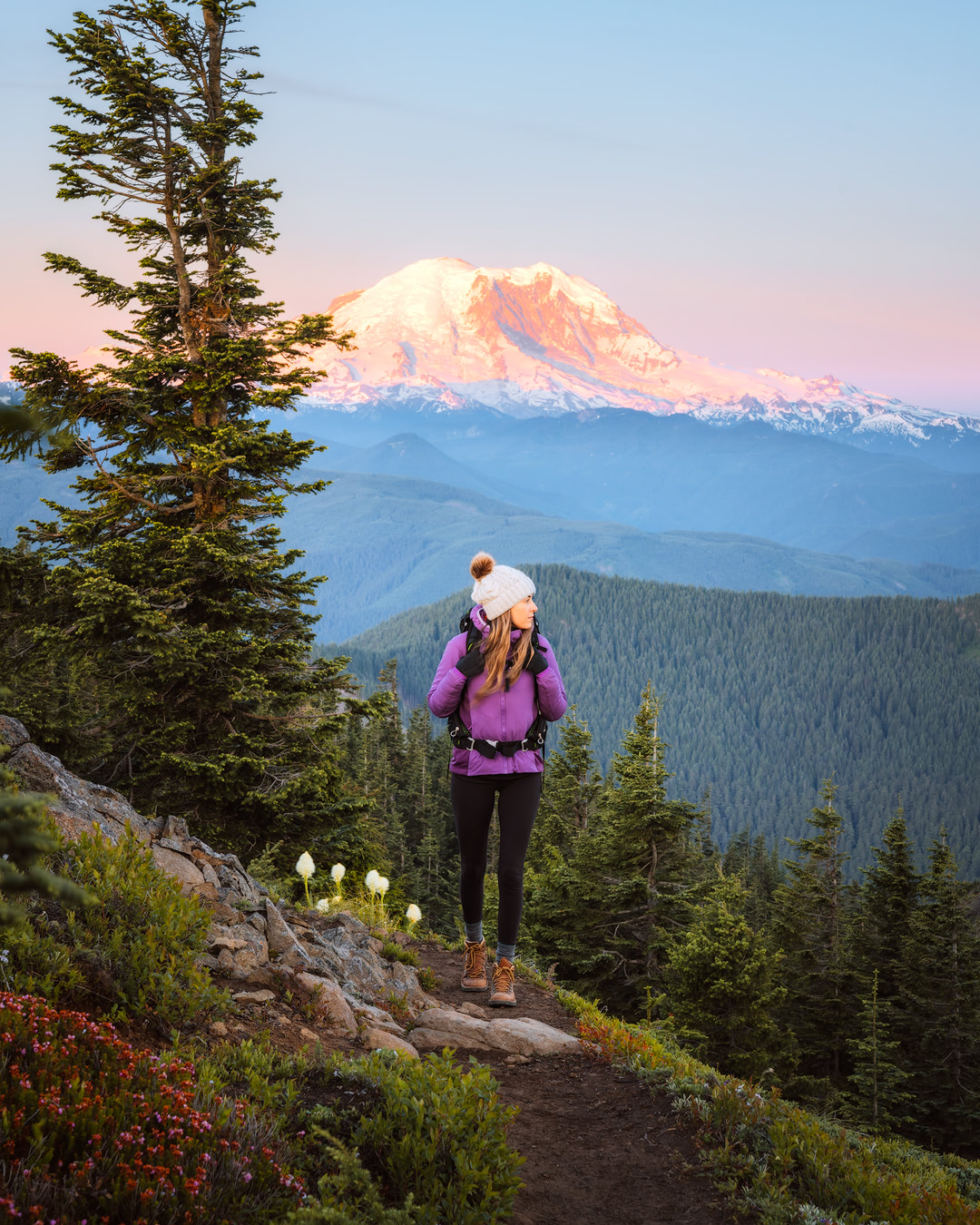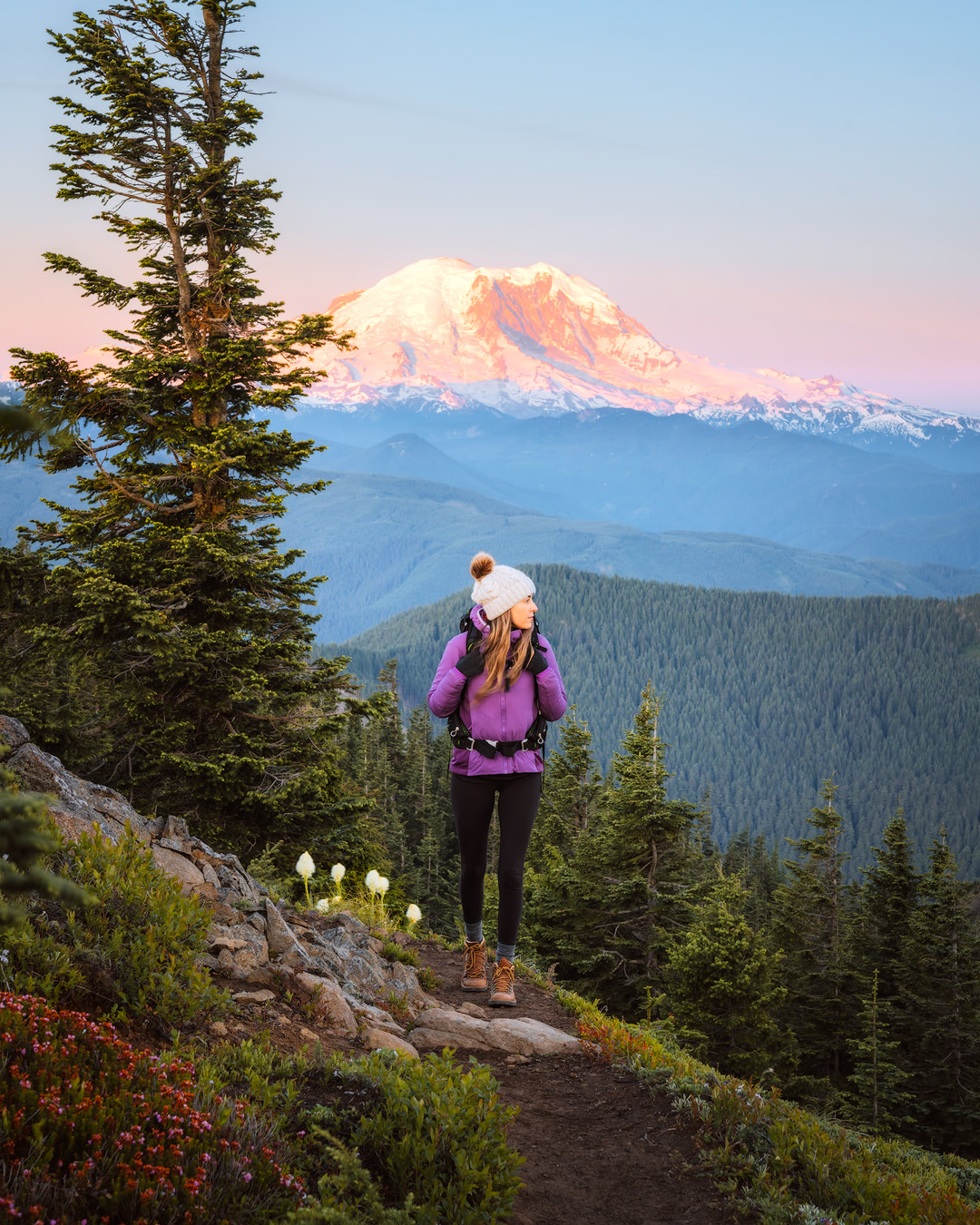 Fear: not being fit enough
Being physically unprepared is a common fear for first time backcountry camping! I will say it upfront… you will likely feel out of your comfort zone and a little in over your head at first. BUT that's totally normal and don't let it deter you! There are some ways you can reduce this feeling and be more prepared.
Get out on some day hikes
I highly suggest being used to day hikes before attempting an overnight backpacking trip. Make sure you have done at least a couple of full day adventures in the wilderness and have reached a level of baseline fitness. I am not saying you need to be super fit to backcountry camp, but a basic level of walking fitness will help.
Dealing with carrying weight on my back was the thing I personally struggled with when starting out. I am a petite person and it all just felt so uncomfortable and heavy! I will share tips in the next section about dealing with a heavy pack, but my advice is to practice wearing a pack before you actually go backpacking.
Hike a local trail with your backpack on, or even just walk around your local park. Yep, you might look a little silly walking around your local park with a big pack on, but that's okay… at least you will be prepared for the real thing! Learn how it feels to carry your pack weight, dial in how your pack fits, and adjust as required.
Prep in your backyard
Trust me, you do not want to set your tent up for the very first time when you're in the middle of nowhere. Take advantage of your backyard or a local park and practice setting up your tent, sleeping pad, sleeping bag etc. Practice stuffing your backpack and seeing how everything will fit. During this process will learn what works and what doesn't.
Another option for practicing before the real thing would be to try out your gear when camping at an established (drive-in) campground or dispersed camping spot. That way you can test everything out but still have the comfort of your car in case something goes wrong!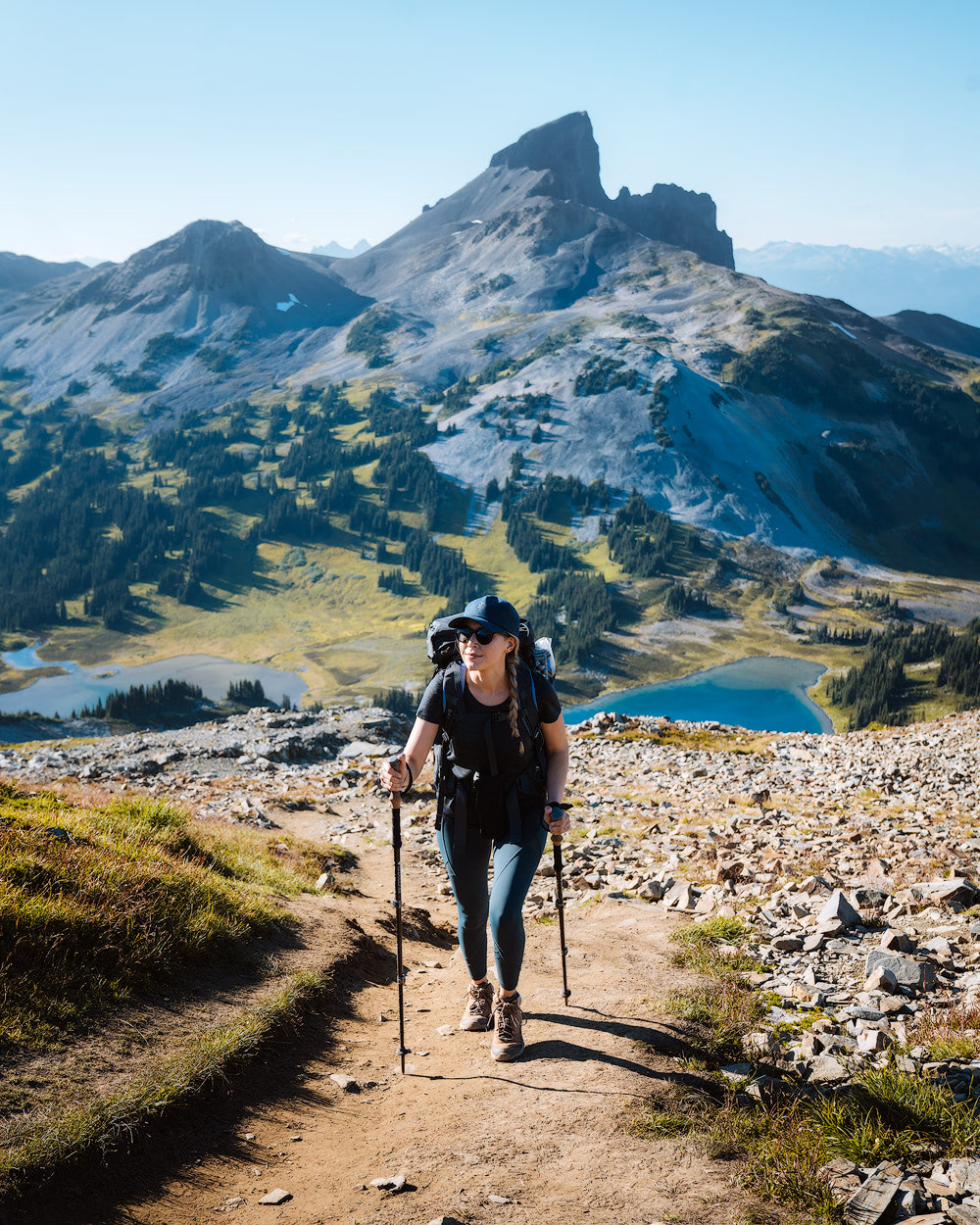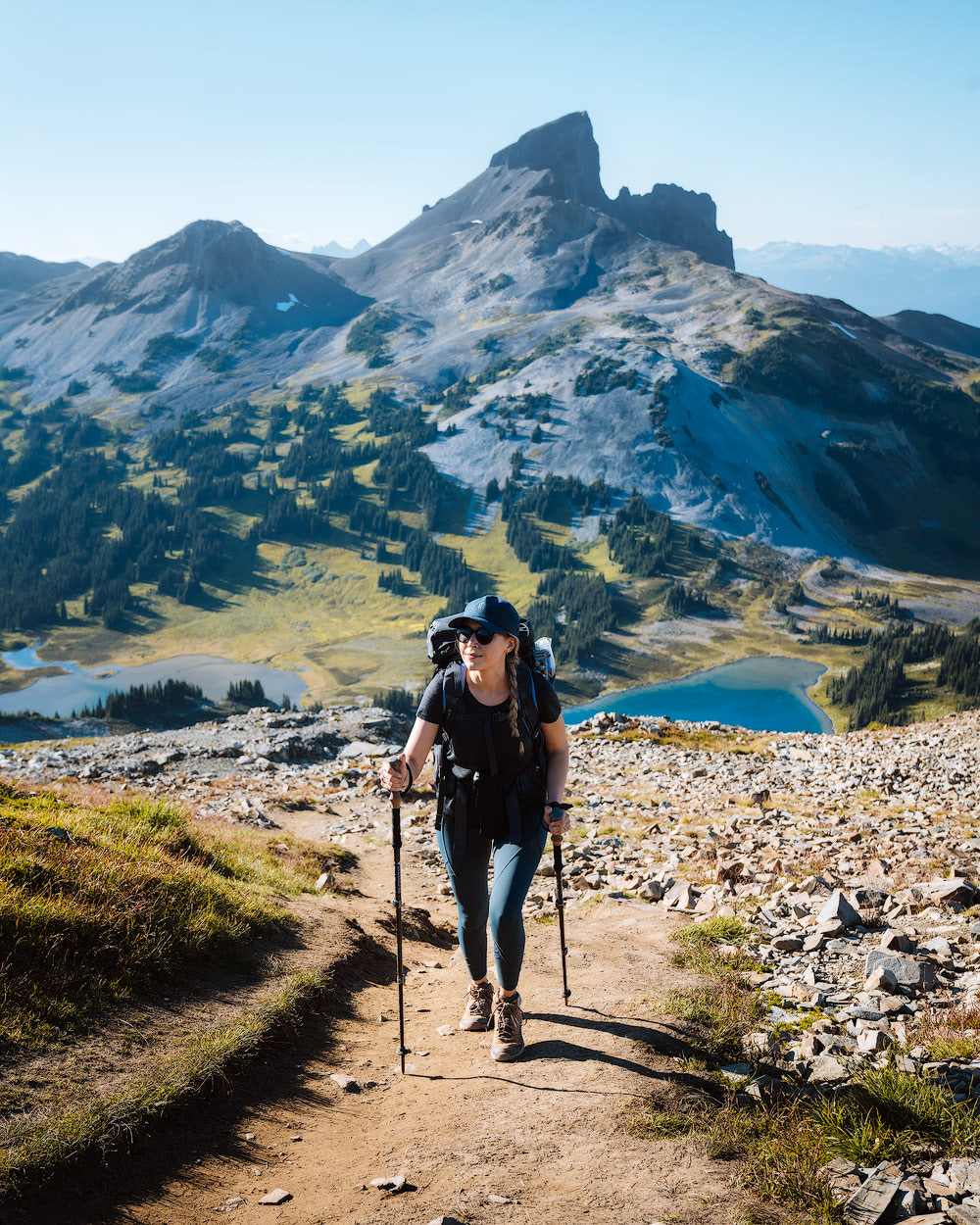 Fear: getting lost
This is a valid concern and precautions should definitely be taken when it comes to navigation. Firstly, I cannot stress the importance of putting in the effort to adequately research your destination. You will need to know the following things:
What park/recreation area is the trail in?
What are the camping regulations for that area?
Do you need a permit or park pass?
Where exactly is the trailhead?
Can you drive a regular vehicle to the trailhead or is 4×4 required?
How long is the trail?
What are the current trail conditions?
Once you have created your itinerary then be sure to share it with a friend or family member. Tell them where you are going, the exact trail you are hiking, the car you are taking, who you are going with, and how long you will be gone for (e.g. when they should expect to hear from you next). Some people also leave a printed itinerary under their driver's seat at the trailhead, in case a ranger notices your car has been there for a long period of time.
Buy or print out a topographic map of the area (and keep it in a waterproof sleeve). Pair this with a compass and know how to use it. Another option is to download an offline map to your phone (I use Gaia), but in that case be sure to have a charging bank for your phone.
If you do your research, use a map, stay on the trail, and pack a headlamp, then it is very unlikely you will get lost.
In the unlikely case that you do get lost, this is when it's important that you have packed survival essentials and that you stay calm. According to the US Forest Service, this is what you should do if you get lost.
RELATED: Leave No Trace: The Seven Principles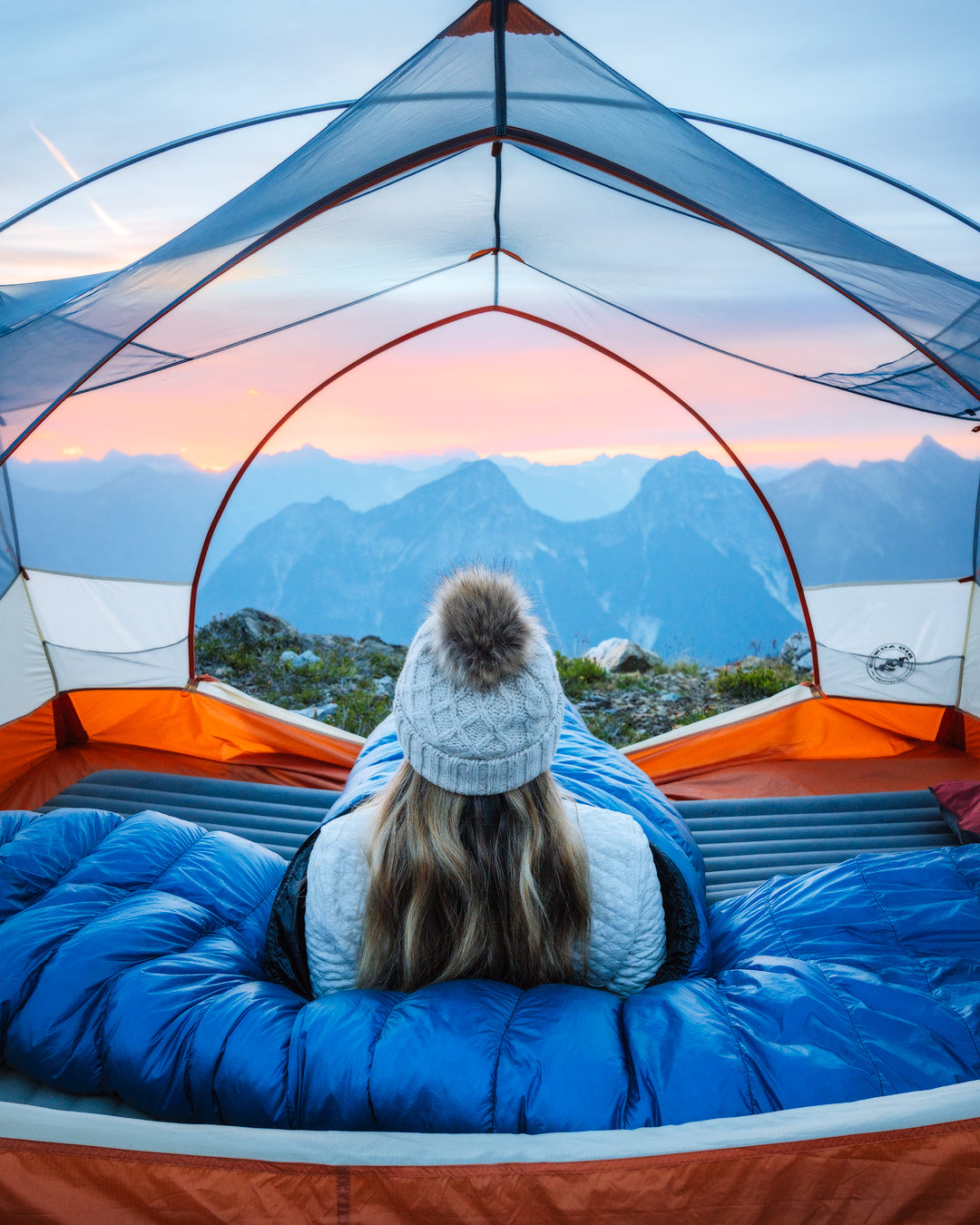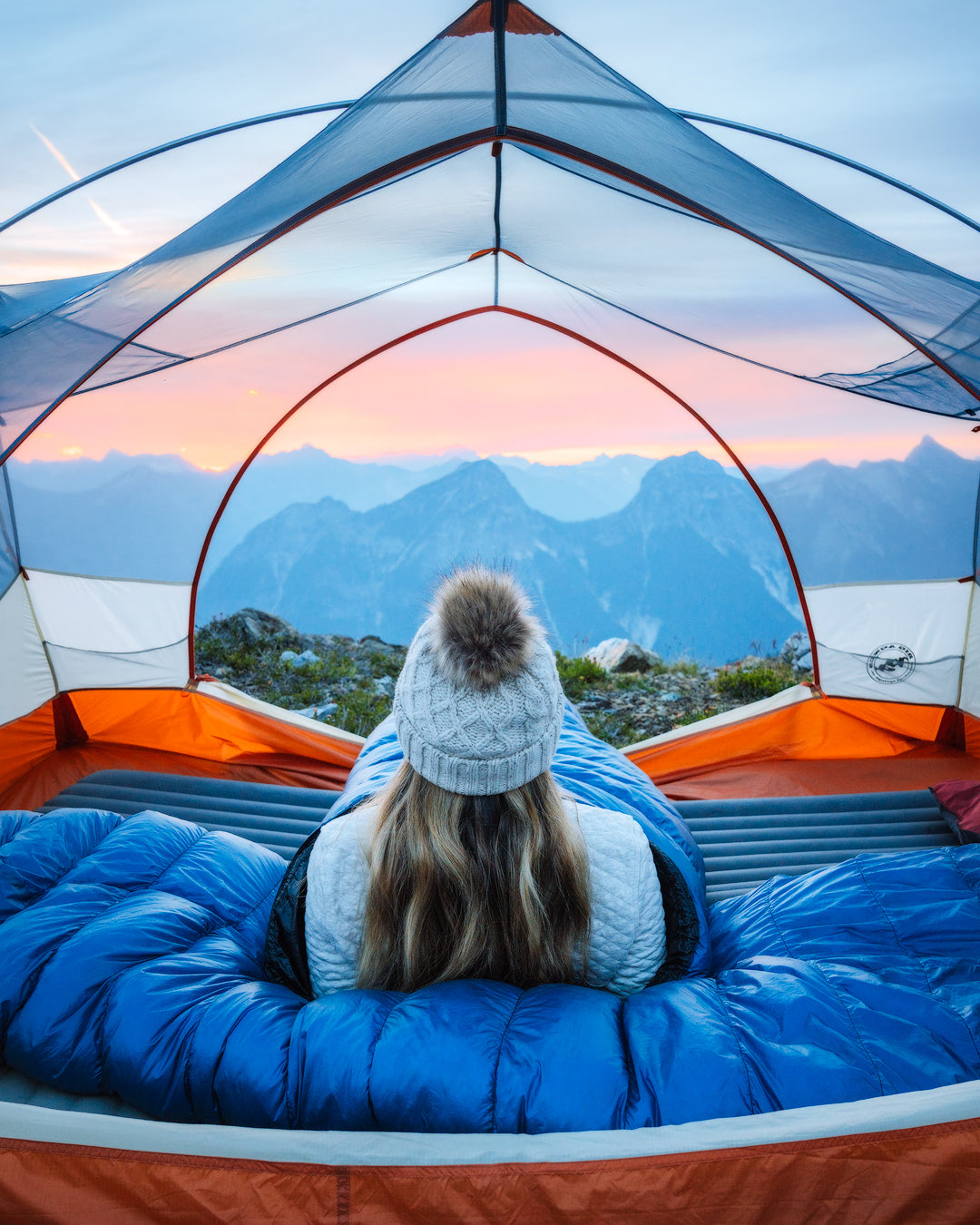 Fear: getting hurt in the wilderness
I've been regularly hiking and backpacking for 6 years now and thankfully have never been injured outdoors. I have received the odd blister or two and been sore after a long trekking day, but I haven't been in any dire situations. This comes down to a few things: luck, preparation, and common sense.
As I touched on above, adequate preparation is everything. It's important that you choose trails and terrain that you are capable of managing, especially for your first time backcountry camping. For example, do not attempt a rock scramble unless you have climbing experience and the correct gear. Do not winter camp with only summer gear. Do not commit to a 30 mile hike when you haven't even come close to that previously … you get the idea! Make smart choices and use common sense.
Luck is another factor because there are some things you just cannot prevent. For these freak scenarios I like to have a back-up plan in the form of an emergency device, like the Garmin InReach Mini or the SPOT Gen3 Satellite GPS Messenger. I won't lie, these are expensive and I didn't own one in my first few years of backpacking. But they do provide some piece of mind and are a worthwhile investment if you can afford it.
I do also pack a lightweight basic first aid kit for minor injuries, blisters, etc. Along with that I will have some pain killers for sore muscles and headaches. This is a great article on treating common backcountry injuries if you want to do some extra reading!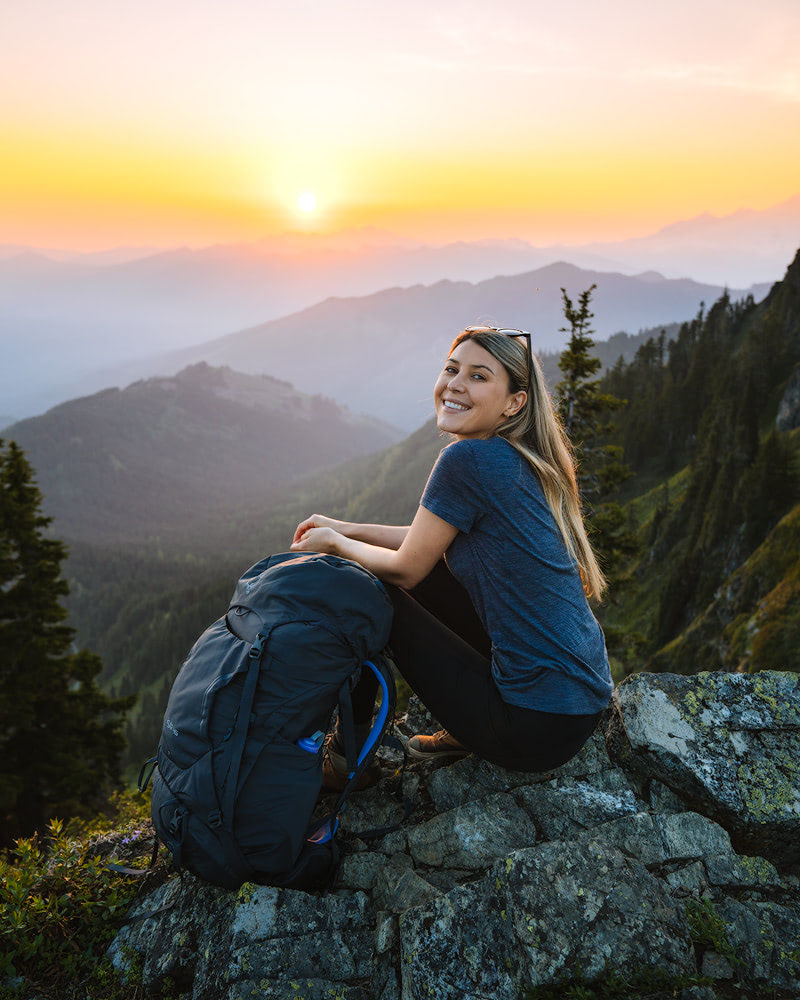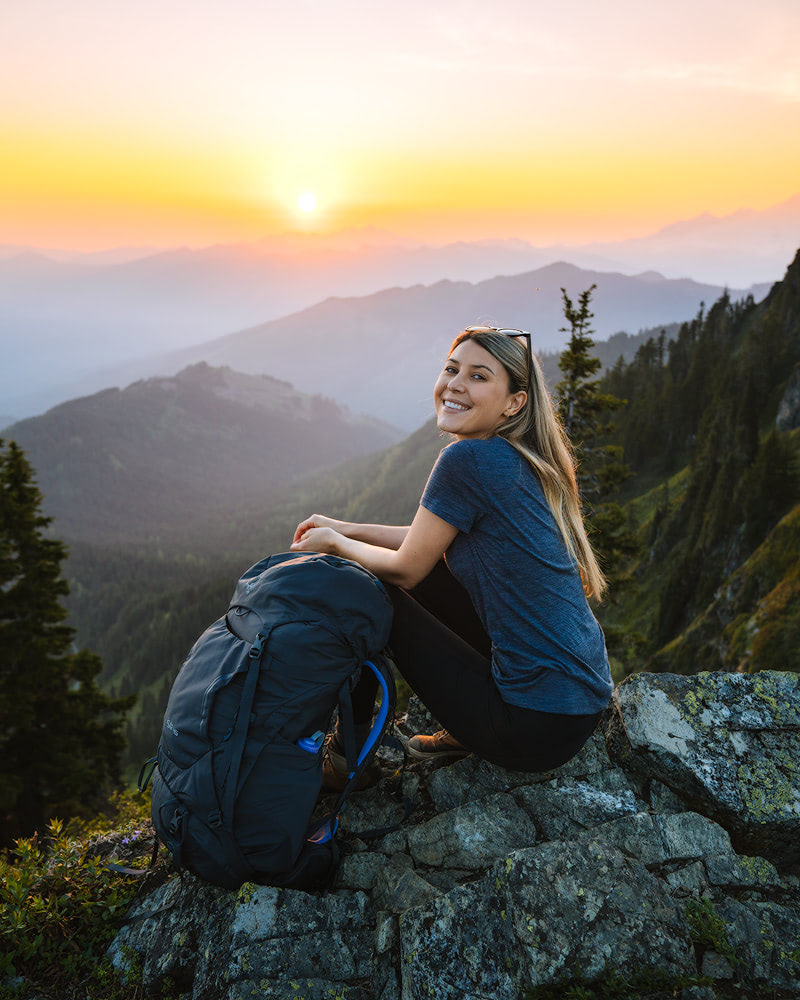 Fear: not knowing what to pack
It can be really confusing to know what items are essential for your first time backcountry camping. I have a printable checklist in my free resource library that you are welcome to download. Keep in mind that every hike and every person's situation will be slightly different, so use this as a rough guide and make adjustments as you see fit.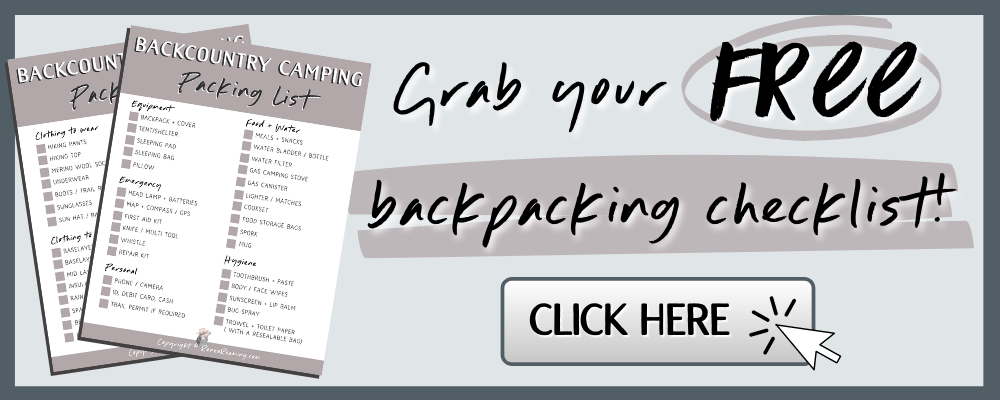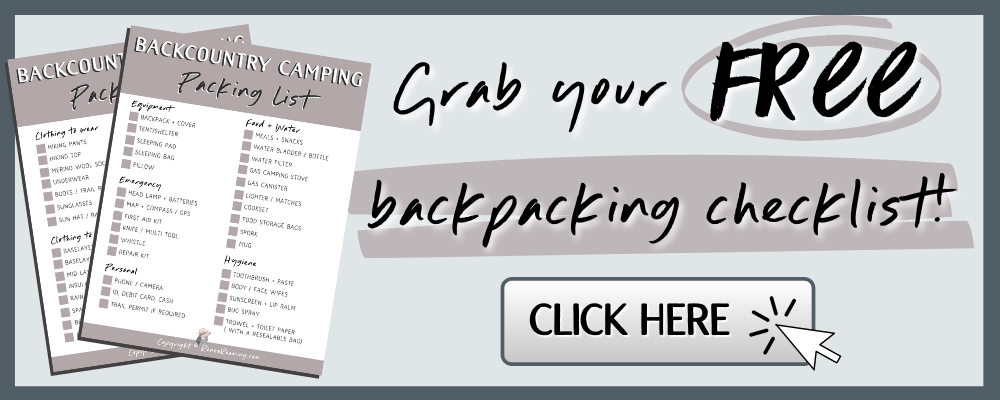 For a more thorough breakdown on what gear to pack I would suggest checking out my Beginners Guide to Backcountry Camping. In that blog post I break down each piece and share my top recommendations (including links). I know it can be expensive to source gear and have everything you need from the beginning.
My top tips for navigating this are:
Borrow from friends and family to begin with. This will give you the chance to try out the items and see what works for you.
Purchase items on sale. Backcountry.com has multiple sales throughout the year and it's the perfect chance to snag some amazing deals! You can also use my code RENEE15 anytime to get 15% off your first online order.
Use what you have and slowly upgrade to lighter and more functional gear. This may mean your pack is heavier to begin with but it still beats not going at all!
Rent gear from in-person or online sources to see what you like. (Here are some options in Washington)
In terms of what gear is absolutely essential for survival versus "nice to have", I would first make sure you have the 10 essentials: navigation, sun protection, insulation, headlamp, first aid supplies, fire starter, shelter, repair kit, food, and water.
Over the years I have tested out a lot of gear and my favorite items are featured below. Keep in mind that some of them are on the pricier side but I can definitely vouch for their quality, durability, and function.
Backpack
My go-to pack for an overnight trip or a summer 2-3 nighter is the Osprey Kyte 46L Women's Pack. I love Osprey backpacks and the Kyte is the perfect combination of lightweight yet comfortable and functional.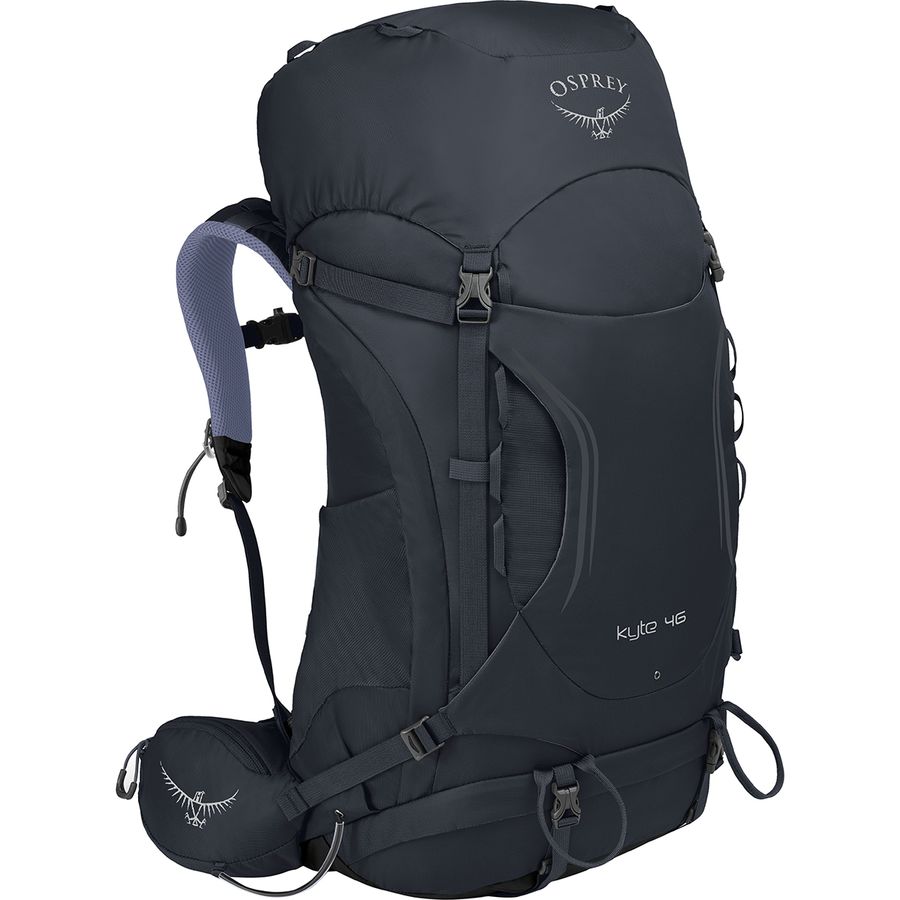 Tent
I typically share a tent with my husband and we love the Big Agnes Copper Spur Classic UL3 Tent (3 season). We chose that one because it is lightweight, functional, and is roomy enough for us and our packs. The Big Agnes Copper Spur HV UL3 Tent is essentially the same tent but a slightly newer and lighter version, plus there is also a 2 person option.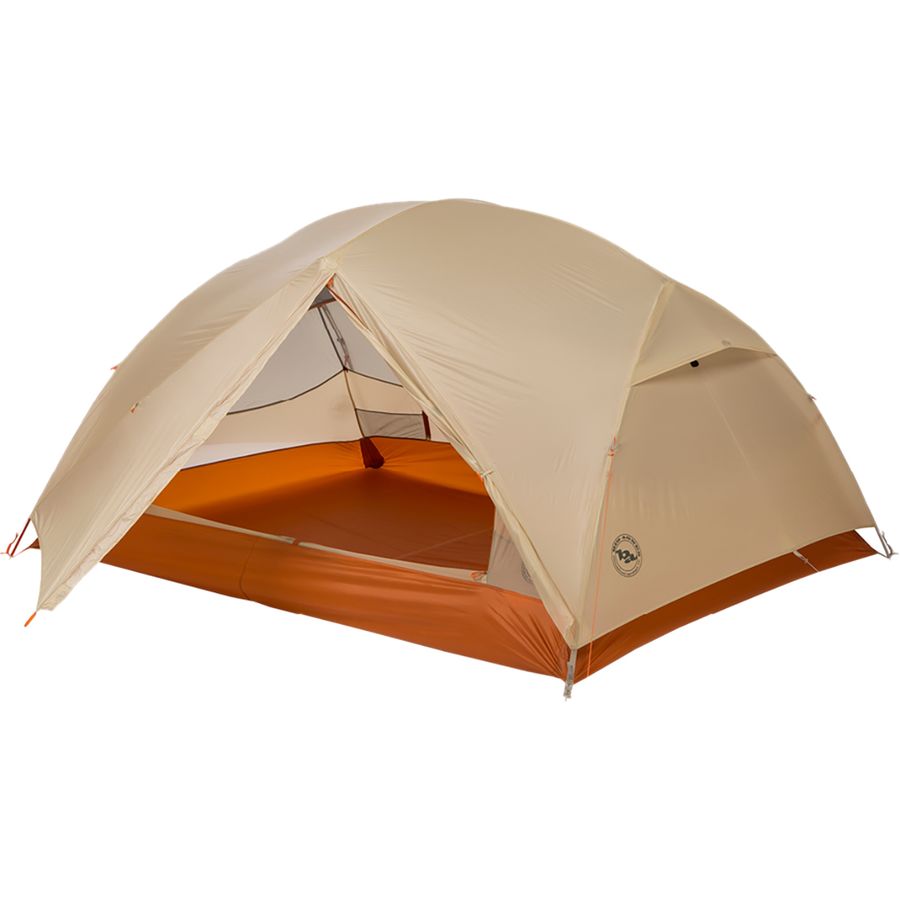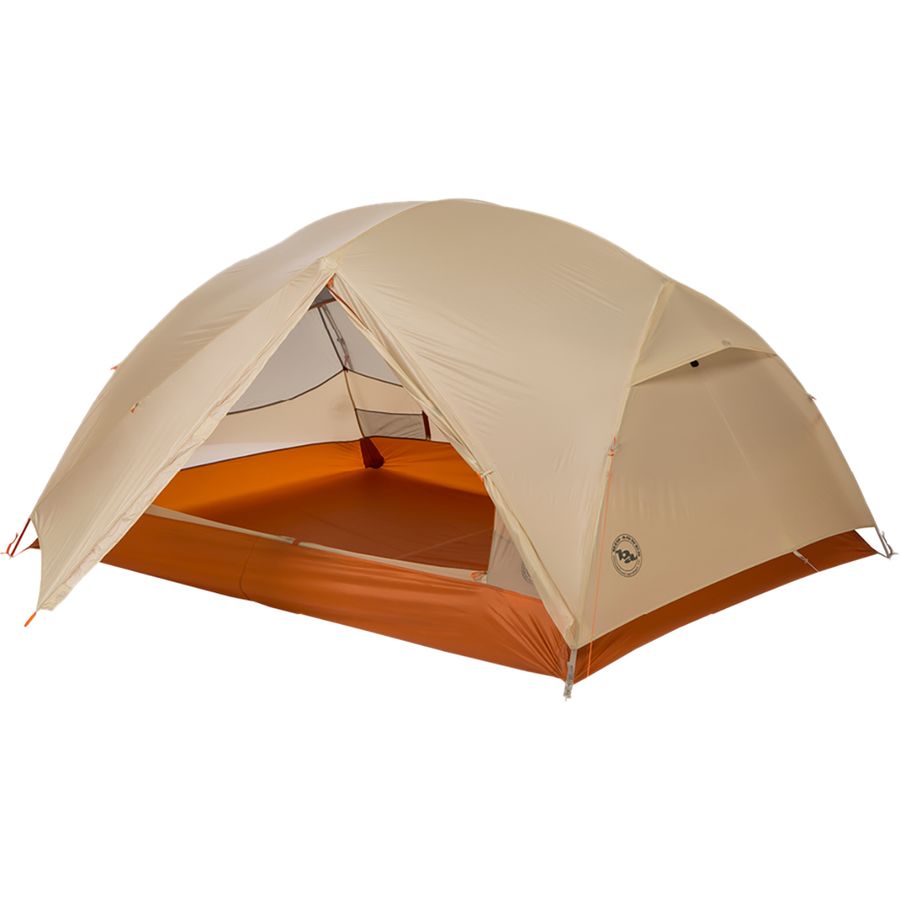 Sleeping Bag
My favorite 3-season sleeping bag is the lightweight unisex Western Mountaineering Apache MF 15F Down Bag (more of a deep red color in person, not pink). It's definitely on the pricier side but so worth the investment in my opinion, especially because I sleep on the colder side and this sleeping bag is warm yet light.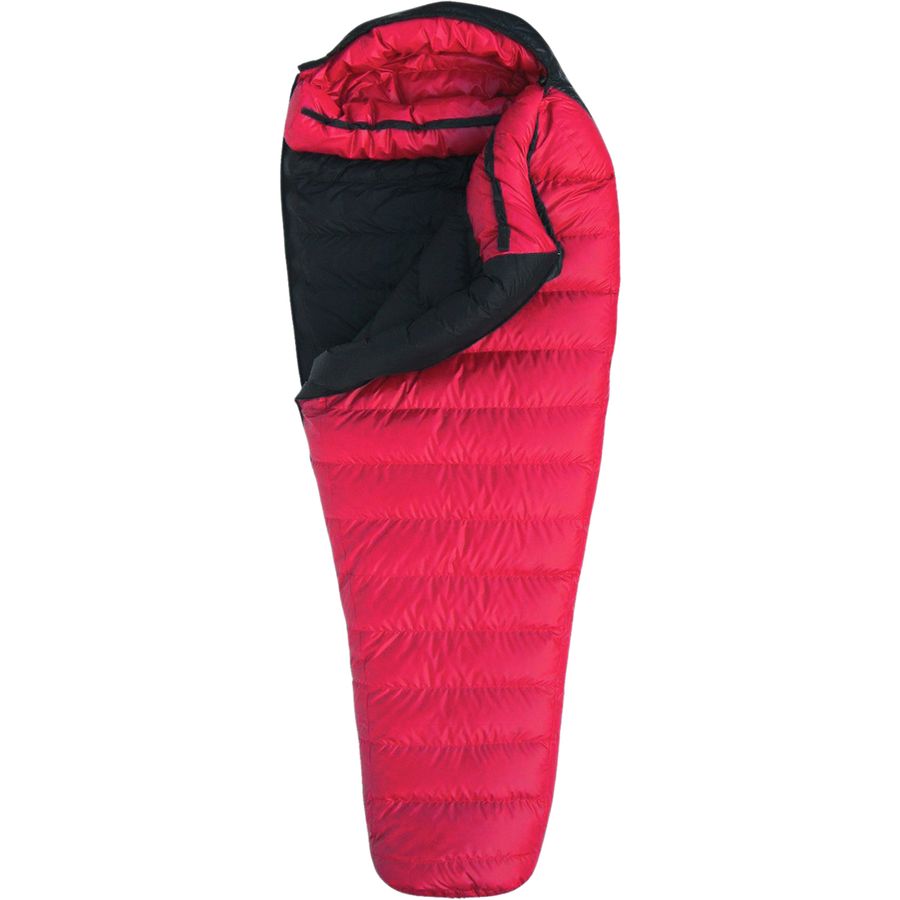 Sleeping Pad
The Exped SynMat UL compresses down to the size of a 1/2-liter water bottle and only weighs about a pound. I don't find any inflatable lightweight sleeping pad to be "comfortable", but this one provides good padding and hasn't let me down. I have also tried the Exped Synmat HL Sleeping Pad and can recommend that.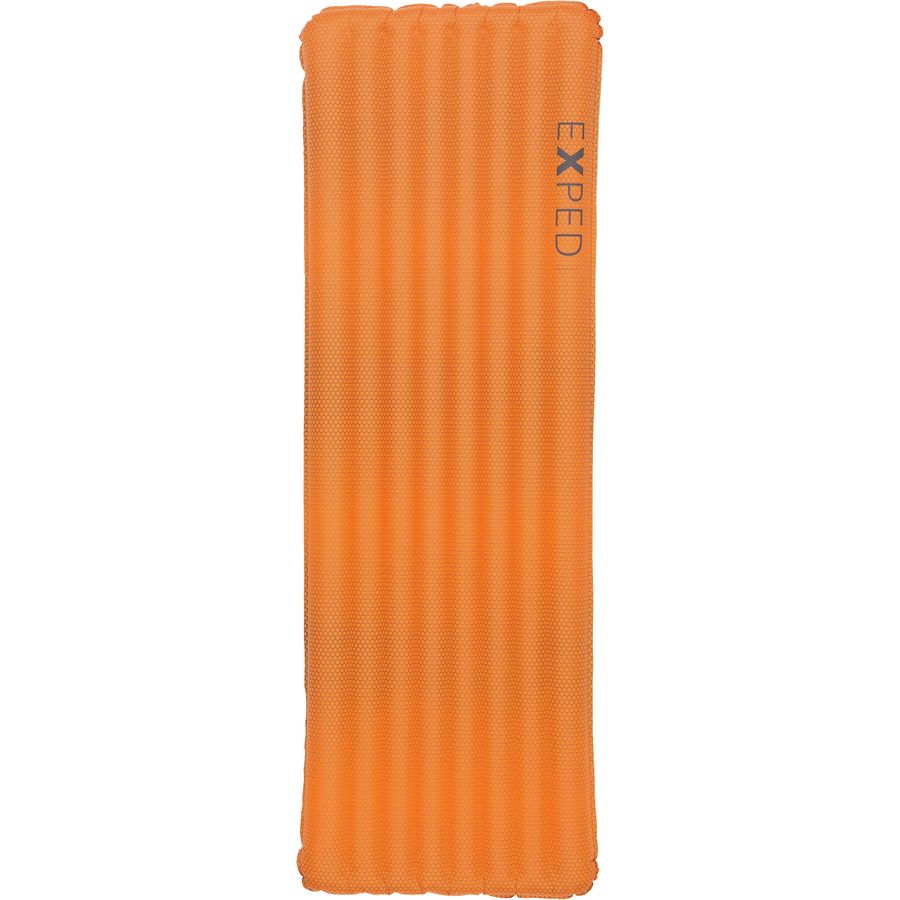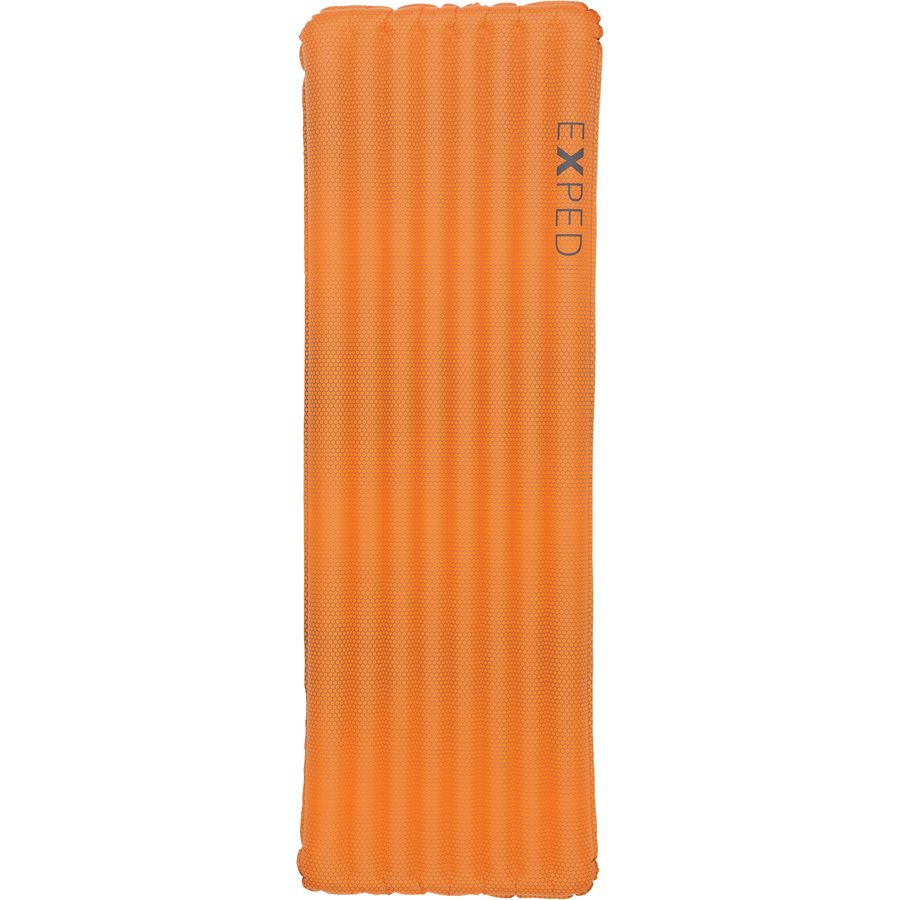 Pillow
I like to do a little trick with my pillow when backcountry camping. I take the Exped Air Pillow, half inflate it, wrap a neck gaiter around it (Buff, Smartwool etc.) and then stuff my down jacket in between. By the far the comfiest pillow solution in the backcountry in my opinion!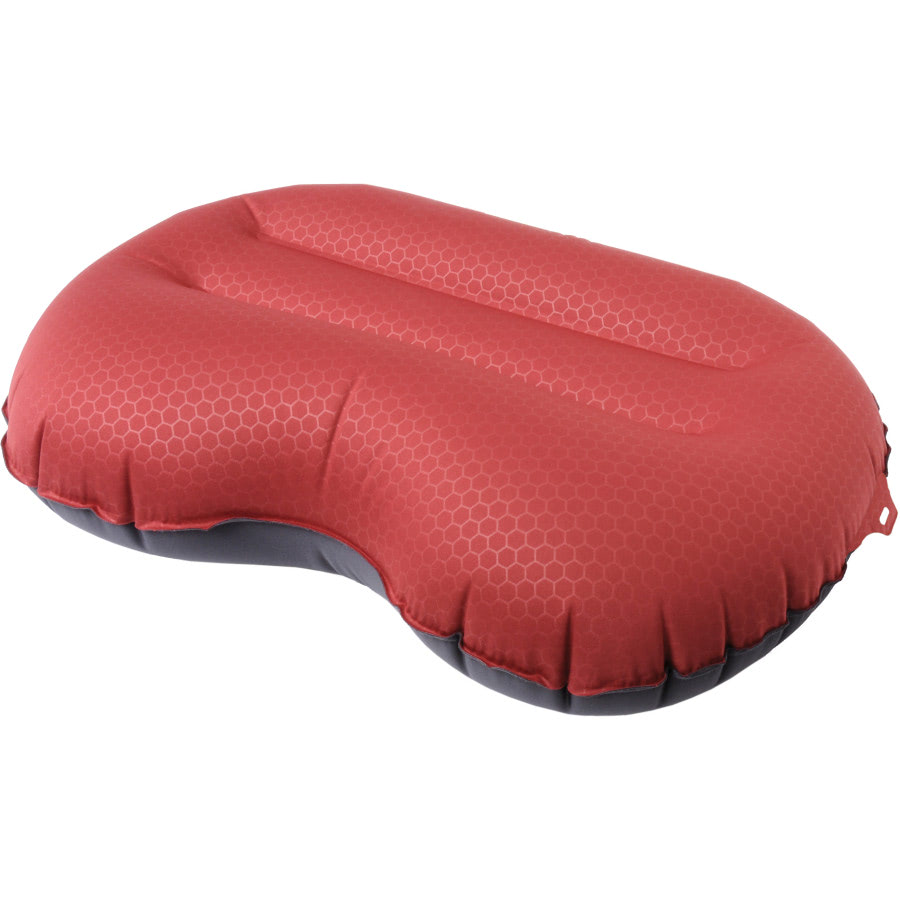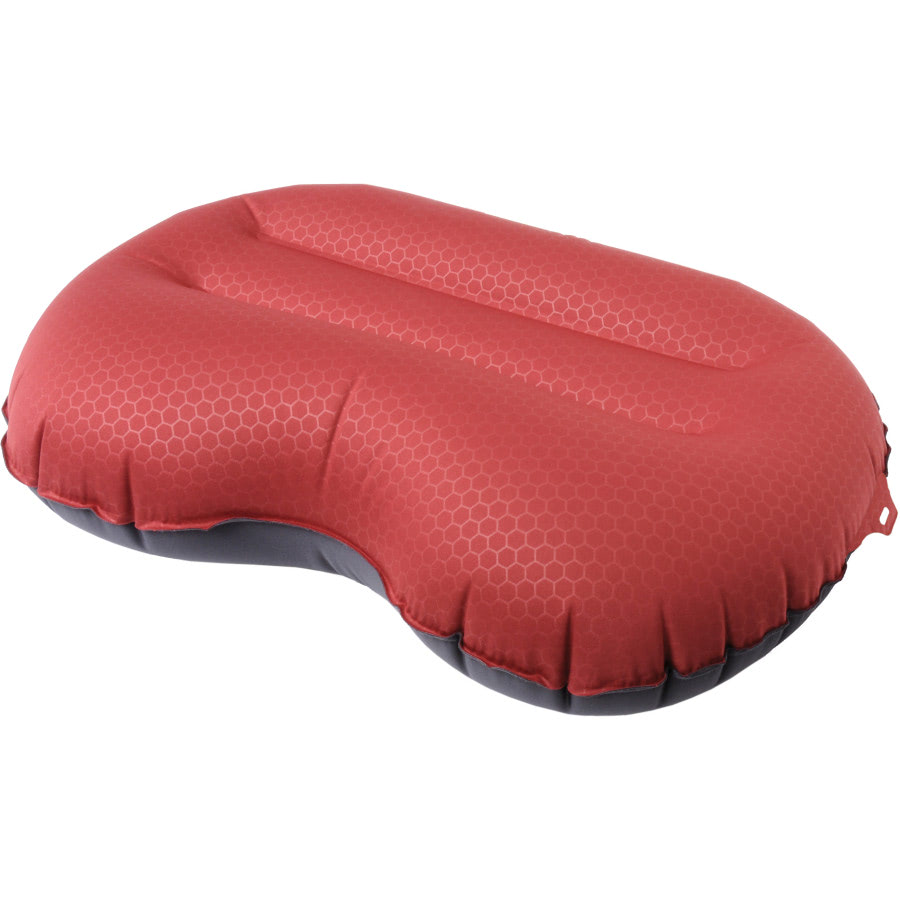 Hiking Shoes
My go-to hiking shoes are the KEEN Leather Terradora's. They are comfortable (no break-in time), waterproof, and durable. This will be my fourth year in a row hiking in Terradora's.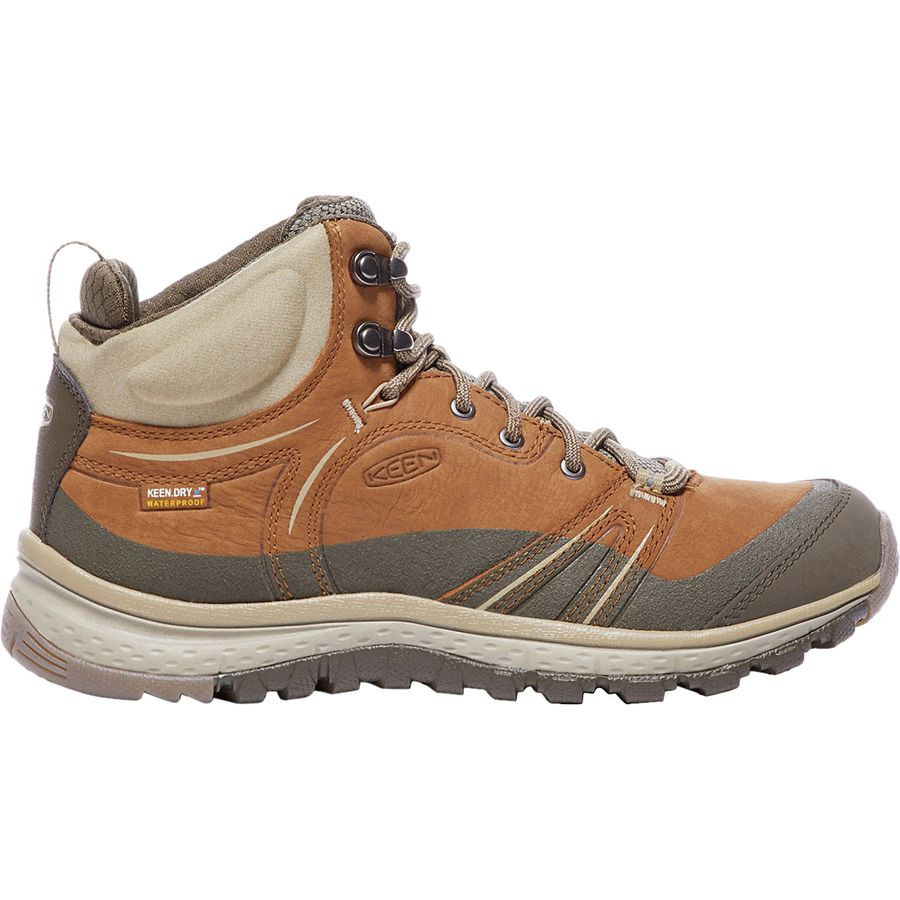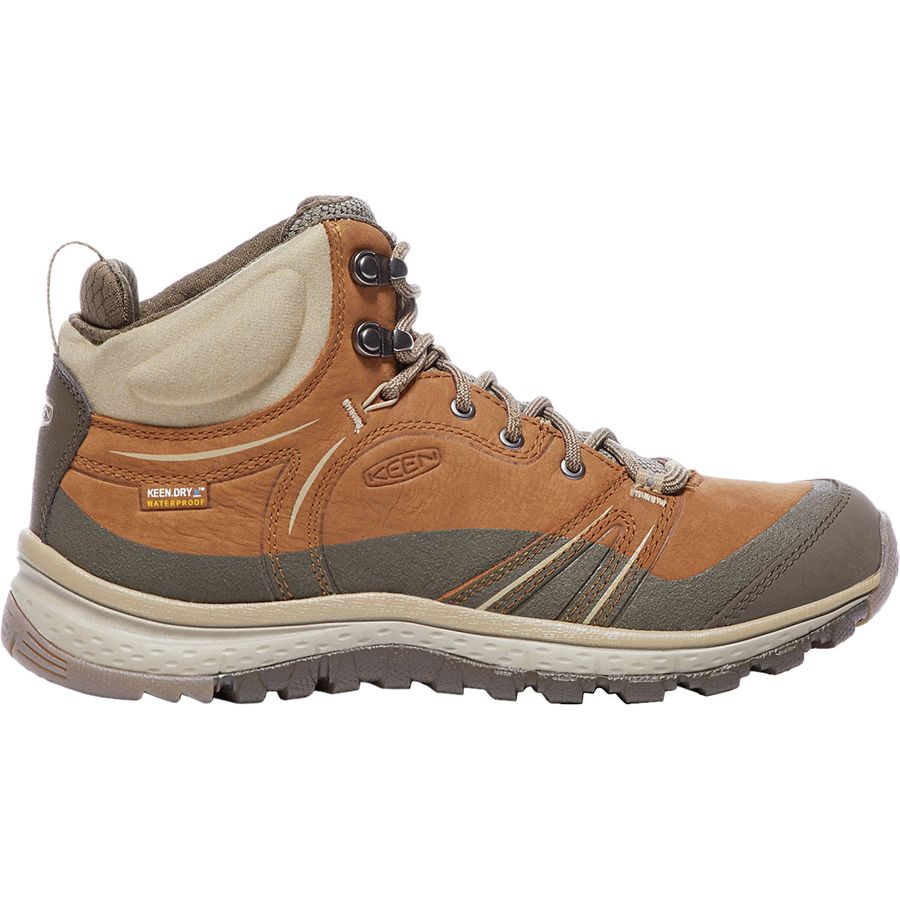 Hiking Top
I love hiking in Icebreaker merino wool tops. They are comfortable, moisture-wicking, odor resistant, and offers nice coverage for under my pack straps.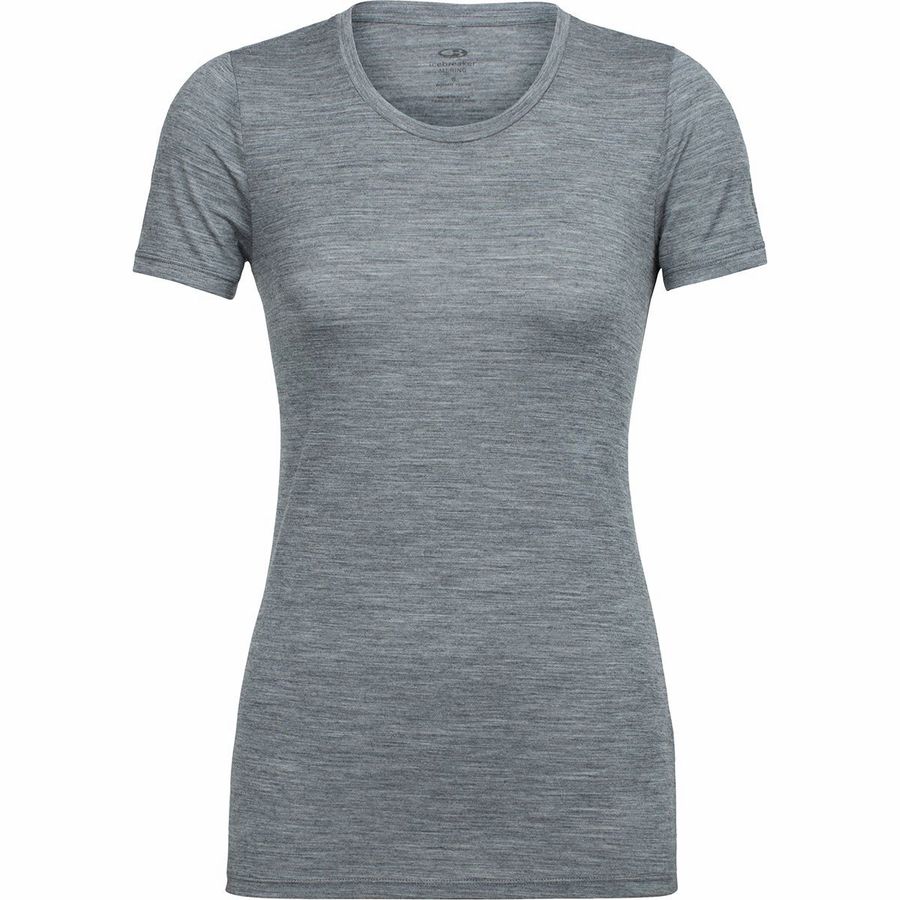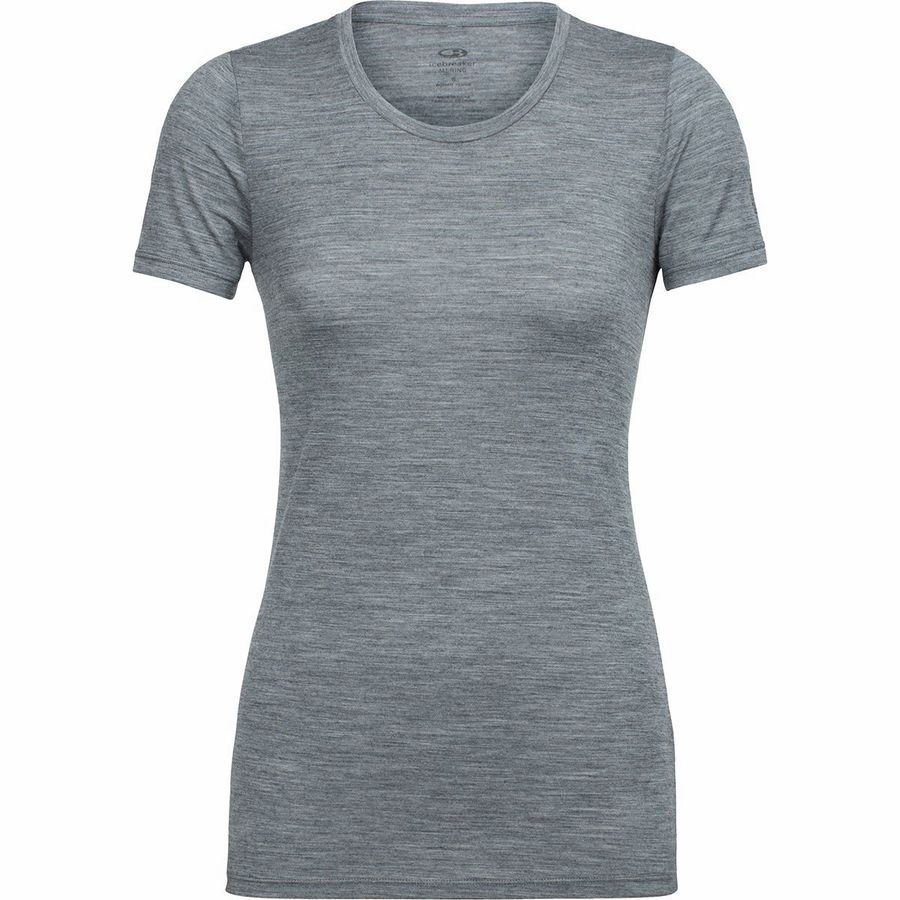 Hiking Pants
I often wear leggings when hiking, but for longer or more rugged treks I prefer to wear my Arc'teryx Gamma LT Softshell Pants. They are durable, stretchy, breathable, and dry super fast if they get wet.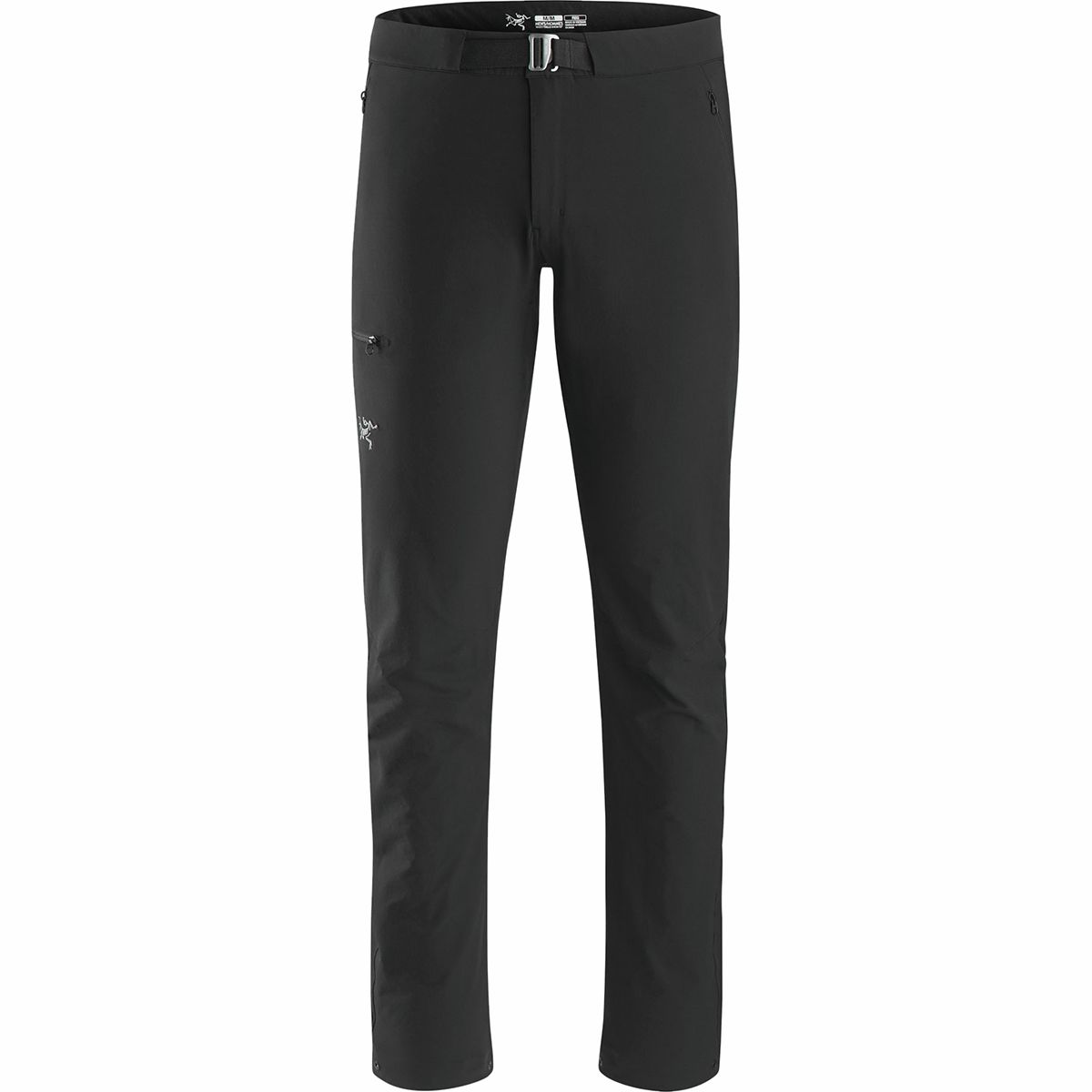 Down Jacket
My all-time favorite lightweight down jacket is the Arc'teryx Cerium LT (coming on 5 years now!) This jacket is a brilliant investment for such a warm yet lightweight jacket. It packs down really small and I take it on every single trip I go on.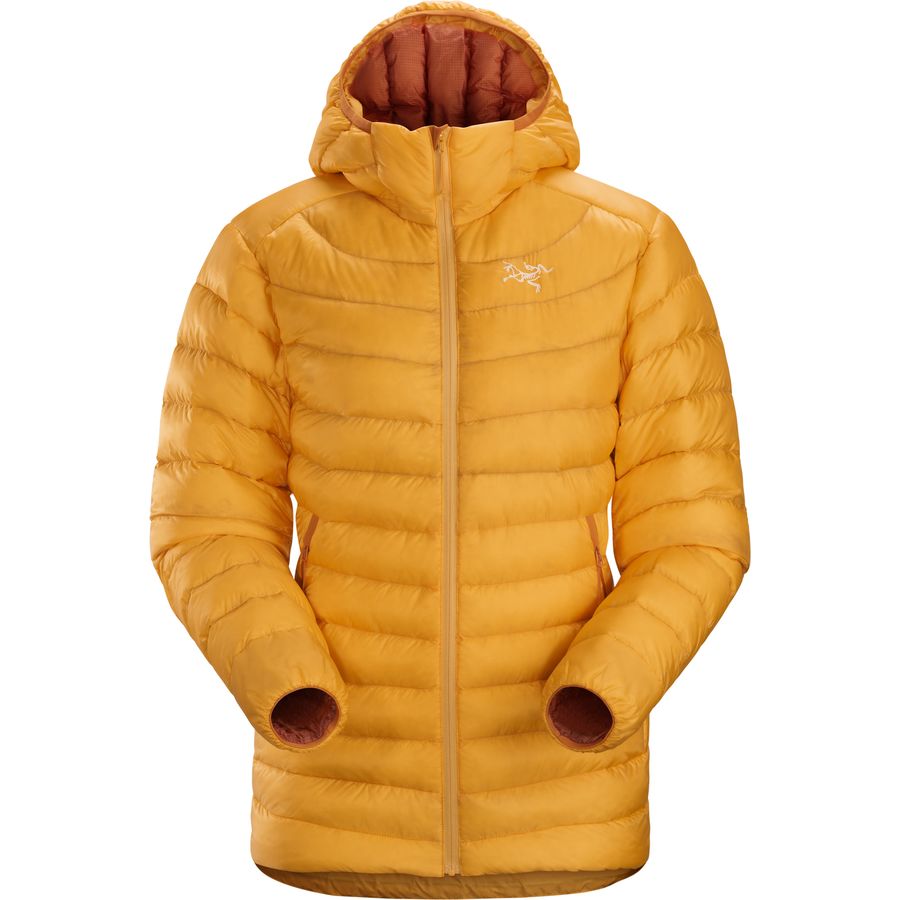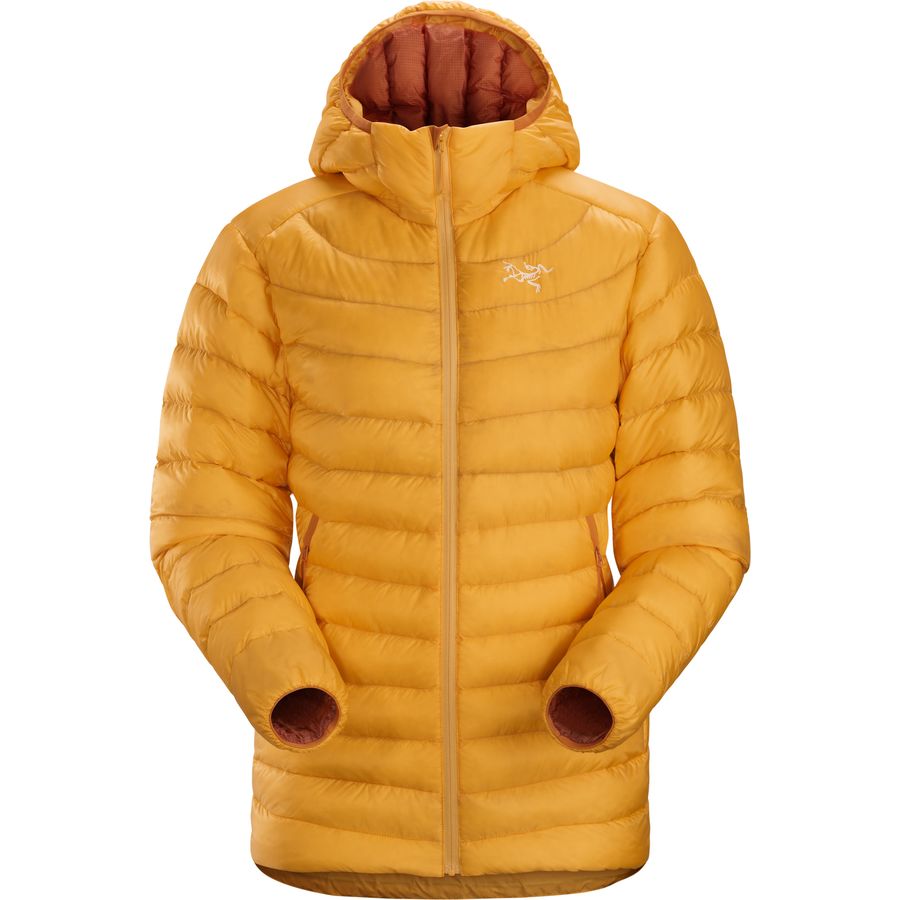 Rain Jacket
The rain jacket I reach for most often is the Marmot PreCip Eco Jacket. It's lightweight and easy to pack on trips, and most importantly it will keep you dry in a downpour.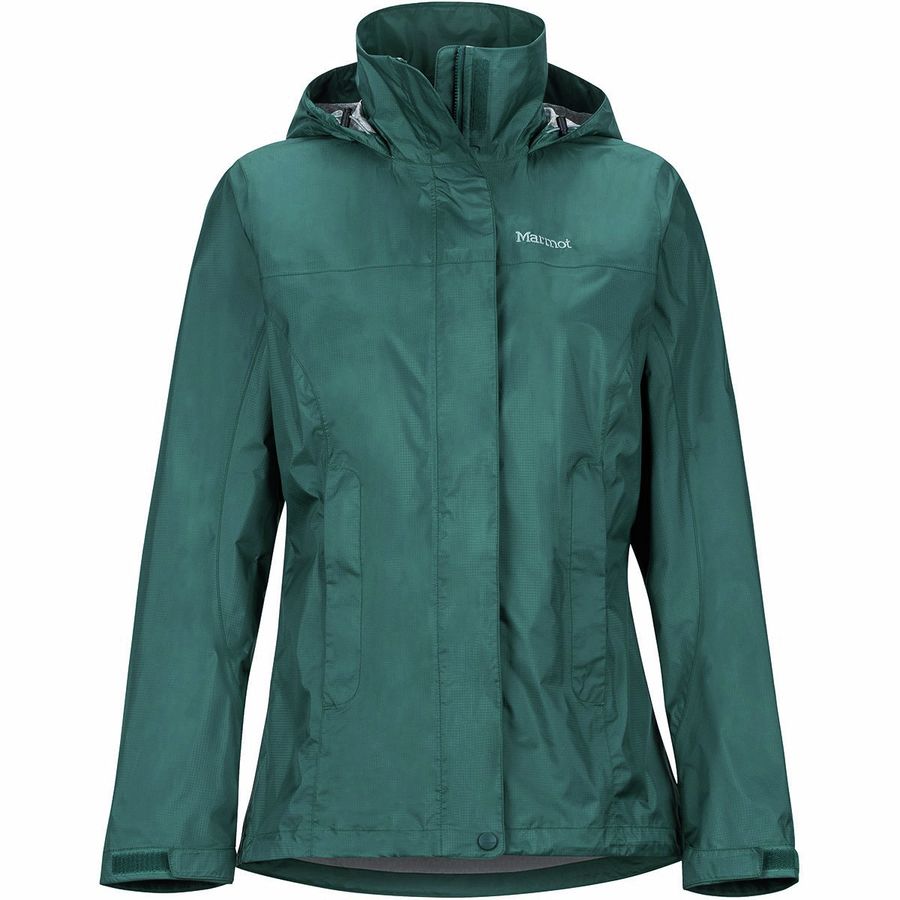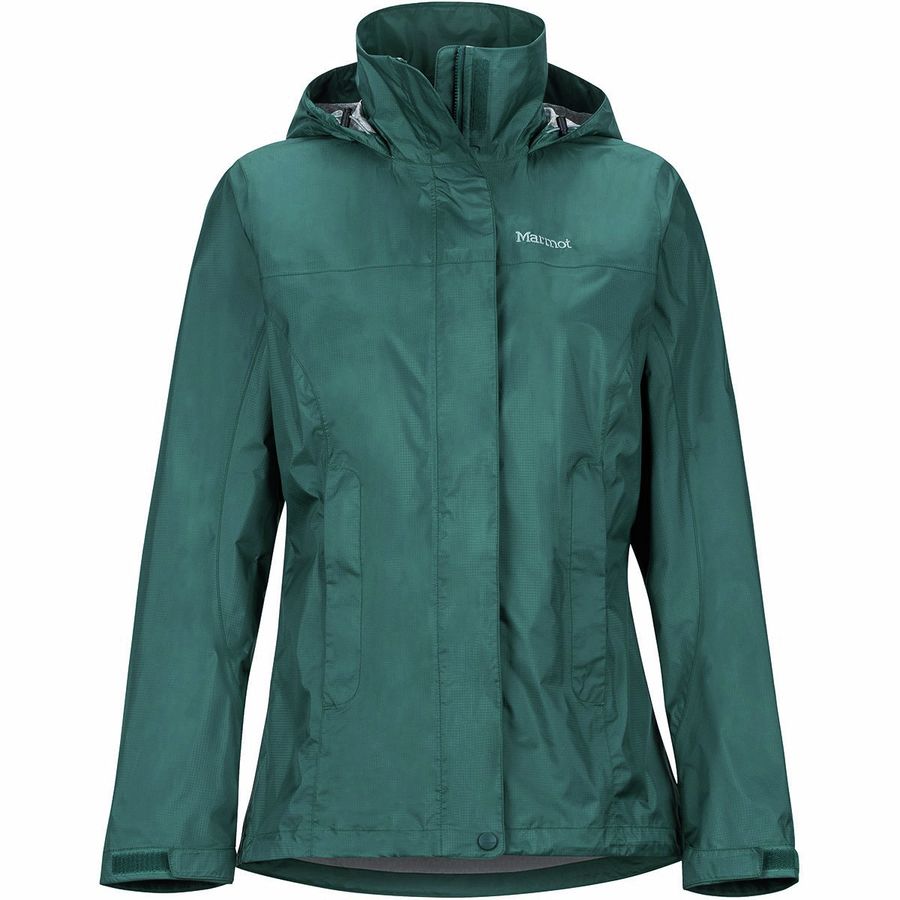 Stove
I'm a big fan of the Jetboil MiniMo Stove for it's ability to boil water in 1-2 minutes, how lightweight and compact it is, and it's ability to simmer.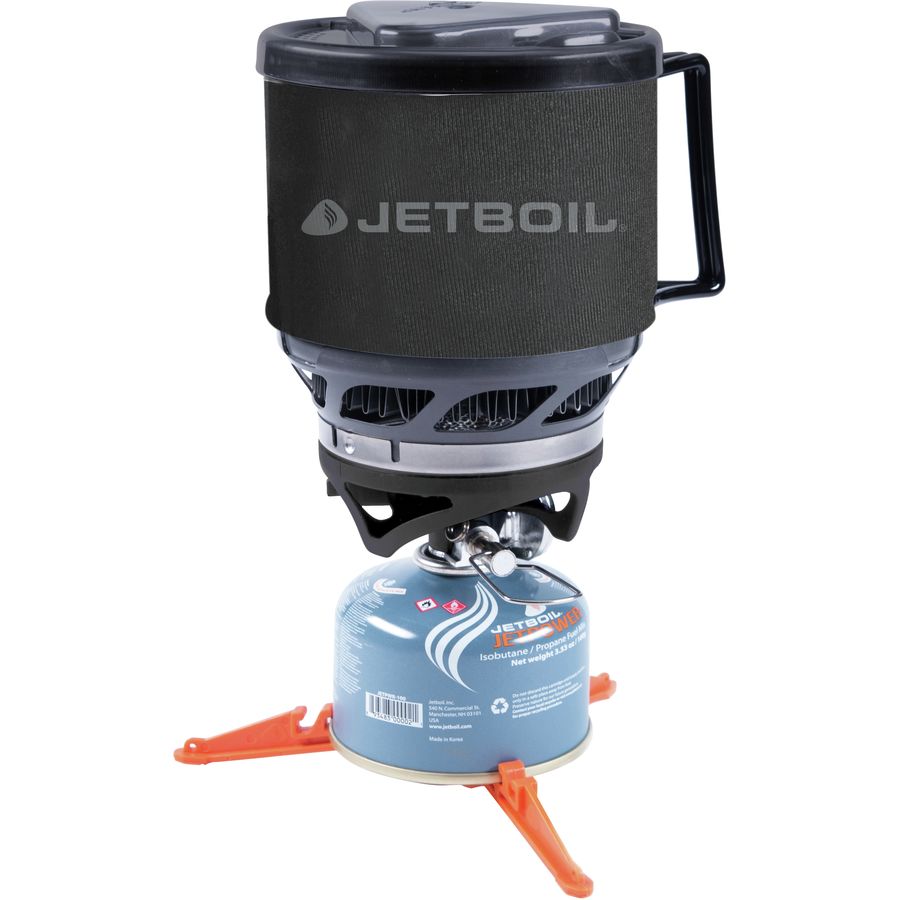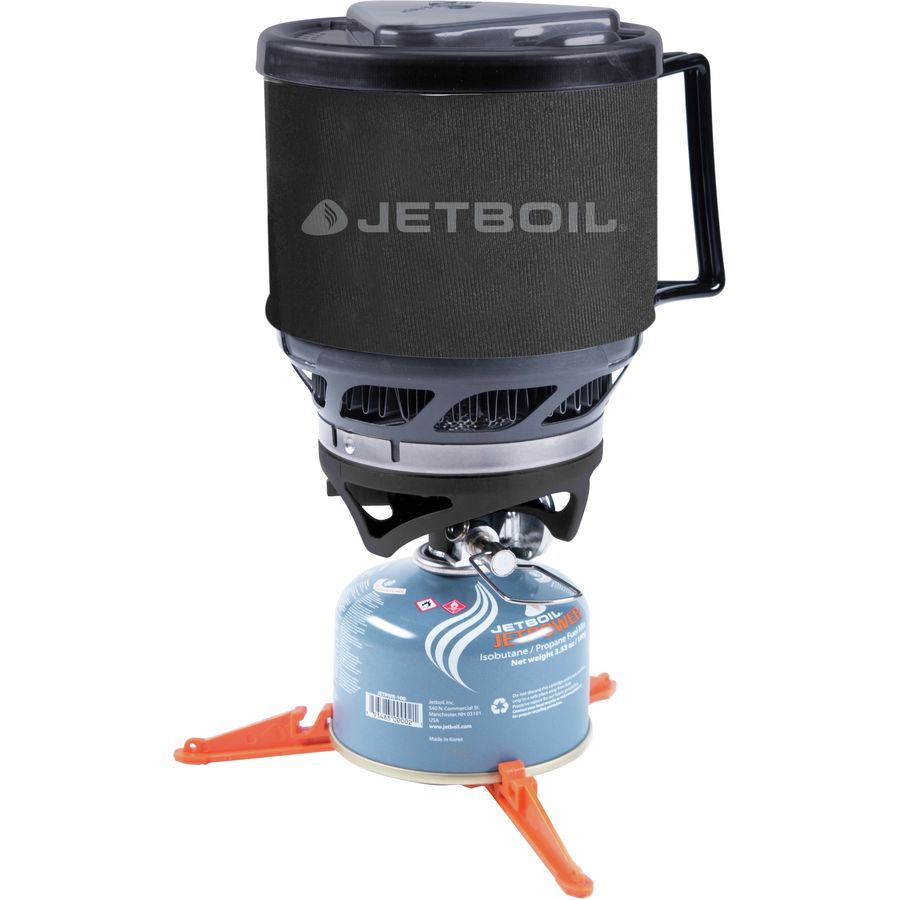 Water Bottle
I am not too fussy as far as water bottles go, but I do always trust my Nalgene to never leak or break in my pack. I also use it as a hot water bottle for chilly nights in the mountains (details here).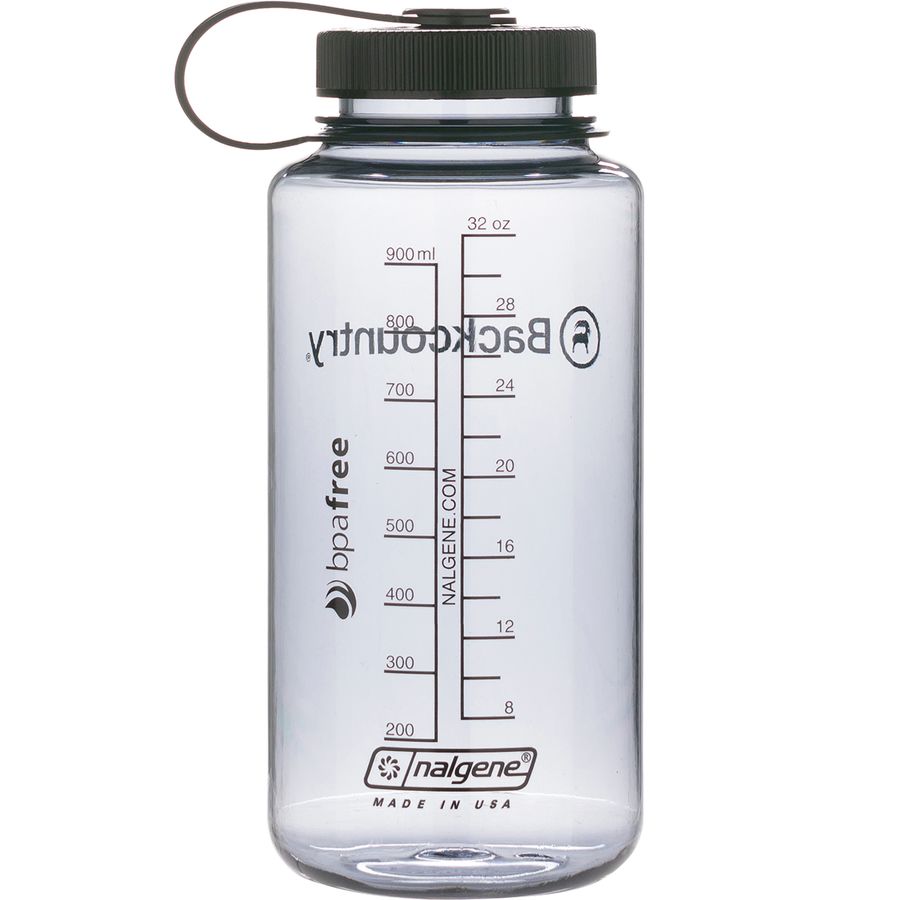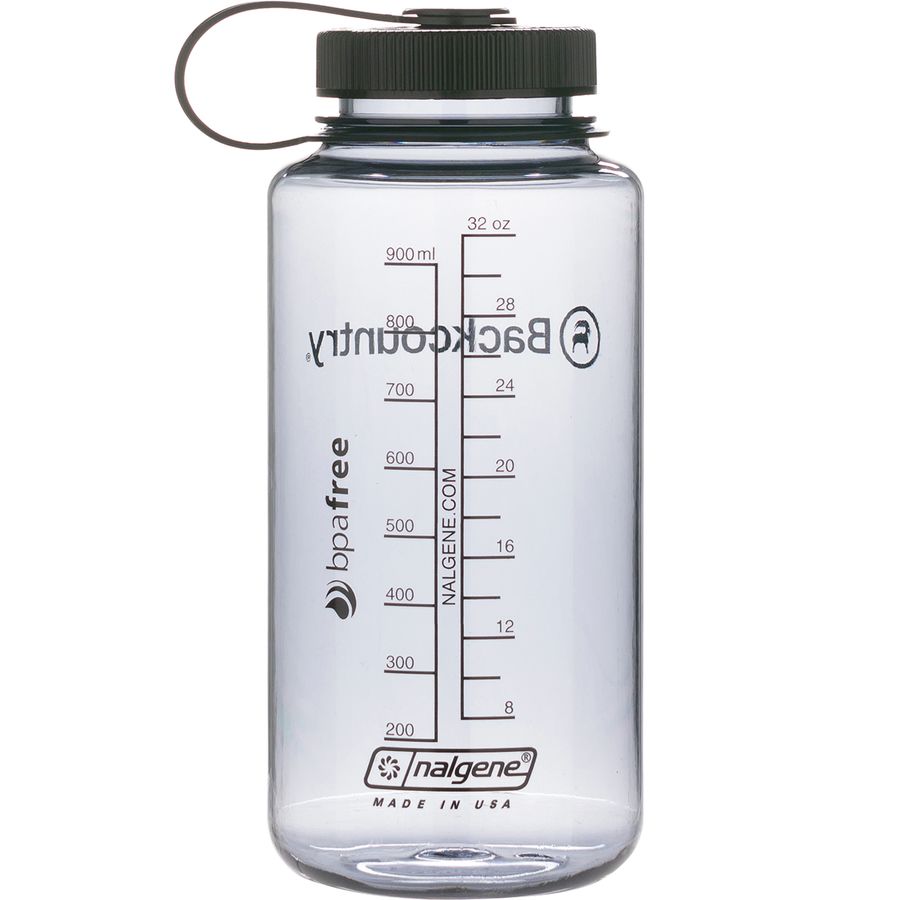 Headlamp
I have owned the Petzl Actik Headlamp for a number of years now and it hasn't let me down yet. It's bright, lightweight, and easy to adjust.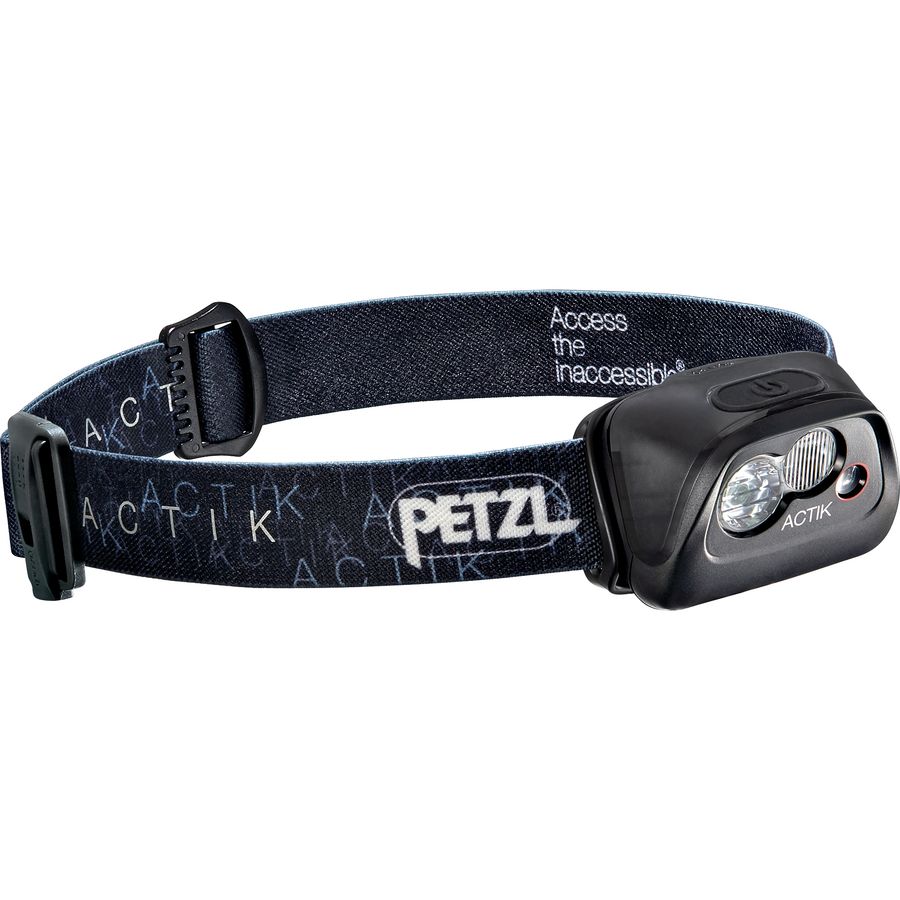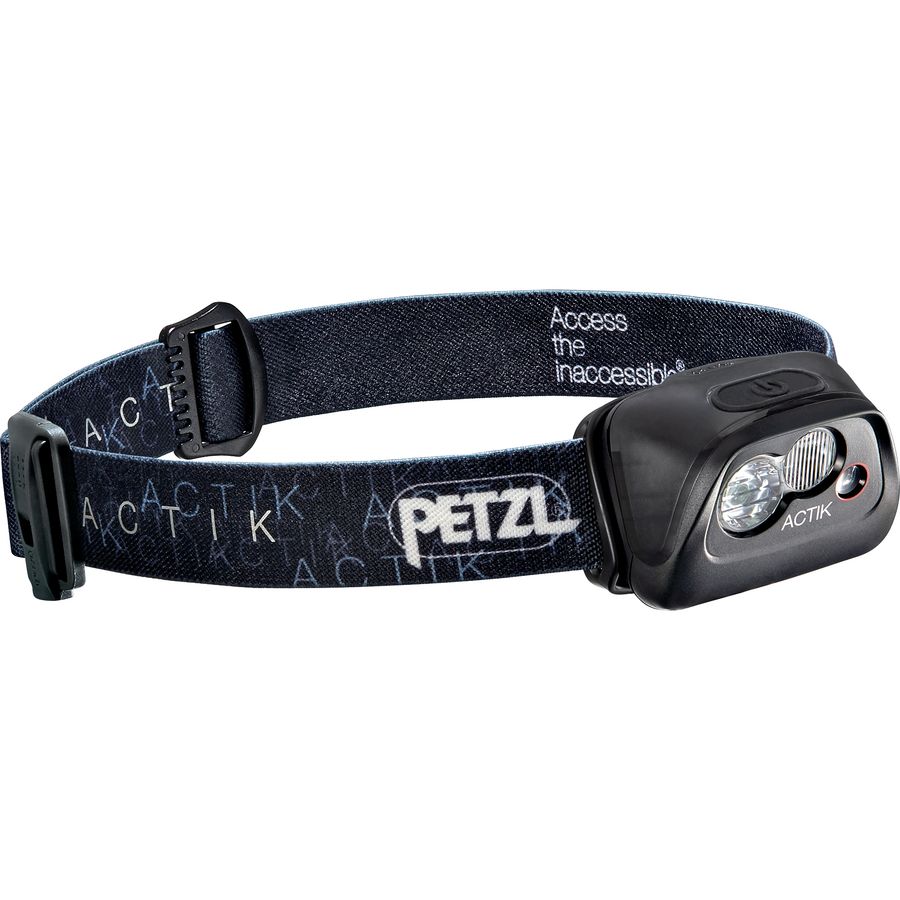 Trekking poles
Trekking poles aren't for everyone, but I personally love using them for backpacking trips. I have owned the Black Diamond Alpine Carbon Trekking Poles for about 5 years now and they have been nothing but perfect.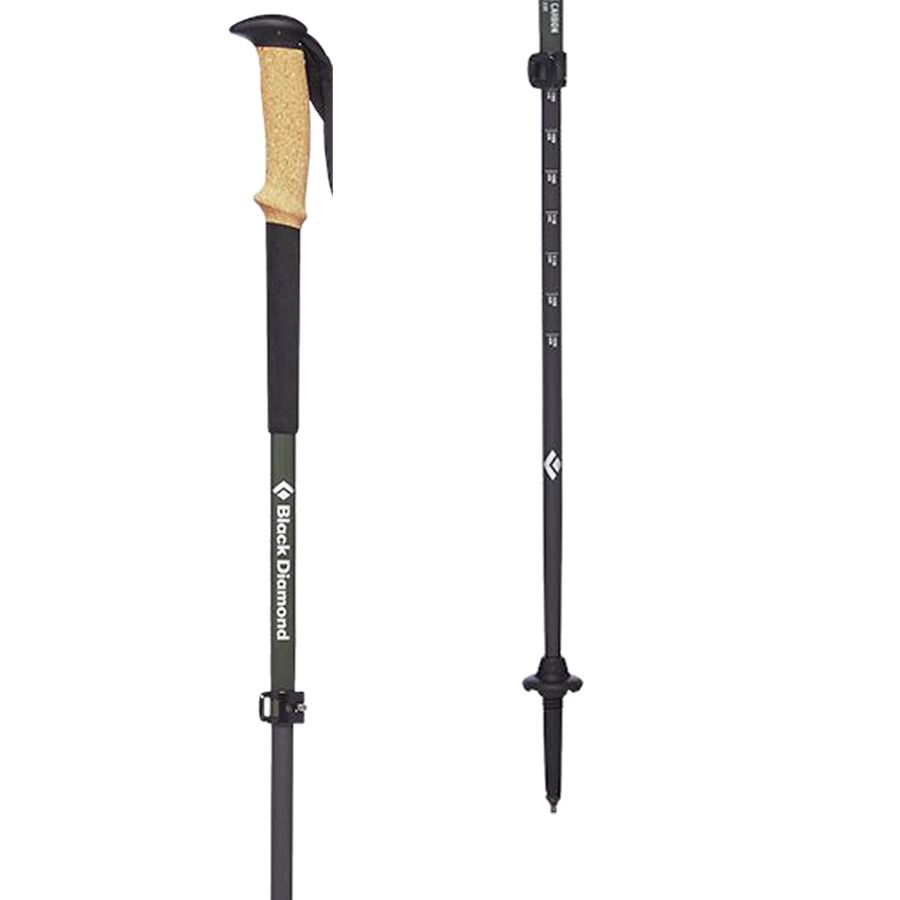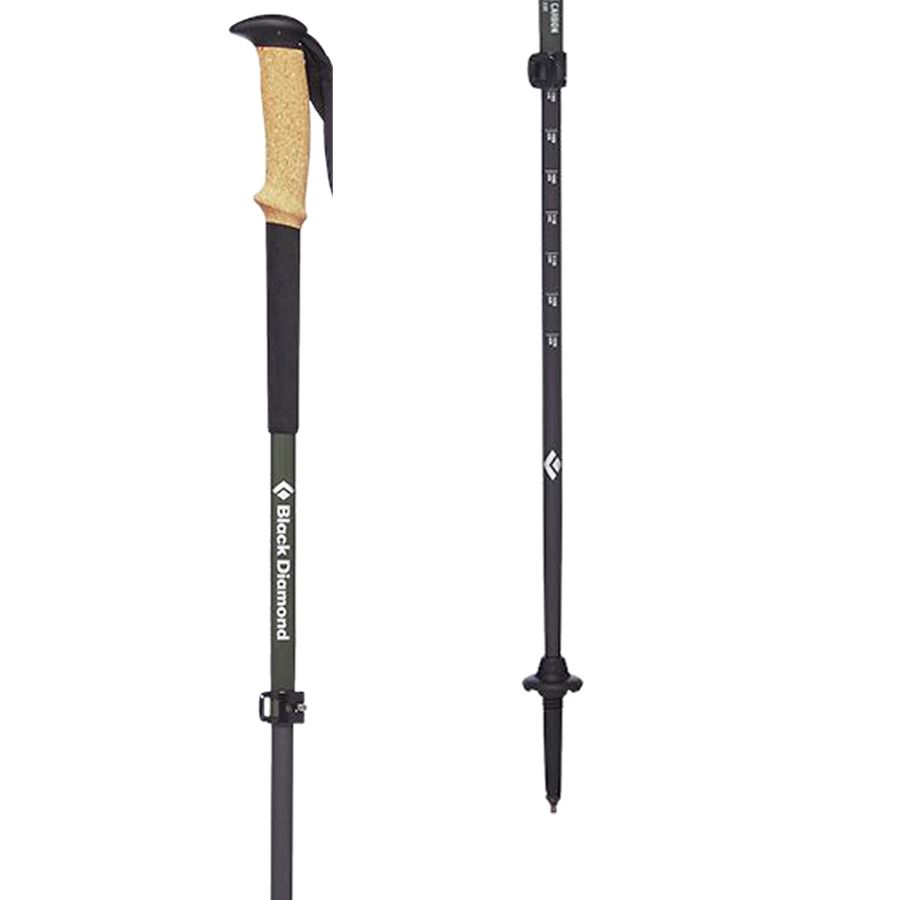 Check out my Beginners Guide to Backcountry Camping for more gear information!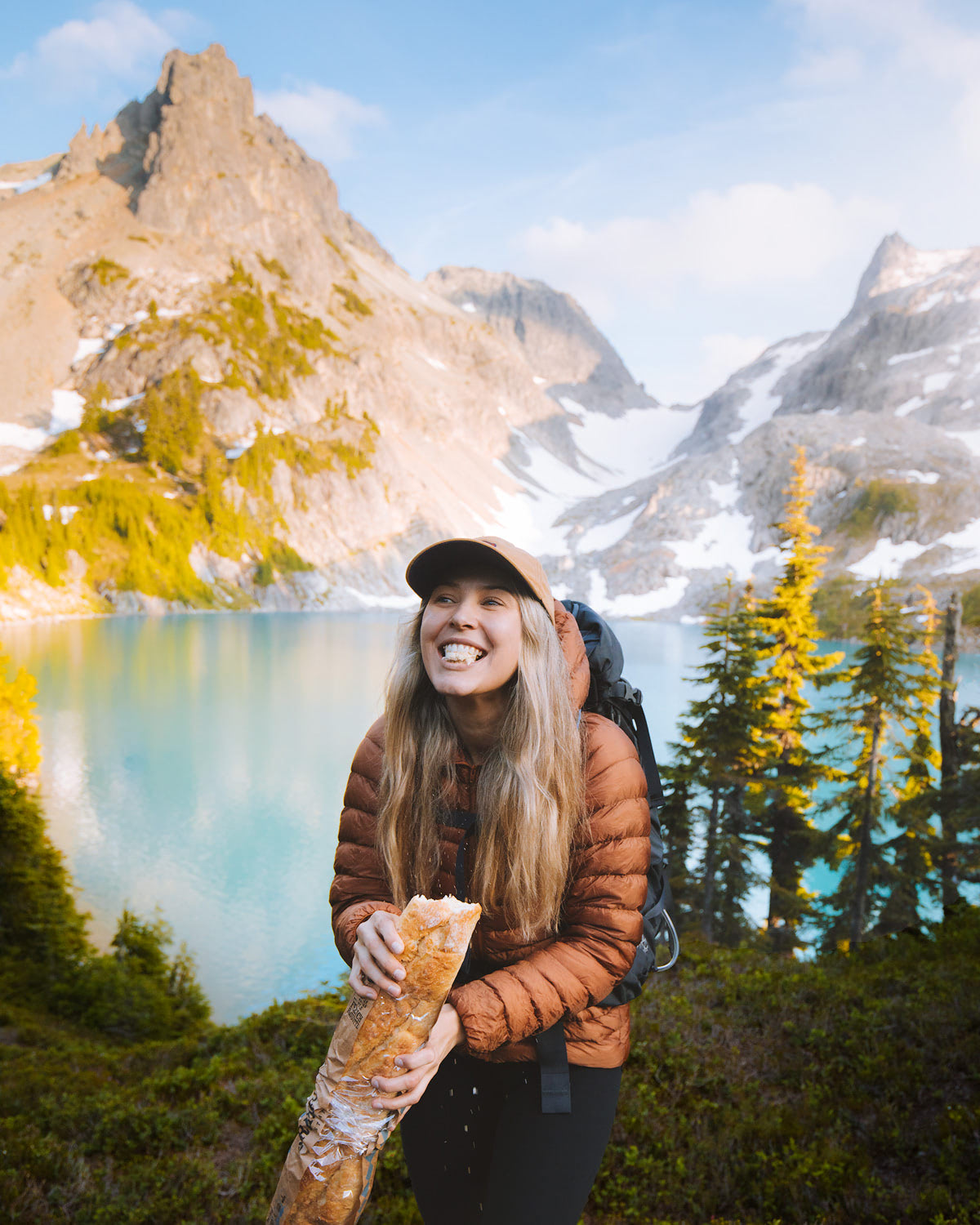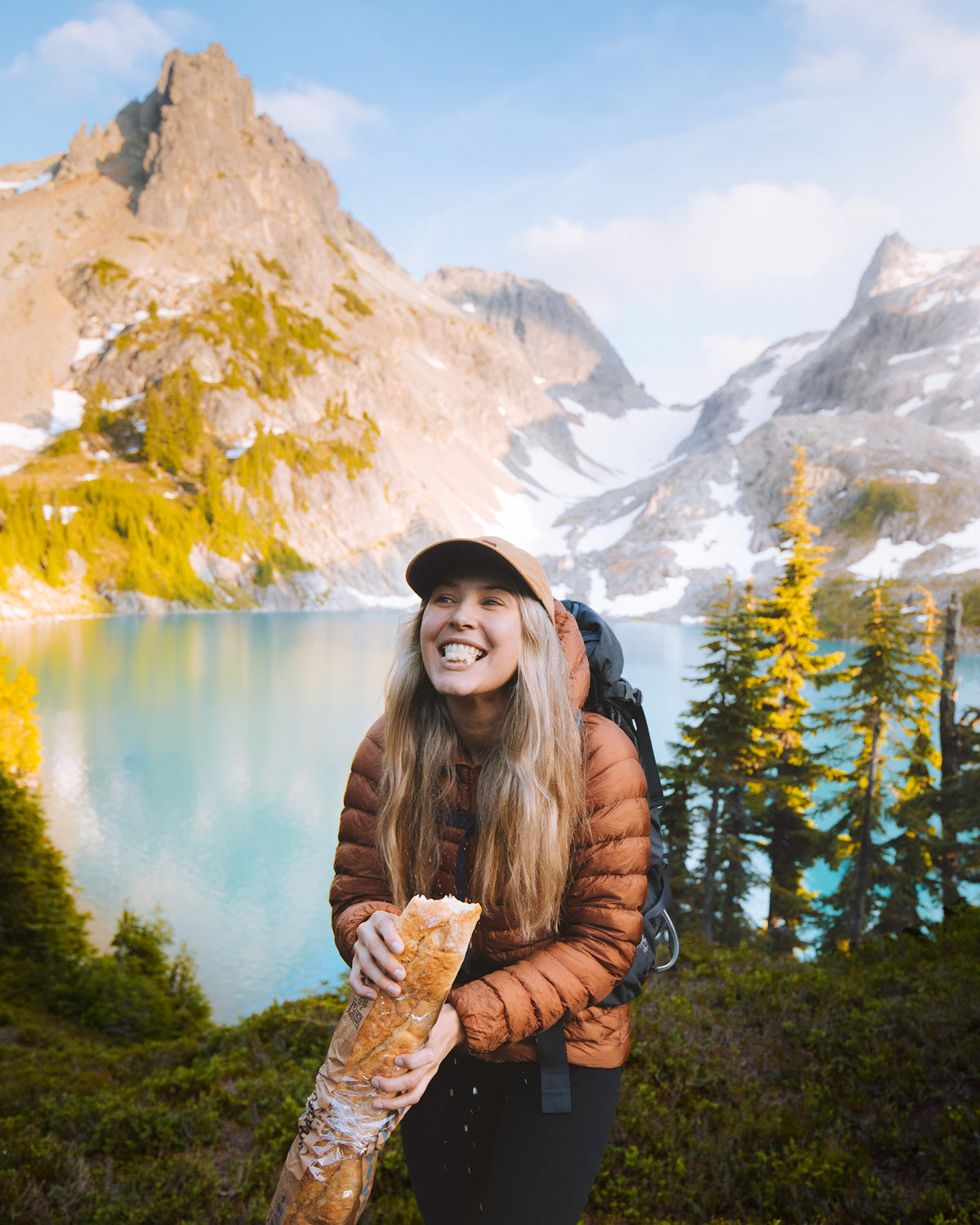 Fear: my pack will be too heavy
I won't sugarcoat it… your pack will most definitely feel heavy during your first time backcountry camping. There are a few reasons for this:
You probably overpacked
Your gear may be on the heavier side
You aren't used to carrying so much weight on your back
The general rule is that you don't want your pack to weigh more than 20 percent of your body weight (when fully packed). The closer you can get to this rule the better, but keep in mind that it doesn't apply to everyone or every circumstance. For example: I weigh about 105-110 lbs, I am 5'4, and have a small frame/torso. Even with super lightweight gear I find it challenging to stay under that 20% body weight rule.
The biggest challenge is to keep your pack as light as possible whilst still including the essential items you need.
Some ways to lower your pack weight:
Hike and share items with friends. This will allow you to split the weight between your packs for things like your tent, cooking stove, bear canister, first aid kit, bug spray, sunscreen, and emergency device.
Choose a backpack that is comfortable yet lightweight. Try to stay in the 2-4 pounds range and look for a pack that uses lighter materials, just enough padding, and doesn't have too many excessive pockets and zippers. I swear by the Osprey Kyte 46L Women's Pack because it's comfy but still only 3 pounds.
Invest in a lightweight tent, sleeping bag, and sleeping pad. These are often the heaviest items in most peoples packs!
Pack the bare minimum for clothes. Trust me, you only need your hiking outfit, an insulated jacket, a rain jacket, and something lightweight to sleep in (or you can sleep in your hiking clothes). Packing too many outfits is a rookie mistake!
Take dehydrated meals instead of heavy food items. These aren't always the yummiest but will reduce the overall weight of your pack.
Pack less water and refill more often. You will need a means to purify or filter your water. It's important to always research the trail ahead of time so you know where water is available.
Learn from what you didn't use. Each trip you will learn what items you could have left at home (e.g. essential vs luxury).
Make sure you're wearing your pack correctly. This won't change the overall weight but will help with the way it feels on your back and ease of transport. Check this blog post on how to fit a backpack.
Learn to fill your pack the right way. Where you place heavy vs light items may change the overall feeling on your back. Read up on how to do it correctly.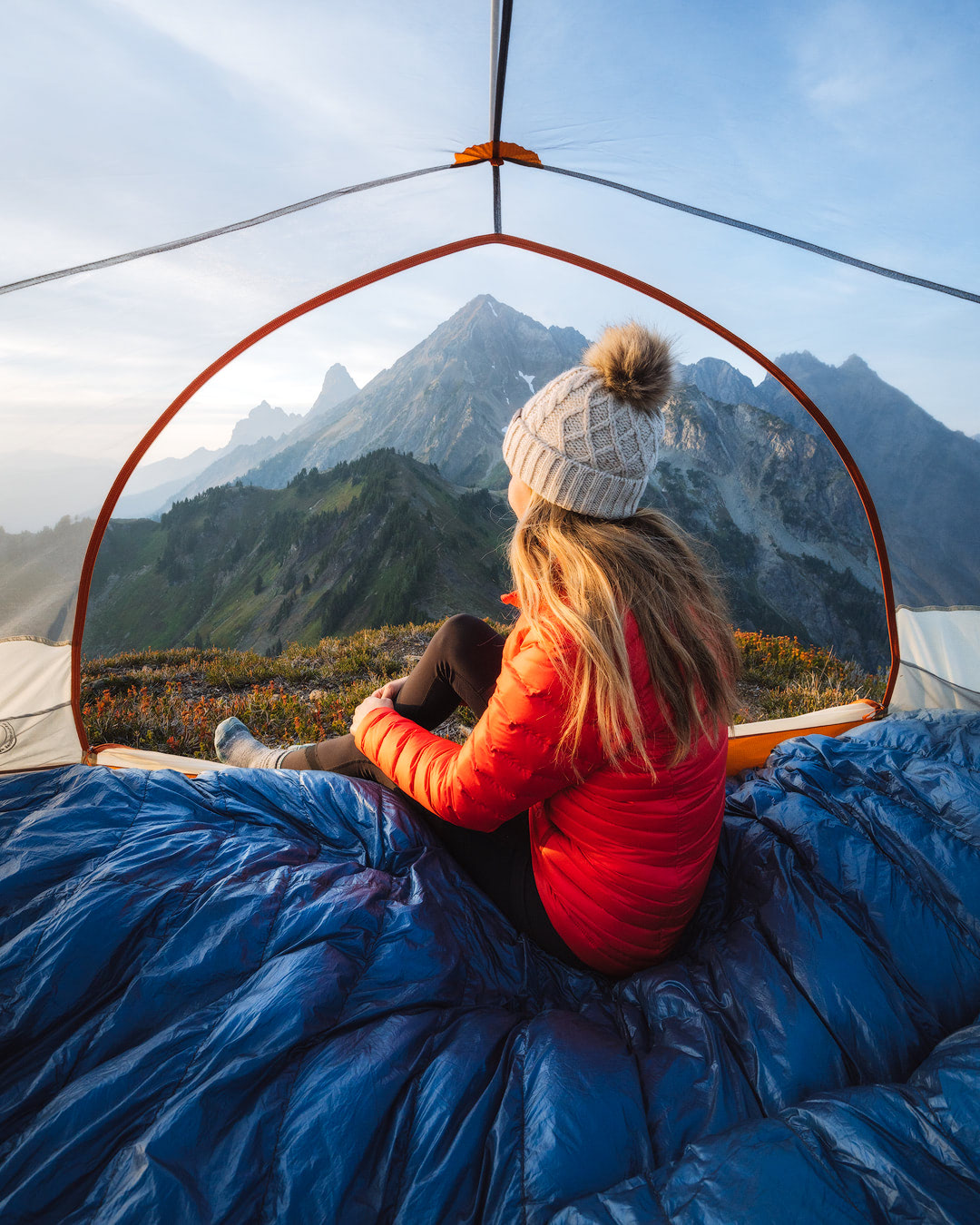 Fear: using the bathroom outside
Yep, I went there… but for good reason! You need to know how to use the bathroom outdoors before you head out for your first time backcountry camping.
I have an entire blog post about eco-friendly outdoor hygiene and it covers topics like using the bathroom, periods, brushing your teeth, bathing, and more… I would highly recommend you read it!
A little recap just for good measure:
Remember to always follow Leave No Trace principles.
Carry trash bags to pack out your waste (and any you find on the trails).
Poop and pee 200 feet away from trails, campsites, and waterways.
Bury your waste and pack out toilet paper, wipes, and sanitary products.
RELATED: Eco-Friendly Outdoor Hygiene Tips for Every Hiker and Camper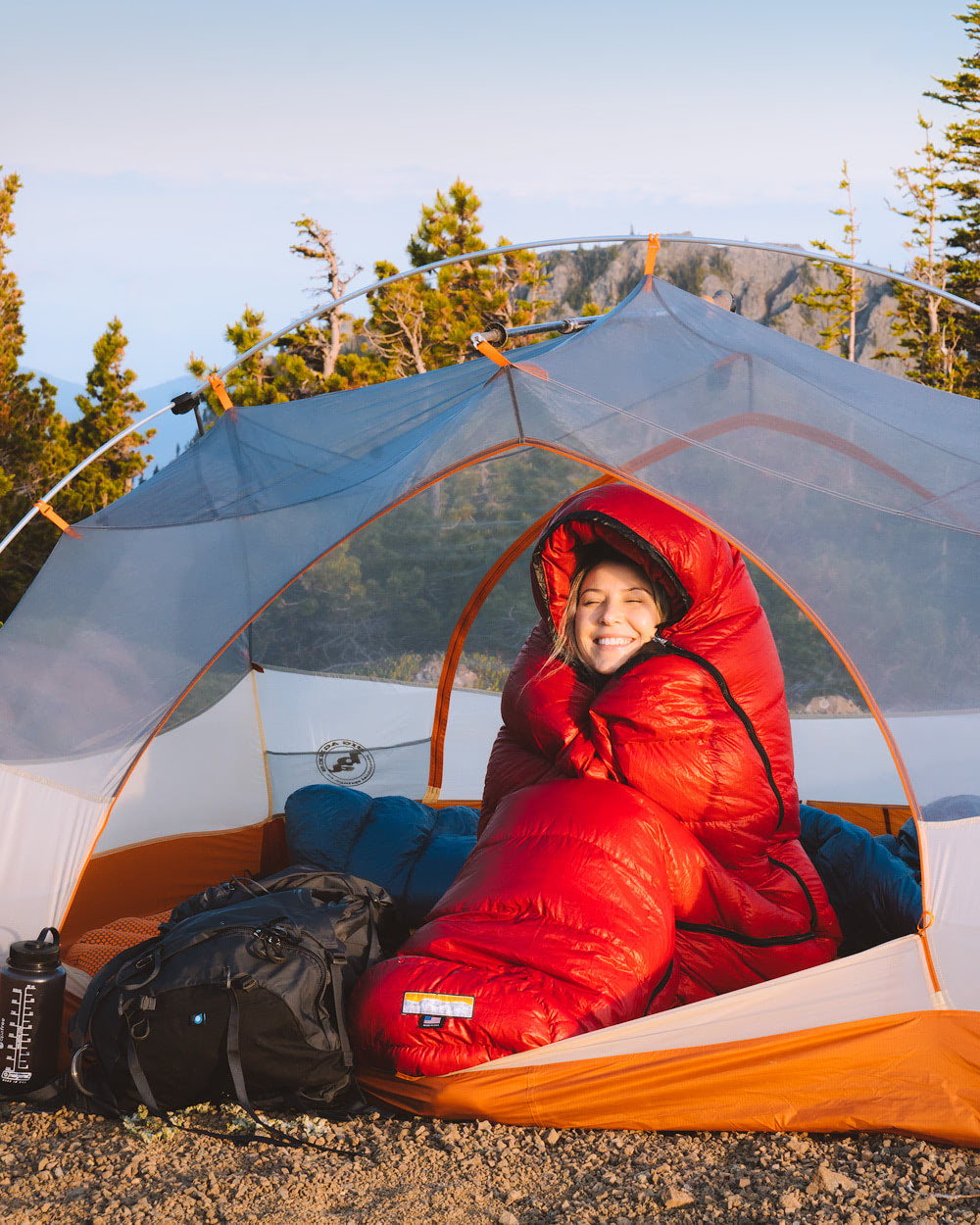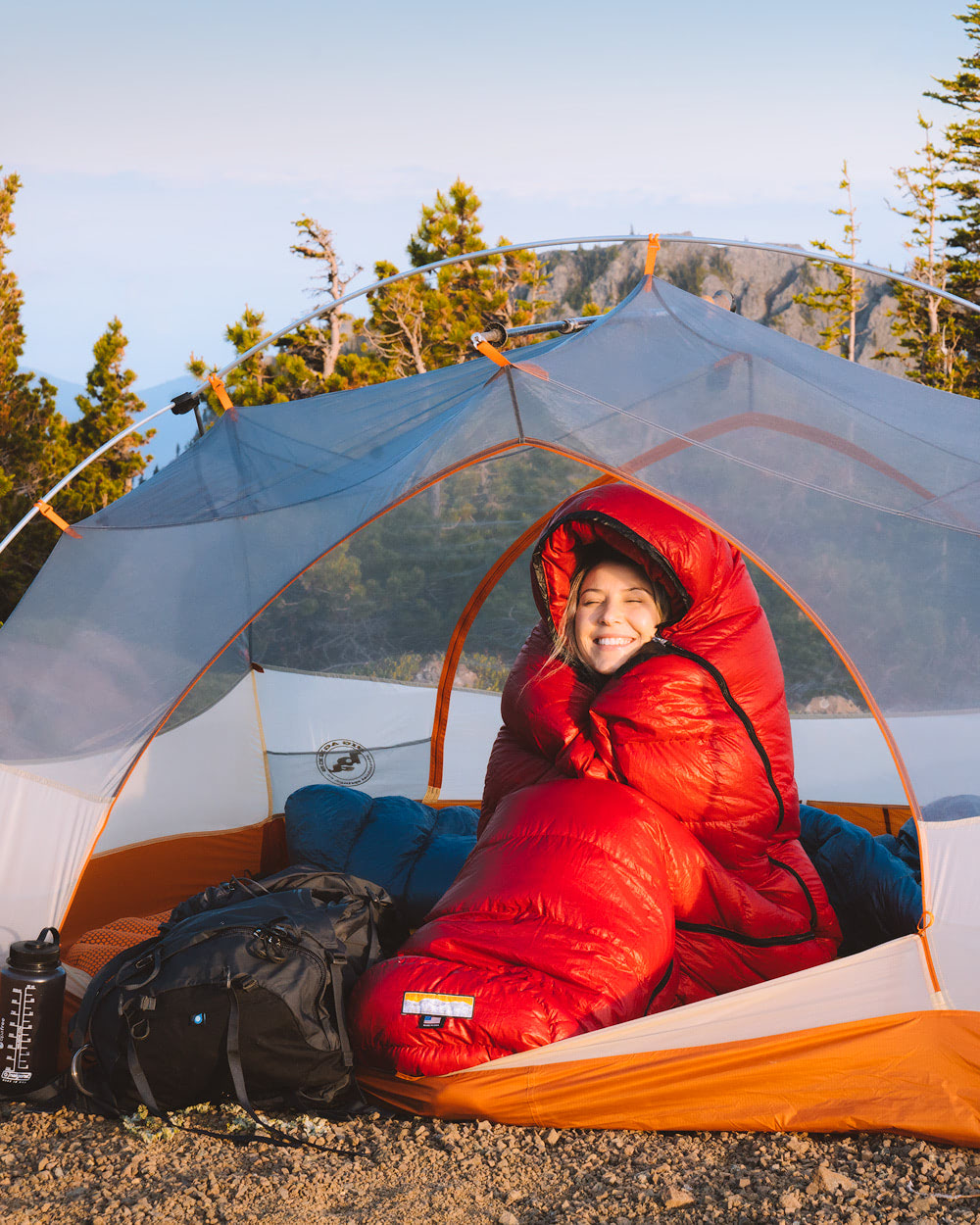 Fear: not being able to sleep
I hate to tell you this, but there's a good chance you won't sleep well during your first time backcountry camping. Your nerves will be heightened, you will be getting used to your gear, and you may be worried about wildlife. I don't say this to scare you, I just want you to realize that you're not silly and you're certainly not alone.
It took me numerous trips to really dial this in and begin sleeping well outdoors. If you need a few tips, check out my blog post 9 Tips for Getting a Good Nights Sleep When Camping. The biggest factors to consider are:
Go camping with others (strength in numbers)
Choose a good campsite
Pack an eye covering and ear plugs
Do your best to stay warm and comfortable
Use the bathroom before getting in your tent
Don't go to bed hungry
Try a natural sleep supplement
Pack something to help you wind down (I like to take my Kindle)
(read my blog post on this topic for in-depth explanations)
RELATED: Get a Good Nights Sleep When Backcountry Camping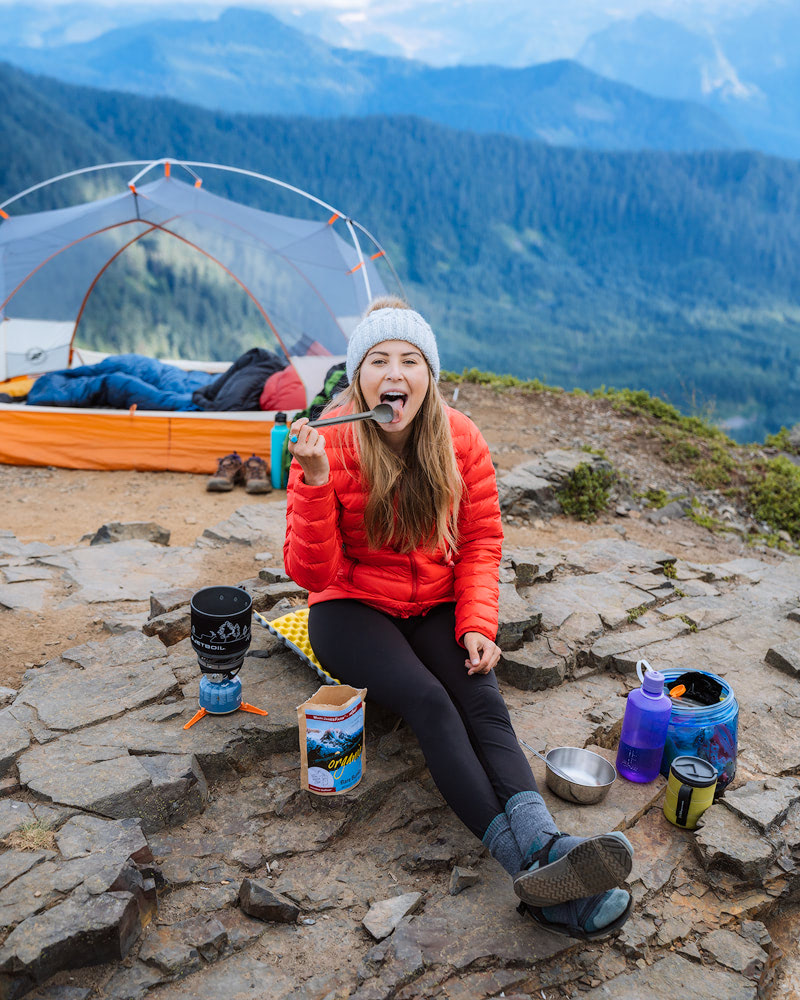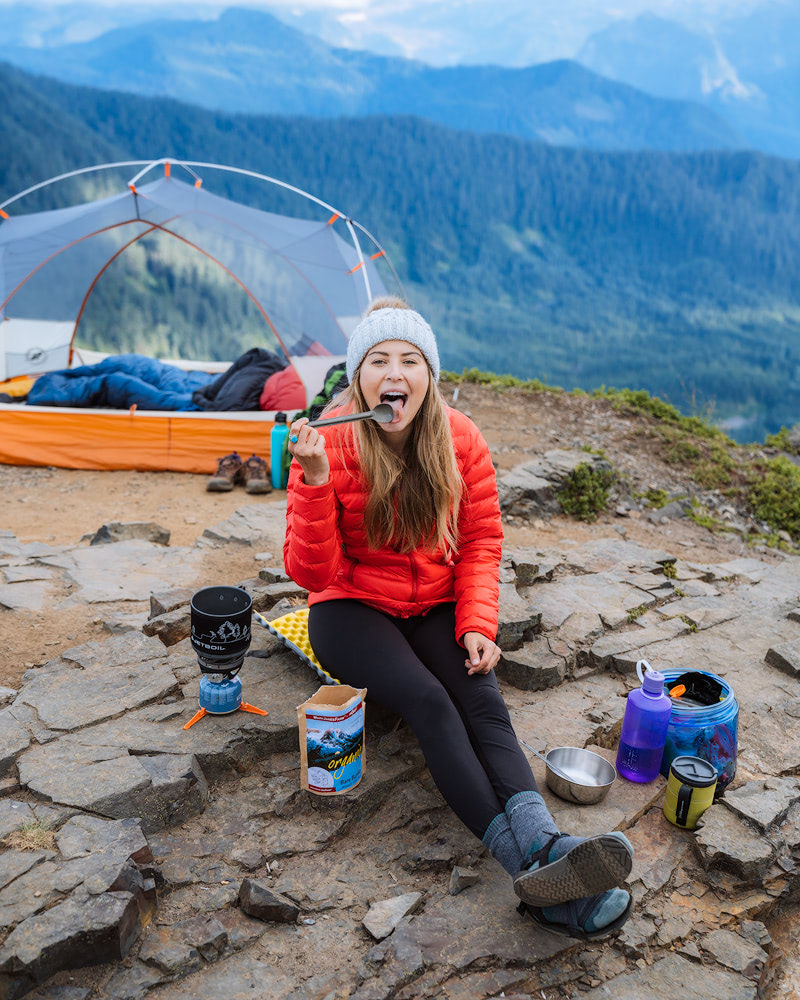 Fear: having enough food
Knowing exactly how much food to take will come with practice, and it's a common question people have when first time backcountry camping. I tend to slightly overpack because I don't like being hungry AT ALL haha, but do what works for you.
A general rule is to pack 2–3 main meals for every day and some snacks for in between. I tend to pack about 1/4 – 1/2 more than I would eat in a typical day when not hiking. If you want to get super specific then you can use this backpacking calorie calculator.
For me, a typical overnight trip may look like this:
If I want to pack something more luxury (but heavier) I will opt for fresh cheese and a bread stick. Strap it on the outside of my pack and away I go! (definitely get some weird looks haha)
My 6'1 husband usually eats the same or less than me because he doesn't really get hungry in the backcountry. So keep in mind that everyone is different!
Fear: having enough water
How much water you need will depend on the climate, how far you are hiking, and how much you need for cooking. If you are worried about water weight then I would suggest choosing a trail with ample water sources and that way you can fill up more regularly and carry less.
As a general rule, I typically like to keep a litre of water on me at all times. It's more of a piece of mind thing because I don't like to go long periods without water. But do what works for you! Just make sure to research ahead of time about where the water sources will be.
It's always best practice to filter/purify your water in the backcountry. In my opinion it's just not worth the risk of getting giardia or something else nasty. There are numerous options to filter/purify your water. The easiest is probably using purification tablets like the Katadyn Micropur Tablets, though they can sometimes leave a taste to the water. My preferred method is via a squeeze or gravity flow system, like the Katadyn BeFree 3L Filtration System. Other options include those by Sawyer and Lifestraw.
Practice makes perfect
Remember, your first time backcountry camping is essentially a trial run! You will get better each time and every trip will lead to new discoveries on ways to dial in your set-up. Don't be discouraged if the first time is a little rough, it will get easier!
Leave No Trace
If you're going to be out in nature, it's important that you strive to protect it and follow Leave No Trace principles. Please be sure to educate yourself on proper hiking and camping etiquette before heading out. Find out more information via the Leave No Trace Center for Outdoor Ethics or read my in-depth blog post on the subject.
More Hiking and Camping Tips
PIN to refer to later!