There are so many apps out there for you to use for travel planning but it can get a bit overwhelming when trying to find the right ones to use. In this trip planning guide, I'm sharing the 12 BEST road trip planner apps so that you don't have to do any unnecessary research! With these apps you can find free campsites, cheap gas, hiking trails, better signal, and so much more.
Disclaimer: This blog post may feature some affiliate links, which means I get a small commission if you make a purchase (at no extra cost to you). It's one of the ways I can keep producing free guides and resources for my readers. Learn more about my affiliate policy here. Thank you for the support!
12 Best Road Trip Planner Apps
It is important to be prepared and to plan ahead when traveling. Nowadays, this includes having the right apps on your phone to make your trip go smoothly. Whether that means having a phone app that lets you download maps in case you lose signal or apps to help you find something that you need such as a free campsite, toilets, or cheap gas, it is important to know how to use them so that you can make the most of them during your trip!
In this guide, I'm sharing the road trip planner apps that I personally use for my travels. Many of them are free but some do have additional membership plans to unlock more features. After you have found the apps you want to use, I recommend you take the time to familiarize yourself with them so it won't be a learning experience while on the road. Ok, let's jump into my favorite trip planner apps!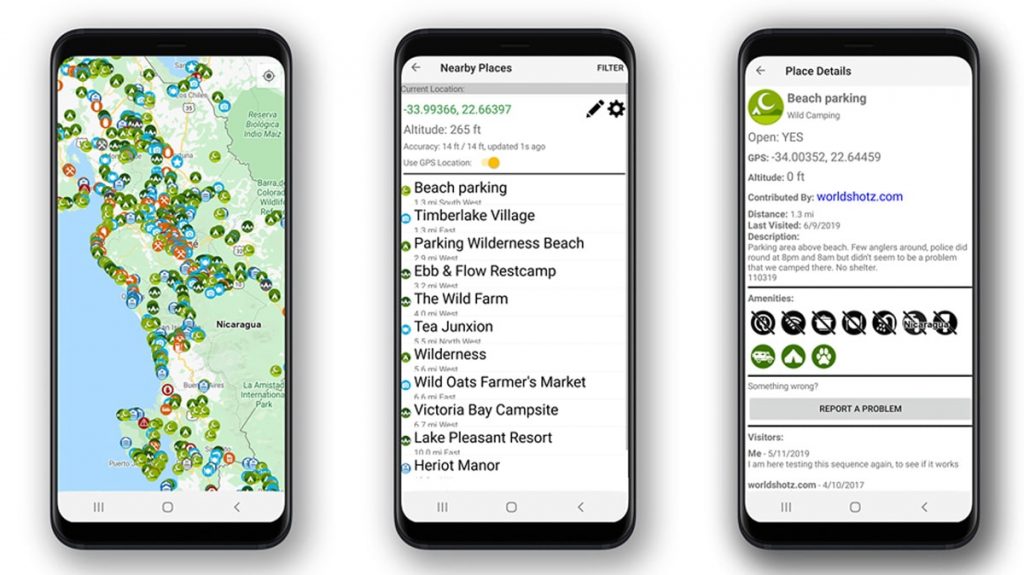 1. road trip planner app: iOverlander
iOverlander is an app that helps you find campsites, hotels, hostels, fuel, water, and much more. It essentially covers all of your basics for traveling on the road. Just open the app and adjust the filters to what you are looking for and search on their interactive map on the location you want. You can also use the list option to view a list of all the locations close by and in order by closest to furthest distance from your location. This app is free to use and I frequently refer to it when traveling on road trips.
---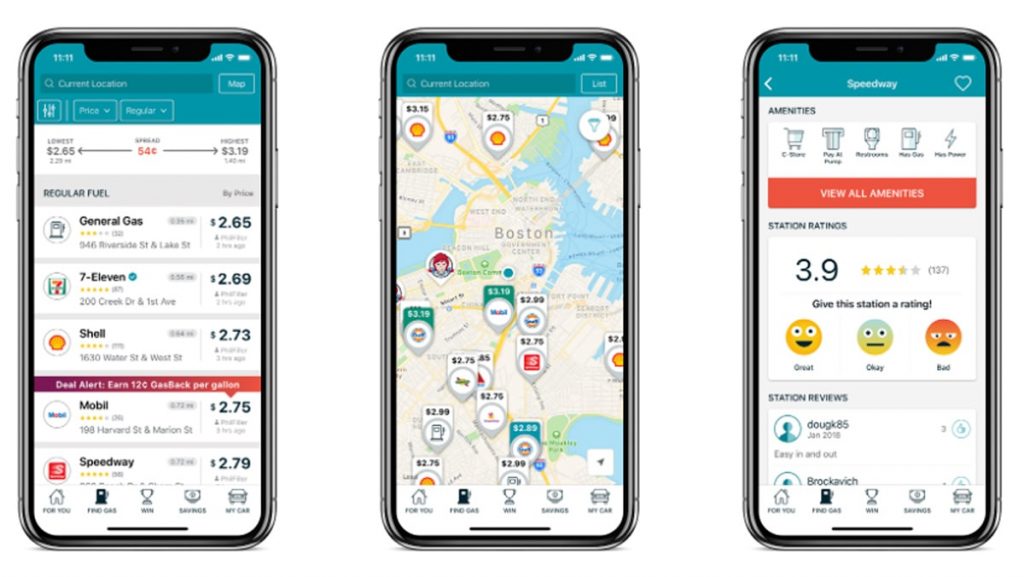 2. road trip planner app: GasBuddy
Gas prices can quickly add up to be a substantial cost on a road trip! GasBuddy helps you find gas stations close to you, along with their prices. All you have to do is click Find Gas, and see where the best gas prices are near you. You can also join their premium membership to save even more money on gas by redeeming deals and offers.
Looking to save money while traveling? Click here for my top tips to taking road trips on a budget!
---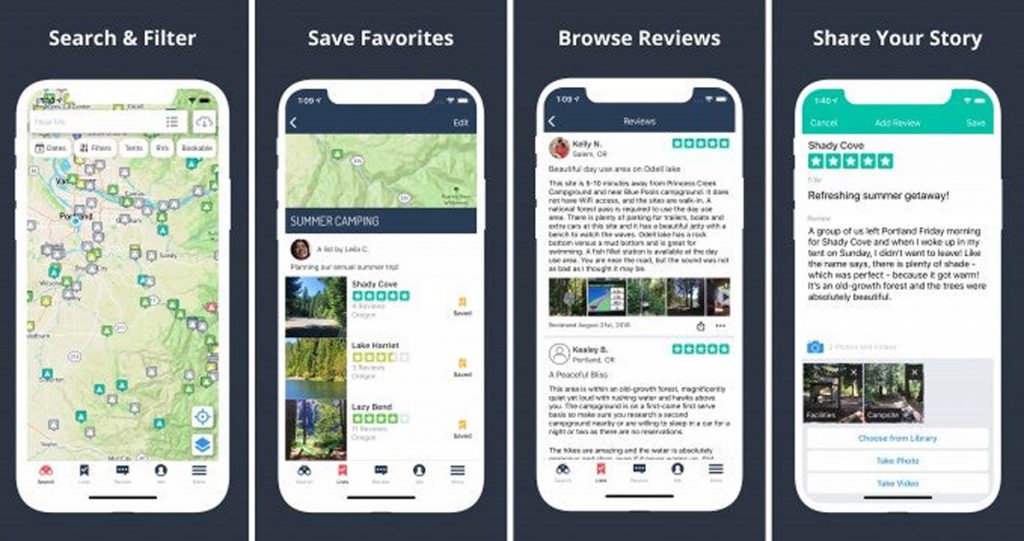 3. road trip planner app: The Dyrt
The Dyrt is a great app to plan camping road trips. You can search for campsites by the style of camping (tent, trailer, RV, cabin), access to the campsite, campground features, and more. You can search for a campsite quickly on the go or use it to plan ahead along your road trip route. You can also join their PRO membership to unlock everything that this app has to offer such as map layers, offline downloads, discounts, trip planner, and more. 
---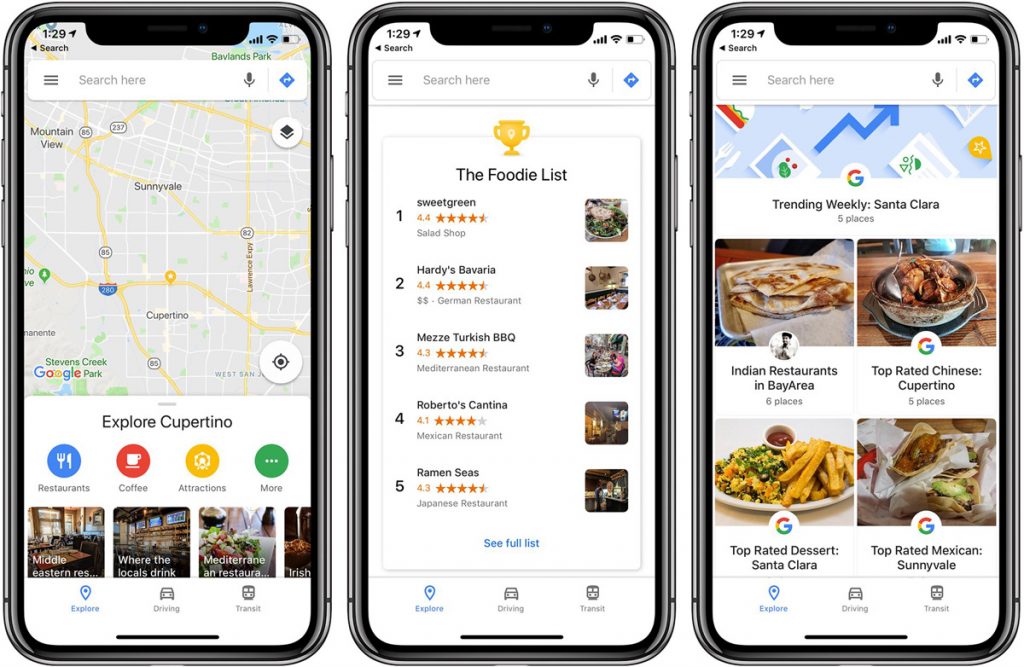 4. road trip planner app: Google Maps
Google Maps is a must-have road trip planning app and probably the one I use most frequently. In my opinion, it's the best app to use for driving navigation. While driving it will warn you of delays, accidents, and even speed traps. You can also search for gas stations, hotels, groceries, or even a restaurant on your route while on the go. I always look up restaurants and cafes to check they have good reviews, and to see photos!
Another thing that I like to do is create my own maps on the app and save locations that I would like to visit. I will find restaurants, hiking trails, hotels, and even attractions and save them all in a private map for that location making it easy to make the most of my visit there.
---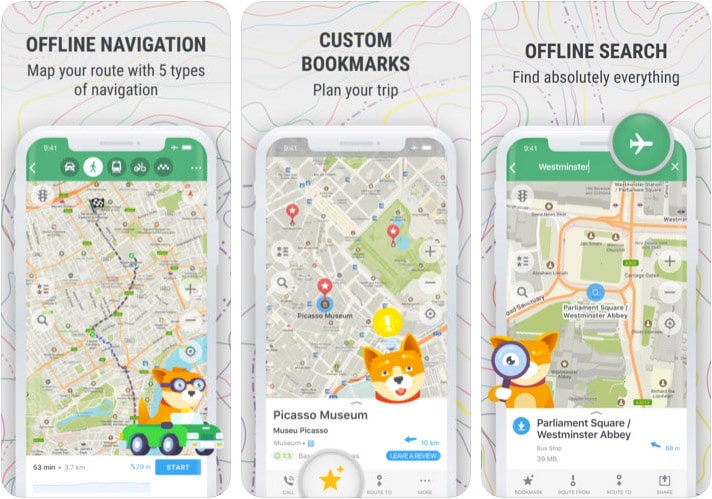 5. road trip planner app: Maps.Me
Maps.Me is an alternative to Google Maps for when you don't have cell service. With this app you can download offline maps to help you continue to travel worry free. On the app you can search the same things as on Google Maps like where to eat, hotels, gas, and more. You can even plan a route on the map and add stops to make your road trip easier when navigating.
I will say though, Maps.Me isn't always 100% accurate when it predicts distances and times, so use Google Maps whenever you have service. Another thing to note is that you need to download the maps before you go offline and they can take up quite a bit of storage on your phone if you have numerous downloaded at a time.
---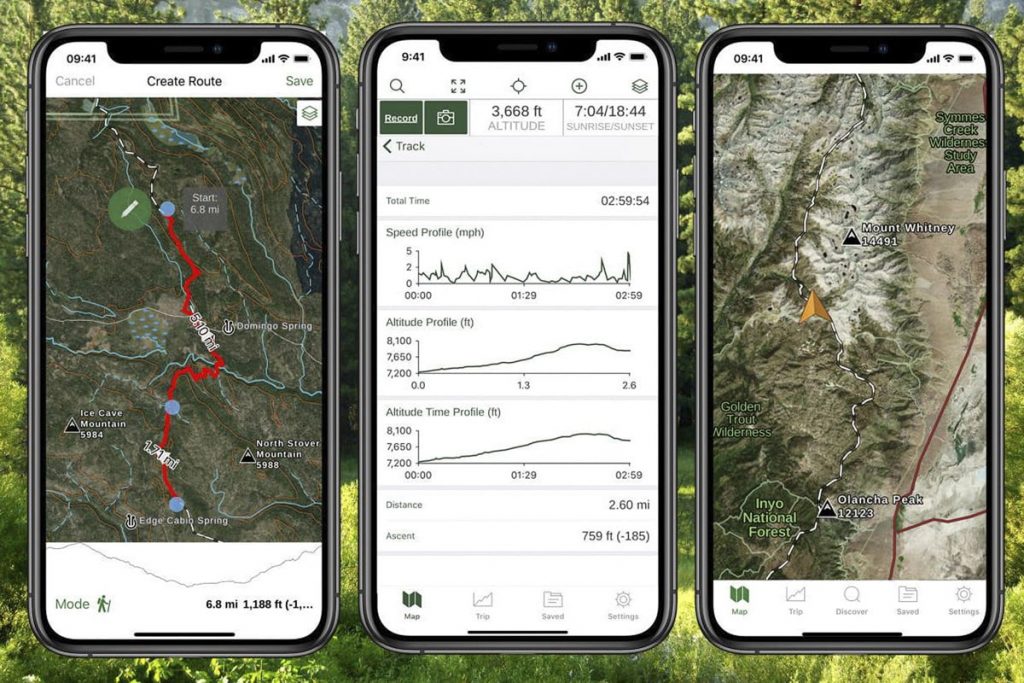 6. road trip planner app: Gaia GPS
If you're looking to do some hiking on your road trip then Gaia GPS is the app for you. The best thing about Gaia is that you can view their topographic maps and trails in great detail, including elevation changes, water sources, etc. You can also use the app to find hikes, plan ahead, and even track/record hikes on your road trip.
The premium membership allows you to download maps for offline use so you can go hiking without worrying about losing cell service (you can also print their maps). I also love that Gaia GPS has cell phone coverage maps, so you can check where you will have phone service during your trip.
---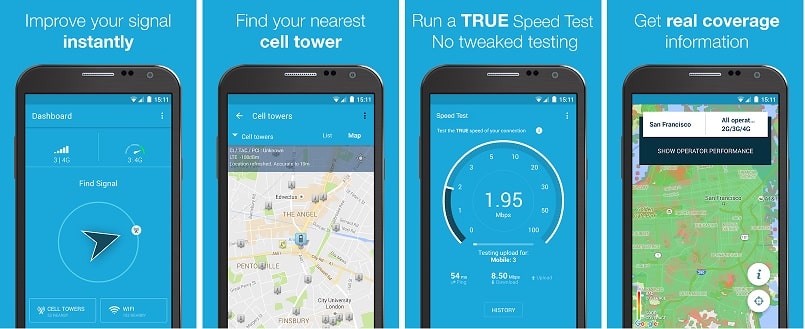 7. road trip planner app: OpenSignal Internet Speed Test
If you are traveling for work then staying connected is a must. The OpenSignal app allows you to test the internet speed for your mobile data or wifi connection ensuring you have good upload and download speeds. It also allows you to see where the best mobile data towers are located and the stats of the different cell phone carriers in that area.
---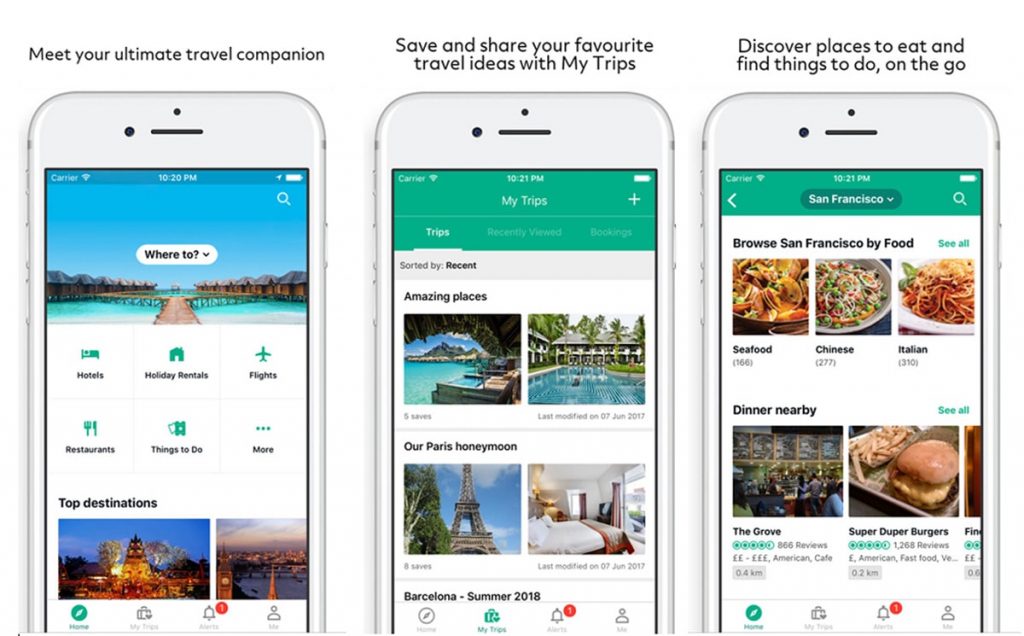 8. road trip planner app: TripAdvisor
TripAdvisor is a very popular travel planning website and app. It allows you to see what attractions, restaurants, things to do, and hotels are near your location or the location you are planning to visit. The app also allows you to read reviews from other visitors making it easier to plan your trip accordingly. I always check reviews on TripAdvisor before booking a hotel.
---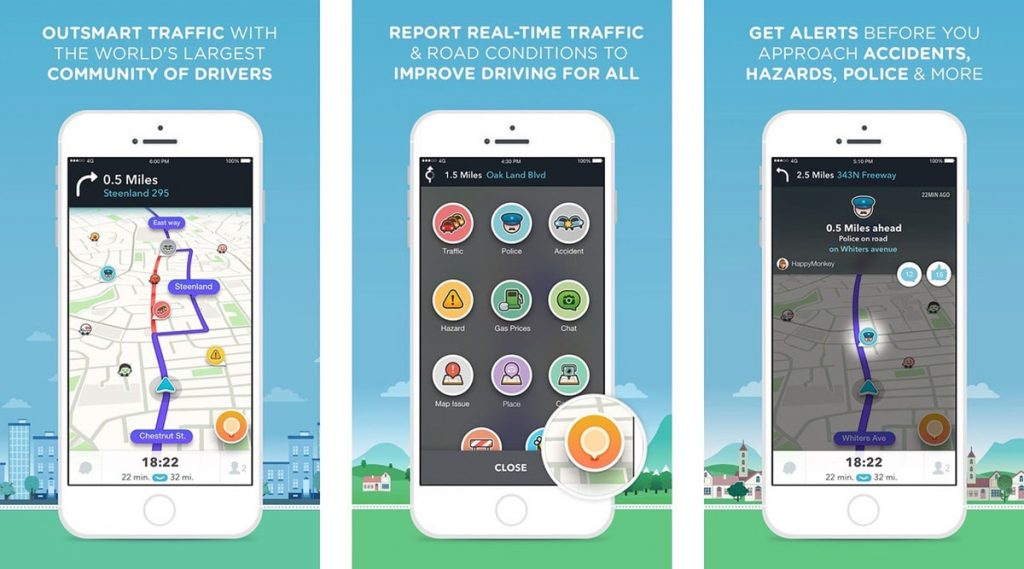 9. road trip planner app: Waze
Waze Navigation & Live Traffic is a GPS navigation app similar to Google Maps. One difference between Google Maps and Waze is that you can control your music without switching to another app. You can also find the best routes with real-time alerts for traffic, police, accidents, closures, and more. It makes it easy to find parking and gas stations as well while driving. If you know you'll be traveling through a destination with a lot of traffic, Waze would be a handy app to use!
---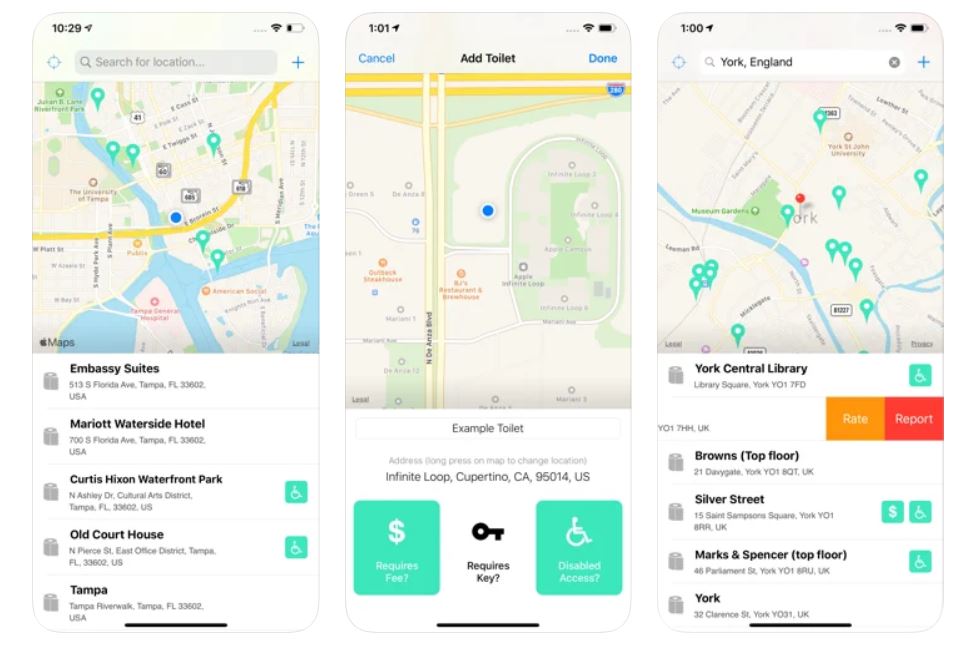 10. road trip planner app: Flush Toilet Finder
The Flush Toilet Finder app is perfect for long road trips. Sometimes you drive for a long time without finding a gas station or even a restaurant to stop at to use the bathroom. Well not anymore! This app will help you find all the places where you can use the bathroom. It even gives you details about the restroom such as disabled access, key entry required, or even a bathroom fee.
---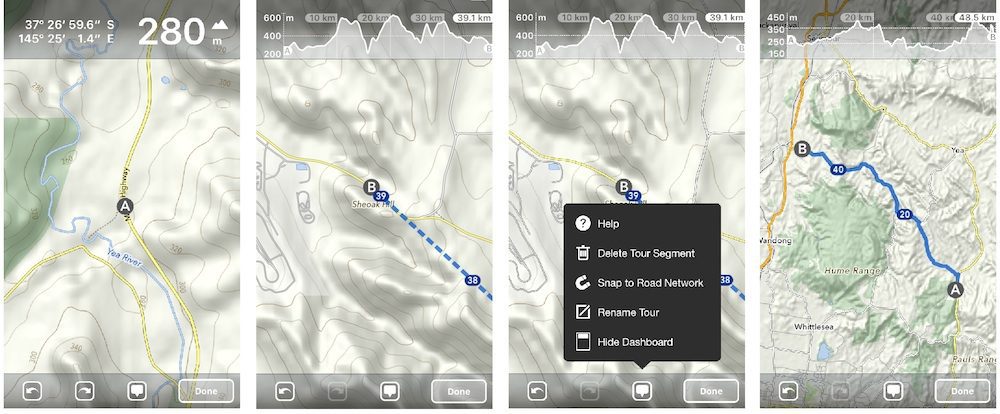 11. road trip planner app: MapOut
MapOut is an amazing app to calculate exact distances for hiking, cycling, or even driving. You create different waypoints on a map and then it calculates the distance between them. My favorite feature is that you can draw a line along a particular section of trail to see how long it is until your next turn, how long a detour might be, or how much further to go. I also use it to draw different route options and then work out which one is less distance. I use MapOut alongside the Gaia App when hiking, as I find they provide different functions.
---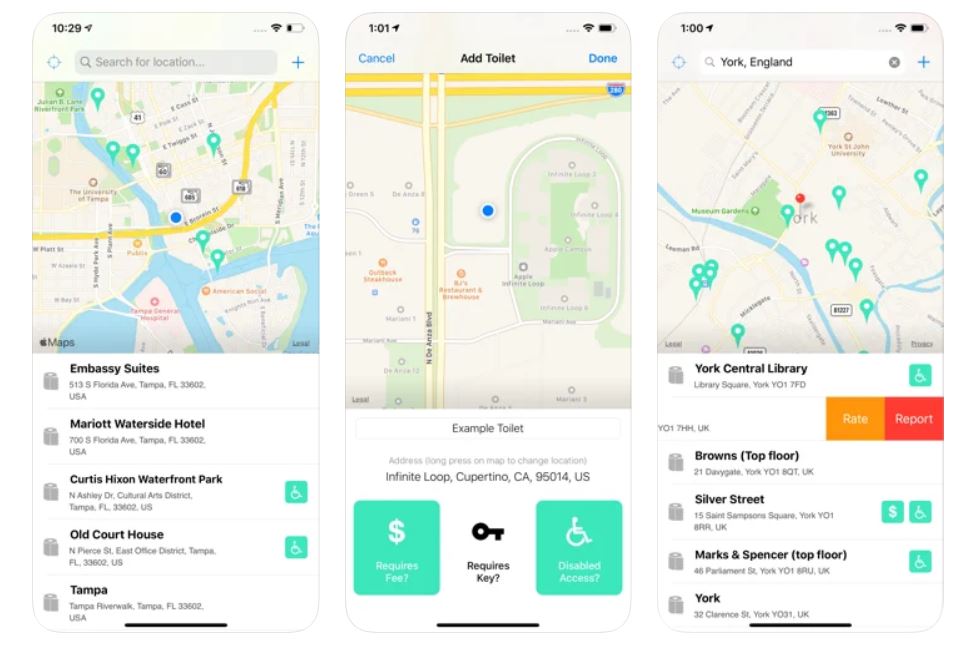 12. road trip planner app: Freecampsites
Freecampsites is a great website and app to have when looking for free campsites near you. It allows you to search for campsites around your location or your travel destination. You can also learn more about the campground, the type of campsite it is, the exact GPS coordinates, and see reviews that other campers have left about that location. I use Freecampsites in conjunction to iOverlander and The Dyrt. I find that between the three of them I can nearly always find free camping options!
Note: This app is currently available only on Android but you can use their website version for free here.
Want to learn more about free camping. Check out my travel guide here on how to find free campsites across the US.
---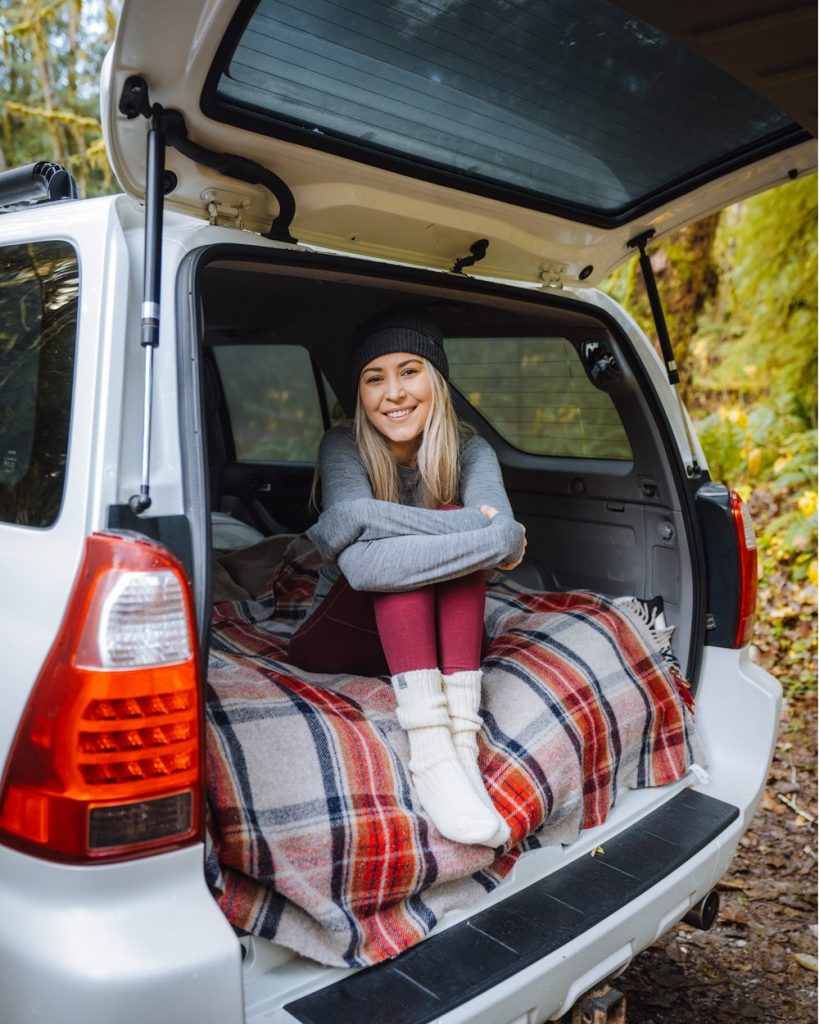 More Helpful Road Trip Planning Resources
Looking for more resources to plan an epic road trip? We have you covered! Check out these guides:
---
Final Thoughts on the Best Road Trip Planner Apps
I hope that this guide was helpful and that you can use these apps for your next trip. Remember to always be prepared. Before going on your trip, plan ahead, create a tentative itinerary, and learn how to work the different apps. It is always good to familiarize yourself with the apps before getting on the road. Happy travels!
---
PIN for later planning