San Francisco is one of those cities that instantly pulls you in with its charm and history. I find myself visiting again and again, each time with new experiences to be had. This trip was a short one and my husband and I had to pack in as much as possible in one day. I think we covered some pretty rad stuff, so read on to find out how to spend 24 hours in San Francisco, California!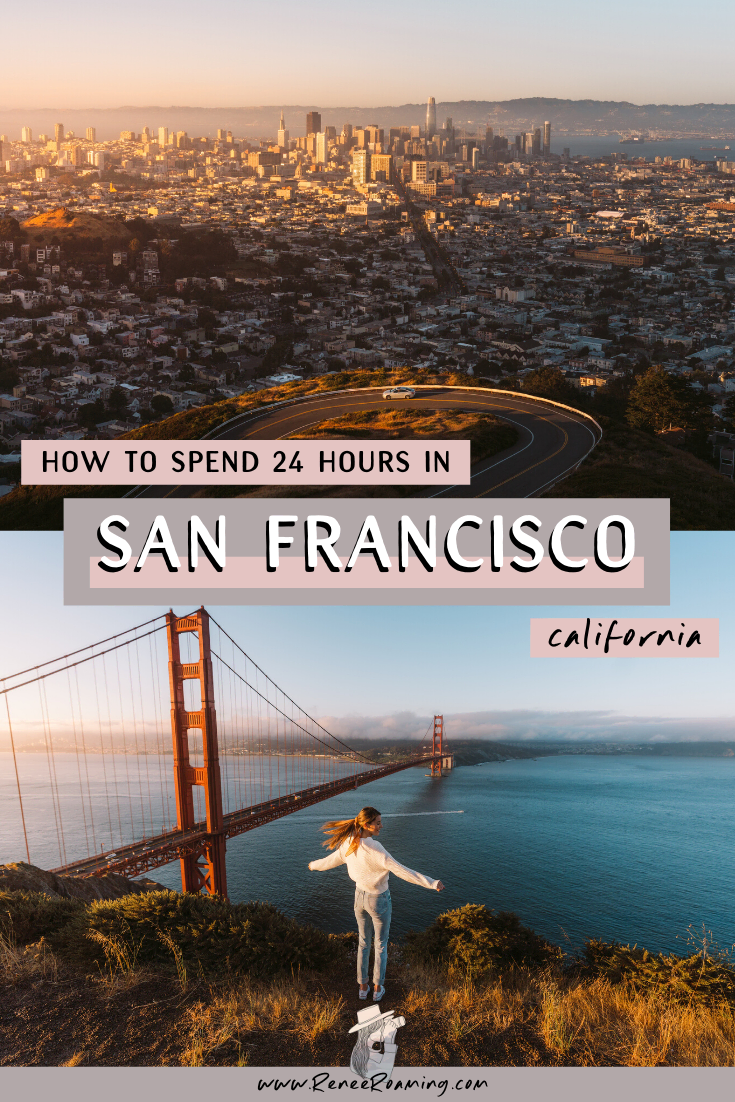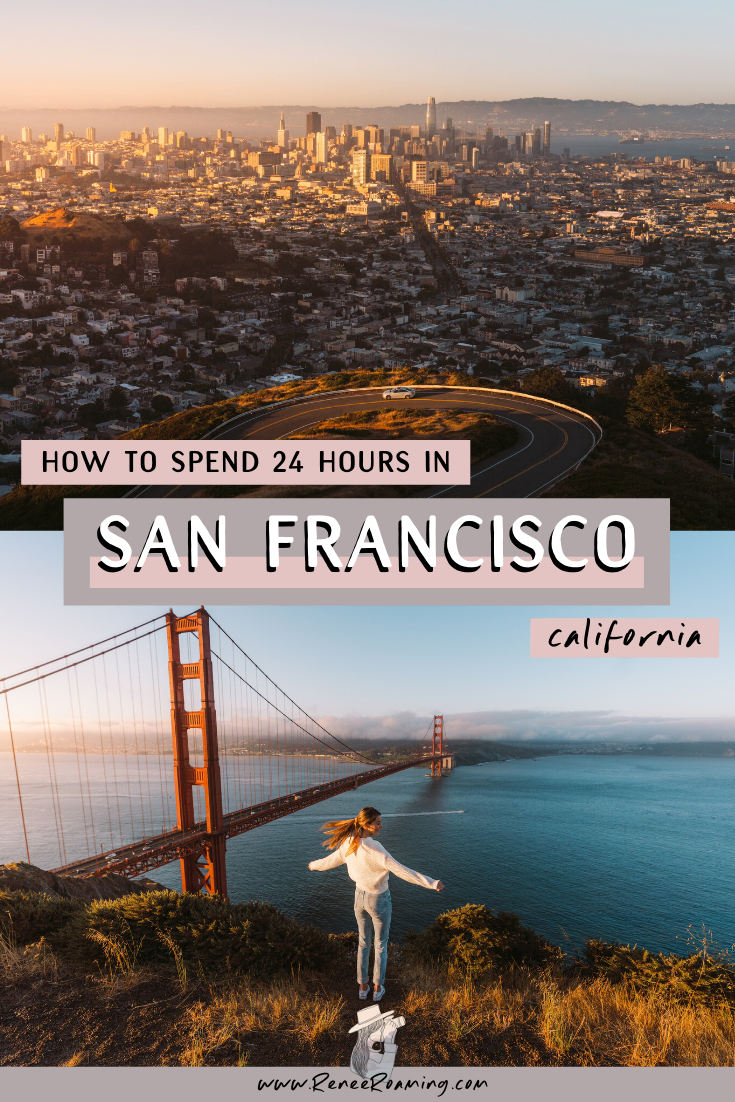 In partnership with Uber
Travel like a local
If you want to make the most of your time in San Francisco, you have to travel like a local! It was quickly apparent to us that most people in the city use ride sharing options such as Uber to get around.
When doing the calculations before our trip, it was startling how expensive a rental car plus parking would cost us for only a quick trip. Uber was 100% the best option for us to save money and get around quickly and easily.
We never waited more than a couple of minutes each time we ordered an Uber (even when we found ourselves further out of downtown). Plus, we had a bunch of friendly drivers share their local tips with us (thanks Adam for the taco recommendation!)
A new feature in the Uber app means you can designate up to five family members and friends as Trusted Contacts. We chose our family back home in Australia—so whenever we took an Uber here in San Francisco, they were notified and our trip details were shared with them to let them know when we arrived safe. My mum always complains that she doesn't have a clue where I am in the world, so it was nice to give her some piece of mind!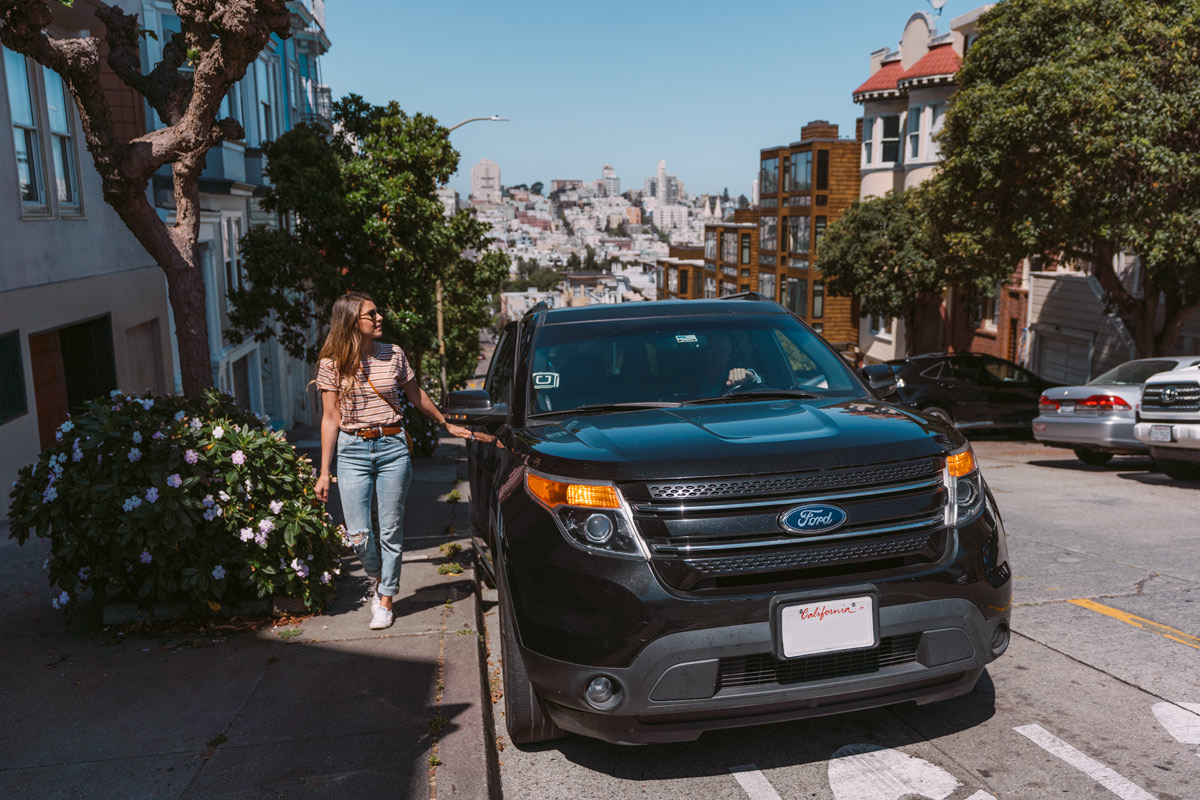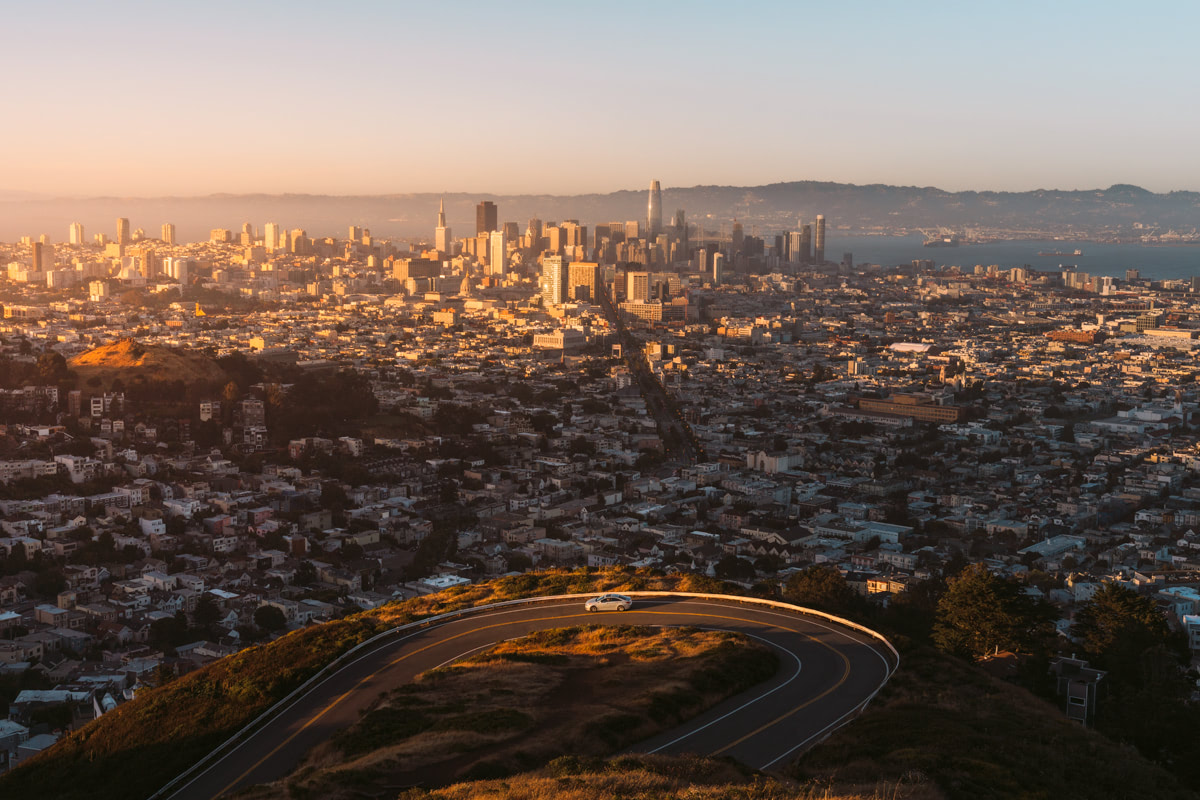 Catch Sunrise at the Golden Gate Bridge
You cannot visit San Francisco without seeing the Golden Gate Bridge. I would recommend visiting at sunrise if you want to avoid the crowds and see the bridge in the best light.
We caught a 10 minute Uber from our hotel in Nob Hill to the Battery Spencer parking lot, which is just north of the city and nearby Sausalito. From there we walked a few minutes to the Battery Spencer Overlook for stunning views of the Golden Gate Bridge. Be sure to arrive before sunrise so you catch the bridging lighting up when the sun pops over the horizon.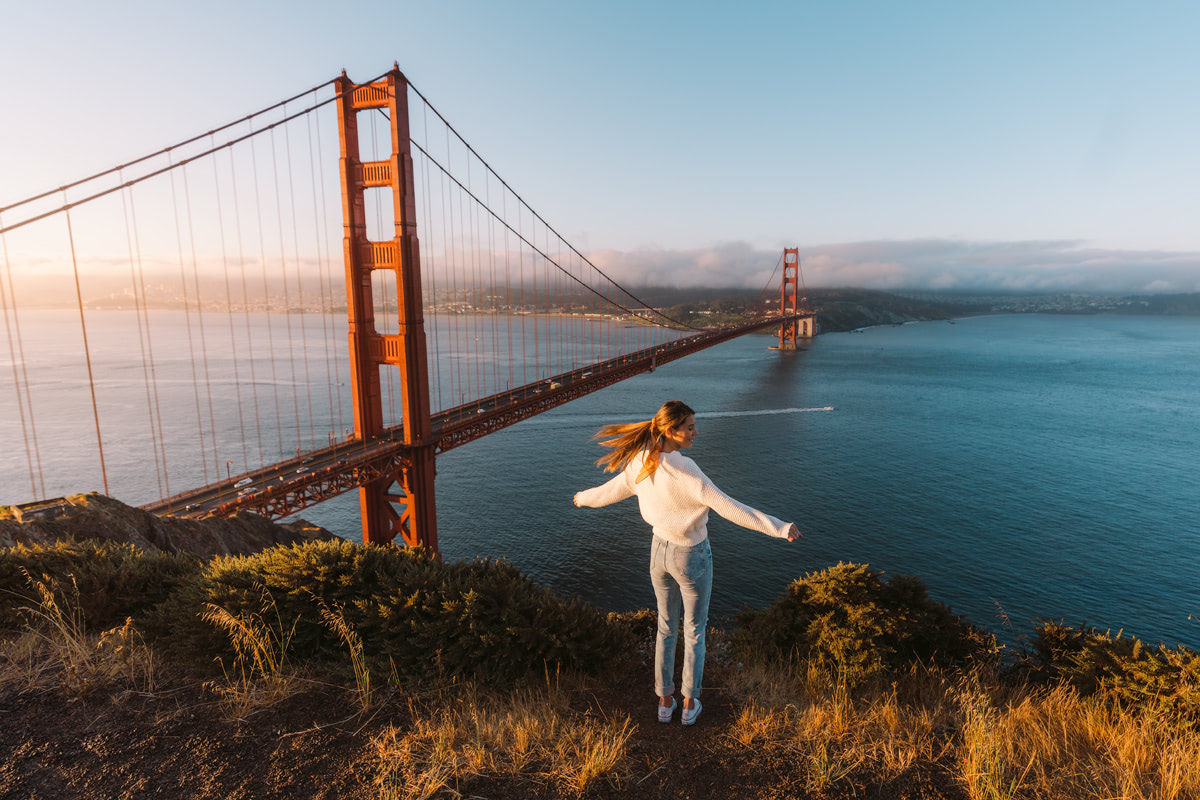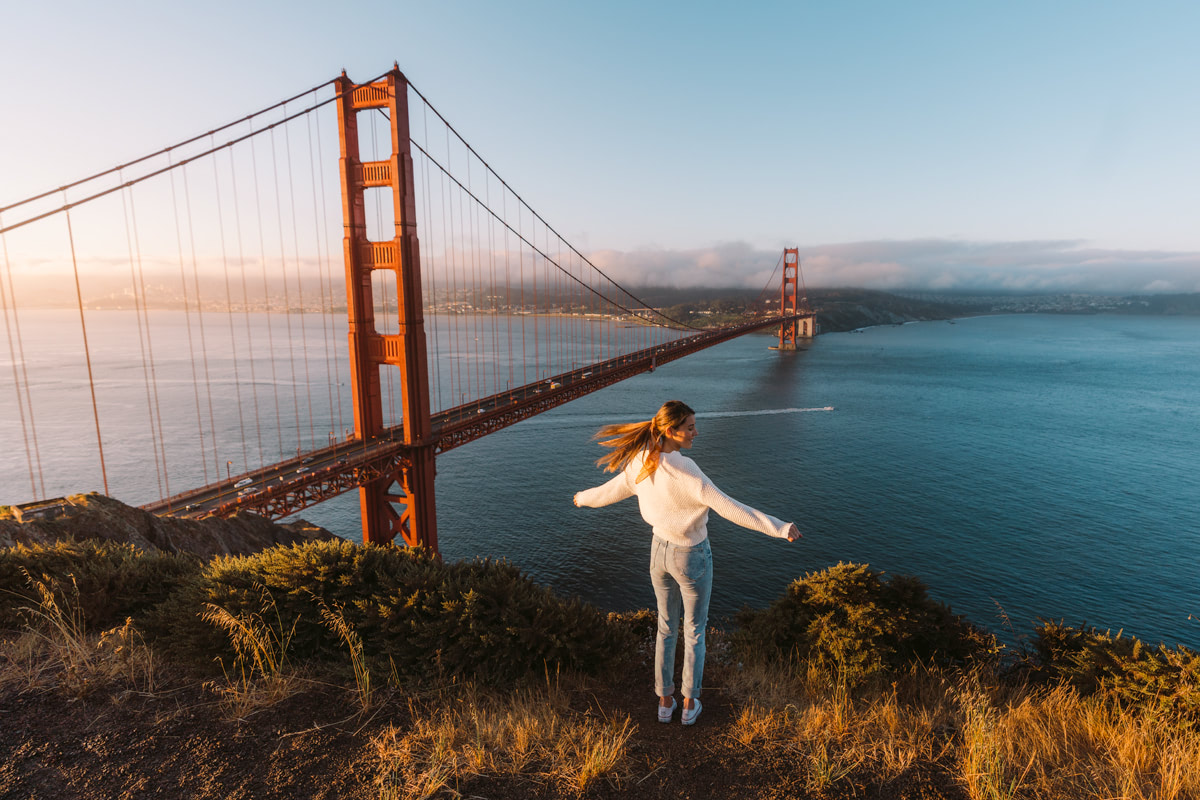 Yes, I did have a mid-sunrise outfit change because, well, Instagram.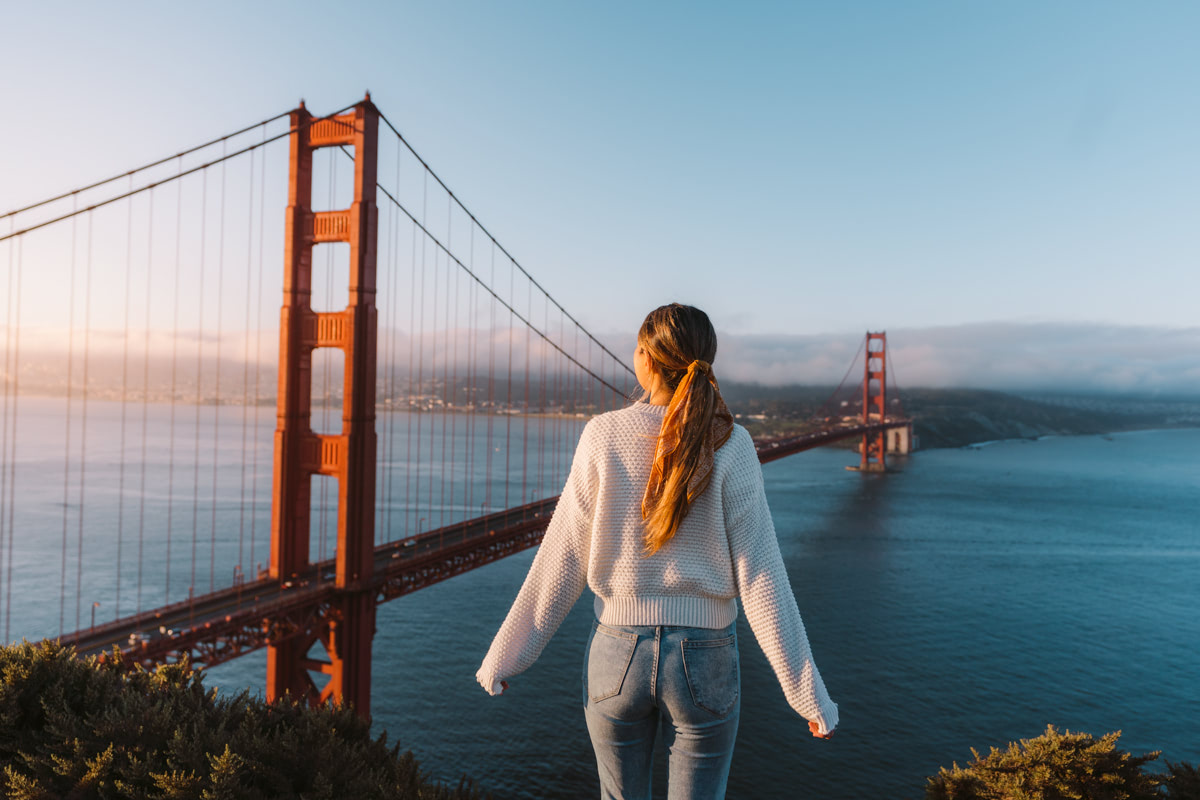 Eat Your Way Through Town
San Francisco is bursting with amazing places to eat and drink! For breakfast and coffee, Bluestone Lane is our absolute favorite. With their Melbourne inspired menu, it's not surprising that we find ourselves coming back here again and again (we hail from Melbourne, Australia).
For lunch and dinner, we absolutely love the quesadilla and tater-tot nachos from Tacorea on Bush Street. We also had one of the best panang curries from Thai Thai Noodle in Nob Hill, if you're like us and always seek out a city's best Thai food.
As far as dessert goes, you HAVE to visit Salt and Straw ice creamery (Fillmore Street or Hayes Street). This trip I tried the Roasted Strawberry Tres Leches (delicious!) and my husband always swears by the Olive Oil flavor (don't ask, just try it).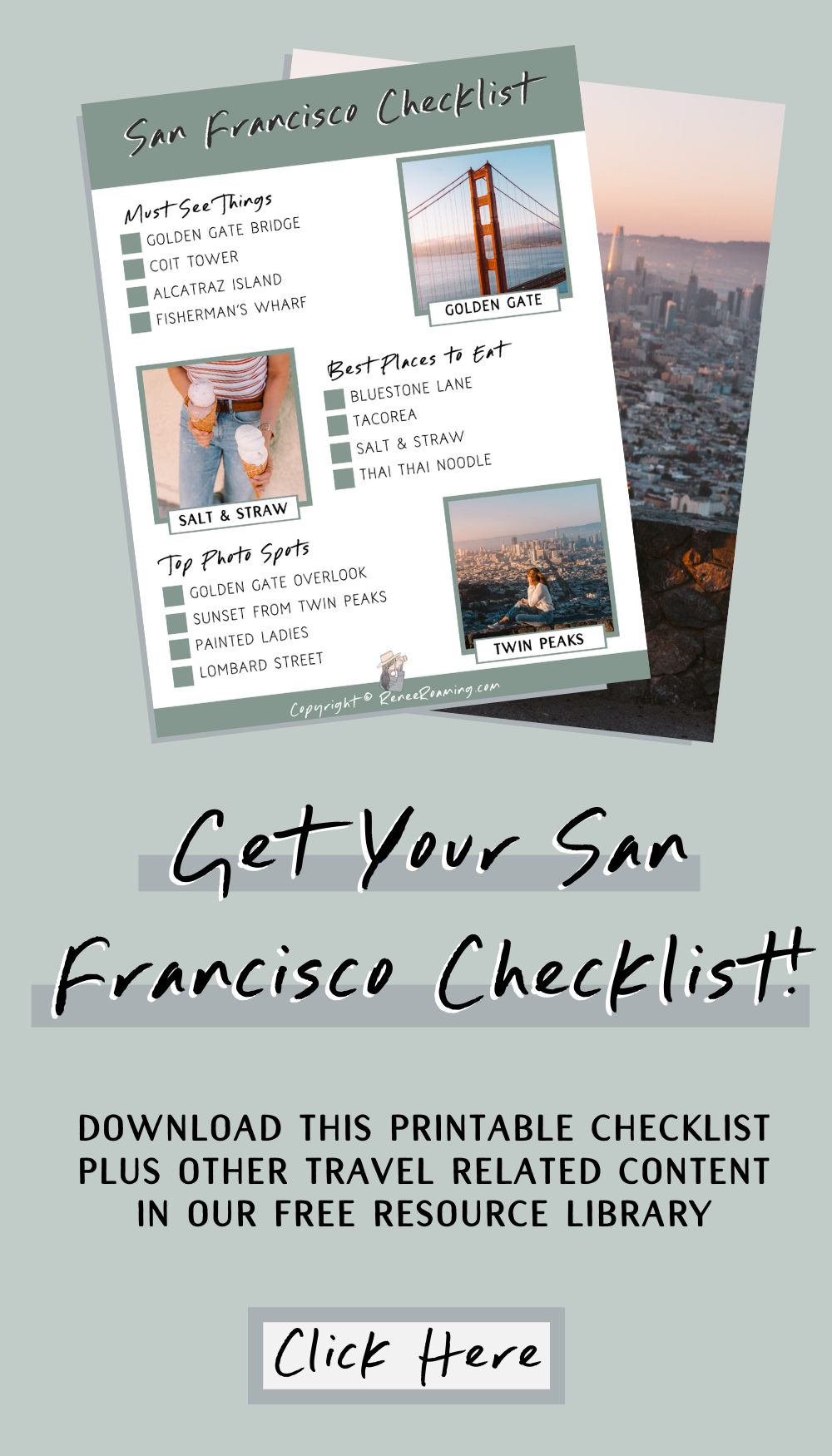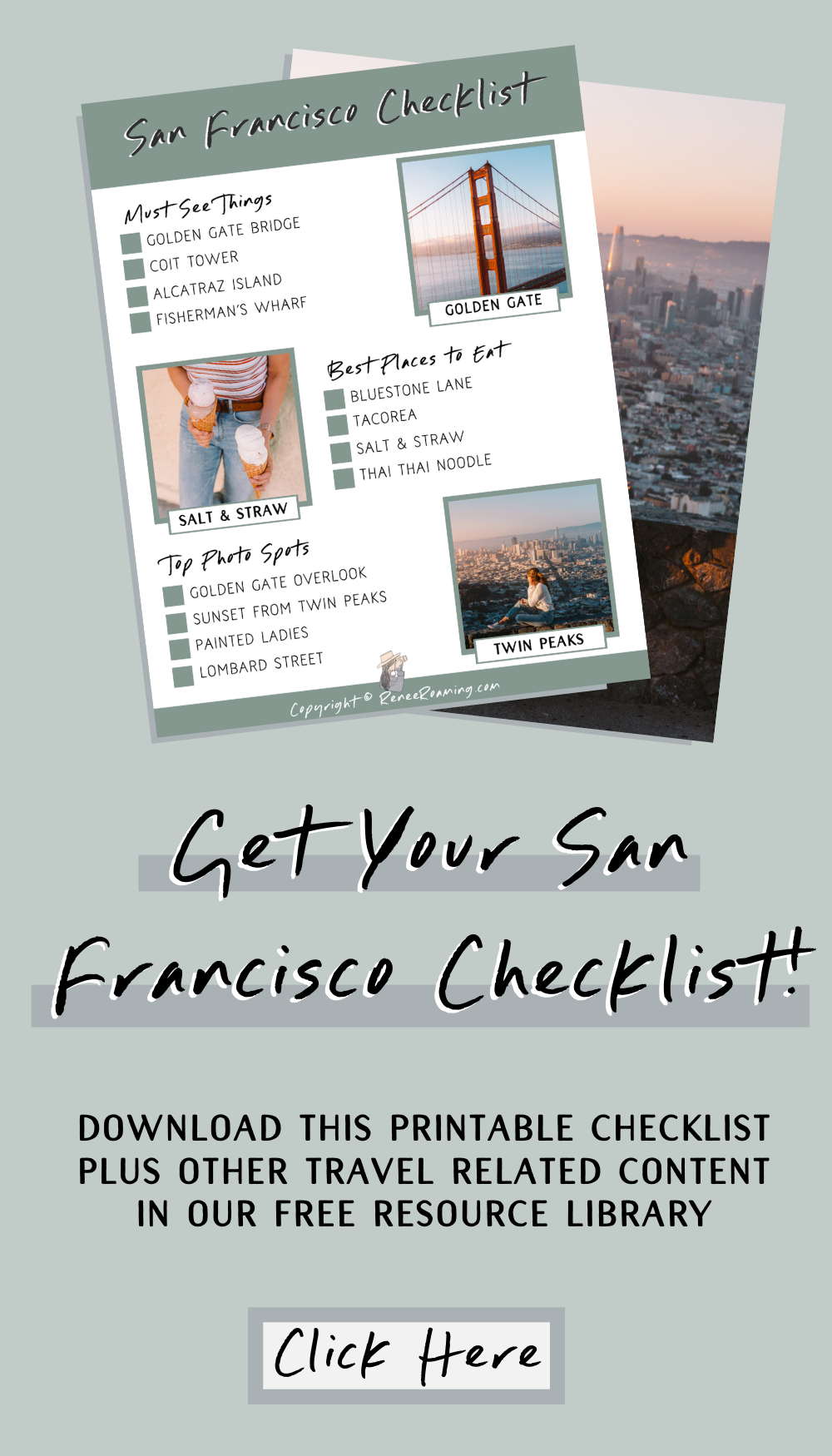 Explore the best of San Francisco
There are so many "touristy" things to do in San Francisco, and I think over the years we have ticked most of them off our list.
Here are some of the must-see's:
Painted Ladies (beautiful historic houses by Alamo Square)
Coit Tower (for 360-degree views over the city and beyond)
Alcatraz Island (old spooky prison off the coast of San Francisco)
Fisherman's Wharf (sample crab and clam chowder)
Pier 39 (view sea lions, browse shops and eateries)
Golden Gate Park (gorgeous gardens, trails and museum)
Union Square (a range of shops and restaurants)
Cable Car System (world's last manually operated cable cars)
Lombard Street (famous steep road with hair pin turns)
Palace of the Fine Arts Theatre (architectural attraction)
As we only had 24 hours this visit, we opted to check out the Painted Ladies and walk some of the neighborhoods. It was fun strolling through beautiful North Beach (Italian neighborhood) and bustling Chinatown.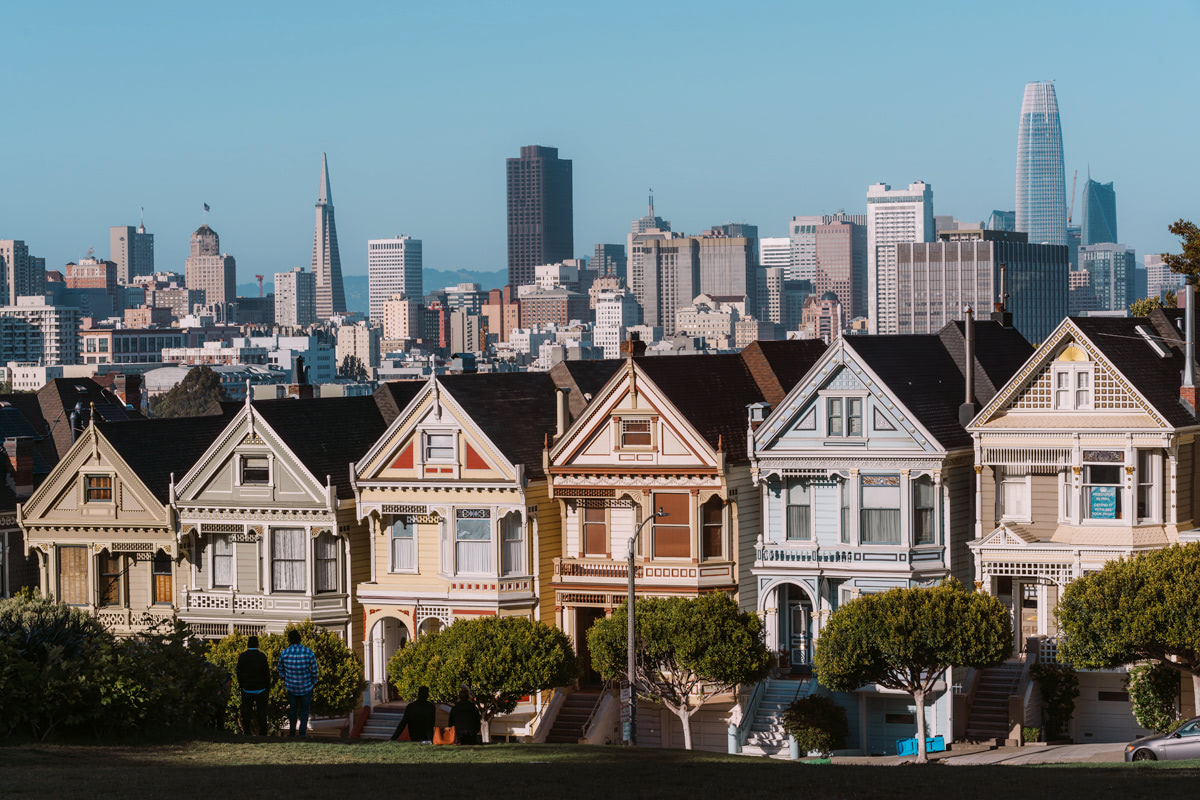 Enjoy sunset from Twin Peaks
Twin Peaks sits at 925-feet and provides stunning panoramic views over San Francisco. We caught an Uber from downtown and our driver dropped us off directly at the top viewpoint.
We stayed for about 30 minutes watching the sunset and taking in landmarks such as the Golden Gate Bridge, Bay Bridge, Alcatraz and the numerous downtown skyscrapers.
Tip – be sure to dress warmly! It was very windy and cold at the top, despite being summer.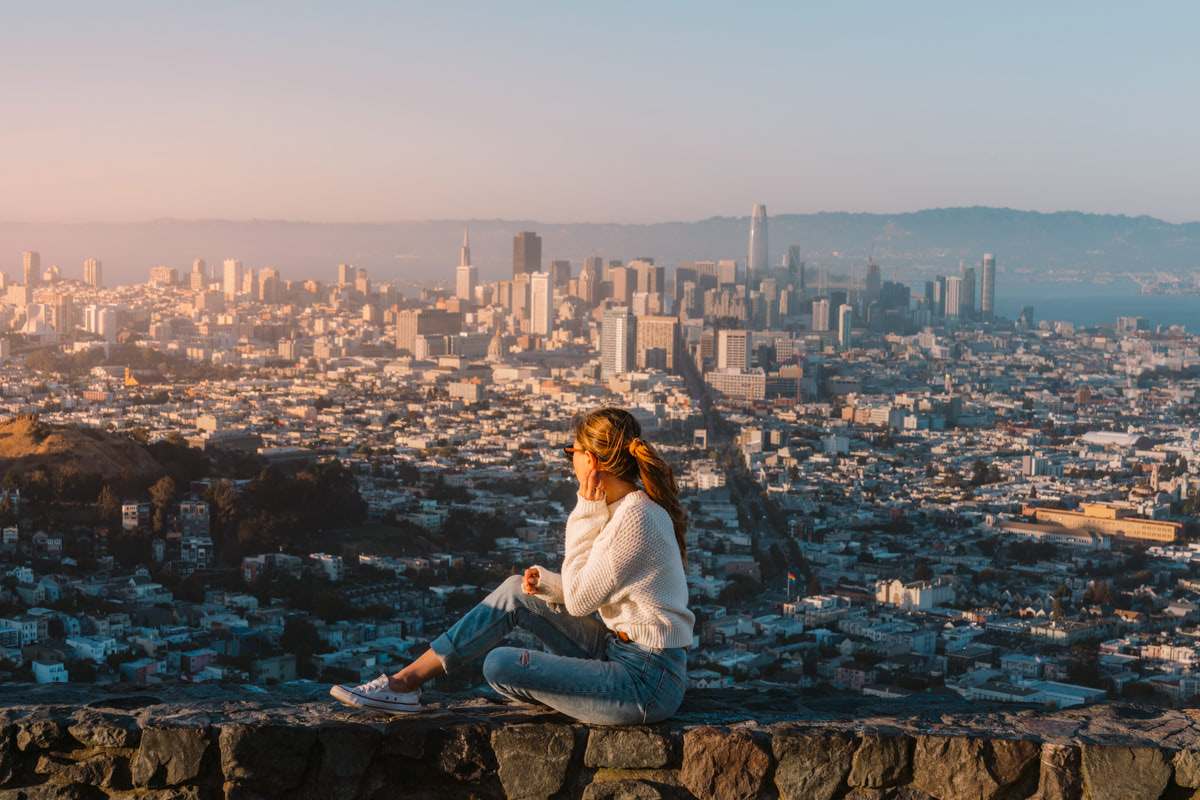 Watch sunset over the Golden Gate Bridge
Another option for sunset is to explore the other side of the Golden Gate Bridge (the city side). The view from Golden Gate Overlook is always stunning, and we also enjoyed the view from Marshall's Beach and Pacific Overlook. From nearby Pacific Overlook you could see a gorgeous view over to Lands End and Outer Richmond.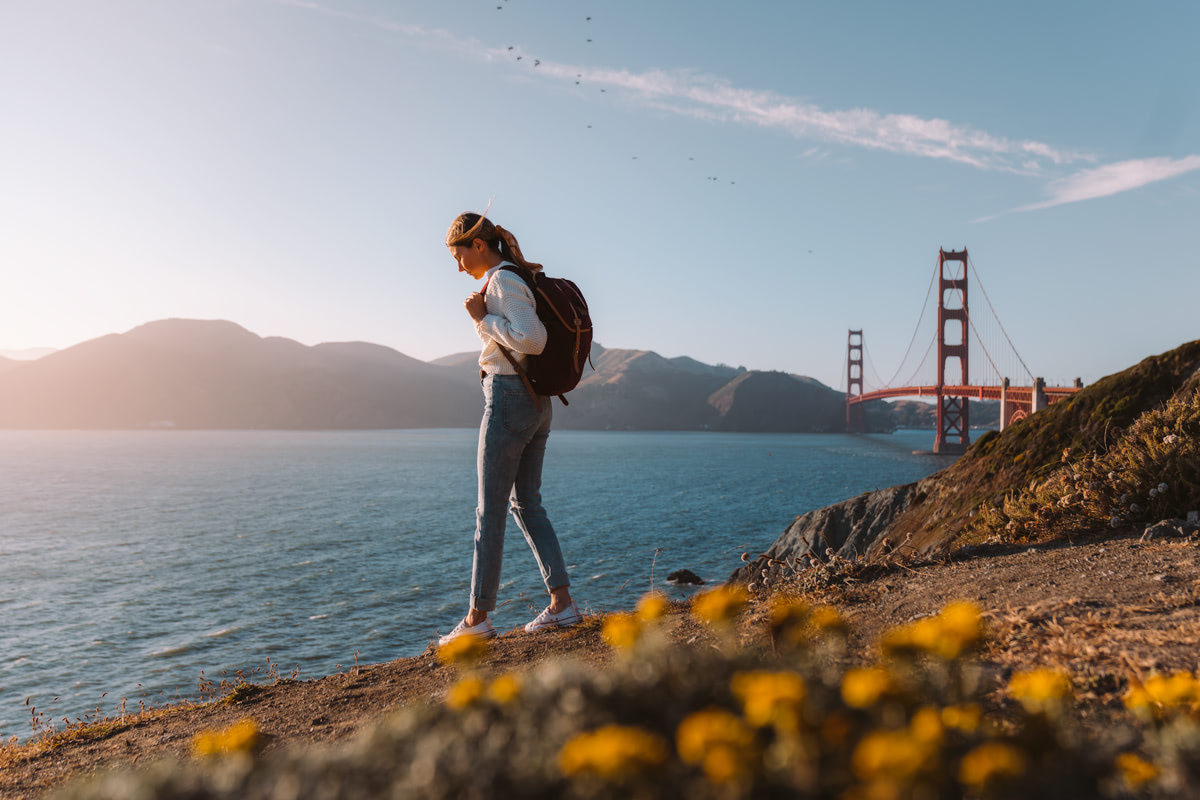 San Francisco photography tip
Want to capture a unique view of the Golden Gate Bridge? On a previous trip, my husband and I took the photo below at the Golden Gate Overlook. We shot it at sunset, with a tripod, telephoto lens (this is the one we used), from pretty far back, zoomed in to make the bridge look bigger and to crop out all of the distractions.
RELATED: Take Amazing Travel Photos as a Couple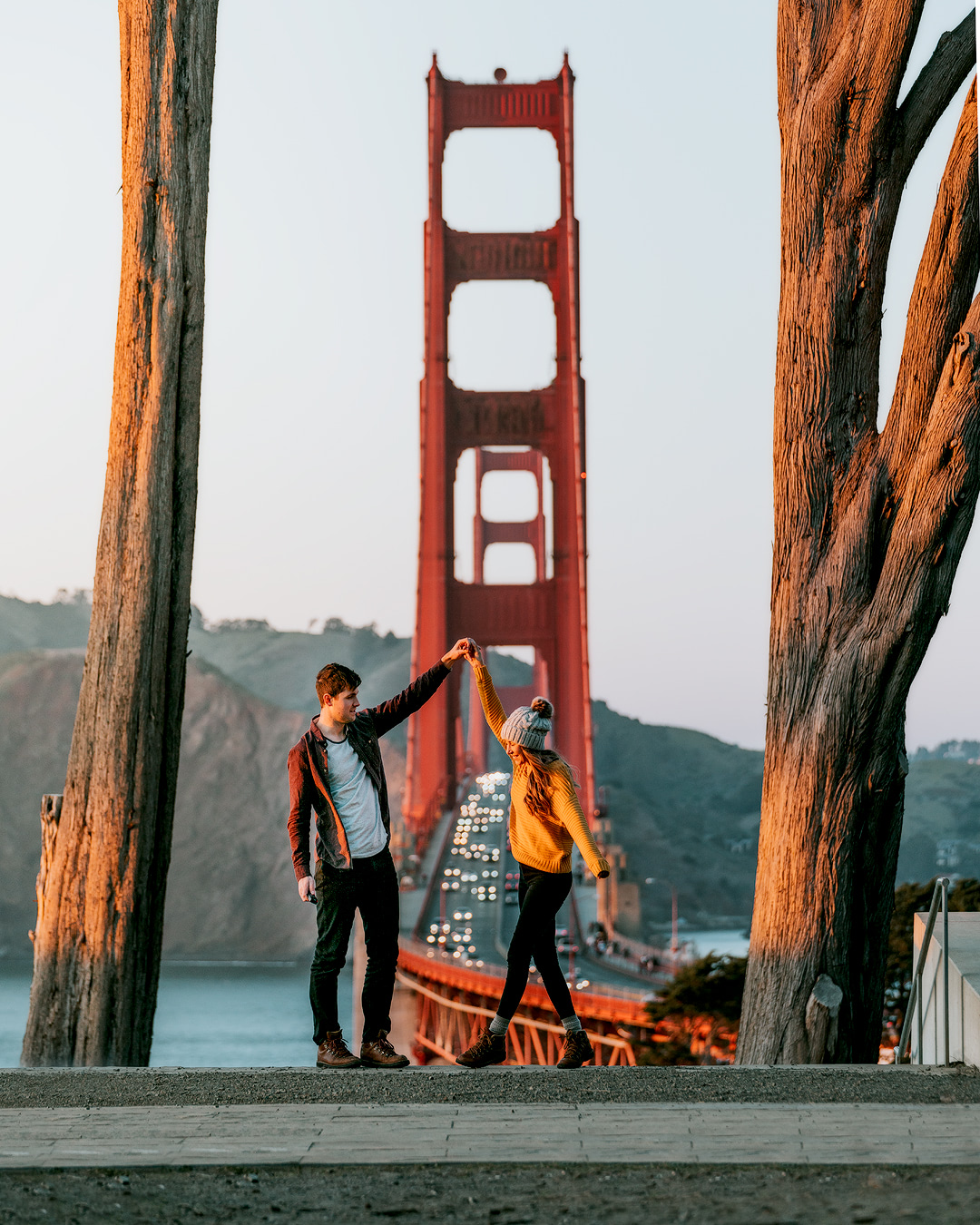 ---
More trip inspiration:
The Ultimate Adventure Getaway to Reno & Lake Tahoe
Winter California Road Trip – Redwoods & Yosemite
How to Take Stunning Travel Photos as a Couple
Pin for later!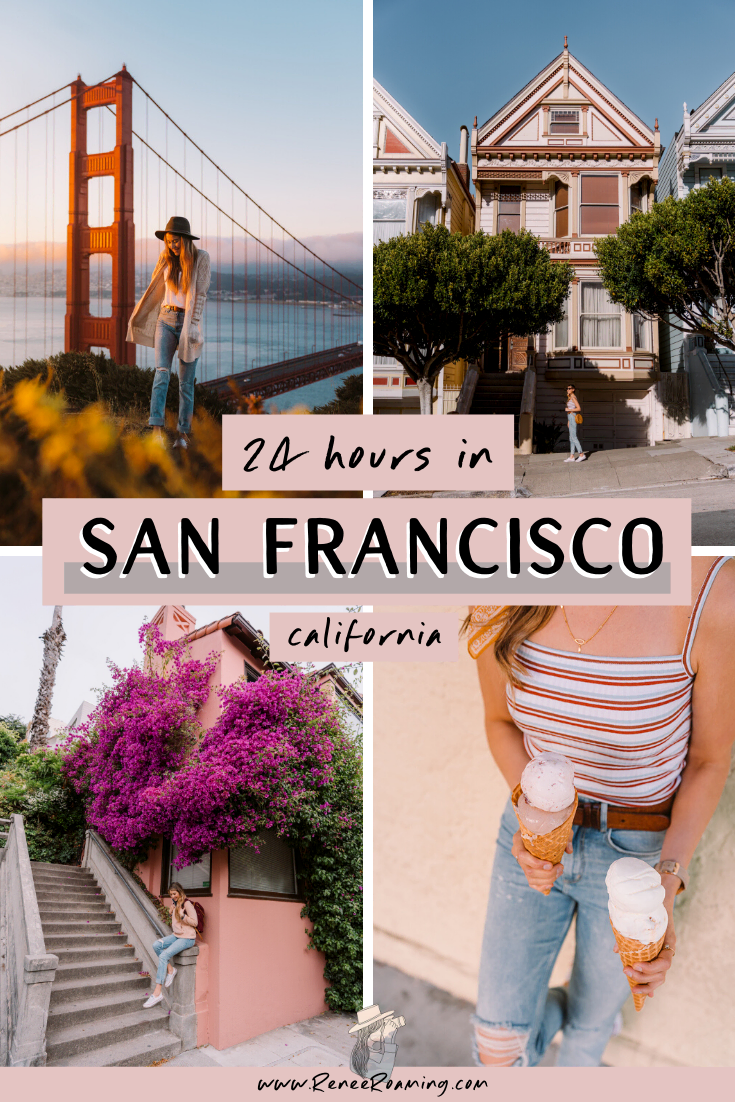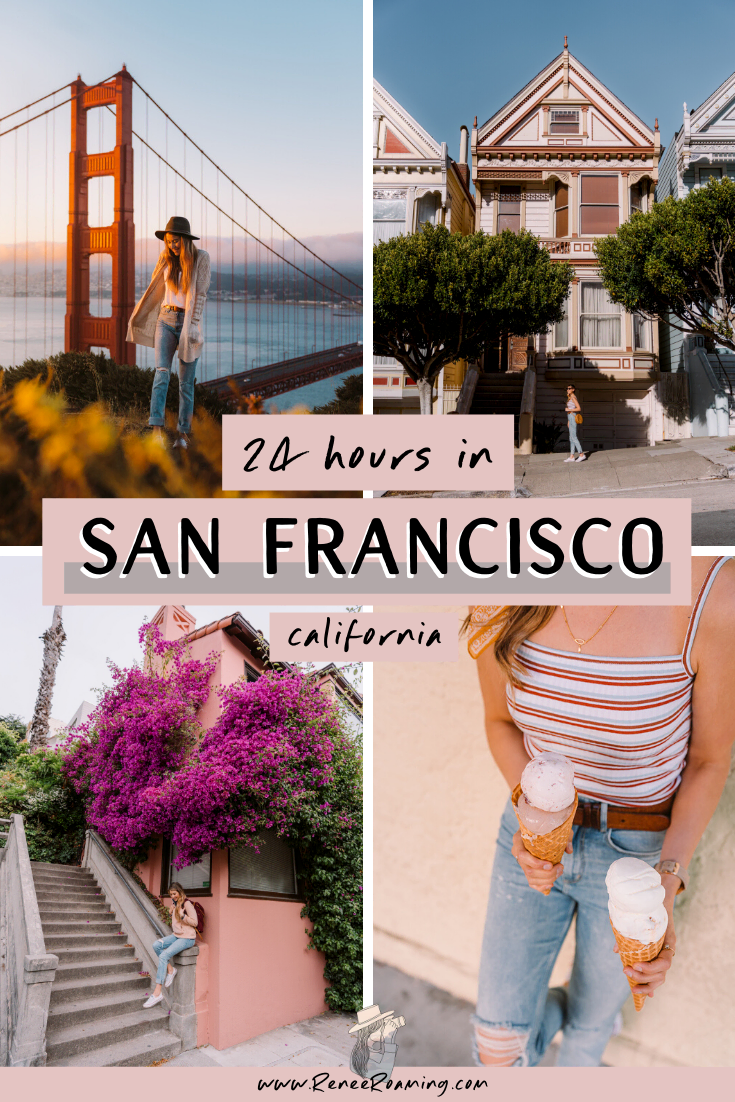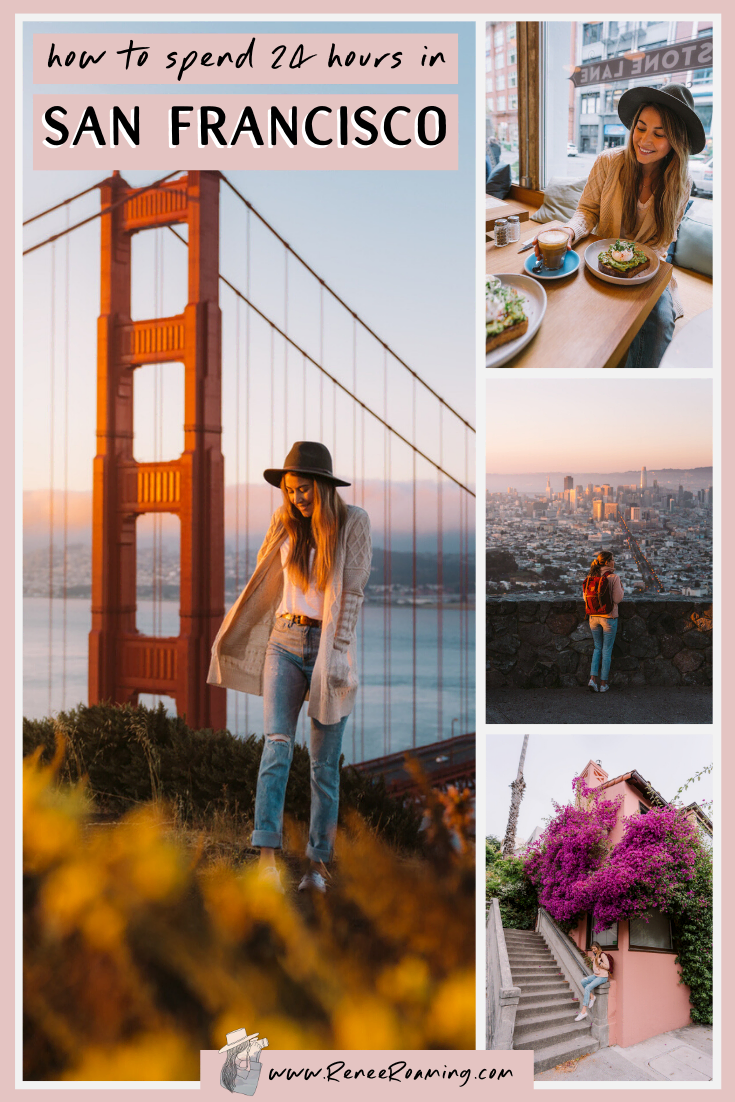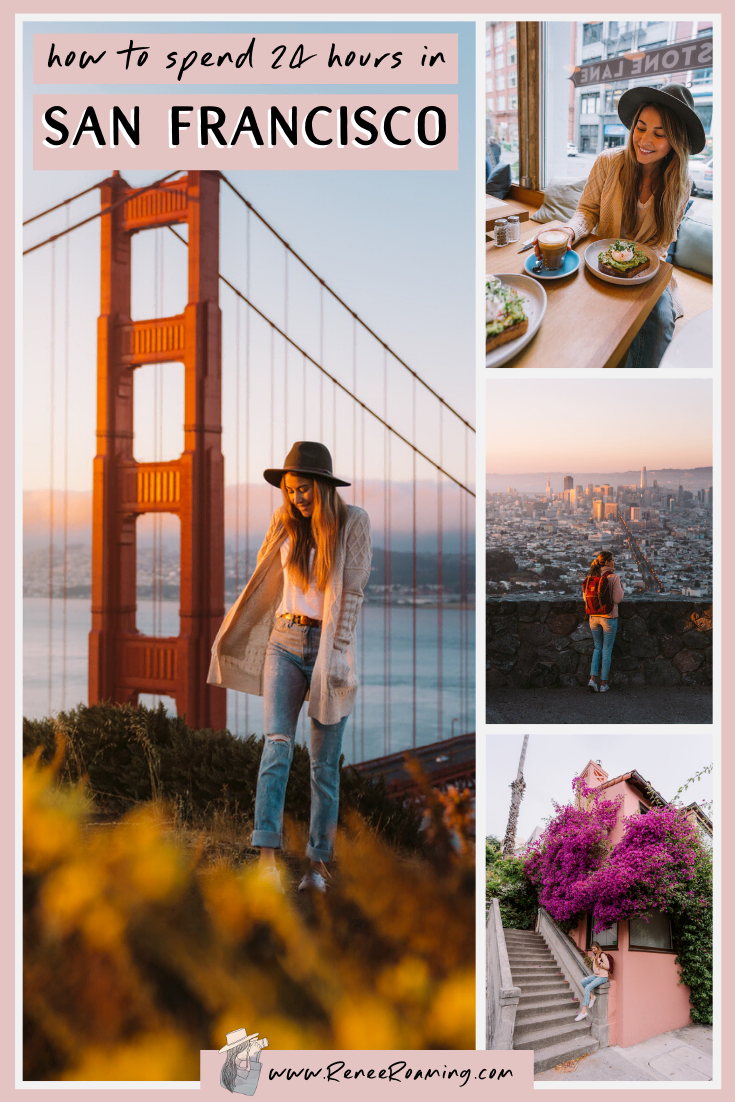 Disclaimer: A massive thank you to Uber for collaborating on this blog post. As always, all opinions are my own. This post does contain some affiliate links, which means if you buy something my blog will receive a small commission at no extra cost to you.