Oahu is one of my favorite Hawaiian islands. It's easy to get to, full of amazing sights, yummy food, and a rich culture. My husband and I first visited Oahu for our honeymoon in 2014 and it has been a special place to us ever since. We recently returned for a week long trip this November and had an amazing time! In this blog post I am sharing the 5 best things to do on Oahu, including what to see and where to eat.
5 Best Things To Do On Oahu, Hawaii
In partnership with Uber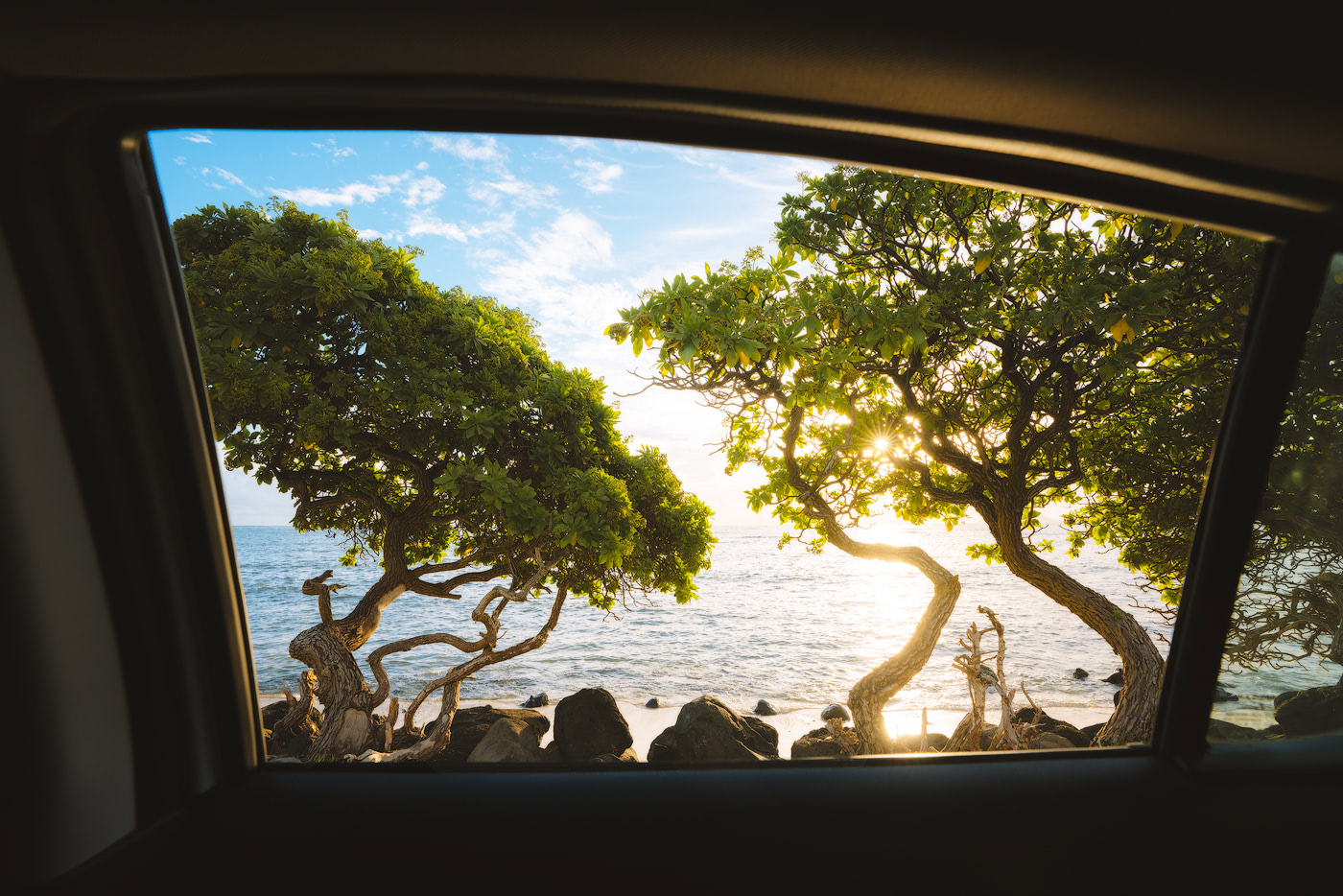 A massive thank you to Uber for partnering on this blog post and always opening doors to new adventures. It's super easy to get around Oahu via Uber. And we always felt very safe catching rides during our trip. I also find Uber's location sharing feature to be so convenient for keeping my husband and/or family in the know when I'm traveling.
---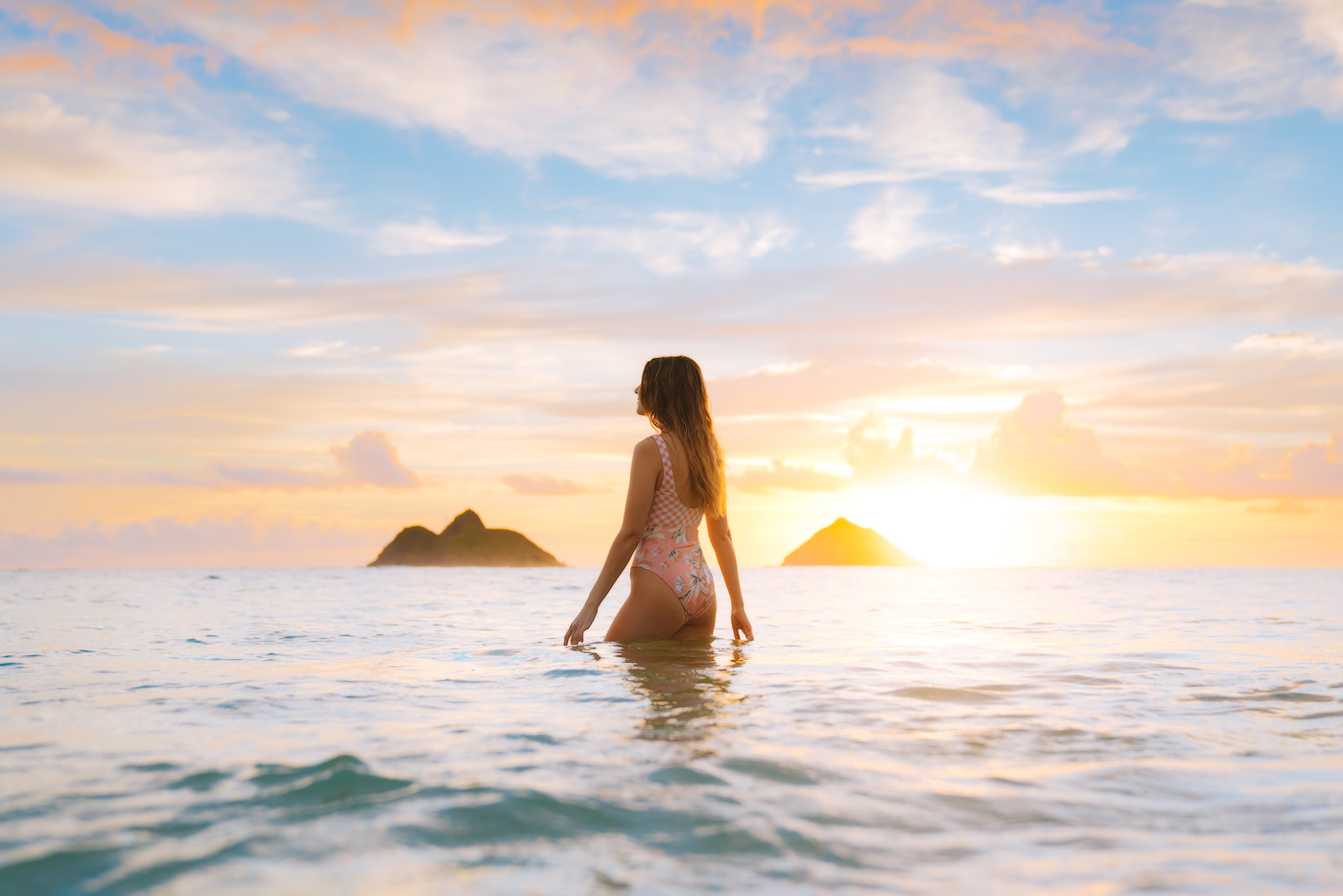 1. Visit a Beautiful Beach
One of the absolute best things to do on Oahu is visit one of the many beautiful beaches. My favorite is Lanikai Beach, located near Kailua on the east side of the island. Lanikai is consistently ranked one of the best beaches in the world. And it's not surprising to see why!
This 1/2 mile stretch of public beach is nestled in a residential area, giving it a slightly more secluded feel. In saying that, Lanikai does get reasonably busy. So it's best visited on weekdays to avoid large crowds. My best advice is to visit during a weekday sunrise to have the beach almost entirely to yourself!
I particularly love how Lanikai Beach provides picturesque views of the Na Mokulua islands. We watched the sunrise behind the islands and it was an incredible sight! (pictured above) We also enjoyed a refreshing sunrise dip before anyone else had ventured into the water… so peaceful!
Note that Lanikai does not have a parking lot. So visitors must find parking in the surrounding residential streets (which is restricted on weekends) – the perfect reason to Uber there! Lanikai also lacks restrooms, showers or lifeguards. Despite these inconveniences I still think Lanikai is 100% worth visiting.
Some other stunning beaches to visit on Oahu are: Sunset Beach, Kailua Beach, Waimanalo Bay, Kawela Bay, Waimea Bay, Waikiki Beach, and Makaha Beach.
---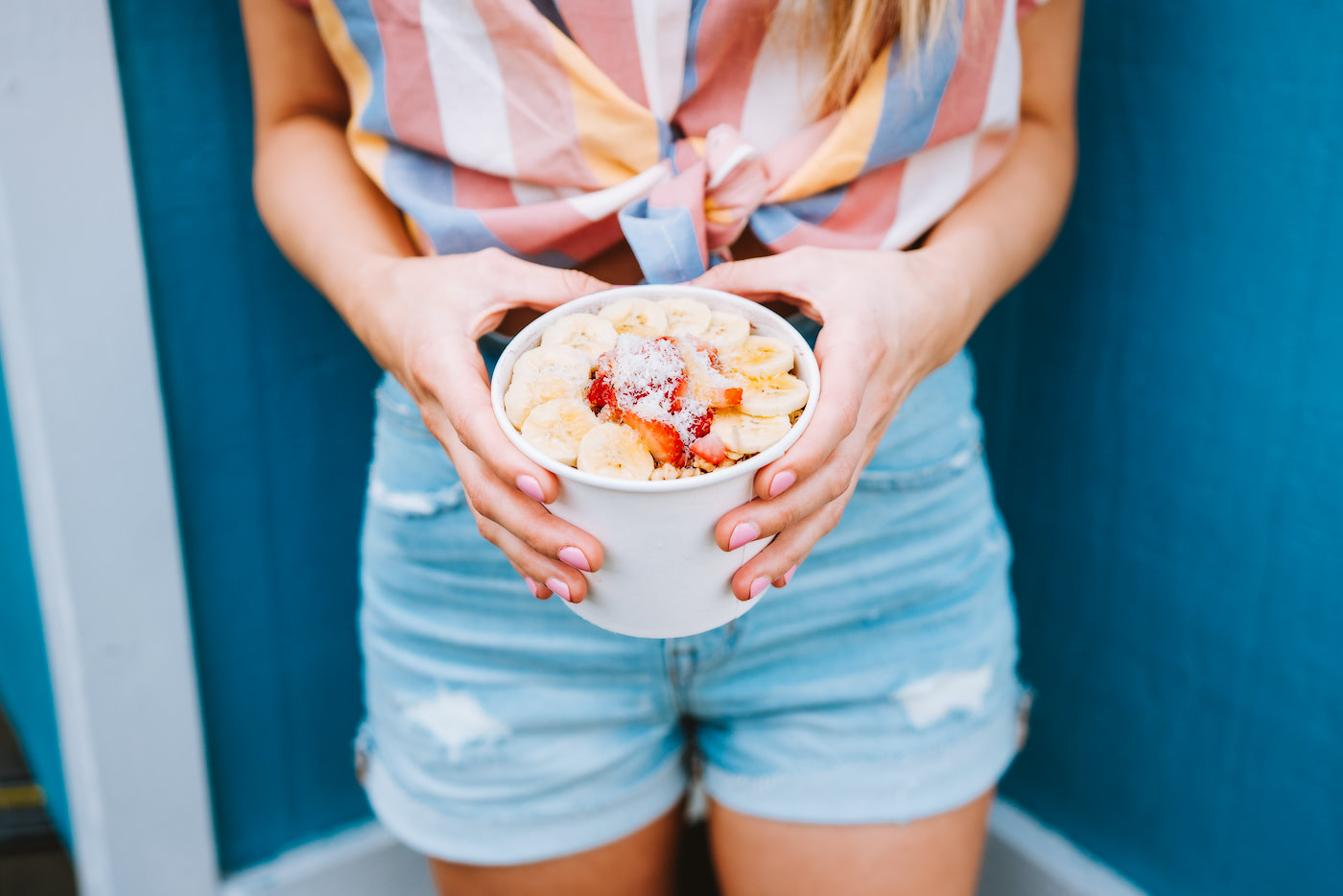 2. Eat Amazing Food
It's no secret that Hawaii has incredible food! In fact, some of the best meals I have ever eaten have been on the various Hawaiian islands. Oahu is full of amazing places to eat. So we made sure to check out as many as possible this visit!
My husband and I are big fans of acai bowls. And found the best places to get them on the island were Makai Bowls in Kailua (pictured above) and Bonzai Bowls on the North Shore. We also enjoyed the smoothies from Nalu Health Bar & Cafe in Kailua.
We ate a lot of our meals in Kailua and nearby as that is where our accommodation was. The pesto fish entrée from Uahi Island Grill was sooooo good. And we had a yummy Italian dinner at Baci Bistro one night. For lunch one of the days we ventured 15 minutes south of Kailua to Waimanalo, were we had a delicious vegetarian lunch at 'Ai Love Nalo (get the Medi Bowl and the Pina "Cool" ada).
Some other amazing food stops on Oahu are Scoop of Paradise Ice cream, Giovanni's Shrimp Truck, Sunrise Shack, and the Hale'iwa Farmers Market – all located on the North Shore.
---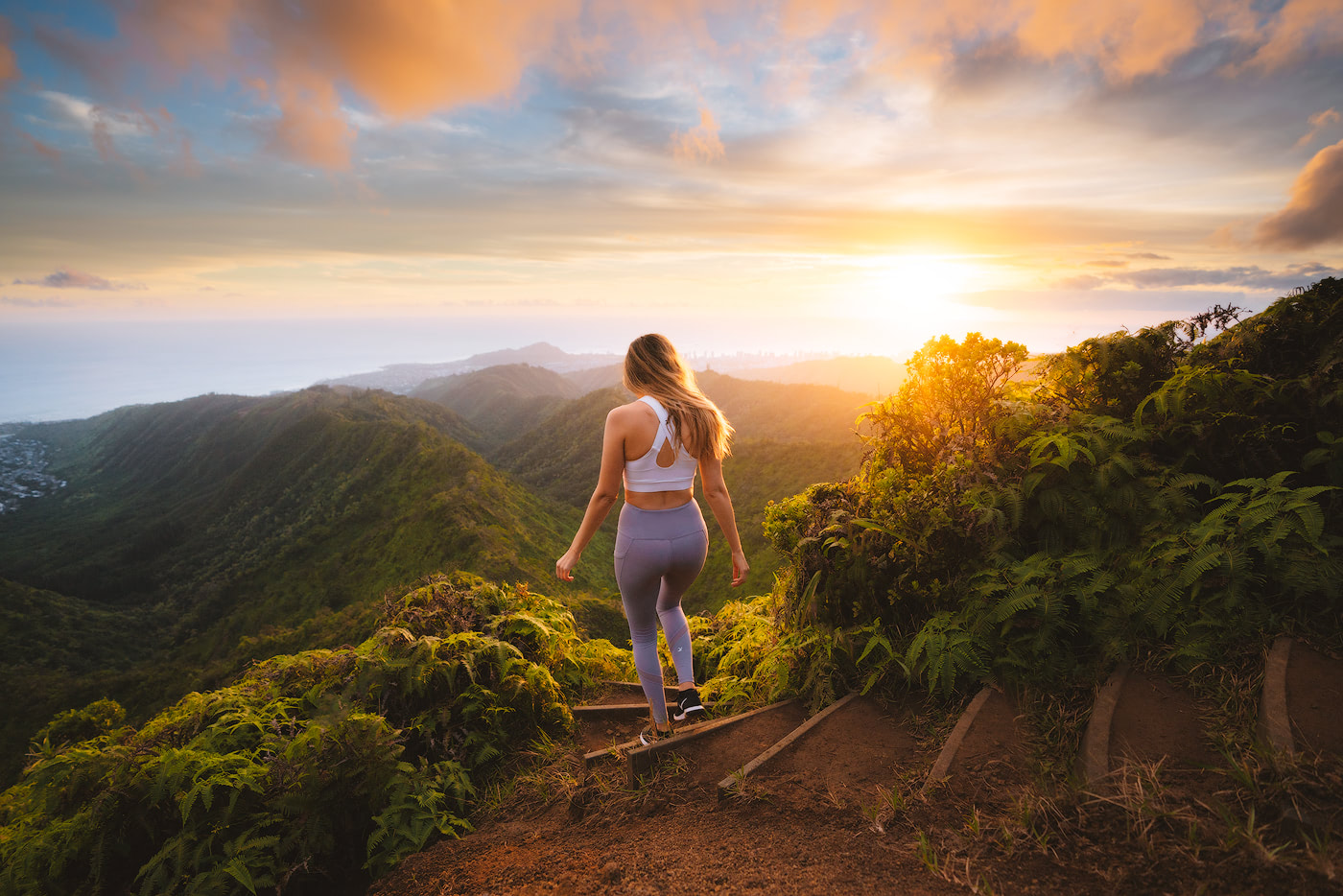 3. Take a Hike
I couldn't talk about the best things to do on Oahu without recommending a hike! Oahu is full of amazing hiking trails. Some on the shorter side and some more challenging. Please keep in mind that many hikes on Oahu cross onto private land and some are restricted, so be sure to do your research before heading off.
This particular trip we opted to hike the Wiliwilinui Ridge Trail and absolutely loved it! The trailhead to this fairly popular hike is located on Okoa Street in the gated Waialae Iki subdivision. You have to obtain a permit via the subdivision's guard if you plan to park at the trailhead, or it's easiest if you catch an Uber and can avoid getting a permit.
Wiliwilinui is a nice introduction to Hawaii ridge hiking, with most of the trail in good condition and no super exposed parts. The trail is 4.5 miles roundtrip and starts off fairly gradually before building to steeper sections with stairs, with an elevation gain of approximately 1500 feet. You can expect some mud to be on the trail and I would recommend bringing a sun hat, sunscreen, plenty of water, and a snack.
We opted to hike Wiliwilinui Ridge in the late afternoon and were treated to some beautiful glowy light over the surrounding ridges and Honolulu. It's best to hike early morning or late in the day to avoid unbearably hot temperatures.
Some other beautiful hikes on Oahu that I would recommend are: Crouching Lion, Lulumanu Falls, Lanikai Pillboxes, and Makapu'u Lighthouse Trail. Always abide by Leave No Trace principles when spending time in nature, and always always respect the locals.
---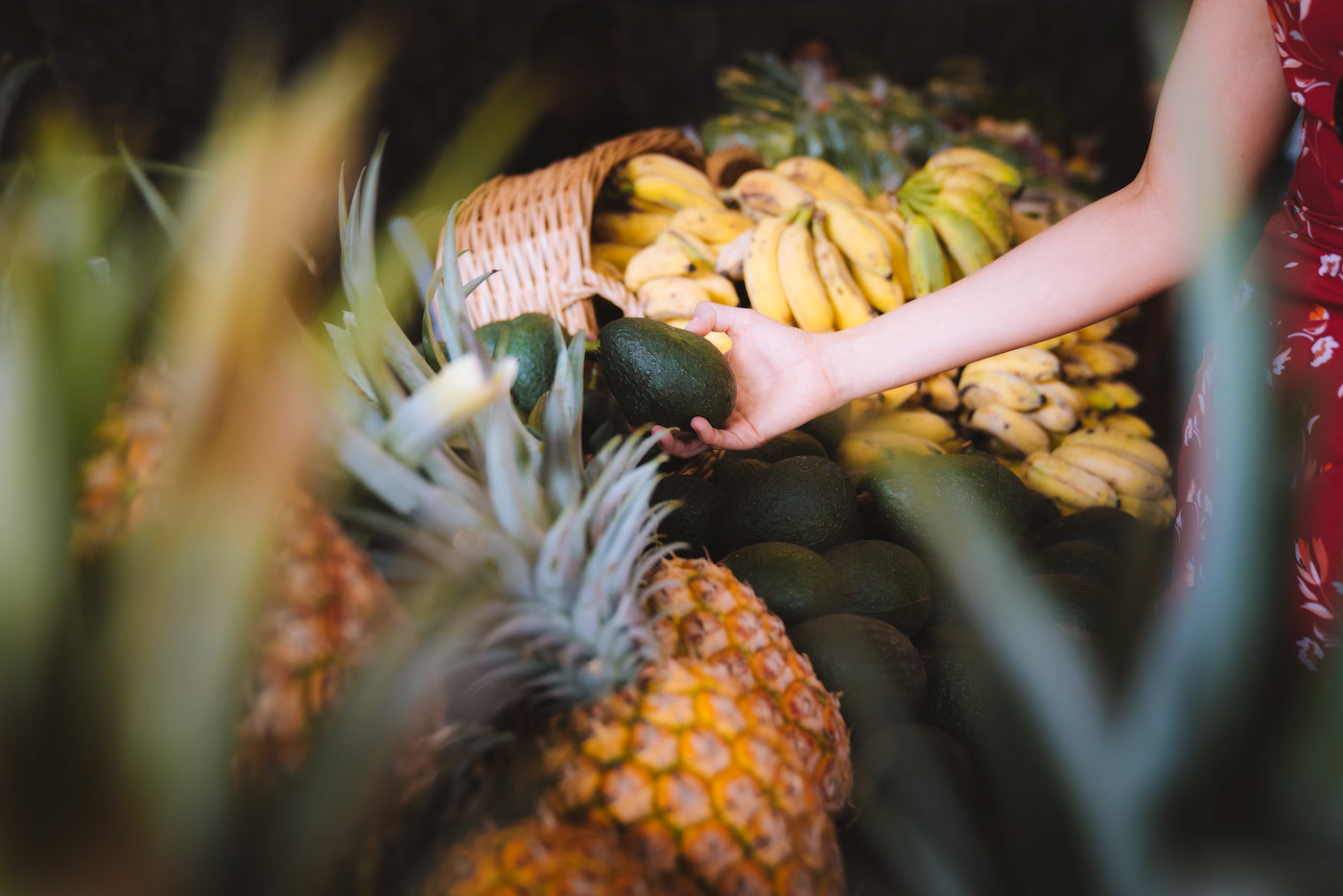 4. Immerse Yourself In Hawaiian Culture
Hawaii has such a unique and rich culture, given its Polynesian, Japanese, Chinese, European, and American influences. Oahu's diverse culture is expressed through language, food, music, art, surf, dance and more. Some ways to experience the "Aloha Spirit" include visiting a local farmers market or plantation, learning about Hawaiian traditions at a cultural center or museum, and immersing yourself in the island's historic surf culture.
The Hale'iwa Farmers Market runs every Thursday between 2 pm – 6 pm and is located at Waimea Valley on the North Shore. We had such a great time wandering around the market, sampling local food, supporting small local businesses, and chatting to all the friendly people. Visiting a local market is one of the best ways to immerse yourself in a new culture!
Kahuku Farm and Kualoa Ranch are two other great spots to experience local farming and learn about Oahu's agricultural history. The nearby Polynesian Cultural Center has eight simulated tropical villages and opportunities to experience Polynesian dance, arts and crafts.
The Bishop Museum in Honolulu is another destination for visitors to learn about Oahu's cultural history. The museum is known throughout the world for its cultural collections, education programs, research projects, and Native Hawaiian artifacts. Pearl Harbor is another more well known spot for those wishing to learn more about Oahu's military history.
Surf culture is big on Oahu and can be experienced nearly everywhere you go. We enjoyed watching the locals surf at various beaches along the North Shore, such as Bonzai Pipeline and Sunset Beach. Be careful swimming yourself… the waves can get VERY big!
---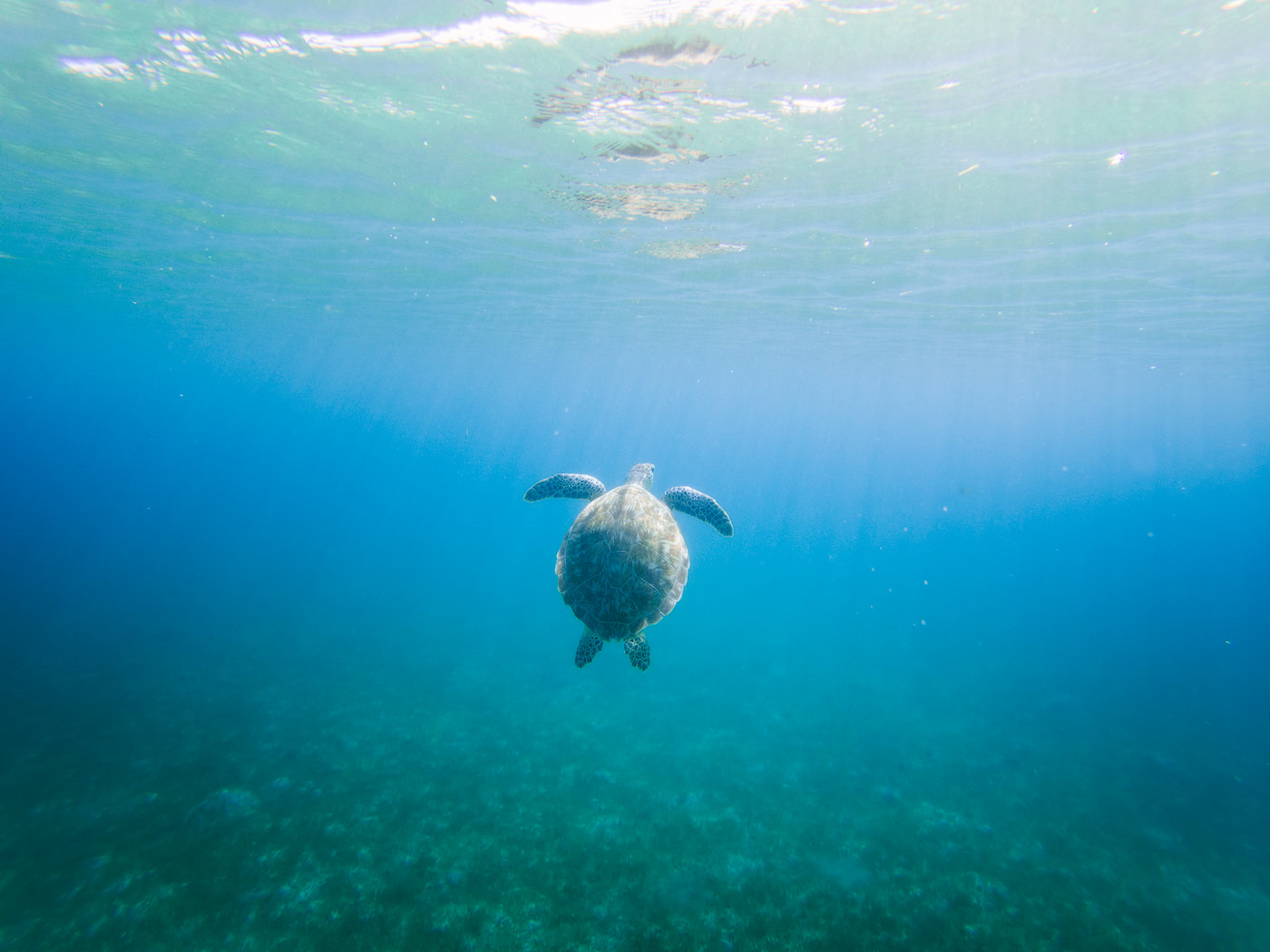 5. Snorkel With The Locals
Last but not least, snorkeling is definitely one of the best things to do on Oahu. We have been lucky enough to swim with turtles and various fish when snorkeling on Oahu. You can either opt to bring your own snorkeling equipment, hire some when you arrive on the island, or book a guided tour.
A good starting point is Hanauma Bay – a protected marine life conservation area bursting with fish, corals, and other ocean creatures. Located on the east side of Oahu, Hanauma Bay requires an entrance fee and visitors are asked to watch a safety and educational video prior to accessing the beach. It's very important to not step on the coral and never feed any fish.
For those wanting to snorkel with turtles, Baby Makapu'u Beach (east side of the island) and Kuilima Cove (at Turtle Bay Resort on the North Shore) are both awesome locations. Remember to never touch the turtles and do not harass them.
Lastly, Sharks Cove is another famous snorkeling spot on the North Shore, but always be careful of strong currents and look up the tide conditions before going.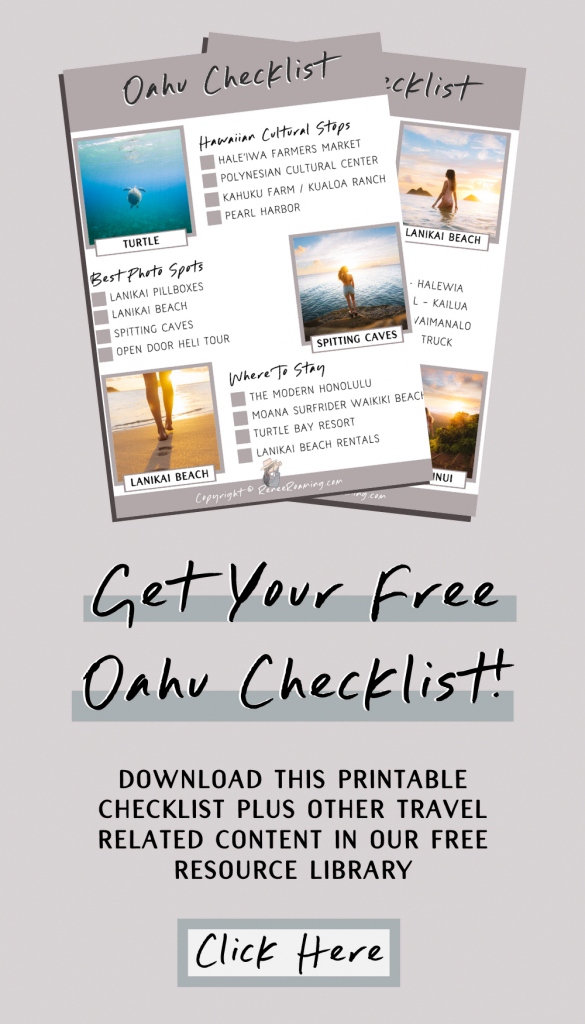 PIN for later!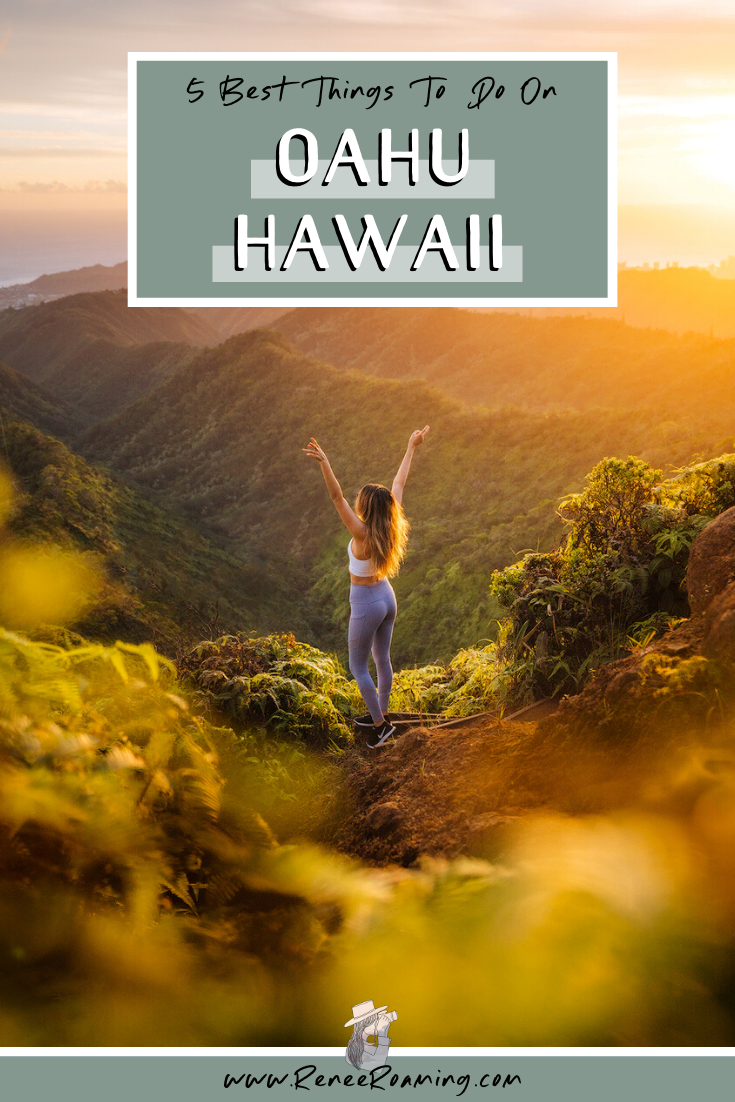 Disclaimer: A massive thank you to Uber for collaborating on this blog post. As always, all opinions are my own. This post may contain some affiliate links, which means if you purchase something my blog will receive a small commission at no extra cost to you.