Of all the Hawaiian islands, Kauai might just be the most scenic. This island, which happens to be Hawaii's fourth-largest, makes for the perfect vacation destination due to its beautiful landscapes, lush waterfalls, and rich cultural history! Whether you decide to explore Kauai's beautiful shorelines or hike the Kalalau trail, there's something on this magical island for everyone. Keep on scrolling below to check up my top recommendations for where to stay, what to do, where to eat, and what to pack in this detailed Kauai travel guide.
Disclaimer: This blog post may feature some affiliate links, which means I get a small commission if you make a purchase (at no extra cost to you). It's one of the ways I can keep producing free guides and resources for my readers. Learn more about my affiliate policy here. Thank you for the support!
Kauai Hawaii Travel Guide: Plan The Ultimate Kauai Trip
My husband, Matt, and I were fortunate enough to visit the three other main islands for our honeymoon back in 2014 (Oahu, The Big Island of Hawaii & Maui). It was an amazing trip but while we were there many people told us "you have to visit Kauai, it's the gem of all the islands!" Having visited the island now, I can tell you it certainly did not disappoint!
Kauai is the oldest and northernmost island in the Hawaiian chain. It boasts 90 miles of spectacular coastline and has more beaches per mile than any other Hawaiian Island. Ninety-seven percent of Kauai is covered by forests or mountain ranges, making it the greenest of all the Hawaiian Islands! Needless to say, no matter what side of the island you visit, you're guaranteed to find adventure around every corner when you use this Kauai travel guide to plan your next getaway!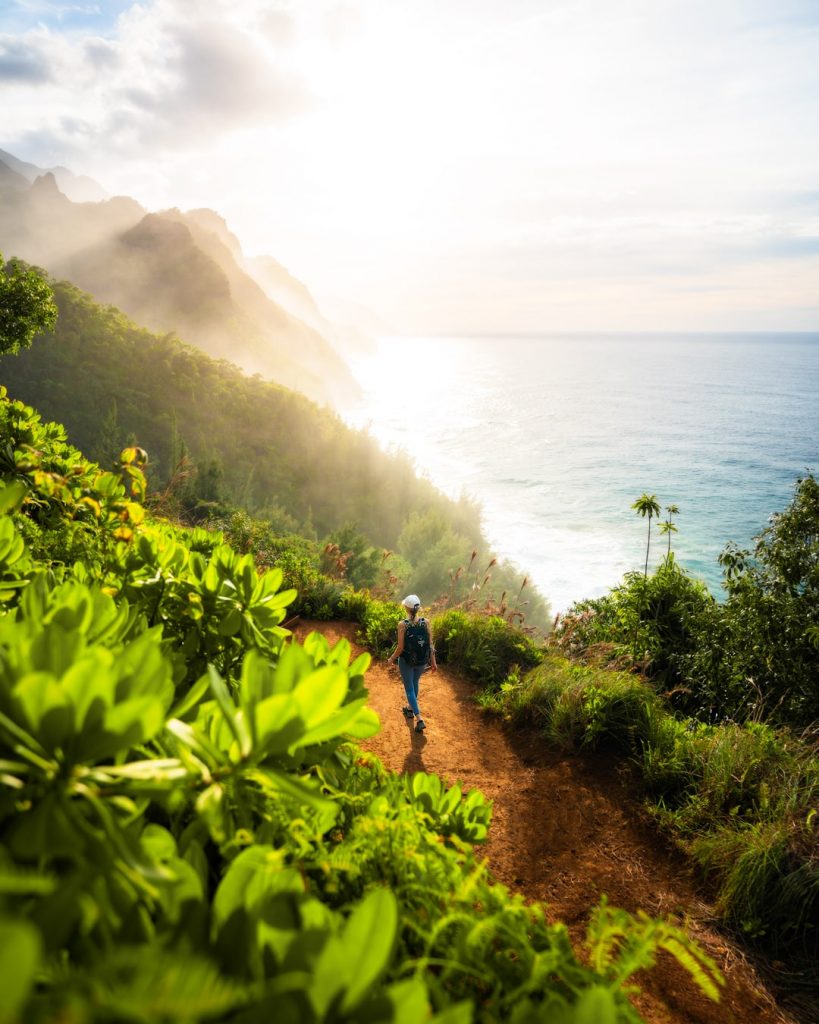 Fun Facts About Kauai
To kick off my Kauai travel guide, I have included some fun and important facts about the island. Approximately 5.1 million years ago, Kauai was formed, making it the oldest Hawaii island! Its prehistoric beauty has attracted many filmmakers to the island to film blockbusters like Outbreak and Jurassic Park. This tour takes you around the movie locations on the island.
Year-round, Kauai has notably stable weather patterns. During the winter, you'll experience highs in the mid-70s °F (23-24°C). While summer temperatures usually get into the mid-80s °F (28-30°C). Kauai's Waialeale is one of the wettest spots on the planet, but this lush atmosphere is what makes it the "Garden Isle." English is the official language spoken in Hawaii, however many folks also speak Hawaiian as well. The Hawaiian alphabet has only 12 letters: the five regular vowels (a, e, i, o, and u) and seven consonants (h, k, l, m, n, p, and w).
If you're looking to fly directly to Kauai, you're in luck! Many airlines now offer direct service to Kauai's main airport, Lihue Airport (LIH), located in Southeastern Lihue. On the other hand, you can fly into Honolulu International Airport (HNL) on Oahu, then travel to Kauai. To get around the island, I recommend you rent a vehicle for the duration of your stay to make sure you get to see everything you want to! Although there is public transportation, it is limited, and many of the attractions on the island are far apart from one another. Use Skyscanner to compare flight price and Kayak for rental cars from the airport when you arrive. I always recommend visitors take a self guided driving tour to really explore the best parts of the island at your own pace.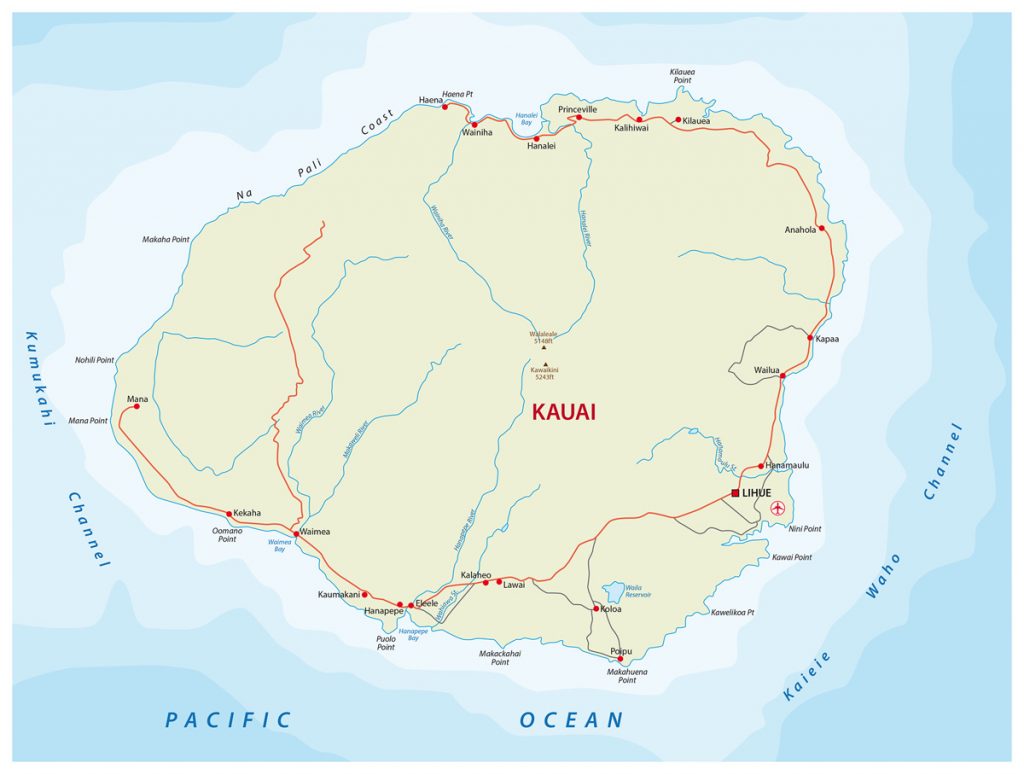 Where to Go in Kauai
Although it's only a small island, choosing what parts of Kauai to stay on will greatly impact your trip experience! The island of Kauai has four major geographic areas to select from when choosing where to stay. The South Shore is the most popular, followed by the North Shore, the East Coast, and the West Side. In this Kauai travel guide, I have outlined a detailed summary of what each part of the island has to offer. I'll also share what to keep in mind when choosing where to stay.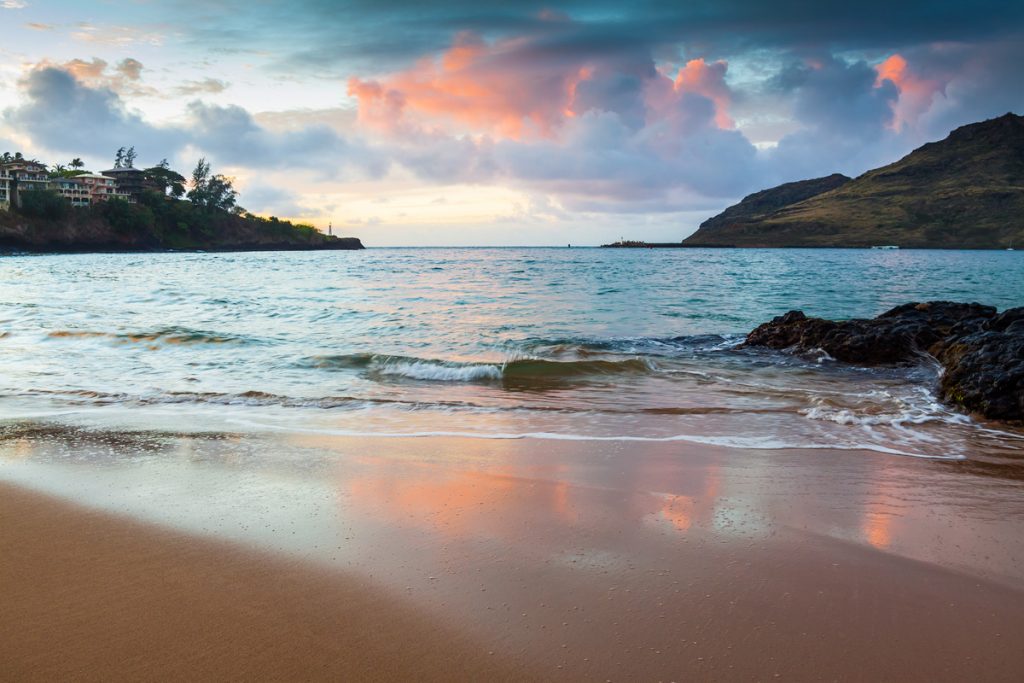 Lihue
Lihue is the government/commercial center of the island and also a cultural and historical area. It's located on the East Side of Kauai. You'll also most likely be arriving in Lihue since it is home to Kauai's main airport and Nawiliwili Harbor, the island's major cruise ship port. It is a beautiful arrival point and to make it extra special you can book a traditional Hawaiian greeting at the airport! Lihue is home to the Alekoko Fishpond, which has been on the National Register of Historic Places since 1973. According to legend, the mythical Menehune built Alekoko Fishpond on Kauai's southeast shore in one night.
While you're in Lihue, make sure to check out Wailua Falls! This stunning 80-foot waterfall is easily accessible and located north of Lihue. I would also recommend paying a visit to Kauai Museum while in Lihue as well. I always find that learning more about a place's history makes my stay that much more meaningful.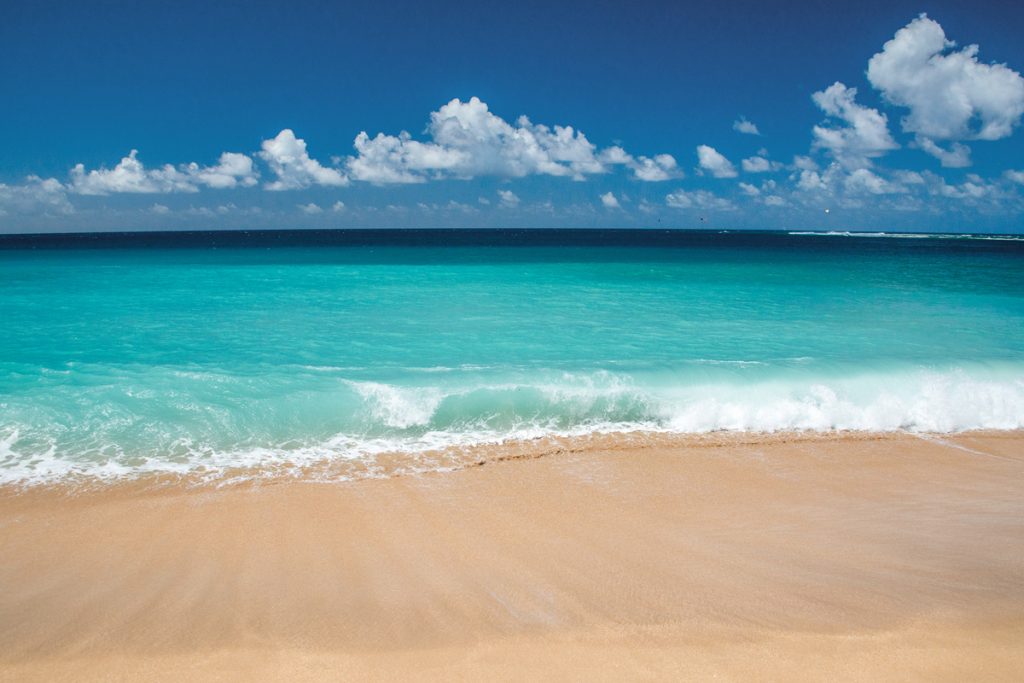 East Side – Coconut Coast
Kauai's East Side is sometimes referred to as the Royal Coconut Coast because of the abundance of coconut palms that grow in its resort areas. This area of Kauai is the most populated on the island and for a good reason! The Coconut Coast has many historic sites, picture-perfect beaches, and popular attractions. This part of the island includes the towns of Kapaa, Wailua, and Lihue which are all popular for their many restaurants and shops.
The Coconut Coast is also a great home base for kayaking, tubing, and other outdoor activities! This part of the island is ideal for families or people staying for a short period since there is something to do for everyone, and the attractions are relatively close to one another. Some of Hawaii's longest, most beautiful & empty beaches are found here, and it happens to be the sunniest part of the island.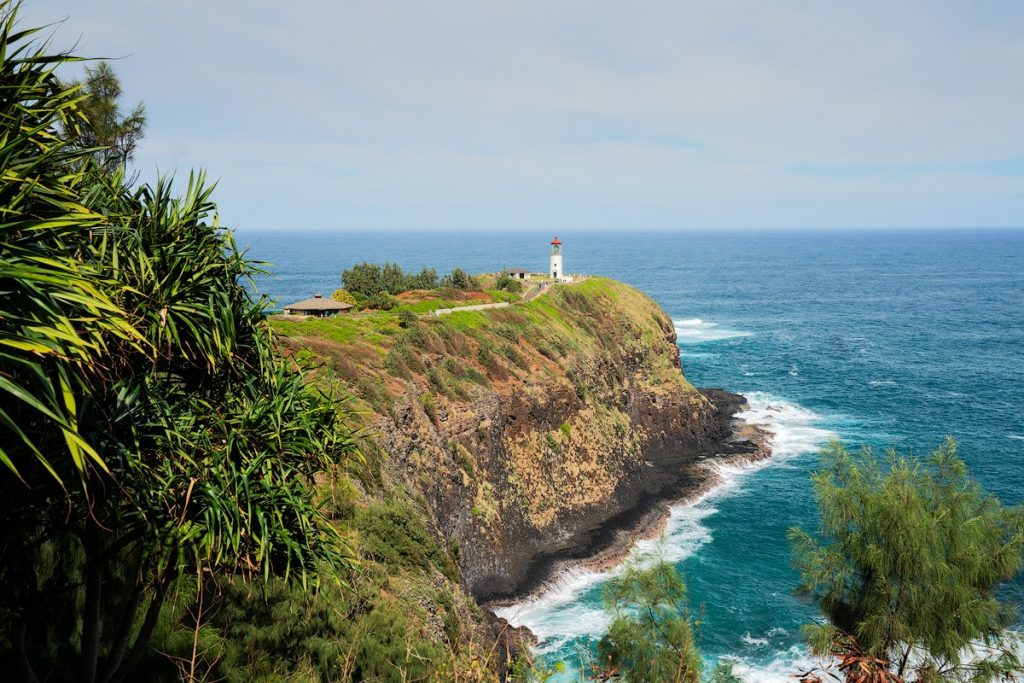 North Shore
Adventure lovers – you will definitely want to spend a good chunk of your time on Kauai's North Shore! The North Shore is home to a quintessential jungle paradise filled with luscious valleys, rugged mountains, and countless waterfalls. It will have you feeling like a true explorer! This part of the island is home to the timeless town of Hanalei, nestled in Hanalei Bay, and it's also the closest region to the famous and dramatic Nā Pali Coast.
While the North Shore is certainly beautiful, the weather is also unpredictable, so pack accordingly for any trips out here (don't worry, I've included a packing list at the end of this Kauai travel guide). I highly recommend taking a Na Pali Sunset Boat Tour (it's hard to beat a sunset cruise!) or Grande Deluxe Air Tour of the Nā Pali Coast. A similarly great spot on the North Shore is the Kilauea Point Lighthouse for some amazing photo opportunities!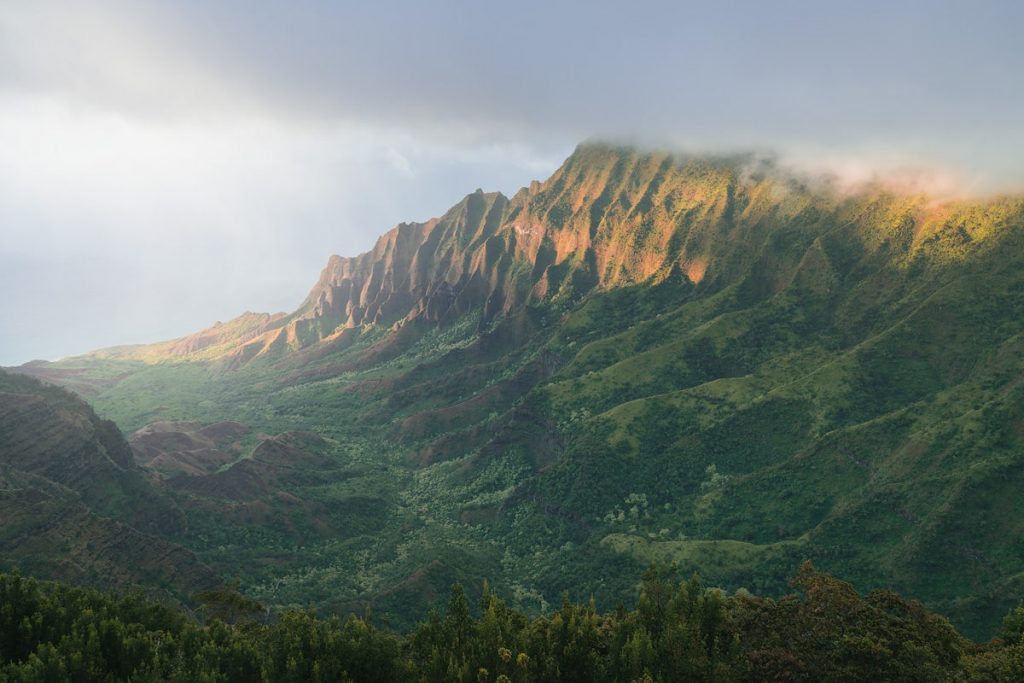 West side
The old saying "West is best" still holds for all you hiking lovers! Kauai's West Side is about an hour's drove from Lihue, but it feels like it is an entirely different world. The island's West Side is most known for natural wonders and historic towns with rich history mainly seen by the island's locals.
While you're visiting the west side of the island, definitely pay a visit to Waimea Canyon, often referred to as the "Grand Canyon of the Pacific." Make sure to bring your reusable water bottles and sturdy hiking shoes as you won't want to miss out on the scenic hikes in Kokee State Park. The park has more than 45 miles of trails overlooking stunning valleys dipping more than 3,600 feet into the earth. There's no place on earth quite like here! Book a hiking tour in Kokee State Park for the best experience.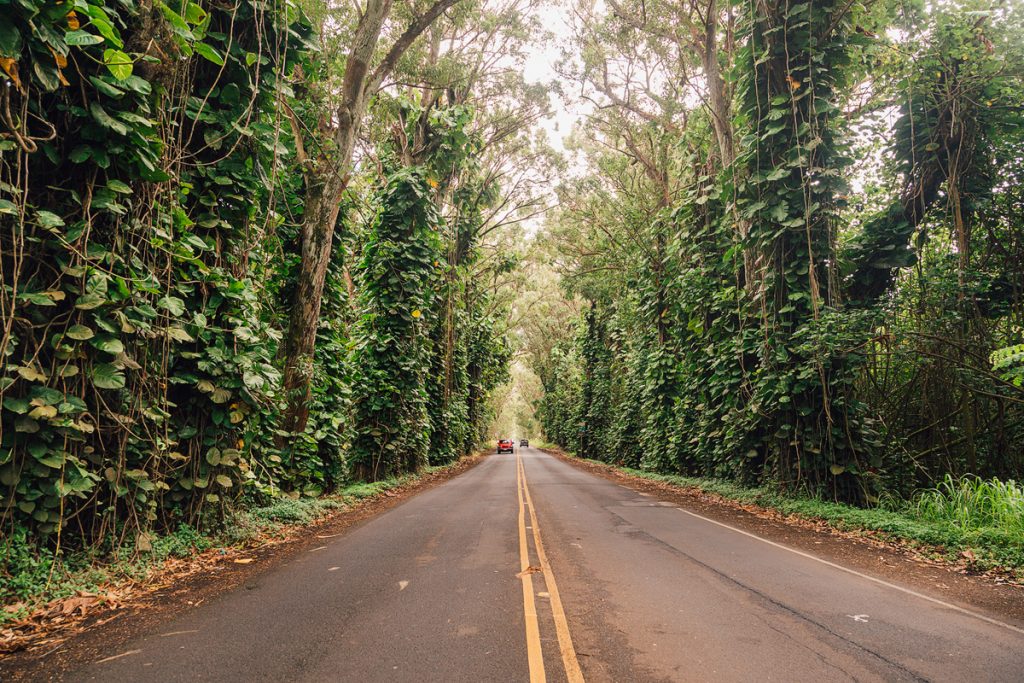 South Shore
If you choose to stay on the South Side of Kauai, you will have pristine beaches and many amenities at your fingertips. Many people choose this part of the island for a relaxing getaway or romantic trip because the Southern Shore is where you will find the best weather, along with world-class golf, tennis, walking trails, designer shops, and excellent dining locations.
The main towns on Kauai's South Shore include Poipu, Old Koloa Town, Kalaheo, Lawai, and Omao. It's no easy feat deciding which side of Kauai is the best to stay on, but spending a lot of time in a rental car might not be ideal if you're looking to kick back, which is why being able to walk to different places in the South Shore is a definite plus! Kauai's South Shore offers plenty of amenities within a leisurely stroll, especially around Poipu.
The beaches along this part of the island are more populated and established than many other of Kauai's beaches, which can make for a fun, family-filled activity day! There are even full-service condominiums and resort villas large enough to be affordable for families. Surfing, scuba diving, horseback riding, kayaking, golf, snorkeling, stand-up paddleboarding, and sailing are just a few of Kauai's South Shore favorites.
Book surf lessons on Poipu beach to learn how to ride the waves or if you are looking for something calmer a standup paddle and yoga session is a recommended alternative. If you want to step back from the beach and stay dry this ziplining tour in Poipu is great fun.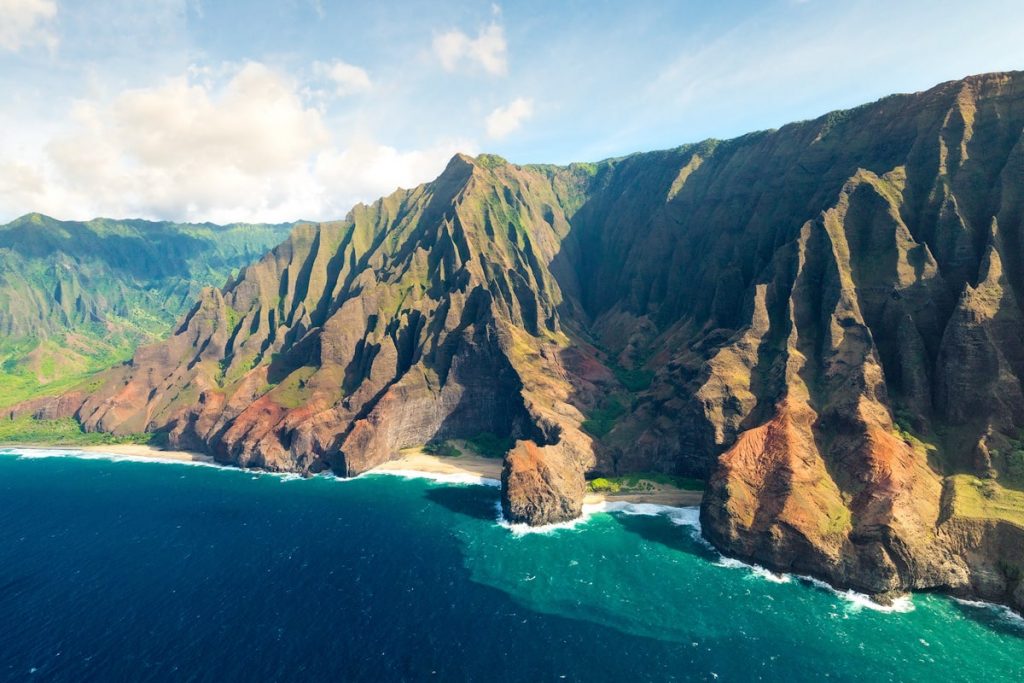 What To Do in Kauai
The island of Kauai is so incredibly beautiful and it's vital that we do our best to keep it that way! I suggest you read up on Leave No Trace principles and tips on how to be a responsible traveler before arriving on the island.
With that being said, if you love the outdoors, you'll enjoy every second of Kauai! There are many exciting and adventurous things to do in Kauai, from whale watching on a boat tour, to snorkeling over some beautiful coral reefs, to hiking hidden waterfalls! But where do you start? Planning your Kauai itinerary can be overwhelming, so I have included some top activity recommendations in the next part of this Kauai travel guide.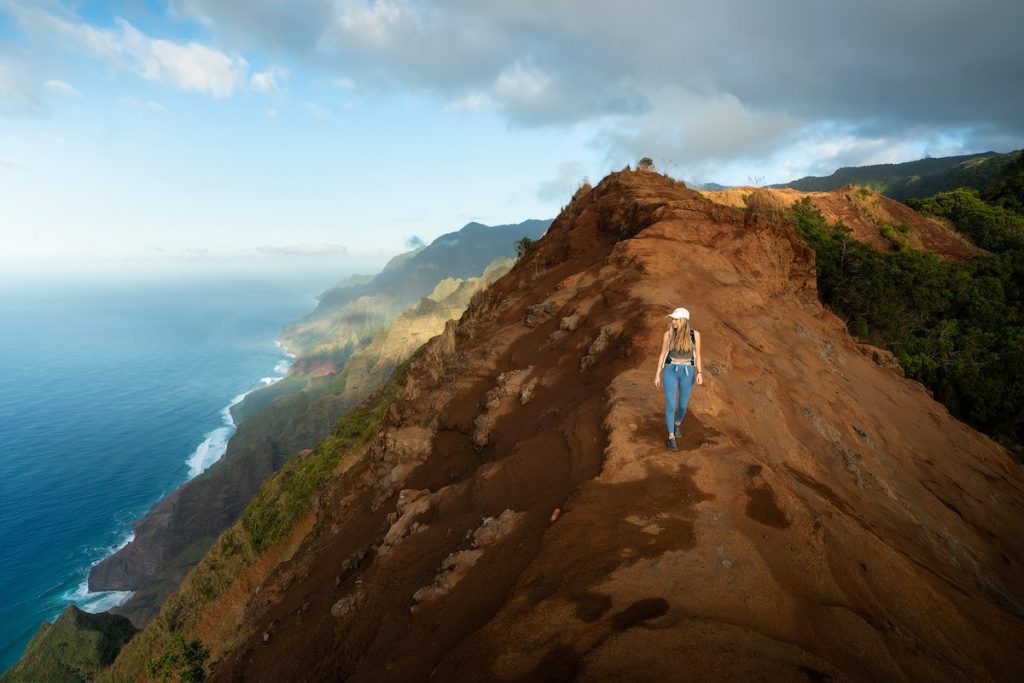 Go On a Hike
No Kauai travel guide would be complete without hiking recommendations! The island of Kauai is home to some of the best hiking trails in the entire state of Hawaii, so read on for my favorites. If you like challenging yourself on hikes to be rewarded with epic views, Kauai will certainly not disappoint. To make the most out of these hikes, make sure you wake up early so that you can avoid large crowds, bring your own food and a reusable water bottle, and check beforehand to see if you need a permit for the trail.
Disclaimer: None of these trails should be hiked without adequate preparation beforehand.
No matter which hikes you choose to try out, you're sure to experience Kauai intimately! The Nualolo Trail is not for the faint of heart and requires a lot of endurance but is an excellent option for experienced hikers looking for views of the Nā Pali Coast. The Canyon Trail is excellent if you want to head inland a bit at Waimea Canyon. Kuilau Ridge Trail is a great option if you want an easier family-friendly hike surrounded by a lush jungle setting. The Kalalau Trail is one of my all-time favorites located in the Na Pali Region. Parts of the Kalalau trail require a permit so be sure to read up before you go.
Always follow local hiking etiquette and most importantly, do your best to leave as minimal of an impact as possible on the areas you are exploring. Make sure to check out my other blog post, 9 Must-Do Kauai Outdoor Activities and Packing Guide, to see more hiking information and a list of what to bring!
If you prefer a guide there are some great guided tour options like this private guided hike, the Jungle and Eucalyptus Hike, Nounou Mountain Hike and a waterfalls hike.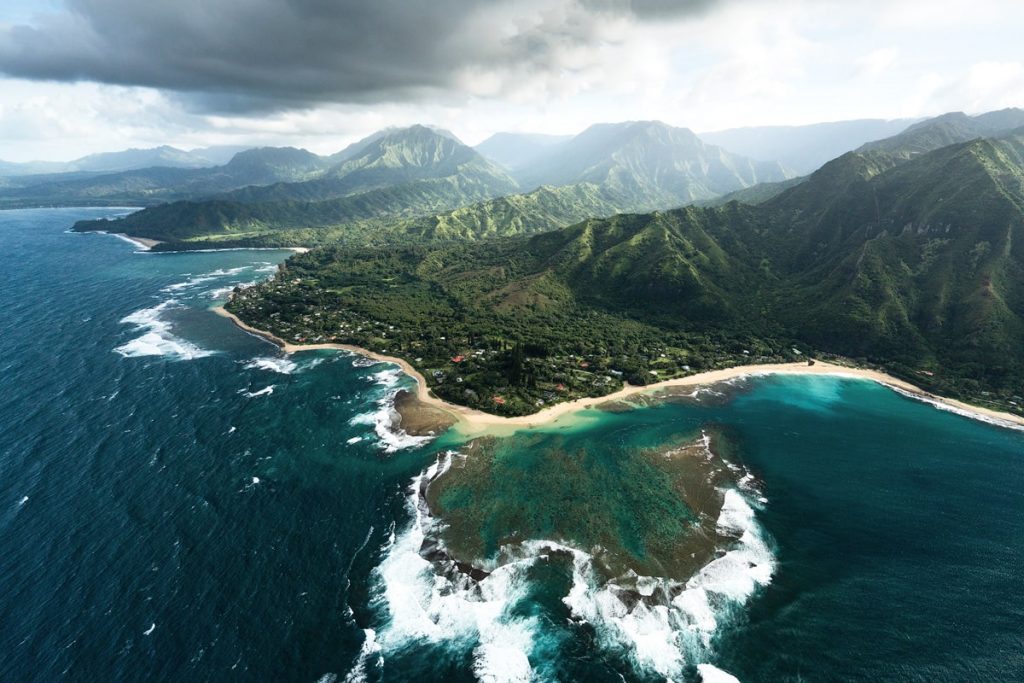 Take a Helicopter Tour
If there is only one activity you choose to do in Kauai then I would definitely recommend a helicopter tour. It is hard to describe just how incredible this experience was for me… so hopefully the photos do it justice! Because Kauai's infrastructure does not have a road circling the entire island, many of Kauai's most stunning sights are inaccessible by land, including the famous Nā Pali Coast. With so much to explore, a Kauai helicopter tour is truly the best way to experience all of Kauai's epic scenery.
Even though it was a few years ago now, I still remember the surreal feeling of the helicopter tour. Flying over Waimea Canyon, the Nā Pali Coast, Manawaiopuna Falls, and the 'Weeping Wall' left me totally speechless. It seriously felt like we had been transported to another planet! There are a few companies to choose from when it comes to selecting a Kauai helicopter tour:
Helicopter tours on Kauai can become pretty expensive. So, it's essential to take the time to choose the best experience for you! Firstly, you'll want to consider the number of passengers and the length of the tour. Similarly, you should decide whether you want the doors on or the more adventurous doors off experience. You don't have to select a doors-off helicopter BUT I would highly recommend it because it makes the whole experience even more epic… and thrilling! Most importantly, be sure to dress warmly as it'll be colder when you're going over 100km/h in the air. Another good tip is to dress in darker colors to avoid reflections if you choose the doors-on experience.
Tours we recommend are: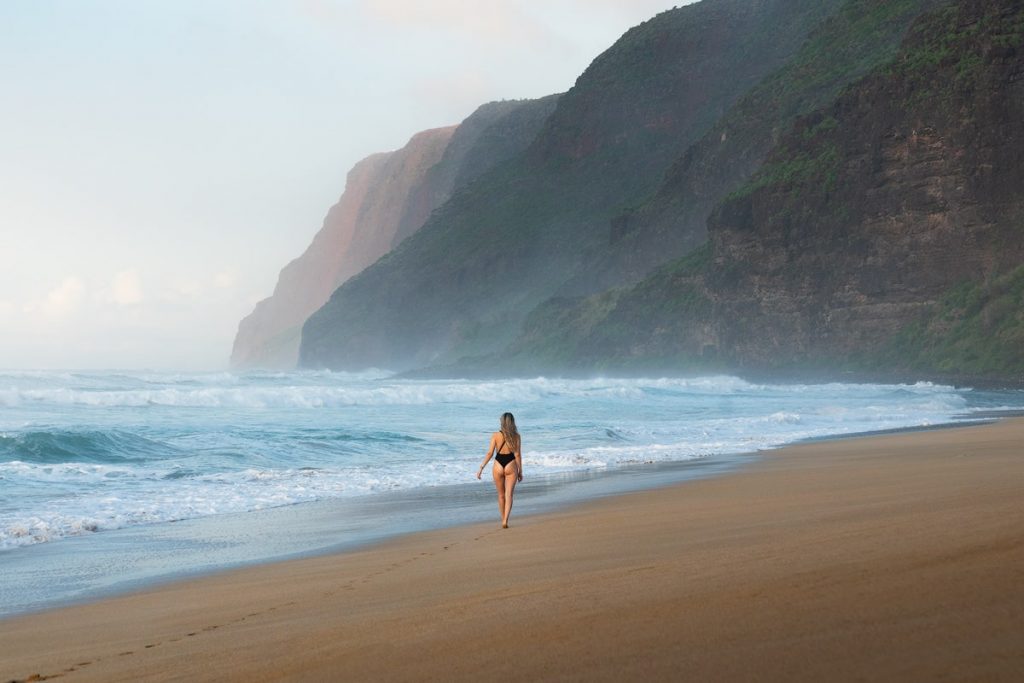 Visit Kauai's Beaches
There are about 30 accessible beaches in Kauai, so you have plenty of options to switch it up throughout your stay. Roughly 50 of the 90 miles of Kauai's coastlines are mainly white sand beaches, which makes for easy ocean access. Top that off with lots of family-friendly spots, opportunities for snorkeling and surfing, and you may never want to return home. If you do choose to spend time in the water, look for reef-safe sunscreen without these coral-damaging ingredients: Oxybenzone, Butylparaben, Octinoxate, 4-Methylbenzylidine Camphor. Instead, opt for mineral sunscreens with zinc oxide or titanium dioxide.
Some of my favorite beaches on the island are Tunnels Beach (beautiful for pictures), Shipwreck Beach (known for cliff jumping), Poipu Beach (great for snorkeling), Lawa'i Beach (perfect for sunset), Ke'e Beach (calm waters for swimming) and Anini Beach (best for sunrise).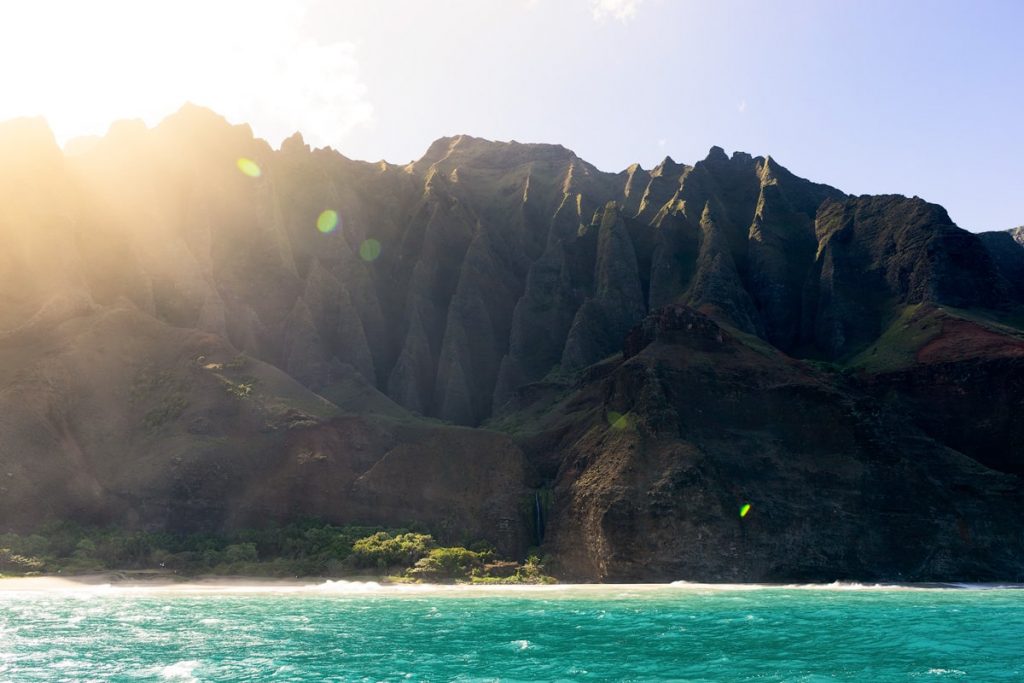 Explore The Nā Pali Coast By Boat
I have already recommended that you see the Nā Pali Coast by foot and air… but yes, you should also consider experiencing it by boat! We were feeling adventurous so chose the raft-style tour… and we had an absolute blast! The Nā Pali Coast is a 17-mile stretch of coastline lined with cliffs that measure 3,000 feet, accented with lush green valleys, towering waterfalls, and hidden sea caves. Inaccessible by car, you can take a boat tour to see this breathtaking natural wonder, up close and personal. While there, I definitely recommend taking a dip in the water!
Boat tours of the Nā Pali Coast typically leave from the southwest side of the island and have options for half or full-day excursions. Here are some great options to choose from:
Nā Pali boat tours offer the easiest way to explore this stunning coast. With calmer waters, summer is the best time to take a boat tour. That said, you can book catamarans and rigid hull rafts year-round, depending on the daily weather!
Insider Tip: I recommend booking a tour during the beginning half of your trip in case there's a chance the weather may need you to reschedule. This gives you the most flexibility!
This snorkel sailing tour on board a deluxe catamaran is a wonderful tour to book. You'll even have the opportunity to stop off to snorkel, swim, and explore among the tropical fish in the waters. Most importantly you will have breakfast, lunch, and drinks (alcoholic and non-alcoholic) all included and the hosts are incredibly knowledgeable. I certainly think it's worth getting a group together to take this tour.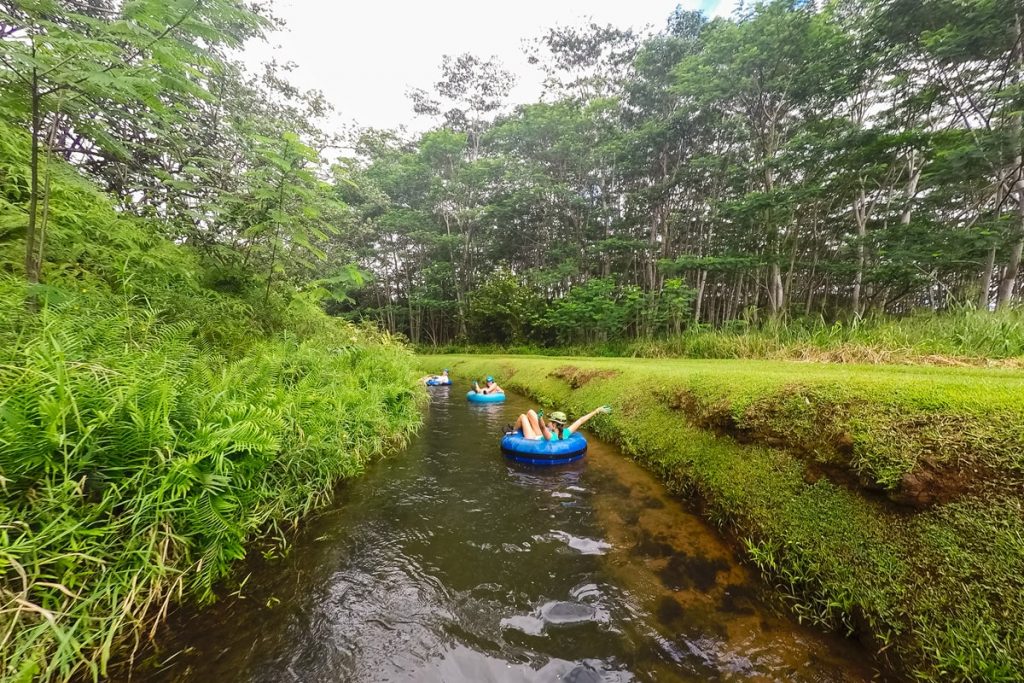 Go Mountain Tubing
Experience Kauai's historic waterways in a mountain tube and discover a unique way to access the island's tropical interior. Kauai has a unique mountain tubing experience through historic irrigation systems. These were built in 1870 to bring water down from the mountains to sugar crops. The tour floats through lush forest with views of the mountains and Waialeale Crater.
This tubing adventure is perfect for people ages 5 and over and in generally good physical condition. The gently flowing waters, beautiful scenery, and tunnels create a relaxing, fun, and fascinating experience. Be sure to bring reef-safe sunscreen, bug repellent, water-friendly shoes, and clothes you don't mind getting wet.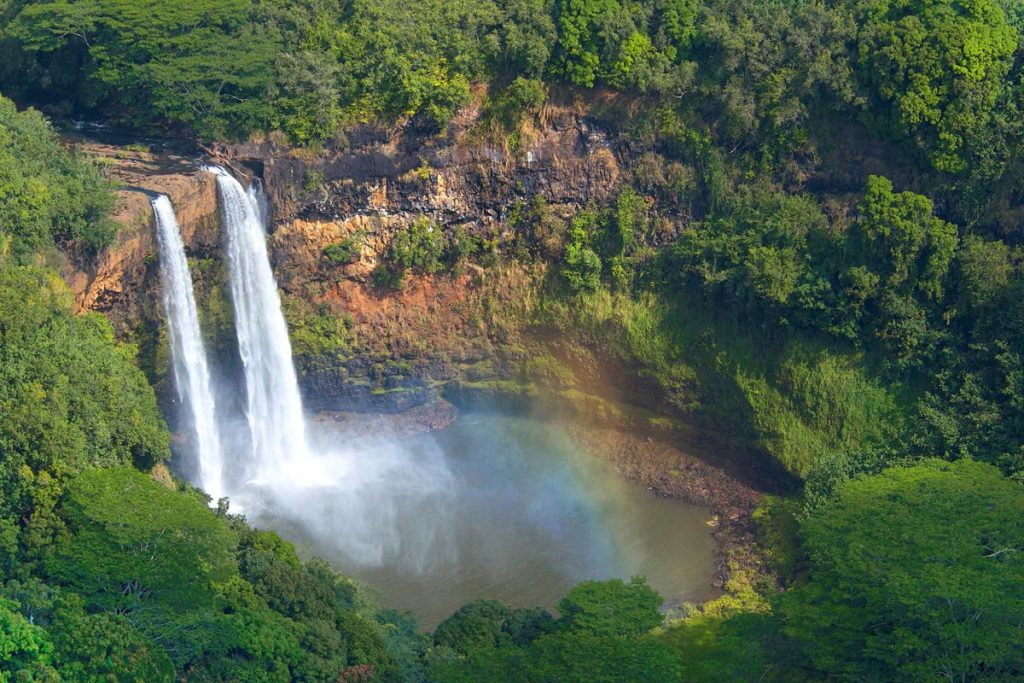 Visit Wailua Falls
Wailua Falls, just north of Lihue, is definitely worth the detour. Located at the south end of the Wailua River, it stems into two streams, dropping 80 feet below. If it looks familiar, it should! The show "Fantasy Island" features these falls in the opening credits. You can even access these cascading falls from the road! I suggest visiting in the mornings as there will be fewer crowds. You might even be lucky enough to see a rainbow as the sunlight meets the mist of the falls, which makes for some beautiful pictures!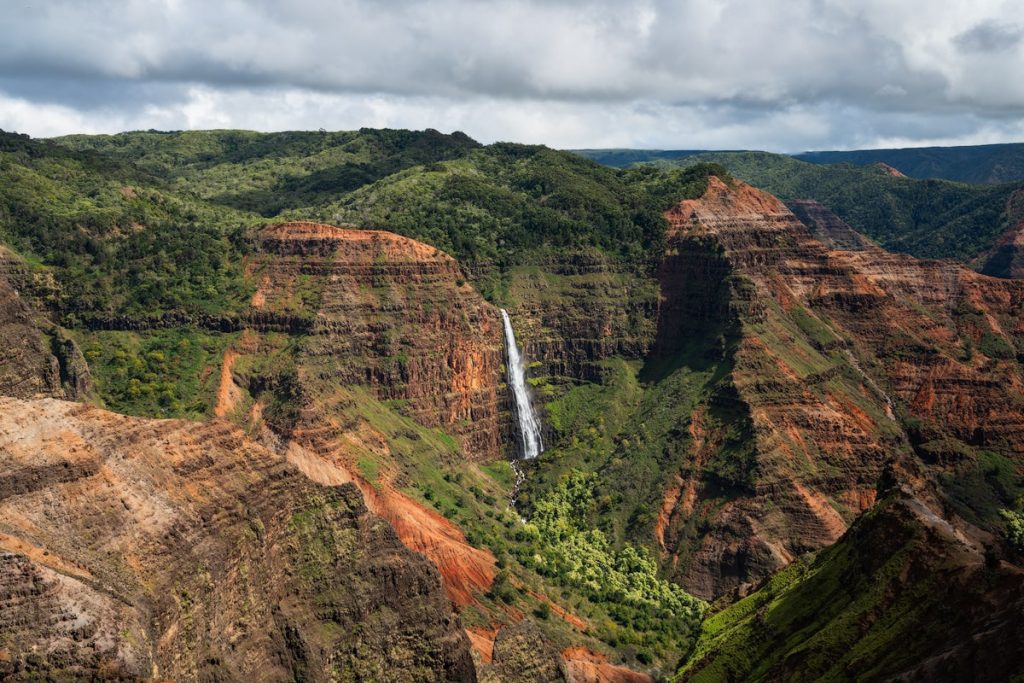 Explore Waimea Canyon
Waimea Canyon, on Kauai's West Side, has been called "The Grand Canyon of the Pacific." Although it is not as big or old as its Arizona sister, it's equally stunning! This canyon is 14 miles long, 1 mile wide, and more than 3,600 feet deep! The best place to take in this canyon's beauty is from the Waimea Canyon Lookout. But for more of an adventure, I highly recommend one of the numerous hiking trails in Kokee State Park. Book a private tour for Waimea Canyon or a hiking tour in Kokee State Park.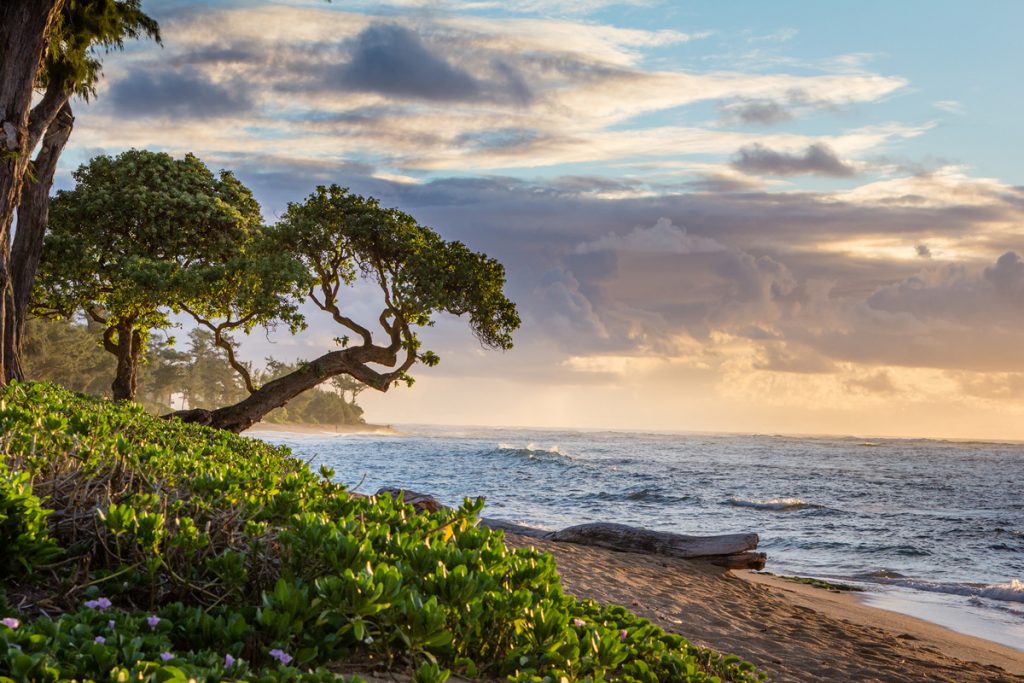 Where To Stay in Kauai
There are many accommodation options in Kauai that are suited for families, couples, and adventure seekers alike. In this Kauai travel guide, I have included some excellent accommodation choices broken down by the island's different areas. Keep on scrolling to check them out! I have listed budget options as well as luxury and vacation rental options. It's hard to make a bad choice when the island is so beautiful!
Lihue Accommodation
Coconut Coast Accommodation
North Shore Accommodation
West Side Accommodation
South Shore Accommodation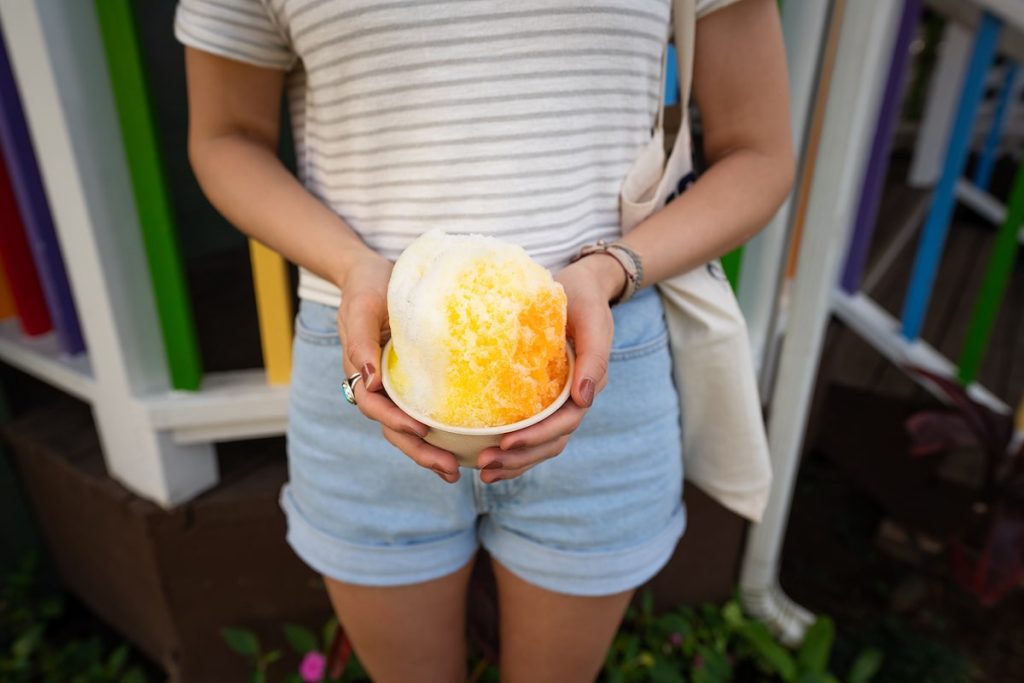 Where To Eat In Kauai
We've talked about all the things to do and see in this Kauai travel guide, so now let's dive into what to eat! The food on this island is often overlooked. But the truth is that Kauai has some amazing and unique dishes you can't find anywhere else. The island has some of the best seafood in the world, with local eateries knowing how to cook it to perfection. There's also incredible sushi prepared fresh from local fish markets! The variety in flavors, the freshness of the fish, and the appreciation of culture demonstrated through the food will leave your stomach full and heart happy! Hungry yet? Book this food tour which can be booked depending on your location so covers the whole island of eating!
Best Places To Eat In Lihue
As the busiest town on the island of Kauai, Lihue is home to a delightful selection of restaurants. Here on the East Side is where you'll find many upscale eateries, many in the large resorts. If you're looking for a romantic date night, Gaylord's at Kilohana is one of the top restaurants for a romantic ambiance and locally sourced ingredients. Craving something a little more modern? At Kauai Pasta, you'll find a blend of top-notch traditional Italian food with a bit of after nightlife fun. Want to eat somewhere with a view? I recommend checking out Duke's Canoe Club, a local staple serving Pacific Rim dishes and tropical cocktails!
Best Places To Eat On The Coconut Coast
Shave Ice is a must-try if you are visiting the island. Hawaii does shave ice better than anyone, and as a huge fan of ice cream, this gives even the best ice cream a run for its money. After a fun day in the sun, Wailua Shave Ice in Kapa'a is the perfect treat. If you're searching for the perfect cup of coffee in the morning to kickstart your day, I recommend giving Java Kai a visit! When visiting Kauai, one does not indulge in a poke bowl, one of the most beloved traditional foods. I recommend checking out the poke bowls at Pono Market, and you won't be disappointed! And to fuel your adventures throughout the day, Kauai Juice Co makes some delicious juices from Kauai-grown ingredients!
Best Places To Eat On The North Shore
When you think of Hawaii, pizza might not be the first thing that pops up in your head, but trust me on this one! Piazza located in Princeville makes some of the best pizza you can get on the island. If you're looking for some tasty avo toast or bowls, check out Hanalei Bread Company for a great breakfast or lunch! I also loved dining at AMA Restaurant because of the gorgeous views that made for a perfect lunch. For all my donut lovers out there with a sweet tooth, stop by Holy Grail Donuts once, and you just might come straight back the next day for more. Lastly, stock up on some juice at Akamai Juice Company to start off the morning right with their juices and wellness shots.
Best Places To Eat On The West Side
Although the West Side isn't as popular, it manages to fit quite a few great places to eat into such a small area. You can find delicious food from the mountains to the ocean. The Shrimp Station and Island Taco are always tasty places to grab a bite. The best part is that you can take these to go and enjoy your food on nearby beautiful beaches. I also recommend checking out Hawaii's favorite ice cream, Lappert's. They use all of Kauai's local island fruits, along with nuts, chocolate, and even coffee, to make some genuinely delicious ice cream!
Best Places To Eat On The South Shore
There is no shortage of delicious food on Kauai's South Shore! Dining on this side of the island can range from elegant gourmet to extra casual. If you do end up staying on this side of the Island, Kauai Juice Co has another similar location where you can stock up on your juices. Of all the food trucks you'll encounter on the South Shore, the best are on Koloa Road in Lawai. The best poolside restaurant is hidden inside Koloa Landing Resort. Looking for a fancier date night out? Then I recommend checking out Tidepools at the Hyatt for a romantic evening with fresh seafood. Keoki's Paradise is on the more casual side with some incredibly savory fish! Craving Mexican on a budget? Da Crack is a seriously underrated hole-in-the-wall, delicious Mexican take-out place that I'm dying to go back to visit!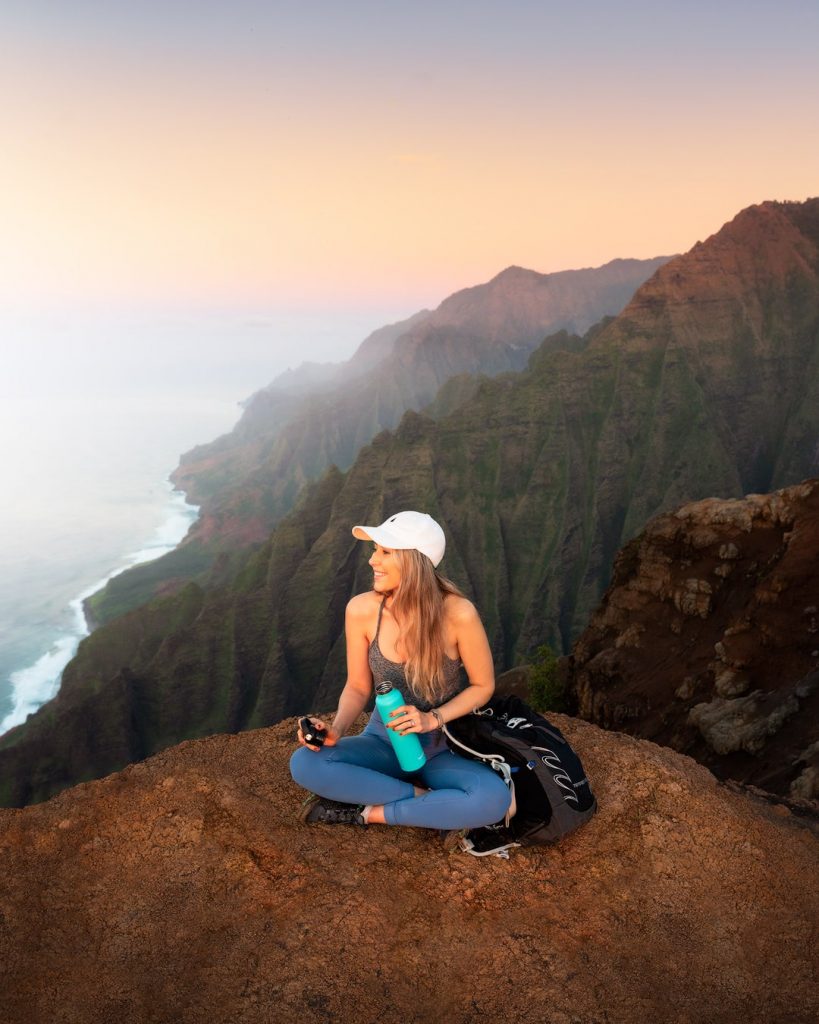 What To Pack For A Trip To Kauai
The island of Kauai is filled with so many different types of terrain and activities! That can make it difficult to know exactly everything you'll need to bring to be prepared. With so many choices, it can be difficult to remember what to pack for Kauai trips. To make this the complete travel guide to Kauai, I've included the ultimate packing list! You can alter this list depending on what types of activities you plan to do.
Travel document holder
Beach bag
Sandals/ beach shoes with closed toes
Water shoes
Comfy walking shoes
Camera / underwater housing/ underwater disposable cameras
Rashguard top
Nicer outfit for dinner
Sundress
Book to read
Light and breathable shorts and tops
Hiking gear accessories
Check out this blog post for more Kauai packing suggestions.
Don't forget to use code RENEE15 to get 15% off your first Backcountry.com order! (some exclusions apply) Click here to shop my favorites.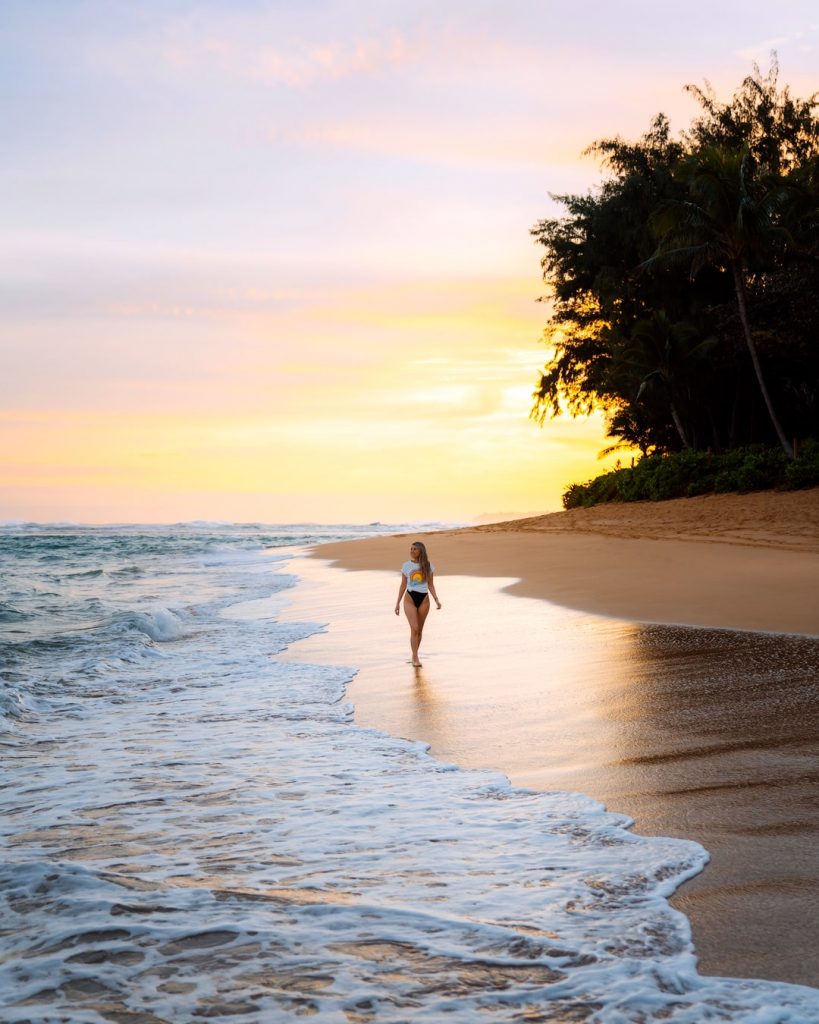 Final Thoughts On Using This Kauai Travel Guide
I hope this Kauai travel guide was able to inspire you to plan a trip of your own or add this beautiful island to your bucket list! If you've been to Kauai I would love to hear about your experience in the comments! What are your can't-miss spots and activities when visiting this incredible island? And if you're thinking about traveling to Oahu or the Big Island, I have guides for them too!
---
Pin For Later Planning!