The Big Island of Hawaii is one of my favorite tropical destinations! My first visit was in 2014 as part of my honeymoon, then I explored the island in 2017 during our National Parks road trip, and again in late 2019 for a beach getaway. Each visit has left me wanting more and I am excited to share my tips for exploring the island!
In this blog post you will find everything you need to know to plan your own trip to the Big Island. I've included information on how to get to there, when to go, where to stay, the best things to do, packing tips, useful Hawaiian phrases, and more! Leave a comment if you've been to the Big Island and have some unique tips to share with the community!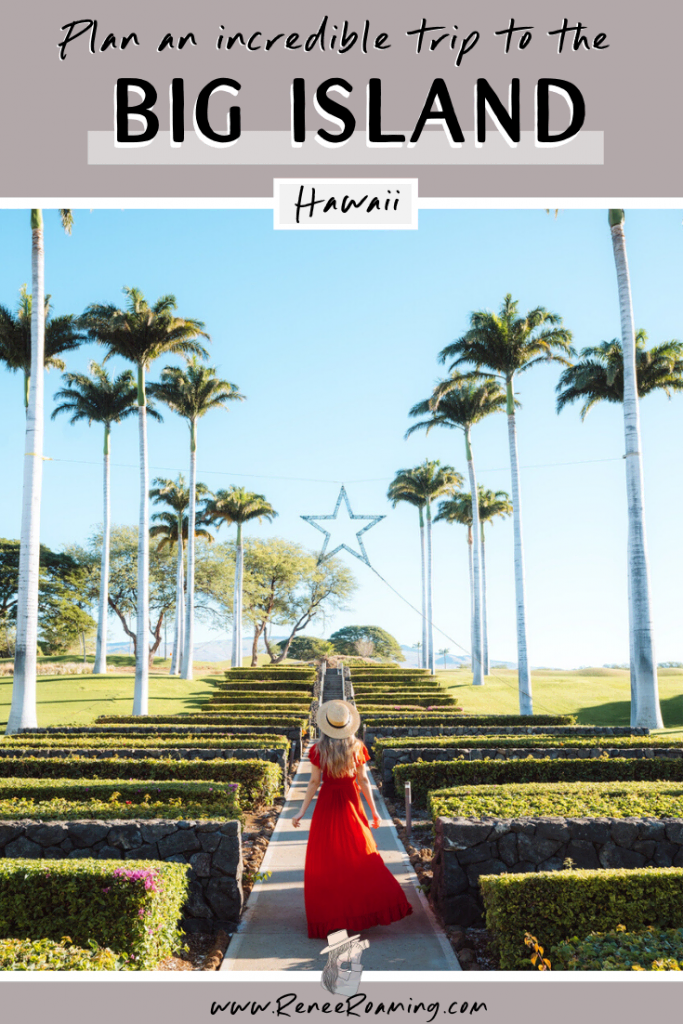 Location: part of the Hawaiian Islands in the North Pacific Ocean.
When to go: year round, though June – August & Dec – March are considered peak times.
Getting there: fly into Kona or Hilo airports.
Weather: pleasant year round but warmer & dryer during summer (in-depth stats below).
Getting around: renting a car is affordable & convenient.
Language: English and Hawaiian.
Currency: USD
Why the Big Island of Hawaii?
I often have people ask me which Hawaiian Island they should visit. My answer: it depends on what kind of trip you want to take! I know that's not super helpful, but all the Hawaiian Islands are beautiful and they each have something unique about them!
What I love about the Big Island is how diverse it is. Within a day you can travel to volcanic landscapes, lush valleys, cascading waterfalls, beautiful beaches, and even up one of the tallest peaks in the US! The island has so much to do, amazing places to stay, and it is really easy to access and get around. In my eyes that pretty much makes the perfect vacation destination.
The Big Island has two distinct areas – the dry side (west) and the wet side (east). It's easy to feel like you have traveled to an entirely different country by just driving 30 minutes east or west. Or drive up Mauna Kea (13,803 feet) and all of a sudden you could be on Mars… The Big Island will continue to surprise you!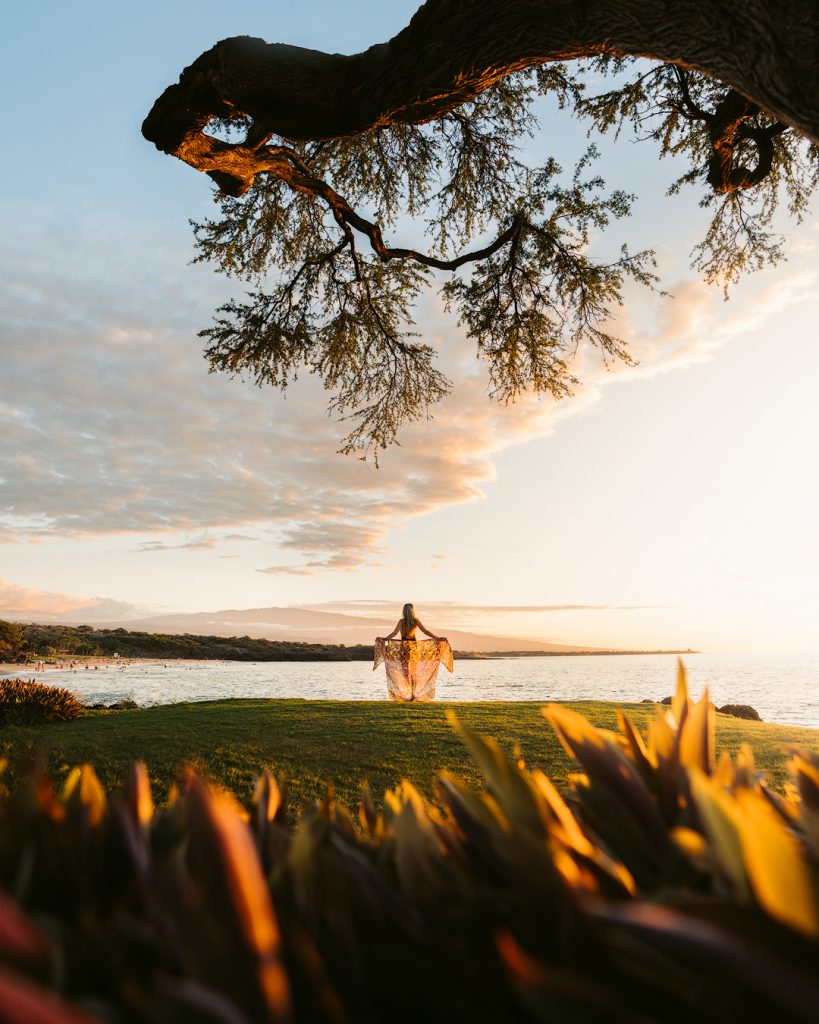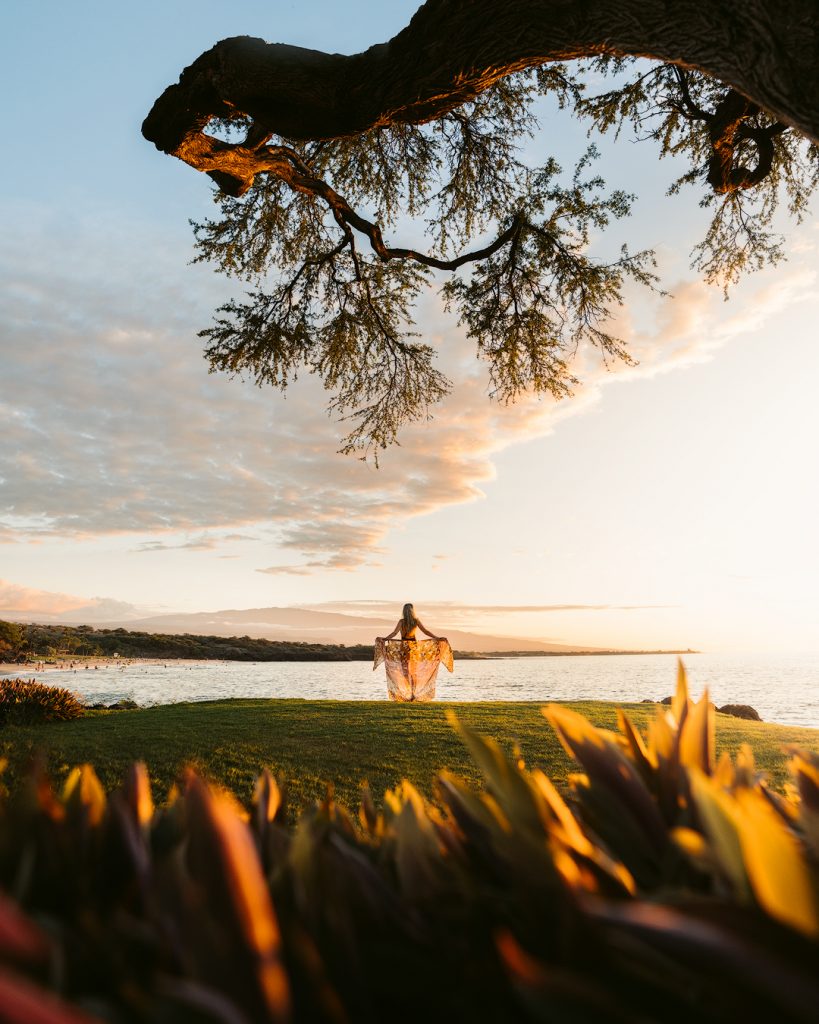 Getting to the Big Island
The Big Island of Hawaii is most easily accessible by plane and has two international airports – Kona (west side) and Hilo (east side). Many visitors arrive via domestic flights from neighboring islands such as Oahu, Maui, and Kauai. Conveniently, you can also fly direct from multiple US cities including Seattle, Portland, Los Angles, and more. Countries such as Japan (via Tokyo) and Canada (via Vancouver) also have direct flights to the island.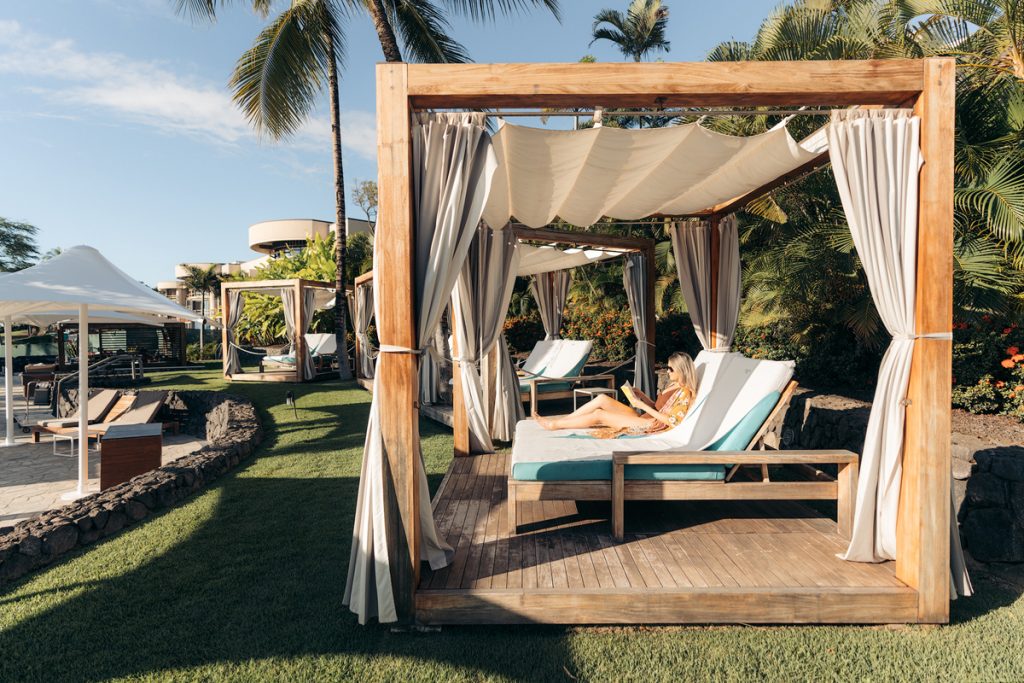 Best Time of Year to Visit
The Big Island of Hawaii is a year round destination BUT there are some things to consider when selecting your dates. As mentioned above, the island has a dry side (west) and wet side (east). This essentially means that the east gets more precipitation than the west and thus it's generally a little more lush. There are also sections of the island that are at higher elevations (e.g. Mauna Kea, Volcano, and Waimea), and therefore those areas are typically cooler in temperature.
Another factor to think about is, like all tropical places, the Big Island has a dry season and wet season. The dry season typically runs from May through September, and the wet season is usually October through April. In saying that, I recently visited the west side of the island in December and the weather was glorious and sunny!
Here is a brief breakdown of the island's weather:
Kona

: average highs of 30°C / 86°F and lows of 23°C / 74°F during summer; average highs of 27°C / 82°F and lows of 20°C / 69°F during winter.

Hilo

: average highs of 28°C / 82°F and lows of 26°C/ 79°F during summer; average highs of 26°C / 79°F and lows of 18°C/ 65°F during winter.

Volcano

: average highs of 24°C / 76°F and lows of 14°C/ 57°F during summer; average highs of 14°C/ 57°F and lows of 12°C/ 53°F during winter.

Mauna Kea Summit

: average highs of 10°C / 50°F and lows of -1°C/ 30°F during summer; average highs of 6°C / 42°F and lows of -3°C/ 26°F during winter.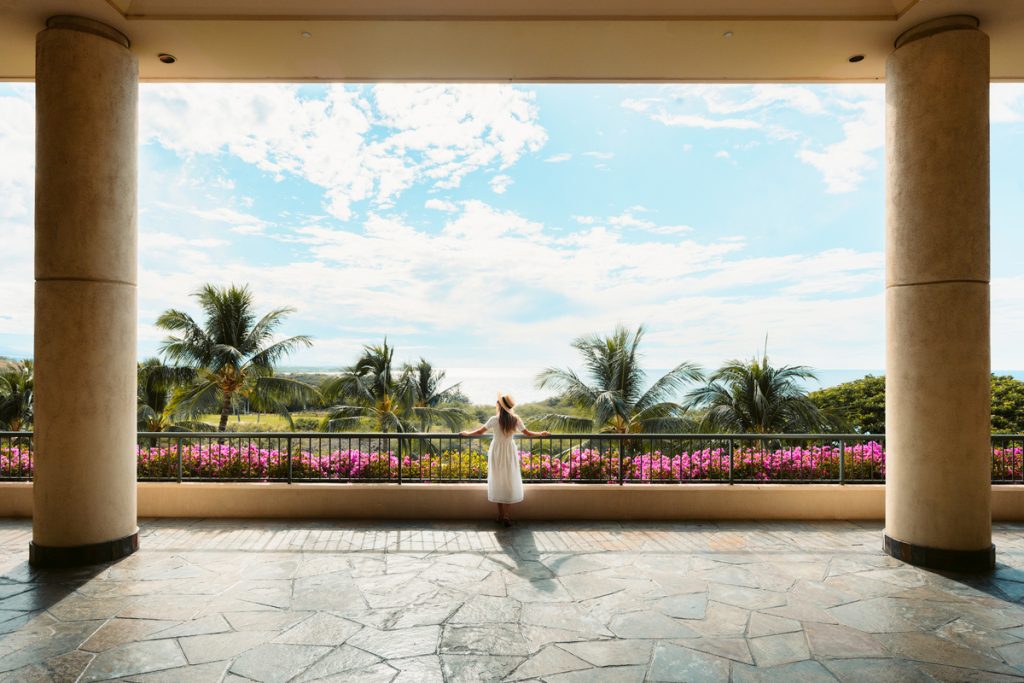 Where to Stay on the Big Island
The Big Island of Hawaii is the largest of the Hawaiian islands, so the location of your accommodation is very important if you don't want to spend a ton of time in the car! We recently stayed at the Westin Hapuna Beach Resort and really enjoyed it's location on the Kohala Coast (west side of the island).
Due to The Westin's proximity to most of the activities and places I've featured in this blog post, you will be able to enjoy the resort's amenities on a daily basis while only having relatively short drives to most sightseeing locations. The exception to this is Volcanoes National Park and Akaka Falls/Hilo. They are both within driving distance for a day trip, but if you planned on spending more than a day out that way then you might want to seek additional accommodation on the east side of the island.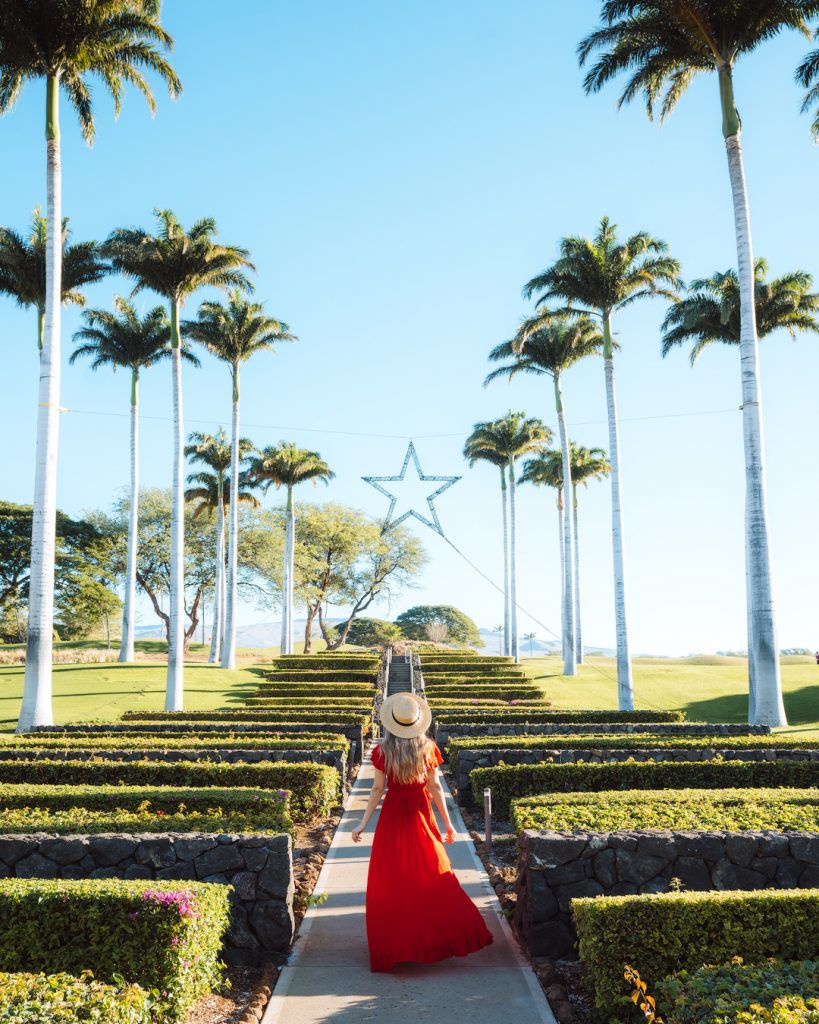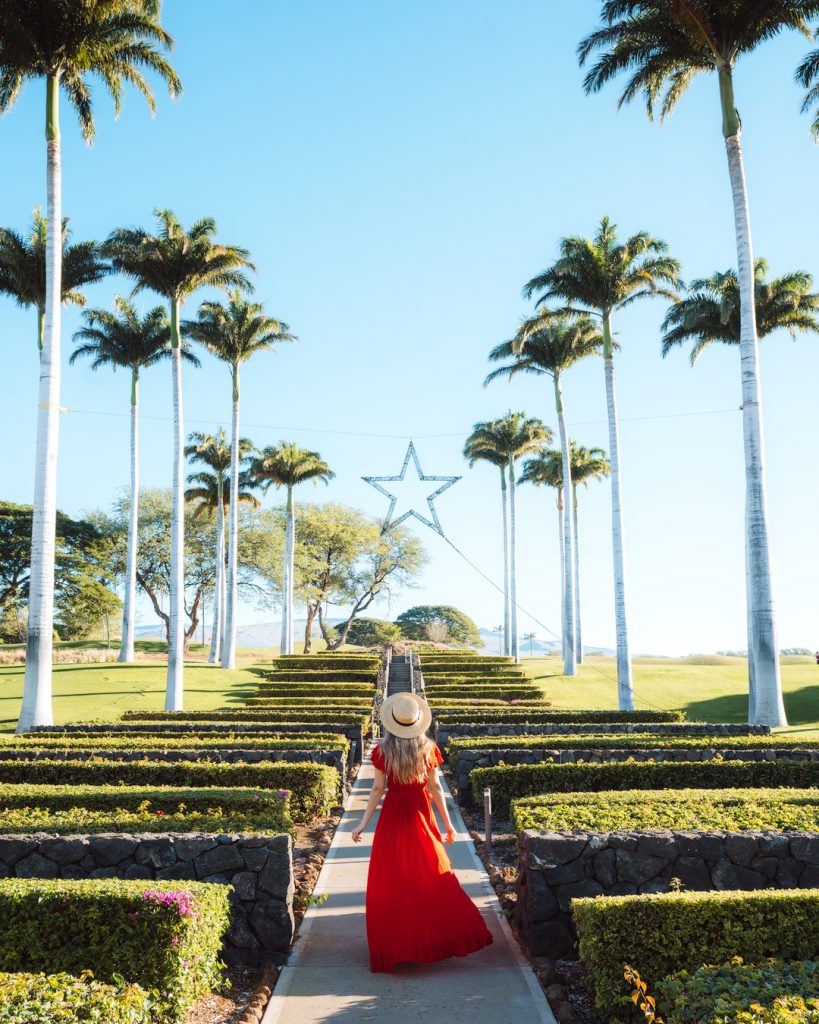 There are so many other reasons to stay at the Westin Hapuna Beach Resort besides it's prime location!
First off, the resort is situated on a gorgeous, gated property that sits right on the pacific ocean.
With ocean views from almost every room, as well as all of the dining and pool areas, it's designed in a way that gives you real coastal experience no matter where you are in the resort.
Another feature I love about The Westin is that they are focused around wellness and making sure each of their guests go home renewed.
At the heart of this philosophy is the resort's three wellness pillars of Eat Well, Move Well, Sleep Well. This translates into a vacation that will give you the opportunity to keep up with your routines, but leave the resort feeling rested and energized for your return home.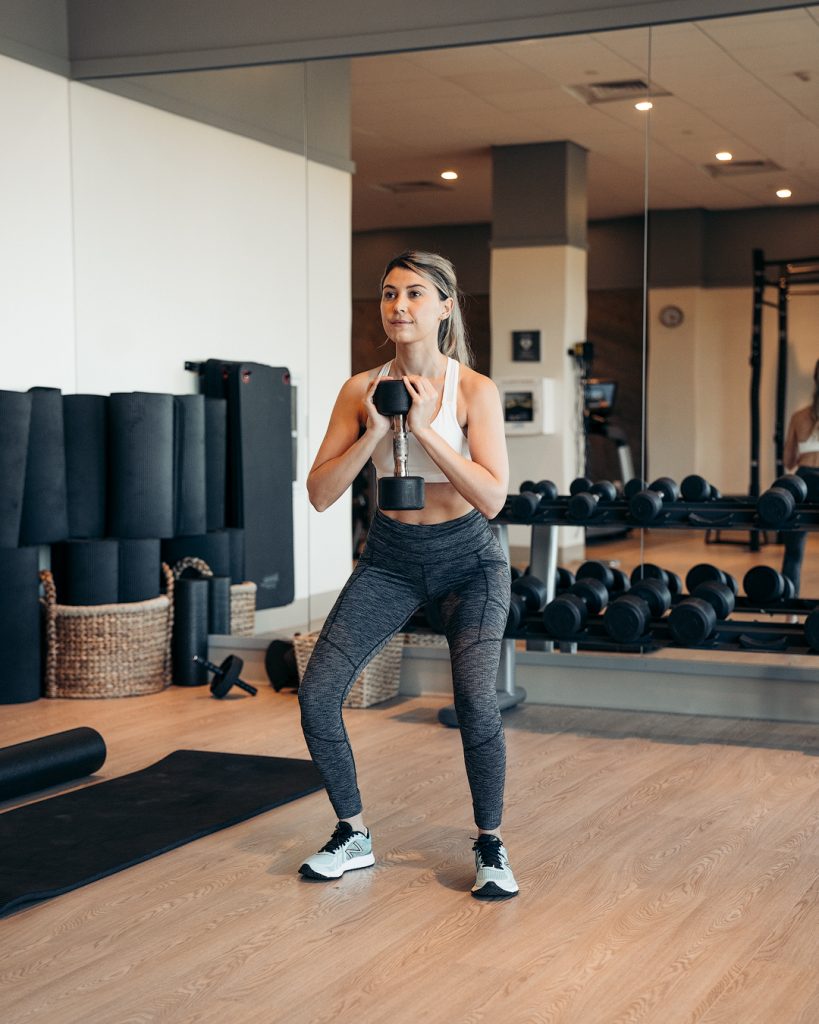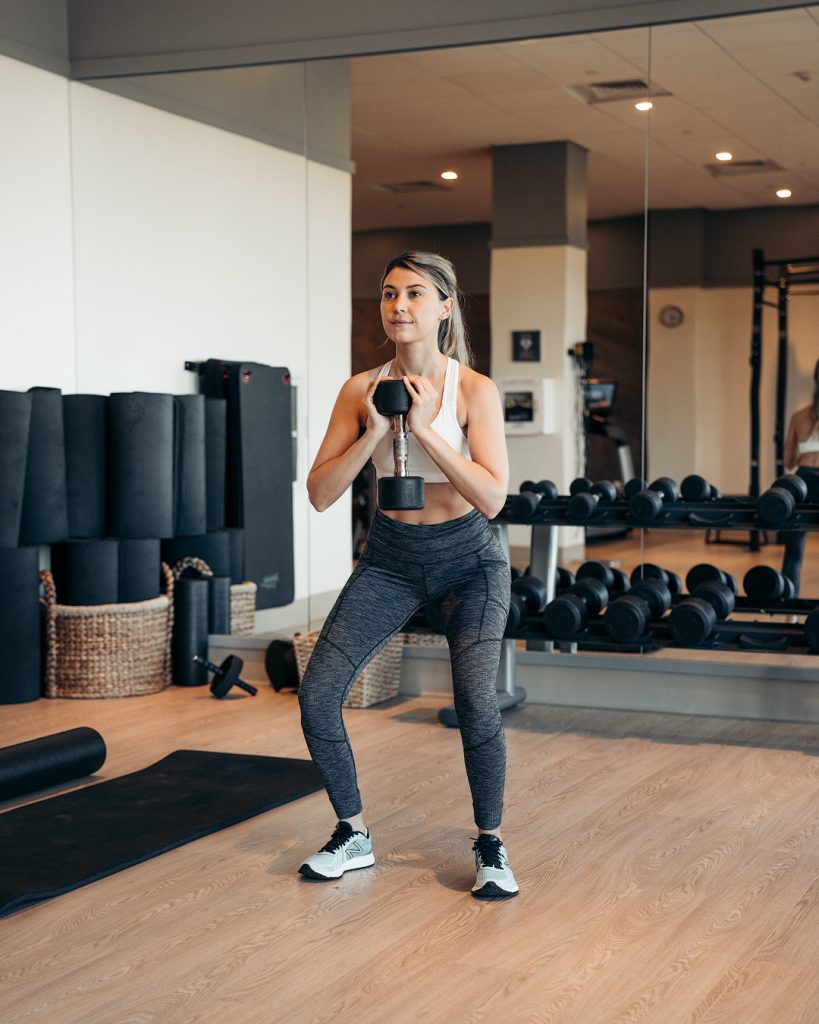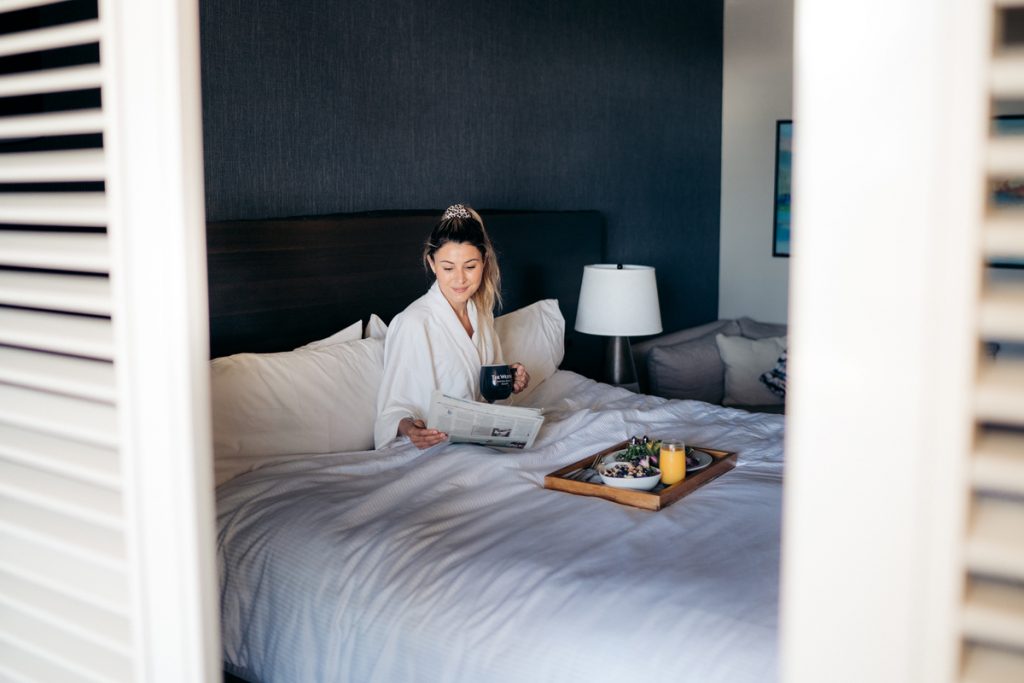 I found it really easy to keep up a workout routine during my stay at The Westin Hapuna Beach Resort.
Each day the resort offers activities to get you moving, such as group runs, beach yoga, and of course access to their gym facilities. The gym was actually one of the best I had ever seen at a hotel or resort, and on top of all the usual equipment they also had TRX equipment and access to a couple of Peloton bikes
Eating healthy (and delicious!) food was also so easy because of the Eat Well menu options provided by The Westin.
I loved how so many of their meals were packed full of nutrients to help with post-workout recovery, and that they source from their own vegetable garden whenever possible! To top the experience off, the resort's iconic 'Heavenly Bed' was sooooo comfy! I slept amazingly during our week at The Westin Hapuna Beach Resort and now I'm seriously considering buying the same mattress for our new house!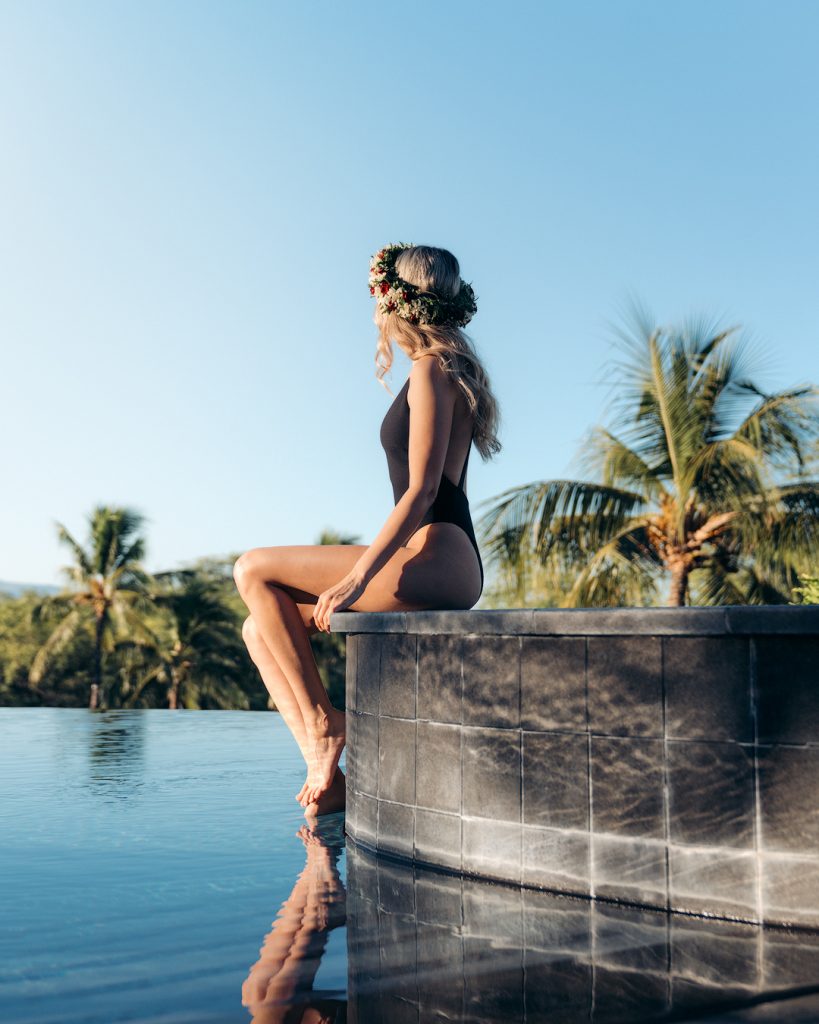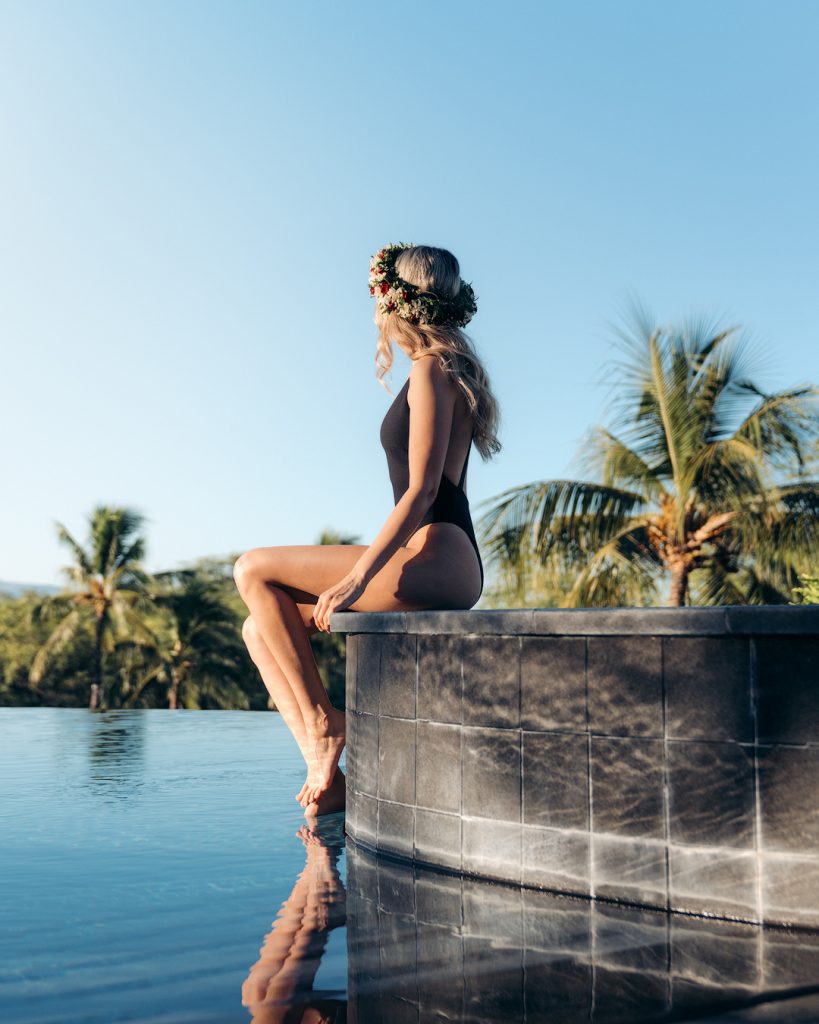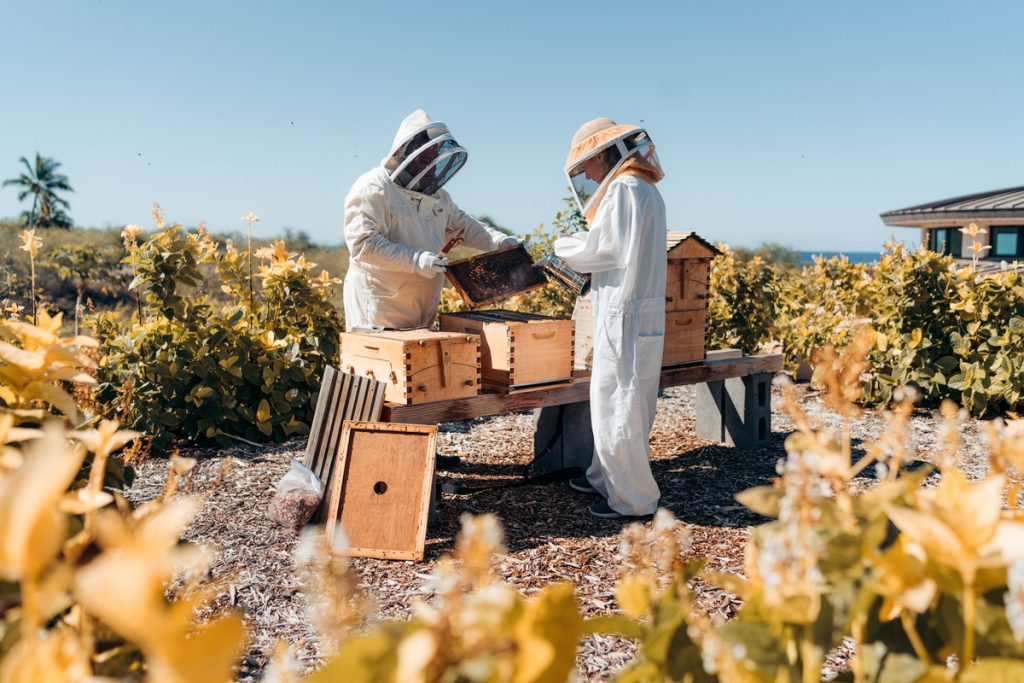 Finally, The Westin have a host of extras offered to really help you enjoy your stay.
These include a morning cultural experience on the beach, beach equipment rental (stand up paddle boards, kayaks etc.), an 18 hole links golf course with epic views of the pacific ocean, event hosting, star gazing, and more. You can even take a tour of the resort's bee hives that the chefs use to source organic honey for the meals made at the restaurants!
Find out more about The Westin Hapuna Beach Resort


Must-Do Activities and Day trips
Whether you are looking for a relaxing vacation, or planning something a little more adventurous, The Big Island of Hawaii provides endless options! I've listed some of my favorites below to help make your trip to the Big Island as enjoyable as possible. You can also see locations of everything featured in the map above.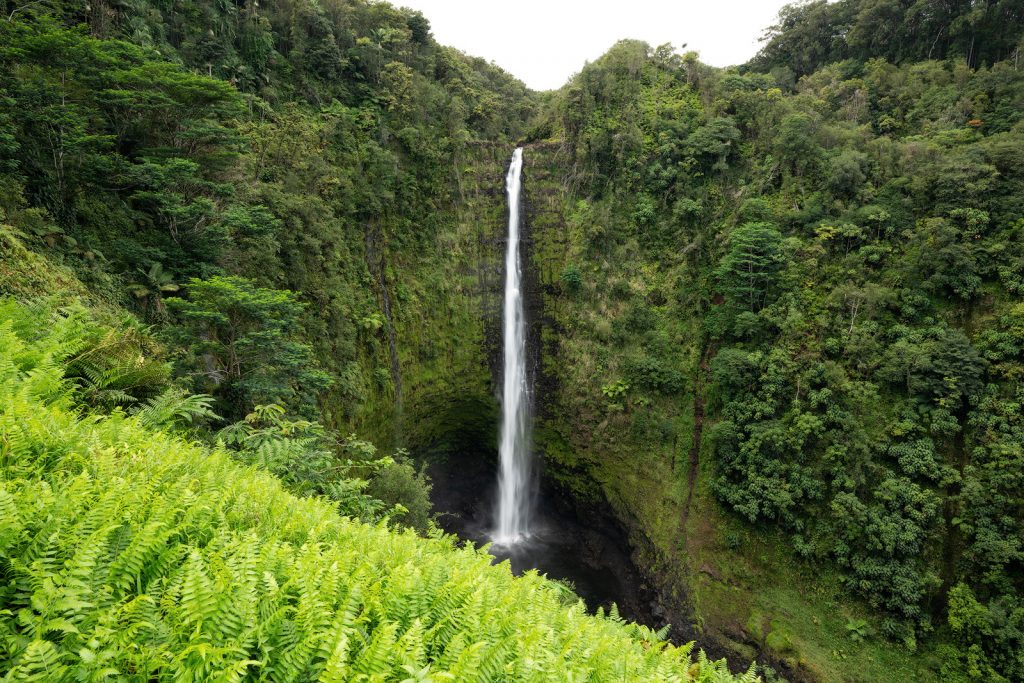 See Akaka Falls
Akaka Falls is one of my favorite spots on the Big Island of Hawaii. Located on the north-eastern side of the island (close to the city of Hilo), these falls are not only absolutely stunning but also massive! (442 feet tall to be exact) The falls are only a short walk from the parking lot and I love how lush and green the trail is. Definitely a must-see during your time on the island!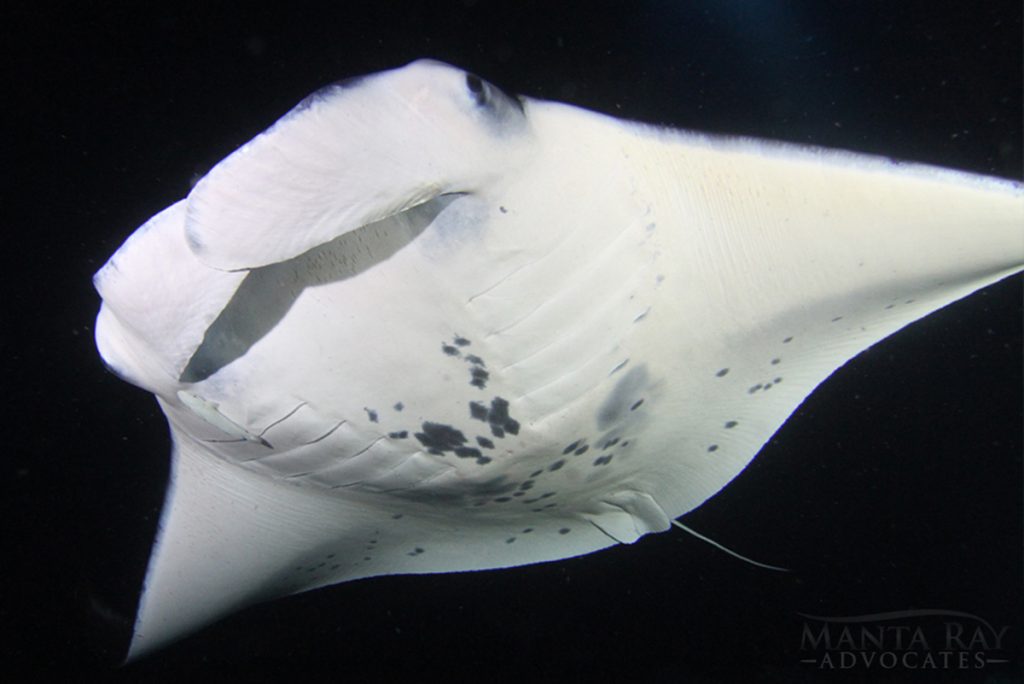 Manta Rays Night Swim
Going on a night snorkel with manta rays is such an incredible experience, and the Big Island of Hawaii is one of the best places in the world to do it! I've been lucky enough to take two night manta swims and my favorite tour company to do it with was Mauna Kea Mantas. I love how they advocate for the protection of these beautiful creatures and that their practices are certified by Hawaii Ocean Watch.
During my most recent trip staying at The Westin, our group caught a quick shuttle over to the Mauna Kea Beach Hotel to meet with James and Martina from Mauna Kea Mantas. We were kitted out with snorkels and flippers, and learned about what we should expect in the water. Once it was dark, we walked out from the beach right in front of the hotel, swam a short distance, and then floated whilst watching as the mantas swam beneath us feeding on plankton. I know the idea of night swimming might sound scary, but it really isn't! I felt safe the entire time and would highly recommend this unique activity to almost anyone!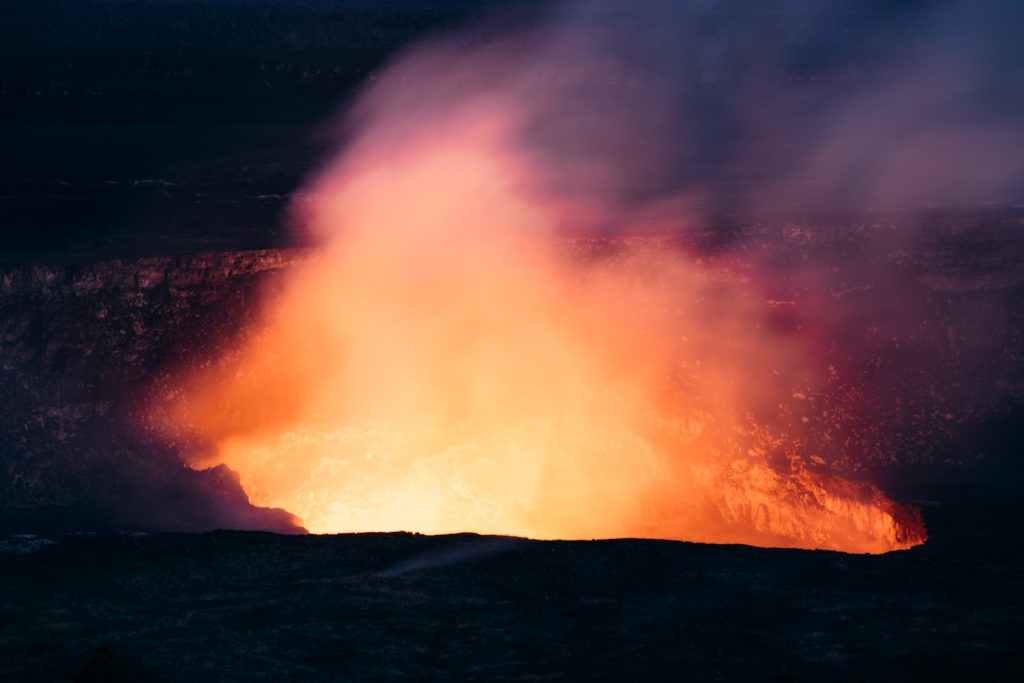 Visit Hawaiʻi Volcanoes National Park
Hawaiʻi Volcanoes National Park is a unique gem in the National Park system. The park encompasses the summits of two of the most active volcanoes on the planet, Kilauea and Mauna Loa, and with this comes a constantly changing landscape. During our visit in 2017, my husband and I were actually able to witness Kilauea's lava flow, which went on to change much of the area's landscape over the months that followed.
Due to the most recent eruption, unfortunately Thurston Lava Tubes (one of our favorite walks) is currently closed, and the glow coming from Halema'uma'u Crater can no longer be witnessed. With that being said, new things will become accessible over time as the landscape shifts, which is part of what makes this place so special! Be sure to check all park closures on the Hawaiʻi Volcanoes National Park website before visiting so as to not be disappointed.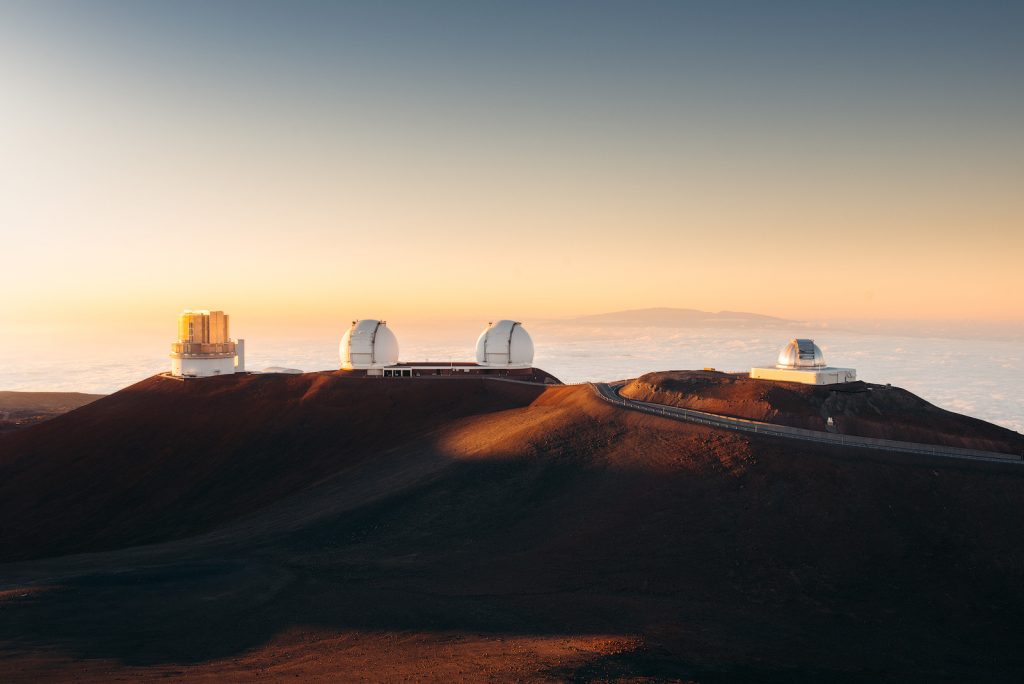 Go to the Top of Mauna Kea
Mauna Kea is technically the tallest mountain on earth, even larger than Mount Everest… the caveat being that more than half of it is beneath the ocean. Even so, more than 13,500 feet rises above sea level and you can drive right to the very top! The views from up there are pretty epic, and you can often catch a cloud inversion which makes for an incredibly dreamy sunset. Keep in mind that a 4×4 vehicle is recommended or you can book a tour and guide. Make sure to check for closures and conditions before heading up there, and keep in mind that it's MUCH colder than down at sea level!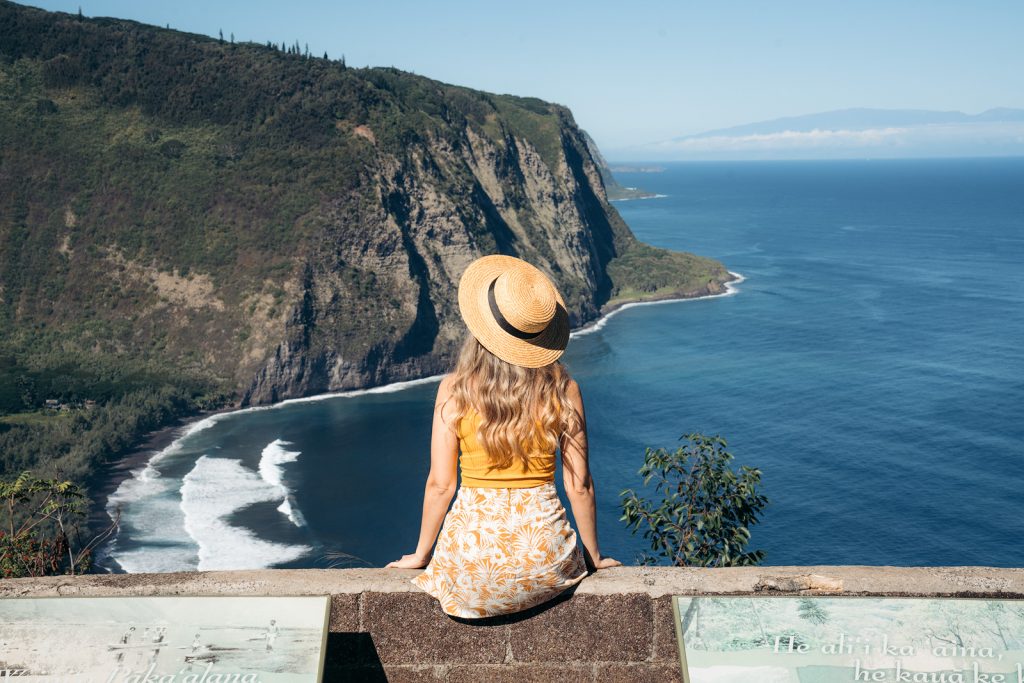 Explore Waipio Valley
Waipio Valley is located in the north-west corner of the Big Island of Hawaii and is home to some truly incredible views! The easiest way to see the valley is by driving to the overlook where there is a parking lot and paved trail to the viewpoint. If you have a 4×4 vehicle you can also drive down into the heart of it, OR you can even walk down the steep road if you don't have a 4×4 and you are feeling up to it. If you do go down into the valley, you can walk the stunning beach there which is usually not too busy as most people stick to the overlook.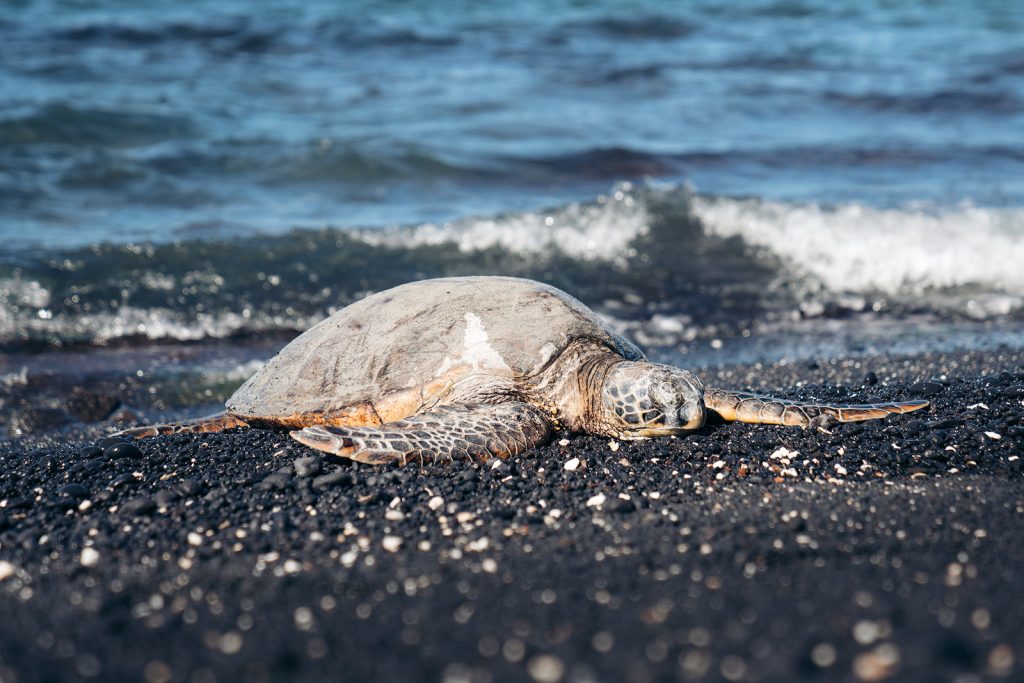 See Turtles at Kiholo Bay
Kiholo Bay is a great spot to see turtles up close, and is also typically a nice and protected swimming area. Located on the west side of the island, this is definitely worth a visit if you are in the area! Walk down to the beach from the parking lot and head north towards the bay. We saw at least 4 turtles relaxing on the sand in just a short stretch of walking! Enjoy, but please give them at least 10 feet of space.
Once you get your turtle fix, continue along the bay until you reach some insanely blue swimming spots. Keep in mind that you do need to walk over some dried lava to reach the swimming areas, but we even saw multiple families down there enjoying the bay.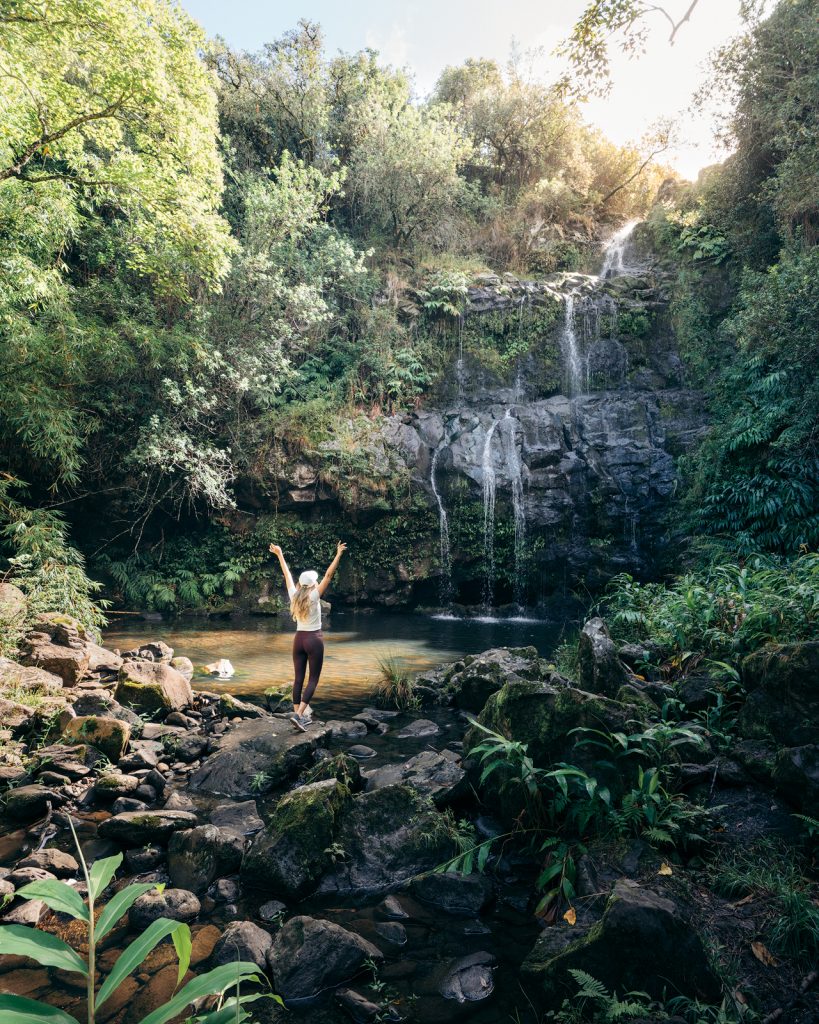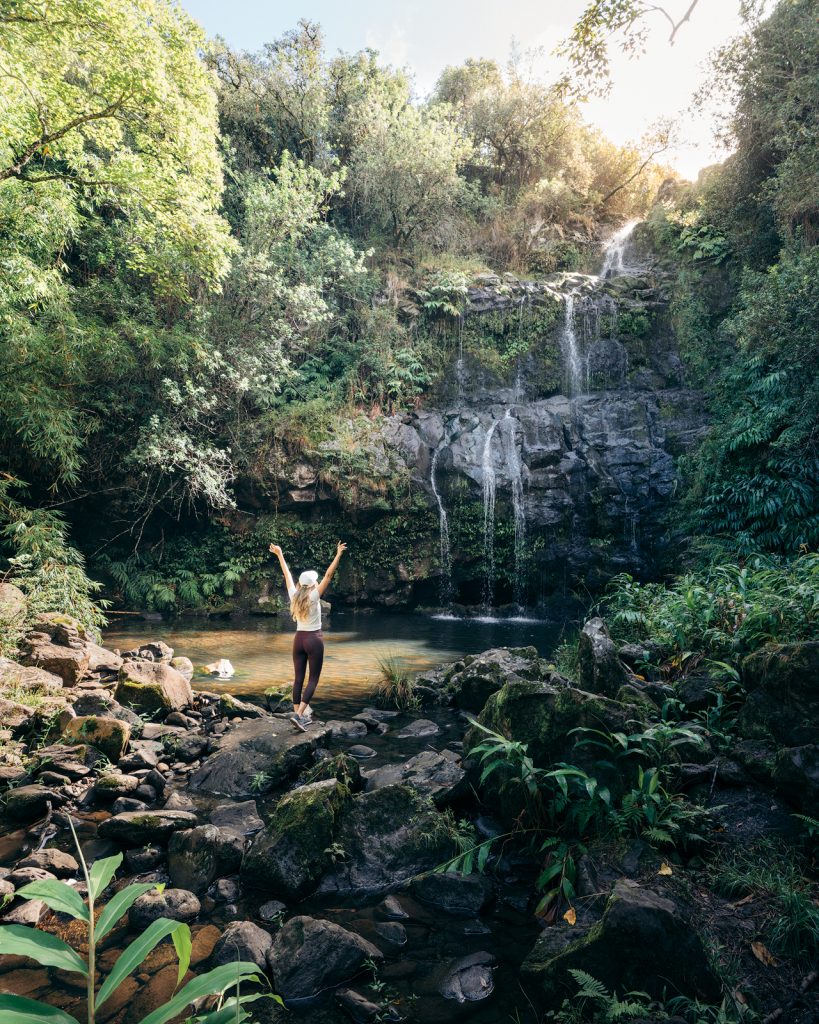 Take a Day Tour
There are numerous tour operators on the Big Island of Hawaii and a multitude of activities to keep you entertained during your stay! Some of these include doors-off helicopters, sunset catamaran cruises, kayak trips, diving, hiking, zip-lining, fishing, ATV tours, and many more. On our most recent stay we joined Hawaii Forest and Trail on a visit to places like Hawi, some secret waterfalls, and Kuleana Rum's sugarcane farm and distillery. I would highly recommend checking out their tours!
---
Please be respectful of the local people and land when traveling around the Big Island. Take care to be a responsible traveler and always follow Leave No Trace Principles when exploring nature.
Related article: Leave No Trace Principles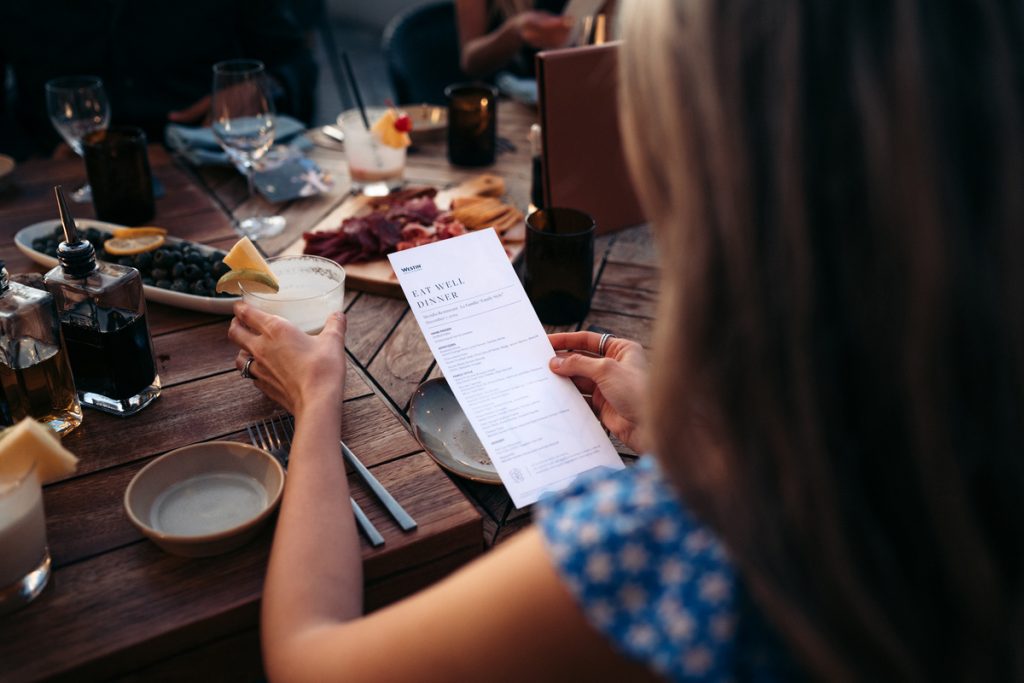 Top Places to Eat Around the Island
In my opinion, Hawaii has some of the most delicious food in the world! You will find culinary influences from Japan, Korea, Polynesia, the US, and more, and I love how fresh and flavorful everything tastes.
If you're staying at The Westin Hapuna Beach Resort then you don't have to venture too far for amazing food options. My husband and I LOVED eating at their main restaurant, Meridia. Serving Mediterranean flavors with an island touch, we enjoyed every dish and found the service to be exceptional.
Some of my other favorite places to eat at around the island are: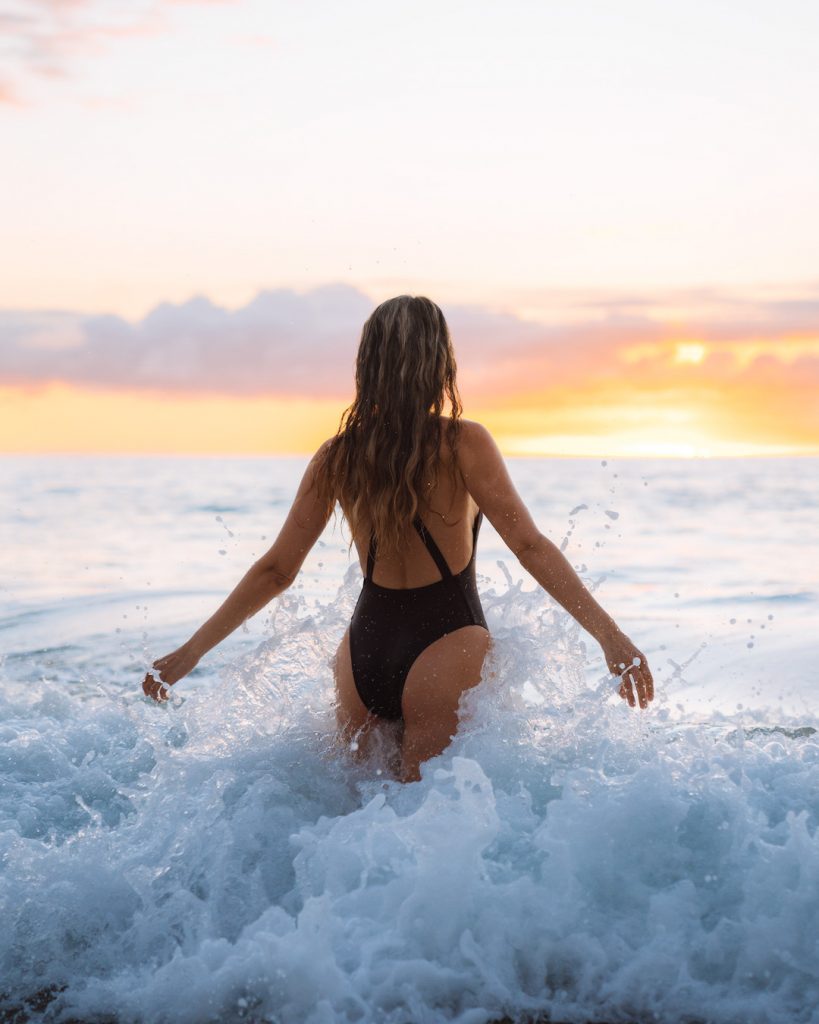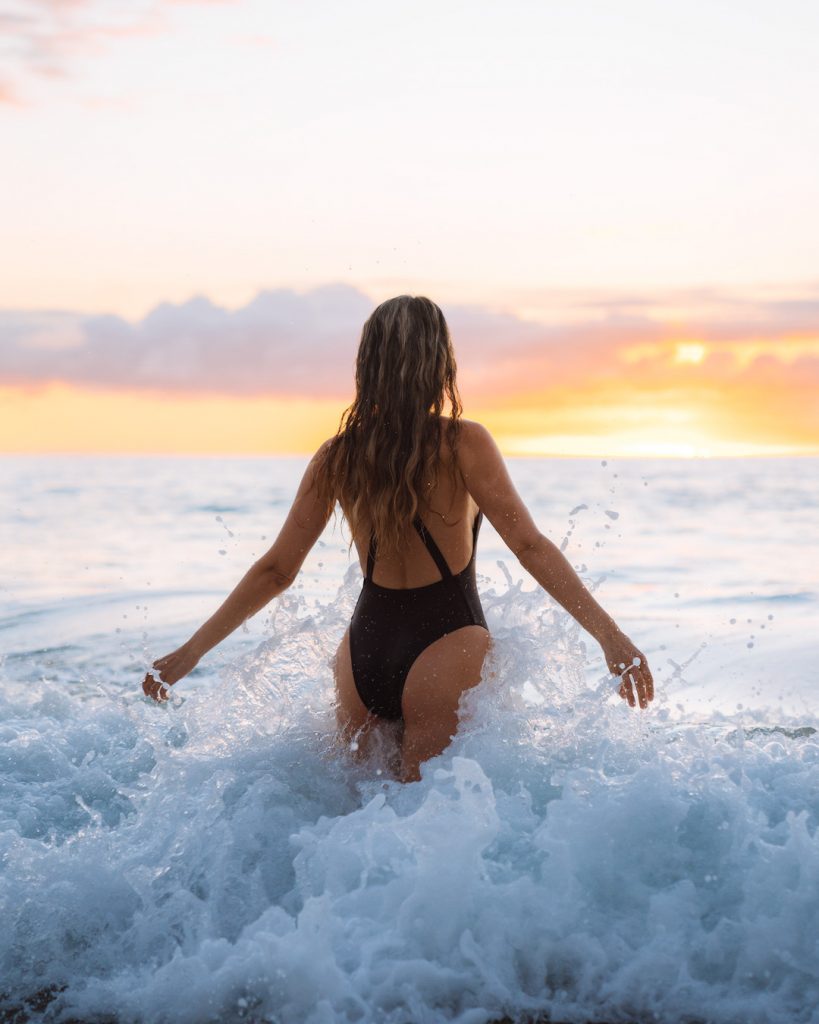 Useful Hawaiian Words and Phrases
Although English is the predominant language spoken on the Big Island, it is still a good idea to learn some local Hawaiian words and phrases. This will help immerse you in the island's culture and give you a better understanding of what phrases may be spoken to you as you travel around.
Aloha: hello, goodbye, love
Mahalo: thank you
'A'ole pilikia: you're welcome
E kala mai:excuse me / sorry
Honu: Hawaiian green sea turtle
Kapu: keep out / forbidden
Ohana: family
Keiki: child / children
Wahine: lady / female
Kāne: man / male
Hale: house / home
Lanai: balcony / patio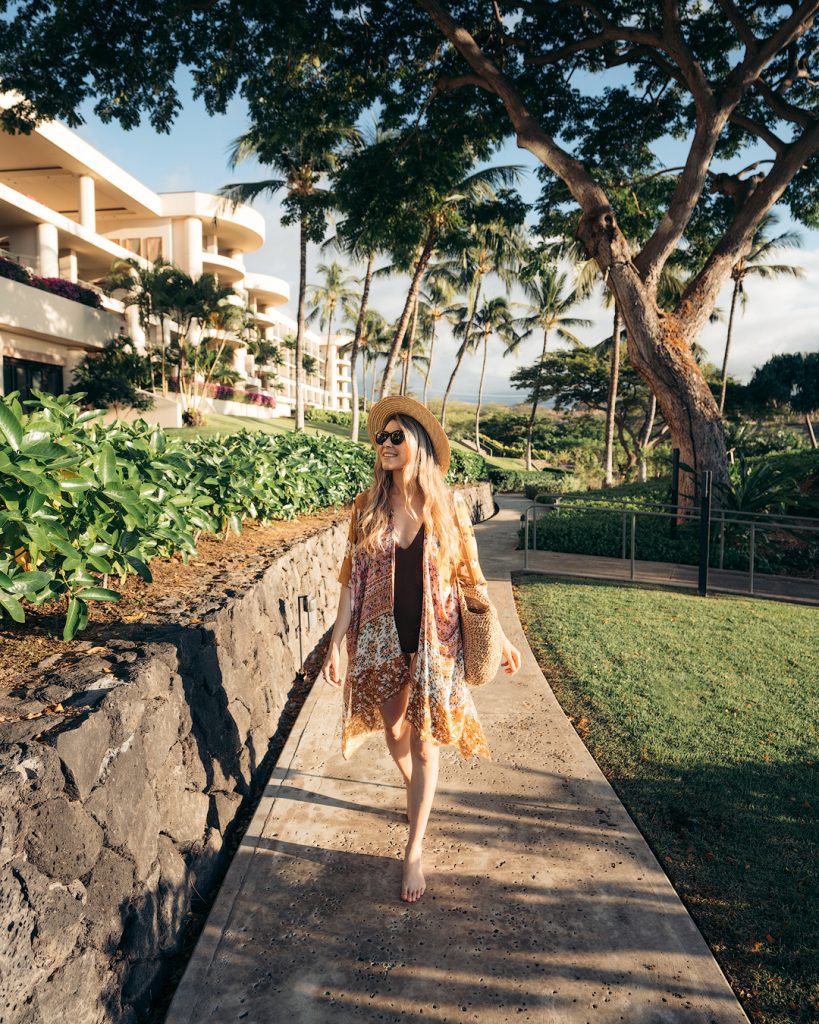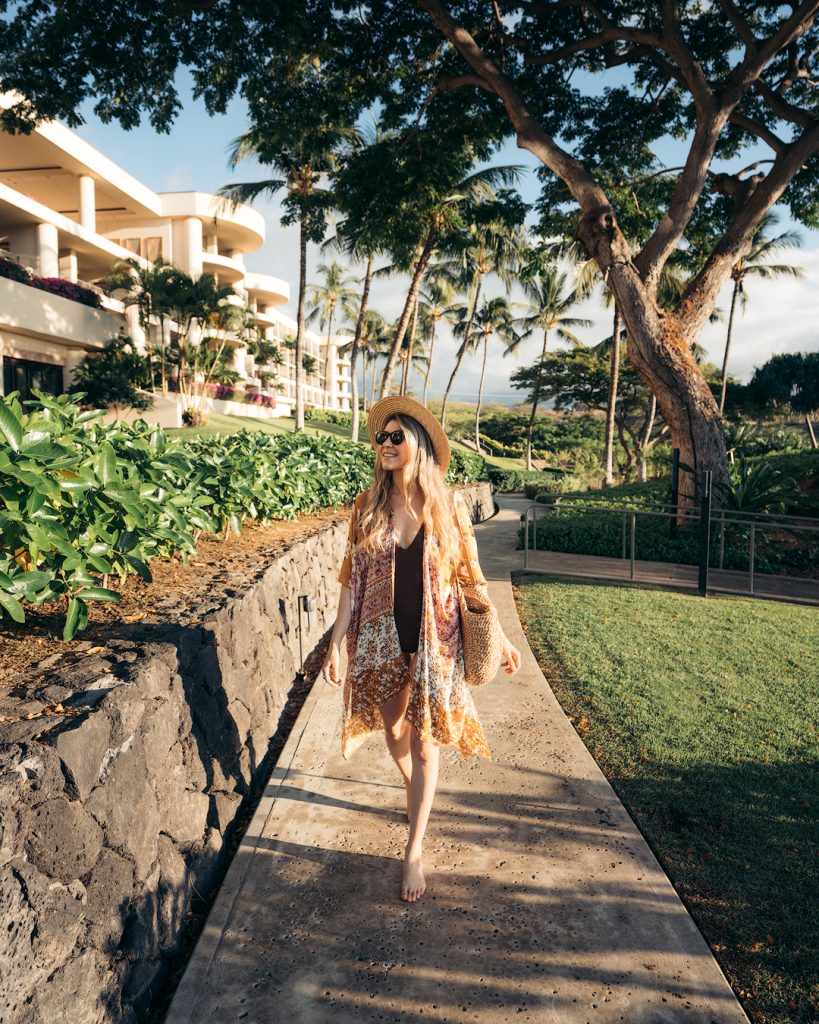 Packing Tips for the Big Island
Packing for a trip to the Big Island of Hawaii is fairly similar to most tropical vacations. You will mostly want items for warm weather conditions but also a light jacket and something in case you get caught in some tropical rain. Here are my must-pack recommendations:
Reef safe sunscreen*
Swimsuit / rash guard
Towel / swim cover-up
Sandals / flip flops
Workout shoes
Reusable water bottle
Sun hat & sunglasses
T-shirts / tank tops
Shorts / skorts
Active wear
Light jacket
Rain jacket
* It is Hawaiian law to only use sunscreens that are safe for our reefs. Coral-harming chemicals oxybenzone and octinoxate are now banned. My favorite reef safe sunscreen is the All Good SPF 30 Sport Sunscreen Lotion.
Keep in mind that if you are traveling up Mauna Kea then I would recommend packing long pants, warm layers, an insulated jacket, closed shoes, and potentially even gloves and a beanie. It can get very cold at the summit, even in summer!




PIN to read later!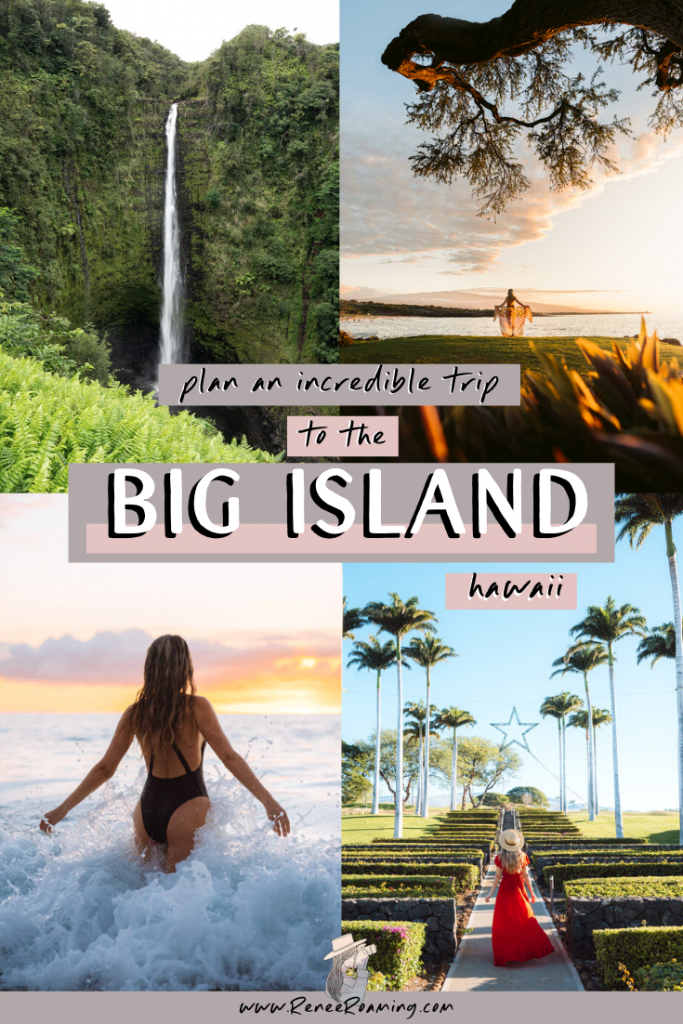 More Trip Inspiration!
5 Best Things To Do on Oahu, Hawaii
Make the Most of Your Trip to Tulum, Mexico
Ultimate Romantic Couples Getaway to Bora Bora
Tips for Taking Incredible Travel Selfies


Disclaimer: This blog post is in collaboration with The Westin. As always, all thoughts and opinions are my own.