There's always a first time for everything. If you haven't been on a road trip before, it's time to plan one. Trust me, road trips are a whole different kind of travel experience. Especially if you're an adventure traveler, road tripping is 100% the way to go! You can get completely in tune with the area, dive deep, find hidden gems along the way, and actually experience traveling instead of just arriving.
So if you're on the verge of going on your first long road trip and feeling a little nervous about it, don't worry. That's 100% normal. No matter if you're trying to hit every National Park in the United States or you're just wandering outside of your hometown, there are a few things you can do before hitting the roads in order to have the best road trip experience possible.
Being on the open road for the first time is both an exciting and enriching experience. It gives you the opportunity to explore small towns, big cities, national parks, bond with nature and your travel buddies, and see the country in a different light. However, there's a lot to be prepared for! While road trips are amazing, they can be dangerous and costly if you don't plan accordingly.
So today's post is dedicated to all first-time road trip adventurers. Specifically, I'm sharing my favorite first-time road trip tips! Use these tips and you'll be off to a great start on your first road trip journey!
Disclaimer: This blog post may feature some affiliate links, which means I get a small commission if you make a purchase (at no extra cost to you). It's one of the ways I can keep producing free guides and resources for my readers. Learn more about my affiliate policy here. Thank you for the support!
First Time Road Trip Tips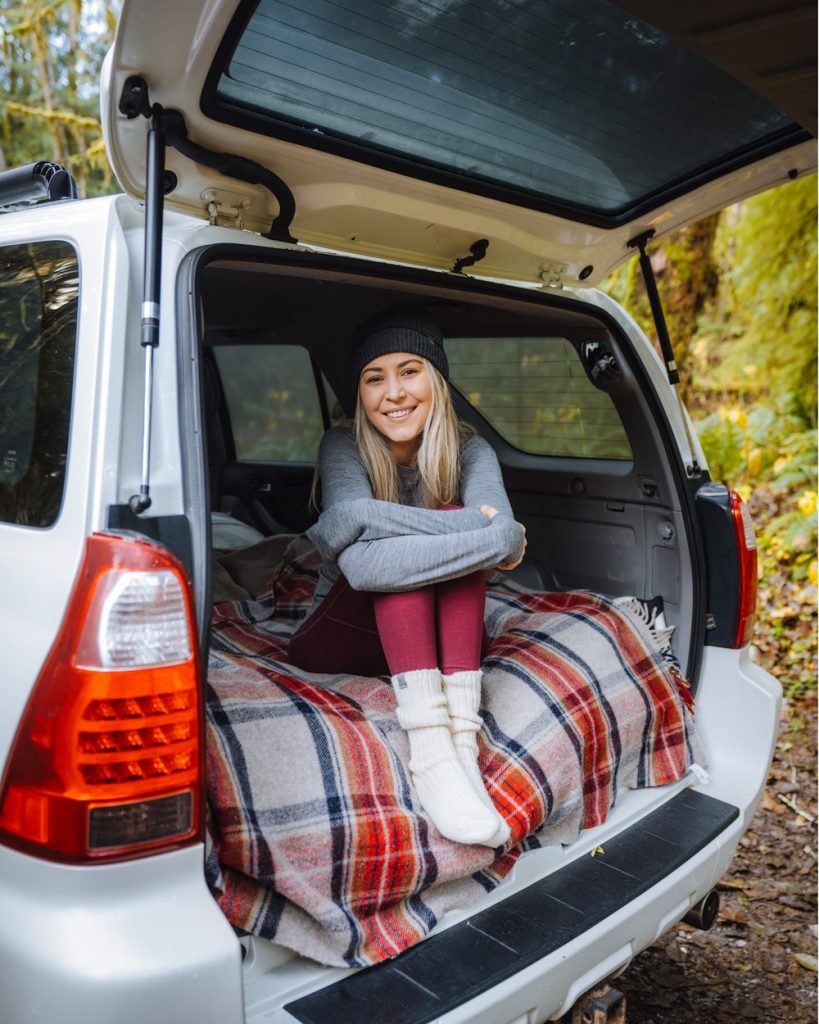 # 1: Take your vehicle to the mechanic for a final check-up
Embarking on a road trip without being sure my vehicle is good to go, doesn't seem like a very good idea to me. What if your car breaks down before you reach your final destination? What if it breaks down in the middle of nowhere? Where will you go to fix it? How will you pay if the repair shop doesn't take credit cards?
Those are all the tricky situations that might pop up if you brush off doing a final check-up of your vehicle. I'm sure you don't want your car to become your archnemesis while on the open road. So take it for a full tune-up before leaving!
#2: Fill up the entire gas tank before you go
Filling up the gas tank might sound like the most obvious thing in the world. But you'd be surprised how easy it is to forget about this amidst all the preparations!
It's important to start long road trips with a full tank in case you get lost, can't find any gas stations, or simply forget to refill. Plus, driving with the gas tank light on for extended periods of time can cause damage to your vehicle. Just fill the tank before hitting the roads!
#3: Plan your itinerary, trip pace, and must-do destinations
Planning is a must if you want to have a successful first long road trip. Your entire travel team needs to be on the same page about the itinerary and trip pace. Is this a get-lost type of road trip? Or will you be hitting must-see destinations every single day?
Grab a map, gather your buddies, and get started. Make a detailed itinerary of everything you want to accomplish on your first road trip!
Looking for road trip ideas and itineraries! Here are some of my top suggestions:
#4: Make a road trip budget
This one really goes hand in hand with planning your itinerary. You'll need to make a road trip budget for everything from gas, to food, to hotel stays, and money for activities.
You'll also want to plan for emergencies. You never know, anything can happen. So set some money aside or have an emergency credit card just in case. If you're on a tight budget, read this post on how to road trip on a budget.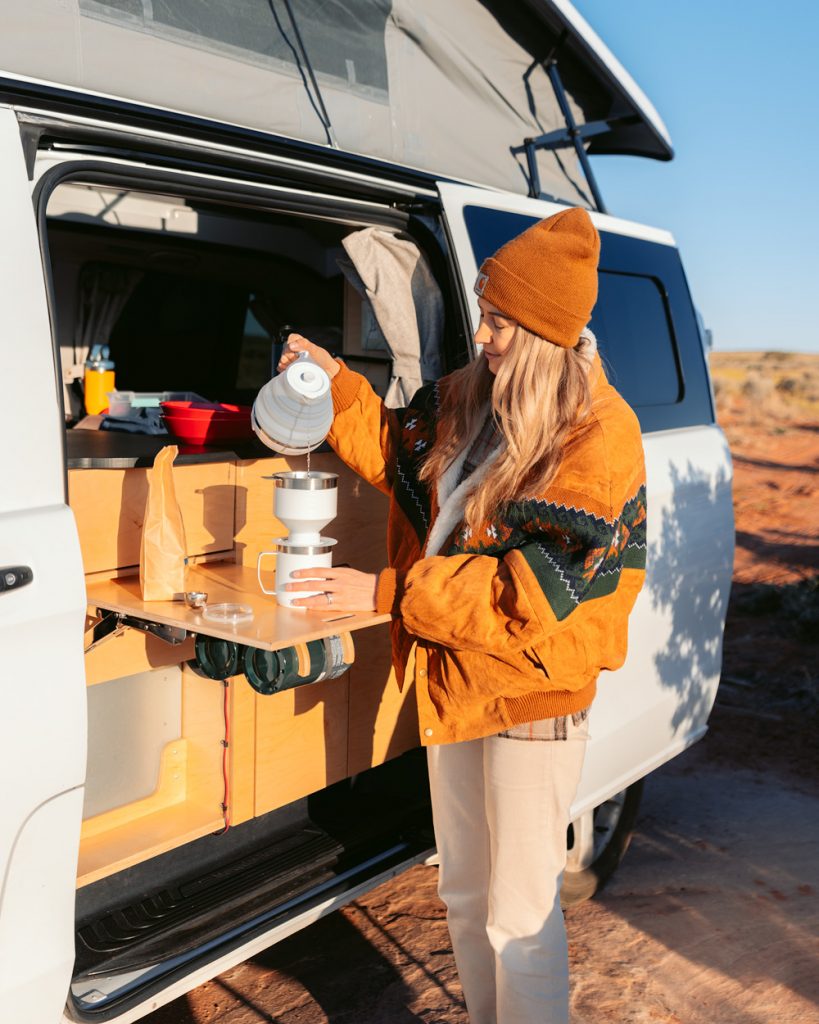 #5: Book all accommodations before departing
As you can probably tell, planning is the key to a smooth first road trip! And detailed planning includes booking your accommodations in advance. This is the best way to ensure you have somewhere to sleep each night of the trip.
Don't get me wrong, sleeping in your car on road trips is great! But perhaps you prefer to rest on a bed for your first open road adventure. If that's what you're looking for, then book your stays before hitting the roads. Or at least search for potential accommodations in the area! And if you do plan to sleep in your car any of the nights, read this post to make sure you're prepared to sleep in your car on a road trip.
#6: Make sure your home is in order
This one doesn't necessarily have to do with your actual trip, but it is truly important. The last thing you want to do while you're on a road trip is worry about your house. So make sure everything is in order.
Lock the doors, close and lock the windows, throw away food that is close to going bad, take out the trash, give a trusted neighbor your key just in case, etc. Be ready to leave your home for a while knowing all is well there.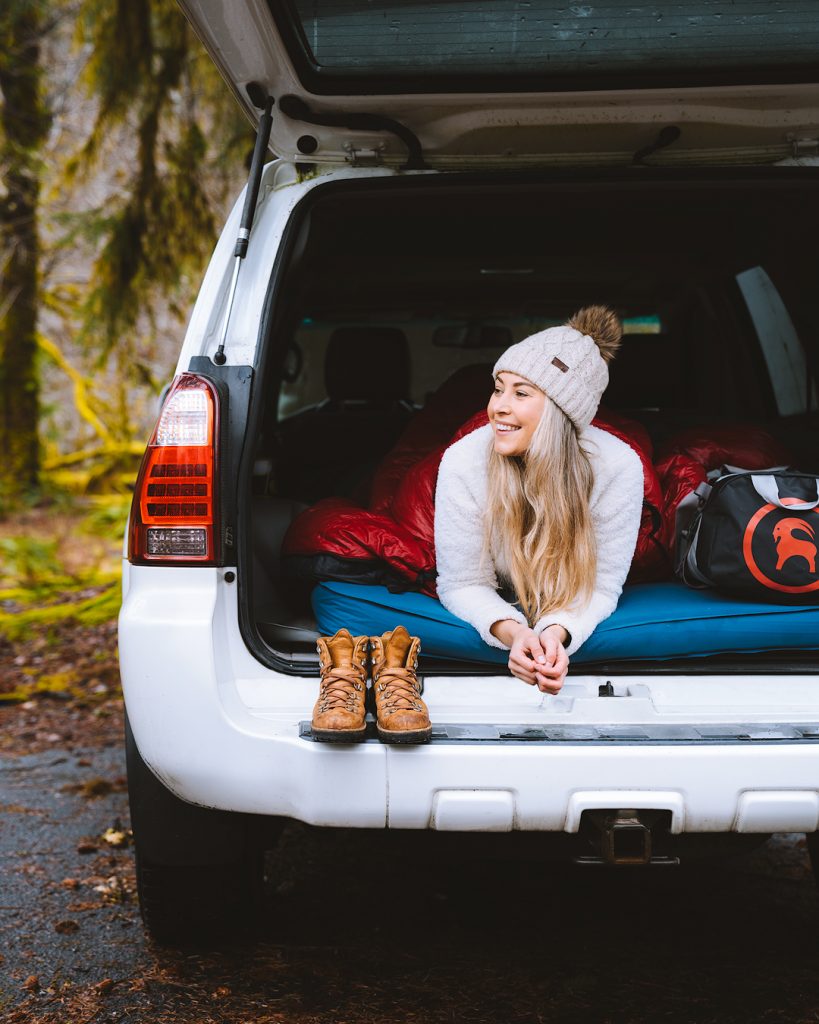 #7: Get plenty of sleep each night
The last thing you want to be while driving is exhausted. It's dangerous. Plus, driving isn't fun if you're tired. So make sure you plan to get ideally at least 8 hours of sleep each night in between all the driving and enjoyment at each location. Try to avoid driving through the night for your first road trip, trust me.
#8: Download all the road trip apps, playlists, and podcast episodes
The more that you get done before hopping in your vehicle the more time that you have to enjoy your road trip! So go ahead and create the perfect road trip playlist before leaving.
It's also a good idea to put aside a couple of podcast episodes to listen to while you drive. And make sure to download them in case there's no wifi or data available on the open road!
Another thing you can't forget to download in advance is road trip apps, like Gaia GPS (click here to get 20% off your premium membership), or The Dyrt (use code reneeroaming to get a 30-day free trial). Here's my ultimate roundup of the best road trip apps if you want more helpful resources!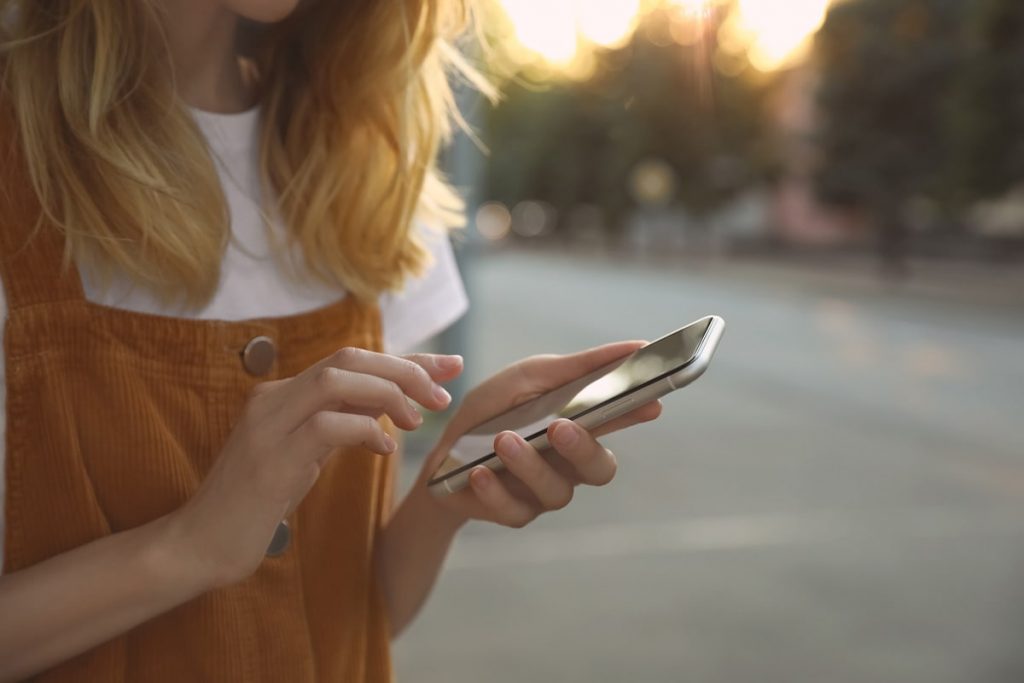 #9: Pack a paper map just in case
I know. Nowadays we have Google Maps, Waze, and a dozen other digital resources to get by. But sometimes you just can't beat an old-fashioned and reliable paper map. Think about it. Maybe your phone dies, there's no data or wifi available, or a couple of small towns you wanted to visit aren't even on the digital maps. What will you do then? Better safe than sorry! Just bring a few paper maps. Rest easy knowing you're covered if anything happens.
Another thing I like to do is download the app Maps.Me. With this free app, you can download offline maps for instances when you don't have phone service or wifi. I will say though, Maps.Me isn't always 100% accurate when it predicts distances and times, so use Google Maps whenever you have service. Another thing to note is that you need to download the maps before you go offline and they can take up quite a bit of storage on your phone if you have many downloaded at a time.
#10: Plan your rest stops
If you're driving far, you may need a place to rest, stretch your legs, and refuel both you and your vehicle. So take a look at your map to find the best areas to stop for a quick rest. Make sure wherever you're stopping has a gas station, place to eat, or maybe even something quick and fun for you to do.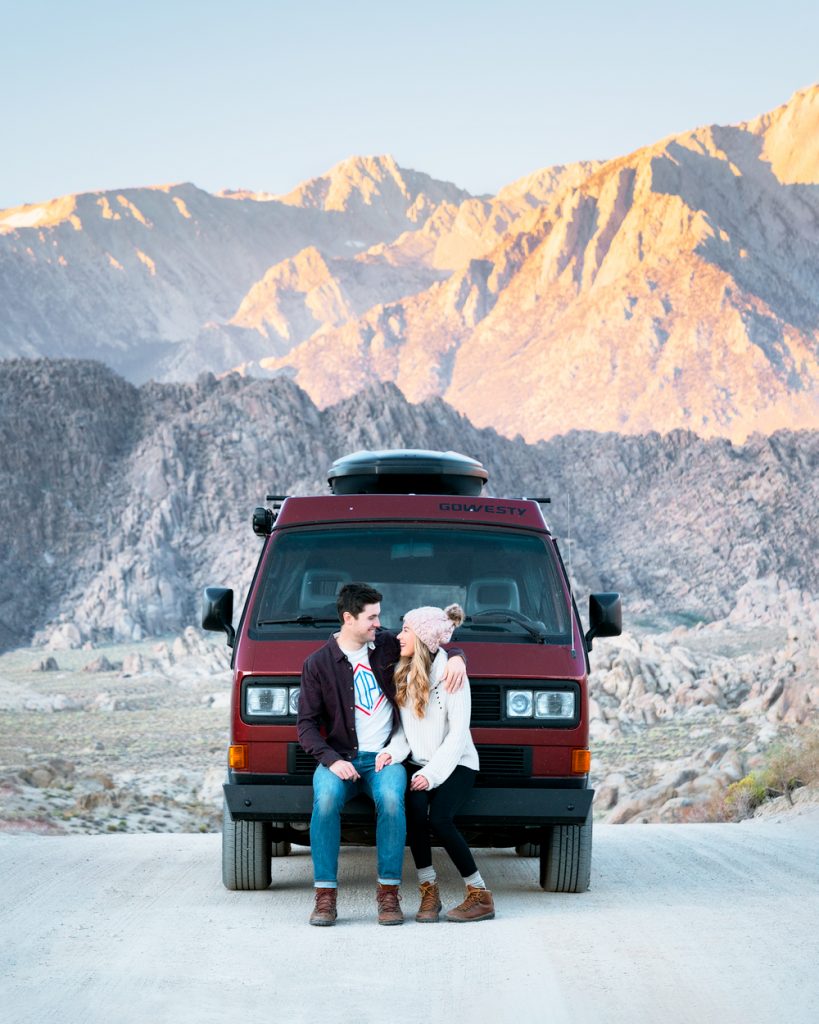 #11: Sit with good posture
Okay, I know this sounds like a strange tip. However, I promise it makes all the difference on road trips. If you're a first-time road tripper, you might not realize how taxing it can be on your body. Sitting is the new smoking after all. Driving in the car is no different.
If you sit for too long in a position with poor posture, you're setting yourself up for more aches and pains. So stopping to rest is definitely important, but sitting with an ideal posture is also going to make a big difference and give you more longevity on your trip.
#12: Keep your car clean and organized
Trust me, you'll rack up a lot of trash in the car if you're not intentional about cleaning up. This can make all the difference in how enjoyable your trip is. If your car is filled with trash, you won't be as comfortable or able to enjoy the moment. So make a point to keep things clean and organized throughout your trip!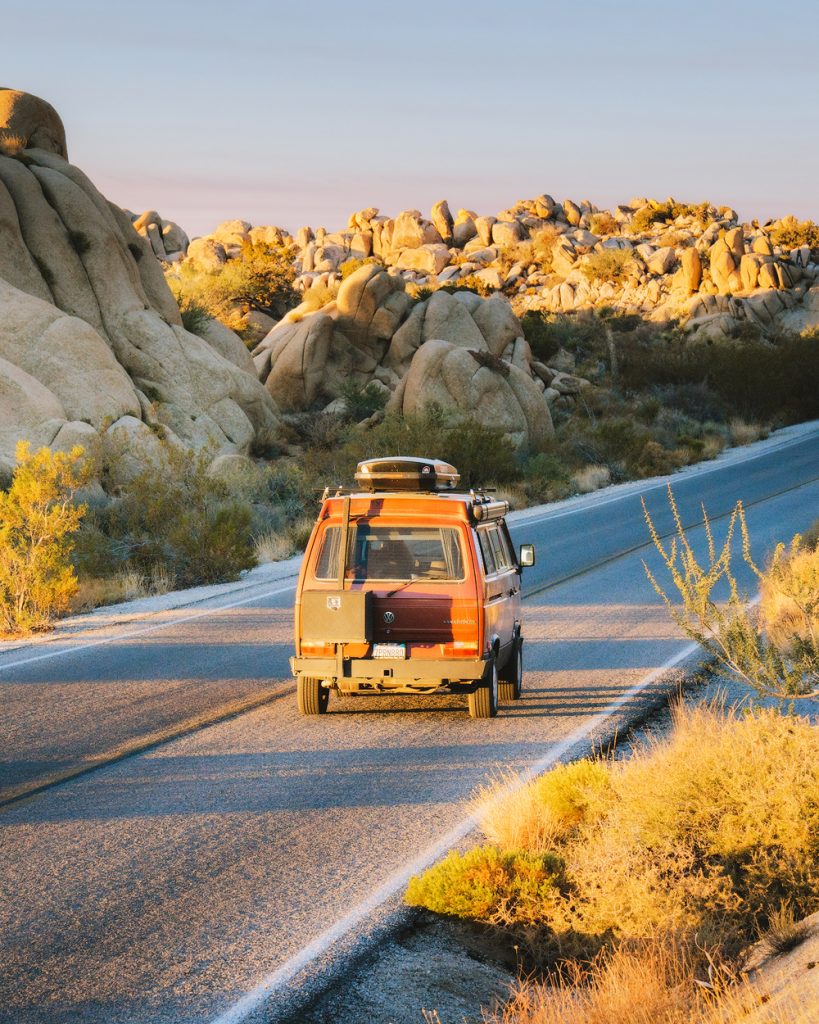 #13: Make sure you have a first aid kit and spare tire
You don't want to risk it while on the open road. That's why safety should be a must on your final checklist! And two items you can't forget to pack for emergencies are a spare tire and a first aid kit. Both of them will save you in the most unexpected circumstances, those that no amount of planning can prepare you for. So pack these two items in the trunk before you bring anything else to your vehicle!
#14: If you're a hardcore planner, give yourself a little wiggle room
I'm well aware that I've just spent half a blog post telling you about the importance of planning. Still, it's also necessary to plan for unexpected delays or changes of plans! You won't enjoy your first road trip if you treat it with the same rigor as your work schedule. It's a vacation, after all!
So give yourself a little wiggle room and don't make every plan back-to-back. Just in case there's a delay on the open road or you prefer to spend an extra day in a new destination.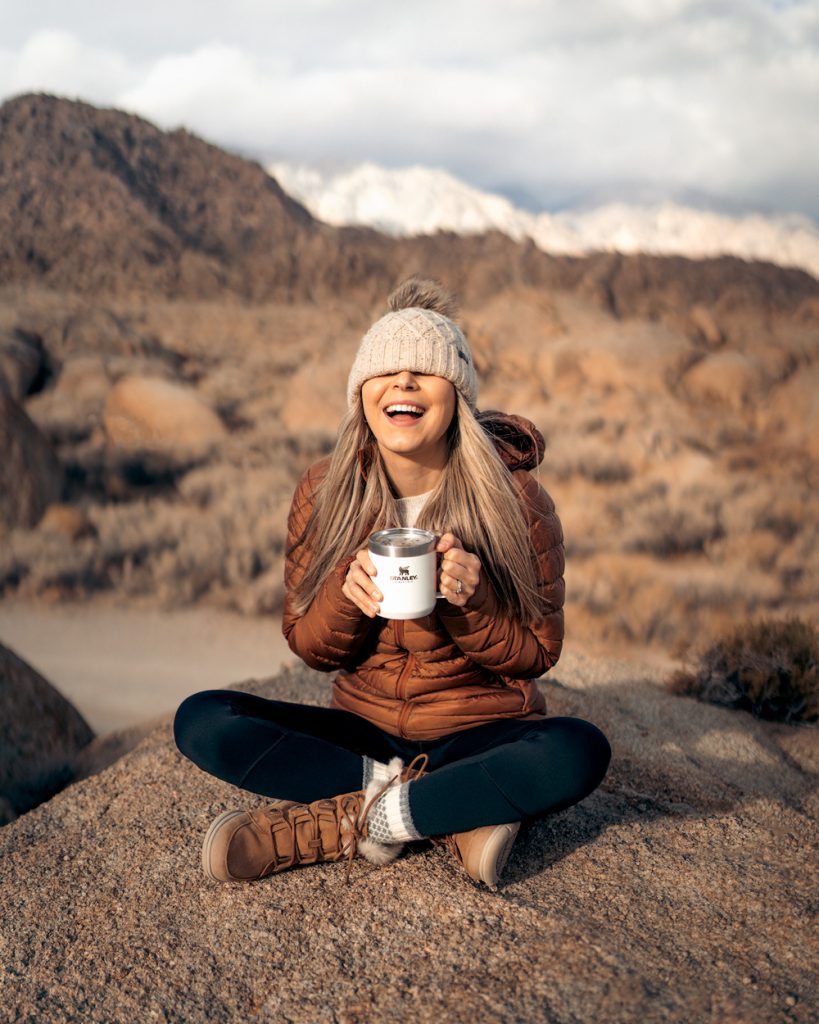 #15: Pack snacks, on-the-go meals, and beverages
This one is a no-brainer, but it's always good to remind first-timers to pack food as well! There are so many things that can make it tough to find food while on the open road.
Maybe there's a traffic jam and you haven't eaten in six hours. Or you've run out of cash and the local cafe doesn't take credit cards. It could happen! So just pack a picnic basket with all the food essentials you might need. Trust me, you'll thank yourself later.
#16: Book a roadside rescue service
This might be the final of these first road trip tips, but it's by no means the least important. Sure, chances are you won't get stranded on the side of the road on your first road trip adventure. But it happens even to those who plan the most. Sometimes there's nothing you can do about it. Except for purchasing roadside insurance!
If you get stuck in the middle of nowhere, this rescue insurance will ensure you can call someone who will connect you with local tow services and mechanics. Otherwise, you would be pretty helpless unless you know your way around the place. You'll be glad you spared yourself from all that hassle later!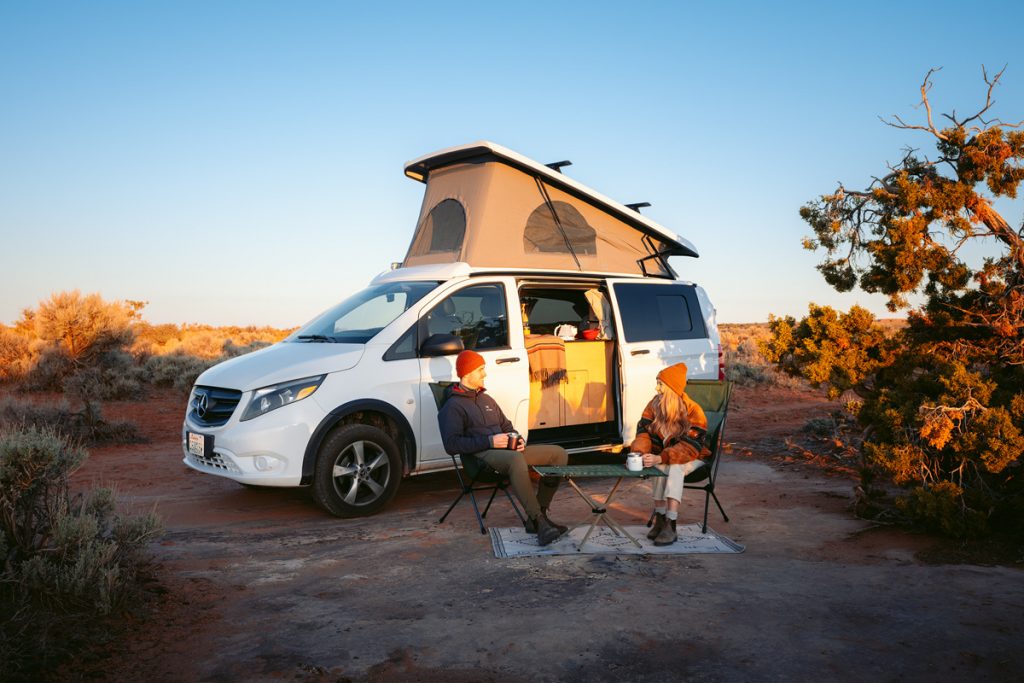 What are your tips for a successful first road trip adventure?
Now you know everything you need to do before heading off on your first road trip! It's always key to plan ahead and be prepared for the unexpected when traveling. Especially if you're on a vehicle spending multiple days on the open road. If you want more road trip advice and itinerary examples, don't forget to head over to the Road Trip section of my blog. Happy travels, everyone!
---
PIN for Later!