I recently took an epic winter road trip to two of California's most beautiful parks – Redwoods and Yosemite. I hiked some of my favorite trails, took way to many photos and also put together a video of my adventures (see below!)
I teamed up with Nature Valley on this trip, because they (like myself) believe that being in nature has a positive impact on everybody. As many of you know, nature is my happy place… it's where I feel most at home and at peace. I come up with my best ideas when out hiking, and have experienced some of the happiest moments of my life in the mountains and forests of this beautiful planet. I love bringing you all along on my adventures and hope to inspire you to get out and explore nature. Ready?
Explore the Redwoods and Yosemite in winter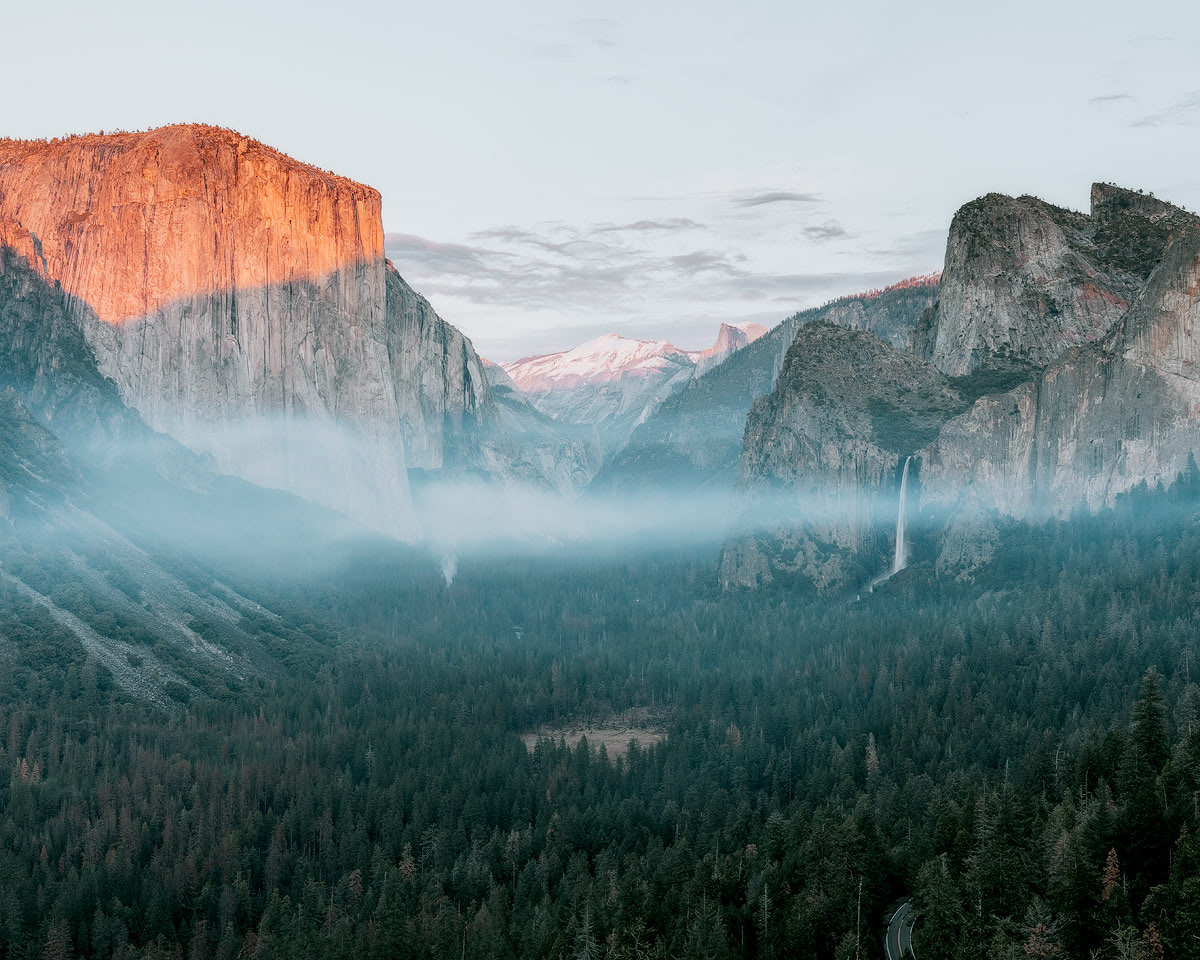 Redwood National & State Parks
The Redwoods are an absolute must-see in your lifetime. There is something about these gigantic and ancient trees that leave any visitor feeling humbled and in awe. The term "Redwoods" is generally used to talk about the beautiful Redwood trees in Redwood National Park and various State Parks. We explored a number of these parks and this is what I recommend to do/see:
Must do hikes:
Fern Canyon Trail: 1:1-miles, located in Prairie Creek Redwoods State Park.
Prairie Creek Trail – Foothill Trail Loop: 2.6-miles, located in Prairie Creek Redwoods State Park. Be sure to check out the "Big Tree" along the trail!
Tall Trees Grove Trail: 4-miles, located in Redwood National Park. You need to obtain a (free) permit from one of the park visitor centers before hiking.
Boy Scout Trail: 5.3-miles, located in Jedediah Smith Redwoods State Park.
Gould Grove Nature Loop Trail: 0.7-mile, located in Humboldt Redwoods State Park.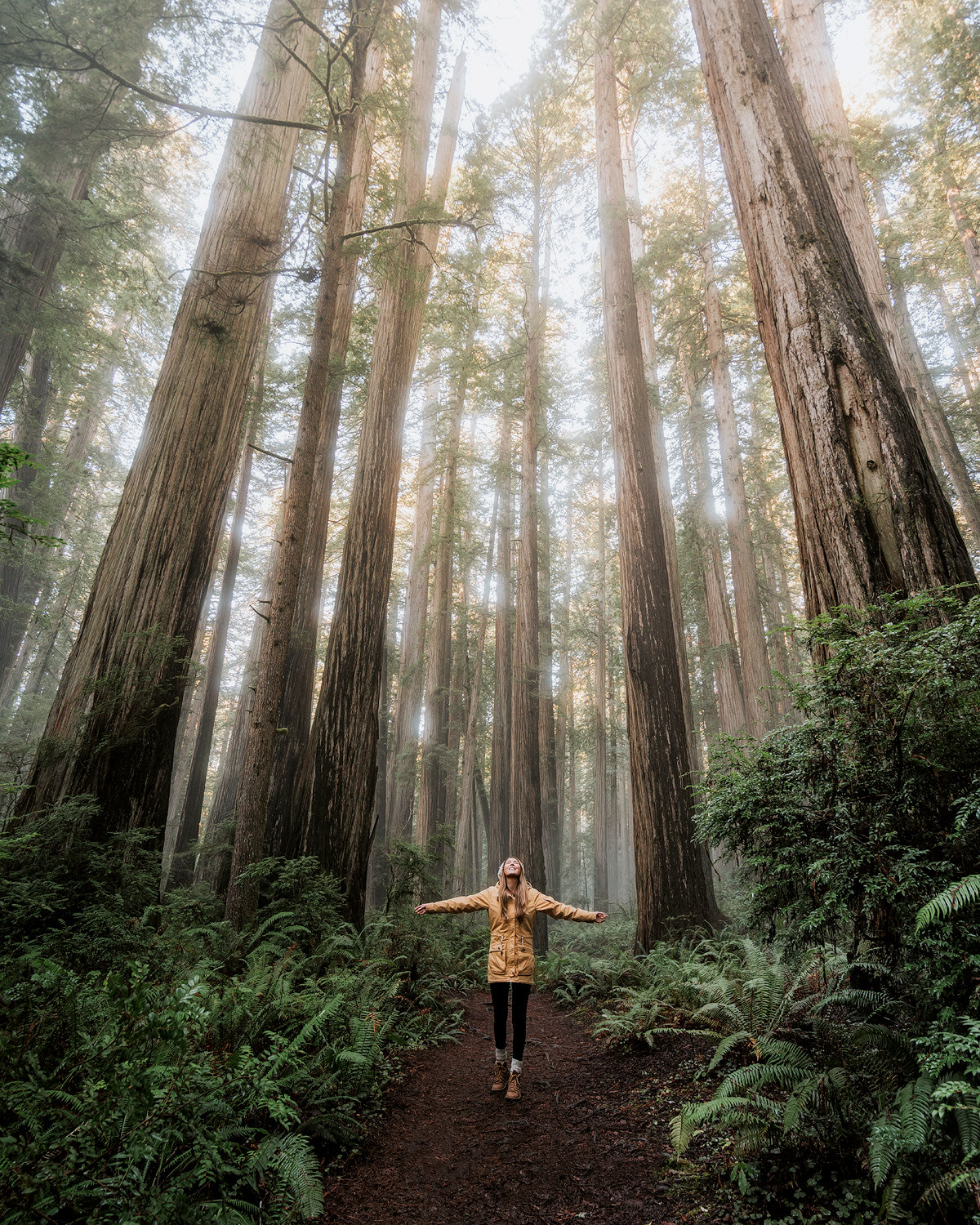 Must Do Scenic drives:
Bald Hills Road: located mostly in Redwood National Park.
Newton B. Drury Scenic Parkway: located mostly in Prairie Creek Redwoods State Park.
Howland Hill Road: located mostly in Jedediah Smith Redwoods State Park.
Avenue of the Giants: located in Humboldt Redwoods State Park and Richardson Grove State Park.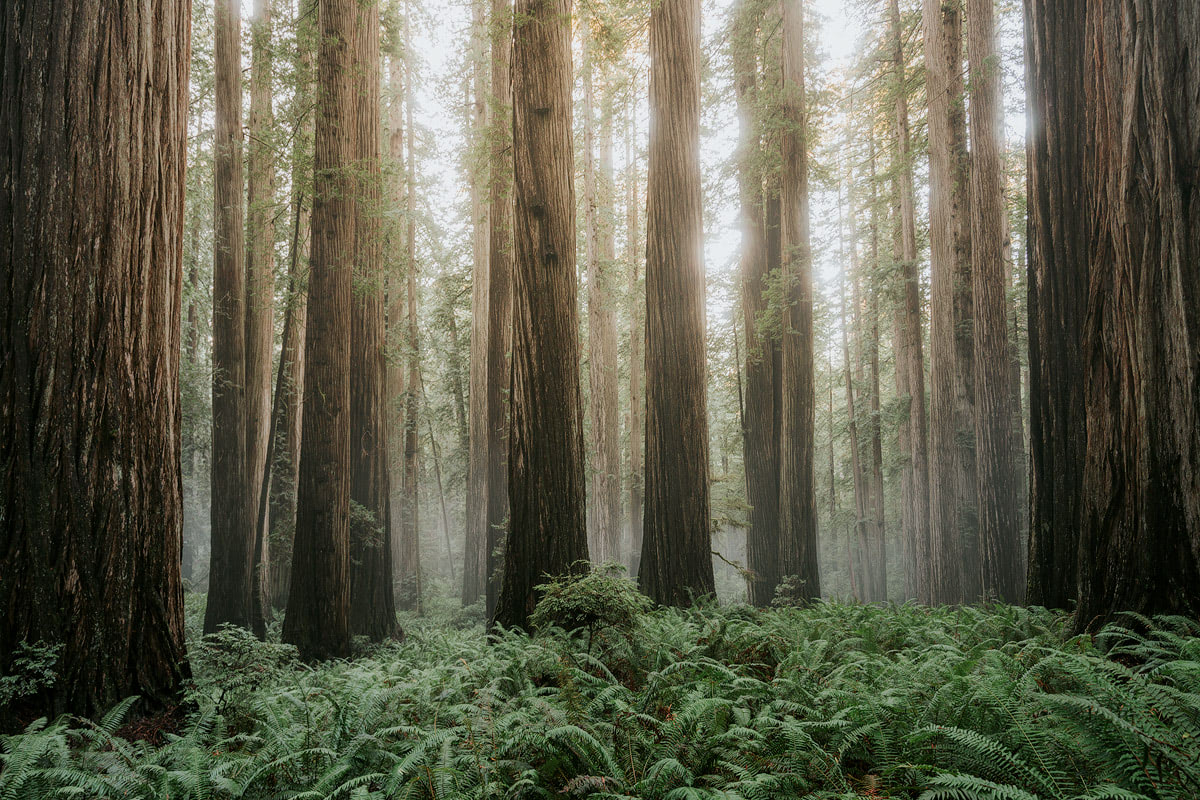 YOSEMITE NATIONAL PARK
Yosemite is like no where else on this planet… its waterfalls, valleys, towering granite walls and lush meadows are all astonishing (and will have you booking your return trip as soon as possible!) This was my fifth visit to Yosemite and I know I will be back again. Note, the recommendations discussed below are for during the winter and off-peak months, when many of the summer trails etc. are closed.
MUST DO HIKES:
Lower Yosemite Fall Trail: 0.5-miles from the trailhead, or 1.5-miles roundtrip from Yosemite Village.
Bridalveil Fall Trail: 0.5-miles roundtrip from the parking lot
Mirror Lake: 2.4-miles if taking the shuttle bus, or another 1.5-miles from Half Dome Village (Curry Village).
Artist Point: 2-miles, from the Tunnel View Parking lot.
Inspiration Point: 2.6-miles, from the Tunnel View Parking lot and provides similar but higher views over the Valley in comparison to Artist Point.
The Mist Trail (to Vernal Falls): 3-miles, the trail to Nevada Falls is usually closed in winter.
Four-mile Trail: 9.4-miles, from the Valley to Glacier Point (open some of winter).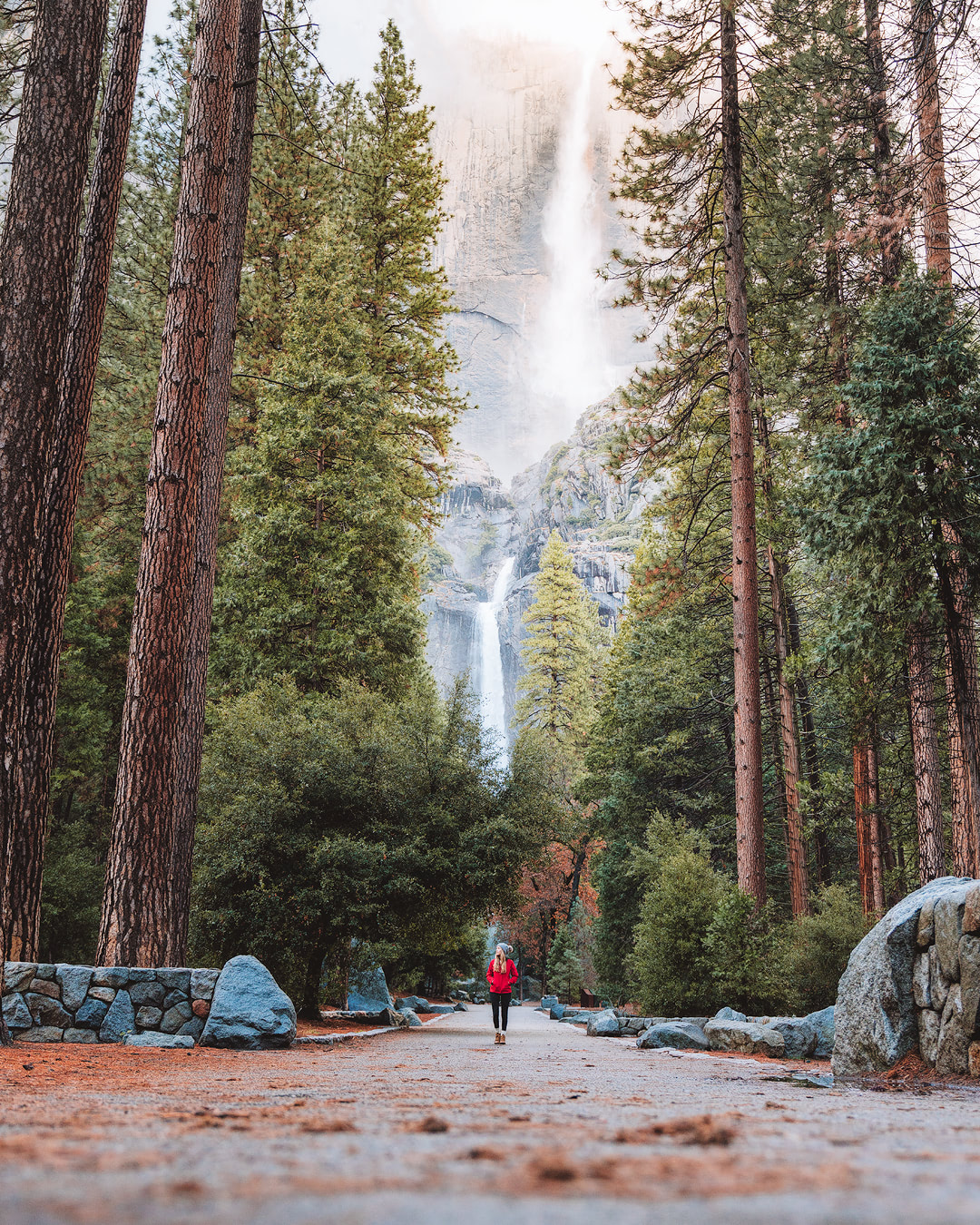 Photography hot spots:
Tunnel View: best at sunrise or sunset, especially if there is low fog in the valley or a snow storm is clearing.
Valley View: best at sunrise but also pretty in the late afternoon/sunset.
Cathedral Beach: best at sunrise, especially after some snow fall.
Artist Point: best at sunset when golden/pink light is hitting El Capitan.
Yosemite Falls: best shot during the day or morning in overcast weather or ambient light.
Firefall at Horsetail Falls: a phenomenon that happens around the second week of February, when light hitting Horsetail Falls make it appear like lava or fire.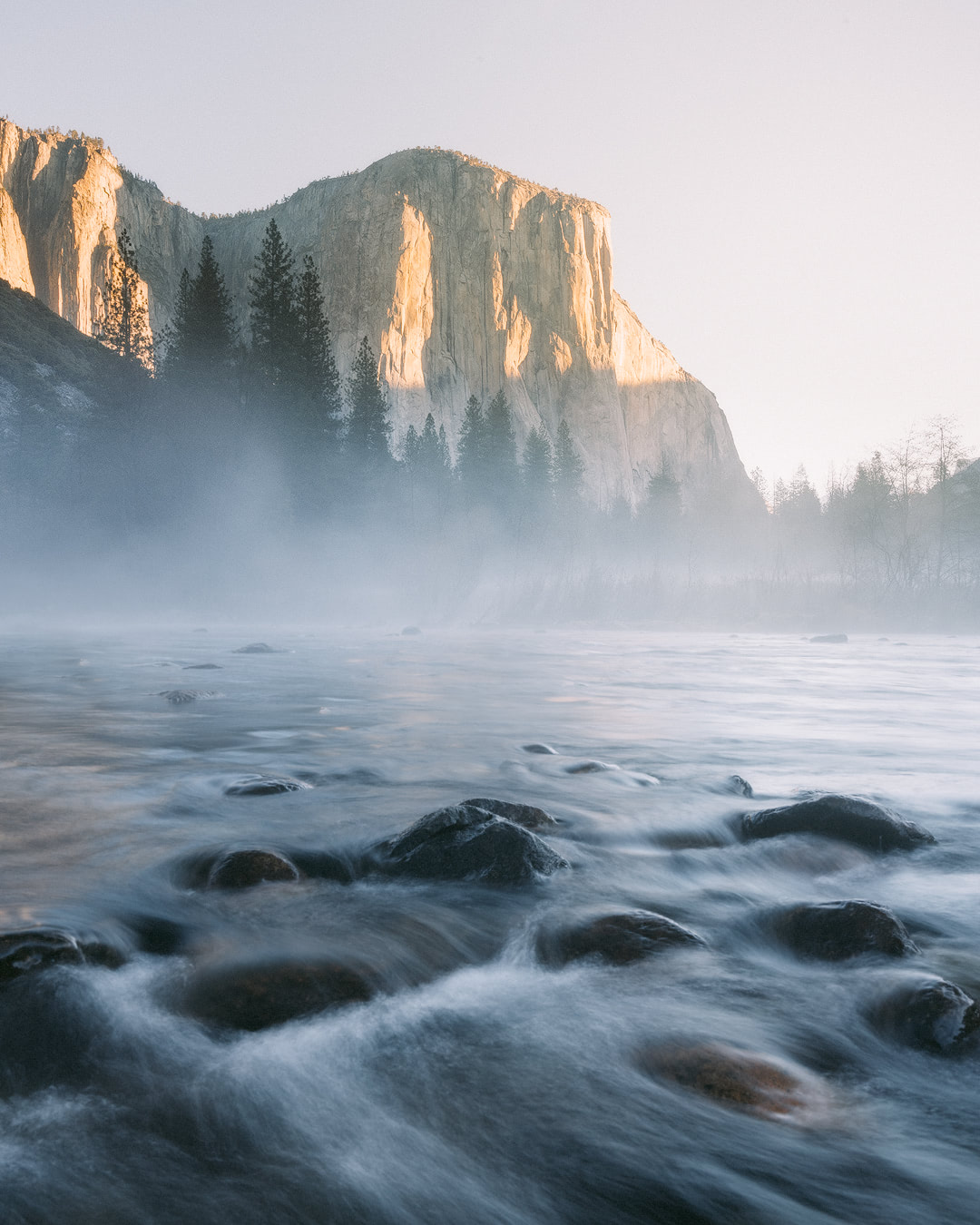 ---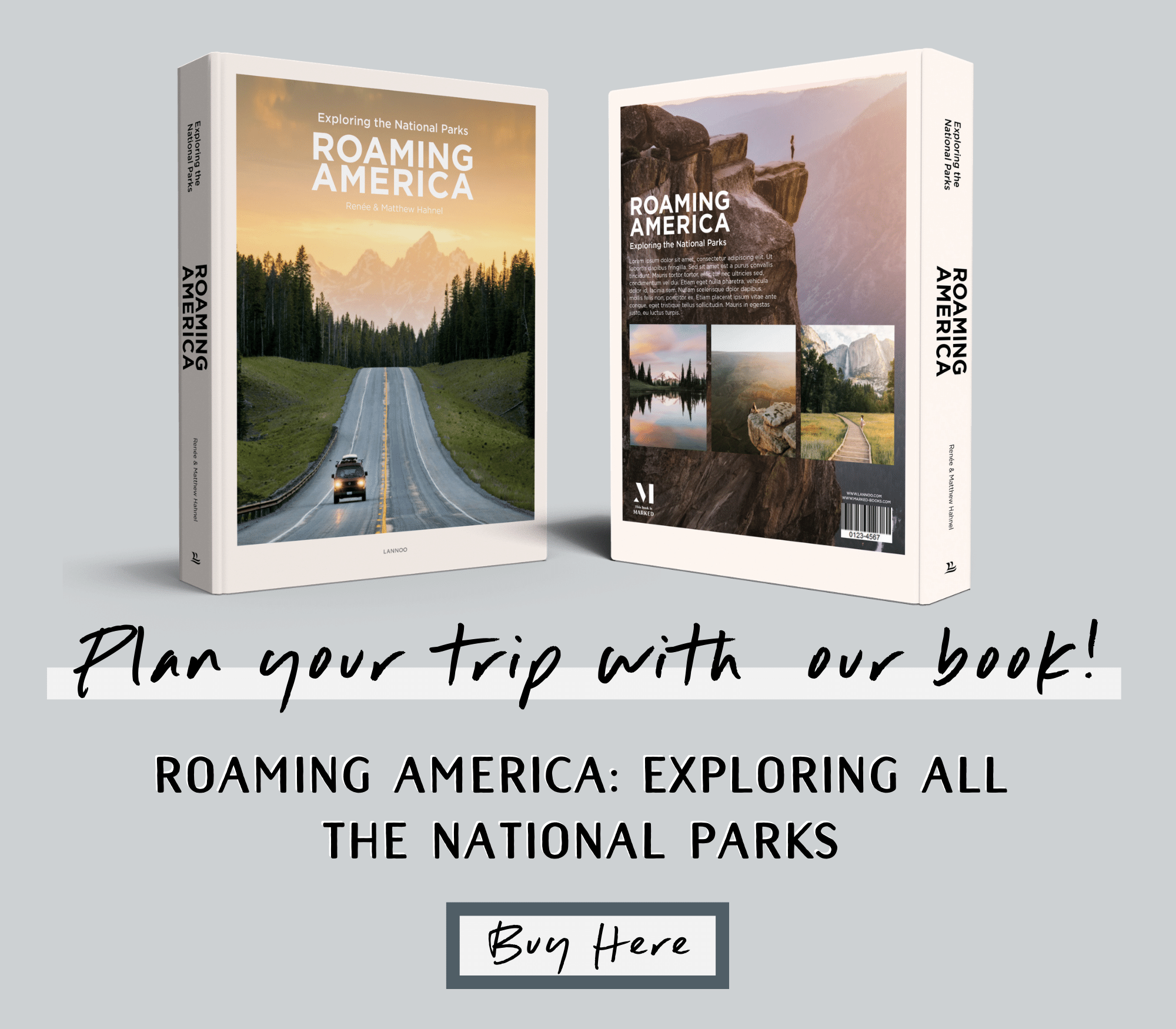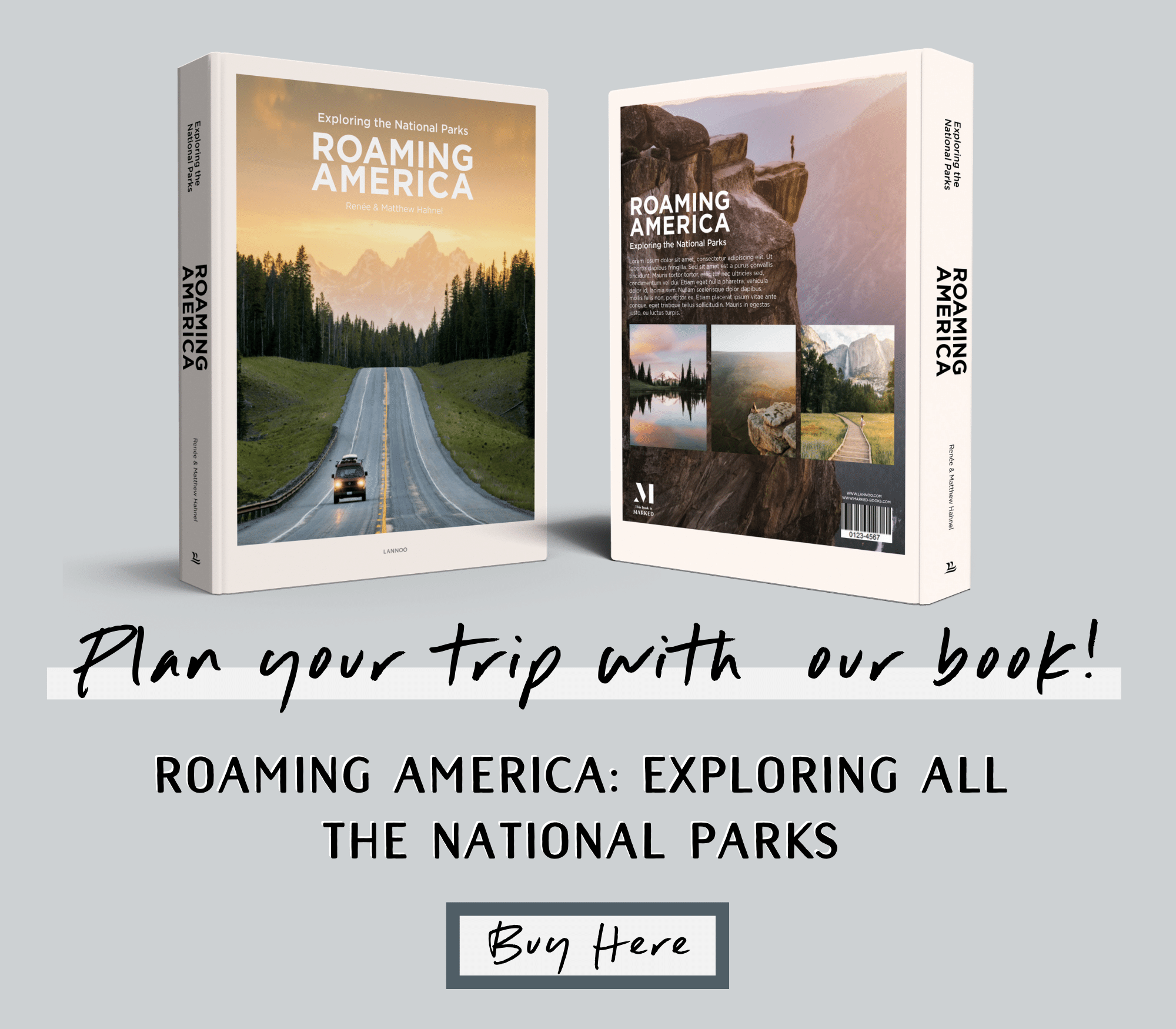 ---
WHAT TO PACK
Winter trips can be so much fun IF you pack the right things! Because I mean no one likes being cold and hangry…
Warm clothing: I would suggest a rain coat, warm parka/down down jacket, thermal layers, warm socks, beanie, gloves and neck warmer/scarf. Pack items that can be layered for a range of temperatures and conditions.
Waterproof shoes: Warm, waterproof hiking shoes are probably your best bet if you plan on getting out and exploring, especially in snowy/wet conditions.
Your camera: Do I even need to give an explanation?! You will want to take SO many photos in these beautiful parks.
Lots of snacks: Of course it is a must to bring snacks! Winter time often means limited places to eat, so having some of your favorite go-to snacks are a great idea. My favorite this trip were the Nature Valley Dark Chocolate, Peanut & Almond Sweet & Salty Granola Bars… SOOOO yummy!
National Park Pass: You can pick one up from the park entry stations at the beginning of your visit, or prior online or over the phone. U.S. National Park entrance fees vary from $10-$30 per day (depending on the park), or $80 annually. There are also some free entry days throughout the year (e.g. National Public Lands Day). Check out the nps.gov website for more information.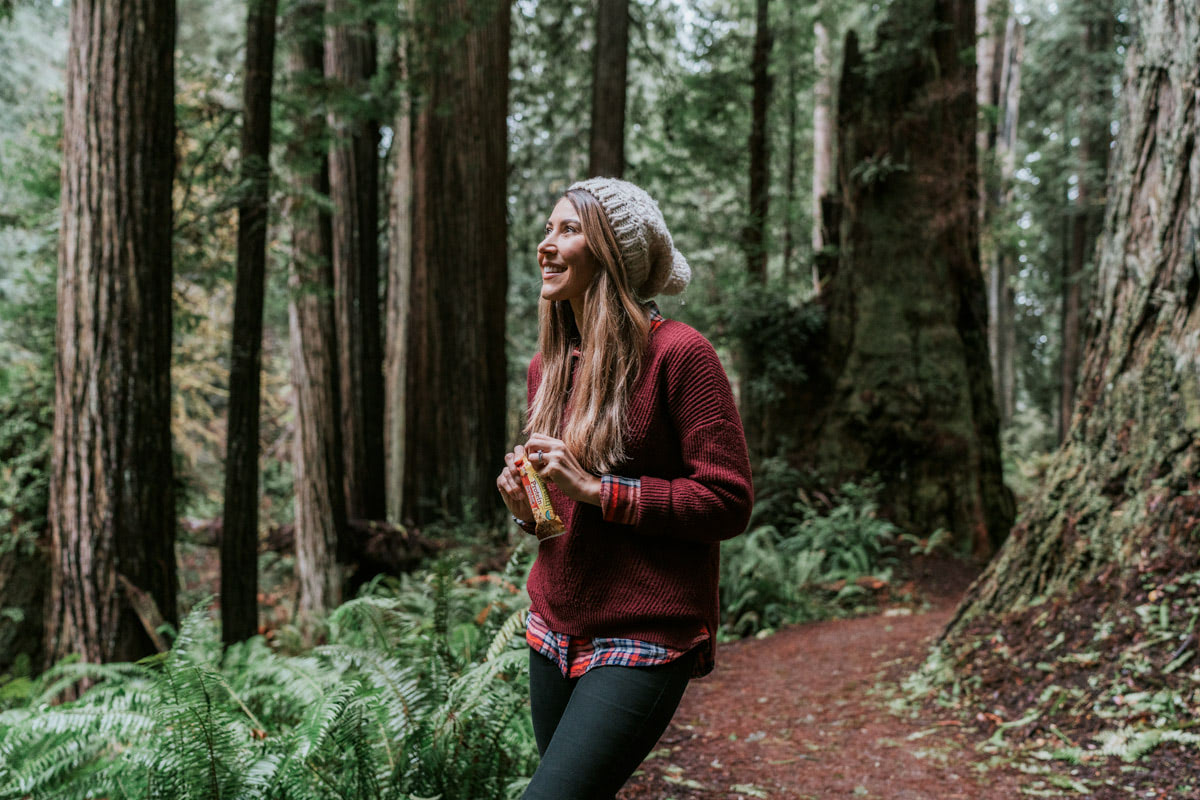 WHERE TO STAY
There are various options for accommodation in each of the parks, including camping and more luxurious stays. We opted to stay at a nearby motel in Redwoods and an Airbnb 20-minutes outside of the Valley for our visit to Yosemite. Here are some options:
Redwoods: Crescent City is a brilliant spot to base yourself to explore the Redwood National and State Parks. It is also a relatively affordable town with motels, RV parks, tent camping, Airbnbs, and water-front hotels.
Yosemite: Most people want to stay in the Valley due to its proximity to most sights and activities. There are hotel, camping and cabin-style options in the Valley, or many visitors choose to stay just outside of the park and commute in. West Yosemite has some Airbnb options, El Portal has a lodge and hotel, and Mariposa has various accommodations.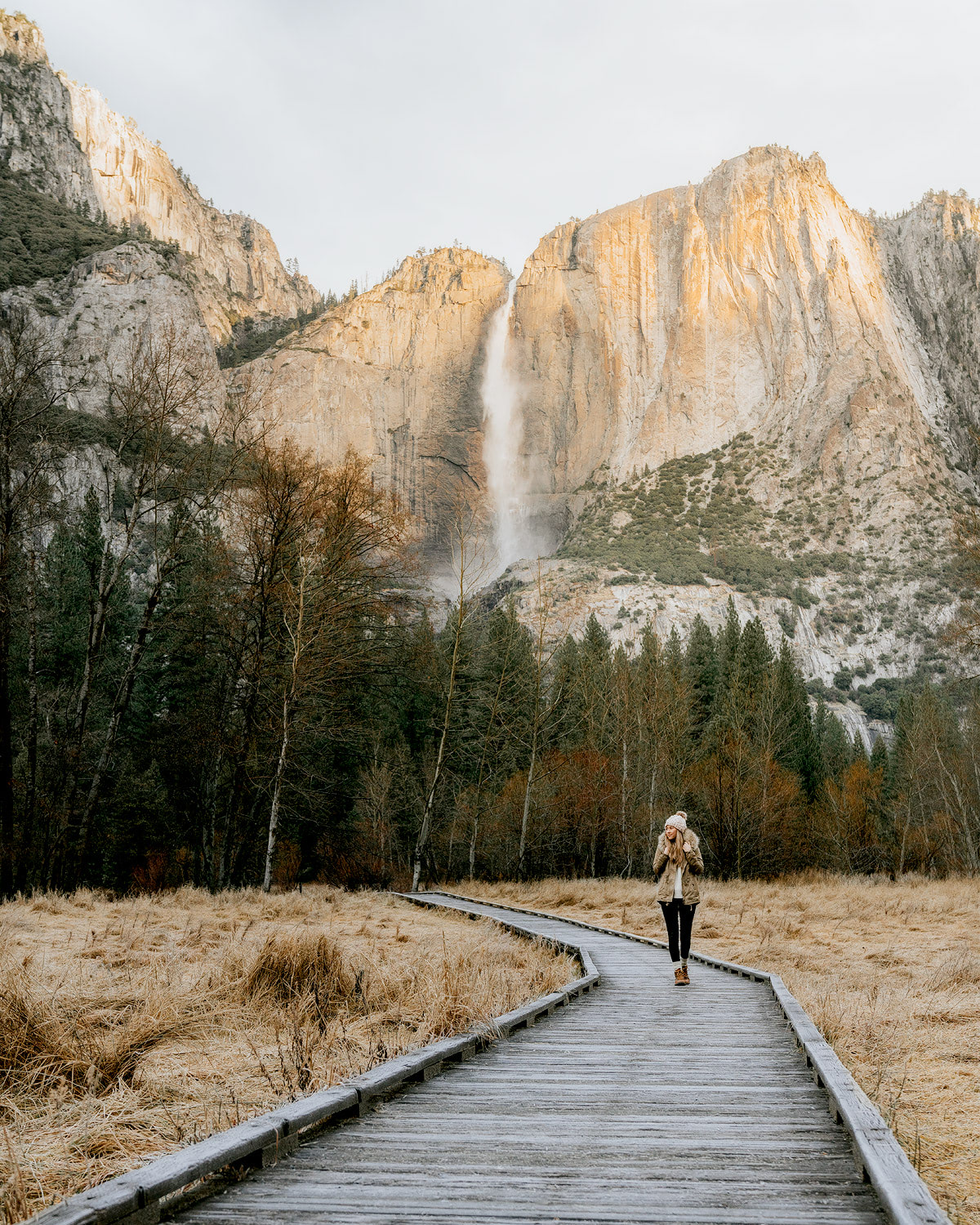 VIDEO OF MY ADVENTURE
PIN THIS!

Like road trips? Check these out!
Road Trip to all 59 American National Parks
10 Tips to Feeling More at Home on the Road
Ultimate Alberta Canada Winter Road Trip
Disclaimer: This trip and blog post were in partnership with Nature Valley. As always, my opinions, recommendations and tips are all honest and unbiased.