I was born and bred in Melbourne, Australia, but have based myself out of the USA for the last 20 months. My husband (Matthew) and I decided we needed to be back in Australia for some family commitments later this year. So the choices were either, 1. Take a few weeks leave from my day job (speech therapist), or 2. Quit my job, put our stuff into storage and travel for 6 months. I bet you can guess which one we chose?! Read on to hear about our Rocky Mountain road trip!
Rocky Mountain Road Trip: Canoeing, Hiking, Grizzly Bears & Alpine Lake Dips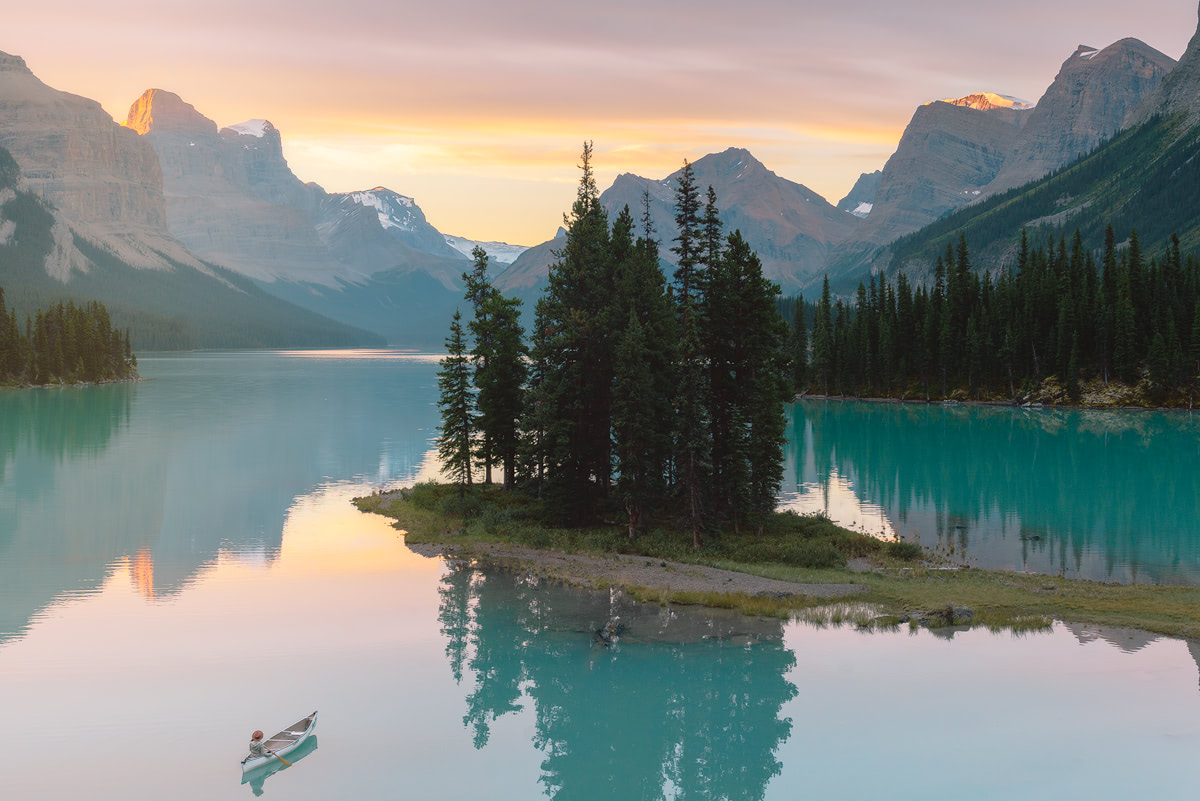 The first part of our adventure was spending the month of August on the road. Matthew and I drove 4600+ miles through the Rocky Mountains – from Colorado, through Wyoming, Montana and up into Canada… and back. We lived out of our Toyota 4Runner which has a CVT roof top tent installed. Some of the road trip was also spent camping in the backcountry and we did treat ourselves to two nights in a hotel.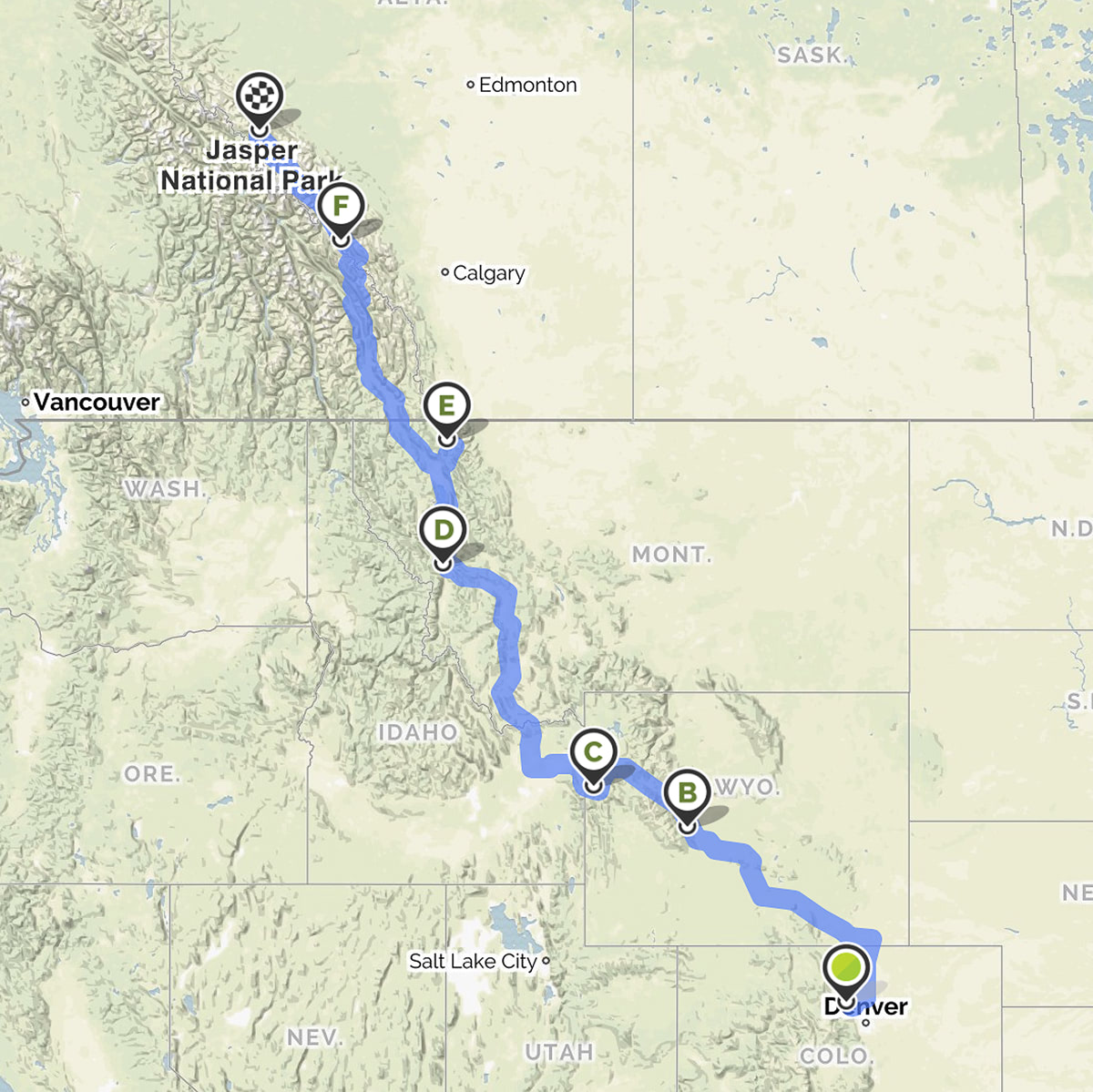 A) Start – Boulder, Colorado
B) Wind River Range, Wyoming
C) Grand Teton National Park, Wyoming
D) Missoula, Montana (stopover)
E) Glacier National Park, Montana
F) Lake Louise area, Canada
G) End – Jasper National Park, Canada
(and back again!)
We were so incredibly lucky with the weather during our road trip. It only rained a handful of times and it was only in short bursts. The light and sunrise/sunset colors we were treated to were absolutely insane. There were way too many trip highlights to blog about, so I will pick my absolute favorite memories…
Wyoming
After crazily packing up our apartment and belongings in Colorado, we desperately needed some nature therapy. Where else could be better to do this than in the Wyoming wilderness?! Matthew and I hiked into the Wind River Range for two nights and based ourselves in the Cirque of the Towers area. We slept under clear skies of what seemed like a million stars, explored nearby waterfalls and lakes, and recharged our batteries. It was the perfect way to reset the mind and body and leave behind the stressors of day-to-day life.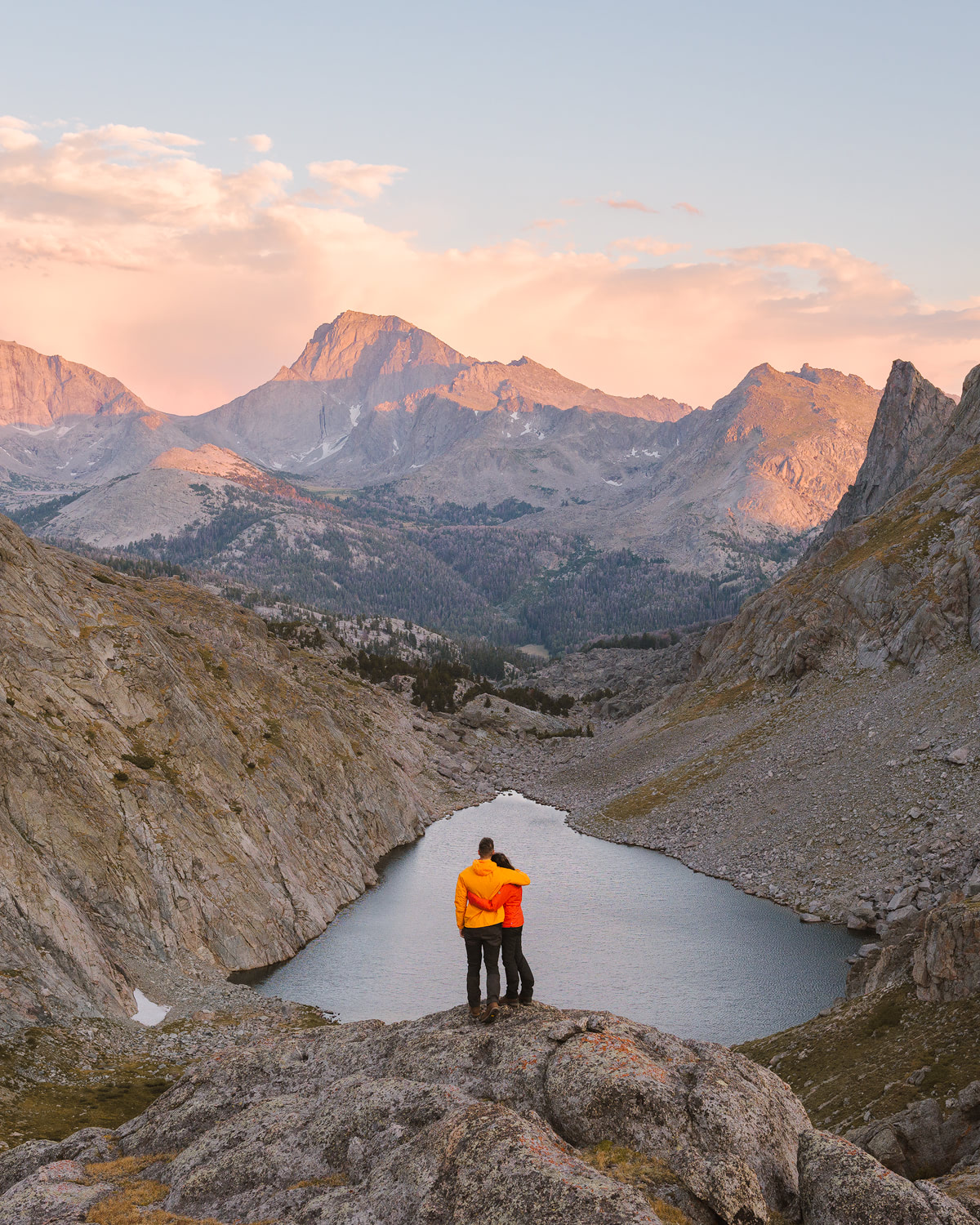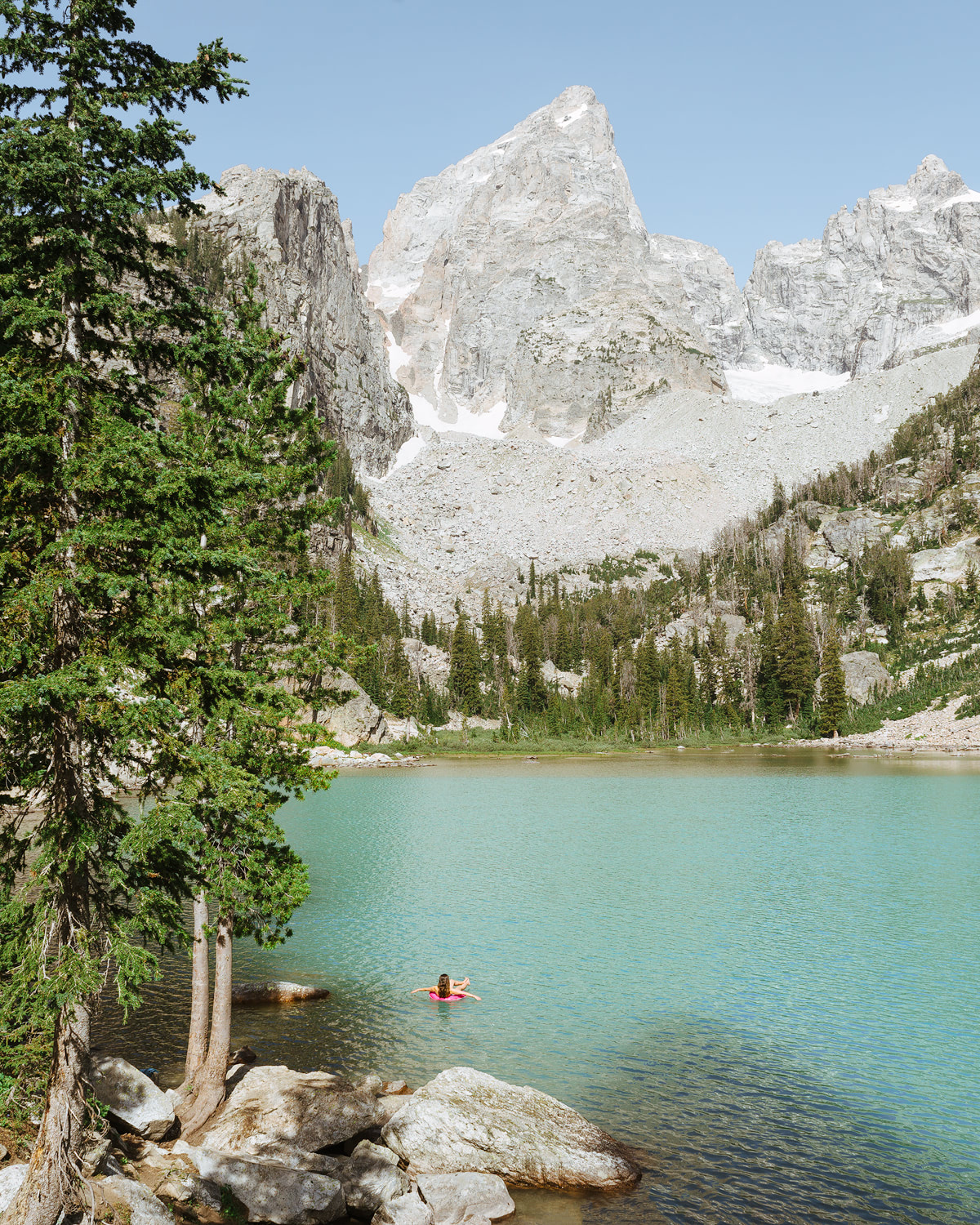 Our next stop was one of my favorites in the Rocky Mountains, Grand Teton National Park. We had an amazing camping spot just outside of the park, with 360 mountain views and fewer people. It was incredible falling asleep and waking up to an unobstructed view of the Tetons from our rooftop tent. It was 90+ degrees so a friend of ours took us to a magical backcountry lake for a refreshing dip. Hiking in the fluorescent pink tube was 100% worth it. Summer bucket list item = check.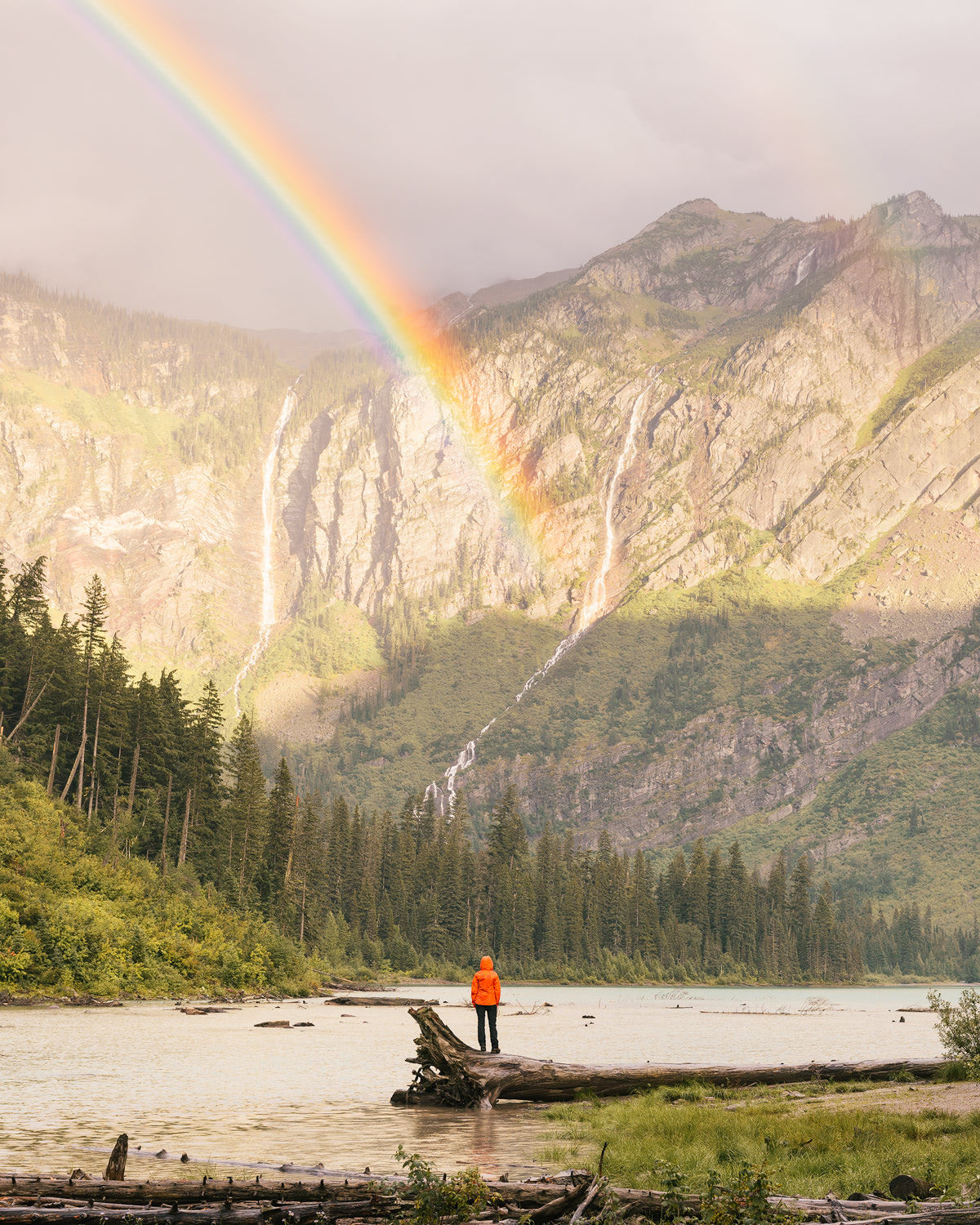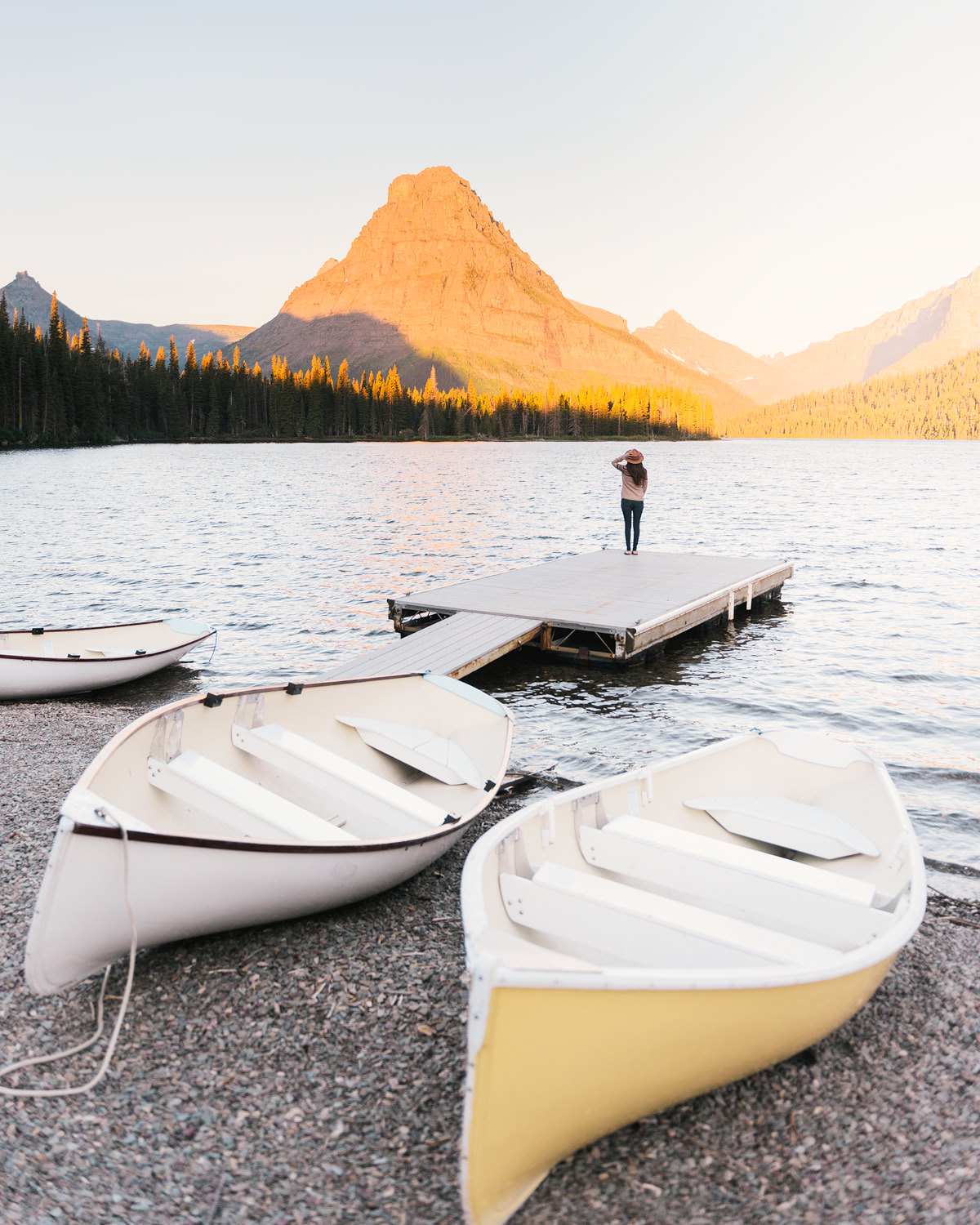 Montana
The road was calling once again so we packed up the rig and headed north to Glacier National Park. We were lucky enough to meet up with some new and old photographer friends in the park. My fondest memory was a hike to Avalanche Lake for sunset. It started raining halfway into the hike and had us disappointed that we wouldn't get a pretty sunset.
Just as we reached the clearing for Avalanche Lake, out came the most vibrant rainbow I have ever seen. The group of us took in the beautiful sights before hiking back to camp for the night. There were lots of "Hey Bear!!" calls from us girls as we hiked back in the dark… We were determined not to round a corner face-to-face with a Grizzly Bear.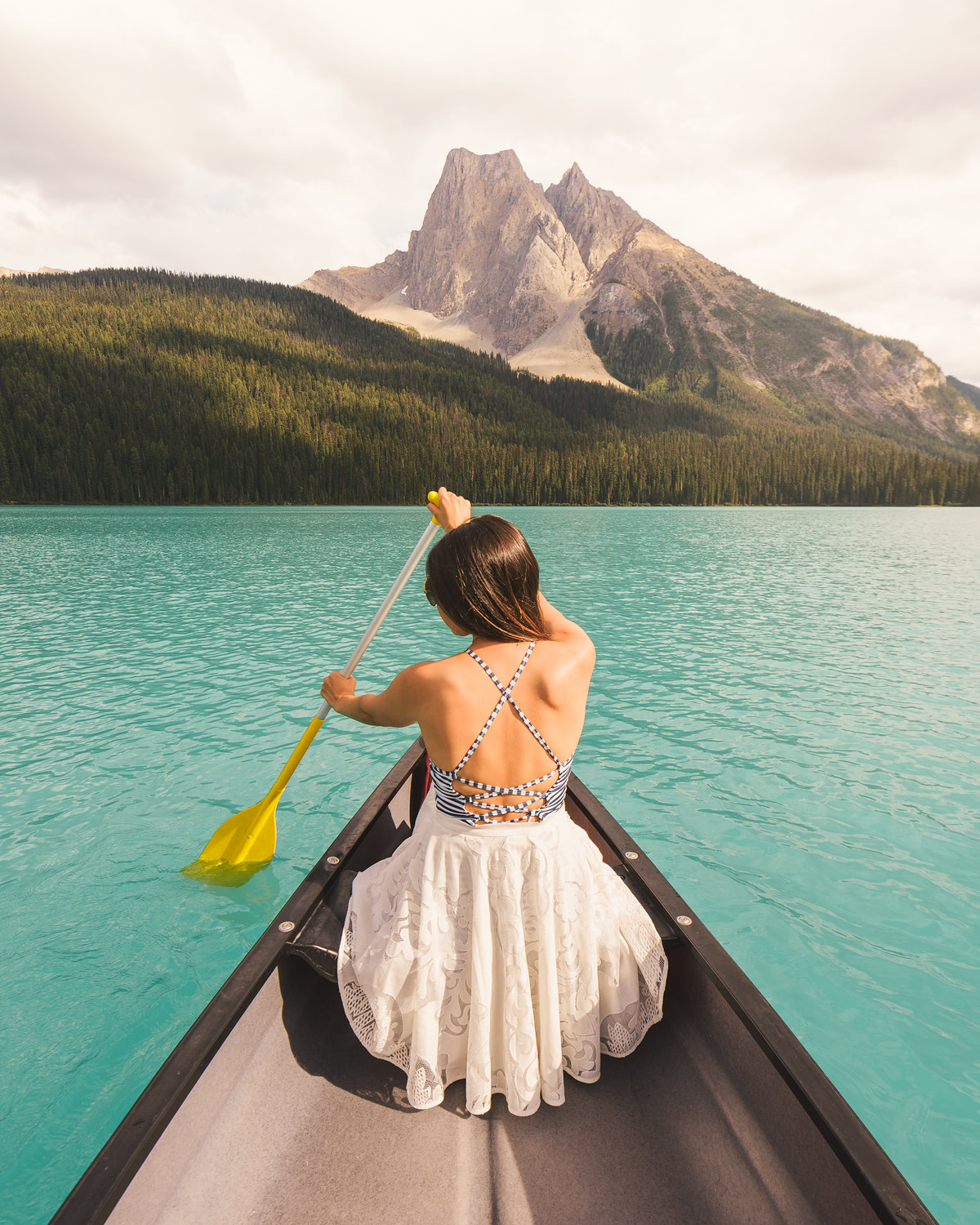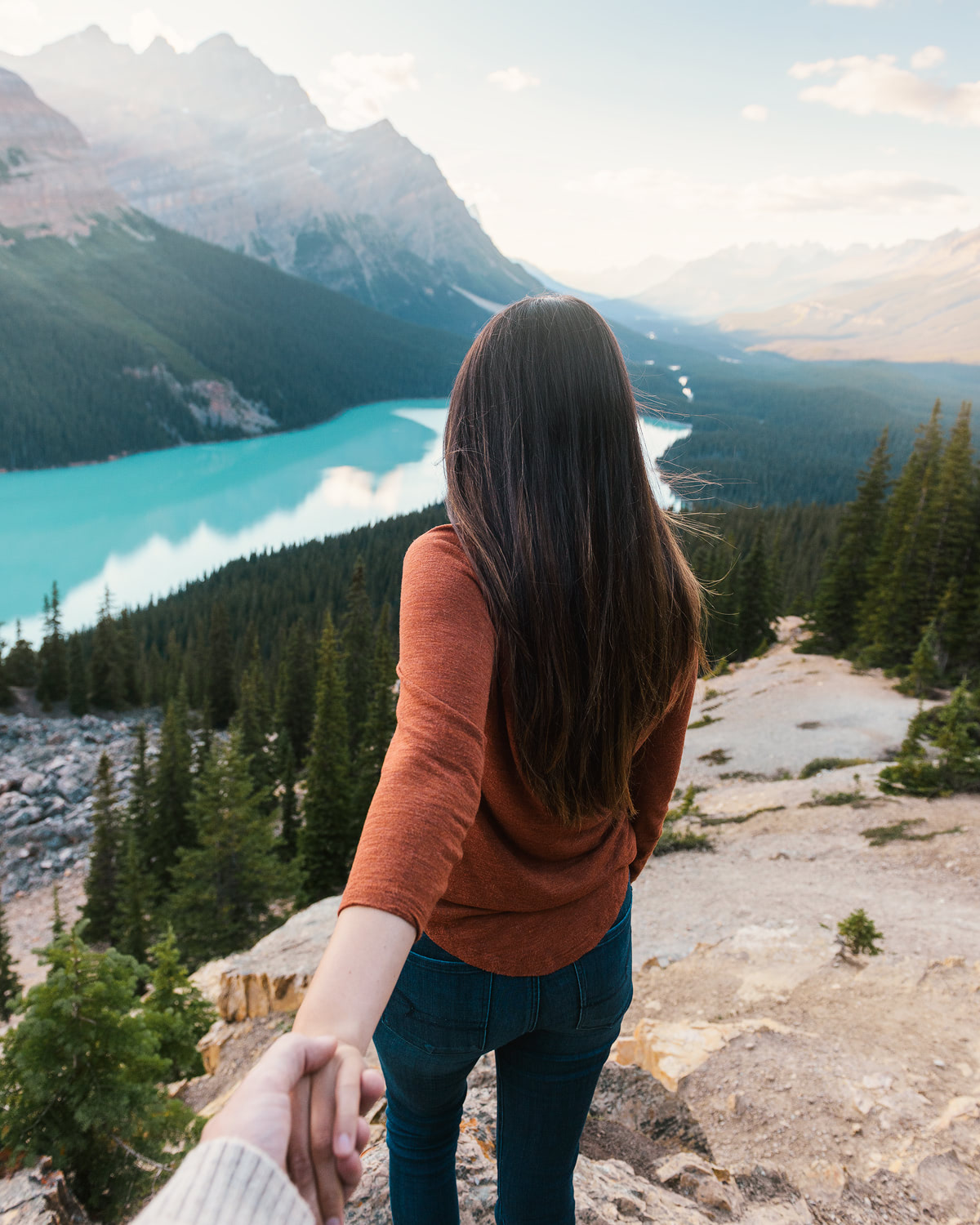 Canada
Our next destination was the Canadian Rockies, where we would spend the last 2 weeks of our trip. During that time we ventured to numerous lakes, rivers, canyons, a cozy tea house, and too many roadside pull-overs to count. I was lucky enough to celebrate my birthday by going canoeing on Emerald Lake with some great friends.
Paddling through that turquoise water was seriously out of this world. The following morning a bunch of us crawled out of our sleeping bags at 3:45 am to chase sunrise. We hiked up to the most gorgeous backcountry lake just in time for the sky to light up. The group left absolutely buzzing and ready to brag to everyone who chose to sleep in.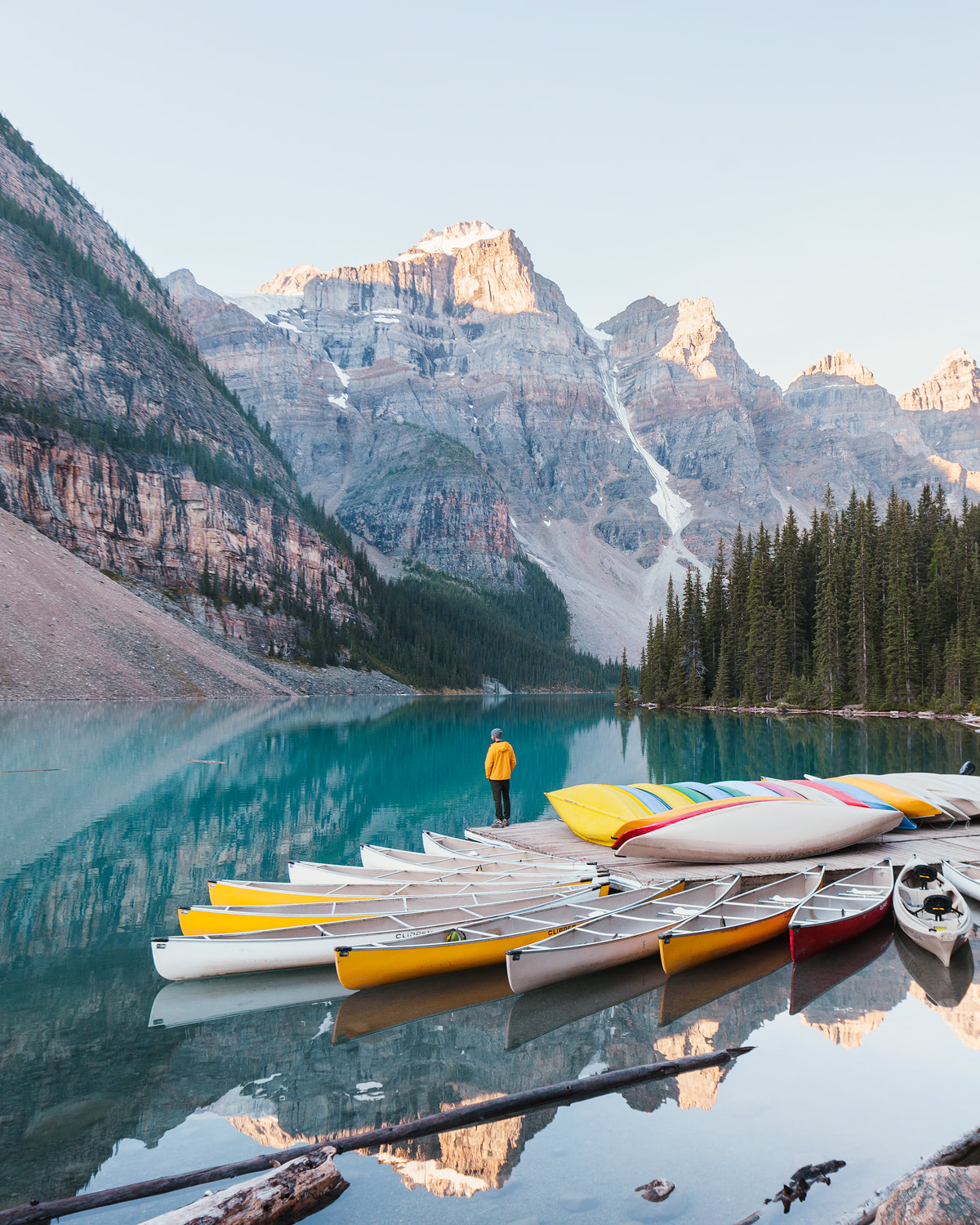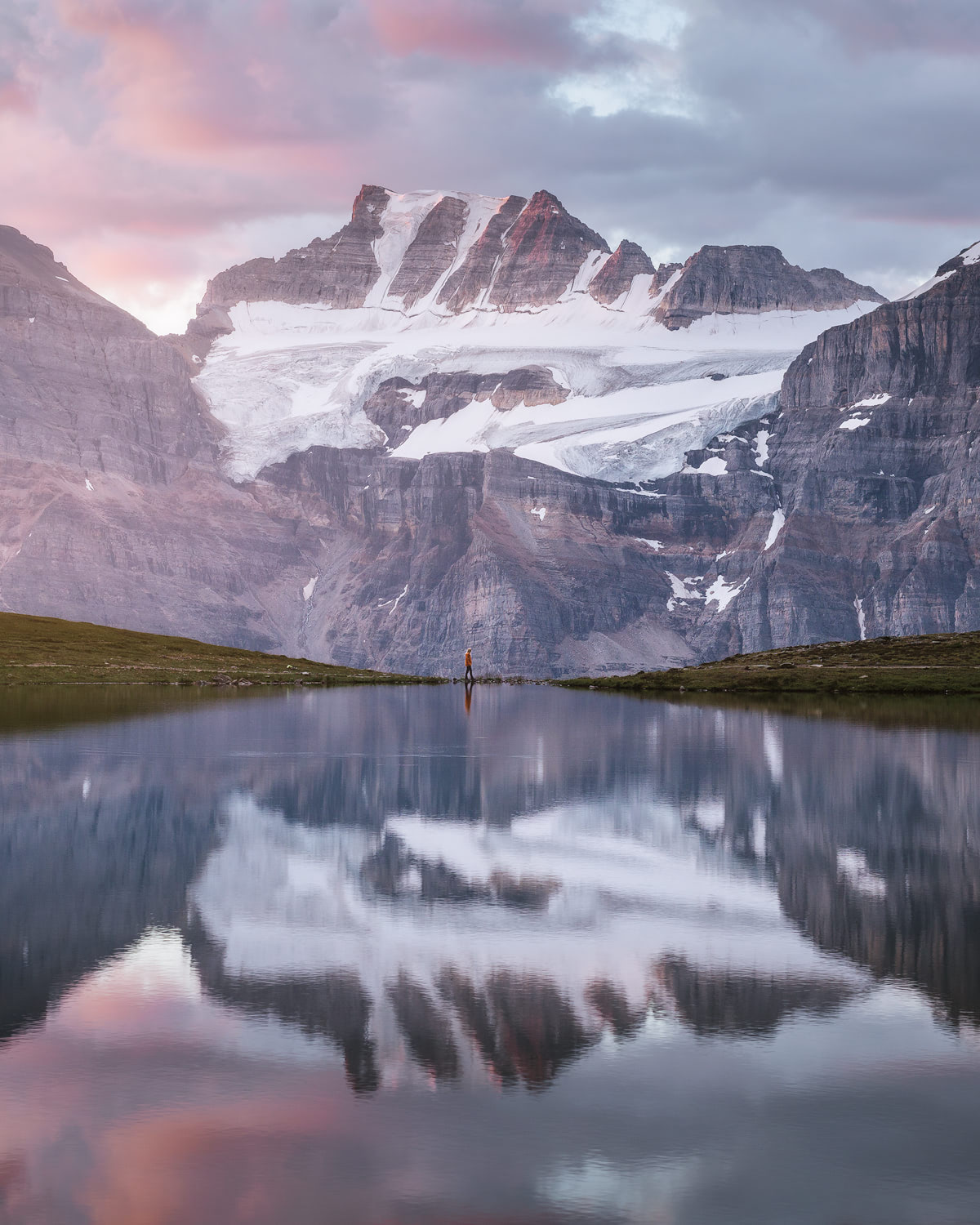 The highlight of the entire Rocky Mountain road trip for me was our canoeing adventure out to Spirit Lake in Jasper National Park. As it neared sunset, the six of us rented our canoes/kayaks and preceded to sort out our belongings in the lake parking lot (to the curious looks of many tourists). We packed our cameras, food/water supplies, lots of layers and warm sleeping bags. We knew it was going to be a long and cold night. We set out in some beautiful afternoon light, Matthew and I in the canoe, Christian and Ty in a kayak, and Elisabeth and Michael in another kayak.
We paddled 14kms through sunset and under the full moon's glow. It was dead quiet out on Lake Maligne other than the sound of some distant wolves howling and the occasional birds flying overhead. Eventually, we made it to the boat dock adjacent to Spirit Island. It was a chilly and clear night as we photographed the stars and full moon.
Eventually, the sun rose and we were treated to a glorious and peaceful sunrise. I couldn't even count the number of times someone in the group said "this is one of the best adventures I have ever been on". We were all pinching ourselves. We paddled the 14kms back to our cars feeling exhausted but knowing we had all just experienced something very special.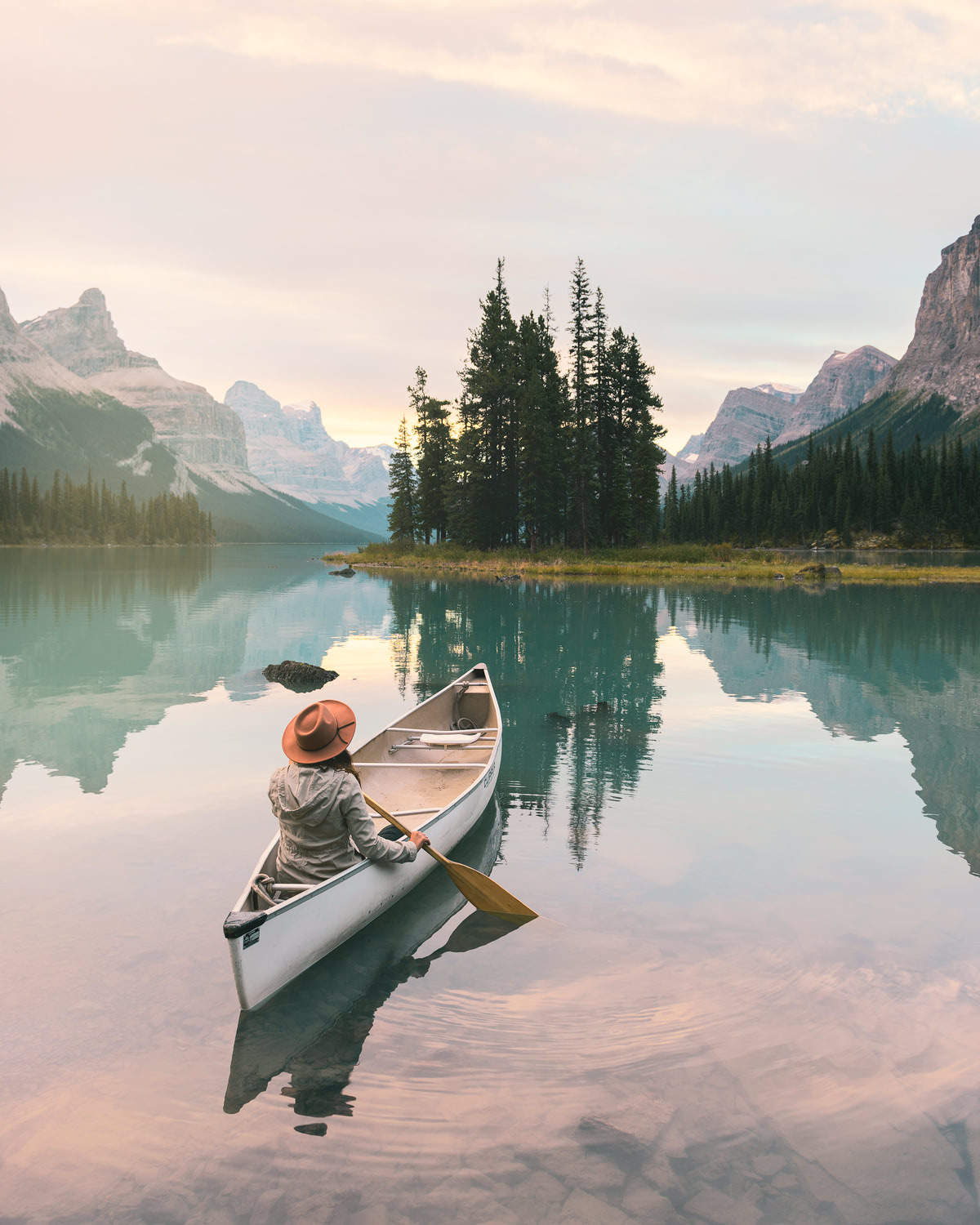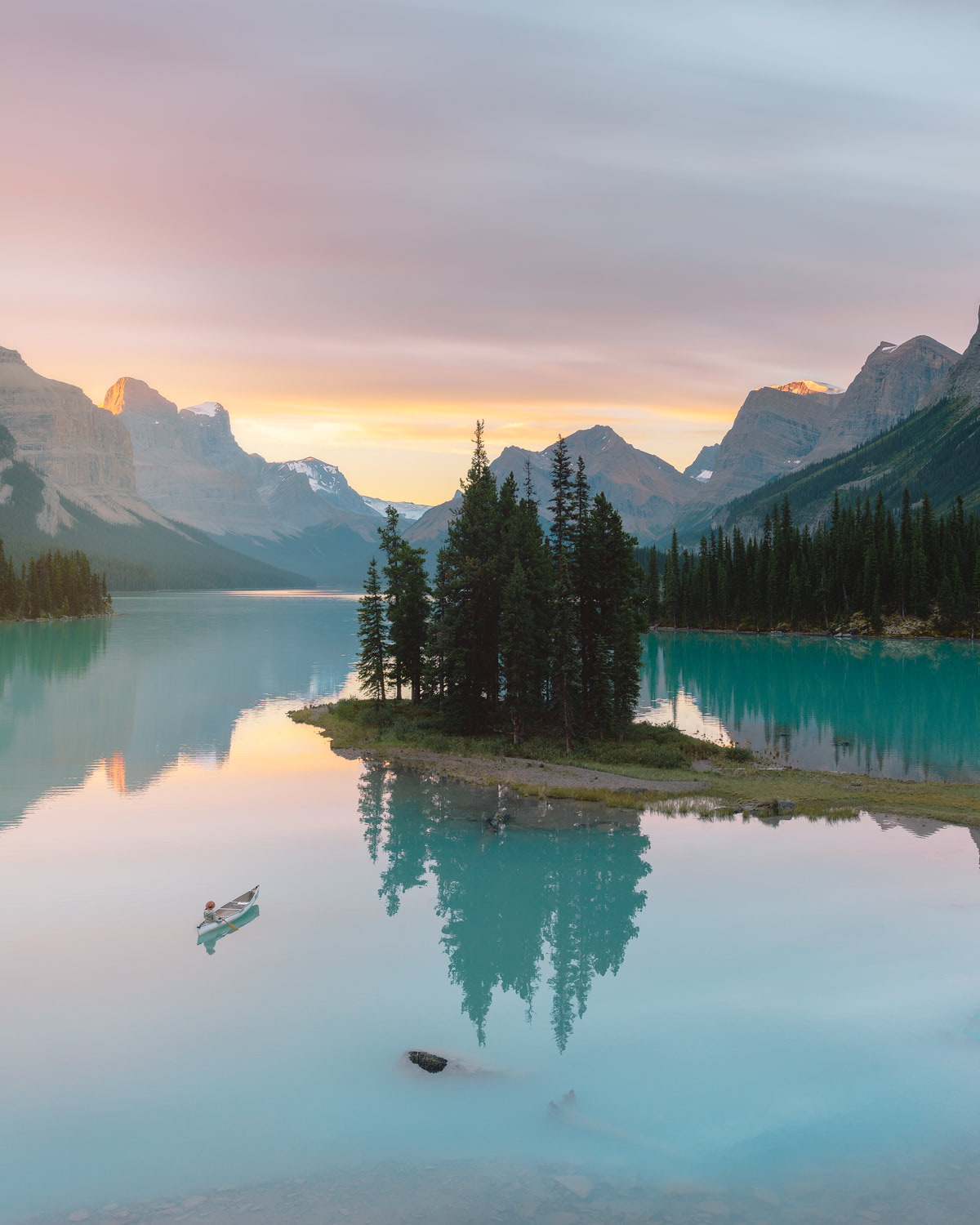 During these four weeks, I averaged about 5 hours of sleep a night, ate way too much ramen, showered very little, caught more sunrises/sunsets in a row than I have ever done before, and had the time of my life.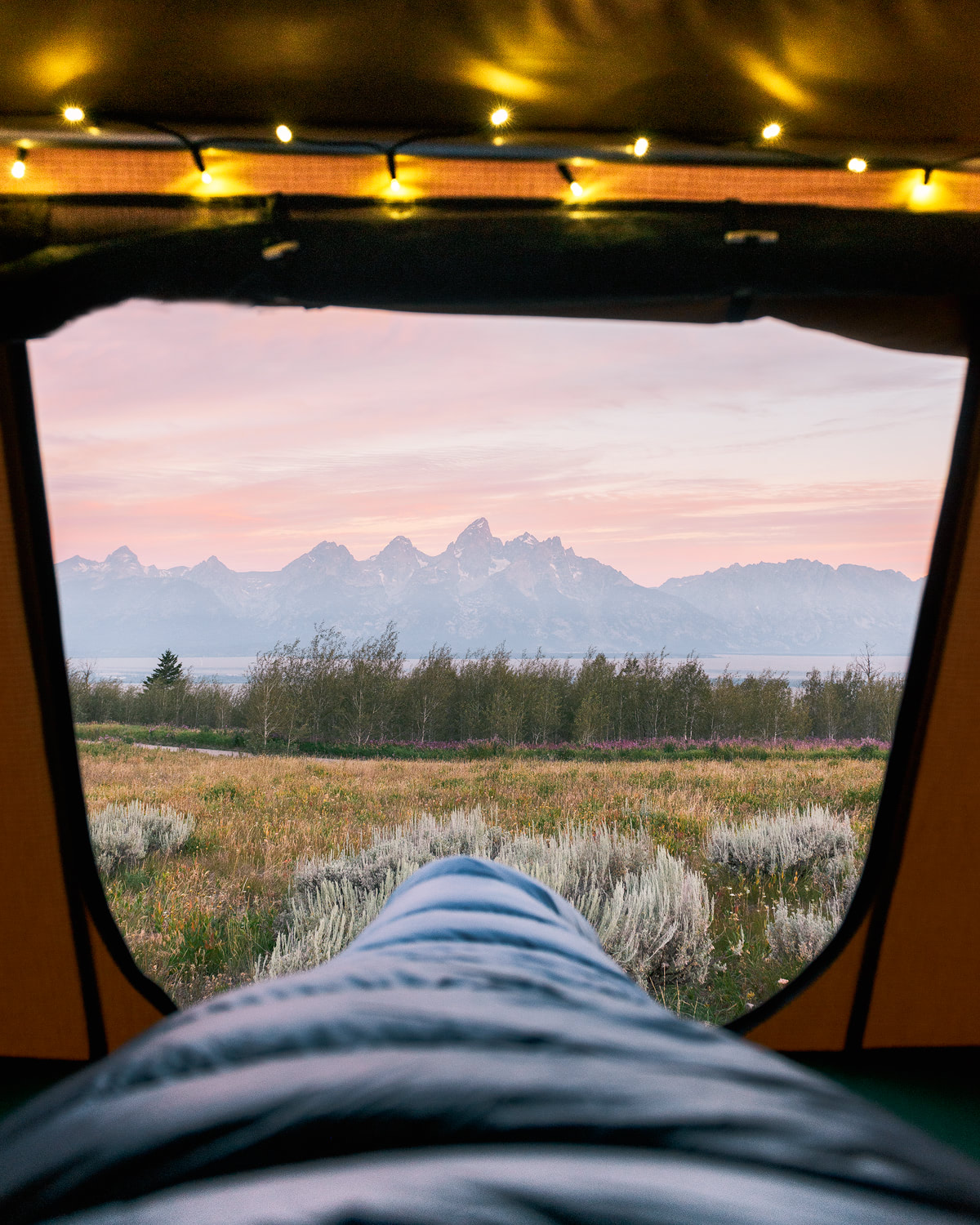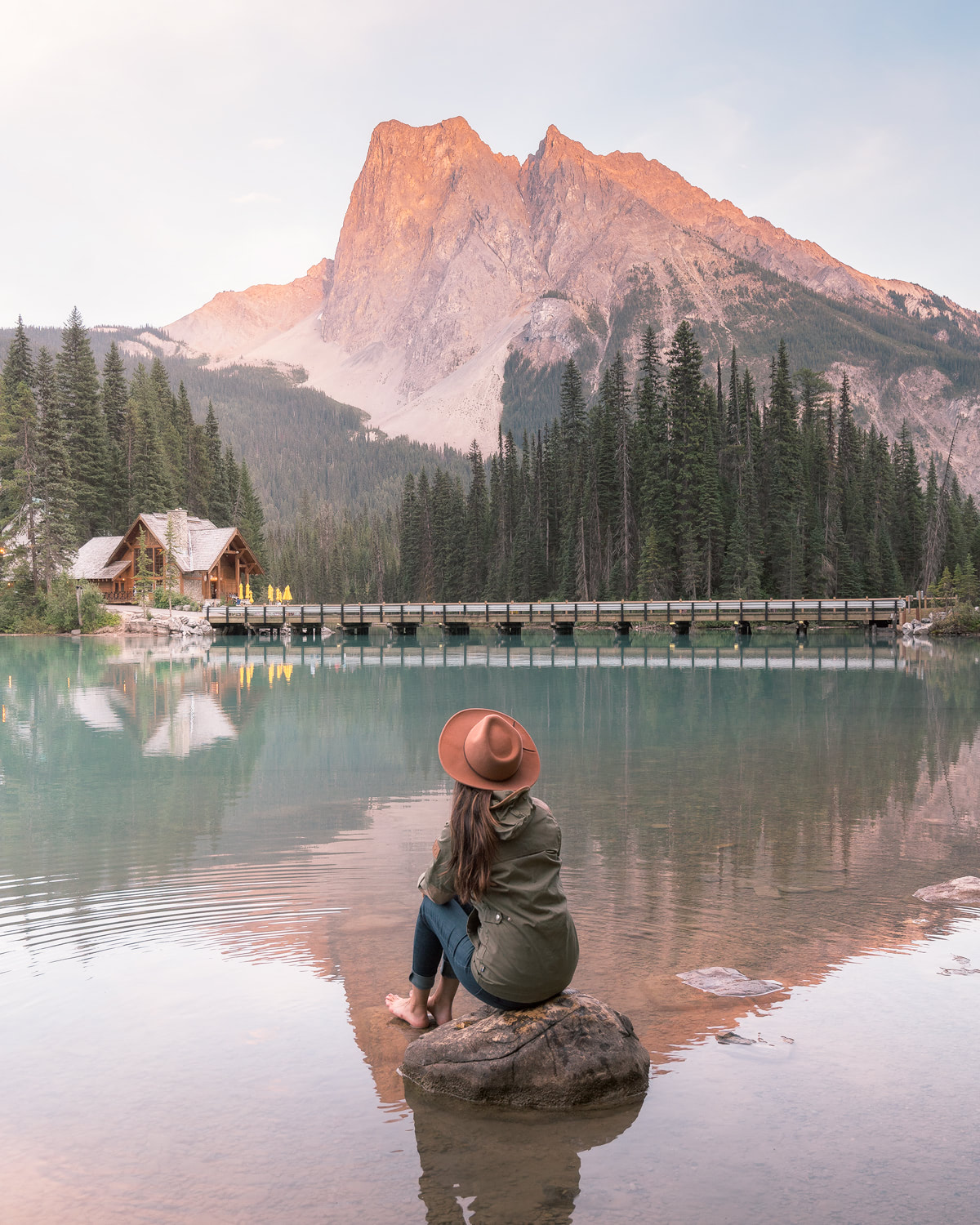 Similar articles!
America's National Parks: Ranked Best to Worst
15 Most Underrated National Parks in America
9 Best Winter Adventures near Banff, Canada
Ultimate Winter Travel Guide to Alberta, Canada