Spring is a wonderful time to travel! You can visit popular destinations before summer crowds set in, while the weather isn't too hot yet, and when prices are still relatively affordable. If you're anything like me then you are more than ready to throw off the cobwebs of winter and experience some much needed sunshine! Keep scrolling to find out 9 of the best spring travel destinations to help inspire your next trip!
In this post I have included a range of spring travel destinations. Some are based in the US for domestic trips and some are international. They are mostly nature and adventure focused because those are the kinds of trips I personally enjoy taking, but each can be tailored to suit your travel style.
Disclaimer: This blog post features some affiliate links, which means I get a small commission if you make a purchase (at no extra cost to you). It's one of the ways I can keep producing free guides and resources for my readers. Learn more about my affiliate policy here. Thank you for the support!
9 Best Spring Travel Destinations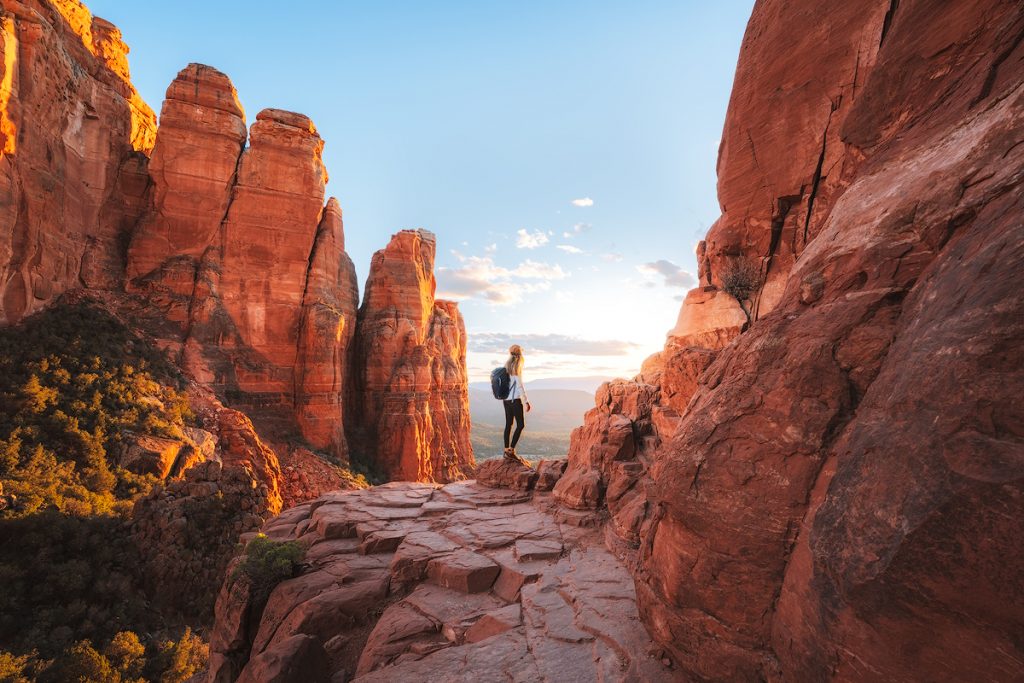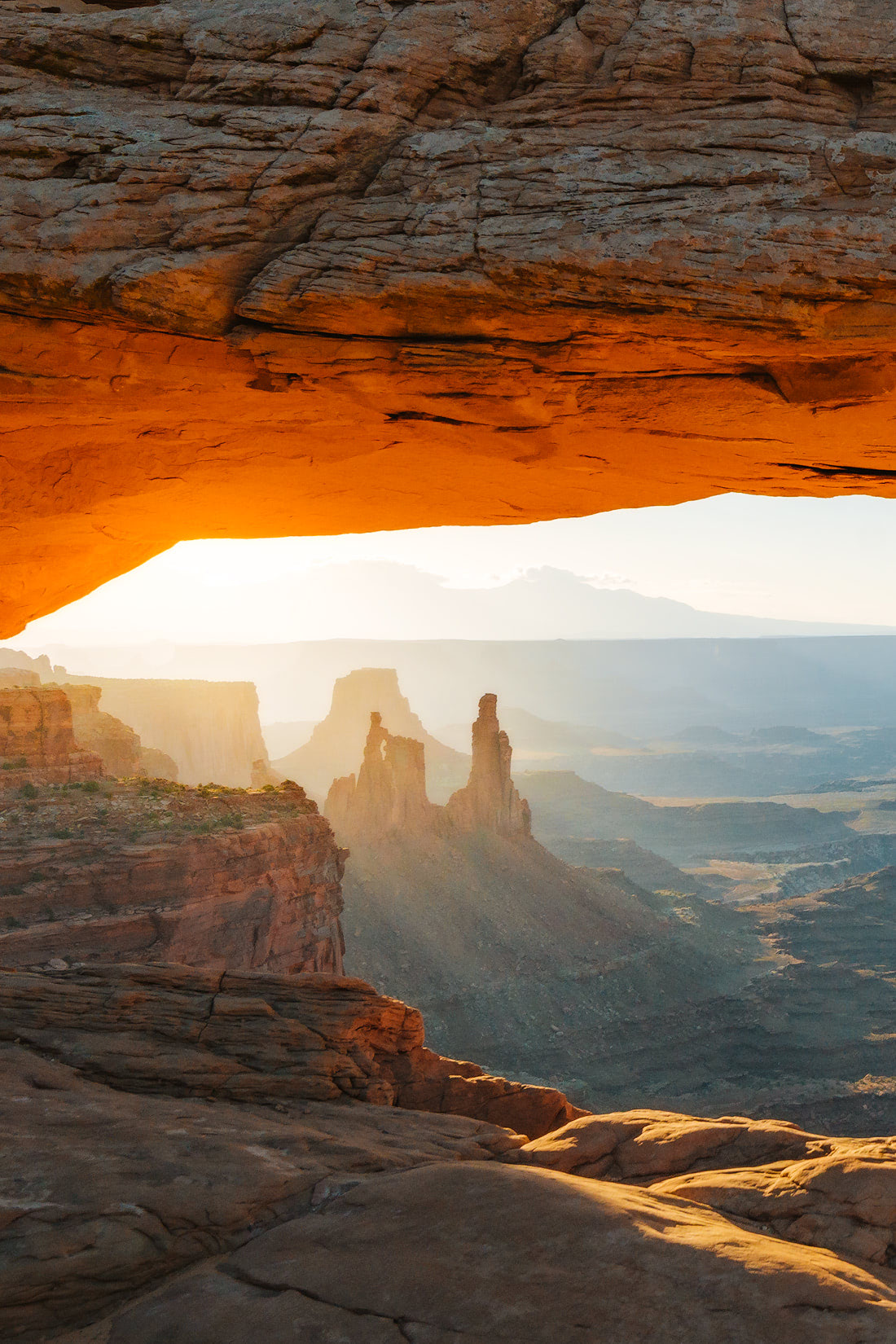 #1 Spring Travel Destination: Southwest U.S.A.
One of the best spring travel destinations is undoubtedly America's beautiful Southwest, specifically Arizona and Utah. Both of these states are bursting with things to see and do. And spring is a wonderful time to experience them during prime weather. Keep in mind that unlike most of the other destinations featured in this blog post, spring is one of the Southwest's peak travel times. I would absolutely still recommend you consider traveling there. Just be sure to plan ahead for hotels and activities. I have a blog that shares some of my favorite tips on How To Avoid Crowds at busy parks.
Some recommended Southwest destinations include Sedona, Moab, Page, Escalante, Monument Valley, and the various national parks: Zion, Bryce Canyon, Grand Canyon, Arches, Canyonlands, and Capitol Reef. You could choose one of these destinations for a quick weekend getaway, pick a few spots for a 7-10 day trip, or spend an entire season exploring the Southwest. There are endless opportunities for adventure and it's truly hard to go wrong in this corner of the country!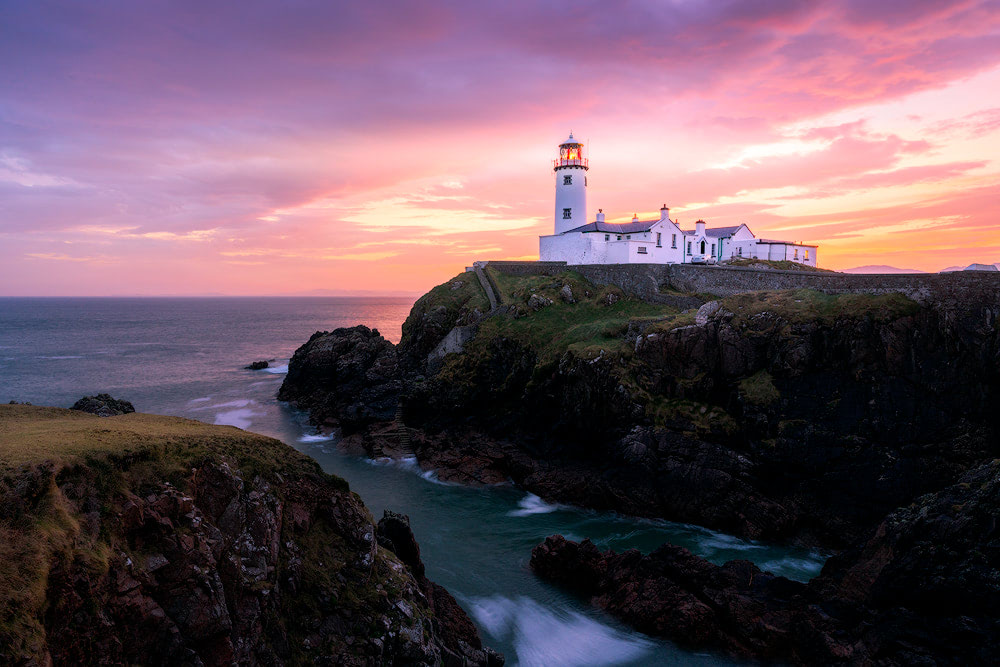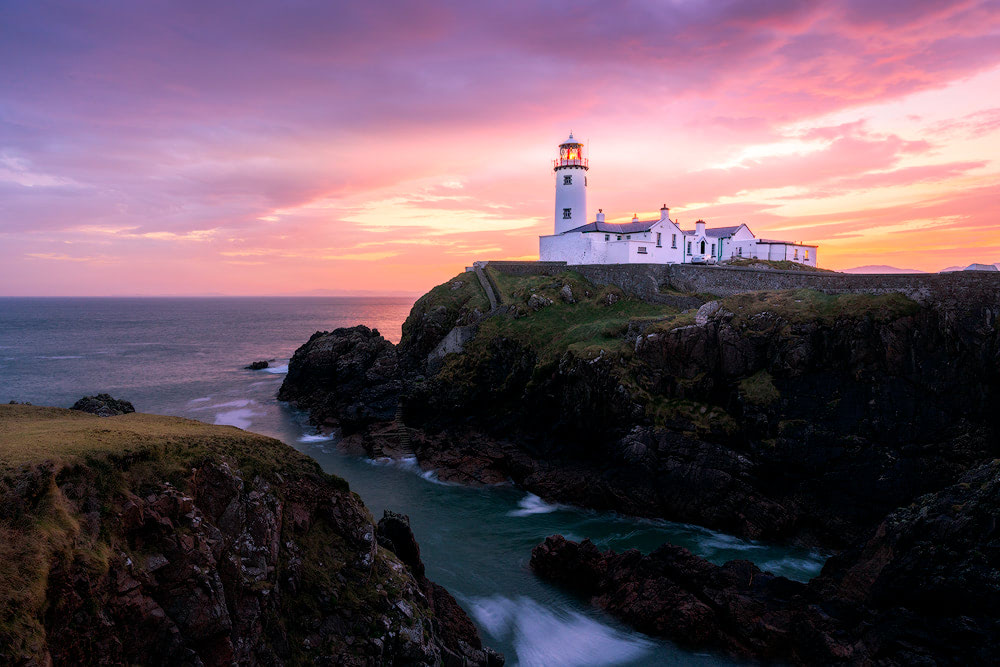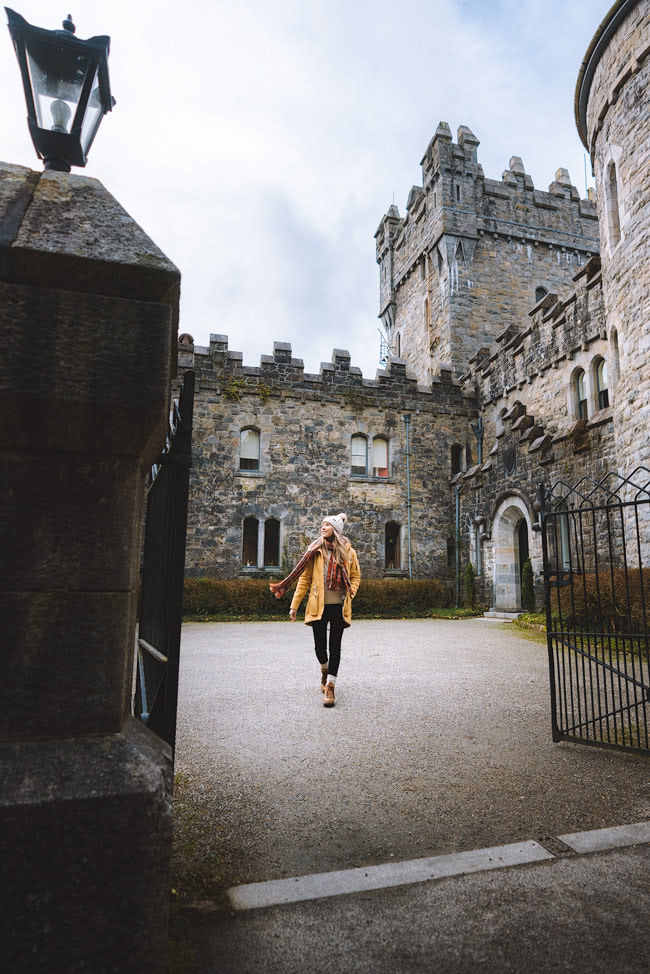 #2 Spring Travel Destination: Ireland
Another destination to add to your spring bucket list is the beautiful West Coast of Ireland. You can certainly explore Ireland any time of the year but spring is ideal for smaller crowds, mild temperatures, great deals on accommodation and flights, and lush scenery around every corner.
The Wild Atlantic Way is a particularly scenic drive to plan your trip around. This coastal route links up countless natural and cultural sights, quaint towns, and opportunities for hitting the trails. Be sure to check out the Slieve League Cliffs, Connemara National Park, and the Fanad Peninsula (click here for my recommended itinerary).
You could also expand on this trip with a quick detour into Northern Ireland or potentially catch a short flight over to Scotland. Both of these are fantastic places to travel in spring!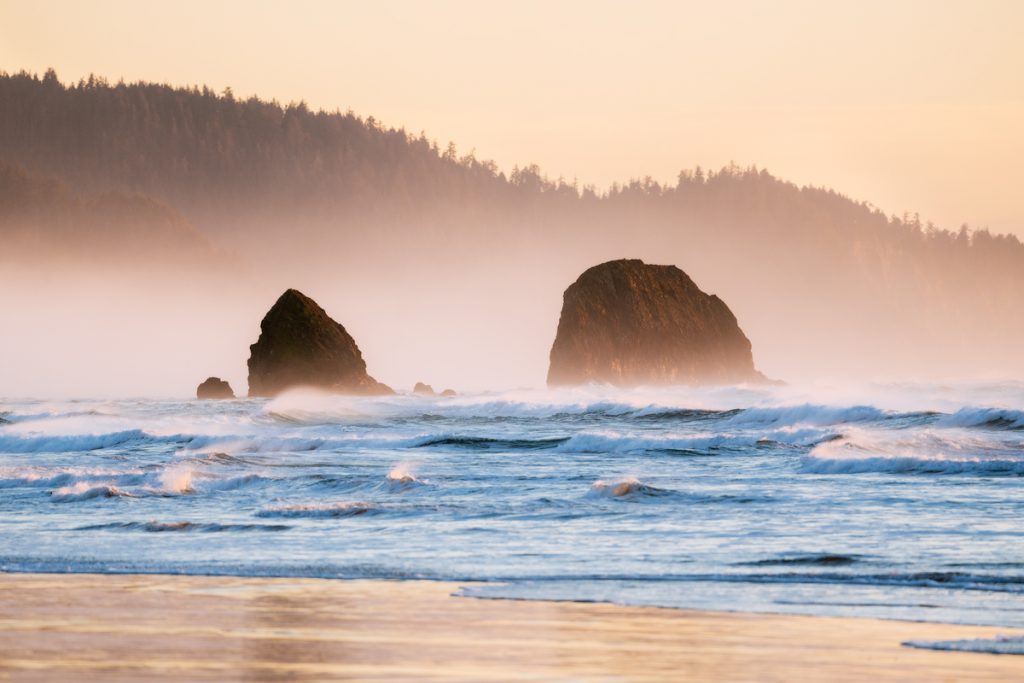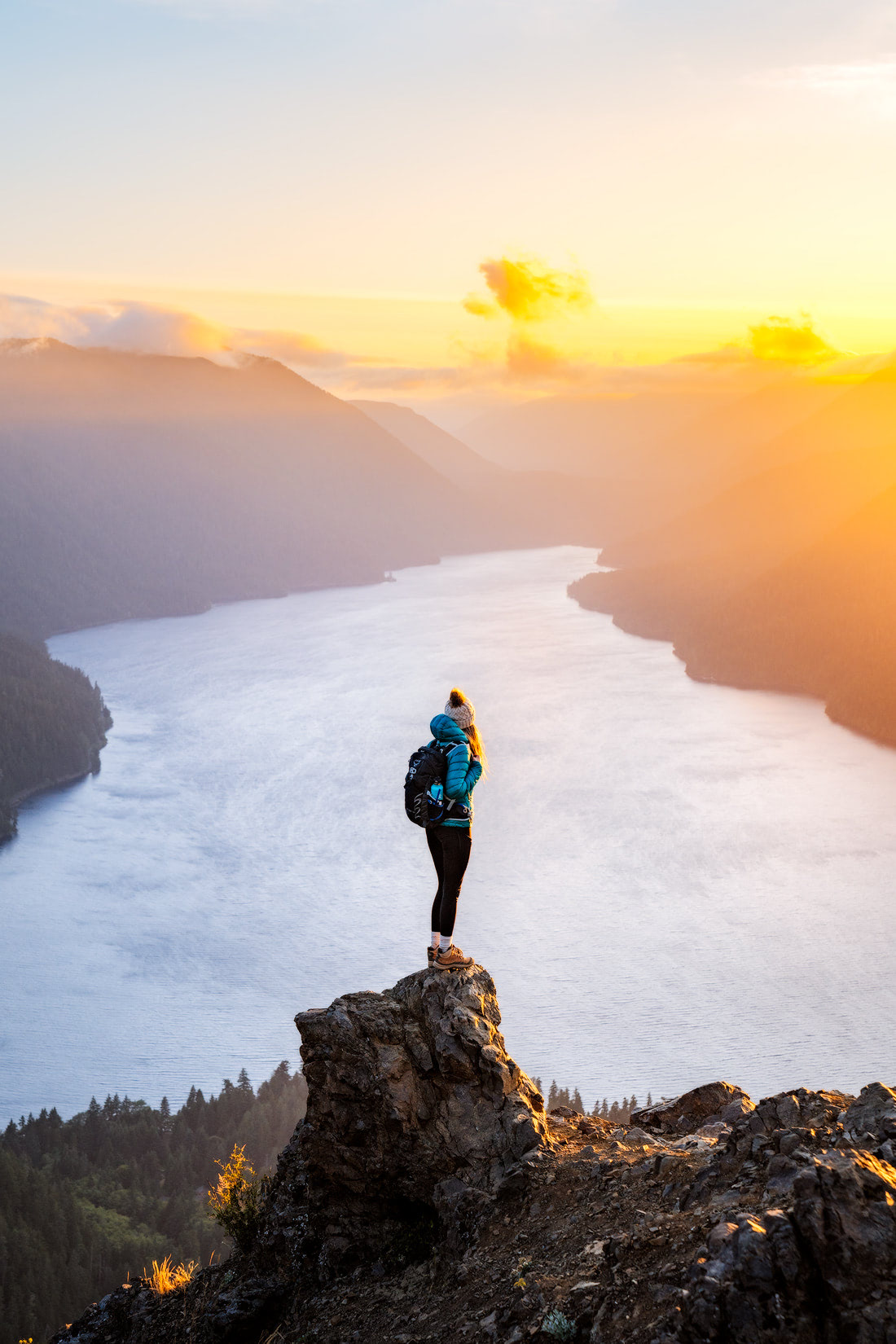 #3 Spring Travel Destination: Pacific Northwest
Next on our list of spring travel destinations is the stunning Pacific Northwest of America, particularly Oregon and Washington. Let me clarify that I am more so referring to coastal areas and forested places like the Columbia River Gorge and Olympic Peninsula. The mountainous areas of Oregon and Washington won't really be snow free until either very late spring or early summer.
The Oregon and Washington coastlines are really beautiful at this time of year. In my opinion, these are some of the best places to travel during the spring months. This time of year usually brings a perfect hybrid of the seasons – less marine fog, warmer days, and a greater chance of avoiding the rain. In saying that, the Pacific Northwest still definitely gets its fair share of spring rainfall so be sure to pack a waterproof jacket just in case!
It's a great time of year to take a weekend getaway to somewhere like the Olympic Peninsula, Columbia River Gorge, Cannon Beach, or Cape Kiwanda. Some other beautiful places to consider are Samuel Boardman State Park and Cape Disappointment State Park (spoiler alert – it's far from disappointing!)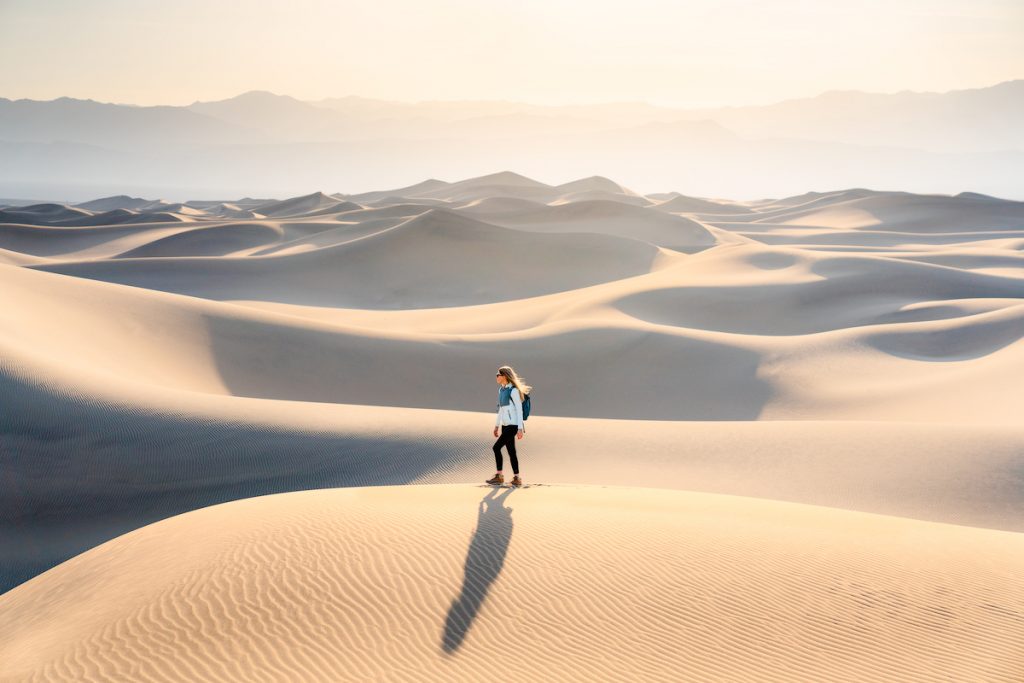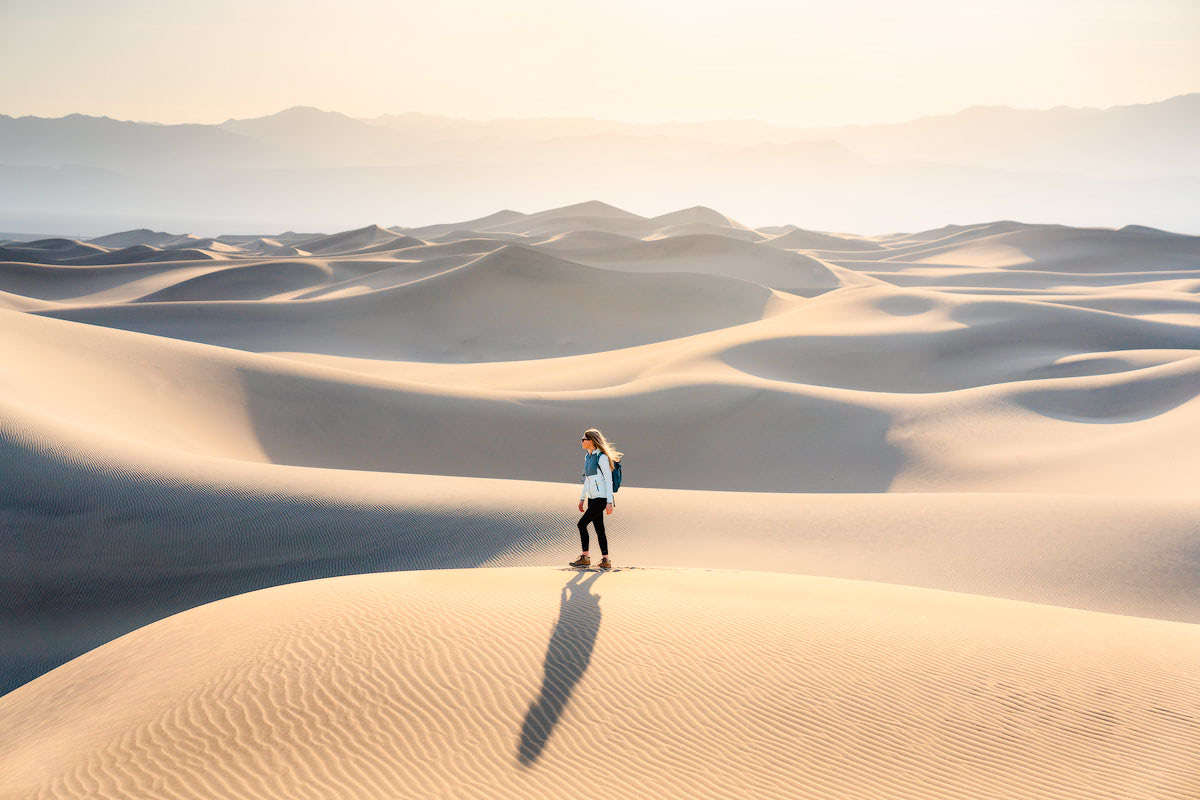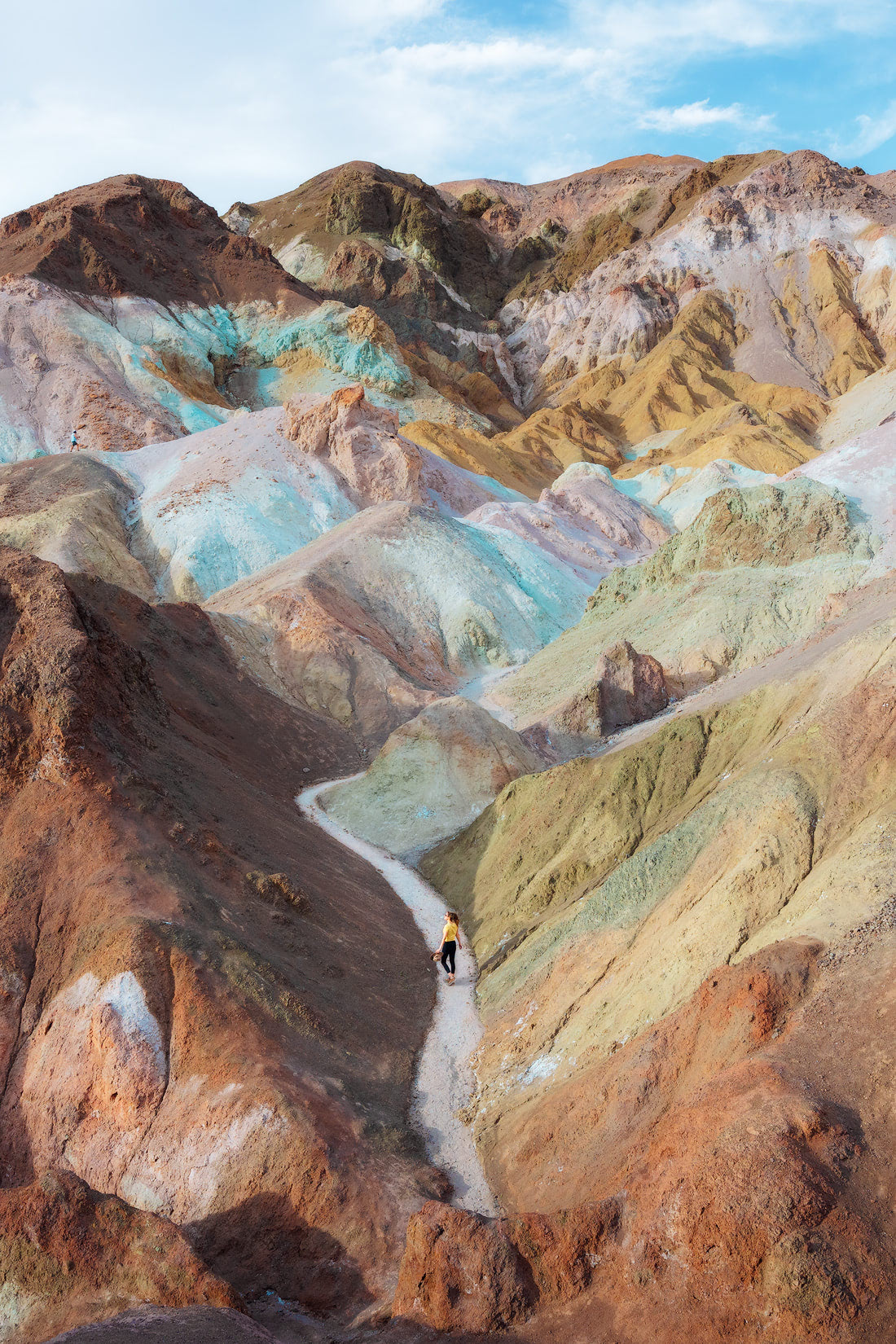 #4 Spring Travel Destination: Death Valley U.S.A
California's Death Valley National Park is perfect for your next spring getaway! Spring is the ideal time to visit desert landscapes before they begin experiencing scorching hot summer temperatures. Death Valley can reach highs over 120°F during the summer! It also gets pretty chilly during the winter months, with freezing temperatures experienced at higher elevations. In contrast, spring brings warm, sunny days and the ability to comfortably cool-off at night… without freezing your butt off!
Some must-see things in the park include the Mesquite Flat Sand Dunes, Badwater Basin, Zabriskie Point, Dante's View, and Artist Palette. While it is possible to experience most of Death Valley's highlights in 1 day, I recommend a 2-3 day trip for the chance to truly immerse yourself in all the park's wonders.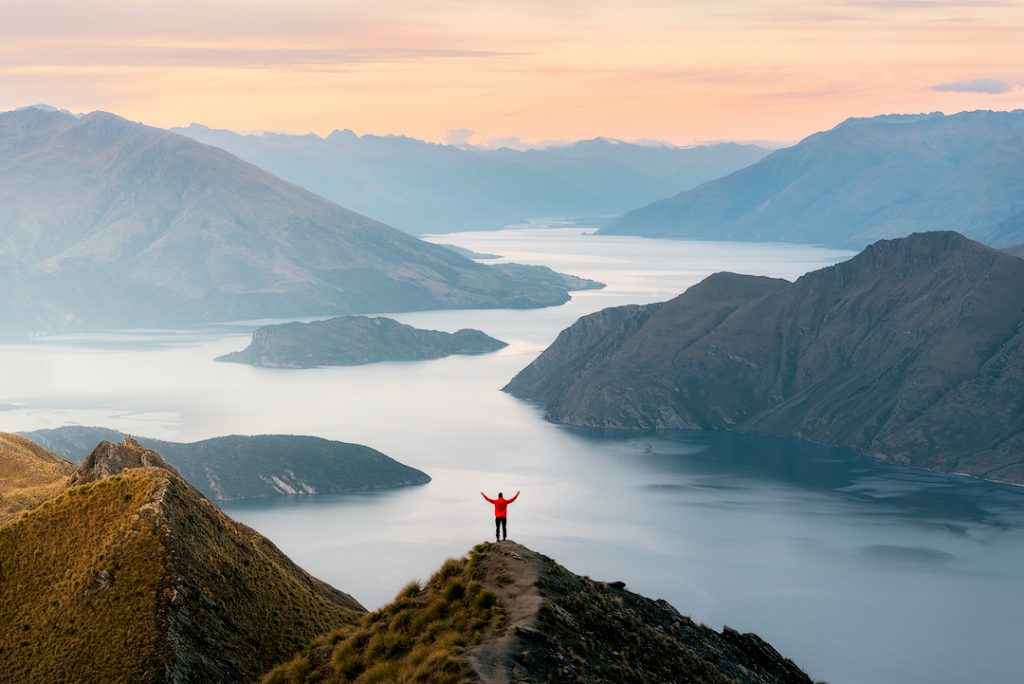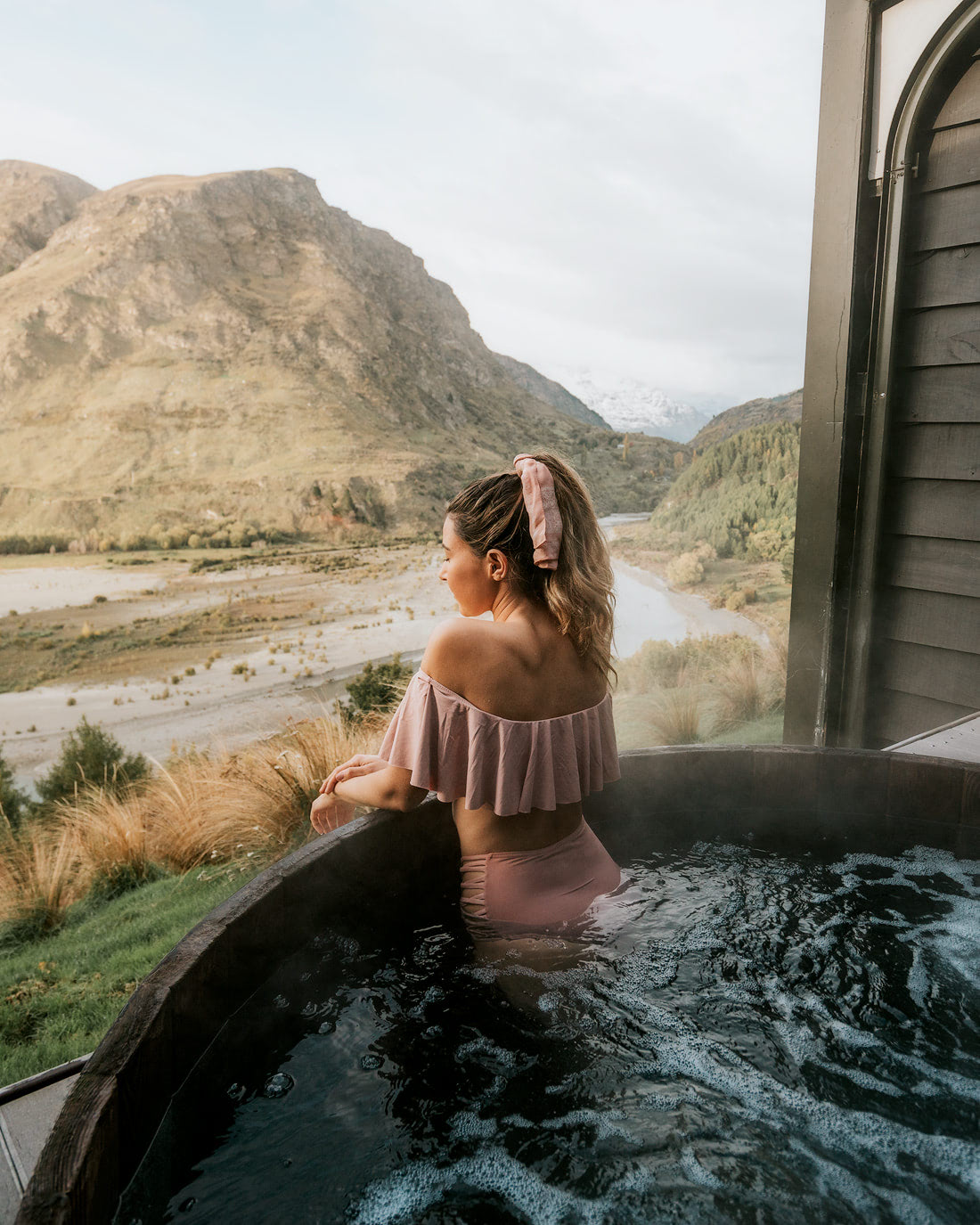 #5 Spring Travel Destination: New Zealand
Spring time in the Northern Hemisphere means autumn on the opposite side of the world. It's the perfect time to travel to the South Island of New Zealand! Not only is New Zealand absolutely stunning during autumn, but March – May are considered relatively off-peak months for travel. You will find smaller crowds, cool but manageable temperatures, beautiful conditions for hiking, and epic golden foliage all over the country. The North Island of New Zealand is another bucket list worthy spring travel destination… but I'm a little partial to the South's breathtaking mountains!
Some of the best places to explore on the South Island of New Zealand include Wanaka, Arrowtown, Queenstown, Aoraki Mount Cook National Park, and Milford Sound. It's also worth checking out Lake Pukaki and Lake Tekapo, Mount Aspiring National Park, Franz Josef Glacier, Arthur's Pass National Park, and the Catlin's Coast.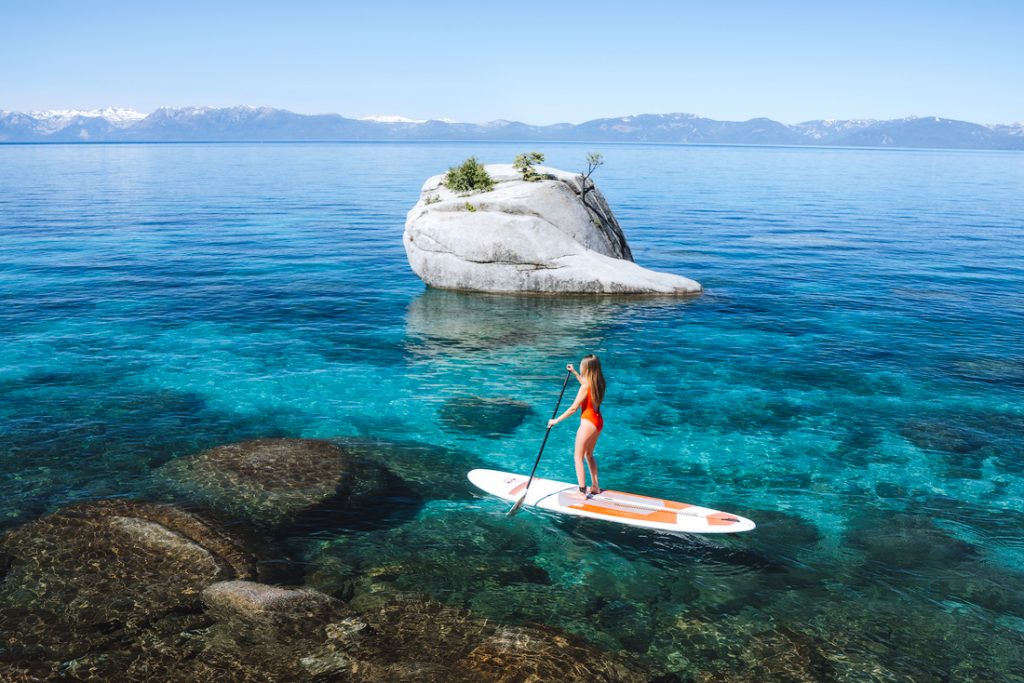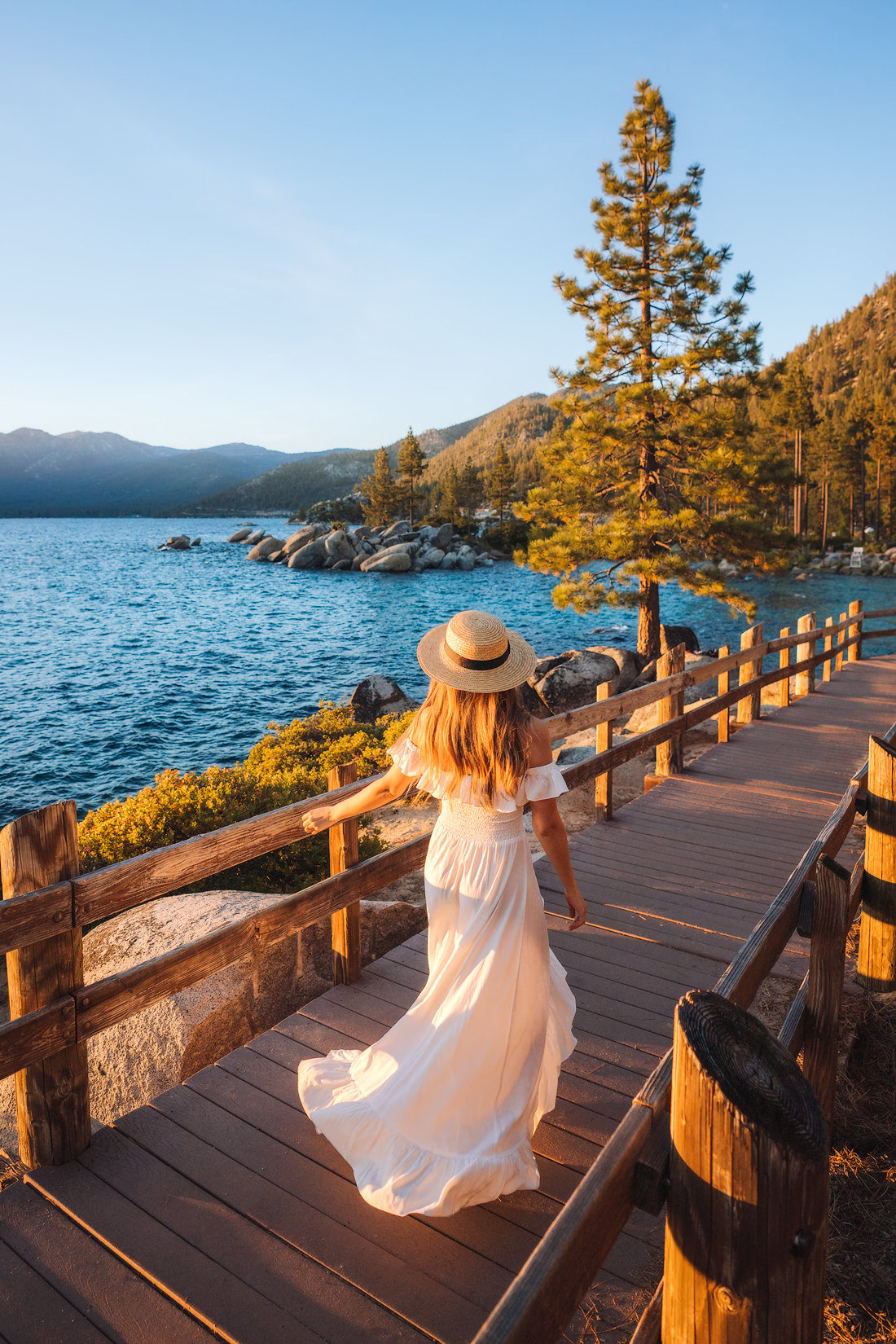 #6 Spring Travel Destination: Lake Tahoe U.S.A
California's Lake Tahoe is another destination that can be enjoyed year-round. Though it can get quite crowded during the peak of summer and winter. The months of April – June are particularly great for visiting Lake Tahoe during prime conditions whilst still beating summer crowds. This time of year will usually bring cooler nights and warm days, with clear skies and endless things to do!
Adventure junkies will love Lake Tahoe for its stand-up paddleboarding, mountain biking, kayaking, hiking, boating, and even potential spring skiing. Be mindful that although the weather can get warm, the lake is still VERY cold this time of year and not so much suitable for swimming (at least for not more than a quick plunge!)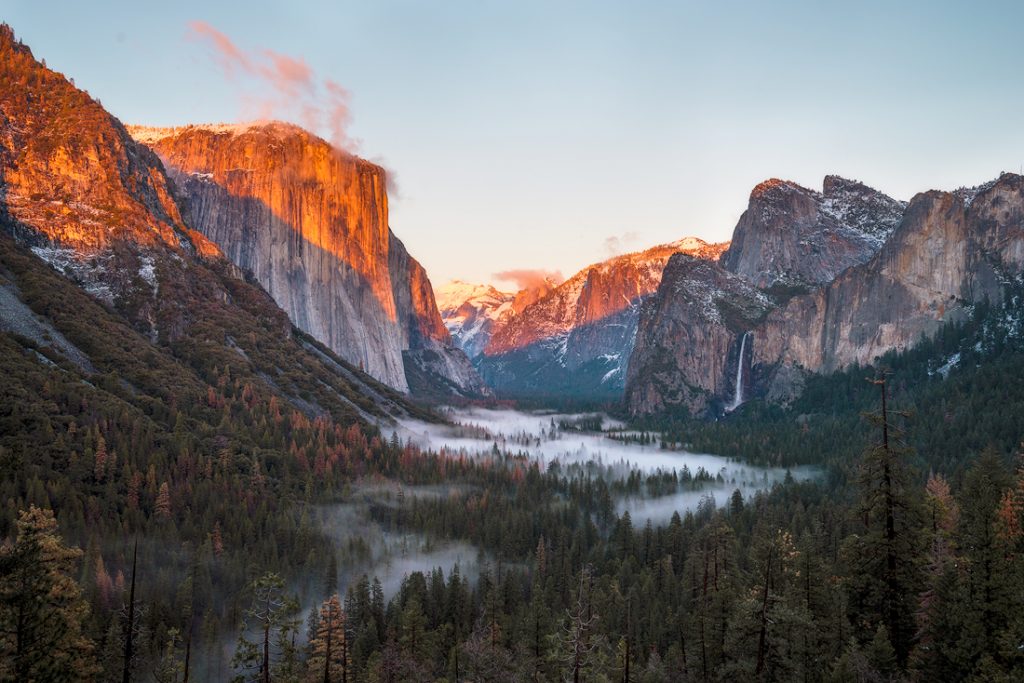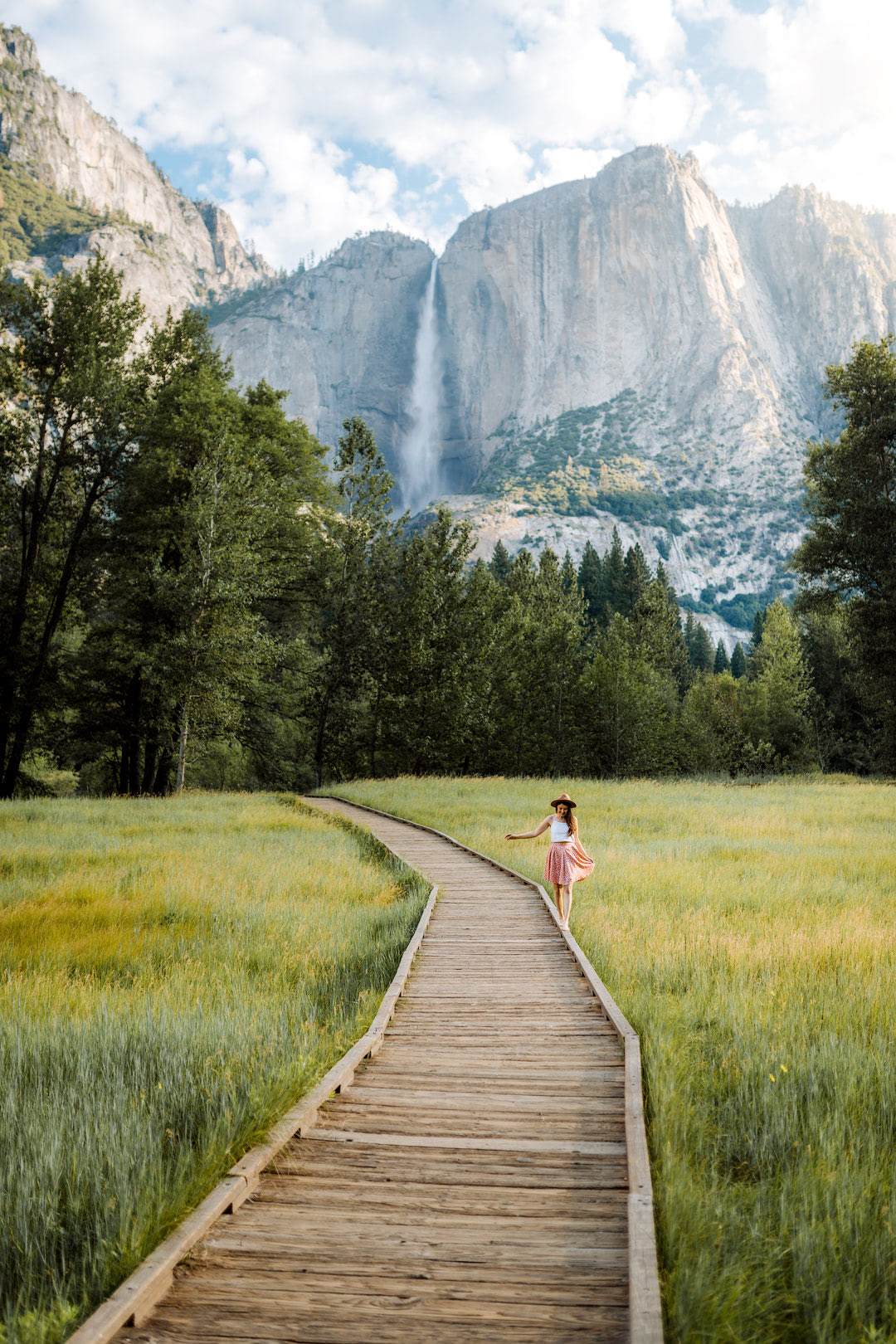 #7 Spring Travel Destination: Yosemite U.S.A.
Next up on the list of best spring travel destinations is Yosemite National Park in California. World famous for its beautiful scenery, Yosemite can get extremely busy during the summer months. Spring is far from "quiet" in the Valley. But it's a much more ideal time to visit for smaller crowds and lush scenery.
The months of April – June are usually when you will see the park's waterfalls at their peak flow. Though the conditions vary each year depending on snowpack and weather. Spring is also known for its green meadows and opportunities to explore the lower elevated hikes and sights around the Valley. Visitors can also experience incredible sights along Glacier Point Road when it opens in April/May (varies each year). Be sure to check out Yosemite Falls, Tunnel View, Mist Trail, Taft Point, Glacier Point, and Mariposa Grove.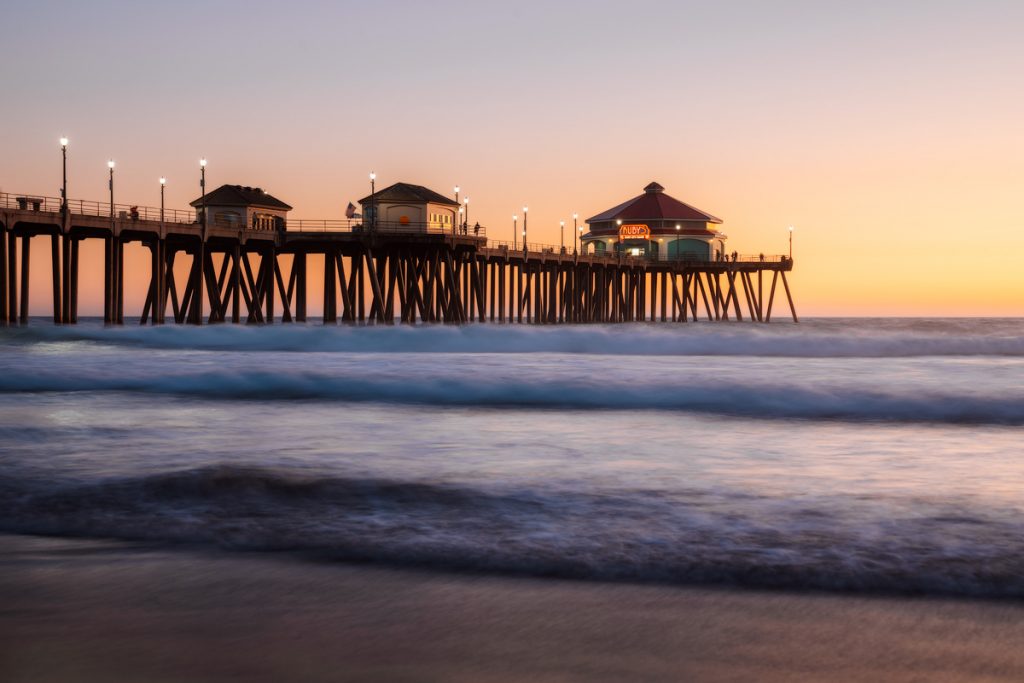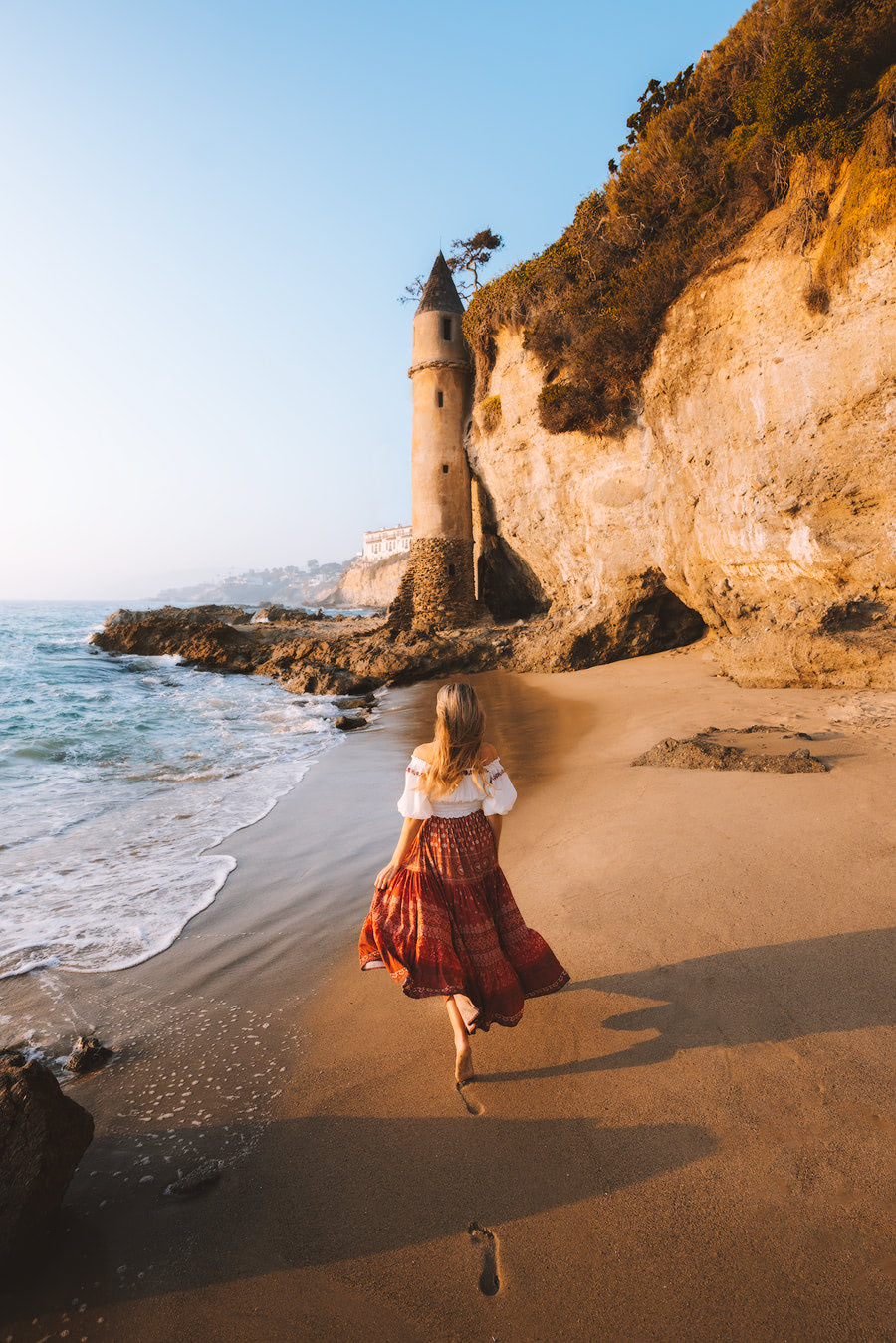 #8 Spring Travel Destination: Orange County U.S.A
Another California spring travel destination…. Orange County! We have all heard of the TV show based on the area – 'The OC'. I can tell you that it's even cooler in real life and super nostalgic if you grew up watching the show! Spring is a wonderful time to visit the OC for beautiful weather, beach days, and delicious food. During springtime there are typically not too many people (compared to summer).
Laguna Beach is probably my favorite area in Orange County. Some beaches I would recommend checking out in Laguna Beach are Crescent Bay Beach, Aliso Beach, Victoria Beach, Thousand Steps Beach, Shaw's Cove, and Main Beach. The OC has plenty of other amazing beaches outside of Laguna. Newport Municipal Beach, Huntington City Beach, Sunset Beach, and Capistrano Beach are a few of my favorites.
Some other fun things to do are tour Mission San Juan Capistrano, explore the Los Rios Historic District, shop and eat at the Lab Anti-Mall. You can hike the Red Rock Canyon near Irvine, or maybe even visit Disneyland!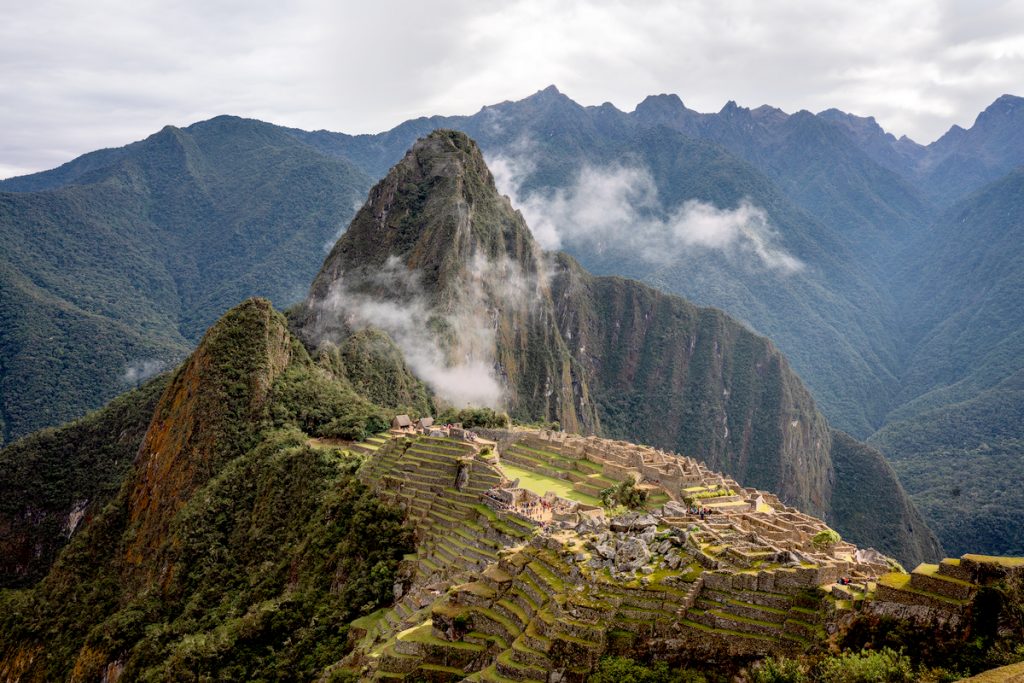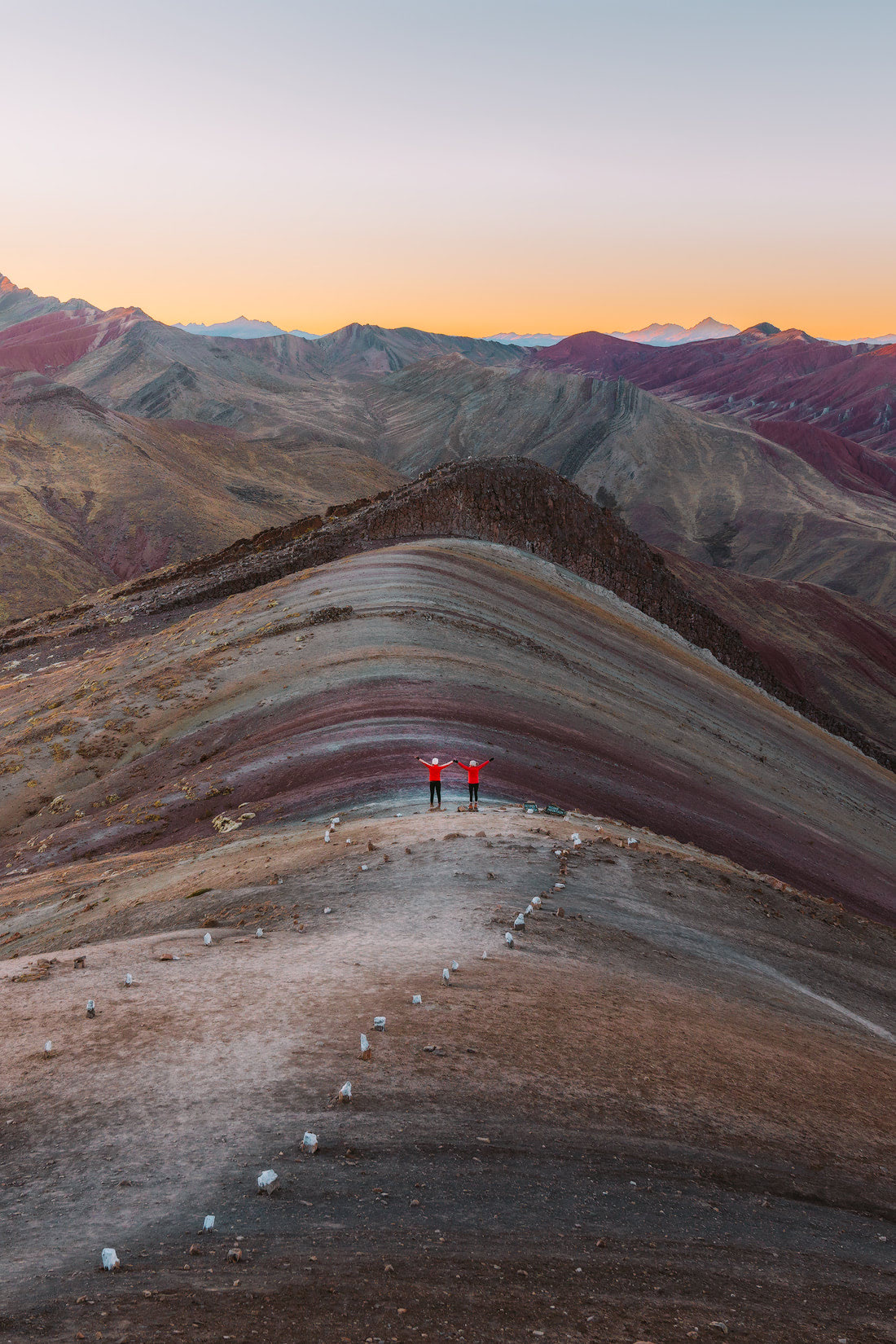 #9 Spring Travel Destination: Peru
Last on the list of spring travel destinations (but certainly not least!) is beautiful Peru. Similar to New Zealand, Peru is situated in the Southern Hemisphere and therefore experiences autumn whilst America is enjoying spring. The months of April and May are both optimal times to visit Peru. You'll find smaller crowds, lush scenery (minus the rainfall), warmer days, and cooler nights.
Some must-see places during your visit to Peru include Cusco, Machu Picchu, the Sacred Valley, Humantay Lake, and Rainbow Mountain. The Inca Trail and the Ausangate Trek are once in a lifetime backpacking trips if you are up for the challenge!
Final Thoughts on the best Spring Travel destinations
I hope this list of the best places to travel in the spring helps inspire some future trips! Whether you're sad to say goodbye to snowy winter or you are desperately chasing sunshine, there are so many amazing destinations for spring travel around the world. Leave me a comment below with some of your top places for spring travel!
---
PIN for later!