I always thought Reno was purely just casinos and desert, and for a long time it honestly wasn't on my adventure radar. Well, I was VERY wrong! It turns out Reno is Nevada's best kept secret and it will continually surprise you with its vibrant and hip culture. Plus, who wouldn't want to visit nearby (beautiful!) Lake Tahoe?! So get ready all you adventurous travelers out there, in this post I'll be sharing the absolute best things to do in Reno Tahoe.
The Ultimate Adventure Getaway to Reno and Lake Tahoe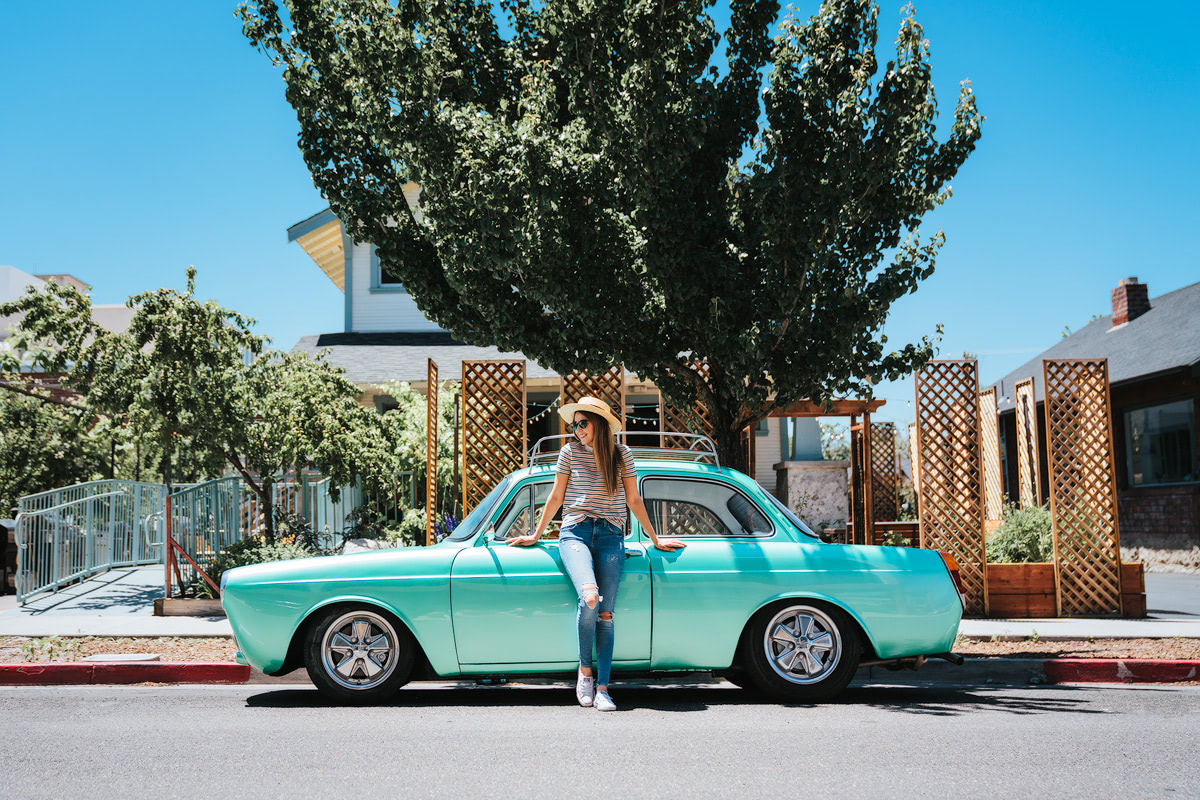 In collaboration with Reno Tahoe
Bike Downtown Reno
The best way to get around Reno is by bike. The town has done a brilliant job at making biking accessible to its residents and visitors, with beautiful riverside trails and ample room for everyone. We rented some cool vintage-looking bikes from our hotel (Renaissance Downtown Reno) and explored for half a day.
We hit up our favorite coffee shop (Hub Coffee Roasters), the Burning Man art installation, numerous street murals, and cruised along the Truckee River Bike Path. Don't forget to pack your camera because there will be tons of photogenic scenes to capture.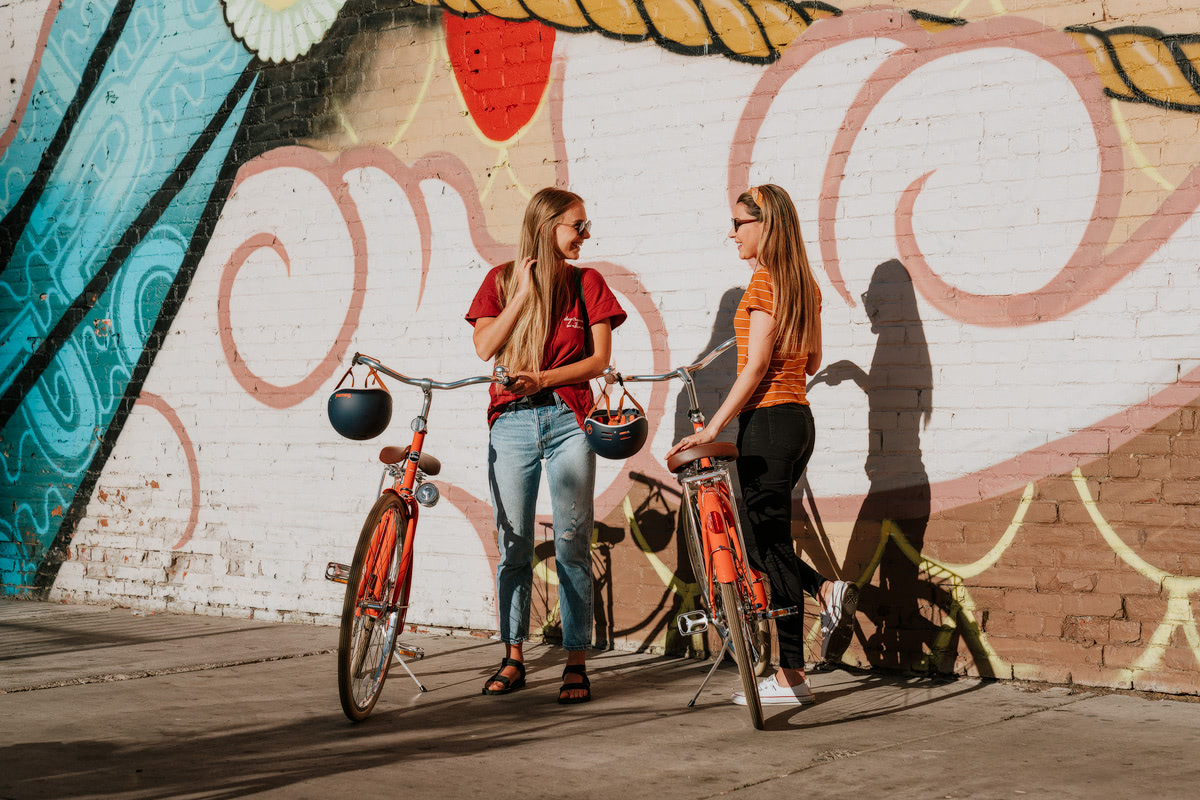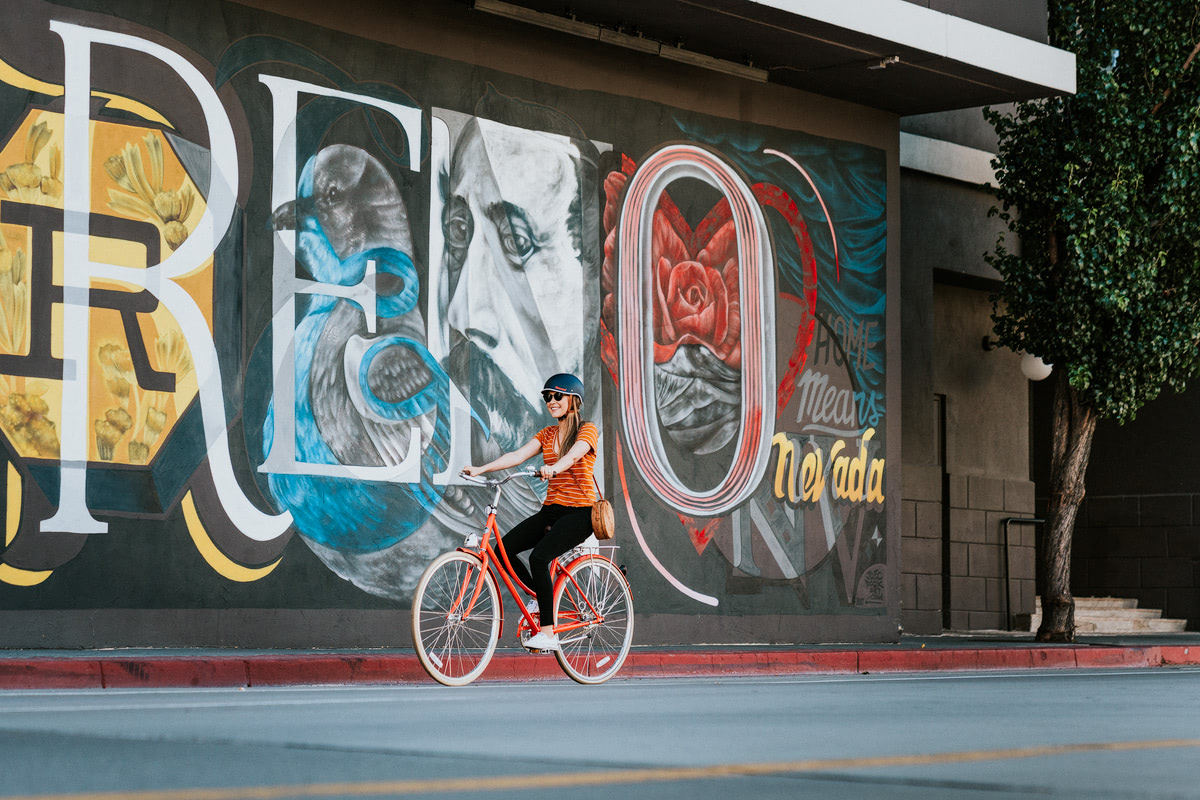 Go Paddling on Lake Tahoe
One of the highlights of our trip was standup-paddle-boarding (SUP) on Lake Tahoe. You simply cannot beat the crystal clear and vibrant turquoise waters of Tahoe… it's out of this world beautiful! We rented SUP boards from Sand Harbor Rentals, which is conveniently located at Sand Harbor Beach in Lake Tahoe Nevada State Park. It costs $25 for a 1 hour SUP rental, $50 for a 3 hours and $80 for a full day (you can also rental kayaks if that is your preferred water vessel). Entrance to the state park is $10 per vehicle and $2 per bike.
We opted to paddle from Sand Harbor Beach to Bonsai Rock, which took us about 30-60 mins each way depending on how often we stopped for photos etc. Bonsai Rock is absolutely gorgeous and a fun spot to take in the sparkling clear water and rock formations. You can absolutely swim in Lake Tahoe, but be warned that it is still quite chilly in spring!
For those of you who don't know the topography of Nevada very well, Lake Tahoe is located in the Sierra Nevada mountain range. It takes about 55 minutes to drive to Sand Harbor from downtown Reno, which is a beautiful cruise through the mountains and pine trees.
Did you know Lake Tahoe is the largest alpine lake in North America?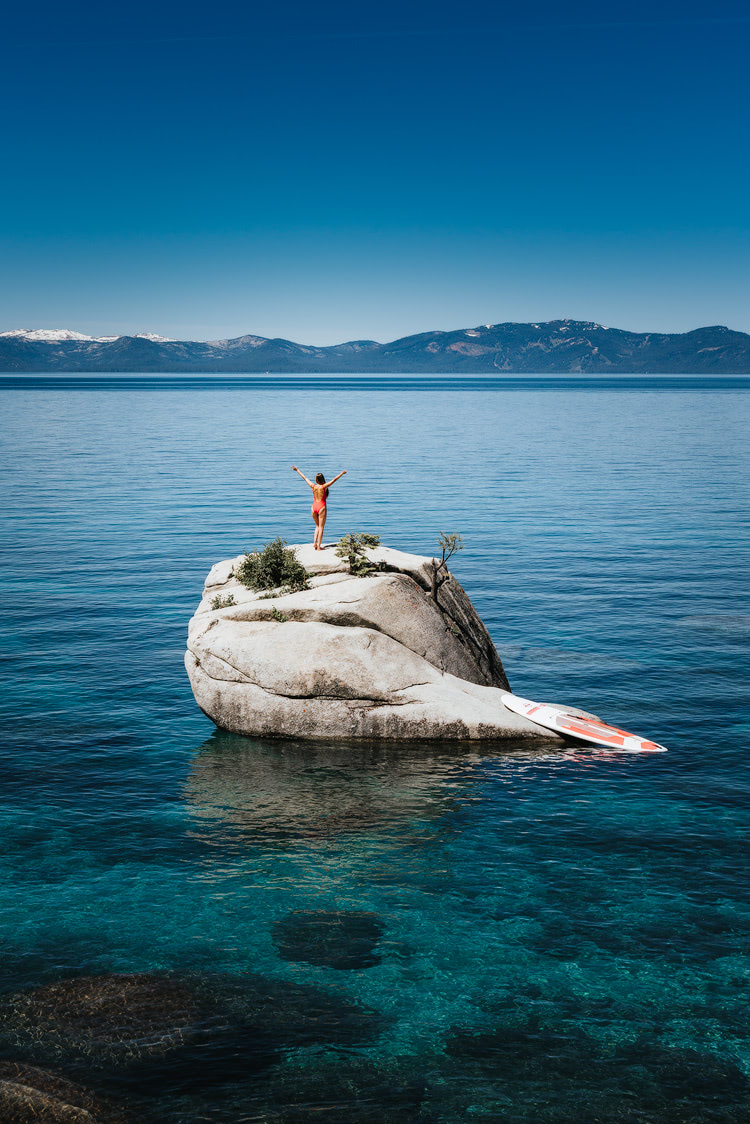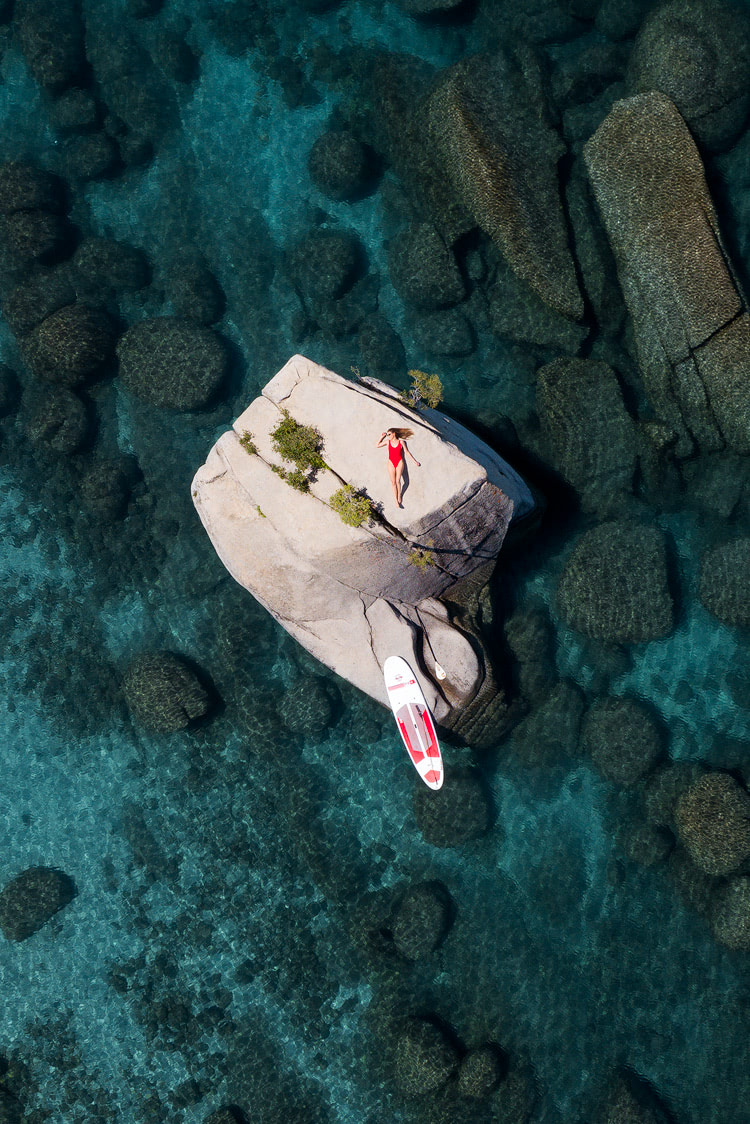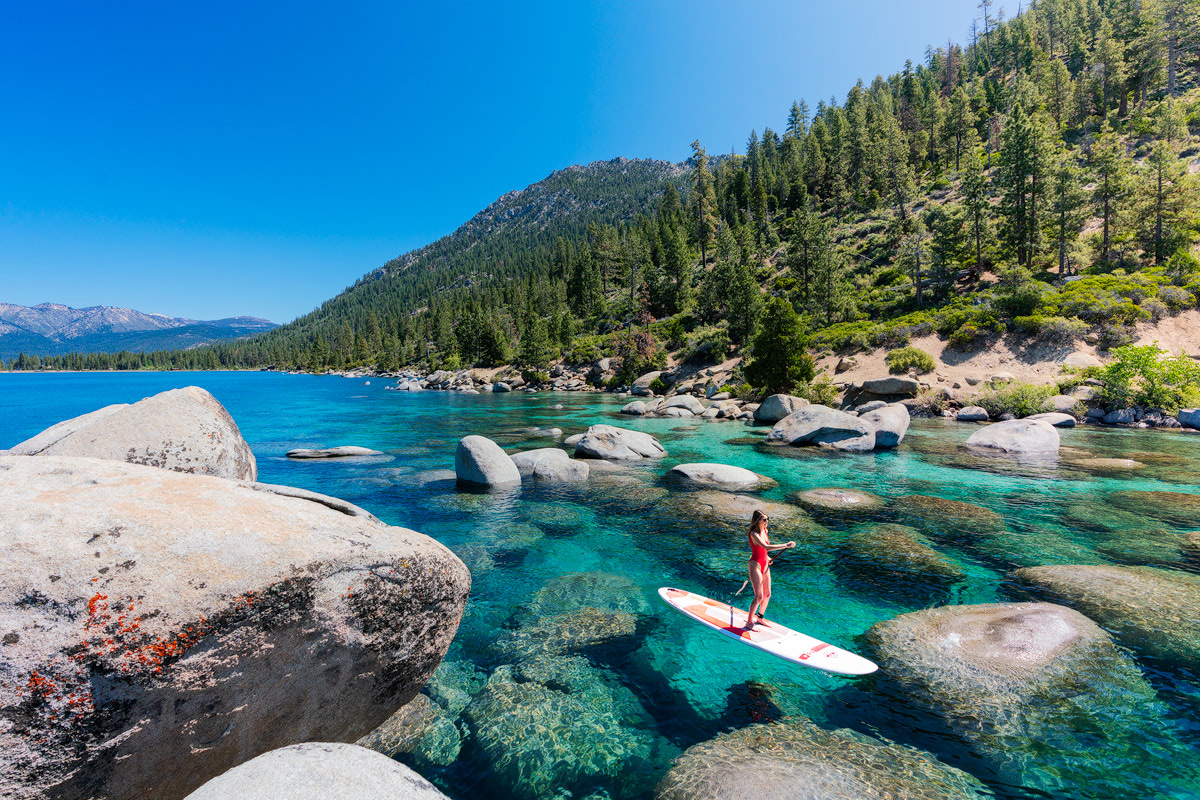 Raft the Truckee River in Reno
Who knew that you could white water raft through downtown Reno?! It was such a cool experience getting out on the beautiful Truckee River and pumping up the adrenalin. We used a guiding company (Wild Sierra), who showed us the ropes and provided us with gear. Despite being beginner rafters, we still had a lot of fun and would definitely do it again. For those who are less athletic you can rent a private boat for cruising.
Be sure to wear swim or workout clothes (no cotton), dry shoes or trainers, sunblock and sunglasses. That Nevada sun can get very hot! We opted to take our waterproof action camera (GoPro HERO5 Black) along to capture some behind-the-scenes moments.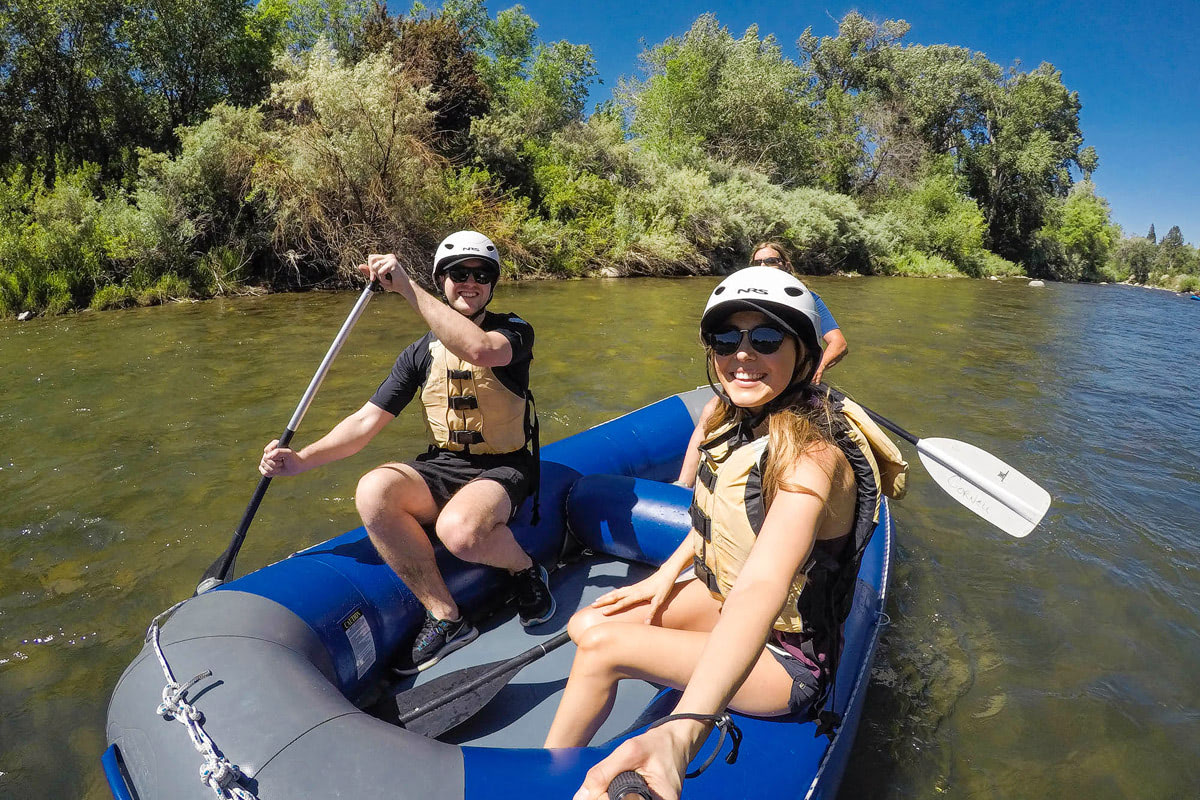 Hit up the Trails near Lake Tahoe
Want more adventure? Reno Tahoe has some epic downhill mountain bike trails. We chose the most scenic of them all – the Flume Trail. This trail is popular for a reason… you really can't beat those views of Lake Tahoe and the cruise through lush alpine meadows. The Flume Trail Mountain Bike Ride is a moderately difficult one way 14 mile trail, at altitudes of 7000 – 8000 feet. The tough part is the initial climb of 1000 feet in the first four miles (before you get to the fun downhill part!)
If you are afraid of heights or don't like steep trails then this probably isn't the ride for you, because the Flume Trail itself has numerous single track sections and areas of exposure. Sadly there were some dangerous wind gusts the day we chose to ride the trail, so we had to turn around when we got to the beginning of the downhill section. I am so pumped to return someday soon and ride the entire trail!
Need bikes? We rented ours from Flume Trail Mountain Bikes, which were impressively professional feeling. The team also transported us and the bikes via their shuttle bus (super handy!)
 For less energetic relaxing option you can also book electric bike rental and hybrid bike rental both options come with self guided tours.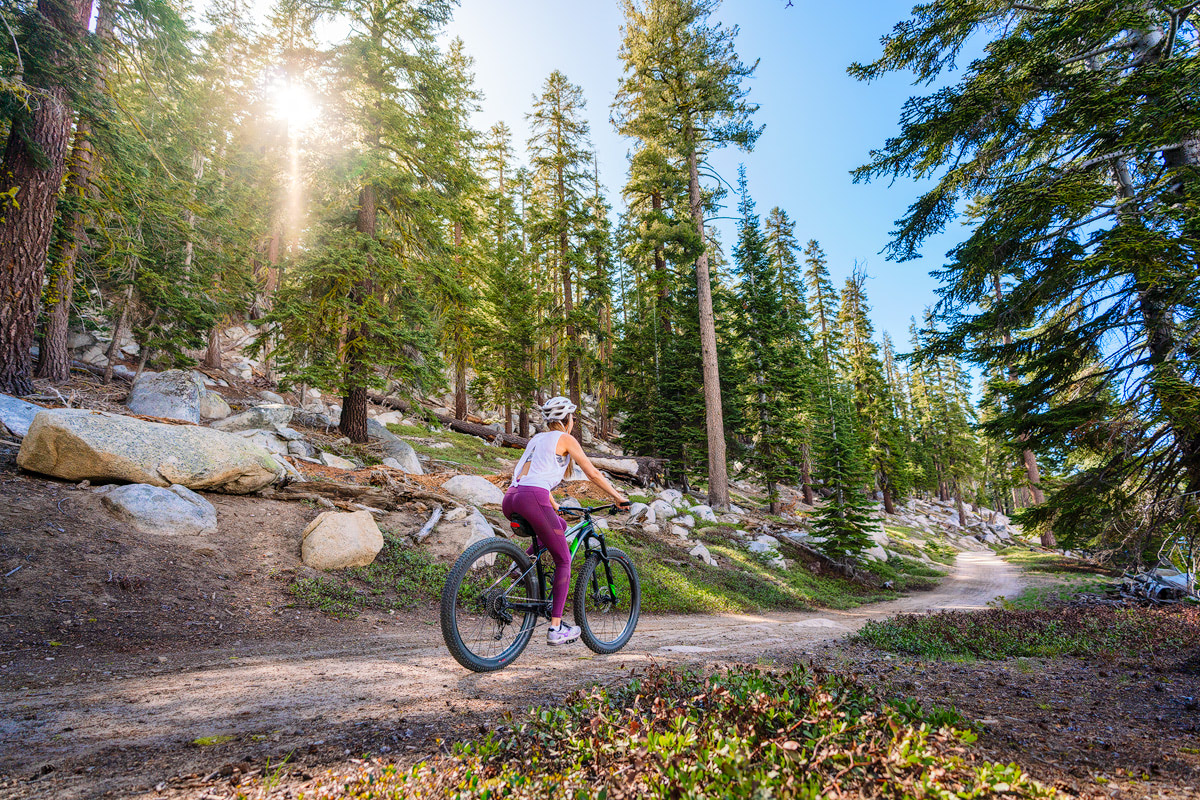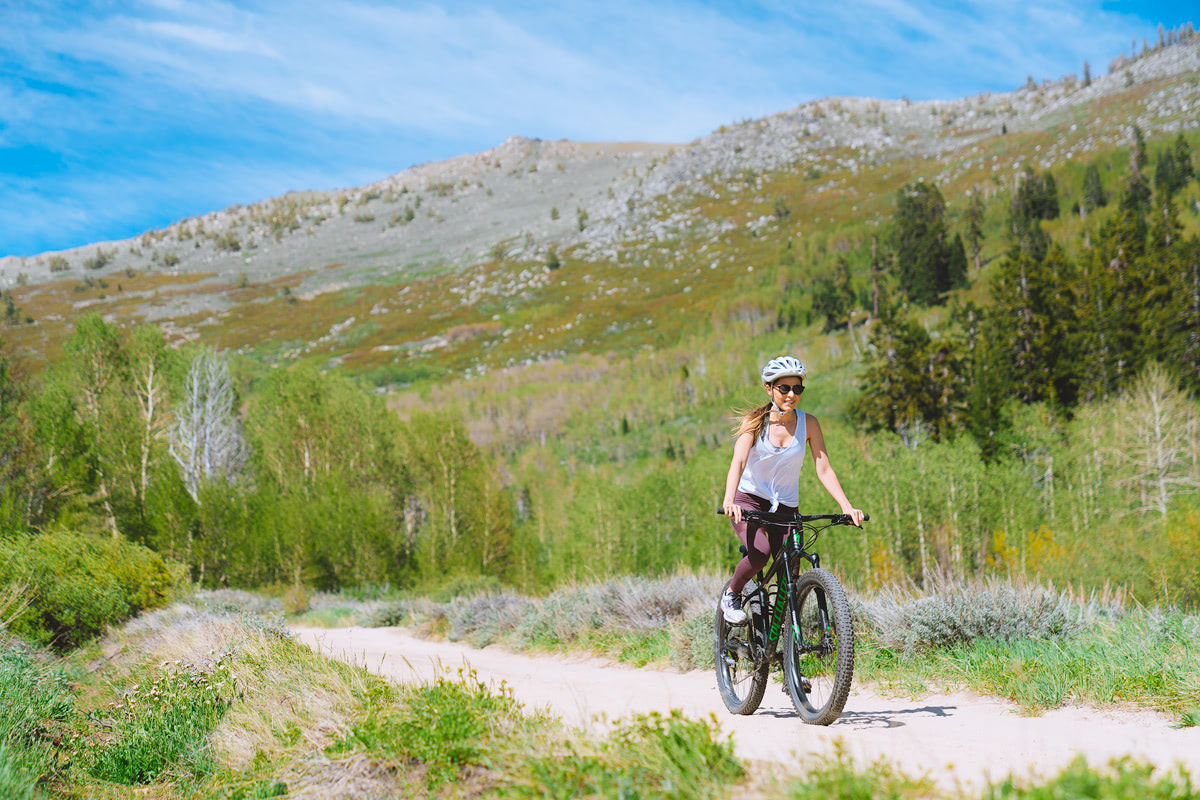 Experience a sunset over Lake Tahoe
Slightly less adventurous but an absolute must do… don't miss out on catching a sunset (or two) at Lake Tahoe during your trip! We loved experiencing golden hour (the hour leading up to sunset) at Sand Harbor and it was the perfect opportunity to stroll the nearby trails. We also enjoyed exploring nearby Chimney Beach and Bonsai Rock at sunset. I mean, you can't really go wrong watching sunset in Tahoe, you'll get a beautiful show from anywhere along the eastern side of the lake. Also worth booking a Helicopter Tour for a unique viewpoint of Lake Tahoe.
Insider tip: the sun goes down quicker then you would expect in Tahoe! This is due to the mountains to the west blocking the horizon, therefore the lake loses light around 20 minutes before actual sunset.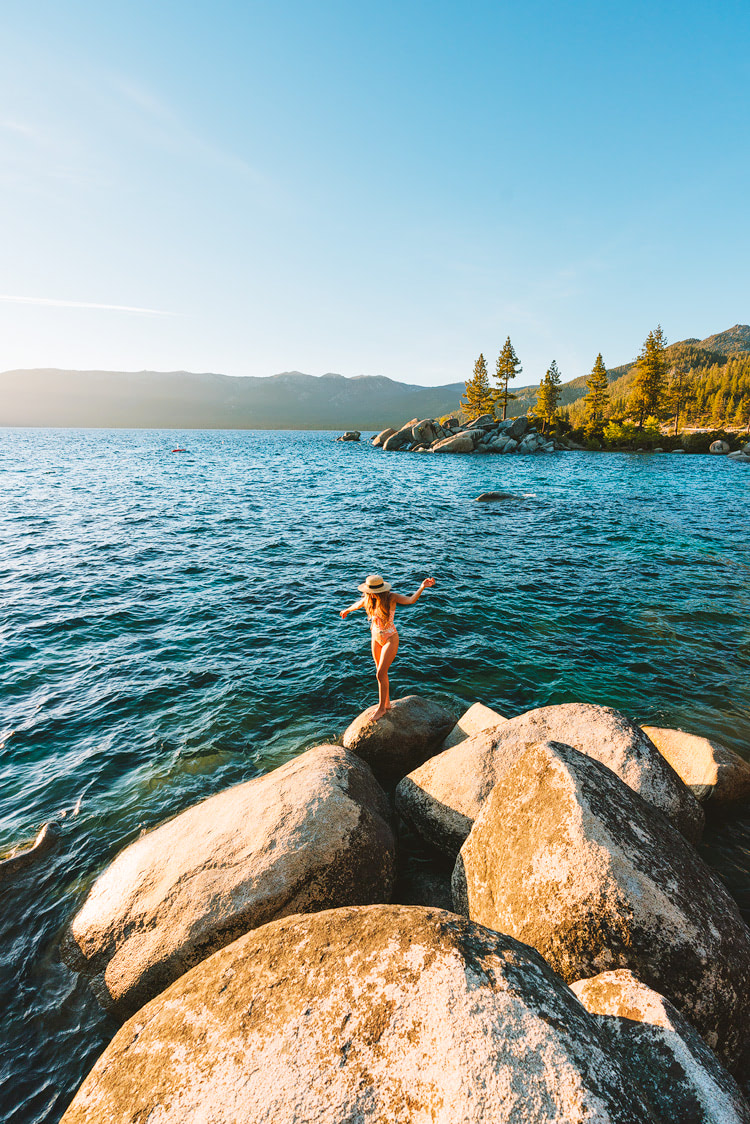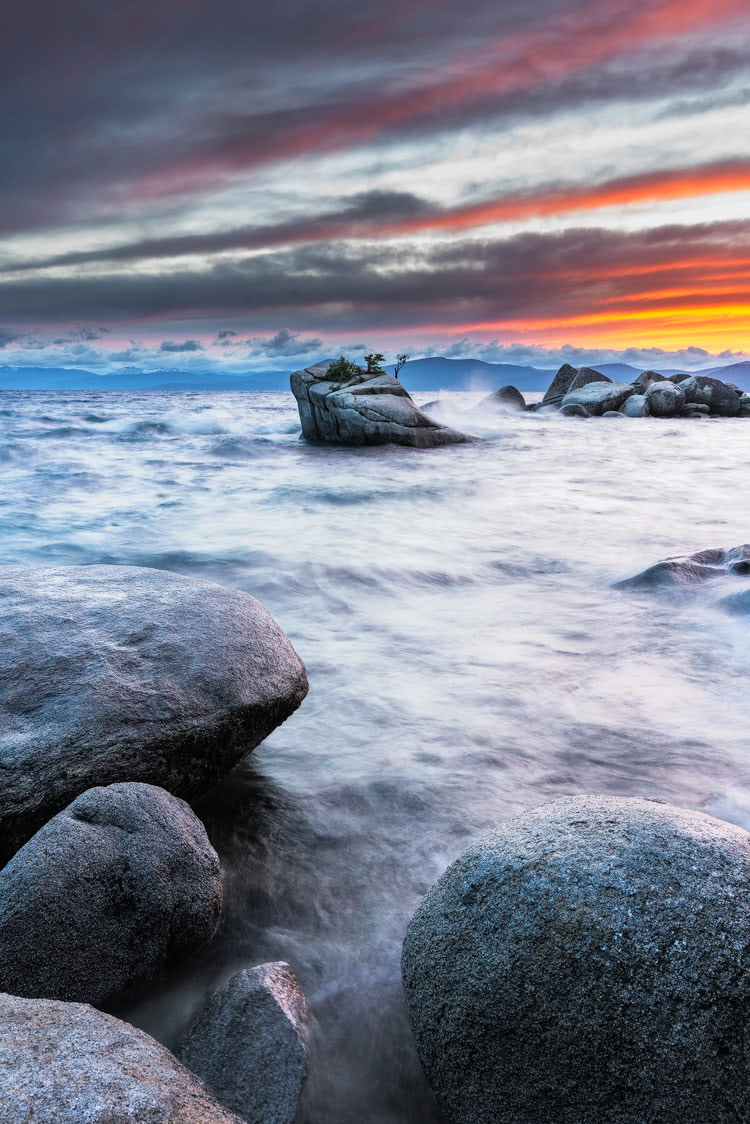 Pretend You're At Burning Man in Reno
Reno is the closest city to Burning Man, a world-renowned festival that occurs in August each year. People come from all over the globe to experience the quirkiness and radical self-expression of the week long event. Famous for its edgy art, creativity and strong community, Burning Man is quickly becoming one of the hardest festivals to get a ticket for. Instead of being sad that you missed out on a ticket, why not visit some of the past art installations scattered around downtown Reno?! We had so much fun exploring the different art pieces, which encourage participation such as climbing, taking photos etc.
One of my favorite installations was the Signs of the Times by Scott Froschauer. This piece displays the ten principles of Burning Man and the guiding force behind the events culture: radical inclusion, gifting, decommodification, radical self-reliance, radical self-expression, community effort, civic responsibility, leaving no trace, participation, and immediacy.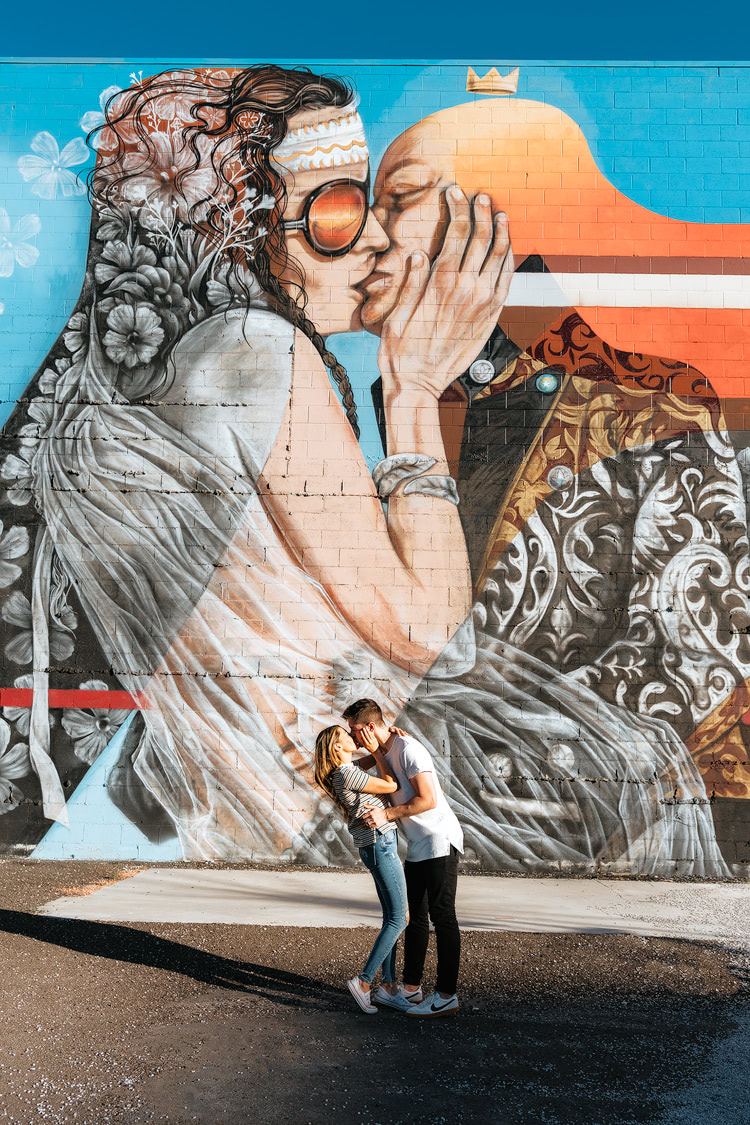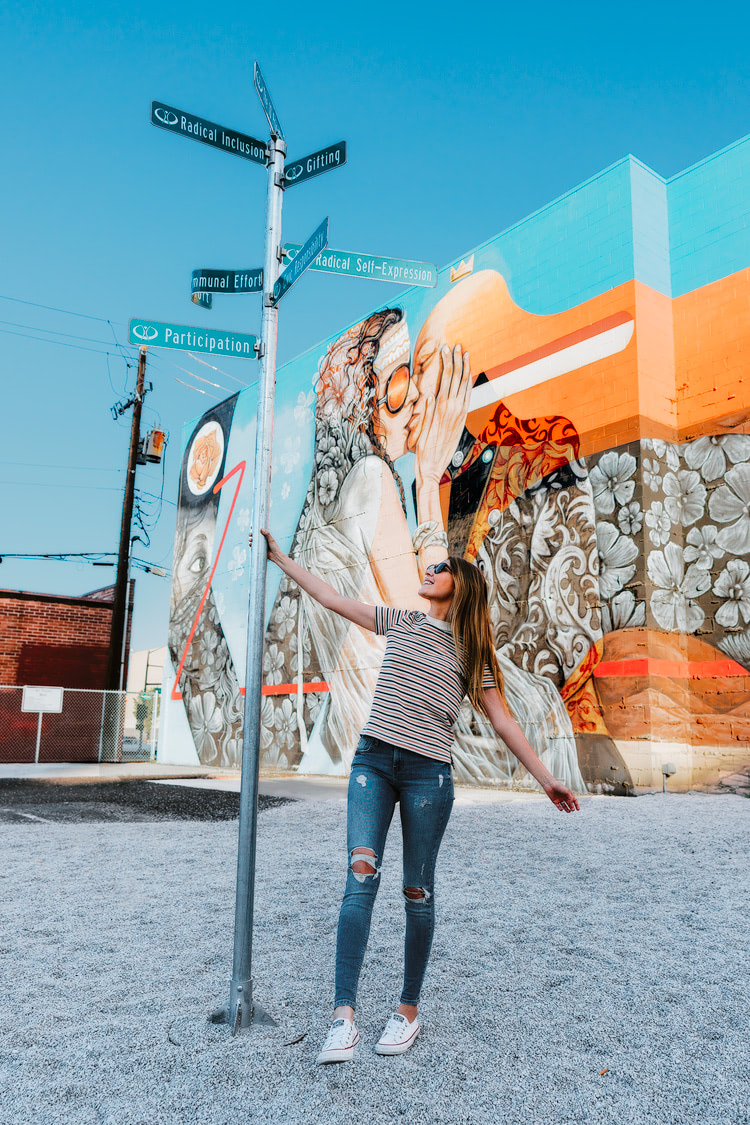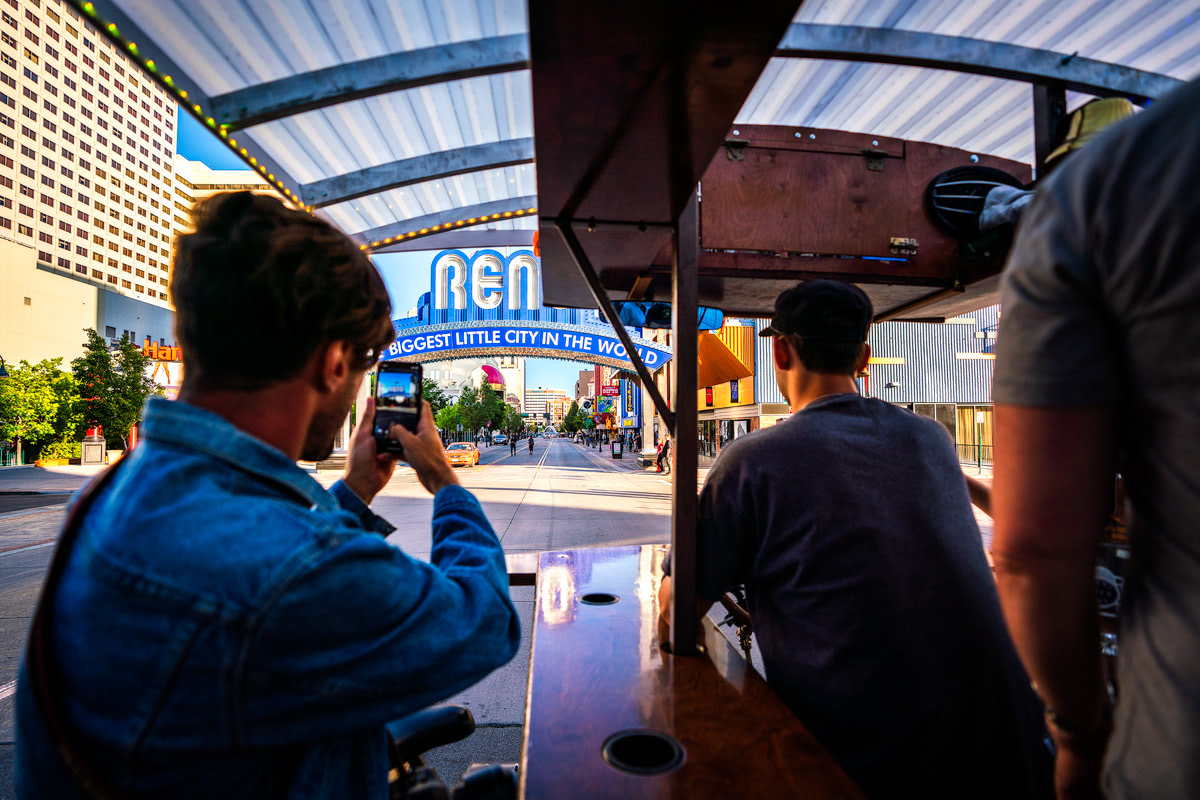 Hit up Reno's best eateries
Reno has plenty of amazing places to eat, which I'm guessing you will be stoked about after all of those adventures! As far as cafes go, Hub Coffee Roasters is the best place to have your morning cup of joe. I love their industrial setting and the way they genuinely care about ethically sourced beans, amazing customer service and delicious food (try the quiches!) One of the best places to eat lunch is Great Full Gardens, especially if you enjoy a healthier twist for your meals. Again, I love their mission to source high quality produce and give back whenever possible.
It wouldn't be a real recommendation from me without an ice cream suggestion! We loved the selection at Icecycle Creamery in the West Street Market – try the deep chocolate! Looking to grab a drink? Stop by The Eddy for an extensive beer selection, wines on tap and plenty of outdoor gaming fun… I'm talking bocce, corn hole, life-size Jenga and Connect Four. I would highly recommend their pizza food truck to accompany your drink. Speaking of food trucks, Reno has Food Truck Friday each week at Idlewild Park (May 18 to September 28), consisting of more than 30 gourmet food trucks and options to satisfy any palate.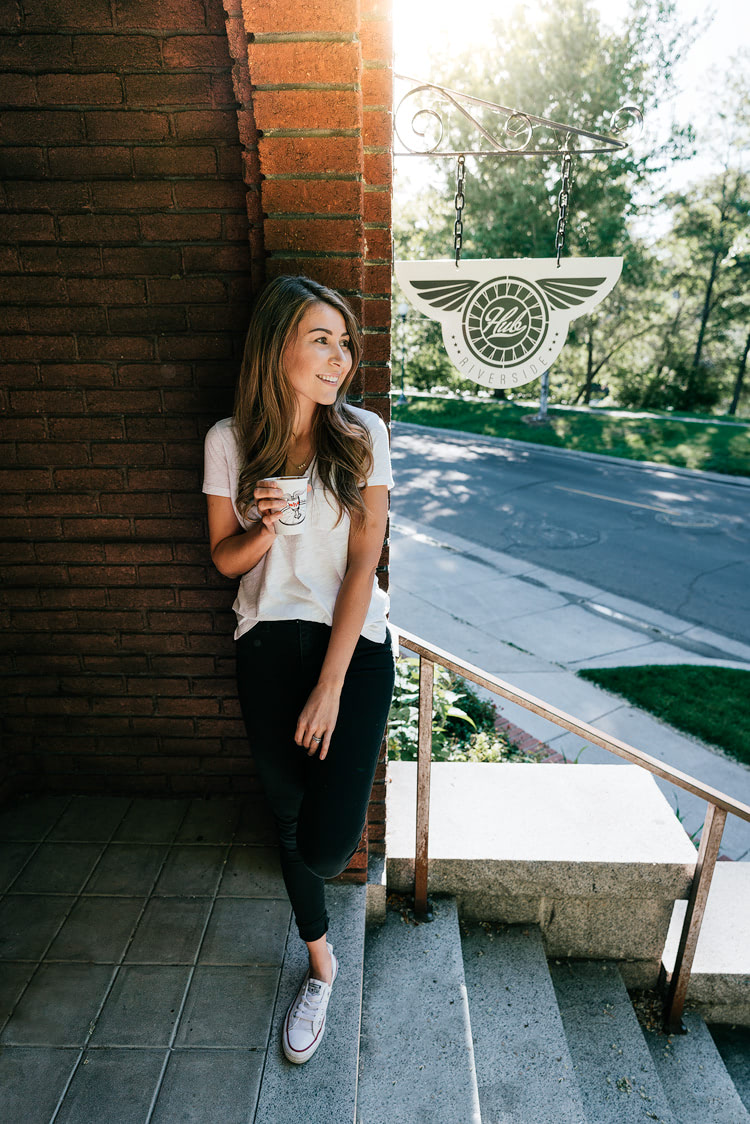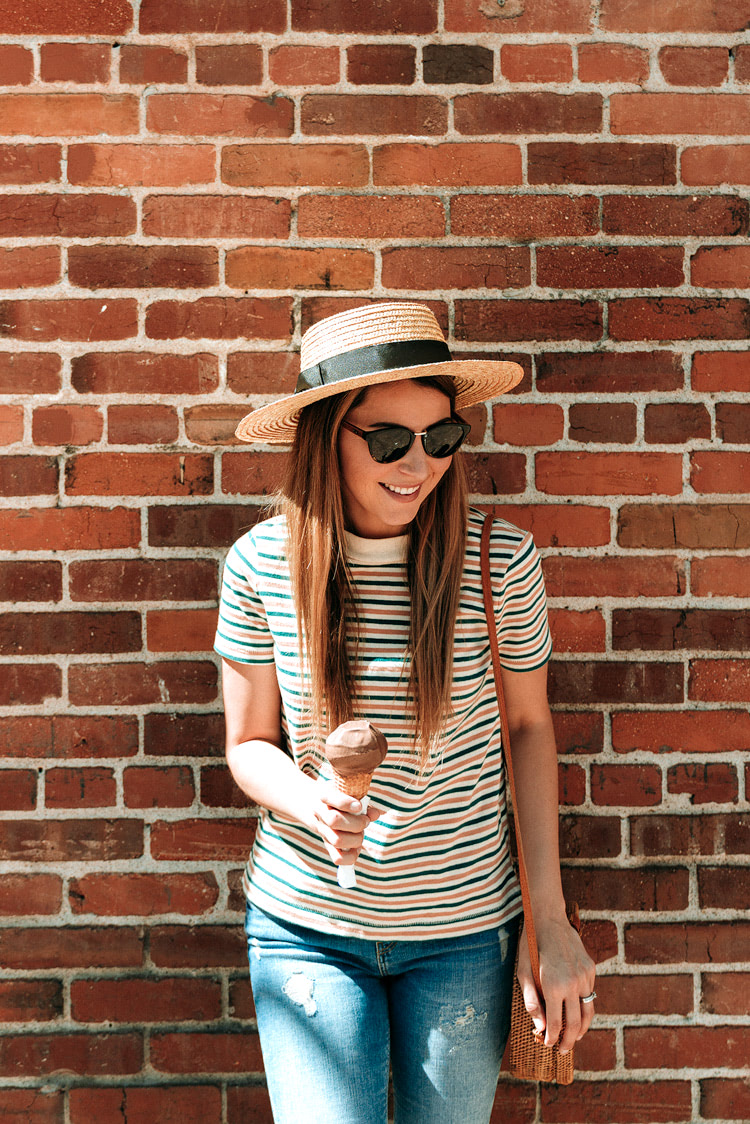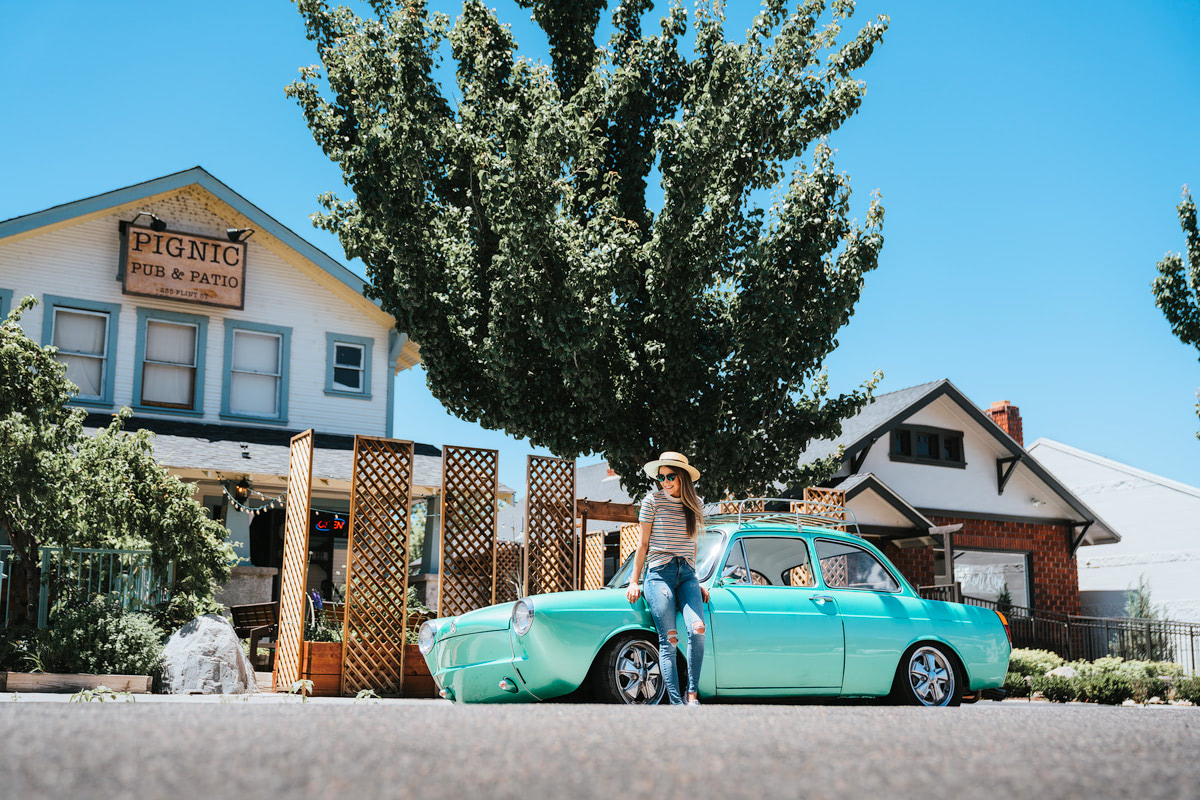 More travel inspiration!
PIN to refer to later!