There are endless reasons why you should visit the South Island of New Zealand! The varied landscapes, friendly people, cute wildlife and epic hikes are just the beginning. The following destinations and activities were my absolute favorites during my South Island road trip. I would highly recommend you check them out! Keep in mind that I didn't visit the very north part of the island (Marlborough Sounds, Abel Tasman etc.) which are meant to also be wonderful side trips.
12 Must See Places On The South Island Of New Zealand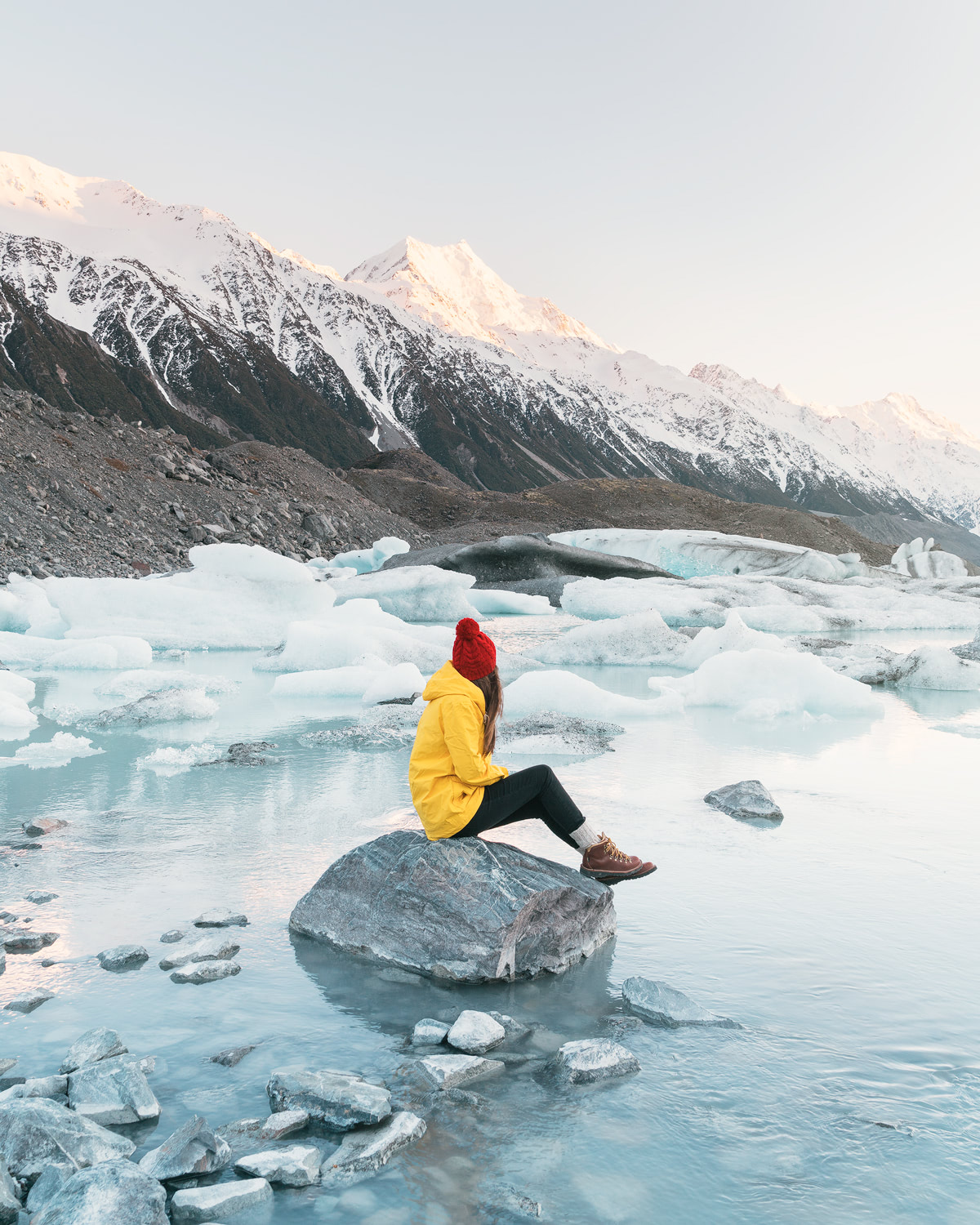 1. Aoraki Mount Cook National Park
You cannot visit the South Island without visiting the beauty that is Mount Cook. The whole park is stunning and you will be stopping the car non-stop for photos.
My two favorite sights in the park:
Tasman Glacier (pictured above) is the most amazing place to watch the sunrise. Follow the signs to the Tasman river and head down to the end of the lake (the opposite end to the glacier). You will be greeted with a stunning view of icebergs and milky blue glacial water.
The Hooker Valley Trail is a great afternoon or sunset hike. It's a relatively easy and flat 5km (one way) hike if you make it to the lake and glacier, though even just walking the first 1-2kms is worthwhile. The trail begins at the White Horse Hill Campground (click here for my review of the campground).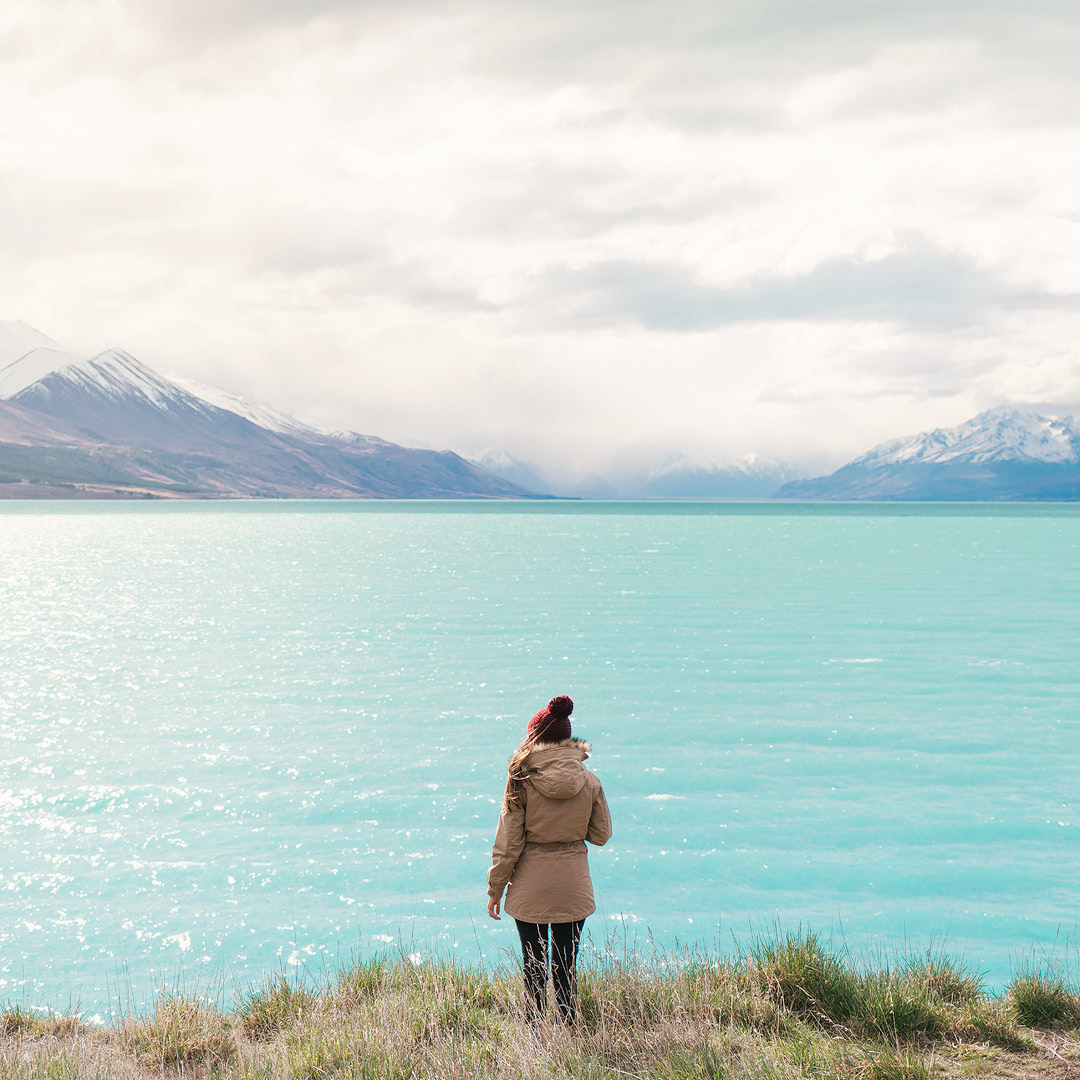 2. Lake Pukaki
This gorgeous lake is situated between Lake Tekapo (also worth stopping at) and Aoraki Mount Cook National Park. You won't believe the crazy color of the lake until you see it with your own eyes!
I would first recommend stopping at the visitor center located at the south end of the lake for some photo opportunities. Then, if you are heading up to Mount Cook, it is definitely worth visiting Peter's Lookout, a pull-off about a 25-minute drive up the lake from the visitor center.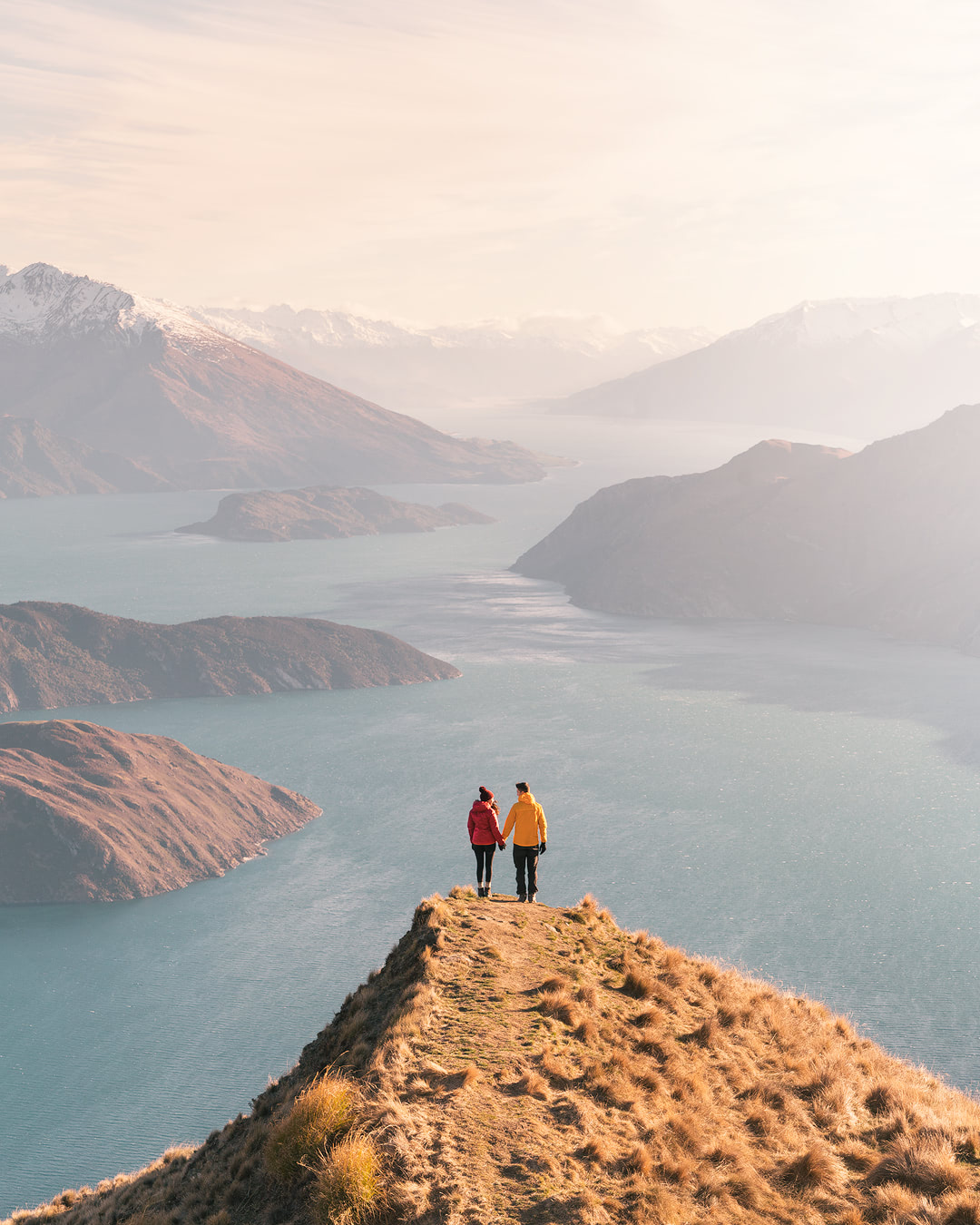 3. Wanaka
The beautiful town of Wanaka is surrounded by mountains, lakes, and national parks – what is there not to love about it?!
Some absolute must do's while you are in the area include:
Check out the famous "Wanaka Tree" for either sunrise or sunset – either time is magical in its own way.
Hike up Roys Peak for spectacular lake views. My husband and I got up at 3 am to catch the sunrise from the top, but a day hike (or for sunset) would also be a great idea. Make sure you are prepared for a long uphill hike and likely windy conditions at the summit (my fingers and toes were frozen!)
If you are partial to a nice New Zealand style pie, I would recommend you check out the local bakery on Wanaka's main street, The Doughbin. Their vegetarian pie is delicious and has won a bunch of awards!
Wanaka is also a great spot to go skiing or snowboarding if you visit during winter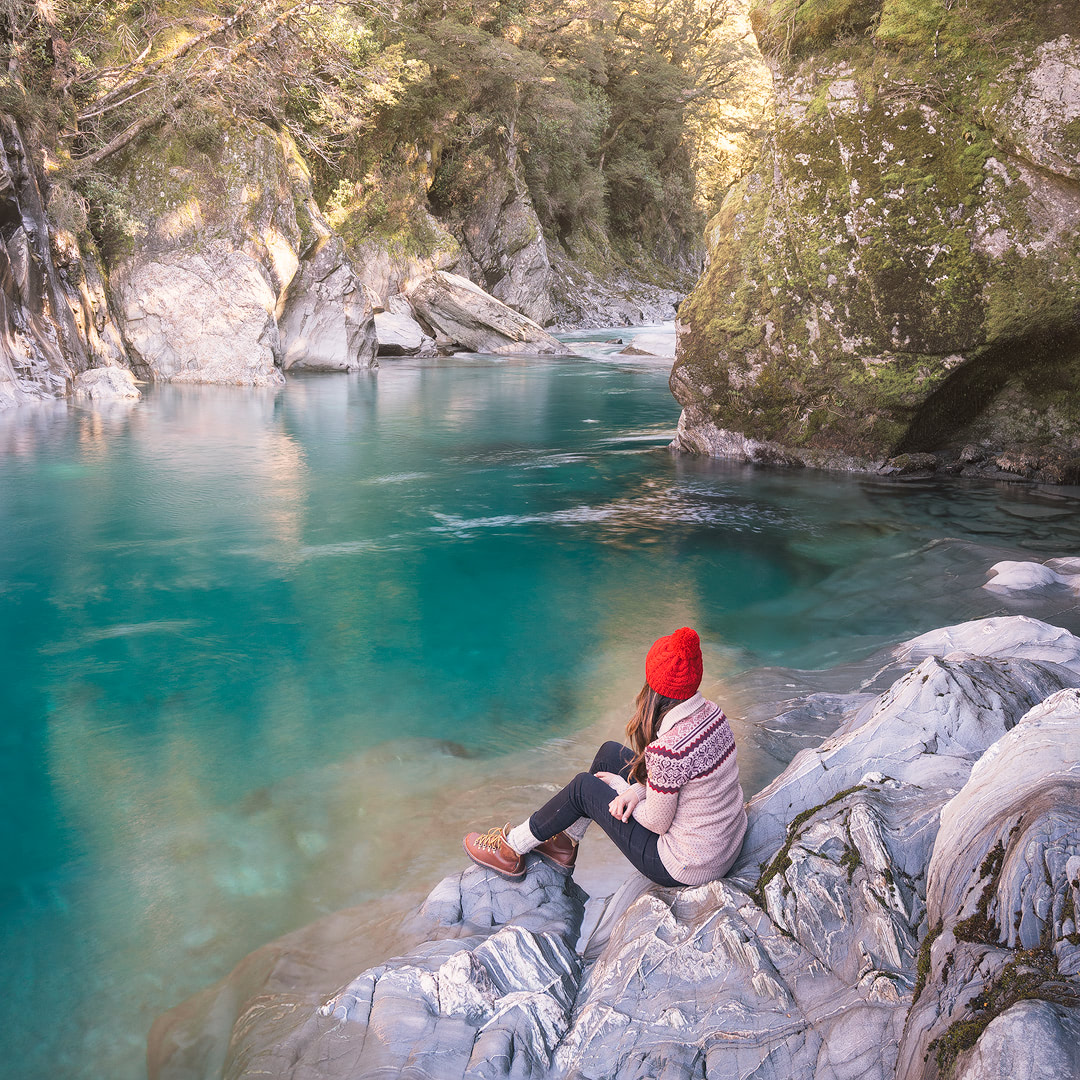 4. Mt Aspiring National Park
Most people visit the Mt Aspiring National Park during their time in Wanaka or when passing through to/from the west coast.
I thoroughly enjoyed the scenic drive from Wanaka (along the Haast Hwy) and would recommend stopping at the various viewpoints marked along the way. If traveling west along the Haast Highway, you will pass alongside gorgeous Lake Hawea and then loop back around to views of Lake Wanaka before entering the park.
Thunder Creek falls is worth stopping at, though for me the highlight of the park was definitely Blue Pools (pictured above). The short 10-15 minute walk to Blue Pools crosses over swinging bridges and brings you to a slice of turquoise heaven.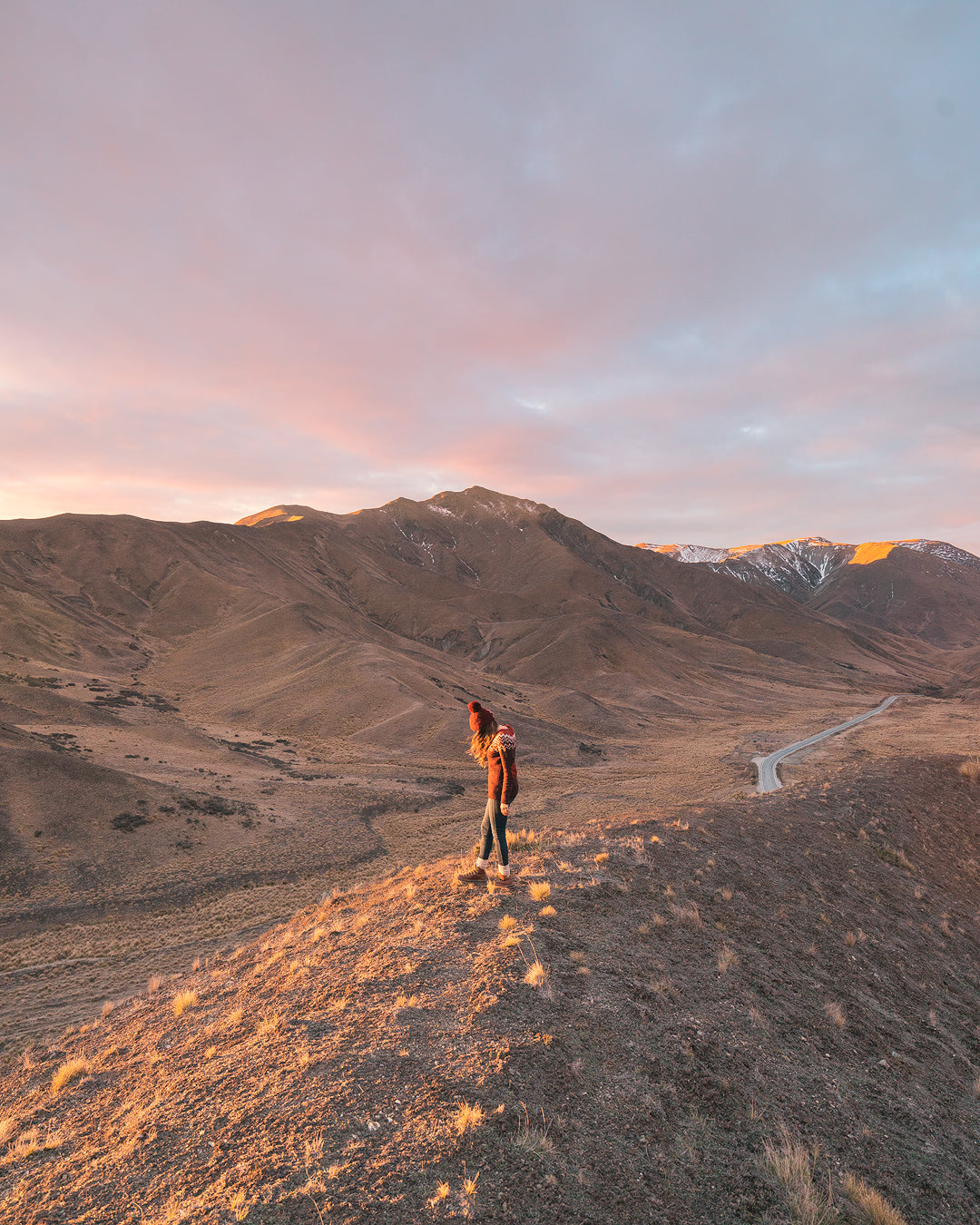 5. Lindis Pass
At close to 1000m above sea level, Lindis Pass is the scenic route between Twizel (near Lake Pukaki) and Wanaka/Queenstown. Snow covers the mountains for some of the year, making it even more magical (though be careful on those icy bends!)
I would recommend that you stop at one of the numerous pull-outs to take it all in. We opted to climb up a hillside to get some elevated views at sunset (pictured above).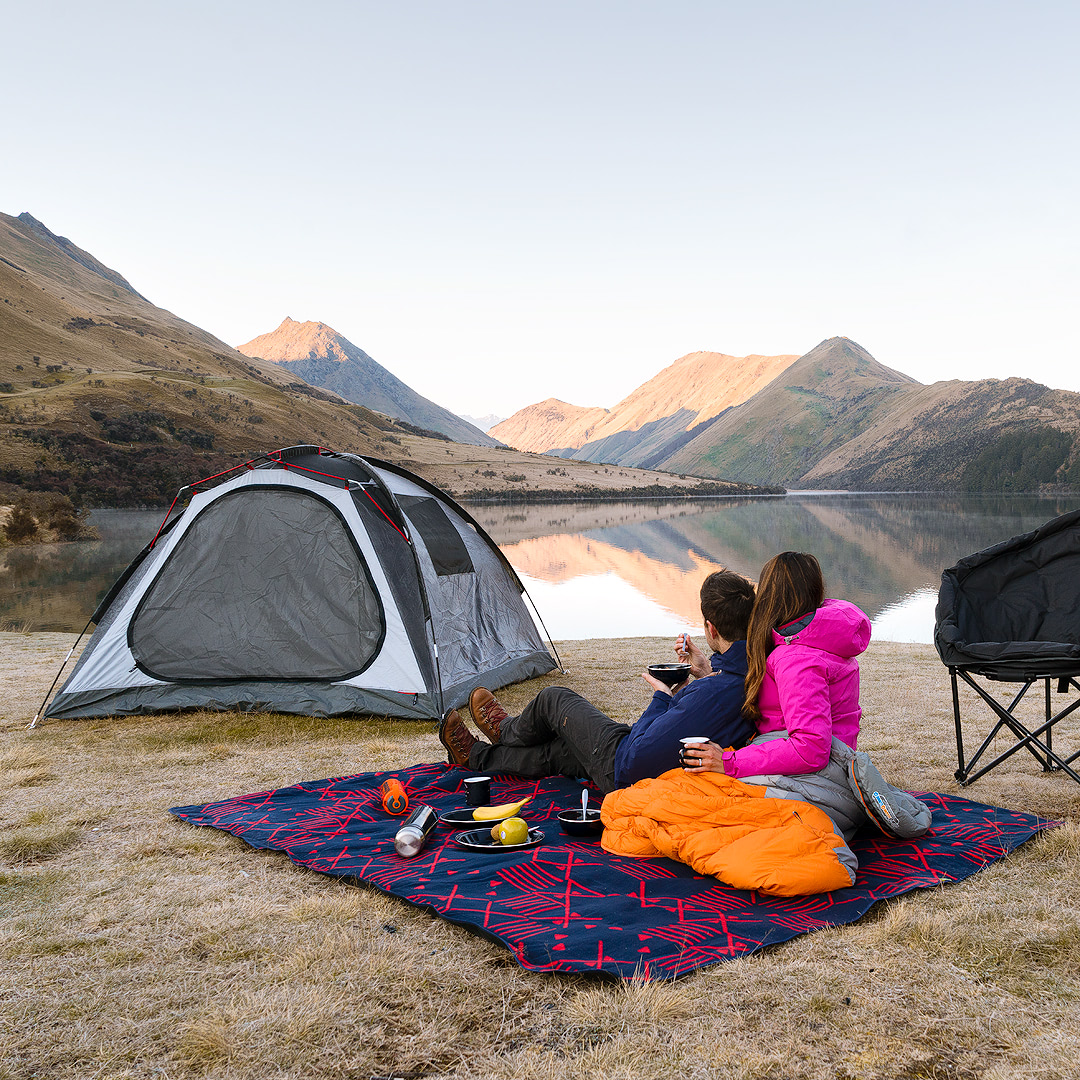 6. Queenstown
Queenstown is the adventure capital of the world. If you are into hiking, camping, snow sports, water sports, cycling, paragliding, bungy jumping, etc… then you will love this city!
My husband and I camped at Moke Lake (pictured), which is about a 15-20 minute drive from Queenstown. I posted a more in-depth camping review here if you want to check it out!
I would also highly recommend checking out Fergburger during your visit. The Codfather fish burger and delicious gelato next door were definitely highlights of the trip!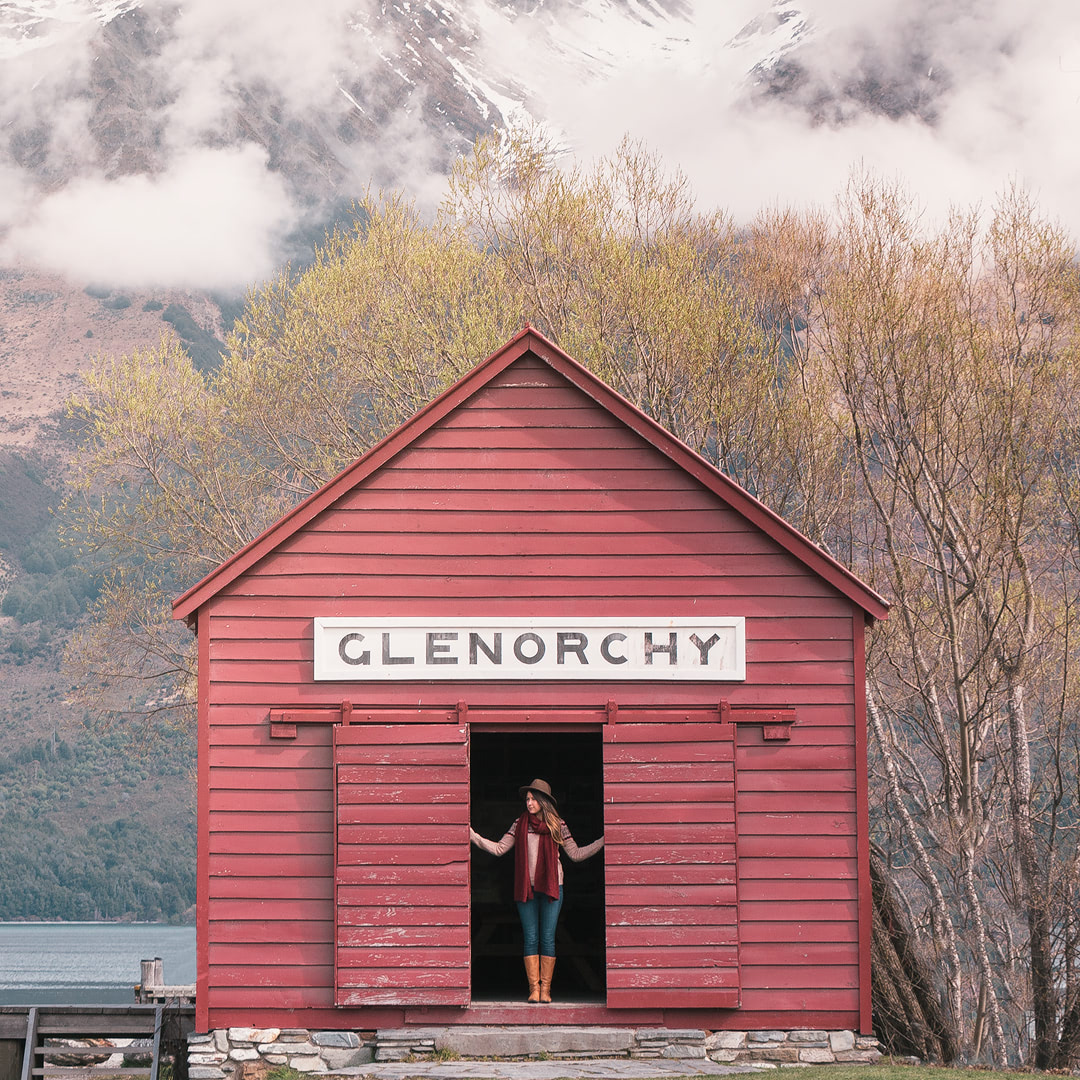 7. Glenorchy
If you are in Queenstown then you should absolutely take the time to visit Glenorchy. It is a tiny town 45kms from Queenstown, along Lake Wakatipu.
The boat shed (pictured above) and dock are great places to enjoy the mountain and lake views. Mrs Woolly's General Store is perfect for picking up a yummy snack, grabbing a coffee or buying a gift for a loved one back home.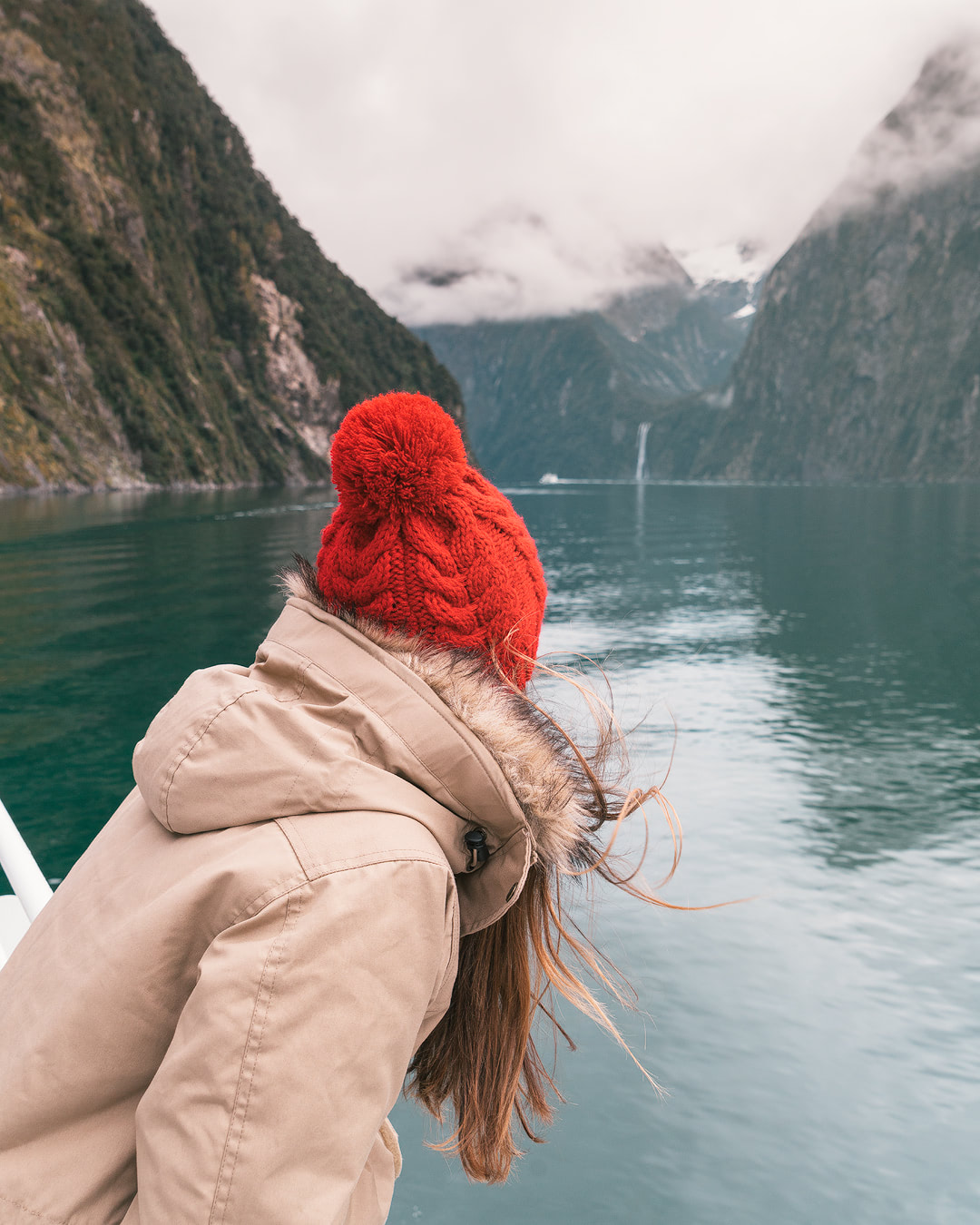 8. Milford Sound
Located within Fiordland National Park, Milford Sound has been judged one of the worlds top travel destinations.
I was lucky enough to explore the fiord with Southern Discoveries, via boat and kayak (pictured above). It was magical to experience the towering rock walls, countless waterfalls and abundant wildlife.
We saw seals, dolphins, birds and even the most endangered penguin in the world – the Fiordland Crested Penguin (tawaki). One of the trip highlights was when the boat cruised right up under Stirling Falls, 155m high.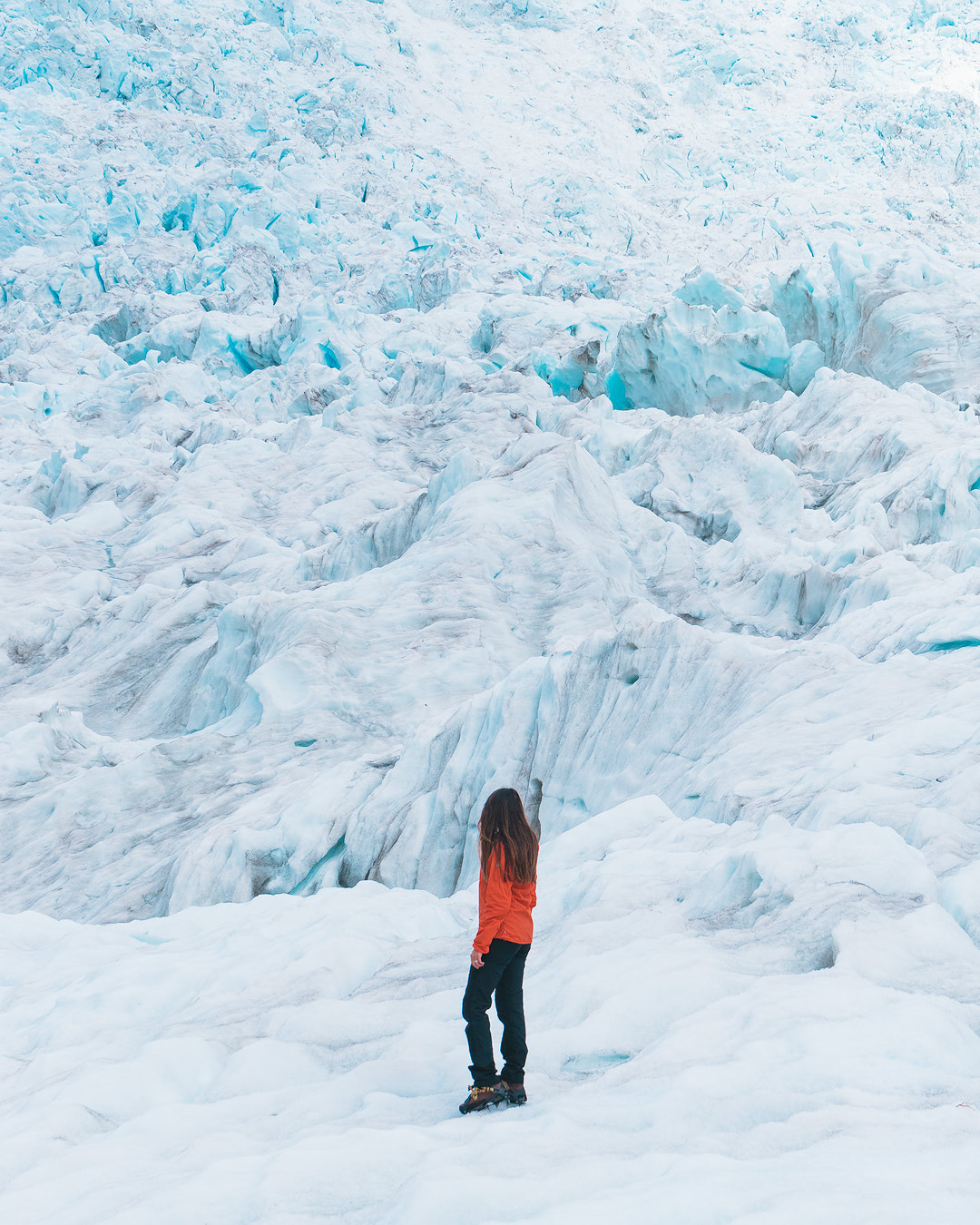 9. Franz Josef
There aren't many other places in the world that you can access a glacier just a stone's through away from a main highway, Franz Josef is one of them.
I opted to take the Ice Explorer tour with Franz Josef Glacier Guides (pictured above). The tour started with a short helicopter ride up to the glacier before myself and the group explored the many ice formations and crevasses for about 3 hours. It was amazing to see the sheer size and detail of the ice and to think about its history.
Unfortunately, the glacier is melting rapidly so if it is on your bucket list – get there ASAP!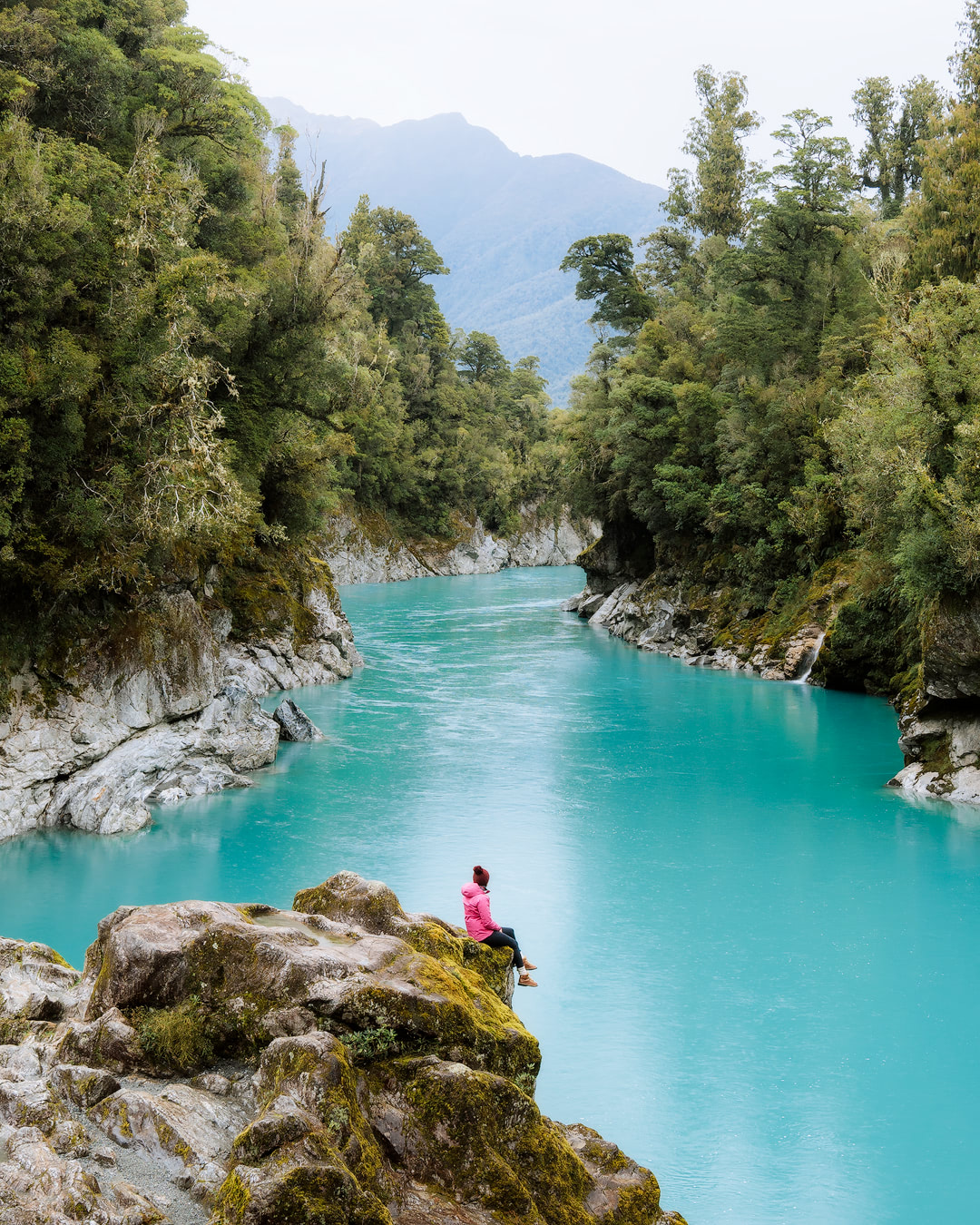 10. Hokitika Gorge
Tucked away behind some farmland, Hokitika Gorge is a slice of glacial turquoise paradise.
The lookout (pictured above) can be accessed via an easy 10-minute walk from the parking lot. You also get to cross a delightful swing bridge and experience lush vegetation along the path.
This stop was definitely a highlight of my road trip along the west coast.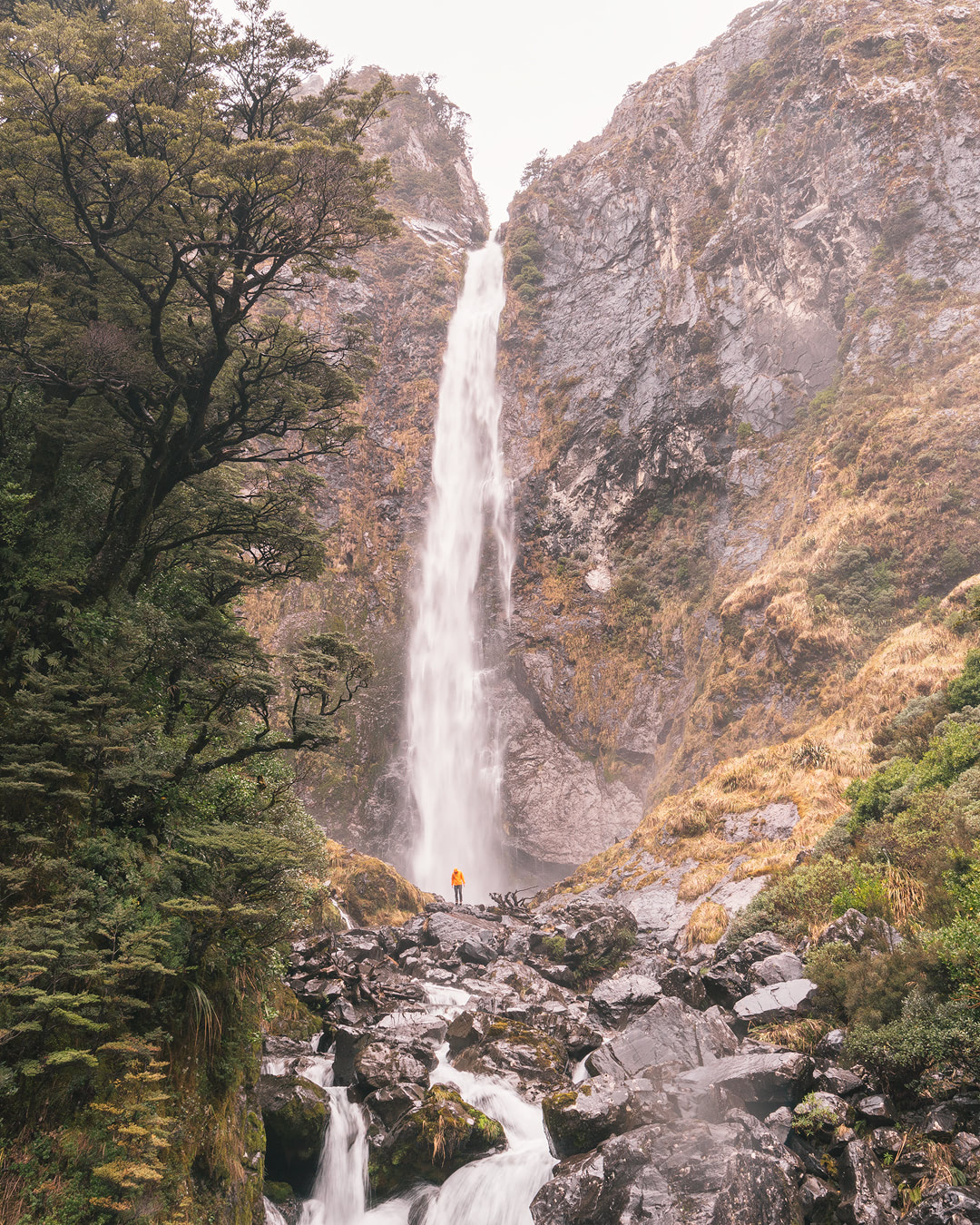 11. Arthur's Pass National Park
If you are driving between the west coast and Christchurch then you will likely take Arthur's Pass. The scenic drive will take you through the heart of the Southern Alps, with plenty of spots to pull over and take it all in.
I would highly recommend stopping at Devils Punchbowl Waterfall (pictured above), 131m tall. The hike out to the falls take about 20-30 minutes, with some steep steps but overall it is relatively easy – a must do!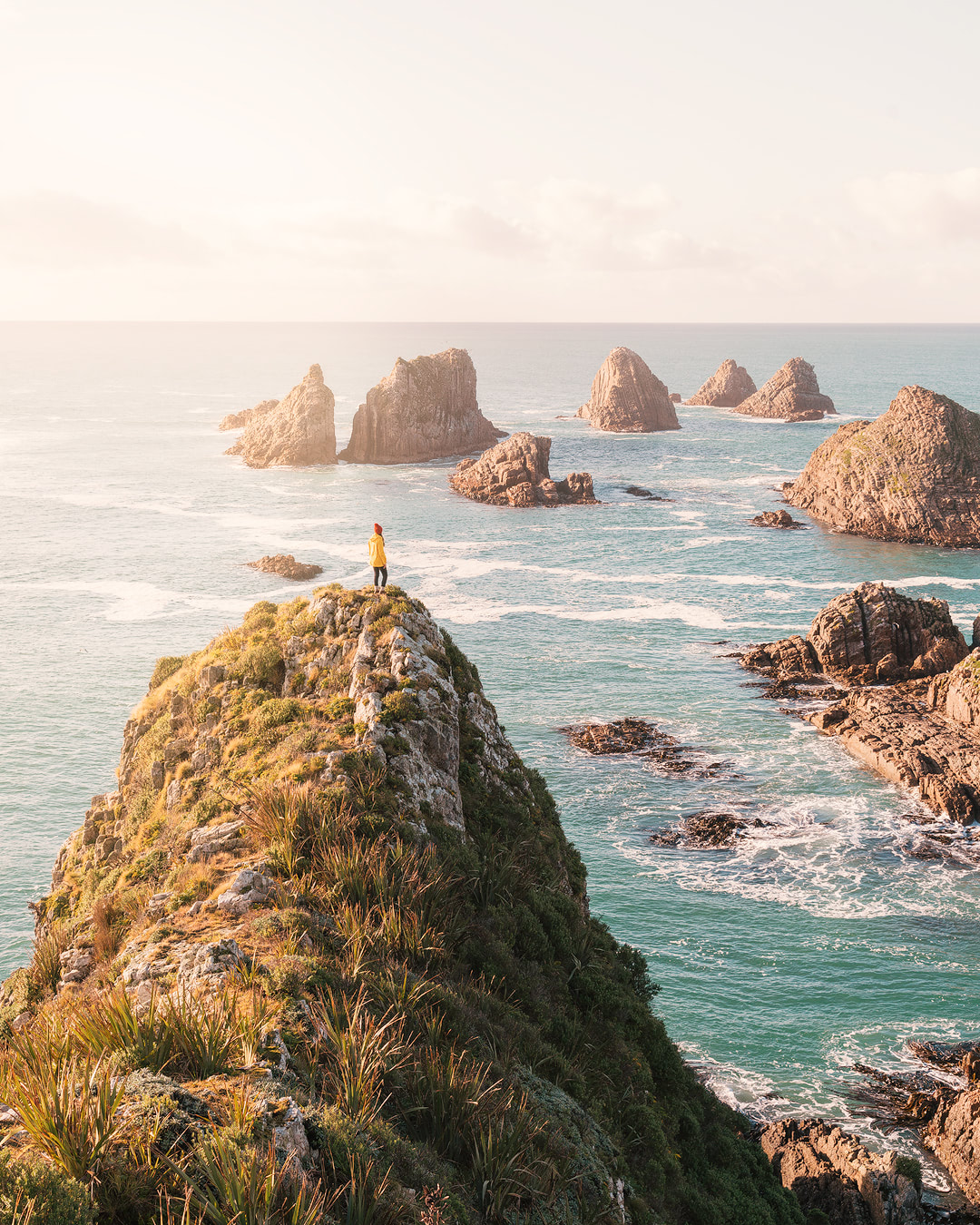 12. The Catlins Coast
There is something wild and magical about the Catlins Coast. You will feel disconnected (literally, as there's no phone service most of the time) and removed from everyday life as soon as that fresh sea air hits your face.
If you are visiting the area I would recommend the following:
Get to Nugget Point for sunrise. It is the perfect opportunity to have the area to yourself, whilst enjoying the gorgeous morning light. If you're lucky you might even seen some seals or penguins.
Stop by Purakaunui Falls, a gorgeous cascading three-tiered waterfall. The short walk to the falls is incredibly lush and green, with the Purakaunui river running alongside the trail.
Mclean Falls is also worth a visit and many consider it more spectacular than Purakaunui Falls. Make sure to see the upper and the lower falls and enjoy the peaceful forest walk.
What are your favorite places on New Zealand's South Island? Let me know in the comments section below!
Here are some more images from our trip: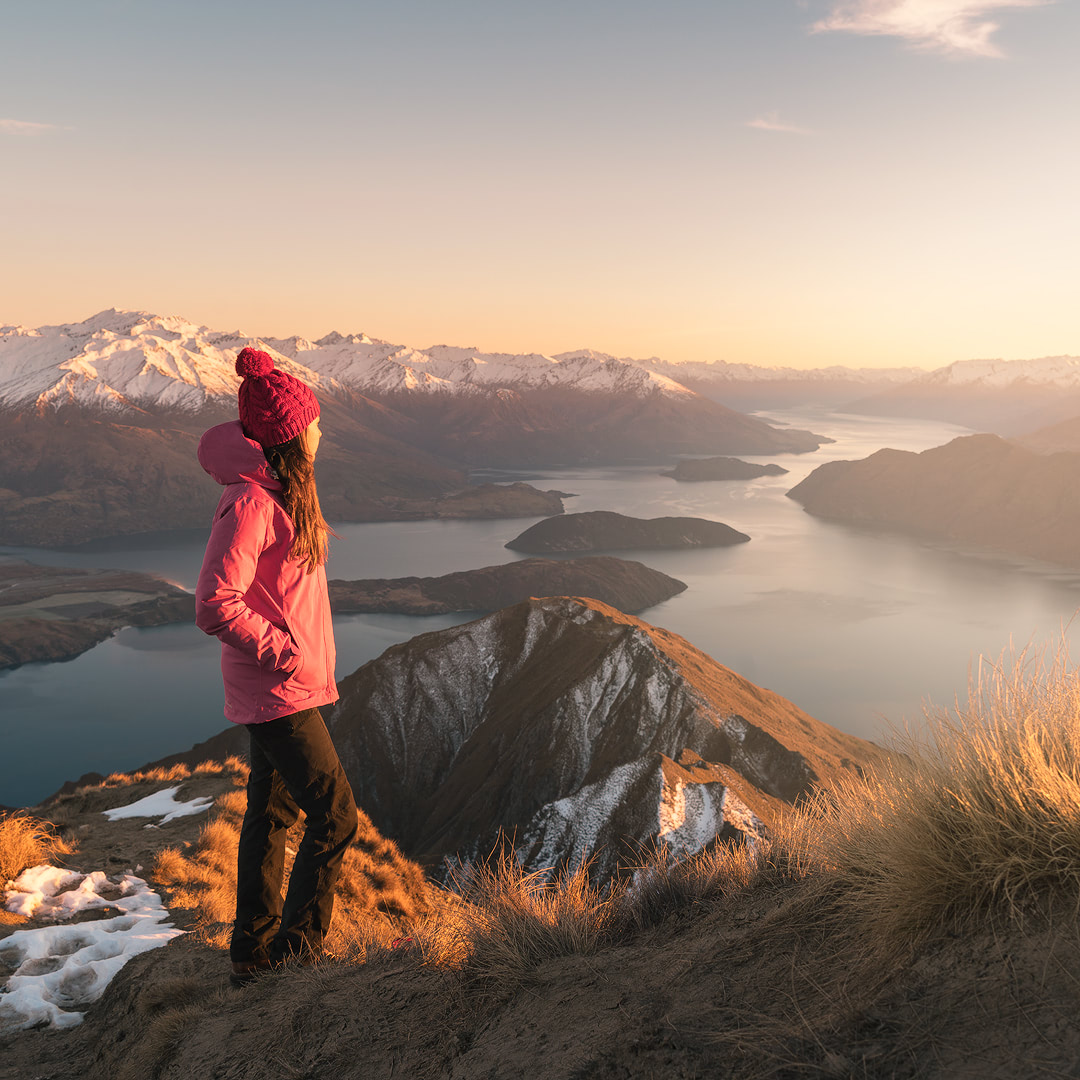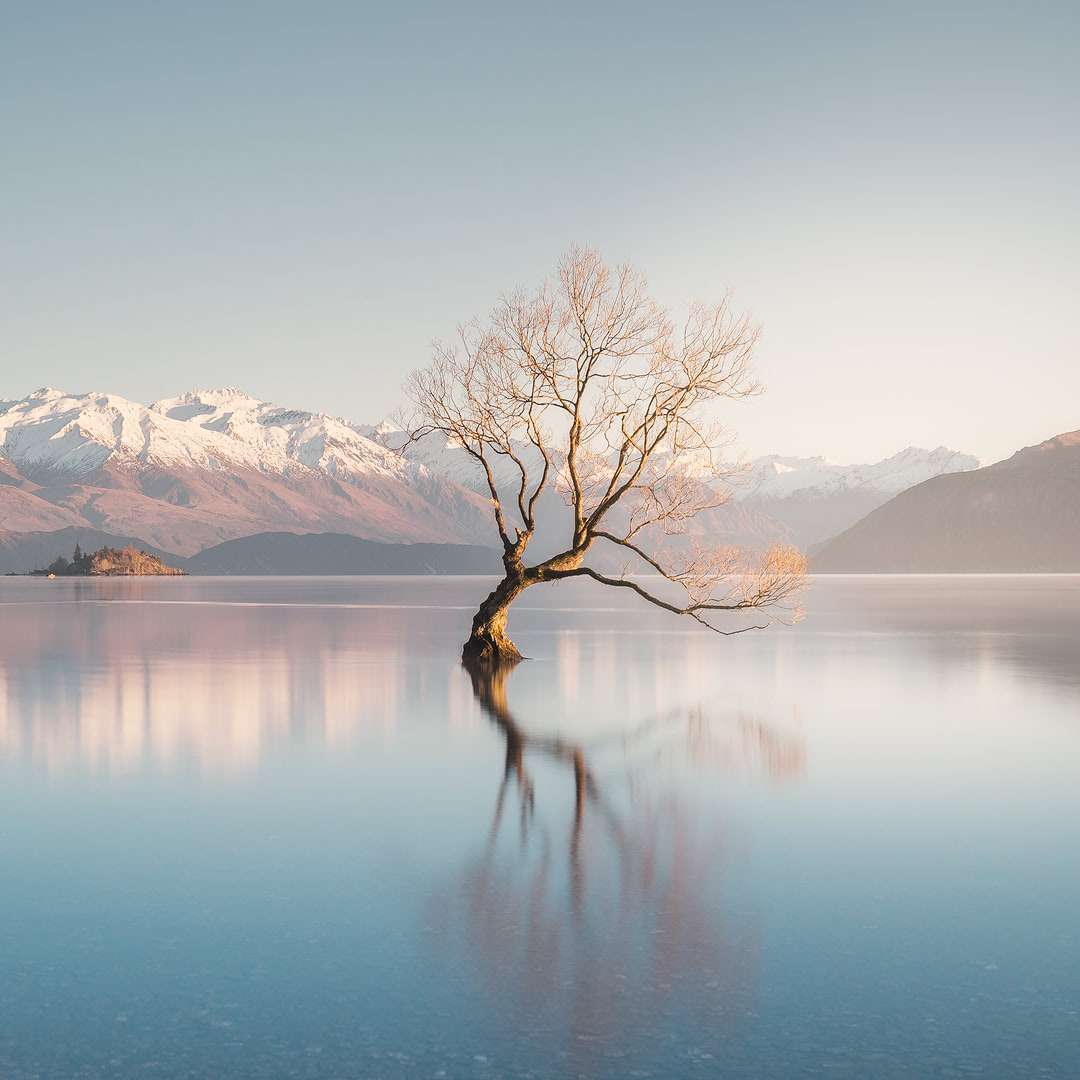 PIN FOR LATER!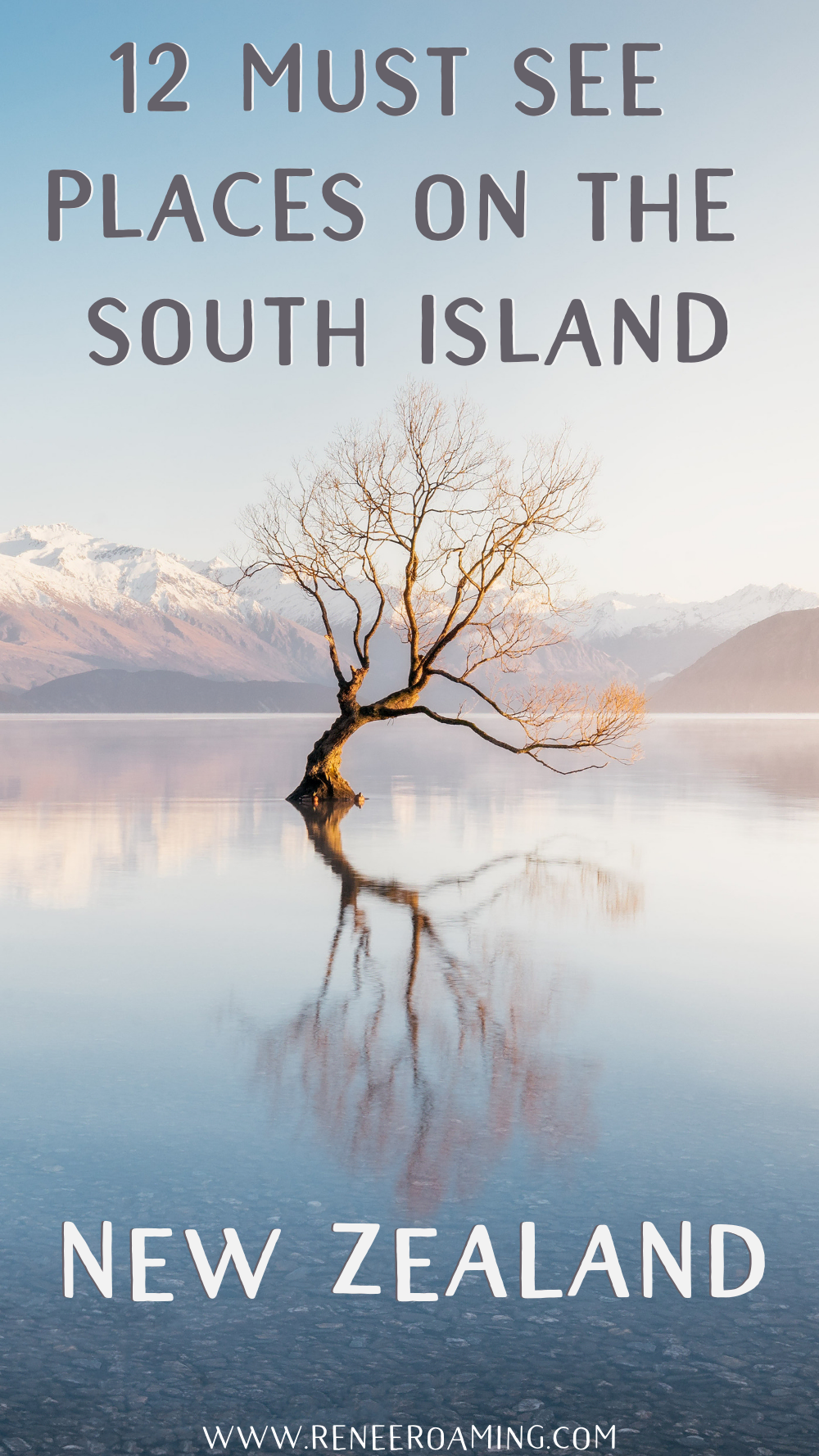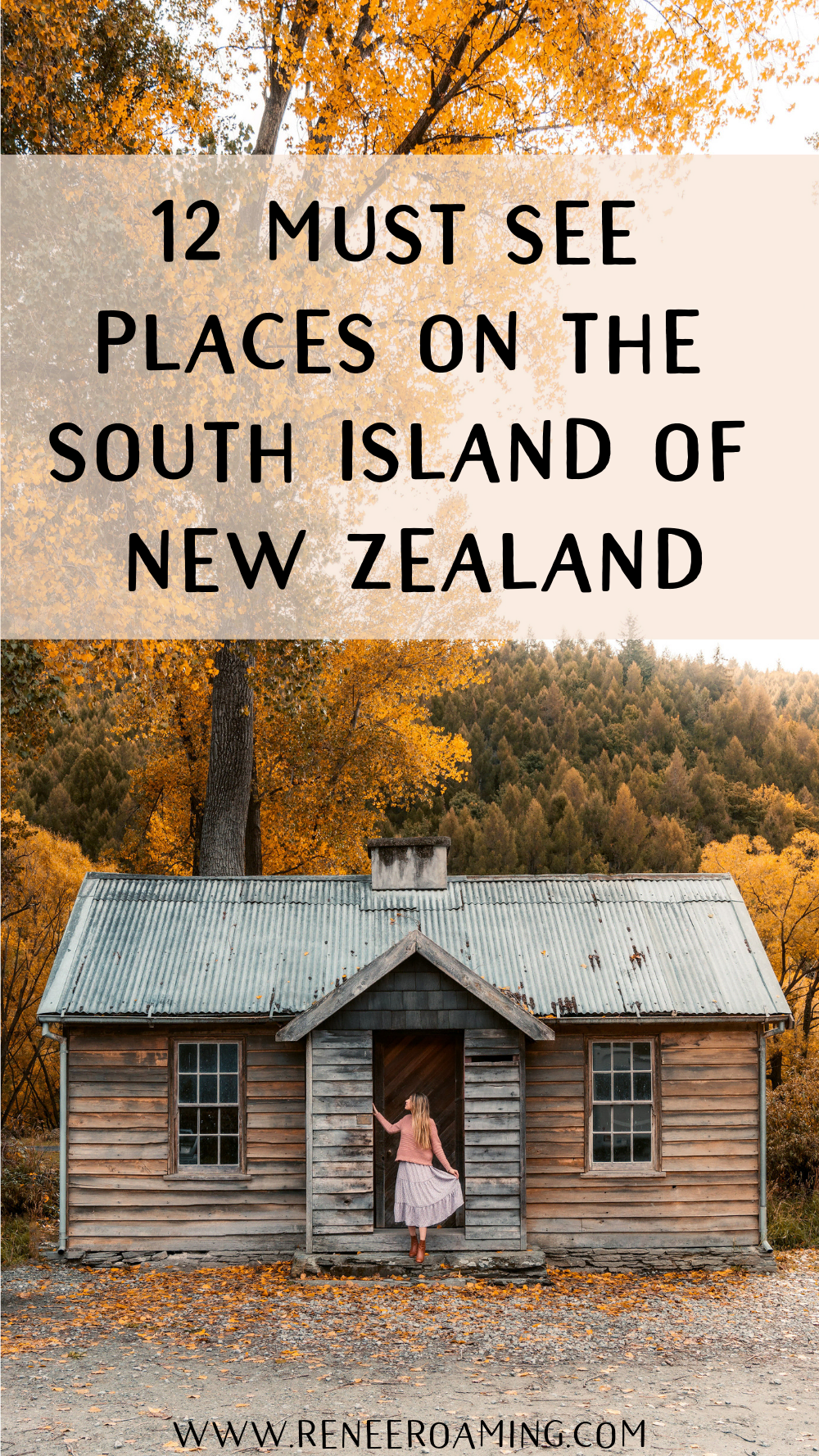 Disclaimer – I was given complimentary passes for the Milford Sound Southern Discoveries tour and the Franz Josef Glacier Guides tour. As always, my opinions in this blog post are honest and unbiased. All photos were taken by myself and my husband, Matthew Hahnel.