Peru is one of those places you could visit again and again, and still be blown away. Cusco is probably my favorite region of Peru, mostly for its friendliness, sheer beauty and vibrant culture. July '18 was my second time visiting the area and I am excited to share my recommendations with you all!
I chose to travel back to Peru with Acanela Expeditions and had a wonderful experience. They are a small group tour company who take you to the best locations whilst supporting local artisans. I was impressed with their commitment to using local guides and giving our group a truly authentic experience. I feel that sometimes we can get caught up only experiencing the "touristy" locations, but Acanela made sure to us the real Cusco.
Best Things To Do In & Around Cusco, Peru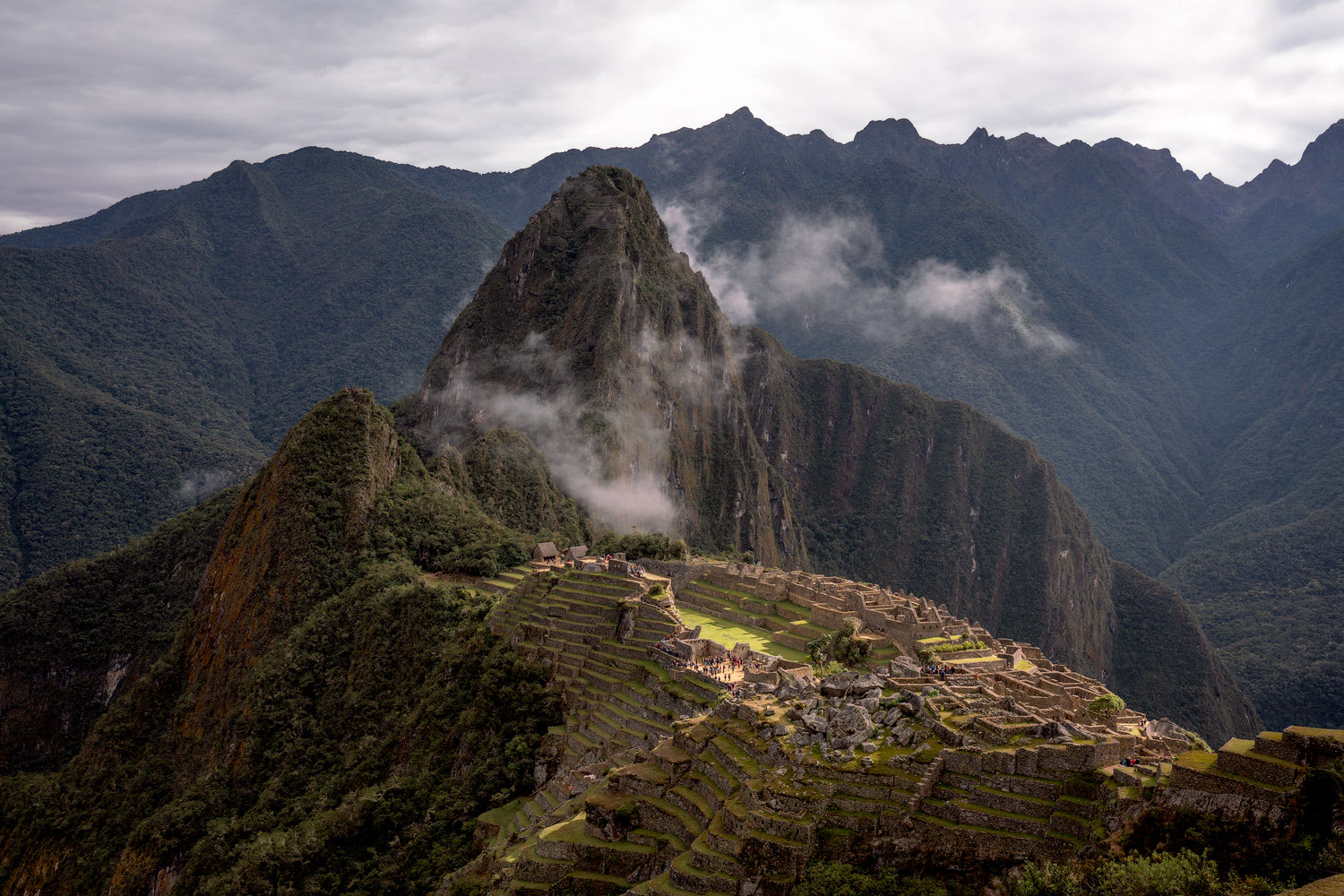 Meander the Markets
Cusco is bursting with colorful local markets to explore. One of my favorites was San Pedro Market, which has a mixture of local stalls and those catered for tourists. You can browse and buy just about anything at Cusco's San Pedro Market, including fresh juices, local delicacies, fresh nuts, dried fruit, locally made chocolate, clothes, and souvenirs. I also randomly stumbled upon a cute artisan market off Santa Clara and Mesón de la-Estrella, where I bought some textiles for my family.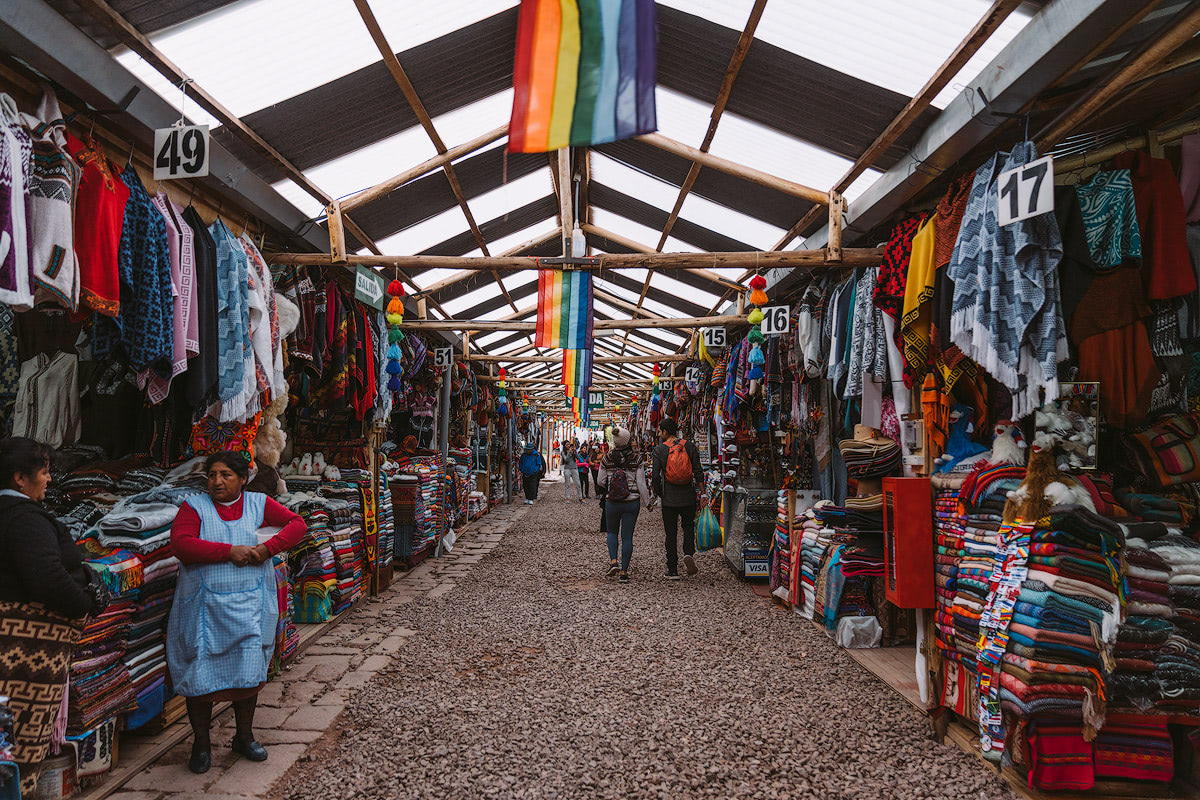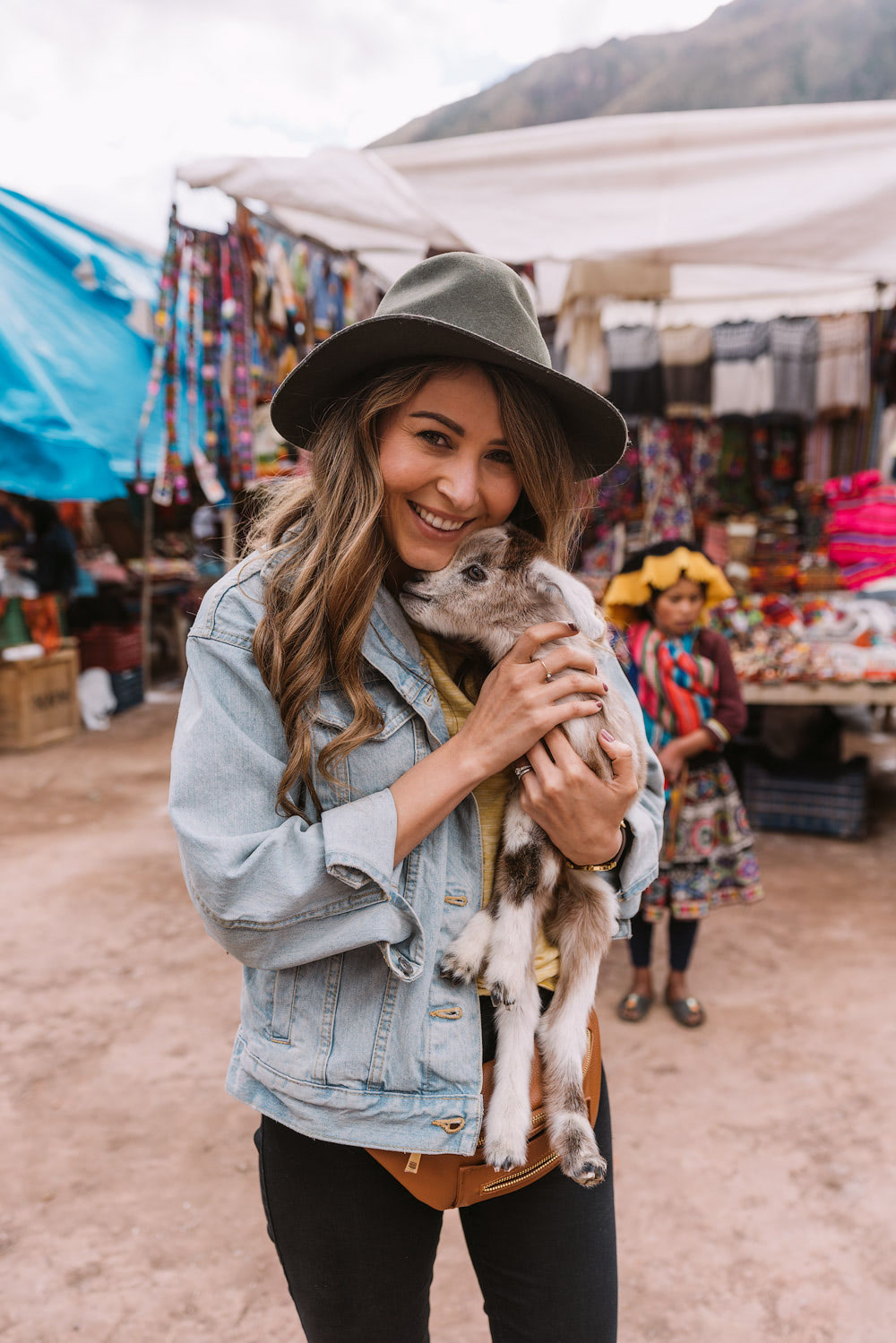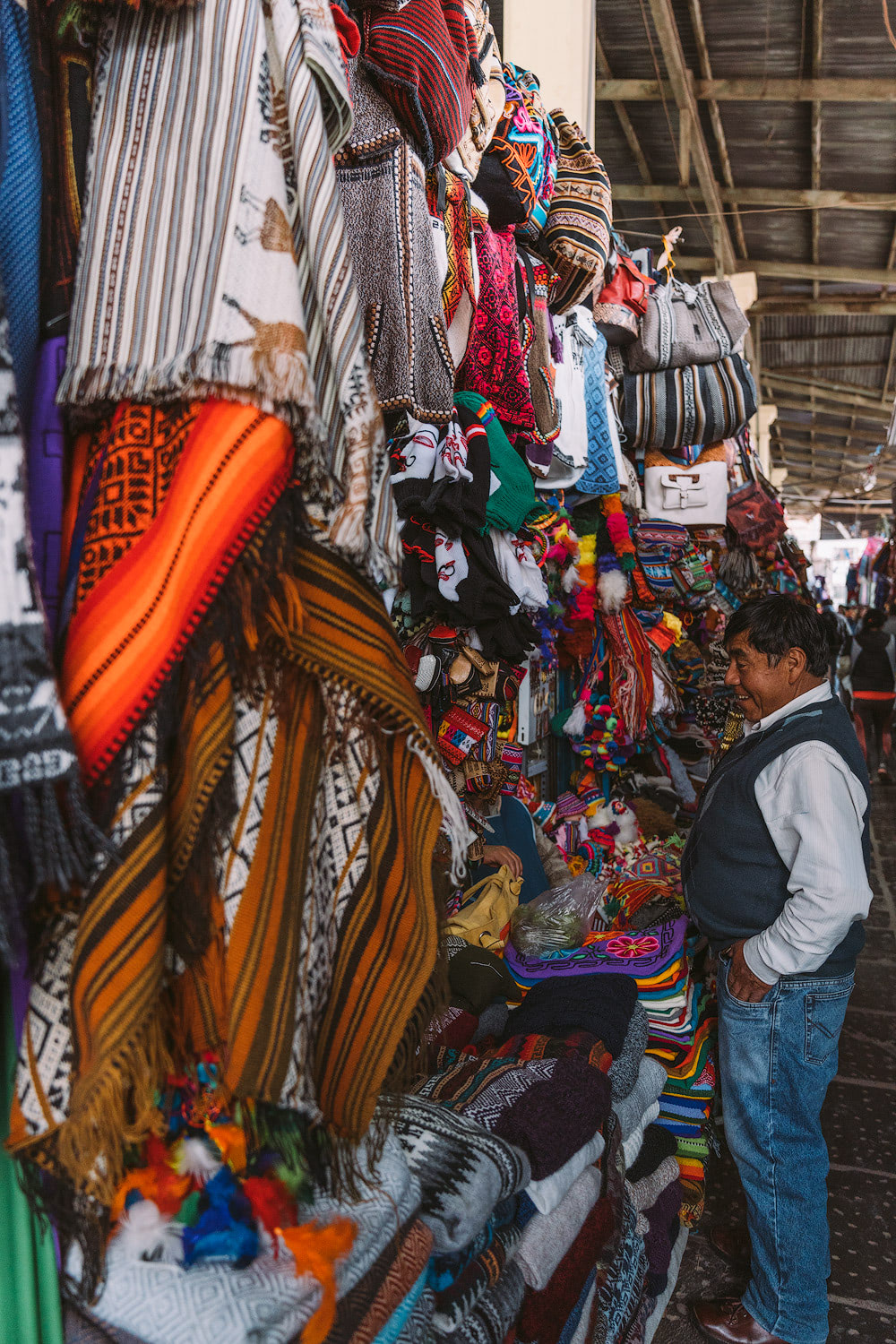 Explore Cusco's History
Our Acanela guide, Simón, was local to the Cusco area and gave us a wonderful walking tour of the city. We explored Cusco's main square, Plaza de Armas, and its two most iconic buildings – the Cusco Cathedral and the Church La Compañía de Jesús. I would highly recommend taking the time to learn about the area's Incan history and the Spanish Conquest. Some other parts of town worth visiting are Cristo Blanco and Sacsayhuaman, both which can be walked to or accessed via a short bus/taxi ride.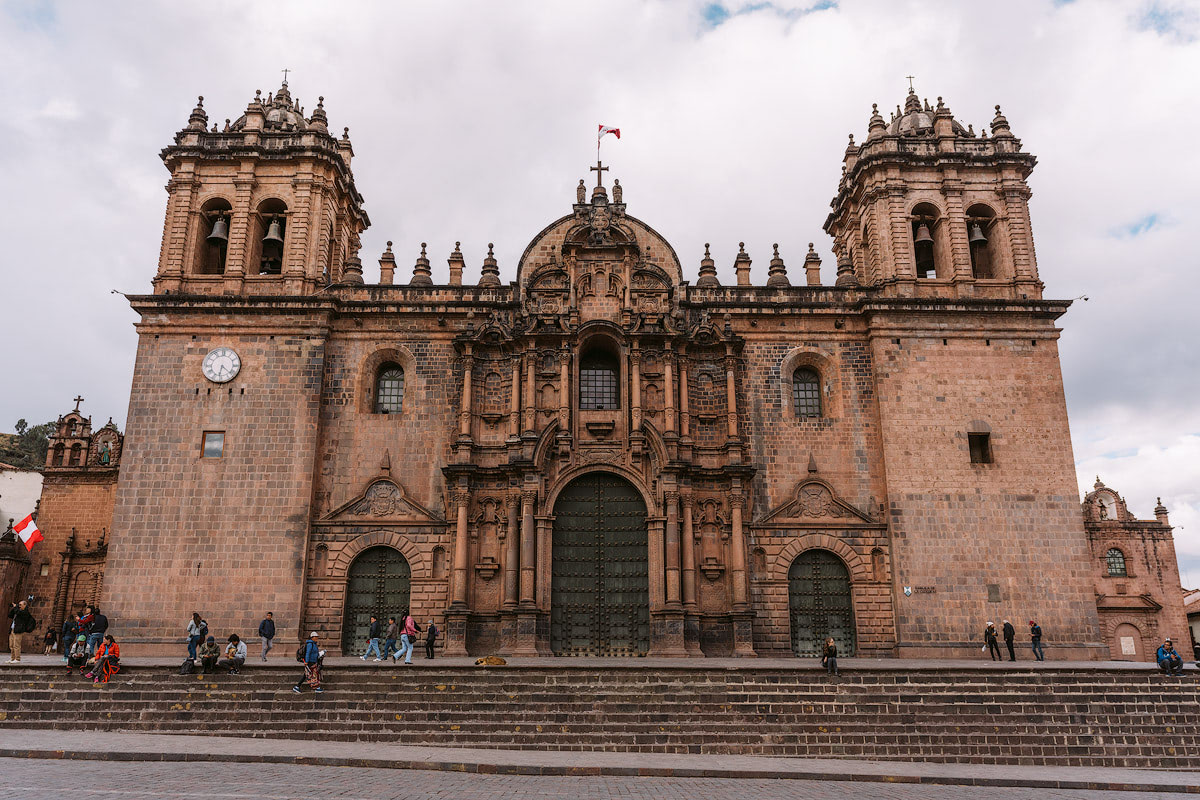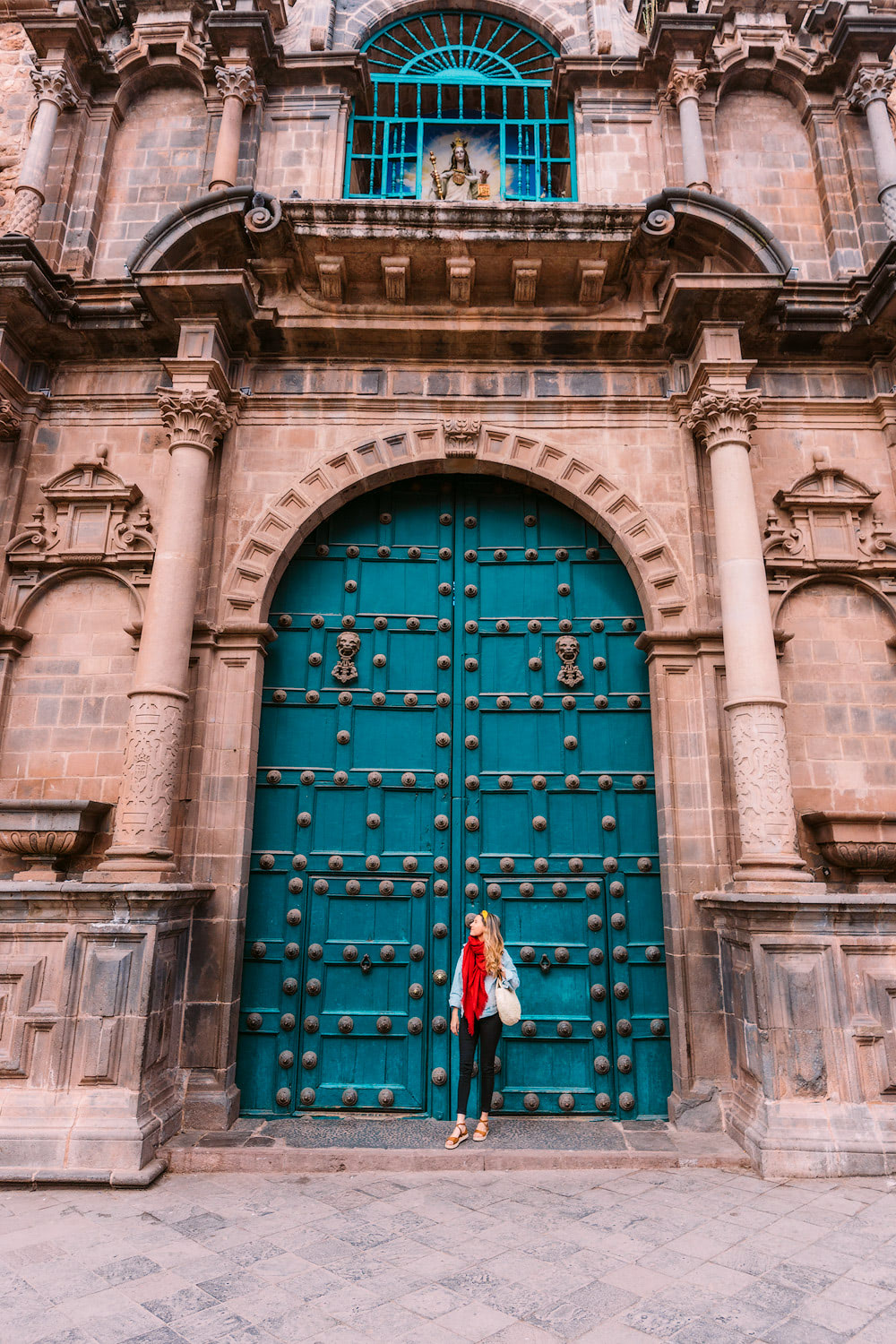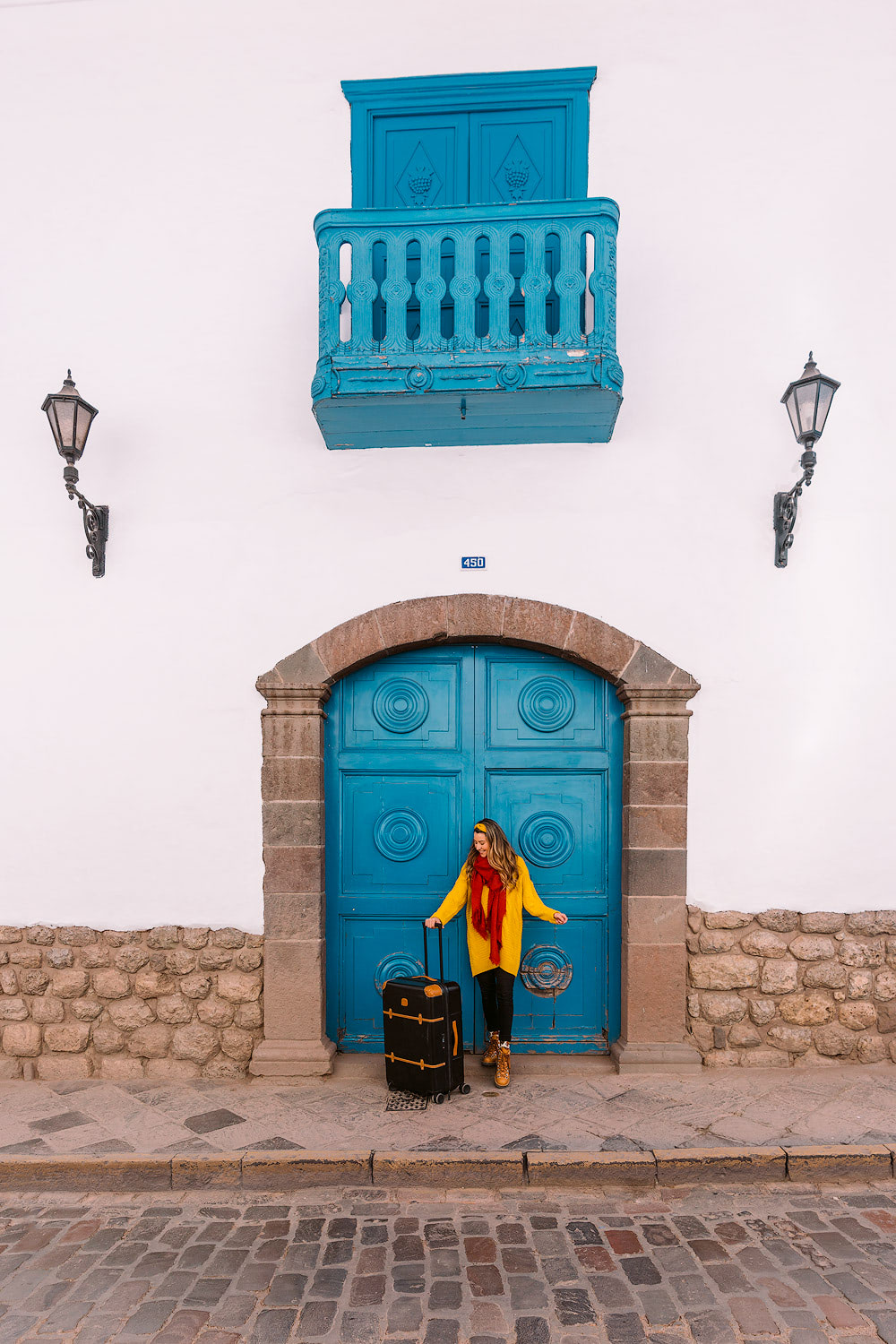 Featured: outfits by Jane.com, luggage by Brics Milano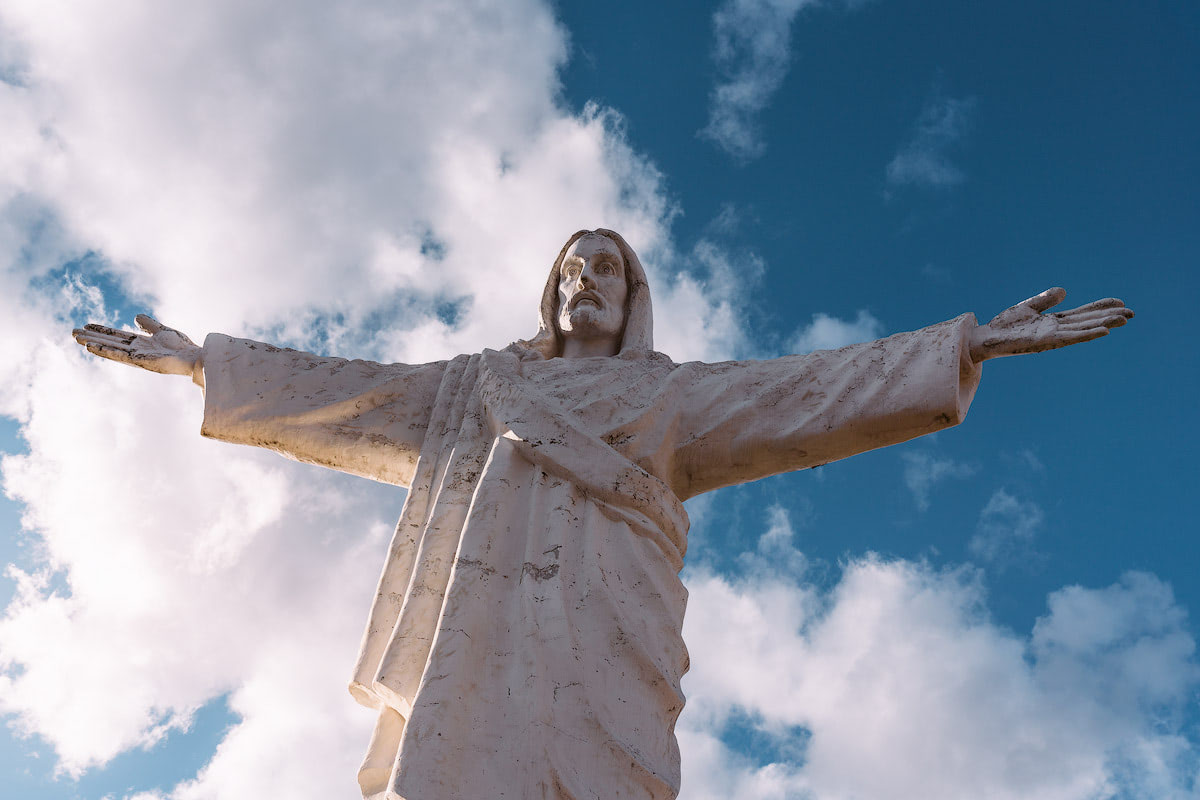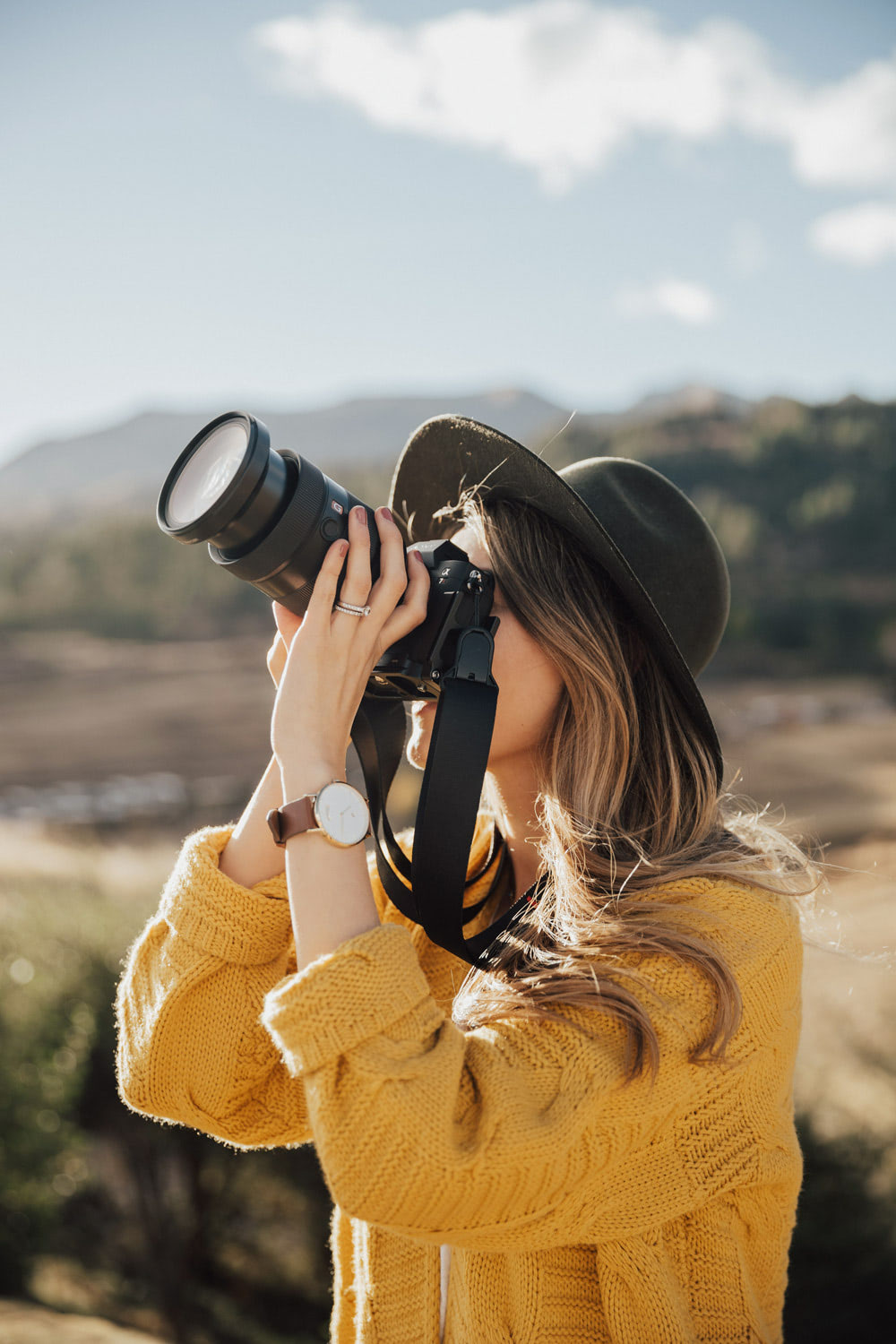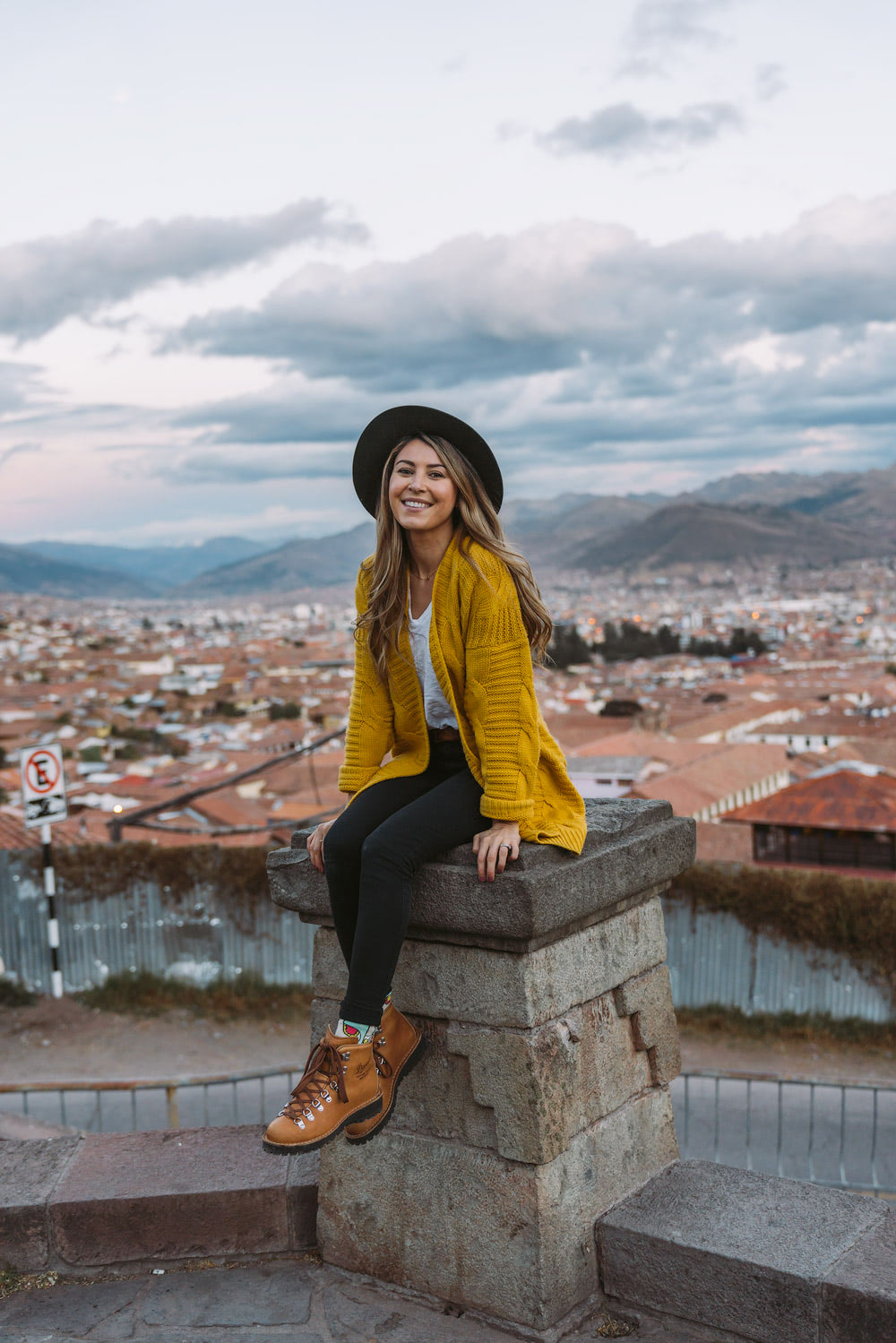 Featured: Arvo watch, Jane cardigan, Sony camera + lens, Woven Pear llama socks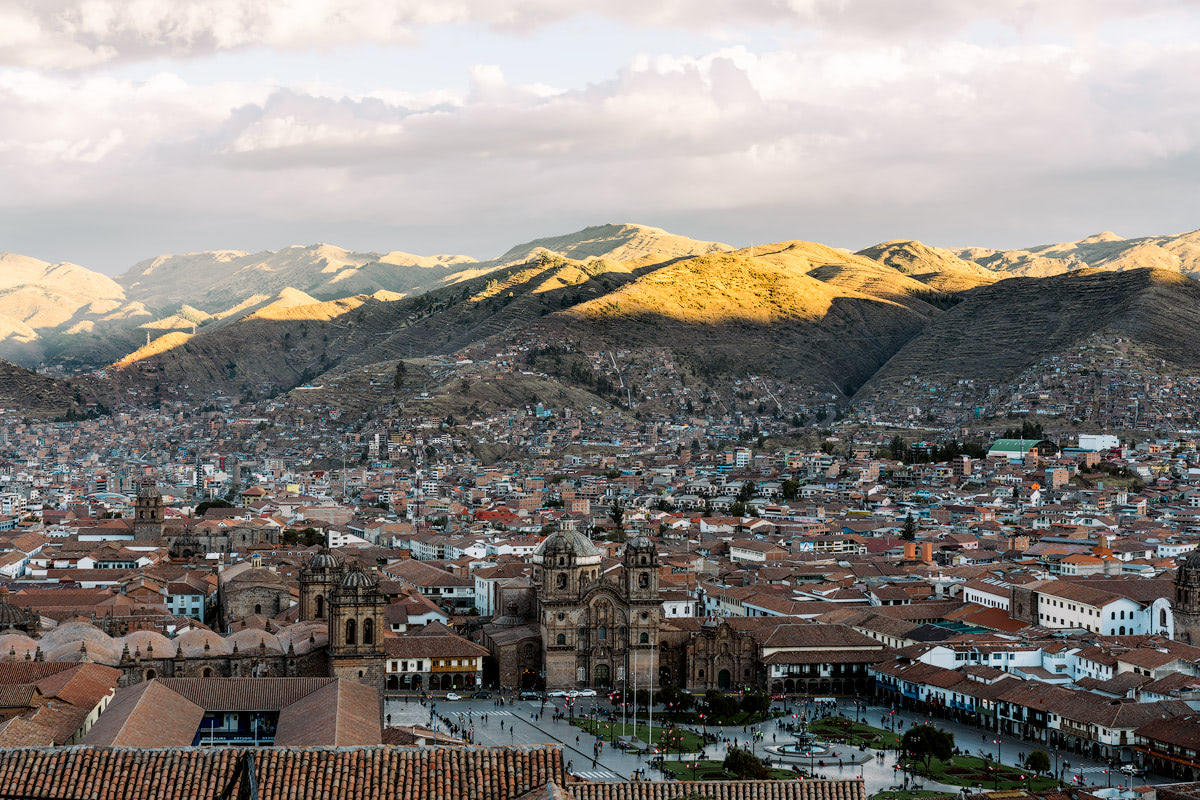 See Machu Picchu
Machu Picchu should be on every visitors to-see list when visiting Peru! This Wonder of the World is beyond anything you can imagine and even seeing it for the second time was an incredible experience. Located approximately 50 miles northwest of Cusco, Machu Picchu is a 15th-century Inca citadel situated high in the Andes (7,970 feet above sea level to be exact). Machu Picchu is thought to have been constructed in the mid 1400's and abandoned at the time of the Spanish Conquest. Amazingly, the area wasn't even known to the outside world until American historian Hiram Bingham reported his visit in 1911.
Myself and the rest of the Acanela group decided to brave the early wake-up call and visit Machu Picchu for sunrise. This involved being in line for the bus by around 4am to beat the majority of other tourists, which I would highly recommend. Unfortunately we didn't get treated to a sunrise as such (due to cloud cover), but it was a magical experience getting to be there in the early hours.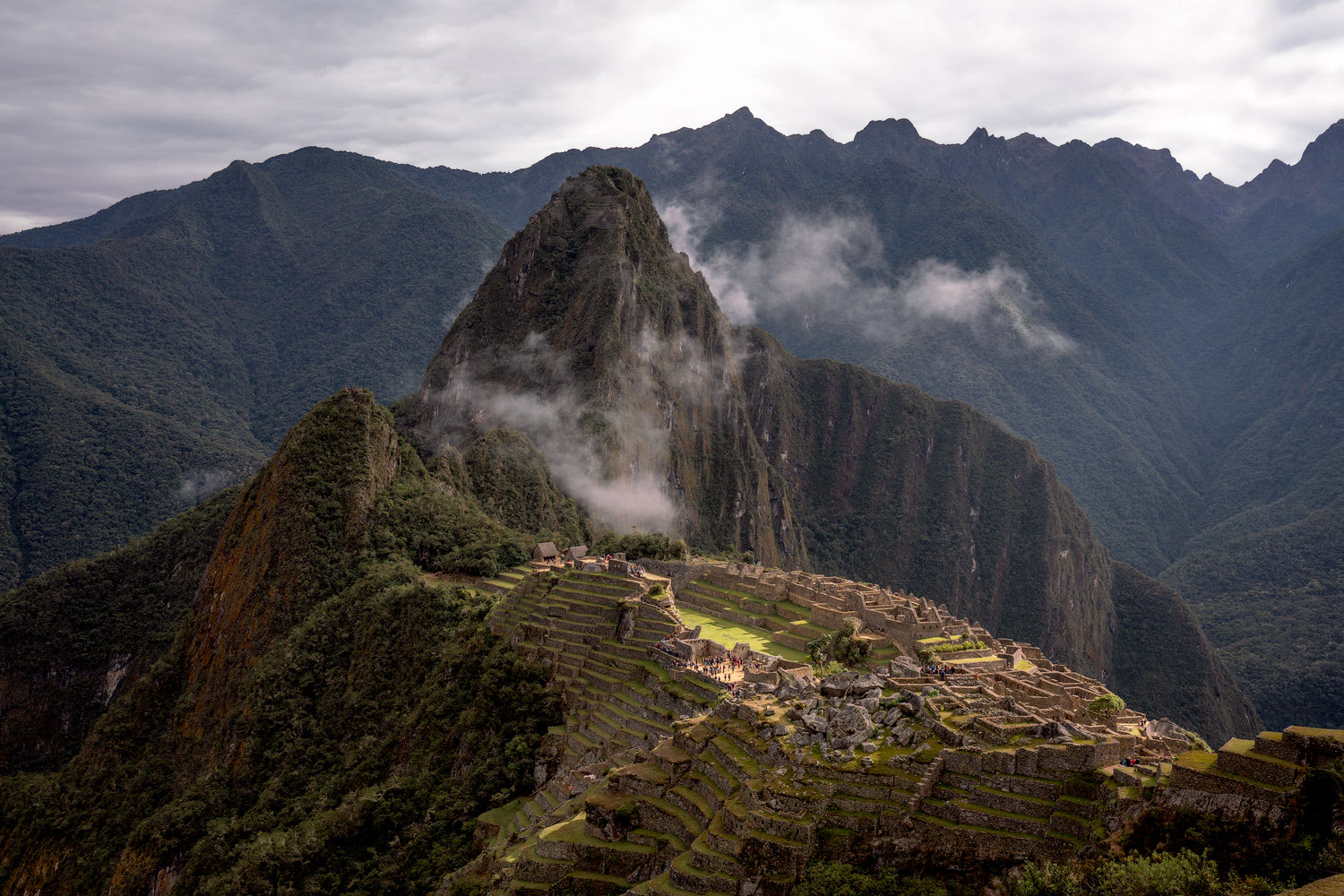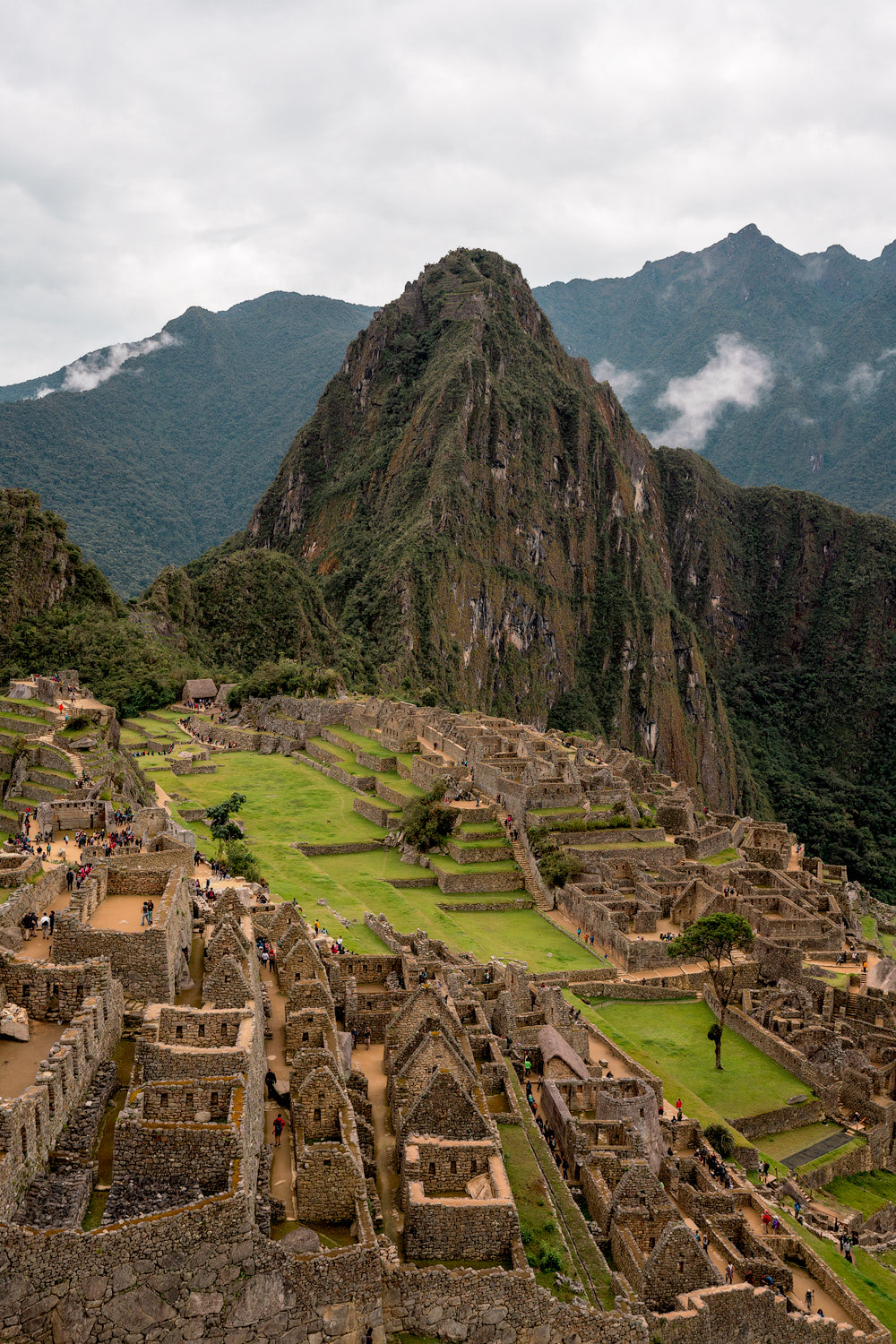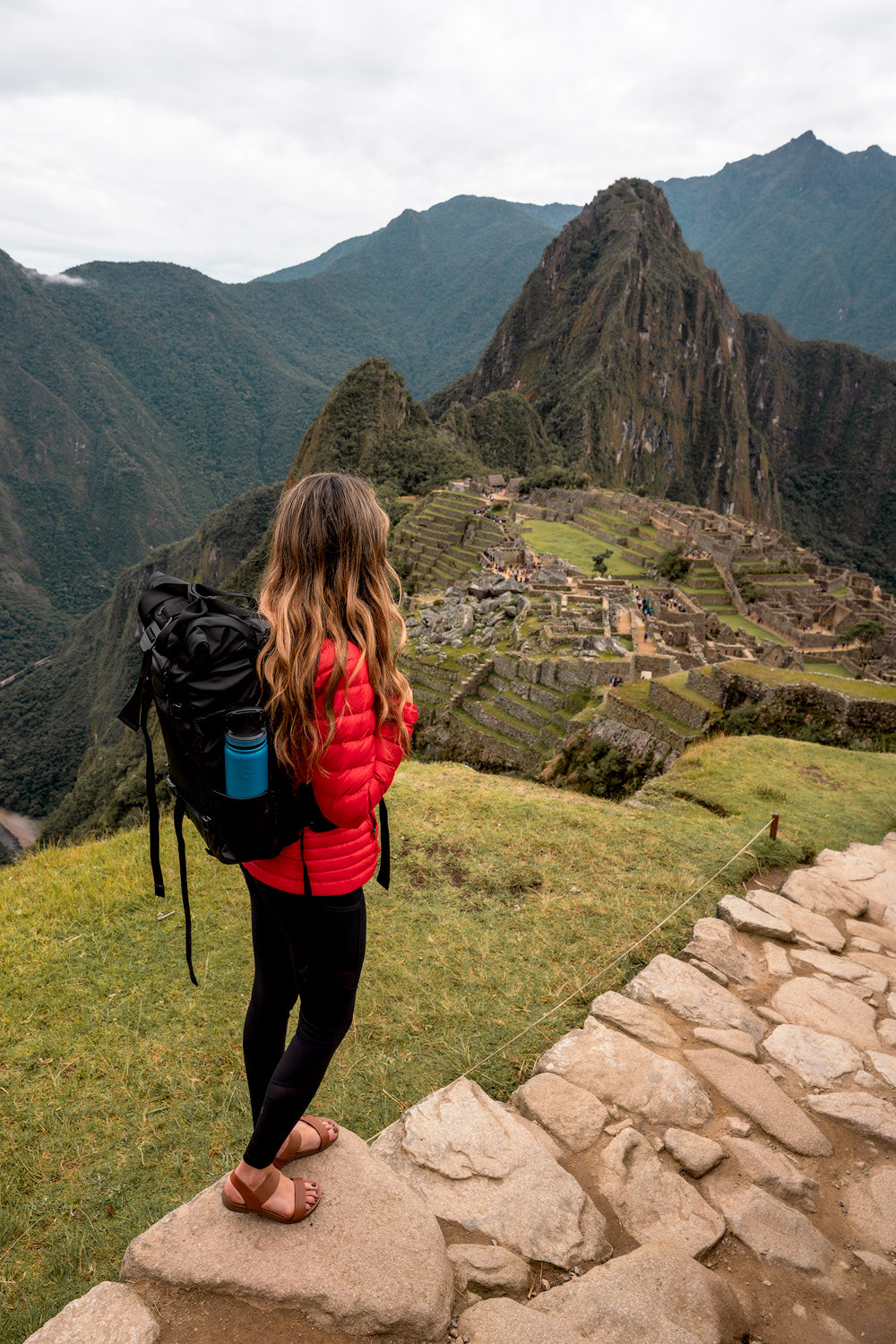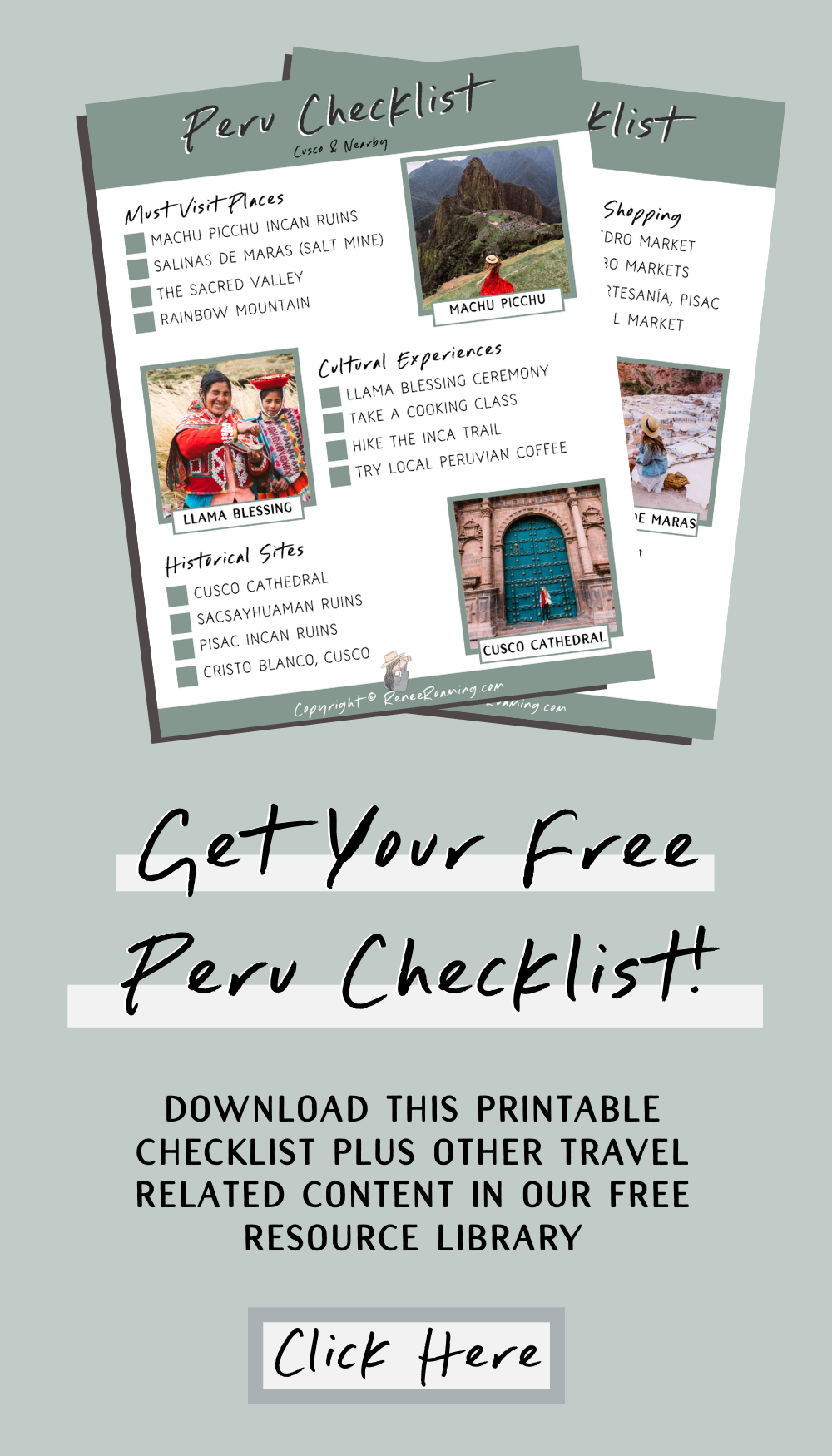 Go to the Sacred Valley
The Sacred Valley is a must-see when visiting the Cusco region of Peru. We opted to spend our time in bustling Ollantaytambo and beautiful Pisac. Ollantaytambo is famous for its lively markets, ancient homes, cobblestoned streets and Incan ruins. Our Acanela group also had the privilege of witnessing a nearby llama blessing ceremony. The local family even had our group participate in the blessing and it was by far the highlight of our trip to Peru (see photos below!)
Our second stop, Pisac, is known for its famous textile markets and our group all left with numerous alpaca blankets (so many I had to buy an extra carry-on bag haha). We also visited the local Incan ruins and had a traditional Peruvian lunch in town.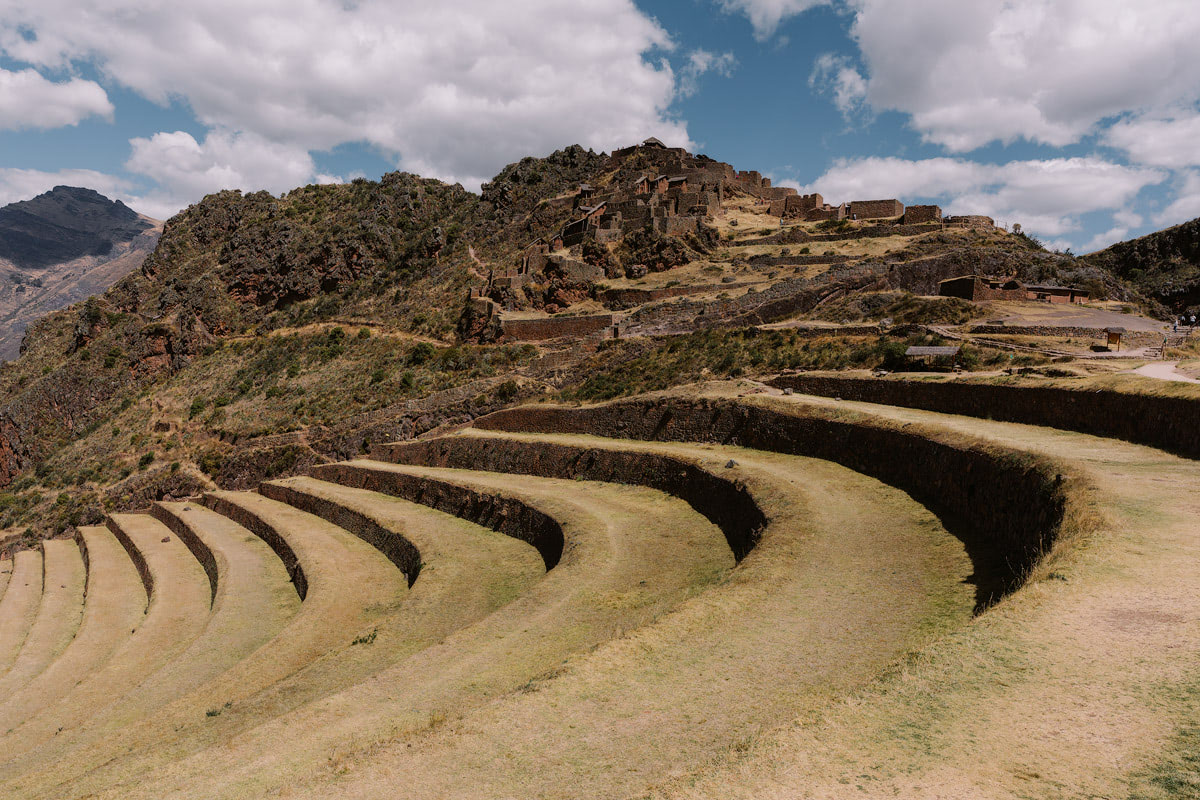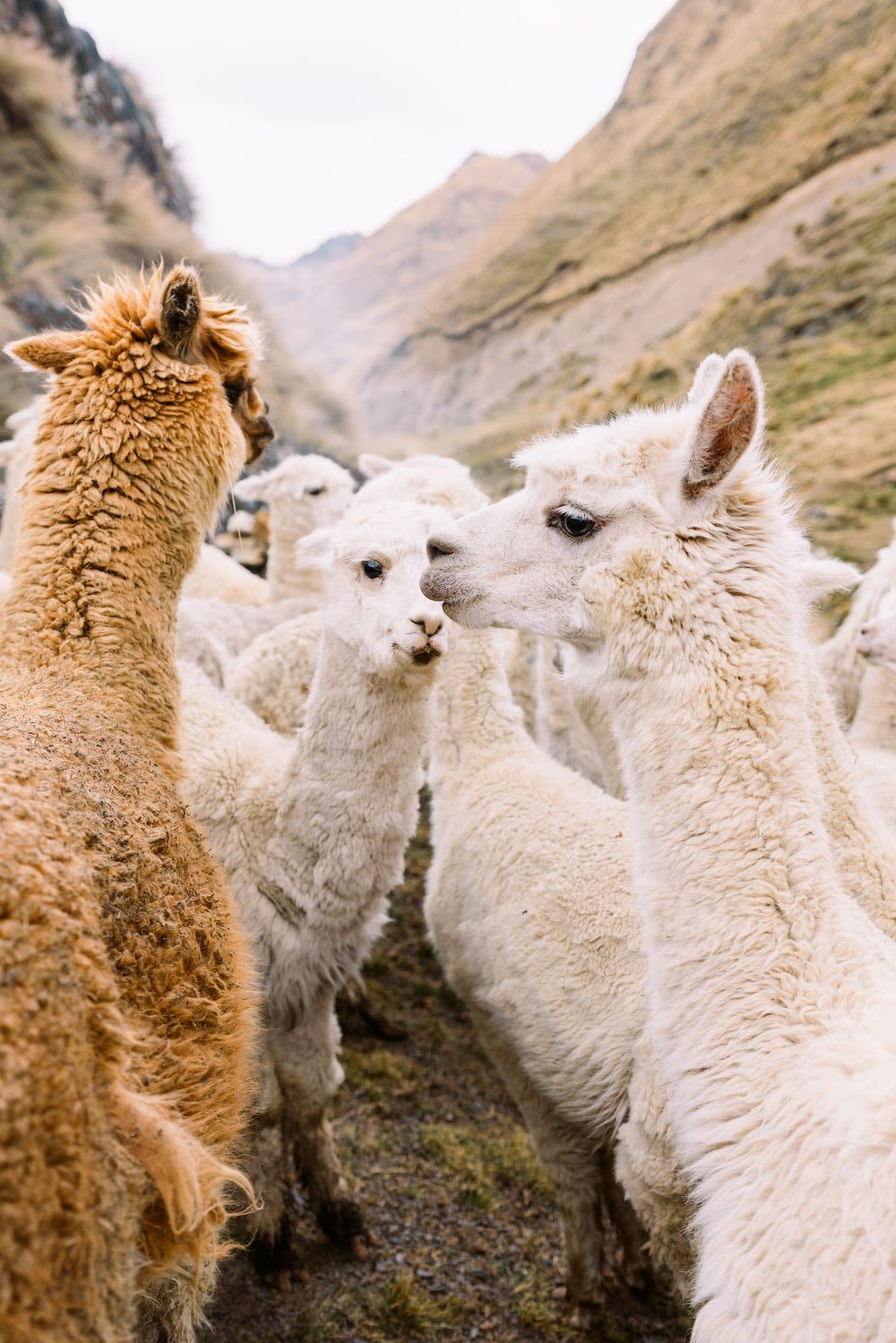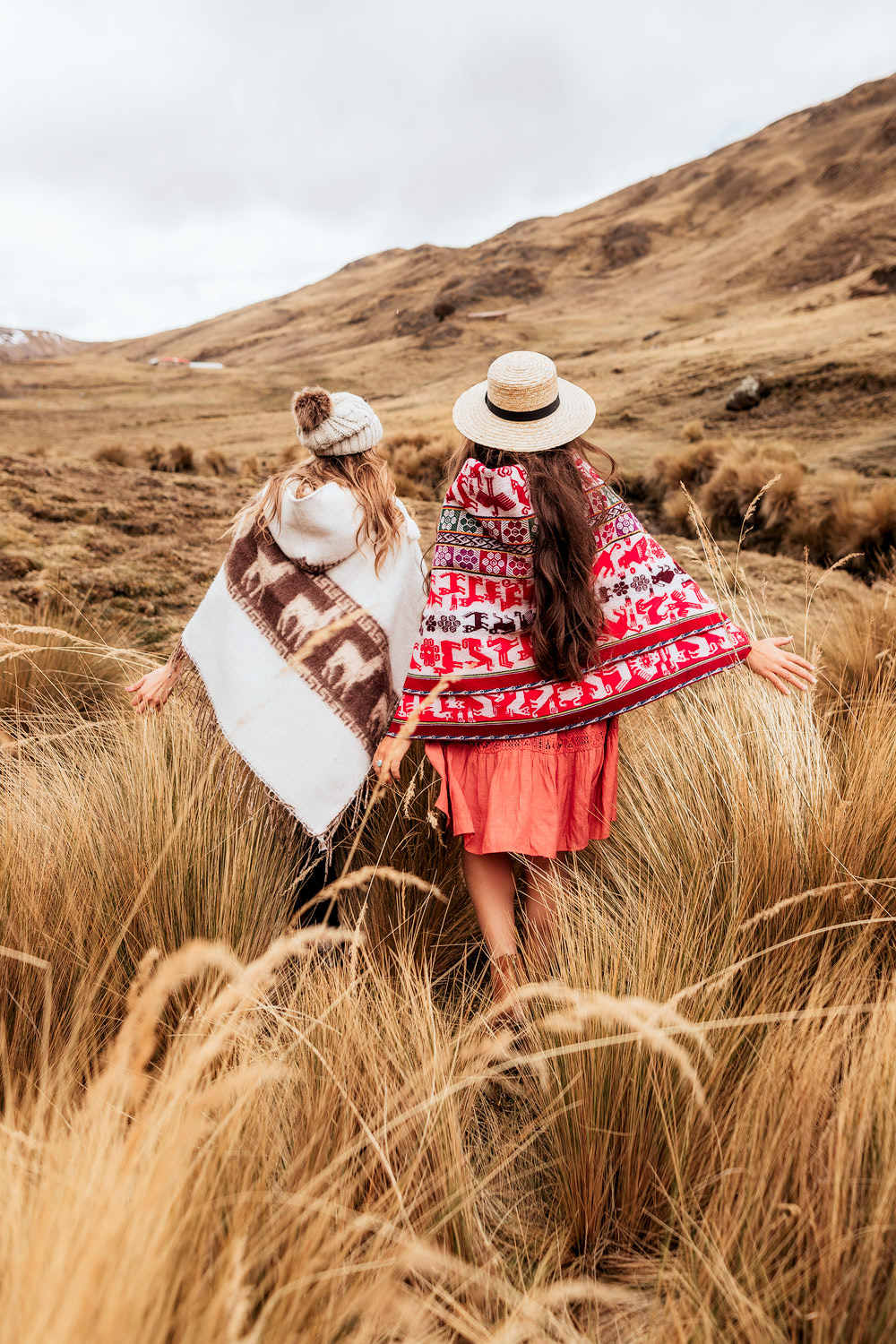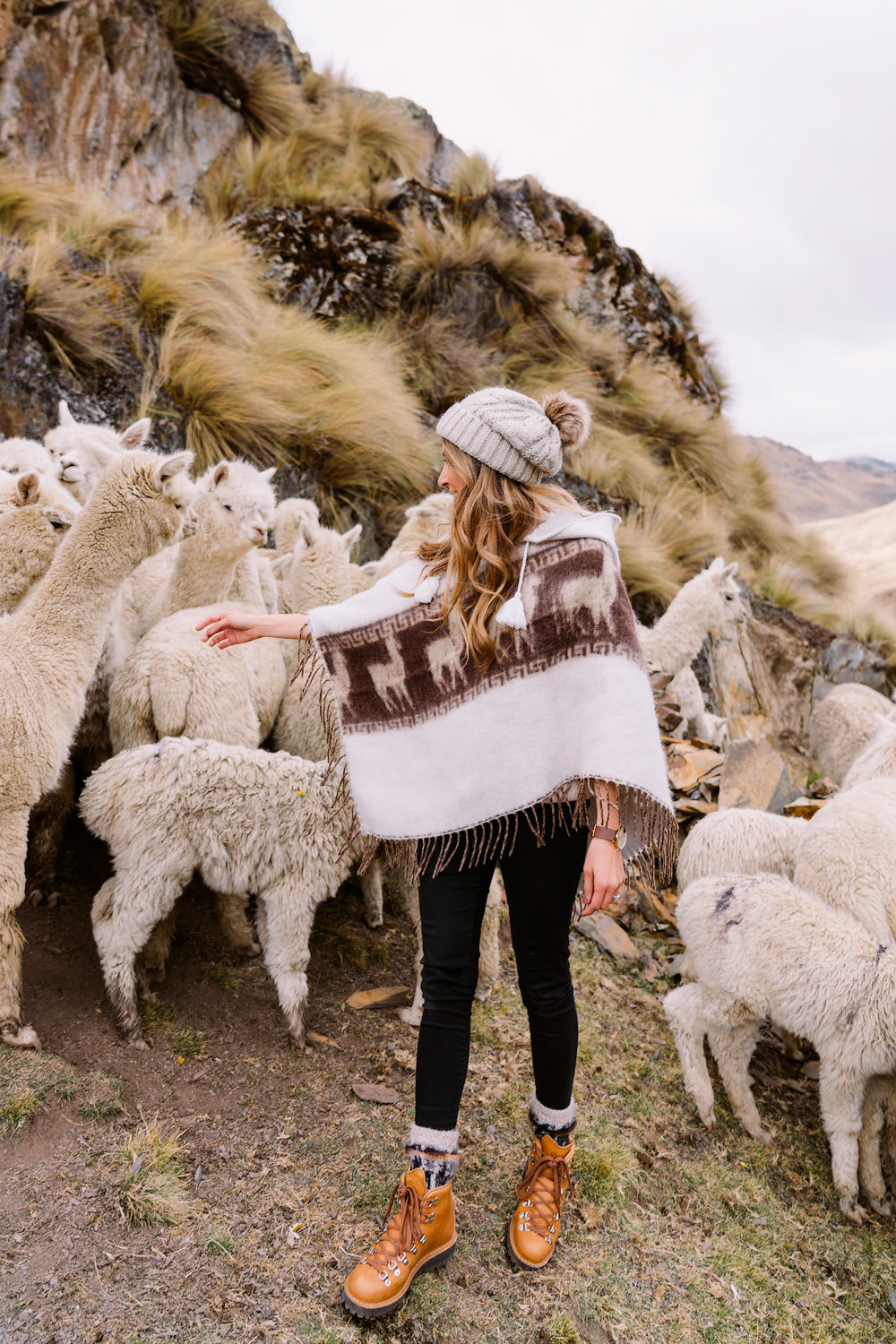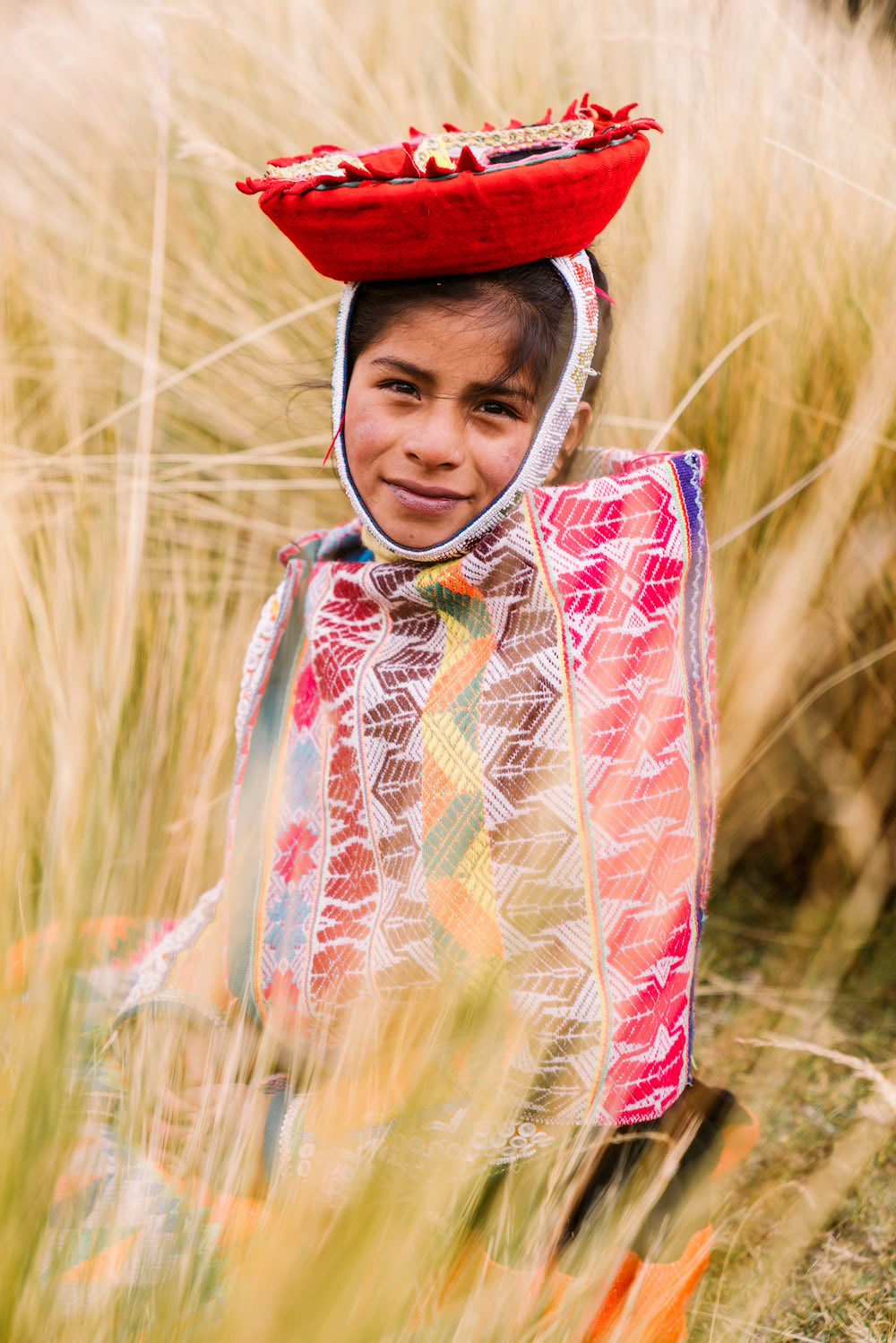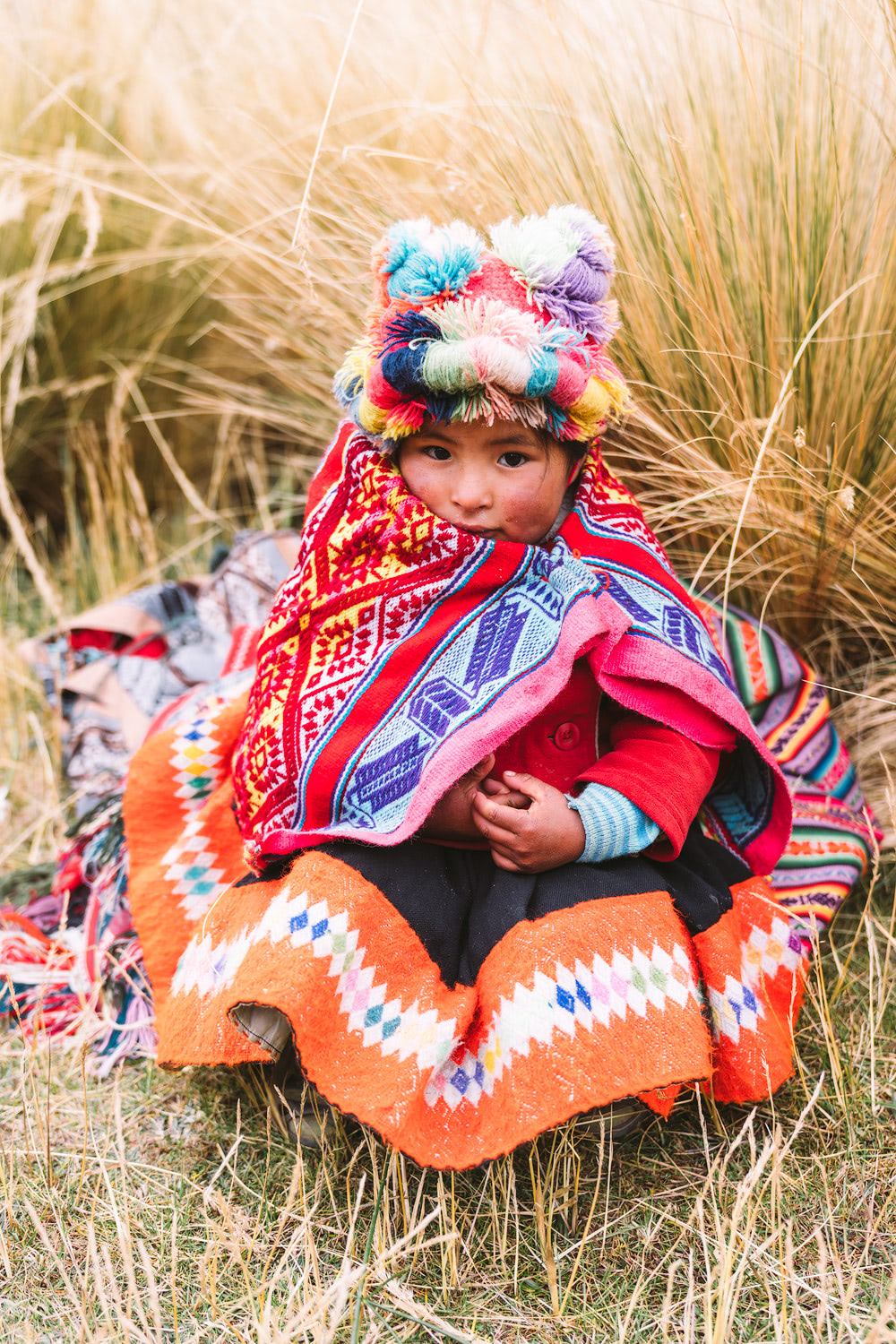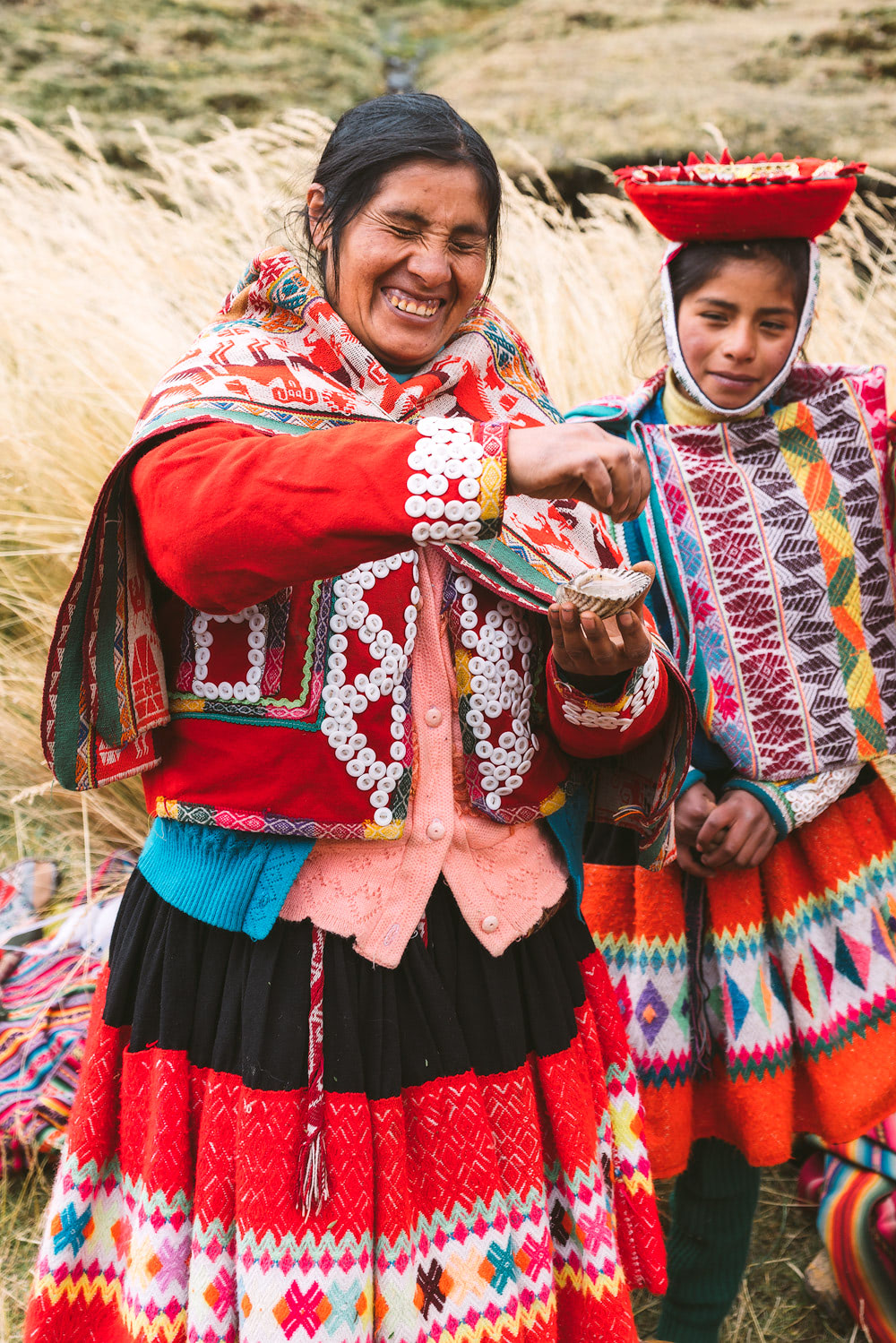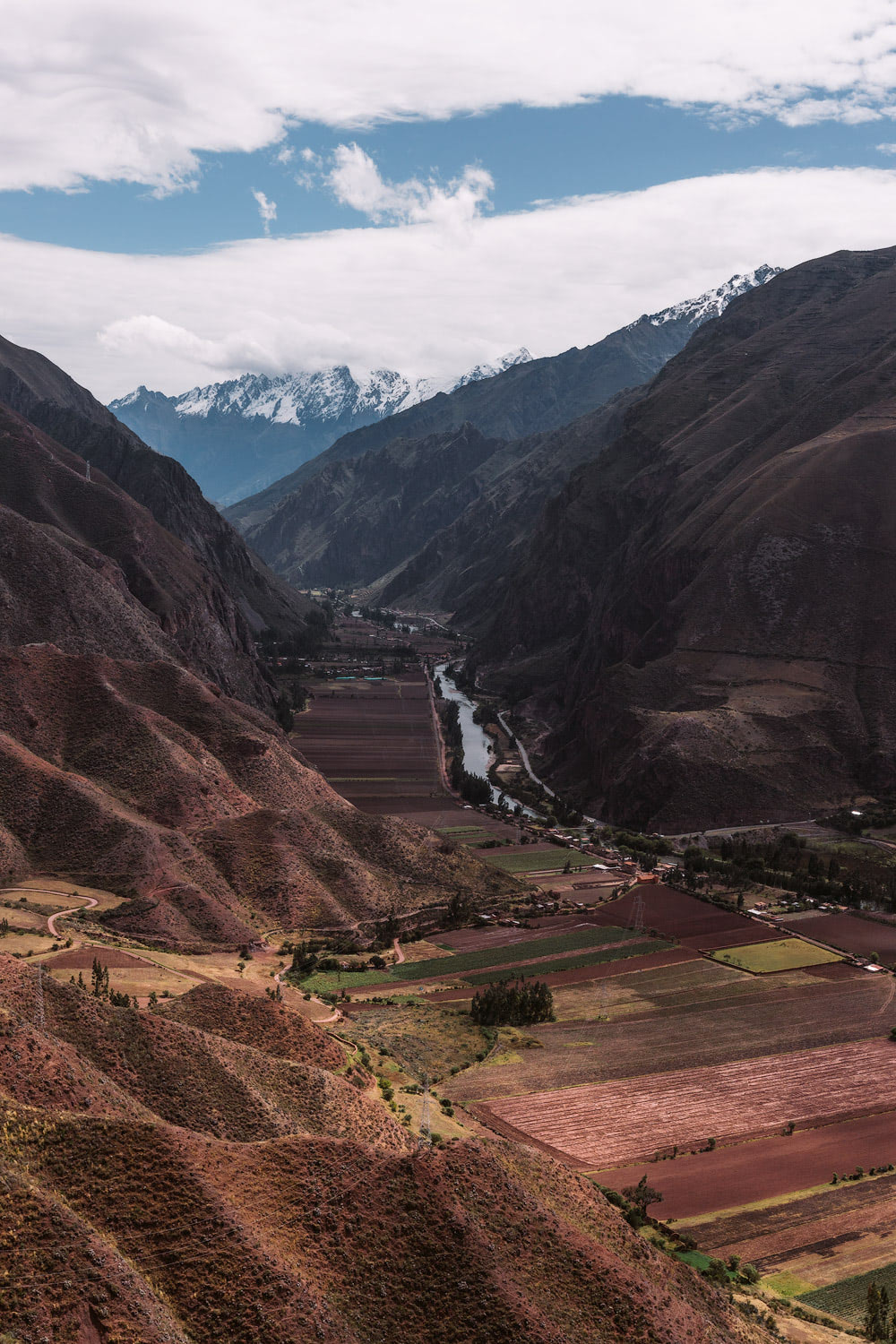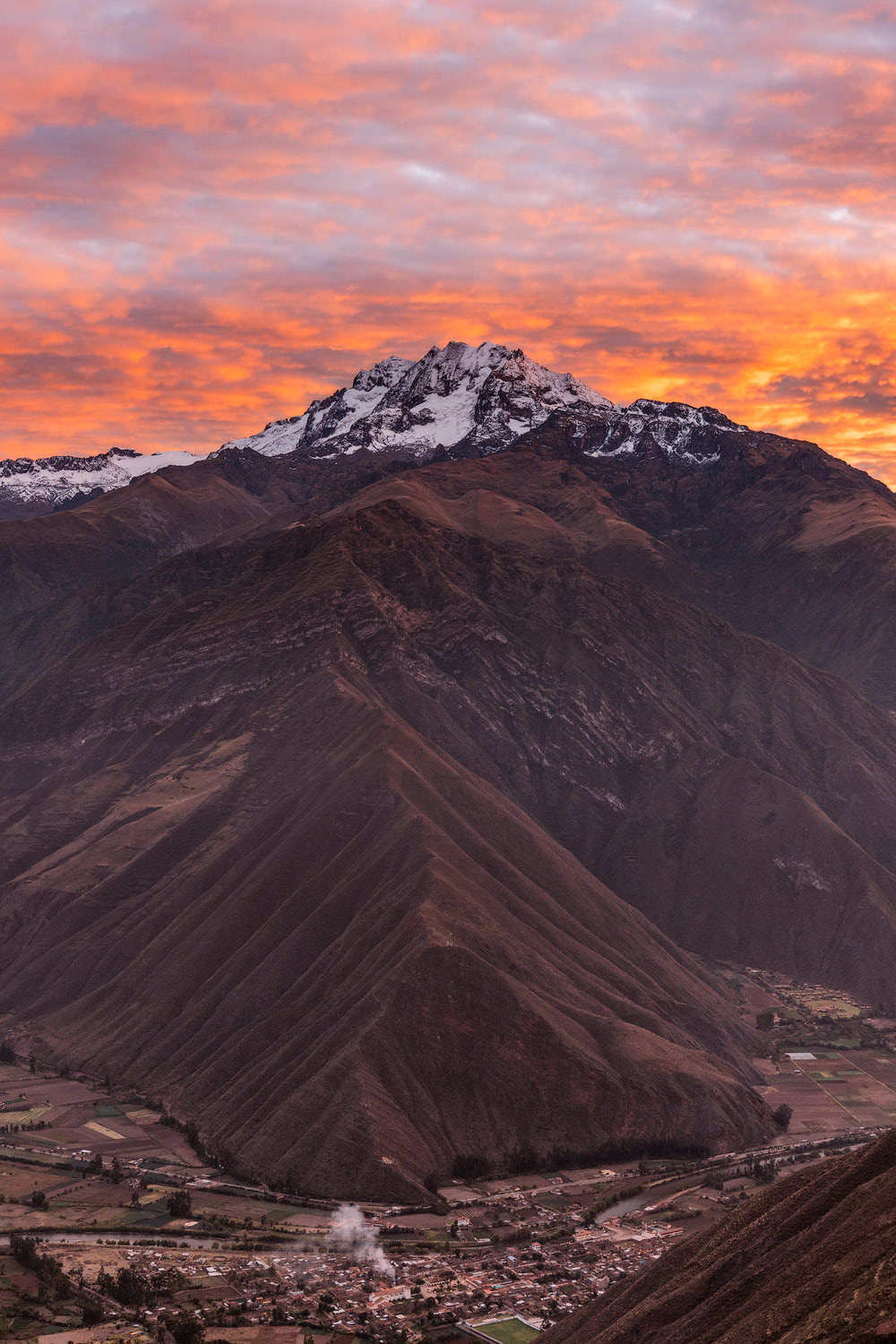 Visit the Salt Pools
Also located in the Sacred Valley, the ancient salt mines of Maras (Salinas de Maras) are worth a visit. Here you will find thousands of individual salt pools scattered on a hillside, which have impressively been there since Incan times! Salinas de Maras is a working salt mine, therefore you will need to be respectful of where you walk. Be sure to pick up some bags of salt before you leave – it's said to be of the best quality, plus you will be supporting the local community.
Our group also opted to stop in the small town of Chinchero after our visit to the salt mines. Chinchero boasts an artisan market specializing in beautiful weavings and handicrafts. The local women kindly offered to demonstrate the intricate process to us – such a treat to see!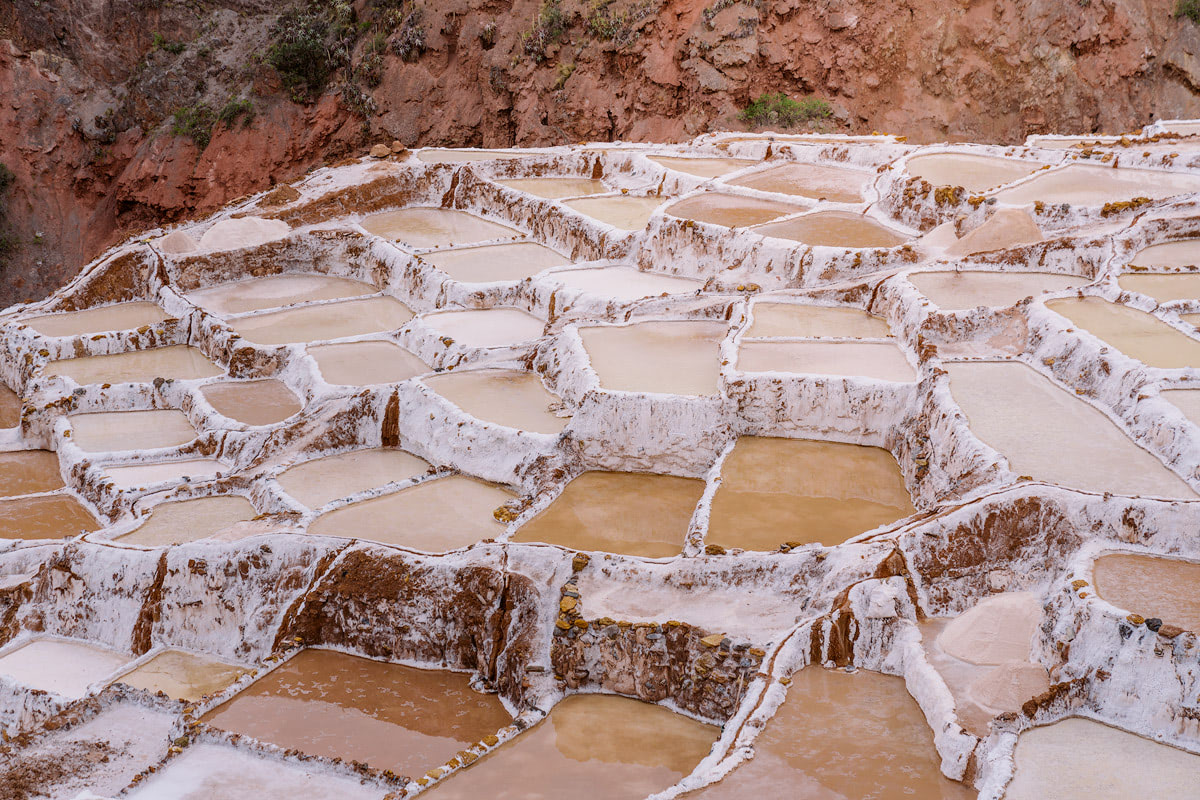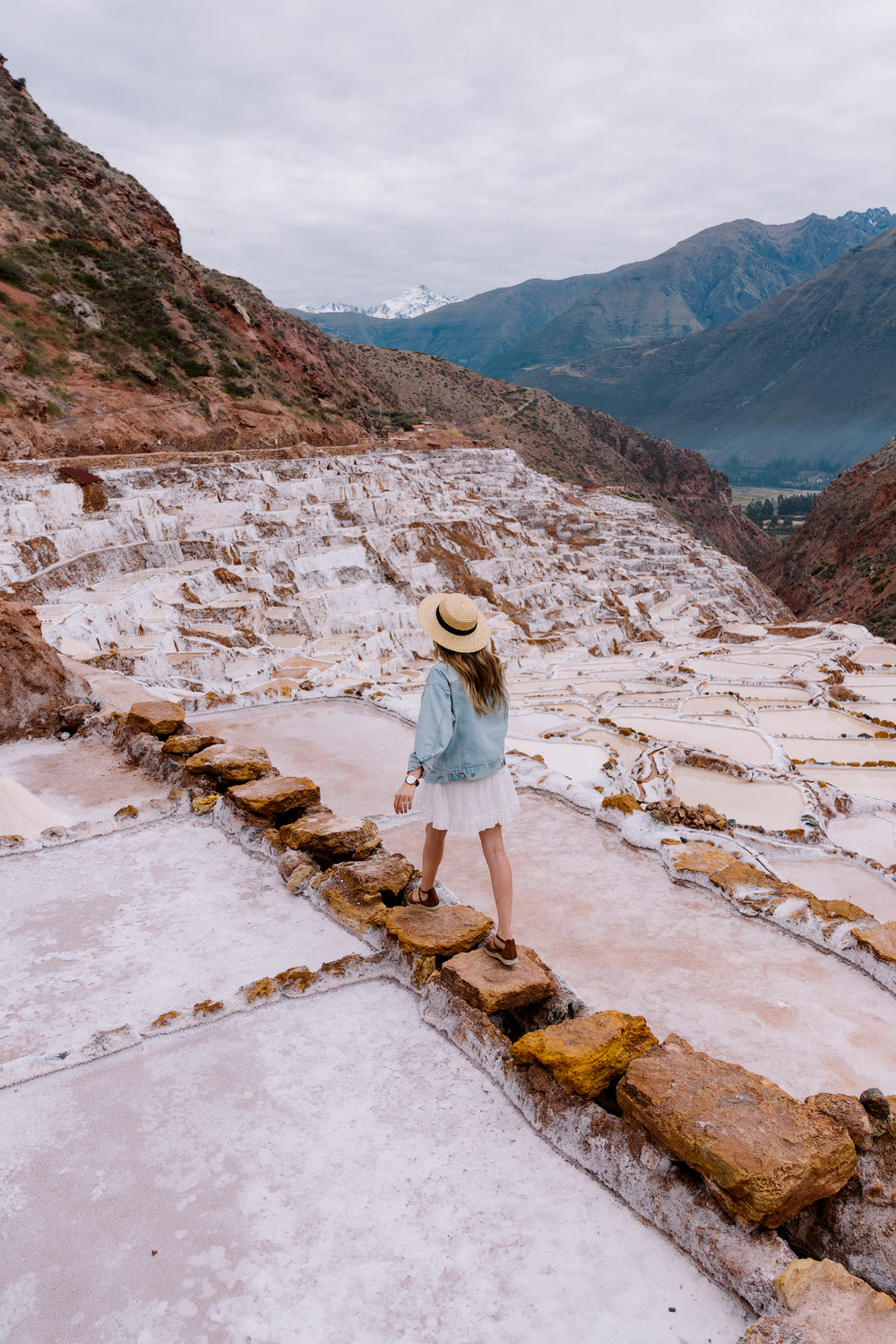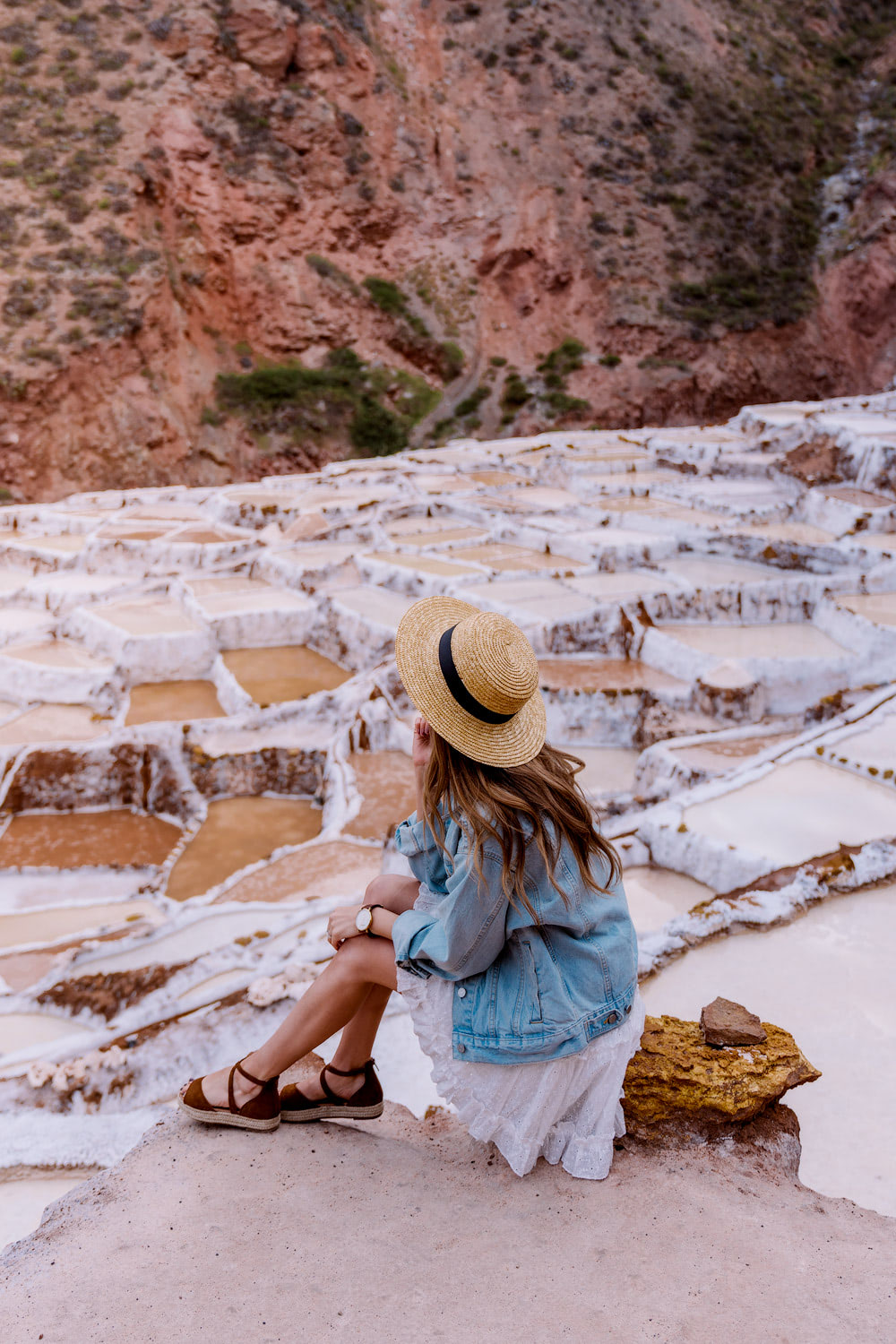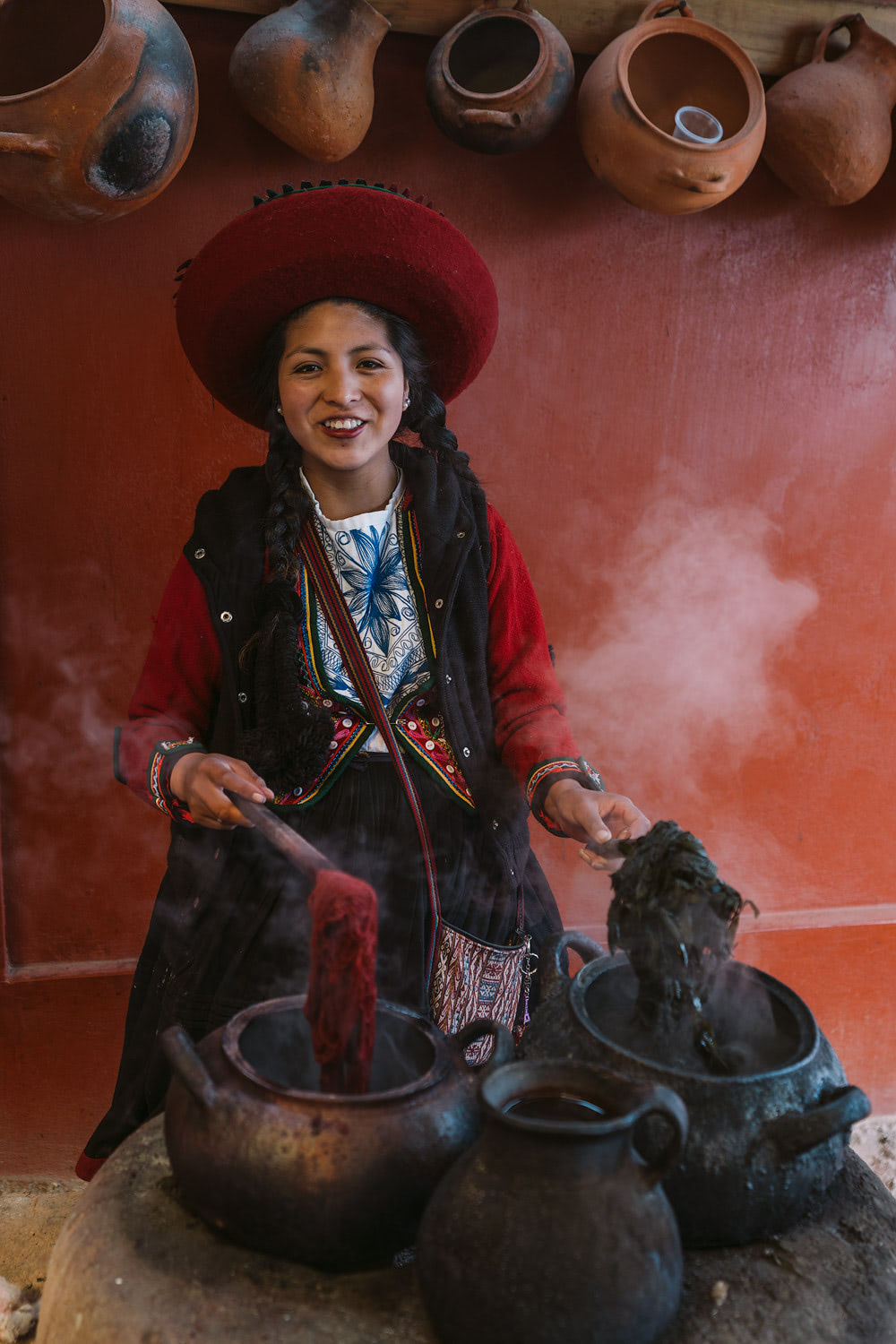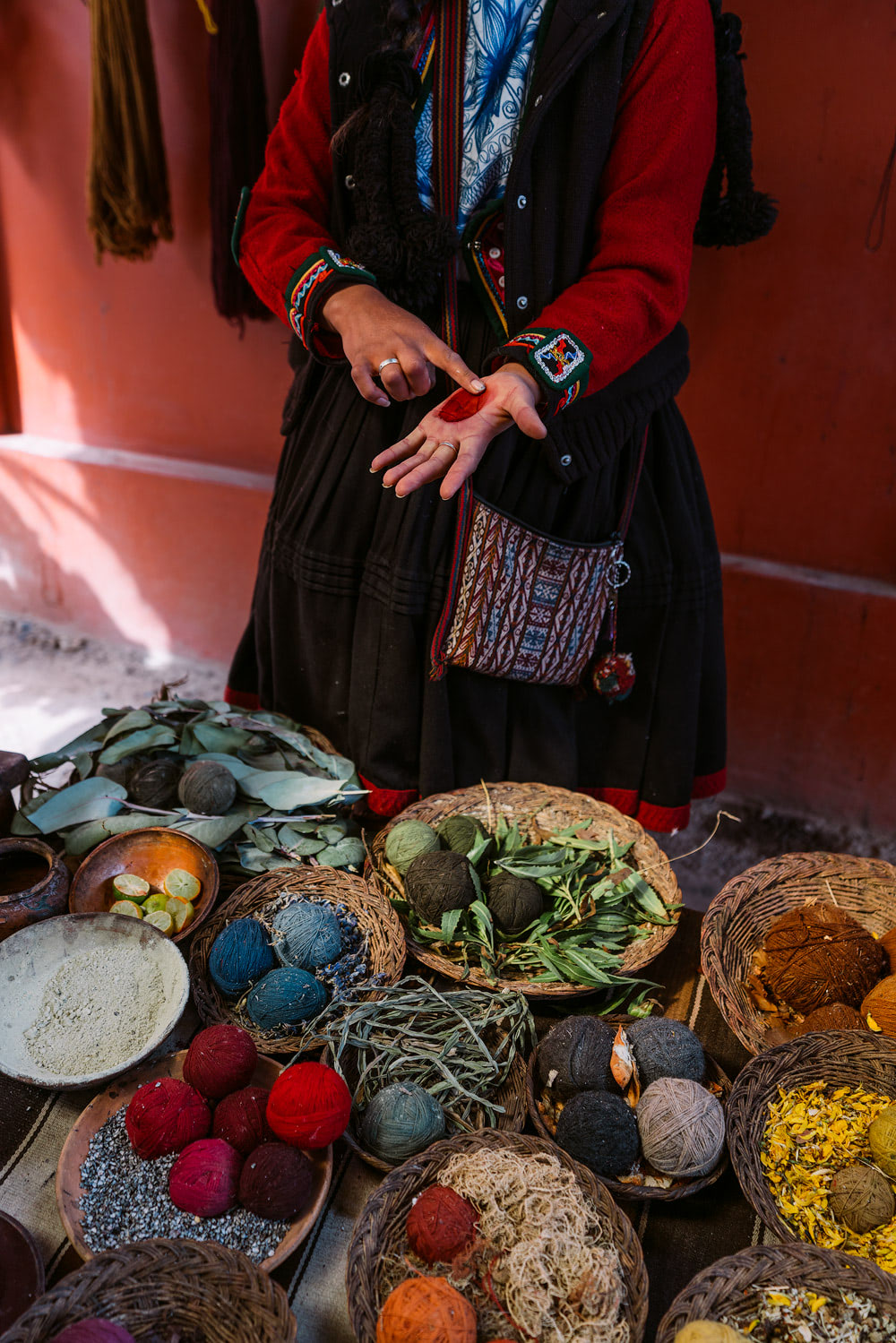 Marvel at Rainbow Mountain
Rainbow Mountain has become a very popular tourist attraction in recent years. Our Acanela guide wanted to give us a less crowded experience and suggested we visit a different part of the Vilcanota or "Rainbow" Mountains. We traveled to an area that provided epic views of Ausangate and also had the magnificent geological features that Rainbow Mountain is known for.
The stripes of colors are from different minerals and sedimentary layers found in the mountain. I won't be giving away the area we visited as I don't know if the locals want that sort of exposure, but I will say this: you can find alternatives to "Rainbow Mountain" if you do your research.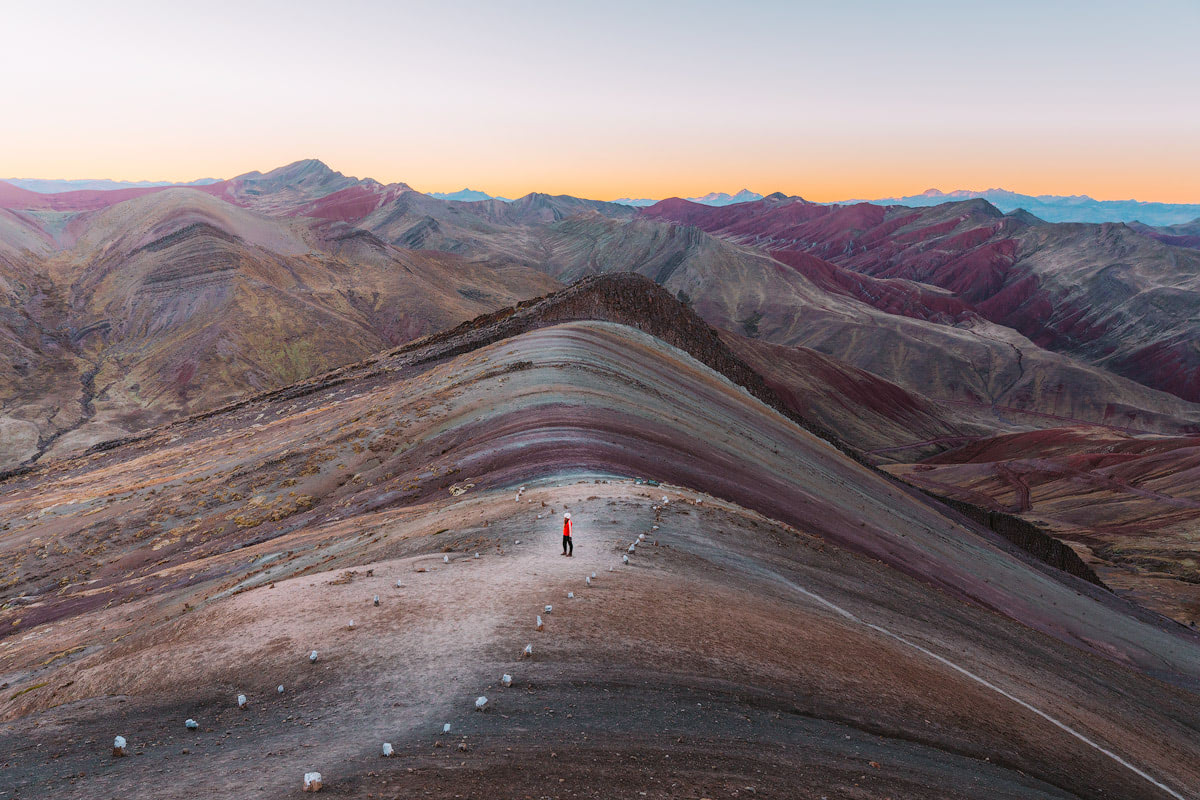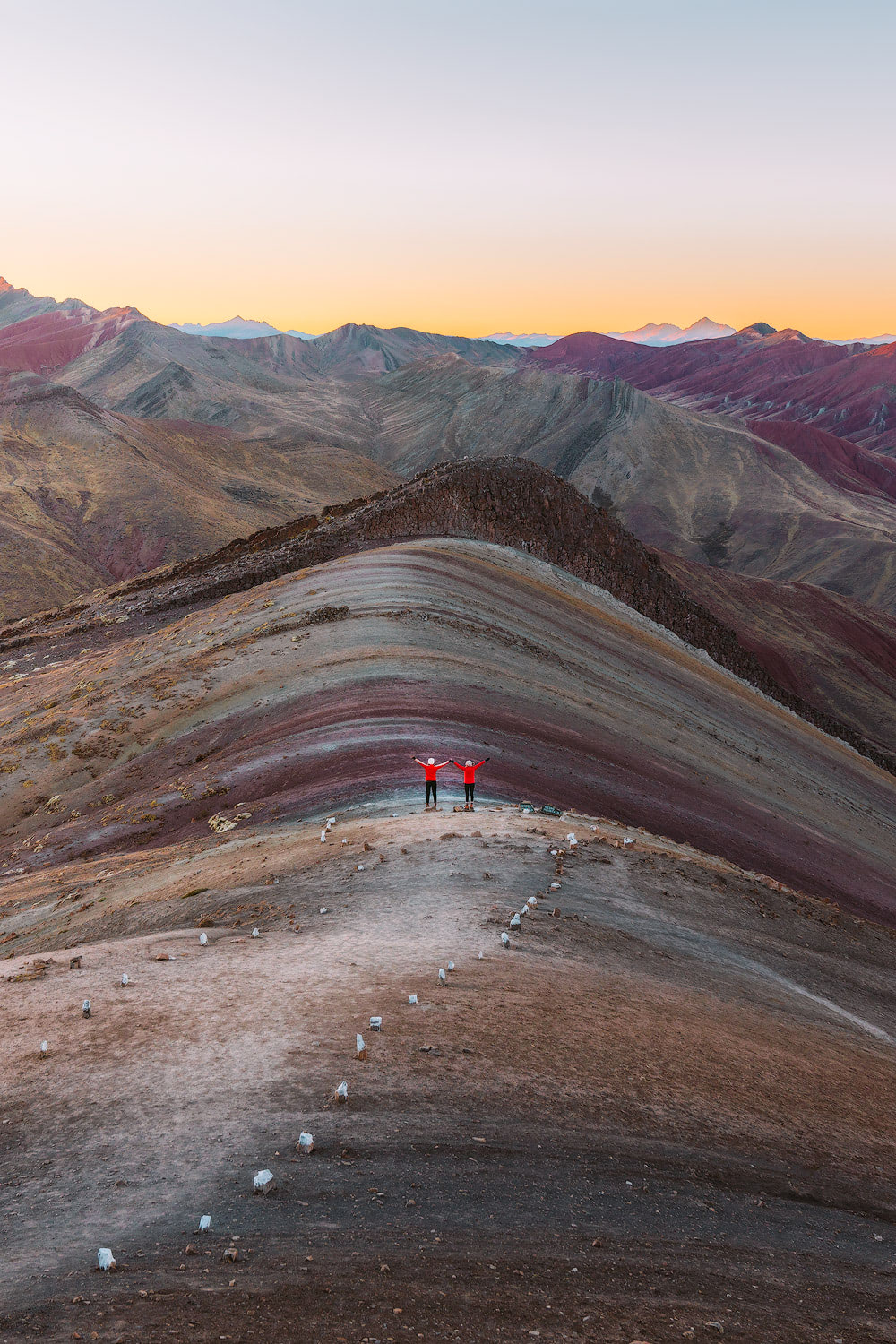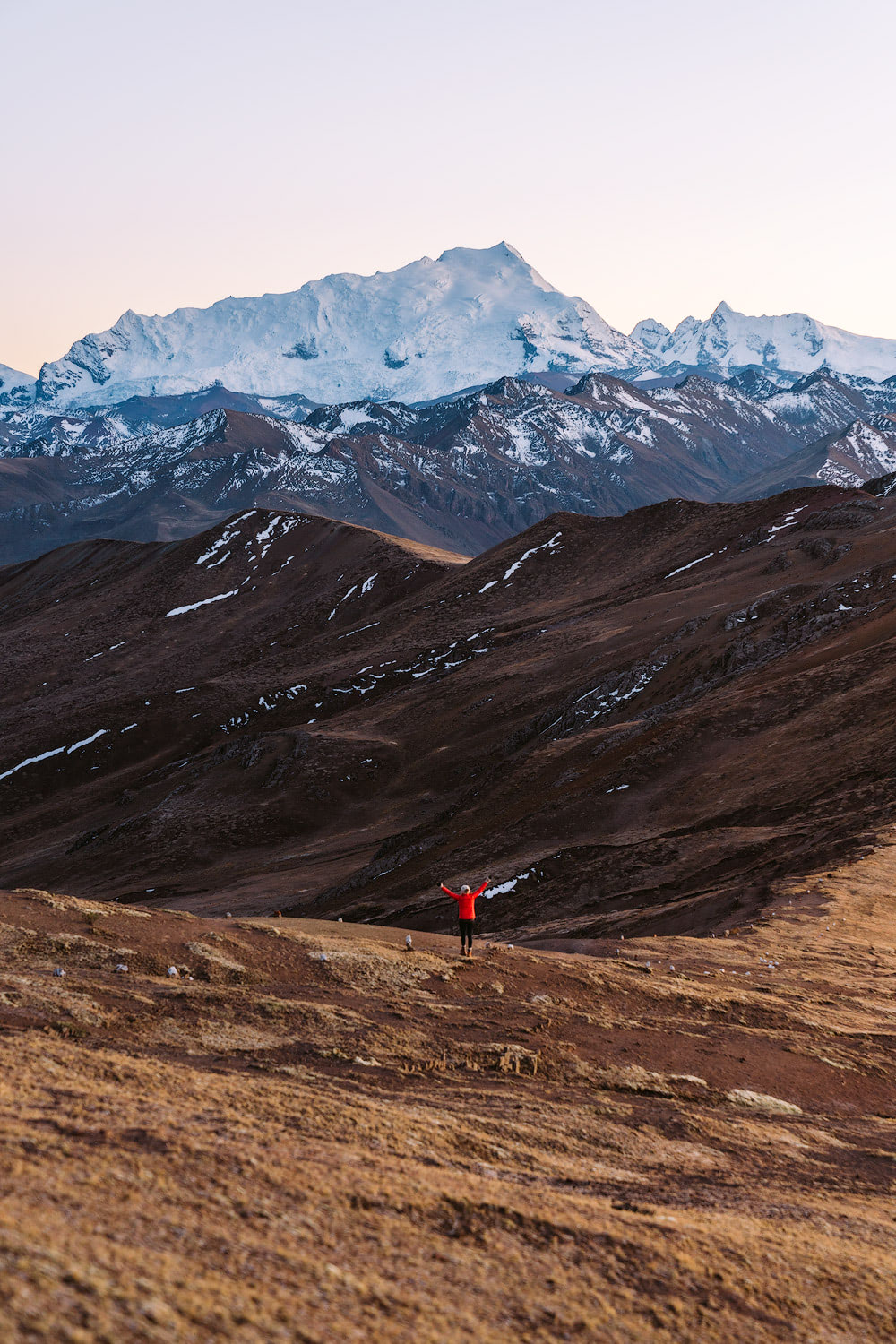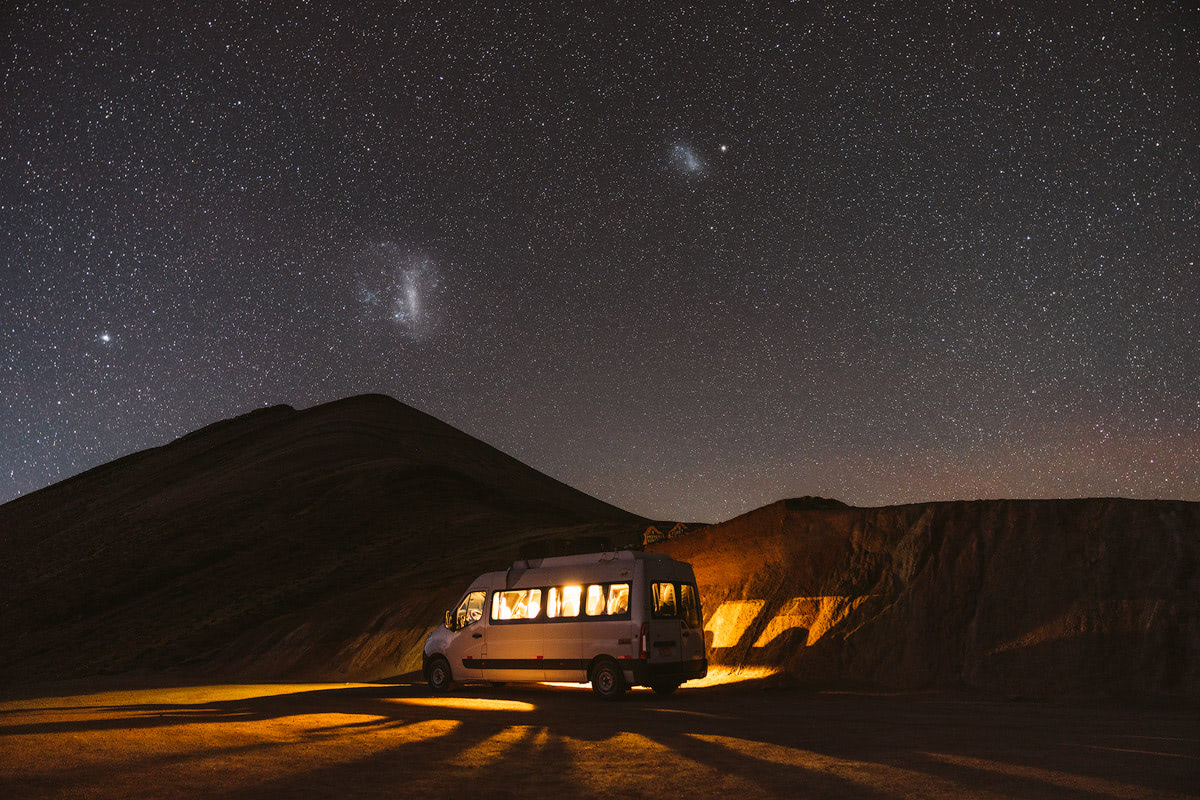 Take a Cooking Class
All of Acanela's tours include a local cooking class, which I think is one of the best ways to truly experience a culture. We took a fantastic class with Rooftop Kitchen, which also included a market tour to learn about the local produce and Peruvian traditions. Sipping pisco sours whilst preparing our own fresh ceviche to sunset views over Cusco… the perfect way to end our week in Peru!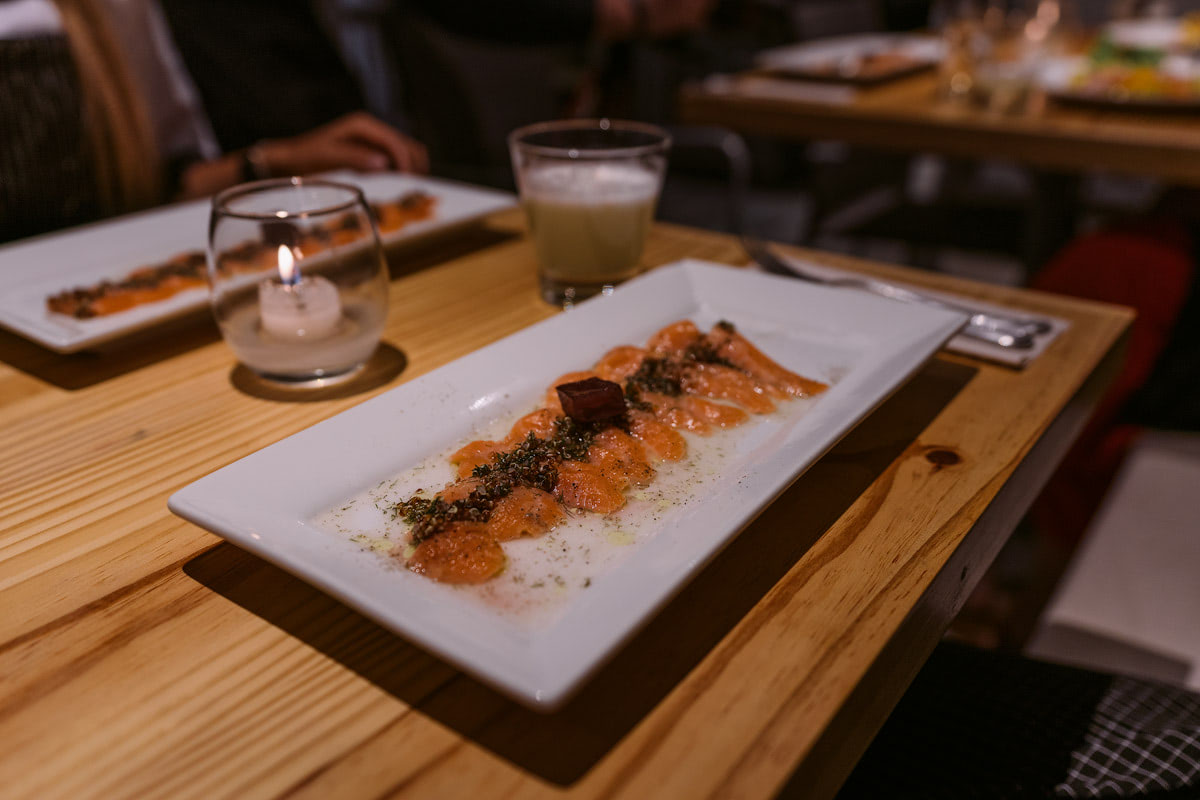 THANK YOU!
I want to say a massive thank you to Acanela Expeditions for making this trip happen! Also, thank you to Arvo, Jane, Brics Milano, Fawn Design and Woven Pear for supporting the trip!
READ MORE
Wild Iceland – 15 Day Photography Road Trip
12 Must-See Places on the South Island of New Zealand
A Guide to Visiting the Faroe Islands
9 Best Winter Adventures Near Banff, Canada
How to Spend 24 Hours in San Francisco
PIN FOR LATER!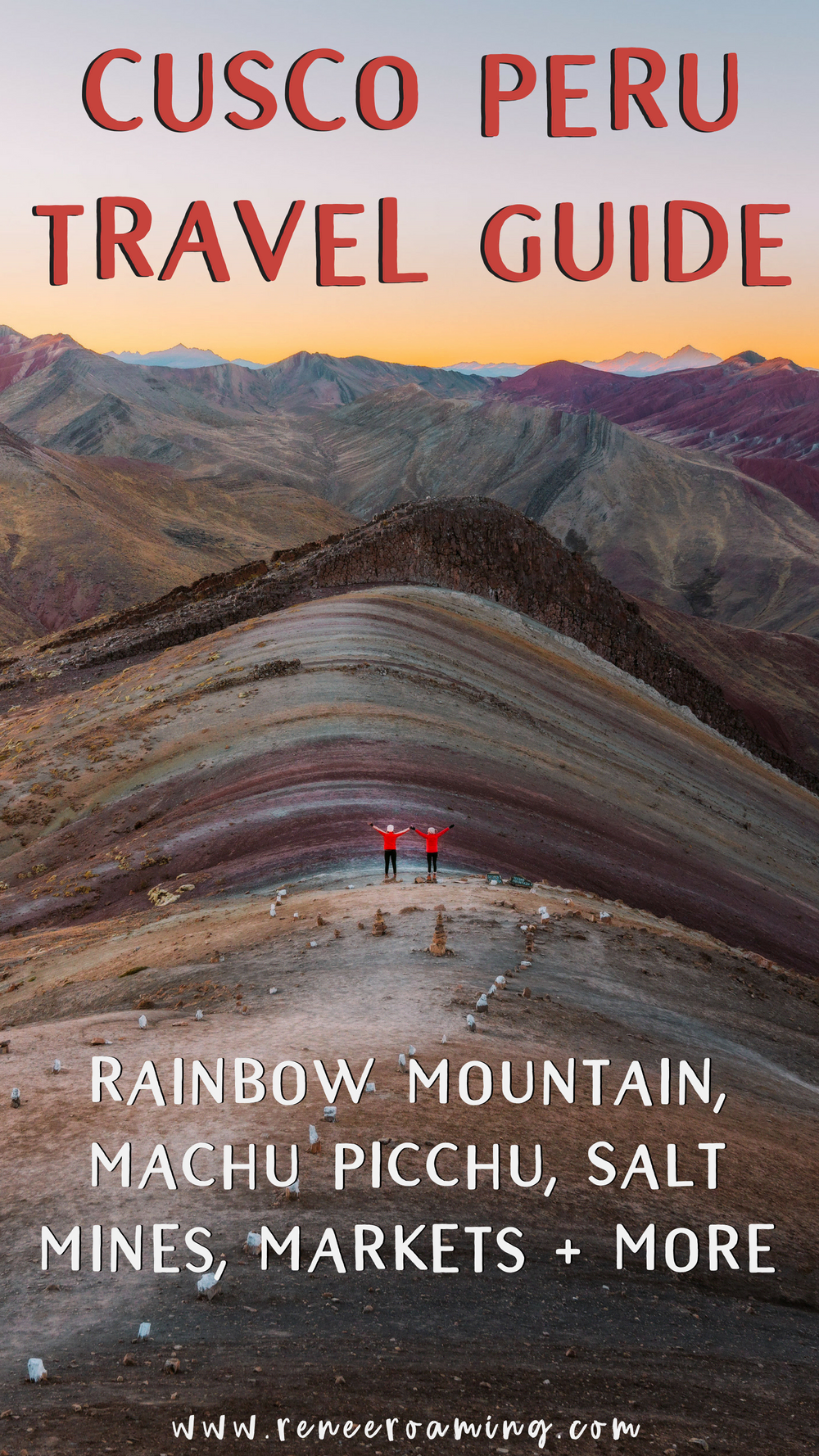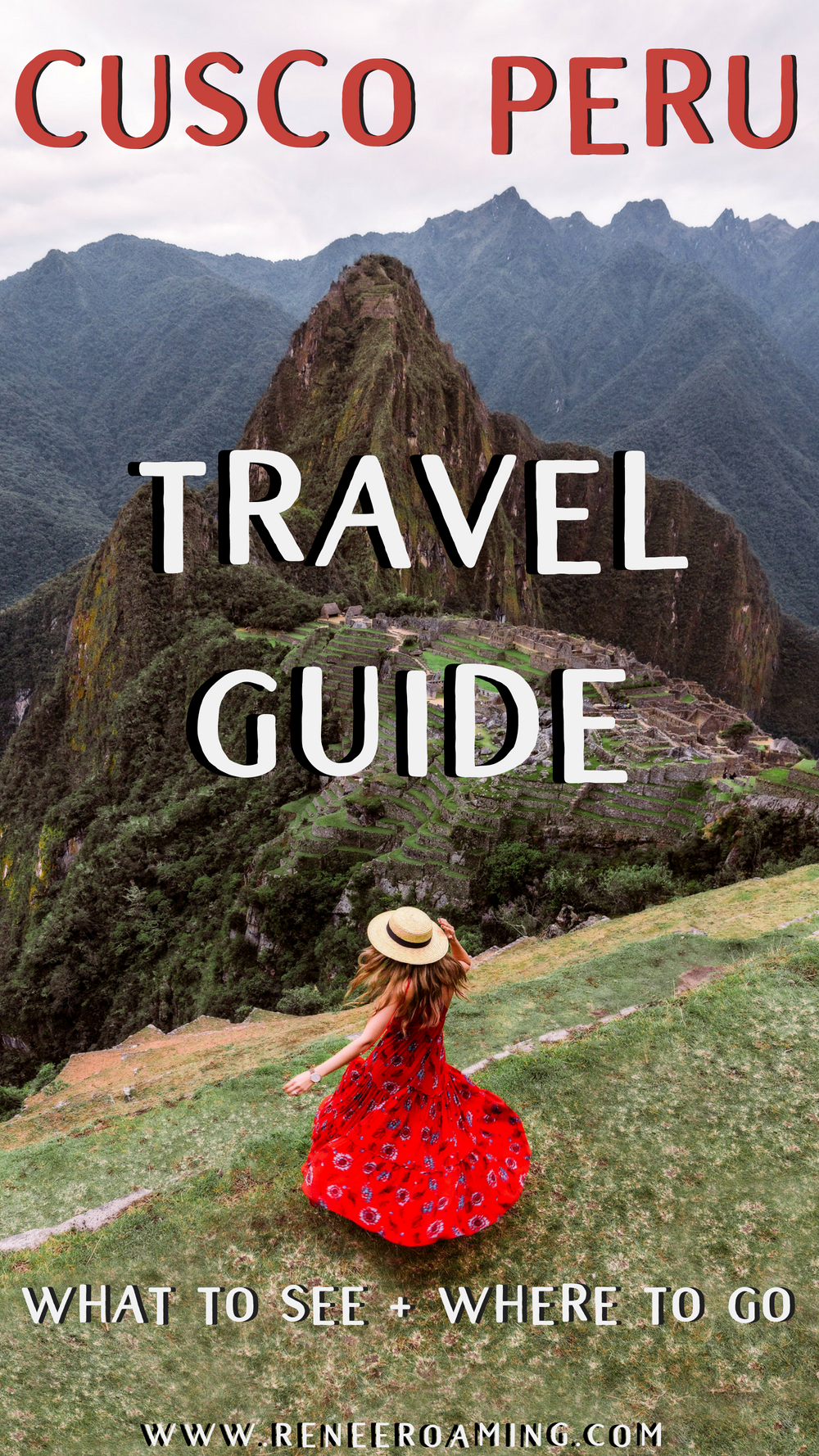 Disclaimer: this trip was in partnership with Acanela Expeditions, Arvo, Jane, Brics Milano, Fawn Design and Woven Pear. As usual, all opinions and thoughts are honest and my own.