Oregon is home to more than 360 miles of America's wildest coastline, lush forests, and stunning mountain ranges. In this blog, I'm sharing 20 tantalizing Oregon treehouses that give you a front-row seat to the awe-inspiring scenery Oregon has to offer! When looking for a place to stay on your next adventure, the selection of treehouses you can rent in Oregon is outstanding. From cozy and quiet to rustic and remote, your next experience in any of these Oregon treehouses is sure to be unforgettable! Keep scrolling to explore!
Disclaimer – This blog post is not sponsored, though some of the links are affiliate links, which means I get a small kickback if a booking is made, at no extra cost to you! This allows me to keep making helpful articles for my readers. All images in this blog post were sourced from Airbnb.
---
20 Magical Oregon Treehouses You Can Rent
If you spent hours daydreaming as a kid about living in a treehouse, you were not alone! You might just be surprised at how different the treehouses you can rent in Oregon can be. From treehouses with ocean views to those in the city, and EVEN treehouse communities, bring your childhood dreams to life by booking a stay at one of these 20 Oregon treehouses featured below. Vacation Rental site VRBO has a handy guide to treehouses in Oregon to help you select the best home amongst the treetops.
Travel Tip: As you may expect some of these treehouses are remote so if your car isn't up to off-roading you should rent a 4×4 vehicle to get that true nature vibe.
Cabin lover? You should also read these posts next!
Ok let's jump into sharing the best Oregon treehouses!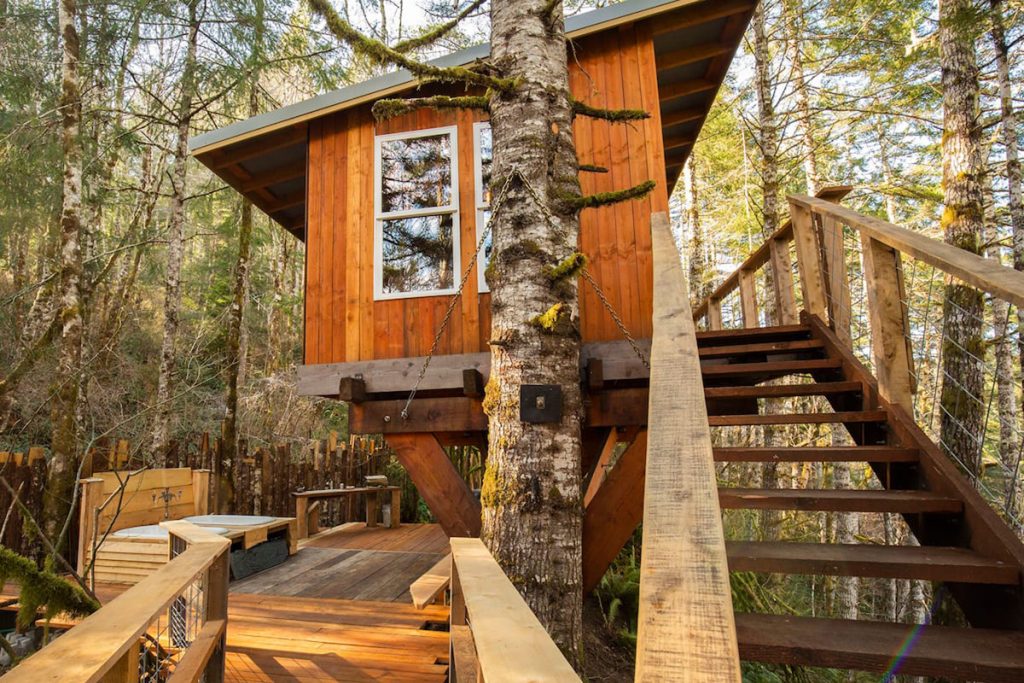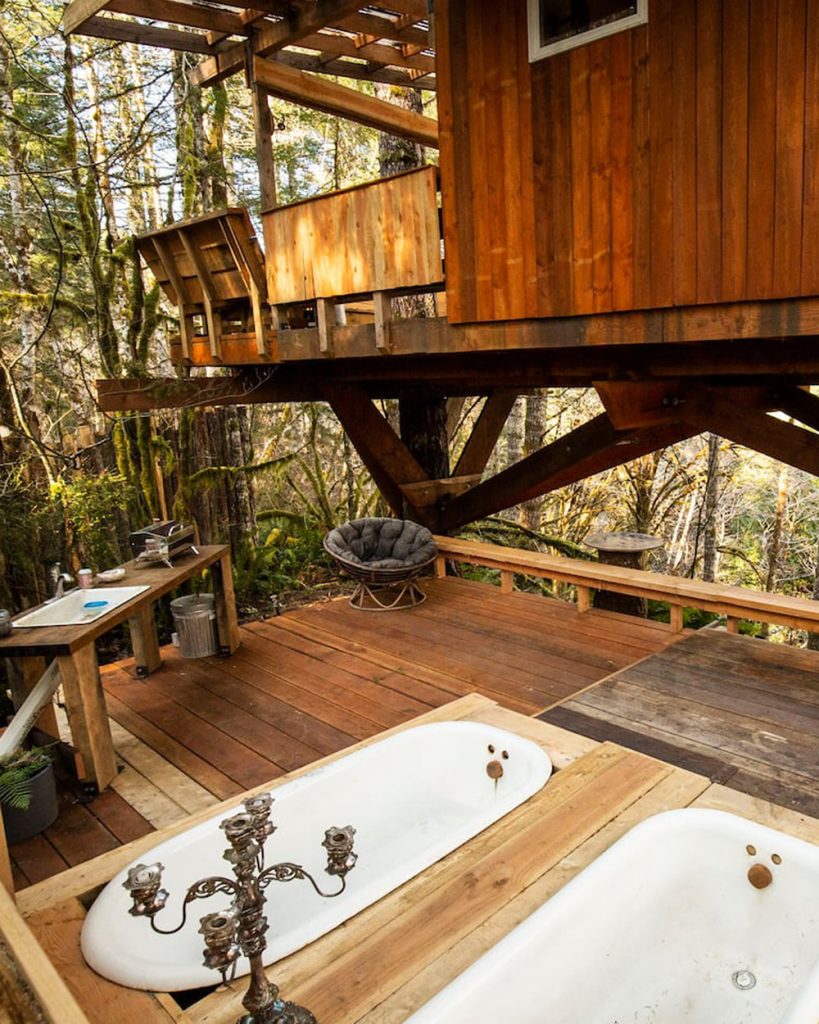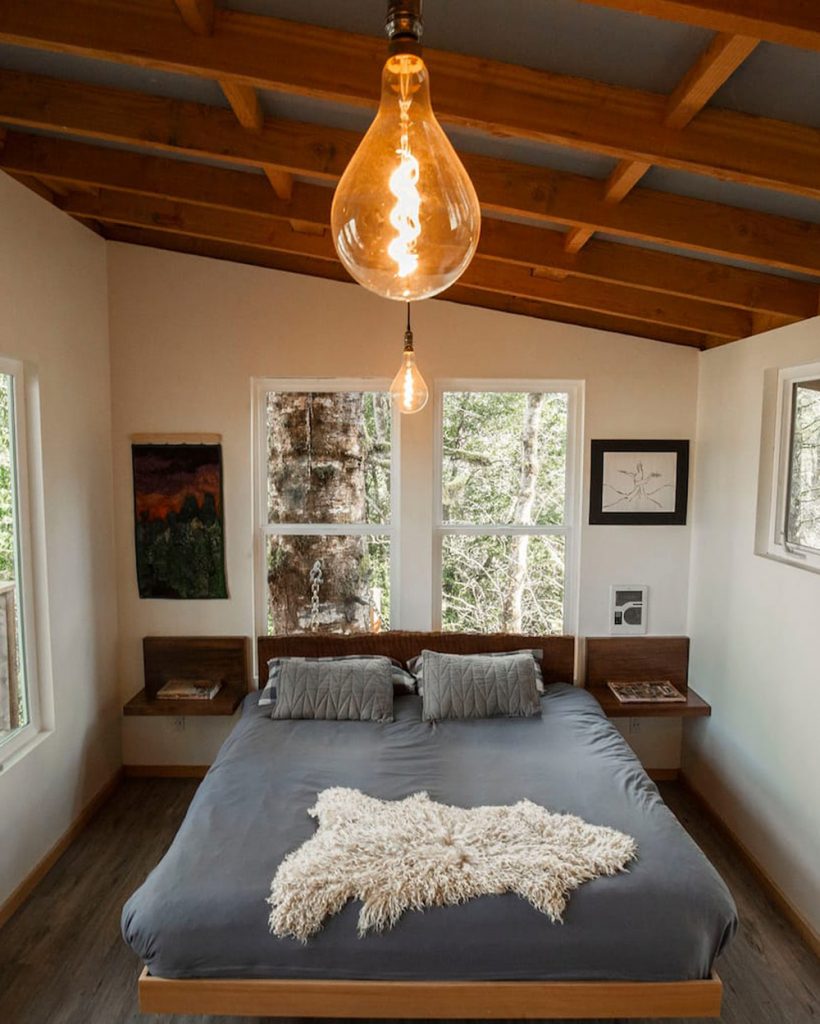 When it comes to the best Oregon treehouses, there aren't many that capture your heart quite like Heartland Treehouse. This stunning treehouse is perched between two massive fir trees overlooking a steep river canyon and close to a waterfall that will soothe you to bed at night and gently wake you in the morning. The natural materials of this unique treehouse add warmth, beauty, and texture to the everyday experience of brewing a cup of coffee or playing a game with loved ones. I highly recommend soaking in the outdoor bath while staying here!
Location: Langlois, Oregon
Sleeps: 2 guests
Pet friendly: no
Hot tub: outdoor bath
Price: $153 / night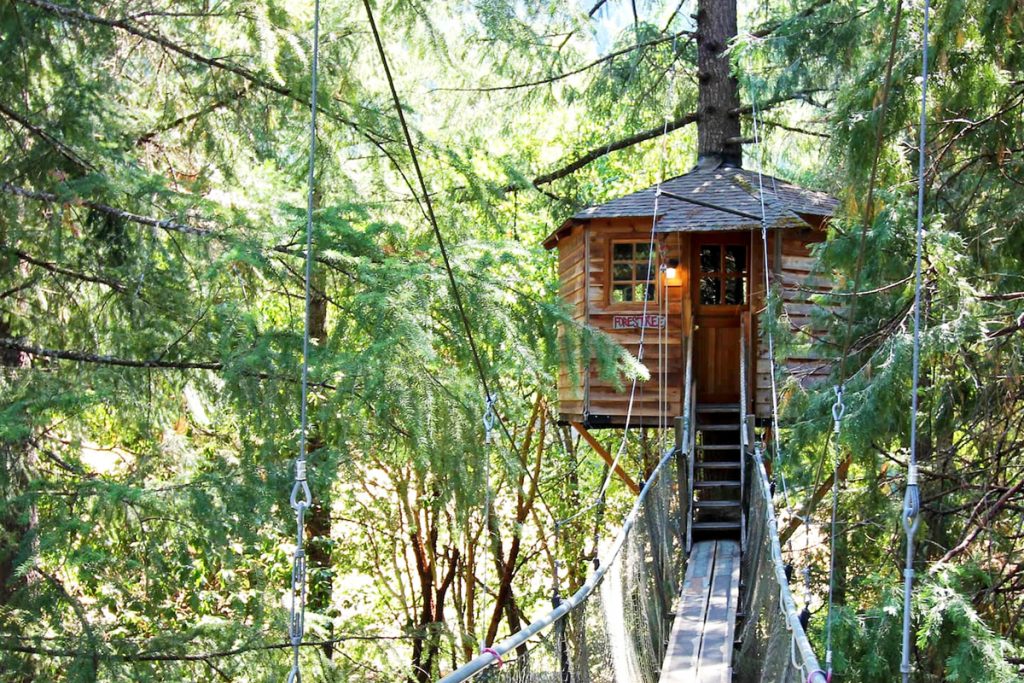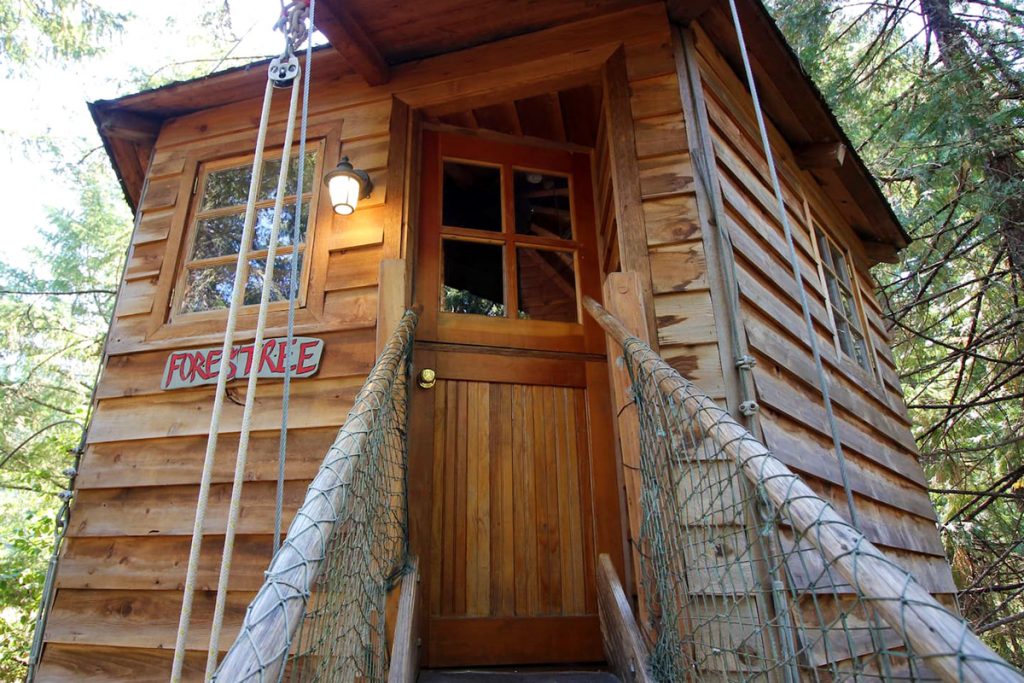 There may be more treehouses you can rent in Oregon than you originally thought, but few are as exciting as this next one! The Forestree Treehouse is the perfect home base for your next hiking, fishing, and rafting adventure. Sitting 32-feet above the ground, the gravity-defying view from your room will be a sight to behold! Make sure to contact the hosts ahead of time if you're interested in booking any on-site activities like ziplining, horseback riding, or arts and crafts.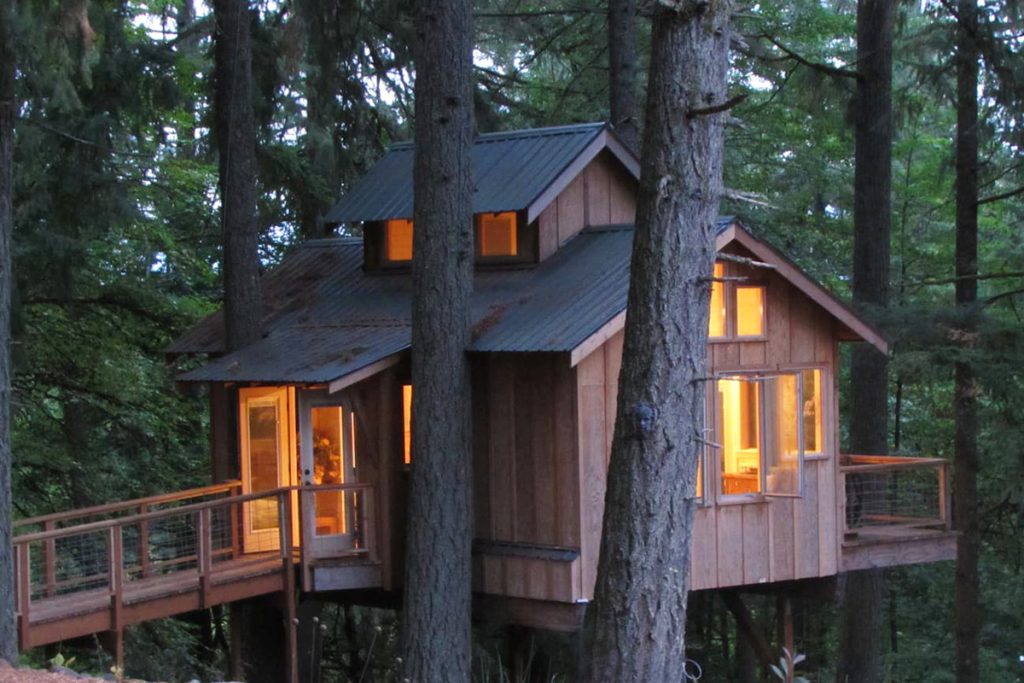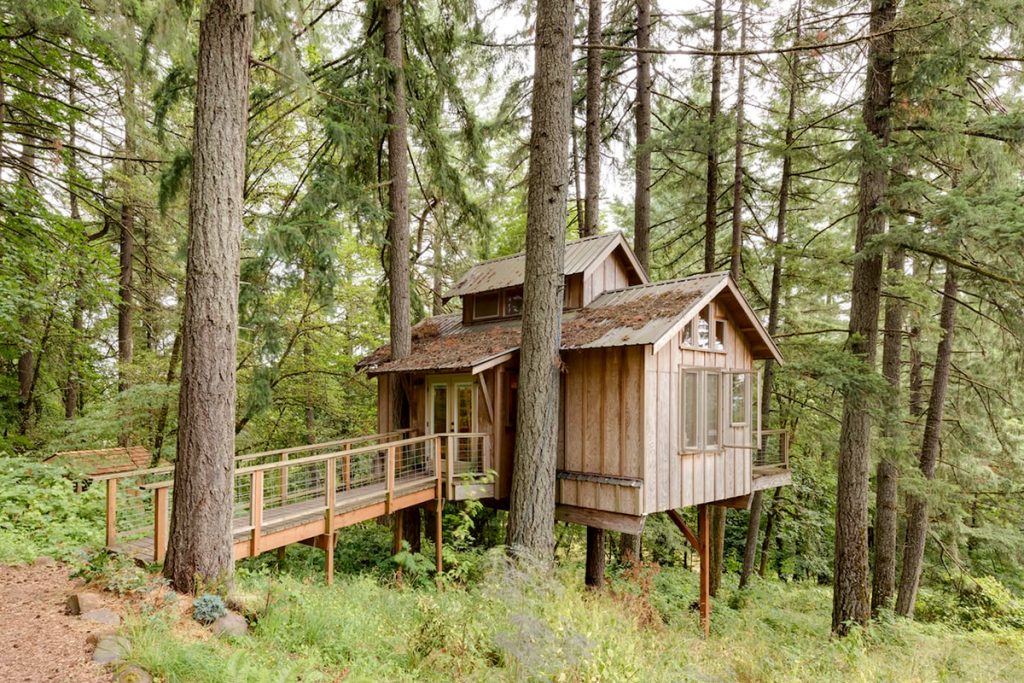 This next Oregon Treehouse was built by the treehouse master himself, Pete Nelson of Animal Planet's TreeHouse Master! Deer Haven Treehouse gained popularity after being featured in magazines and books, and for a good reason! The coziness of this enchanting treehouse will make you want to abandon all plans and stay a little longer. Be sure to let loose after a long day of adventures and take a swing on the rope swing!
Location: Newberg, Oregon
Sleeps: 5 guests
Pet friendly: no
Hot tub: no
Price: $225 / night
Read next: Ultimate 7 Day Oregon Road Trip Itinerary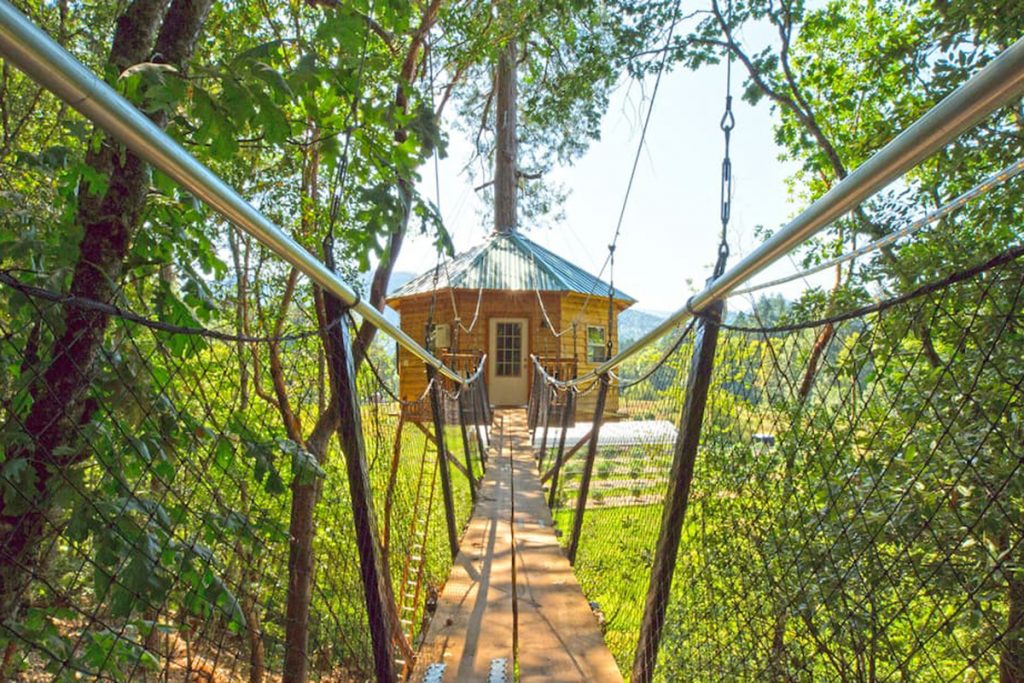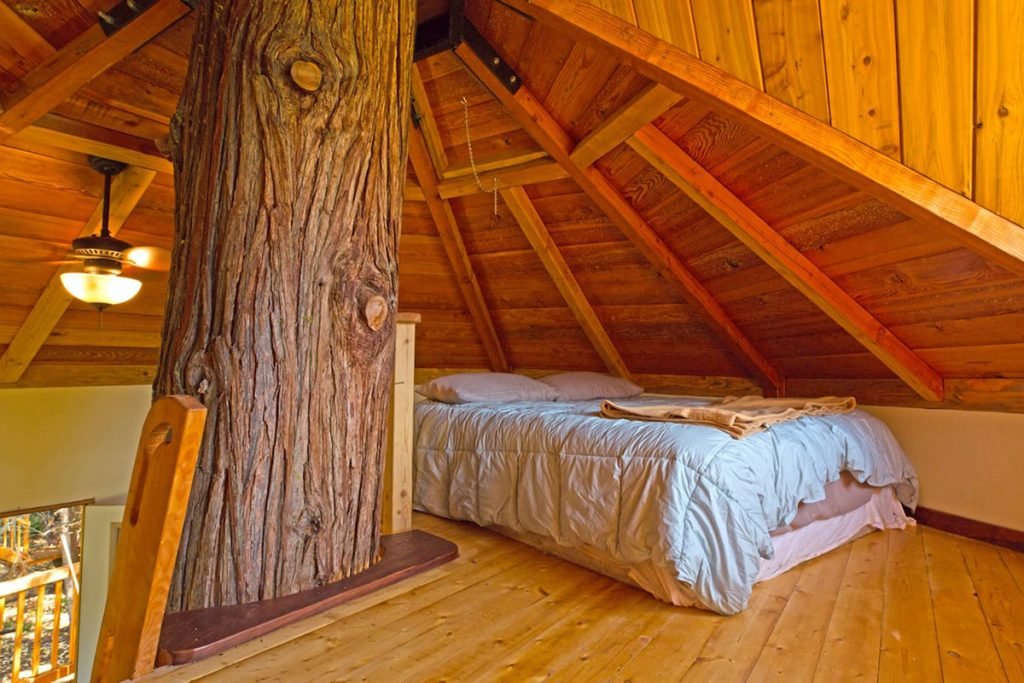 If you're looking for unique treehouses to rent in Oregon, this next one comes with a twist. Sorry kids! You'll have to skip out on this one! To visit the TokinTree Treehouse, all guests must be at least 21 years of age or older. This Airbnb is a new cannabis-friendly treehouse that sits on a working cannabis farm. Guests will also receive complimentary cannabis and a garden tour during their stay.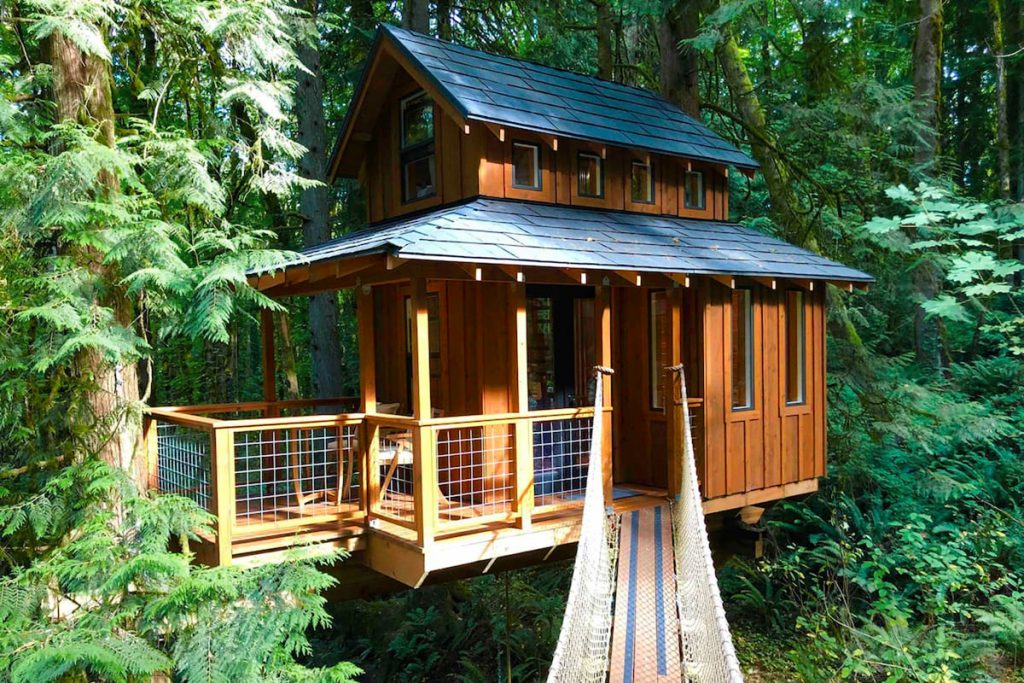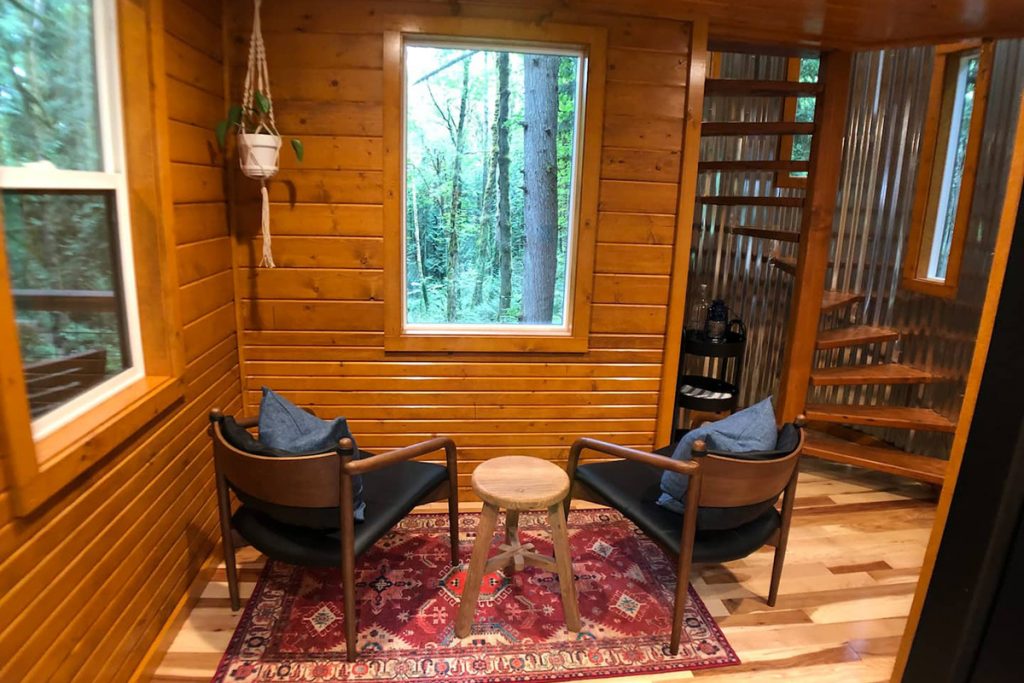 Treehouses in Oregon make for the perfect romantic weekend or a solo trip to practice some self-care. This Portland Treehouse is ideal for you if you're looking for a cozy private room among the beautiful cedar, fir, and maple trees of Marshall Park. The best part? You can escape the fast pace of the city without leaving the city. Check your calendar and get ready to book a stay of your own!
Location: Portland, Oregon
Sleeps: 2 guests
Pet friendly: no
Hot tub: no
Price: $225 / night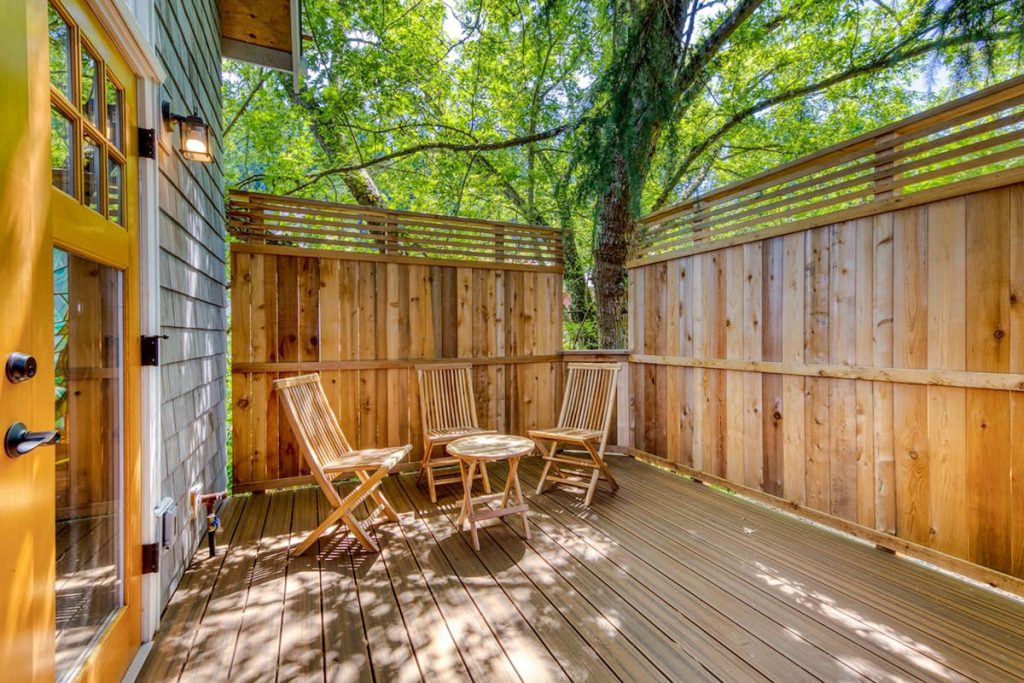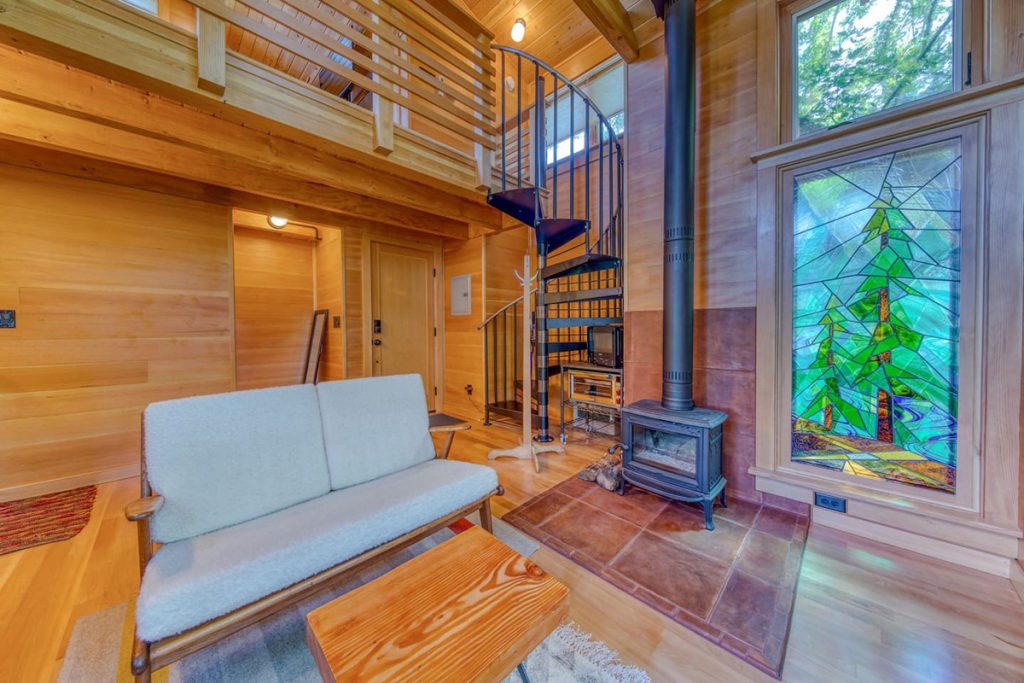 Experience what it's like to live above it all at this one-of-a-kind Oregon Treehouse! Tabor Treehouse, with its warm decor, cozy wood stove, and modern furnishings, is a home that will forever change the way that you view what a vacation should be. It even comes equipped with reliable and fast wifi making it a great option to catch up on some work! Picture yourself staying here smelling the fresh air, enjoying nature, and creating lasting memories with your loved ones…
Location: Portland, Oregon
Sleeps: 2 guests
Pet friendly: no
Hot tub: no
Price: $109 / night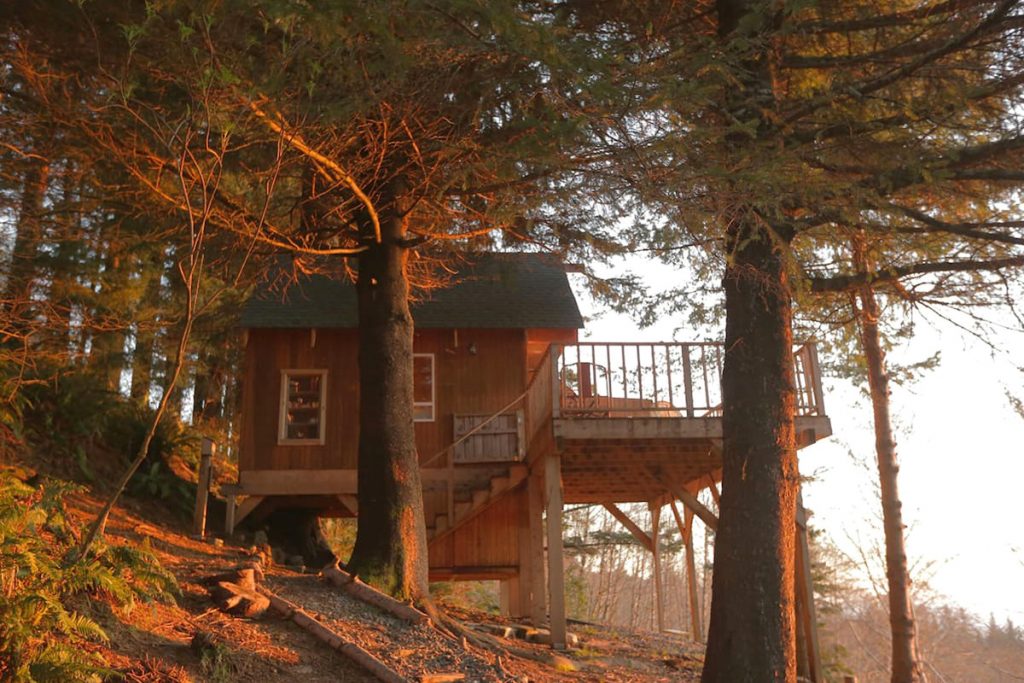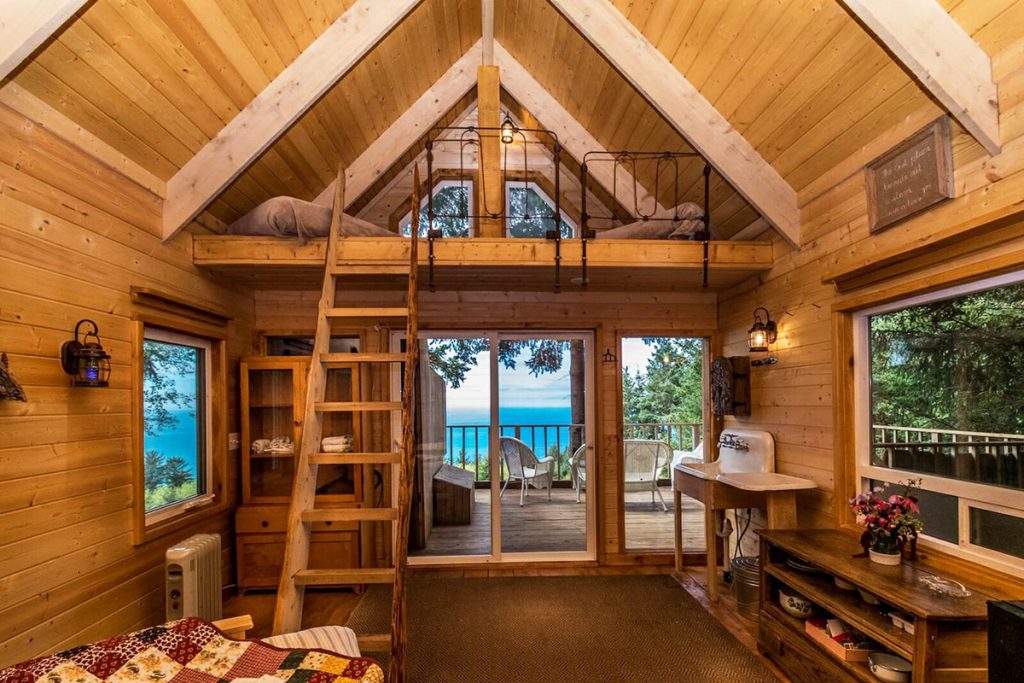 When it comes to treehouses you can rent in Oregon, there are only a few that make you feel as if you've stepped into a real-life fairytale. Whether you are romantic love birds or a family of adventurers, you will simply adore the Bluebird House! This Oregon treehouse sits on seven acres of farm, forest, and beach and is the perfect place to enjoy the Oregon Coast in a unique way; be warm and cozy inside, feel the sway of the tree, and watch the waves crash below against the famous Samuel Boardman Corridor. There are even gardens accessible year-round, transformed in winter by magical twinkling lights.
Location: Gold Beach, Oregon
Sleeps: 4 guests
Pet friendly: no
Hot tub: no
Price: $165 / night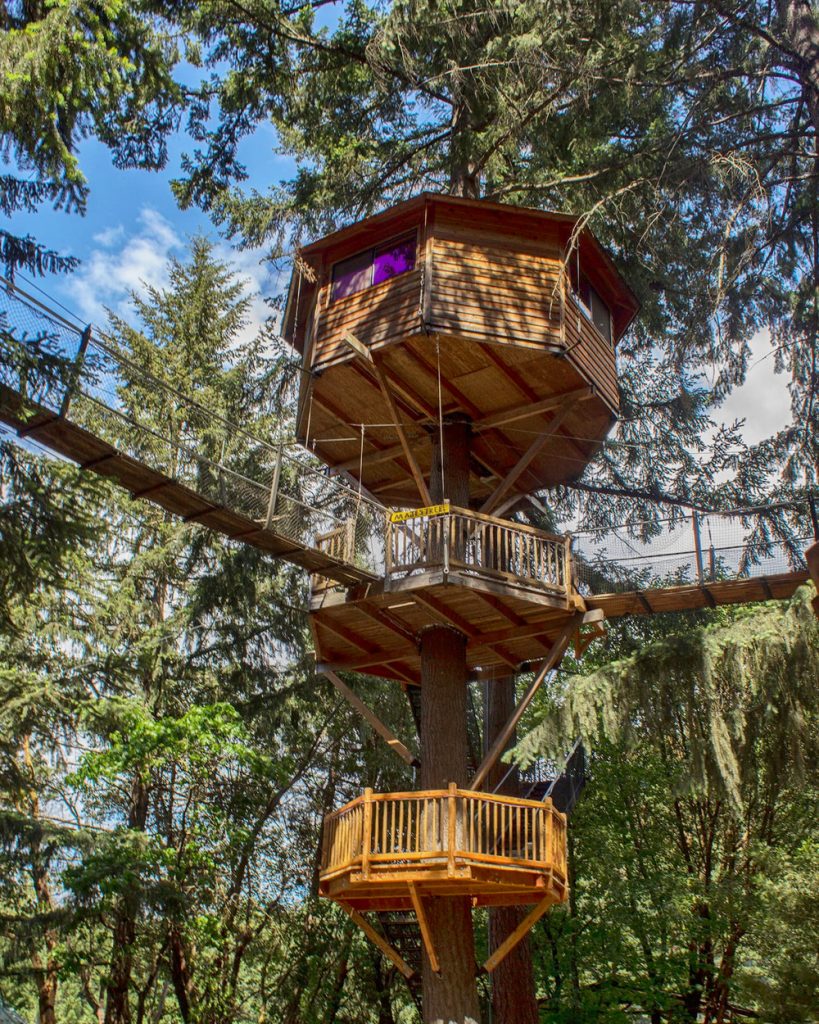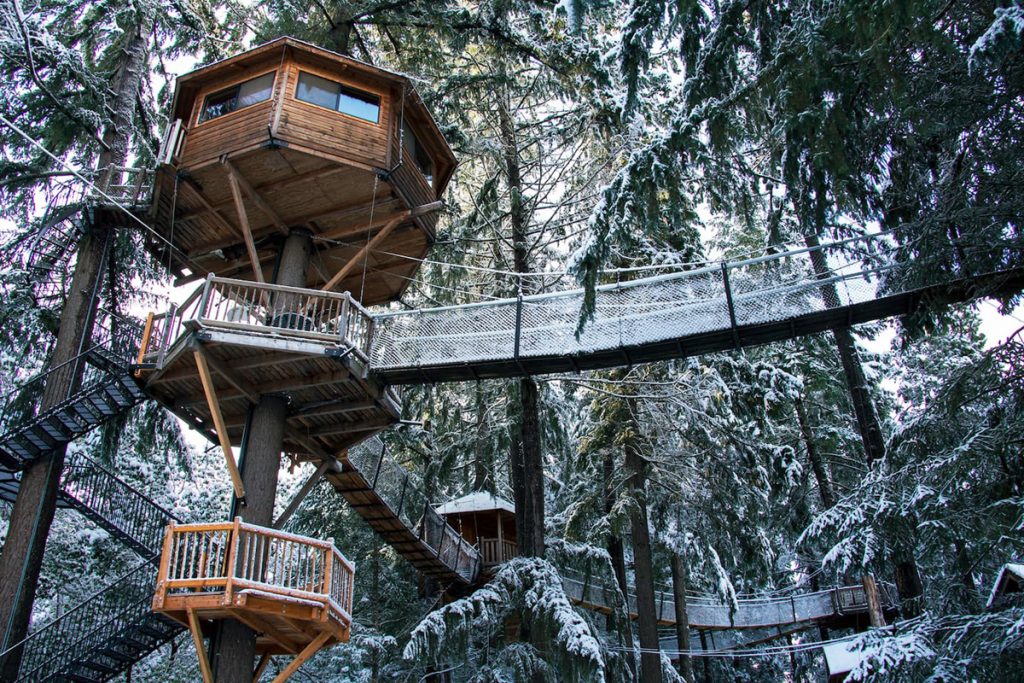 Looking for the best Oregon treehouses to host your next small reunion or group getaway? Book a stay at the Majestree Treehouse! This cozy space sleeps six people comfortably and is the perfect home-base for your next adventure with plenty of hiking, fishing, and rafting in the area. I love this treehouse because it sits 47 feet off the ground and has suspension bridges, making the journey to get there just as fun as the destination.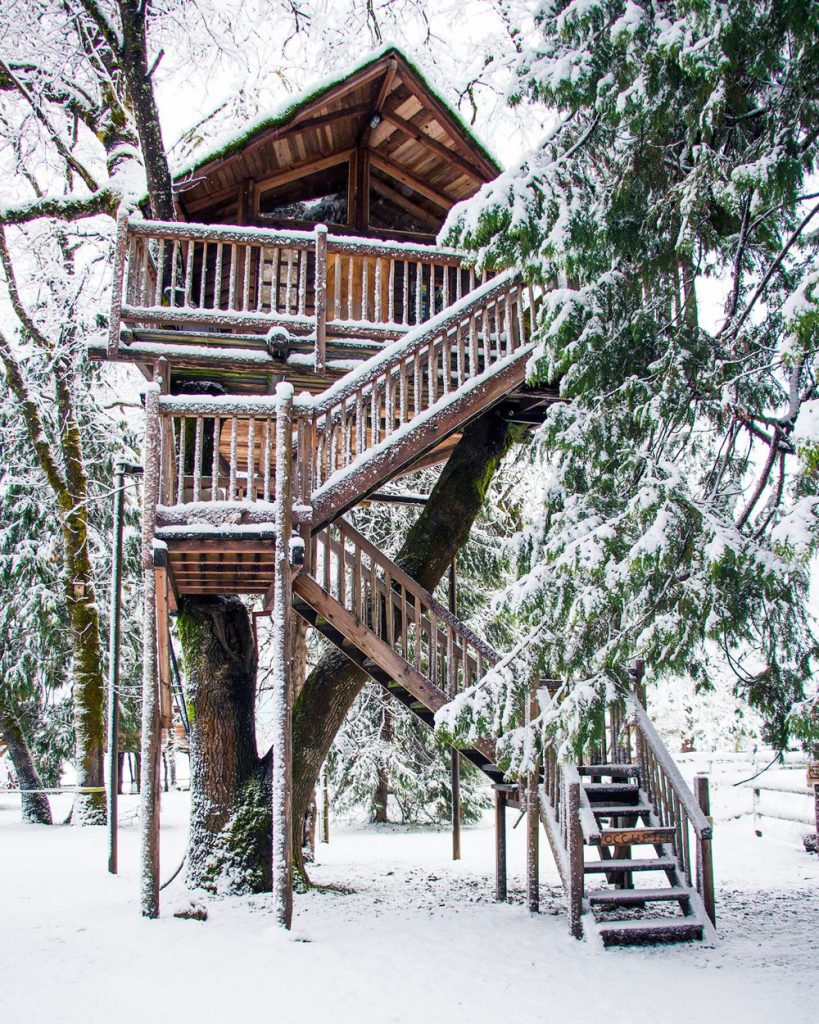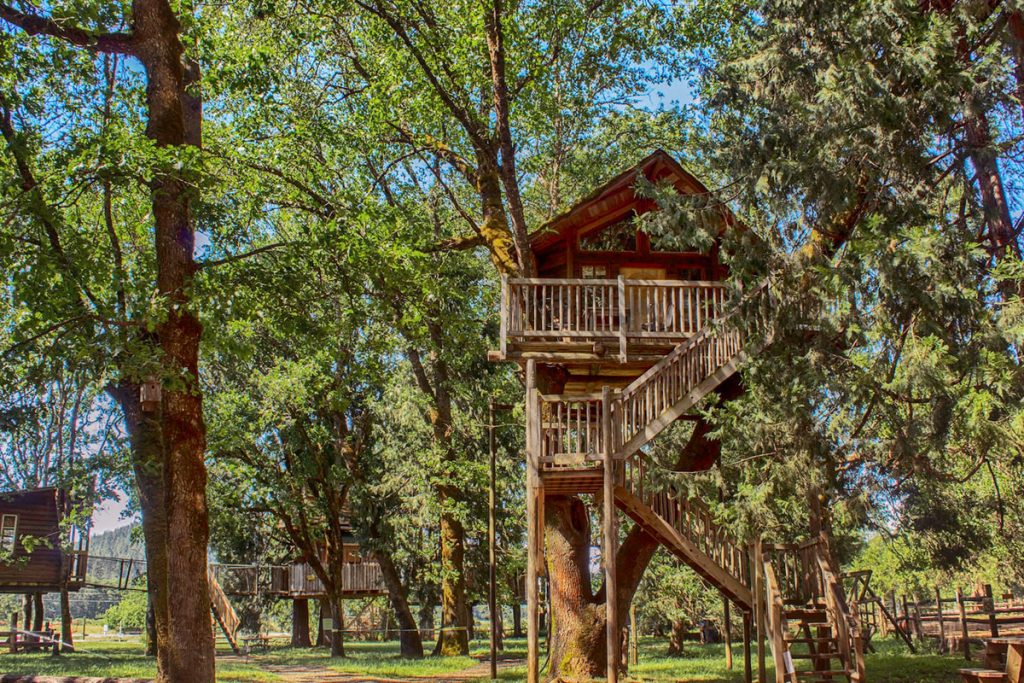 What's the only thing better than staying in Oregon treehouses, you ask? Well, staying in one with free breakfast is a huge plus! The Peacock Perch Treehouse was built back in 1990 and sits 18 feet off the ground, making it ideal for those who aren't a big fan of high heights, but still want to sleep among the trees. Guests have access to the main lodge, where you can get a full to-go style breakfast from mid-March through October 31st. In the 'off' season, they provide a continental breakfast to fuel your adventures!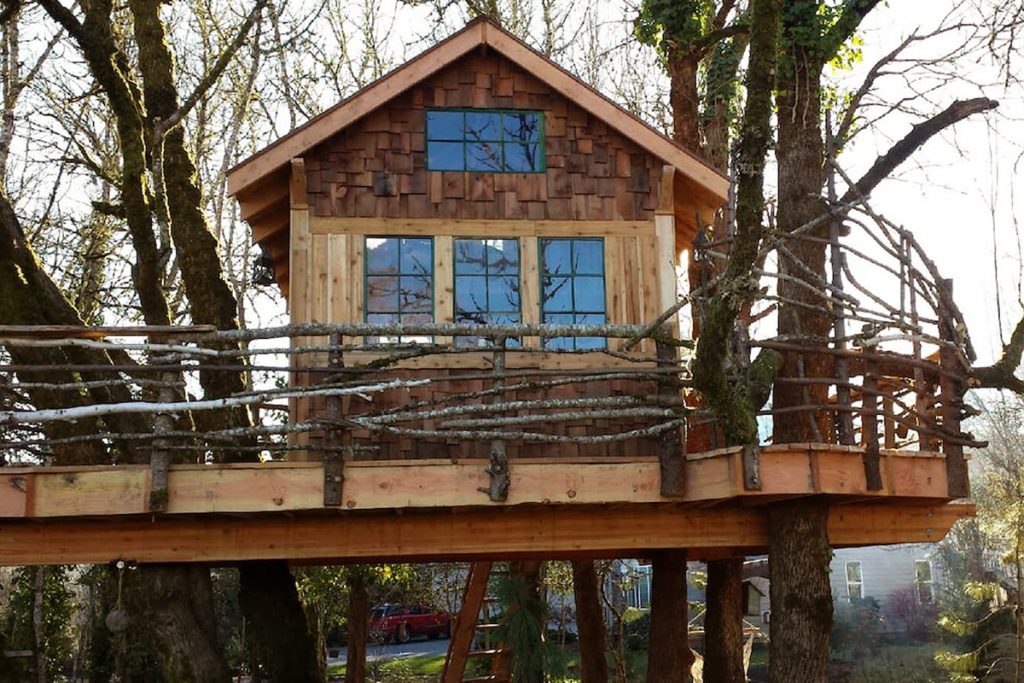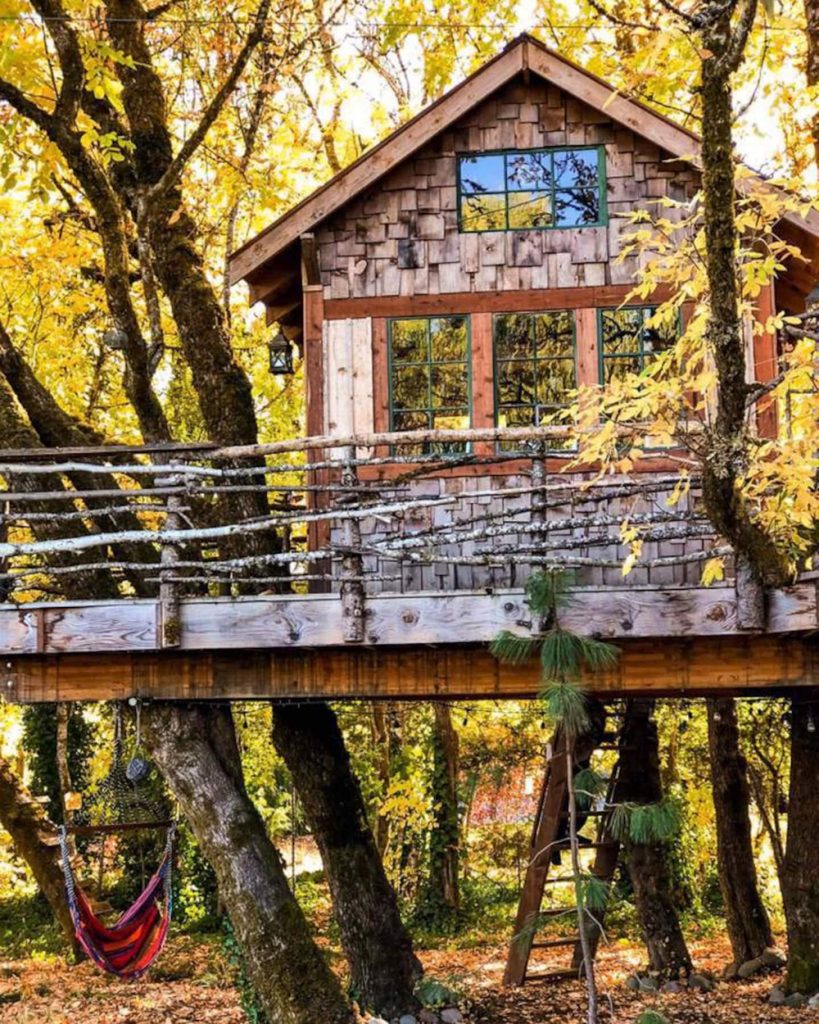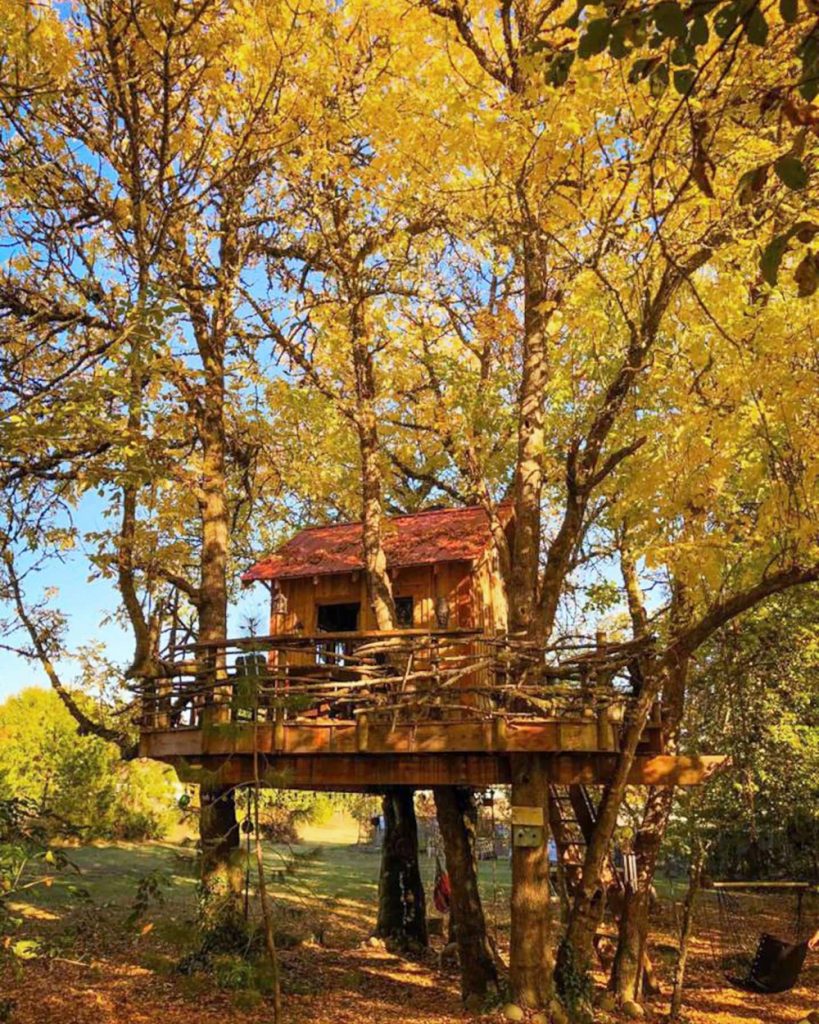 If you're looking to upgrade from camping in a tent to something more memorable (and less chilly), this next Oregon treehouse is for you! Book yourself an evening or two and disconnect from the digital world, and reconnect with nature. This 100 square foot treehouse is ideal for those who don't mind giving up luxuries like hot water and are comfortable using outhouses. The Treehouse Retreat is best suited for couples, solo adventurers, and small families. Imagine reading your kids a bedtime story in here!
Location: Philomath, Oregon
Sleeps: 3 guests
Pet friendly: no
Hot tub: no
Price: $51 / night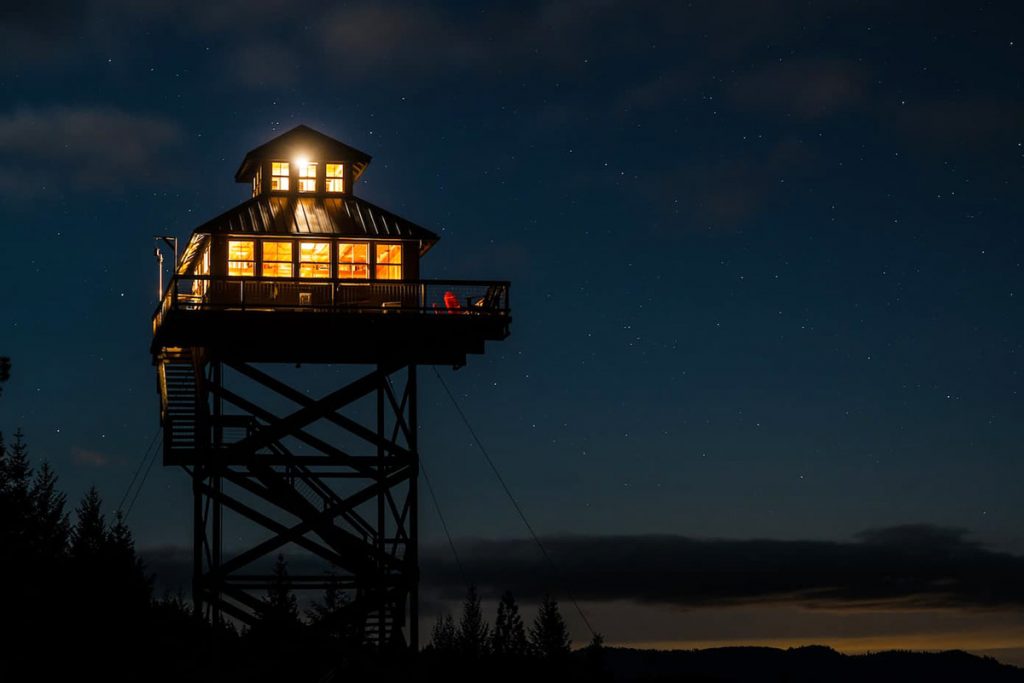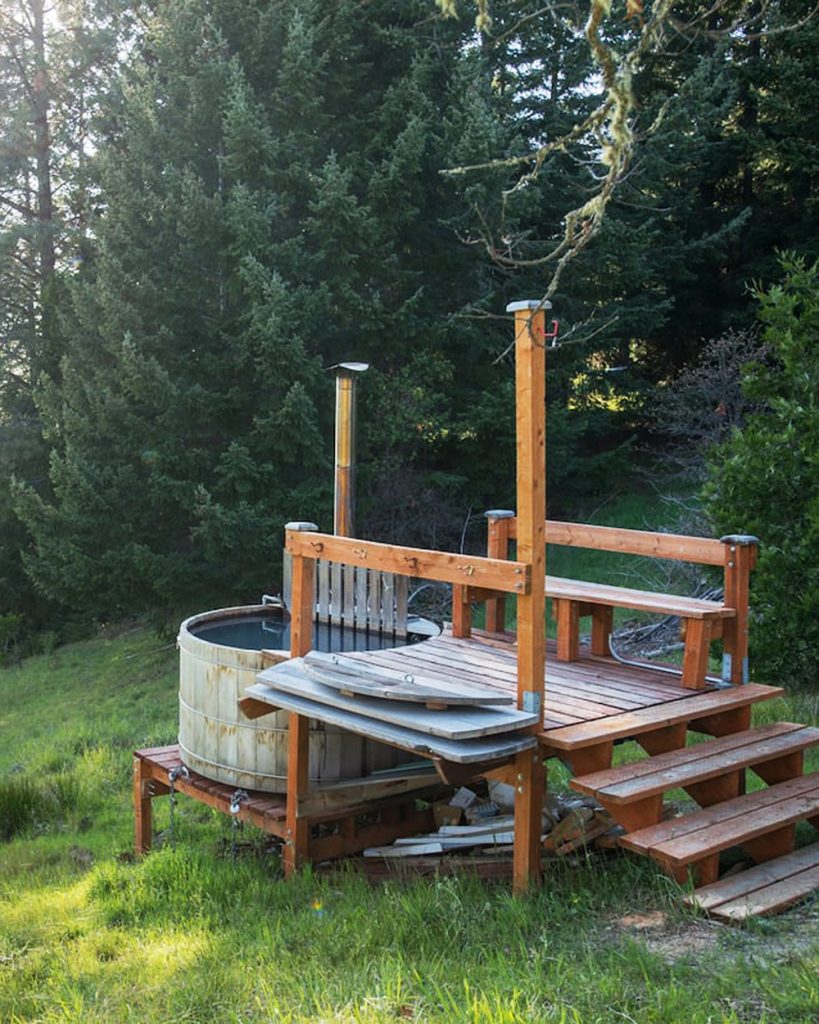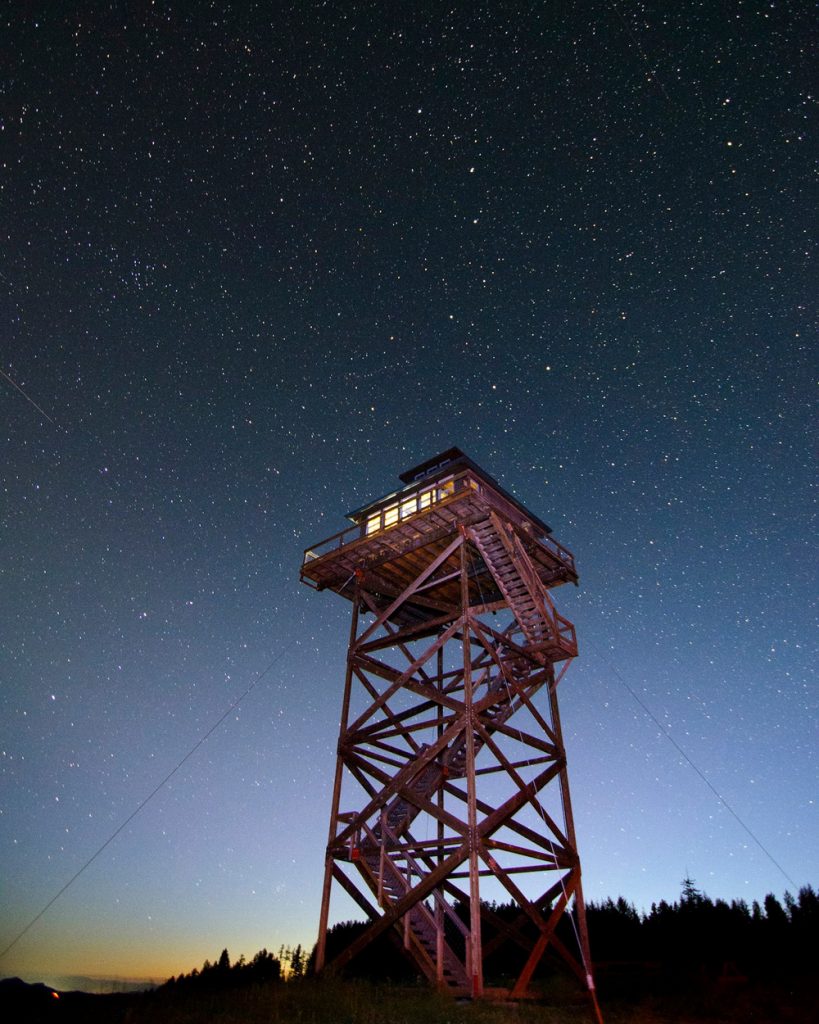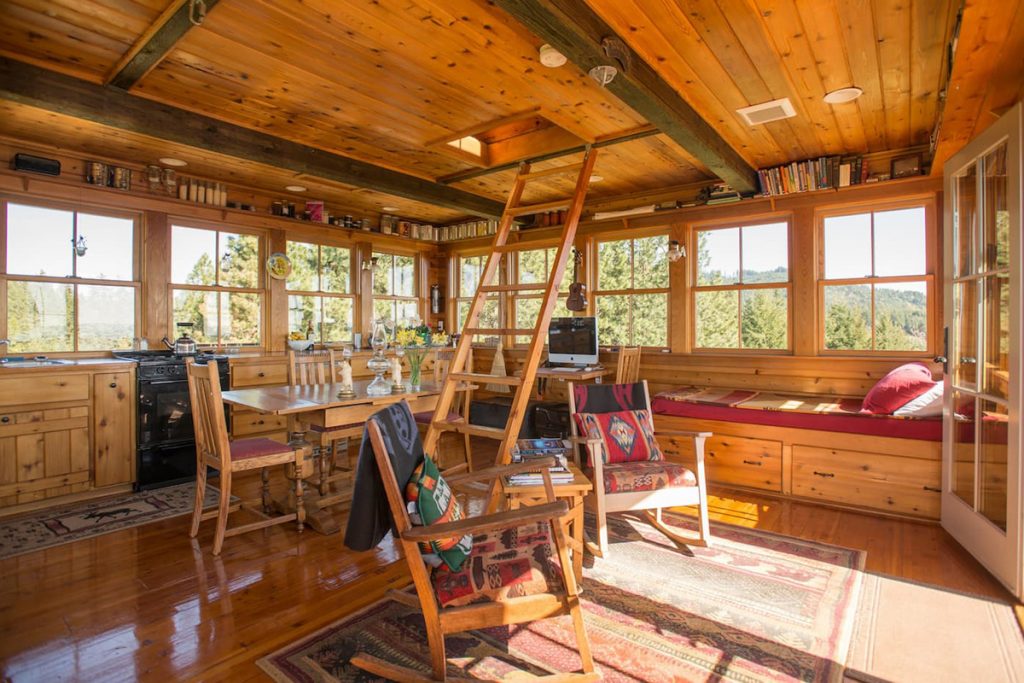 Summit Prairie Lookout Tower
There aren't many Oregon treehouses that are as high in demand as this one! The entire booking window last year lasted less than two minutes before all the allotted bookings filled up, so if you're planning on staying at the Summit Prairie Lookout Tower, make sure you're ready to go when they release availability! This Oregon treehouse includes a lookout tower modeled after Fire Lookout Towers built by the US Forest Service in the early Nineteen Hundreds. Kick back and relax, daydream in the hammocks down the hill, or soak your cares away and relax in a secluded wood-fired, spring-fed hot tub.
Location: Tiller, Oregon
Sleeps: 4 guests
Pet friendly: no
Hot tub: yes
Price: $207 / night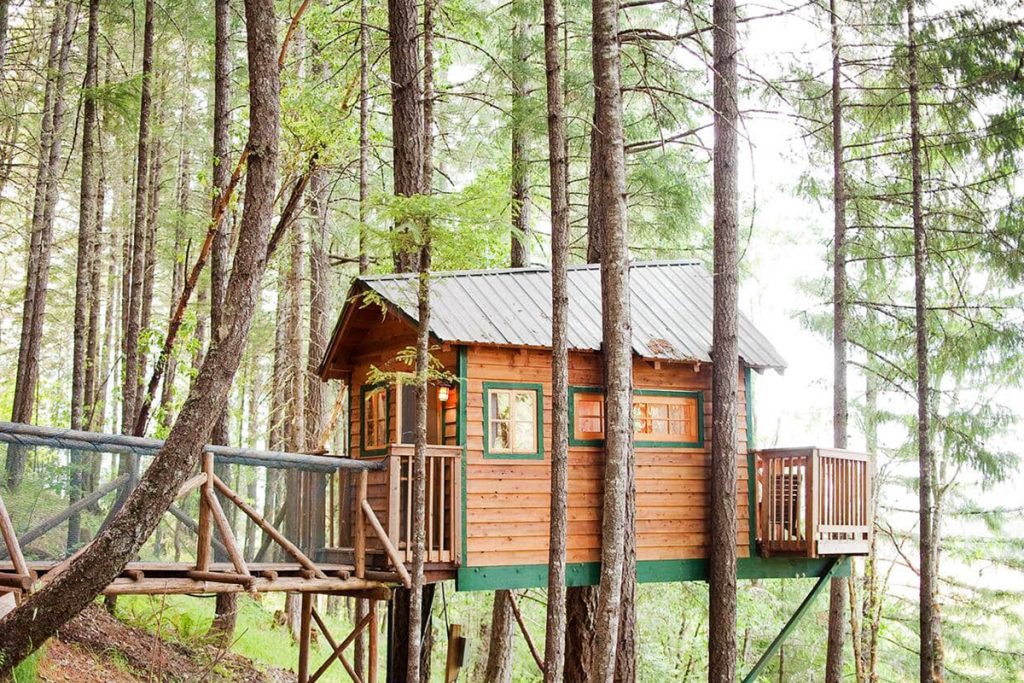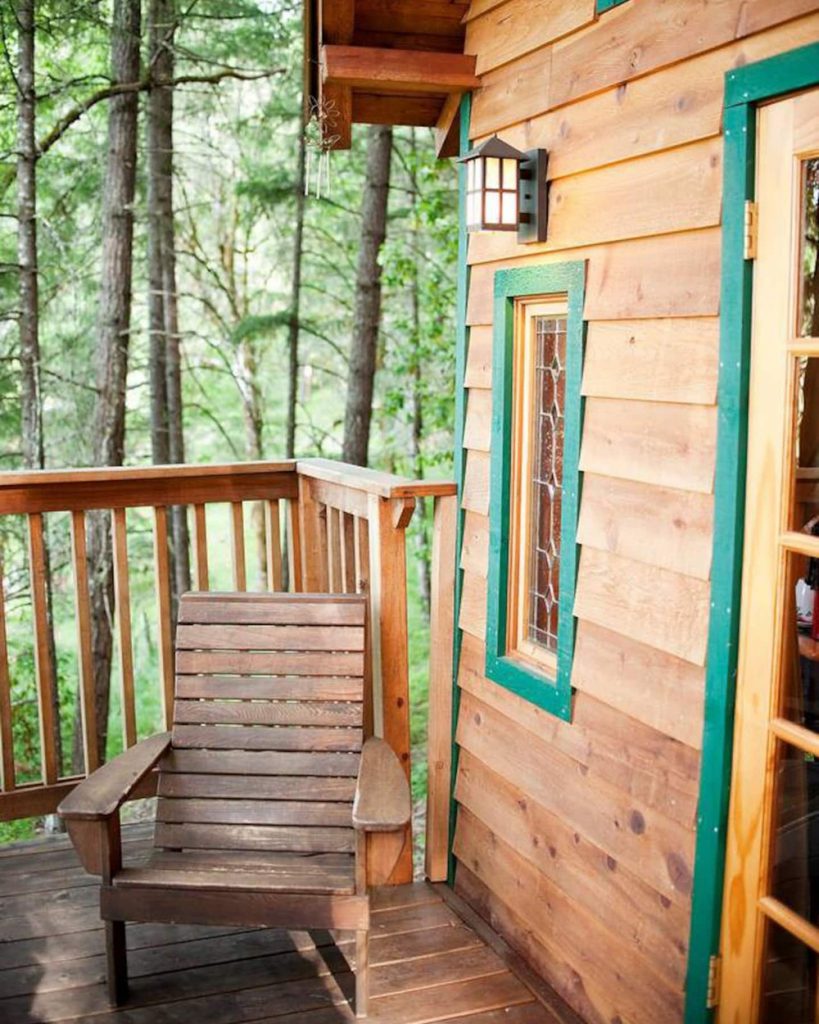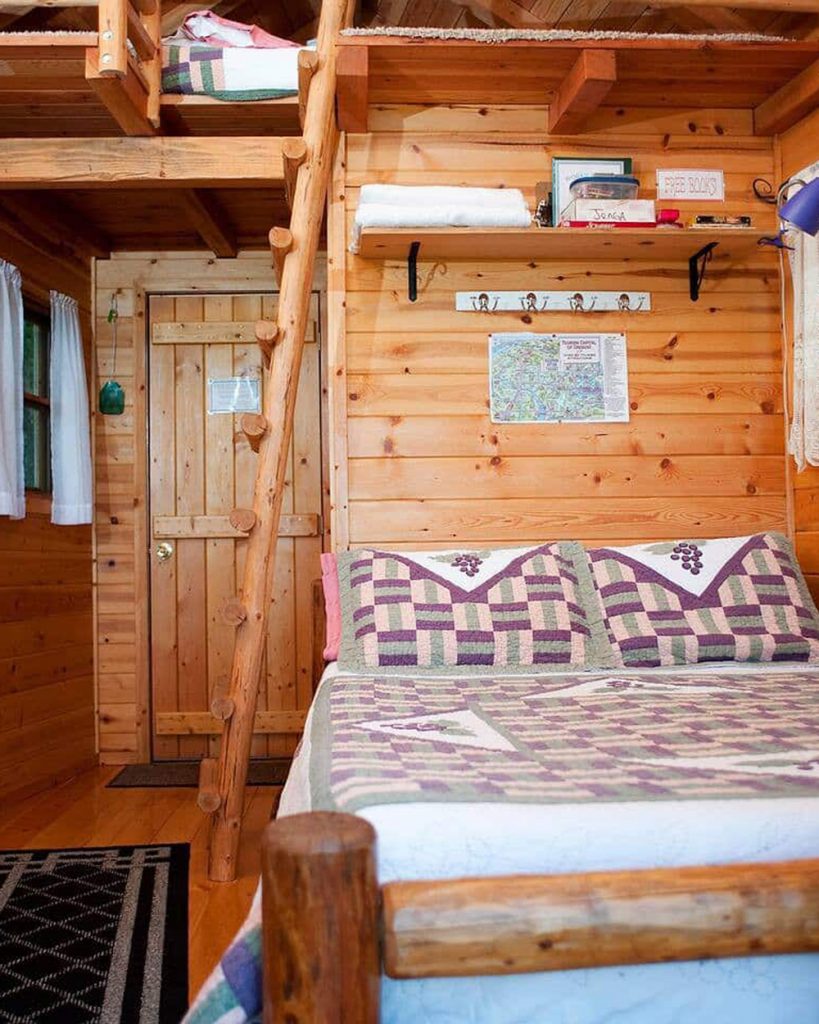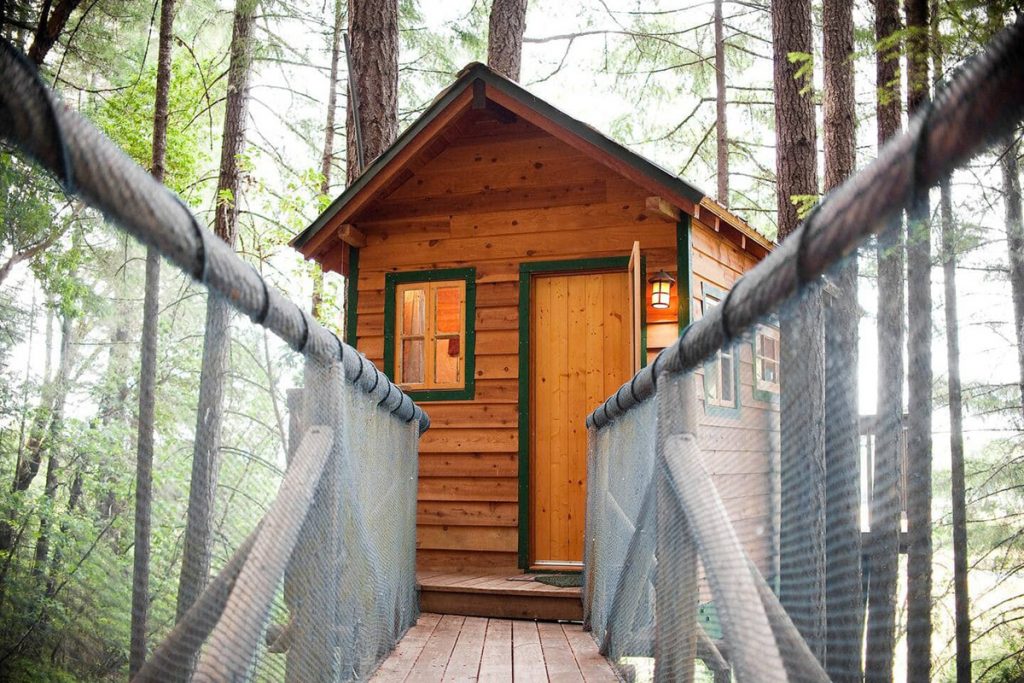 Looking for an adventurous Oregon treehouse? You're in luck! Featuring deck and wood-paneled walls, the Cozy Cottage Treehouse provides free wifi, a mini-fridge, a gas grill, and even a seasonal pool! As a bonus, you have the option to request breakfast at an additional charge. I recommend visiting the Oregon Cave National Monument and the Giant Redwoods while visiting!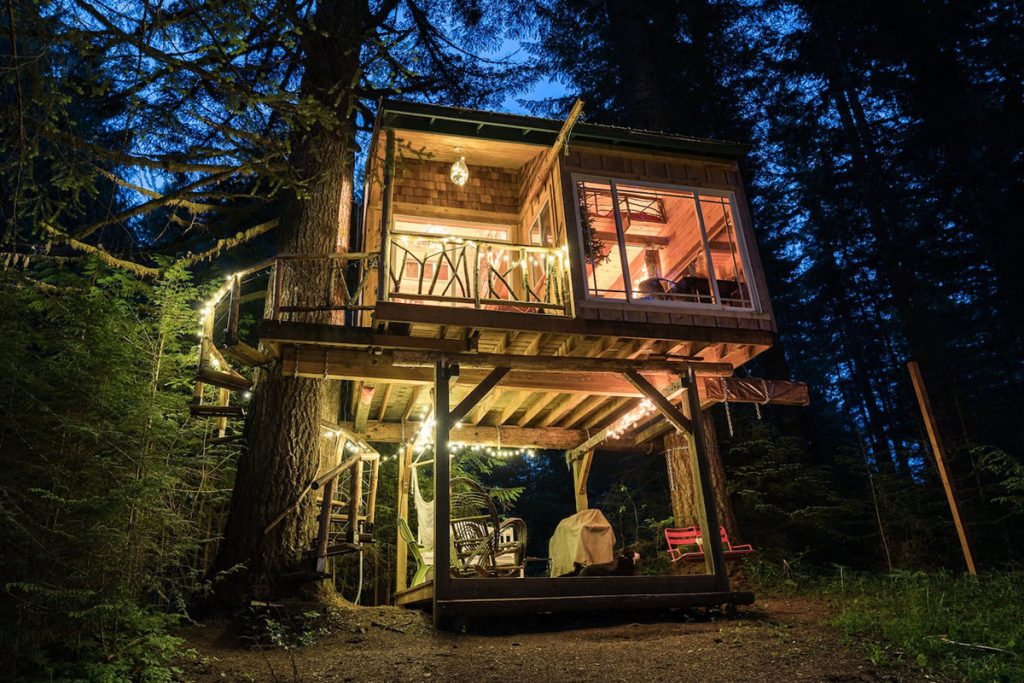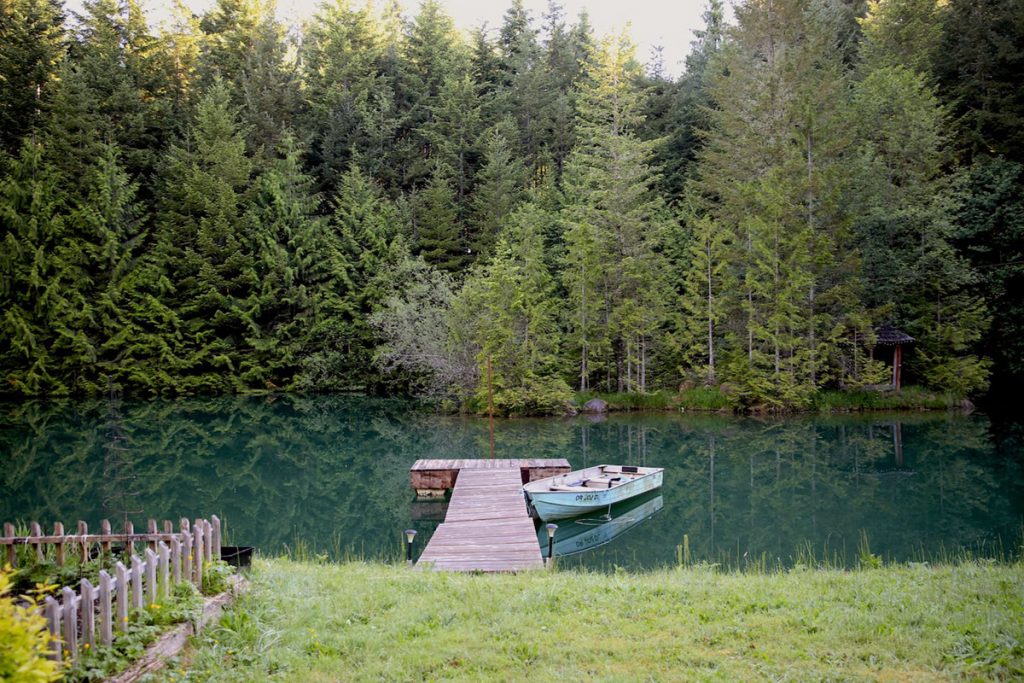 If you like camping or backpacking, you will love the Mt Hood Treehouse. Not only does this treehouse feature a gorgeous spiral staircase, but it also sits on a 20-acre property filled with trails and a 1-acre pond. The pond has a small island, kayaks, and a zip line for adventurous folks that want to jump in and add to their experience! This magical Oregon treehouse was even featured on the BuzzFeed series "HomeBuddies".
Location: Mt Hood, Oregon
Sleeps: 4 guests
Pet friendly: no
Hot tub: no
Price: $275 / night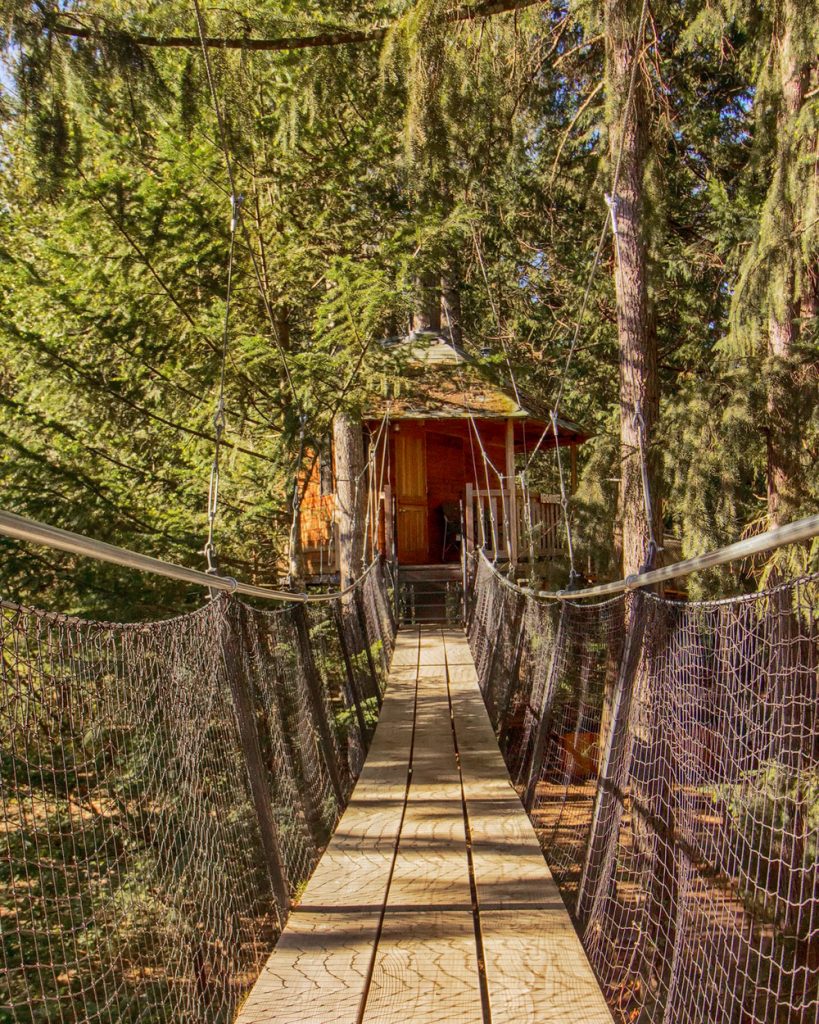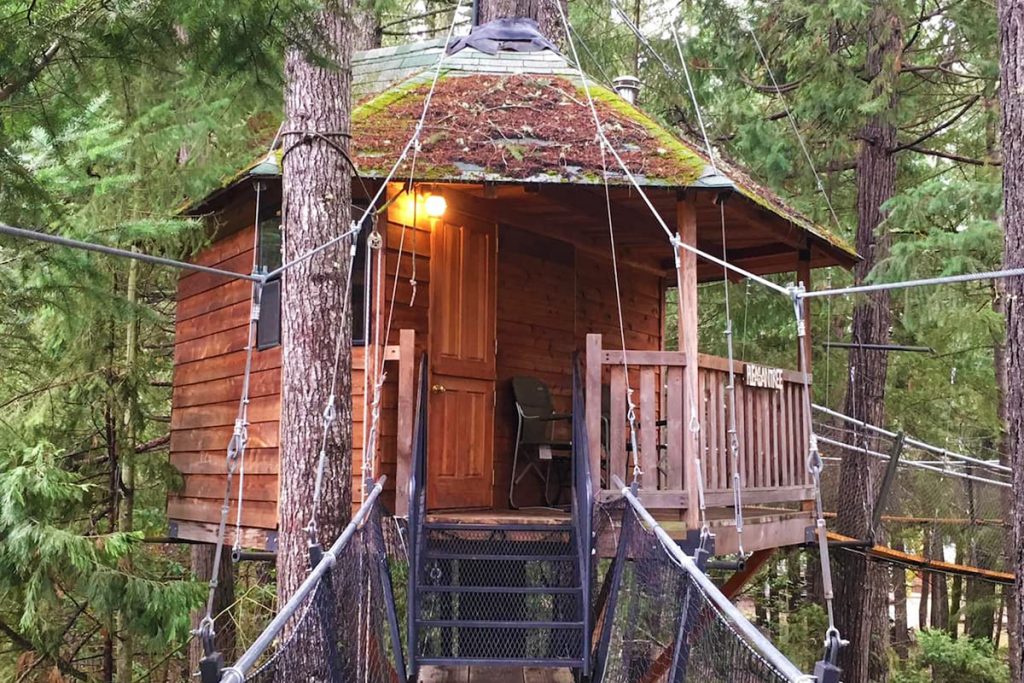 Another magical treehouse you can rent in Oregon is Pleasantree Treehouse! This treehouse is managed by people who run an entire community of treehouses and includes free breakfast! The treehouse sits about 30 feet off the ground, so you can really feel the movement when the wind blows. As a bonus, there are several BBQs and propane burners to use! It's the perfect place to enjoy some time away from the hustle and bustle of everyday life.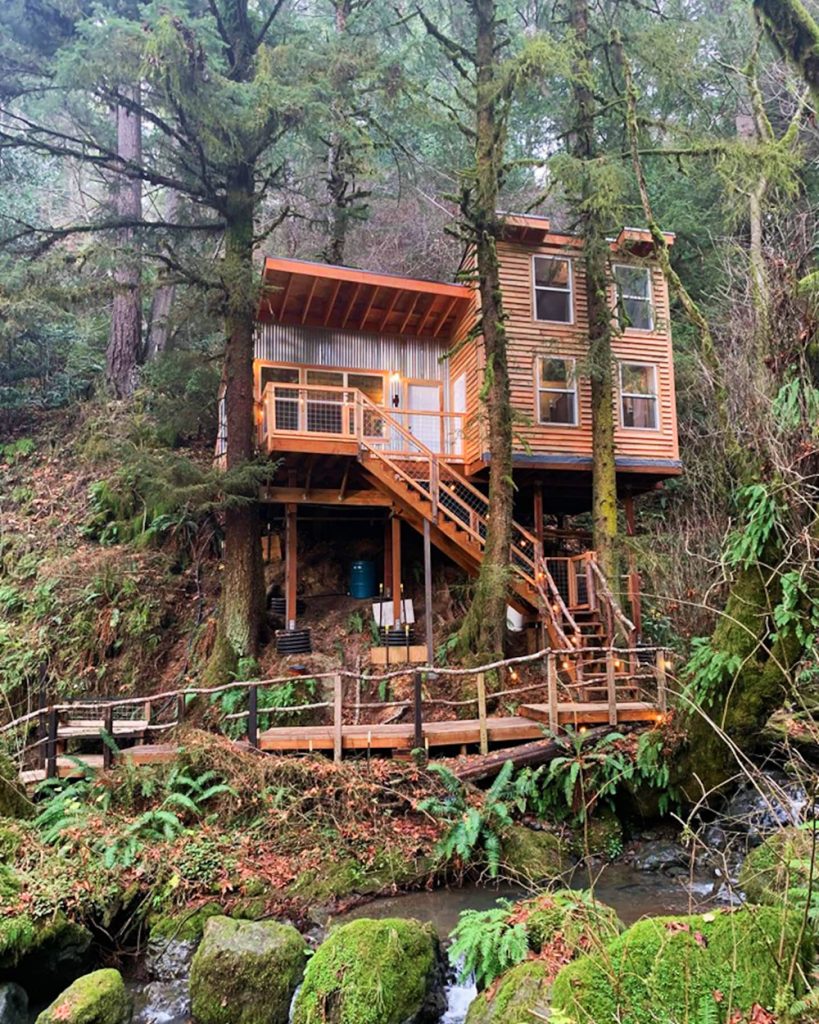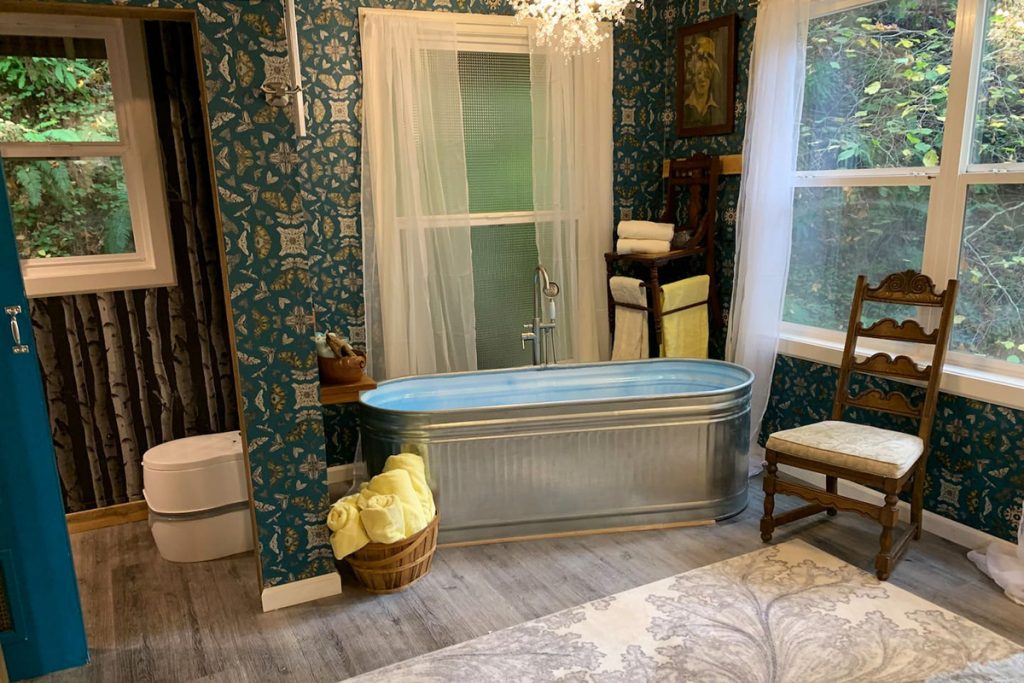 This next Oregon treehouse comes to you straight from the pages of a fairytale. The Lillyglen Treehouse is nestled in a Jurassic-looking gully and overlooks a 60-foot waterfall. Guests have access to a trampoline, climbing ropes, slacklines, and nightly bonfires at the lodge nearby. It wouldn't be hard to write a novel with the inspiration these views inspire! Decorated to be a fairy-like Forrest house, you'll be sure to live happily ever after here.
Location: Gold Beach, Oregon
Sleeps: 4 guests
Pet friendly: no
Hot tub: yes
Price: $299 / night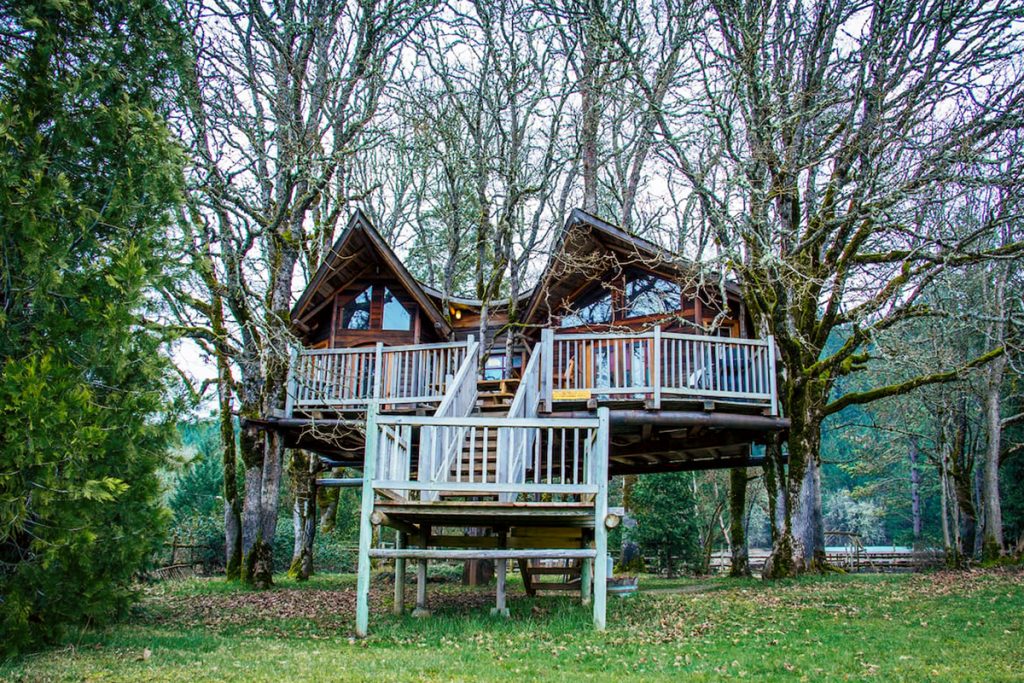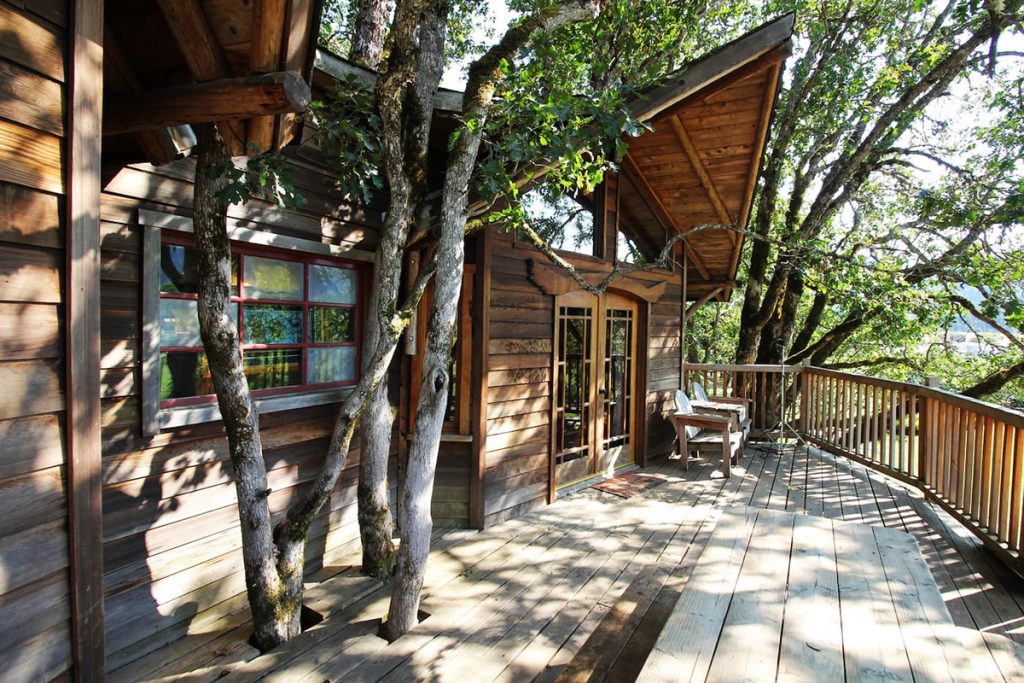 Make going back to "school" something your kids look forward to at the Schoolhouse Treehouse! This family-friendly Oregon treehouse is part of a treehouse village that you and your kids will have endless fun exploring.
There may be plenty of treehouses to rent in Oregon, but this one will indeed be an unforgettable adventure for the whole family! Be sure to add this one to your bucket list of places to stay at!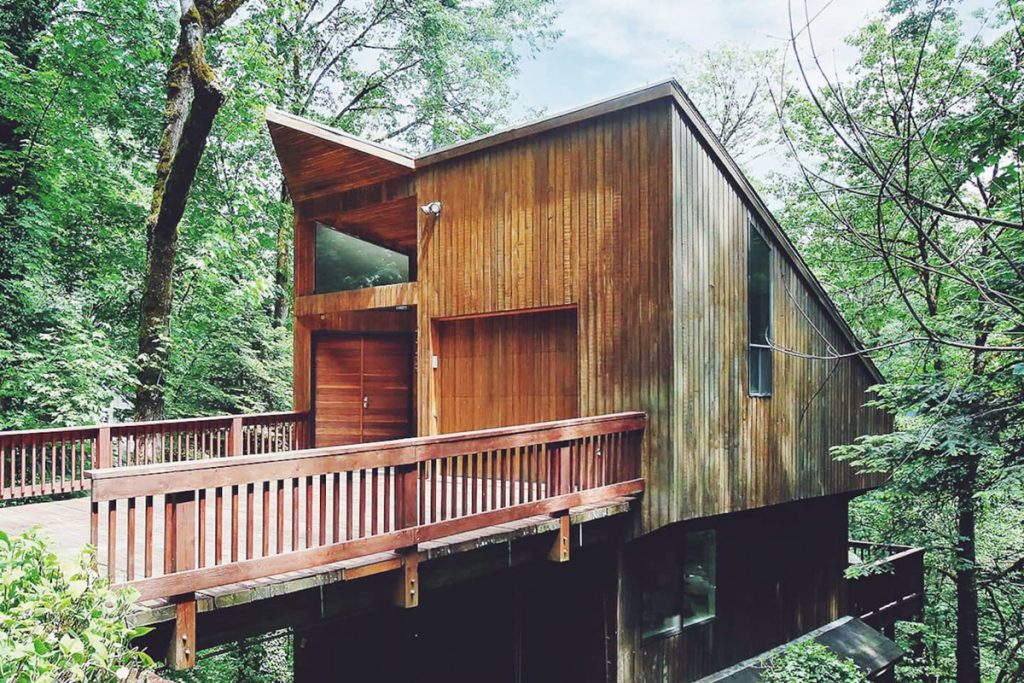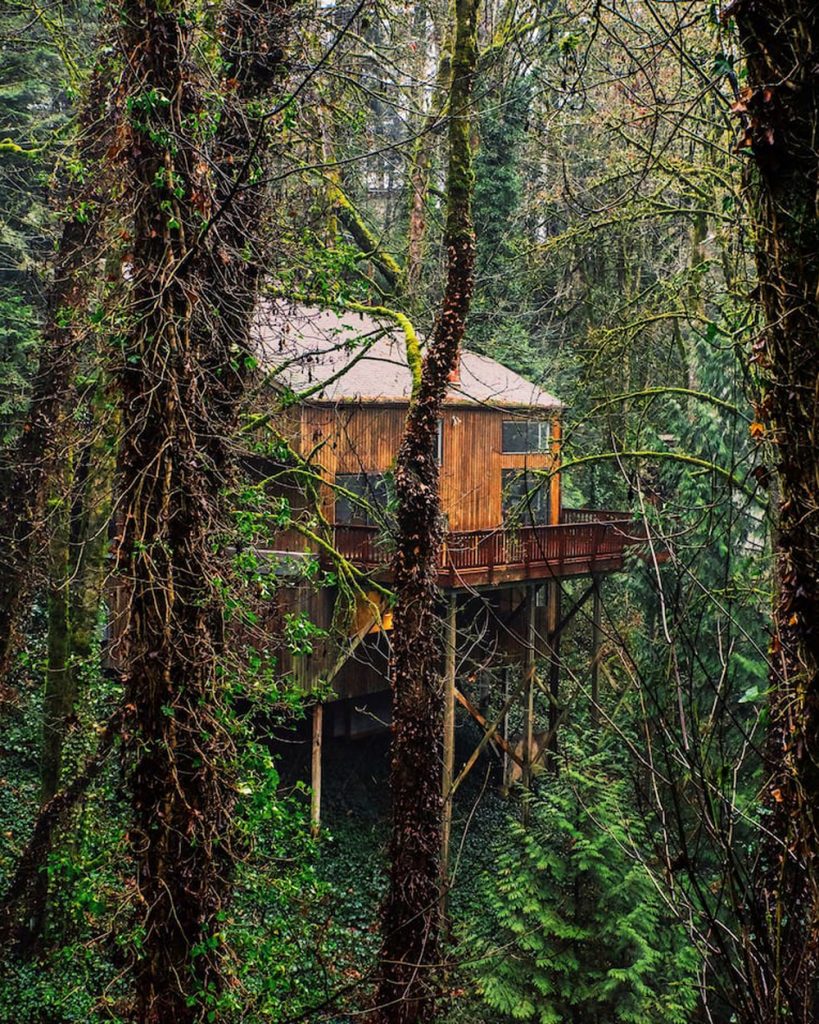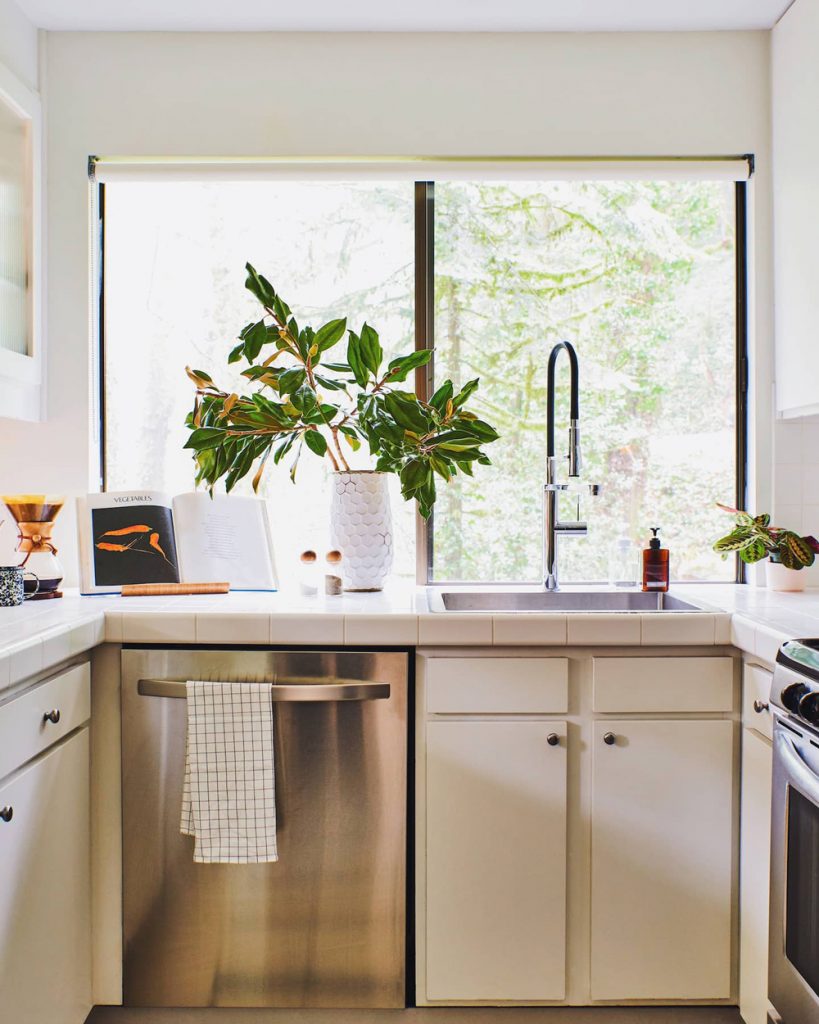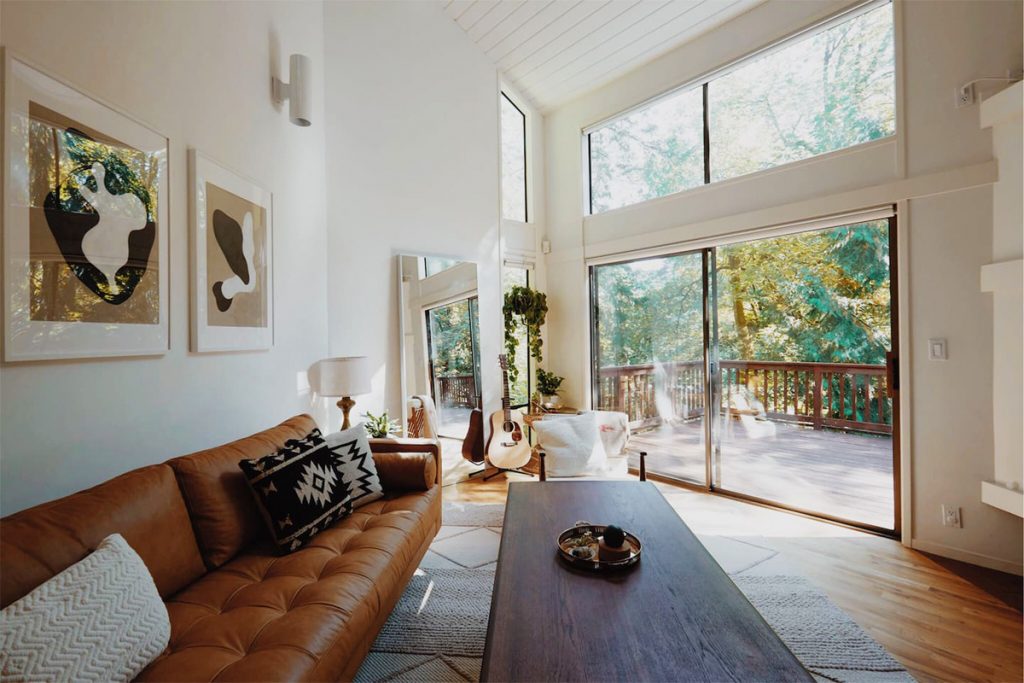 Experience the calm Portland lifestyle with the best of both worlds at Wald House Portland Cabin located in the Tualatin Mountains. This particular Oregon treehouse is a great option for Portlander's not wanting to leave the city. The property is situated on a 5.5-mile bike-loop and is next to a 178.25-acre park of undeveloped forest featuring nine breathtaking hiking trails. If you're not up for a hike, go for a scenic drive on the winding roads with stunning architecture or explore one of the many unique neighborhoods of Portland!
Location: Portland, Oregon
Sleeps: 5 guests
Pet friendly: no
Hot tub: no
Price: $250 / night
Read next: Incredible 24 Hour Itinerary For Cannon Beach Oregon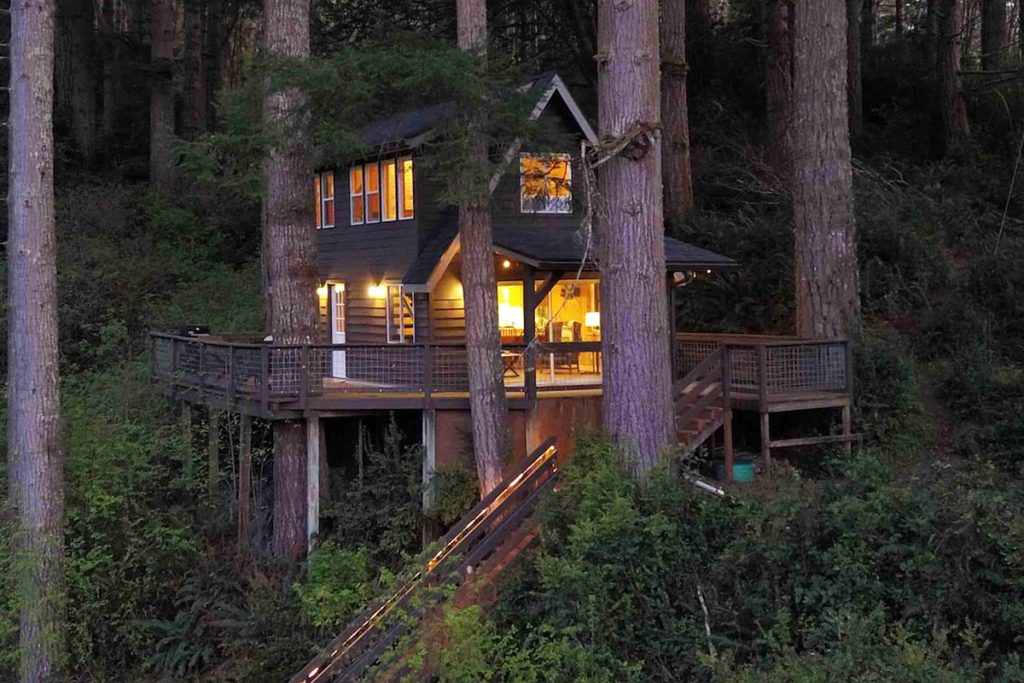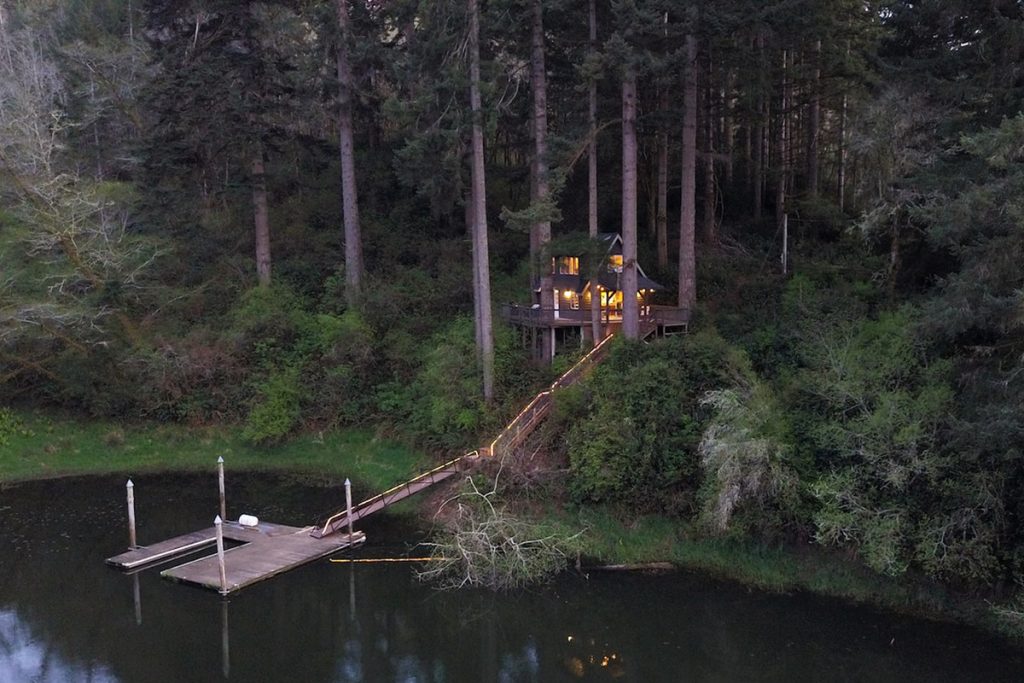 For those of you who are ready to add a little more excitement to your experience, this next treehouse is for you! The Cabin in the Trees is only accessible by boat! If you do end up snagging a spot here, you can look forward to a full kitchen, a patio that features a gas bbq, a patio table, and unlimited lake views. Memories made at this unique cabin location will last a lifetime… Just be sure to bring your fishing gear!
Location: Lakeside, Oregon
Sleeps: 4 guests
Pet friendly: no
Hot tub: no
Price: $150 / night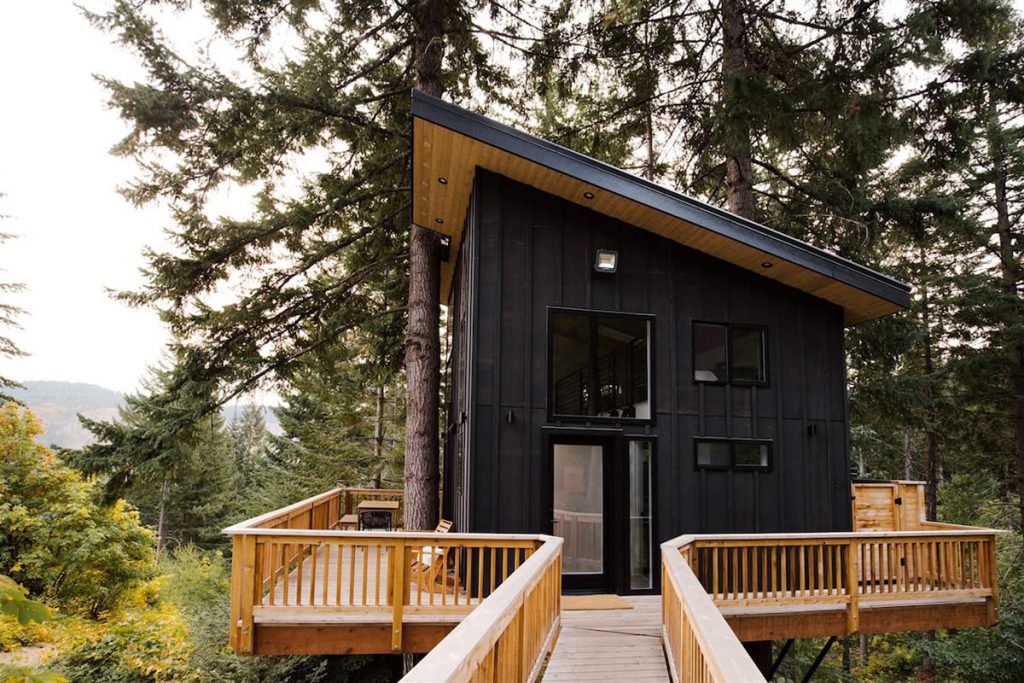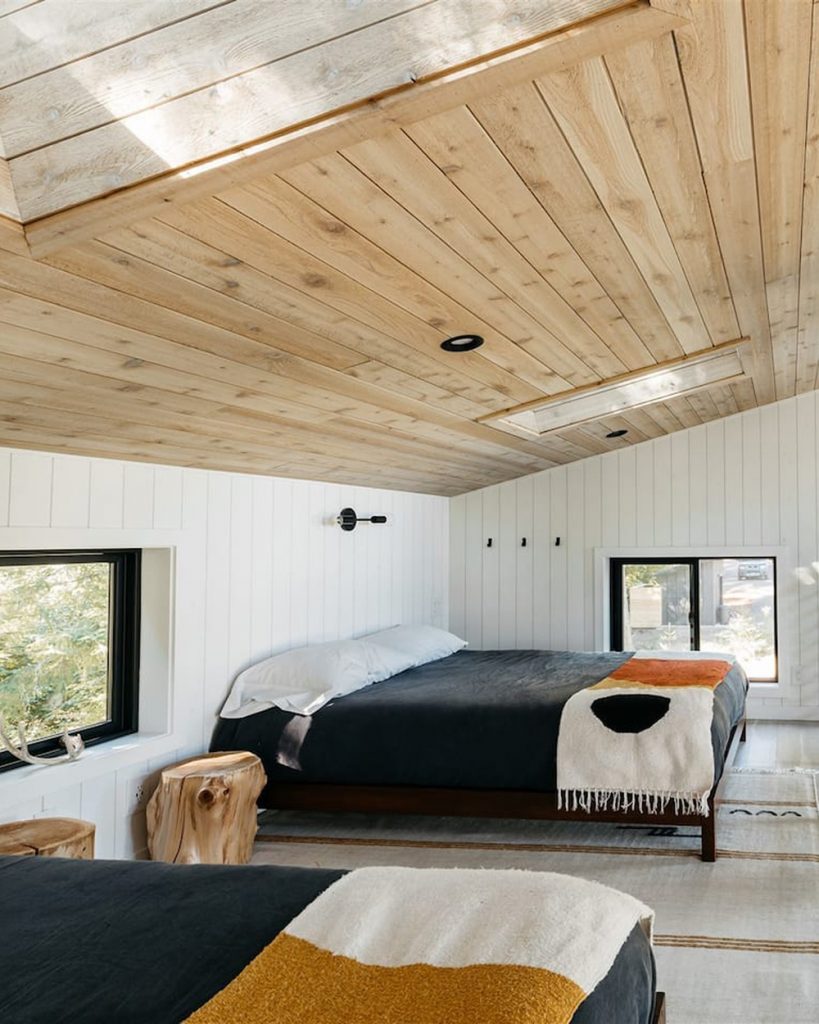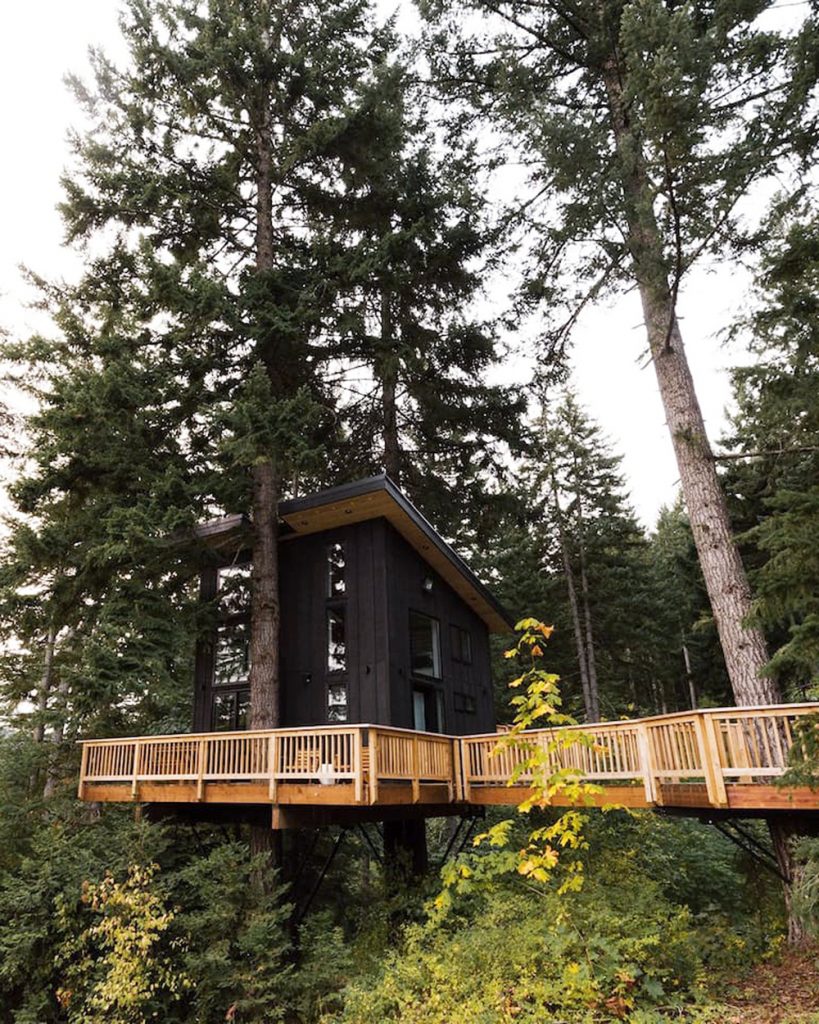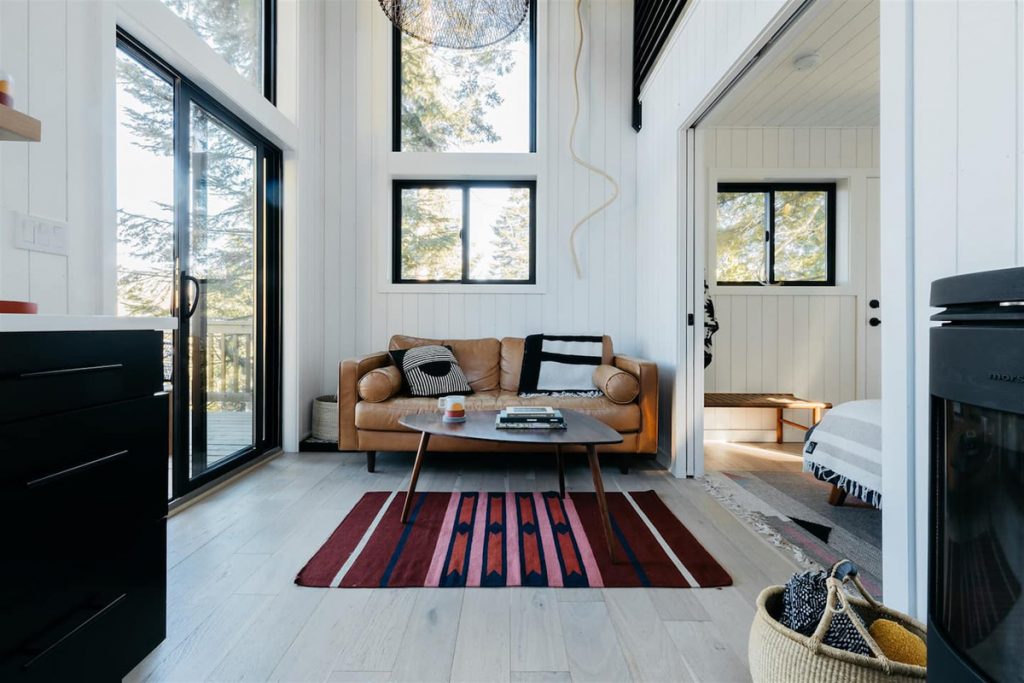 Inspired by a mountain lifestyle and Scandinavian architecture encompassing simplicity, functionality, and comfort, the Klickitat Treehouse offers floor-to-ceiling windows and skylights with breathtaking views of the surrounding forest, the valley, and Mount Adams. Although technically across the border in Washington, it's just on the other side of the Columbia River Gorge, so this treehouse is still an excellent option for those looking to book a treehouse in the Pacific Northwest. Cozy up with blankets and pillows in the living room during the winter, or slide open the glass doors to Mount Adam's view deck and bring the outside in during the summer.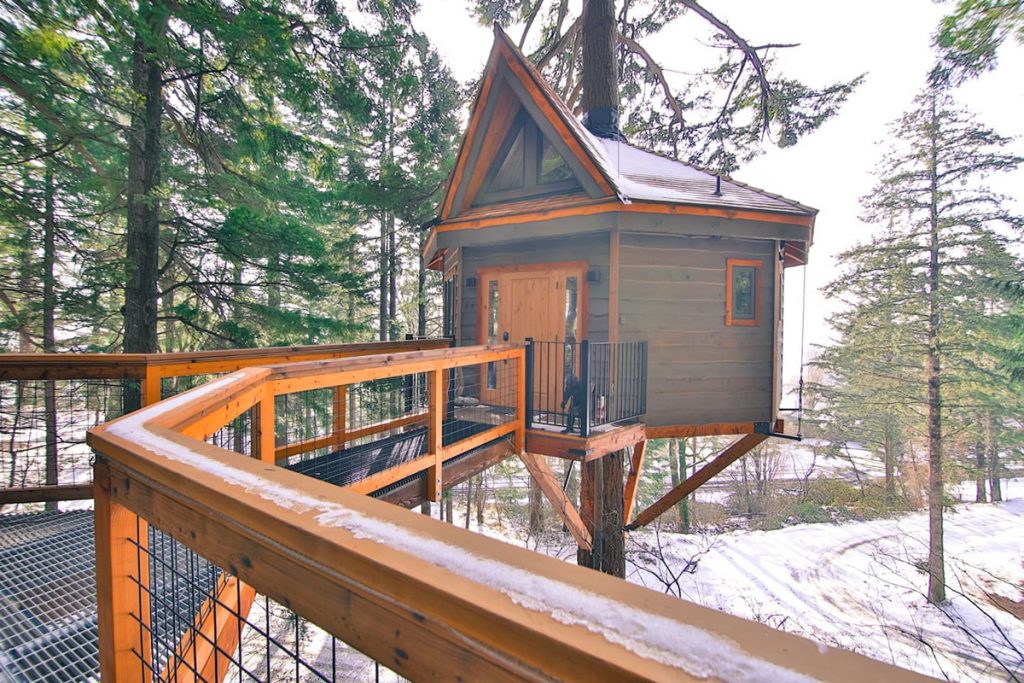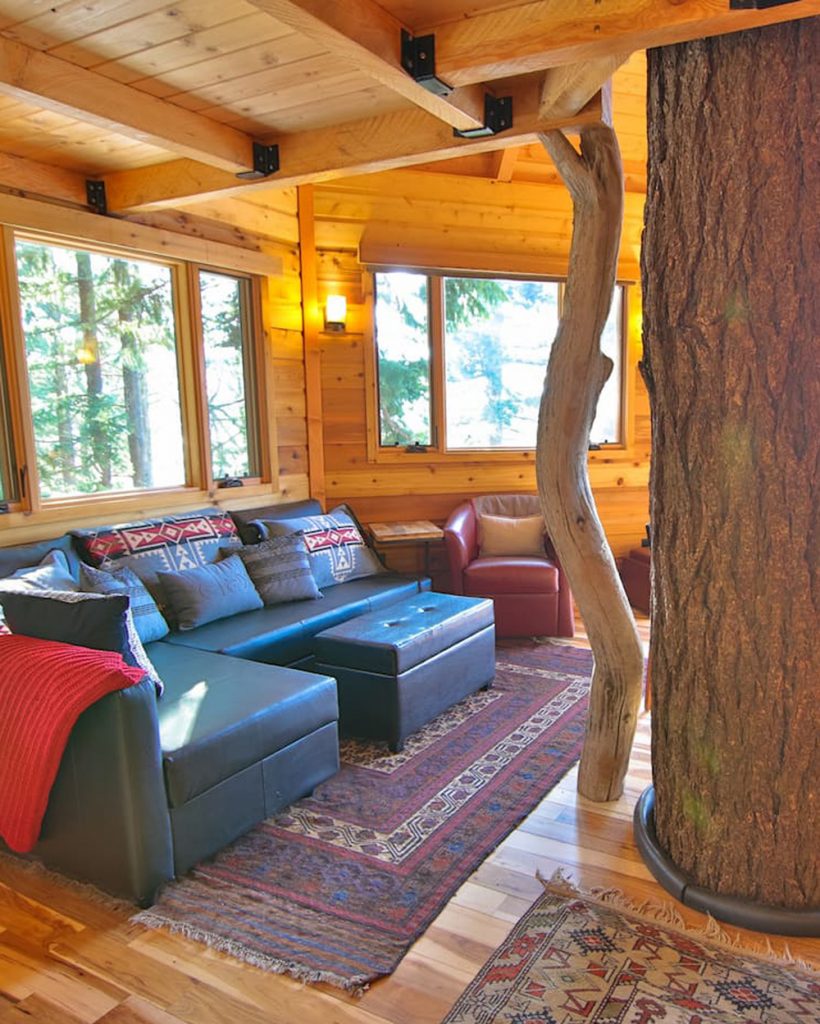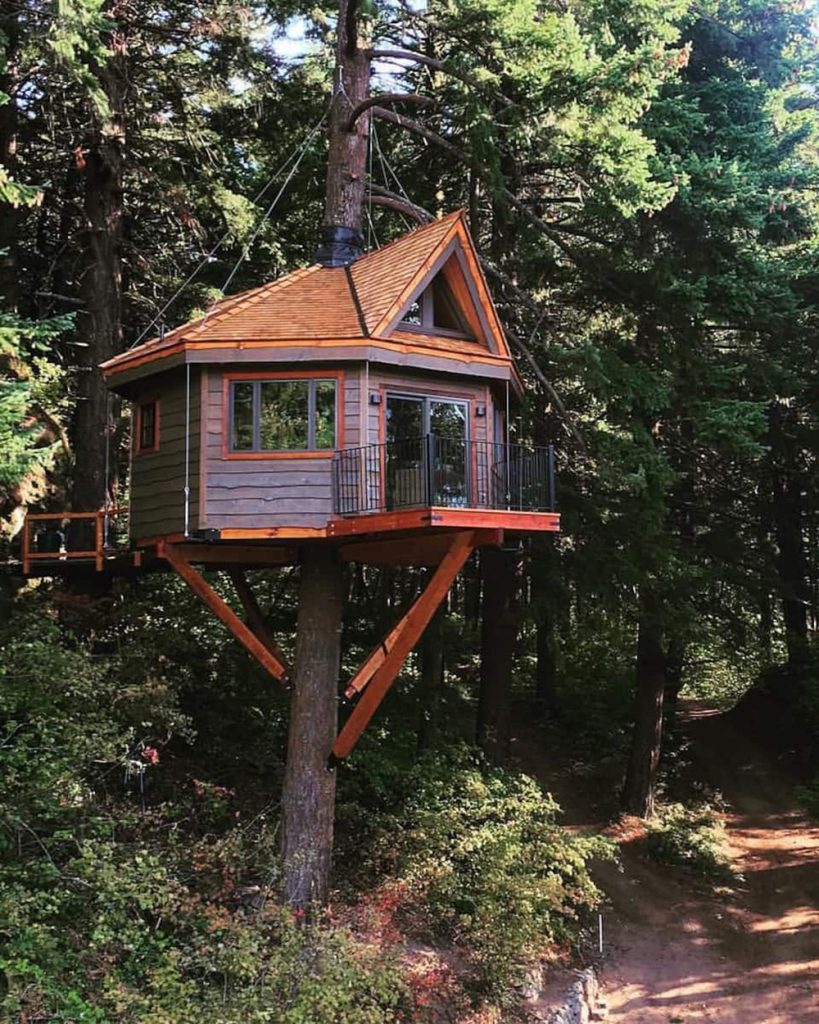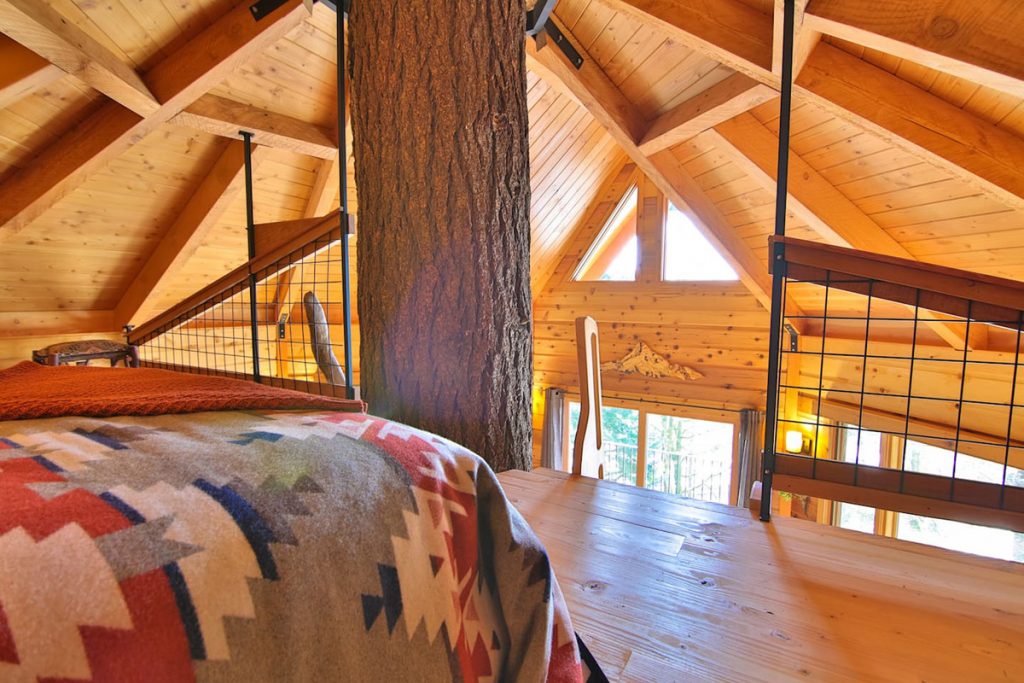 The Osprey Treehouse is nestled in the trees of 30 acres of gorgeous waterfront property. This gravity-defying treehouse sits right on the Washington border and was built around a single grand old Douglas fir that is 42″ in diameter. You'll be sure to love the oversized windows and a sliding door that give you the feeling of being high up in the trees!
Final Thoughts On Oregon Cabin Rentals
I hope you were inspired to take a cozy Oregon treehouse getaway! Leave a comment if you do end up booking one of these rentals, I would love to hear about your experience 🙂
I also put together a comprehensive list of all my favorite Oregon cabin and treehouse rentals on Airbnb if you want to check it out – click here!
Read next: 24 Cozy Cabins and Treehouses to Rent in Washington + 24 Dreamy Oregon Cabins You Can Rent.