Probably most well known for the famed Skyline Drive, a 105-mile scenic drive, Shenandoah National Park is a gem, nestled in the heart of the Blue Ridge Mountains. With stunning mountain views, vibrant autumn foliage, abundant wildlife, and cascading waterfalls, Shenandoah National Park is not to be missed! So, I'm sharing some of the best things to do in Shenandoah National Park in this guide.
Disclaimer: This blog post may feature some affiliate links, which means I get a small commission if you make a purchase (at no extra cost to you). It's one of the ways I can keep producing free guides and resources for my readers. Learn more about my affiliate policy here. Thank you for the support!
Incredible Things To Do In Shenandoah National Park
The first time I visited Shenandoah National Park was in the spring and it was beautiful! But people kept saying I had to go back and visit in the fall. A few years later I made it back to visit in October, and WOW, I understand why! The foliage in the Blue Ridge Mountains in the fall was so incredible.
Visitors flock to Shenandoah for sightseeing, hiking, camping, cycling, fishing, rock climbing, and horseback riding. It's the perfect destination to get outside! Here is some of the info that I found helpful in planning a trip to Shenandoah National Park, such as how to get there, where to stay, and more.
Where is Shenandoah National Park?
Located in the Blue Ridge Mountains of Virginia, Shenandoah National Park spans over 100 miles from north to south. There are four main entrances, and Skyline Drive is the main road that accesses all sights, trails, and lodging within the park. Click here to access the park brochure and map, courtesy of the National Park Service. Be sure to stop by a visitor center where you'll be able to pick up maps and guides, as well as chat with park rangers!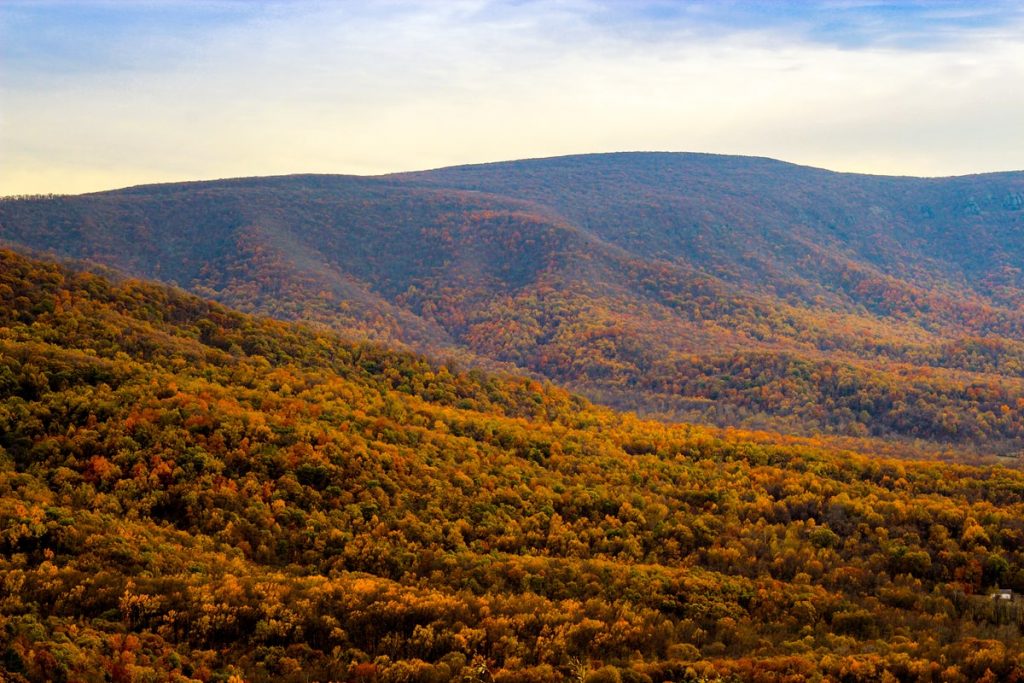 How Do You Get To Shenandoah National Park?
At just 75 miles from Washington, DC, Shenandoah National Park is relatively accessible! If you like road trips, you could drive here from most places on the East Coast. If you're traveling from farther away, I'd recommend flying into Washington, DC and renting a car. I use Skyscanner to find reasonable rates on flights. Driving from the DC metro area, you'll likely want to use the Front Royal Entrance or Thornton Gap Entrance to the park.
Insider tip: Don't forget your National Park Pass! (aka America The Beautiful Pass). Otherwise, you'll need to pay the $30 entrance fee for the national park.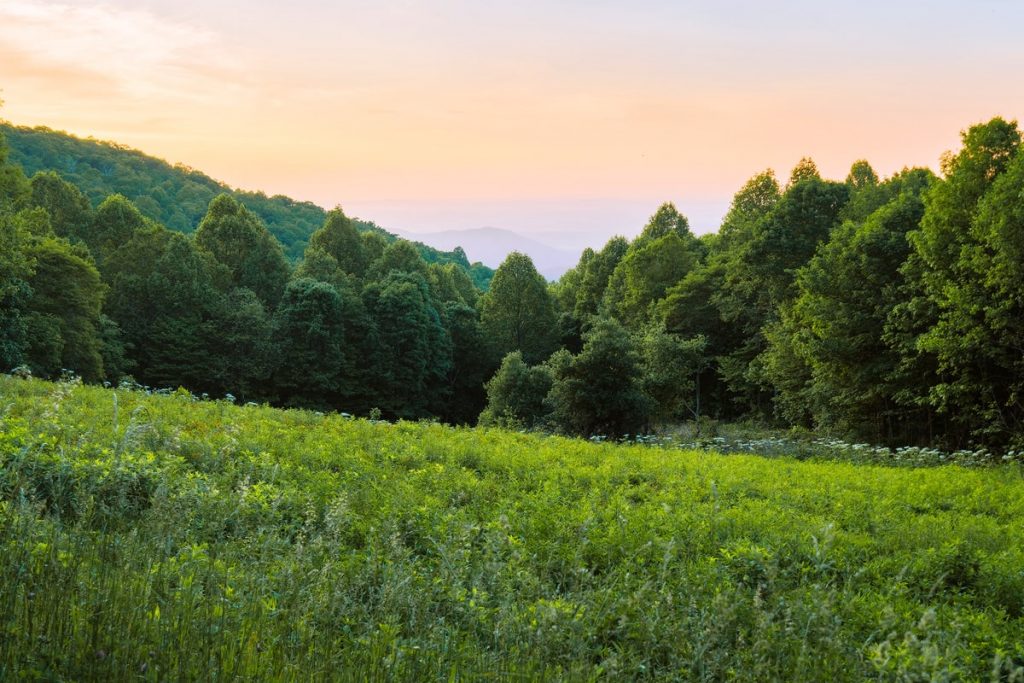 When Is The Best Time To Visit Shenandoah National Park?
Shenandoah National Park has very distinct seasons, and is beautiful at all times of the year. Our first visit was in spring, and when we returned the next time in fall, we understood why everyone recommends visiting in autumn! Though every year is different, mid-October is typically best for peak fall foliage. Late spring and summer are also beautiful times of the year to visit, with lush greenery and warm temperatures perfect for exploring outside.
Where Is The Best Place To Stay In Shenandoah?
There are some really beautiful campgrounds in the park, especially during the fall. The most popular are Loft Mountain Campground, Big Meadows Campground, and Mathews Arm Campground. Big Meadows is a favorite since it's centrally located within the park, and close to eating options and gas. Use code reneeroaming for a free 30 day trial of The Dyrt!
There is also plenty of lodging and cabins outside the park, including the fancy Skyland and the Big Meadows Lodge. It's also worth looking at vacation rentals for private cabins like the Overlook Cabin and the Falling Leaf Cabin and other rustic mountain cabins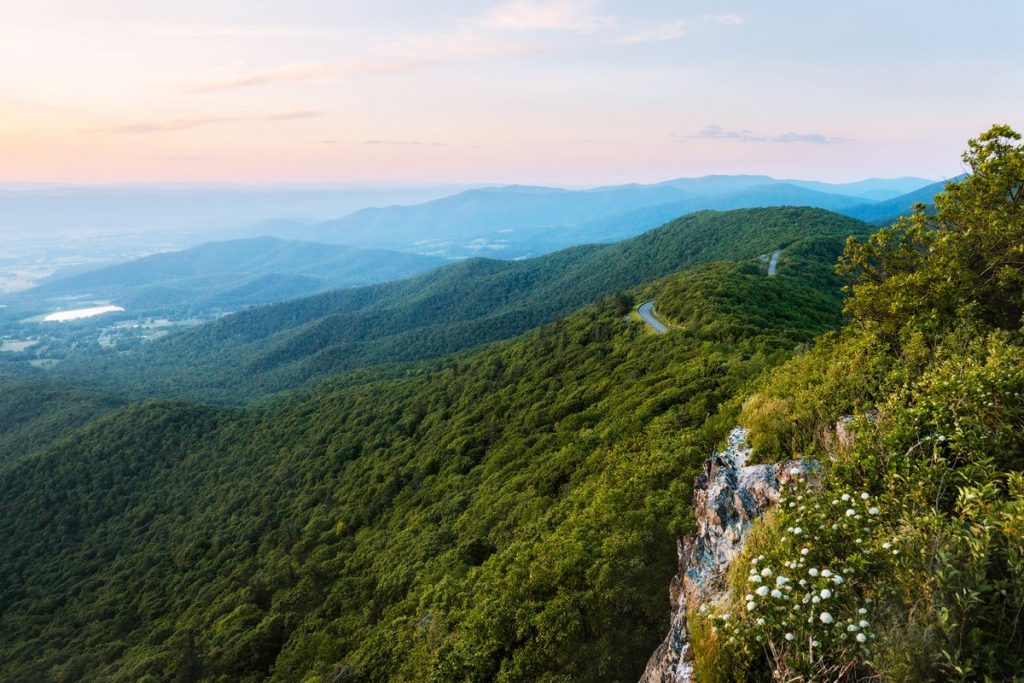 Best Things To Do in Shenandoah National Park
From famous hiking trails to scenic drives, Shenandoah National Park has incredible activities no matter what you like to do. There is plenty of adventure to be had in this beautiful national park. Here are some of my top recommendations for the best things to do in Shenandoah National Park!
Tour Skyline Drive
Skyline Drive is the best-known feature of Shenandoah. The 105-mile scenic drive runs down the crest of the Blue Ridge Mountains and has 75 overlooks for visitors to take in the stunning views. The drive is generally open 24 hours a day/7 days a week but this can be dependent on road and weather conditions.
You could spend multiple days touring Skyline Drive and taking in the scenery. Must-see overlooks include Stony Man Overlook, Brown Mountain Overlook, and Bacon Hollow Overlook. Don't forget to keep your eyes peeled for black bears and white-tailed deer!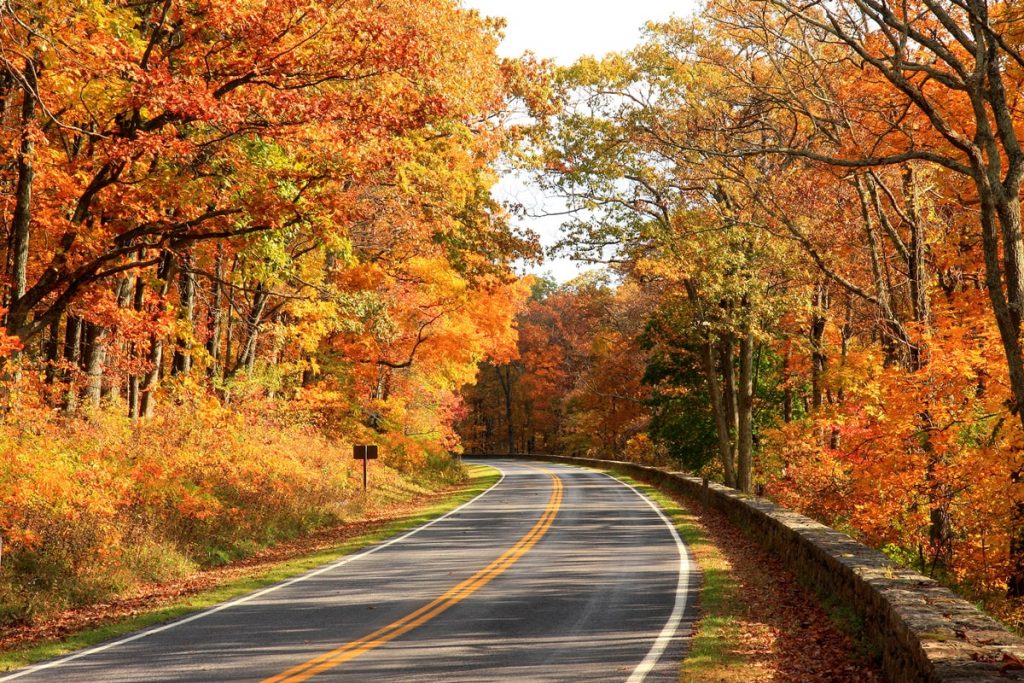 Best Hikes in Shenandoah
The Blue Ridge Mountains and Shenandoah Valley are popular destinations for hikers! There are over 500 miles of hiking trails, ranging from easy to challenging. Below are a few of my favorite recommendations. As with all natural areas and national parks, it's important to observe Leave No Trace principals and follow local guidelines.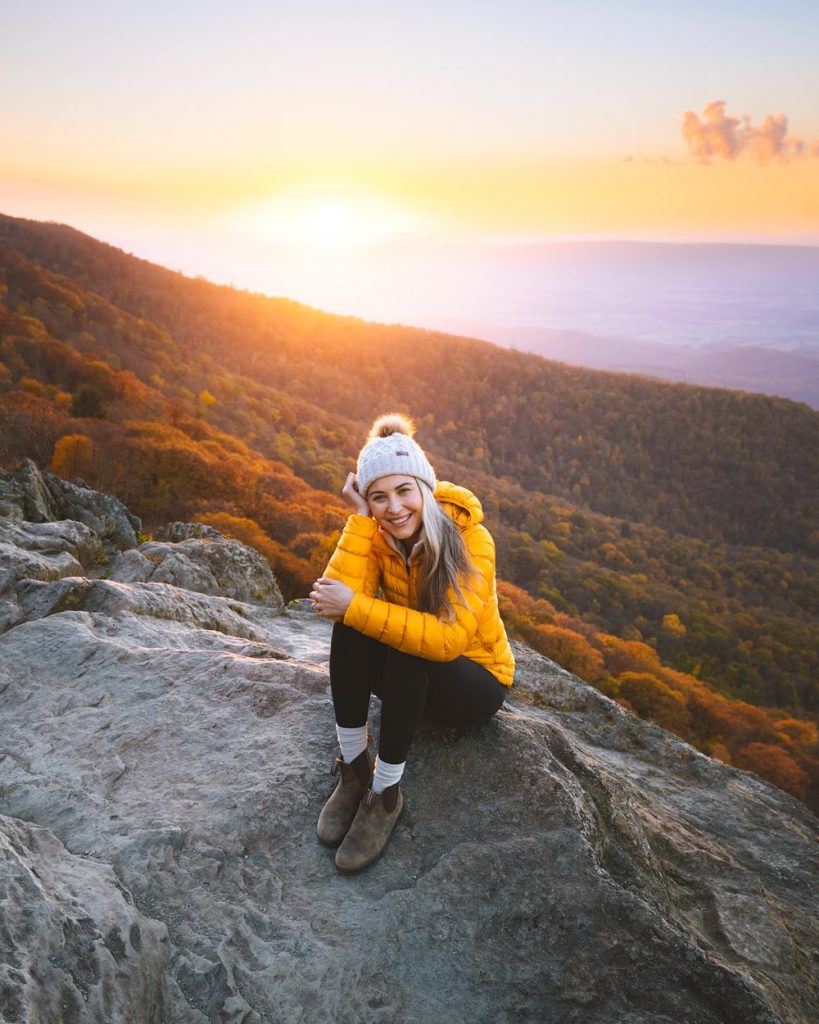 Little Stony Man Cliffs
Little Stony Man Cliffs can be found in the central section of Shenandoah and has 2 trail options – long or short. The long option covers 4.2-miles and is considered moderately strenuous, whereas the short option is 0.9-miles and is rated easy. Both hikes provide beautiful scenic views over the west side of the park.
Blackrock Summit
This is a short and scenic hike in the south section of the park at only 1 mile roundtrip and 180 feet of elevation gain. A great option for kids and families to explore!
Old Rag Mountain
A very popular day-hike in the park is Old Rag Mountain. The strenuous loop hike covers 9.1-miles (roundtrip) and involves some challenging rock scrambling and steep inclines (2,582 feet of elevation gain). The summit offers stunning panoramic views and ample spots to rest up and prepare for the hike back down.
Important note: From March 1 – November 30, tickets are required to hike the Old Rag Mountain Trail. You can find more information here. Tickets are only $1, but be sure to purchase ahead of time as they're not sold at the entrance.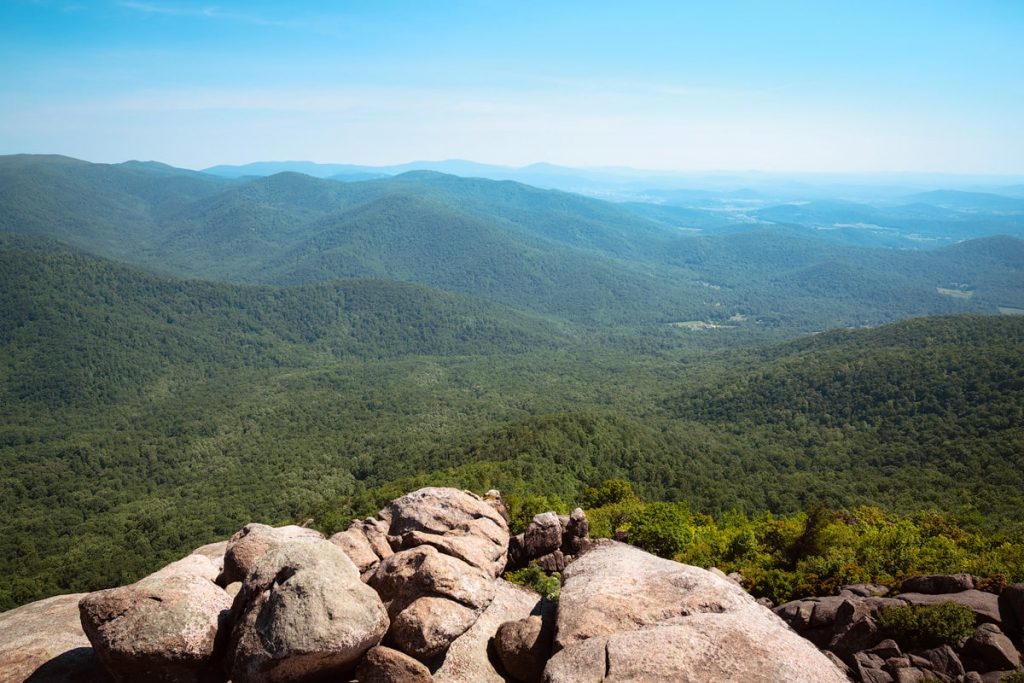 A few other great hikes are Hawksbill Mountain, a short but steep hike with epic 360-degree views, and Mary's Rock. A bit more mileage, Mary's Rock is 6.5-miles roundtrip, but worth the hike! Bearfence Mountain is another great hike, especially for sunset. Dark Hollow Falls and Doyles River Falls are great options if you love waterfalls.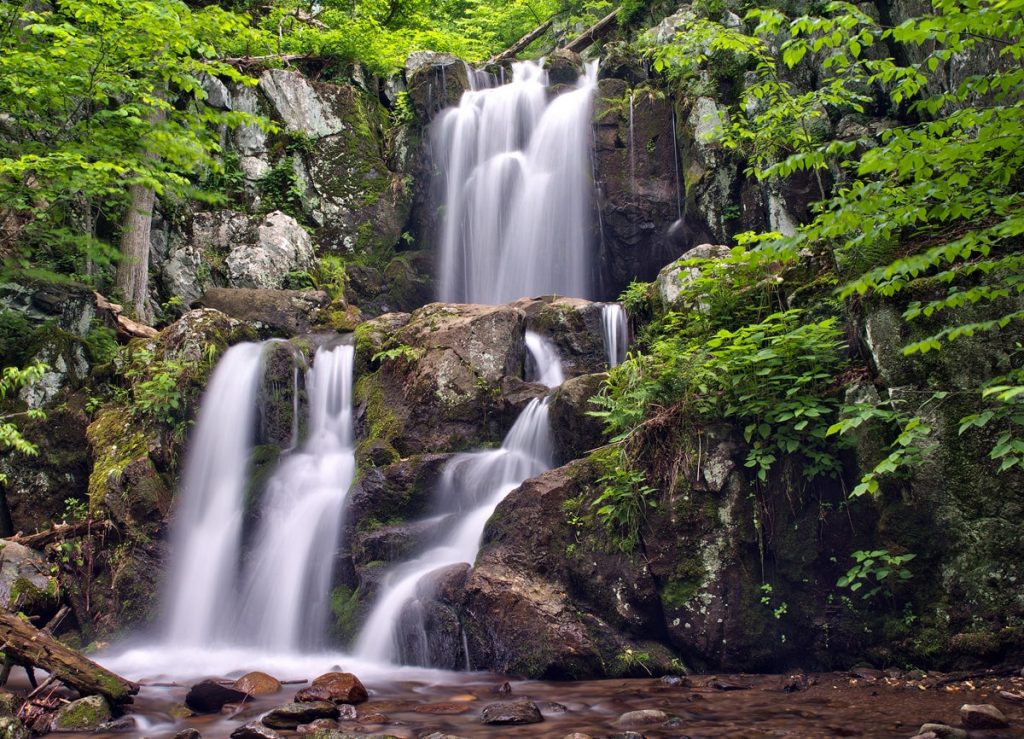 Go Leaf Peeping
It's hard to go wrong with any activity when you're surrounded by the incredible golden hue of the changing leaves of the Blue Ridge Mountains in the fall. One of the best things to do in Shenandoah National Park is to tour Skyline Drive and take in the fall foliage from the various overlooks. Or, head out for a hike and don't forget your camera to capture the gorgeous colors!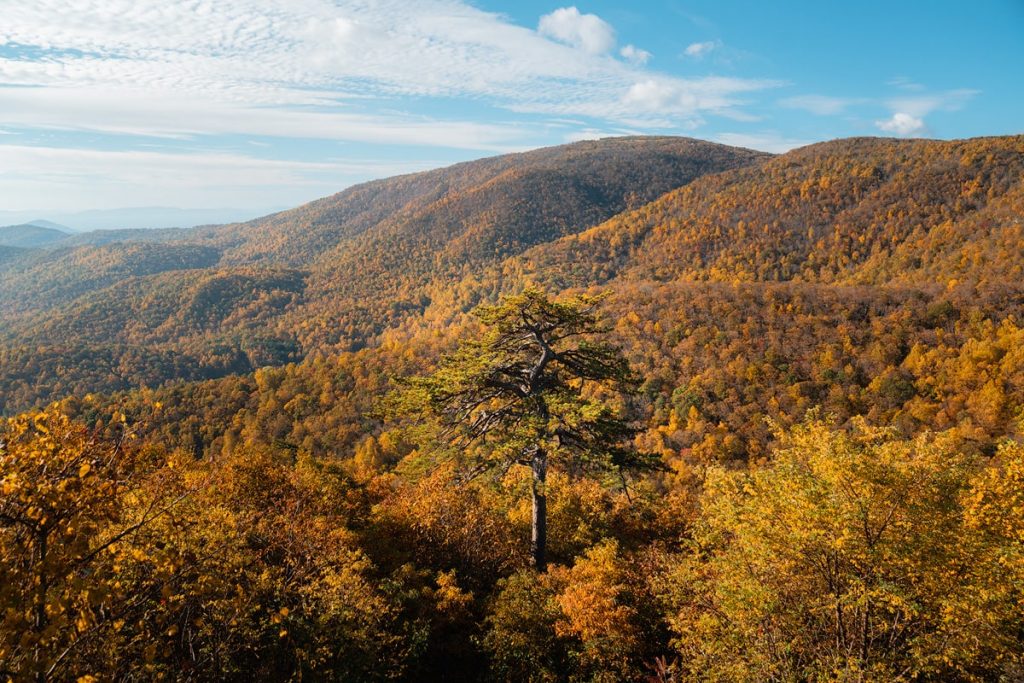 Other Incredible things to do
The Appalachian Trail (AT) is another popular hike in the park, with 1000+ 'thru-hikers' coming to Shenandoah each year on the trail. Many shorter hikes in the park intersect with the AT and section hiking the trail is an option for avid hikers.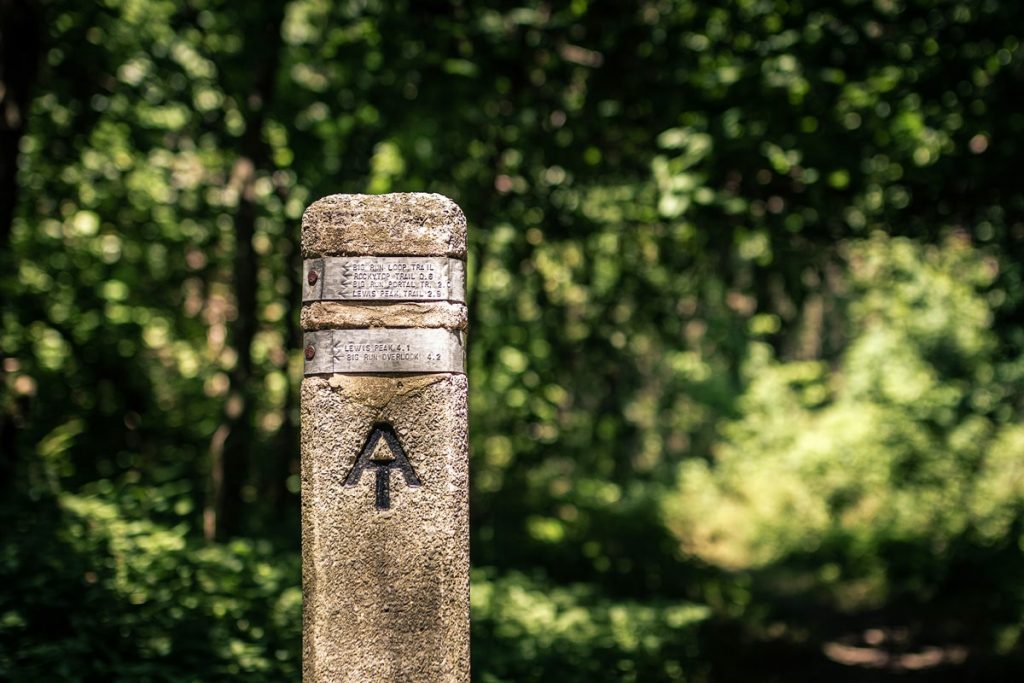 Try blackberry ice cream! Shenandoah National Park is famous for its blackberry ice cream that you can enjoy at various Waysides in the park (e.g. Big Meadows Wayside). There are a few other stops along Skyline Drive that you can stop to enjoy some ice cream, including the gorgeous Skyland lodge!
Be sure to catch a sunset in the mountains! I also recommend sticking around a little after sunset for peaceful "blue hour" moments over the valley below when the Blue Ridge Mountains truly live up to their name. Sunrise is also stunning in the park, if you find yourself awake that early.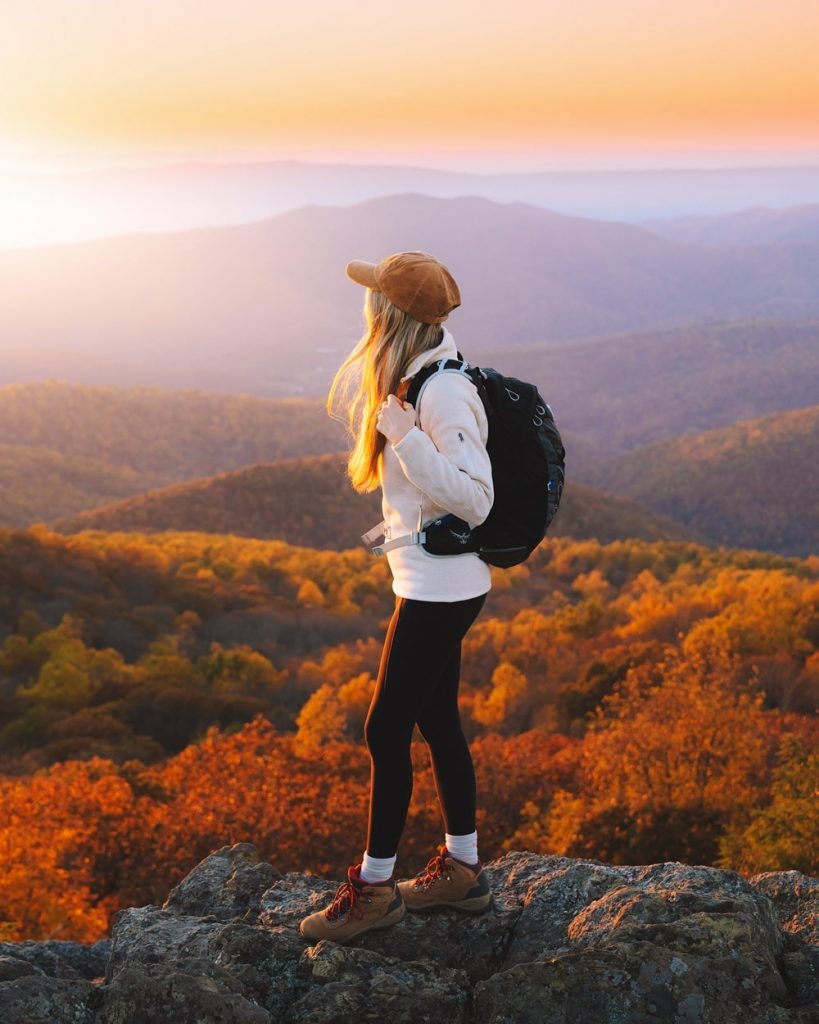 What are your tips for a successful first road trip adventure?
Now you know what to put on your bucket list for the best things to do in Shenandoah National Park! Whether you plan on going for a hike, taking a scenic drive, camping, or just visiting for a day, you are going to have an amazing time when you visit. Let me know when you plan a trip, and share some of your favorite memories from Shenandoah National Park in the comments below!
---
PIN for Later!