I love December in the Northern Hemisphere. It's such a magical time of the year with all the snow, cozy vibes, yummy food, nostalgic traditions, and of course the winter outdoor adventures! I often hear people say that they only really get outdoors in summer and they typically hibernate during winter. It doesn't need to be that way! There are so many amazing adventures to take during the winter months and I'm featuring 7 of my favorite in this blog post.
These winter outdoor adventures are also the perfect way to spend time with your family and friends over the holidays. There's nothing else quite as magical as spending time out in the snow with your loved ones, followed by sips of hot chocolate, a soak in the hot tub, then card games by the fire. Am I right?!
In this blog post I am also be sharing some of my favorite winter gear and clothing items, which would make great gift ideas for your adventurous loved ones!
Disclaimer: This blog post is in collaboration with Backcountry.com and features some affiliate links. This means I get a small commission if you make a purchase (at no extra cost to you). Use code RENEE15 to get 15% off your first Backcountry order (some exclusions apply). You can also learn more about my affiliate policy here. Thank you for the support!
7 Magical Winter Outdoor Adventures For The Holidays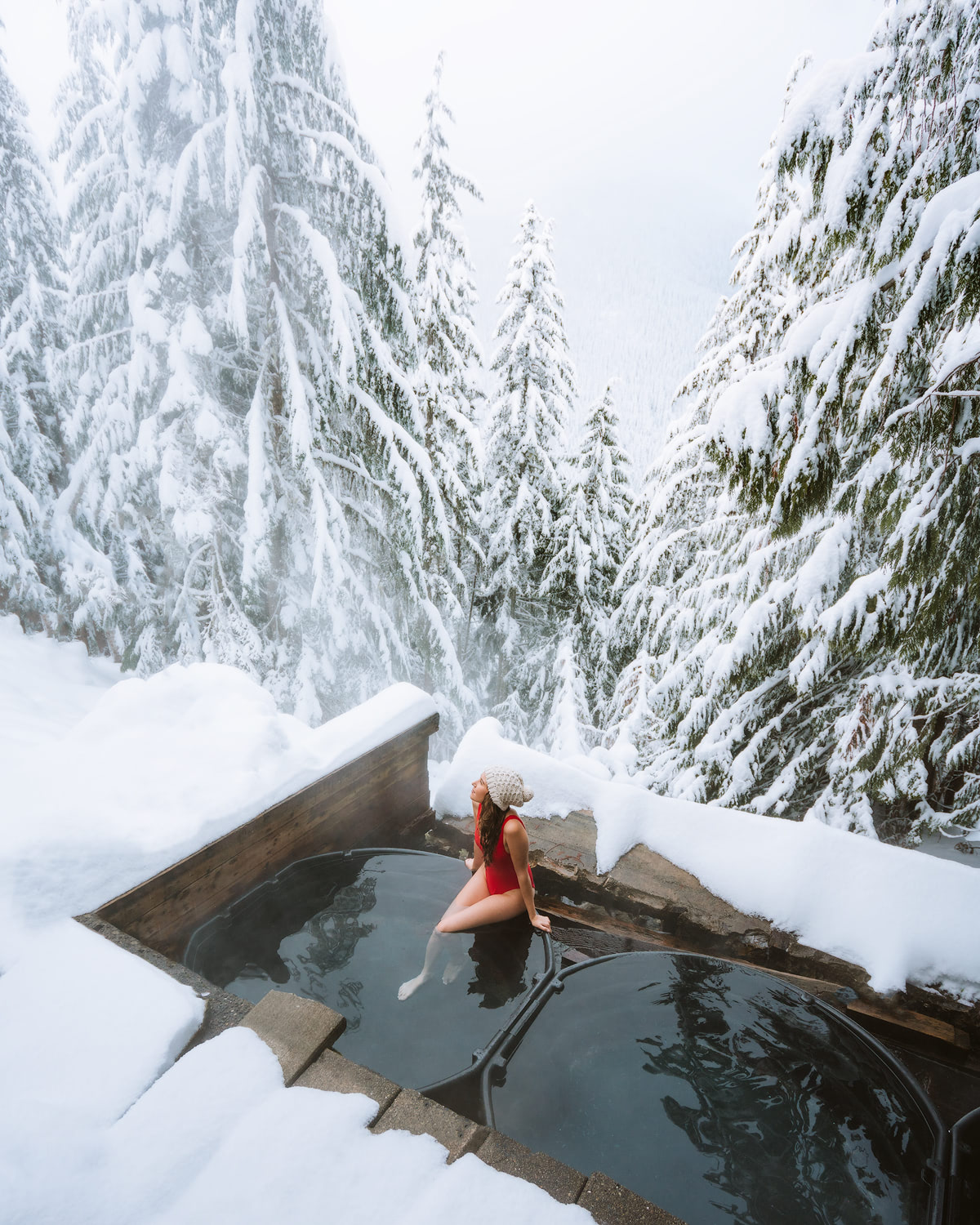 1. Visit a Hot Spring
One of my favorite winter outdoor adventures is visiting a natural hot spring! I've done this in Washington, Oregon, California, Wyoming, Iceland, and New Zealand… and each time was amazing! There is something so magical about sitting in a hot pool whilst watching the snow fall around you. I've found these experiences are best shared with a small group of friends.
To find a hot spring in your area (or somewhere you are visiting), I would recommend doing a google search to read up on your options. Sadly, I have found that these natural pools are often mistreated by visitors, with people leaving their trash and other nasty stuff. So I urge you to be responsible if you choose to visit a natural hot spring and always pack out everything you take with you. Always remember to leave no trace when adventuring outside, no matter the season.
In my experience, some must take items for a winter outdoor hot spring experience are: a swimsuit, quick-drying towel, beanie to keep your head warm, dry change of clothes, reusable water bottle, and snacks.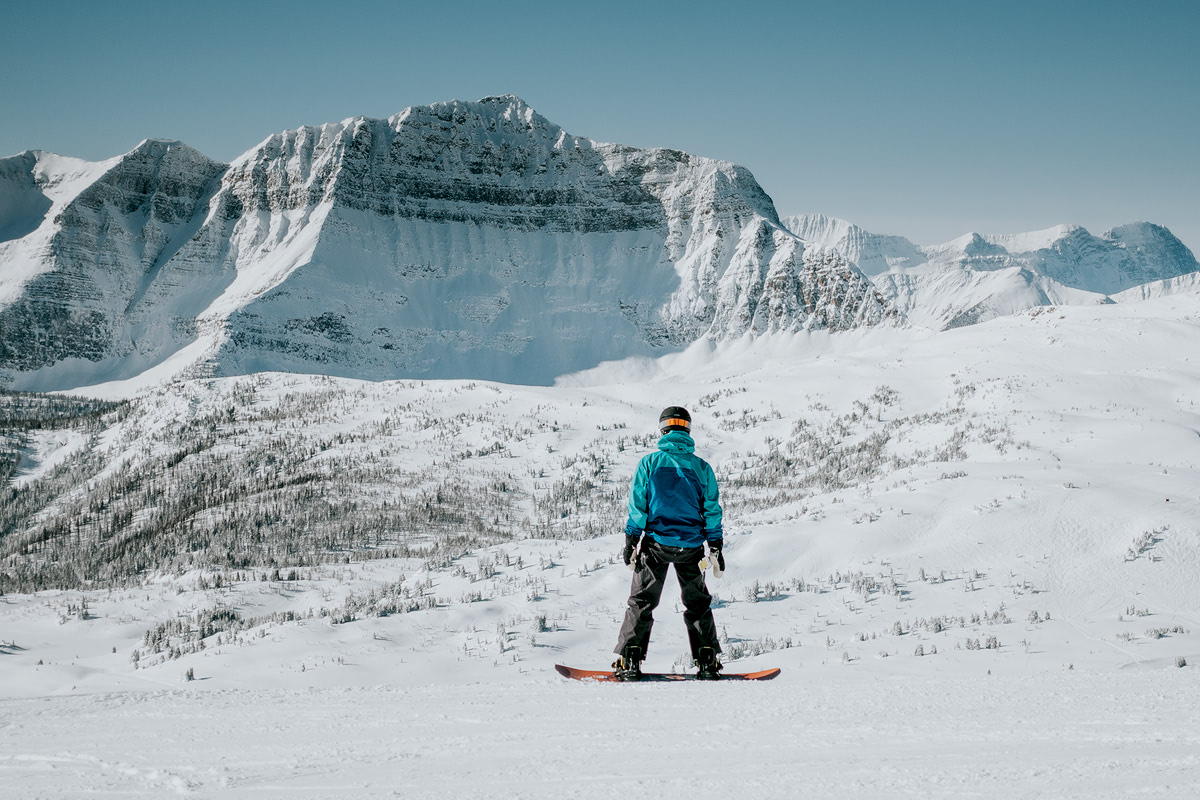 2. Go Skiing/Snowboarding
Another winter outdoor adventure I would highly recommend is snowboarding or skiing. I personally enjoy snowboarding, but it has been on my bucket list for some time now to also learn how to ski. If you haven't done either before then I would recommend getting a few guided lessons at your local mountain. This is the best way to fast-track your skills and get off the bunny hill.
After a couple of times renting gear I was ready to invest in my own equipment. I've featured some suggested snowboarding gear below, including a shell or insulated jacket, waterproof pants, snowboard, warm gloves, goggles, and of course a helmet. I also reach for my thermal layers and technical socks when on the mountain. A pair of gloves or goggles would make for a practical gift this holiday season, for someone you know who is looking to invest in ski/snowboard gear.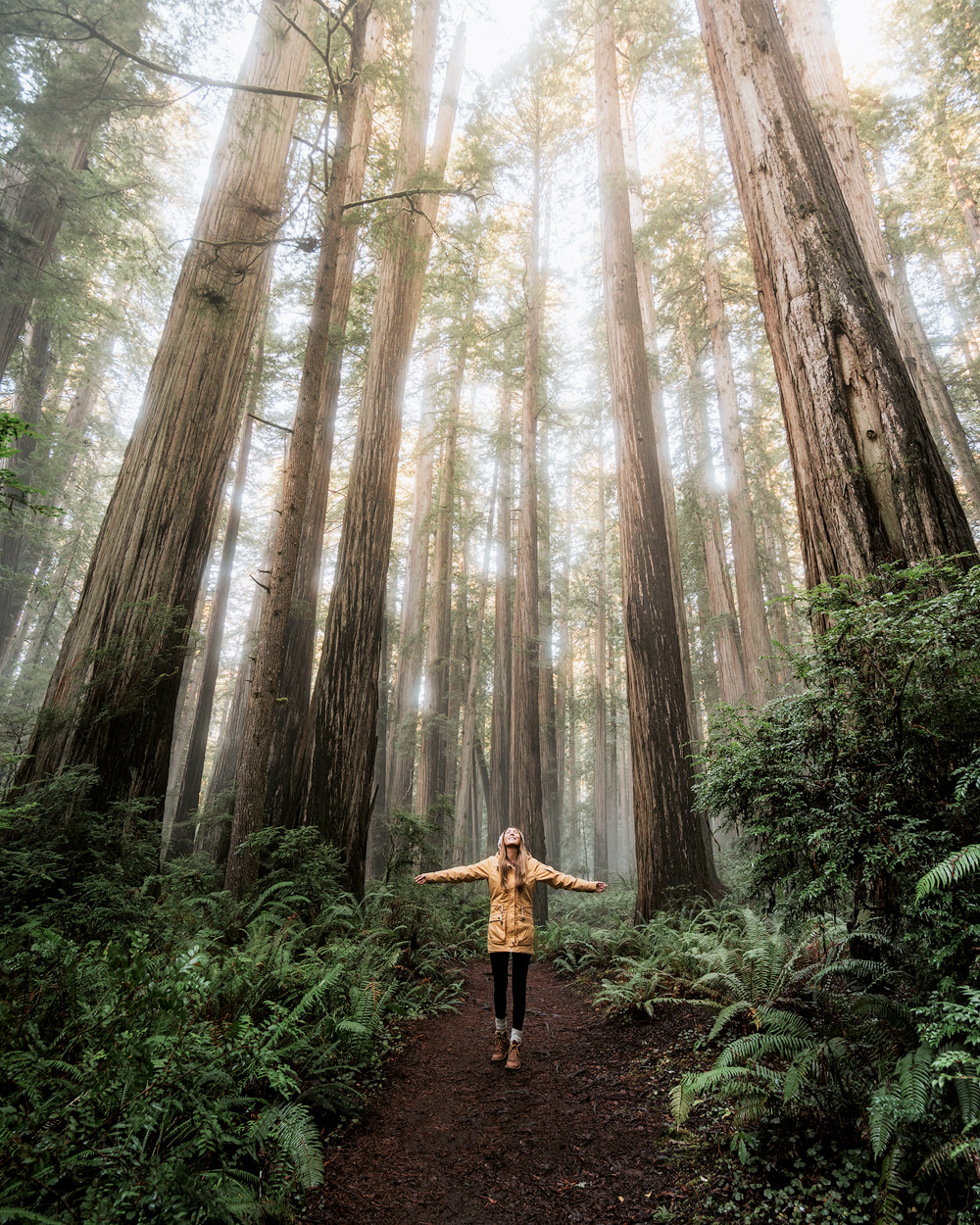 3. Take a Winter Hike
Winter hiking doesn't have to be cold, wet, and miserable… Not if you do your research, go in prepared, and have the right gear. I enjoy hiking in winter because it's usually quieter on the trails, less chance of encountering bears, and it's nice to get outside in the fresh air.
Some winter hikes will be wet and rainy and others may be snowy. I have a guide that goes into detail about how to prepare for hiking and what gear to use. I also have a guide all about snowy hiking adventures and a beginners guide to snowshoeing – be sure to check them out!
My number one tip for winter hiking is wear waterproof boots. It's no fun having wet and cold feet, so I would suggest investing in a pair of durable and waterproof hiking boots. Some other recommended gear would be a rain jacket, insulation layer, gloves, and traction for icy/snowy conditions (e.g. microspikes). See the guides linked above and the gear linked below for more details!
4. Stay at a Cozy Cabin
I feel like staying at a cozy cabin still falls into the winter outdoor adventure, despite it being more of an indoor adventure… The reason being is that many cabins also have outdoor hot tubs and are located a short distance from ski resorts, hikes, etc.
We love staying at different cabins around the Pacific Northwest, with Sky Haus and Tye Haus in Skykomish always being such fun getaways! Consider a trip away with your partner, family, or as a group of friends. Looking for cabin suggestions? I have guides on the coziest cabins in Washington State, the best cabins in Oregon, and the most magical treehouses in the Pacific Northwest.
For our cabin stay we usually bring along our favorite board games, books, candles, movies, yummy food, and some good tunes. I also usually pack all the cozy clothes and accessories, like fleece sweaters, blankets, warm socks, slippers, all flannel pajamas. All of the below items would make amazing gift ideas for the holidays!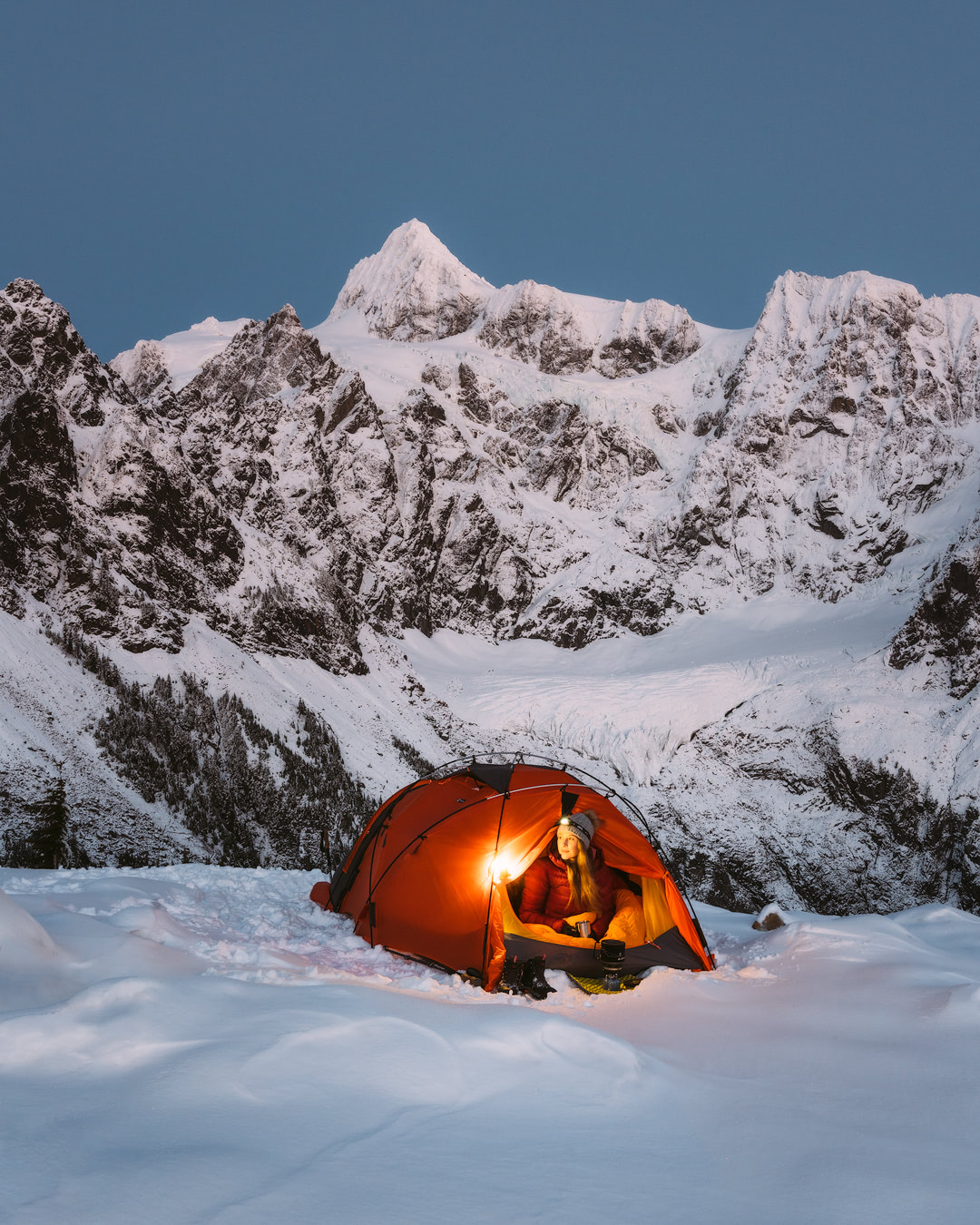 5. Try Out Snow Camping
Similar to winter hiking, camping in the snow can seem like a crazy concept if you haven't done it before. I have a whole blog post on winter backcountry camping and also one featuring my winter camping tips and tricks – check them out to help with planning and gear recommendations! If you live in Washington State, I suggest looking into a snowshoeing adventure to Artist Point.
If you aren't really a backcountry hiker but want to experience camping in winter, I would suggest trying out a glamping experience, renting a camper van, or staying in a yurt. Airbnb has tons of options for camping style getaways, without needed to go into the backcountry.
As far as gear goes, making sure you have adequate insulation is vital. I personally have a winter specific down jacket, sleeping bag and thermal layers to keep me warm in the freezing temperatures. Check out the above guides and the blow gear for more ideas!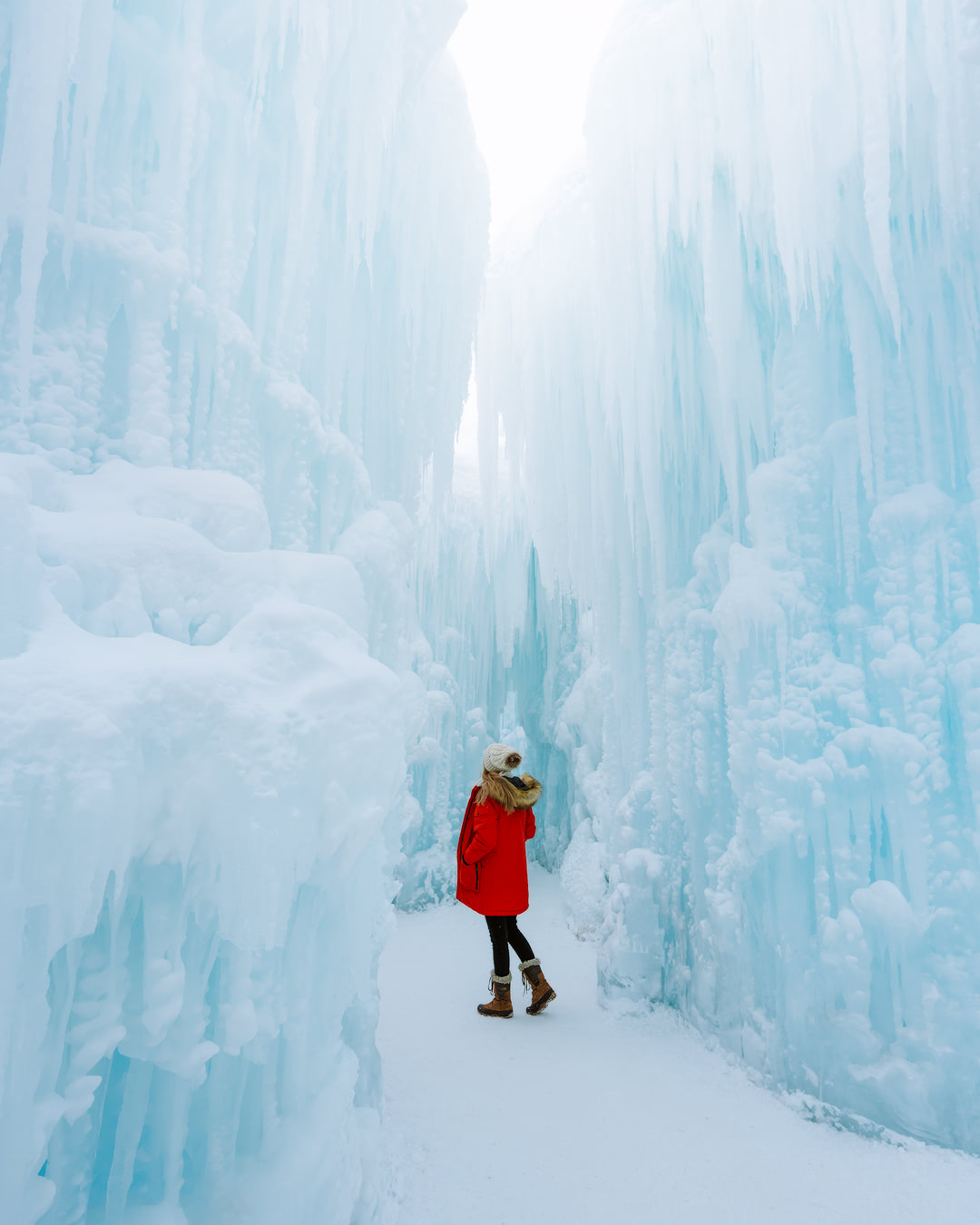 6. Visit the Ice Castles
One of the best winter outdoor adventures is exploring the magical Ice Castles. This company has six different man-made ice castles in North America, which are open during the winter months. The locations are: Dillon – Colorado; Edmonton – Alberta; Excelsior – Minnesota; Lake Geneva – Wisconsin; Lincoln – New Hampshire; Midway – Utah.
We visited the Edmonton location and it was SO much fun. I loved the intricate details of the castles, the fun slides, caves, and sculptures. It really is a wonderful thing to do in winter time, either with your partner, friends, or family. We found the experience to be very family-friendly but also fun for us as a child-free couple.
I would recommend to dress warmly as we got pretty cold after about an hour of being in the ice castles, despite having adequate layers on. Having insulated boots were also very much appreciated… Alberta winter temperatures are no joke!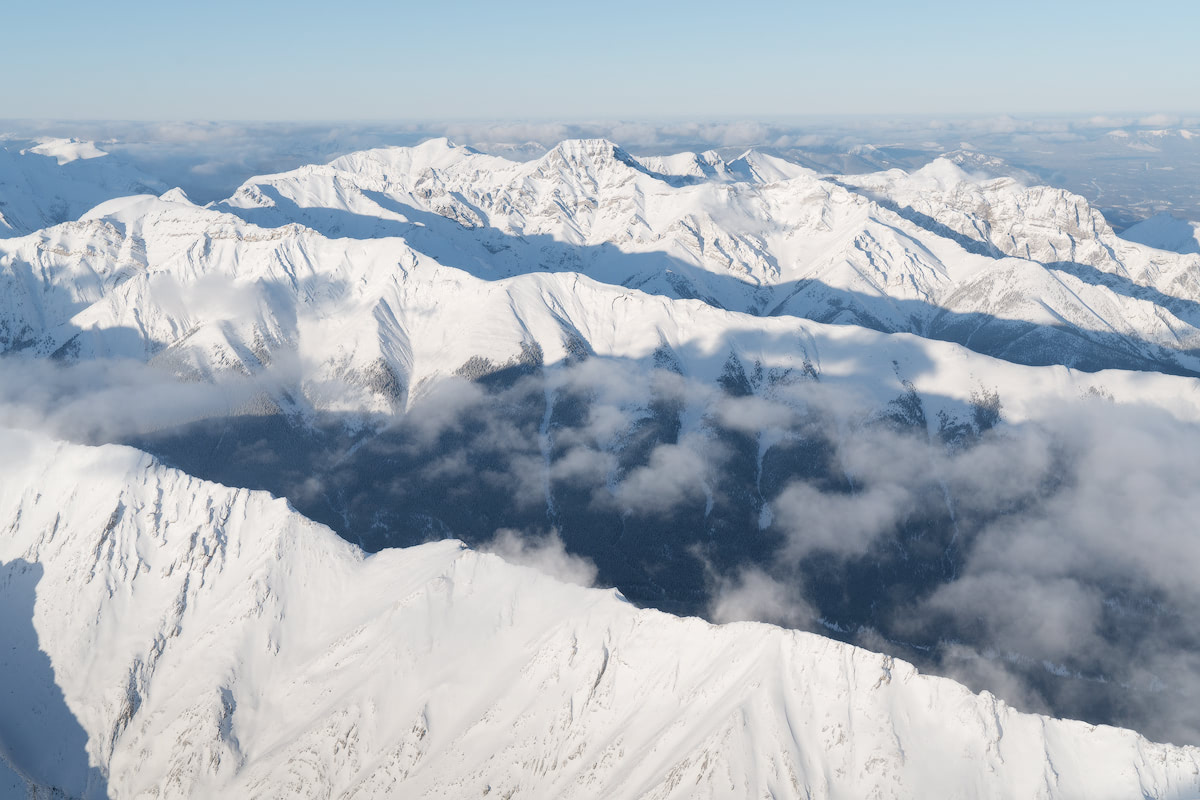 7. Take a Helicopter Tour
I bet you never considered taking a winter helicopter tour… we hadn't until the opportunity came about during our visit to Alberta this past February. We took a flight with Rockies Heli and it was incredible! Witnessing the snowy mountain peaks from above was a really surreal experience, and we even spotting some mountain goats roaming around. It's certainly not a cheap experience, but one that may make for a very special Christmas gift!
Time to get planning!
I hope this list gives you some fun ideas for winter adventures! And if you'd rather cozy up inside, check out my guide to cozy cabin getaways in Washington and Oregon.