It's a lot of fun to drive across the open road, especially if you've got the right car ride entertainment! For a long trip, a podcast can be way more interesting than just listening to a music playlist. Podcasts are audio-based episodic shows with usually one or two primary hosts. For the most part, episodes are released on a weekly schedule and often feature new guests regularly. Because they're spoken shows, they allow you to listen to their content while doing pretty much anything else. That's why they're perfect for road trips!
As someone that has taken a lot of long road trips, for example, this cross country road trip where I visited every National Park in the USA, I know firsthand that it can get tough to be on the open road for several hours at a time. Long periods of silence can make your trip feel more draining and mundane. What's the solution? Car ride entertainment! Sure, we've got the OG radio, good old audiobooks, and some fiery music playlists. Personally, I think it's time to switch things up and find podcasts that are entertaining in a more well-rounded kind of way.
A podcast is one of my favorite ways to pass the time when I'm driving. These shows are entertaining, informative, and often inspiring! There are typically tons of episodes in the most well-known podcasts too. So you never run out of content to enjoy, and can even get really invested in the story or hosts. That's why today's post is dedicated to the best podcasts for a road trip. Keep reading for the ultimate open road podcast roundup!
Disclaimer: This blog post may feature some affiliate links, which means I get a small commission if you make a purchase (at no extra cost to you). It's one of the ways I can keep producing free guides and resources for my readers. Learn more about my affiliate policy here. Thank you for the support!
34 Best Podcasts For A Road Trip
All of the shows below are well known and continue to add new episodes on a very regular basis. So you can be sure that no matter when you find this post, or when your trip is, you'll have content to enjoy from these podcasts. I hope you enjoy the list whether it's on your next road trip or even on your next commute to work. If you need some inspiration planning your next adventure, be sure to check out the Ultimate US National Parks Bucket List for some must visit stops on your next road trip.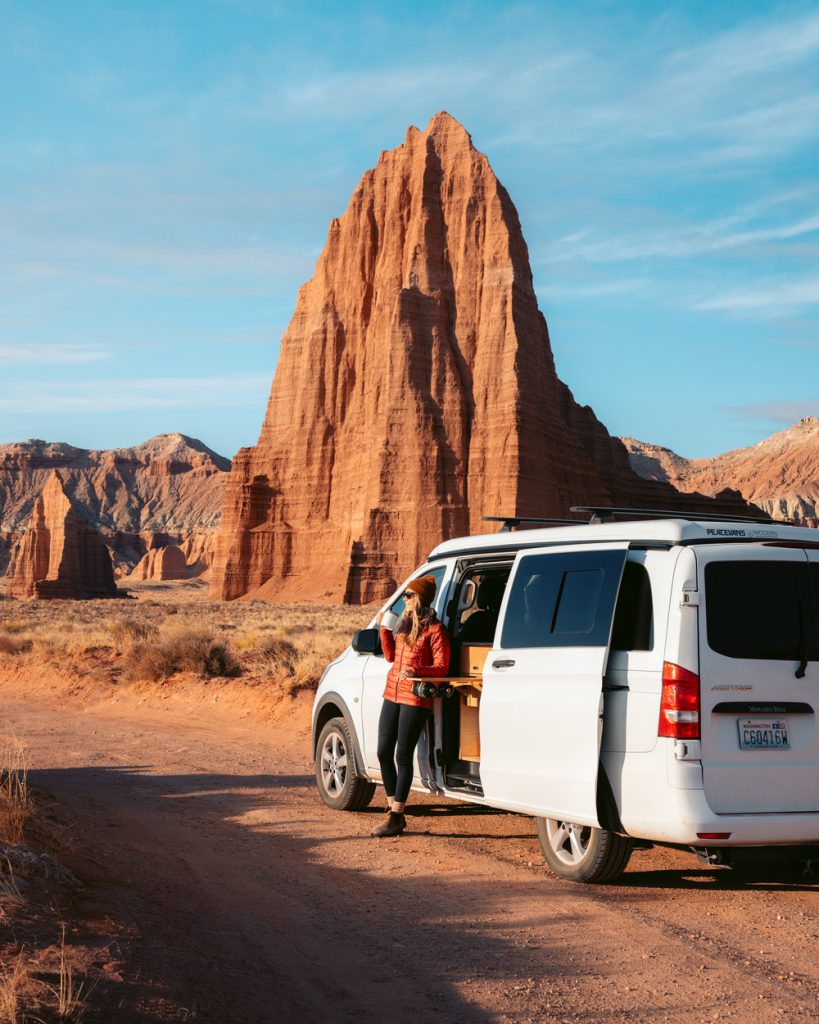 The Best Travel and Outdoor podcasts
My Solo Road
My Solo Road is a podcast by the wonderful Sydney Ferbrache! Sydney shares honest stories about van life as a solo female and the hurdles that come with traveling solo. Through the ups and the downs, her life on the road is filled with laughter, learning and lots of dogs. Follow along with her adventures and get inspired by the stories she shares. Listen to my episode with Sydney from May 2021!
Out Alive
Brought to you by Backpacker Magazine, the Out Alive Podcast is a series on survival. Each episode shares tales of adventures gone wrong (think hungry wildlife, scary avalanches) and the people who survived. Expect to be amazed by some of these incredible tales and you might even learn a few safety tips to take along on your next adventure to feel more prepared.
Women & The Wilderness Podcast
Women & The Wilderness is brought to you by Hannah Rheaume. This podcast shares stories about women and their connection to the outdoors. There are so many inspiring stories about how the outdoors has changed lives! I've been so lucky to be on Hannah's podcast not once, but twice! Listen to my episode with Hannah from March 2021 where we talk about my National Parks Road Trip, backpacking solo, and what life is like with a busy traveling schedule. In my most recent episode from March 2022, Hannah and I chat about the ups and downs that come with owning a home, buying a van, what it's like to travel internationally in the post Covid world, and how I handle the inevitable negativity that comes with social media.
The Thoughtful Travel Podcast
The Thoughtful Travel Podcast is a show for travel lovers hosted by Amanda Kendle. Each episode is packed with travel stories from fellow travel addicts on topics like using foreign languages, meeting the locals, getting lost, and what we learn from our travels. You'll find everything from real stories in very specific locations, to general travel tips and ways of thinking about traveling, to ethical and sustainable ways of seeing the world. There is truly something for every kind of travel lover in this podcast.
Women Who Travel Podcast
The Women Who Travel Podcast is brought to you by Condé Nast Traveler. The episodes range from tips women share about traveling solo and how travel has changed during the pandemic to exploring food and literature while traveling. There are even quite a few episodes with celebrities! Listen to my episode from August 2019 where I share more about returning to "normal" life after seven months on the road.
The Offbeat Life
In The Offbeat Life, your fearless host Debbie Arcangeles shares her journey and life stories as a location-independent being. Yep, Debbie ditched her home to live a life on the road and now interviews other individuals who ditched the norm in order to become Location Independent. On the show they discuss finding purpose, defining moments that led them to change their lives, overcoming setbacks, how they create income from their passions while working online and becoming remote entrepreneurs. This one is incredibly inspiring and showcases a lifestyle that most travel enthusiasts already live or dream of living!
The Stokecast
The Stokecast is a podcast for anyone who is passionate about the outdoors and finding adventure. Its host, Jonathan Ronzio, interviews adventurers, outdoor athletes, and entrepreneurs about how they built their lifestyles and careers whilst in the pursuit of adventure, purpose, and stoke! My husband and I were interviewed on The Stokecast back in 2019 – click here to listen to our episode!
Travel Tales by AFAR
This award-winning travel podcast is too good to be left out of this list! Travel Tales by Afar explores the tales of people who took off on a journey and came back transformed for good. We all know that traveling can be life-changing, but this show is here to remind us of it! Every story tells about a specific trip and its purpose, letting us know the reason behind that adventure. I mean, it's perfect for road trips! It's also family-friendly and 100% binge-able. The episodes are shorter than 20 minutes, so it's a nice listen for in-between destinations during a busy day on the open road. With such bite-sized and motivating stories, you'll never want to tune off!
Between the Mountains Adventure Podcast
The Between the Mountains Adventure Podcast is a must-listen adventure travel series hosted by Chris Kilworth. These episodes cover everything from ski mountaineering in Patagonia to road trips in Tasmania to exploring one of the world's most dangerous jungles. Be sure to listen to my episode with Chris and you might find yourself adding to your always growing bucket list or turning on to the road less travelled.
A Girls Guide to Travelling Alone
Gemma Thompson is the host of this weekly podcast on all things worldly adventures. The Girl's Guide to Traveling Alone Podcast explores the reality of being a female solo traveler. We all know this comes with its fair share of challenges, no matter how experienced you are. And Gemma does a great job at showcasing both the good and the bad while still inspiring listeners to get out there and explore the world! She also covers diverse topics such as traveling with kids and mental health days while on a trip. The show often features unique guests who have traveled all over the world and can bring an interesting perspective! The episodes are usually around the half an hour mark, making them the perfect length for a break from your road trip music playlist. 
Unfiltered Adventures
Brought to you by California natives Giselle and Stephen, Unfiltered Adventures is a fantastic listen for anyone who loves travel and adventure. They share honest experiences about popular destinations and interview some really fun guests. If you travel with a partner, you won't want to skip this one! You can listen to my episode with Giselle and Stephen here. We chat about traveling as a couple, what it's like to live and work with your partner, and what it's like to be a woman in the outdoor space.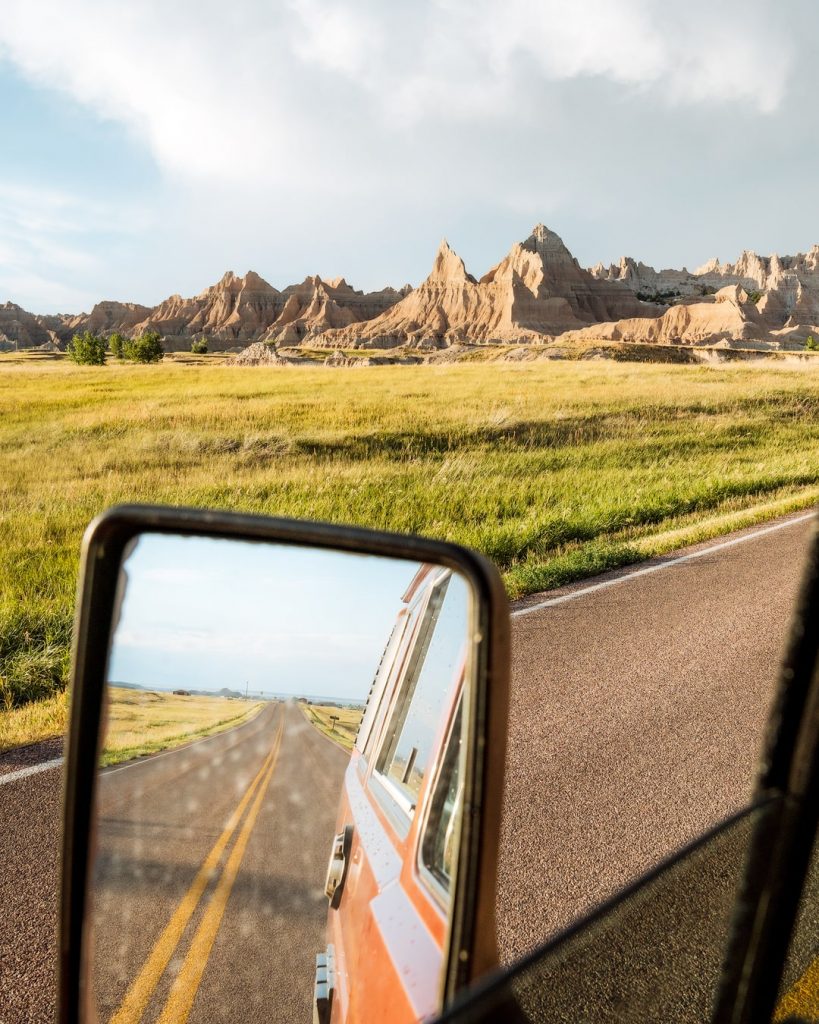 True crime podcasts
Wine & Crime
True crime podcasts are everyone's guilty pleasure! No matter if you're cleaning the car, packing your bags, researching a travel itinerary, or driving on the open road, Wine & Crime is the ultimate true crime show for travelers. The hosts are three childhood friends (Kenyon, Lucy, and Amanda) with a snarky sense of humour that goes perfect with a little gore and murder. Each episode of this long-running show covers new true crime topics over a few glasses of wine. It's fun, it's gorey, and it's fantastic for the open road. With more than 240 episodes, you'll be tempted to binge the entire podcast if you have a long trip ahead!
Scam Goddess
If true crime sounds a little too gruesome for your taste, Scam Goddess is the show you need to try! Hosted by Laci Mosley, this podcast is dedicated to fraud and all those who practice it. You can expect some of the craziest scam stories bound to make you laugh and low-key amaze at the same time! The episodes tend to be longer than an hour, so you'll sure be entertained for a while. There's also a few of your favorite comedians as guests every other week! These deep dives into fraudulent anecdotes are the perfect mixture between true crime and comedy content.
Serial
This is one of the most popular, well-known, fan-favorite murder mystery podcasts. In the series Serial, your podcast host Sarah Koenig tells one true story per season. The first season is definitely the most popular season. It tells the story of Hae Min Lee, a popular high-school senior, who disappears after school one day. Adnan Syed, her ex boyfriend is eventually convicted for her murder. He says he's innocent, and the twists and turns of the case are absolutely riveting. There is now a second season on the story of Bowe Bergdahl, a prisoner of war in Afghanistan, and a third season which explores the criminal justice system as a whole through everyday ordinary cases in Cleveland to uncover the troubling circumstances in American justice.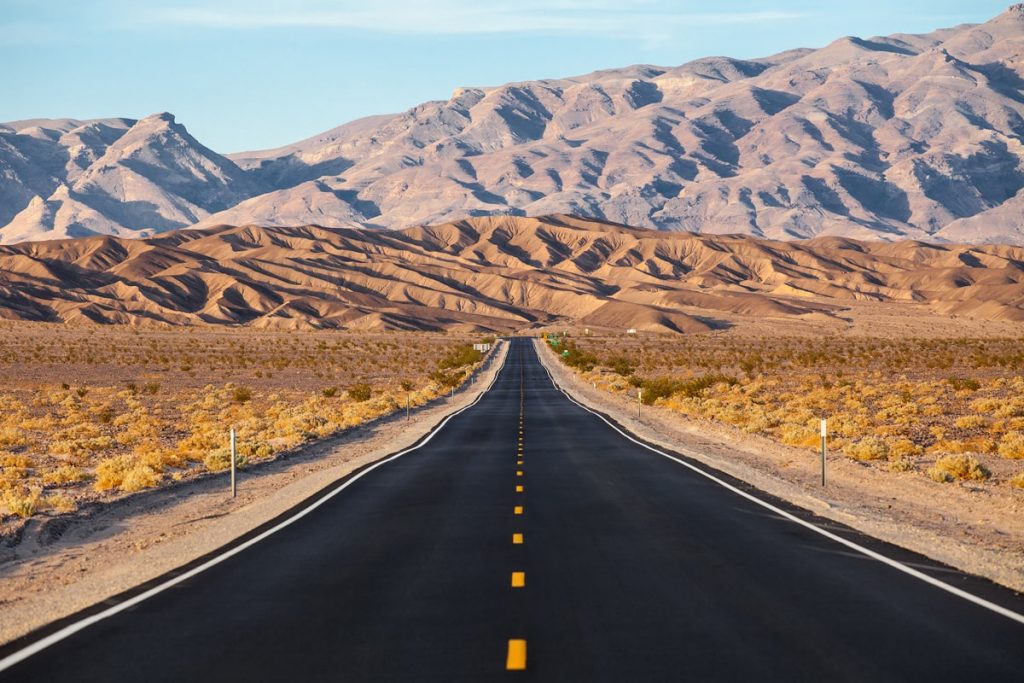 Deep Dives into American history
Revisionist History by Malcolm Gladwell
What's better than a little history while cruising through the open road? For all history lovers, Revisionist History is one heck of a road trip podcast. You probably know Malcolm Gladwell because of his crazy bestselling books. So why not join him for a podcast episode as well? This show is all about re-examining history from a unique point of view. This can be an art piece, an idea, a particular event, or an outstanding person! The episodes are usually a little over half an hour and riveting enough to leave you already waiting for the next one.
Ridiculous History
If serious deep dives into American history aren't quite your thing, I have something else for you. Ridiculous History is for those of you who enjoy a good mix of comedy and learning material! This podcast explores the most random and weirdest things that happened in the history of human civilization. Hosted by Ben Bowlin and Noel Brown, this weekly podcast is perfect if you have older kids who want to expand their curiosity. The episodes last for an hour or so, so you can definitely binge them if you have a long trip ahead!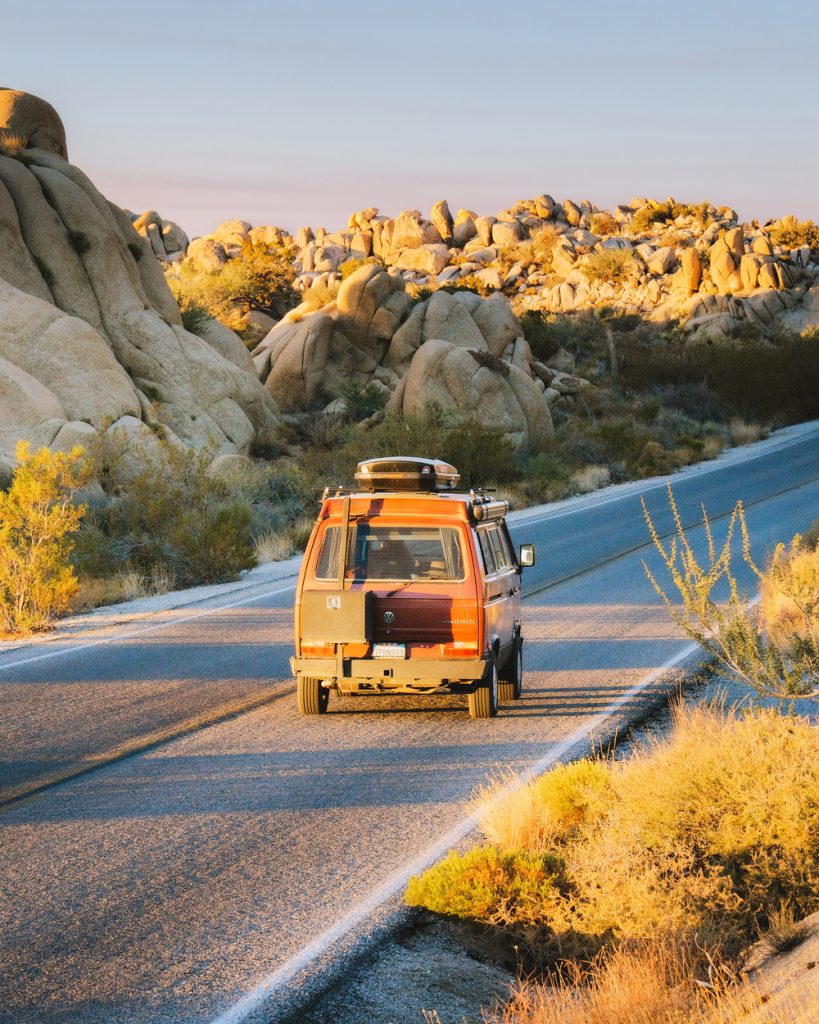 Fiction Podcasts
Storynory
This kid-friendly and lighthearted fiction show is great for some family fun! Storynory gives a twist to traditional fairy tales and stories from around the world. With the inclusion of some original characters and the participation of professional voice actors, this show is a must for any family road trip. Every single one of these audio stories is inspiring and wholesome. Even more, they're bite-sized and easy to binge while on a long trip. Both adults and kids will enjoy this fiction podcast!
Holy Sh!t
Any college anecdote lovers out there? This is the show for anyone who wants a hilarious fictional story to laugh with while driving on the open road. Holy Sh!t tells the story of two best friends who move away for college and try to keep in touch, even though their lives become wildly different. Told over WhatsApp voice memos, this is a tale of sex, love, betrayal, funny situations, and… God. Definitely not kid-friendly, though! So far, there are ten 15-minute episodes ready for you to binge. So go ahead and join the girly fun!
The Oyster
If dystopian stories are your thing, you'll love The Oyster. Things get real on this show! We're fast-tracked to the future where the Earth is on the brink of becoming inhabitable because of climate change. And only 80% of the world's population will be granted access to underground shelters. Because of this, every human has installed a microchip on their body to track their progress and levels of usefulness for society. If the trials determine they're 50% or more useful, they get to be saved. If not, they'll have to face doom on the surface.
I know, this sounds like an amazing and moving story. Because it is! The episodes are around 40 minutes long and completely captivating. You'll 100% binge this one! Though you'll be better off downloading the show in advance though, as I explain in my post about the best road trip tips for first-timers. So grab a coffee, get behind the wheel, and press play!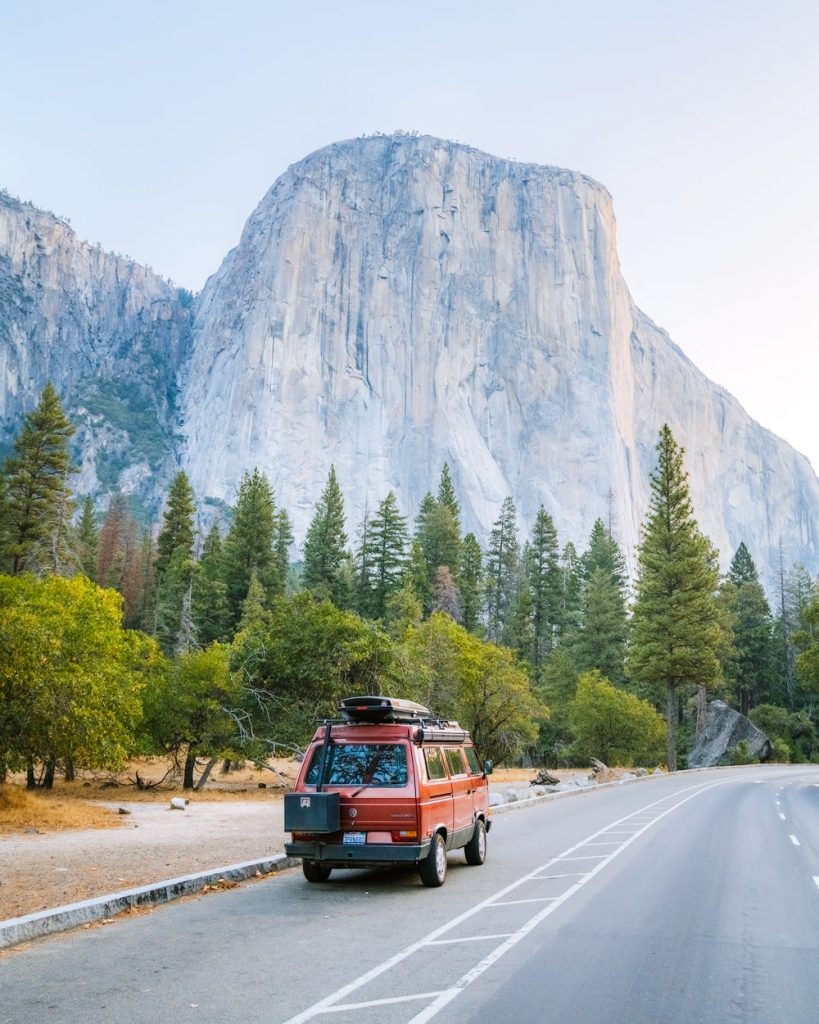 Celebrity Centered Podcasts
Eat, Pray, Britney
As you may have heard lately, Britney Spears has been held under an oppressive conservatorship since 2008. She has been forced to work, tour, write albums, perform, and so much more, all while being deemed unable to make her own decisions. Her father Jamie, has been in control of her finances, estate, ability to leave her home unaccompanied, lawyers, medication, and more. Eat, Pray, Britney follows the story and legalities of Britney's conservatorship, legal battle to regain her independence, and the #FreeBritney Movement.
Missing Richard Simmons
You probably remember Richard Simmons for his over-the-top personality, fitness genius, and for being one of the most accessible celebrities for fans and fitness enthusiasts. However what you might not know or remember is that on February 15, 2014, Richard Simmons completely vanished. He stopped teaching his regular exercise class at Slimmons, cut off his closest friends, and removed himself from the public eye. Since that day in February 2014, nobody has heard from him and no one knows why he left. Missing Richard Simmons goes down the rabbit hole of why Simmons could have left society, where he might be, and whether he's coming back or not.
Juicy Scoop
If you're into Celebrity gossip and getting the nitty gritty details of all things Hollywood, Juicy Scoop with Heather McDonald is the show for you! Your host Heather is a top stand up comedian, wife and mother of 3, and loves diving into juicy pop culture. From all things Hollywood, celebrity romances, Bravo TV to her real-life drama, Heather tackles the juiciest and most controversial topics. Heather asks the most juicy questions during her interviews. She totally gets deep in there and asks about everything you truly want to know.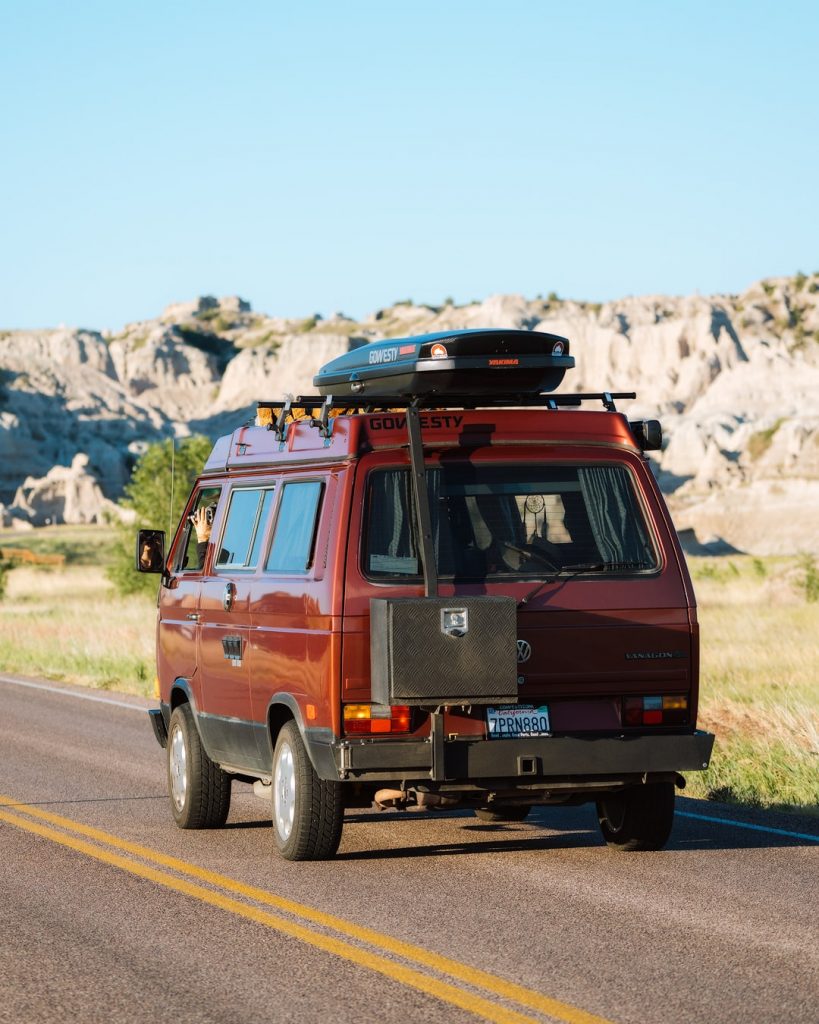 Pop culture, variety, and comedy podcasts
Things I Got Wrong at Trivia
If you have kids with you, this kid-friendly and hilarious show is perfect! Trivia podcasts are great for long trips with friends and family because of how dynamic and engaging they can be. You'll even have some friendly competition among your fellow travelers! The Things I Got Wrong at Trivia Podcast is hosted by Ryan Bott, Rachel Miller, and Stuart Hopkins. This trio of hosts is absolutely hilarious and they carry this part podcast, part game show with humor, sarcasm, and a lighthearted atmosphere. Don't worry, this is not the type of trivia where dark and ancient questions are asked. Just a lot of pop culture, media fun, and internet knowledge is necessary to win!
What We Said
The What We Said Podcast is brought to you by Jaci Smith and Chelsey Curtis. Health, business, relationships, and life… nothing is off the table for when these two are on the microphone. They even have a full episode each month dedicated as an advice column where they read fans' and friends' stories and offer heartfelt advice. You'll feel like you're hanging out with two of your best friends after you listen to these episodes.
Her Life By Design
Her Life by Design is a podcast by the talented entrepreneur / girl-boss Christina Galbato. Curious about influencer marketing and having a career online? Christina covers it all and speaks with many incredible, ambitious women. You can even learn more about my story as a travel photographer and blogger in my episode from February 2020. Caution – you will likely leave feeling motivated and ready to smash the glass ceiling!
TSC Him & Her
If you're looking for something with a little bit of everything, the Him & Her Podcast is a great listen. Michael Bosstick & Lauryn Evarts Bosstick host this show with weekly episodes featuring special guests from every industry. From health and wellness, to celebrities, reality TV stars, authors, influencers, business owners, doctors, beauty gurus, & more. There is truly something for everyone here. With inspiring conversations that will motivate you to take your own passion projects or career to the next level, this podcast does not disappoint.
The Ali Kolbert Show
Comedy podcasts are a classic! Whether you need to lighten the mood, have a laugh, or simply listen to some hilarious advice, The Ali Kolbert Show is here to help make your car ride smoother. The hosts are comedian Ali Kolbert and her younger sister Jackie. This pair is pure dynamite when it comes to complaining and laughing at everyday occurrences! The episodes vary in length from 30 minutes to almost an hour. Still, you'll always want more! If you're taking a long trip like this epic cross-country adventure to every US National Park, the temptation to binge every single episode will be unparalleled.
PS You're Wrong: A Pop Culture Podcast
Pop culture podcasts have become increasingly popular over the years. And this show is no exception! With over 270 episodes, PS You're Wrong: A Pop Culture Podcast is a long-running and successful show. The dynamic between its hosts, Shelby and Matt, is fresh, humorous, and quirky. This pair loves to spill the tea! They won't hesitate to tell you their truth about the trendiest moments of the year and run with it far, far away. From movies, TV shows, internet sensations, guilt pleasure musts, and celebrity gossip, this podcast's got you covered on all things pop culture!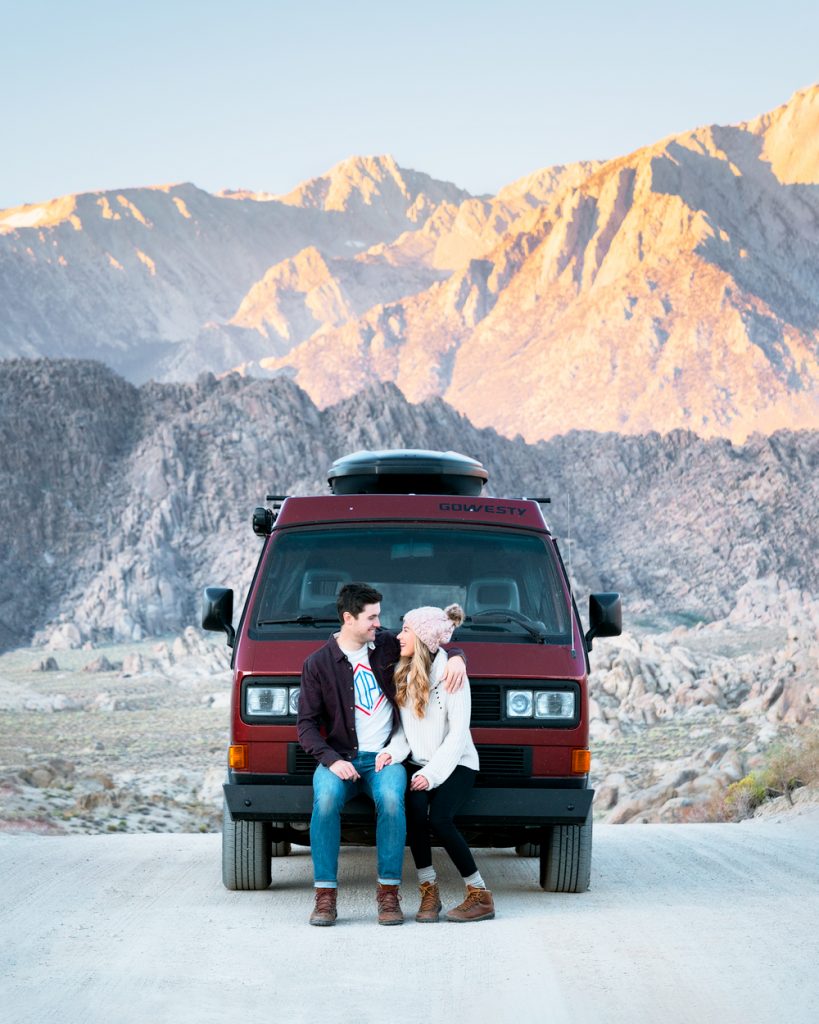 Wellness Podcasts
Healthier Together
Healthier Together is brought to you by the wonderful Liz Moody, longtime journalist and cookbook author. Guests on her show explore self-love, financial health, our relationships with food and alcohol, and way more. Truly, no topic is off the table! In regular Ask The Doctor segments Liz shares really fascinating health hacks that are backed up by science to make you feel your best, both on the road or at home! You'll pick up a few tricks to staying healthy and happy while traveling when you listen to my episode on the Healthier Together Podcast.
The Heal Podcast
The HEAL Podcast is a continuation of the absolutely viral HEAL documentary and HEAL book. Kelly Noonan Gores, is on a mission to find out the true extent of human potential and healing. So she continues the conversation from the book and podcast by interviewing leading doctors, scientists, spiritual teachers, and healers around the globe. She also interviews real people with remarkable healing stories who have turned around supposedly incurable diseases. HEAL will inspire and empower you to take ownership of your own healing. You'll learn the knowledge, tools, awareness, and a strong belief that almost anything is possible when it comes to healing.
The Balanced Life Podcast
The Balanced Life Podcast is a space of honest conversation curated by Robin Long. You will learn how setting boundaries, doing less, and saying no more can actually help you achieve more and feel more balanced. Episodes range from ten minutes to an hour, and she even shares some quick meditations to help you feel more grounded. These are a great way to start a long day on the road! In my episode with Robin we discuss staying organized to be more efficient, overcoming feelings of inadequacy, and working closely alongside your partner while keeping your romantic and work lives separate and happy!
Mind Body Green Podcast
You've probably heard of Mind Body Green before if you're in the Wellness space. They are a staple go-to for all things related to health and wellness. The Mind Body Green podcast features host Jason Wachob, founder & co-CEO of Mind Body Green, engaging in open, honest conversations with the people shaping the world of well-being. You'll totally expand your thinking when it comes to topics like how sleep is impacted by light, hormone imbalances, neurohacking, and even survival safety skills like how to tell if water is safe to drink.
The Art of Being Well
While you're on the road you might be interested in learning more about overall wellness and health. The host of The Art of Being Well Podcast, Dr. Will Cole, is a leading functional-medicine expert and best-selling author. He has consulted thousands of people around the world on their health journey. While you're driving you can learn exciting ways for you to nurture your body, spirit, mind, and relationships. Honestly, you'll definitely get some ideas for self-care and wellness while on the road as well!
Dear Gabby
If you haven't heard of Gabby Bernstein, get excited because she is absolutely incredible and beyond inspiring. Dear Gabby is a weekly show where this #1 New York Times bestselling author and international speaker offers real-time coaching, straight talk, and BIG LOVE. Episodes include unscripted Q&A sessions where she coaches listeners through life-changing transformations, plus free-flowing conversations about personal growth and spirituality with unique and inspiring guests. I love this one for traveling on the road because there is no better time to reconnect with yourself and your spiritual side than while driving through beautiful landscapes or spending time in nature.
What are your favorite podcasts for road trips?
Those are my ultimate favorite podcasts to listen to while on a road trip! Any of these shows are perfect for a long trip on the open road. No matter if you're alone, with friends, your partner, or your entire family, you can binge these podcasts to keep you entertained. So give them a try and tell me what you think! If you have any podcasts to recommend, definitely leave them in the comments below. I hope to add to this list both for my personal road trip audio listening experience and for you guys of course as well! Also, remember to head over to the Road Trips section of the blog for more advice for the open road. Happy podcast listening!
---
PIN For Later!