Lake Clark was one of my favorite national parks during my road trip to all of them in 2017. I loved it so much that I returned the following year for another backcountry adventure. In this blog post, you will find a mini-guide to exploring Alaska's Lake Clark National Park. Including hiking tips, itinerary ideas, and fun facts.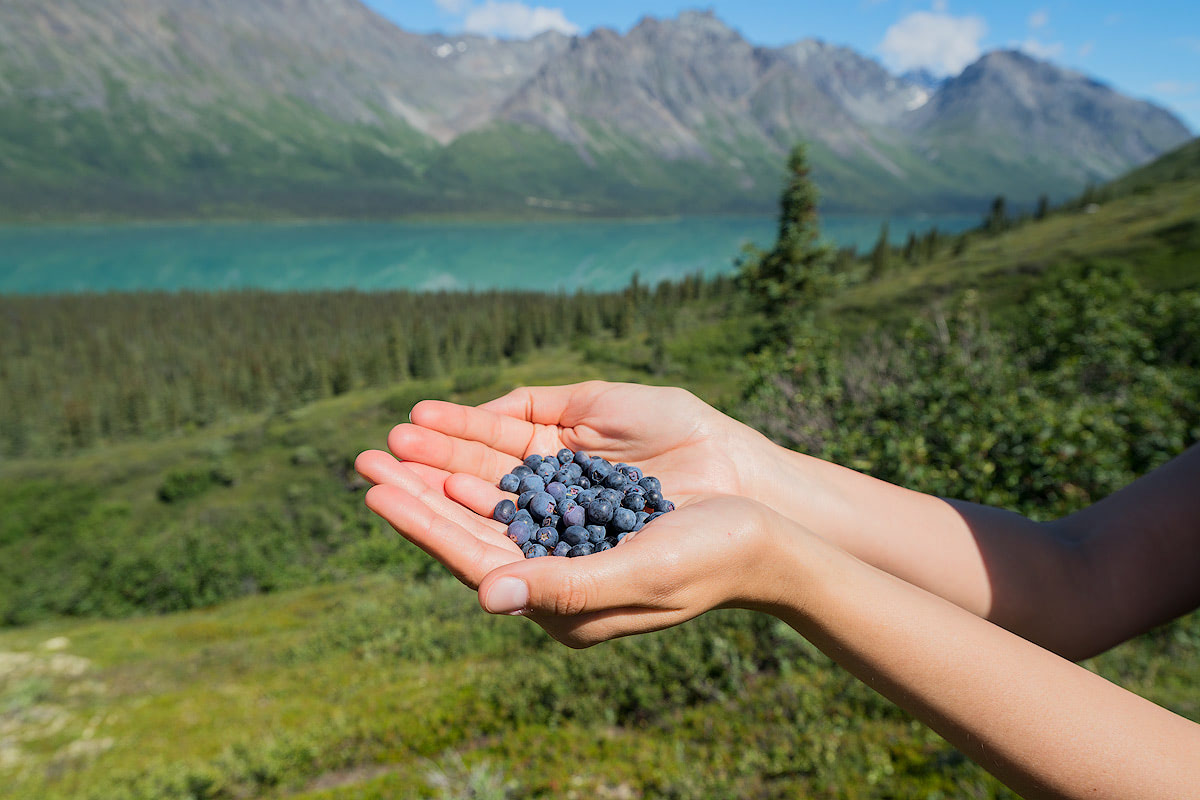 Mini Guide to Lake Clark National Park
Location: Alaska
Orientation: Lake Clark (Qizhjeh Vena to the Dena'ina people) was one of our most loved national parks, mostly for its beauty, wildlife, history, and wonderful people. Located only 100 miles southwest of Anchorage (by plane), Lake Clark is home to some of Alaska's most breathtaking scenery – an abundance of mountains, jagged granite spires, impressive glaciers, active volcanoes, thundering waterfalls, the largest lake in the state, and a lively coastline. There really is something for everyone in the park, whether you enjoy flightseeing, fishing, hiking, kayaking, camping, berry picking, or relaxing by the lake.
We were fortunate enough to stay in two different locations during our time in Lake Clark National Park and Preserve. Our first night was spent at The Farm Lodge, located in Port Alsworth and within the preserve section of the park. The kind people at The Farm Lodge treated us like royalty, providing comfortable accommodation, delicious meals, fishing equipment, and tips on exploring the area. They also provided an excellent air taxi service to Upper Twin Lake, where we based ourselves for the remainder of our time in the park.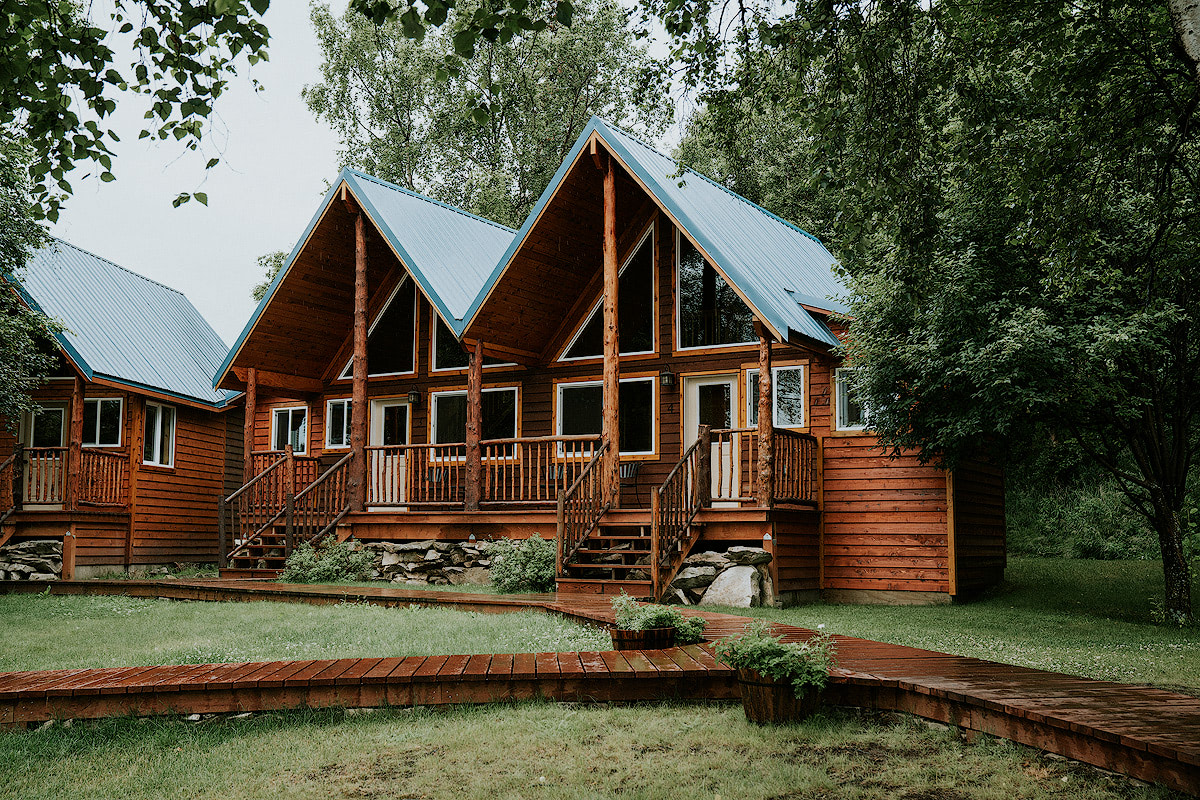 Windsong Wilderness Retreat was our chosen accommodation for the three nights we spent within the national park. Our host, Gary Titus, owned a small plot of land prior to the area becoming a national park, therefore he was able to keep his holding and share the beauty of Upper Twin Lake with guests from all over the world. Windsong boasts a cozy off-the-grid log cabin, dock (along with a small motorized boat and canoe for guests to use), solar charged shower, sauna, and hot tub. We definitely felt like we were "glamping" despite being in the wilderness. We thoroughly enjoyed our time at Windsong and would highly recommend Gary's hospitality.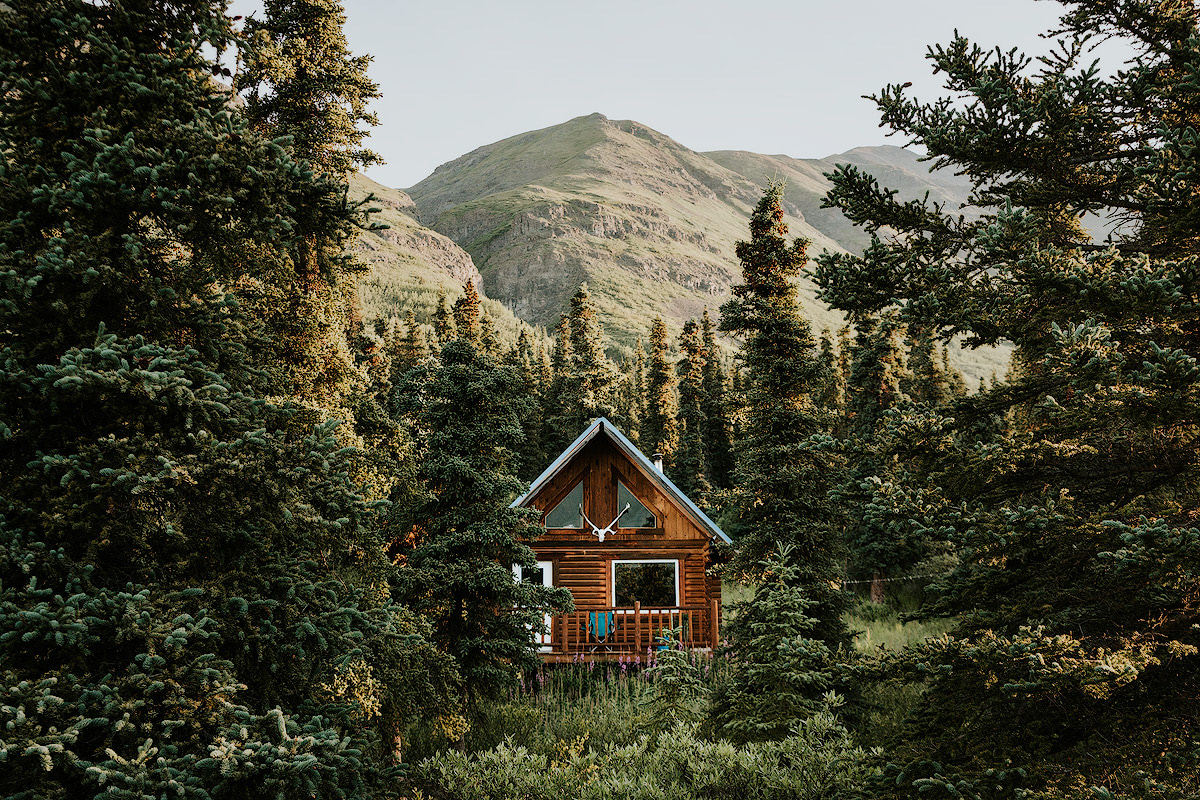 Most iconic view:  Lake Clark is famous for its beauty and natural diversity, though many visitors come to the area to experience Richard (Dick) Proenneke's cabin on Upper Twin Lake. In 1973, Dick Proenneke's story became of worldwide interest when the book "One Man's Wilderness: An Alaskan Odyssey" was published by Sam Keith. The book shares the story of Proenneke's wilderness experience on Twin Lakes, including building himself a log cabin with only hand tools and living alone in the wild for many years. Proenneke decided that the typical 50-hour workweek wasn't the life he was seeking, so he moved to Alaska "to do a thing to completion". He built his cabin on Upper Twin Lake when he was 51 years old, and went on to live alone in the wilderness for more than 30 years.

Visitors to Lake Clark National Park and Preserve can now visit Proenneke's cabin – accessible via floatplane, kayak, or foot. Park staff are located on-site during the summer months and are available to give tours of the cabin and surrounding exhibits. Tours are not scheduled, reservations are not required, and there is no fee. There are also numerous hikes to take around Proenneke's cabin, include one of his favorites – Teetering Rock.
"Funny thing about comfort – one man's comfort is another man's misery. Most people don't work hard enough physically anymore, and comfort is not easy to find. It is surprising how comfortable a hard bunk can be after you come down off a mountain." – Richard Proenneke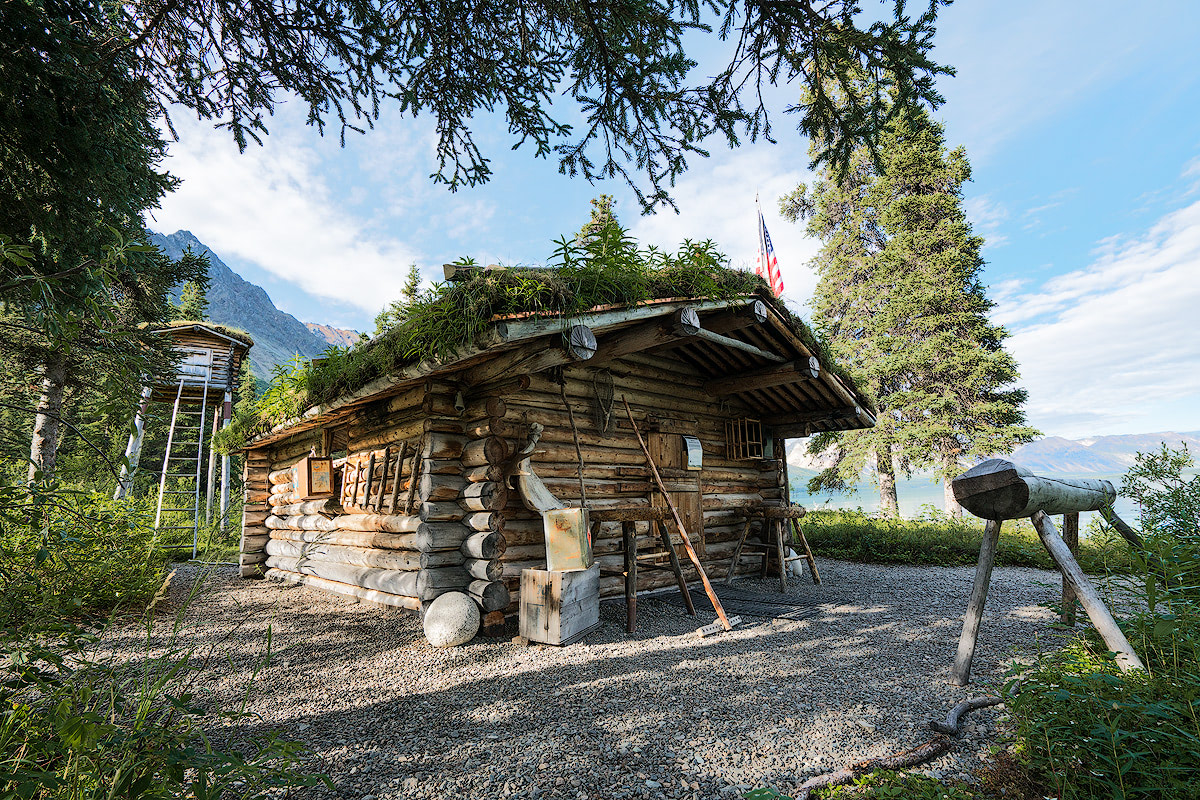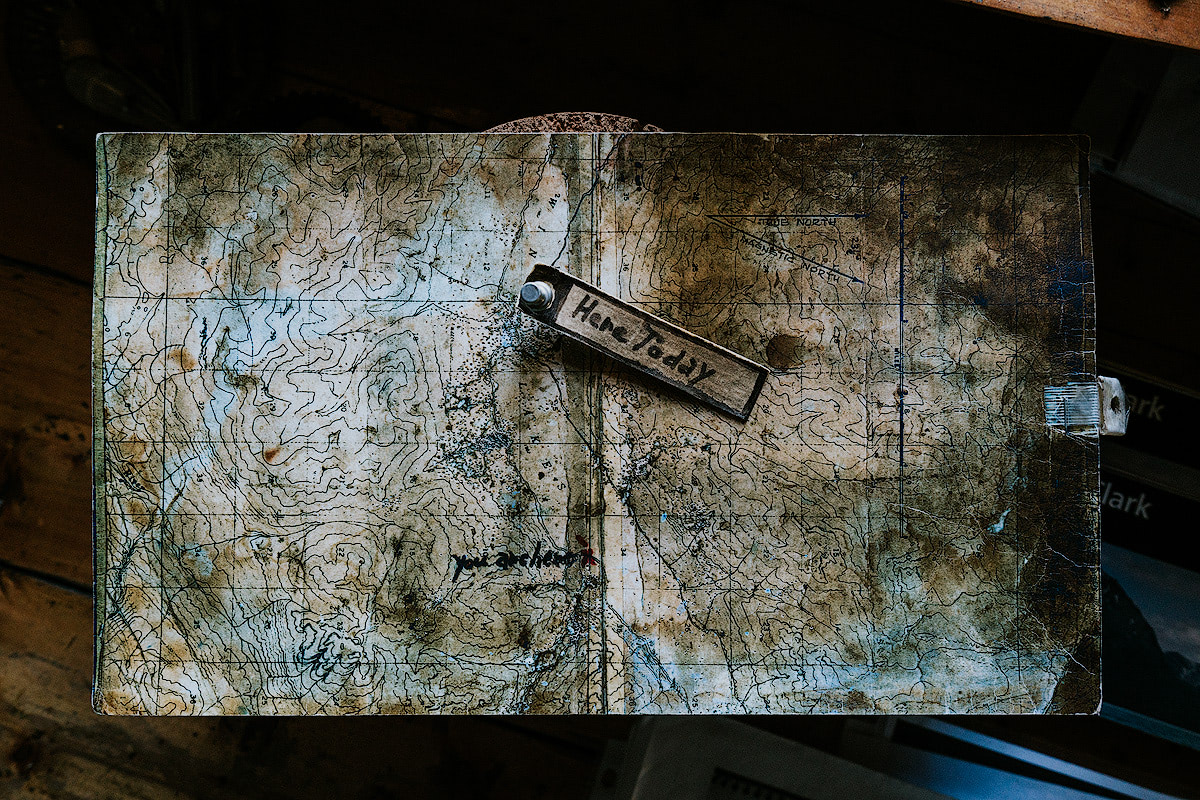 Accessible activity: As mentioned above, exploring Dick Proenneke's cabin is a popular and easy activity for people who are visiting Lake Clark. Another accessible activity is to take a flight-seeing tour of the park, which allows for views of varying terrain and wildlife. There are multiple private companies that provide flight-seeing tours from Port Alsworth, including Lake Clark Air at The Farm Lodge. We had a brilliant experience flying over the park, including catching glimpses of wildlife and faraway mountains.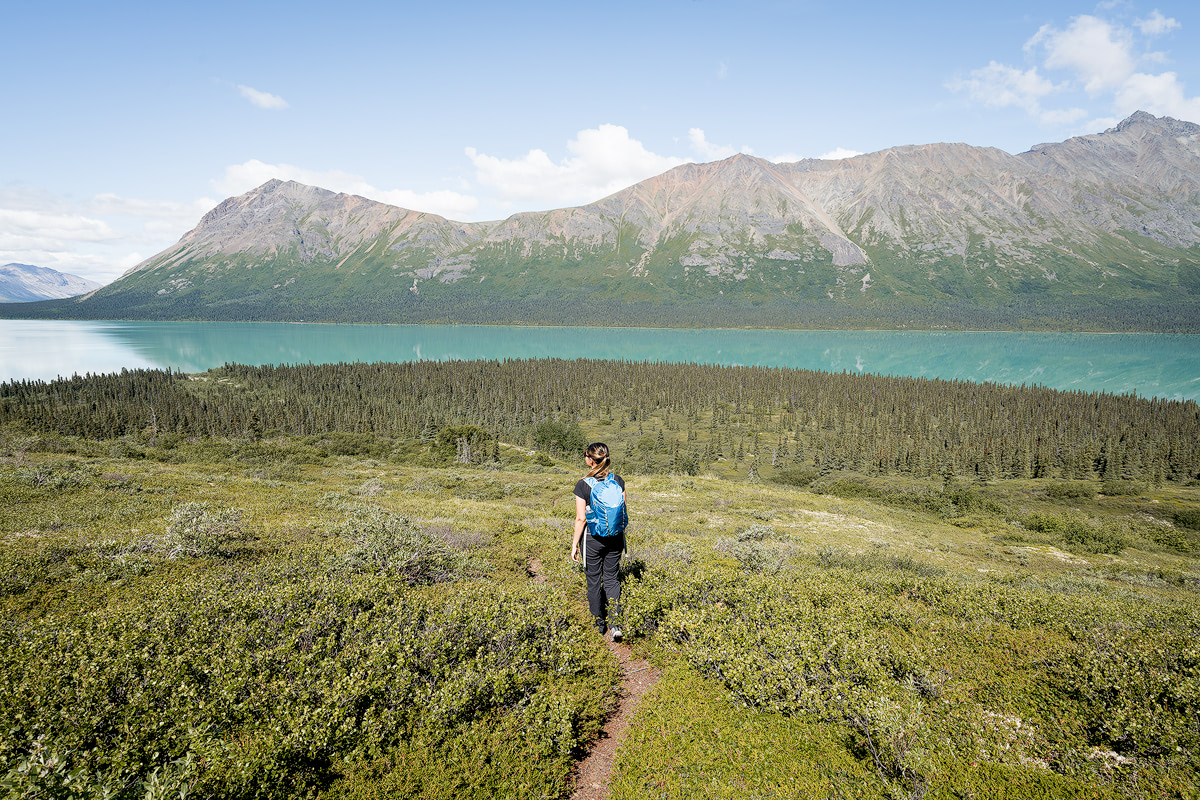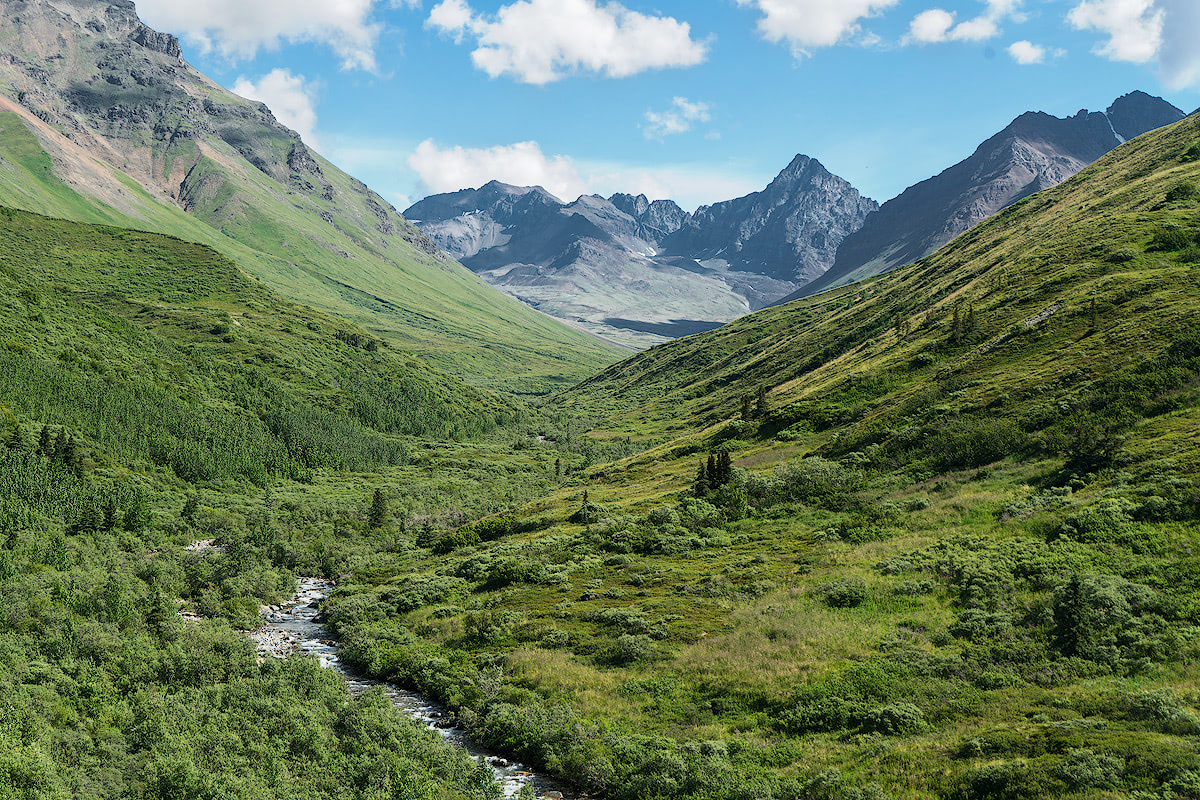 For the adventurous:  Lake Clark National Park and Preserve has plenty of options for getting "off-the-beaten-path" and exploring the wilderness. We chose to hike to a variety of waterfalls and mountainsides around the Twin Lakes area, plus we ventured around the lakes via kayak and motorboat.

A popular multi-day trek in the park is the hike from Telaquana Lake to Twin Lakes, via Turquoise Lake. This can be self-guided or hiked with a touring company, with timeframes ranging from 4-10 days to complete the trek. Be mindful that wilderness trekking in Alaska is not your ordinary hiking! Walking unmaintained trails through tundra and overexposed mountain passes can be very challenging and taxing. Always be prepared when entering the wilderness and ensure you have the correct backcountry permits (obtained via the Visitor Center in Port Alsworth).
"Eight and a half miles can be covered in minutes in a car on an expressway, but what does a man see? What he gains in time he loses in benefit to his body and mind." – Richard Proenneke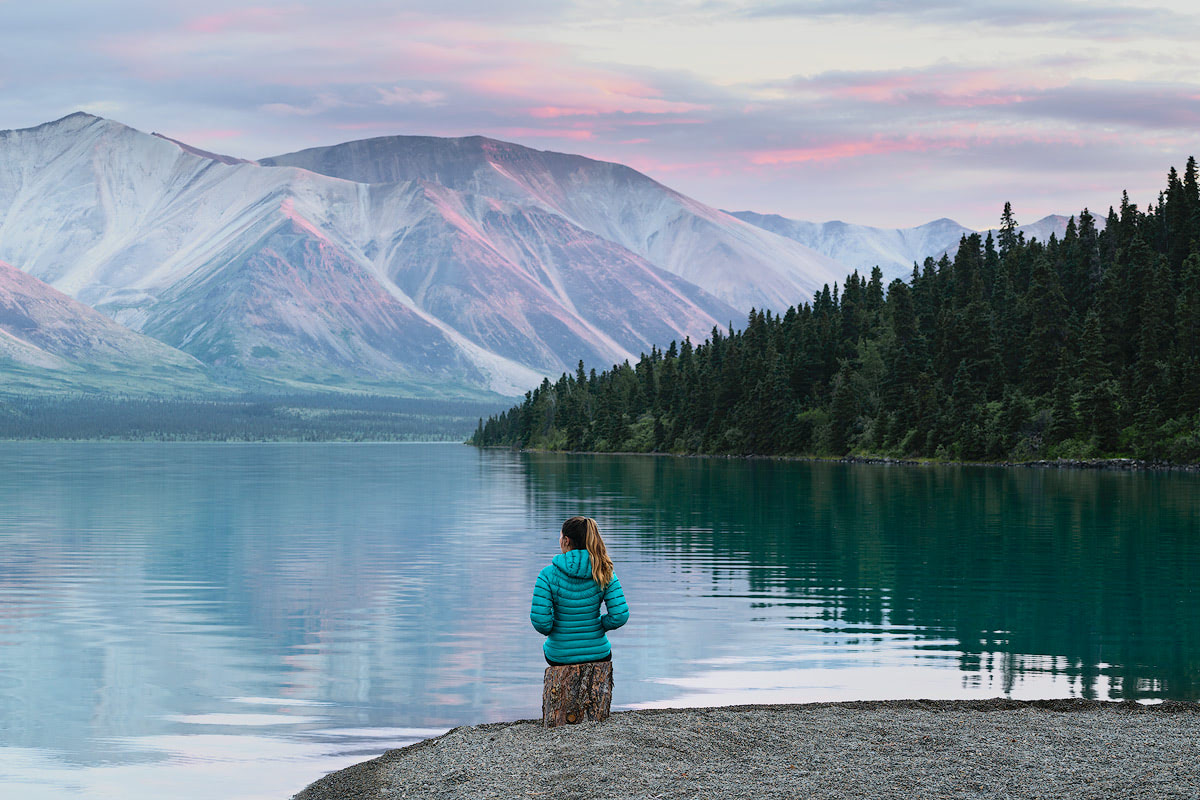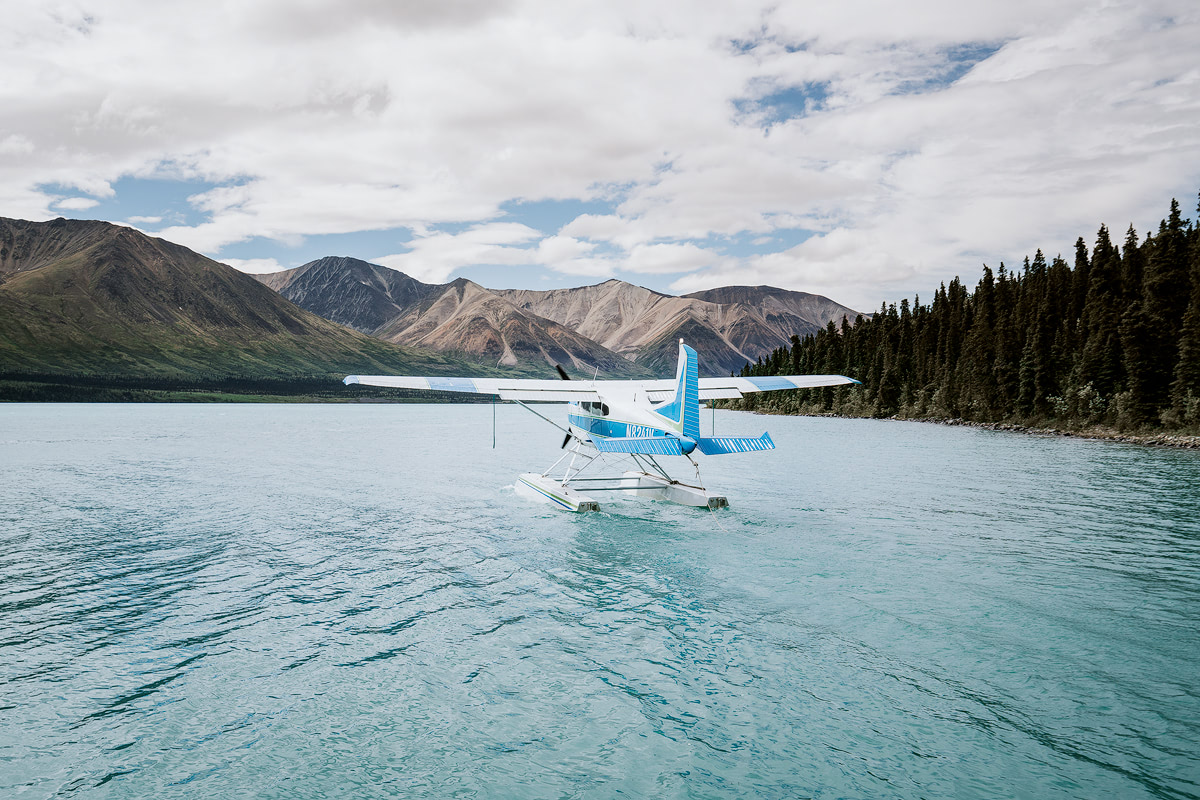 Best photo opportunities: Lake Clark has an array of opportunities for landscape and wildlife photography. We enjoyed photographing the beautiful mountains around Twin Lakes, as well as serene moments exploring in the canoe. Chinitna Bay is a popular area for viewing and photographing coastal brown bears along the Cook Inlet. Crescent Lake and Silver Salmon Creek are also fantastic locations for viewing/capturing bears in their wild habitats. Don't forget your telephoto lens!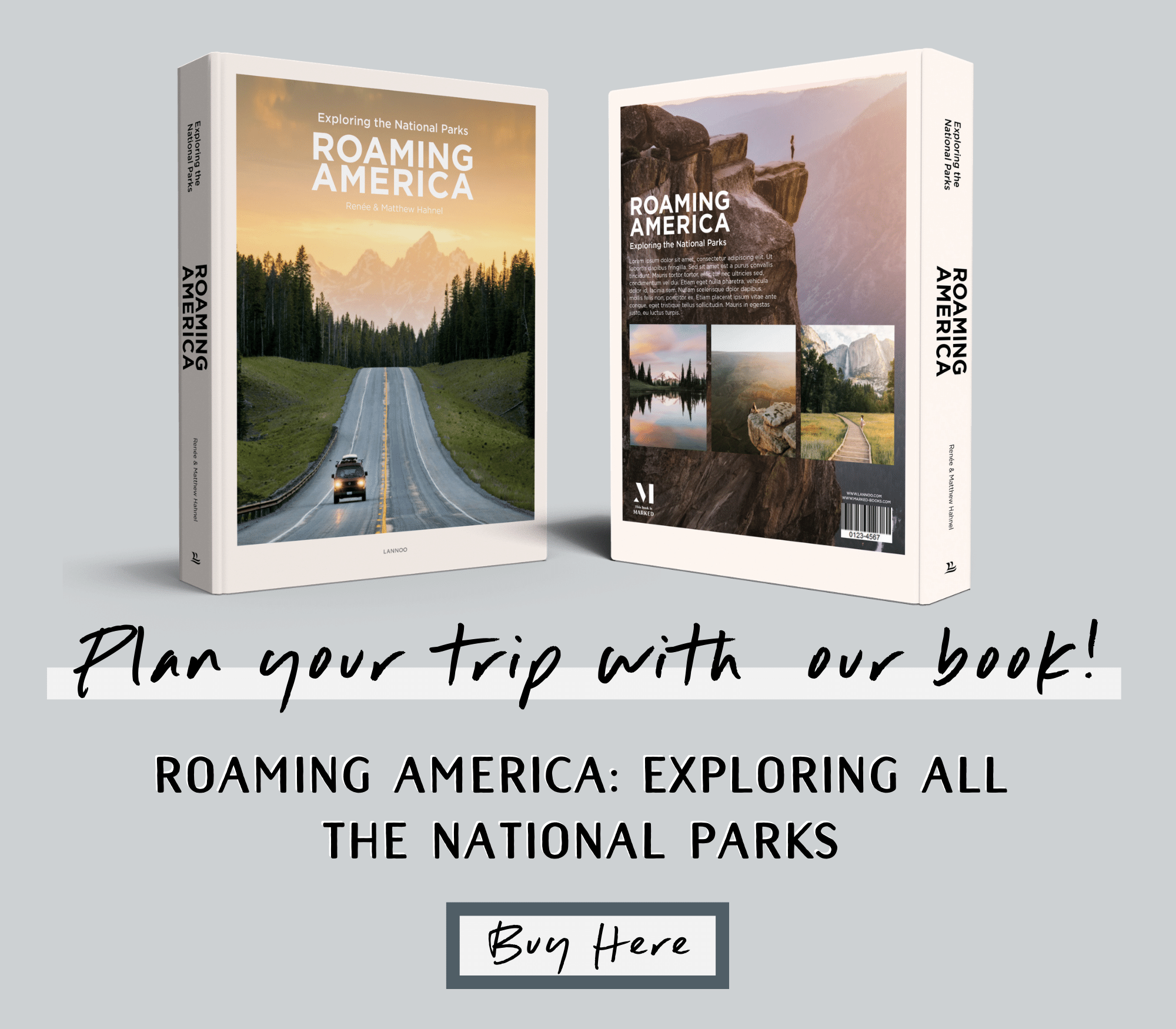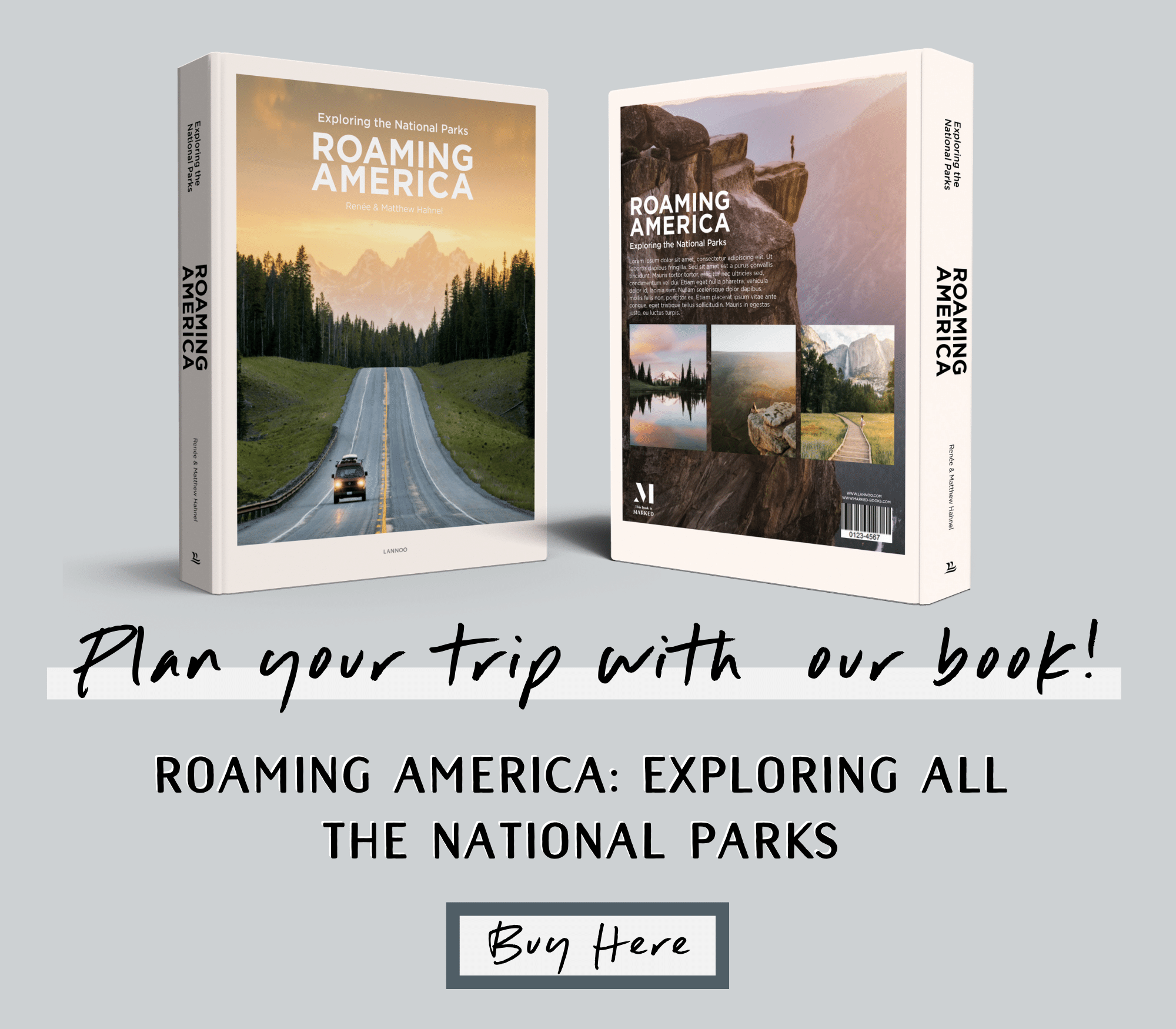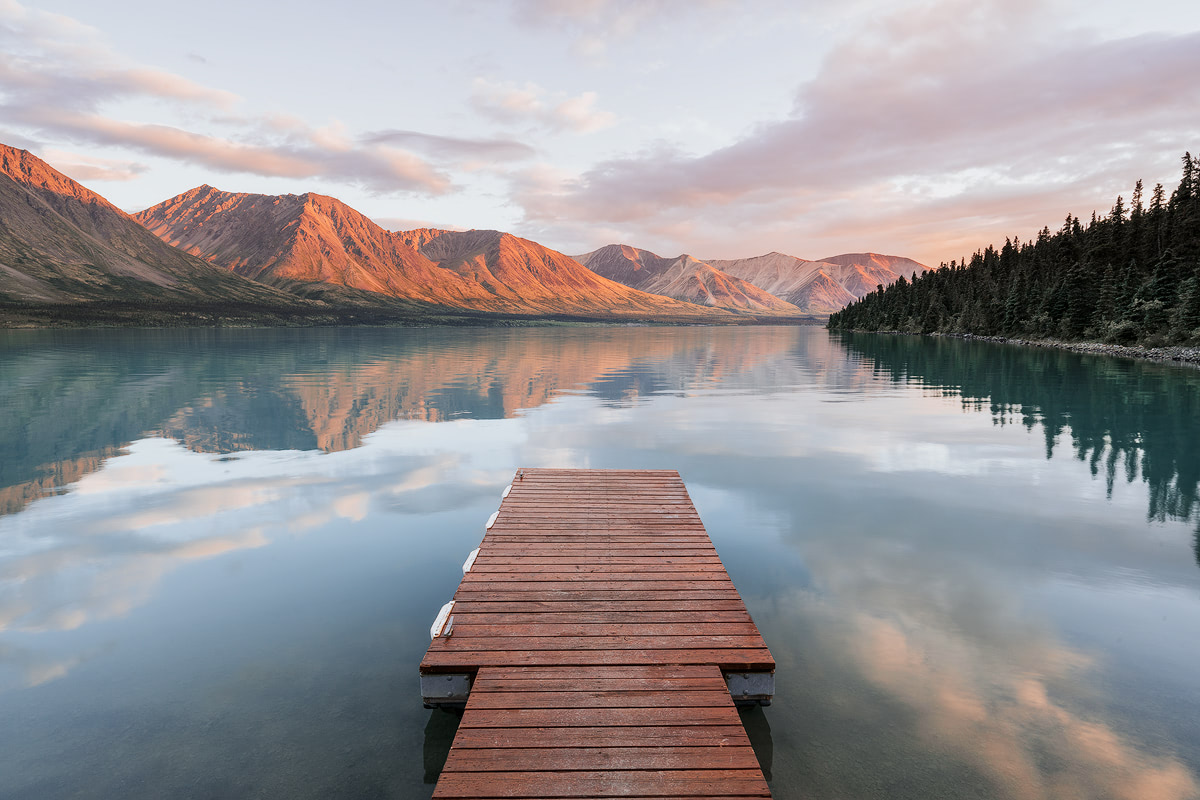 Quick facts
Lake Clark was designated a National Monument in 1978 and later became a National Park and Preserve in 1980. The park is known as Qizhjeh Vena to the native Dena'ina people, or "the lake where people gathered".
The first human settlers arrived in the Lake Clark region in approximately 10,000 BP, sometime after the close of the last great ice age.
Lake Clark covers 4,030,006 acres, which is larger than the states of Rhode Island and Connecticut combined, and almost the size of Hawaii.
Lake Clark has one of the most abundant brown bear populations in the world. Park biologists have counted as many as 219 brown bears within a 54 square mile area on the coast in recent years!
147,000 to 3.1 million sockeye salmon migrate into Lake Clark via the Kvichak watershed each year.
Other wildlife in the park include black bears, moose, caribou, Dall sheep, wolves, harbor seals, beluga whales, Steller sea lions and sea otters.
Two active volcanoes can be found within Lake Clark on the Pacific Ring of Fire – Mount Iliamna and Mount Redoubt.
Elevation in the park varies from sea level to the summit of Redoubt Volcano at 10,197-feet.
Lake Clark is one of the least visited parks in the NPS, with only 21,102 visitors in 2016.