Imagine flying over one of your favorite mountain ranges in the world… I was recently lucky enough to get the chance to do just that, with a scenic flight over Grand Teton and Yellowstone National Parks with Fly Jackson Hole. It was an unforgettable experience, to say the least.
Do you know what was even better than the flight itself? Getting to surprise my parents with the experience during their visit to Jackson Hole, Wyoming. My husband and I always speak so highly of Jackson Hole and the Tetons (including ranking it as our #1 National Park, out of all 59), so naturally my parents were bursting to see the area for themselves.
Unforgettable Scenic Flight Over Grand Teton & Yellowstone National Parks
This is how it went down…
I prepped everyone the night before that we would be getting up for a sunrise adventure. It's never easy crawling out of bed before 5am but I assured them it would be well worth it. So off we went to the airport for our 5:30am flight briefing. It was pretty obvious what we were doing once we turned into the airport and my parents were thrilled at the surprise!
Jeff from Fly Jackson Hole greeted us with a friendly smile and made us feel comfortable about our 2 hour flight around western Wyoming. The sun was just starting to kiss the mountain peaks as we lifted off into the crisp morning air.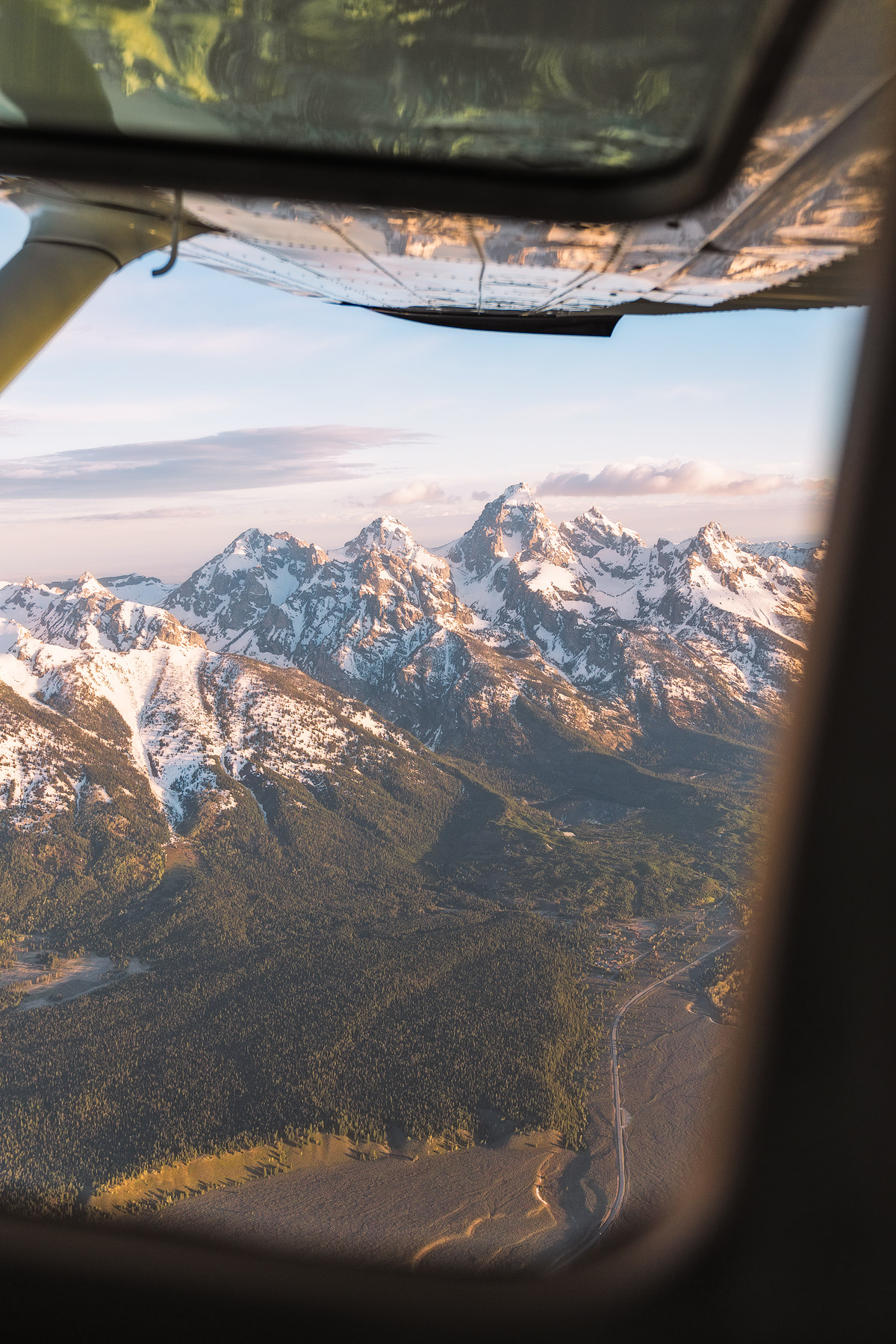 I had high expectations for our flight and was definitely not disappointed! The Teton Range looked even more spectacular from above, especially the eastern side of the peaks as the sun rose over the valley. We spent some time photographing the mighty Grand Teton (13,776 feet) from above before flying by Mount Moran, Jackson Lake and into Yellowstone National Park.
We were amazed by the arial view of Old Faithful and all the rich volcanic activity of Yellowstone. Onwards to Grand Prismatic, where sadly we only caught a glimpse of its color due to low lying fog. We knew this might happen on a morning flight (Grand Prismatic photographs best around midday) and were still super grateful to see the surrounding Yellowstone views.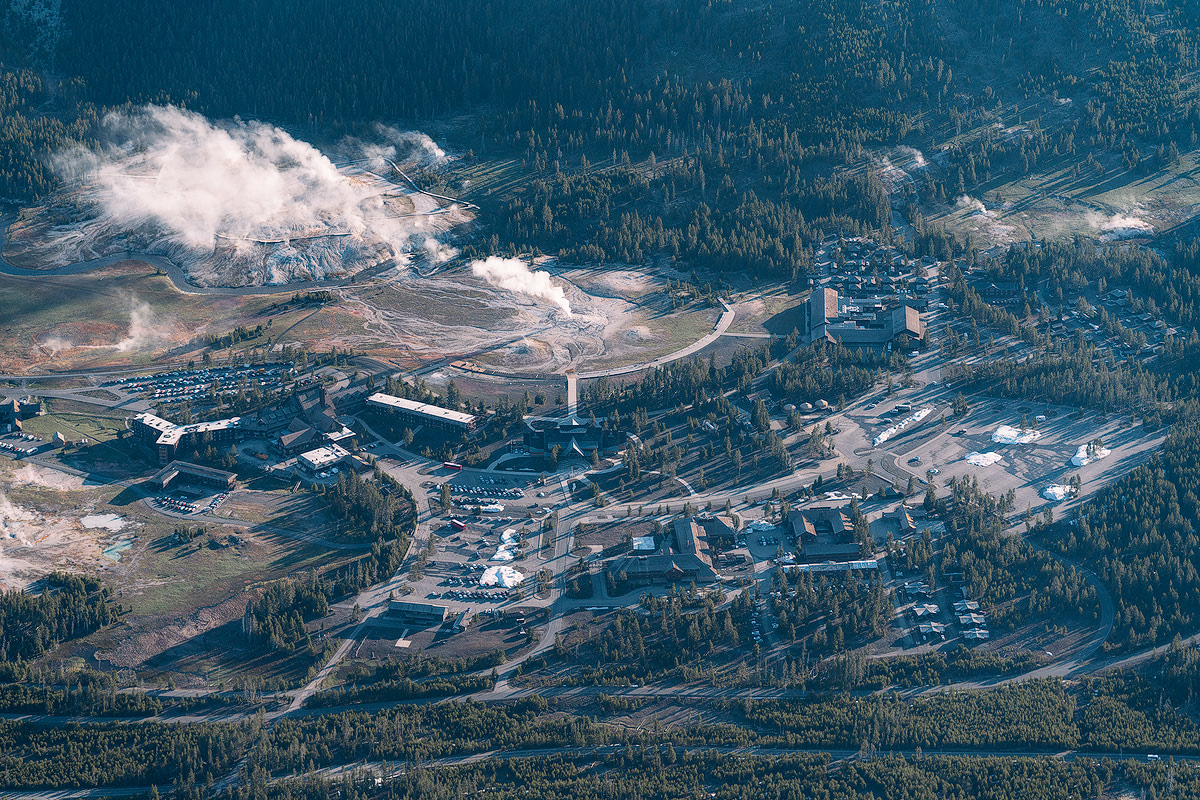 Our flight back to Jackson went along the west side of the Teton Range, which was incredibly beautiful and impressive. We stared in amazement at fresh avalanche slides and thawing lakes. Jeff was a wonderful narrator and really knew his stuff about the area.
I would highly recommend Fly Jackson Hole if you are looking for an extra special experience next time you visit Jackson Hole or Grand Teton National Park.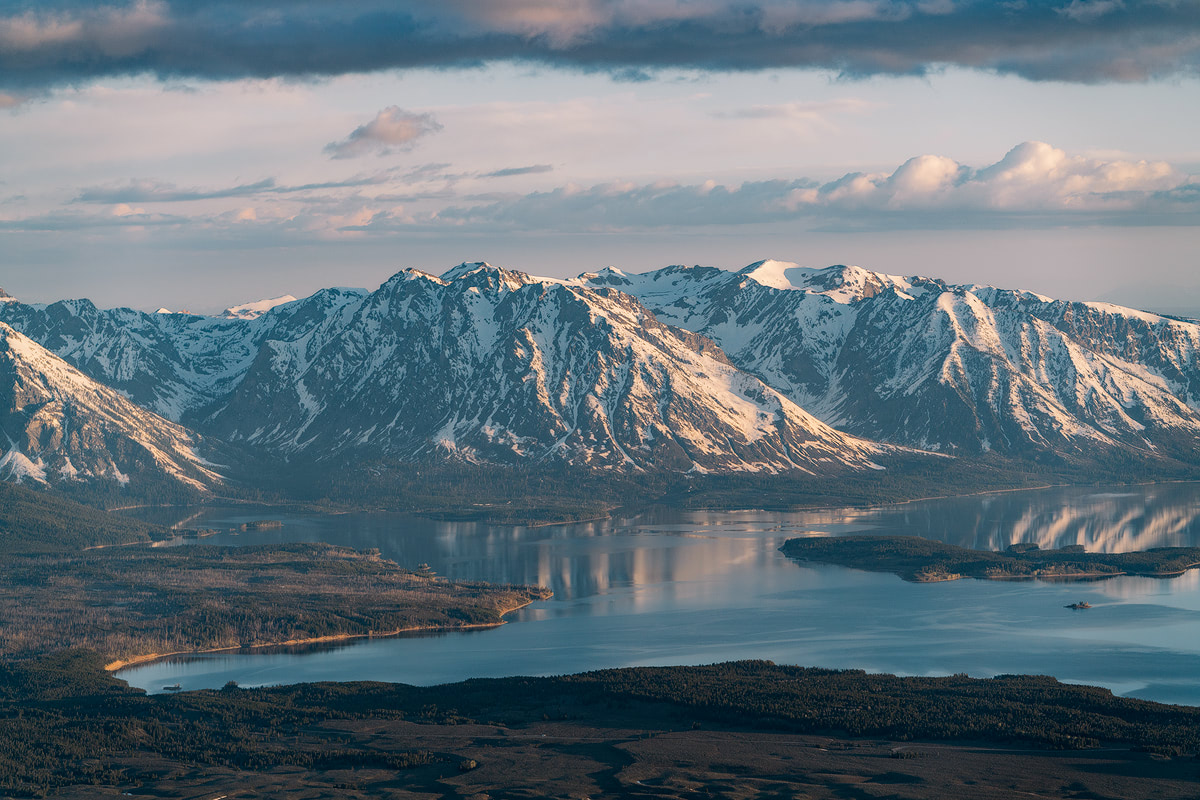 Photography gear we used
I chose to shoot with the Sony a7Riii and the Sony FE 24-70mm f/2.8 GM lens, which allowed for some wider photographs and also some more detailed shots. For a more zoomed in perspective, my husband opted for the Sony a7Rii and our Sony FE 100-400mm f/4.5-5.6 GM lens. My parents borrowed our Sony RX100V to capture the experience.
We were also lucky that Fly Jackson Hole have openable windows that photographers can shoot out of (for crisp, reflection free images). My husband sat in the front seat but we were both able to shoot out of his open front window. Though, I did also get some nice photographs out of the side window, depending on which way the sun was coming in the plane.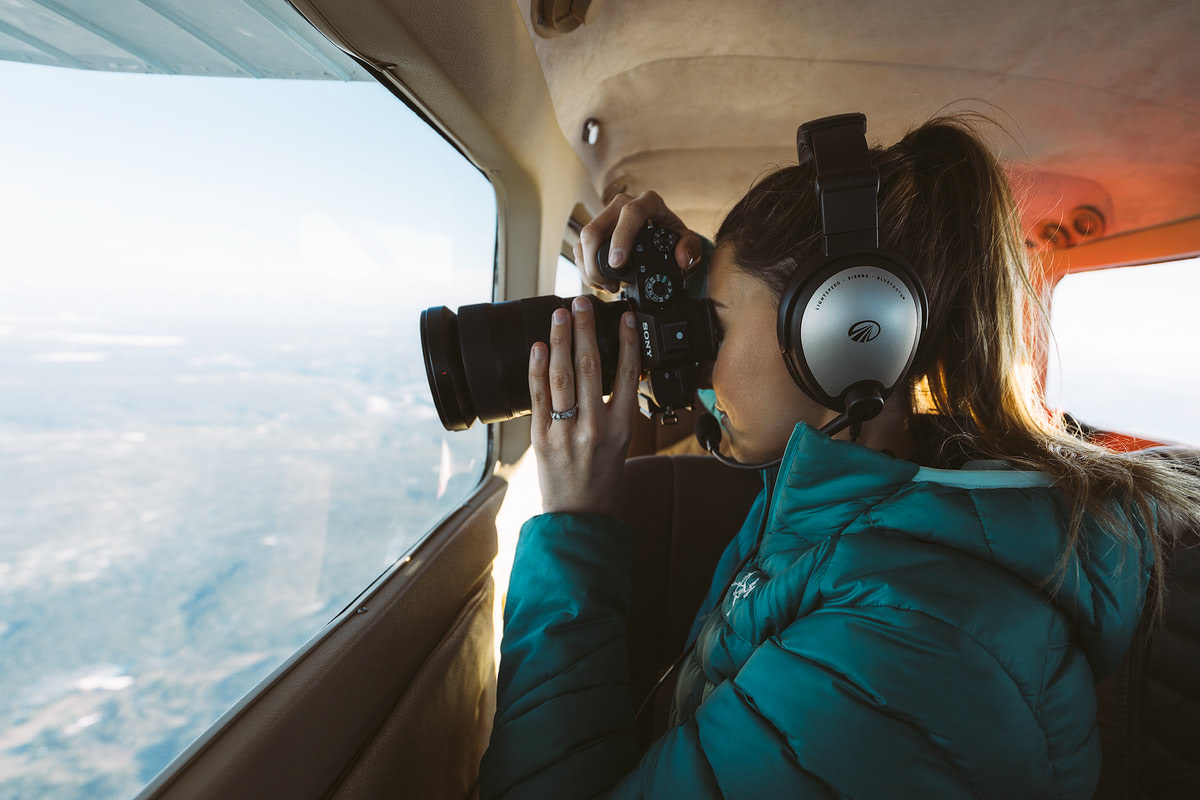 Some more photos from the flight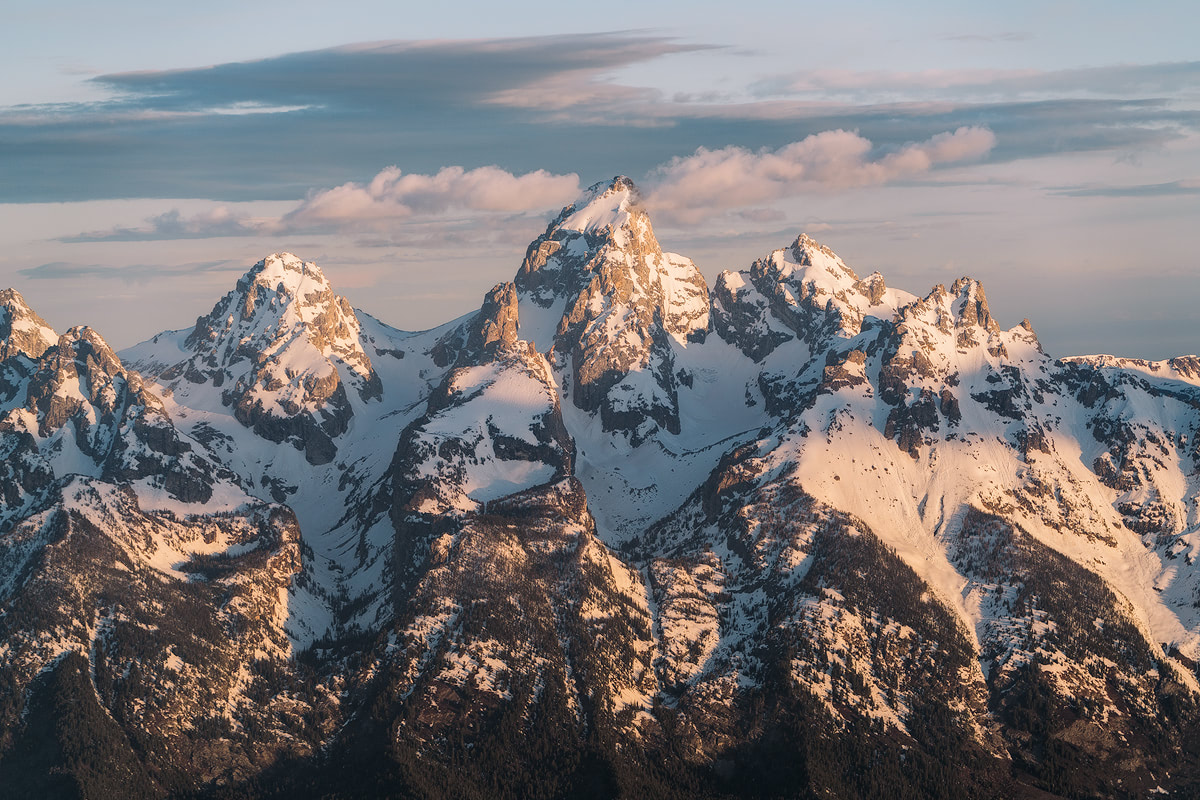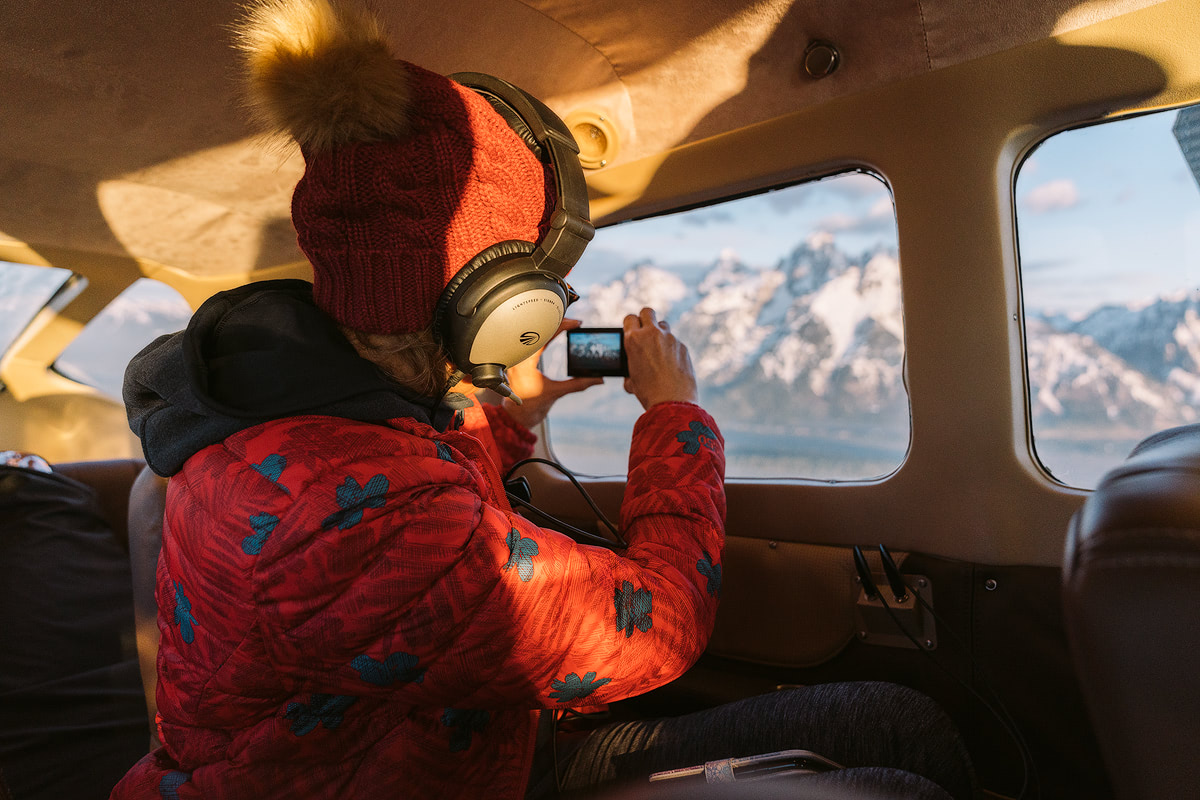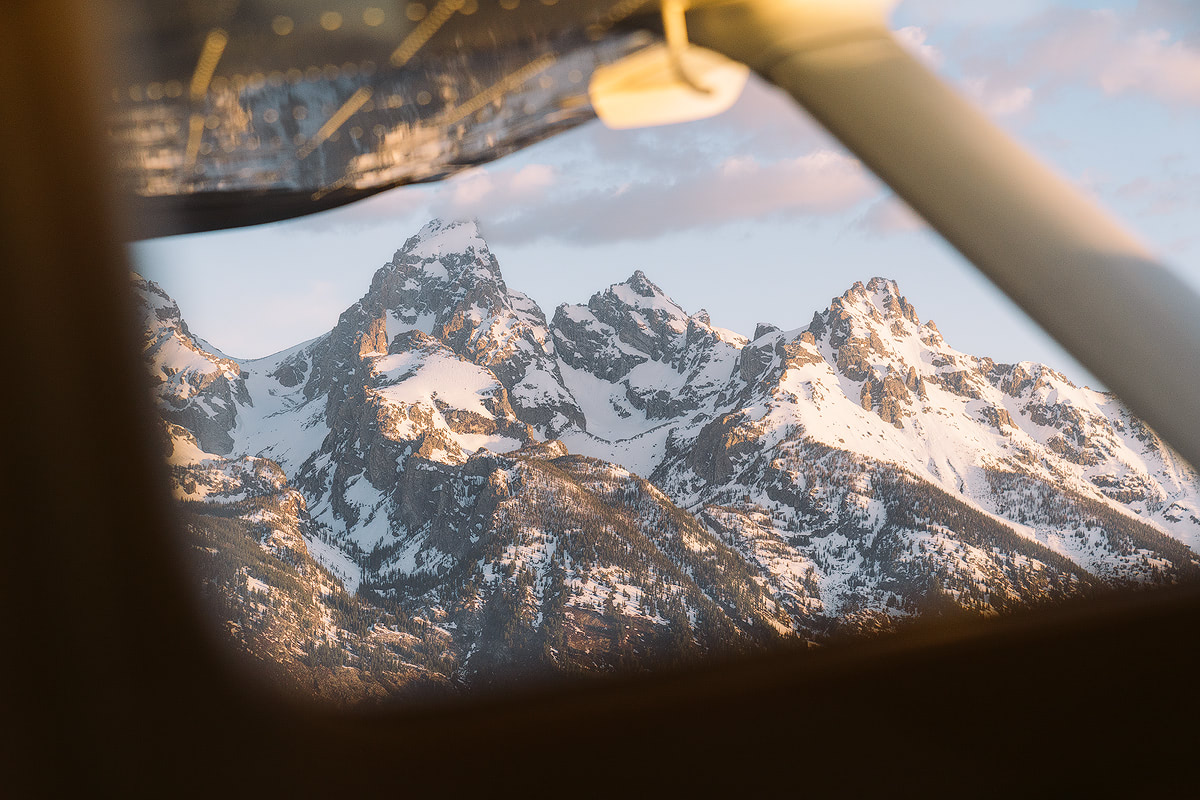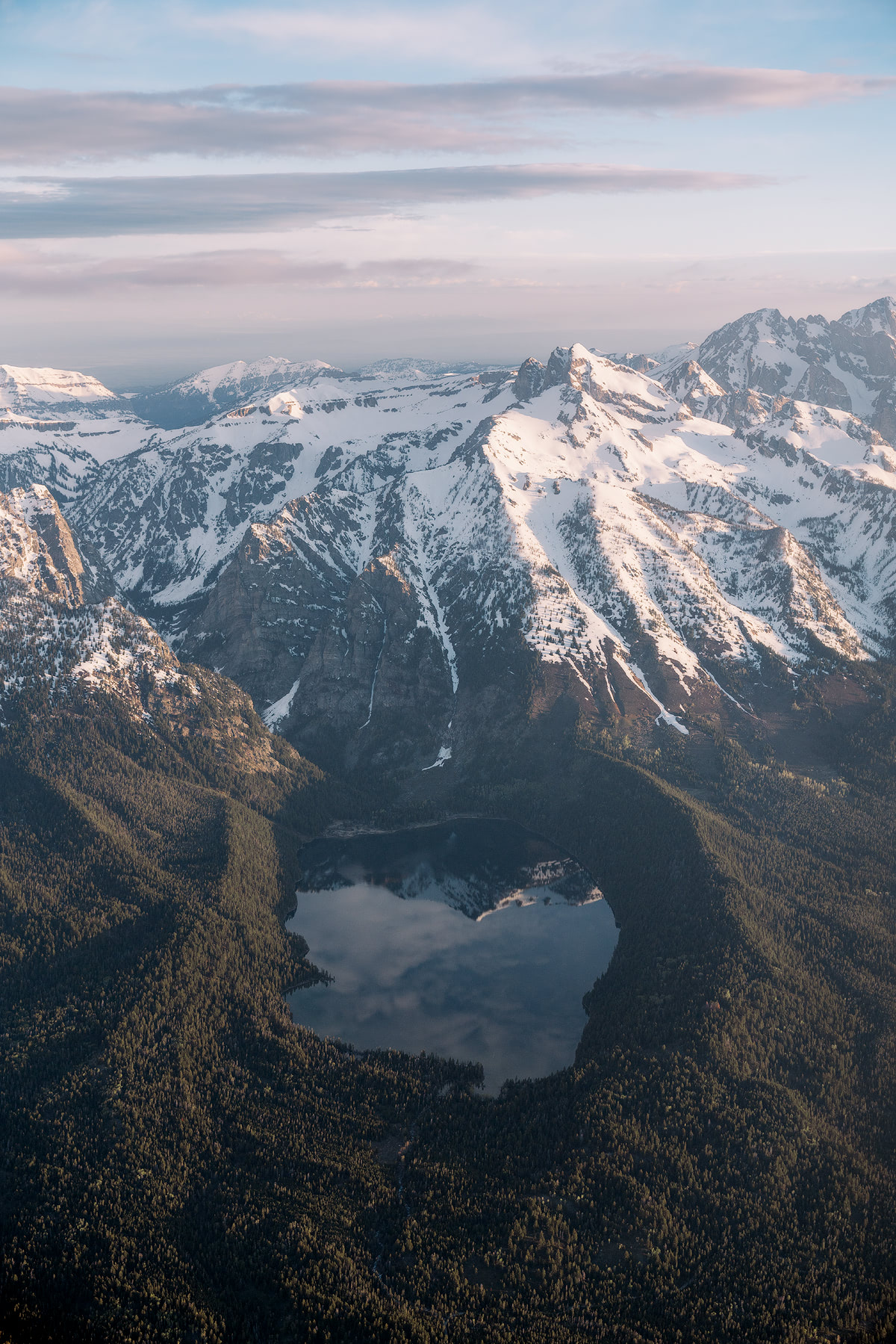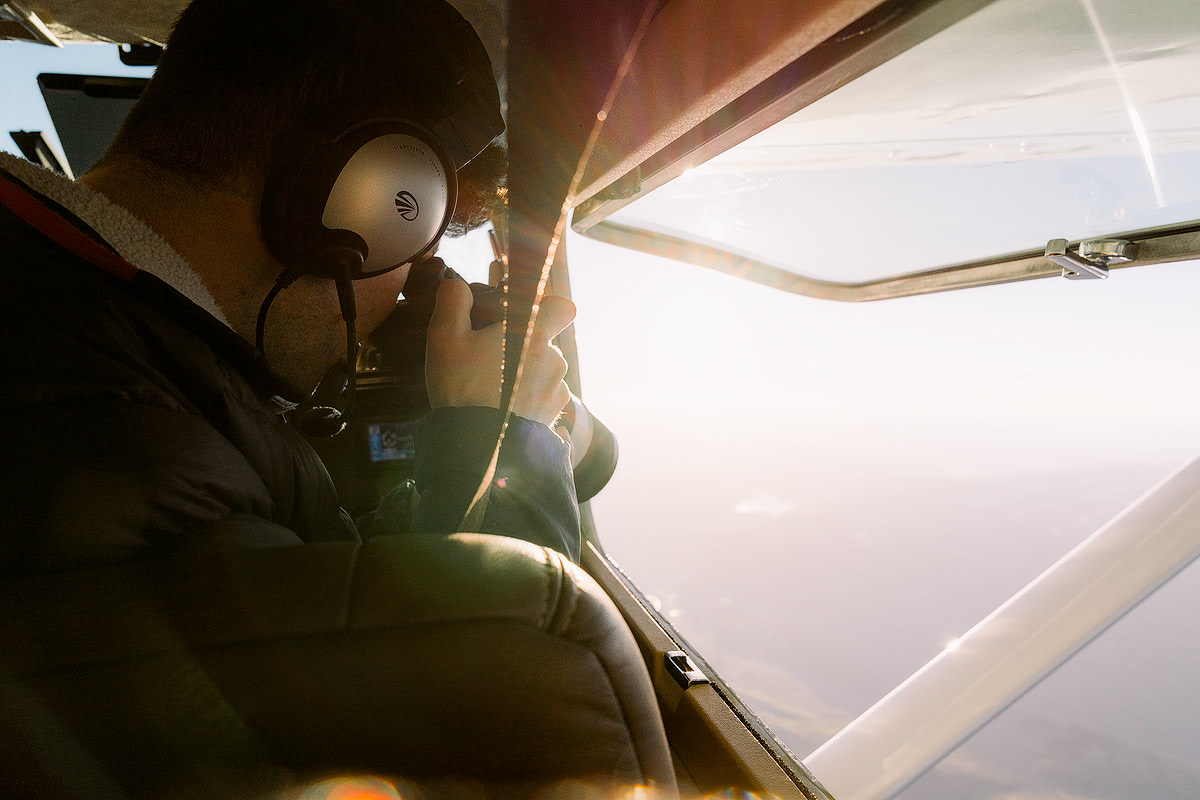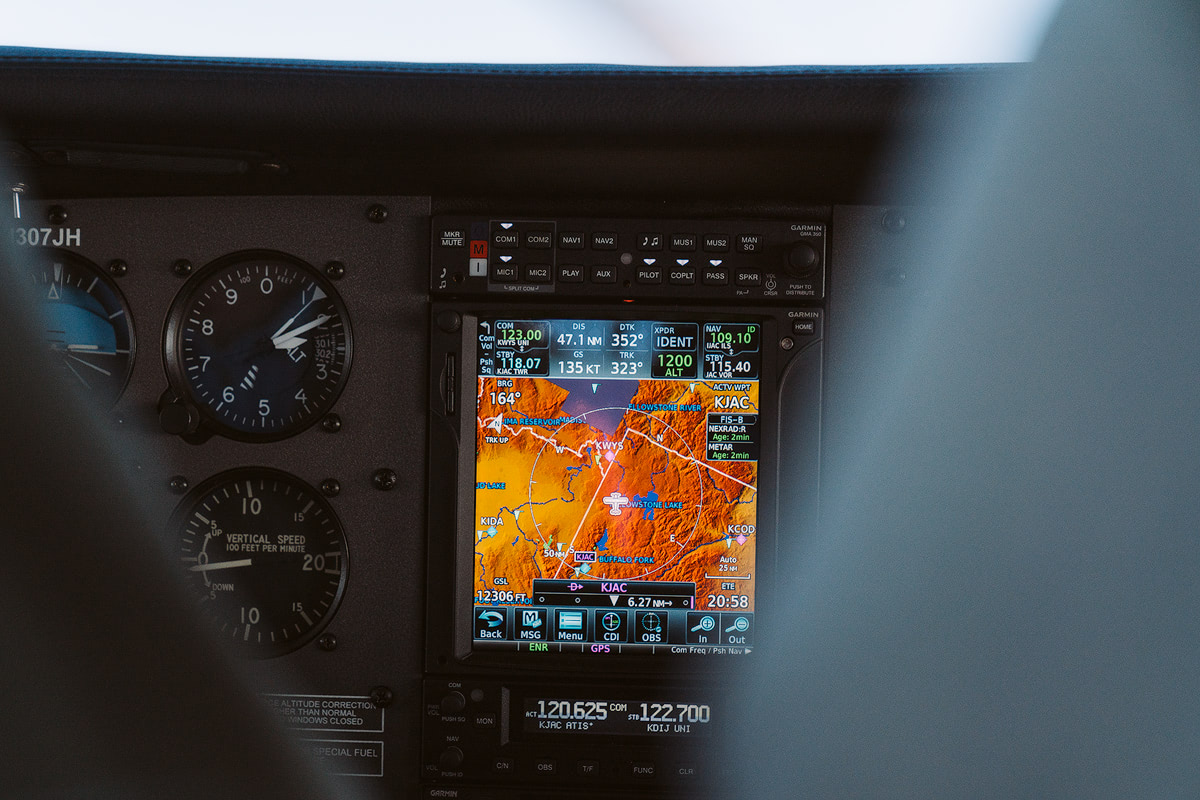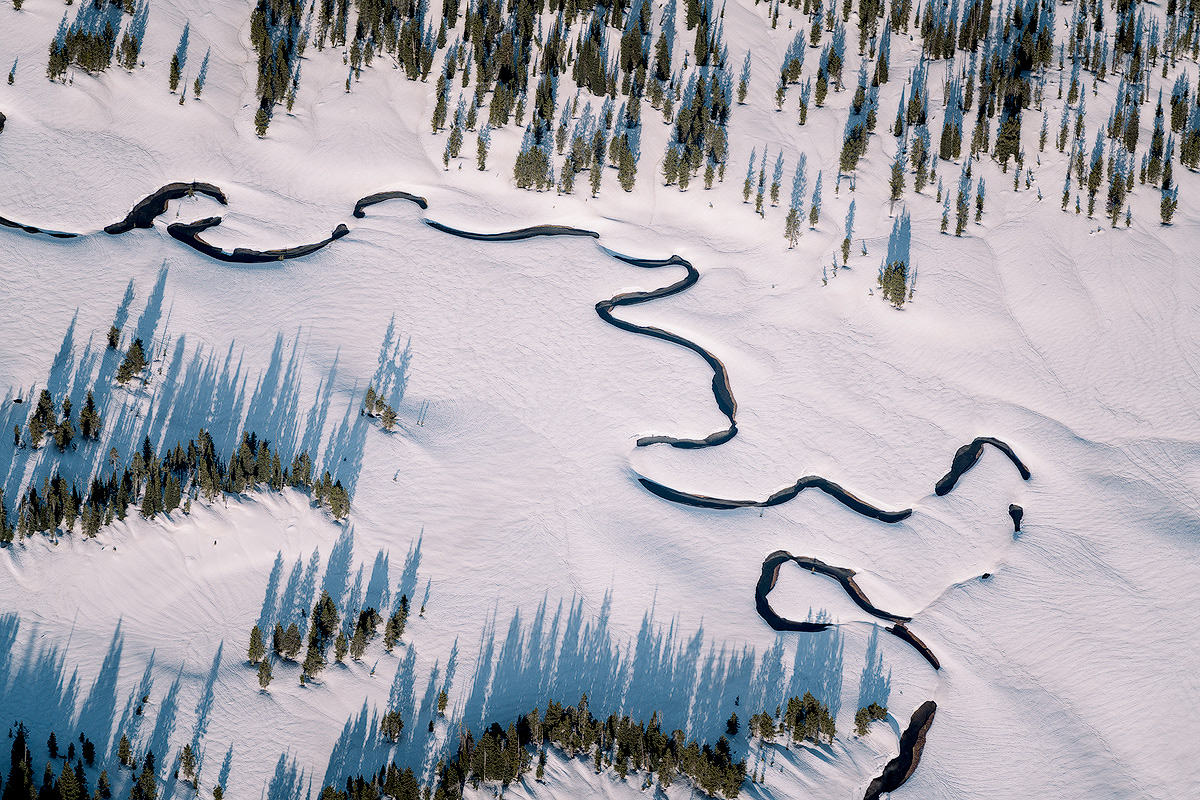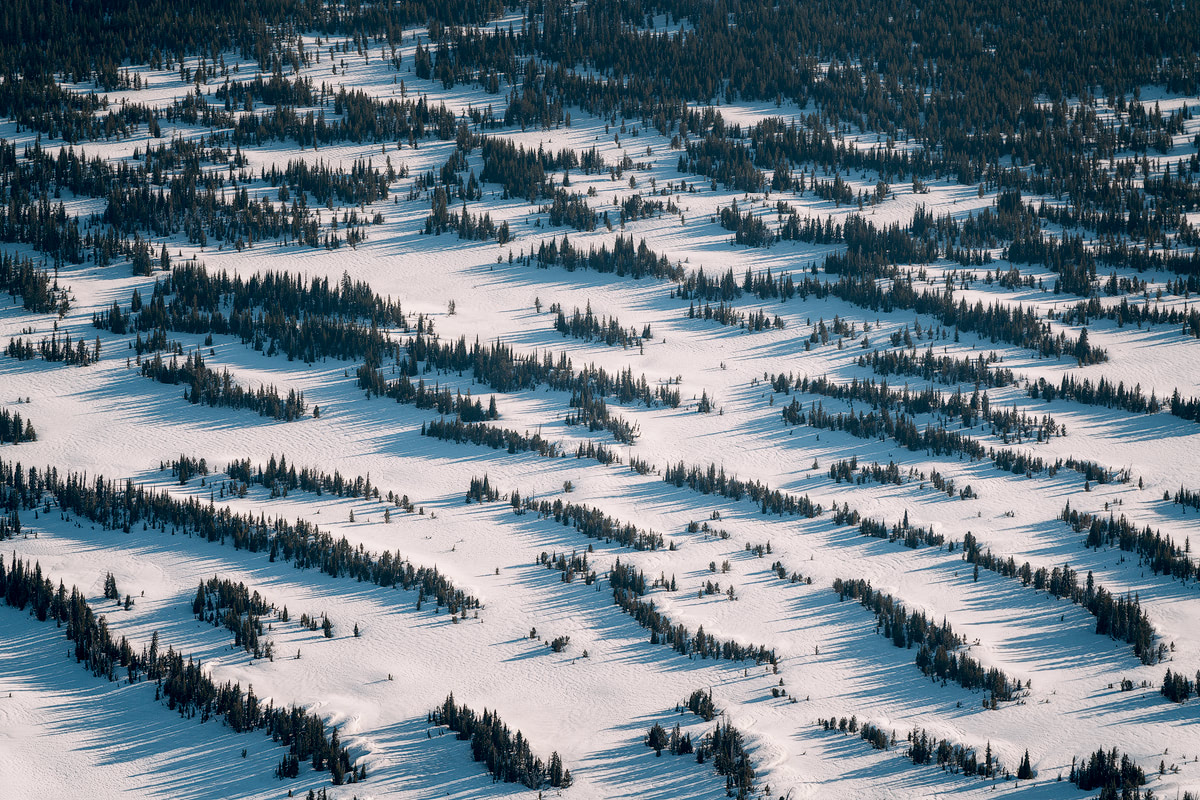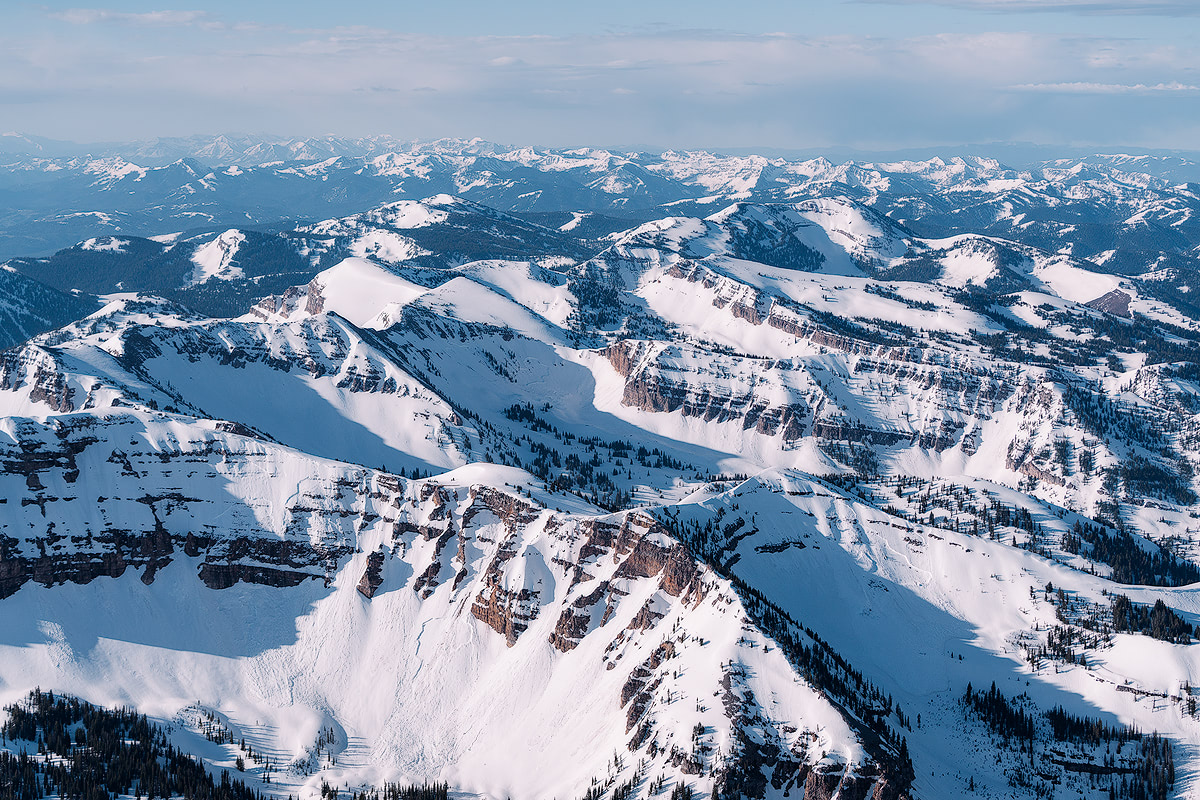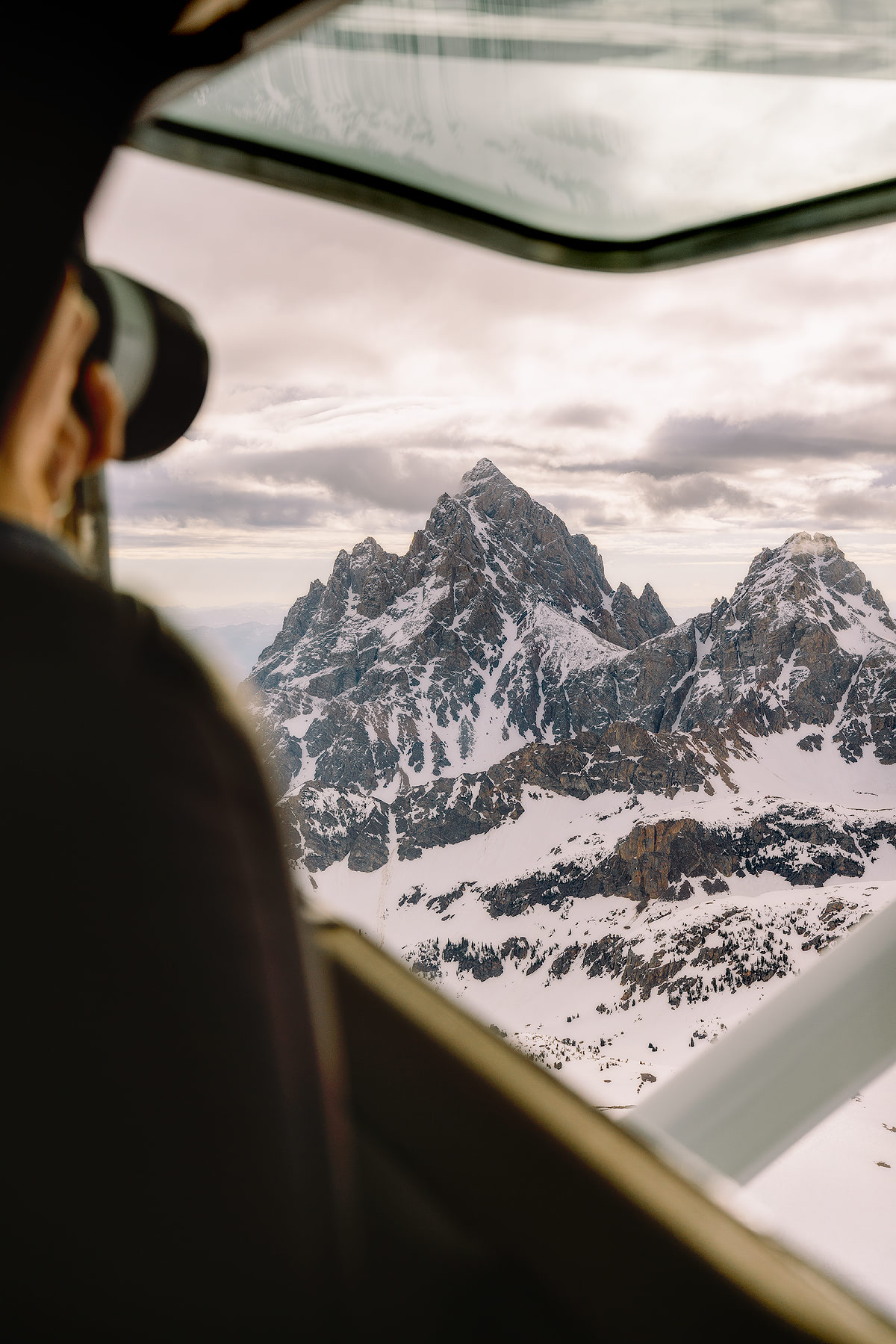 PIN for later!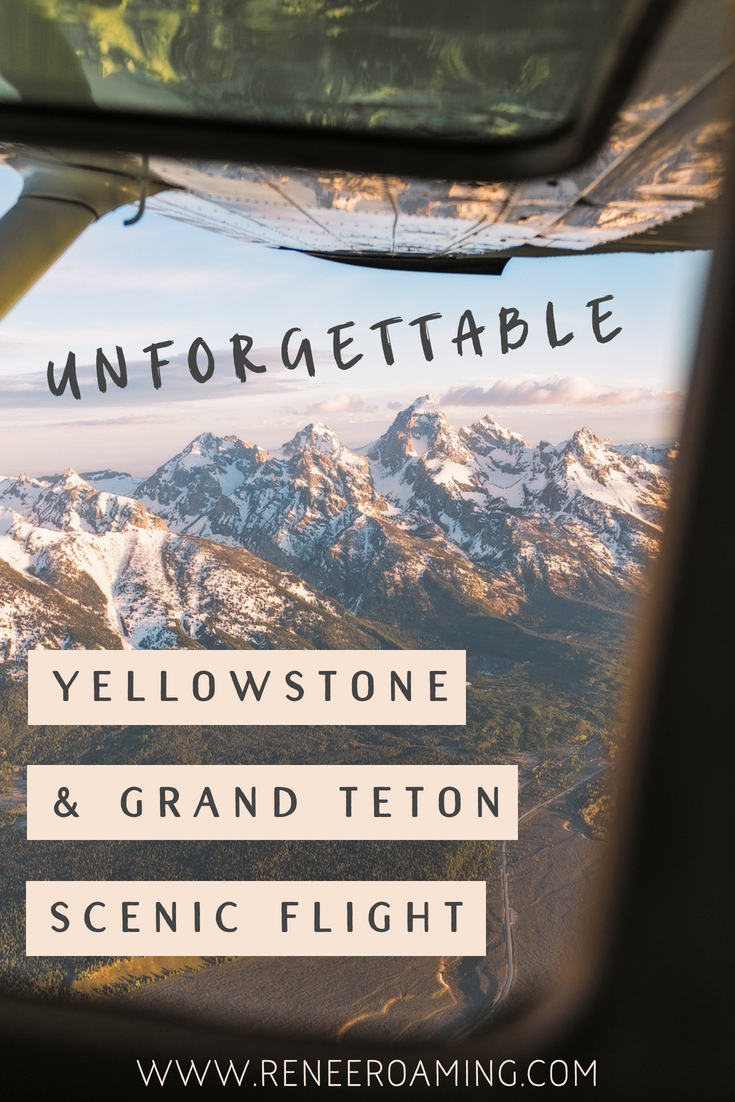 ---
Disclaimer: a massive thank you to Fly Jackson Hole for partnering with us and helping to make this experience possible.