The Faroe Islands are unquestionably beautiful and secluded. The 18 islands are located in the middle of the North Atlantic Ocean – northwest of Scotland and midway between Norway and Iceland. Despite being unknown to most, these rugged and wild islands are gaining popularity with tourists. People come to the Faroe Islands to explore the wind-swept scenery, to witness incredible seabird colonies, or to simply escape large tourist crowds.
In this guide, you will find information about getting to and around the islands, where to stay, places to eat, what to pack, must-visit locations and photography tips!
Faroe Islands Travel Guide + Best Photography Spots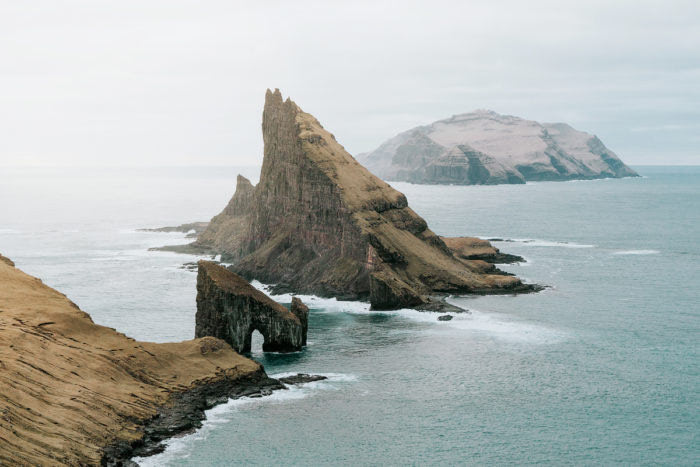 Quick Facts
Official Name: Føroyar (in Faroese)
Population: 49,469 people; 70,000 sheep; 2 million+ seabirds
Language: Faroese & Danish, though English is widely spoken
Currency: Faroese & Danish Krone (DKK)
Capital: Tórshavn, on the island of Streymoy
Time zone: UTC
When to visit: Anytime, with July-August being the most popular
Fun Fact: Faroes has its own version of Google Street View, called "Sheepview 360". Yep you guessed right – they literally strap a 360 camera to a sheep and let it run around. Watch the videos here
Getting There
Despite being remotely located, it is much easier than you would think to get to the Faroe Islands. Cities such as Copenhagen, Reykjavík, and Edinburgh have direct routes to the islands. My Atlantic Airways round-trip flights (in late March) from Reykjavík cost around $300 USD, including baggage (read all about my Iceland trip here!) If you would prefer to arrive by boat, the Smyril Line's ferry, M/S Norröna, sails to the Faroe Islands from Hirtshals in the north of Denmark and from Seyðisfjørður in Iceland.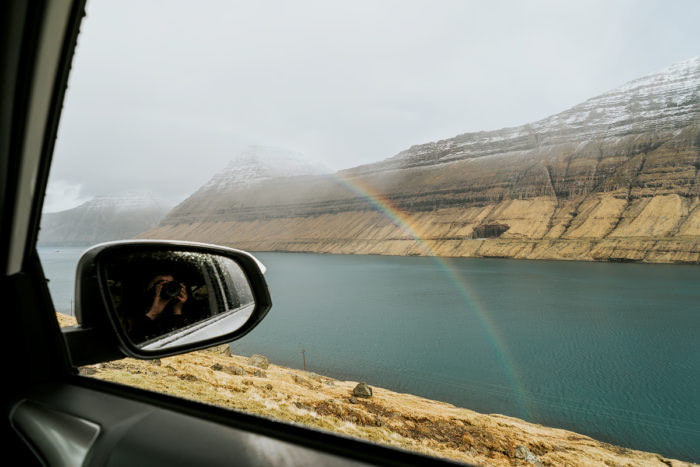 Getting Around
The islands are incredibly easy to navigate. My husband and my preferred transportation was a rental car through 62°N. The islands are connected by a network of well-maintained roads, tunnels, bridges, ferries and helicopter services. There are affordable and regular bus services between islands and attractions if you prefer public transport. I personally love the freedom of going wherever, whenever I want when traveling. Plus, gas is relatively cheap in the Faroe Islands compared to most Nordic countries.
Visiting some of the islands by ferry is a fun day trip. We chose to explore the islands of Sandoy and Kalsoy, at a price of about $30 USD for the two of us and a small car on each island. Getting to the islands of Vágar and Borðoy will cost you around $15 USD round-trip in order to use the sub-sea toll tunnels.
Navigating the islands is easy with the use of basic paper maps and Google Maps. I would recommend getting a local sim card (pick it up at the information desk at the airport) so that you can use the GPS on your phone. Oh and watch out for sheep! They are EVERYWHERE in the Faroe Islands.
Where to Stay
Tórshavn is a fantastic home base due to its central location to most attractions. It also has the advantage of being the capital city and therefore provides easier access to restaurants and groceries. My husband and I stayed in a lovely Airbnb in the downtown area for about $500 USD for 7 nights (use this link for $40 off your first Airbnb trip!) You could also opt to stay various nights on different islands. For example, you could split your time between Vágar, Streymoy & Borðoy. This would result in less driving between attractions but would also offer less flexibility with weather conditions. We found that it was common for one island to be rainy when another island was completely sunny, so we simply chased the best weather each day.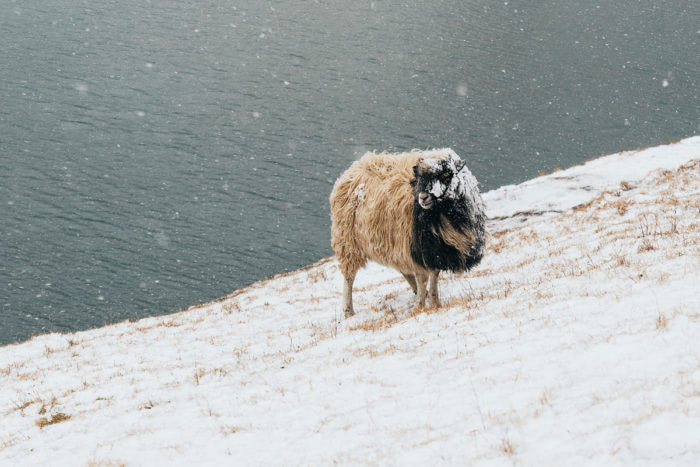 Food
Restaurants are nice but also pricey in the Faroe Islands. In Tórshavn, you can get deliciously fresh seafood at high-rated restaurants such as Aarstova & Barbara's Fish House. Interestingly, the gas stations had some affordable but also tasty food options! The Effo gas station fish and chips were under $10 USD and definitely hit the spot after a long day of exploring. Emilia Fast Food in Tórshavn was another affordable place to grab a bite to eat.
What to Pack
No matter what time of the year you are visiting, you should consider taking clothes suitable for wet, cold and windy conditions. The weather can change very quickly in the Faroe Islands. One day (in late March) I witnessed snow, thick fog, sunshine & hail all within 2-3 minutes. Hiking boots are another necessity if you plan to get out of the car/bus and explore a little. The ground can be wet and some hikes do not have a designated or well-maintained trail.
Must See Locations
There is definitely more to see then the locations listed below – these are just some of my favorites!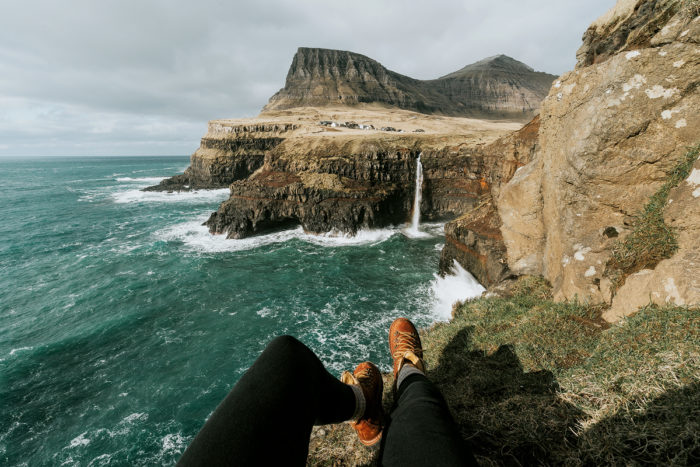 Gásadalur, Vágar 
This tiny village boasts the magical Múlafossur waterfall, which flows directly into the ocean. The area is surrounded by lush fields, towering mountains, and quaint farms. Definitely a must see!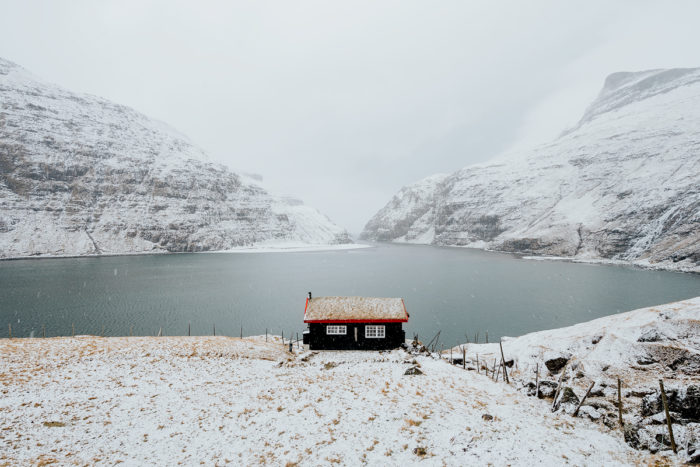 Saksun, Streymoy 
Tucked away from sight, this hillside village is located inside a natural amphitheater and above a tidal lagoon. Saksun may only have 14 inhabitants but boasts unparalleled mountain views. The village includes a 160-year-old church and an active sheep farm which also functions as a museum.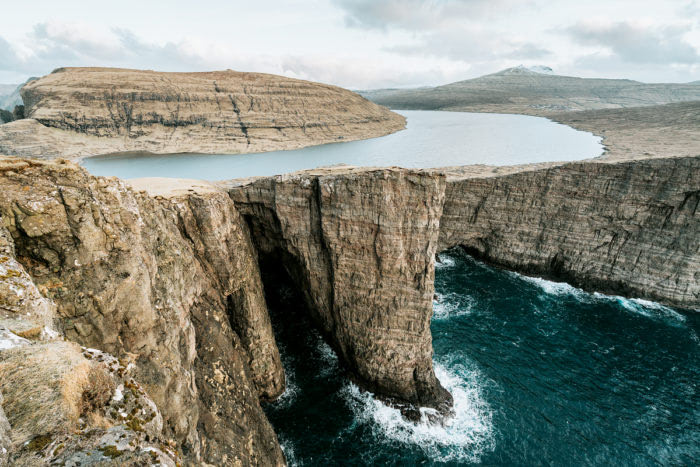 Lake Sørvágsvatn, Vágar 
Not only is this the largest lake in Faroes, but Sørvágsvatn sits right next to the ocean and features the impressive Bøsdalafossur waterfall. It takes less than an hour to hike out to the view you can see in the above photo – absolutely worthwhile!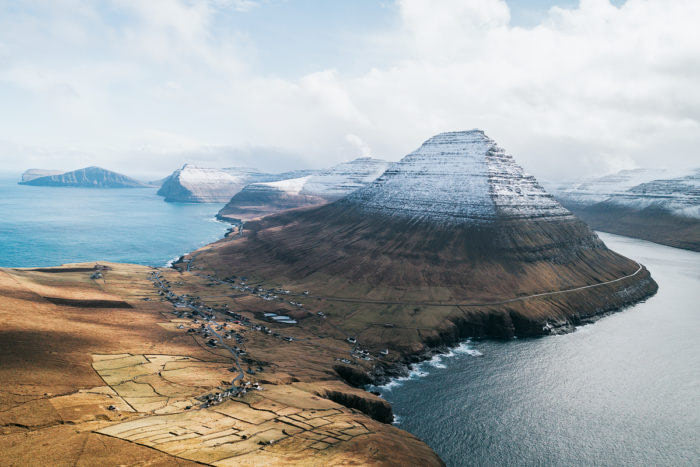 Viðareiði, Viðoy 
This village is the northernmost settlement of the Faroe Islands. Hiking the mountain behind the village, Villingardalsfjal, provides gorgeous views of the nearby fjords and mountains, though you should allow 3-4 hours.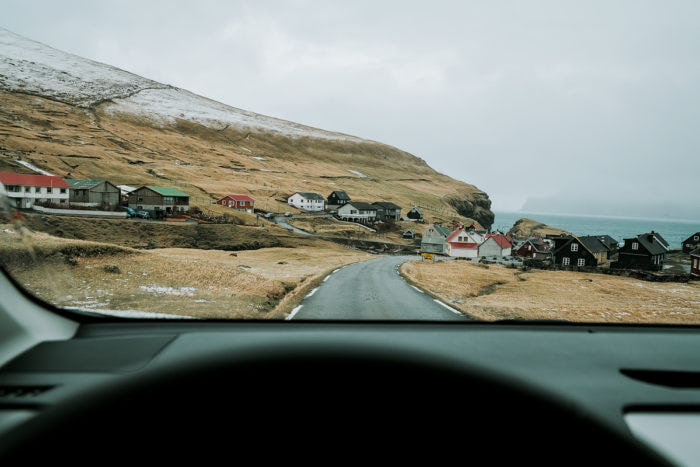 Gjógv, Eysturoy 
This charming village is surrounded by mountains on three sides, with the north side opening out to the Atlantic Ocean. A 200 m / 656 ft long sea-filled gorge runs from the village into the ocean, splitting the town down the middle. Take a stroll around and admire the old timber-walled and turf-roofed cottages.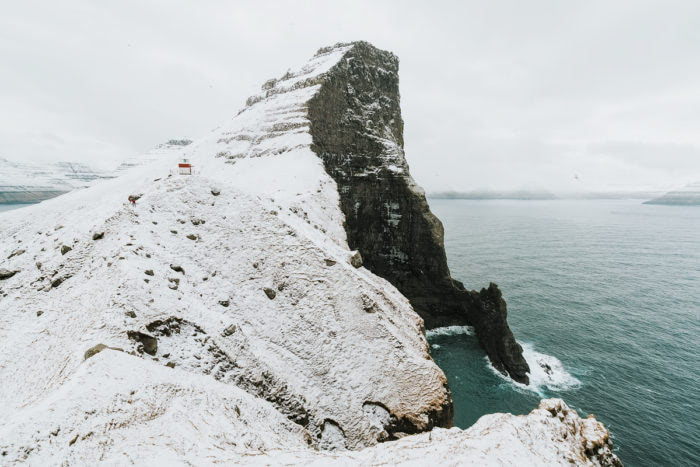 Kallur Lighthouse, Kalsoy 
The island of Kalsoy can be reached by ferry from Klaksvík. Its thin shape is dotted with mountain peaks, valleys, and tiny villages – reached only via road-tunnels. Hike out to Kallur Lighthouse at the northernmost tip of the island for impressive sea cliff views.
Photography Tips
With the landscapes being so undeniably beautiful, it is hard to take a bad photograph in the Faroe Islands. Here are some tips for taking the best possible photos:
The most practical lenses to take on your trip are a wide angle (e.g. 16-35mm), a mid-range lens (e.g. 24-70mm) and a zoom lens (e.g. 200mm+). I was particularly surprised at how small/close many of the locations were that I had previously only seen in photos, which was when I found a wide angle lens to be most useful. A zoom lens is handy if you plan to take photographs of the seabirds or cliffs in the far distance (e.g. "Risen & Kellingin").
Taking a drone to the Faroe Islands will allow you to capture stunning aerial perspectives. Though, be warned that the winds can be very strong and also be mindful not to disturb wildlife.
Take loads of lens cleaning wipes/cloths with you! The wind and ocean breeze makes for some challenging shooting conditions!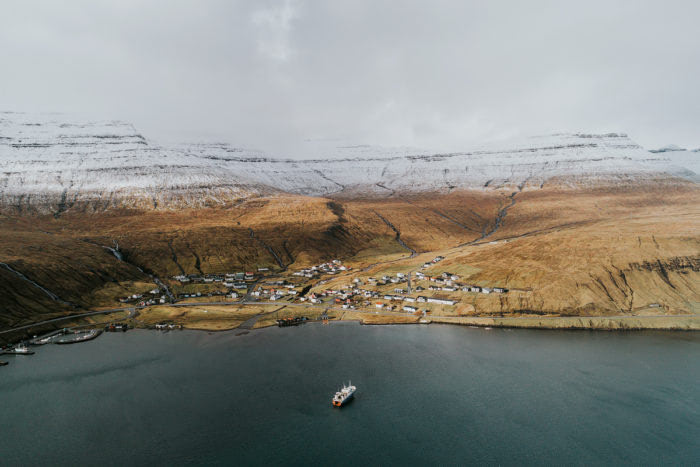 Find Out More
PIN FOR LATER!


Disclaimer – This trip was in collaboration with Visit Faroe Islands & Atlantic Airways. As usual, all opinions and recommendations are unbiased. All photos were taken by myself or my husband, Matthew Hahnel.