My husband and I recently went on an adventurous short getaway to beautiful British Columbia, Canada. Being based in Seattle, it's an absolute no-brainer to explore British Columbia at least a couple of times a year… it's only a 2 hour drive!
As many of you know, my husband and I are full-time travel photographers and bloggers. That means we live, work and travel as a couple almost 24/7… and therefore have to be very mindful about how we spend our free time together. Each week we try and do at least one thing together as a couple that pairs quality time and things we love, which for us usually involves some sort of travel or adventure!
Nautica recently reached out to us to partner on an exciting adventure to celebrate their new fragrance, Voyage Heritage. What better way to put it to the test then by seeing if it holds up to some good old hiking, camping and road tripping?! Keep reading to see what we got up to!
Couples Adventure Getaway to British Columbia, Canada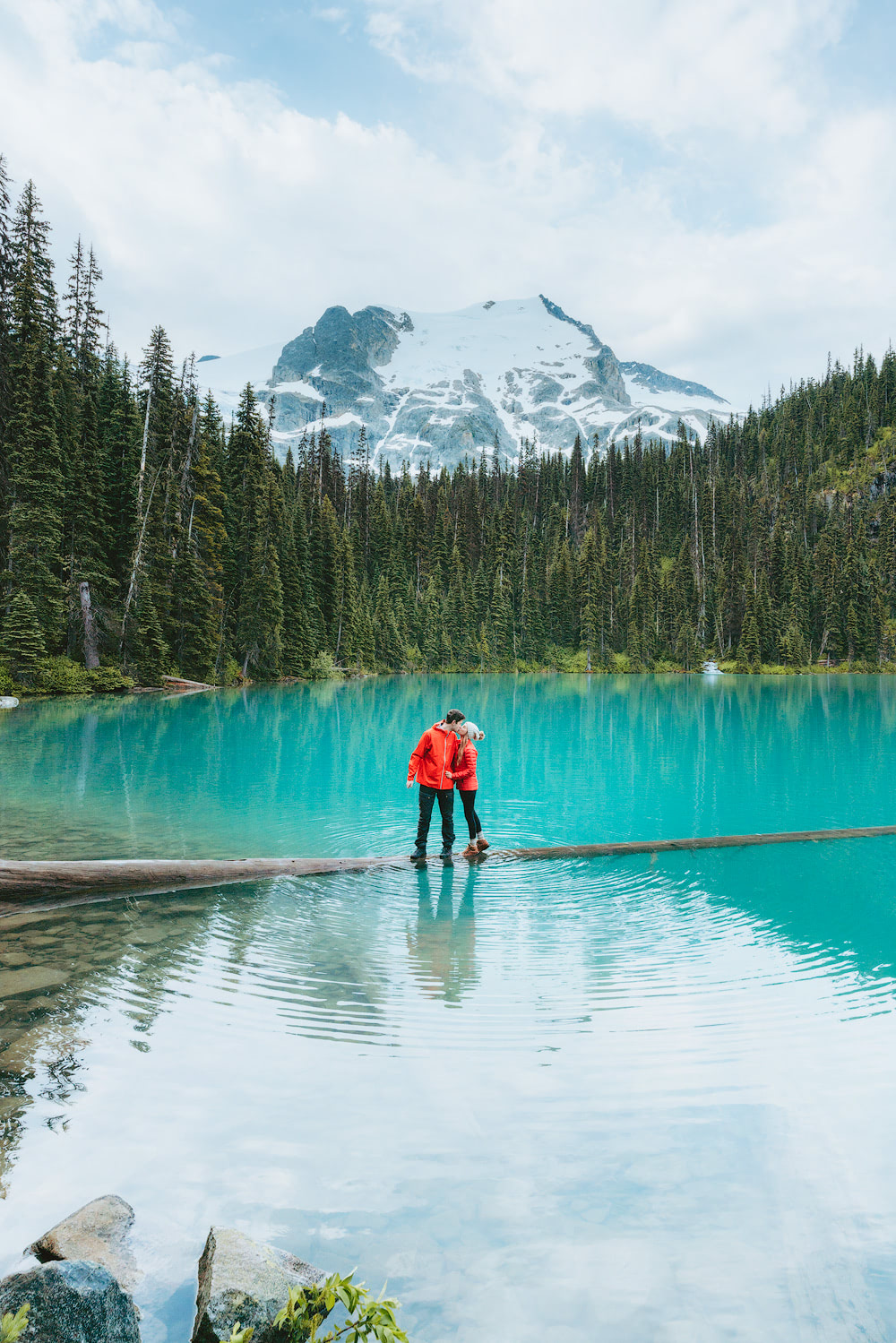 1st stop: Golden Ears Provincial Park
We have wanted to explore Golden Ears Provincial Park ever since we moved stateside 3.5 years ago. I am happy to say that the park's beauty did not disappoint!
Our first task was to find a campsite. We opted to stay at the Gold Creek Campground and were impressed with the large campsites, fire pits and lush forest surroundings.
We typically explore parks in the morning and afternoon hours to avoid the crowds and for the best photography light. So after setting up camp we decided to hang out and read our books to the sound of birds and the nearby river (bliss!)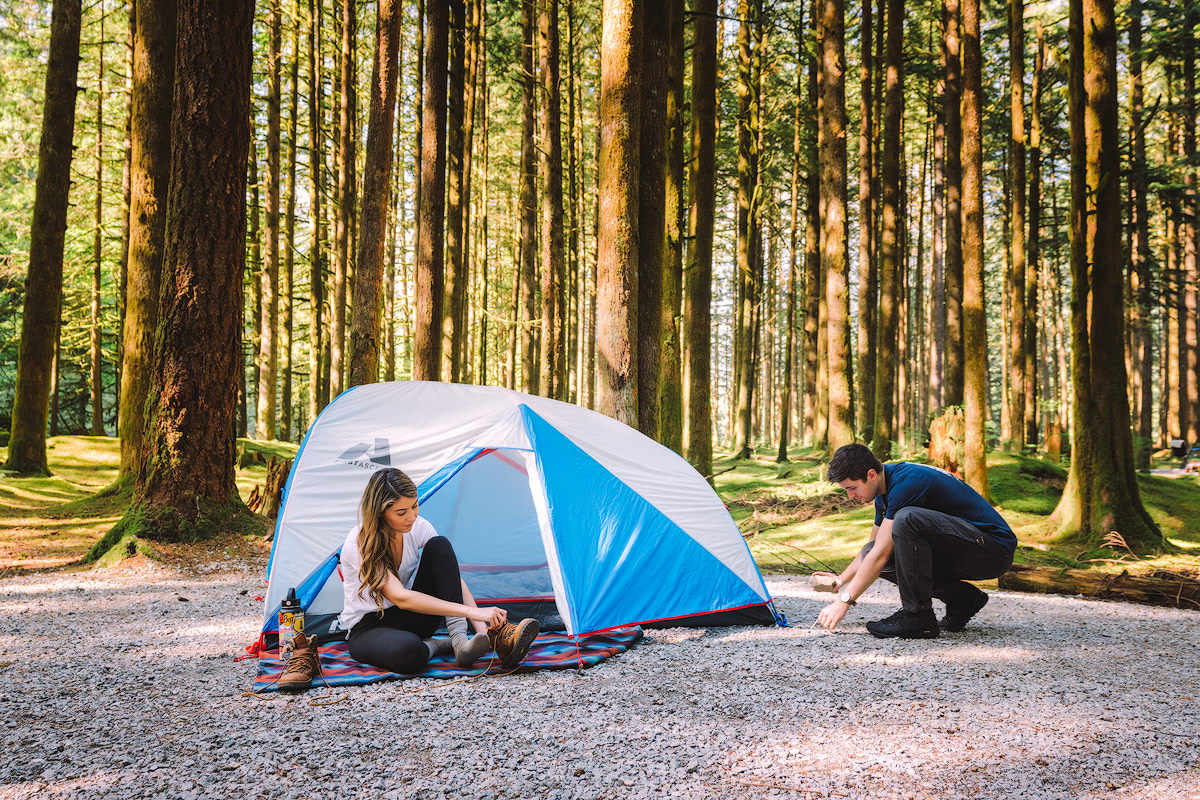 Pictured: Eddie Bauer Tent, Danner Boots, Hydroflask, Glyder Apparel leggings, Patagonia Down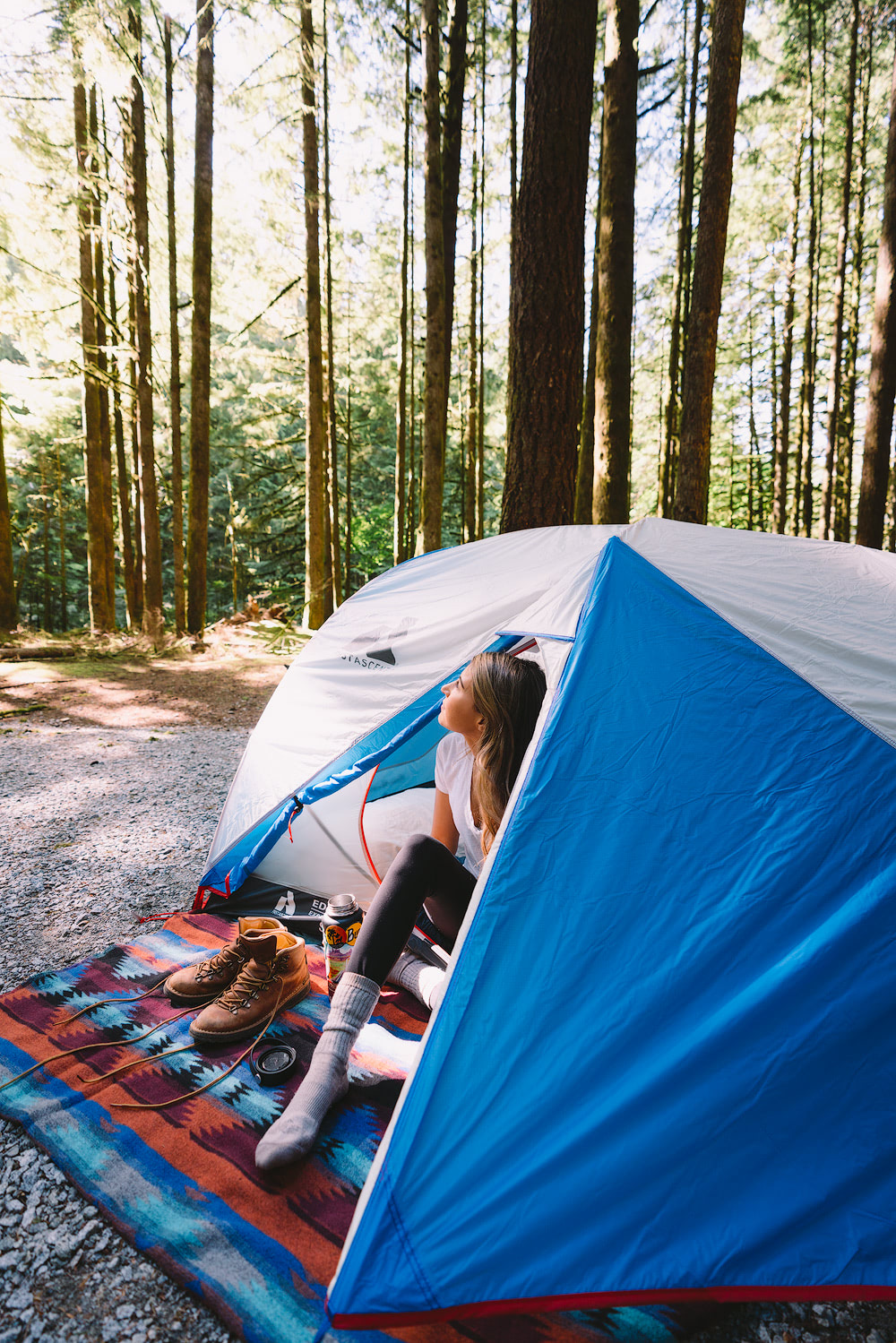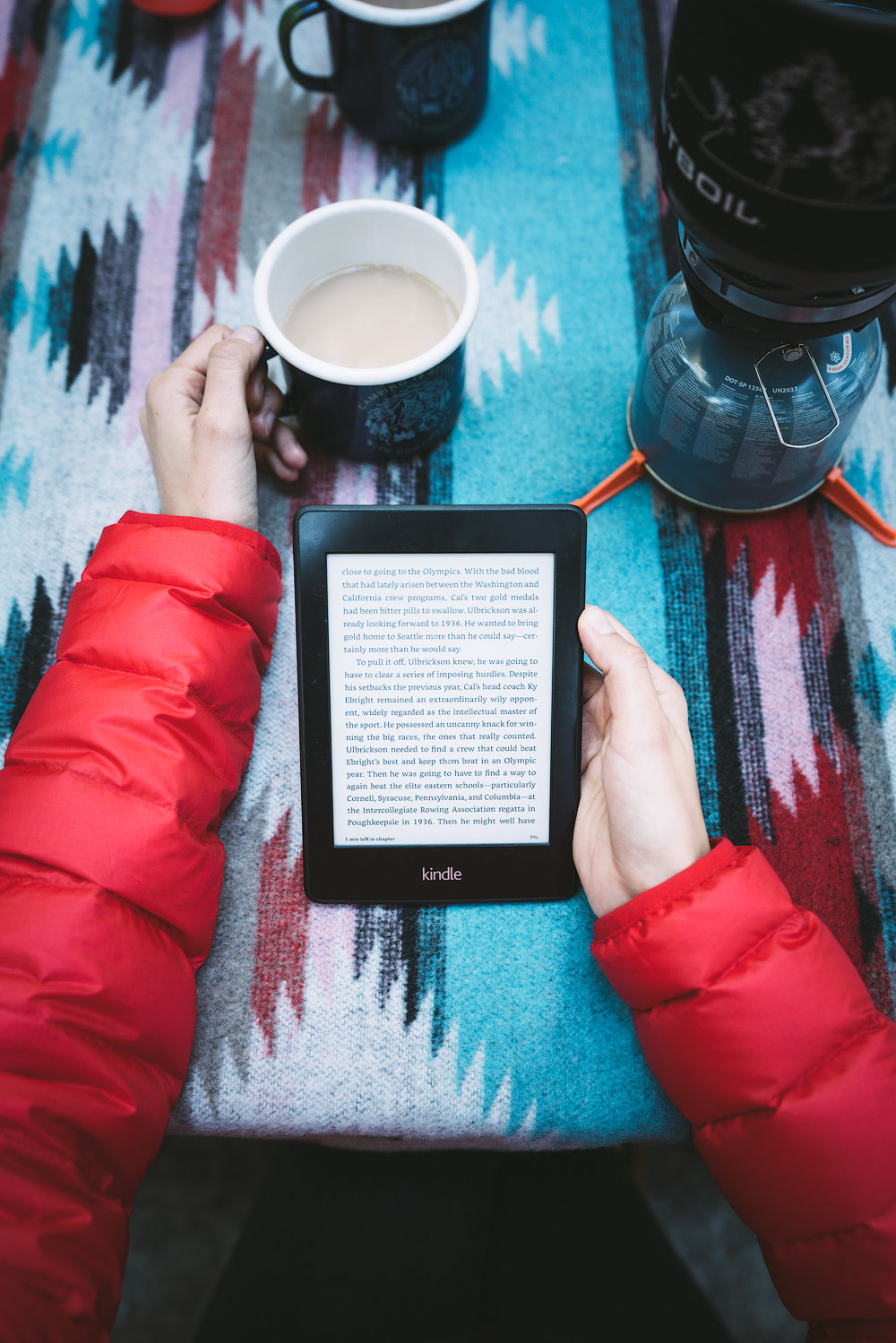 When car camping we like to try and stay as fresh as possible, especially because showers aren't always available. Here are some of the ways we have learned to deal with this over the years:
Pack essential hygiene items: deodorant, tooth brush, tooth paste, etc.
Have a "baby wipe bath" at the end of each day before getting in the tent
Spritz on some fragrance/cologne to freshen up each day
Some other additions: micellar water or face wipes, moisturizer, and dry shampoo
My husband loved wearing the Nautica's new Voyage Heritage cologne on this trip. Its light and fresh notes of citrus bergamot, peppermint and rosemary oil suits his adventurous spirit… and smells delicious!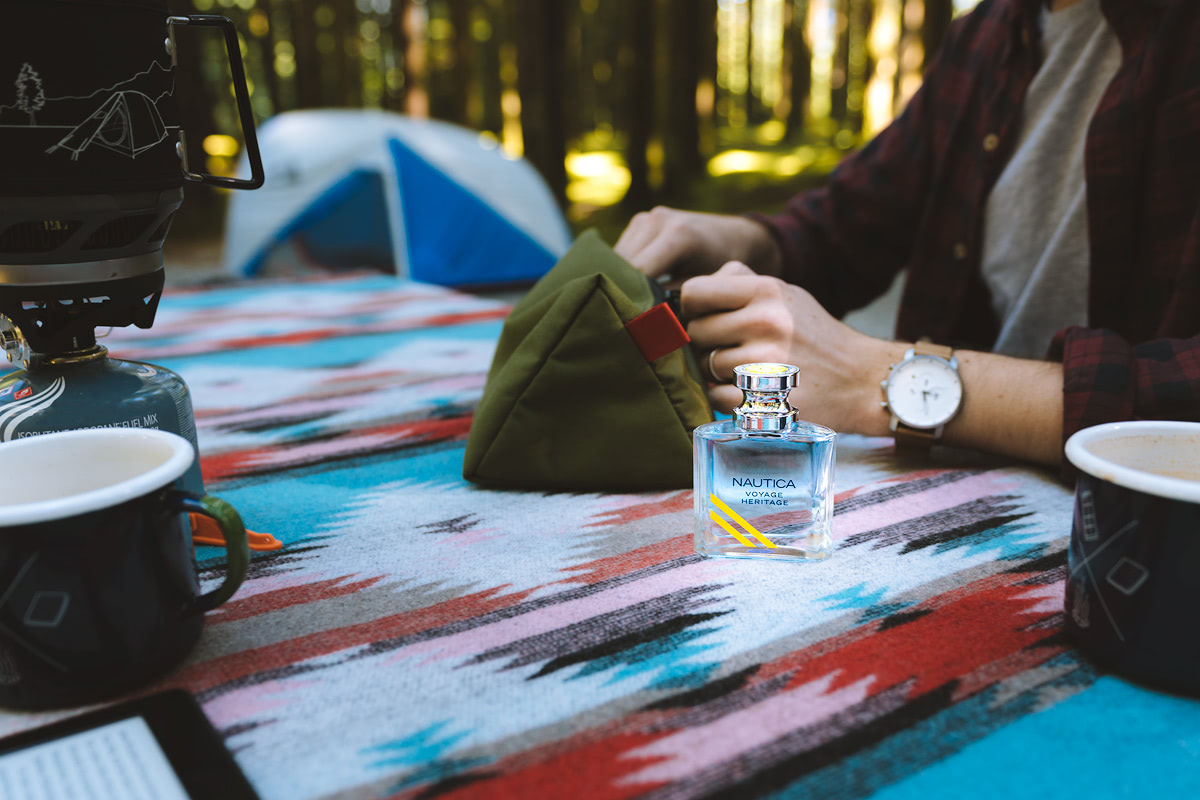 Pictured: Nautica Voyage Heritage fragrance, Topo Designs Dopp Kit, Seattle Chocolate mug, JetBoil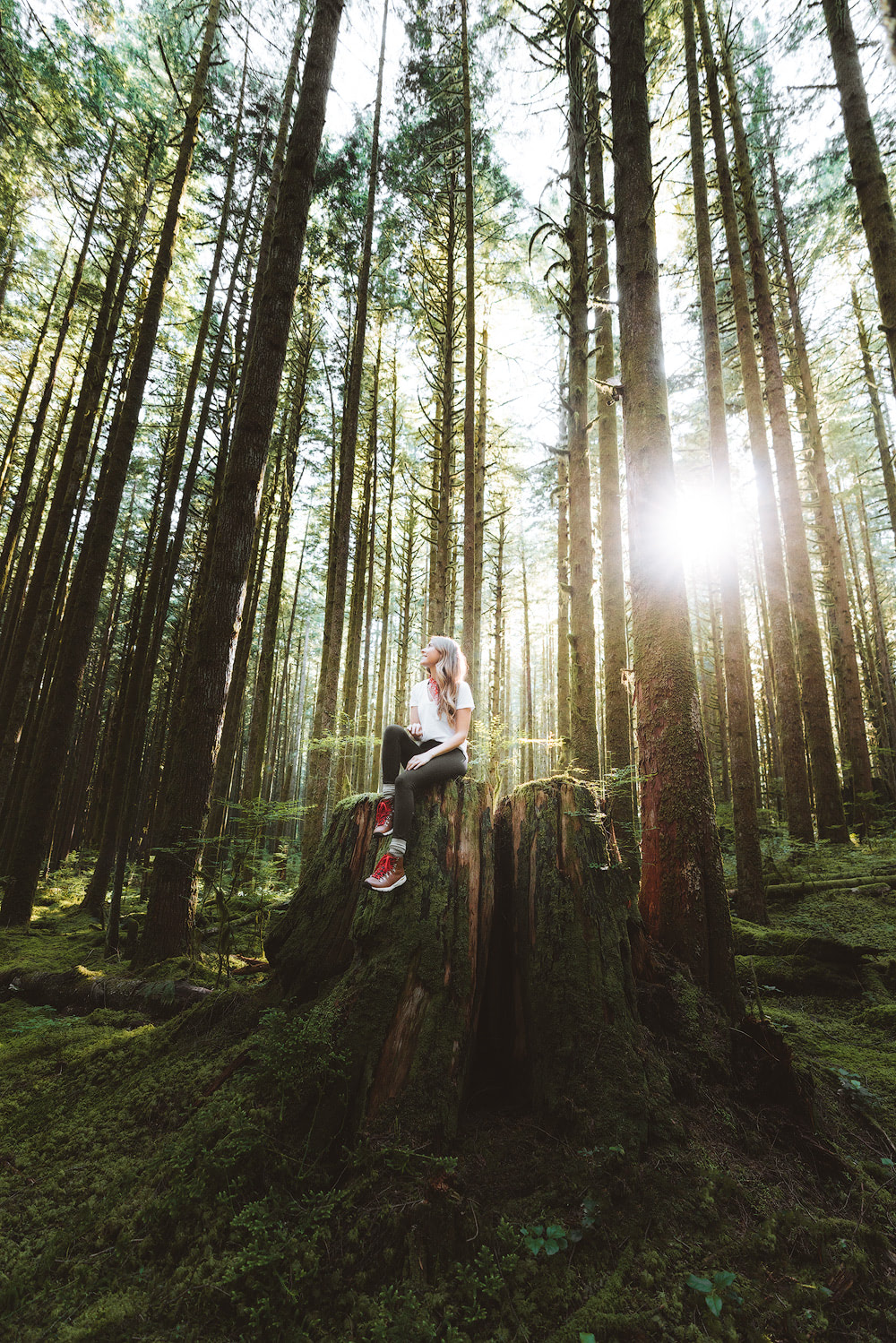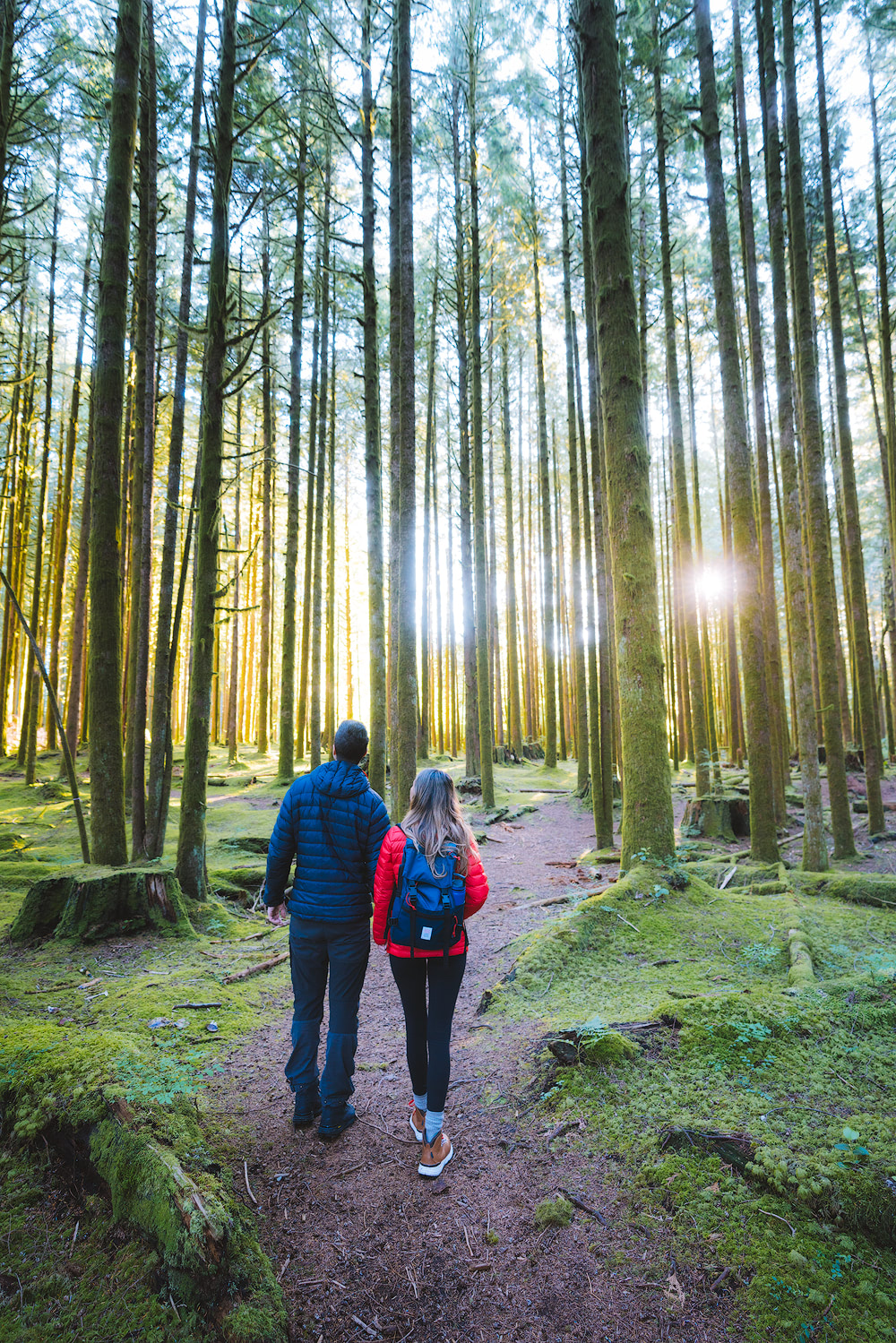 Our favorite places to explore in the park were along the Spirea Nature Trail and the Trail of the Fallen Giants. You could also walk to Alouette Lake from our campground, which was absolutely beautiful at sunset! Shoutout to our friend Lizzy Gadd and her gorgeous pup Pepper for coming to hang out with us for the afternoon!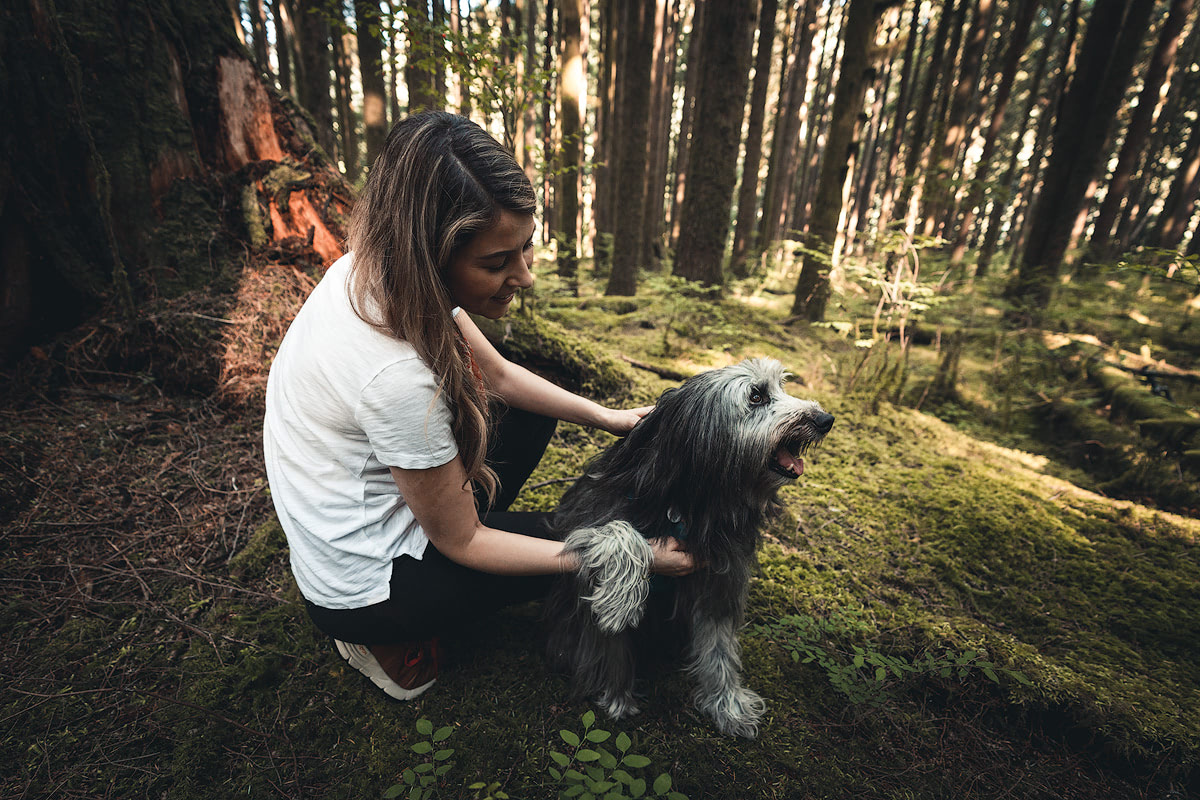 2nd stop: Joffre Lakes
After spending an afternoon, night and morning at Golden Ears Provincial Park we decided to head north to Joffre Lakes for another adventure. The parking lot was approximately 1 hour northeast of Whistler (another good stop if you have the time!)
Everyone has told us that Joffre Lakes is a must-do hike in British Columbia – and they weren't wrong! We loved exploring these beautiful lakes and camping in the backcountry.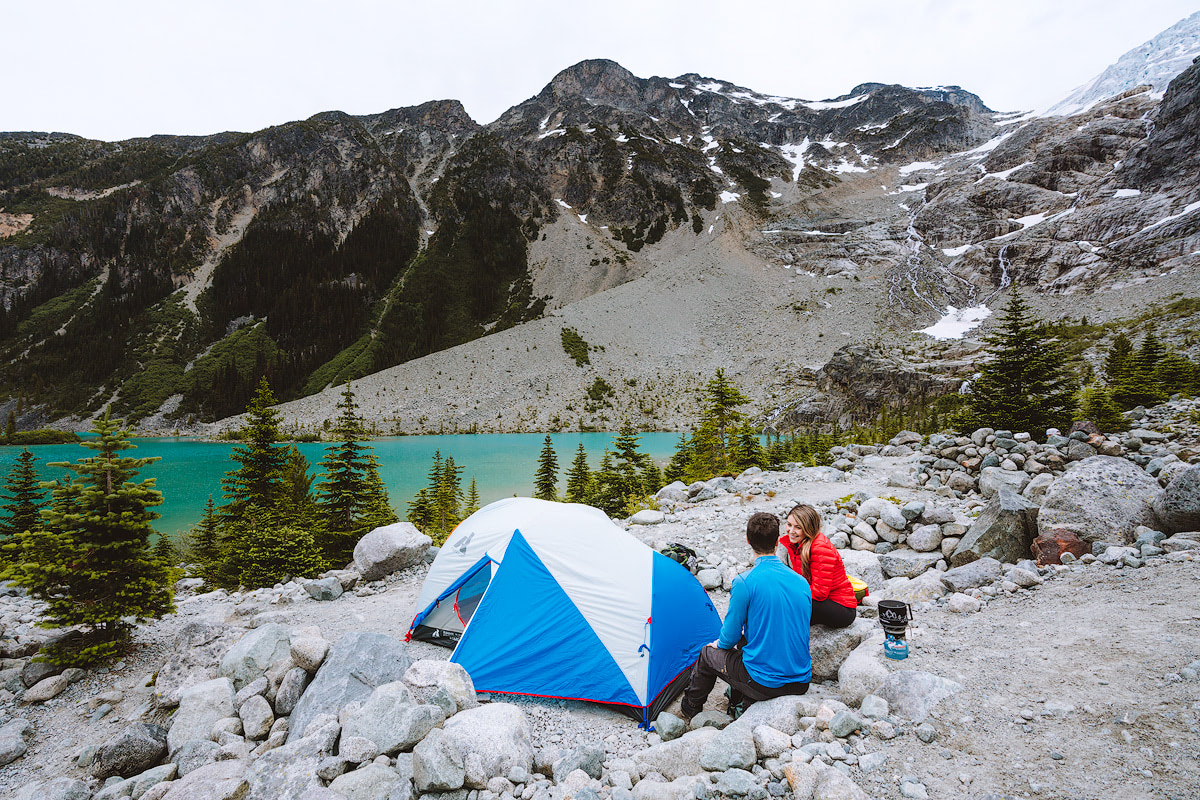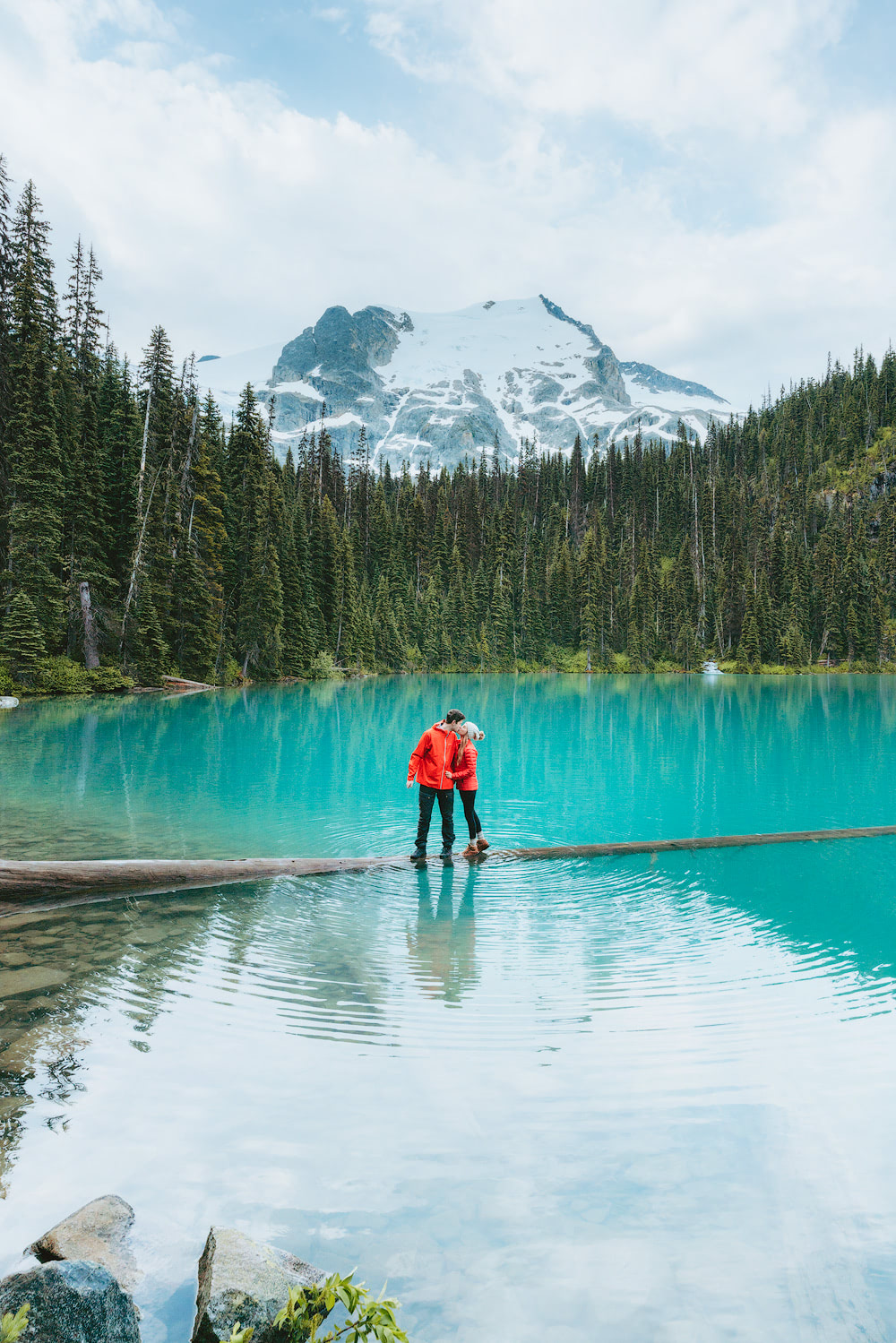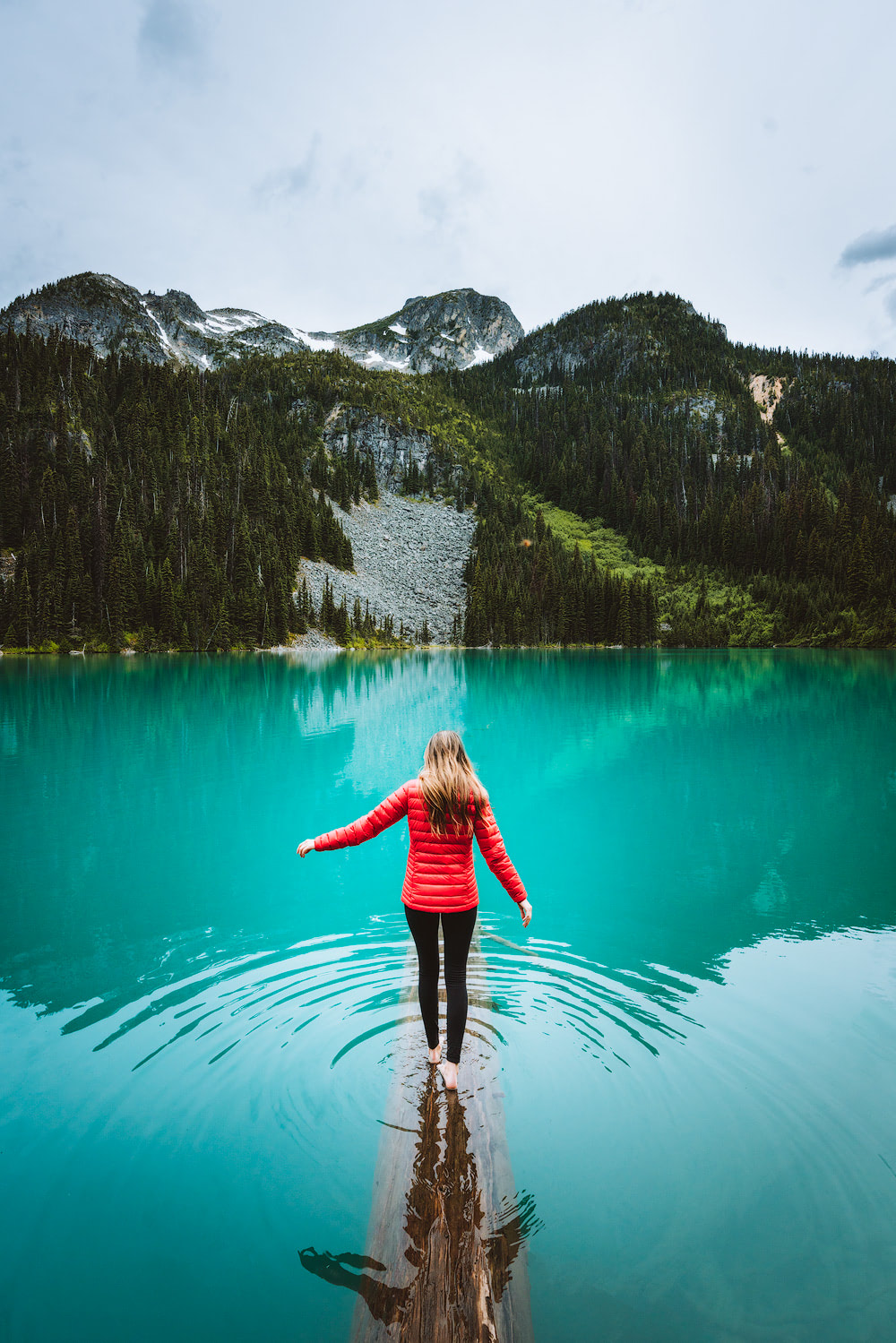 Joffre Lakes consists of 3 beautiful turquoise colored alpine lakes. The lower lake is right near the parking lot and is accessible to all. The view is incredible and the glacier can even be seen from this viewpoint on a sunny day, perched up in the mountains.
From there we hiked uphill about 3kms (1.8 miles) to the middle lake (pictured above). This was probably my favorite of the three lakes and definitely worth the uphill climb. We found an old log to take some photos on and dipped our toes in the water (spoiler: it was FREEZING!)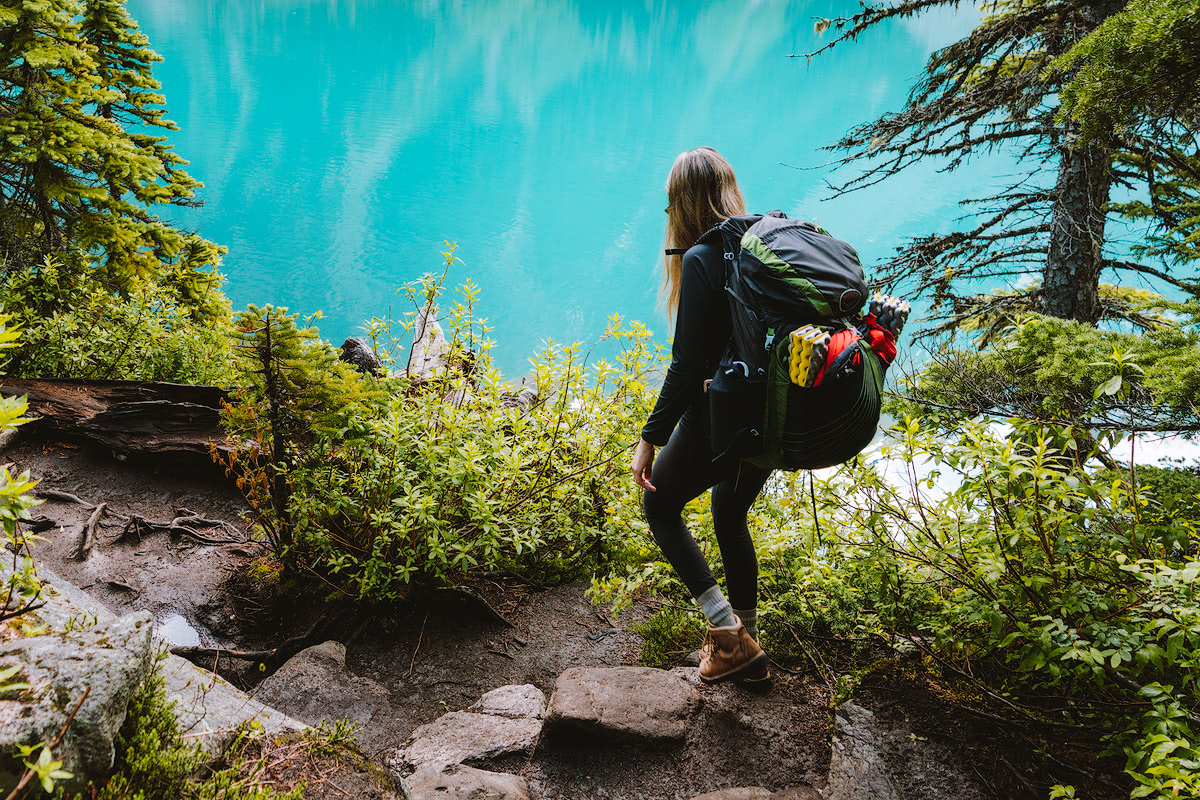 Pictured: Osprey Backpack, Danner Boots, Z-Seats, Nautica Voyage Heritage (below)
Onwards we went for about another 1km (.6 miles) to the upper lake, which is where we opted to camp the night. In fact, the upper lake campground is the only designated spot you are allowed to camp.
The mini backcountry campground even had an impressive outhouse and food storage solution (in case of any visitors of the bear variety). Be sure to get a backcountry camping permit from the park website if you plan to stay the night.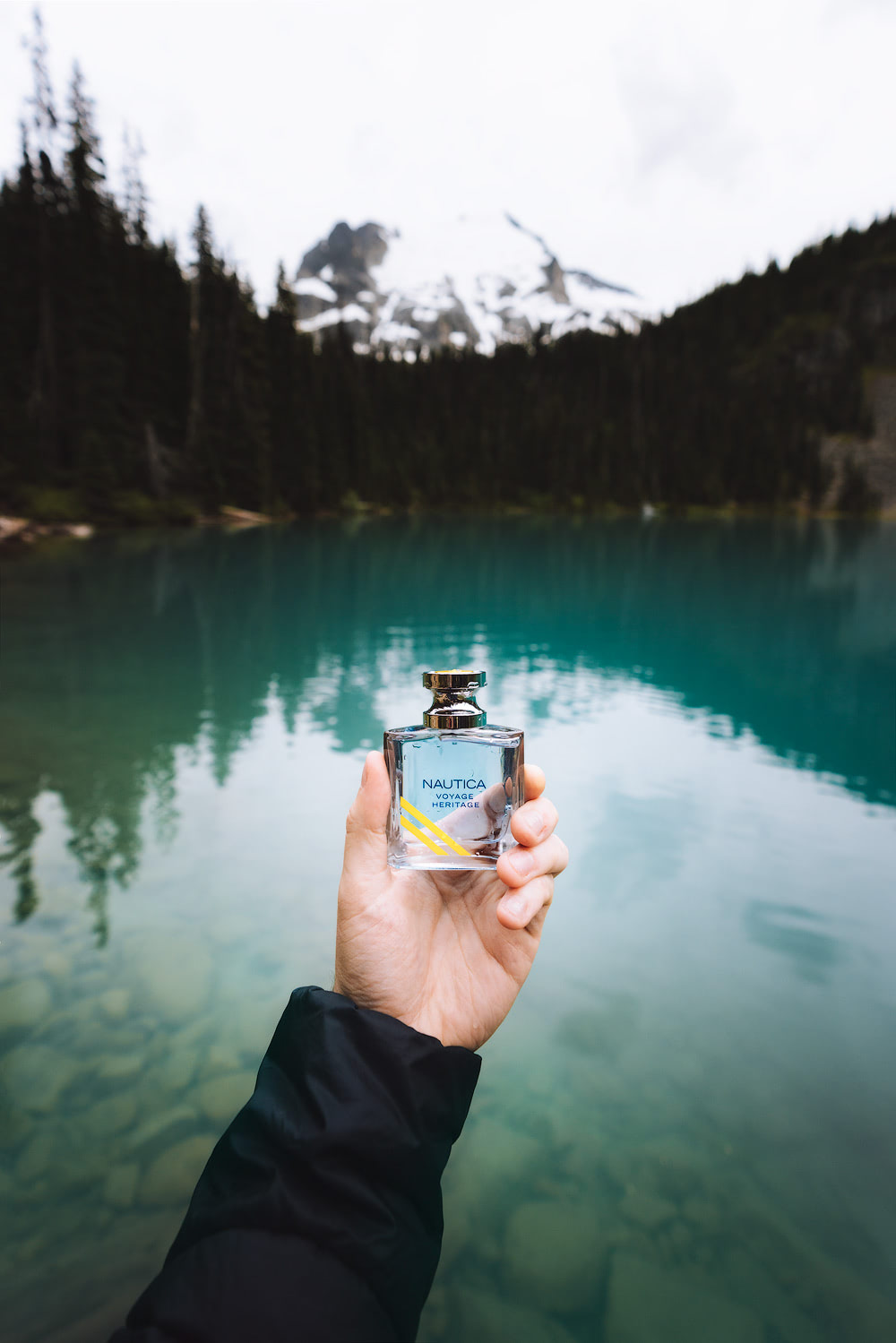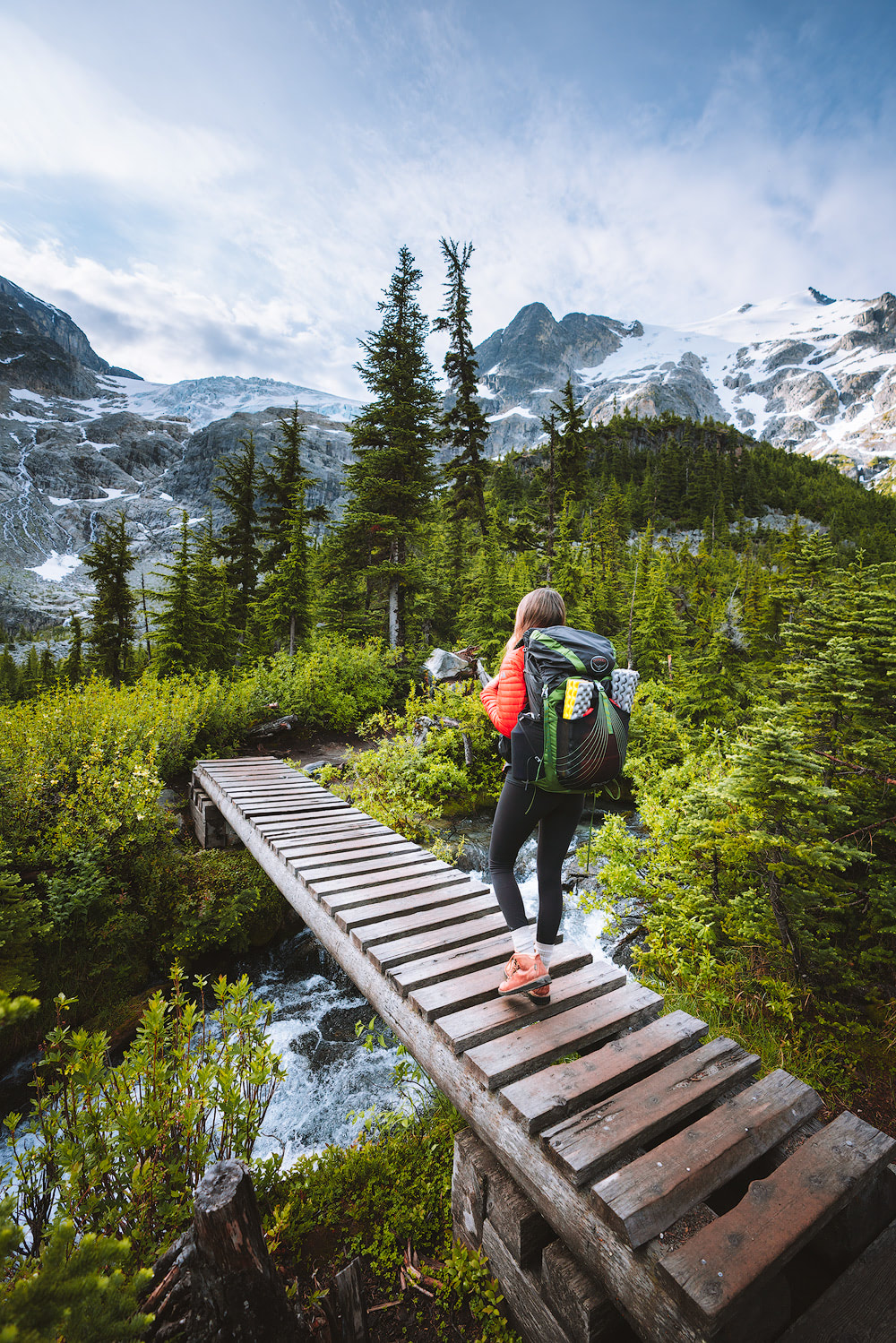 3rd stop: St. Marks Summit
We drove straight from Joffre Lakes to Cypress Mountain for the hike to St Marks Summit (approximately 2.5 driving). St. Marks Summit is a popular section of the Howe Sound Crest Trail, which spans over 30km from Cypress Mountain to nearby Porteau Cove.
On a clear day, sunset from St. Marks Summit provides beautiful views over Howe Sound and beyond. Sadly the mosquitos were also enjoying the views that night, so I would highly recommend bug spray if you are also planning to visit!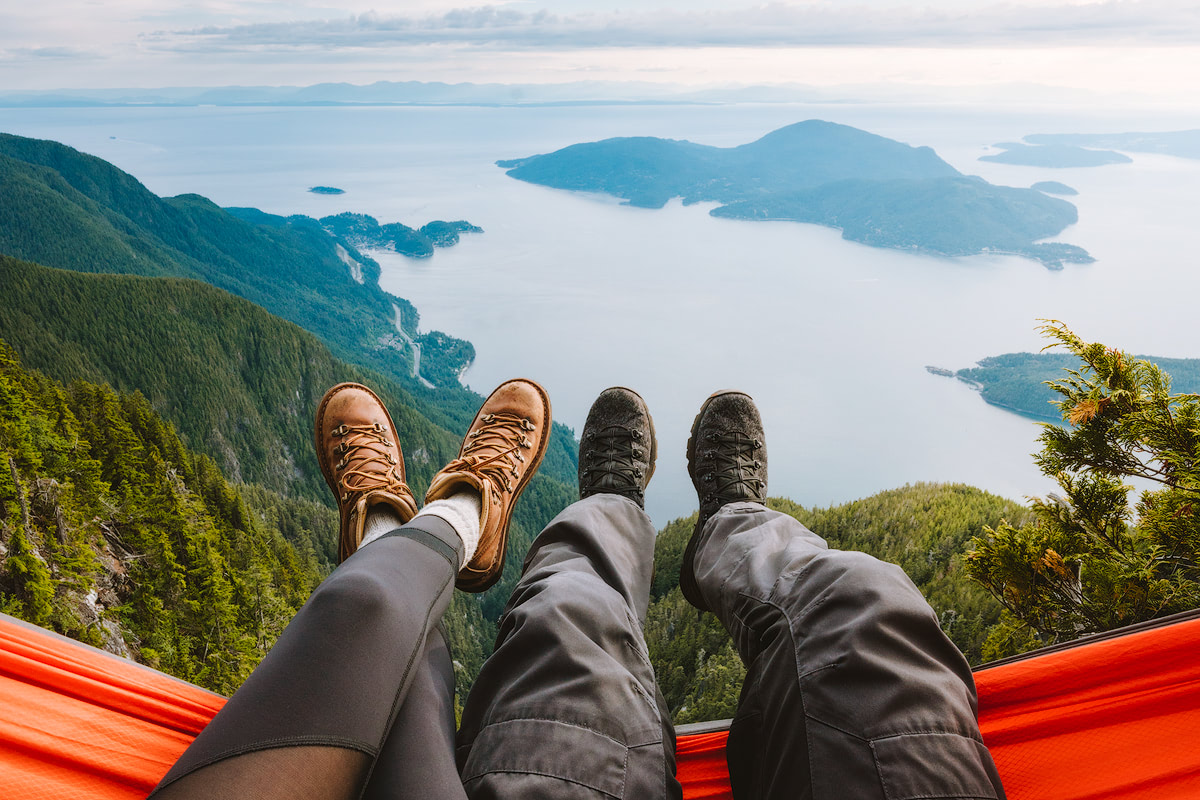 Pictured: Danner Boots (hers), Danner Boots (his), Glyder Apparel leggings, Fjallraven pants
The trail is approximately 11km (6.8 miles) round trip and took us a couple of hours each way. Unfortunately the trail wasn't in a very good state, with melting snow, mud, exposed tree roots and sections that had clearly been washed out/destroyed over winter. It did appear that the trail maintenance crew had started fixing it up for summer.
We opted to stay for sunset and packed a few essentials for the trek: headlamps, ample snacks, water bottles, bug spray, warm layer, hat/beanie, and phones with offline maps downloaded.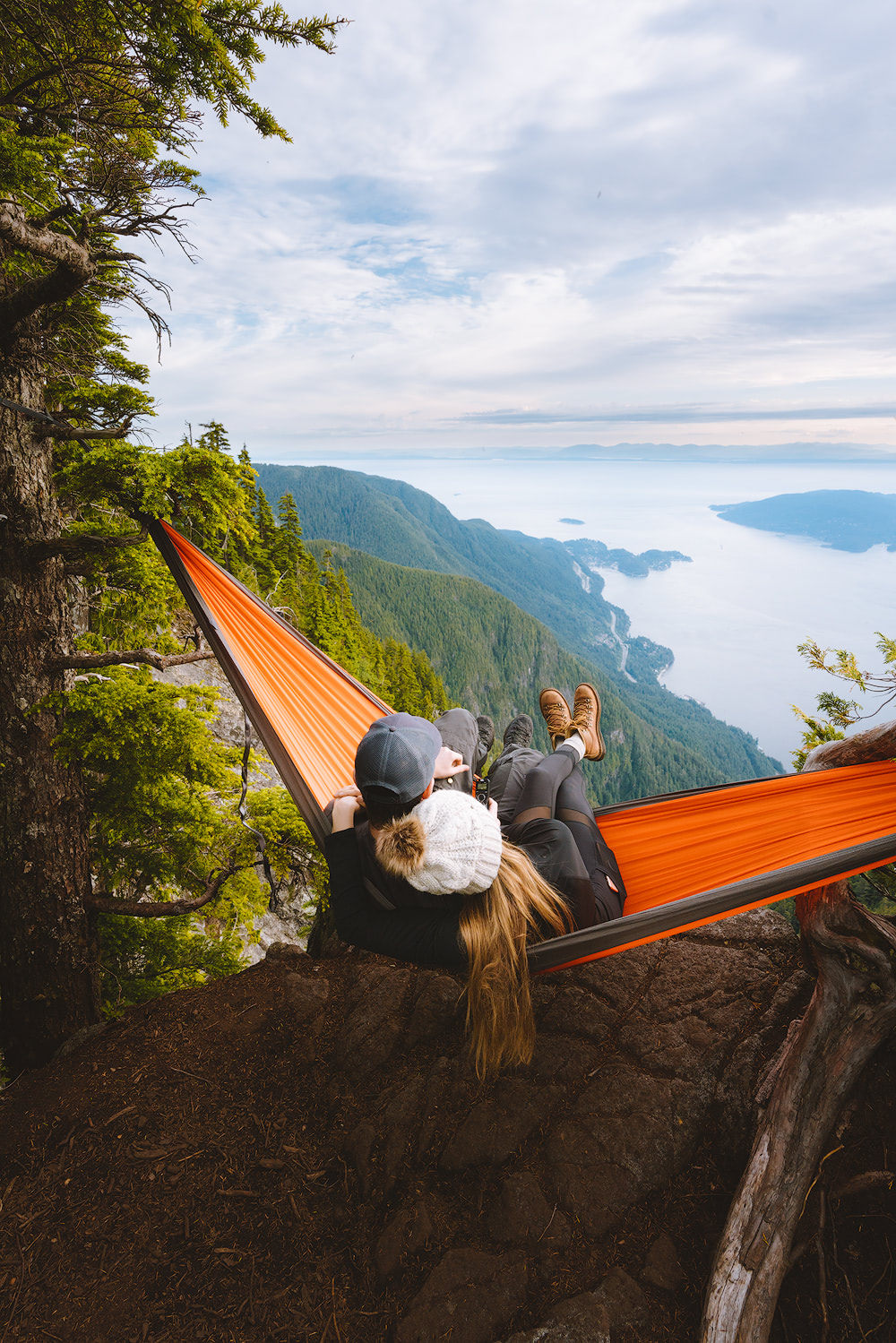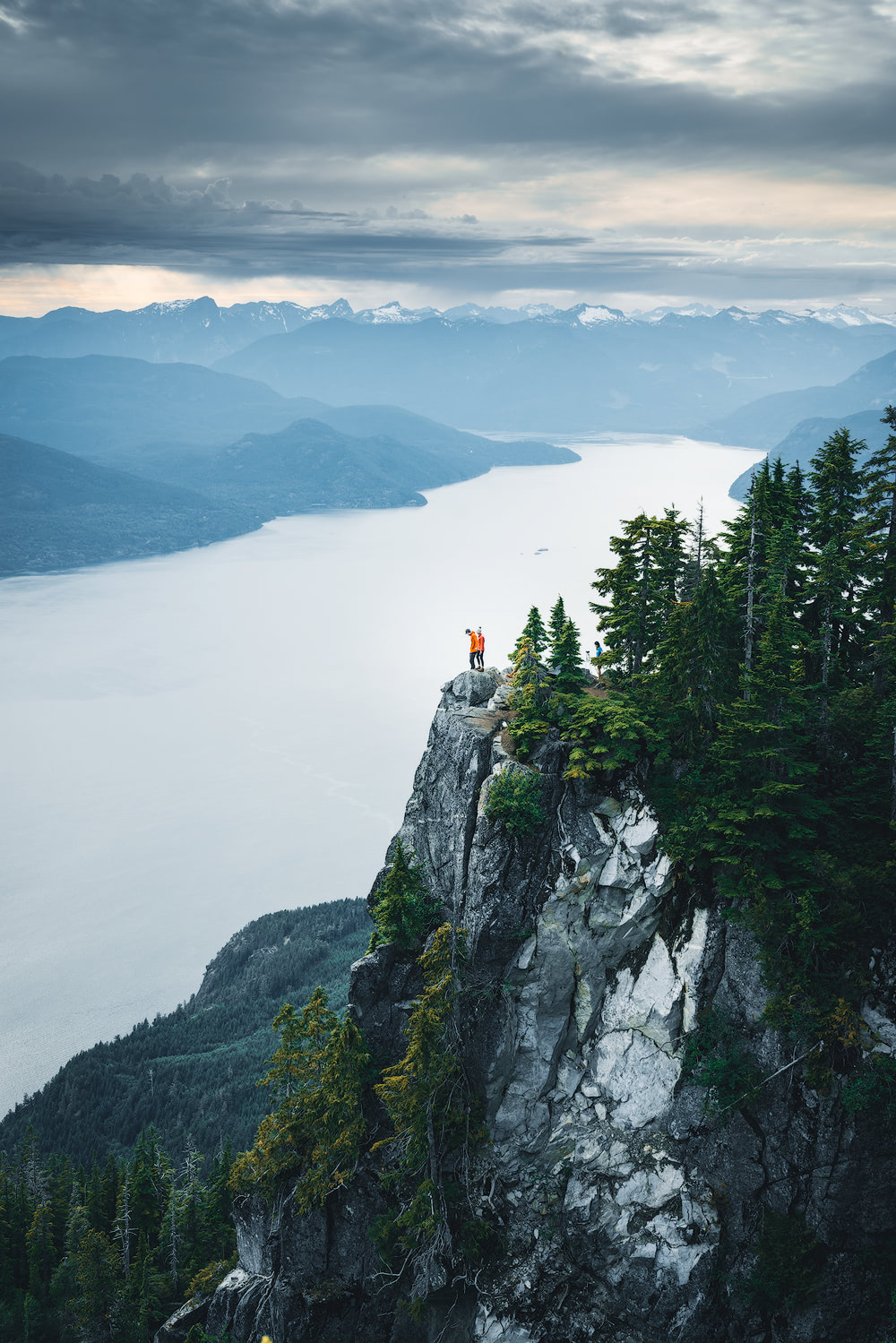 4th stop: Cascade Falls
Our final stop of the trip was at beautiful Cascade Falls nearby the town of Mission, British Columbia. Our friend Ben Prescott grew up in the area and kindly offered to show us around when he heard we were heading that way.
The falls and suspension bridge definitely lived up to the hype and is now one of my favorite spots in the Pacific Northwest. The falls and bridge are only a short .75km walk from the parking lot and you can also swim in parts of the nearby creek.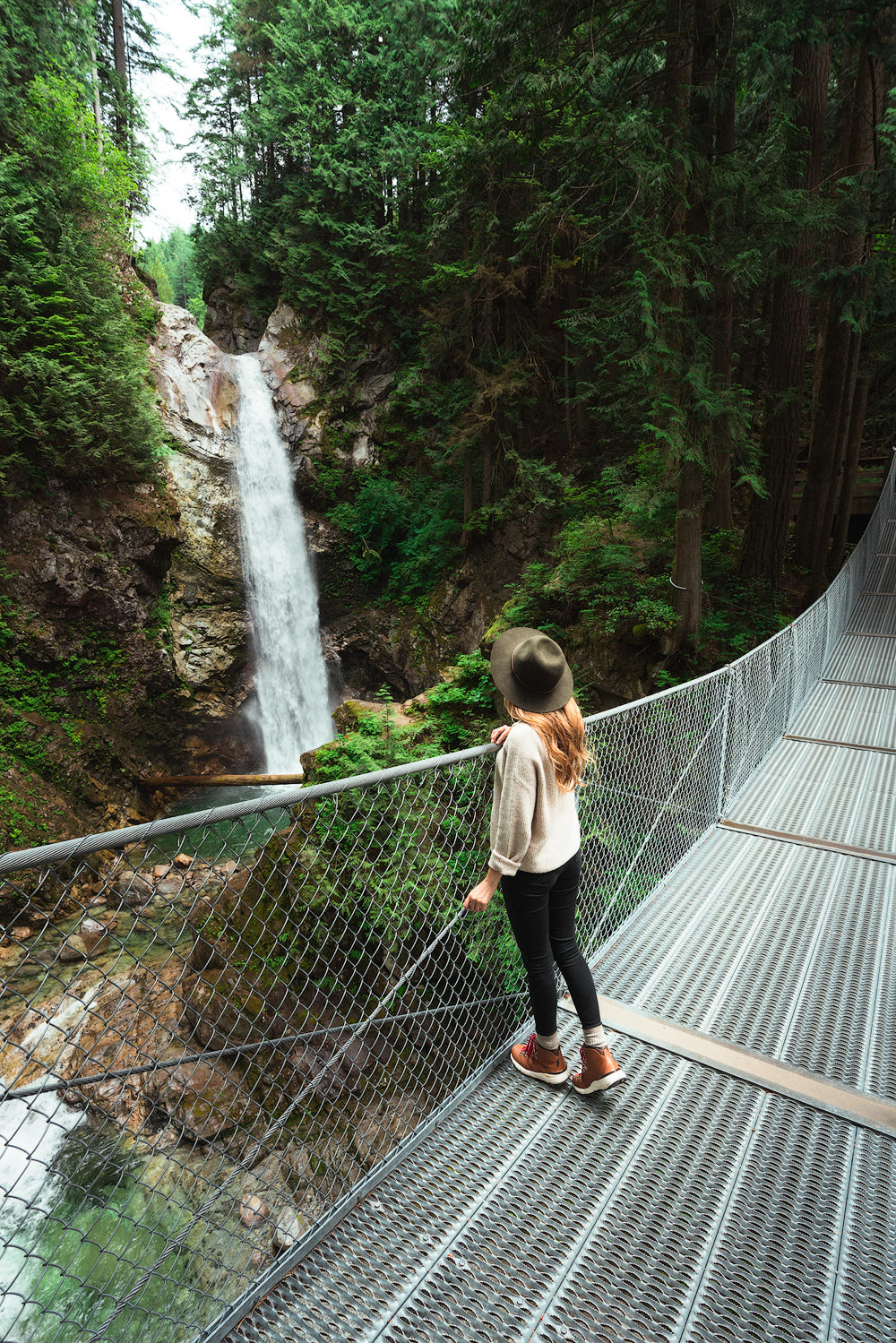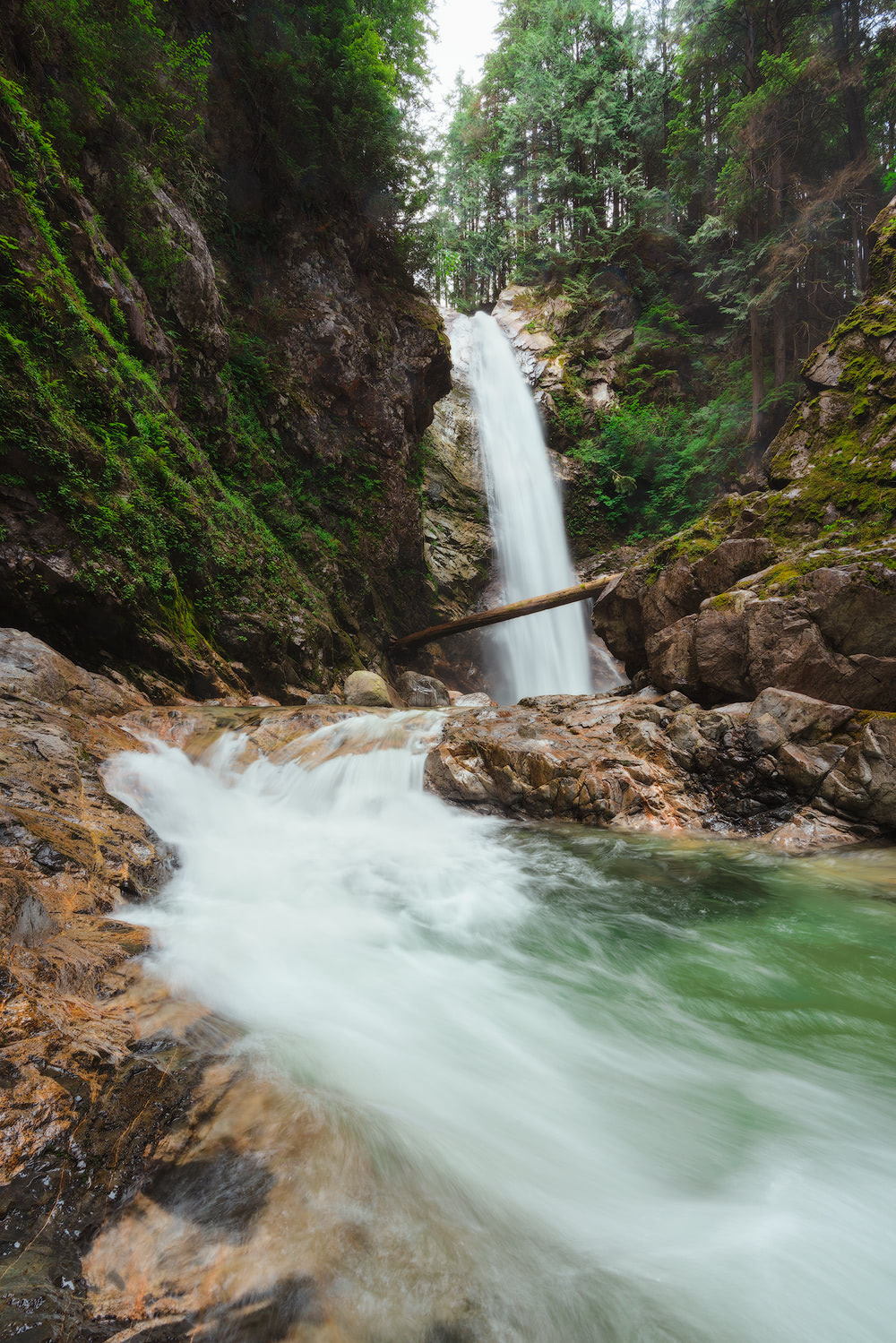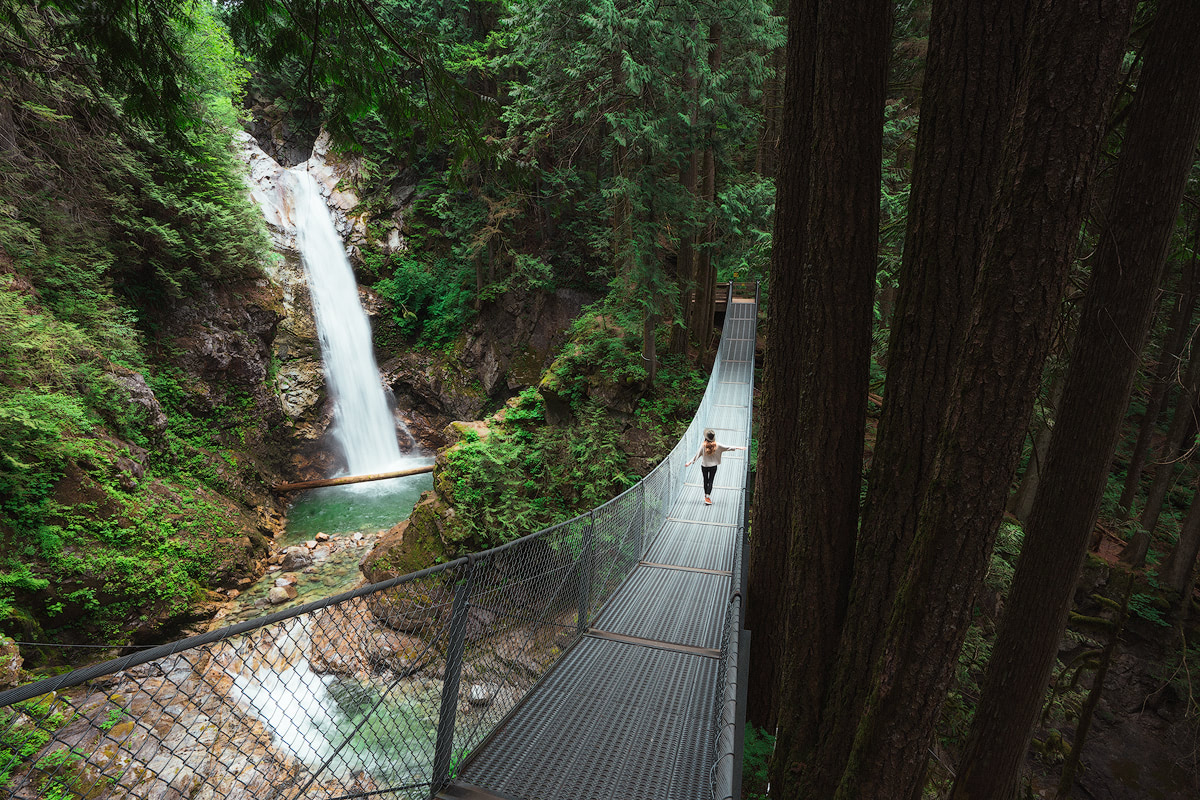 Pictured: Danner Boots, Will & Bear hat, ASOS sweater, Nautica Voyage Heritage (below)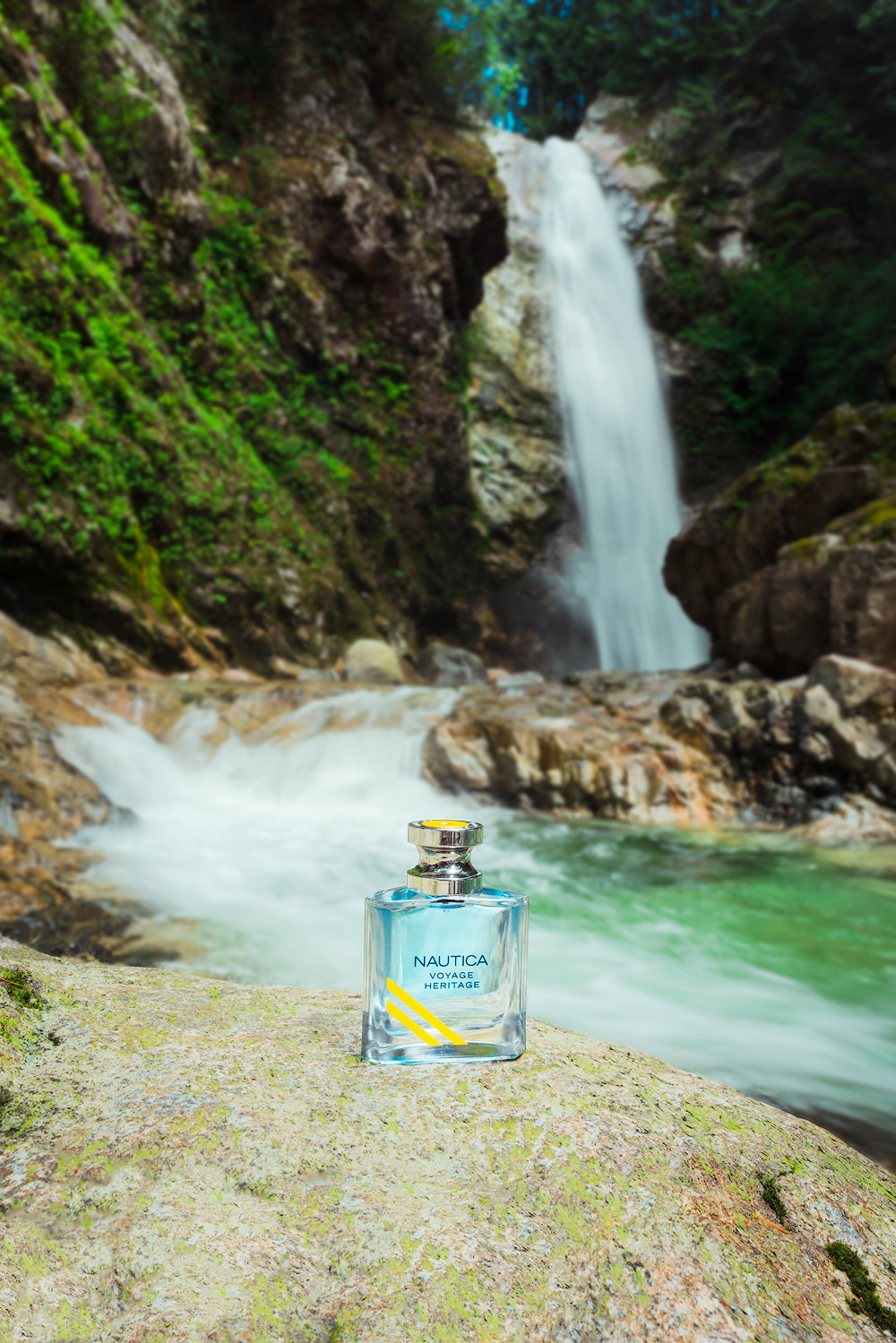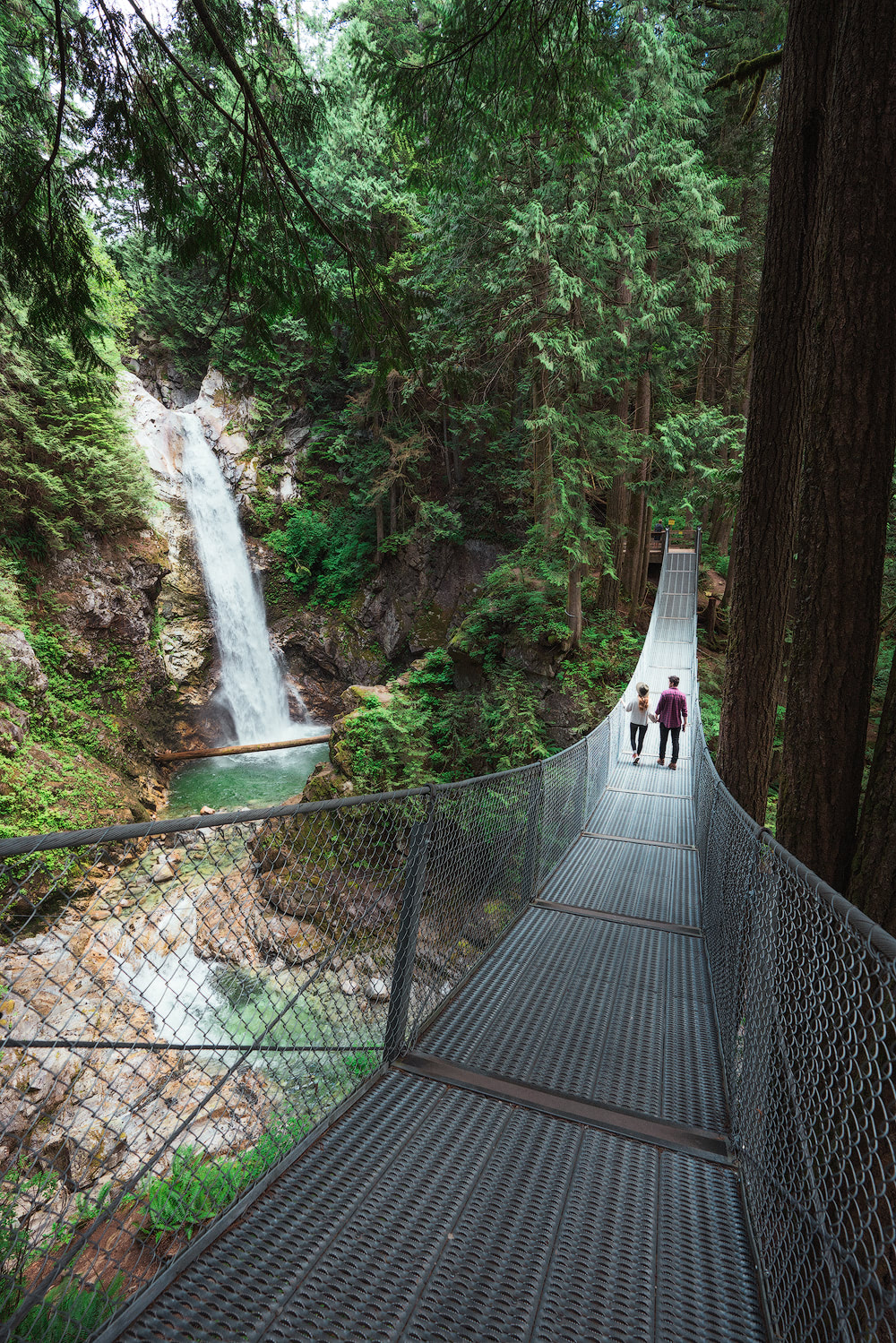 And that's a wrap!
Disclaimer: A big thank you to Nautica for collaborating on this blog post and encouraging us to take a new adventure. As always, all opinions are my own. This post does contain some affiliate links,  which means if you buy something my blog will receive a small commission at no extra cost to you. 
Want more? Check these out!
How to Take Stunning Travel Photos as a Couple
10 Tips to Feeling More at Home on the Road
Road Trip to All 59 American National Parks
PIN FOR LATER!