If you haven't been to Colorado yet then it's about time to add it to your list! There are so many amazing places in the state to experience, some fairly easy and some are more challenging to get to. I have collated this list of my favorite "easy to get to" and reasonably accessible outdoor adventures. Let me know your favorites in the comments section below!
10 "Easy" Colorado Outdoor Adventures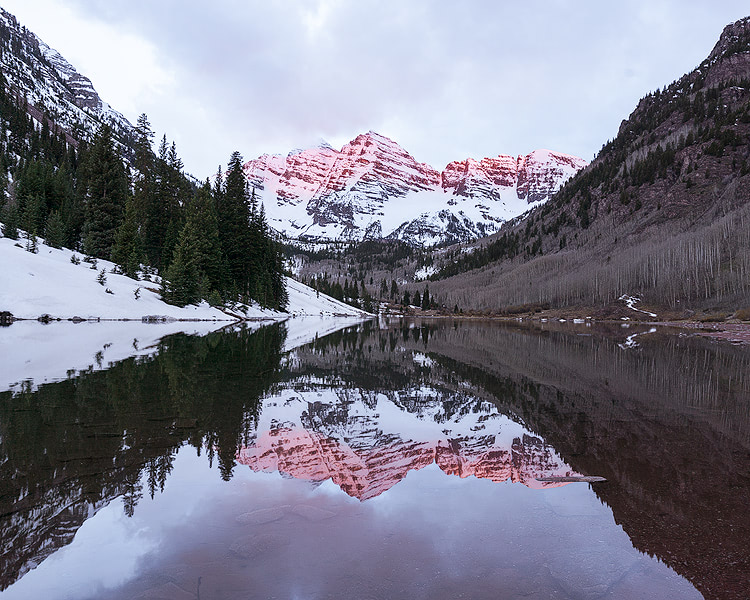 1. Maroon Bells – Aspen
In my opinion, Maroon Bells is the most beautiful place in the whole state that you can simply drive up to and experience. This gorgeous lake and mountains are located 12 miles out of Aspen. I would suggest visiting at sunrise or sunset – but be ready for large crowds! This is a popular spot, especially in the fall time when the aspens are golden. While you are in the area I would highly recommend driving over Independence Pass (12,095ft) and taking in the glorious mountain vistas, including some 14ers! (14,000+ ft mountains).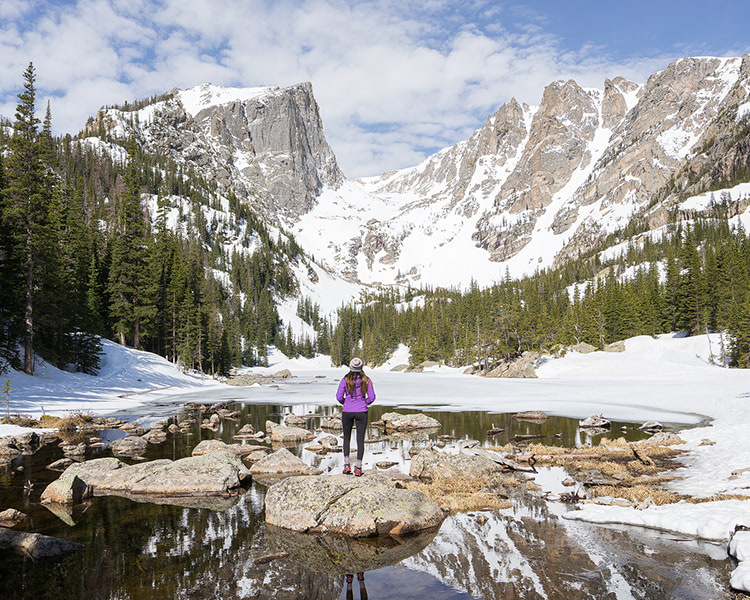 2. Dream Lake – Rocky Mountain National Park
Located 30 minutes from Estes Park, Dream Lake is 100% fitting to its name. This short and easy hike will take 2.2 miles return from the trailhead and back. You will pass Bear Lake (at the trailhead) and Nymph Lake is on the way. If you are feeling adventurous then I would recommend continuing onto Emerald Lake (about another 0.7 miles). This is a very popular trail and the parking lot fills up quick, so I would suggest going early morning to avoid the crowds!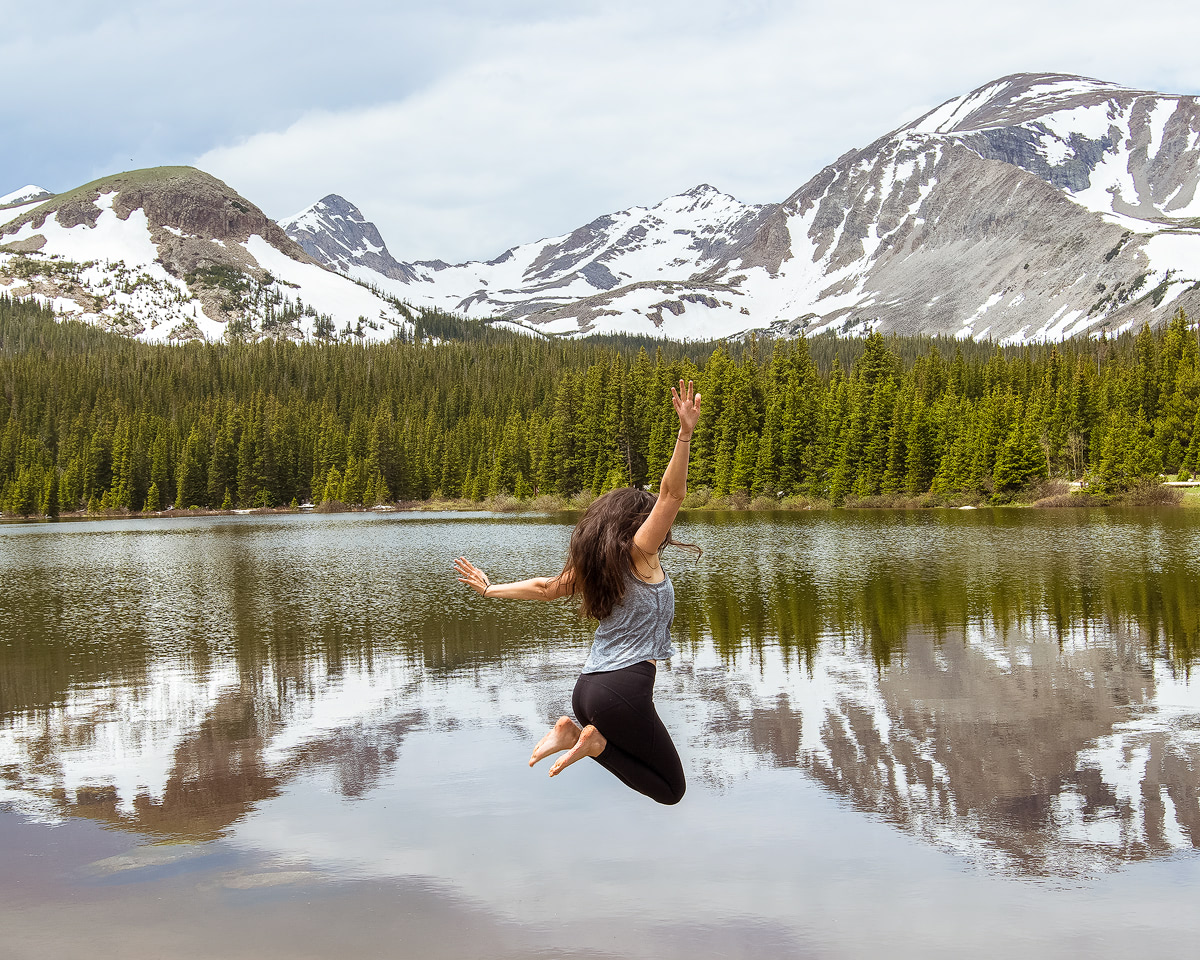 3. Brainard Lake – Indian peaks wilderness
Gorgeous Brainard Lake is located about 50 minutes northwest of Boulder. The road doesn't open until mid-June due to its high elevation and lingering snow. Take a picnic, kayak, fishing gear, and camera and you'll be all set. Nearly every time I visit Brainard I see at least one moose, so be on the lookout! If you are in the mood for hiking then definitely trek the 5 miles return to Blue Lake (11,320 feet high) – absolutely stunning!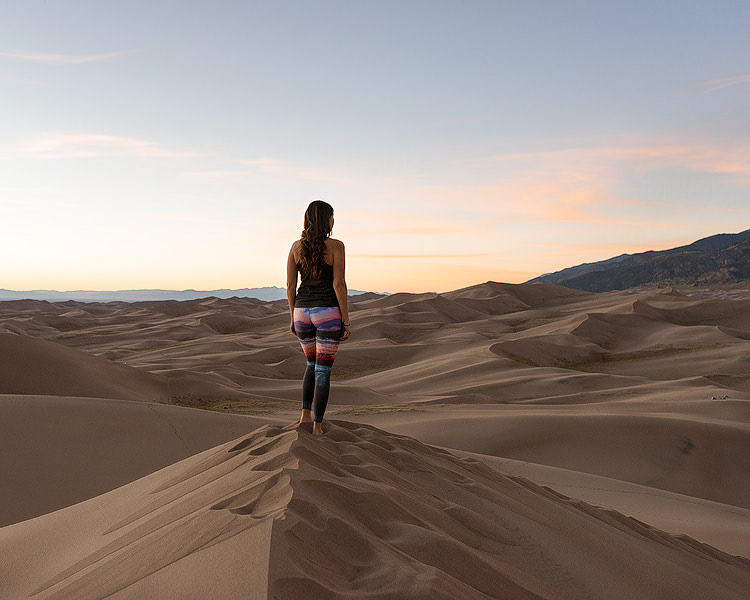 4. Great sand dunes national park – san luis valley
The tallest sand dunes in North America! It is quite a surreal experience standing on top of these dunes overlooking the 13,000-foot peaks of the Sangre de Cristo Mountains. Anyone can have fun here – from trekking up the dunes, to sandboarding, or splashing in the Medano Creek, it's definitely a unique location. You do have to drive about 4 hours south of Denver to reach the dunes, so I would recommend camping nearby or staying the night in Alamosa (40 minutes away).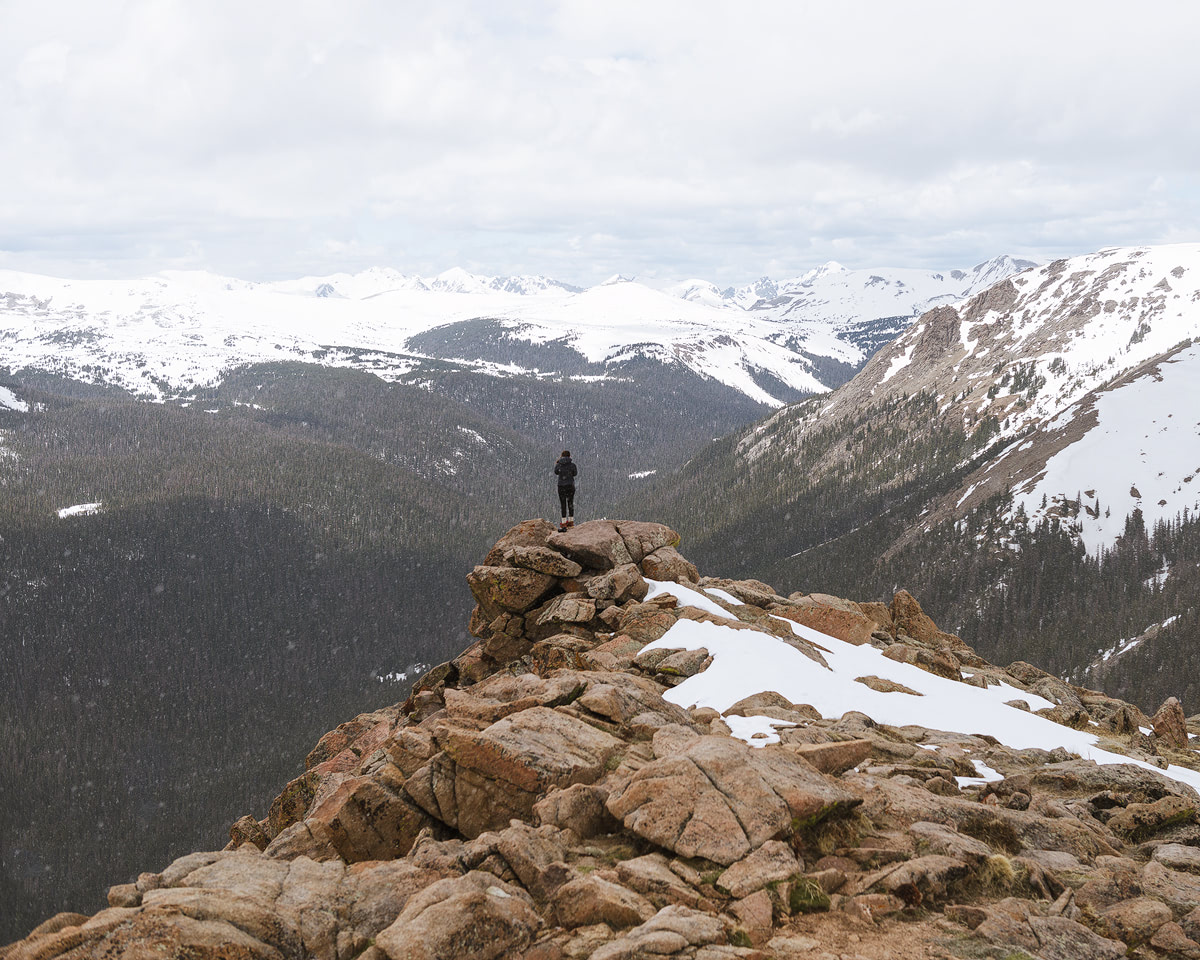 5. Trail ridge road – rocky mountain national park
This drive is phenomenal and its no surprise why it's considered Colorado's "highway to the sky". The road covers 48 miles between Estes Park (east side) and Grand Lake (west side). You will cross the Continental Divide and travel up to 12,183 feet in the comfort of the car. If you're lucky you might even spot eagles, marmots, big horn sheep, pikas, and ptarmigans. There are lots of pull-offs and viewpoints so that you can take in those jaw-dropping mountain vistas. Grand Lake and Lake Granby on the west side of the park are beautiful places to stop and have a picnic lunch. While you are there you could also check out beautiful Monarch Lake, just by Lake Granby.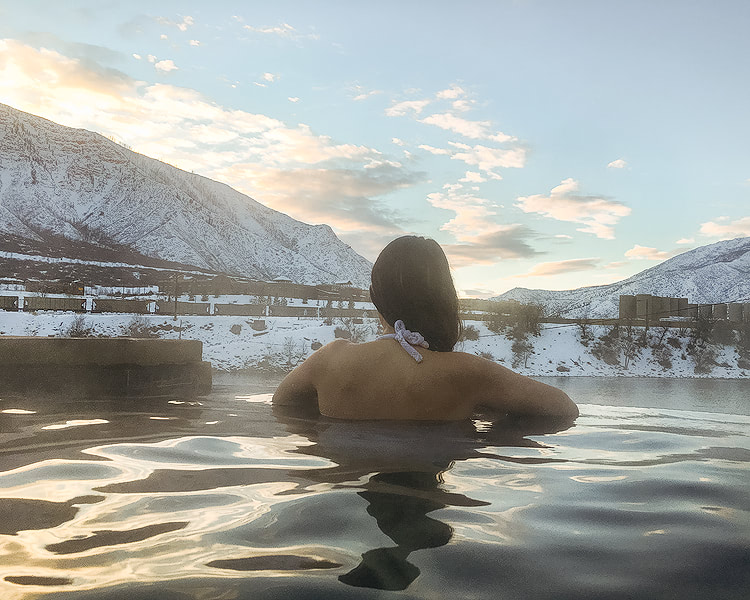 6. experience one of colorado's hot springs
Colorado has an abundance of hot springs to relax in after a day of adventuring. My favorite so far has been Iron Mountain Hot Springs in Glenwood Springs. Though I hear Orvis Hot Springs in Ridgeway and Strawberry Hot Springs in Steamboat Springs are absolutely lovely (on my bucket list!)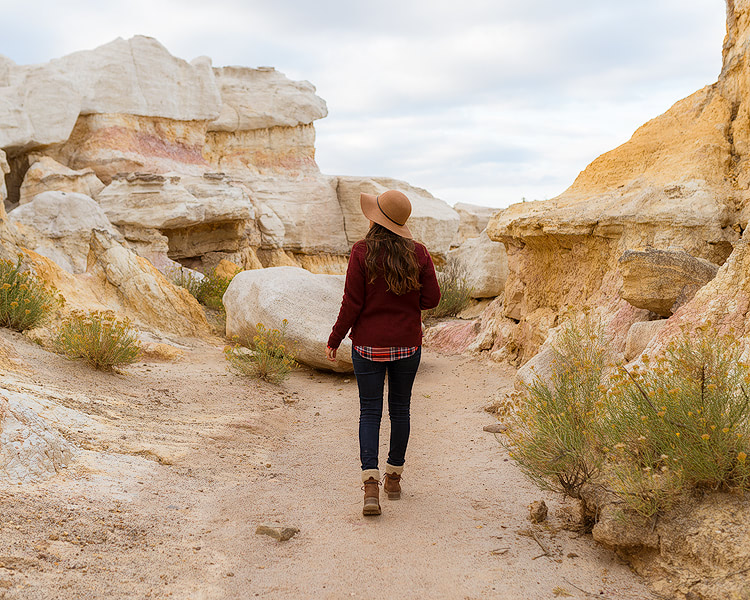 7. paint mines interpretive park – calhan
Seemingly in the middle of nowhere, this diverse ecological site is worth checking out. It's a short walk into the first part of the park, where you will be surrounded by beautiful hoodoos and colored spires. I would suggest going in the afternoon and staying to watch the sunset over the interesting formations. Allow for a 1 hour 40-minute drive southeast from Denver.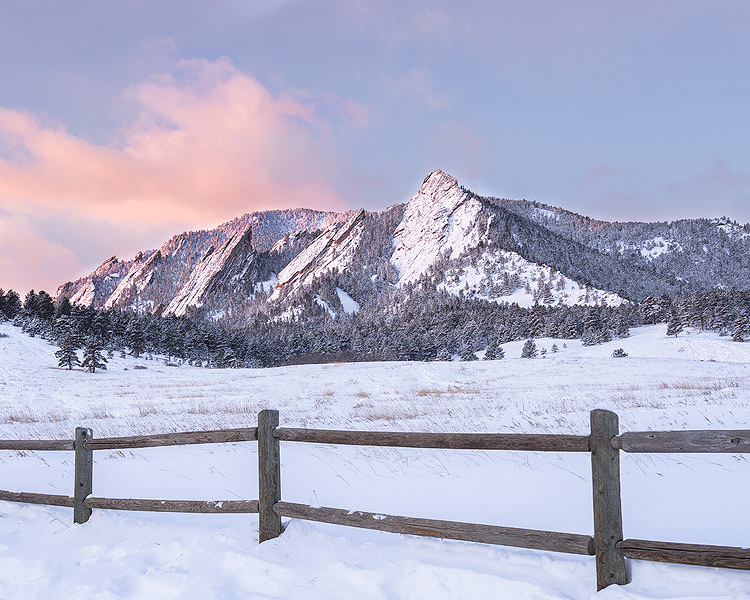 8. Chautauqua Park – Boulder
My hood! I love everything about Chautauqua… well, except the weekend crowds. This park is filled with beautiful hiking trails (from easy to challenging), meadows, wildflowers, a nice eatery, restrooms, and views of the 5 famous "Flatirons". My favorite short hike is the Baseline/Bluebell-Baird Trail (1-2 miles) and if I am in the mood for something more challenging I will hike the Mesa Trail (7 miles one way), or Bear Peak (4 miles one way, depending on which trailhead).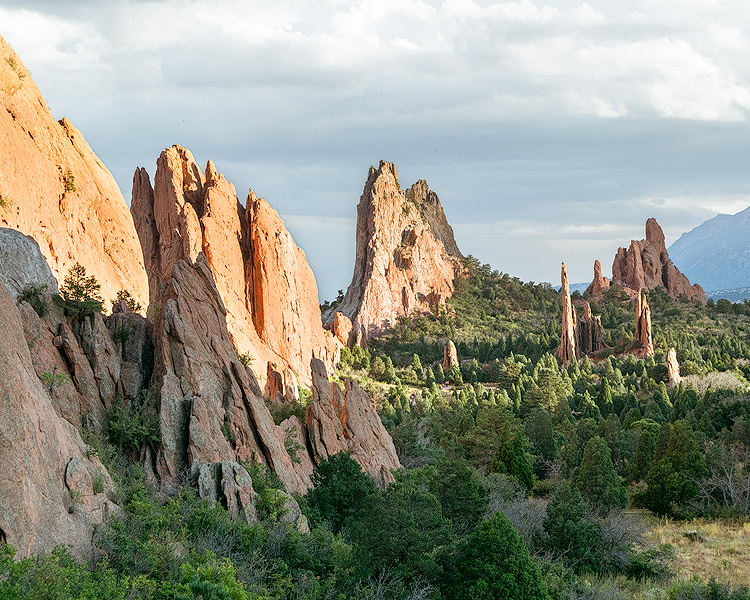 9. Garden of the Gods Park – Colorado Springs
Colorado Springs is about 1 hour and 20 mins south of Denver and here you will find loads of tourist activities, including the Garden of the Gods Park. There is a lovely walk through the park that provides views of the dramatic 300-foot sandstone towers. It's worth hanging around until sunset to witness the rock formations glow with the fading light and Pike's Peak (14,114 feet) tower in the background. While you are in the area you may consider taking the cog rail up to the top of Pikes Peak, or challenging yourself by climbing the Manitou Incline (be warned, it's a serious thigh burner!)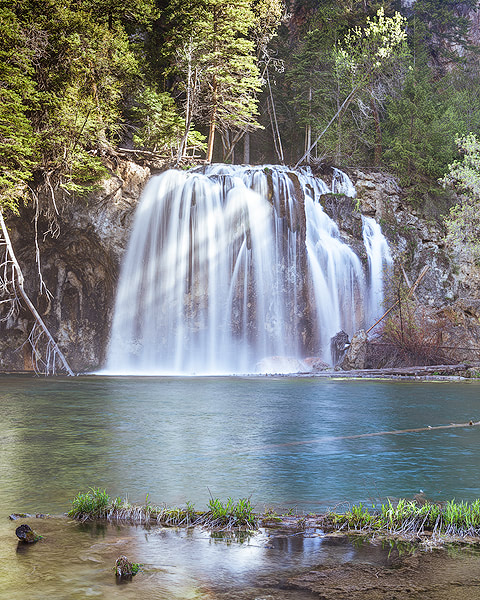 10. Hanging Lake – Glenwood Springs
I wouldn't say this 2-mile hike is "easy" but it's definitely worth the climb if you're reasonably fit. The lake itself is a stunning clear blue/green color and you will witness many waterfalls along the trail. This is a very popular hike so go early in the day!

Similar Articles!
America's National Parks: Ranked Best to Worst
15 Most Underrated National Parks in America
9 Best Winter Adventures near Banff, Canada
Ultimate Winter Travel Guide to Alberta, Canada