Back in February (2016) my husband (Matthew) and I decided to fly to Seattle and spend a week road-tripping down to California. We had only our flights and car rental booked and had left the rest of our plans open. It was lucky that we did because the weather forecast completely changed the rough plan we initially had.
West Coast USA Road Trip: Sunny California & Moody Oregon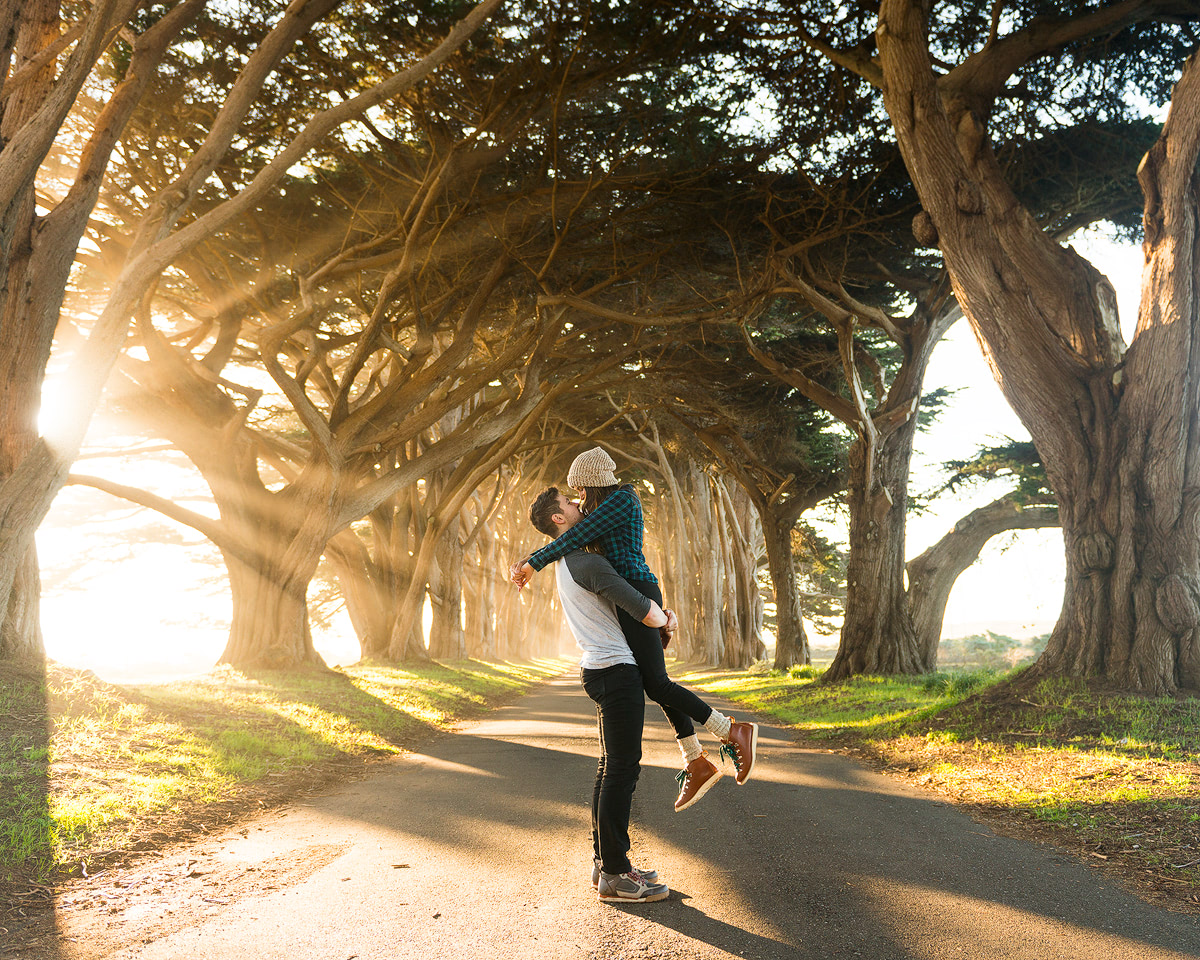 Seattle's forecast was never-ending rain and gloom so we decided to head down to Portland and the Columbia River Gorge… where we experienced torrential rain for the next two days(fail). I can confidently say that I never enjoy camping in the rain, though we did manage to get an okay nights sleep despite the dampness.
Matthew took me to see the ever so beautiful Wahclella Falls, which was seriously like a fairytale. After literally getting soaked to our underwear, we decided to start our drive down to sunny California. We made a pit stop in Portland to grab some ice cream (now I understand the obsession with Salt & Straw…)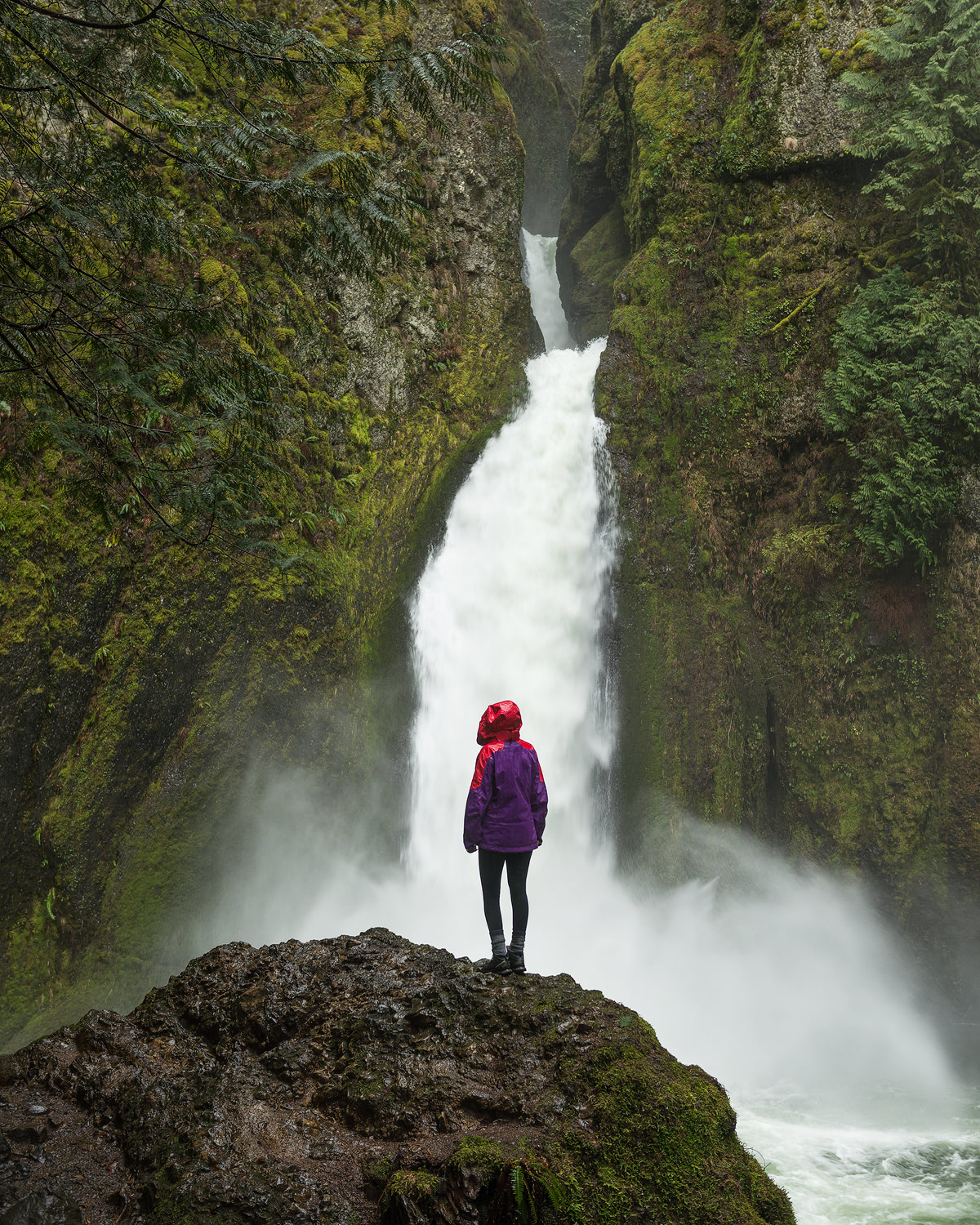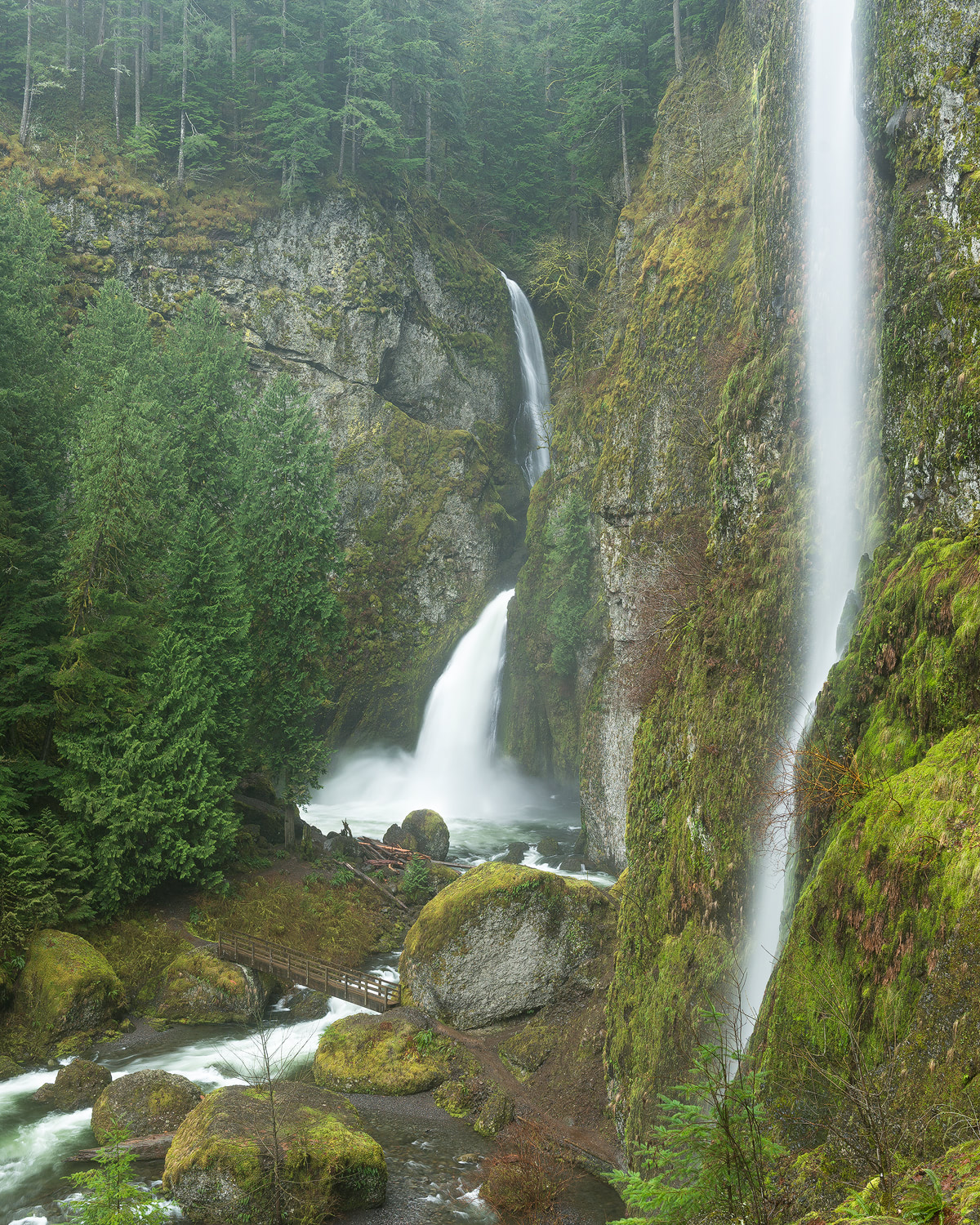 Our first stop in California was Point Reyes National Sea Shore. It had been on my bucket list for a while to see the famous Cypress Tree Tunnel, so that's where we headed for some morning light. Deliver it did… we were treated to some gorgeous sunrays and there weren't any other people in sight. After checking the weather forecast for the coming days we decided it looked best along the Big Sur region, so that's where we headed next.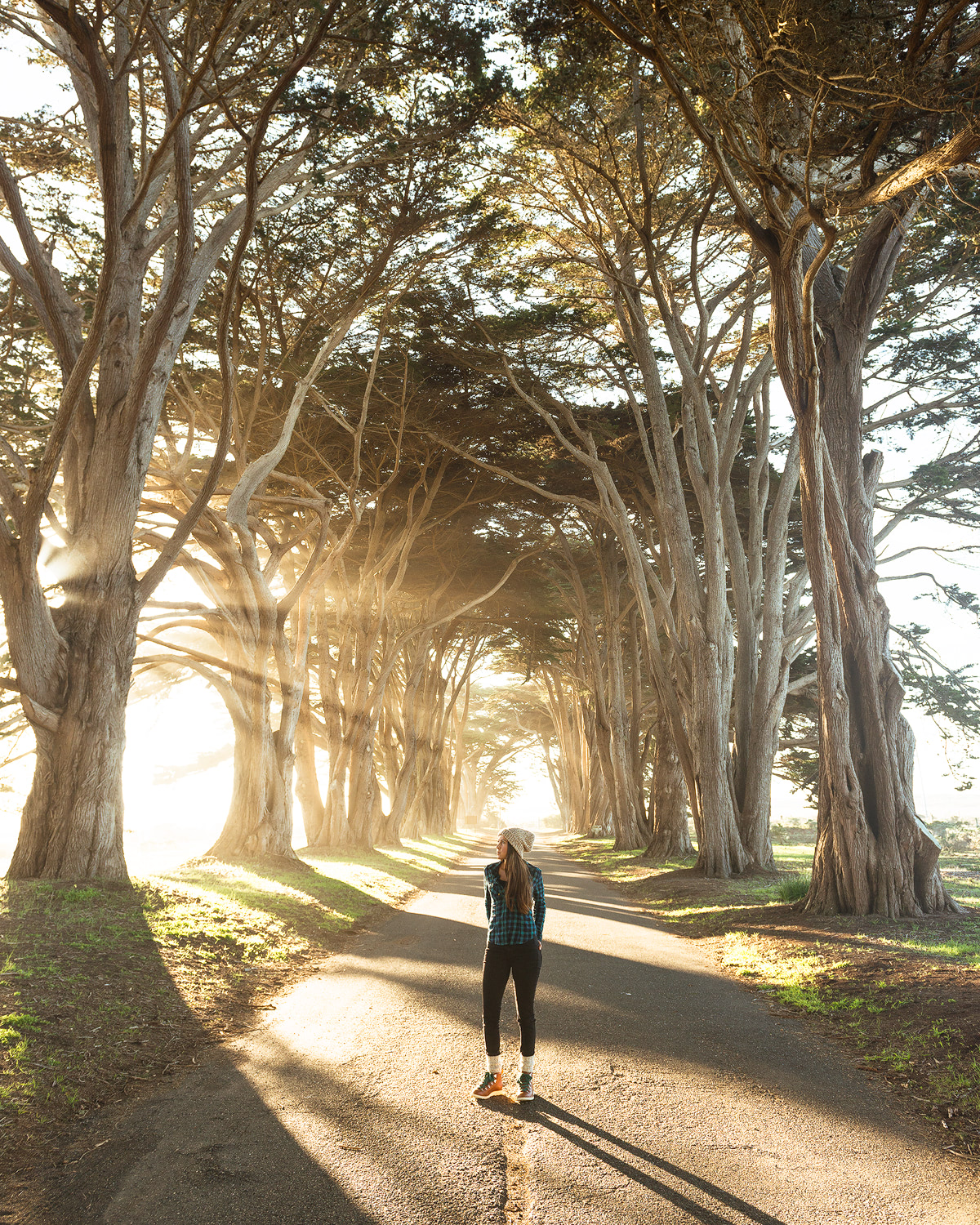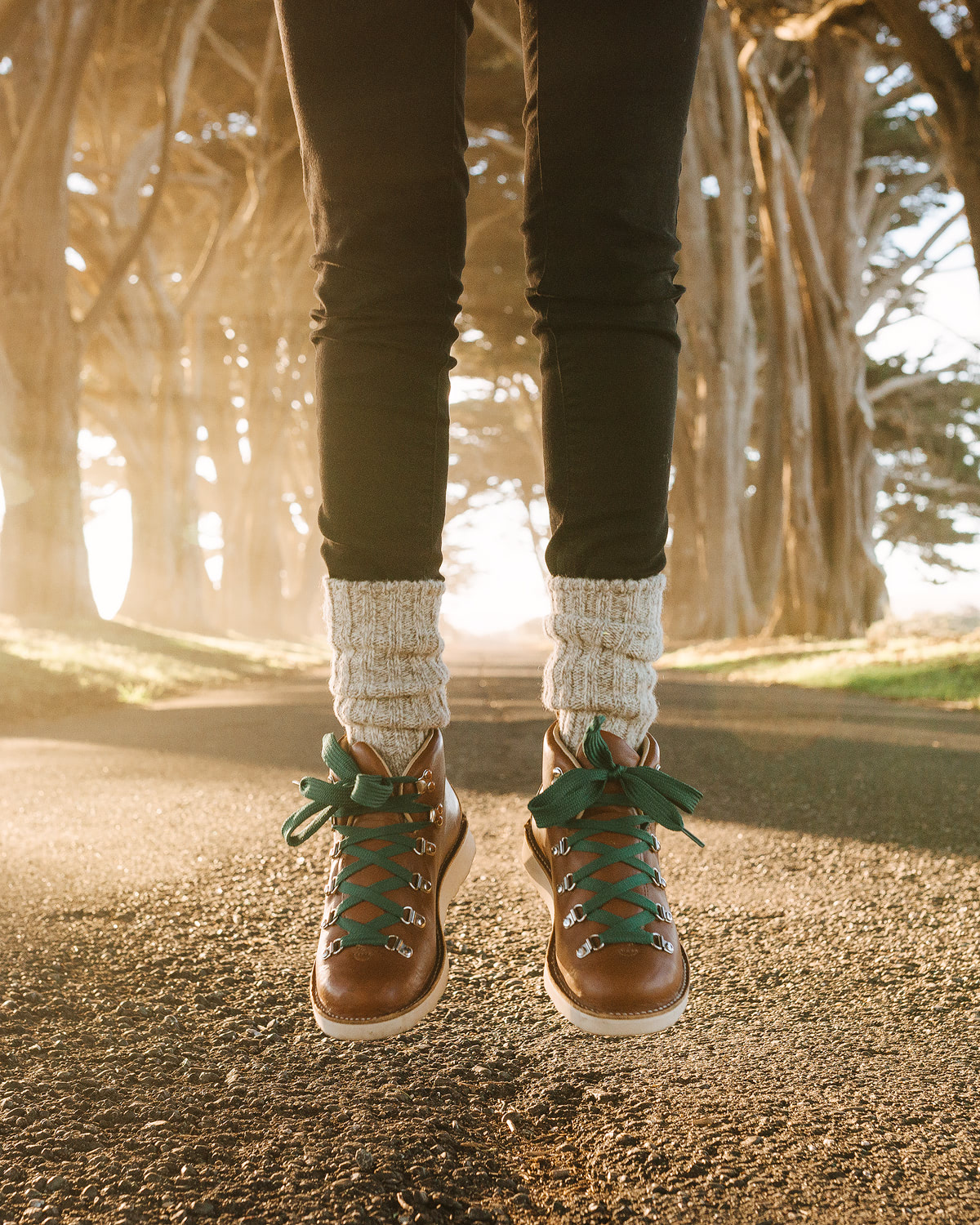 Big Sur is a really special part of the country. Despite all the tourists it still feels peaceful and partially untouched. With the dramatic coastline to one side and beautiful forest walks to the other… we felt like we were in another world. We checked out the usual sights – Bixby Bridge, Pfeiffer Beach, Julia Pfeiffer State Park, and McWay Falls. Some locations were crowded but others we had mostly to ourselves.
McWay Falls was definitely my favorite location along the Big Sur. The color of the water, the delicate falls, the palm trees, the coastal cliffs… it all seemed like a fairytale. Another highlight was camping beneath ancient Redwoods under only the fly portion of our tent.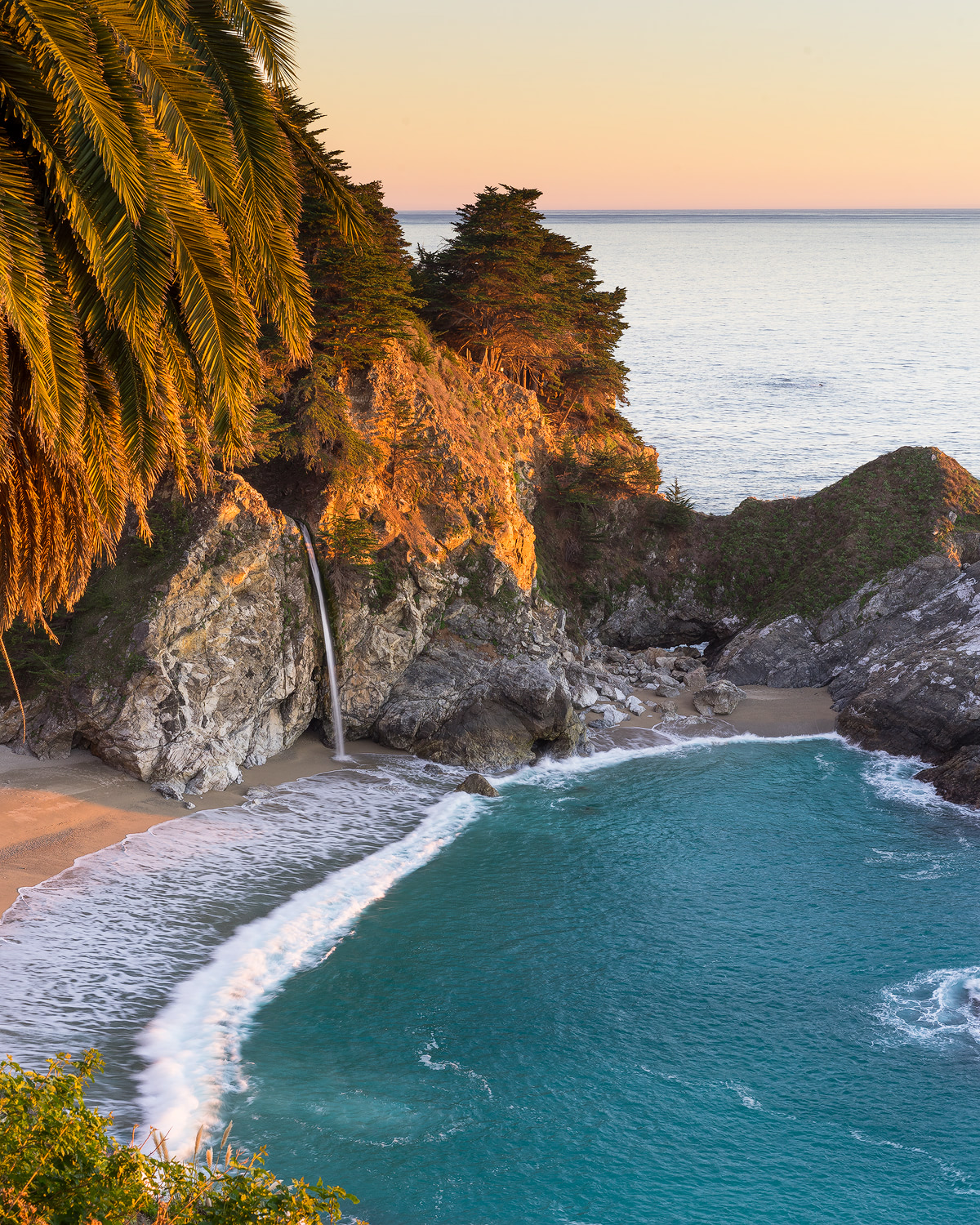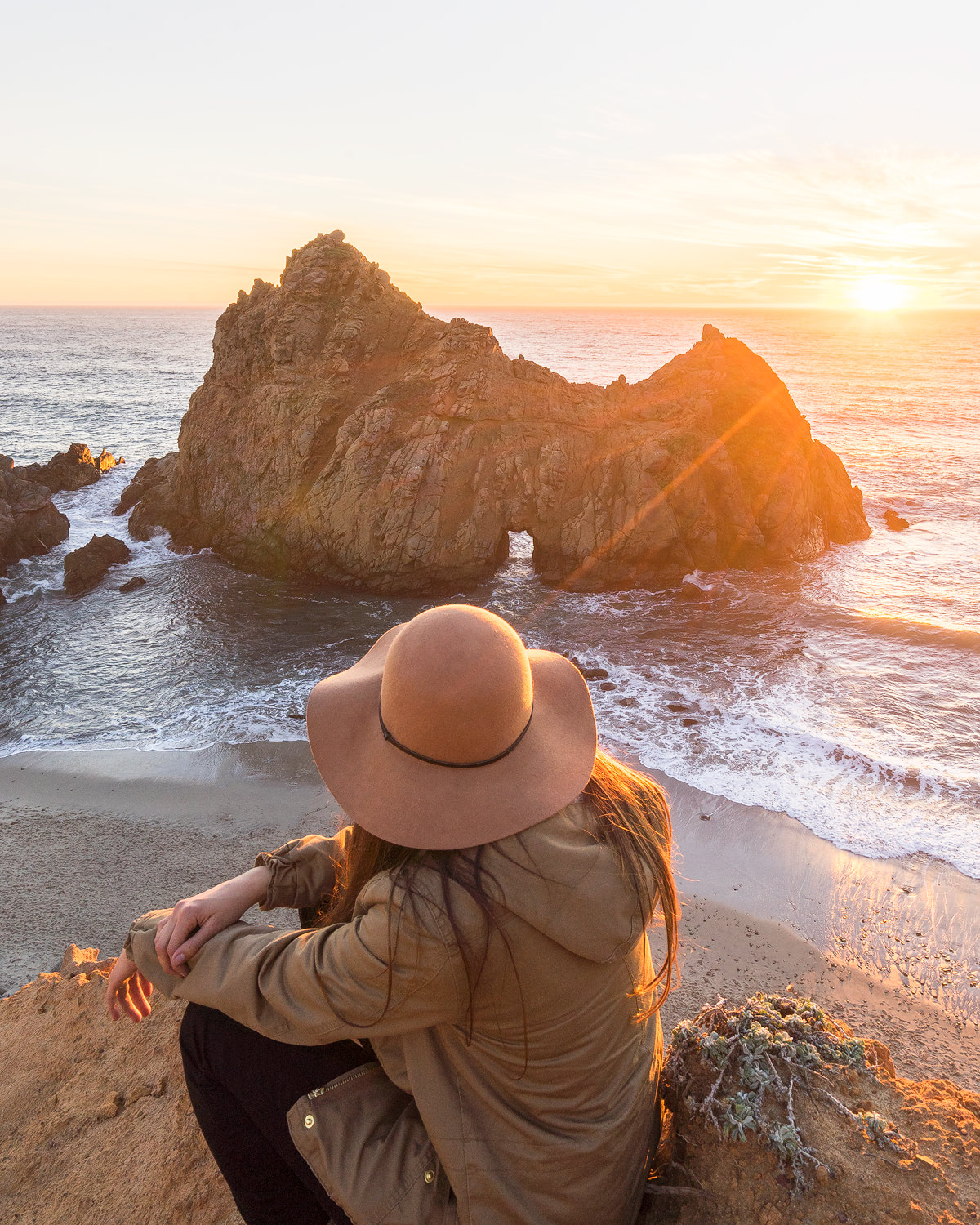 After spending the night in Monterey with some friends, the road was once again calling so we hit the highway to Yosemite National Park. We had last visited Yosemite during the springtime of 2012 and were very excited to return. It was magical getting to see the park in winter with some snow on the peaks and the falls raging.  On our last day in the park, we were hoping to catch the "Firefall" sunset that happens two weeks of every year.
It is given this name because when the setting sun aligns with Horsetail Falls, it illuminates the water and produced an orange/reddish glow. Everything was looking promising until 2 minutes prior to "peak time" when the sun decided to go behind a cloud. Naturally, we were pretty disappointed, but we did still manage to witness a beautiful glow on the falls before the light disappeared.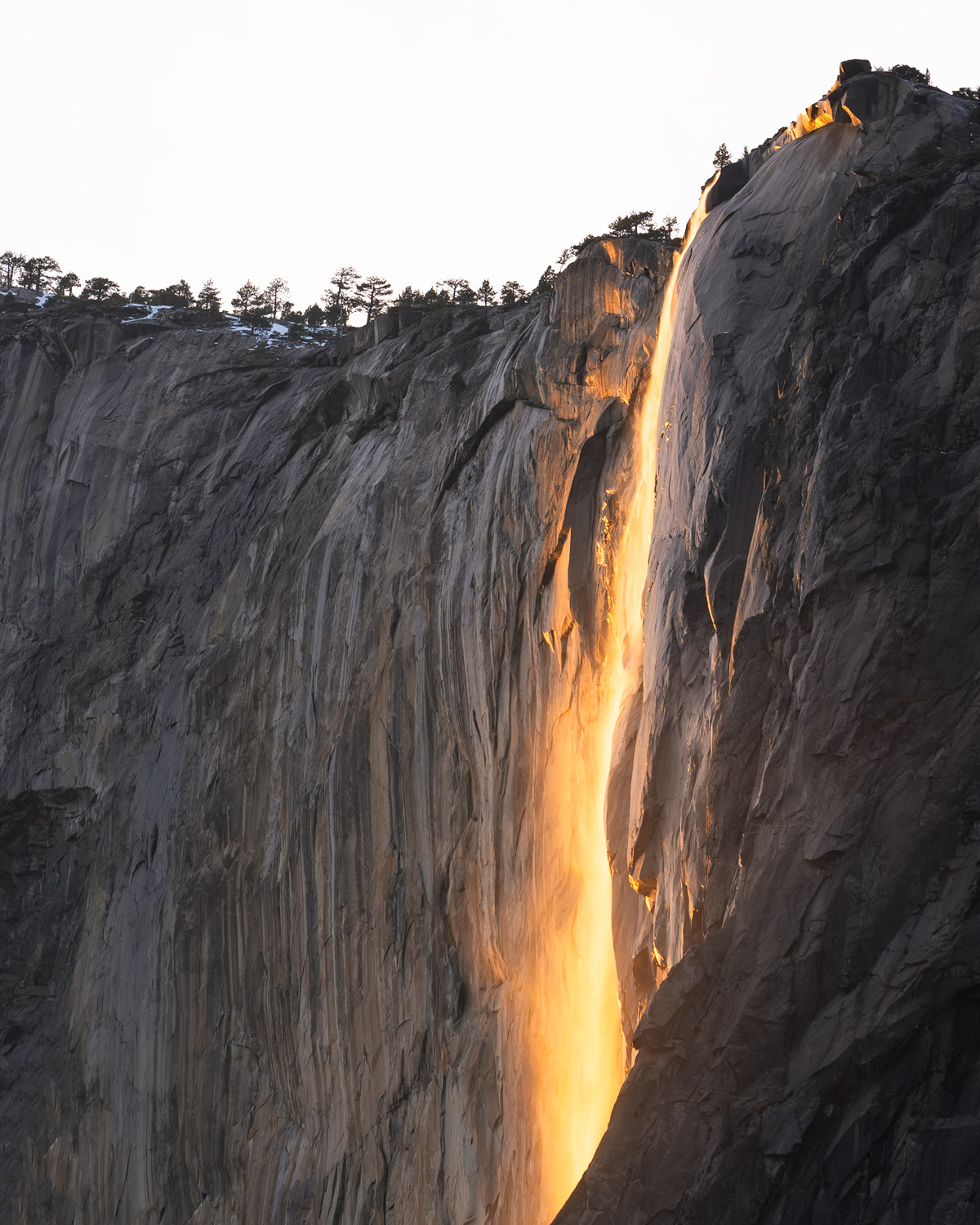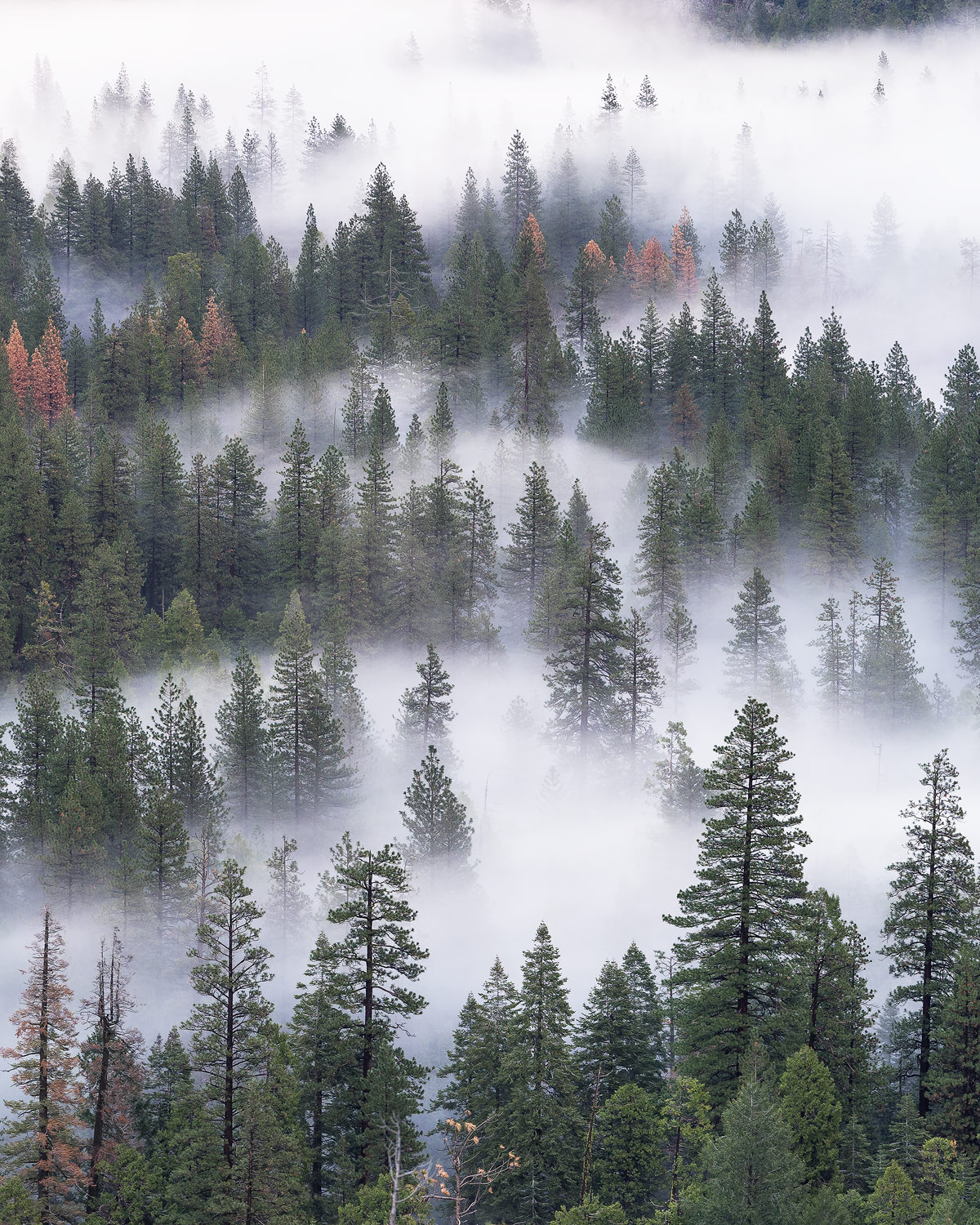 Our last stop on the road trip was San Francisco. I had to be there for a work conference but we managed to get some shooting time in. We also were lucky enough to meet up with some friends from the Instagram world (how I love that about social media!) I enjoyed our weekend in the city but it also reminded me how much I prefer a quieter life in the mountains and by the beach.
Here are some more images from the trip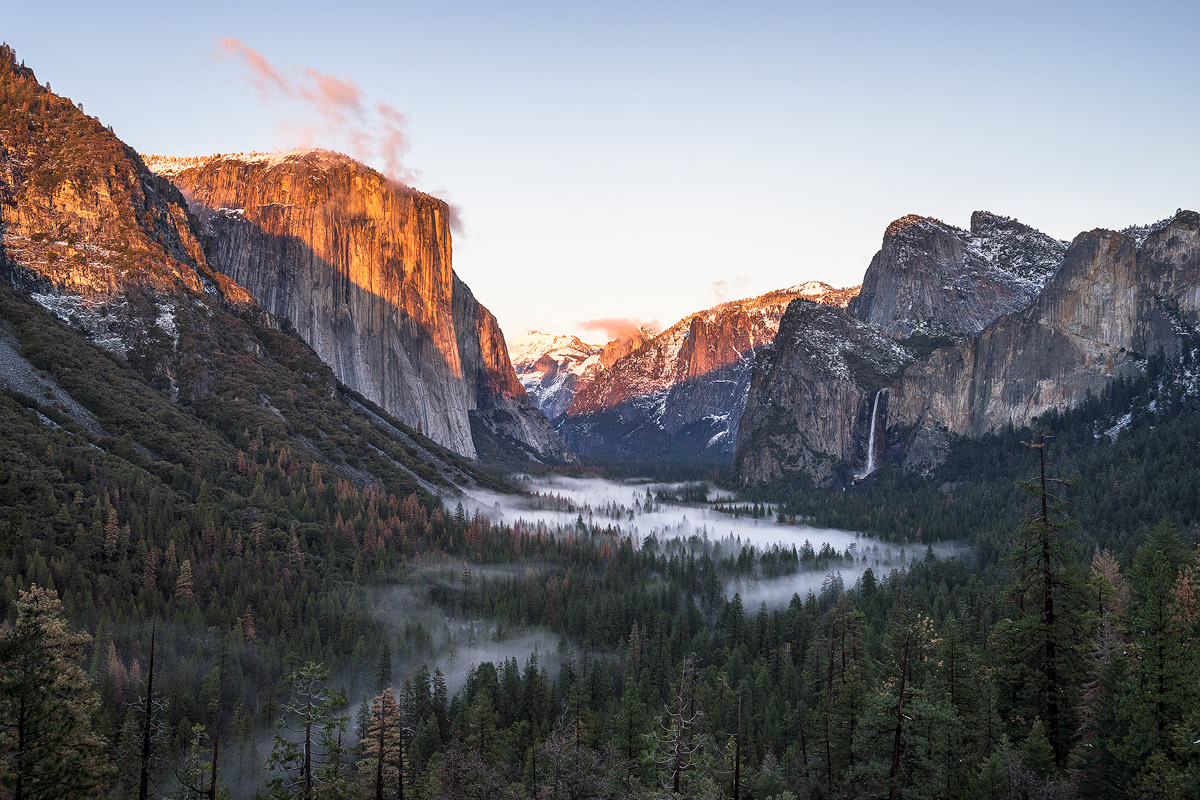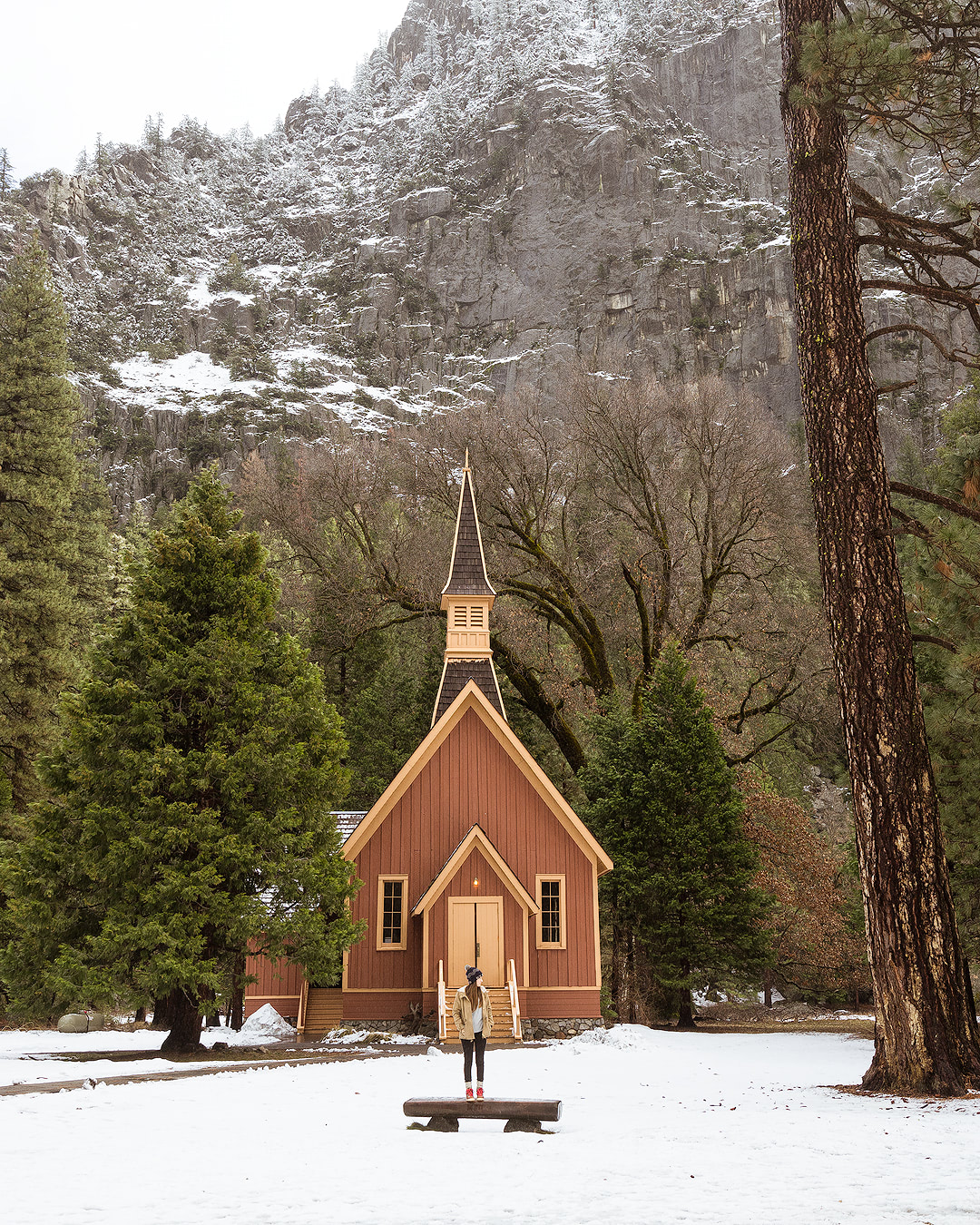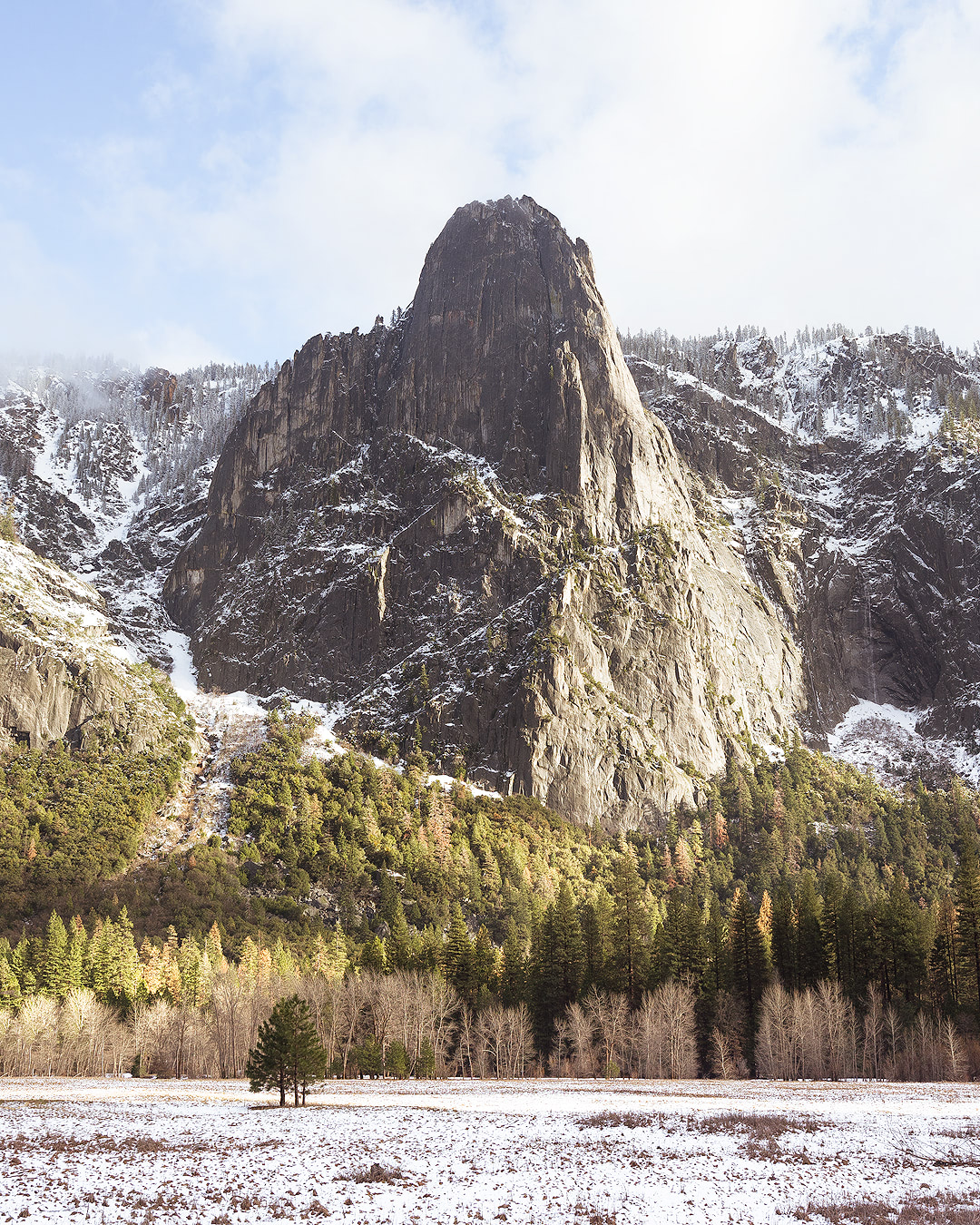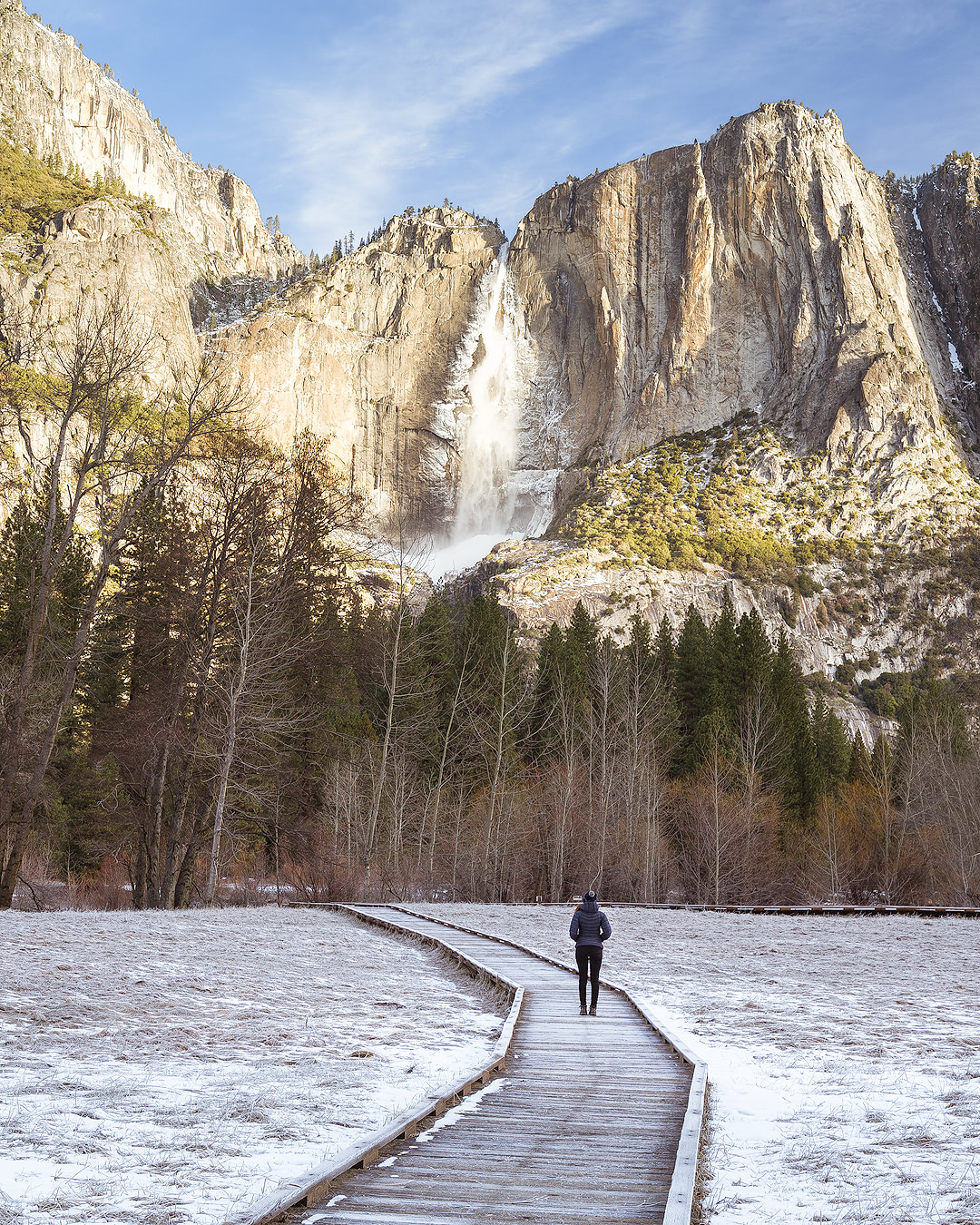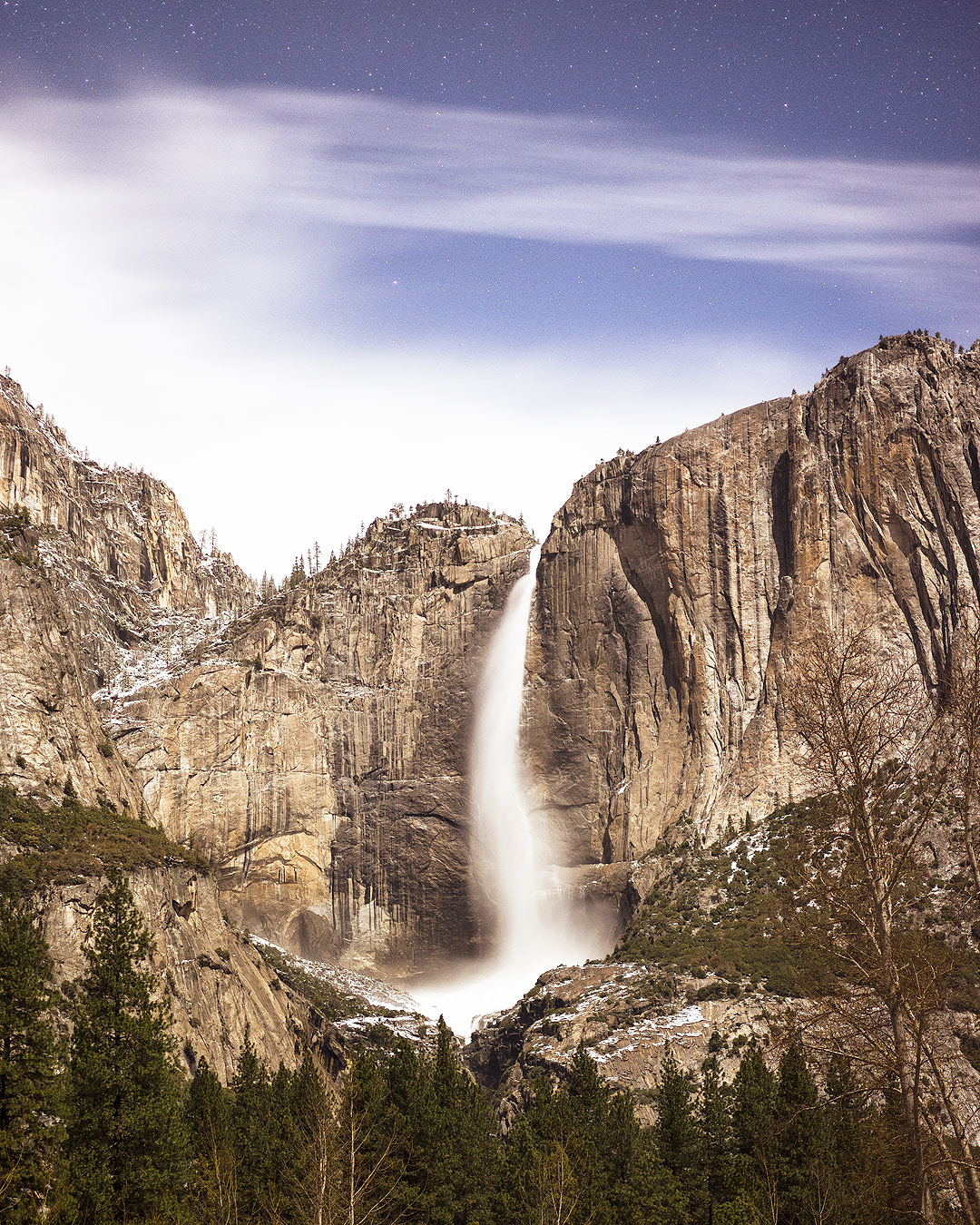 Similar Articles
California Road Trip: Golden Mornings & Painted Skies
Winter California Road Trip: Redwoods & Yosemite
America's National Parks: Ranked Best to Worst