I recently returned from a week on the beautiful Hawaiian Island of Kauai. My husband, Matt, and I were fortunate enough to visit the three other main islands for our honeymoon back in 2014 (Oahu, The Big Island of Hawaii & Maui). It was an amazing trip but while we were there many people told us "you have to visit Kauai, it's the gem of all the islands!" Ever since Kauai has been on the forefront of our minds.
Naturally, we were bursting with excitement to finally be heading to the island, almost two years after first visiting Hawaii. I am happy to say that Kauai lived up to the hype and we had the time of our lives! Below is a video we put together with Hawaii Tourism Oceania and underneath you can read about some of our trip highlights.

Helicopter Flight Around The Island
If there is only one activity you choose to do in Kauai then I would definitely recommend a helicopter tour. It is hard to describe just how incredible this experience was for me… so hopefully the photos do it justice!  
Our doors-off, 1-hour flight took us around the island, showing off the best of Kauai's natural beauty. Many of the places we saw are simply not accessible by any other means. The secluded and wild landscapes had me feeling like we had flown back in time to a prehistoric world. Our pilot was very knowable about Kauai and its history, providing us with brilliant commentary throughout the flight. My favorite views included Waimea Canyon, the Nā Pali Coast, Manawaiopuna Falls & the 'Weeping Wall'.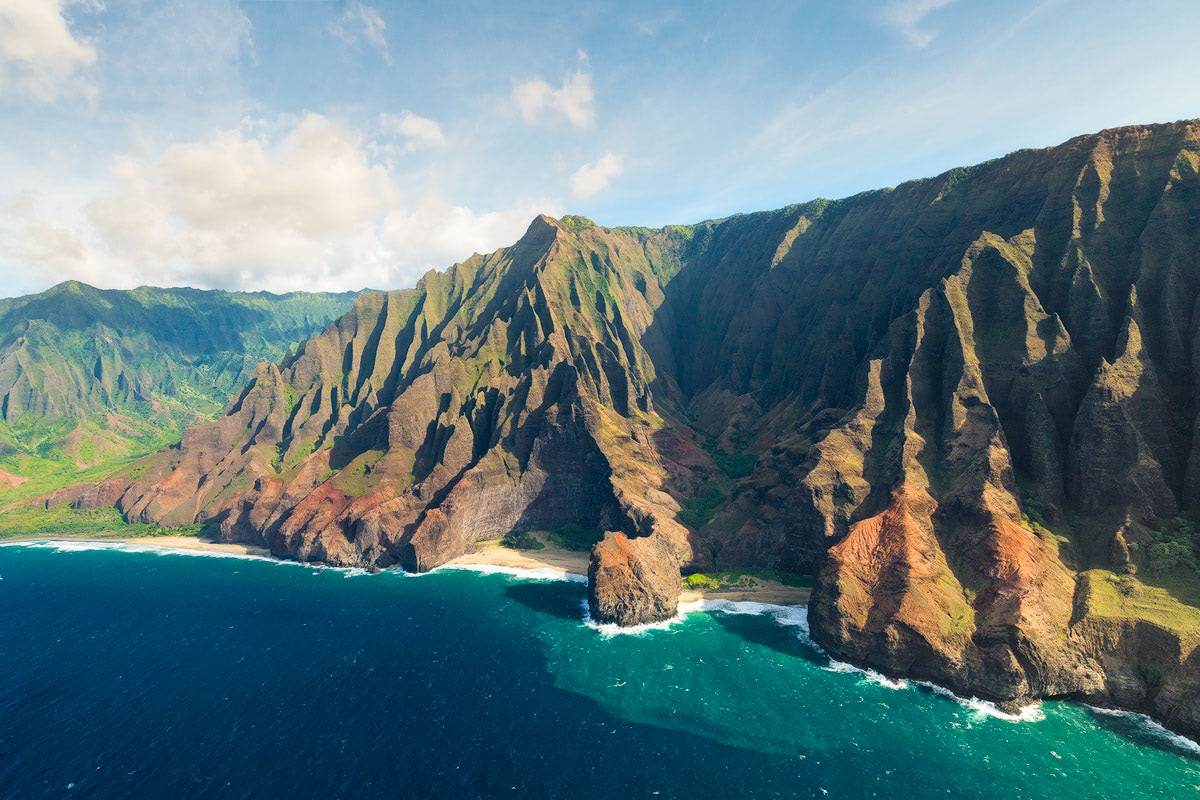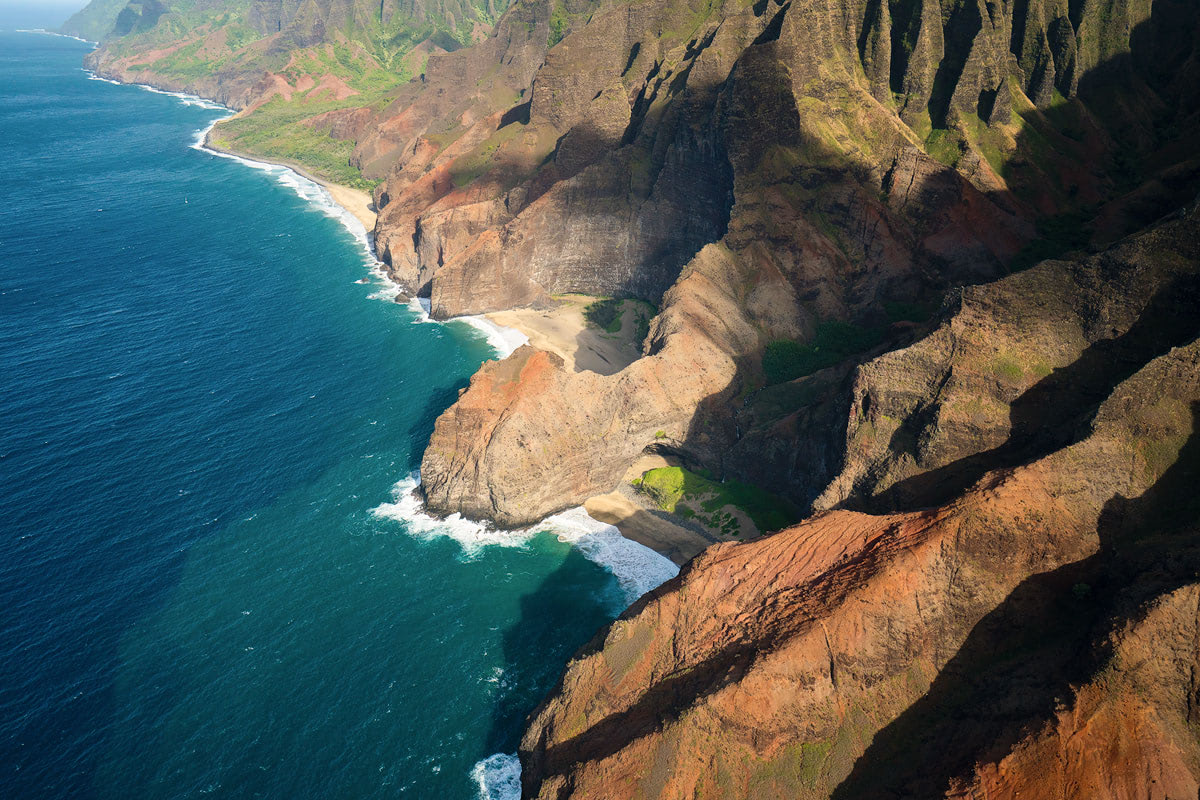 ---
Nā Pali Coast Boat Trip
Another highlight was a boat trip along the stunning Nā Pali Coast with Kauai Sea Tours. We were feeling adventurous so chose the raft style tour… and what an adventure it was! Our 24 ft ocean zodiac took us from Port Allen to the end of the Nā Pali coast, and back again. It was an adrenaline pumping, hold on tight kind of experience.
If you are after something more relaxing then you should opt for the catamaran style tours, though I would highly recommend the raft! We cruised into magnificent sea caves, had hundreds of Spinner Dolphins swim past our boat, and landed on a gorgeous beach for a short walk and lunch. We weren't able to snorkel that day due to suboptimal ocean conditions, though I could imagine that would have been fantastic!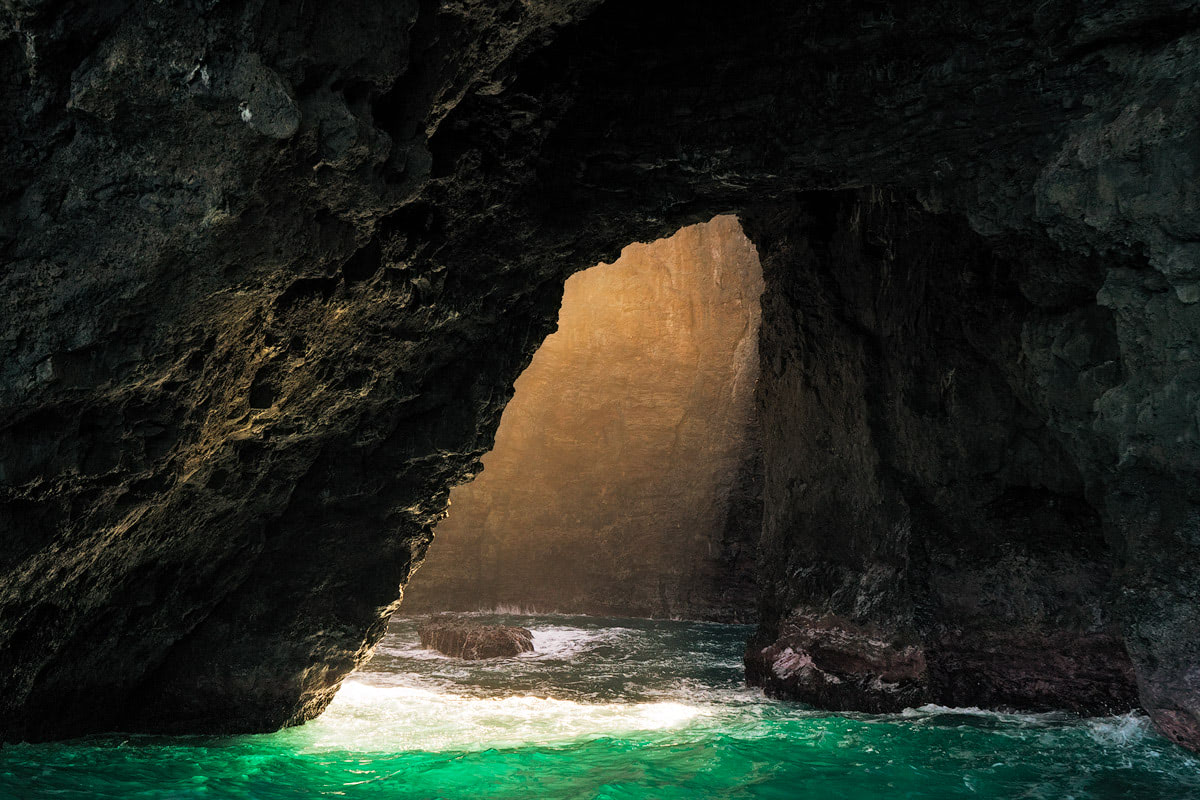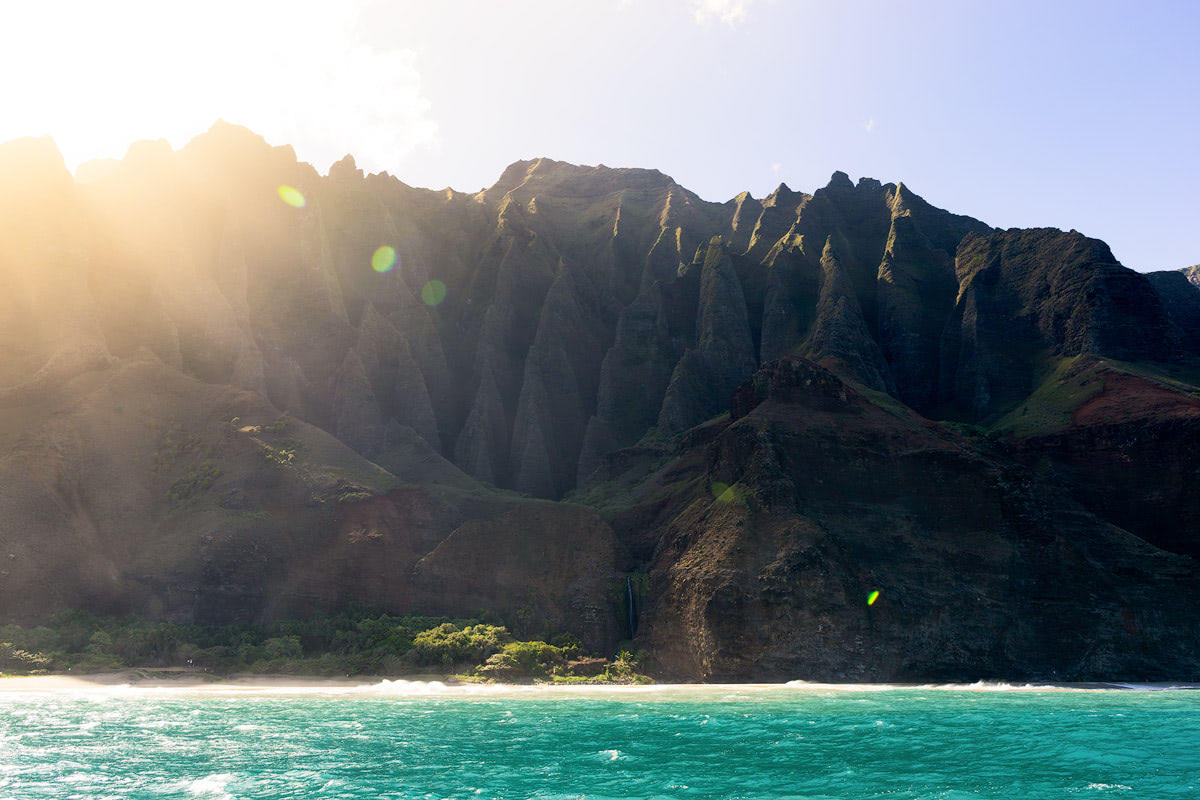 ---
Kayaking The Wailua River
Another fun half-day adventure we opted for was a kayak along the Wailua River with KauaiOutfitters. The Wailua River is on the east side of the island and is Hawaii's largest tropical river. We paddled a couple of miles up-river before landing our kayaks and hiking to the glorious
Uluwehi Falls (also known as "Secret Falls"). There was plenty of time for lunch and a refreshing swim in the natural pool that sits below the falls. Our guide was fantastic and it was a treat to hear his descriptions of the local vegetation.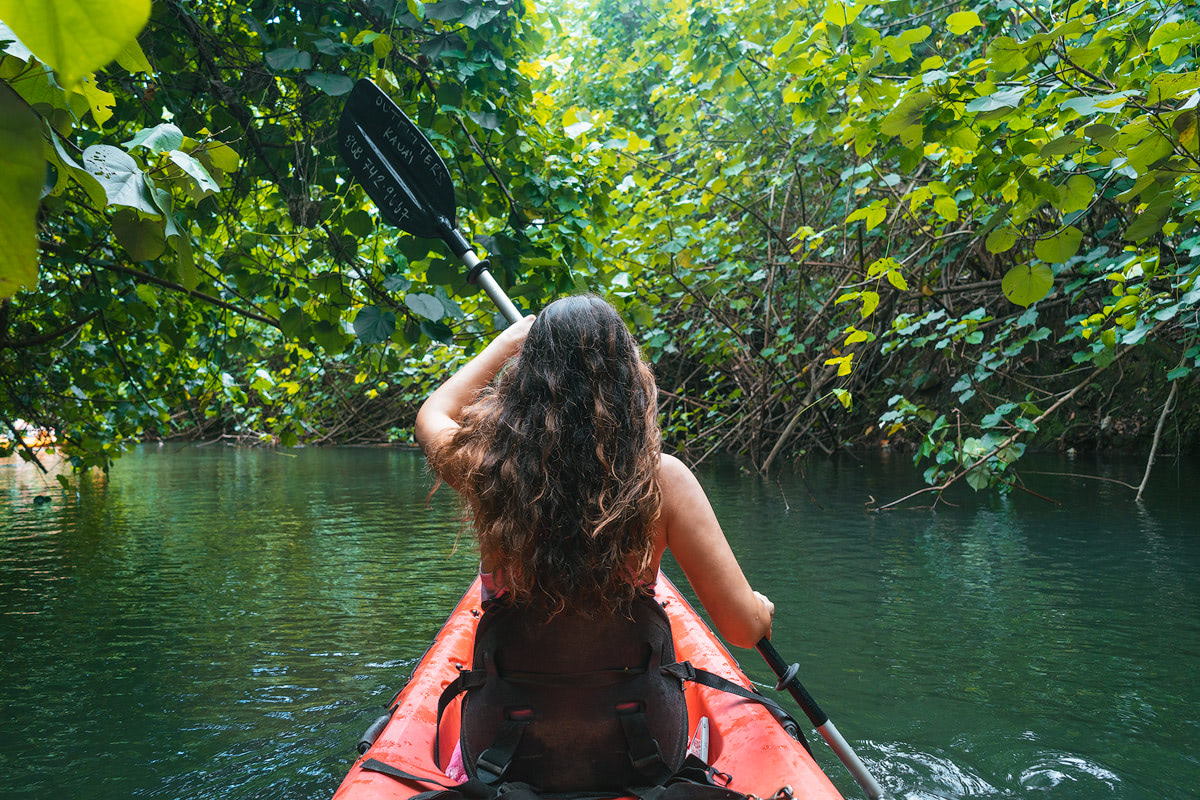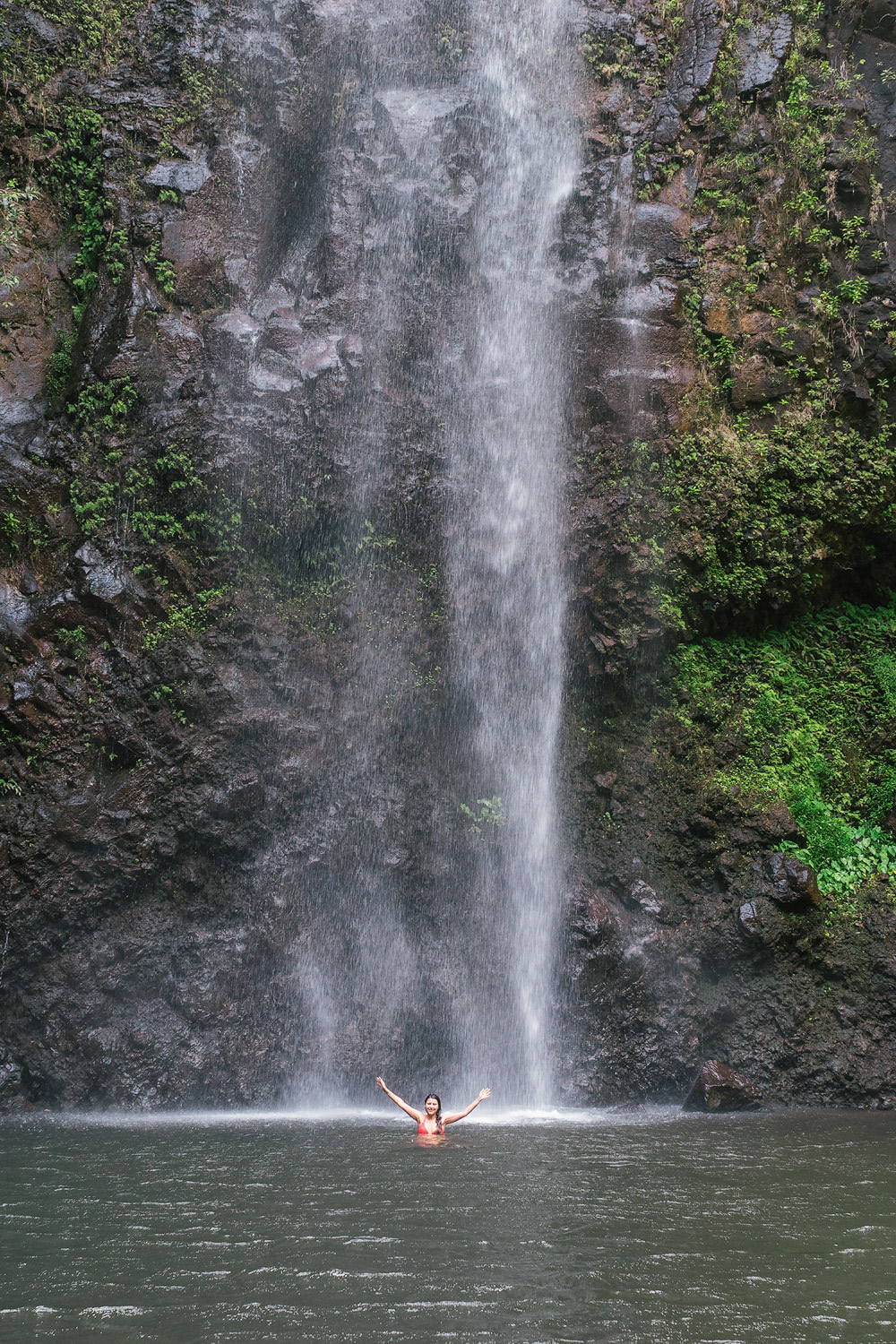 ---
Mountain Tubing
Kauai has a unique mountain tubing experience through historic irrigation systems. These were built in 1870 to bring water down from the mountains to sugar crops. The tour floats through lush forest with views of the mountains and Waialeale Crater. It was hilarious watching everyone spinning around in their tubes, going through the little rapids and entering the dark tunnels. My husband and I had a great time and enjoyed the refreshing mountain water (it wasn't even that cold!).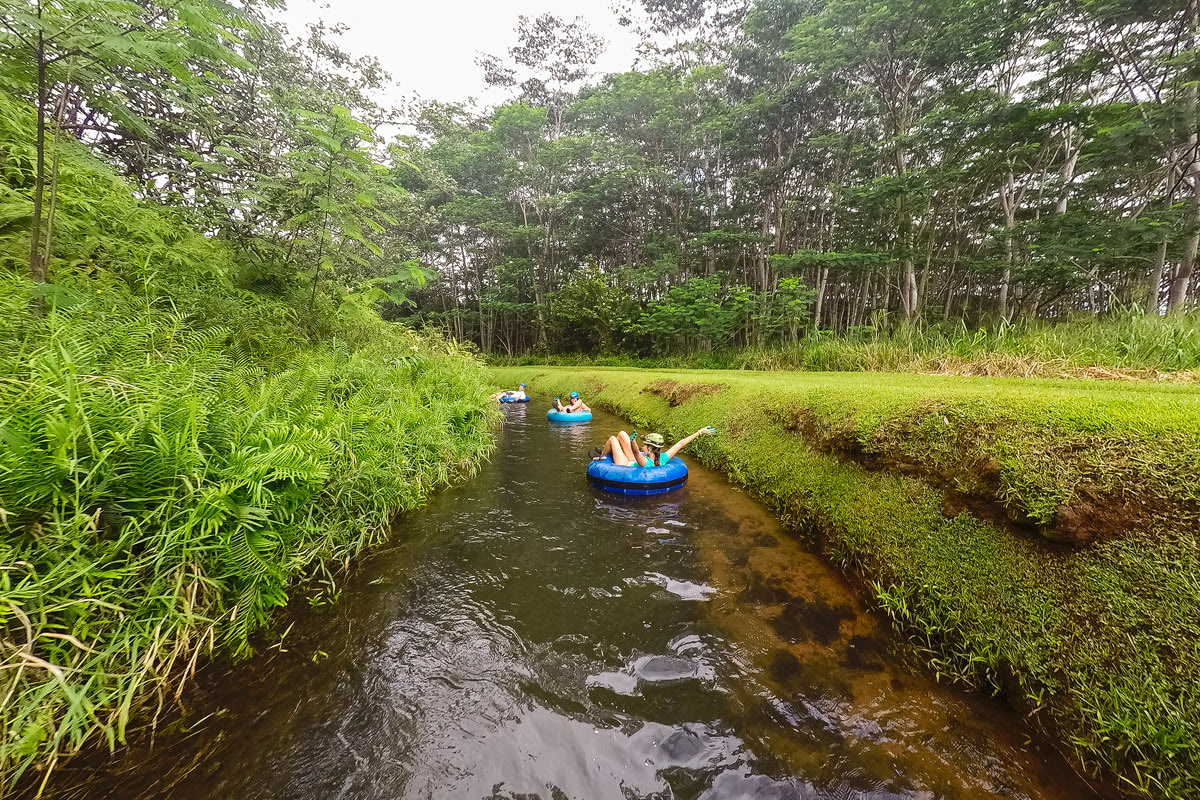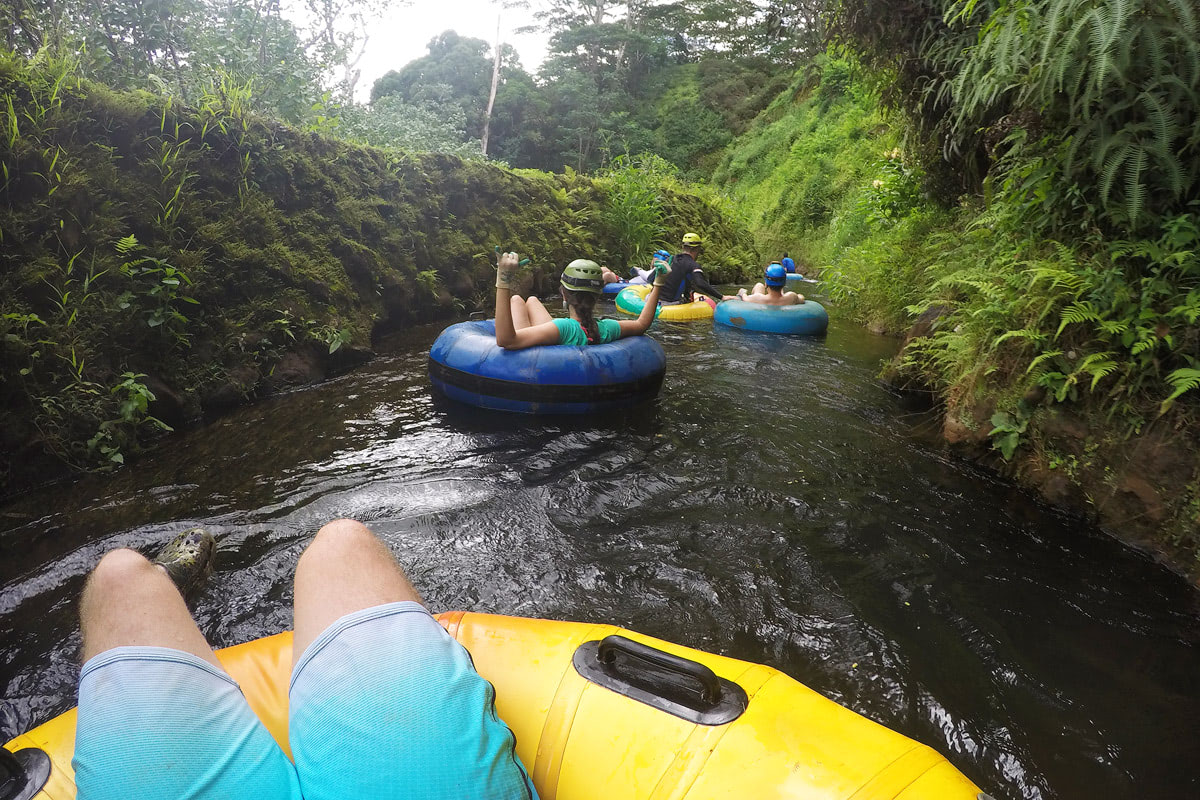 ---
Hiking, Biking, Snorkeling & Poolside Hangs
Another trip highlight included hiking the Awaawapuhi trail in Koke's State Park (west side of Kauai). The 6.2mile roundtrip hike takes you through a tranquil rainforest to a stunning lookout of the Nualolo and Awaawapuhi Valleys. It was completely covered in fog when we arrived at the lookout but cleared momentarily to showcase the impressive ridges and coastline. After this, we headed a little further up Highway 550 to Pu'u o Kila Lookout to take in a gorgeous sunset. This is personally one of my favorite views on the island. 
While on Kauai, we stayed at the Marriott Courtyard Coconut Beach, close to the quaint town of Kapa'a. One of the local activities we enjoyed was hiring bikes and cruising the Kapa'a Bike Path. Sunrises are worth the early wake-up call on the Island's east coast, with hammocking being my favorite way to enjoy them. It was also lovely to spend afternoons relaxing by the pool, enjoying a cocktail in the spa and catching up on some reading. The local beaches we enjoyed the most were Poipu Beach (great for snorkeling), Lawa'i Beach (perfect for sunset) and Anini Beach (best for sunrise).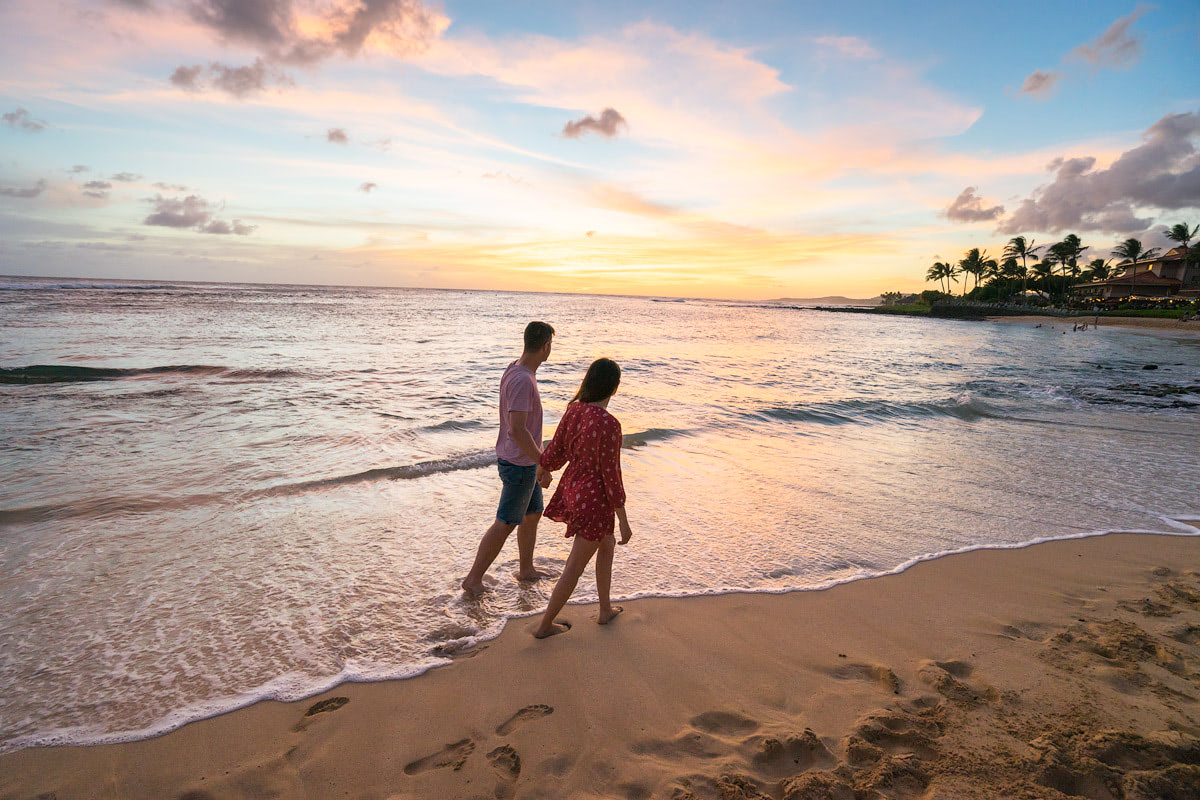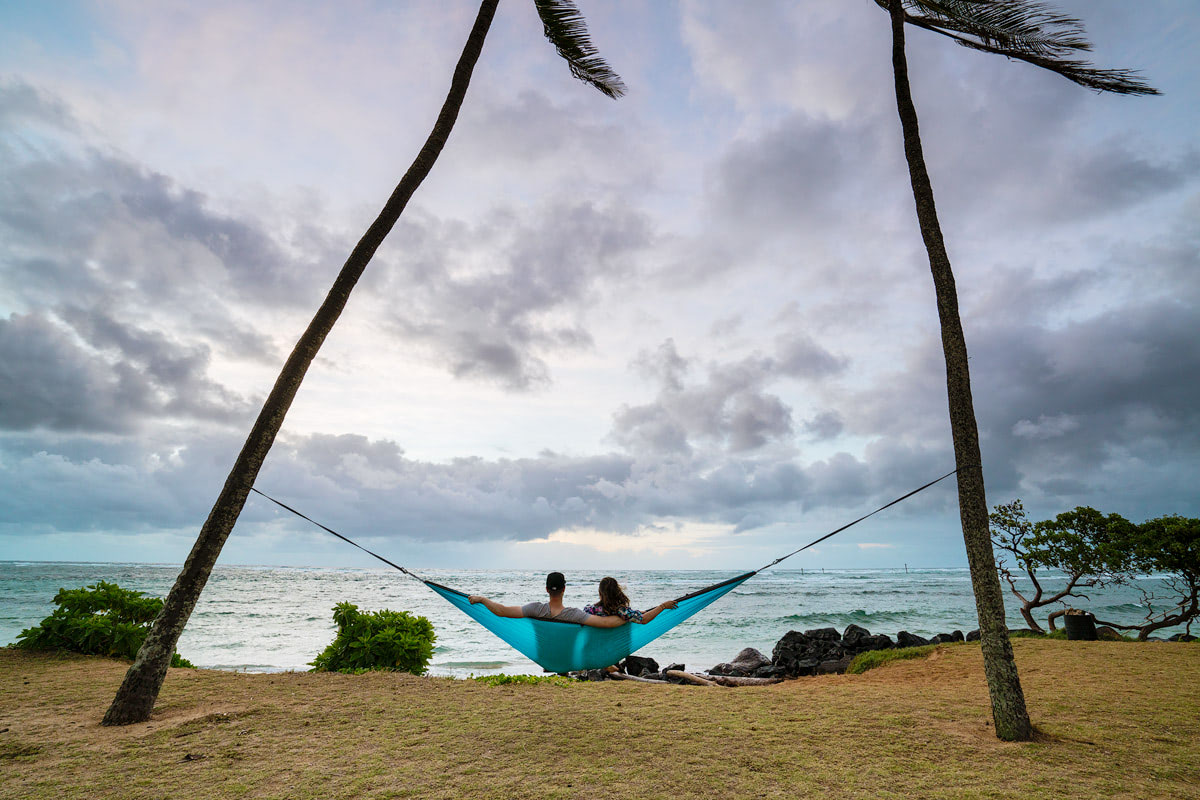 ---
Good Eats
One of the best things about Kauai is the delicious food! The island has some of the best seafood in the world, with local eateries knowing how to cook it to perfection. Some of our favorites included Island Tacos (Waimea), Shrimp Station (Waimea & Kapa'a), and Da Crack (Poipu). In Kapa'a, I would recommend checking out Mermaid Café for some delicious Thai fusion, and Java Kai for breakfast and a tasty cup of coffee. Shave Ice is a must try if you are visiting the island. Hawaii does shave ice better than anyone, and as a huge fan of ice-cream, this gives even the best ice-cream a run for its money. Our two favorite places were Wailua Shave Ice and JoJo's.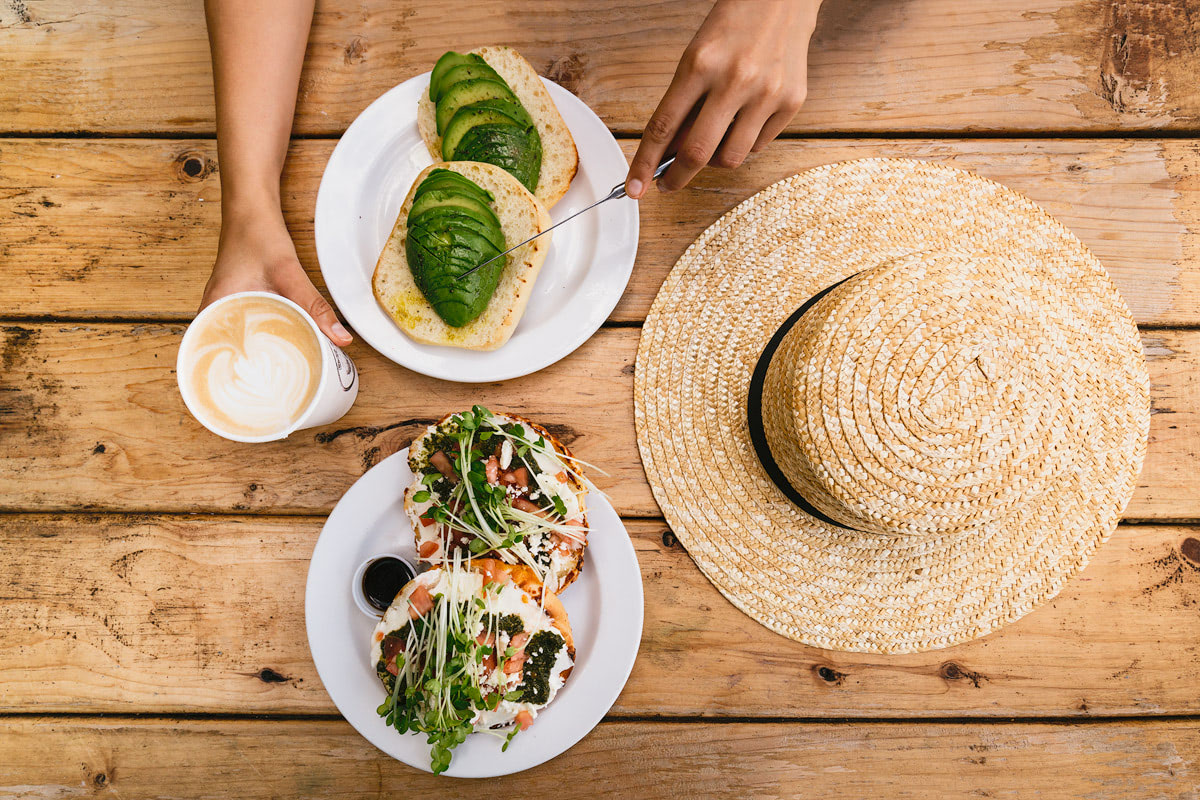 Have you been lucky enough to visit Kauai?
Comment below with some of your favorite spots!
Disclaimer – My husband and I were guests of Hawaii Tourism Oceania during this trip, though as always my thoughts and reviews are unbiased. All photos included in this blog post were taken by myself or my husband Matthew Hahnel.