Want to take better couple travel photos? These tips have massively helped my husband and I over the years when capturing our travel moments. I love being able to look back and reminisce on our adventures and have those memories to keep for years to come. In this article I'll share with you our best tricks for taking stunning couple travel photos!
Before we jump into the tips, I did want to mention that these ideas work for various scenarios… not just couple travel photos! If you are a solo traveler you can 100% apply the same tips! These are also perfect for family photography and snapping pictures with your friends. Do whatever suits your needs!
Disclaimer: This blog post may feature some affiliate links, which means I get a small commission if you make a purchase (at no extra cost to you). It's one of the ways I can keep producing free guides and resources for my readers. Learn more about my affiliate policy here. Thank you for the support!
A GUIDE TO TAKING COUPLE TRAVEL PHOTOS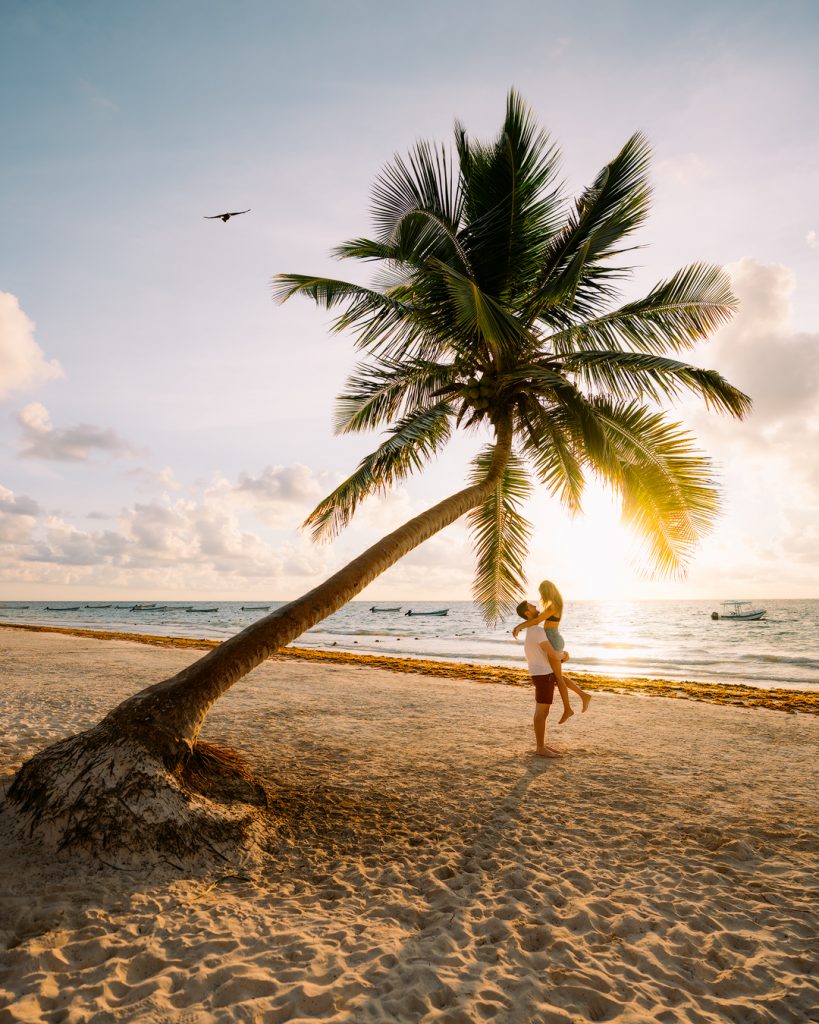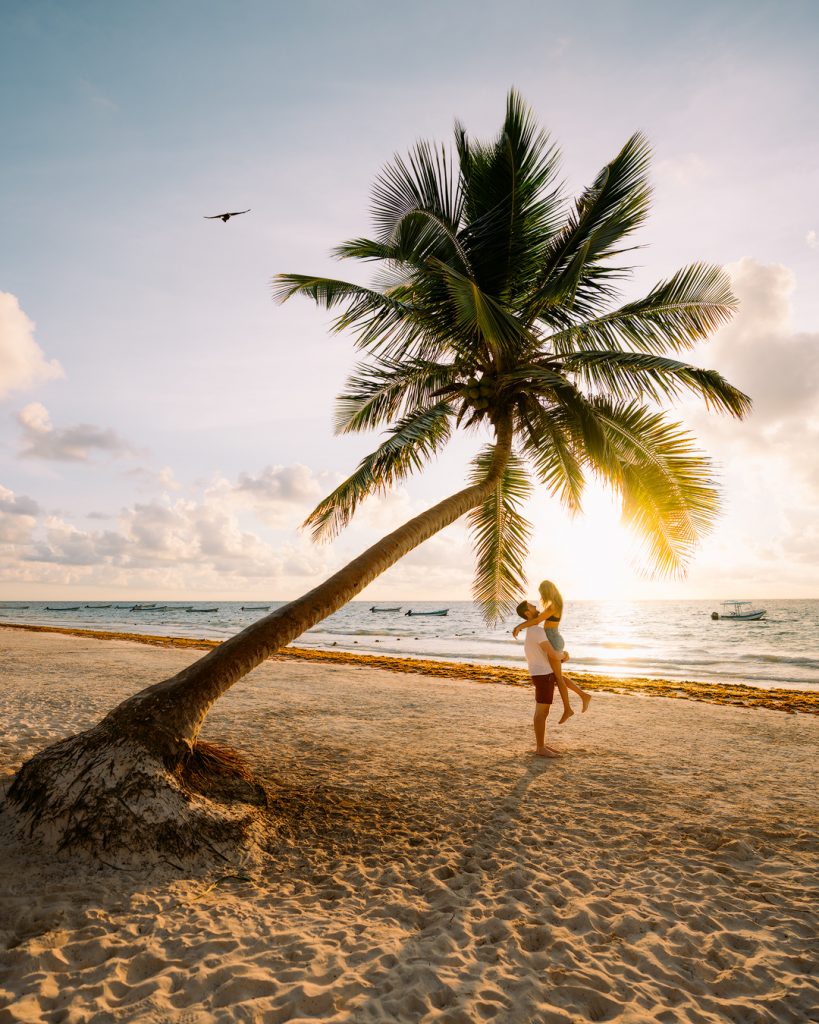 Couple Travel Photos 101: Invest in a Tripod
Nearly every couple travel photo you see in this blog post has been taken with a tripod. My husband and I are often the only people around when we travel, particularly if it's at sunrise or sunset. We simply set our tripod up at the distance and height we want to capture, attach our camera, and snap away!
Using a tripod also means you can take the exact photo you want and don't have to rely on a stranger getting it wrong. Plus, you avoid the risk of handing your camera to someone you don't know.
We typically use a Gitzo carbon fiber tripod with a Really Right Stuff ball head + an L bracket for ease of use. You can see an entire list of the camera gear we use to capture couple travel photos in this blog post.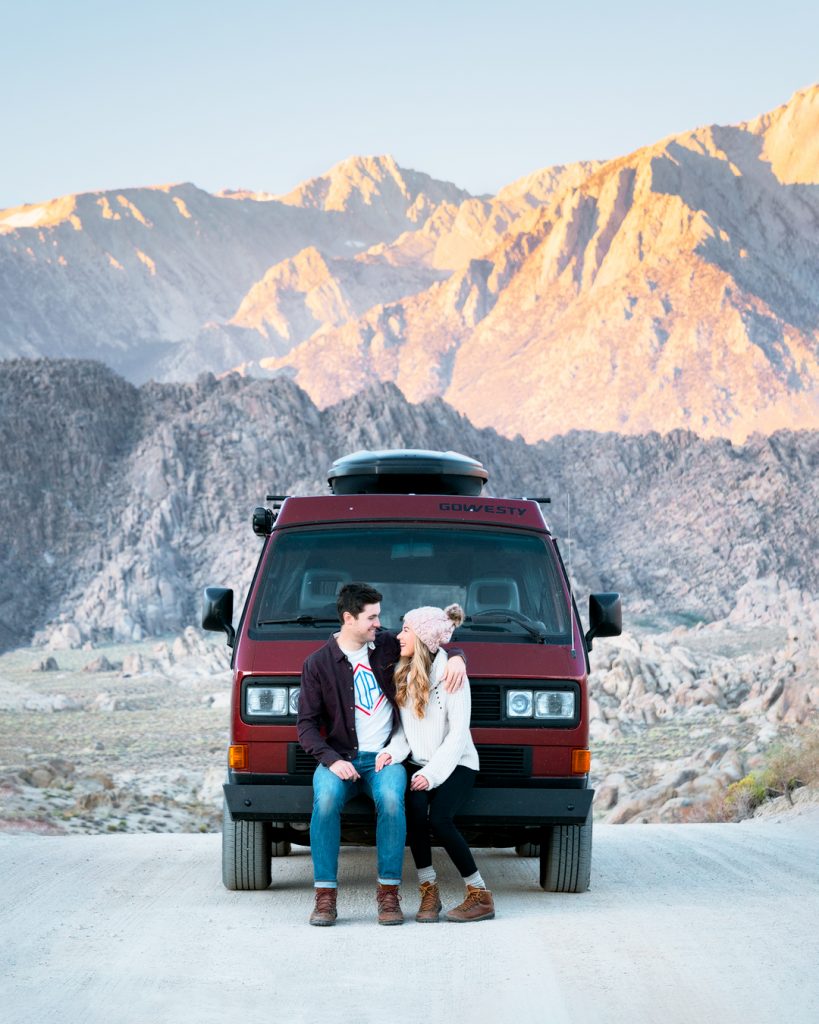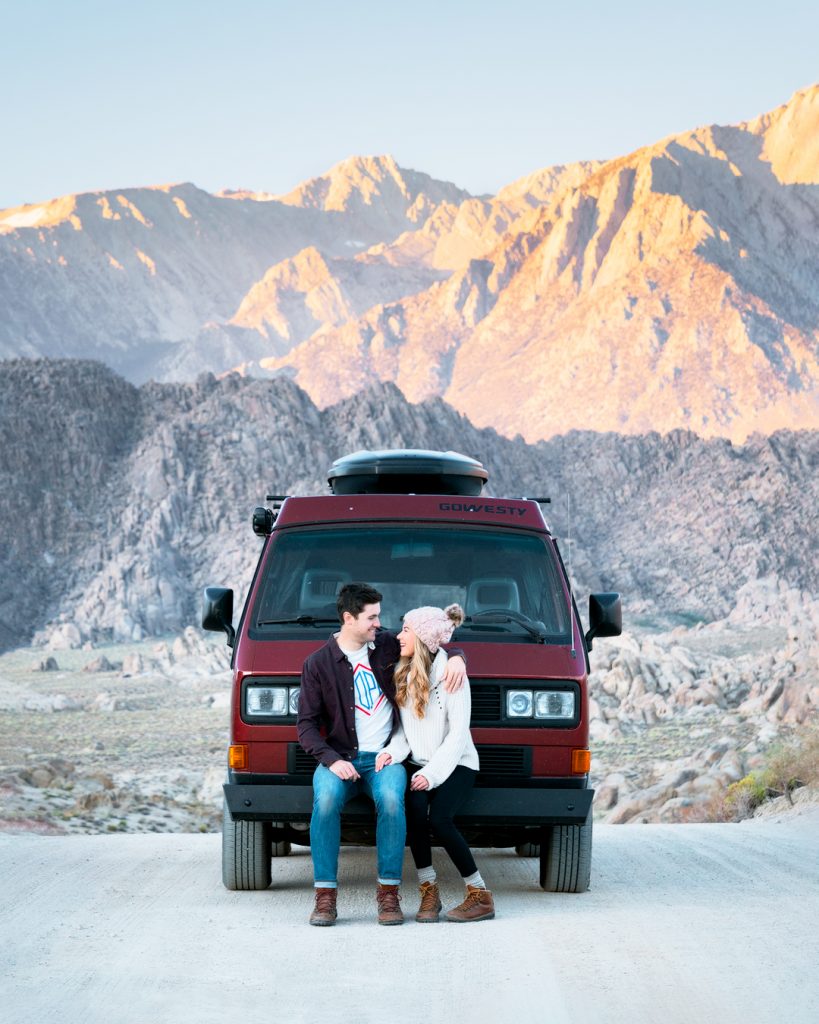 Couple Travel Photos 101: Use the Self Timer
Most cameras these days have a self timer option. We often set ours for 10 seconds and then run into the frame (with our camera already set up on our tripod). You can also ask a stranger or friend to press the button if the shot is being taken from further away (if they seem trustworthy).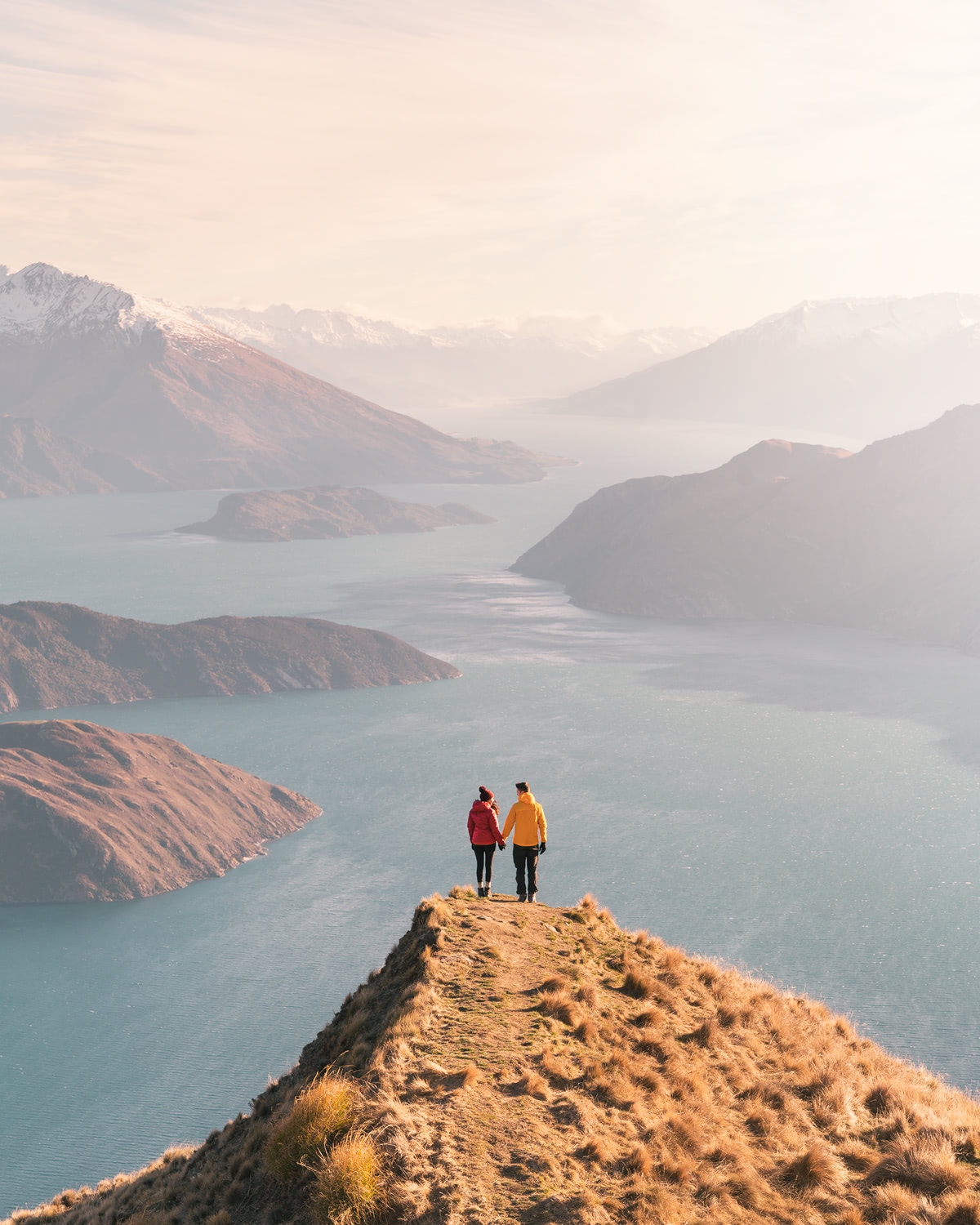 Couple Travel Photos 101: Use an Intervalometer
We often take couple travel photos from quite far away and very quickly realized how exhausting it is running from the camera and back with a 10 second timer! A wireless remote control shutter release (also known as a remote commander) is the perfect solution. Just make sure you buy one that works with your camera brand and model! Tip: some cameras have apps that allow your phone to function as a remote, so do your research before buying anything.
Some cameras (like the one use use from Sony) have an inbuilt intervalometer, which makes taking couple travel photos SO easy! You can set it up to take photos at a certain interval (e.g. every 3 seconds) and then just pose away until you get a bunch of options. This works the best for when you need to be quite far from the camera as the remote control shutter releases often have a limited range.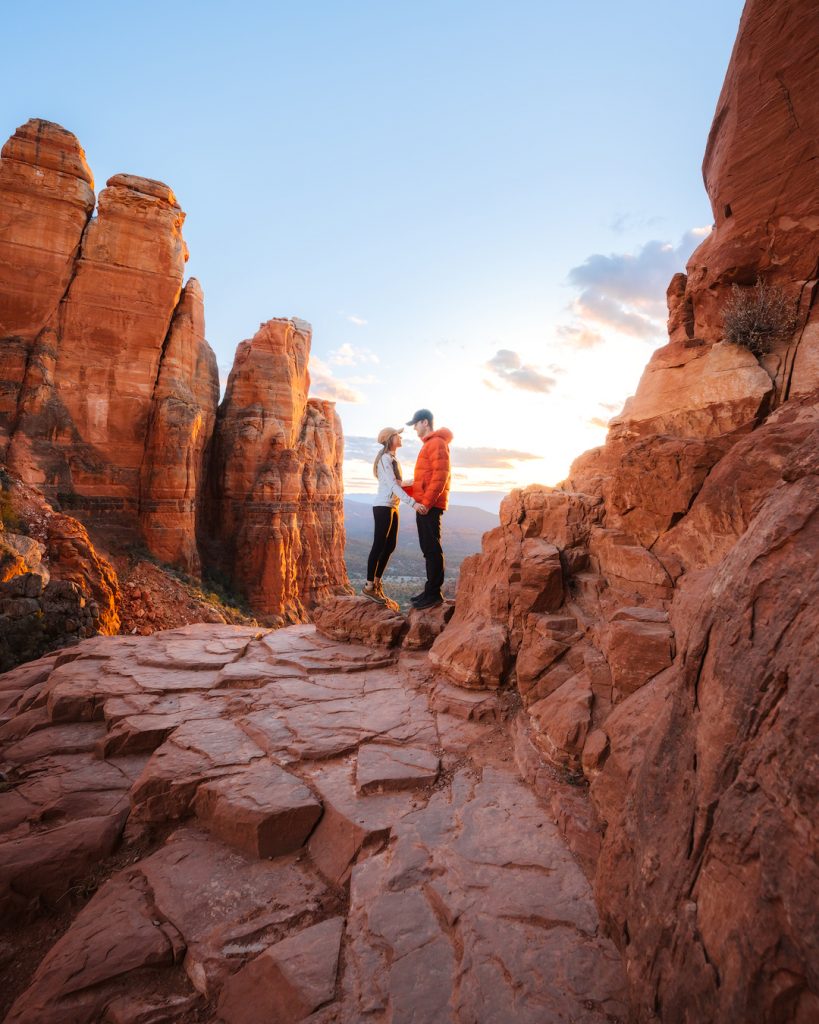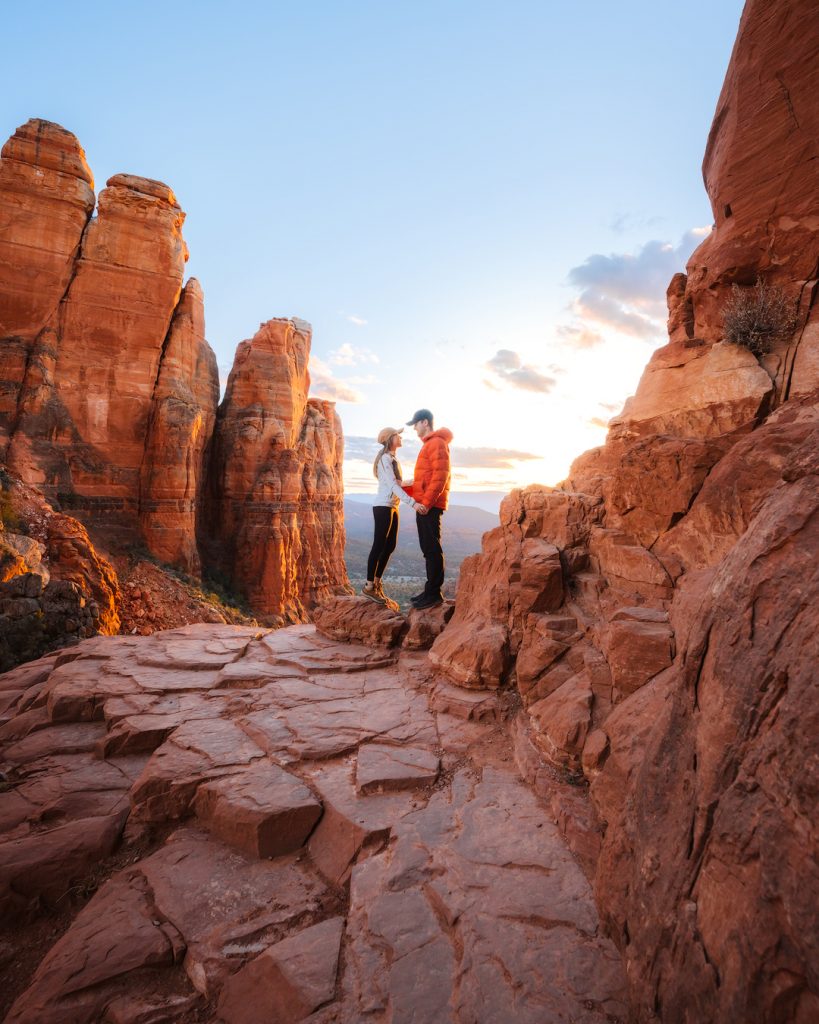 Couple Travel Photos 101: Ask for Help
We don't often ask for help but sometimes we find ourselves without a tripod and no other option. Ask someone who looks like they know how to operate a camera, explain the basics, take a photo to show them how you want the image framed, and then cross your fingers! Obviously use common sense and be careful who you give your gear to.
Better yet, travel with a photographer friend like Berty Mandagie and get killer images like the one above! 😜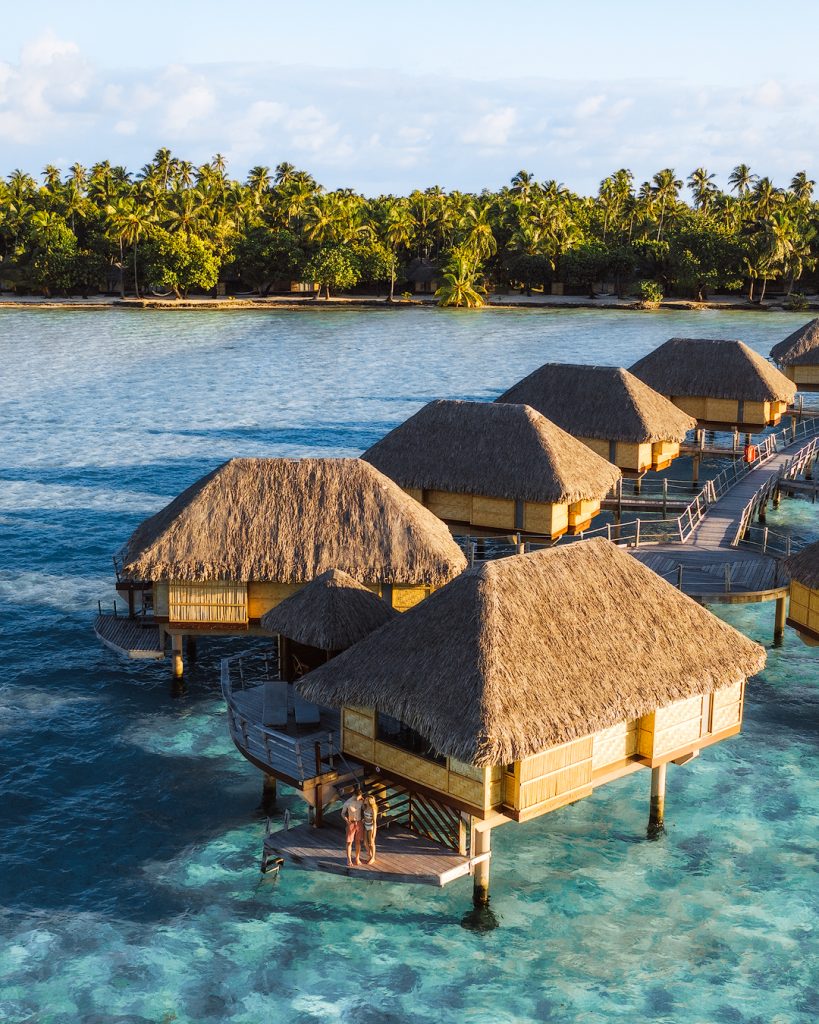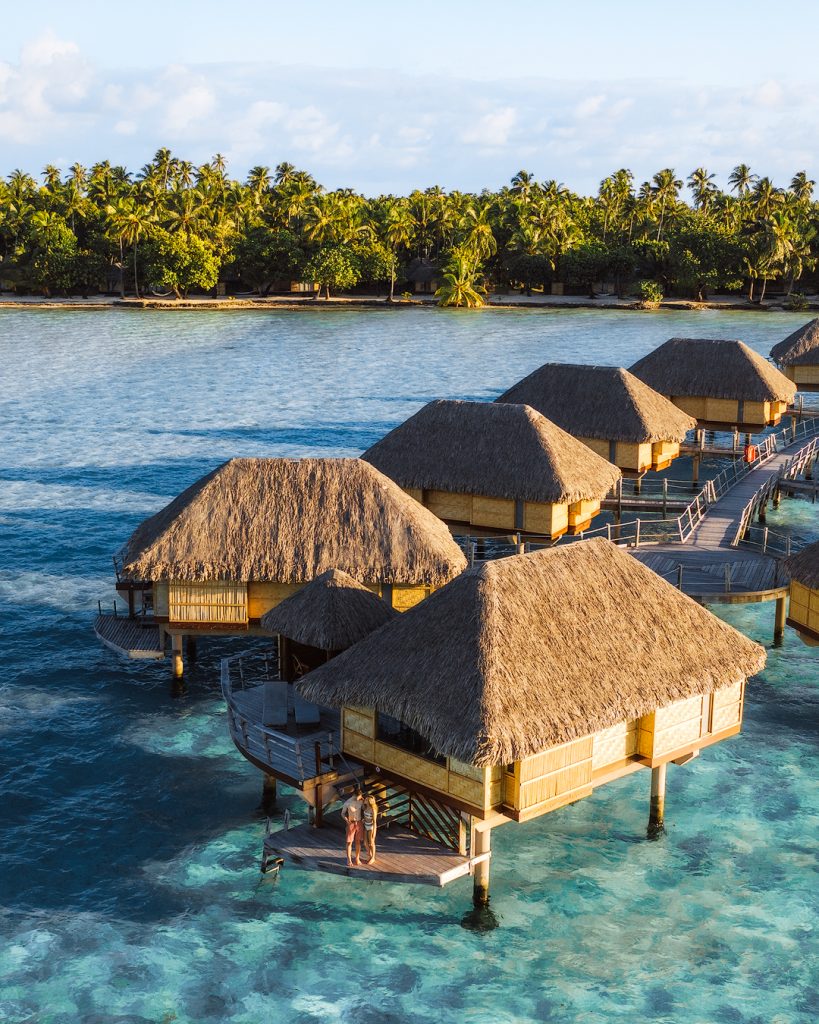 Couple Travel Photos 101: Use a Drone
Drones can be pricey but they will take your photography and video game to the next level. When an aerial shot is taken from far away you often can't tell the "pilot" is holding a controller. My husband and I plan to take more footage with our drone this year, including some selfies! We own the DJI Mavic 2 Pro Drone and really enjoy using it.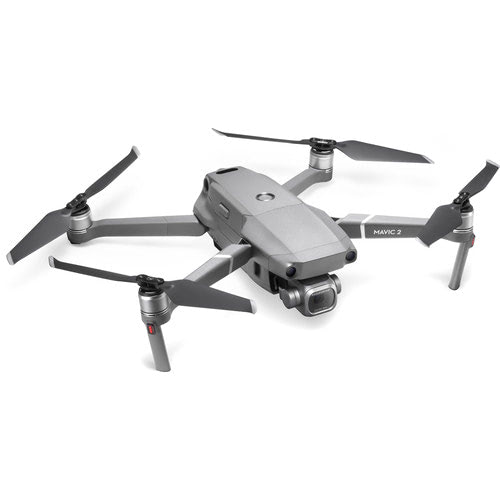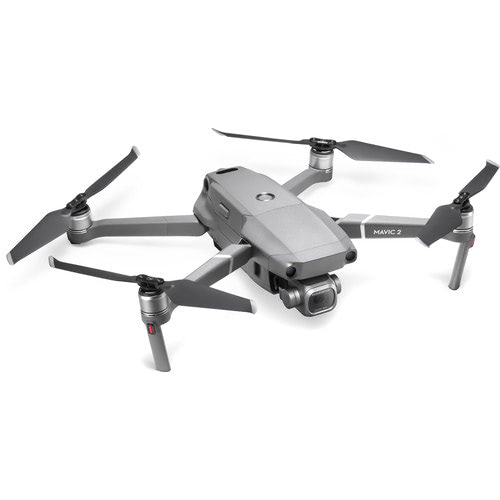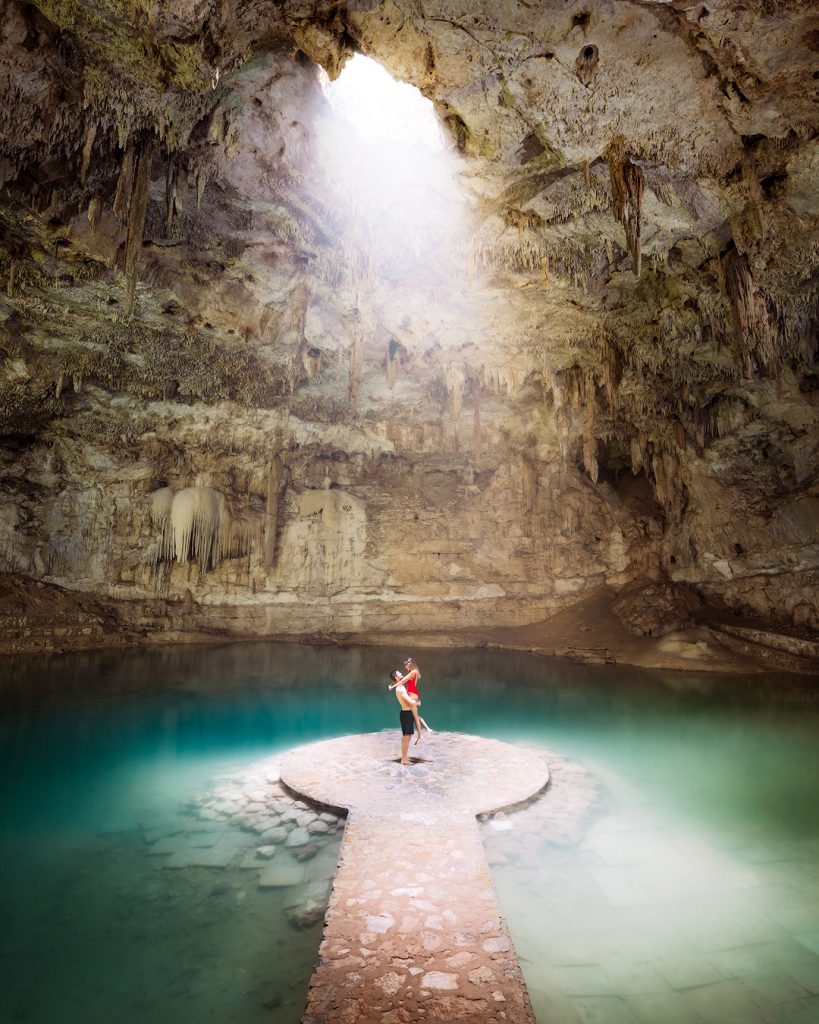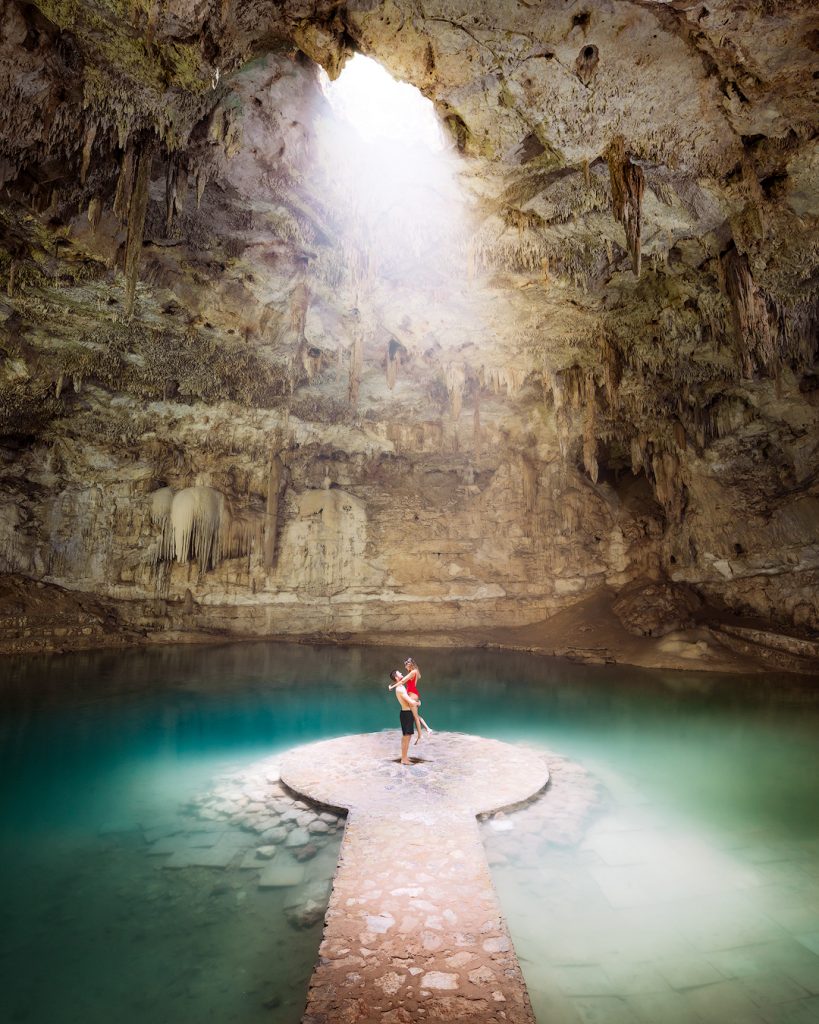 Couple Travel Photos 101: Set Up a Killer Composition
Setting up a killer composition is another key to getting couple travel photos you will be proud of. One of our top tips is to have you or your partner stand in frame while the other person sets up the shot. This will help you dial in the focus settings and make sure everything is lined in nicely. There is often lots of "move to your left, no not that much, step back" … but it's worth it to get an amazing composition!
I have a downloadable mini guide on taking beautiful travel photos if you want more tips on composition – click here!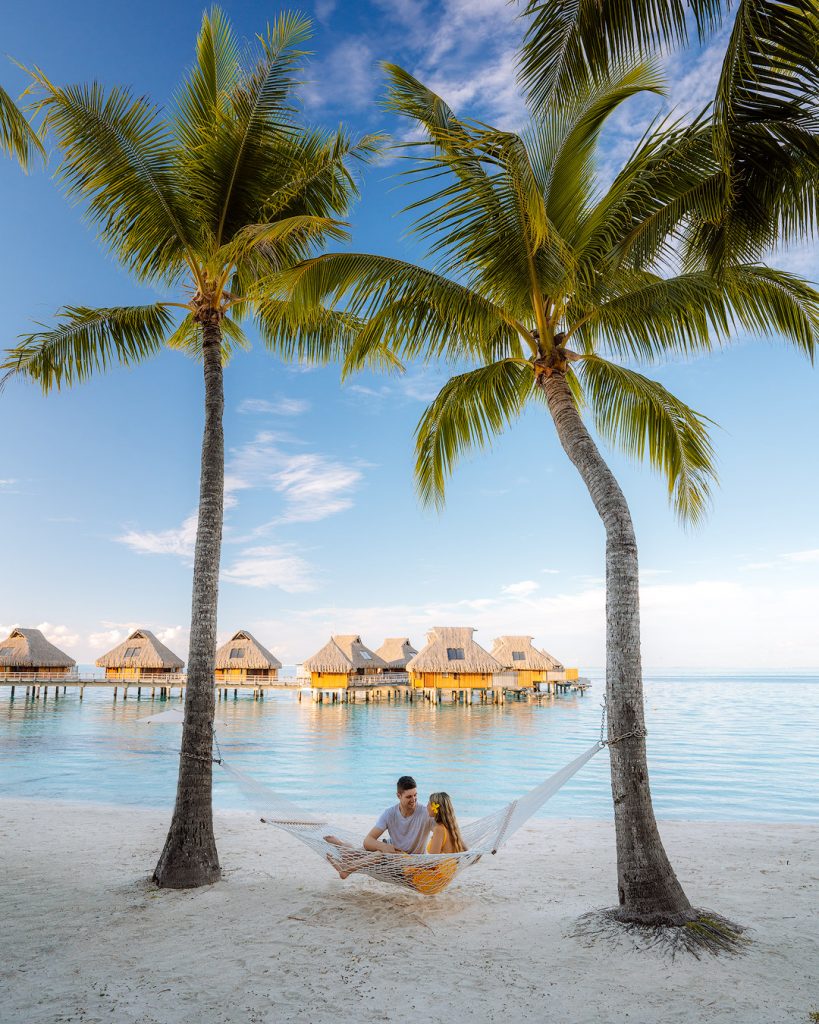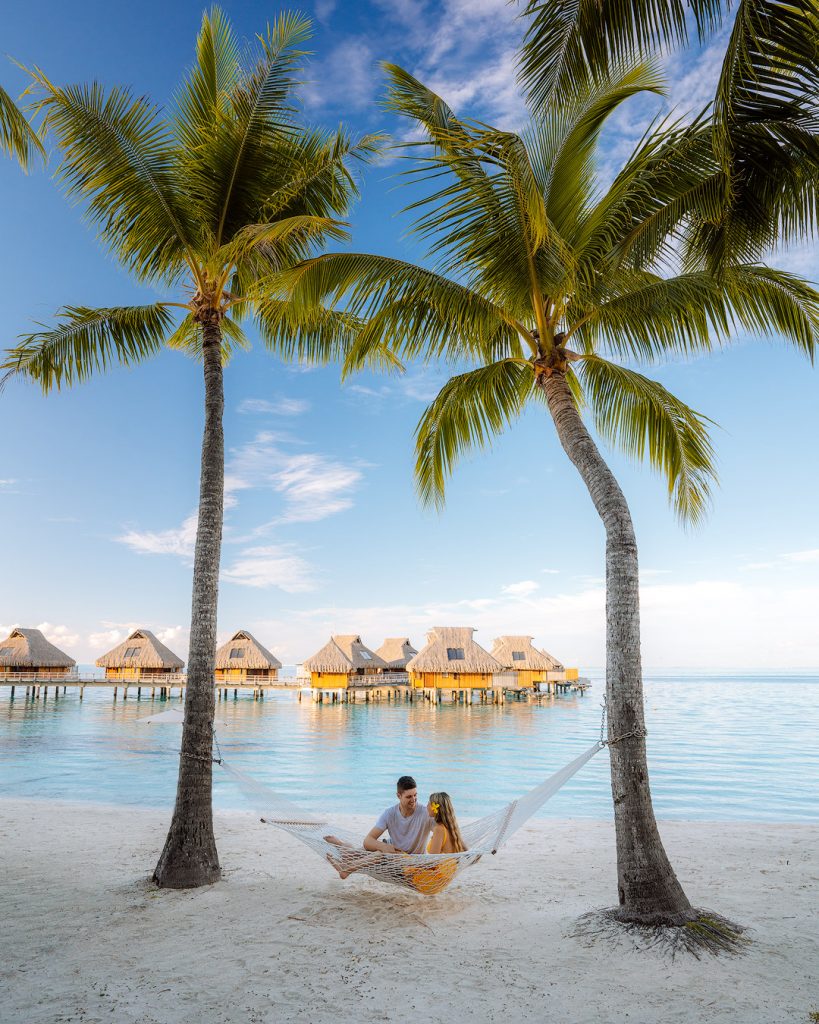 Couple Travel Photos 101: Work With the Light
Our preferred time of day to shoot is 'golden hour' – the hour or so just after sunrise and before sunset. Everybody and everything looks better in this soft golden light! Plus, destinations are usually much less busy at this time of day too. If you are shooting in the middle of the day then I typically find taking photos in the shade is best, but play around with angles and see how you go!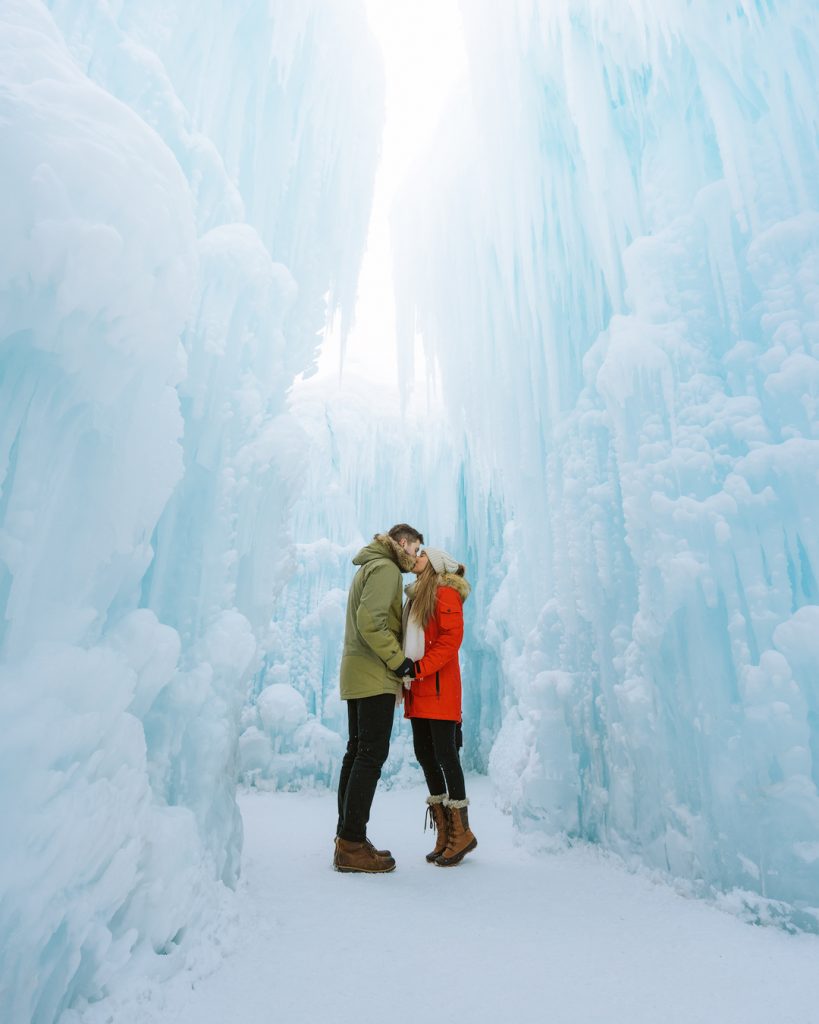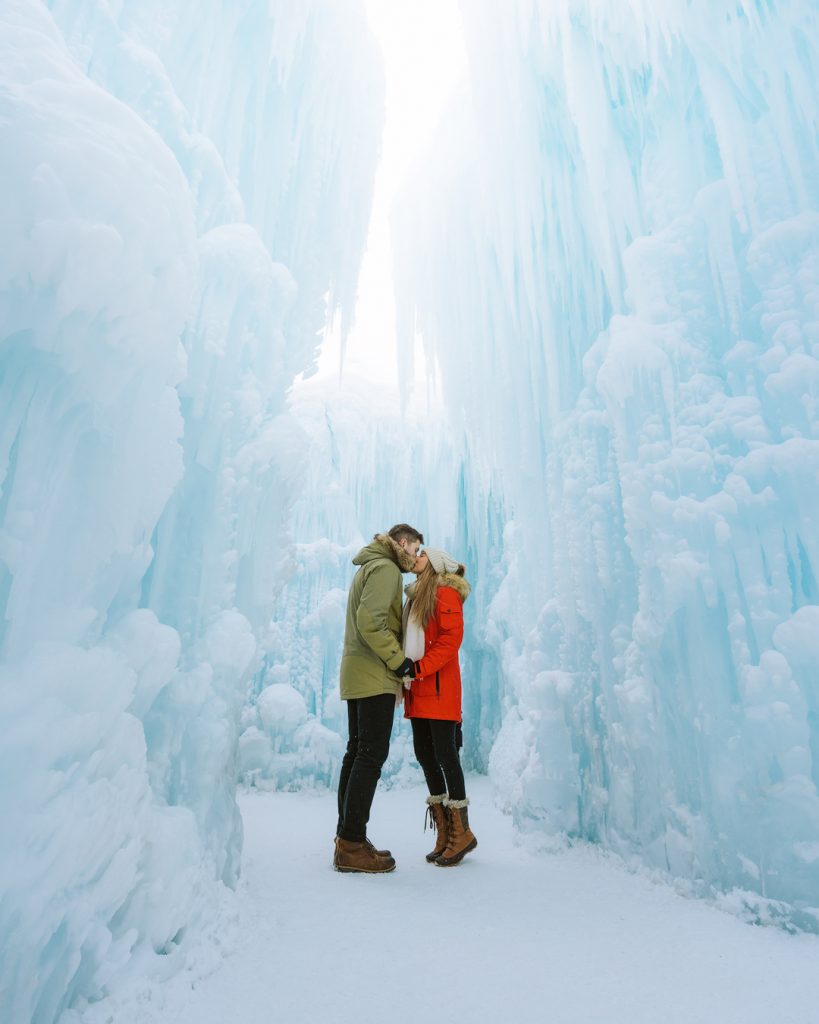 Couple Travel Photos 101: Mix Things Up
It's nice to mix things up and have a variety of photos, especially if you are making an album and you don't want them all to look the same. Here are some ideas for photo compositions and posing:
Get a candid walking or hiking shot. Set the tripod up and literally walk past to get a realistic shot of what you are doing. You can stand still and pretend walk if you want a really sharp image (e.g. in low light conditions).
If you hike or drive a long way for a specific view, when you first arrive you stand there and take it all in together… right? So capture that moment!
Get a photo of you both inside or near your accommodation. This works particularly well with camping photos as they are way more interesting with people in the shot.
Try different angles of the same photo. Does it look better from lower down or closer up?
A little cliche, but try out a #followmeto style photo (guy holds girl's hand from behind the camera)
Stand next to each other a small distance apart and hold hands. You can look at the camera or at each other, or even be facing away from the camera. This pose is kind of corny but definitely a cute memory to have.
Be cheesy and give each other a big smooch!!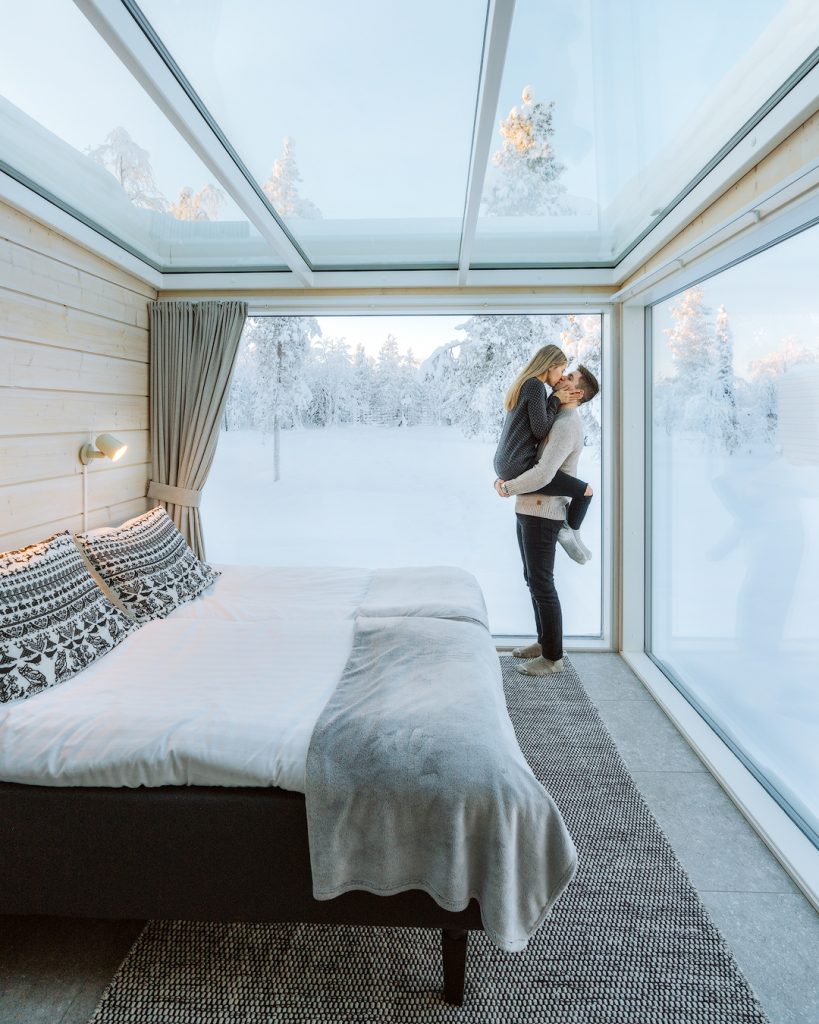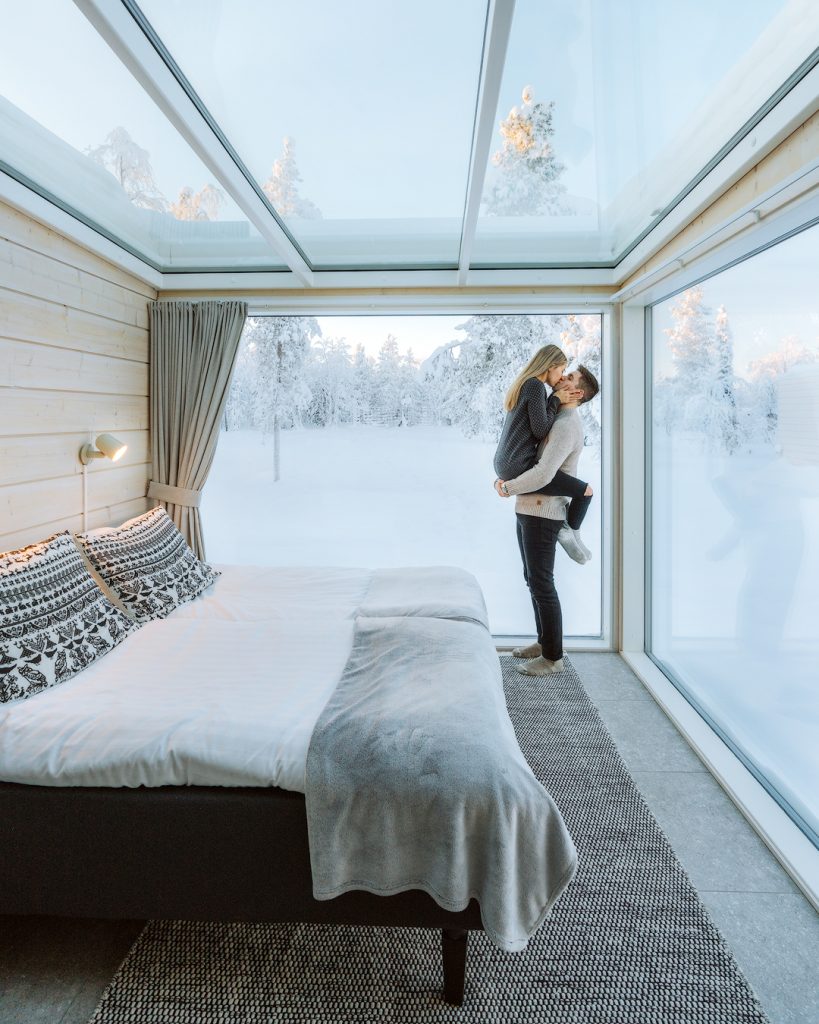 Couple Travel Photos 101: Take Your Time
My husband and I often get people stare at us, comment or ask questions when we're taking photos. It can be embarrassing at times but I just remind myself that they are strangers and I don't need to care what they think. People also often say things like "wow, that's such a cool memory to have" and I couldn't agree more! Take your time getting photos, try different angles, and review your images before heading off.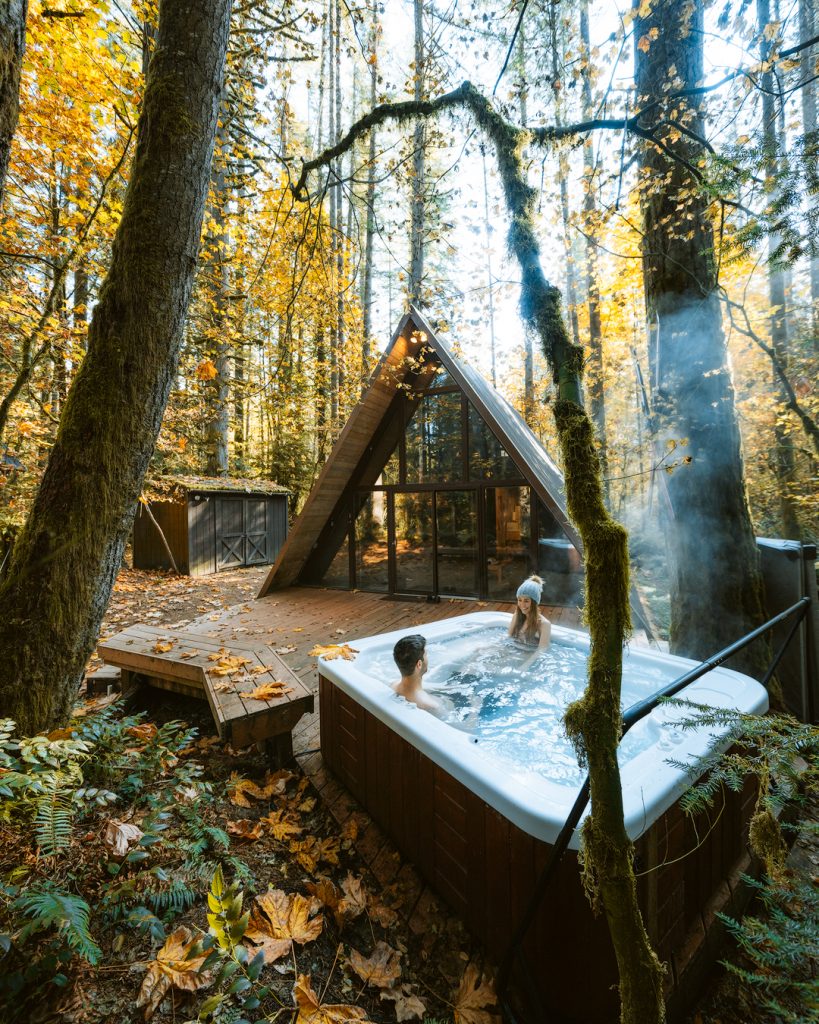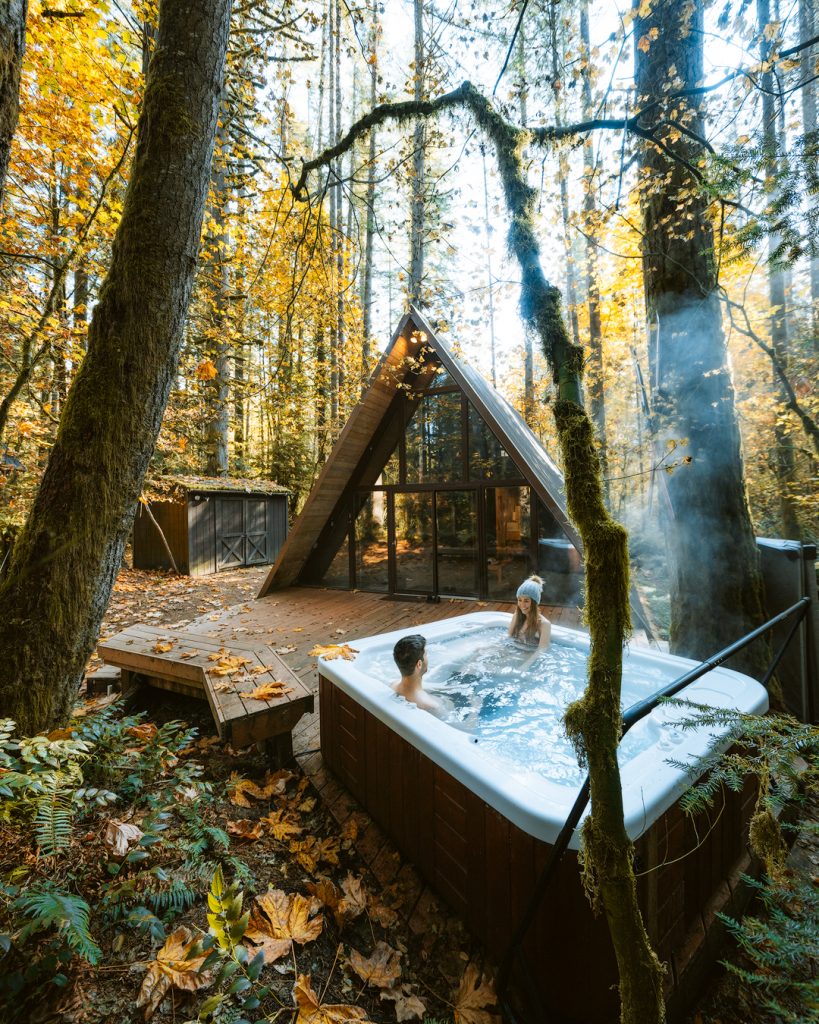 Couple Travel Photos 101: Have a Laugh!
You can 100% tell in photos if people are having a good time! My husband and I are often laughing at ourselves and enjoying our time together, which I think shows through in our captures. Try not to take yourselves too seriously and cherish the moment as best you can!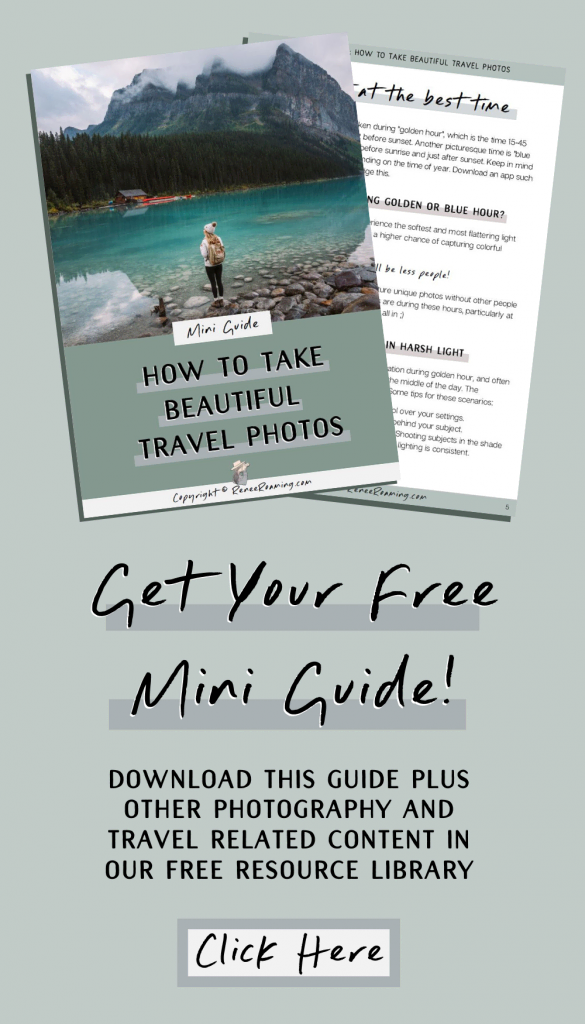 PIN FOR LATER!