Night photography is a fun way to get out of your comfort zone and try something new. Plus, its the perfect way to make use of those longer nights during winter! I have partnered with Energizer® to light up the holiday season and share some night photography tips with you all. Let me know your tips and tricks in the comment section! #StillGoing
Night Photography Tips & Tricks
Light Up Your Winter

Play with light
When I think of night photography I envision darkness coming alive with lights, whether it be from the stars, moon or via artificial sources. I love playing around with twinkle lights, headlamps, flashlights, lanterns and fairy lights when capturing photographs at night.
Take the above photo as an example – my husband and I both have a source of light to help draw attention to us and the center of the image (I am using the Energizer® Performance Metal Light, and Matthew is using the Energizer® Focus Headlight). We also have various sources of light in the background to add depth to the image.
Landscape photography can be made even more magical by adding a human element and light source to an image. Powerful headlamps and flashlights are the perfect tools to bring along for capturing unique images (and to help find your way!)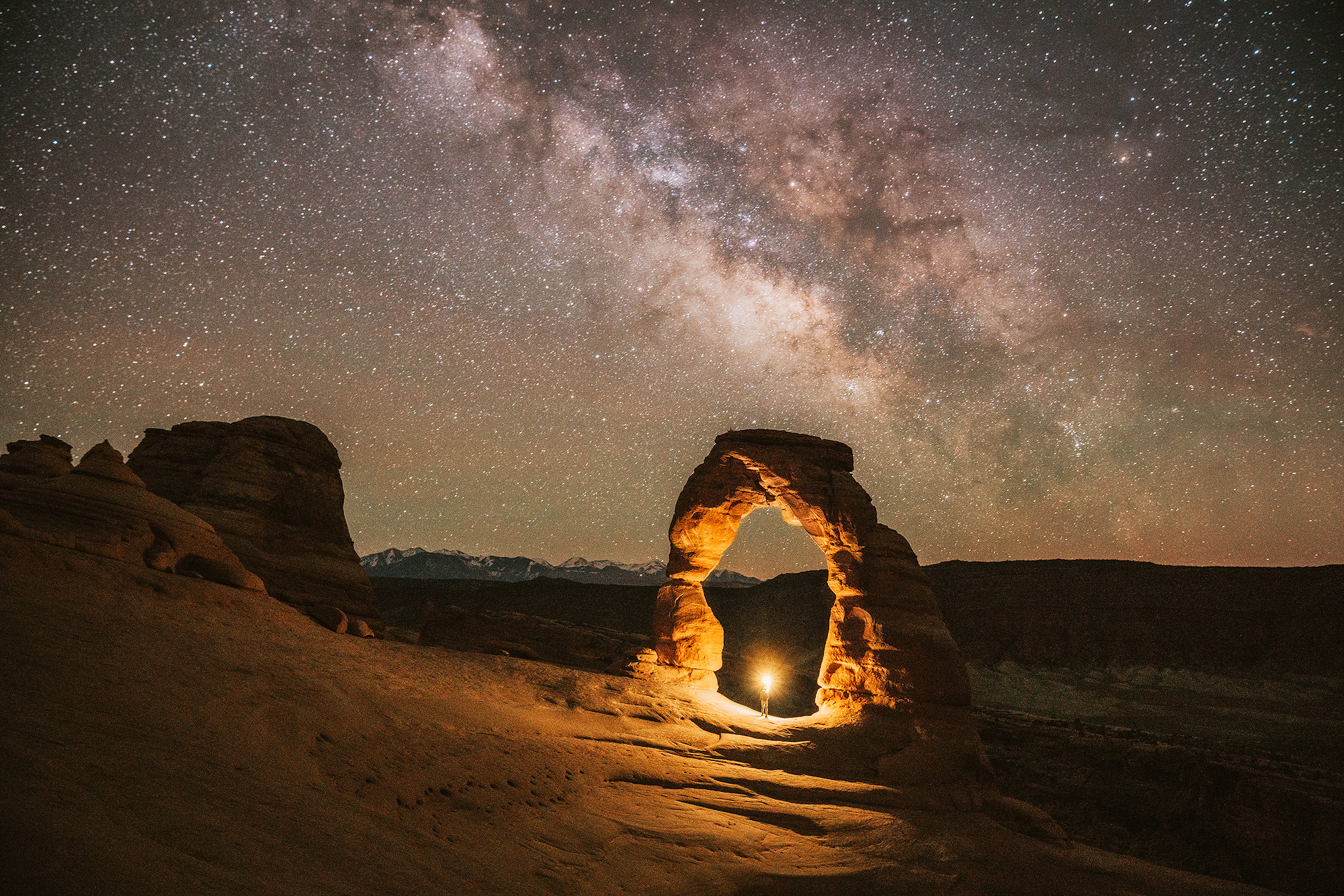 Capture the night sky
There is nothing quite like standing under a blanket of stars or watching a full moon rise over the horizon… I love to capture those after dark moments. Want to capture the stars and milky way? Plan for when the moon will be rising, and where the milky way will be at certain times during the night. Phone apps such as PhotoPills or The Photographer's Ephemeris are very useful for those instances.
Extra Tip – plan to be shooting when it's a new moon or prior to moonrise as you will want the sky to be as dark as possible to capture the stars!

Add some holiday magic
I love Christmas and all the coziness that comes along with it! You can add some pizzazz to your winter images by working in some holiday props. I recently visited a gorgeous cabin with my husband and we tried to make our time there as festive as possible. We lit up a Christmas tree, added some cozy blankets, twinkle lights, candles, lanterns and hot chocolate. We also used headlamps and flashlights to illuminate the outside of the cabin for beautiful night time images in the forest.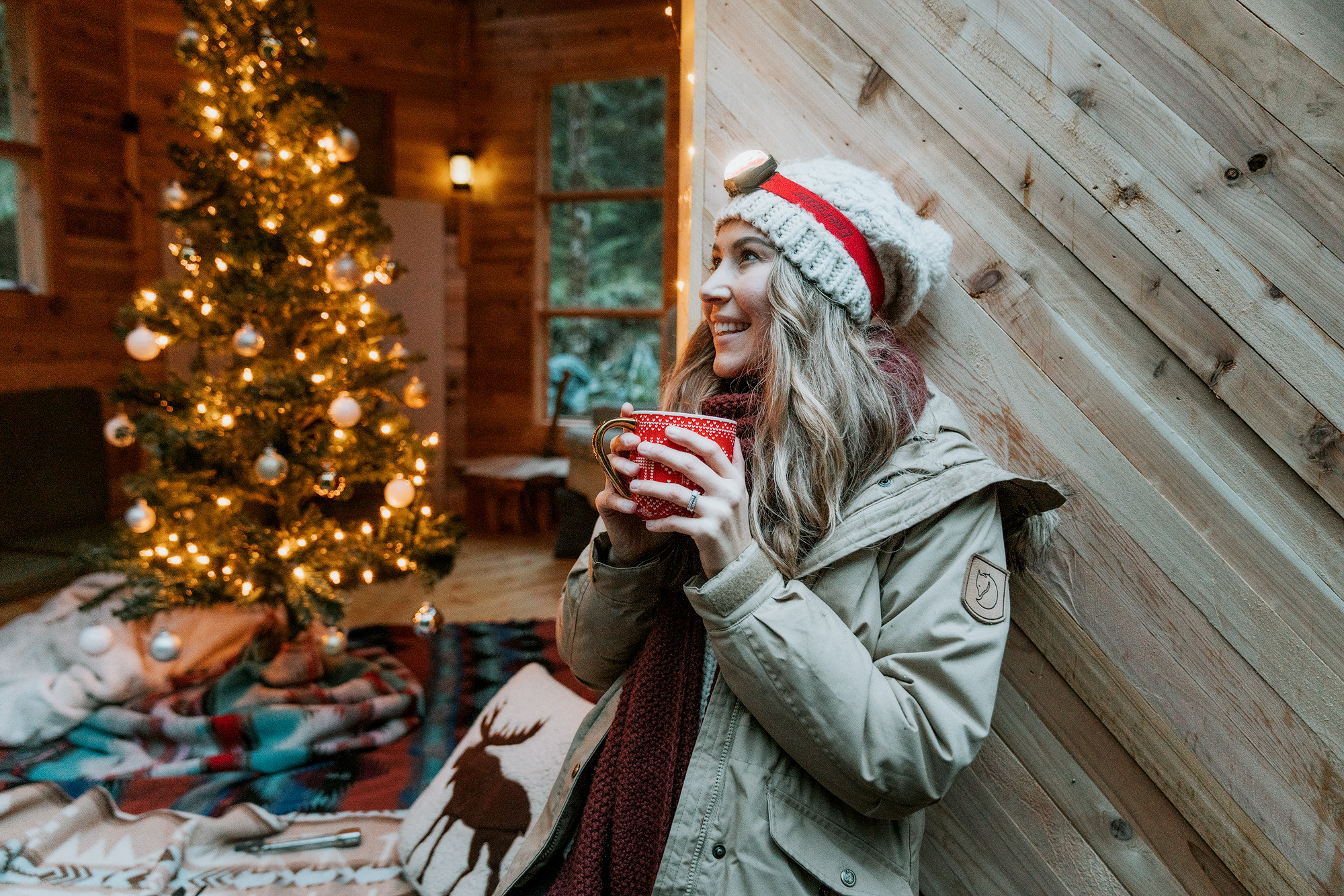 Use the right equipment
It's not always easy capturing night time images. Here are some of my equipment tips and tricks:
Invest in a tripod. This will allow you to take longer exposures and capture sharper images.
Use a remote control shutter release (or self timer). Again, this will allow for sharper images and also the chance to easily capture images of yourself and/or others.
Cameras with a higher dynamic range will typically take better night time/low light images. I personally love the Sony Alpha camera series for their ability to shoot in low light.
I always have a source of light on me to help set up my camera gear when shooting in the dark. I will typically use a headlamp so that I can keep both of my hands free.
Bonus resource: I have a whole blog post on my camera gear – read more here!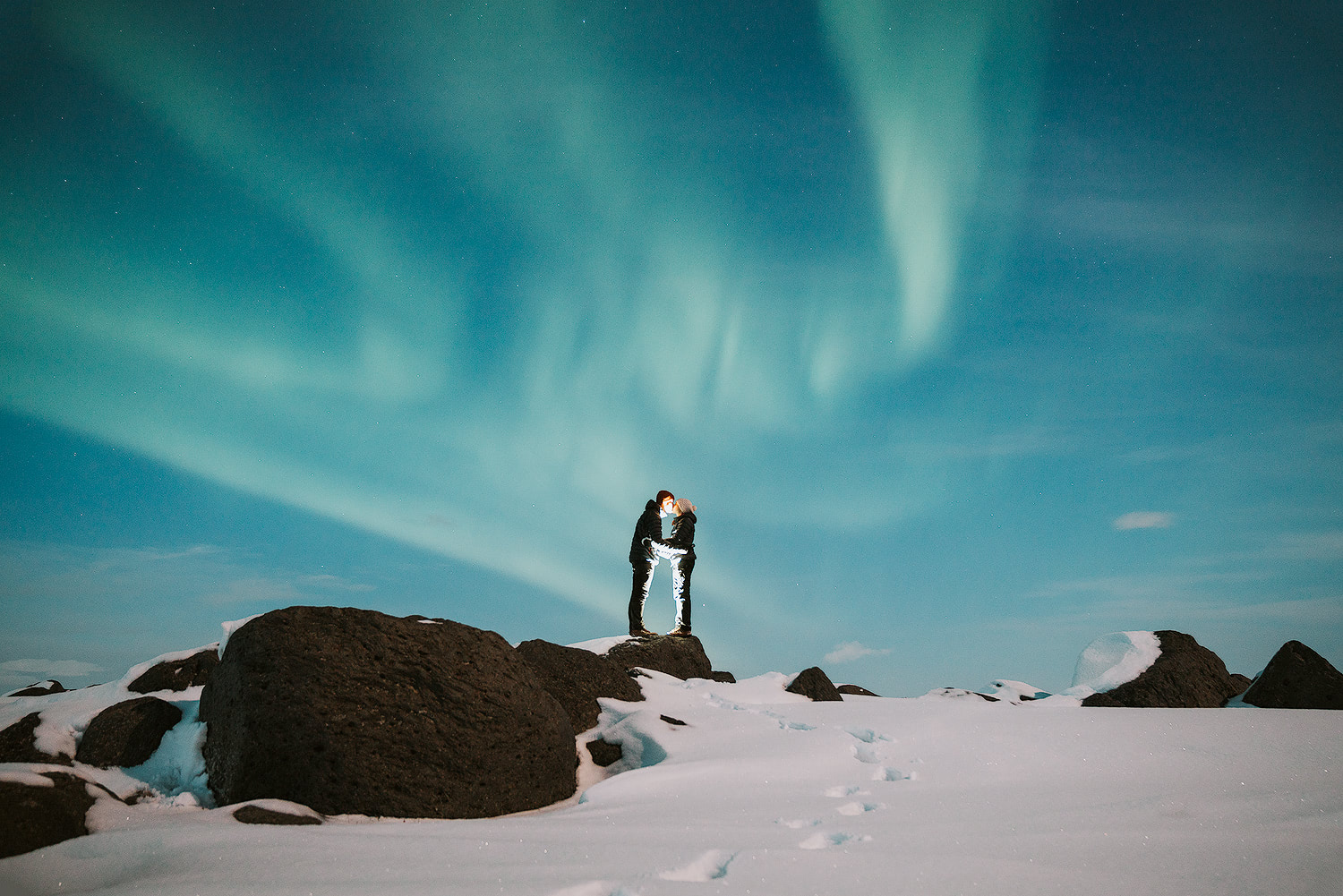 Dial in your camera settings
Over time I have learned that the following camera settings typically work best for night photography:
Use the widest aperture you can whilst retaining the focus/sharpness of your image. For example, the above photo of the northern lights was taken at f/2.8.
Having a longer exposure will allow more light into your image and prevent the ISO being too high (therefore reducing "noise" in your image). If you are shooting stars, try not to use an exposure of over 25 seconds or the stars will start to streak. For example, the above photo was a 4 second exposure. We used a remote control shutter release and stood very still!
Bump up the ISO to allow more light in, but not so high that your image is too "noisy" (grainy). This will also depend on your cameras dynamic range. Most of the images on this blog post were taken between ISO 400-2000 on a Sony A7Rii and A7Riii.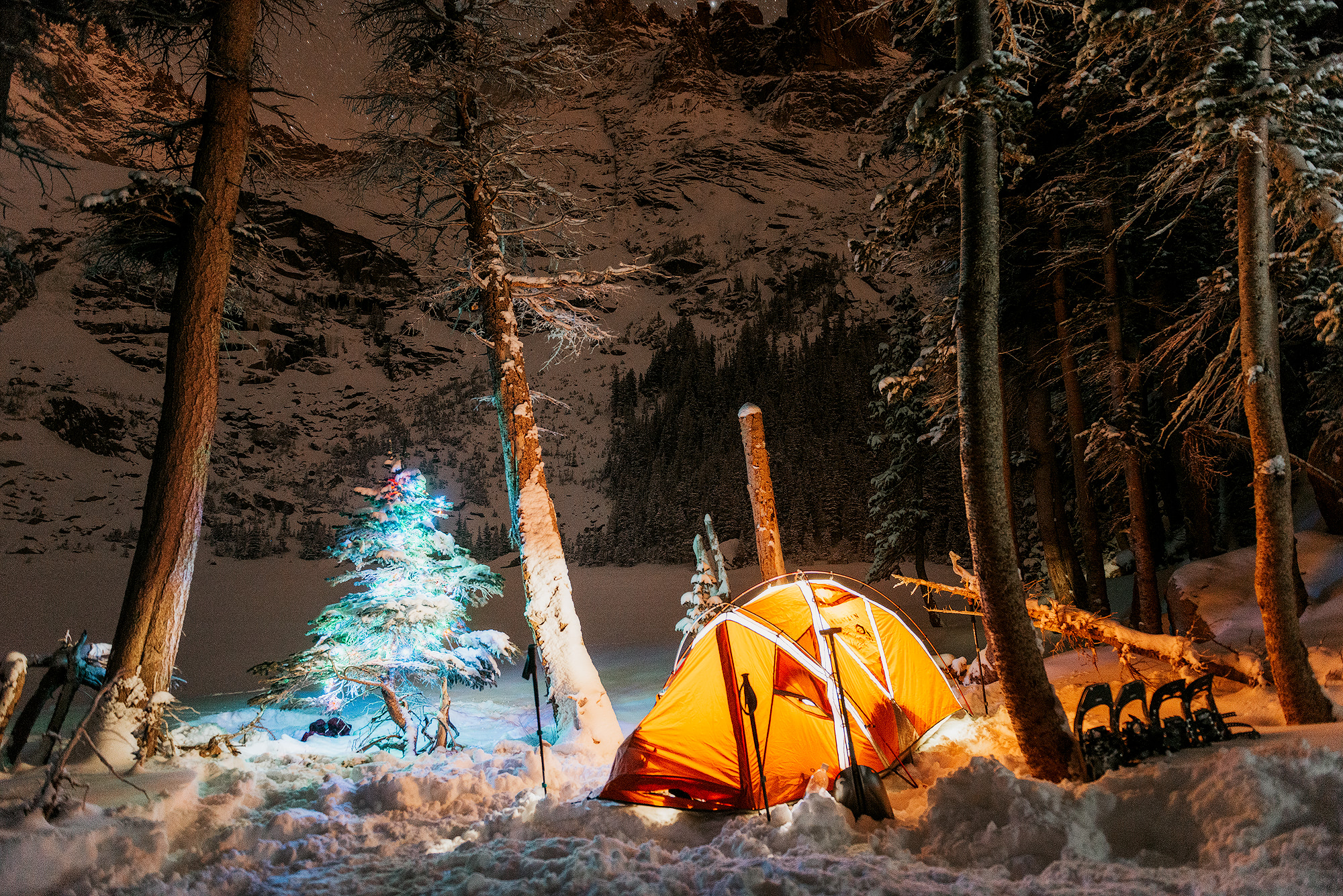 Edit like a pro
Every photo will require a slightly different edit, but these are some general tips and tricks:
I love editing in Adobe Lightroom and Photoshop, so I therefore naturally recommend those programs to other photographers.
Turn up the exposure and shadows to help brighten your image.
Bring out stars by increasing the contrast, turning down the highlights and increasing the clarity of the sky. You could use a graduated filter to do this.
Play with the white balance and the colors of the sky, especially the milky way. I personally prefer a warmer look. Sometimes slightly bumping up the saturation of the sky is a nice touch.
Use radial filters for enhancing areas of light and drawing the viewer's eyes to the subject(s).
Reduce grain and slightly enhance the luminance setting if the image is too "noisy".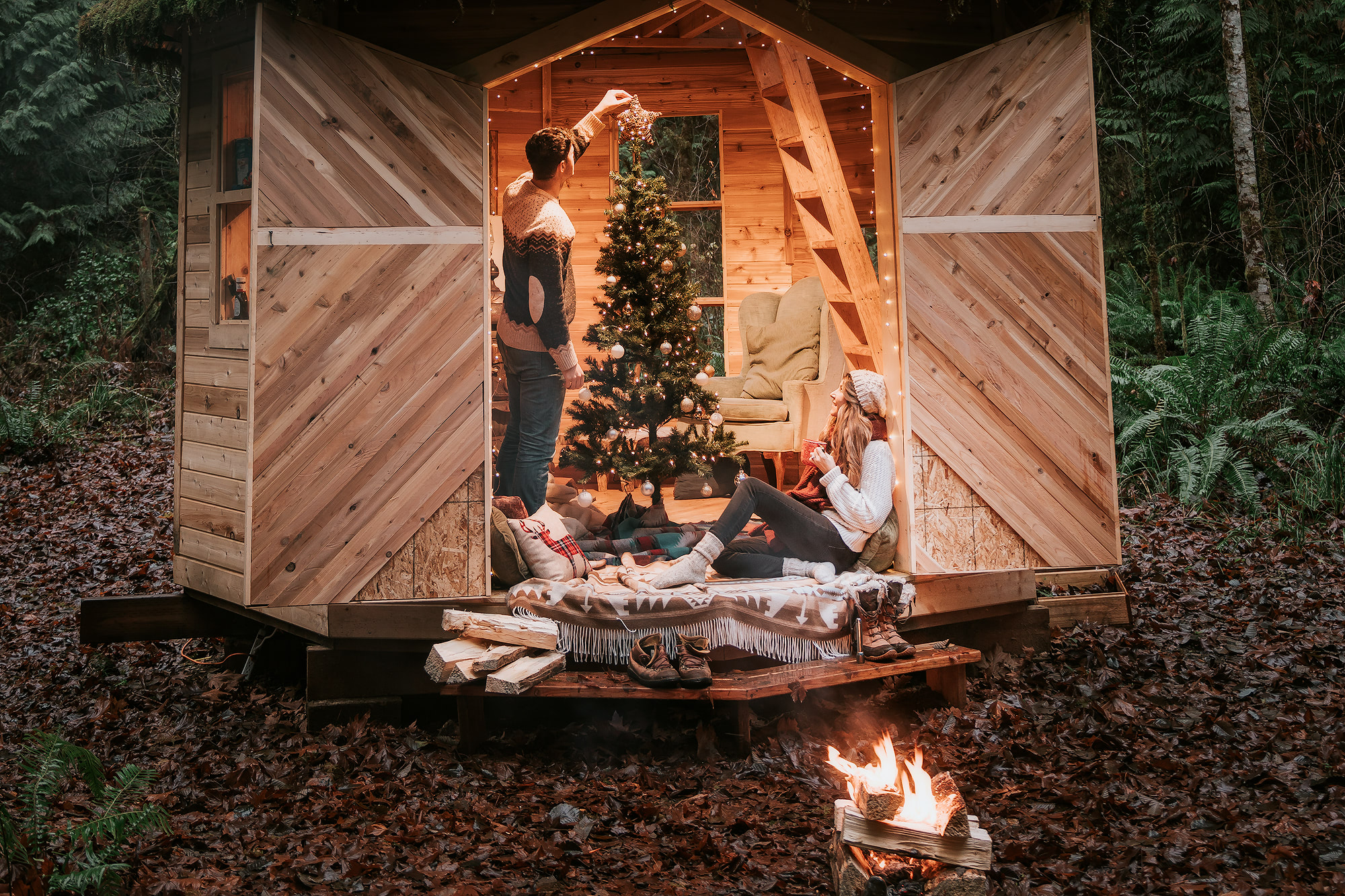 Light up your winter
Energizer® has an amazing range of head lamps, flashlights and batteries to enhance your night photography or simply light your way this winter- perfect gifts for those travelers and avid photographers in your life! Click here to check out their products!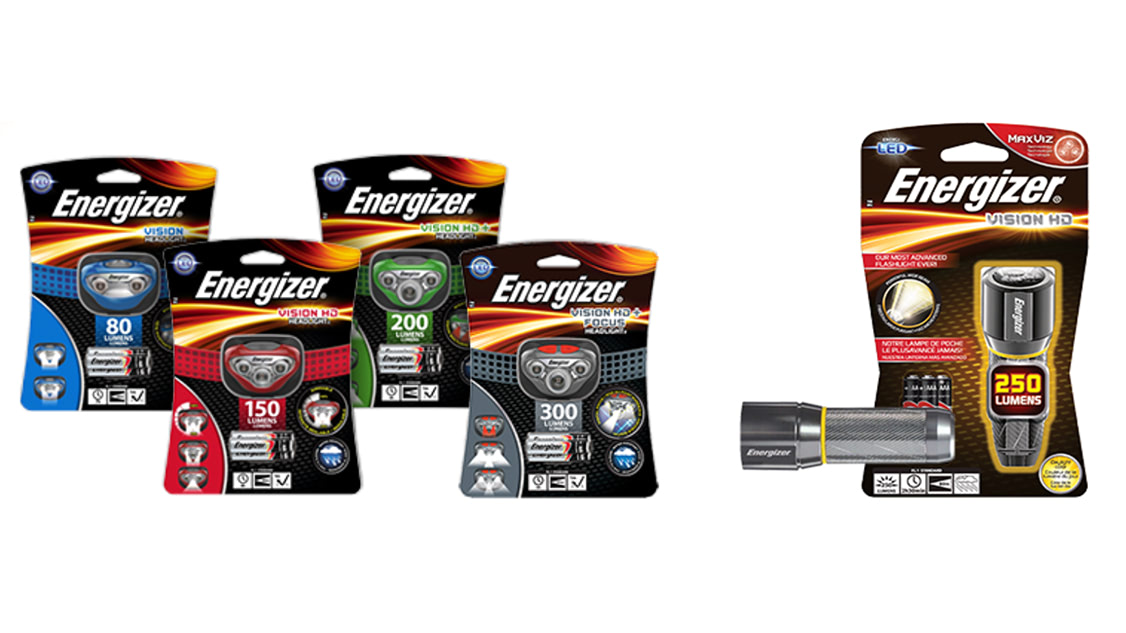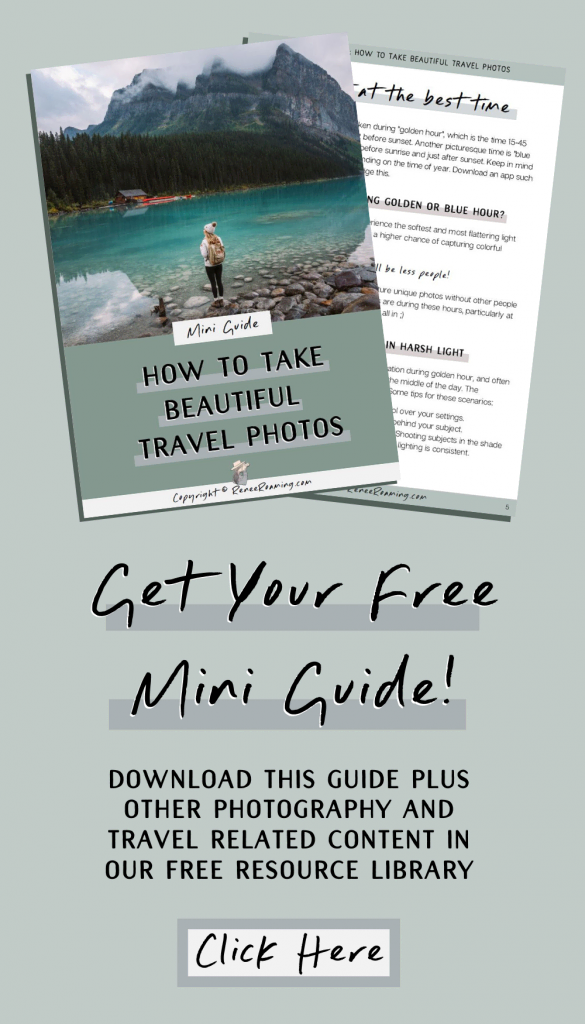 PIN FOR LATER!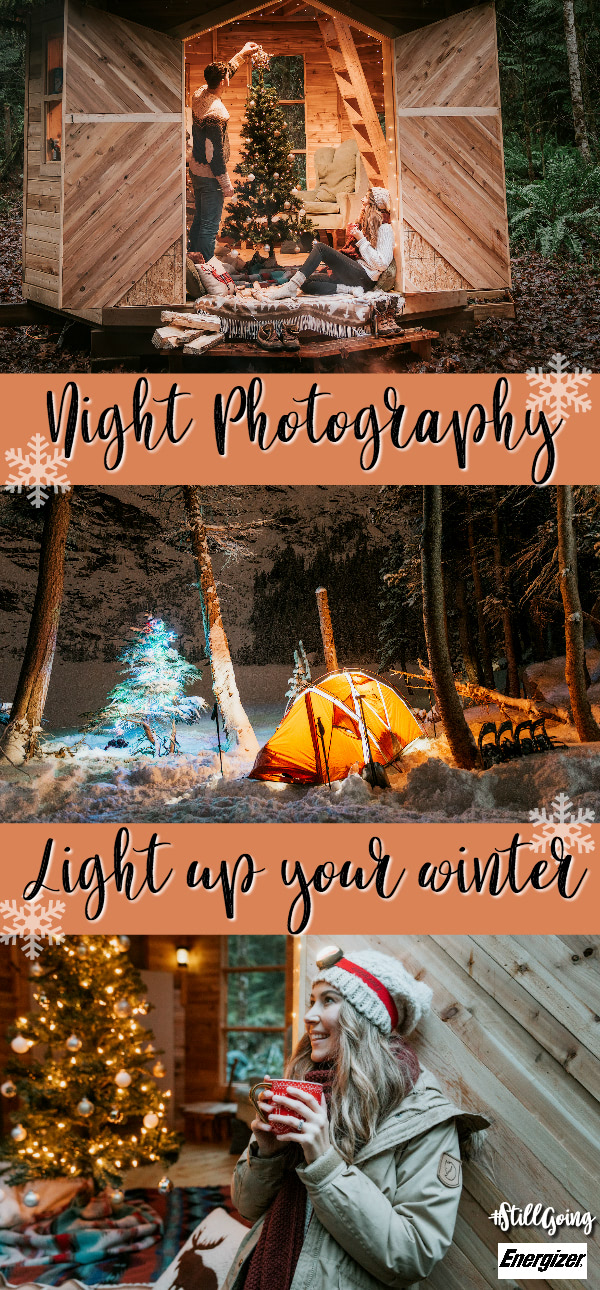 Disclaimer – This blog post is sponsored by Energizer®, though as always my opinions and views are completely honest. Thank you for reading and supporting my blog.