Time to get some vitamin D! In this blog post I am sharing exactly what you should pack for your tropical vacation to the Islands of Tahiti, or to pretty much any warm, humid, and sunny destination! Keep reading to find out what essentials to take along, how to select versatile pieces, and what things you should definitely leave at home.
This blog post is in collaboration with Backcountry.com, who are my go-to for purchasing travel/outdoor clothing and gear. They offer free 2-day shipping on orders over $50, easy returns, 24/7 advice from their amazing Gearheads, and they support incredible causes like The Nature Conservancy. Backcountry have also kindly offered my readers 15% off first-time online orders using code RENEE15!
What to Pack for a Tropical Vacation to The Islands of Tahiti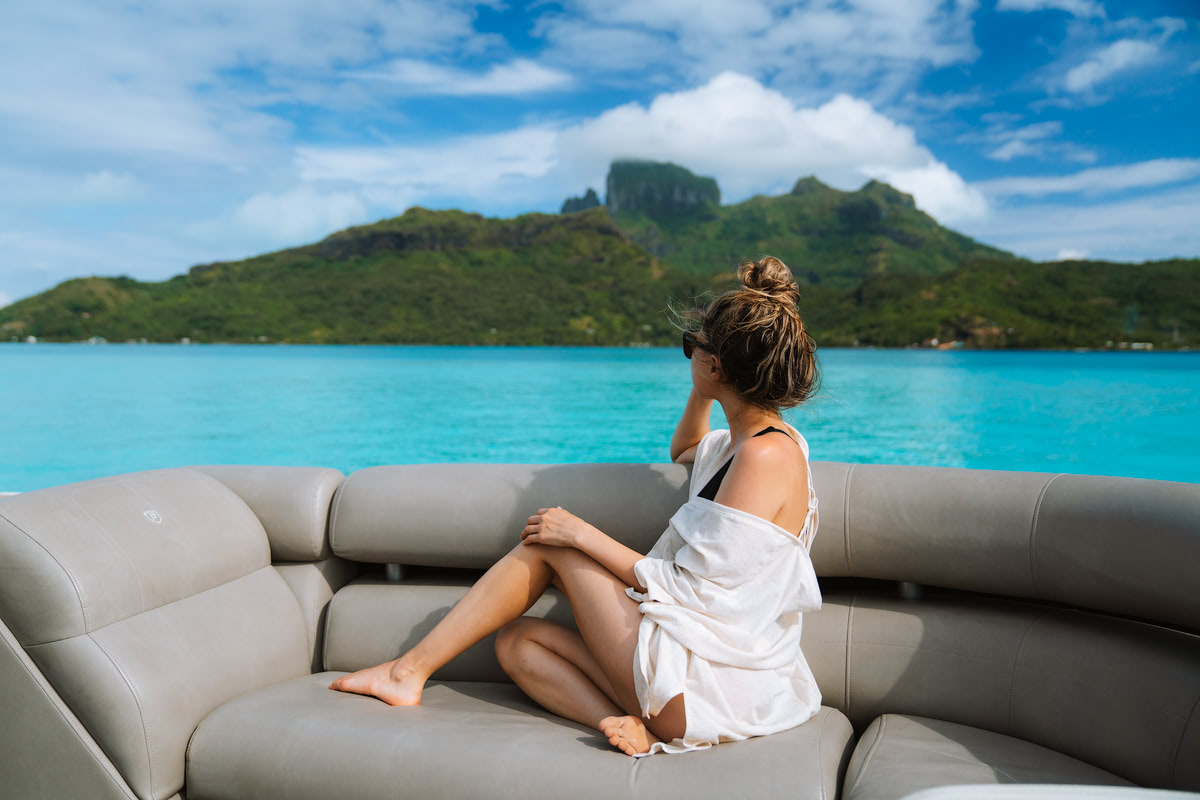 I visited the Islands of Tahiti in the month of May and spent time on Mo'orea, Taha'a, Raiatea, and Bora Bora (read about my island hopping adventure here, and my time on Bora Bora here). Temperatures typically ranged between 70-85 °F (21-29 °C) and overall the weather was humid and sunny. There was the occasional rain storm but it didn't usually last long and overall it never got cold. So be sure to research the conditions before your trip and alter the below recommendations based on the season.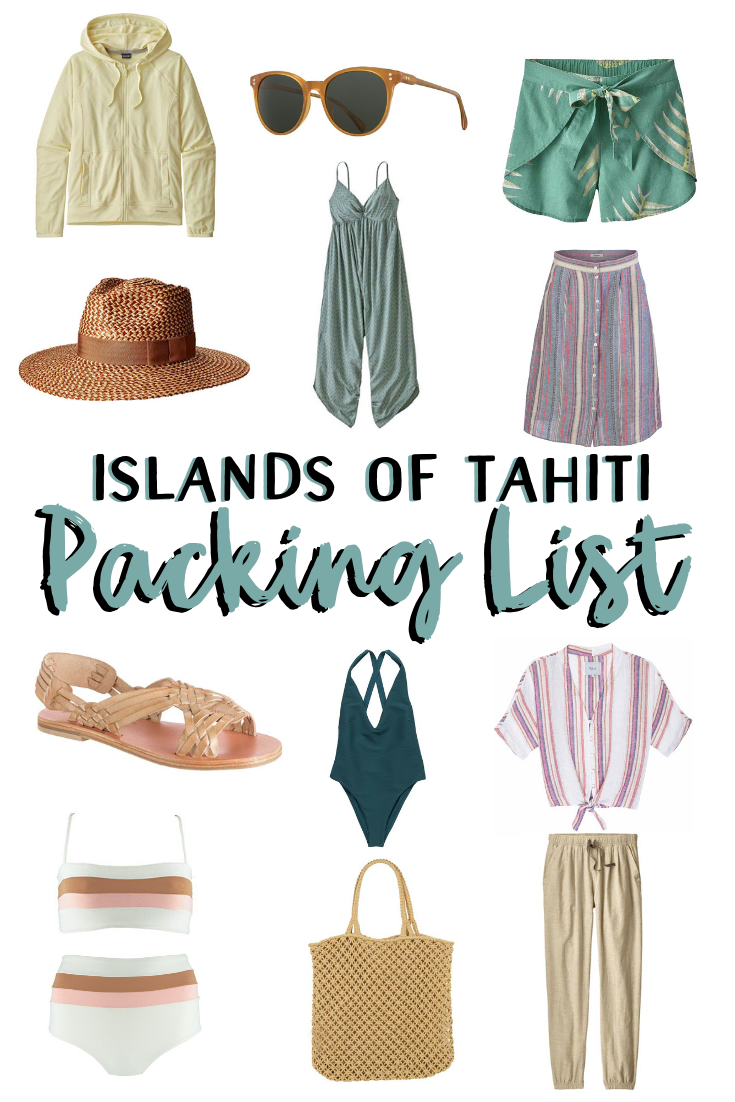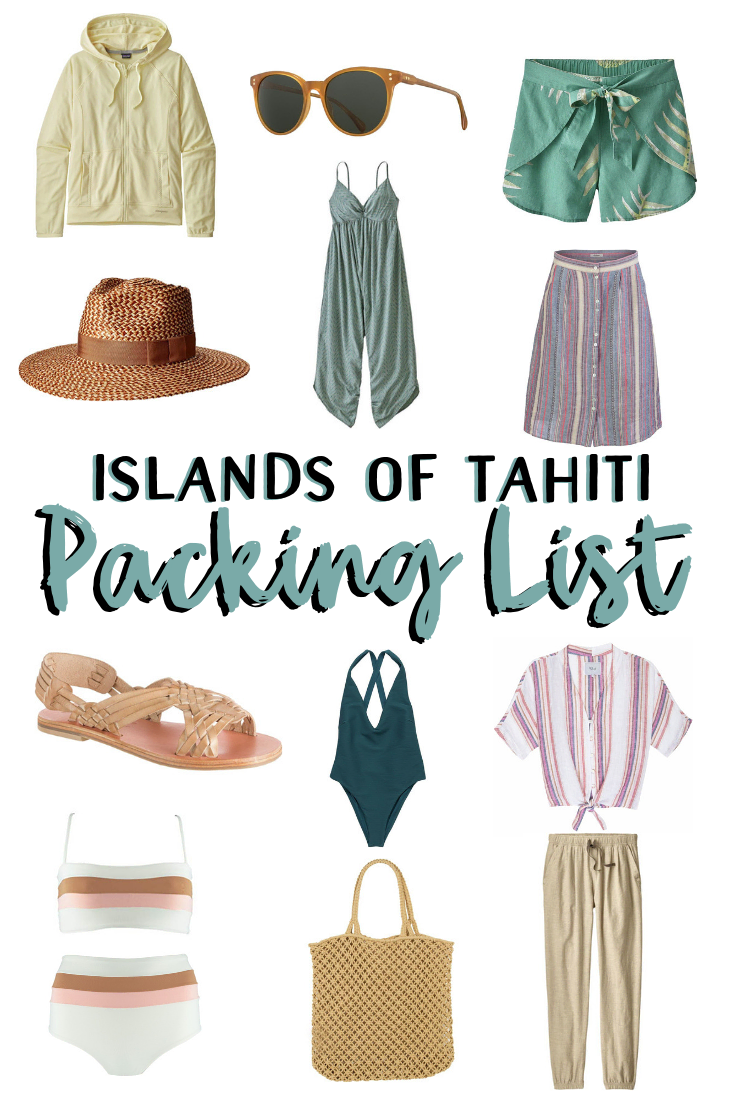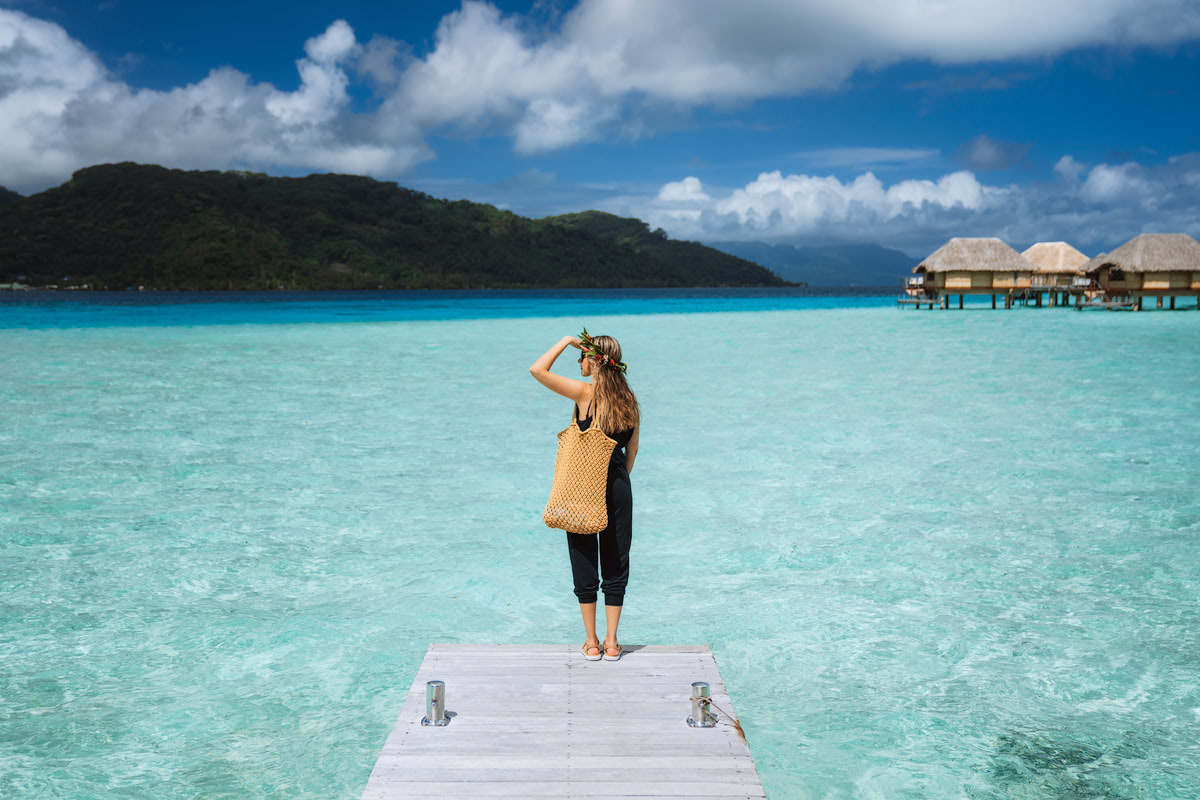 Romper / Jumpsuit
Rompers are so convenient for a tropical getaway! They are super comfortable, so easy to throw on over a swimsuit, can be dressed up or down, and can be worn on a windy day without the risk or flashing everyone in sight! In fact, I packed the Backcountry Jersey Knit Jumper for my trip to the Islands of Tahiti and found myself wearing it over and over again.
Dress, Cover-up + Skirt
Dresses, skirts and lightweight cover-ups make for great pieces for any tropical vacation. These can also be worn casually during the day over the top of your swimsuit, and you can then pair them with nice sandals and a purse for dinner or an outing. I've linked a few cute and versatile options below!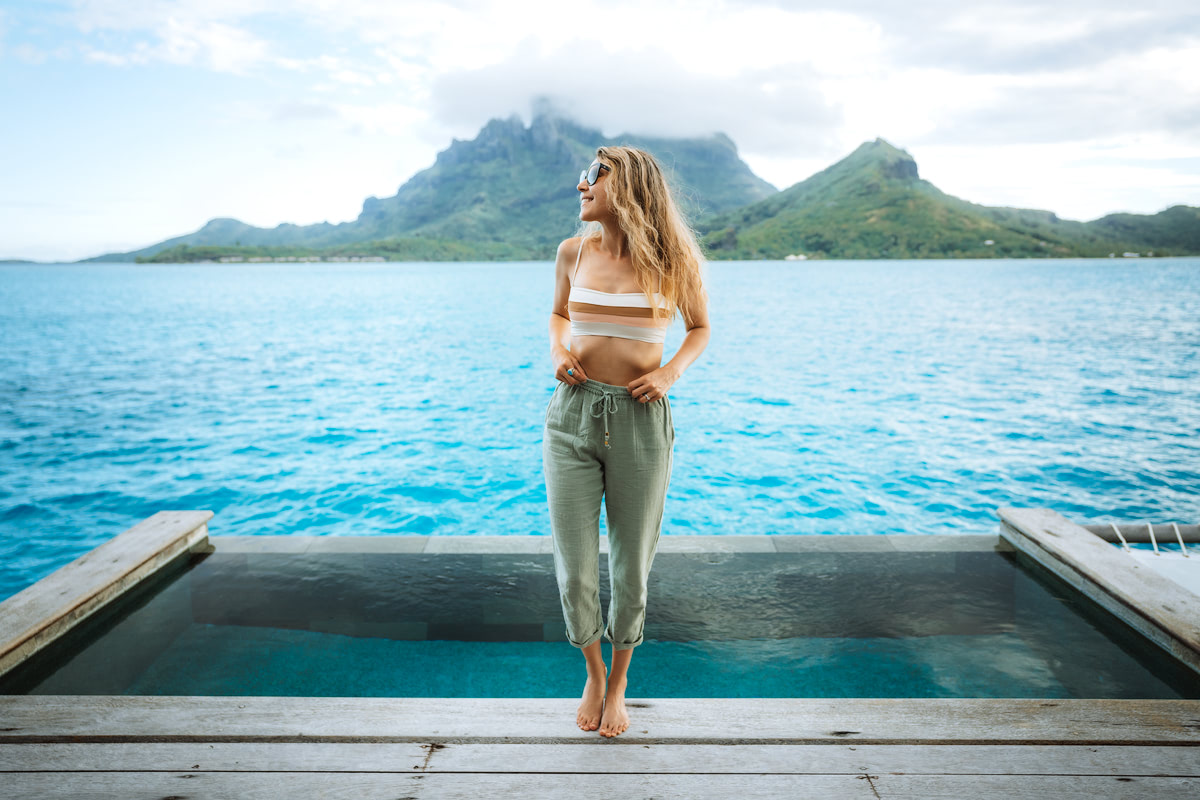 Lightweight pants
If you haven't noticed yet, I definitely opt for clothing that is not only stylish BUT it has be comfortable (and bonus points if it's versatile too). The L Space Andres Pant are the perfect example. I can throw them on over a swimsuit, wear them on the plane, lounge around my accommodation in them, or pair them with a nice top and wear them to dinner. In fact, they are super comfortable and I get compliments every time I wear them! I also linked some similar pairs down below that I think would be perfect for a tropical vacation.

Casual tops
I would also suggest packing a small range of relatively lightweight, breathable and easy-to-throw-on tops. A simple white shirt or tank top can be paired with just about anything, and then you could also consider packing something more colorful to mix things up. For my 12 day trip to French Polynesia I packed 2 t-shirts, 2 tank tops, and 1 shirt, which worked out perfectly. I've also linked some nice options below!
Casual shorts
Lightweight shorts were another item I found myself frequently reaching for in French Polynesia. I packed the Patagonia Island Hemp Baggies Short and loved how easy they were to pair with a t-shirt or swimsuit. I have linked some other practical and cute styles below!
Rashguard + sun cover
If you plan to spend a lot of time in the water or on boats then it's probably best you invest in some sort of sun protection layer. For when in the water, a rashguard like the Seea Swimwear Doheny Longsleeve Rashguard is probably best practice for keeping the sun off your upper body. When on boats, jet skis, and kayaks, you may opt for an easy-to-throw-on option like the Patagonia Coastal Hideaway Suncover Hoodie. I found this hoodie to come in super handy for my trip exploring the Islands of Tahiti.
Featured above: Flashback Bikini Top (similar) + Bummin' Bikini Bottom ; Rebel Stripe Bikini Top + Portia Stripe Bikini Bottom + Vuarnet Sunglasses
Bikinis
Backcountry stocks one of my favorite swimwear brands, L Space. They make really cute bikinis and I found myself reaching for the same two sets over and over again this trip. The first set was their Rebel Stripe Bikini Top and Portia Stripe Bikini Bottom, and the second was their Flashback Bikini Top (similar) and Bummin' Bikini Bottom.
Featured above: Alana California Cut Bodysuit ; Valentina California Cut Bodysuit
One piece swimsuit
I am a big fan of one-piece swimsuits! I find them to be super flattering, less likely to fall off or come undone in the surf, and they can double up as body suits when wore with shorts and skirts. For my vacation to the Islands of Tahiti I opted to pack two one-pieces from Vitamin A Swim, the Alana California Cut Bodysuit and the Valentina California Cut Bodysuit. They are an amazing sustainable and ethical brand and I was really impressed with the quality of their suits. Another great option for activities like diving is the Cosmo California Cut Bodysuit (see below).
Sun hat
A sun hat is obviously pretty essential for any tropical vacation. I personally prefer wide brim hats but even a baseball cap or similar will do. One thing to keep in mind is that you may want a hat that features a chin strap so that it stays on during activities, like that found on the Brixton Bells Hat.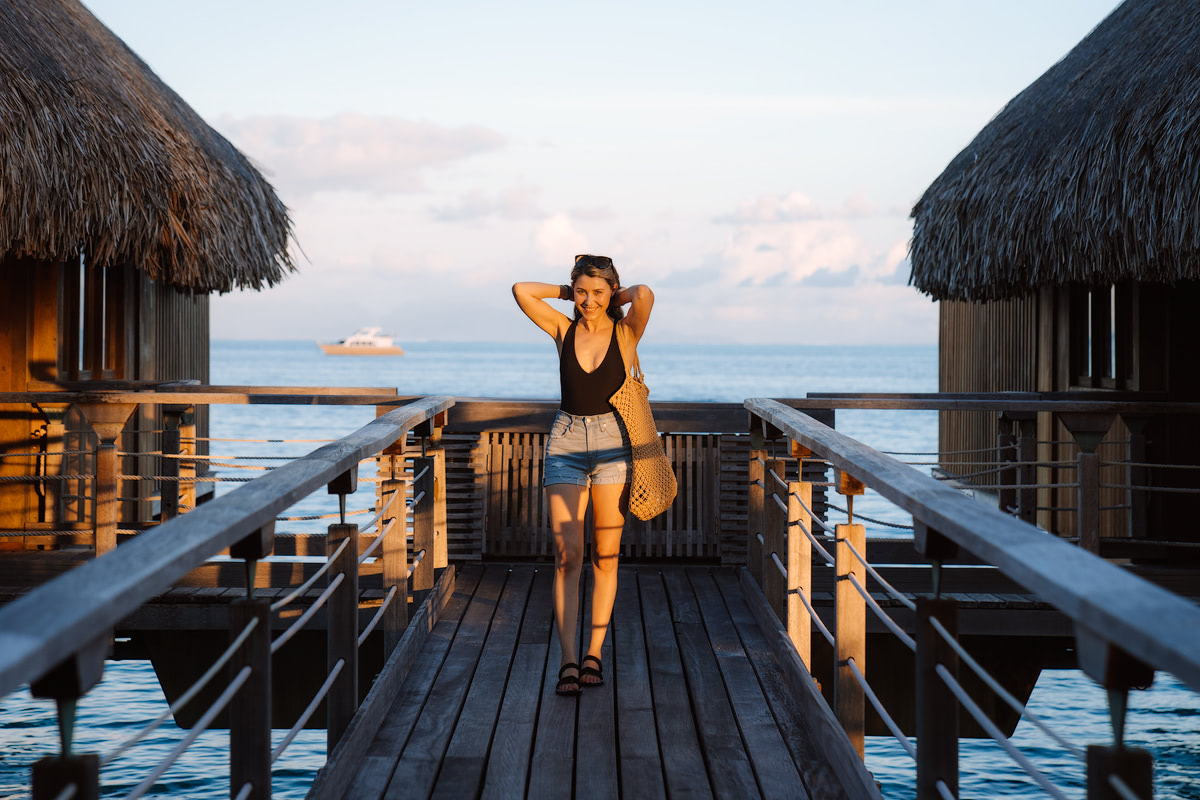 Shoes
I think you really only need 2-3 types of shoes for most tropical vacations. You will want a pair of casual sandals that can be worn during the day or night. I always opt for a simple tan leather pair like the Free People San Juan Huarache Sandal. Next, you will probably need a pair water shoes or sandals that you can wear on boats, jet skiing, kayaking etc. I brought along the Teva Elzada Web Sandal and found them to be super comfortable. Lastly, you will probably want a pair of casual shoes that can be worn for travel days, exercising, hiking or anytime you need something closed-toe, like the Adidas Swift Run Shoe.
Sunglasses
Sunglasses are another necessity for any tropical vacation and I found myself constantly wearing mine in French Polynesia. I opted to take along the Vuarnet Romy VL 1605 Polarized Sunglasses, which did a great job at blocking the sun and fit my face really nicely. I personally prefer my sunglasses to be polarized but have linked a few different options below!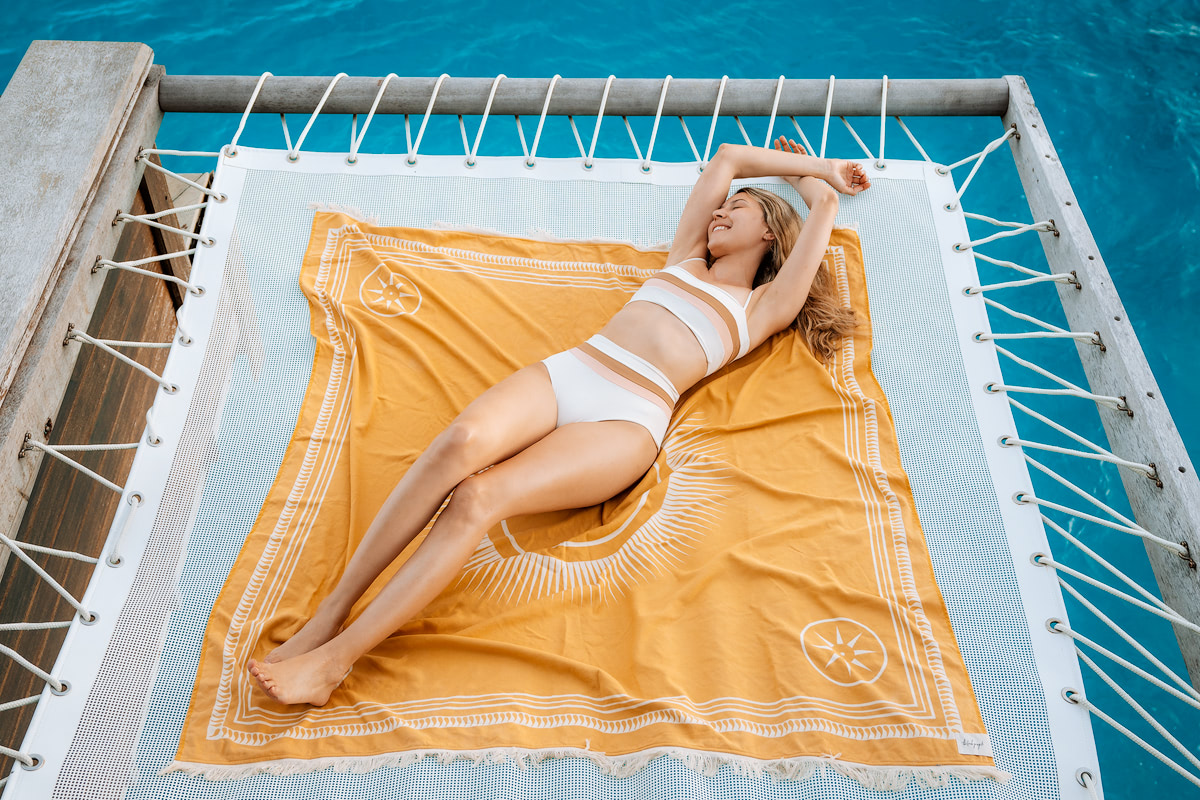 Accessories
There are some more items you should consider packing for your tropical vacation, including a beach towel, beach bag, sunscreen, mosquito repellent, and a wallet/clutch. I took along the Mon Soleil Travel Towel by The Beach People, which came in handy numerous times. Keep in mind that it is quite large and heavy so I wouldn't necessarily considering it a lightweight "travel towel".  Another item that I used every single day was the Macrame Cotton Cord Tote, again by The Beach People. It was the perfect size to carry everything I needed for the day.
Note – remember to pack reef safe sunscreen when traveling to places like the Islands of Tahiti. So far the best option I have found is the All Good Sport Sunscreen but I also like the Blue Lizard Sensitive Sunscreen.
Items to leave at home!
Some items I would suggest leaving at home would be anything super heavy such as jeans, big jackets, thick boots etc. It will simply be too hot for these items and you won't feel like wearing them! If you are only staying at big resorts then you may want to consider leaving things like a beach towel and snorkeling equipment at home, as they will probably supply them for guests (call ahead and check!)
I would also probably leave any really important jewelry pieces at home as you will likely be in and out of the water too frequently to wear them anyway. Plus, it's very easy to drop things through cracks in the wood on your villa balcony or boardwalk… as we found out when my husband dropped our camera's SD card into the ocean!
I hope you found this packing list to be helpful! Leave me a comment below if you have any questions. Don't forget to use code RENEE15 for 15% off your first Backcountry.com order when gearing up for your tropical vacation. Safe travels!
---
PIN for later!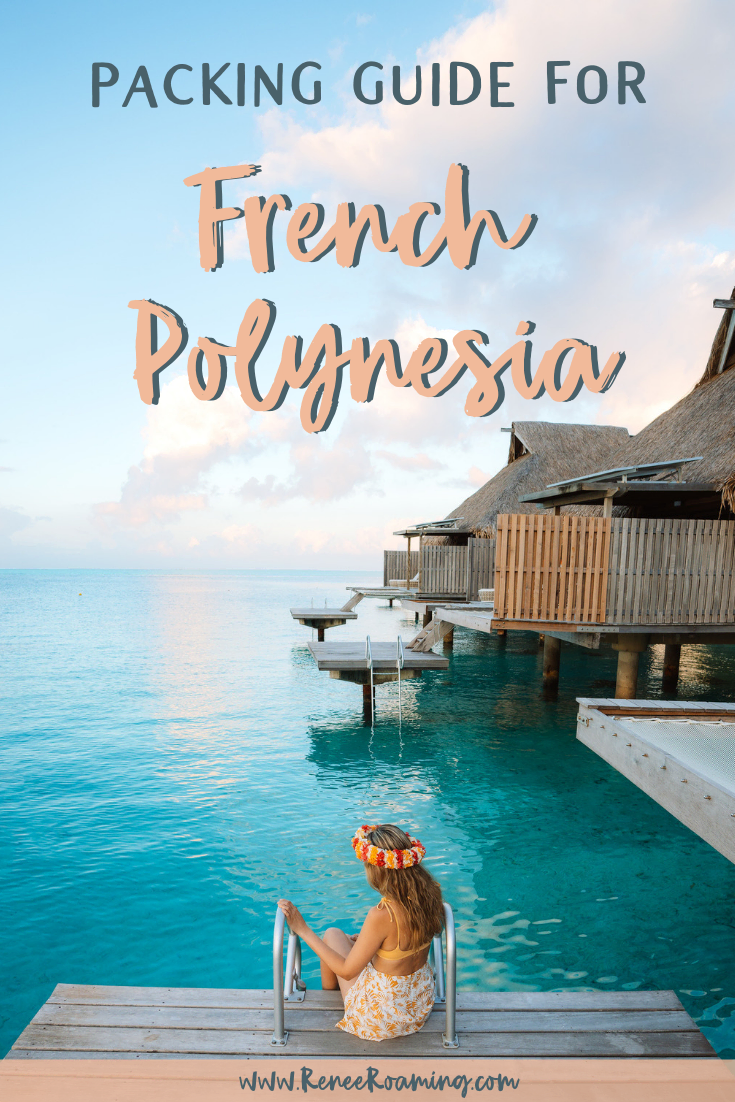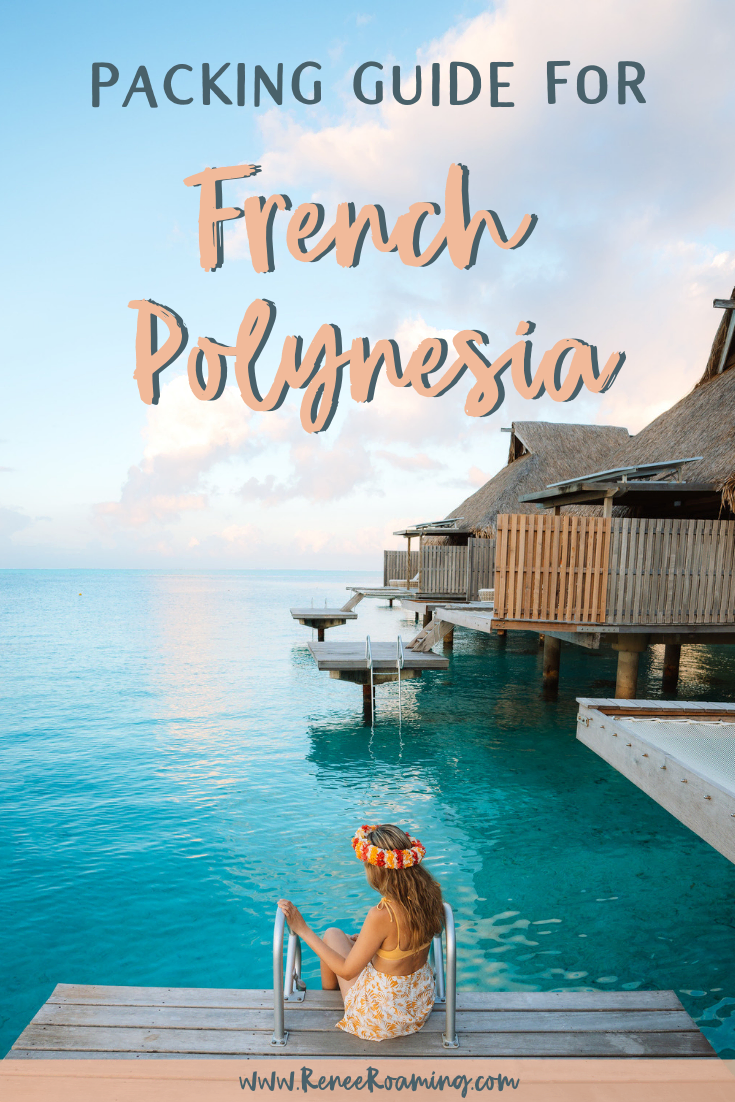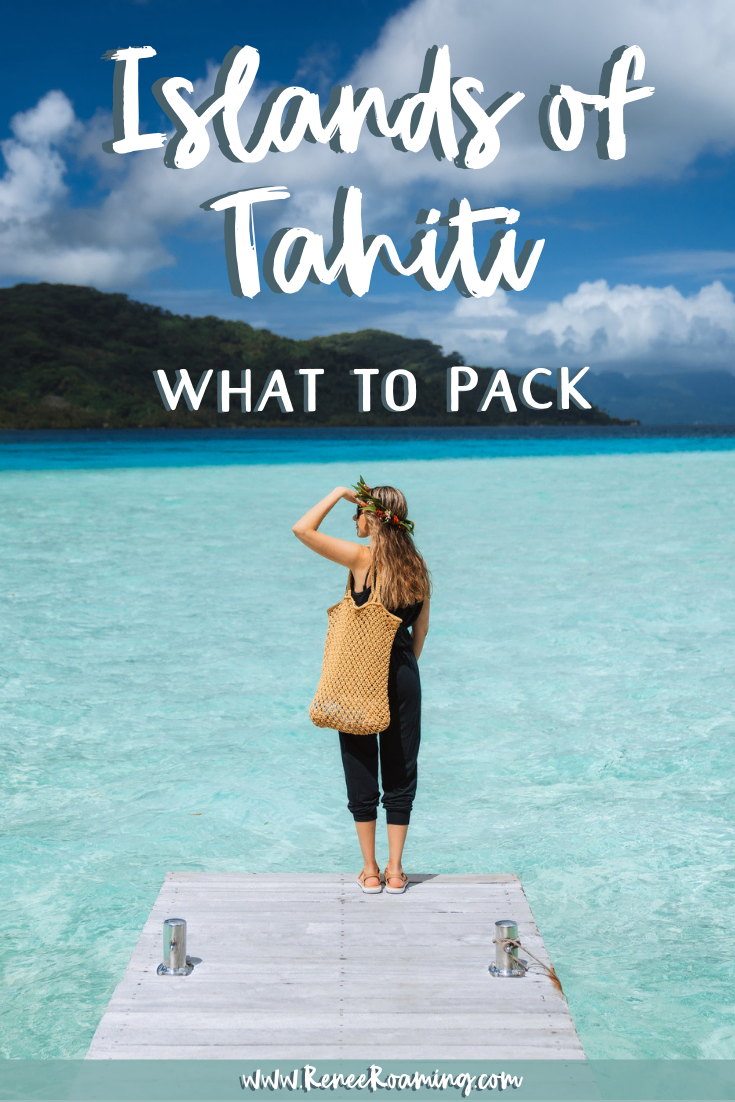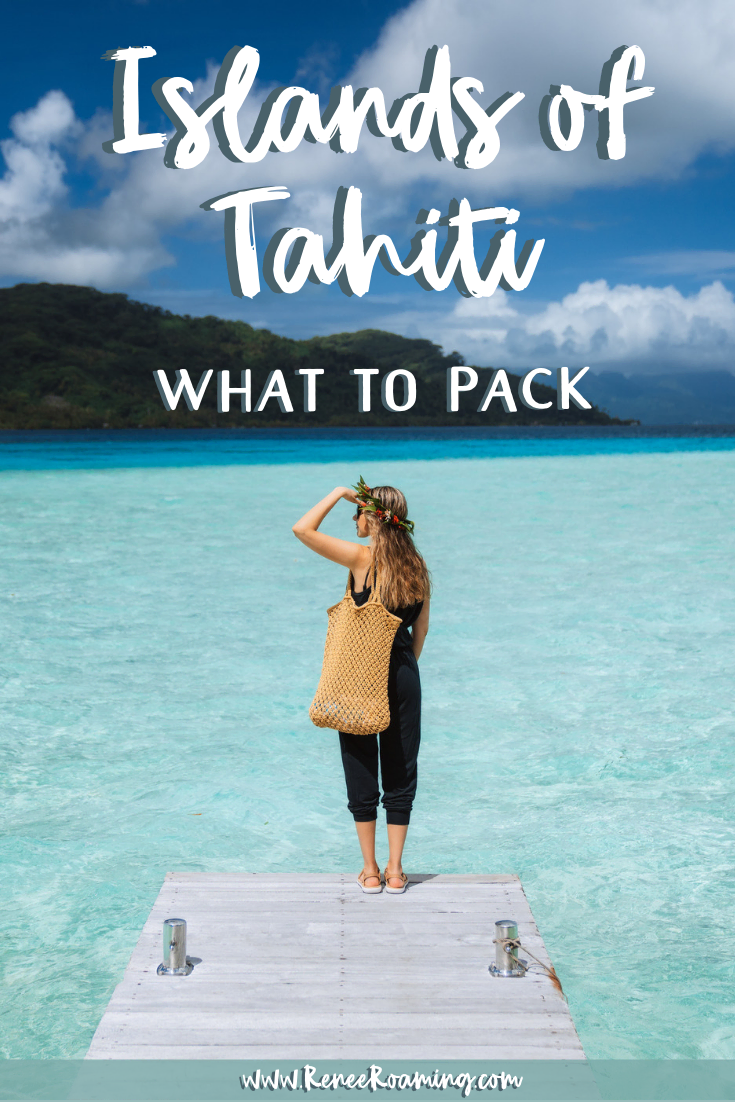 Tropical Trip Inspiration
The Islands of Tahiti: Finding Paradise in Mo'orea, Taha'a, and Raiatea
The Ultimate Romantic Couples Getaway to Bora Bora, French Polynesia
Make the Most of Your Trip to Tulum, Mexico: The Ultimate Guide
How to Take Stunning Travel Photos as a Couple
5 Best Things to Do on Oahu, Hawaii
---
Disclaimer: Thank you to Backcountry for collaborating on this blog post. As always, all opinions are truthful and my own. The offer of 15% off does not apply on top of any other offer or discount, and it's one use per customer. This post does contain some affiliate links, which means if you buy something my blog will receive a small commission at no extra cost to you.