I've tried a lot of hiking and camping gear over the years and there are some items I just keep coming back to. For me, a piece of gear gets the tick of approval if it does what it performs as advertised, lasts a long time, is lightweight and easy to pack, and is comfortable. I also try to purchase from brands that support sustainable practices and are doing good in the world.
In this blog post I am sharing a round-up of my 2019 holy grail hiking and camping gear items… things I now couldn't go without in the backcountry! I can recommend these pieces for all levels of hiking and camping experience. I know not every beginner can afford to invest in more expensive pieces from the get-go, so when applicable I have also included some budget-friendly options.
Holy Grail Hiking and Camping Gear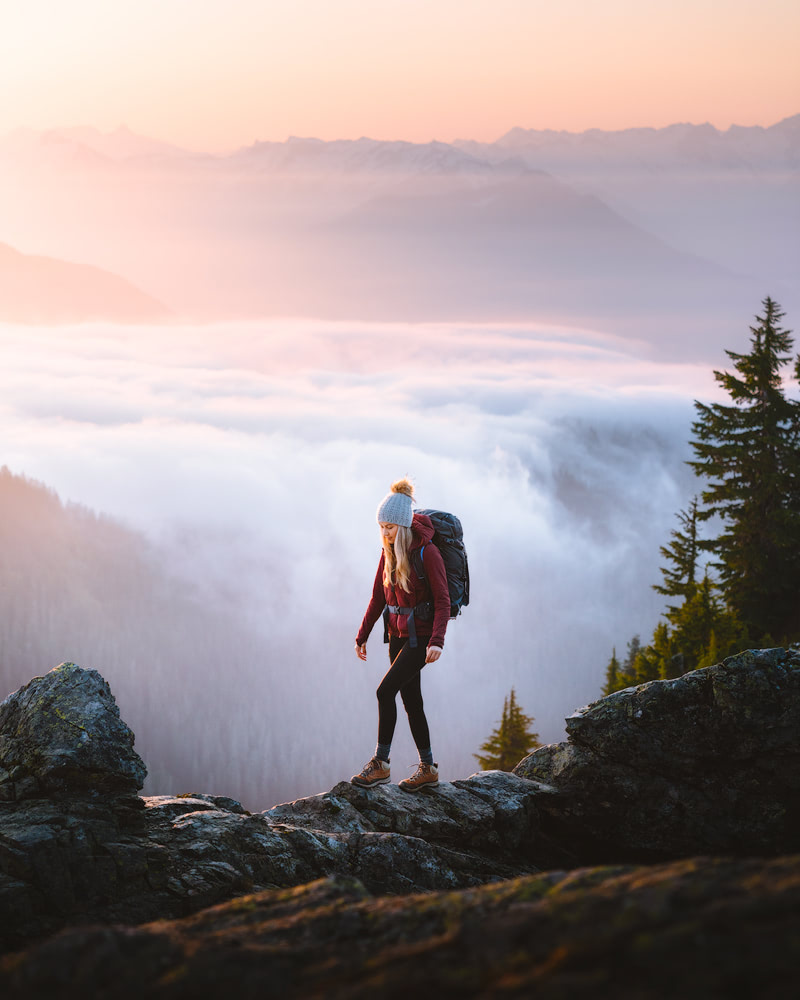 This blog post is in collaboration with Backcountry.com, who are my go-to for purchasing hiking and camping gear. They offer free 2-day shipping on orders over $50, easy returns, 24/7 advice from their amazing Gearheads, and they support incredible causes like The Nature Conservancy. Backcountry have also kindly offered my readers 15% off first-time online orders using code RENEE15!
I also have in-depth blog posts for people just getting into hiking, where you will find more information on everything you need to get started! Click here to check out my Beginners Guide to Hiking, Beginners Guide to Backcountry Camping, and my Ultimate Winter Hiking and Camping Guide.
---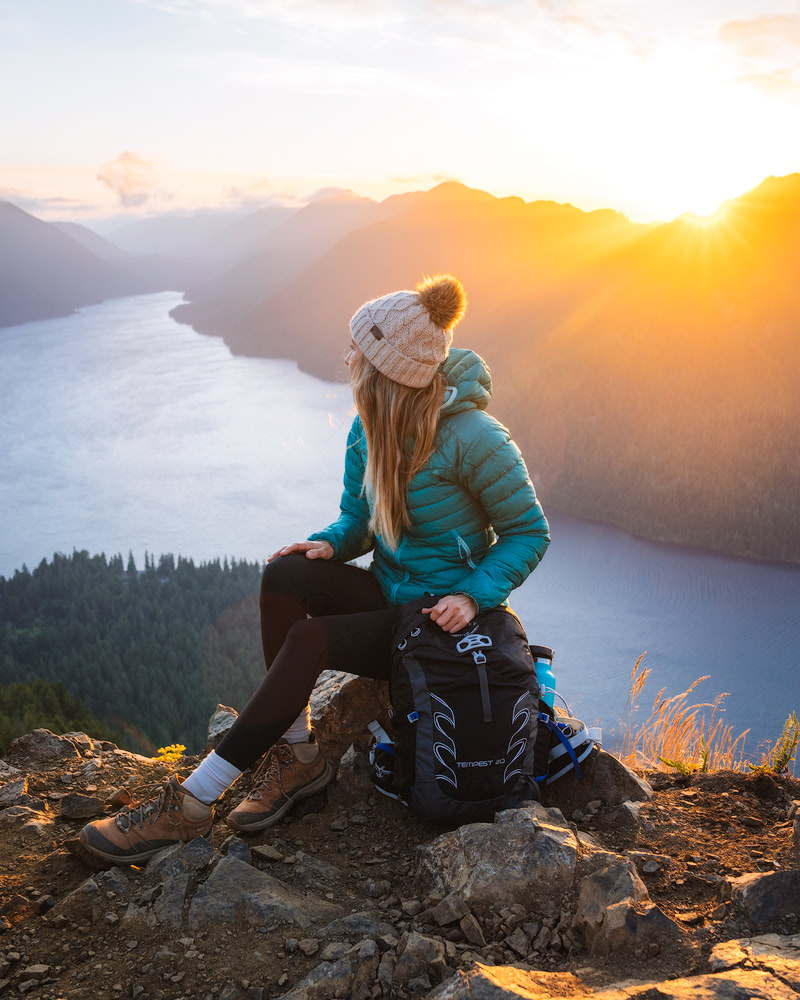 Arc'teryx Cerium LT Down Jacket
I have owned an Arc'teryx Cerium LT Down Jacket for almost 5 years now. This jacket is incredibly lightweight (only 9.3 oz) and made with high quality 850-fill ethically sourced goose down. I love that the Cerium LT isn't bulky, can be layered with other jackets during winter, and can be compressed down into a tiny ball for travel (comes with a built in stuff sack). It's sold in a hooded and hood-free version (I personally prefer hooded).
This is the jacket I take on every spring, summer and fall hiking and camping trip, and I will pair it with something like the Arc'teryx Cerium SV Down Jacket when temperatures are below freezing. I find the level insulation to be adequate in most situations unless I'm experiencing super cold temperatures or high wind gusts.
I accidentally burned the sleeve of first version of this jacket and Arc'teryx replaced it for me at a very small fee under their warranty policy (when it was clearly my accident that caused the damage!) They have amazing customer service and I love their mission for sustainability by making durable products in the first place and then offering repair services to further extend gear life.
For a more budget friendly option I would suggest the Backcountry Silver Fork 750 Down Jacket. I have owned this jacket for some time now and find it to be another nice lightweight, packable option. Though, I would say it isn't quite as warm as the Arc'teryx Cerium LT and it weighs in at 14 oz. It's currently on sale for $162 as I write this blog post – such a steal!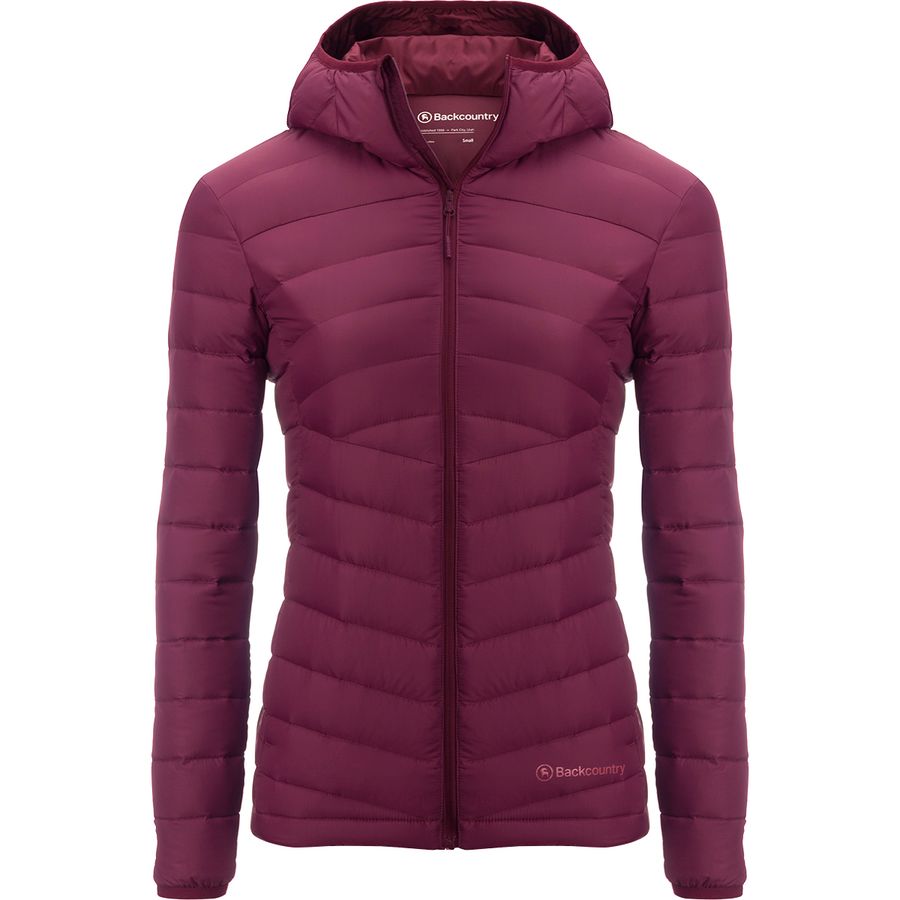 ---

Osprey Hiking and Camping Packs
I am a big fan of Osprey packs and have been for many years. I currently own four of their backpacks, one for day hiking and three for backcountry trips. You certainly do not need to own that many yourself, I have just been lucky to be able to try out numerous of their styles over the years (purchased with my own money).
For day hiking I love the Osprey Tempest 20L Backpack because it's specifically made to suit a woman's body, fits everything I need for a day hike, has supportive hip and chest straps, and is comfortable.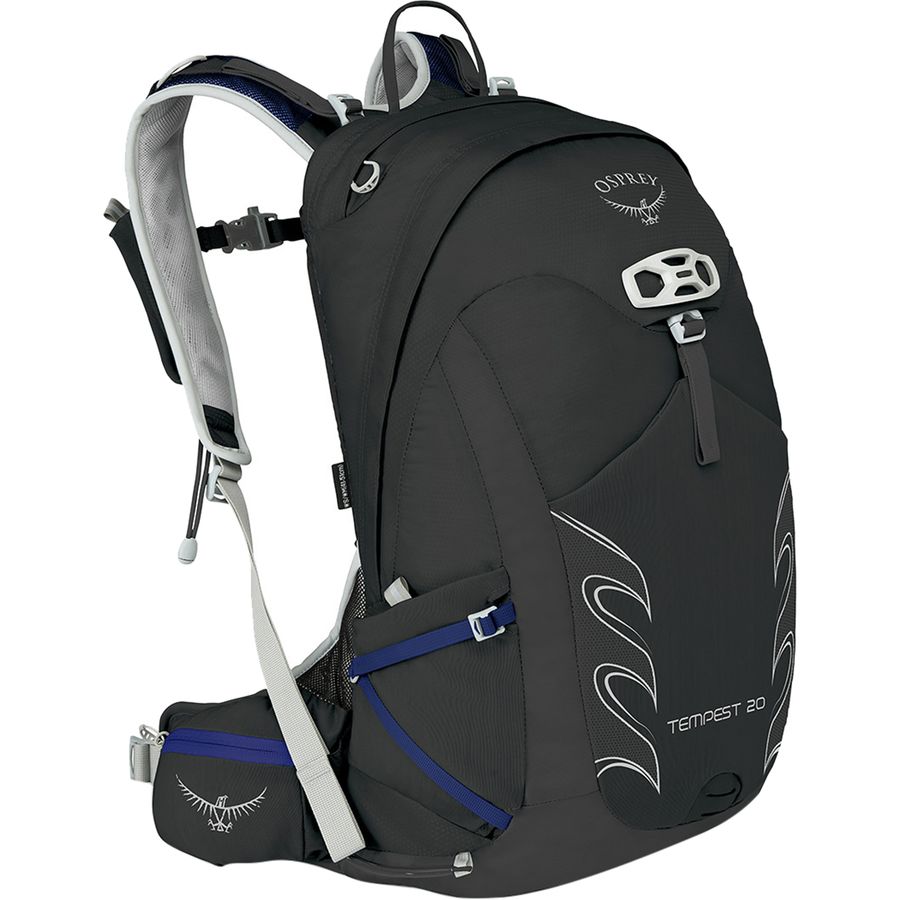 My favorite pack for 1-4 night trips is the Osprey Kyte 46L Backpack (women's). I love the design and comfort features of this pack, plus I am finally stoked to own a bag that isn't such a bright or obnoxious color haha. The 'Siren Grey' color option is classic and dark enough that you won't get a bunch of nasty stains on it. I also like that the hip belt pocket fits my phone.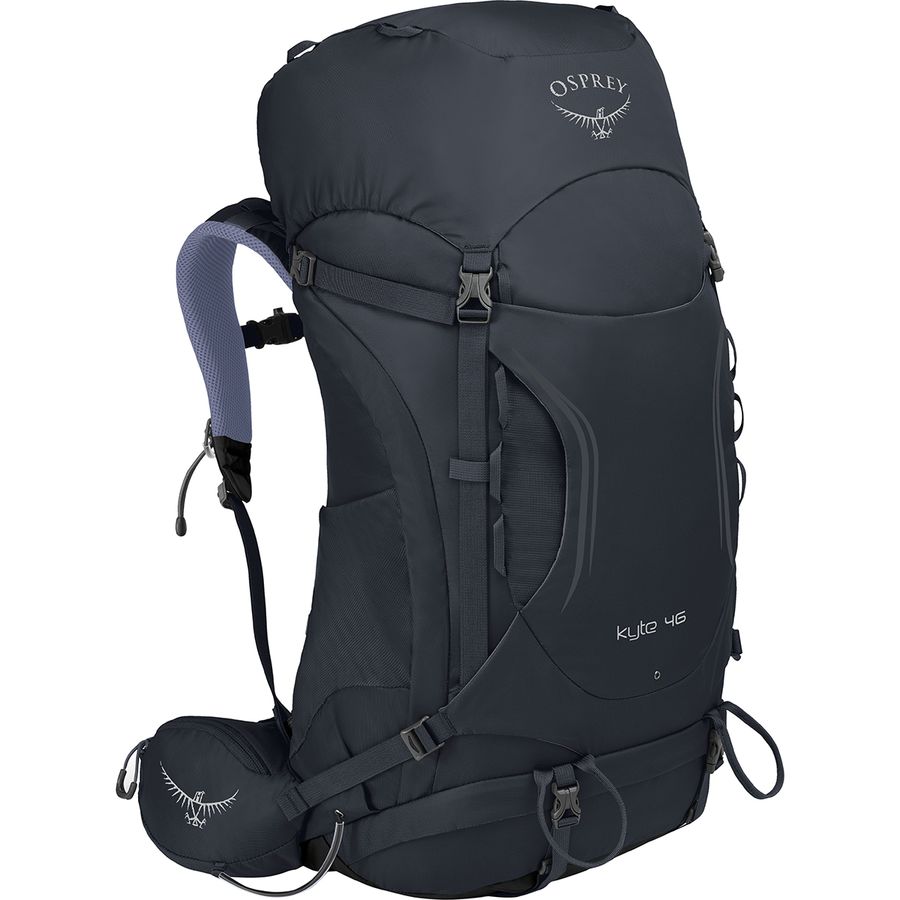 For longer trips (4 days+) and winter adventures I own the Osprey Exos 58L Backpack (unisex), which I quite like but find the unisex fit isn't as great for me in comparison to the packs made specifically for women. Then for week+ trips I own the Xena 85L Backpack (women's). I essentially had to buy this pack when I was doing a 10 day backpacking trip in the Alaskan wilderness and had a lot of food and bulky bear canisters to carry. Most people don't need to own such a large pack!
---
Reusable Water Bottle & Mug
I don't go on any hiking or backpacking trip without a reusable water bottle, and also use them in my every day life too. My most reached for water bottle is a regular Wide Mouth Nalgene Bottle. Yes, these are plastic but they are incredibly durable and designed to last a very long time, so obviously a much better alternative to single use plastic bottles! I have owned the same Nalgene bottles for 5+ years and they have survived some pretty harsh treatment haha. (Read about my winter camping nalgene hot water bottle hack).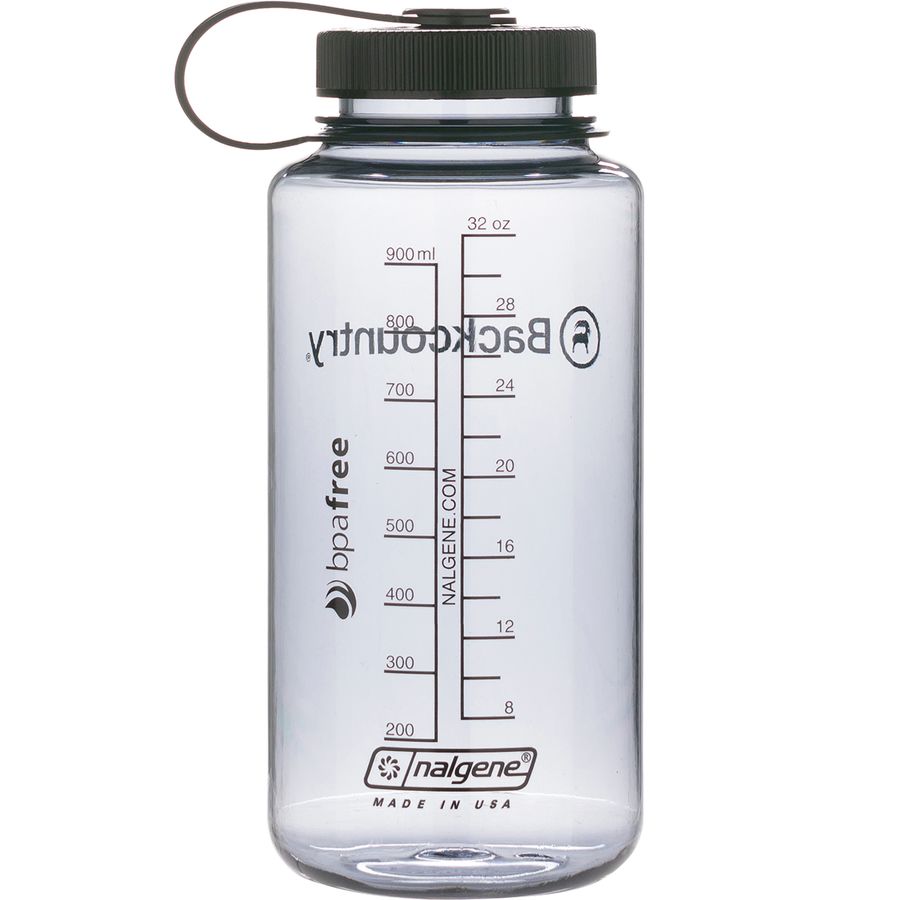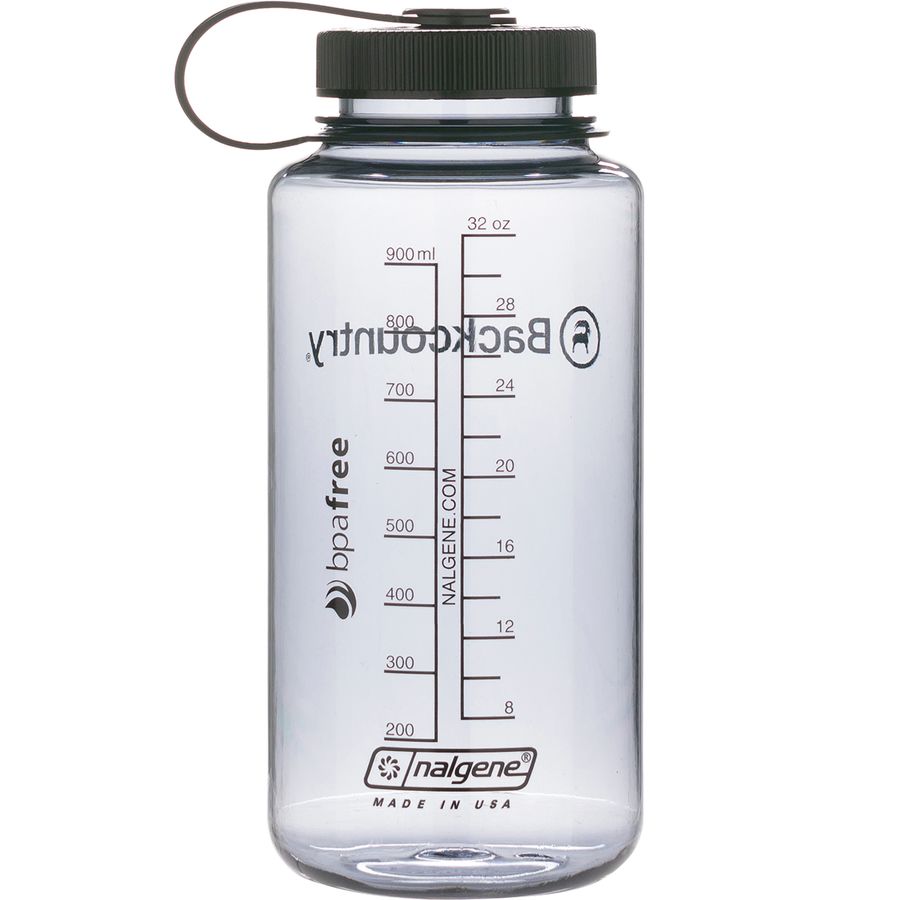 For day hikes I will usually take along my insulated Hydroflask Bottle. These do an amazing job at keeping fluids cool (or warm), which is nice on hot summer days. Hydroflasks do weigh more so I typically don't take them on backpacking trips when I am trying to keep my pack as light as possible.
I love starting and ending each day in the backcountry with a hot drink. As mentioned above, I prefer to keep my pack as light as possible and find that the GSI Outdoors Infinity Backpacker Mug is the perfect solution. This mug is crazy light, keeps drinks warm for a surprisingly long time, and is cool to hold due to its fabric lined exterior.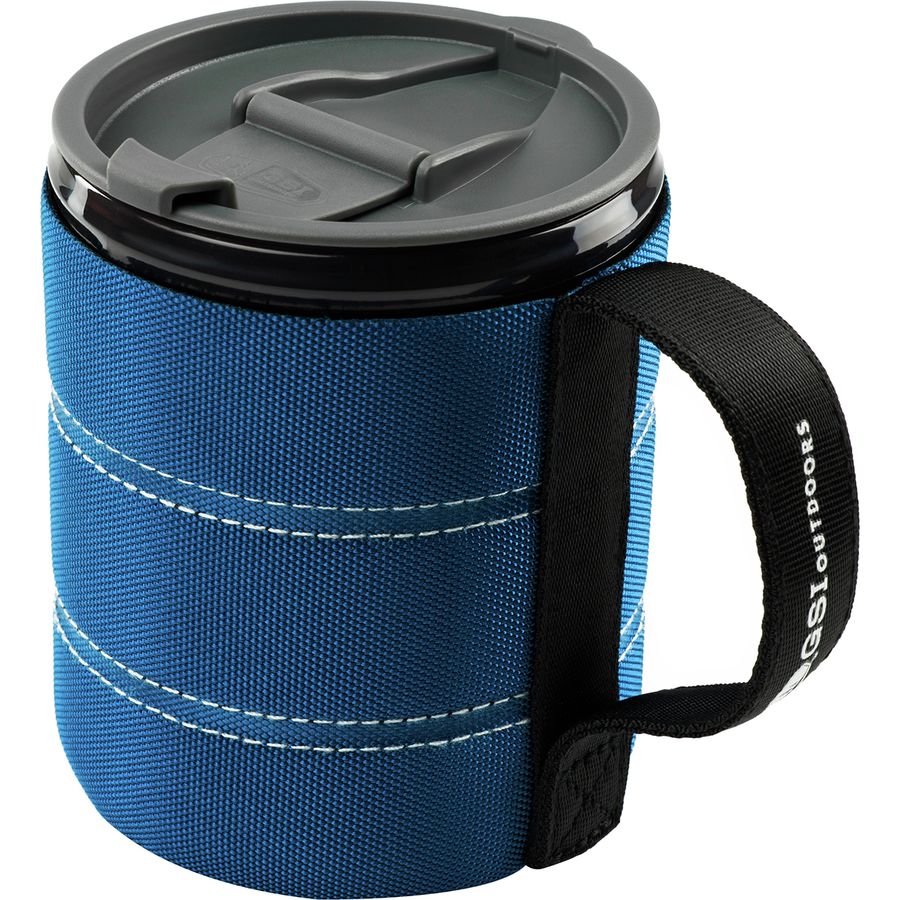 ---

KEEN Hiking Boots
Next on the list of holy grail hiking and camping gear items – my most reached for hiking boots! I have owned KEEN hiking boots for a number of years now and have two favorite pairs, one for summer and one for winter. My go-to summer pair (which I also wear in spring and fall) are the KEEN Terradora Leather Mid Waterproof Boot. I really love how these fit, look, and wear, and they also come in a ankle version for those who prefer a lower profile boot.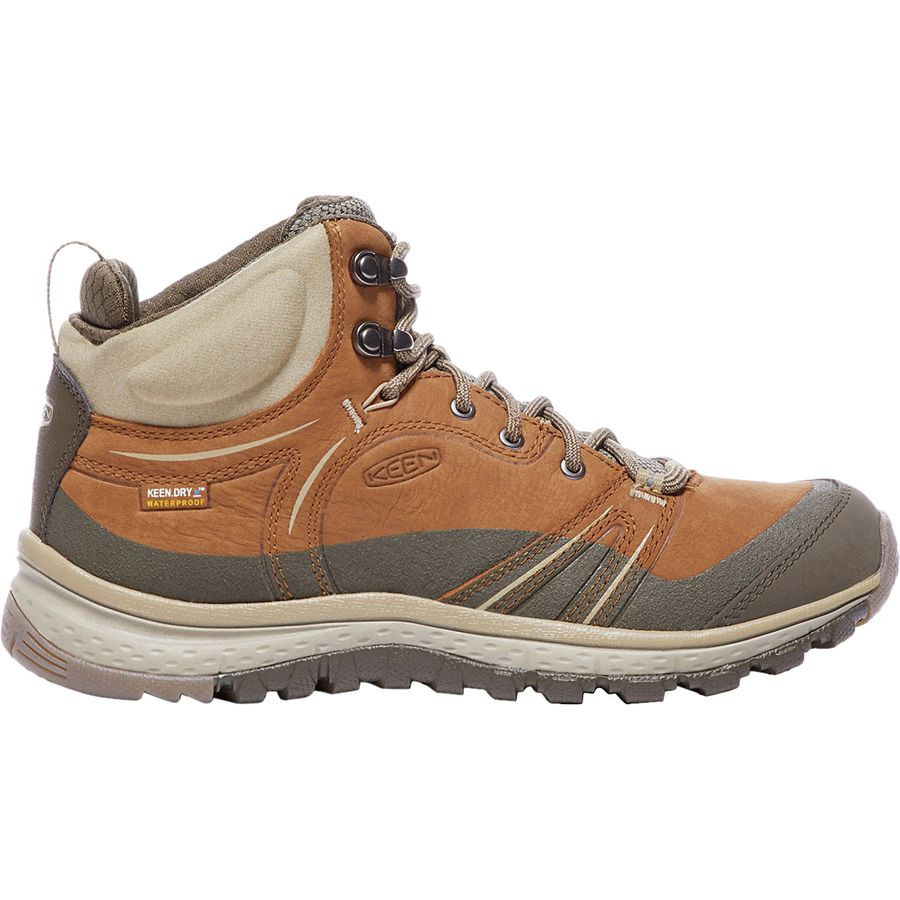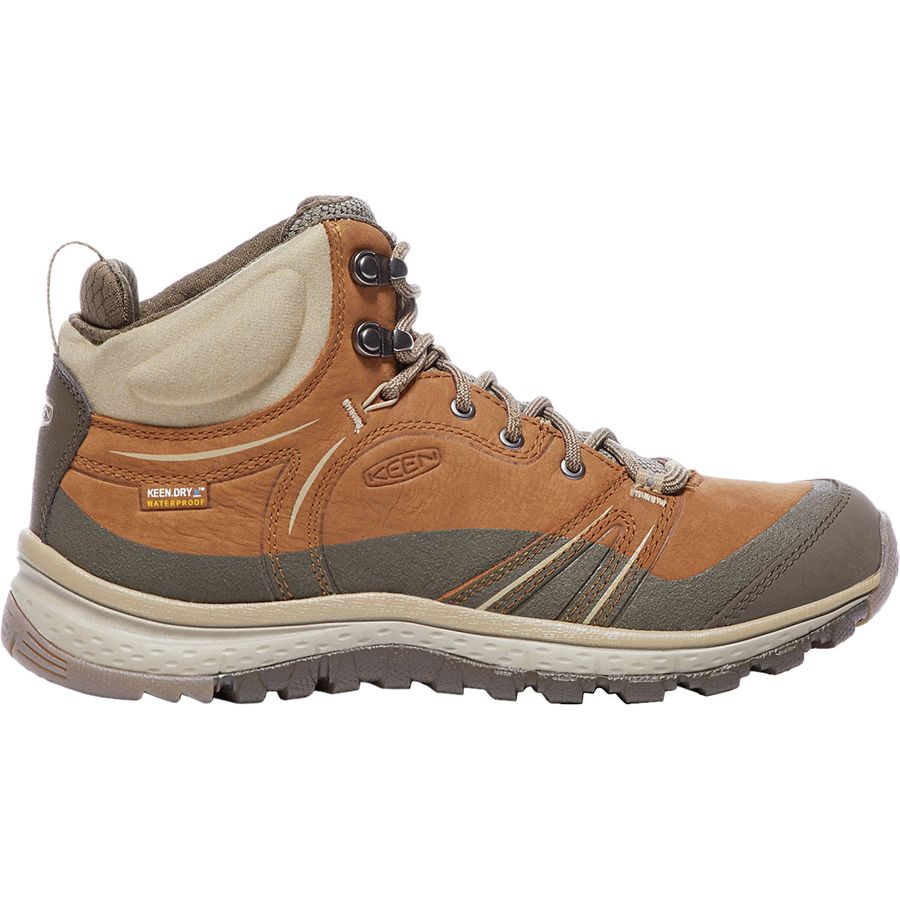 My favorite pair of winter hiking boots are the KEEN Revel III Boot. They have a little more ankle support, are insulated, and overall more heavy duty. I have been super impressed with their durability, warmth, and how waterproof they are.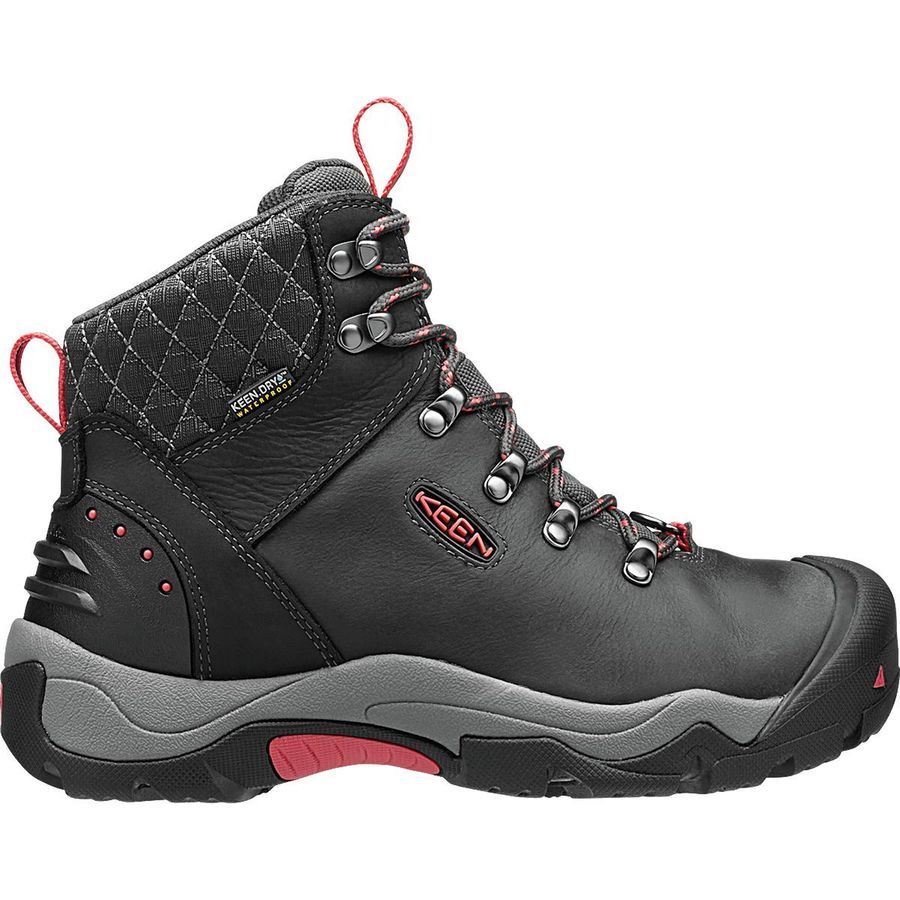 Bonus mention – for more casual hiking and travel I often opt for my Danner Mountain Light Boots. These were perfect on my trips to Scotland, Ireland, and Peru when I needed something I could wear around town AND out on some relatively easy trails. I don't typically reach for these if I am hiking anything over about 5 miles as they can be heavy/bulky for longer mileage.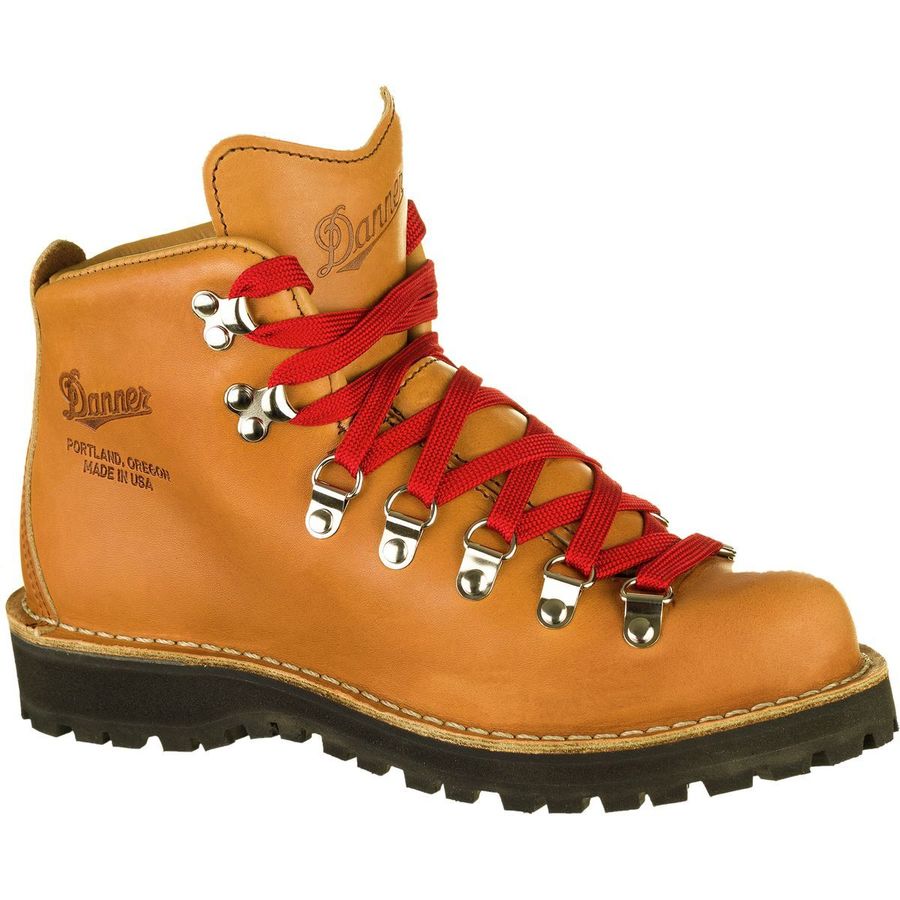 ---

Merino Wool Layers
When it comes to hiking and camping gear, nearly every layer I wear on my skin is merino wool. The reason is that merino wool is a natural fiber that's breathable, odor-resistant, durable, and sustainable. I find merino wool keeps me cool when I'm hot and warm when I'm cold and can be worn for days without getting stinky.
My most reached for hiking t-shirts are those by Icebreaker, in particular their blended merino wool performance tops like the Sphere SS Low Crewe Shirt. For nighttime wear in the backcountry (and winter layering) I will always opt for merino wool baselayers. Two of my favorites are the Icebreaker BodyFit 260 Tech Crew and the Backcountry Matilda Baselayer Bottom.
I almost exclusively wear merino wool hiking socks and find them to be the most comfortable, durable, and stink proof. My favorite brands for merino wool socks are Smartwool, Icebreaker, and Darn Tough.
---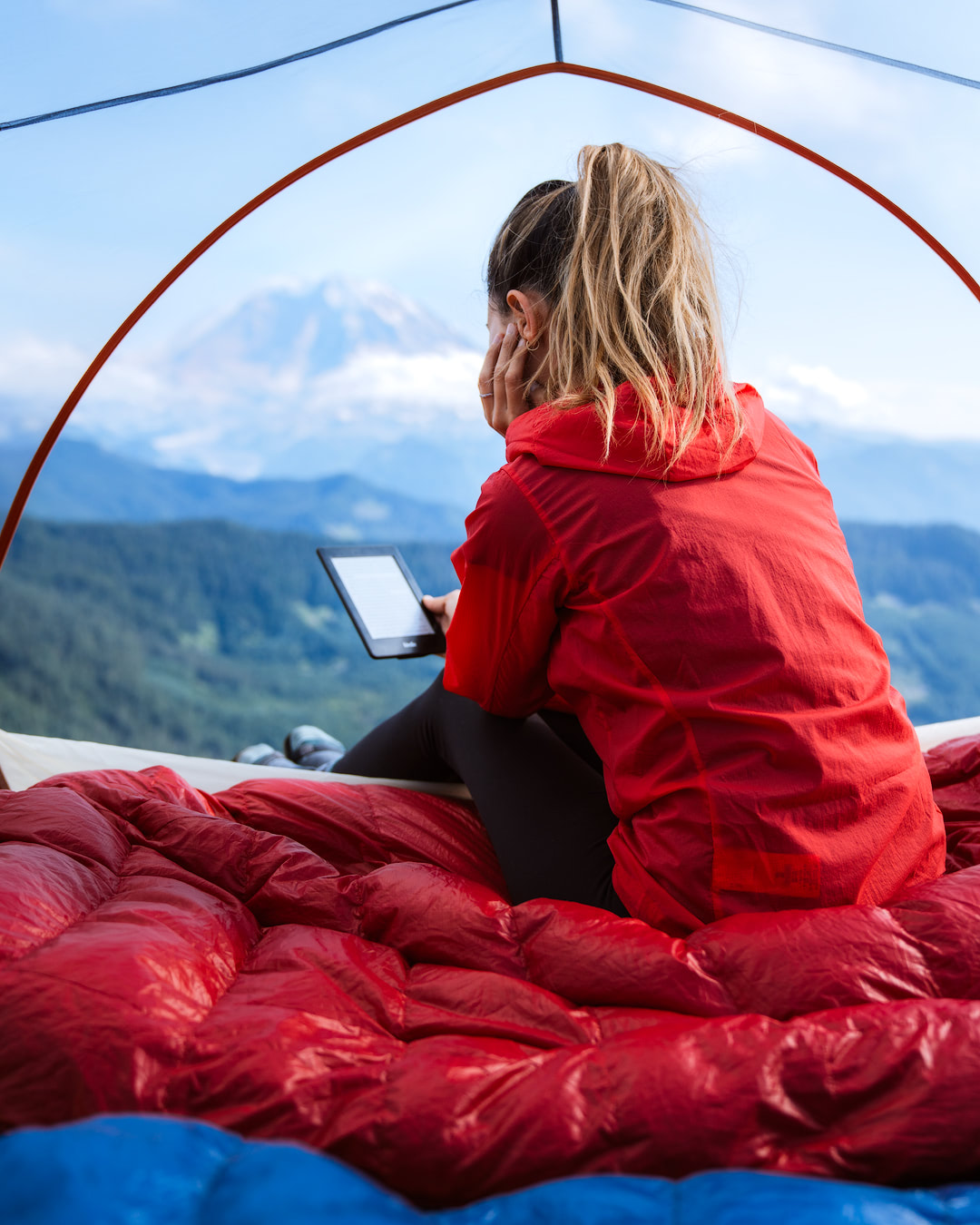 Wind Layer
I always hike with a wind layer. They make for a super lightweight and practical layer to put on over the top of other jackets or tops for some additional warmth, they keep the mosquitoes from biting you, and they can usually keep you dry in a light rain shower. Plus, wind jackets pack down into almost nothing and are so easy to throw in your bag!
I own three different wind jackets (excessive I know, but trying out a range of gear is a perk of my job) – the Backcountry Canyonlands Lightweight Wind Jacket, the Patagonia Houdini Jacket, and the Arc'teryx Squamish Hooded Jacket. I honestly couldn't pick a favorite between the three of them, they are all fantastic. If you're a person who easily gets cold in the backcountry I would suggest trying a wind layer out!
---

Patagonia Fleeces
I have an obsession with Patagonia fleeces… in fact, quite a few people I know do! Patagonia simply make the best range of fleeces and offer an awesome variety for all kinds of hiking and camping trips. They are also a brand that has a strong stance on sustainability and when purchasing from them I know I am getting something ethical, of high quality, and non-damaging to the environment.
For longer hikes and backcountry trips I love wearing the Patagonia R1 Fleece Pullover. It's lightweight, breathable, comfortable, odor-resistant, and non-bulky. I hike in it, sleep in it, and even sometimes use it as a camping pillow. This is a fantastic piece of gear.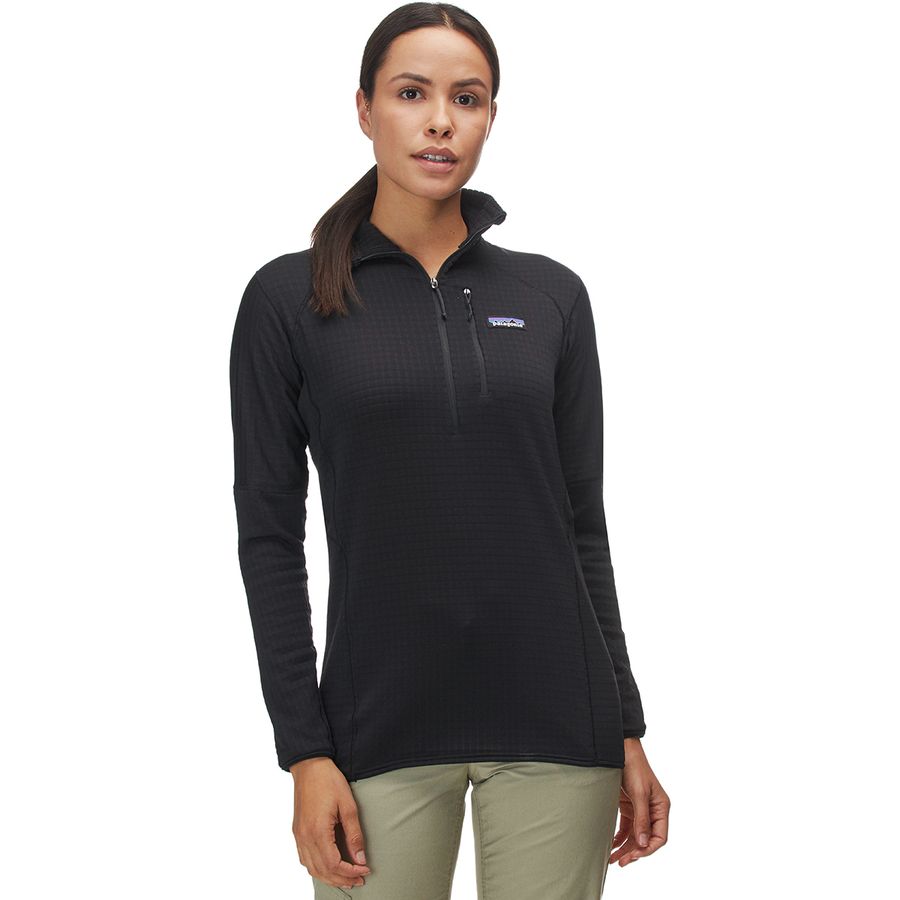 Another go-to sweater of mine is the Patagonia Better Sweater 1/4-Zip Fleece. This fleece is SO cozy, warmer than you would expect, and comfortable to wear for almost anything. Though not quite as lightweight or packable as the R1, I still enjoy wearing/packing this sweater on hiking trips.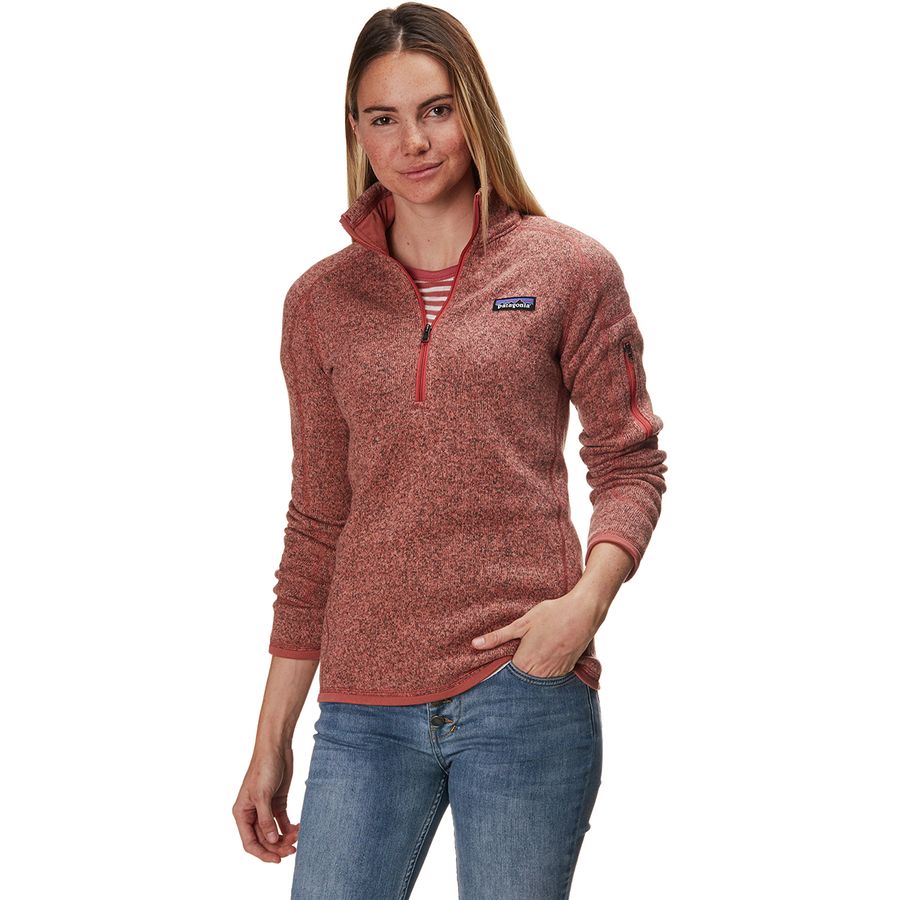 Lastly, I also love my Patagonia Organic Cotton Quilt Snap-T Pullover Sweatshirt. It's comfy enough to wear hiking and camping but also suitable to casual wear and travel. I often find myself reaching for this sweater during the fall and winter months.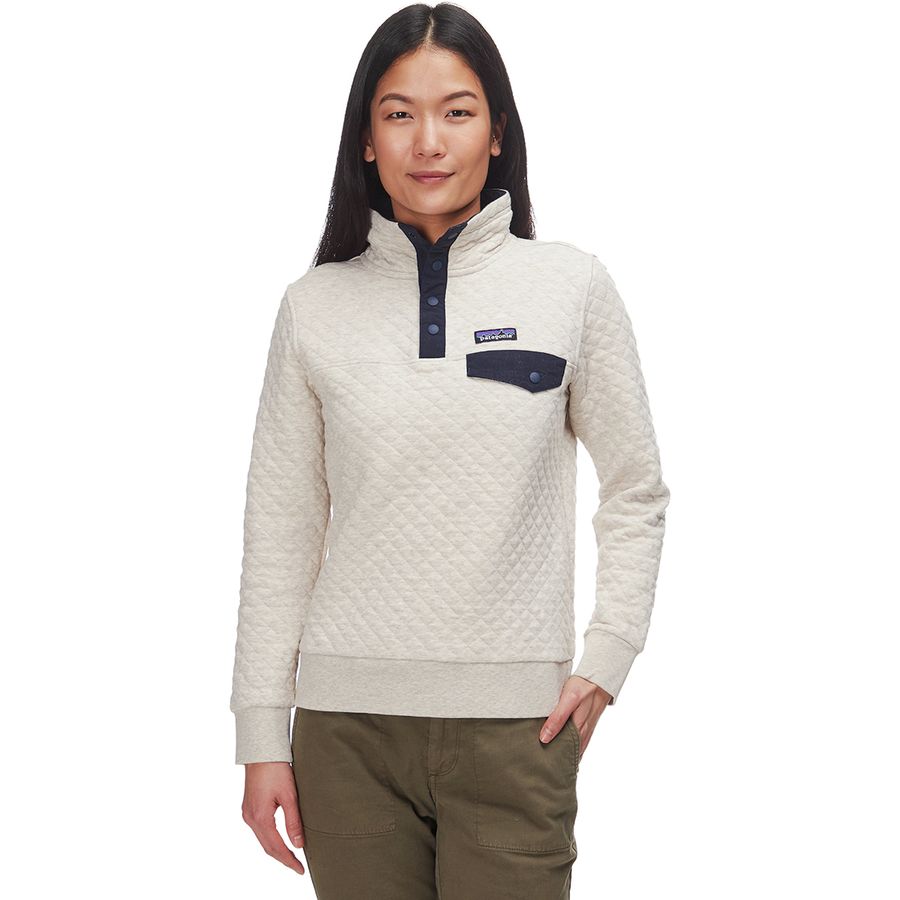 ---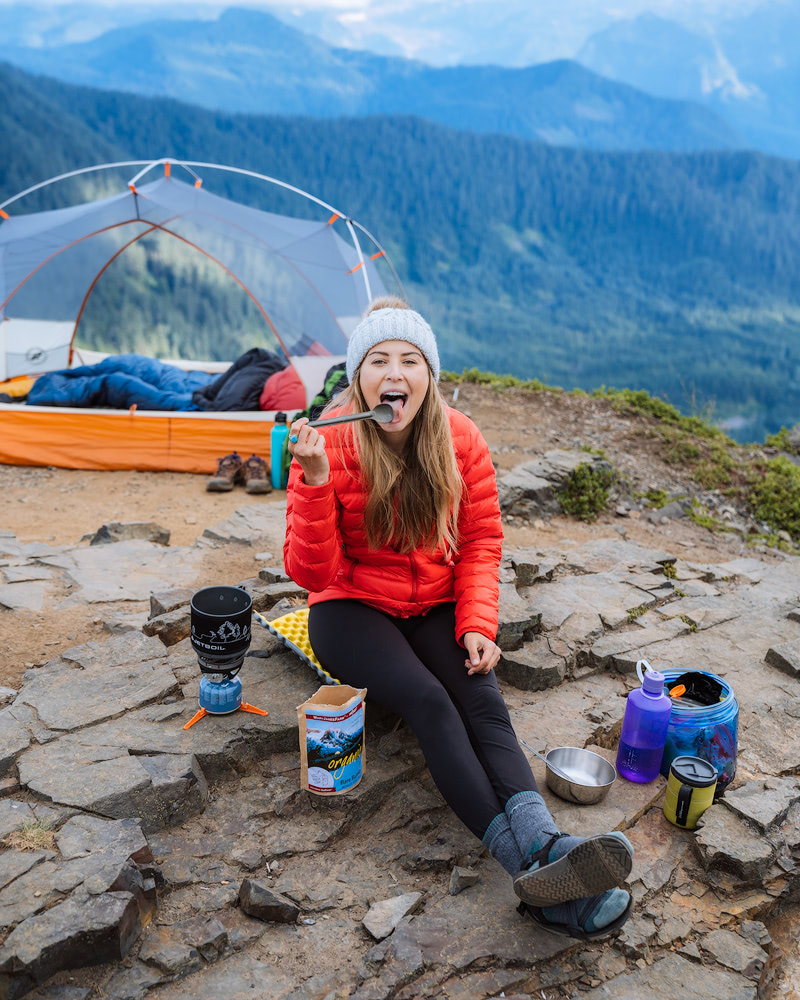 Hiking and Camping Accessories
There a few smaller hiking and camping gear items that I carry with me most of the time when in the backcountry. The first is my head lamp as most of my hikes involve being out at sunrise, sunset, or overnight. I have owned the Petzl Actik Headlamp for a number of years now and it has never failed me. I enjoy having the different brightness settings and a red light option, plus I find it comfortable to wear for long periods of time. (It's also currently 30% off at the moment!)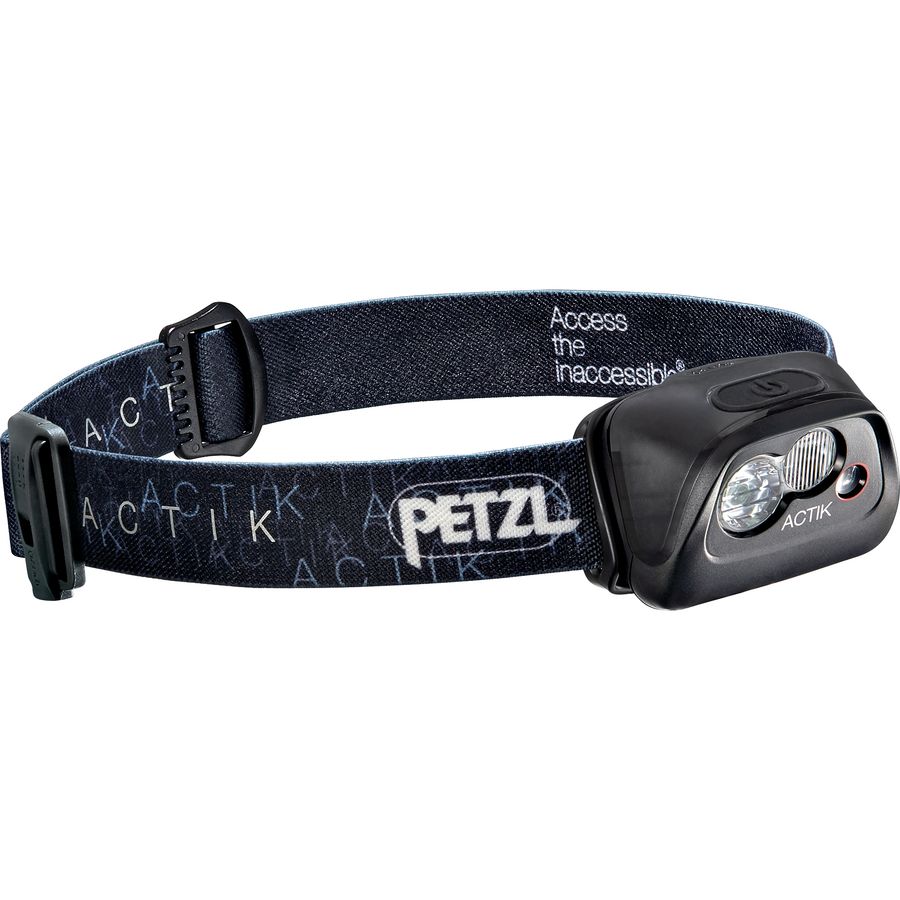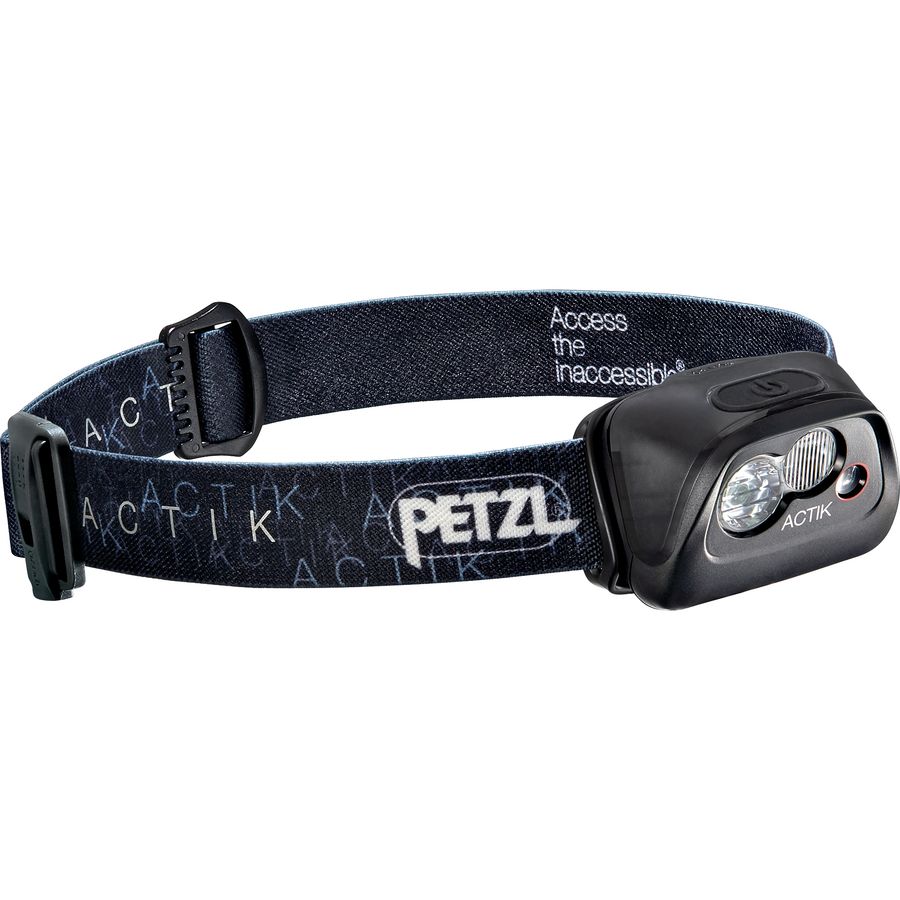 Another holy grail item of mine is the Therm-a-Rest Z Seat. This is essentially a piece of lightweight closed-cell foam (2 oz) that you can use as a seat, tent entrance pad, cooking ground cover, head rest, etc. I know this pad has saved some of my hiking pants from getting holes in them from sharp rocks and it's definitely kept my butt warm from the snow on numerous occasions! I pack it on every single backpacking trip and most day hikes… best $14.95 you will ever spend.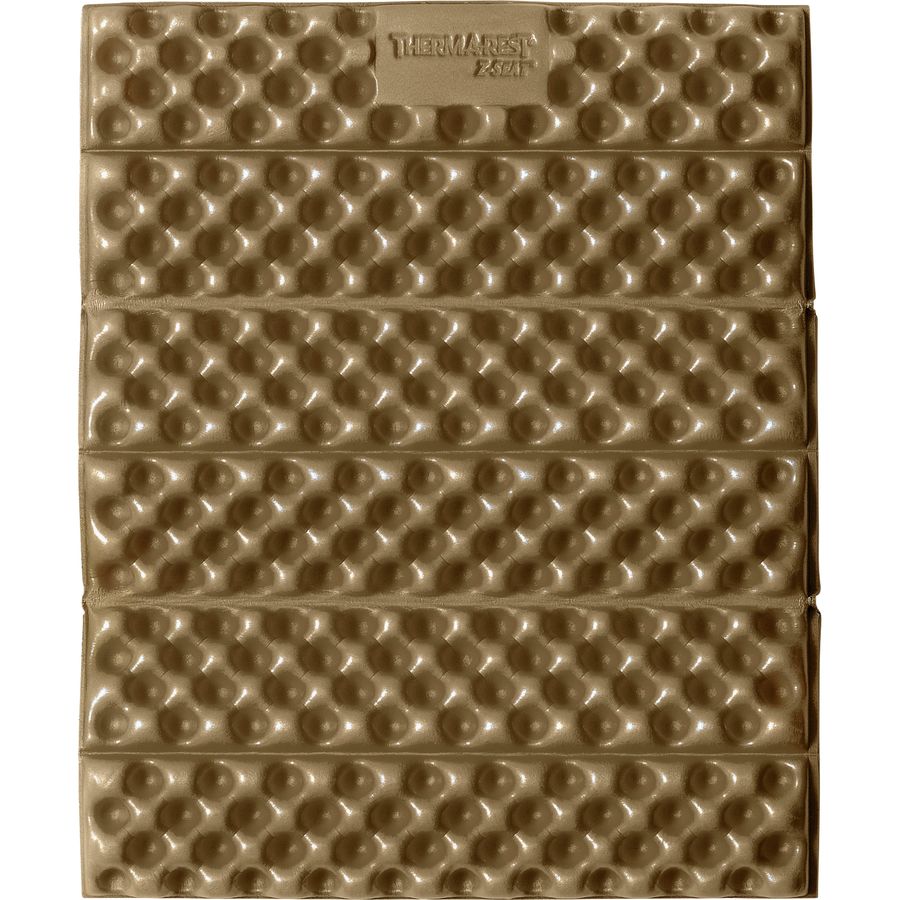 A piece of gear that has lasted me forever and I use over and over again is the Sea To Summit Titanium Spork (I also have a spoon version).
Not only is this lightweight dual spoon and fork handy on camping trips, but it can be used during every day life to reduce single use plastic waste. I personally prefer camping utensils with long handles so I can use them with dehydrated meals and not get too messy.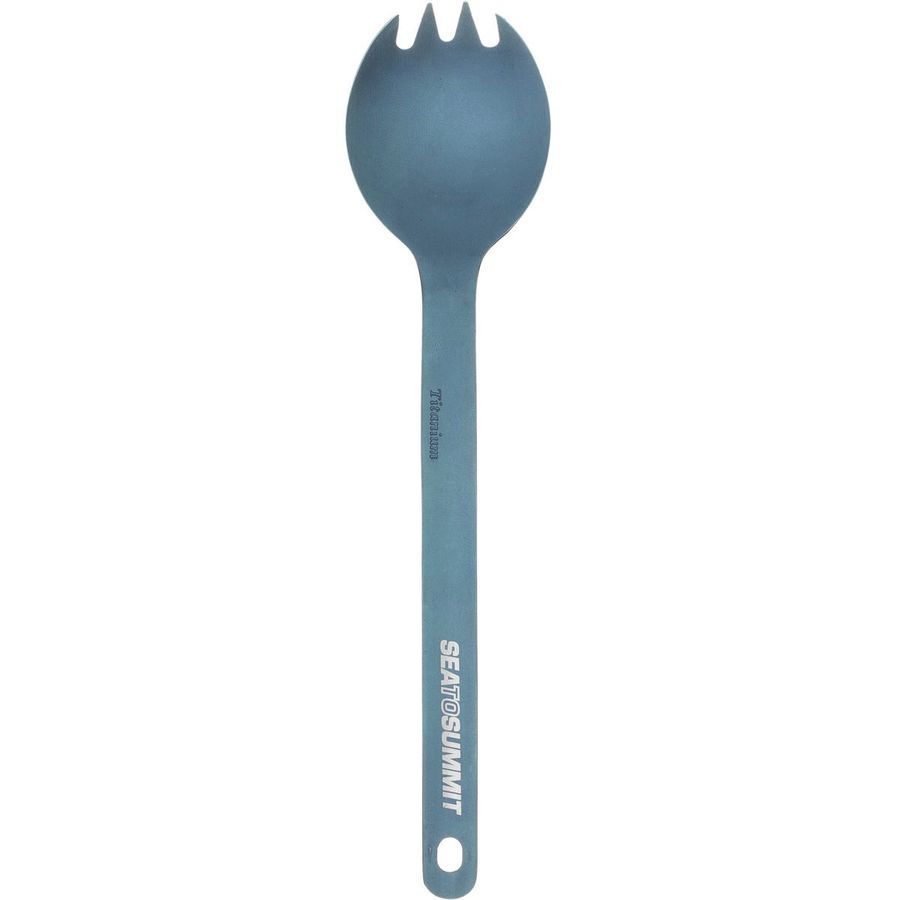 Lastly, I nearly always wear or take my Buff on hiking and camping trips. These versatile pieces can be worn/used as head bands, neck warmers, or sun protectors. They come in lightweight versions more suited for summer (with UV protection) and also thicker merino wool versions for use during colder months. I also use mine as a pillow cover, packing sack/protector of fragile items, and more… super handy!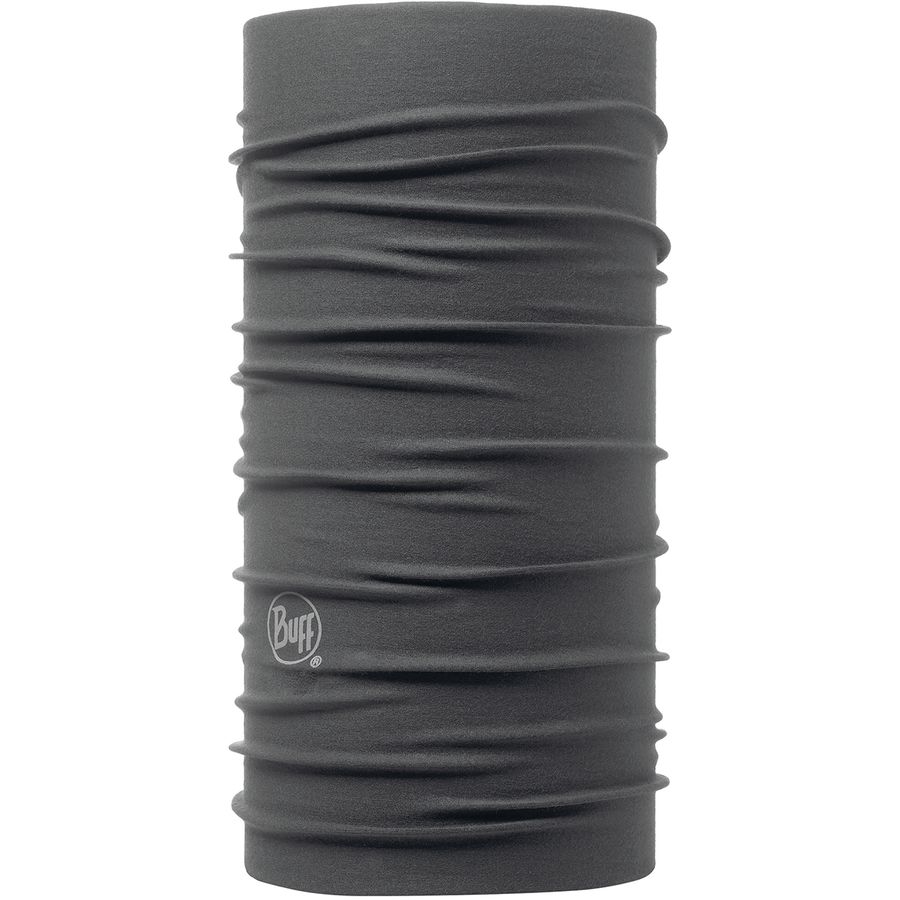 ---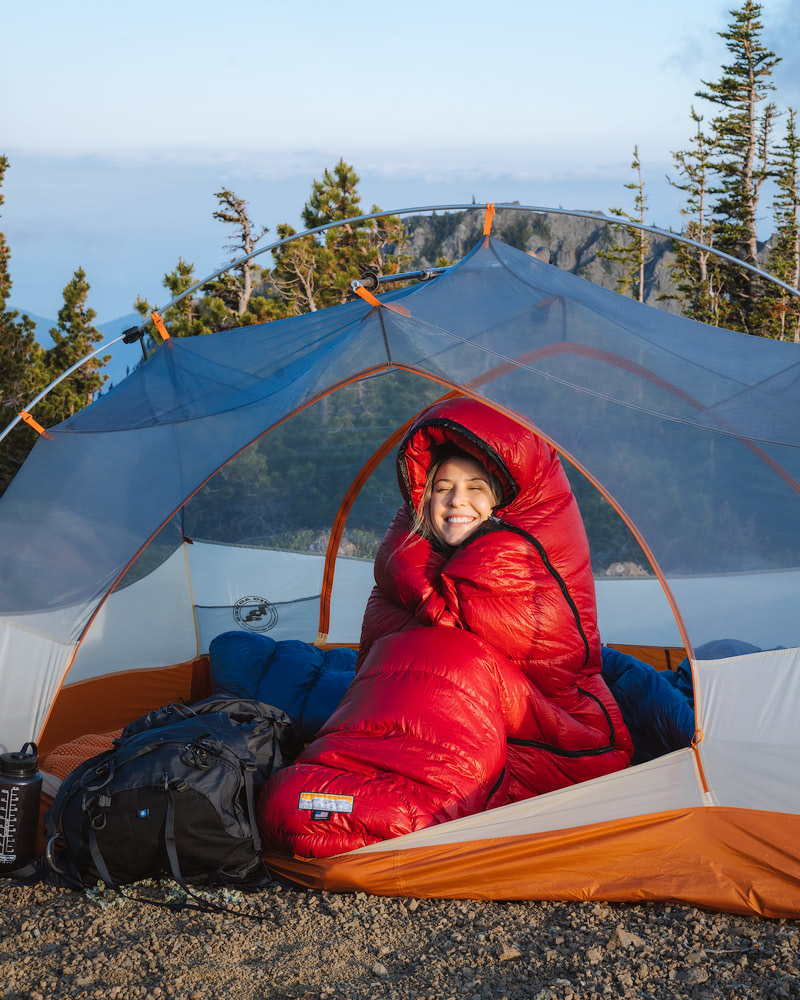 Western Mountaineering Sleeping Bag
A splurge-worthy item that has quickly become one of my holy grail gear pieces is the Western Mountaineering Apache MF 15 Degree Fahrenheit Sleeping Bag. I'm a cool backcountry sleeper and need something on the warmer side even during the summer months. This sleeping bag is the perfect weight, size, warmth, and coziness for me… I LOVE IT!
It also took me a few years to realize that I prefer sleeping bags with hoods so that my pillow doesn't fly around everywhere during the middle of the night, which the Apache comes with. At $550 it's definitely not within everyone's budget, though it may be something to consider saving for if you also struggle with staying warm when camping (and don't want to compromise on weight).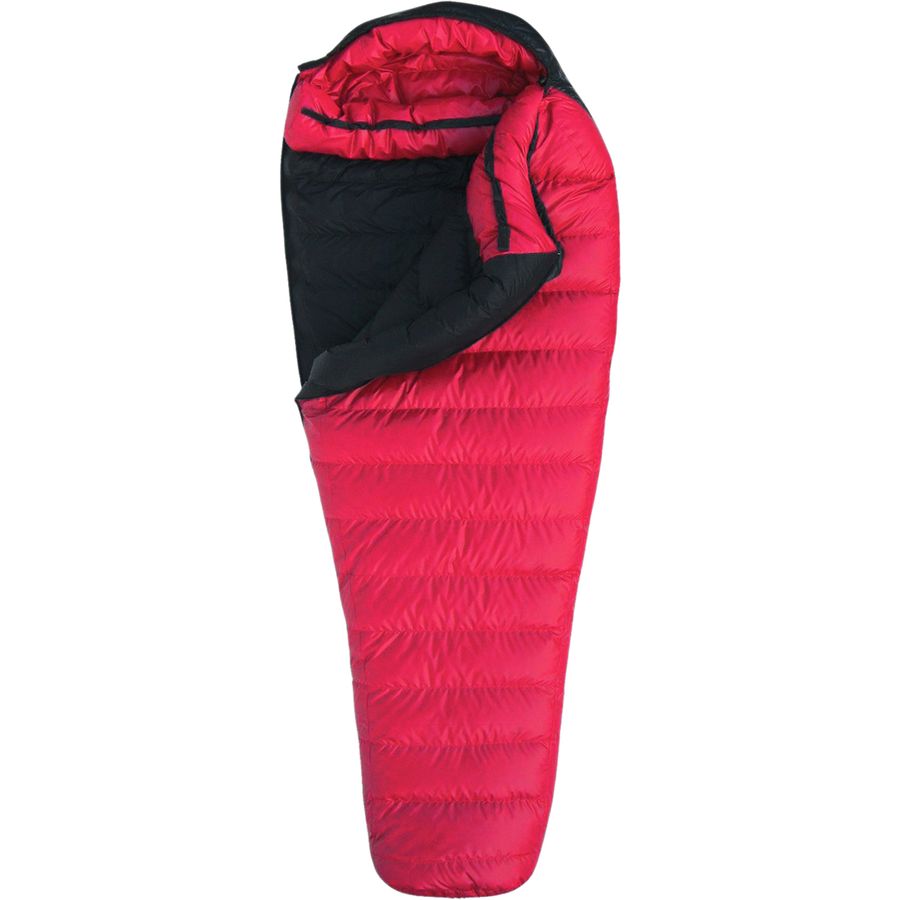 Some more budget friendly option would be the NEMO Equipment Rave 15 Degree Down Sleeping Bag, which I have heard great things about. It's quite a bit cheaper, though weighs 3lb 3 oz in comparison to the Apache's claimed weight of 2lb.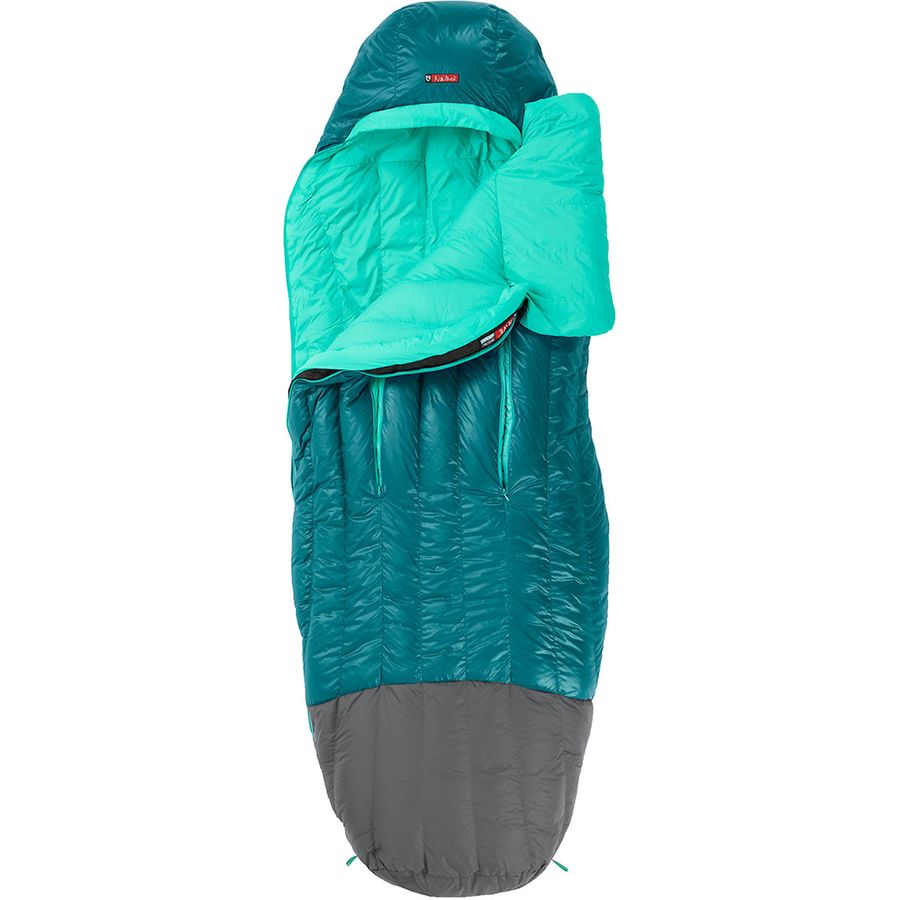 Tip – a great way to get your sleeping bag compressed nice and small for your backpack is to use a stuff sack like the Sea To Summit Ultra-Sil eVent Compression Dry Sack. They sacks also act as dry bags so you have piece of mind if your bag accidentally gets water inside.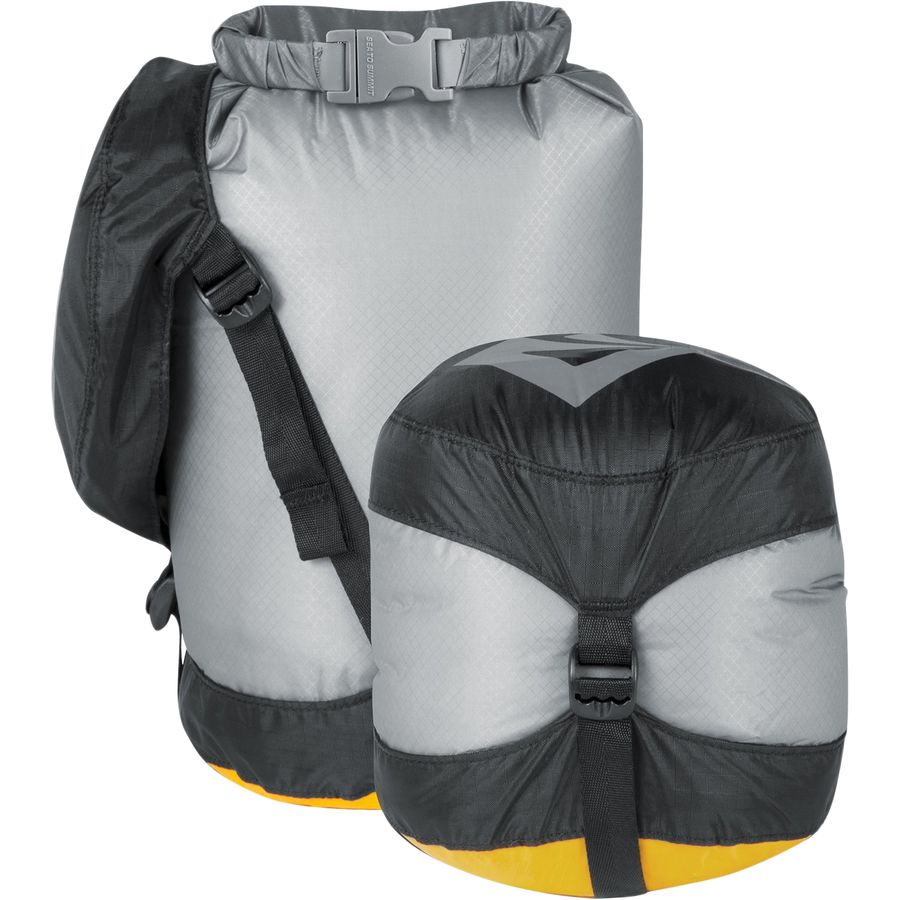 Don't forget – for 15% off your first Backcountry.com order, use code RENEE15
---
Be Respectful of the Outdoors
Before you go… if you're going to be out in nature it's important that you strive to protect it and follow Leave No Trace (LNT) principles. Please be sure to educate yourself on proper hiking and camping etiquette before heading out. Listed below are some guidelines taken directly from the Leave No Trace Center for Outdoor Ethics, known as The Seven Principles.
---
PIN for later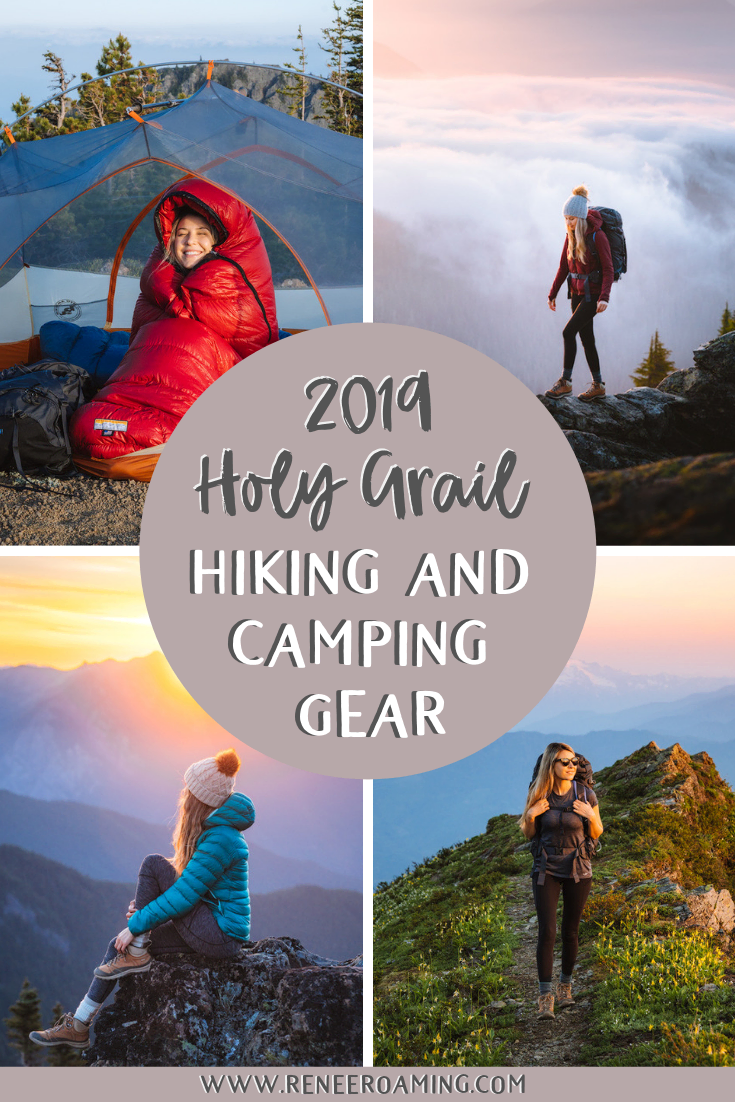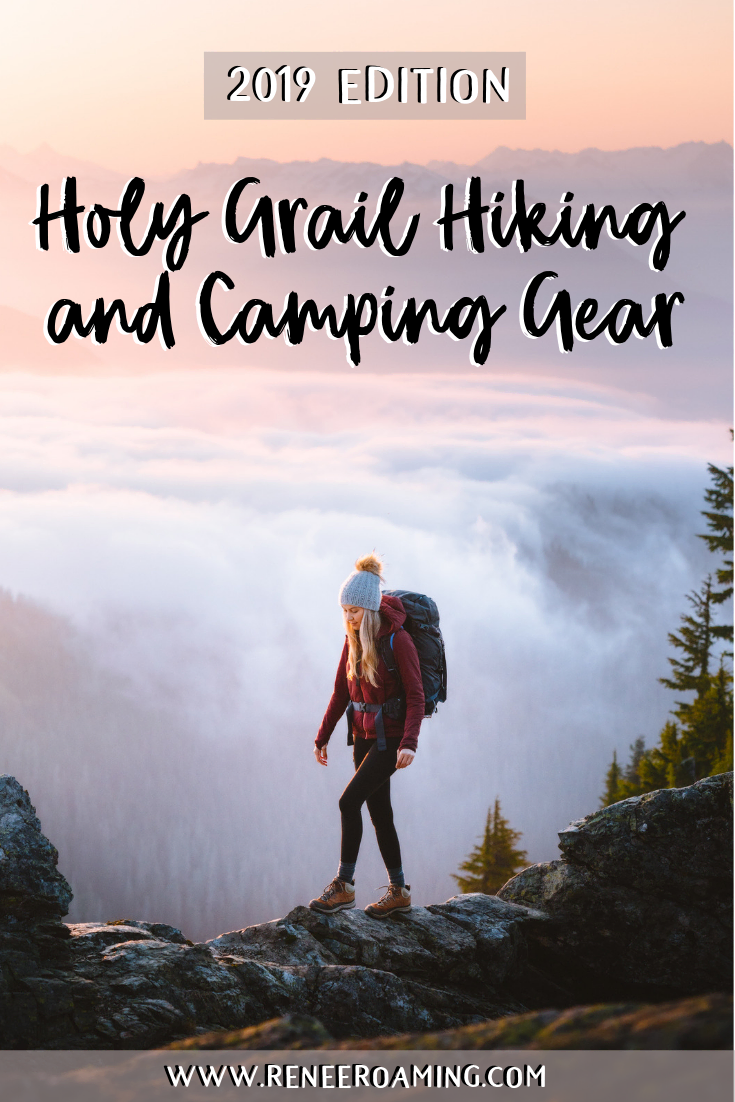 More Hiking and Camping Posts
A Beginners Guide to Backcountry Camping
The Ultimate Winter Hiking and Camping Guide
5 Epic Alaska Hiking and Backpacking Adventures
---
Disclaimer: Thank you to Backcountry for collaborating on this hiking and camping gear blog post. As always, all opinions are truthful and my own. The offer of 15% off does not apply on top of any other offer or discount, and it's one use per customer. This post contains some affiliate links, which means if you buy something my blog will receive a small commission at no extra cost to you.