These are my top hacks for making sure your travels are as comfortable, enjoyable and as easy as can be. Let me know what your travel hacks are in the comments section below!
13 Hacks for Traveling like a Pro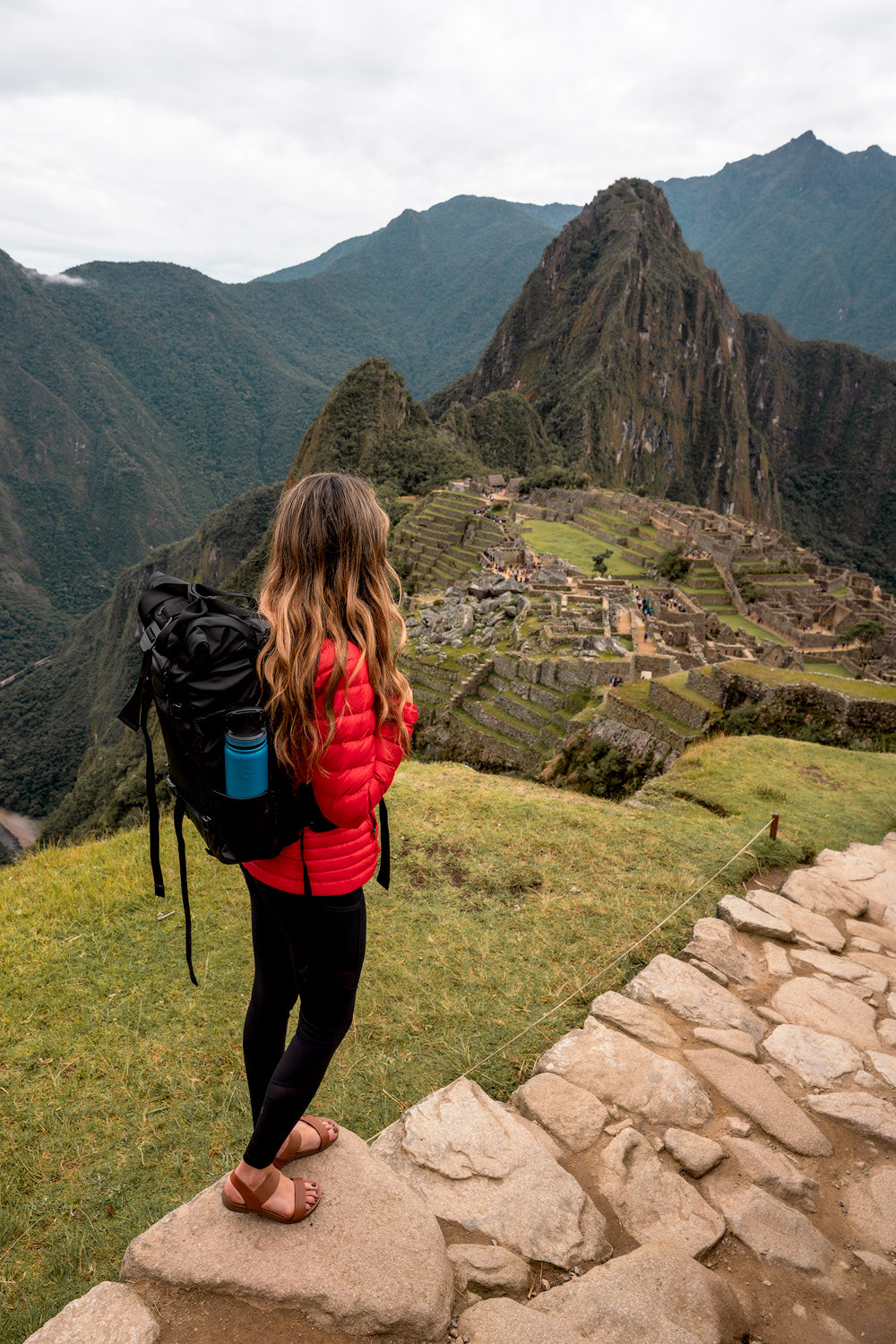 1. Always take tissues
Handy for wiping up spillages, a bathroom stop somewhere not quite ideal, to cover dirty surfaces when preparing food or eating, giving to that snotty child next to you, or simply using to blow your nose.
2. Pack a water bottle and snacks
Don't buy a bunch of disposable plastic bottles when you travel (so wasteful), just invest in a good water bottle and fill it up whenever you can. I have been loving my hydroflask recently! Take some snacks along in your hand luggage if flying or the car on road trips. No one will want to be around you if you're hungry! I also pack a spork, which ALWAYS comes in handy!
3. Multi task your clothing items
A down jacket can be used as a comfy pillow, a seat cushion, to elevate your book/kindle/ipad when flying (put it on the food tray), or to use as a semi-blanket. I get so cold on planes and public transport so I always take a light weight scarf, wrap or shawl with me. Similar to a down jacket, this can be used as a blanket, pillow, to cover your eyes/face when sleeping, for modest attire in some temples and churches, the list goes on…
4. Take a portable battery pack
This is a life saver! I use this one to keep my iPhone, kindle and iPad alive during a long flight or day out exploring. I usually wear my favorite watch too, just in case my electronics run out of battery and I need to know the time.
5. Don't forget a pen
Useful for filling out those airport luggage tags, jotting down an address, directions, or someones contact details. I have learnt to not rely on my phone for this as it can run out of battery after a very long day(s) of traveling.
6. Pack the essentials in your hand luggage
Like underwear, a spare change of clothes, money, phone charger, headphones, camera, Kindle, tablet, laptop, chapstick, and any travel itinerary/booking information. You never know when your luggage will get lost! Recently my favorite carry-on bag has been my Fjallraven Rucksack.
7. Take ear plugs and an eye mask
Especially if staying in hotels or taking lots of flights.
8. Utilize apps and reduce paper
I love using the "Wallet" app on my iPhone or using the airline and accommodation apps to save flight details and tickets. This is so much easier than carrying bulky papers around!
9. Take a power adapter and a power board
Take an international power adapter and then a power board from your home country. This way you can charge multiple things at once even if your accommodation has only one power socket.
10. Don't take brand new shoes
Unworn shoes will very likely lead to blisters. Wear them in a little before you depart, or make sure to pack a box of bandaids! My favorite winter travel shoots are my Danner boots and I cannot live without my Teva sandals in the summer.
11. Pack clothes that won't wrinkle
As you probably won't have access to an iron, unless you are staying in fancy hotels. Rolling your clothes will also help prevent wrinkles. If you are in a pinch then hanging your clothes in the bathroom and steaming it up will also work wonders.
12. Hand wash your clothes
This is super easy and will save you lots of money in laundry fees. Pack a small bottle of detergent (I prefer to use a concentrated all purpose product like Dr Bronner's Pure Castile Soap because then I can use it as body wash, shampoo, dish cleaner etc. if I need to). I put my soap in a leak proof bottle to prevent spillages. Another tip is to use some plastic/saran wrap under the lid to stop leakages.
13. Bring a spare trash bag (or a few!)
This comes in handy when you have items such as wet clothes/swimsuits/towels or dirty hiking boots to pack. There are so many other purposes you an use a trash bag for in a pickle: a poncho, lining your pack if it's raining, to sit on when the ground is damp, to store food, as a pressure bandage, as a makeshift plate, or to slip into your sleeping bag for extra warmth.

Disclaimer – some items linked in this post are affiliated. That means that I make a teeny bit of money if you make a purchase. Thanks for supporting my blog!