Traveling as a couple truly tests your love for one another. You aren't usually "your best self" when you absolutely stink, are exhausted, stressed about money or homesick. But boy do you learn SO much about each other when your love is pushed to the limits. In this post, I'll be sharing my tried and tested tips for traveling as a couple… (coming from someone who has traveled with their significant other for the last 11 years!)
Tips For Traveling as a Couple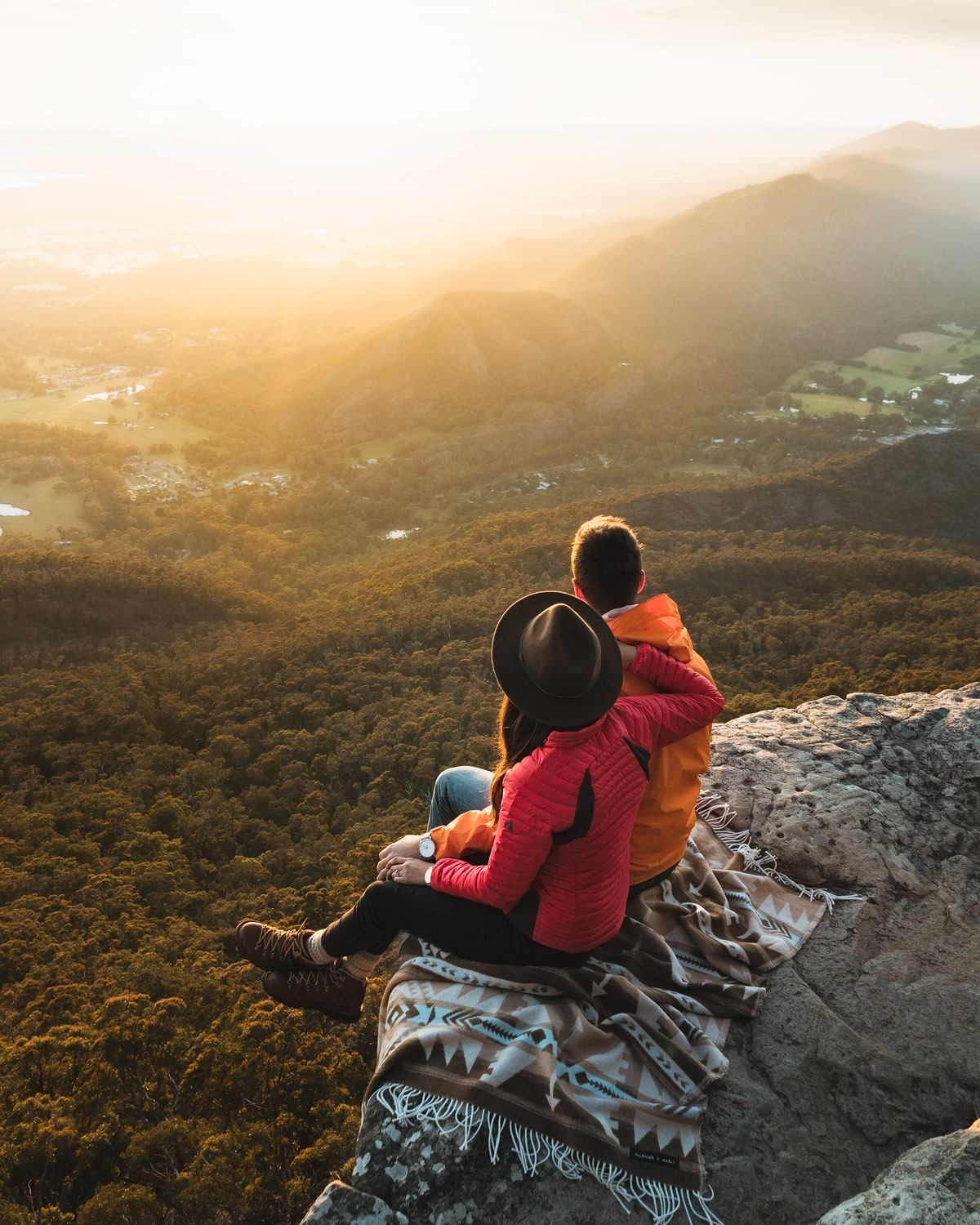 First, Our Story…
My husband and I were only 19 years old when we went on our first long trip together. This adventure entailed a 2-month traverse across South America and there were plenty of ups and downs.
You think you know someone fairly well… until you see them vomiting up their guts, peeing in the backcountry, shattered after two long days of transit, or pushed to exhaustion on a multi-day trek.
During that trip, I learned an incredible amount about myself but also about my husband (who was my boyfriend of 18 months at the time). I learned that it's okay to look gross and feel vulnerable in front of each other, that at the end of the day it actually brings you closer.
It showed me that we could both step up in times of need and take care of each other. It taught me to have (A LOT) of patience and kindness, even if it was the last thing I felt like doing. Over the course of those 2 months, we saw the best and the worst sides of each other.
There were some things that I didn't like to see or feel, but these moments helped our relationship to grow and mature.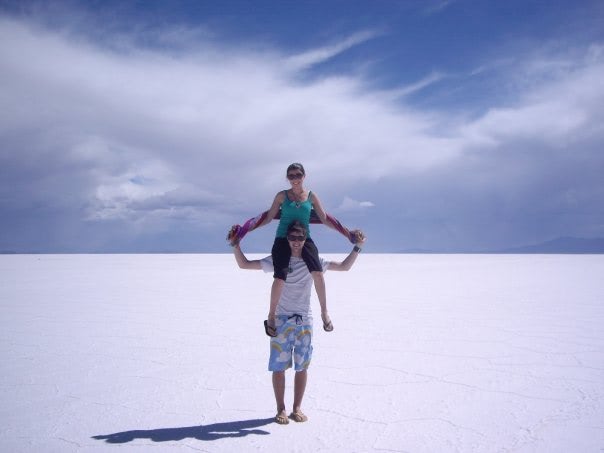 I have taken many more trips with my husband since that South American journey. In 2012 we road tripped for 3 months across North America, and in 2014 we spent 6 weeks exploring Europe together.
When we eventually were married in November 2014, I felt like I knew the real man behind those gorgeous blue eyes. I believe spending 24 hours a day together on those long trips really helped us get to know one another and grow closer.
Since marrying we turned our love for travel into a full-time career, so now we pretty much spend 24/7 together (including the time we lived in a tiny van for 7 months as we road tripped to all 59 American National Parks…)
These tips haven't changed over the years, in contrast I think they have just been more solidified each trip we take. Like anything in life though, it's always a learning process and continual adaptation is key to growth and happiness.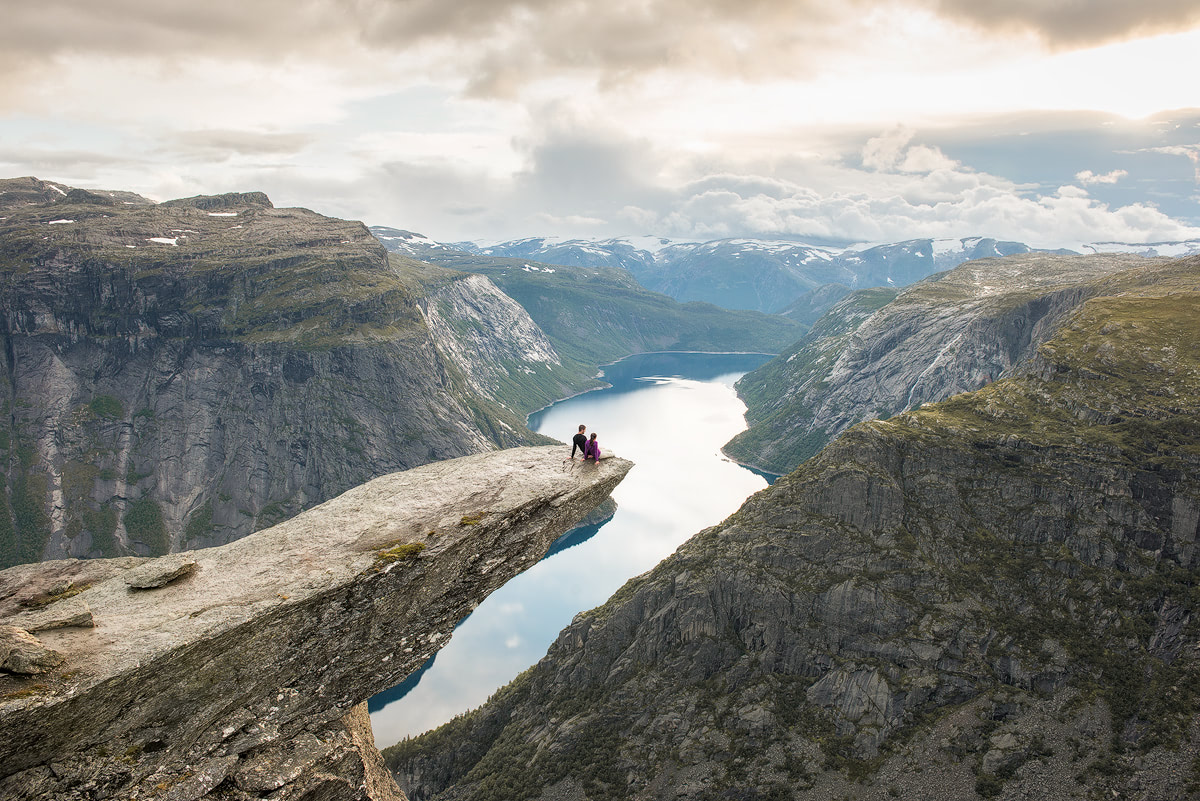 These are some of the things I have learned about traveling with a loved one. I am definitely not perfect and have fallen victim to all of these mistakes, but you live and you learn right?
Go with the flow
Don't be that annoying person who needs to have everything planned to the last second. This can be very stressful and will make the trip feel rushed and like something you need to "tick-off". If things don't work out as they expected, just laugh about it and brainstorm what you will do next, as a duo.
Have some alone time
When traveling, sometimes the only "alone time" you will get is when you use the bathroom or take a shower, and these are often not even option if you are camping. Deliberately schedule some alone time. For us, this often looks like one of us grabbing a coffee or going for a walk while the other person chills in the hotel, van, tent, or wherever. Another option is to invest in some noise canceling headphones and each person can get into their own little chill-out zone.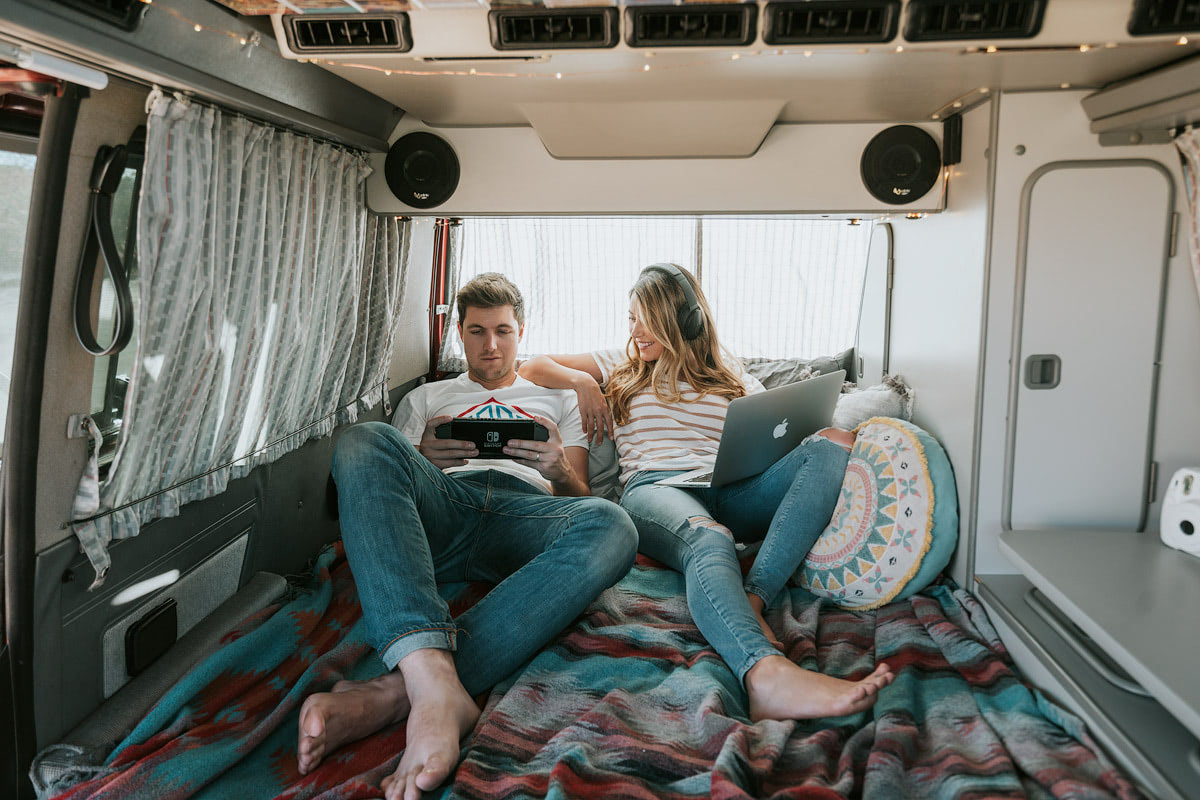 Don't forget to be nice
When you are on the go all the time it might slip your mind to say nice words to each other or show your appreciation. It's so important to still say those things you might think the other person just "knows", like a simple "thank you", "please" or "I love you". In contrast, be mindful of the words you do say. Think before you speak. Consider how your words might make the other person feel before blurting them out in a moment of frustration.
Acknowledge when things are tough
When everything just sucks it can help to point it out and make a conscious effort to not let it get between you. Try to laugh about it and work through it together. If you turn on each other it will suck WAY more. We have learned over the years to just have a good laugh when things are going badly… I mean, what is whining about it going to change?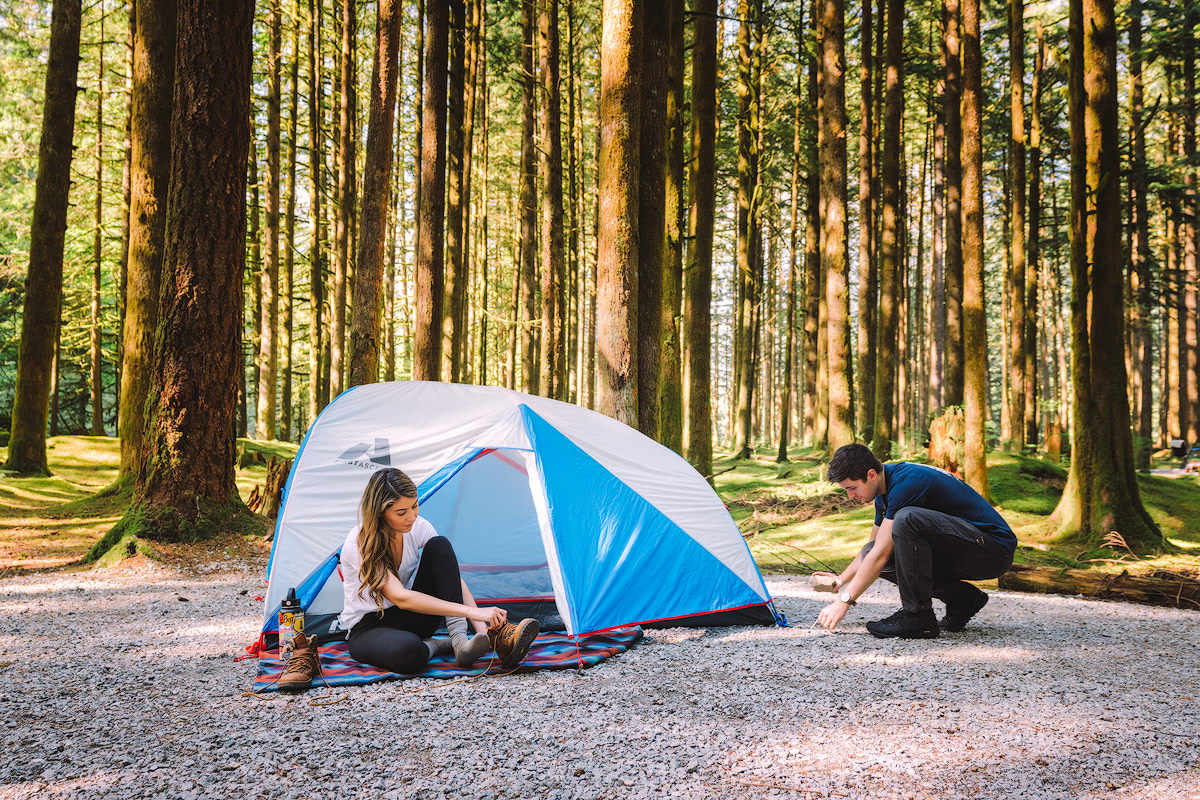 Be lighthearted
A silly car singalong will always make you feel good. Even if you have been driving for hours, crank up your favorite tunes and dance and sing until our heart is content. My husband and I often get to a "delirious" stage when we have been traveling for a while. Blasting Taylor Swift at full volume never ceases to put us in a better mood (my husband might kill me for writing that…)
Capture memories
Don't forget to bring a tripod if you want some photos together! These make amazing memories. We often get asked how we capture our travel photos together – you can read a whole blog post with our tips here! They are nearly always taken with our camera mounted on a tripod with a timer or remote control shutter release.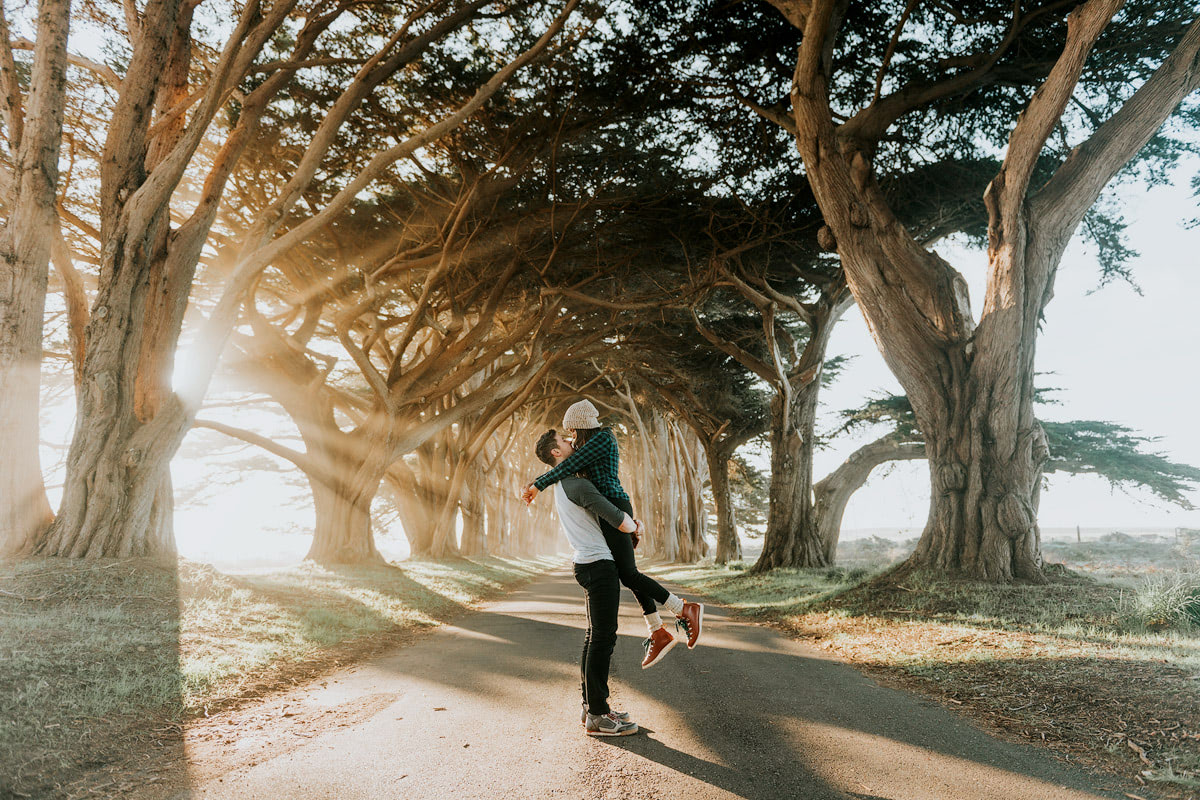 I would highly recommend traveling with your loved one if you haven't already!
Who else loves traveling with their partner? Comment below and tell me your tips.
Want more? Check these out!
How To Take Stunning Travel Photos As A Couple
10 Tips To Feeling More At Home On The Road
Our American National Parks Adventure
Van Life – Is It Worth The Hype
PIN FOR LATER!