Sea cliffs, wildlife, lush forests, white sand beaches and ocean views – the Three Capes Track is definitely a hike you should add to your bucket list!
Located in Tasmania, Australia, the track takes 3 nights and 4 days. The hike starts at Denmans Cove and finishes at Fortescue Bay, allowing you to immerse yourself in the majestic Tasman Peninsula. Having only opened in December 2015, the design of the track and its ease of walking is like no other multi-day hike I have ever done. The total distance walked is 46 km (29 miles), and the majority of this is on a boardwalk and well maintained natural trails.
It was designed that way so walkers can spend more time looking up at their surroundings, rather than down at their feet. Each day you hike to an architect-designed cabin with basic yet luxurious facilities (especially if you're used to tent camping in the backcountry). I recently hiked the Three Capes Track with my husband and some other family members. I hope you enjoy my review, tips, and photos!
Walking the Three Capes Track in Tasmania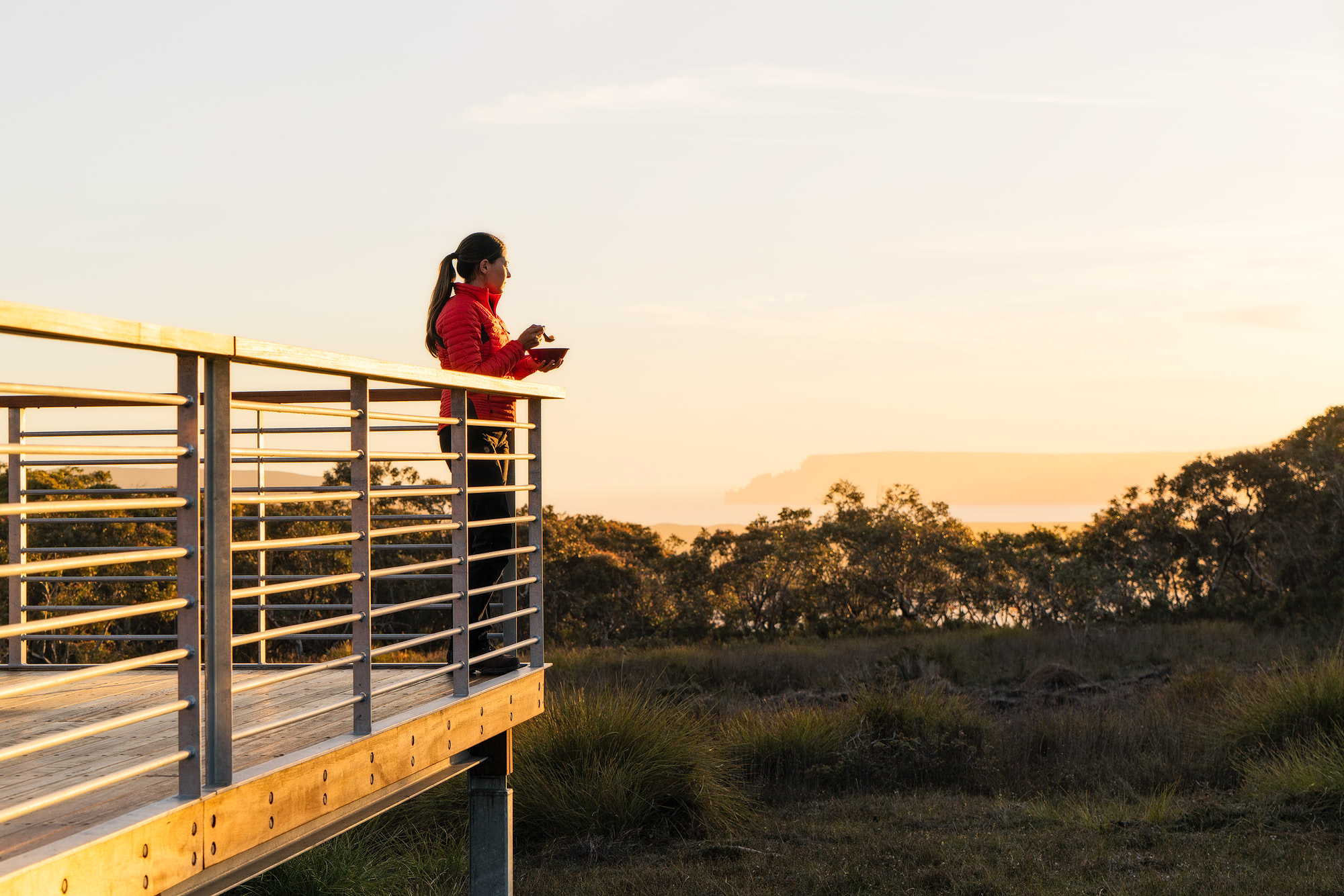 Know before you go!
The Three Capes Track is graded "easy-moderate", which I think is accurate. I am young and regularly hike so I found the track to be quite easy, though older members of our group found it more challenging. Day 4 is probably the most challenging day so don't underestimate it!
Pack light but sensibly. You will need to carry your own food, water, clothes, sleeping bag, cutlery/crockery, personal items, camera, etc. Be prepared for potential wet weather and wind – the Tasman Peninsula can get very wild! You won't need to pack a cooking stove, gas, sleeping pad or more than one days worth of water at a time.
Hikers are given an "Encounters On The Edge" guidebook at registration. I found this packable guidebook to be very informative and enjoyable to read. Throughout the hike there are regular resting points carefully crafted to represent a "story" that is in the guidebook. I loved this concept and each day looked forward to reading about the local wildlife, vegetation and history.
You will have intermittent phone service during the hike! (If you're with Telstra…) This is a good and bad thing in my opinion. I usually enjoy having a digital detox when I am out hiking, though it was nice to be able to check & post on social media at the end of each day.
There are USB charging stations at each of the huts so keeping phones, e-book readers, cameras, etc. charged is a breeze.
The hike costs $495 AUD, which includes your boat cruise, shuttle back to Port Arthur, guidebook, access to Port Arthur Historic Site, and the hike itself.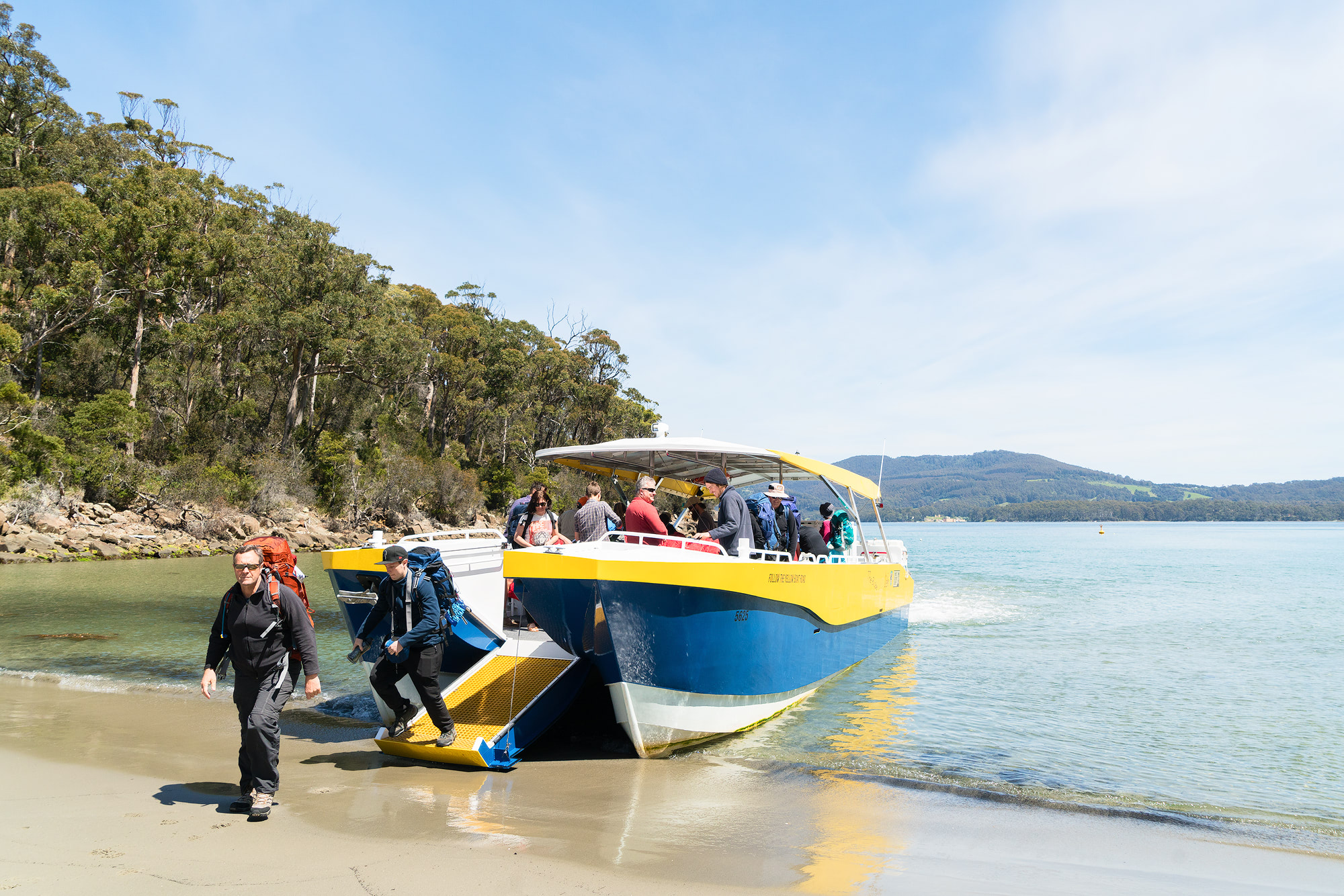 Day 1 – Leave it all behind
Port Arthur to Surveyors Cabin, 1 1/4 hour boat cruise, 4 km walk
My group chose the morning cruise departure to allow us loads of time to enjoy the boat cruise and meander our way to the first cabin (though in hindsight I think the afternoon departure would have provided ample time). The track fee includes a pass to explore Port Arthur Historic Site prior to your cruise. If you haven't visited beforehand I would suggest booking the afternoon departure to allow enough time to look around the site.
Our boat cruise was a wonderful experience. We saw seabirds, penguins, an eagle, sea caves, rock formations, sand dunes and gorgeous beaches. Our cruise guide dropped us off at Denmans cove to start the short hike to Surveyors cabin (120m above sea level). Day 1 is definitely the shortest and easiest day of hiking and we arrived at the cabin in no time. It was a lovely afternoon sitting out on the balcony reading, practicing yoga and catching up with family (yes the cabins even have yoga mats!) The onsite ranger gave us an informative briefing that night and we had a chance to ask questions about the area and what to expect on day 2.
Highlight of day 1: watching the sunset from Surveyors cabin.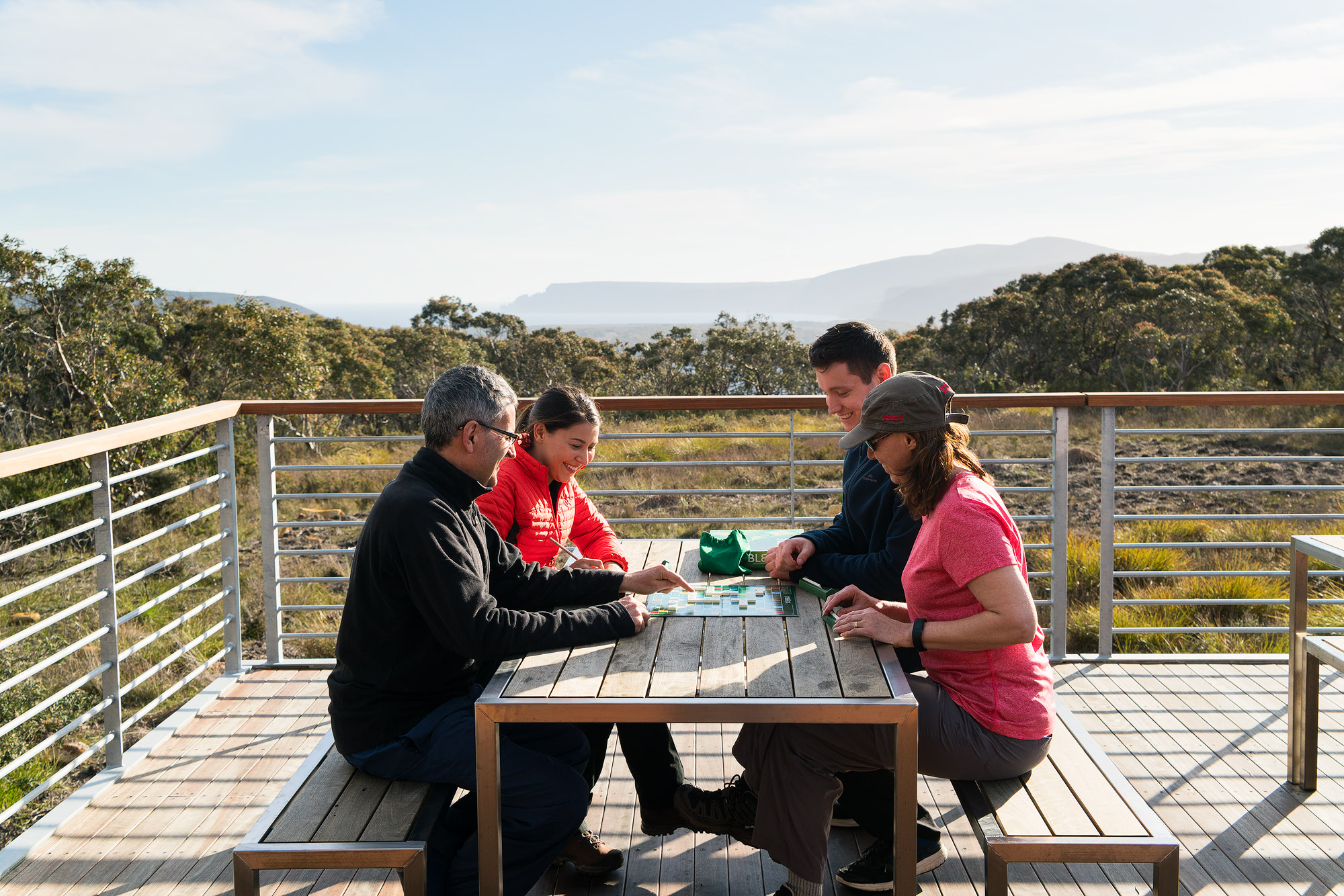 Day 2 – Color and Contrast
Surveyors Cabin to Munro Cabin, 11 km walk
We woke to thick fog and gusty winds, thinking "well this might be interesting…" Luckily the weather mostly cleared by the time we started hiking, though it did remain windy for the entire day. We walked through eucalypt forests and strolled through open moorlands, with intermittent sea and cliff views. The Ellarwey valley was a gorgeous stretch of coastal heath, hilariously thought to have been named by two blokes back in the 60's… as they exclaimed "where the 'ell are we?!"
Overall I found day 2 to be fairly easy, with only a couple of uphill sections. Munro cabin was just as beautiful and well designed as Surveyors, with epic views out over Cape Hauy. I enjoyed the novelty of getting close to nature and having a "bush shower" – definitely a much fancier backpacking experience than I am used to! We spent that night playing board games with family and tucking into our not so delicious camp food. We hit the sack early in preparation for a sunrise hike out to Cape Pillar.
Highlight of day 2: the coastal views between Arthur's Peak and the Ellarwey Valley, plus the views from Munro cabin.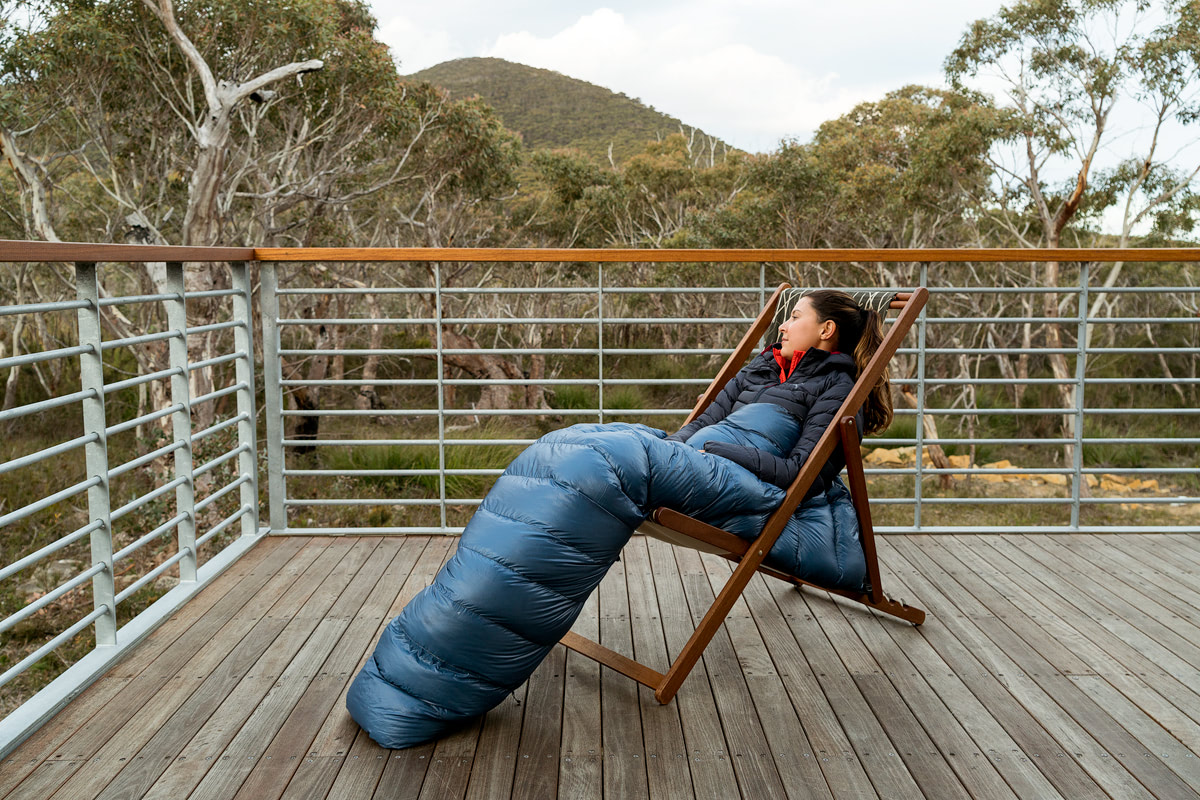 Day 3 – drama and adrenalin
Munro Cabin to Retakunna Cabin, 17 km walk
Day 3 is the most photographed and well known day of the Three Capes Track due to the dramatic sea cliffs and views. My husband, brother-in-law and I woke up at 3:30am to catch the sunrise. You can leave your packs at the cabin whilst out on the cape (14 km's of hiking pack free – whoop whoop!) Feeling free without our packs, we practically ran down to Cape Pillar, making it in time for a gorgeous pink sunrise. The best part? We had it completely to ourselves… not seeing another hiker until later that morning.
"The Blade" and Tasman Island were just as beautiful as I imagined. The fresh morning air and dreamy pink sky had me feeling truly alive. We snapped some photos and enjoyed the views before heading back to Munro cabin. Along the way, we passed the remainder of the hikers in our group as they headed out to see the views for themselves. We also witnessed some incredible (and loud!) yellow-tailed black cockatoos. The three of us were very hungry by this time so were relieved to find ourselves back at Munro cabin for a well-earned breakfast.
After breakfast, it was time to collect our packs and head to Retakunna Cabin (3 kms). We spent the rest of the day relaxing, reading, play board games, napping & journaling.
Highlight of day 3: the sunrise view from Cape Pillar and The Blade.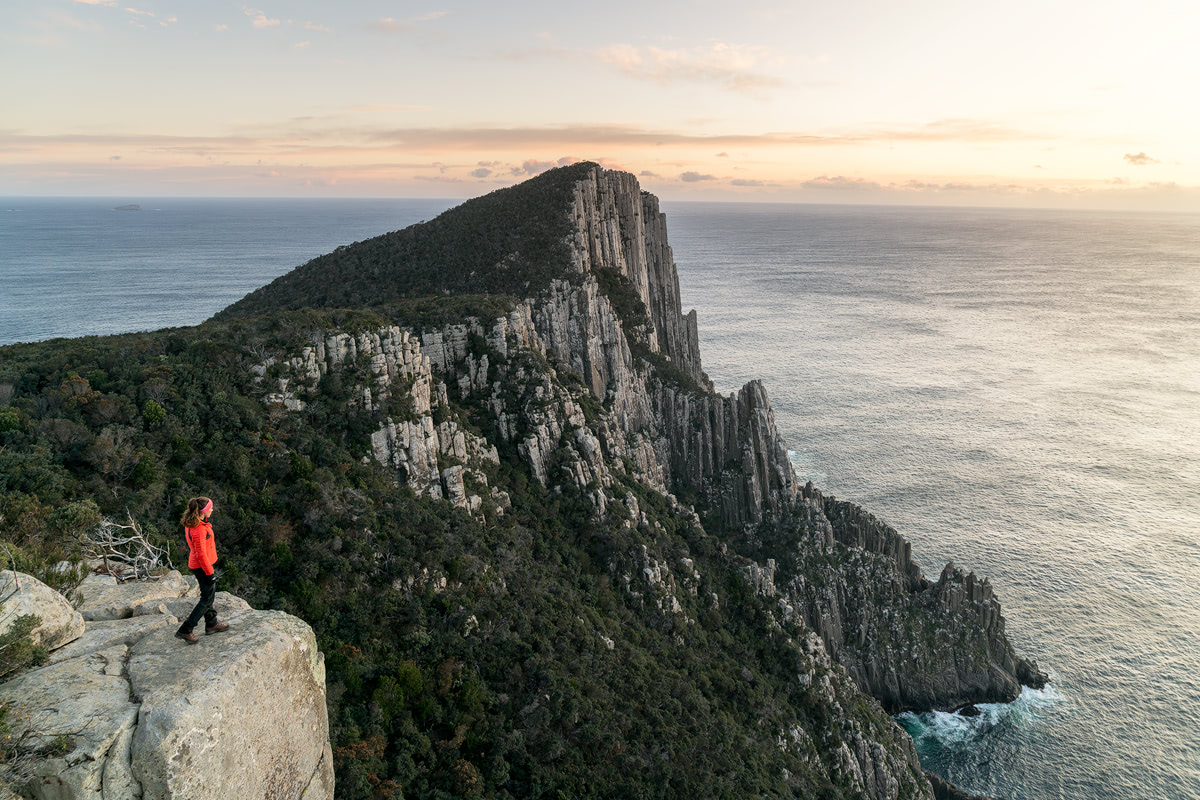 Day 4 – up, over, out and back
Retakunna Cabin to Port Arthur, via Cape Hauy & Fortescue Bay, 14 km walk
Day 4 is the toughest day in my opinion, though it was my equal favorite along with day 3 in terms of scenery. We started our ascent of Mt Fortescue (482m) in drizzly weather. The sun came out just as we reached the summit, creating magical light rays through the ancient rainforest. These lush and enormous tree ferns, sky-high eucalypts and woodlands were one of my favorite parts of the entire 4-day hike… it felt so peaceful and like a fairytale wandering along the path alone. I walked at least half of day 4 by myself, which I think added to the wilderness experience.
I continued down the track to Cape Hauy, where I met up with my husband at the junction. We left out packs there so we could tackle the stairs out on the cape with greater ease. For me, these stairs were the hardest part of the Three Capes Track. By this point, I was tired from the 4 days of hiking and my feet were hurting. Despite the fatigue, we powered up and down all those steps in order to witness the beauty of Cape Hauy. Viewing "The Candlestick" and the "Totem Pole" were definitely highlights.
After Cape Hauy it was onwards to Fortescue Bay to finish the hike. It was bliss to take my boots off and dip my feet into the (freezing!) ocean. The white sandy beach was the perfect way to end a much-enjoyed hike. After this, we hopped on a shuttle bus that took us back to our car at Port Arthur.
Highlight of day 4: wandering through lush rainforests and experiencing Cape Hauy.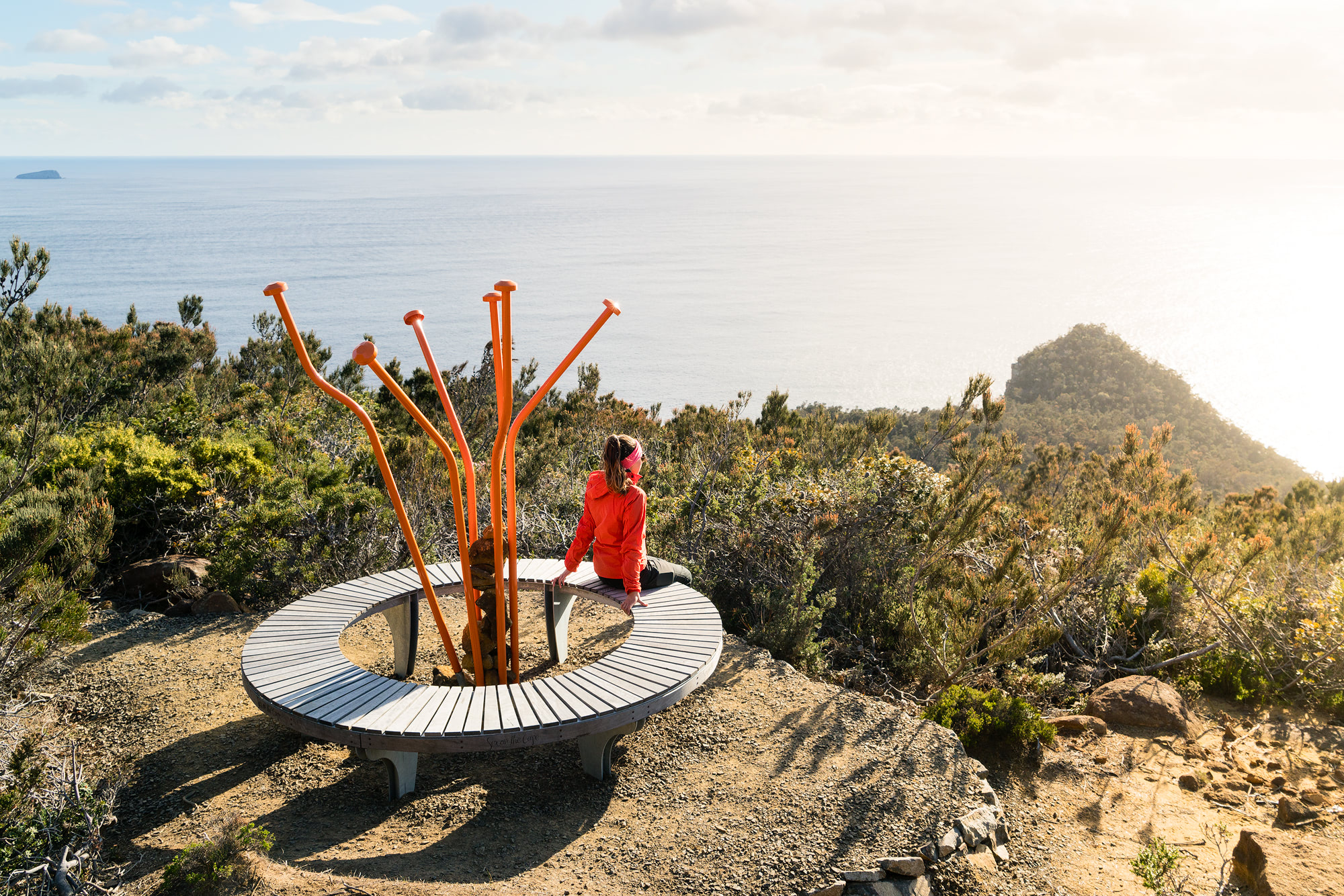 Would I recommend the hike?
Yes! Everyone in my group enjoyed the hike and we were a mix of 20 something-year-olds up to those in their mid 50's. We didn't have any families with younger children in our group but the rangers said they certainly get that demographic. The Three Capes Track is perfect for anyone who wants to experience the Tasman Peninsula but would like the comforts of staying in cabins and carrying less weight. Never done a multi-day hike? The Three Capes Track is the perfect introduction!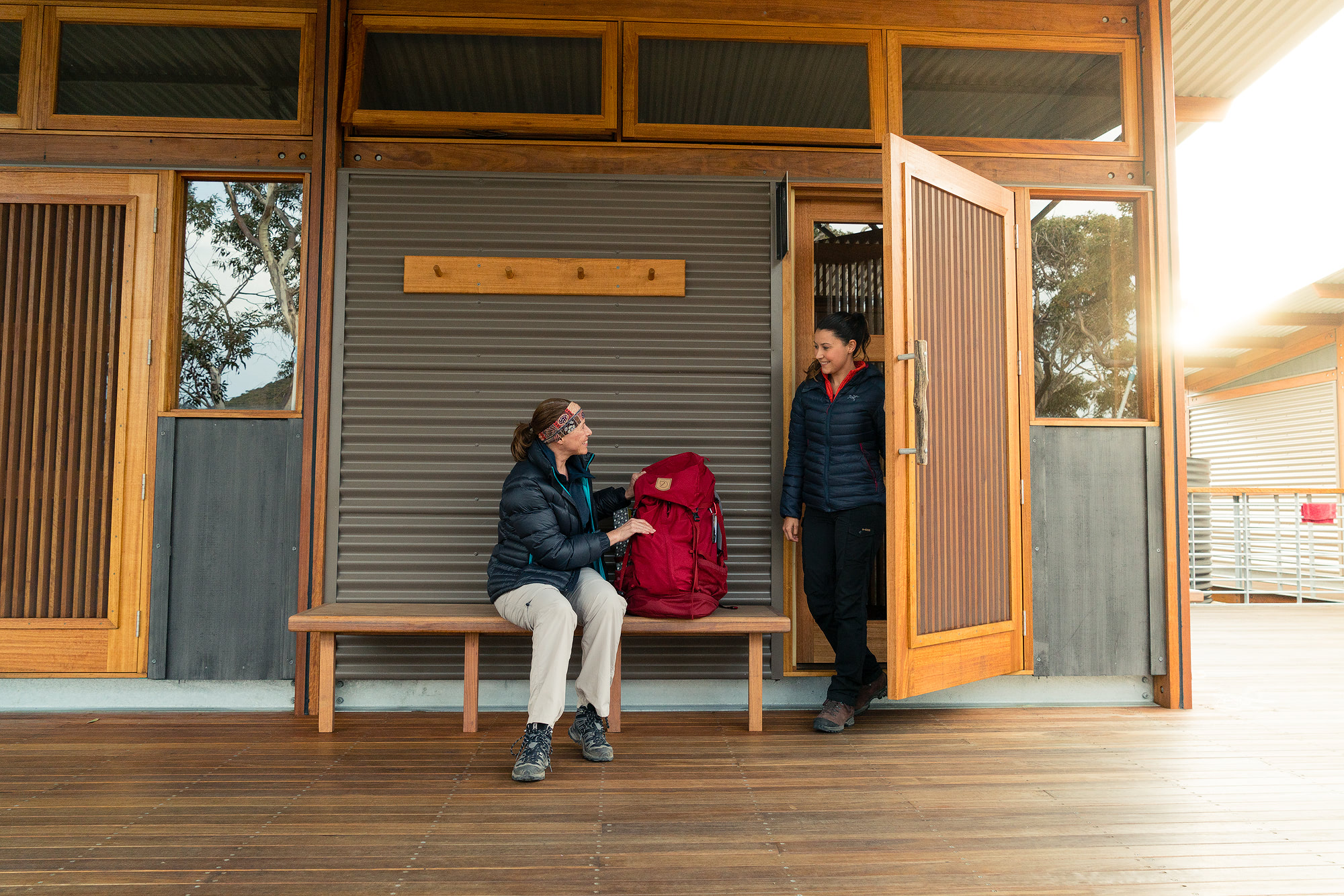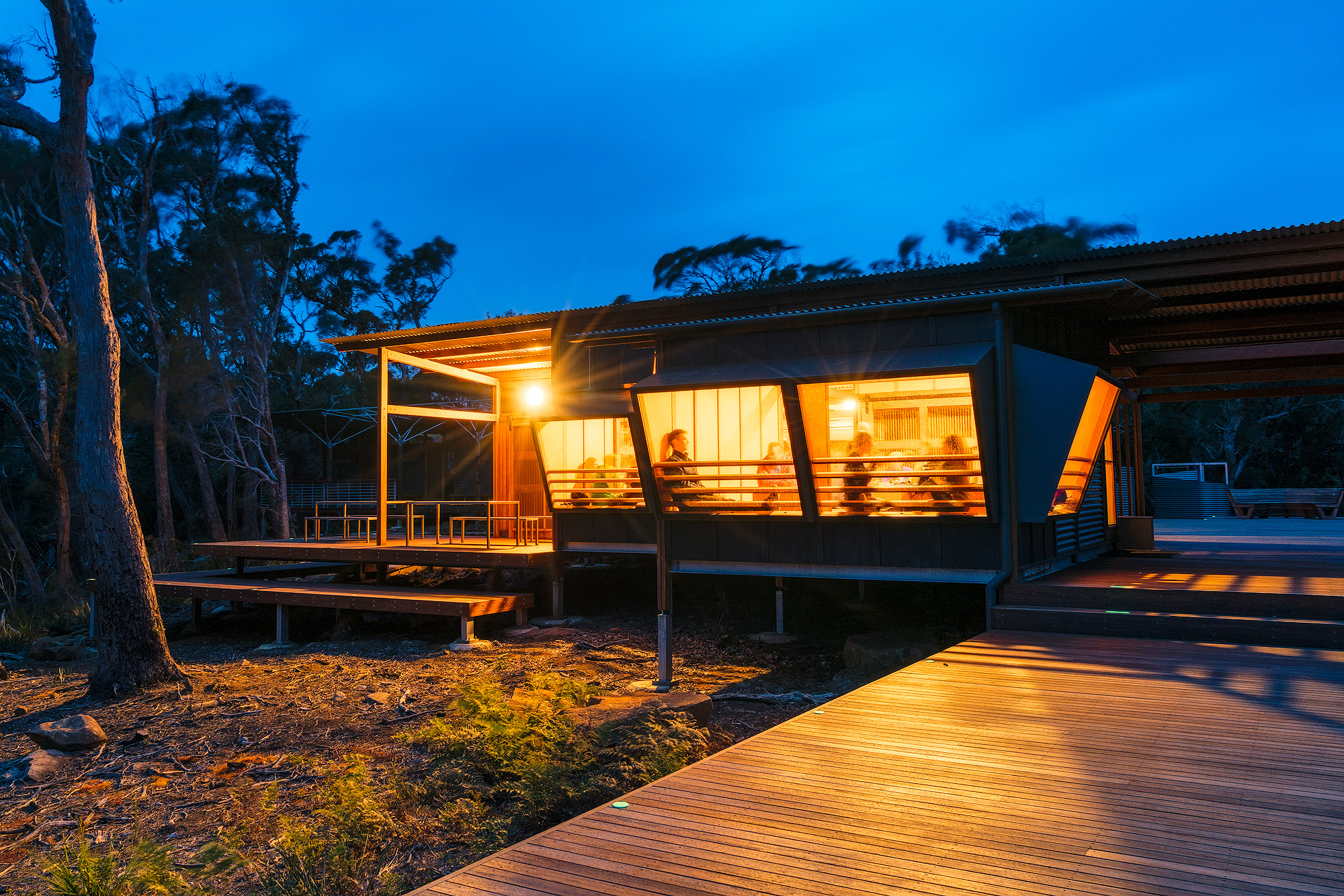 Disclaimer: Thank you to the Three Capes Track and Parks Tasmania for hosting myself and my husband, Matthew Hahnel. Our thoughts and opinions in this blog post are unbiased and honest. All photos in this blog post were taken by myself and Matthew.