Tulum is one of the hottest destinations right now… and rightly so! It's easy to get to and is bursting with things see, delicious food to sample, and unique places to stay. Located on Mexico's beautiful Yucatán Peninsula, Tulum really is a wonderful place to vacation. In this travel guide, I am sharing everything you need to know for planning a trip to Tulum, Mexico, including where to stay and eat, what to see and photograph, how to get around, and what to pack!
Tulum, Mexico Travel Guide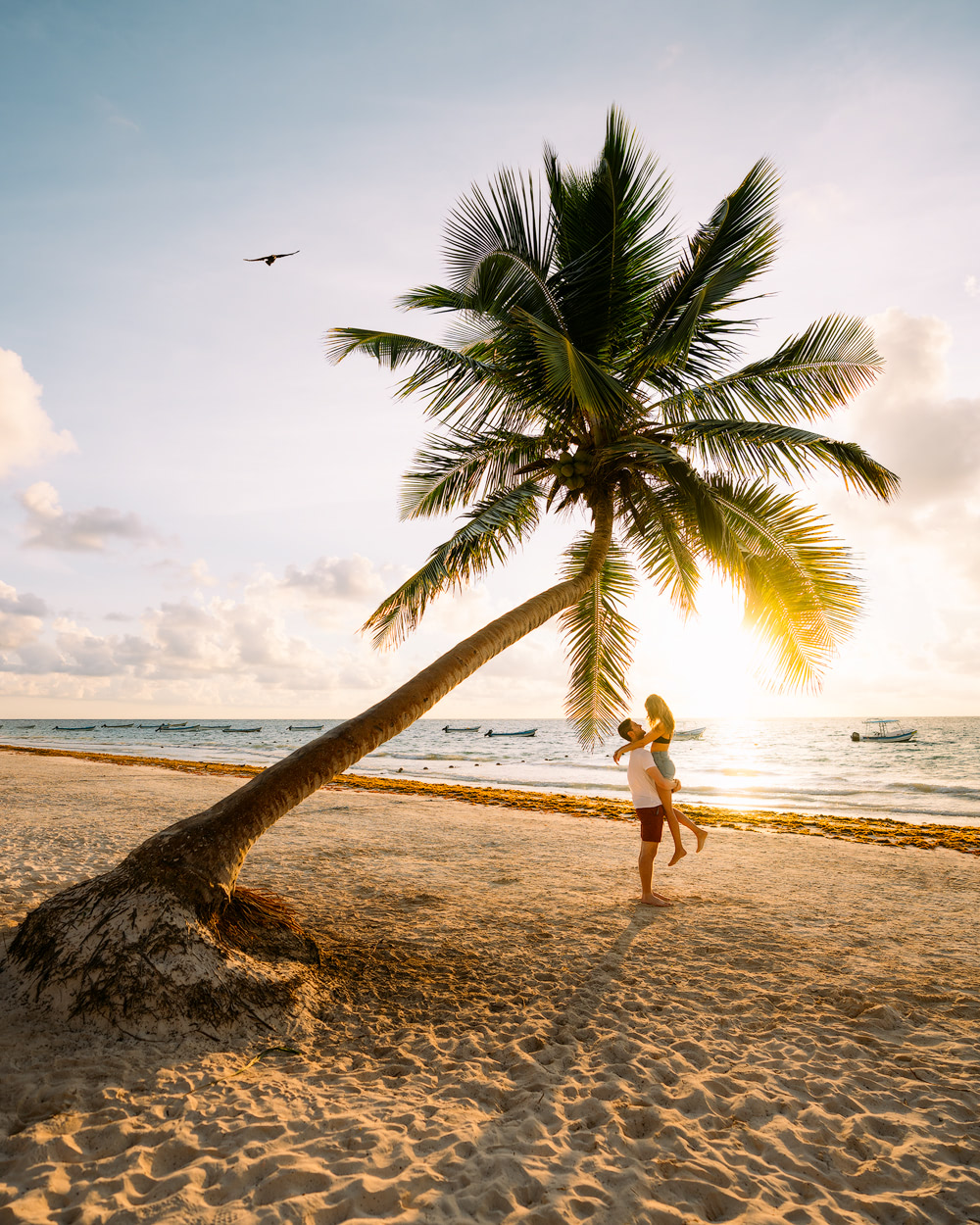 When to Go
You can visit Tulum any time of the year but there are some things to consider before booking your trip. Firstly, Tulum's dry season runs from December to April and this is also considered their peak tourist season. Prices for accommodation, flights, and car rental will generally be higher during these months and obviously the crowds will be bigger.
Rainy season starts in June and lasts roughly to October, leaving some shoulder months for those who would like nice weather and smaller crowds. We opted to visit in mid-late November and many locals told us that those weeks were considered off-peak for them. We thought the crowds were manageable and didn't find things to be too expensive.
In saying that, I know some people prefer to visit places during peak months to allow for a more vibrant nightlife and party scene. My husband and I were looking for more of a relaxing and scenic trip so that wasn't a priority for us.
How Long to Visit For
Tulum can be explored in a few days or enjoyed over the course of a couple of weeks. We personally visited for 9 days but feel like one week should be the minimum if you really want to immerse yourself in the area.
It also depends on where you are coming from. If you are already in Mexico then you could just add a couple of days for exploring Tulum. If you are coming from a decent distance away (like we were) then I think it's worth staying at least a week.
We also met some people who were traveling to multiple areas nearby Tulum in more of a road trip style adventure. They were exploring places like Playa Del Carmen, Cozumel, Valladolid, Mérida, and spending a day or two in Tulum. So it totally depends on what type of trip you are after!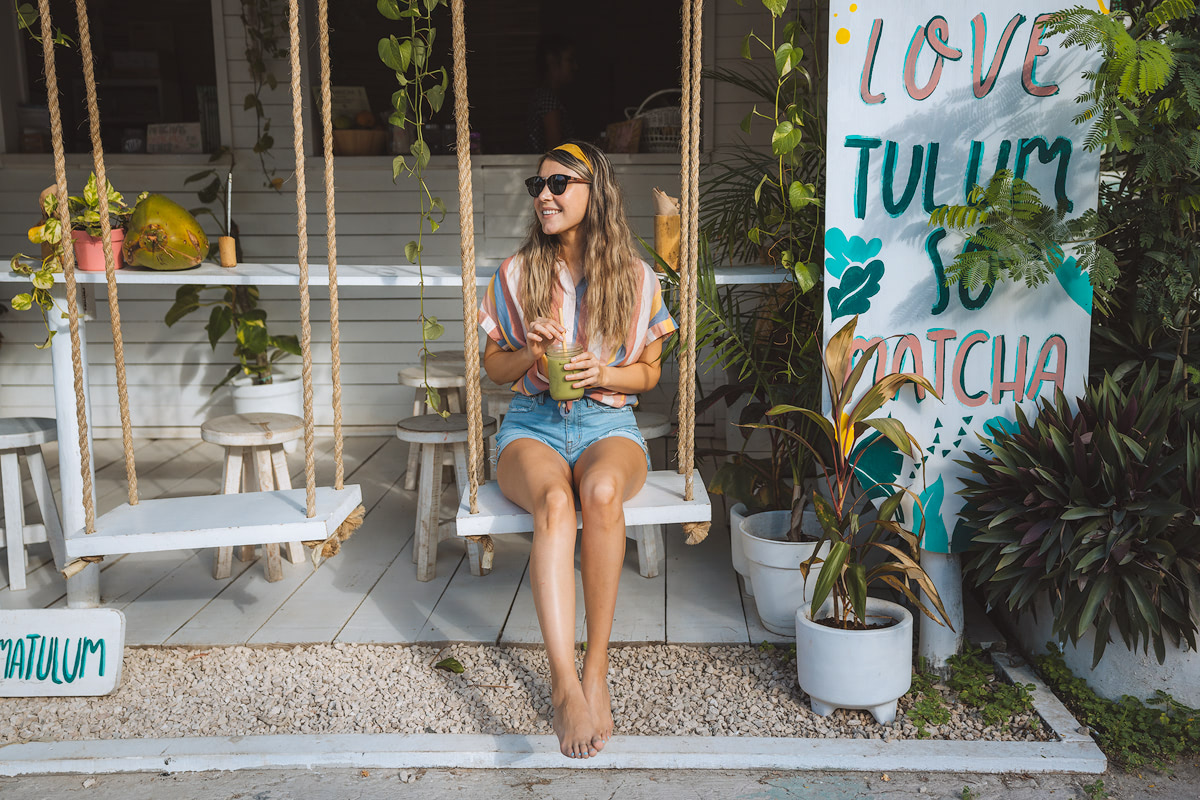 How to Get There
The easiest way to get to Tulum is to fly into Cancun. Most major US cities have daily flights to Cancun and we opted to take a direct flight from Seattle with Alaska Airlines. The flight was around 6 hours and we didn't have any trouble with immigration or customs on arrival. Be sure to have the name and address of your accommodation written down. There is also WiFi at the airport from memory. From Cancun it's an easy 1 hour 50 minute drive to Tulum, with visitors either opting to rent a car or catch a shuttle (more info on renting a car found below).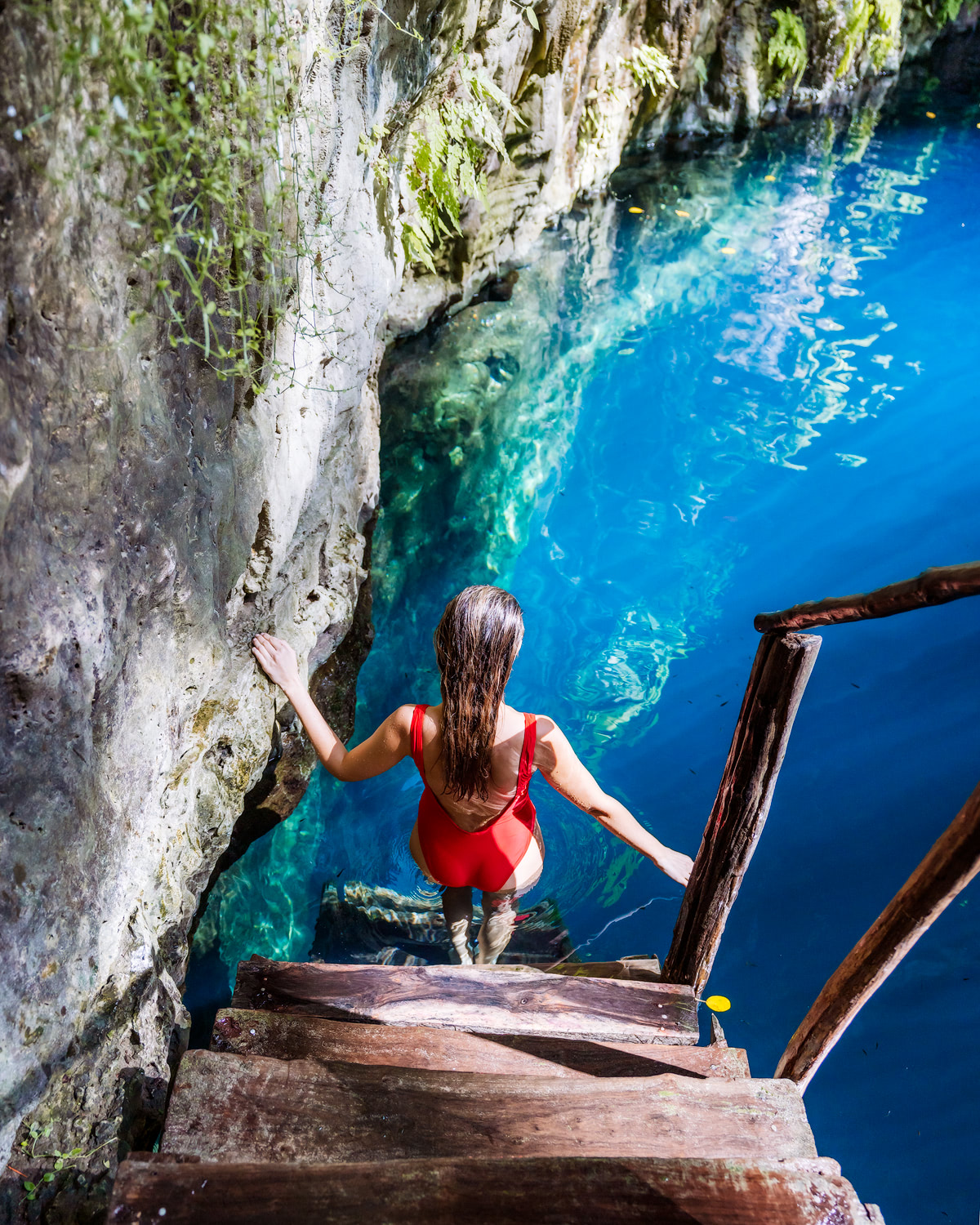 How to Get Around
Renting a car from Cancun is the most practical option if you are planning on seeing the sights around and nearby Tulum. We loved the flexibility of going wherever we wanted and being able to easily (and affordably) access the beach area and also Tulum town. We heard that taxis can be very expensive around Tulum and we also wanted to go on some day trips, so a rental car made sense for us.
In saying that, we did find parking to be a little difficult at times whenever we wanted to explore the beaches around Tulum. There is often complimentary parking if you are going to one of the nicer restaurants or resorts, otherwise it can get a kind of hectic parking on the street. We didn't usually venture to the beach more than once a day so this wasn't too much of a downside for us.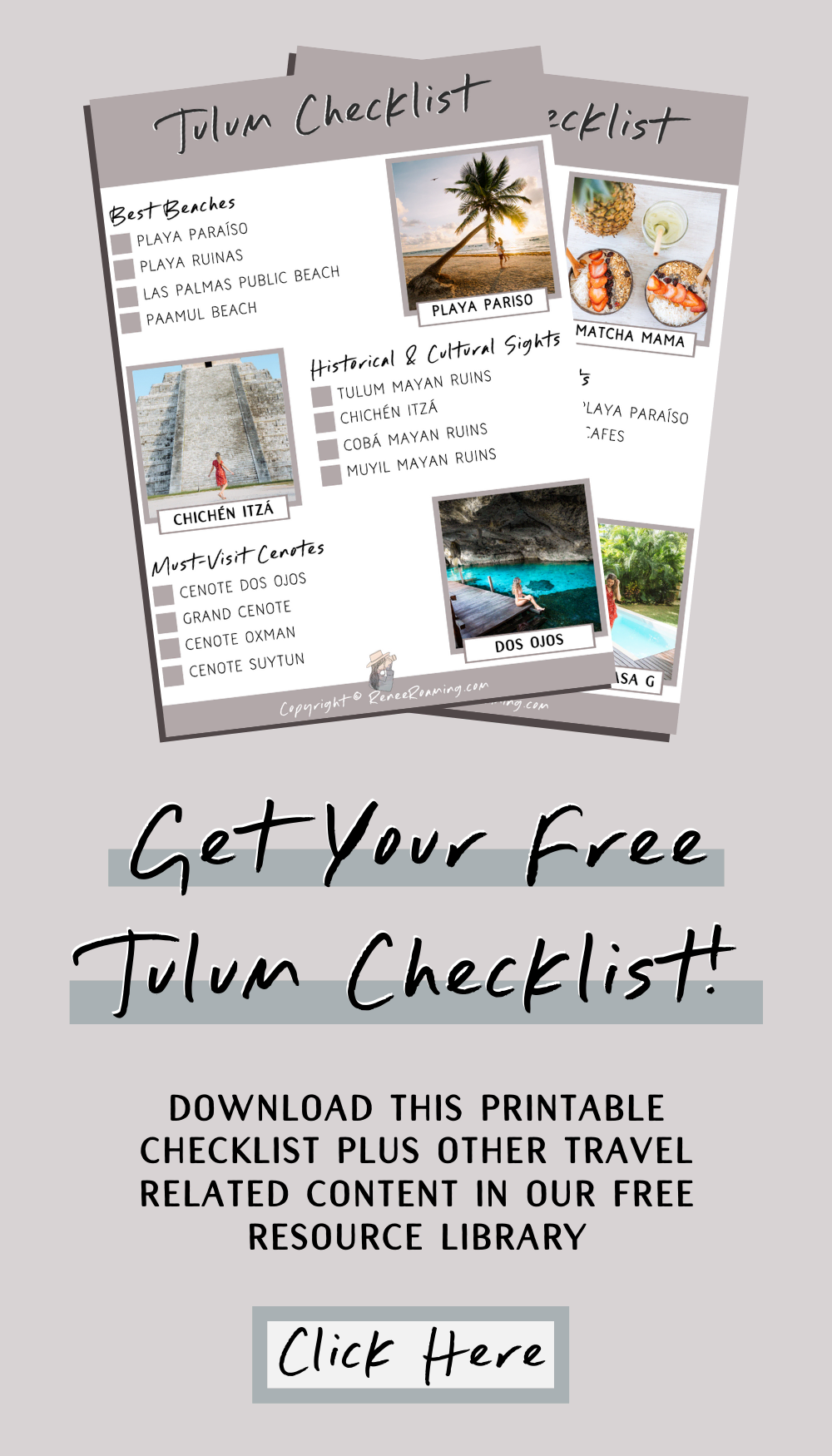 Something else to keep in mind was the construction going on around town. Due to tourism and other factors, Tulum is expanding fast! There were new streets and buildings being built all over town and we did sometimes find it difficult to navigate the construction. All this construction may now be complete as I am writing this, but I did want to speak from our experience.
One last thing to be aware of is the HUGE speed bumps all over Mexico, and especially around Tulum.
These are called topes and I am not joking when I say that they are MASSIVE! You absolutely need to slow down for these topes… unless you want to burst a tire. Also be on the lookout for pot holes that could damage your tires.
Note – we always use CarRentals to find the cheapest deals on rental cars! (see link below). Keep in mind that all rental car locations in Cancun have a mandatory third party insurance that may not necessarily appear on your rental car quote when you book online. We didn't realize this and did have to pay an extra $200 USD or so on arrival. I think we paid about $300 USD total (including that extra insurance) for a 9 day car rental – so still super affordable!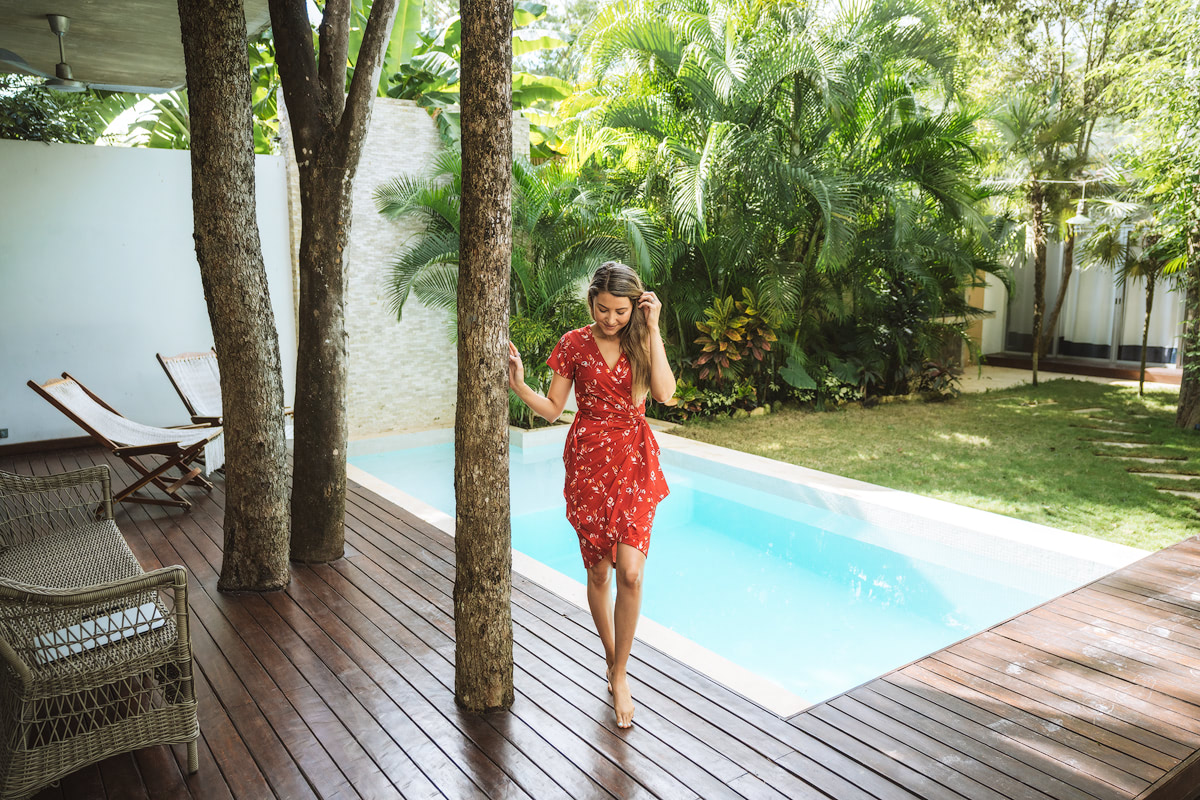 Location: Casa G Airbnb; Dress: Kosan Travel
Where to Stay
The main thing you need to decide on is staying in the town of Tulum or on the beach. There are pros and cons to both. We felt like the town was a better fit for us because we wanted to stay in a private villa with our own pool. The beach is dotted with resorts and doesn't really have options for renting private villas… other than at the most luxury resorts they cost thousands a night!
In general, accommodation and restaurants are more affordable in town and you are still only a short 10-15  minute drive from accessing the beach. In saying that, if you stay at a more all-inclusive style beach resort then you could obviously spend more time in that one area. It totally depends on what your vibe is!  We like to explore an area in more depth and aren't really lay-on-the-beach type people.
We stayed in two different Airbnb's during our Tulum visit, mostly due to availability and price.
Our favorite was Casa G, a beautiful Airbnb ran by the lovely Gaston and Julieta. We LOVED our stay here and enjoyed having the private pool and deck. The villa felt safe, had free parking, and was also within walking distance of cafes and restaurants (or we could ride the included cruiser bikes).
The second Airbnb we stayed at was Ryan's private villa, just outside of town. This wasn't quite as fancy as Casa G (or as expensive), but we were comfortable, had our own private pool, and could still drive into town in just a few minutes. One downside was that the neighborhood is undergoing construction, which meant things weren't quite as peaceful as we had imagined it would be.
New to Airbnb? You can use my referral link to get $40 off your first trip – click here!

What to See
There is so much to see in and around Tulum! As I mentioned above, my husband and I aren't really the type to lay on the beach all day. We like our trips to be filled with good food, scenic views, some adventure, and still moments for relaxation. I am going to break down the things I recommend doing in Tulum into two categories – things located either in Tulum or very close by, and things to do on day trips from Tulum.
Tulum & Nearby
Visiting the beaches of Tulum is a very popular thing to do. There are some public beaches and the remainder technically need to be accessed via resorts. We enjoyed catching sunrise at the public beach of Playa Paraiso (where you can find that famous leaning palm tree), though we did find there to be some seaweed on the beach. Some locals told us that the resorts generally clean-up any seaweed on their beaches, hence the variation in conditions. We also enjoyed visiting the beach out the front of Mezzanine Thai for sunset swims, which I think it still technically part of the public beach and parking can be found along the street.
Quintana Roo and Yucatán are famous for their beautiful cenotes, which are essentially fresh water swimming holes. On two occasions we tried to visit Tulum's famous Grand Cenote (the first time was right as they were opening, and the second time was in the late afternoon) but it was always SO busy. We decided the crowds weren't worth the effort or money and chose to explore other cenotes instead.
In saying that, we did enjoy swimming at Cenote Calavera (nearby Grand Cenote) but it wasn't as picturesque as some of the others.
Our favorite cenote in the area was Dos Ojos, located 35 minutes from Tulum. Cenote Dos Ojos is out-of-this-world blue! The water visibility is also shockingly clear, allowing for amazing snorkeling. Be sure to arrive at opening time to beat the crowds!
We sadly ran out of time to see the Tulum Mayan Ruins, but we have heard it's worth a visit if you're in the area. Visiting any Mayan ruins is a great way to learn about the area's history and Mayan culture. Again, I have heard that it's best to go early to beat the crowds.
Day trips from Tulum
During our Tulum stay we chose to take one day trip into the Valladolid region of Yucatán. Of course we wanted to squeeze in as much as possible and wanted to see some of the most beautiful and interesting sights.
We ended up planning our day like this: depart Tulum at around 7am; drive 2 hours to Cenote Oxman for 8am arrival (see details on time difference below); spend a few hours swimming and taking photos; drive 20 minutes to Cenote Suytun for a 12pm arrival, spend a couple of hours swimming and taking photos; then drive 50 minutes to the Chichén Itzá Mayan ruins (one of the 7 Wonders of the World!); spend about an hour exploring the ruins before closing time; then finally drive back to Tulum!
Overall, we were really happy with how our day trip went and feel like we timed the arrival at each place well (for crowds and optimal photography conditions).
Keep in mind – we didn't realize that there was a time difference between the states of Quintana Roo and Yucatán… so we arrived at Cenote Oxman an hour a head of schedule and were very confused! Be sure to look this up ahead of time and don't be a silly as us :p
Some other day trips worth considering would be to explore the Cobá Mayan Ruins, the lively beach town of Playa del Carmen, the scenic island of Cozumel, or the lush Biosphere Reserve of Quintana Roo. We ran out of time to see these locations but have them on our list for future visits!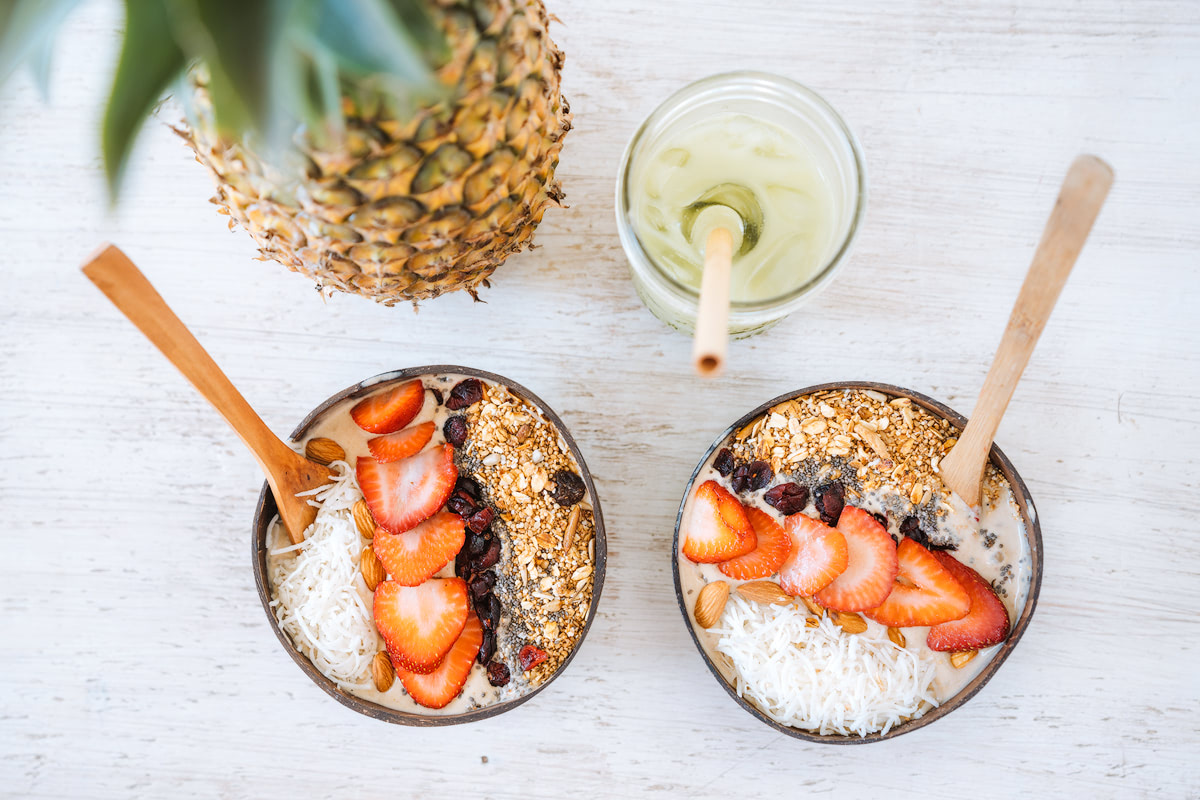 Where to Eat
We loved the food in Tulum and would say it was one of the highlights of our trip! I have listed some of our favorite places below:
Note – we gave around 20% gratuity for all our meals in Tulum as it seemed to be a similar tipping culture to that of the US.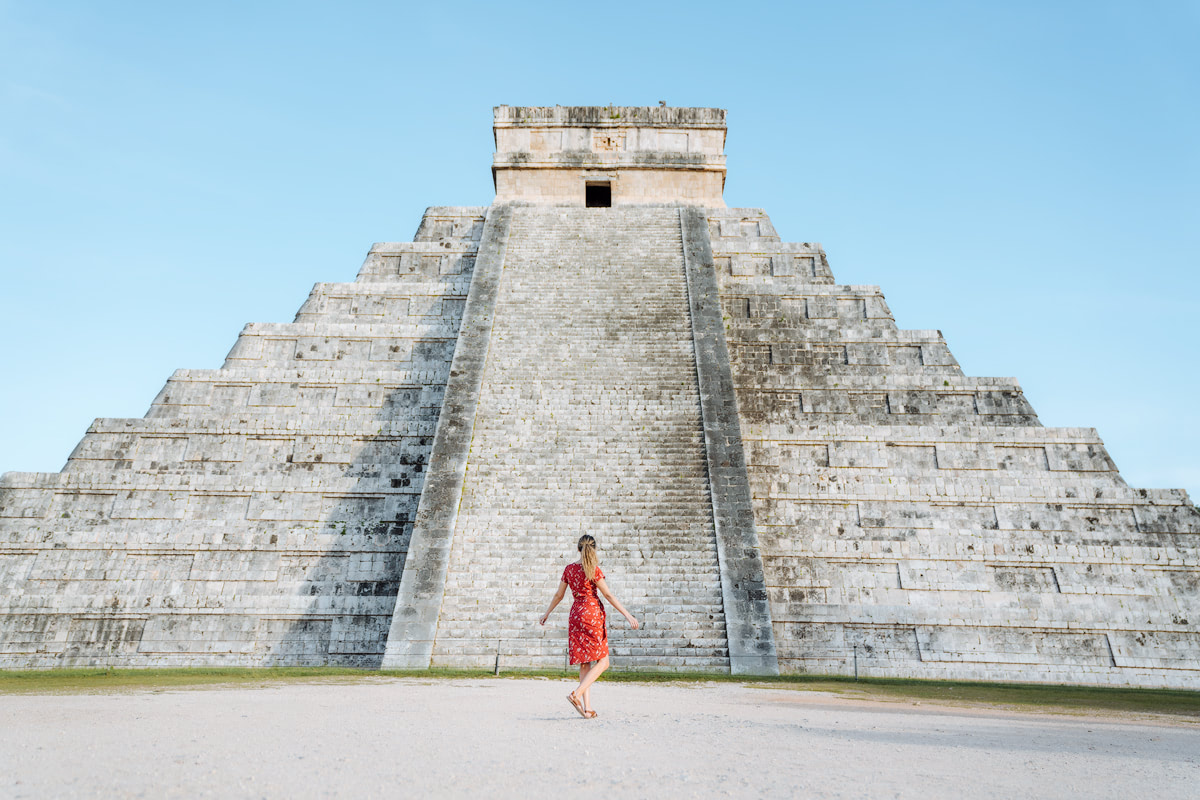 What to Pack
Like most tropical destinations, Tulum is fairly easy to pack for. I have included a list of suggested packing items based on what we used during our stay:
Warm weather clothing: shorts, t-shirts, dresses, light workout clothes if you plan to exercise, a light sweater for the plane and cooler nights
Warm weather footwear: sandals, flip flops, water shoes, one pair of tennis shoes/trainers for any longer walks and exercise
Swim wear (you could also bring your own wet suit if you plan to go diving in the cenotes)
Sun protection: hat, sunglasses, sunscreen (preferably non-toxic to ensure you aren't harming the reef and cenotes)
Mosquito repellent (again, preferably non-toxic)
Snorkeling gear (or you can rent it)
Camera equipment & phone
Chargers for all electronics (+ adapters)
Power bank to keep electronics alive on-the-go
Money: pesos and cards (can take our pesos on arrival)
Identification: passport, driver's license
Travel insurance (printed out)
Purifying water bottle (we used ones by Mizu)
Reusable cutlery & straw (prevent plastic waste)
Toiletries, including hand sanitizer
Reading material (I took my Kindle)
Travel journal, if that's your kind of thing
Backpack or beach bag 

---
I hope you found this article to be helpful for planning your upcoming trip to Tulum! Have the most amazing time and leave me a comment below if you tried any of my suggestions!
PIN For Later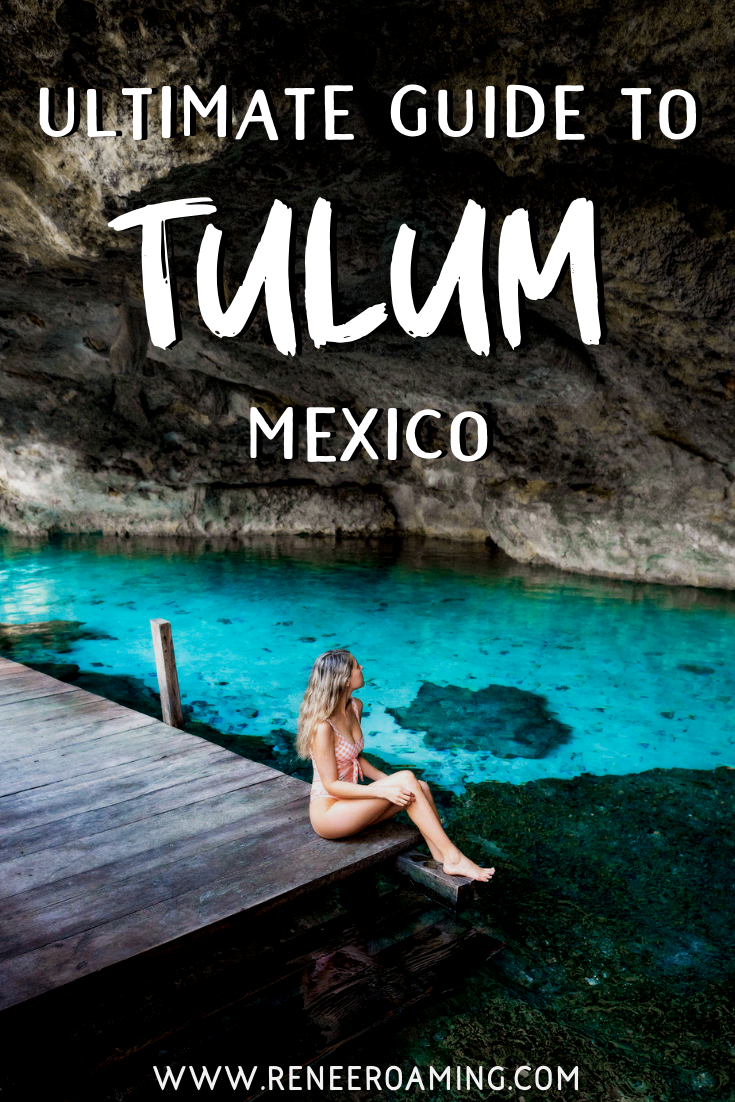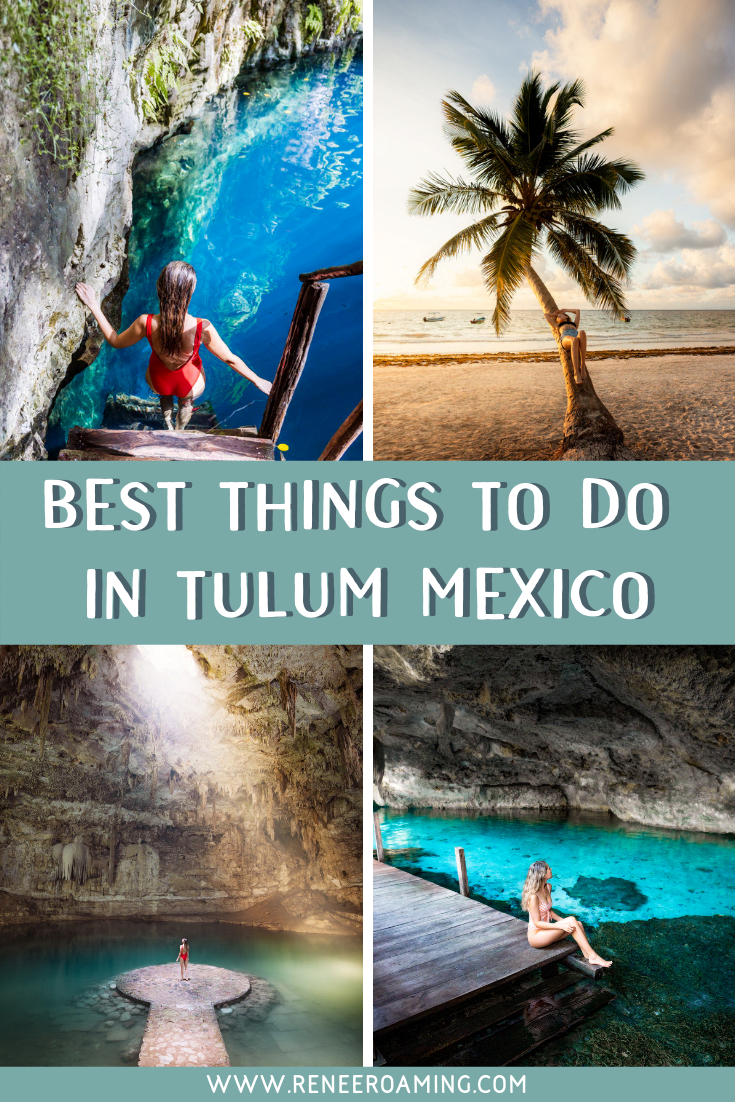 More Trip Inspiration
How to Take Stunning Travel Photos as a Couple
12 Must See Places on the South Island of New Zealand
Isle of Skye Photography Locations You Won't Want to Miss
Wild Iceland – 15 Day Photography Road Trip
Best Things to Do in and Around Cusco, Peru
5 Best Things To Do in Oahu, Hawaii
Disclaimer: As always, all opinions and thoughts are completely my own. This post does contain some affiliate links, which means if you buy something my blog will receive a small commission at no extra cost to you.