I've always dreamed of going on safari in Africa. Being a big-time animal and nature lover, I knew visiting a country like Kenya would be a total bucket list trip for me. I wasn't wrong… staying at The Safari Collection's Solio Lodge was one of my favorite travel experiences to date!
In this blog post I am sharing all about my recent luxury safari experience at beautiful Solio Lodge in Kenya. You will find out all about our game drives, what animals we saw, our accommodation, wildlife photography tips, and more!
Experiencing an Incredible Luxury Safari at Solio Lodge, Kenya
In collaboration with The Safari Collection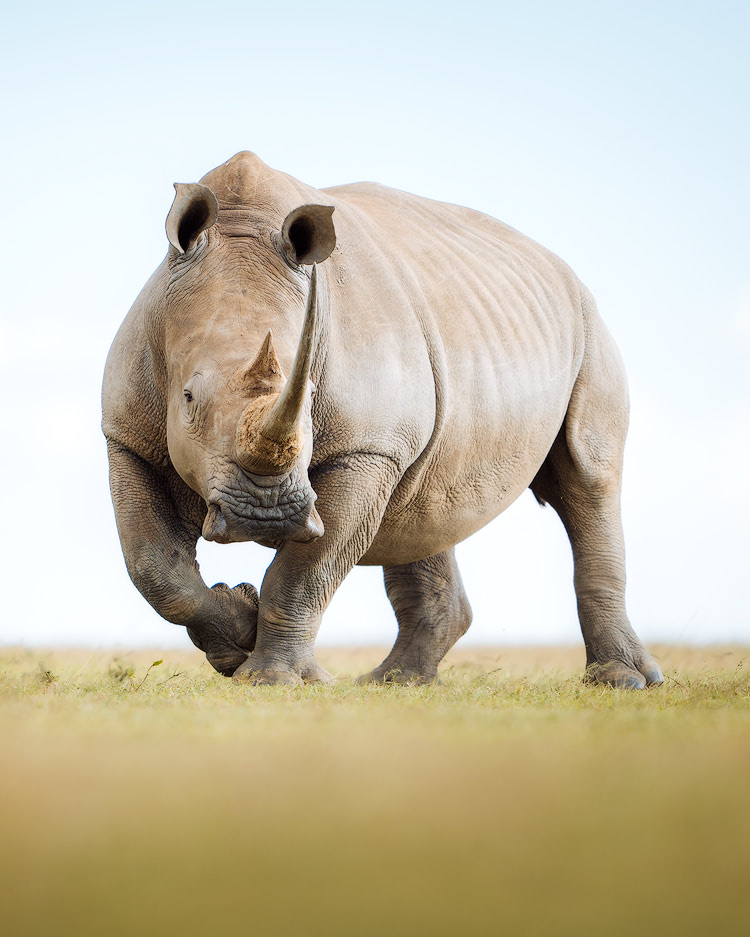 Trip details
Trip dates: August 3rd – 5th, 2019
Location: Solio Lodge & Game Reserve, north of Nairobi nearby Mount Kenya
When to go: year round, though closed each November for maintenance
Getting there: drive from Nairobi (3-4 hours) or fly into Nanyuki airstrip
Lodging cost: varies, check rates here
Conservation fees: $80 USD per person, per day
---
Solio Lodge Accommodation
Solio Lodge is the epitome of luxury and personalized service. The property has five cottages, each with private decks and vast floor-to-ceiling windows (allowing for gorgeous views of the property and towards Mount Kenya). We were even lucky enough to see monkeys, giraffe, and rhino from right out the front of our cottage… such a special experience!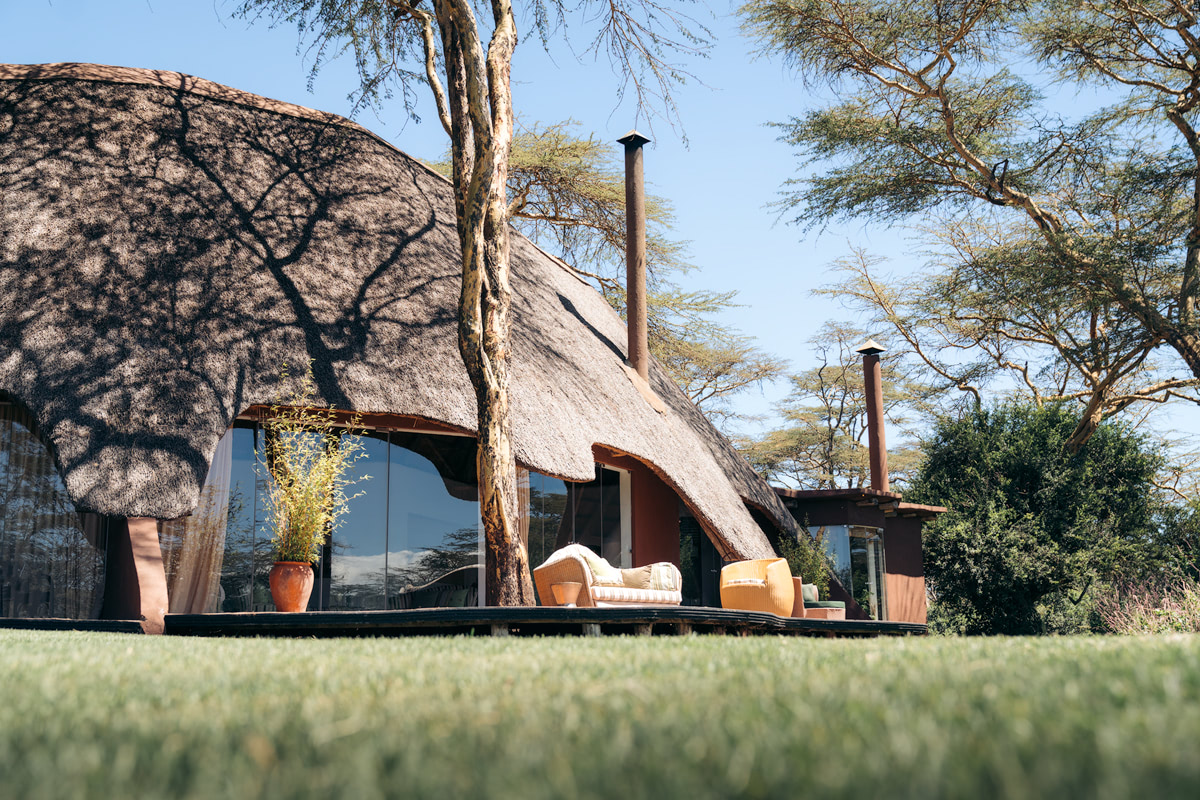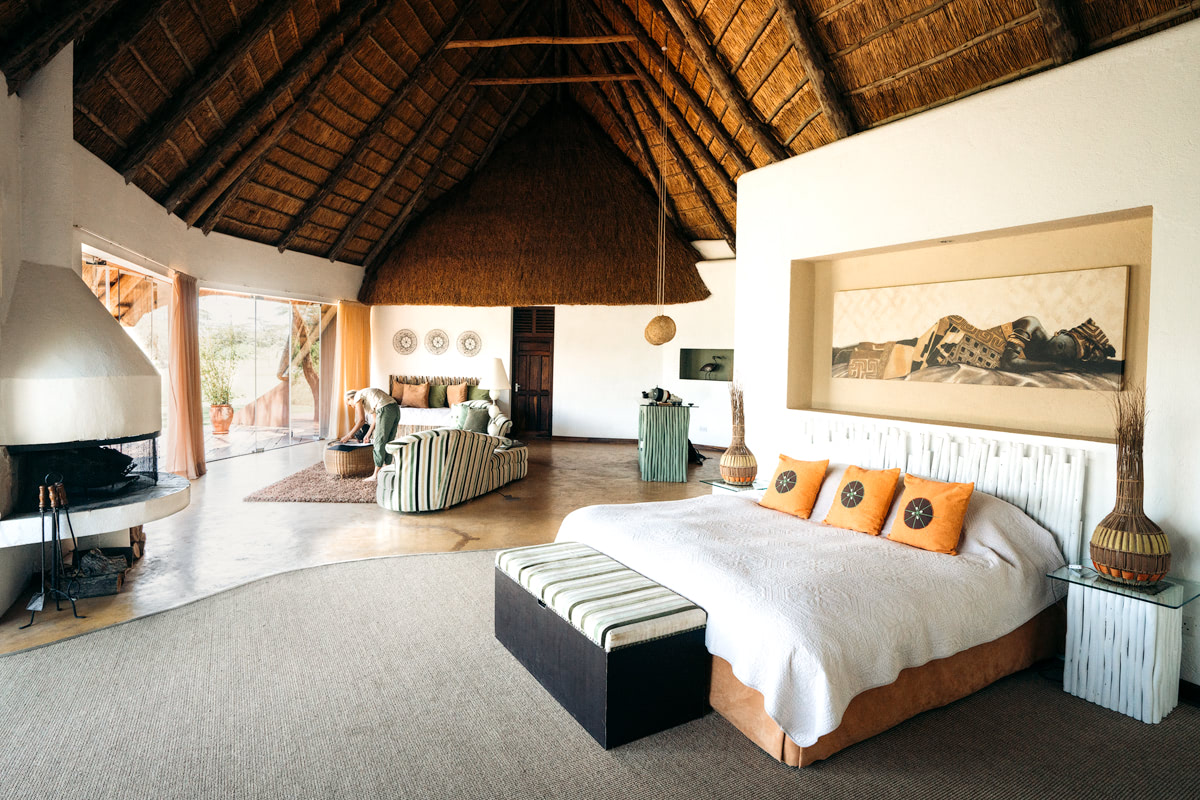 Our cottage was fitted out with a large open-plan bedroom/living area, along with a cozy fireplace, comfortable sofas, work desk, mini-fridge, and a heavenly king-size bed. Though, my favorite part of the cottage was probably our en-suite bathroom. It was HUGE, with an incredible rain forest style shower, deep bath tub, fireplace, double-sink, and a toilet surrounded by tall windows and jungle views. The staff had a bubble bath ready for me after our first afternoon game drive and it was absolute bliss…
I was also impressed that the staff allowed us to choose whether we wanted to take our meals in the main lodge or in our room. My husband and I opted for a private candlelit dinner by our fireplace one night and it was the perfect way to end a day of exploring. Overall, we only have amazing things to say about our cottage at Solio Lodge. I would stay there again in a heart beat.
---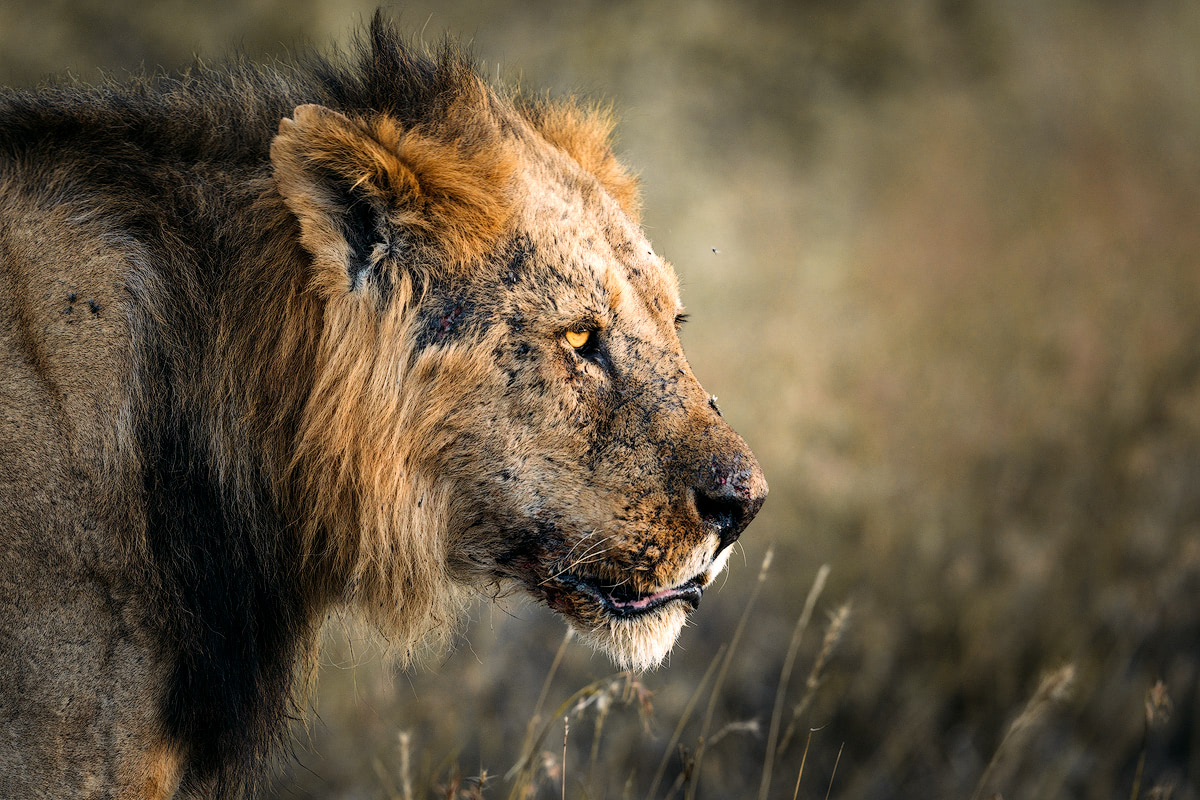 Game Drives
We opted to take two game drives each day at Solio Lodge, one in the morning and one in the evening. Having our own private 4wd vehicle and driver meant we had full flexibility on what time we wanted to head out and come back to the lodge. We usually opted to leave just before sunrise and return just as it was getting dark. Some guests do choose to go out during the daytime but typically you will see more animals in the early and late hours.
Solio Lodge is located on a private 45,000-acre game reserve and is home to an abundance of animals, including southern white rhino, black rhino, giraffe, buffalo, warthog, lion, cheetah, zebra, waterbuck, and more. In fact, the Solio Reserve is internationally recognized as being the most successful private rhino breeding reserve in the country, where spotting 40 rhino during one game drive is not uncommon!
We were lucky enough to see one of the reserve's lion prides on two different occasions during our visit. The pride of 28 lions recently had a kill/feed and were lounging around. It was amazing how close we were able to get to the pride! In saying that, our driver was always sure to remain a safe distance away and exhibit a high level of respect to all the animals.
It was also really amazing to be so close to Mount Kenya and the Aberdare Mountains during our stay at Solio Lodge. Mount Kenya sits at 17,057 ft / 5,199 m and made an appearance during our sunrises and sunsets… a very spectacular sight to witness!
Animals we saw during our visit: lion, southern white rhino (+ babies!), black rhino, giraffe, buffalo, waterbuck, warthog, zebra, lilac breasted roller, Egyptian goose, impala, Thomson's gazelle, oryx, crown crested crane, hartebeest, and grey crowned crane. (Plus many many more birds that we cannot remember the names of haha!)
---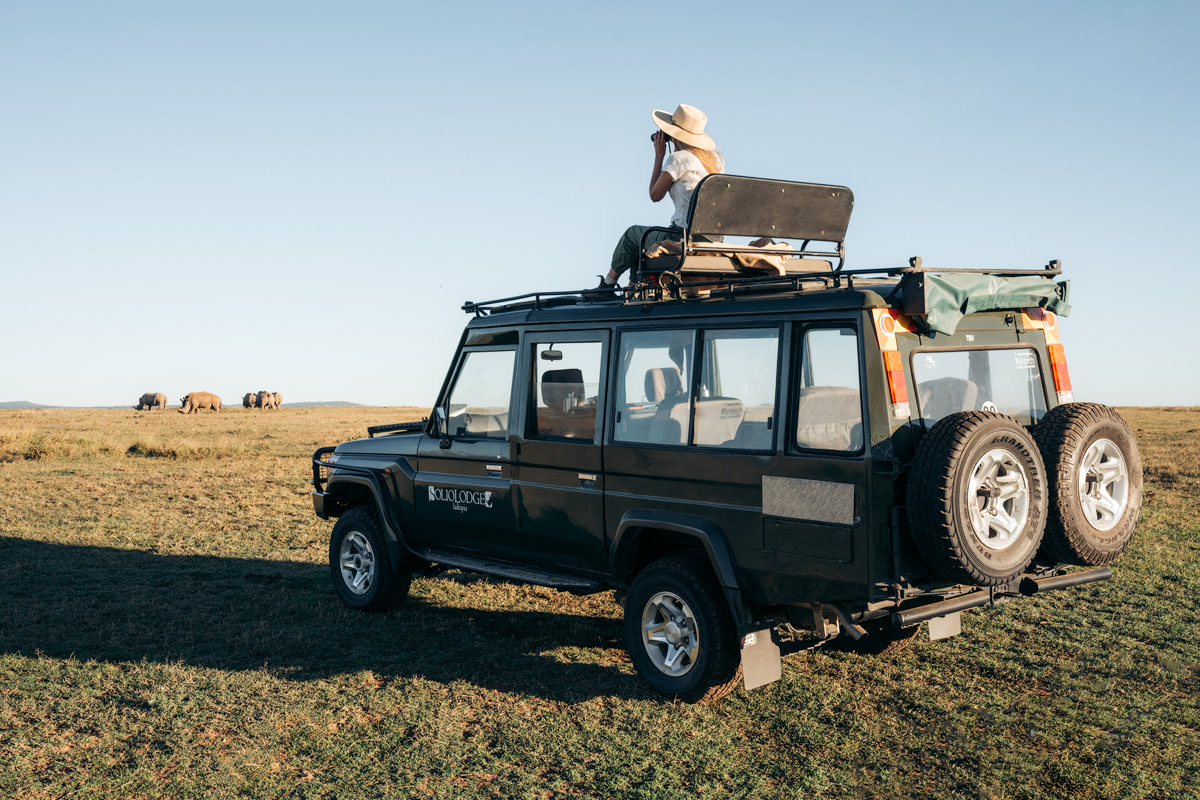 Hospitality
The hospitality at Solio Lodge was exceptional. Every staff member went above and beyond to make our stay as special as possible. As I mentioned earlier, they often surprised us with little things such as having our fire lit and a hot bath prepared when we came back from game drives. They also offered a super fast laundry service, which was extremely helpful after our daily adventures in the bush.
As you can see by the photos above, Matthew and I LOVED the viewing seat Solio Lodge had on top of their safari vehicles. It was a really unique experience being able to view the animals from above and feel the wind in our faces as we drove along the plains. Our drivers were very flexible and adaptable to our schedule and photography needs, allowing us to stop and take breaks (including a yummy morning tea) whenever we needed.
Speaking of flexibility, that's one of the things we liked most about Solio Lodge. In general the whole experience felt very personal and flexible to our needs. Pretty much anything we asked for could be done, including taking our meals when and where we preferred (including a private candlelit dinner in our room one night), catering to dietary needs, game drive times, activities etc.
The food at the lodge was absolutely delicious and we really enjoyed touring the vegetable garden and hearing about their mission to use fresh, organic ingredients. As far as additional activities go, Solio Lodge offers game drives, horse riding safaris, visits to local coffee plantations, bird watching excursions, helicopter rides, hilltop picnic breakfasts, trout fishing in Aberdare National Park, in-room spa treatments, local community visits, and more. You could easily stay an entire week and never get bored!
---
Featured outfit (above): Gigipip hat, Free People pants, Blundstone boots
Useful Swahili Phrases
We found that most people in Kenya spoke some English, especially those who work in the tourism industry. In saying that, it's always nice to use some of the local language when visiting a destination. The national language of Kenya is Swahili and below you will find some useful words and phrases:
Hello: jambo
Thank you: asante
Thank you very much: asante-sana
How are you?: habari?
Fine/good (response): nzuri
Welcome/You're welcome: karibu
Goodbye: kwaheri
Goodnight: lala salama
See you later: tutaonana
Nice to meet you: nafurahi kukuona
Find more Swahili words and phases here.
---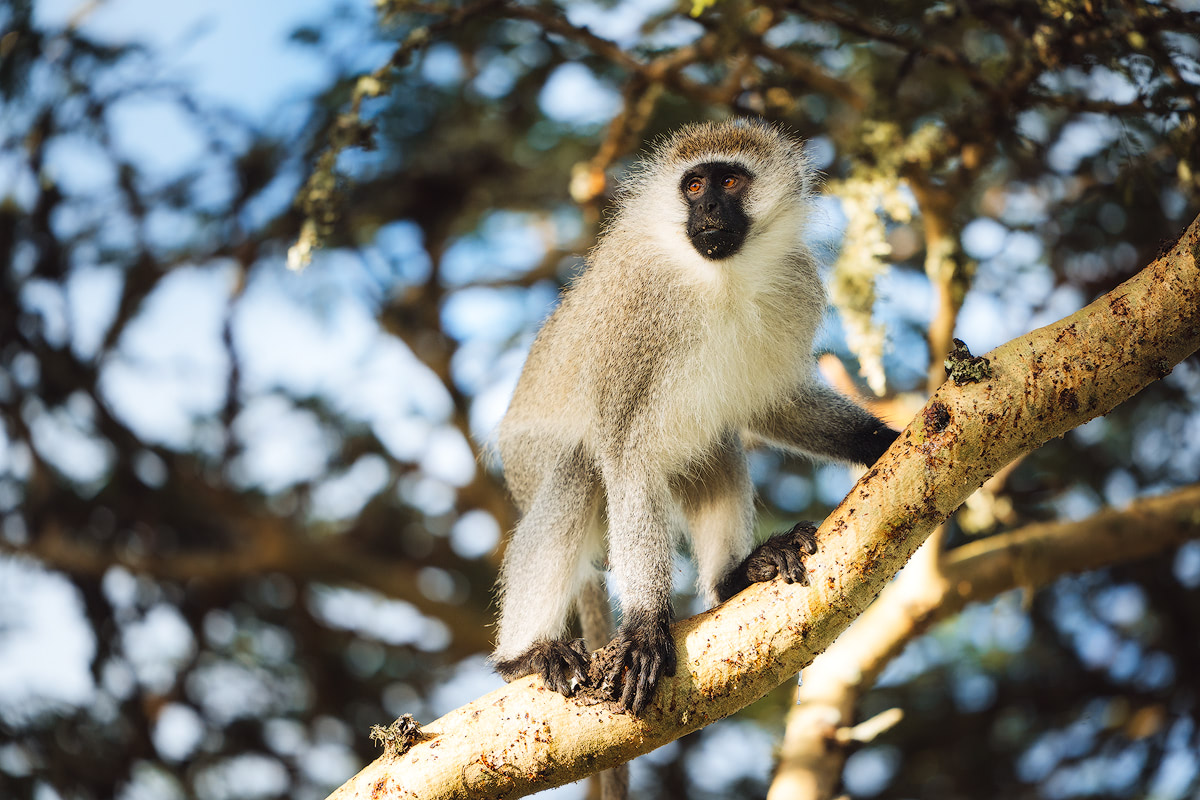 Wildlife Photography Tips
Most people we met at Solio Lodge (and in Kenya for that matter) were interested in capturing photographs from their trip. Here are some tips for making sure you get the best images possible:
The staff are very accommodating at Solio Lodge, I recommend asking them to take you out on your game drives during sunrise and sunset to get the best light for photos. A bonus is the animals are often more active at this time compared to in the middle of the day.
Have a telephoto lens so that you can capture better photos of the animals. Some of them can be quite skittish and run as you get close, so being able to zoom a lot will definitely help you get better photos.
A teleconverter can help to give your current lens some extra range. We used a 1.4x teleconverter at times on our trip and it definitely helped us to capture some images we otherwise wouldn't have been able to.
Shoot at a higher shutter speed to avoid motion blur when the animals move.
Try using a wide aperture to create separation between the animal and the background. The landscape can be very busy in Kenya, so this will help create better photos in those chaotic scenes.
Having two cameras is helpful for when animals are moving closer and further away in quick procession. Have a wider lens on one camera and a zoom lens on the other and you won't miss a moment.
Solio Lodge provides bean bags in their vehicles which you can put on the side of vehicle and rest your camera on. With heavy lenses this can help you to stabilize without damaging your lens.
Curious what camera gear we took to Kenya? Check out this blog post my husband shared on the Sony Alpha Universe website. Keep in mind that we are professional photographers and by no means do you need to take that many cameras and lenses along to capture some nice memories.
---
PIN to read later!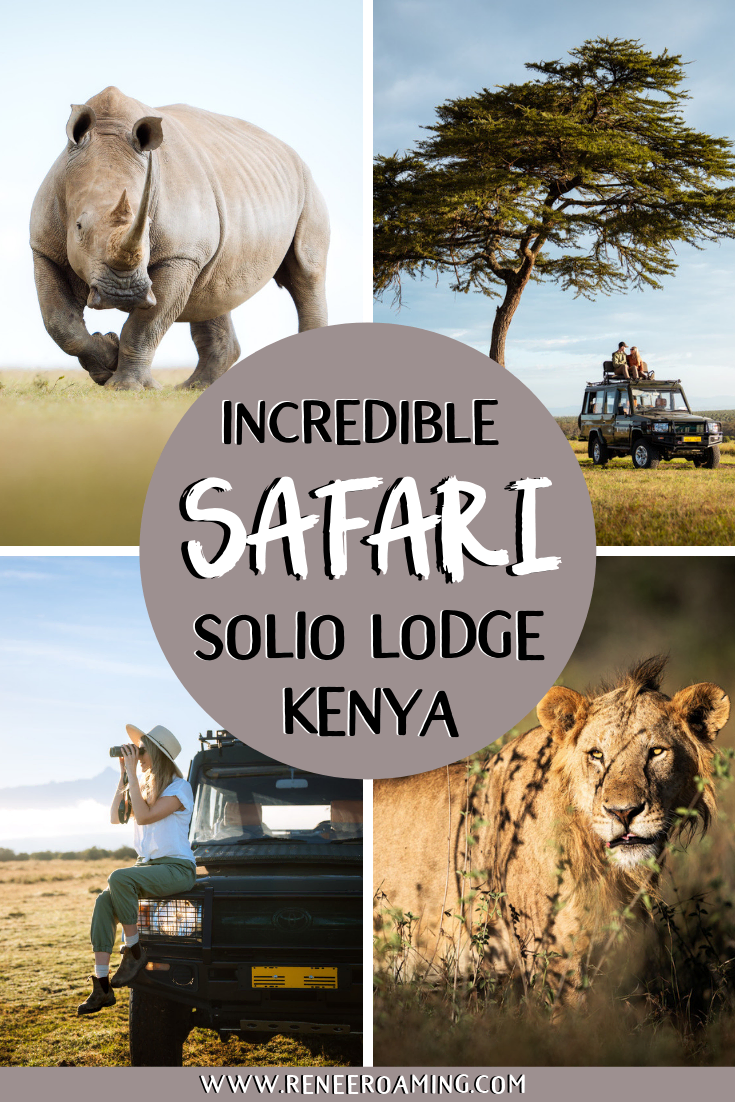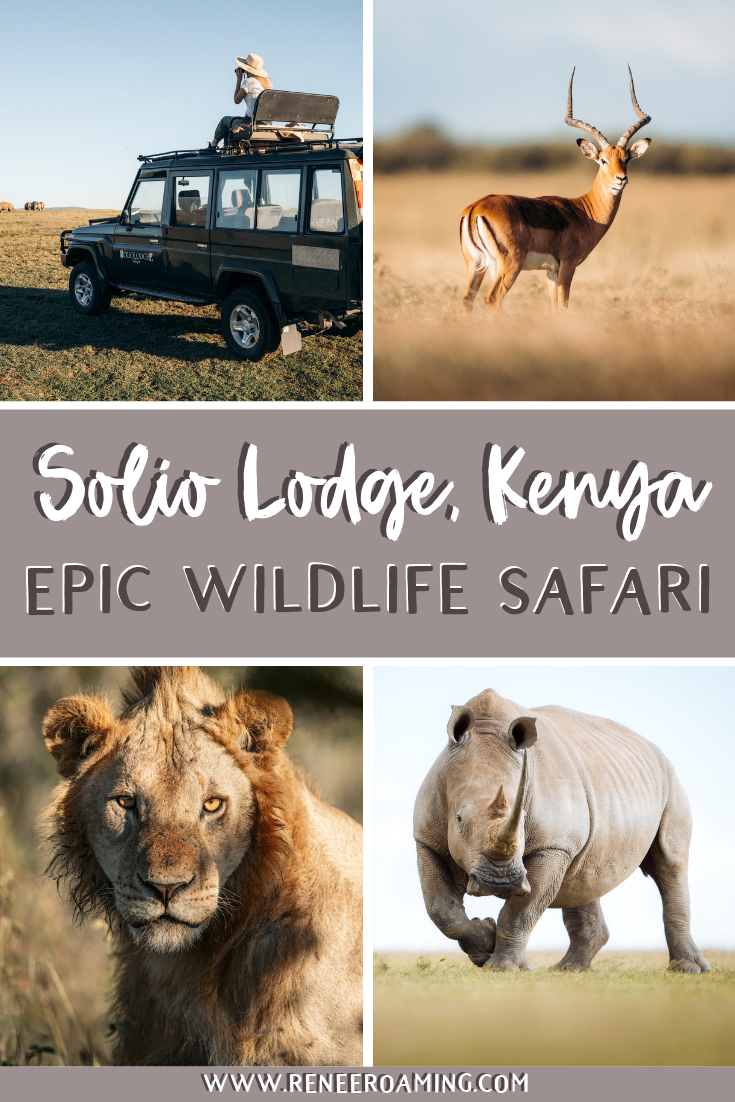 More Travel Inspiration
A Magical Stay at Ashnil Samburu Camp, Kenya
Ultimate Safari Adventure at Ol Pejeta Conservancy, Kenya
Wild Atlantic Way: Exploring Ireland's Breathtaking Coastal Route
12 Must-See Places on the South Island of New Zealand
Wild Iceland: 15 Day Photography Road Trip
---
Disclaimer: This trip was in partnership with The Safari Collection. As usual, all opinions and thoughts are honest and my own.