I recently spent 10 days in Bali teaching at a social media bootcamp for the Institute of Code. It was an incredible experience watching the students soak in knowledge, learn all the relevant skills, apply it to their own situations and begin creating their dream careers. Let me share with you what went down…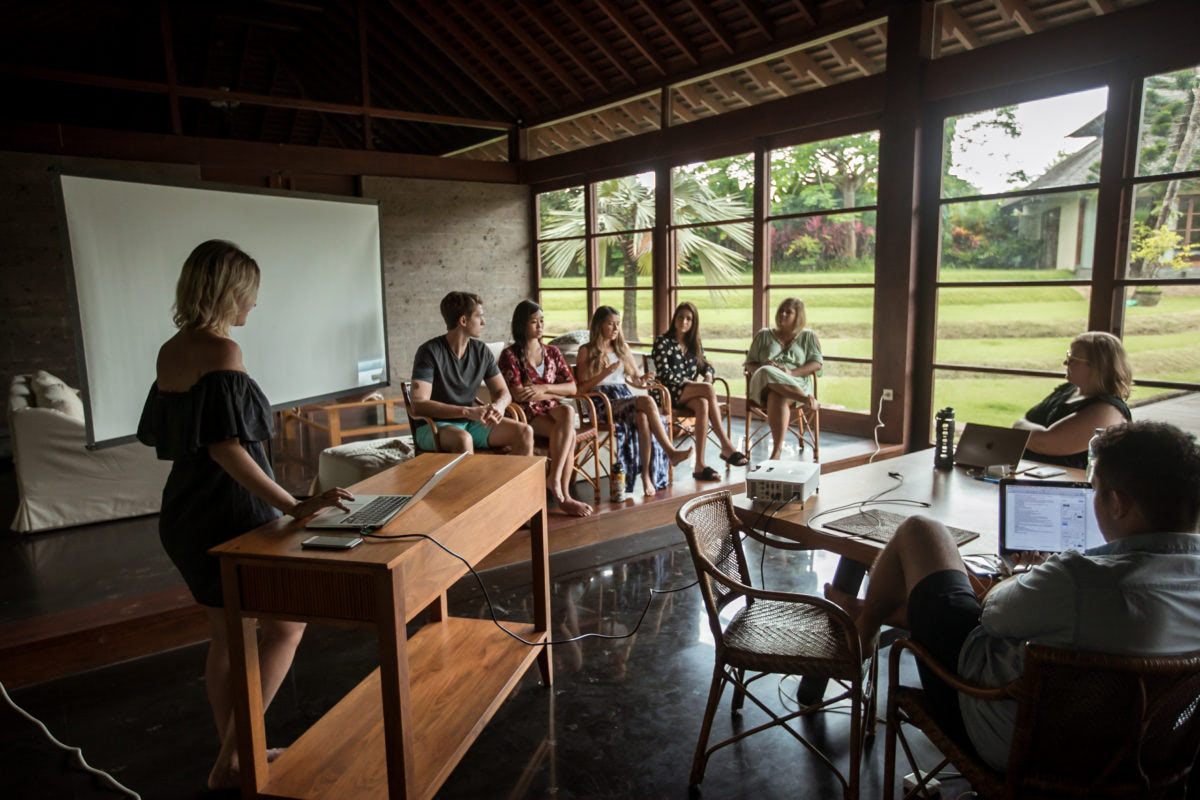 "What I gained is incomparable in worth – a group of like minded individuals all ready and willing to support each other and invaluable knowledge from the most grounded and generous of mentors – Beth @birdie_flewthecoop
So many people think that social media is just about posting eye-catching photos and traveling to pretty places. That's definitely the case if you are doing it as hobby or just for fun… but there is A LOT more involved behind the scenes if you want to turn it into a profitable full time career.
I have people ask me all the time how I make a living from traveling the world and taking photos, and I know plenty of people think I am just scraping by and living irresponsibly. I am here to tell you that it is possible to live your dream life AND make good money doing it. It is a process to get there and the Institute of Code is the perfect starting place.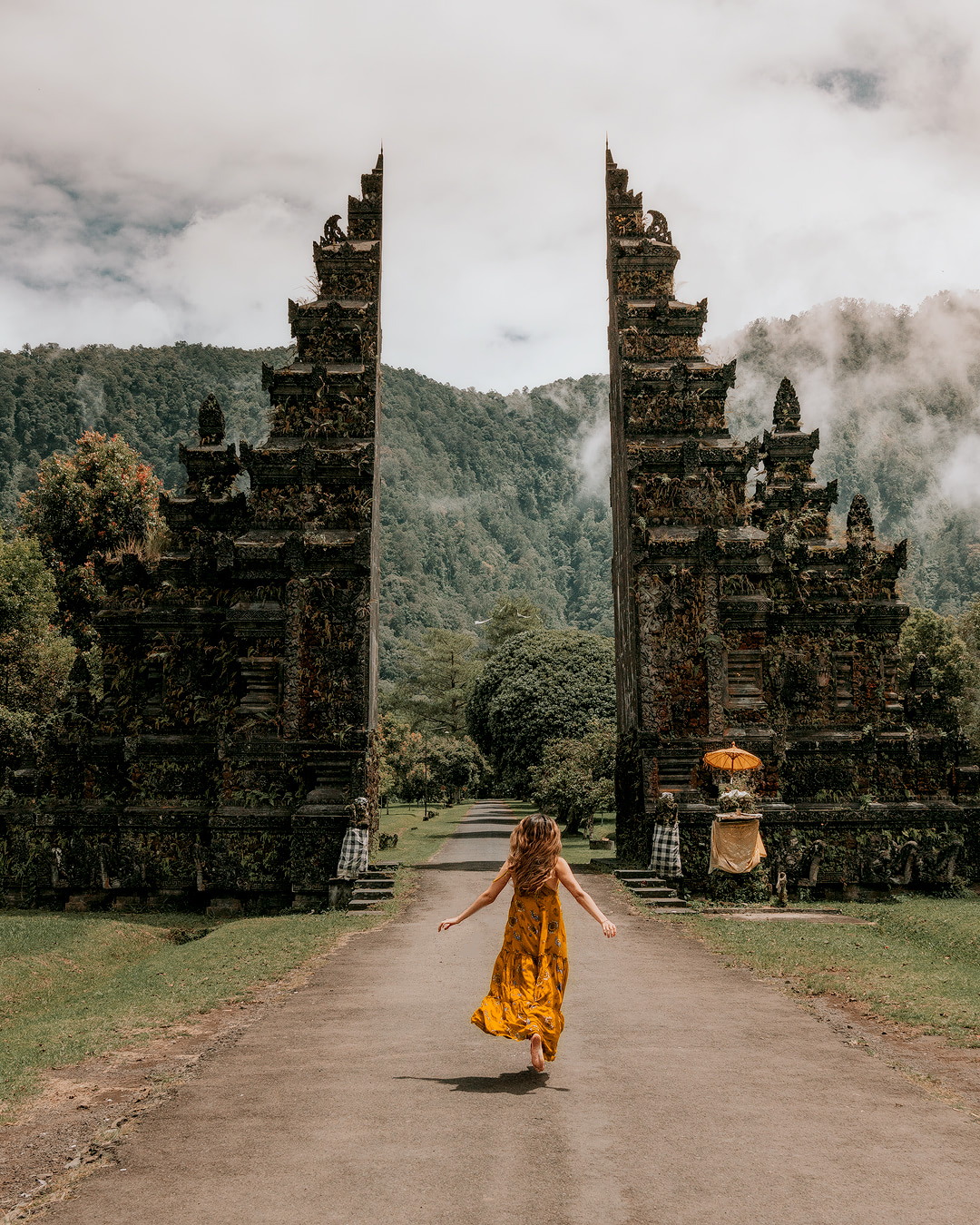 So what went down at the bootcamp?
The bootcamp consisted of 10 days jam packed with knowledge, hands on learning and skill practice about social media, blogging, and photography. Plus, we got to stay in a luxury private pool villa, eat amazing food, take part in daily yoga, wind down with relaxing massages, experience trendy Canggu, see some of Bali's most beautiful destinations, AND make some amazing friendships with like-minded individuals.
A typical day looked like this: morning yoga led by a trained instructor, followed by a delicious homemade breakfast, then onto our first classes of the day, a break for morning tea, often followed by a hands on practice session, a break for lunch by the pool, maybe a midday swim, before getting back into class for the afternoon. We ended some days at a local bar or photography spot and would often all hang out in the evenings at the villa.
To sum up the 10 days:
A ton of learning, practicing, socializing, swimming, yoga, photo taking, eating and sight seeing!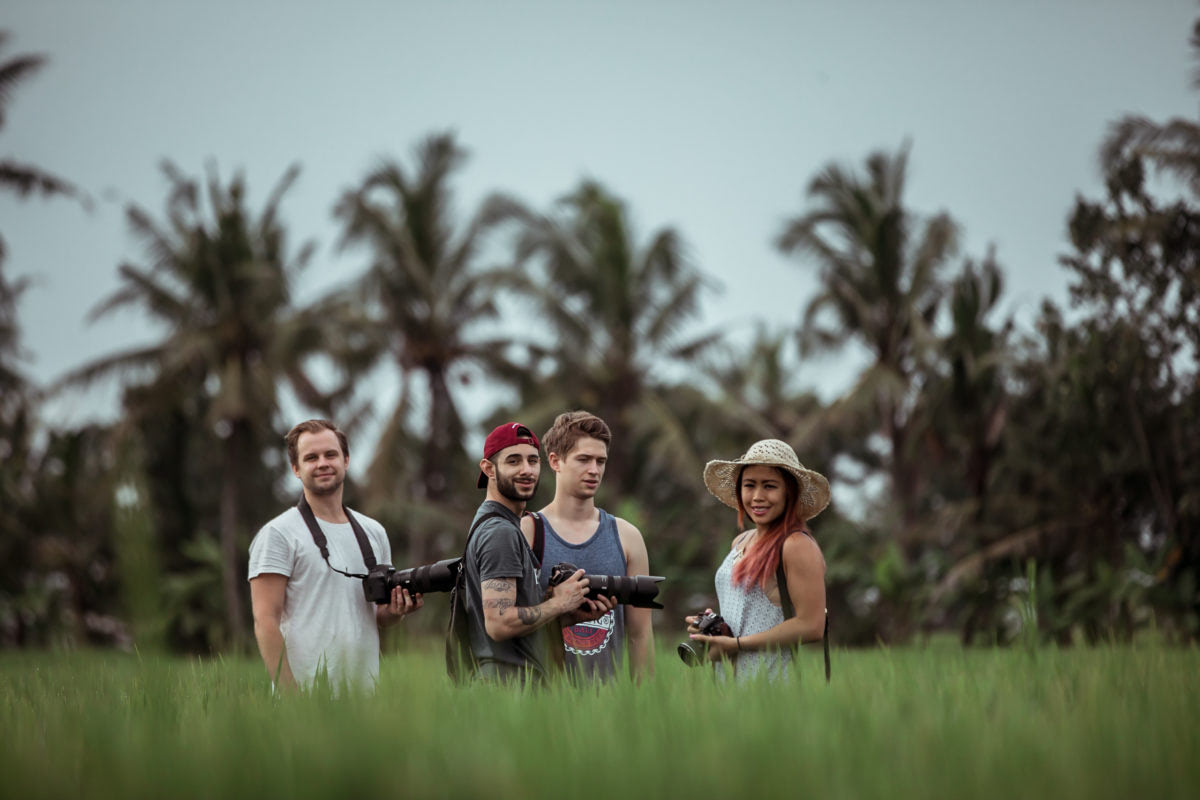 WHAT DID WE COVER?
The Institute of Code bootcamp is not just 10 days of fun mixed with a little bit of learning… it's a heck of a lot of learning with ample fun along the way. Most days involve 7-8 hours of knowledge building, with some more hands on outings experiences to break away from the classroom setting. This what we covered in detail:
Advanced Instagram growth + tips for boosting engagement
Advanced Facebook marketing, factoring in recent changes to the algorithm
Growing website traffic through SEO
Creating engaging, shareable blog content
Using Pinterest to gain targeted followers + increase traffic
How to establish yourself as a thought leader
Advanced strategies to grow your email list
Cultivating your personal branding, including media kit development
Creating social media strategies + a content calendar
The latest software to create, schedule and share your content
Photography & photo editing (iPhone or DSLR)
Creating beautiful social media graphics
How to find clients for freelance work
Turning your audience into an income
How to scope, price, and manage client projects
A big shout out to out mentors who opened our minds further and taught us to see through the noise. This is an experience I will always hold close to my heart. I feel the change in the course of my life in profound and permanent ways – Naina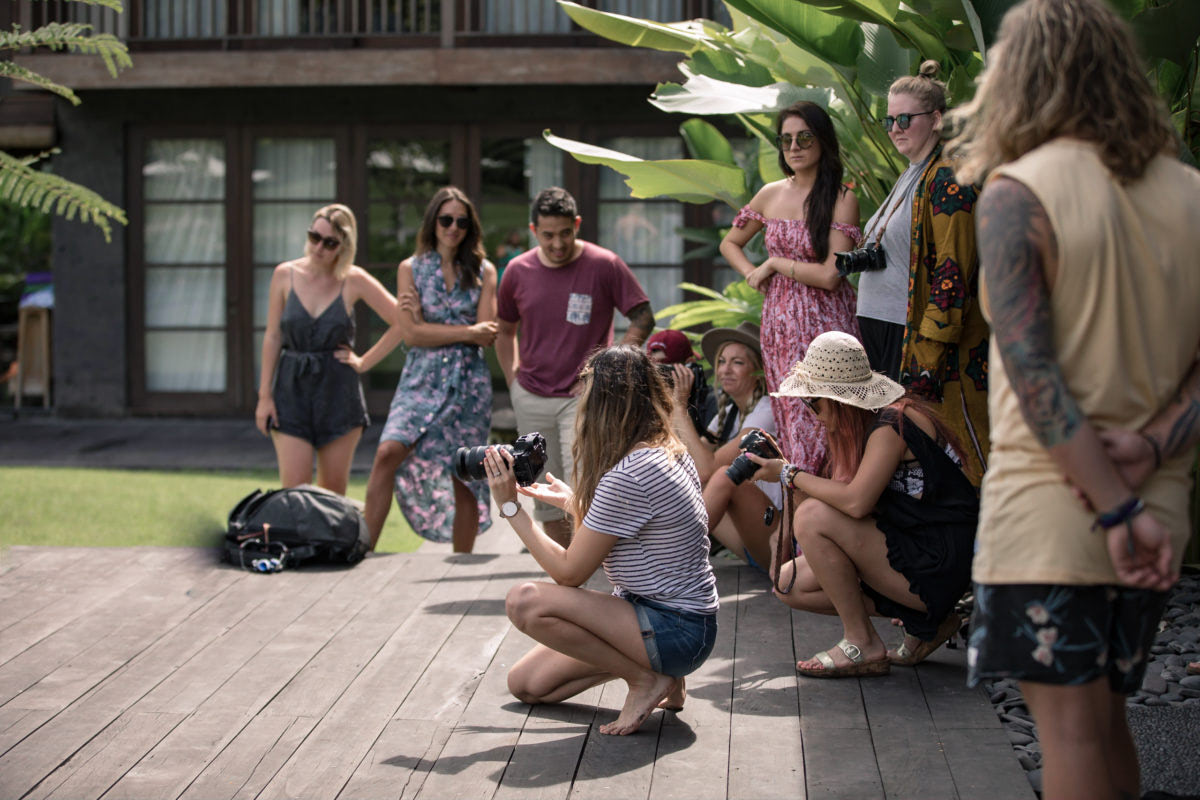 WHAT DID THE STUDENTS think?
It was incredibly rewarding seeing the students' growth over the 10 days and during the weeks that have followed. One theme we saw over and over again in the students feedback was how much they valued the community and support system that the course had created.
Although 2 weeks seems like a short period of time, the quality of time we spent together had a huge impact on my life. I can say with full confidence that I will carry each and every person that was involved with me as I move forward with my new life path. I've got a special love for my new little family, including our mentors who dropped major pearls of knowledge on us – Miguel @miggyfromtheblock
In the time since our February bootcamp, here is just a snippet of what our students have already achieved….
Jacob (@jaconhestonvibes) doubled his instagram following, started having brands reach out to him for collaborations and sponsored trips.
Before the course, Caitlin (@caitlinsheyspears) was growing at around 1000 followers per year, now she is gaining almost 1000 followers per month, as well as having landed paid collaborations from multiple brands.
Naina took a slightly different approached and used what she learnt in the course to pitch and land a $5000 social media management gig to a brand on day 9 of the bootcamp (earning back her course fees before the program even finished!)
Peter (@passports2life) has arranged numerous brand and hotel collaborations since landing back in Florida. He recently reported: "[I'm] overall super excited about the progress since returning from Bali, we definitely have all of the pieces we need to succeed."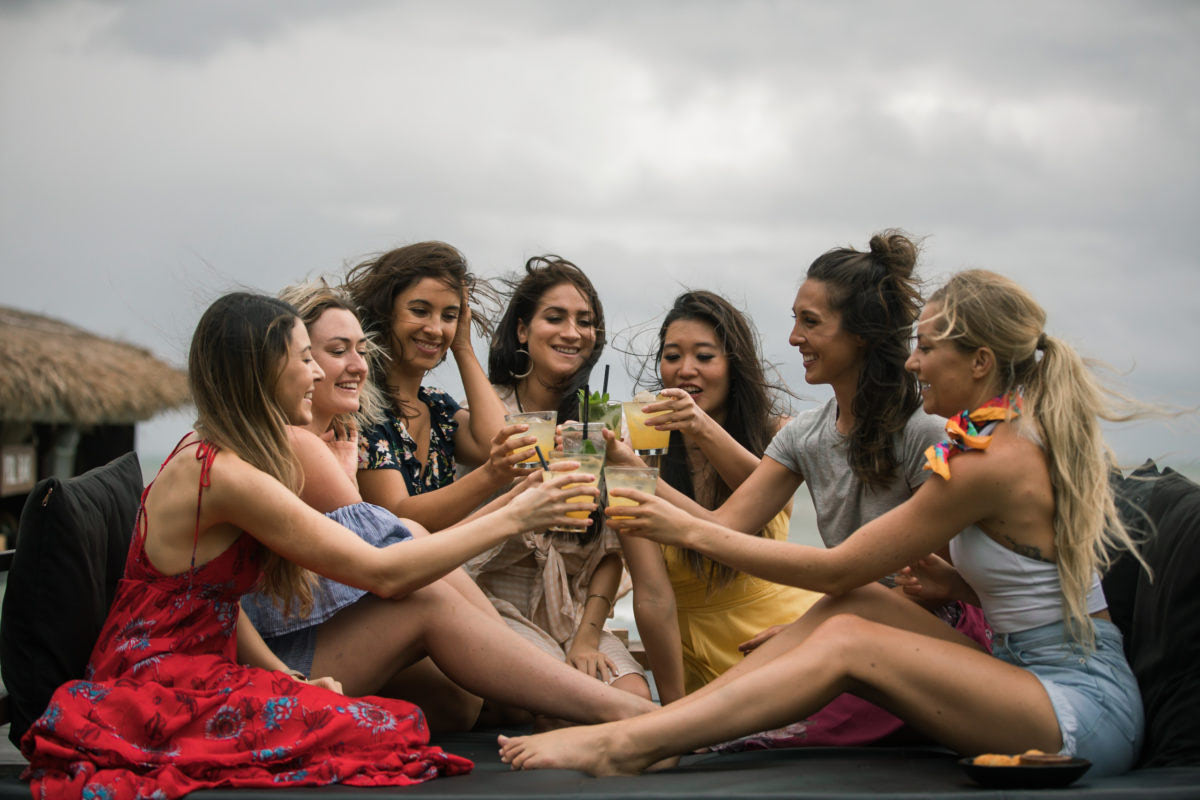 READY TO LAUNCH YOUR DREAM CAREER?
I can't begin to describe to you how amazing it is to work for yourself… to have flexibility on how you want to run your life and to do something that YOU LOVE (that doesn't feel like a job).
Sound like something you want for yourself? Book into the next social media bootcamp! It will run May 26 – June 4, 2018 and the mentors are myself, the very talented Christina Galbato (aka The Bold Brunette), Emmett Sparling, Emilio Kuzma-Floyd and Tina May. Between us we have a total online reach of over 1.8 million people and all run successful social platforms and businesses.
Feel free to reach out on Instagram or shoot me an email at info@ if you would like to ask questions about the bootcamp.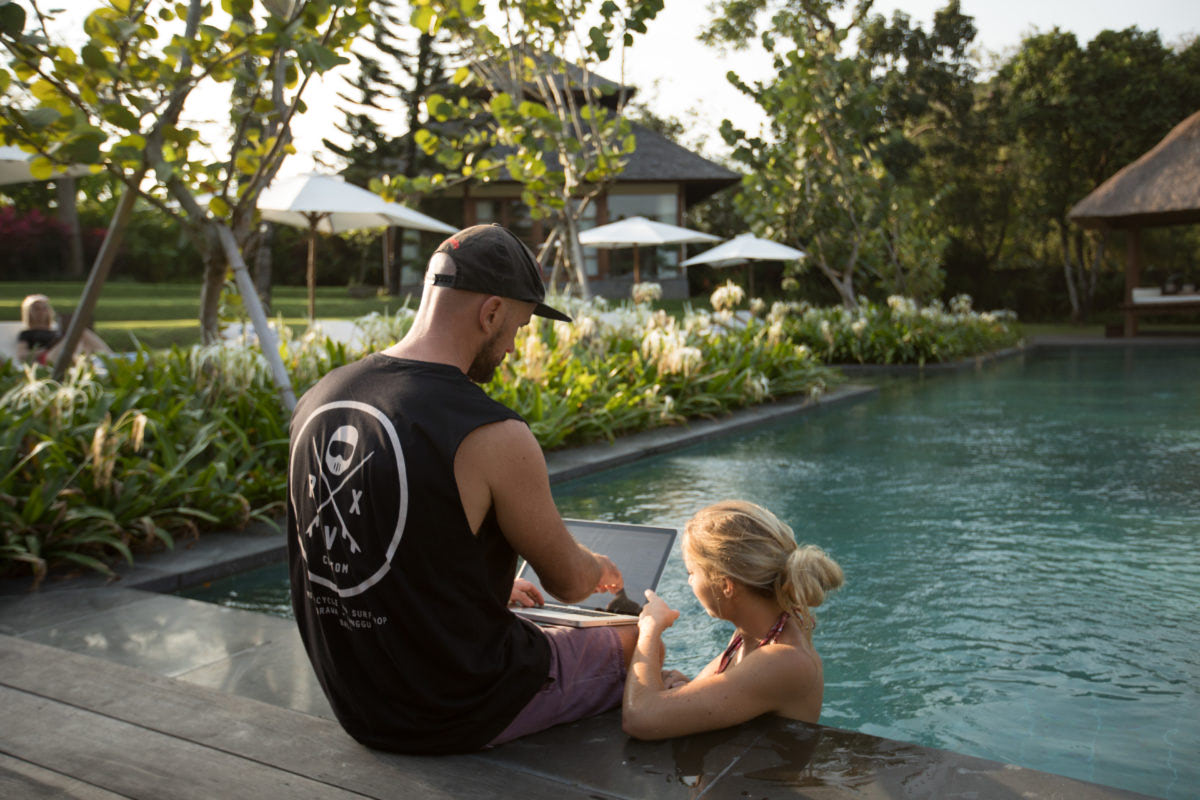 ---
PIN FOR LATER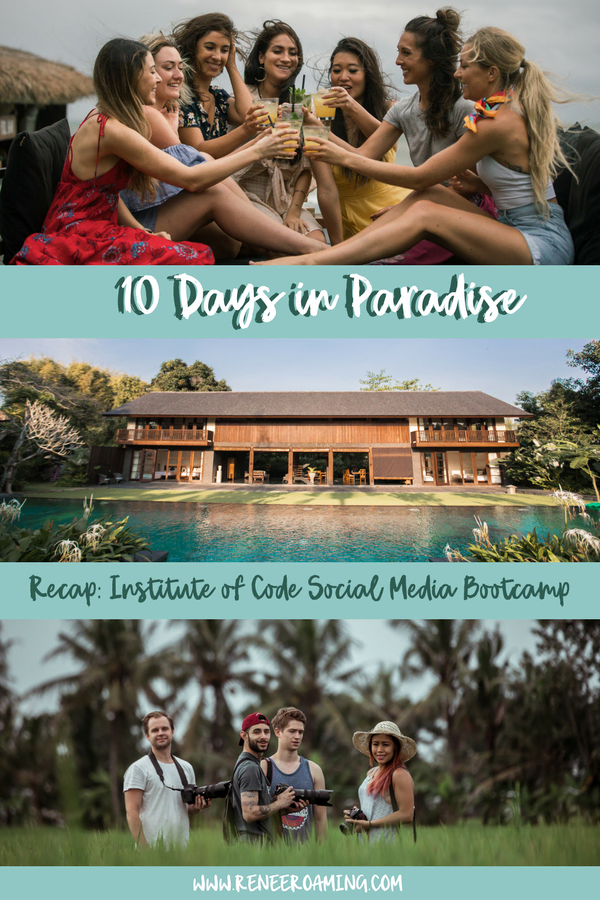 ---
LOOKING TO APPLY SOME SKILLS RIGHT NOW?
Check out my blog post on how I grew my Instagram following by 200k in only 12 months. This blog post will give you a little taste of what you could learn at Institute of Code, plus a whole lot more!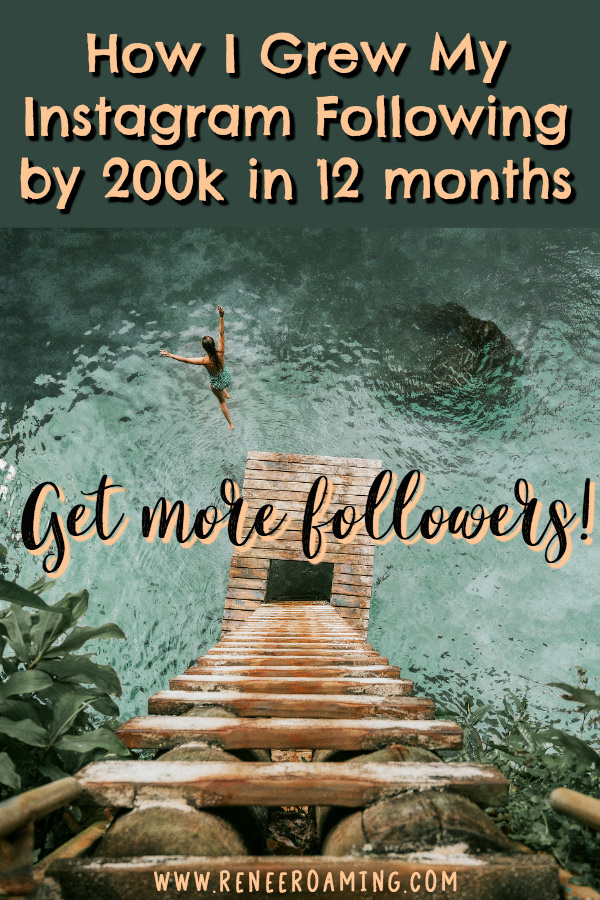 Disclaimer – I am partnering with the Institute of Code to help co-host an upcoming workshop, in which I am being paid for my time. As always, all opinions are 100% my own.