In 2017 my husband and I took a road trip to all the US national parks. We set off thinking we knew exactly which parks would be the best and which parks would be just so-so. Mother Nature has a funny way of tricking us… because boy did she prove me wrong for some of the parks! In this blog post I'm sharing the 15 most underrated national parks in America… some might surprise you too!
New to the blog? In 2017, my husband and I road tripped to all the U.S. National Parks. It took us 7 months, 25,000+ miles of driving (see our route), 26 flights, and countless trails hiked. Along the way we passed through 39 U.S. States, 2 U.S. Territories, and drove some of the most beautiful roads in the country. We ranked all the national parks from best to worst – check it out here!
I also put together a checklist of all the national parks, so you can mark each off as you visit them! It's free to download via my travel resource library! Click the image below.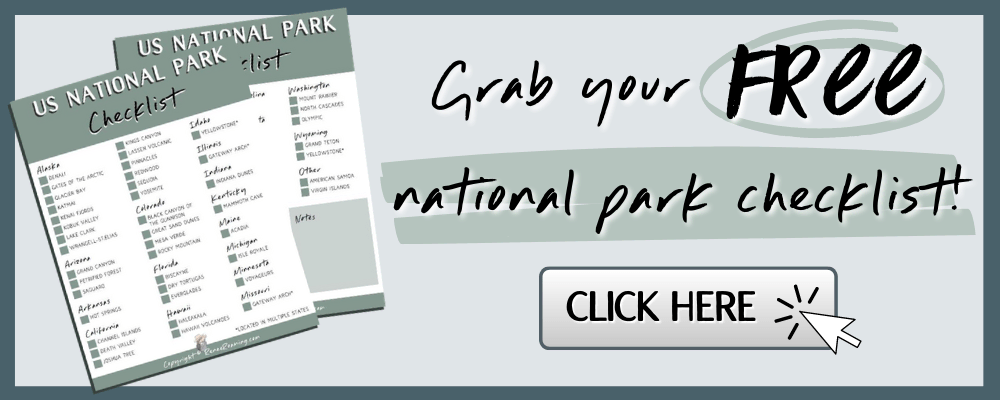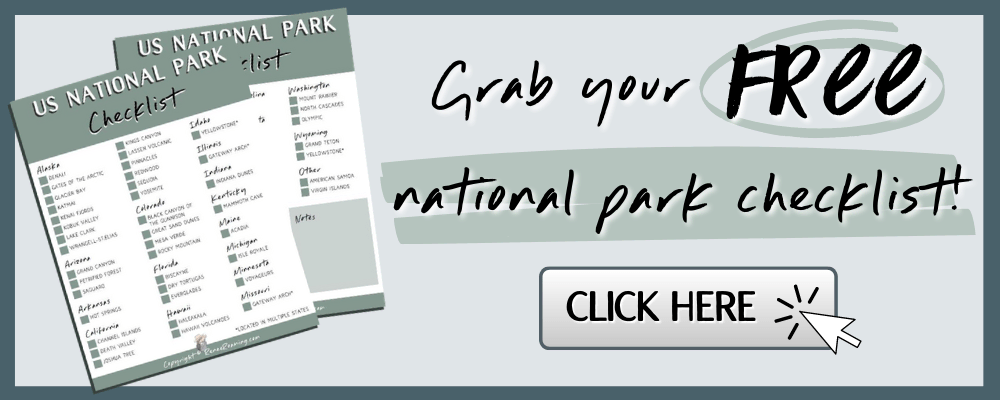 The 15 Most Underrated National Parks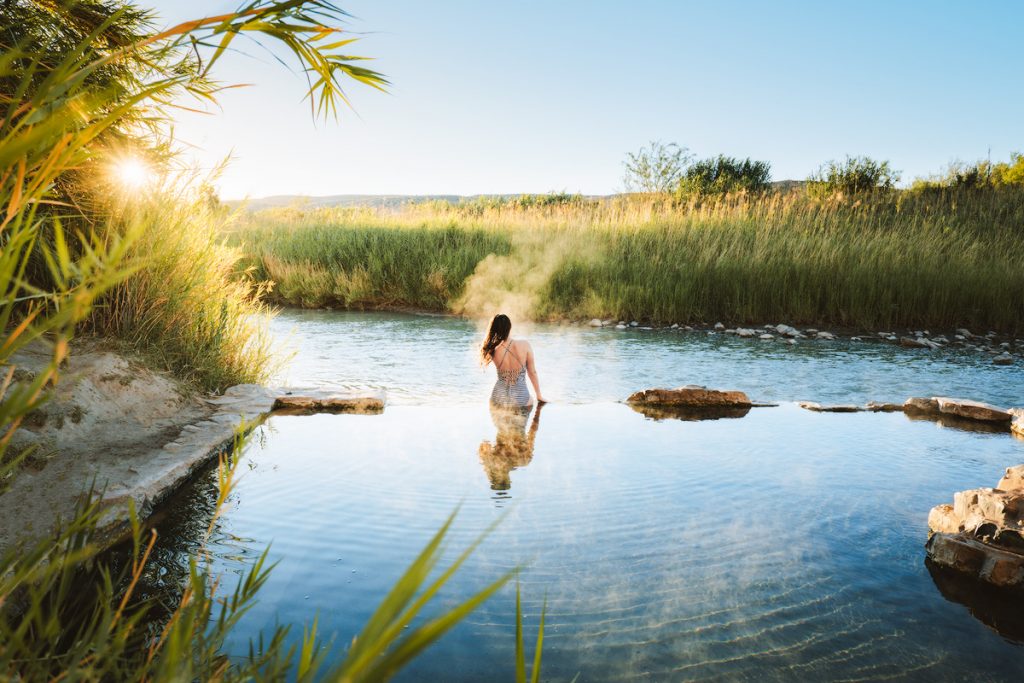 #1 Most Underrated National Park: Big Bend
Of all the national parks, I think Big Bend National Park surprised us the most! We were not prepared for the park's breathtaking scenery, diverse landscapes, abundant flora and fauna, and photo opportunities. The best part? It was dead quiet! We visited in early May and very much enjoyed how few visitors there were in the park.
If you're a fan of wild landscapes you won't want to miss exploring Bend Big. The park has 3 main sections, each with their own incredible views – Rio Grande Village, Chisos Basin and Santa Elena Canyon. If I had to pick a favorite section I would probably say the Rio Grande area, mostly for Boquillas Hot Springs (mentioned in detail below) and the various overlooks of the Rio Grande River.
Don't Miss: Boquillas Hot Springs in the southern most part of the park. These primitive geothermic springs can be accessed via an easy 0.5-mile round trip hike from the parking lot. The therapeutic spring water is maintained at a glorious temperature of 105°F year-round. Go at sunrise and you will likely be the only one there to enjoy a peaceful soak and unparalleled scenery.
Fun Fact: Big Bend is the only national park to have an entire mountain range within its borders, the Chisos Mountains.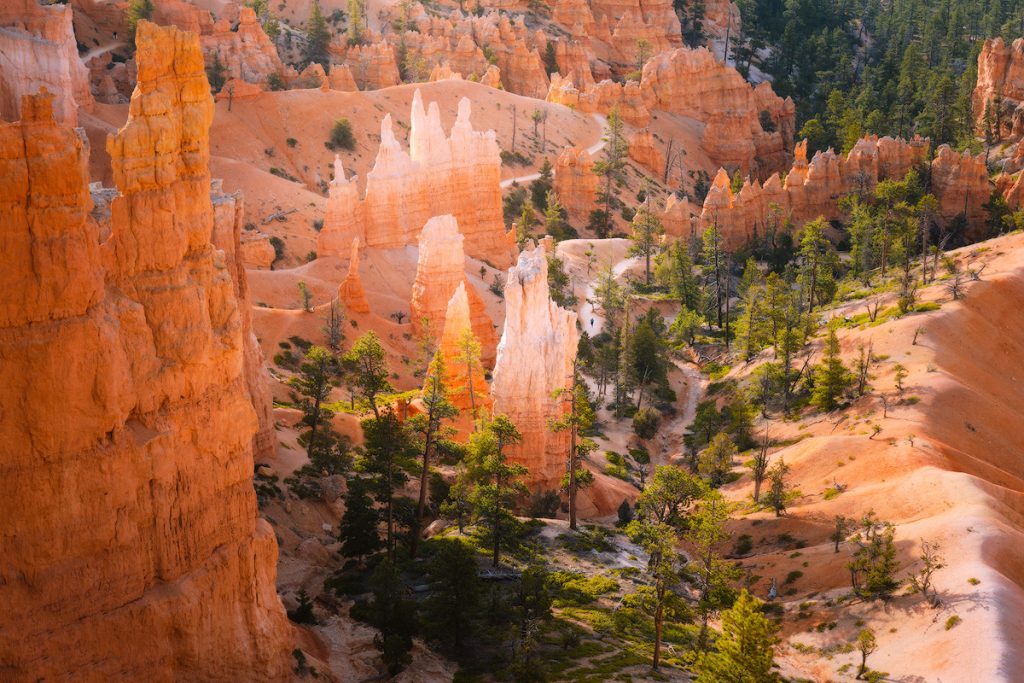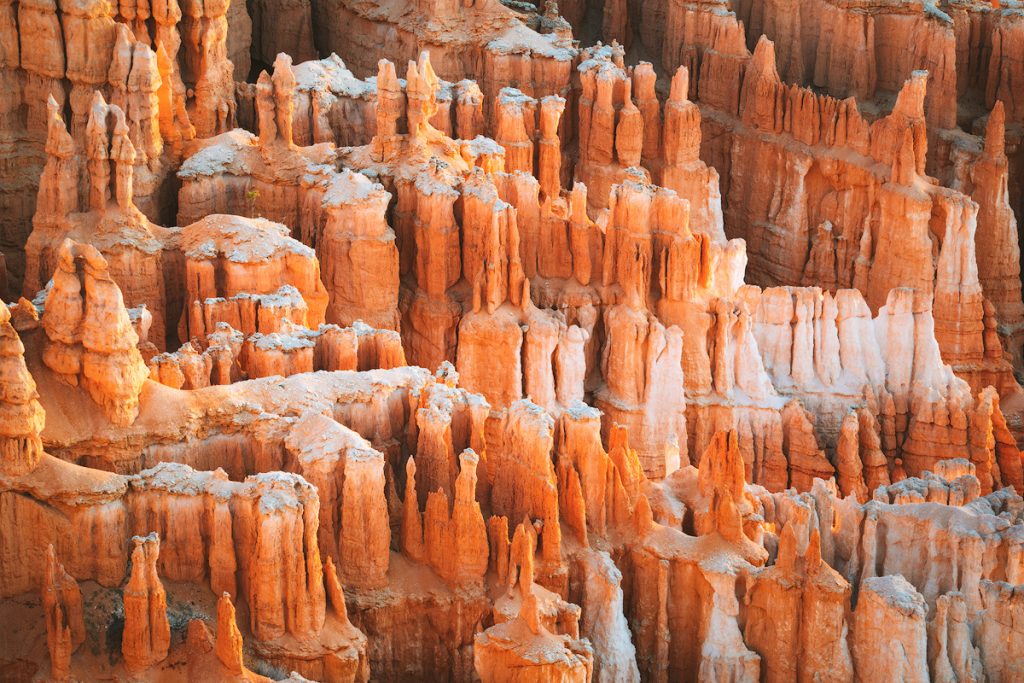 #2 Most Underrated National Park: Bryce Canyon
I know most people have heard of Bryce Canyon National Park, but it nearly always gets downplayed in comparison to the Southwest's more popular parks (e.g. Grand Canyon, Zion, Arches). Everyone is entitled to their own opinion, but I think Bryce Canyon is just as beautiful as any other park in Utah or Arizona… if not more stunning!
Don't Miss: We absolutely loved the Queens Garden and Navajo Loop Trail, which allows you to get below the canyon rim for up-close views of the spectacular hoodoos. The hike starts and finishes at Sunset Point, with a total distance of 2.9-miles round-trip. The picturesque Peekaboo Loop Trail (5.5-miles) can also be added to the Queens Garden and Navajo Loop, for a total of 8.4-mile round-trip and unbeatable views.
Also, don't leave the park without witnessing a sunrise! Golden morning light illuminates the red rocks, providing incredible views from nearly every overlook in the park. For viewing, you definitely can't go wrong with Sunset Point and Inspiration Point.
Fun Fact: The park is home to the largest collection of hoodoos in the world. They are created by the effects of ice, water and gravity on rock.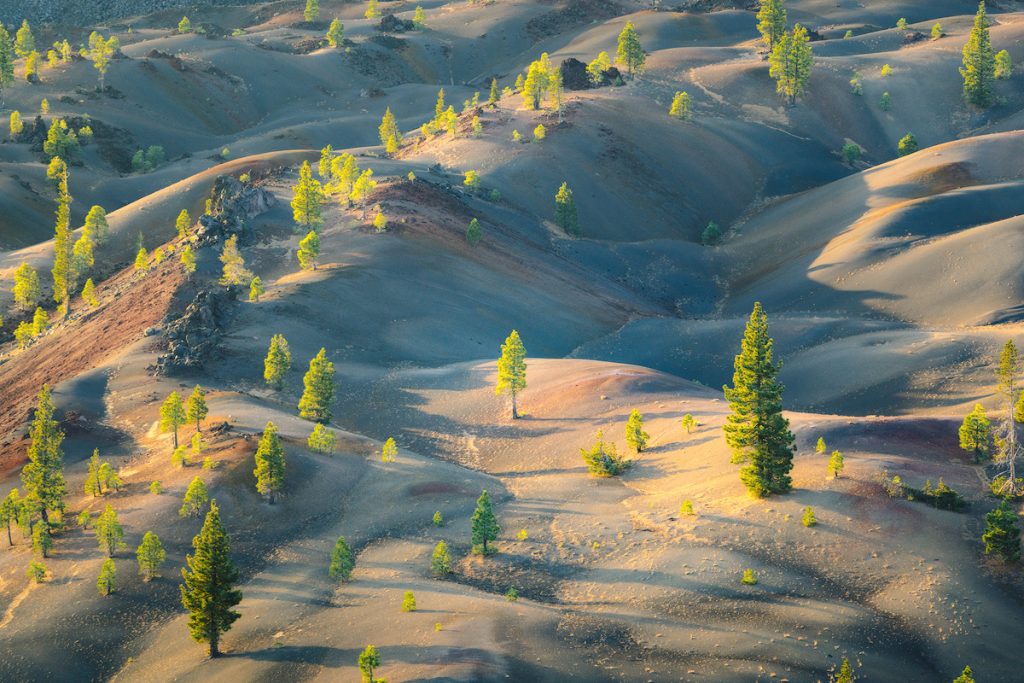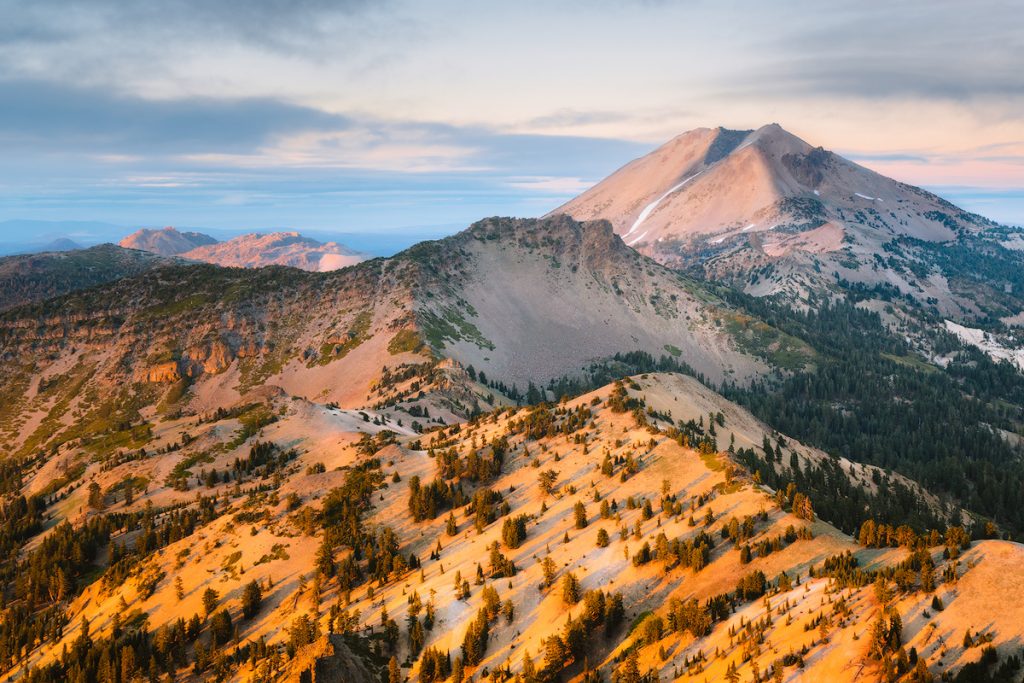 #3 Most Underrated National Park: Lassen Volcanic
If you like nature, you should absolutely visit Lassen Volcanic National Park! All within the one park you can experience geothermal hot spots, colorful mountain vistas, peaceful lakes, forests of conifer trees, and an abundance of wildlife. I feel that Lassen often gets overshadowed by California's other incredible parks, but don't let that fool you!
Don't Miss: One of our favorite things in the park was the Cinder Cone Trail (4-miles), located in the Butte Lake area. Although it's not an easy hike (856-feet uphill of loose rock and high altitudes), the view from the top of Cinder Cone is well worth the trek. Climbers can take in Prospect Peak, Lassen Peak, Snap Lake, the Fantastic Lava Beds and the Painted Dunes – best viewed at sunrise in my opinion. You can also take a separate trail down to the center of the Cinder Cone if you are feeling extra adventurous!
Fun Fact: The main park road reaches 8,512-feet as it travels by Lassen Peak – making it the highest road in the Cascades Mountains.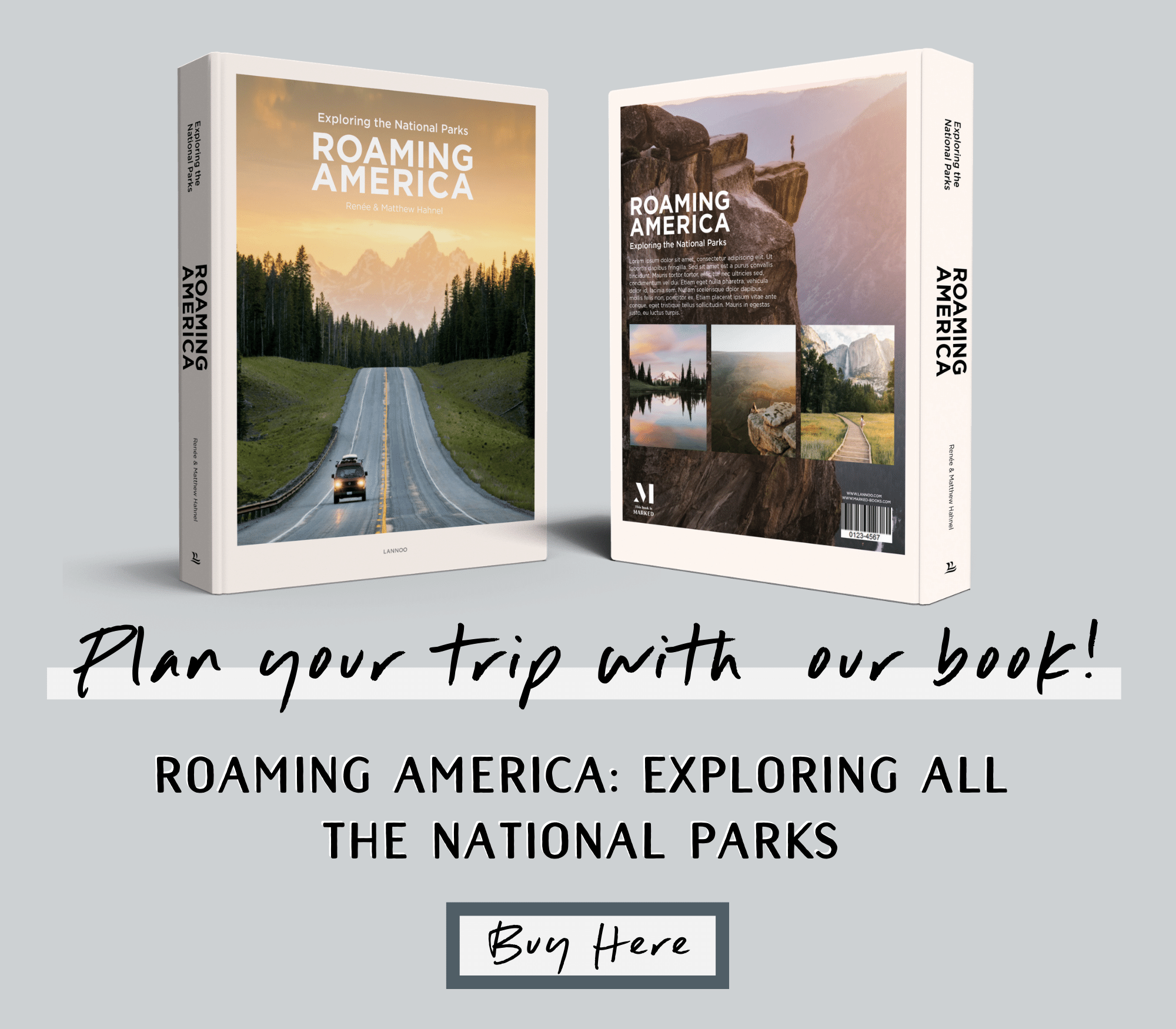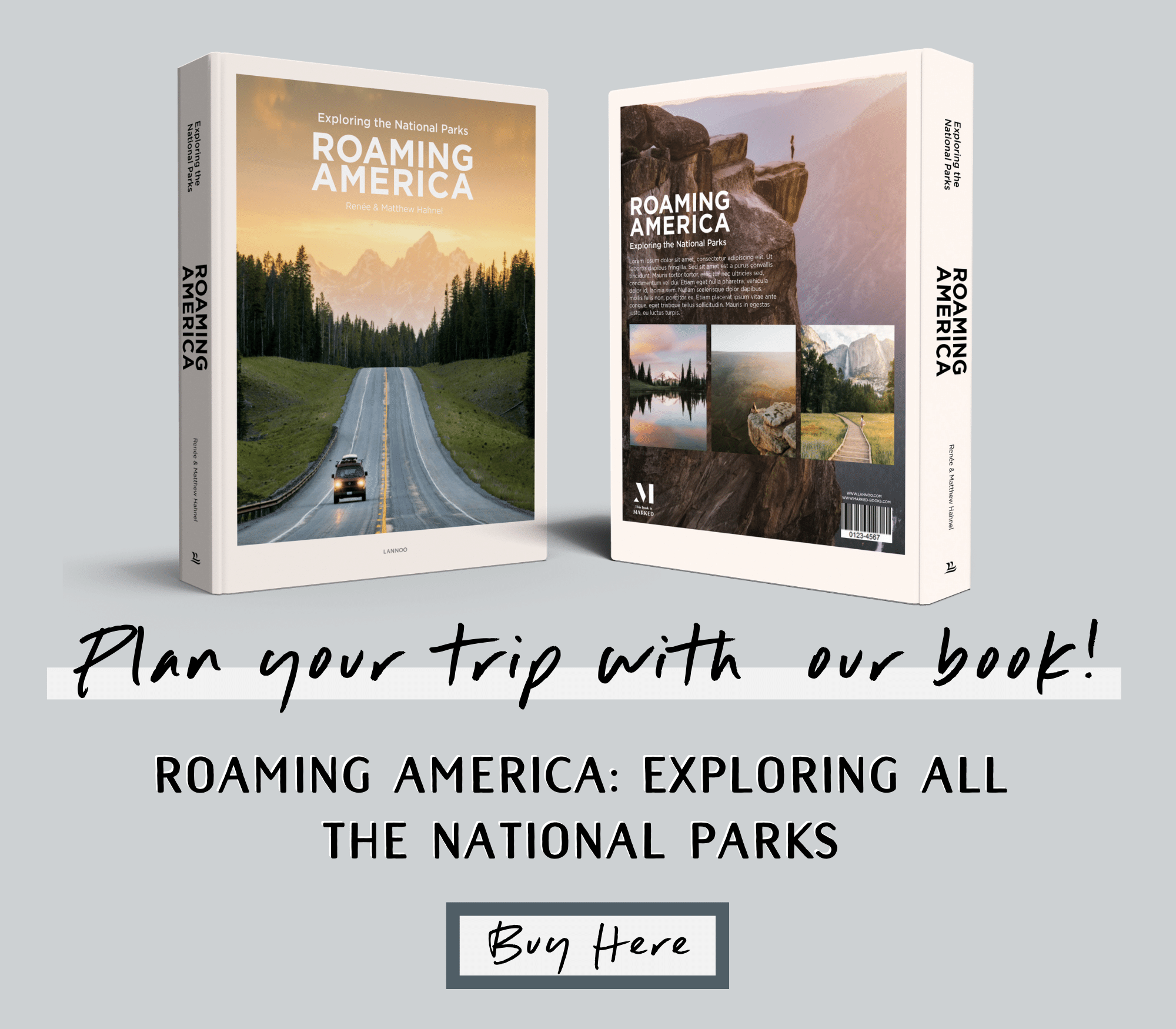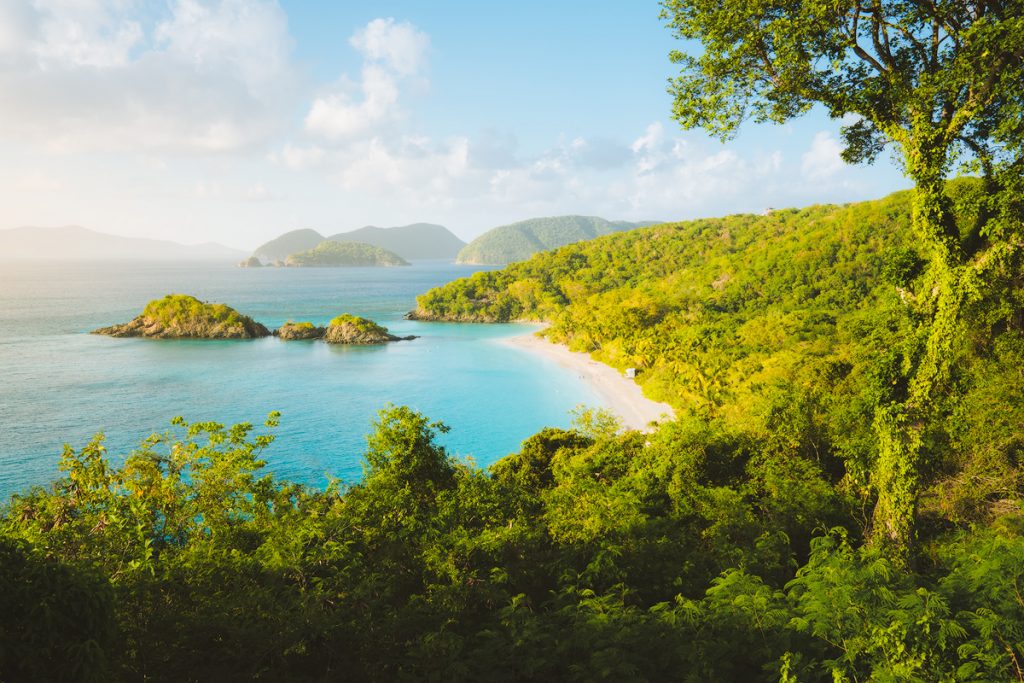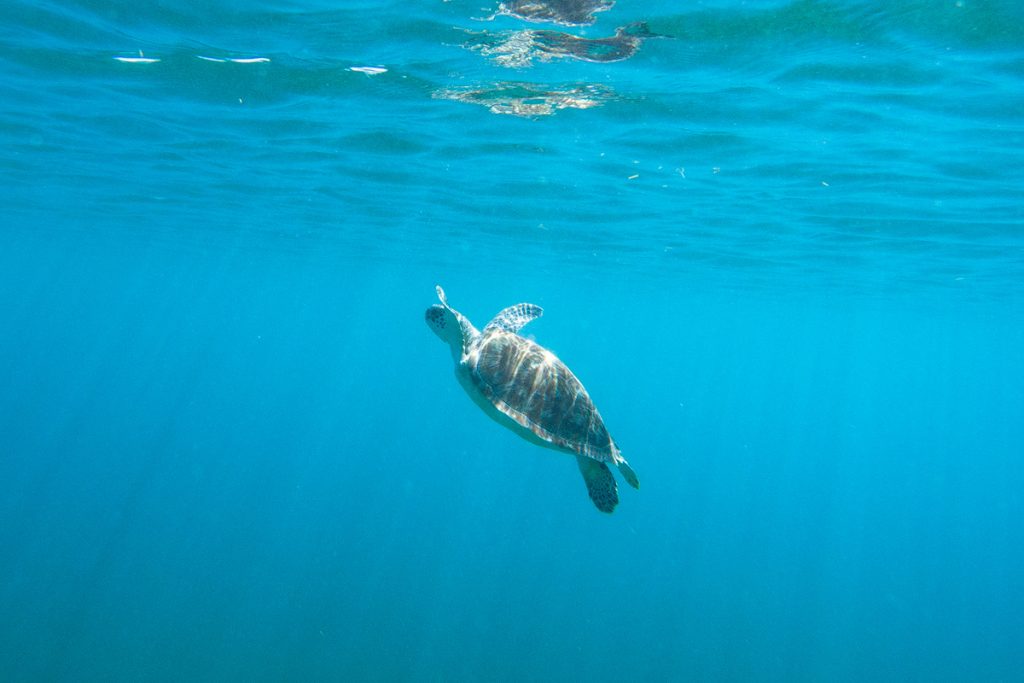 #4 Most Underrated National Park: Virgin Islands
I hadn't even heard of Virgin Islands National Park before planning our road trip. Of course I had heard of the US Virgin Islands, but I think many people (including myself) don't realize the islands are also home to one of America's most beautiful national parks.
This gem is tucked away on the tropical island of St. John (there is also a small section of the park found on Hassel Island). You can either stay in one of the nearby towns (Cruz Bay, Coral Bay) or camp at Cinnamon Bay, which is in the national park. We opted for camping and thoroughly enjoyed waking up each morning, jumping out of our tent and running down to the warm yet refreshing water – definitely the best way to start every day!
Don't Miss: Have you ever explored an underwater snorkeling trail? Now's your chance with the famous 225 yard Trunk Bay Under Water Trail! We saw an abundance of vibrant sea life during our time exploring the park, including fish, coral, sea turtles, and rays. It's easiest if you bring your own snorkel gear but there are rental options available.
Fun Fact: The US Virgin Islands are the only place in America that you drive on the left side of the road.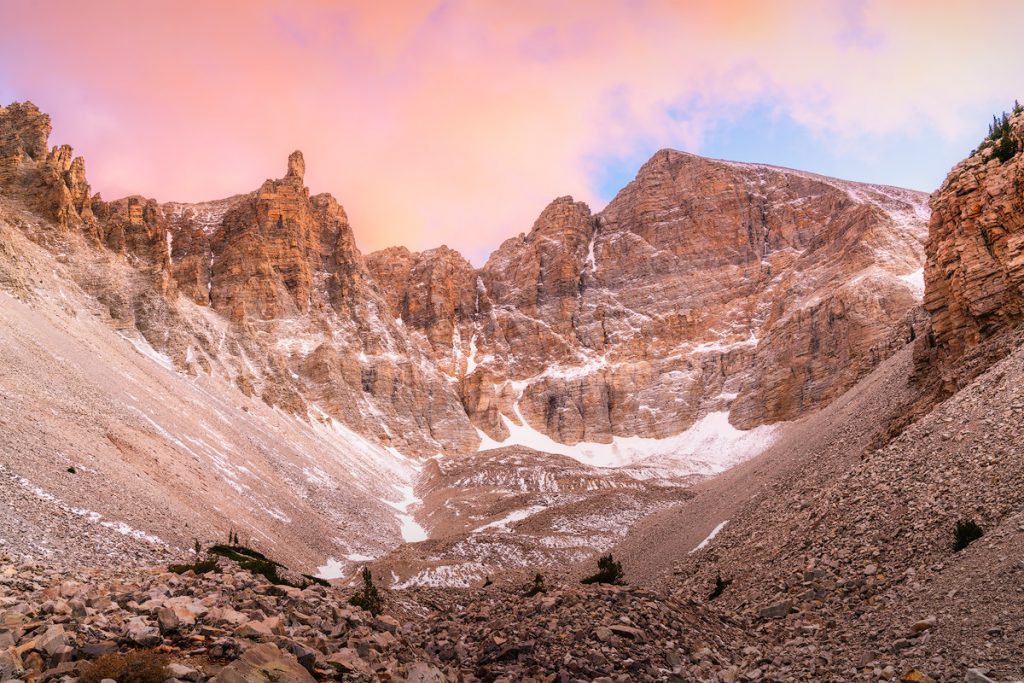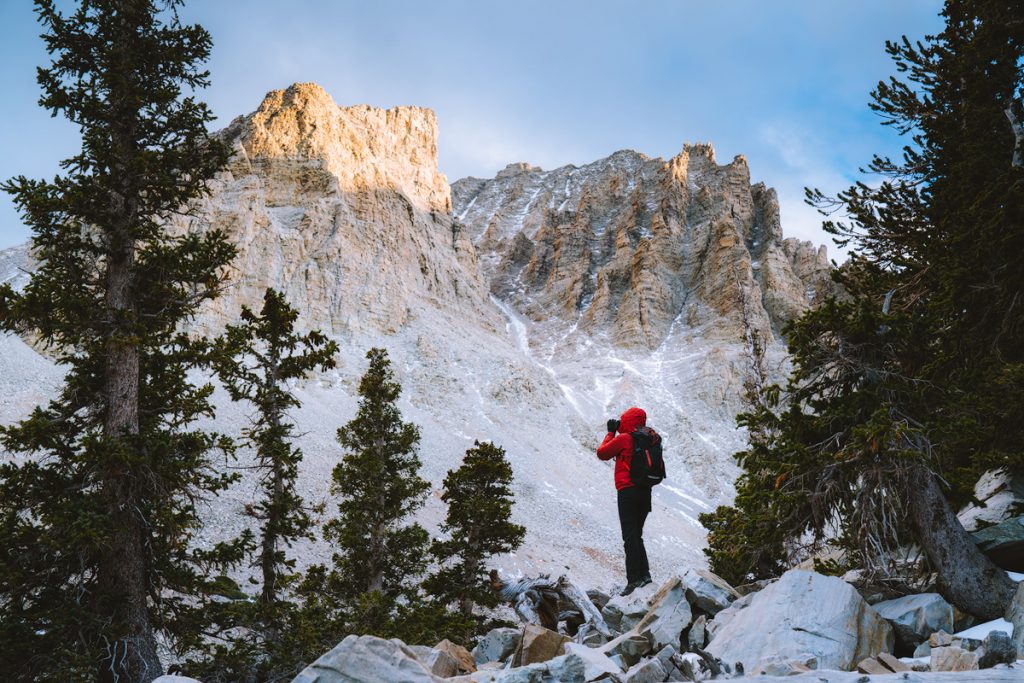 #5 Most Underrated National Park: Great Basin
Great Basin National Park was one of the last parks we visited and one that I wasn't super stoked on driving so far for (it's quite out of the way). I am so glad we did though, because it turned out to be one of the most interesting and beautiful parks of our whole trip!
Great Basin is one of the least known and most secluded national parks in the country. Located in east-central Nevada, visitors must travel along 'the loneliest road in America' (Highway 50) to access Great Basin National Park's beauty. The most popular reason for people to visit the park is to view the world's oldest living organism, the bristlecone pine (such cool trees!!)
Don't Miss: The best way to get up close and personal to the bristlecone pines is via the 2.8-mile (roundtrip) Bristlecone Trail, located at the end of the Wheeler Peak Scenic Drive (above 10,000 feet!) The thick and twisted trunks of the bristlecone pines are an impressive sight, and interpretive signs along the trail provide interesting facts about their history and means of survival.
Fun Fact: Bristlecone pines can live to be more than 5000 years old and are known to withstand extreme conditions.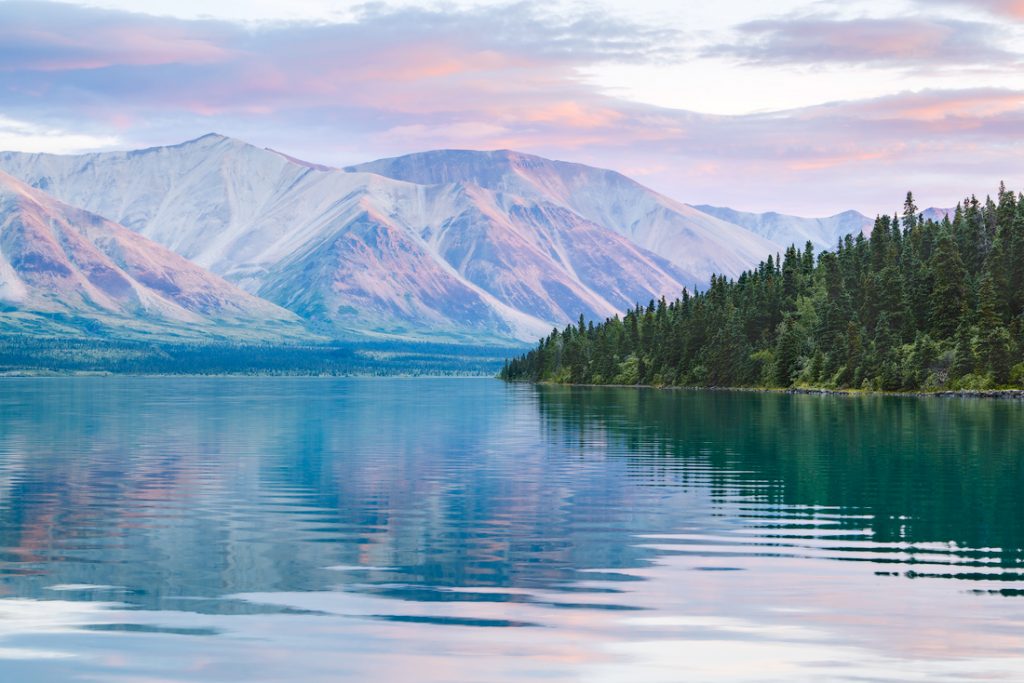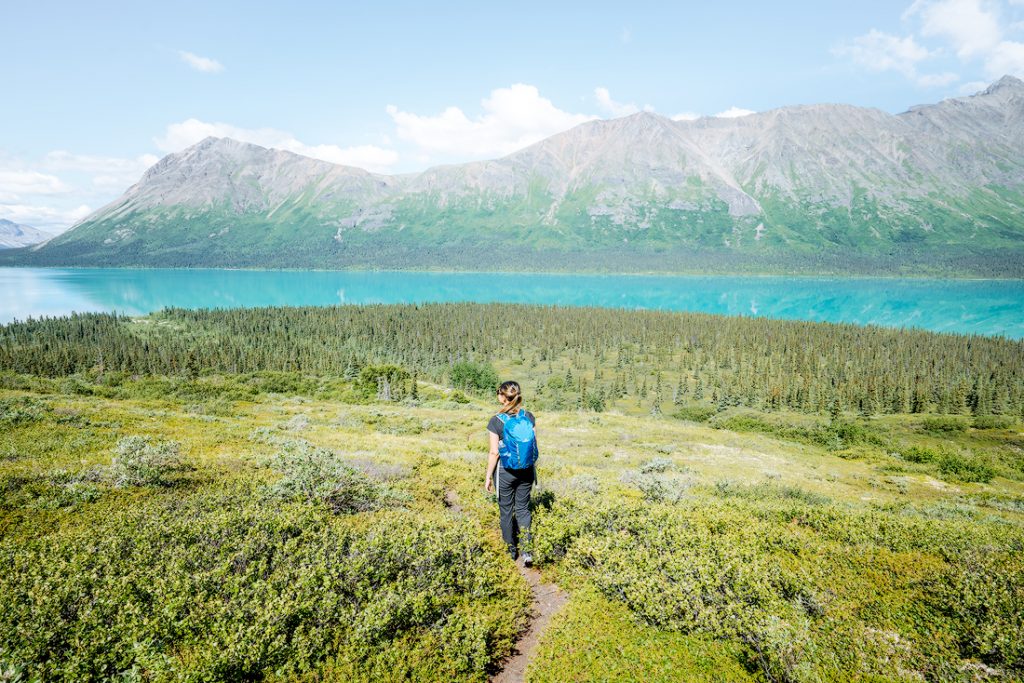 #6 Most Underrated National Park: Lake Clark
I know, I know… you have heard me rattle on about how incredible Lake Clark National Park is numerous times… Well I won't be stopping anytime soon, because this park is one of America's most beautiful! I can't believe that it wasn't even on my radar before we started planning our road trip.
Located 100 miles southwest of Anchorage (by plane), Lake Clark National Park is home to some of the country's most breathtaking scenery. Visitors are treated to an abundance of mountains, jagged granite spires, impressive glaciers, active volcanoes, thundering waterfalls, the largest lake in the state, and a lively coastline.
Don't Miss: I think every visitor should see the beauty of Upper Twin Lake and experience Richard (Dick) Proenneke's cabin by the shorefront. Dick built his now iconic cabin on Upper Twin Lake when he was 51 years old, and went on to live alone in the wilderness for more than 30 years. There are numerous beautiful hikes to take nearby the cabin and around Upper Twin Lake. Read about our trip here (quite possibly our top experience of 2017!)
Fun Fact: Lake Clark has one of the most abundant brown bear populations in the world. Park biologists have counted as many as 219 brown bears within a 54 square mile area on the coast in recent years!
READ: A Guide to Lake Clark National Park, Alaska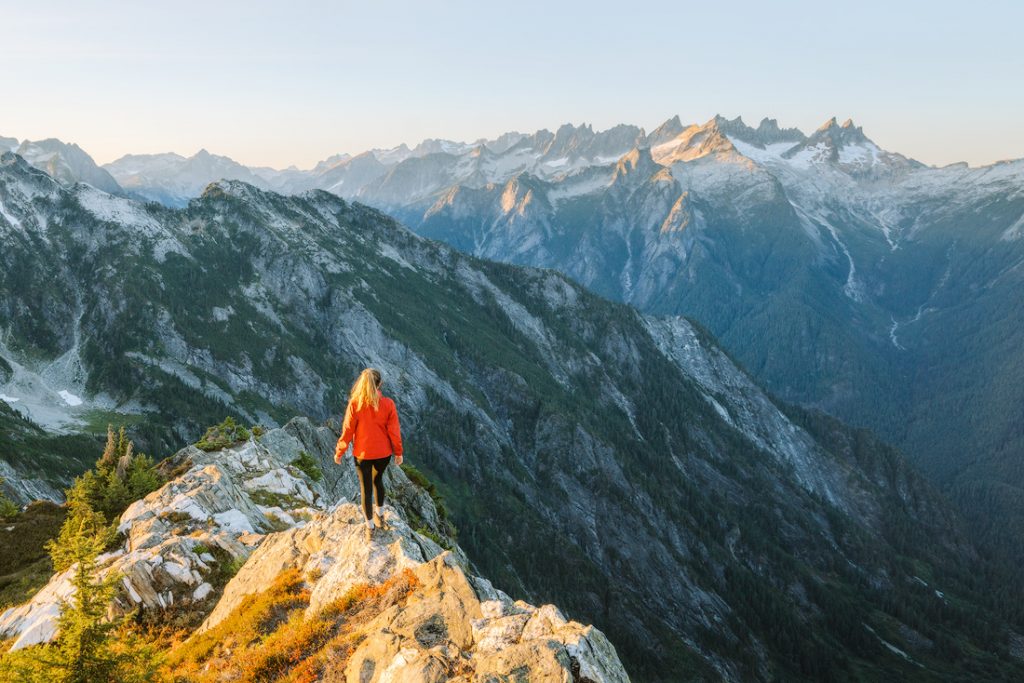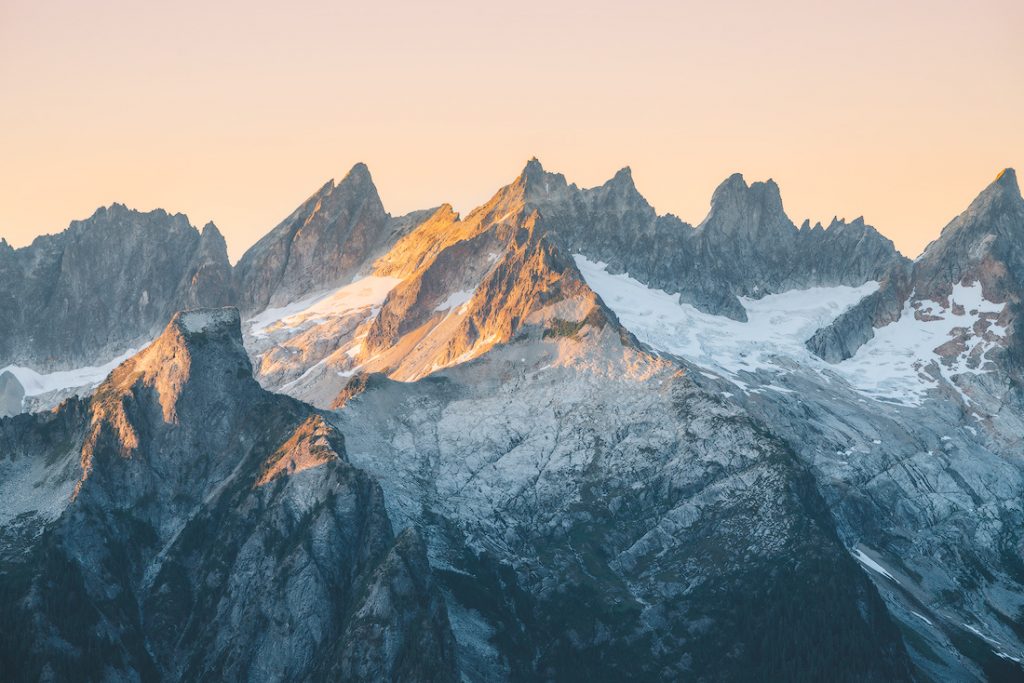 #7 Most Underrated National Park: North Cascades
North Cascades National Park is located just 3 hours from Seattle, though it remains one of the least visited national parks in the country. This park deserves a lot more love given its breathtaking mountain peaks, glaciers, vibrant lakes, forested valleys and endless opportunities for adventure!
Don't Miss: Be sure to experience as many of the beautiful mountain peaks as possible! For those unable to summit a mountain themselves, lookouts such as Artist Point (by the northwest entrance of the park) and Washington Pass Overlook (by the southeast entrance of the park) provide beautiful vistas.
Want more adventure? We opted to summit Trappers Peak (5,966 feet) in the North Unit of the park for sunset. The 10.6-mile trek has almost 3,500 feet of elevation gain but the 360-degree views at the summit make it well worth the effort! The nearby Pickets Range provided a perfect sunset backdrop and opportunity to capture some beautiful photos.
Fun Fact: There are 300+ glaciers in North Cascades National Park, thus more than any other national park outside of Alaska.
READ NEXT: Best National Parks to Visit in Fall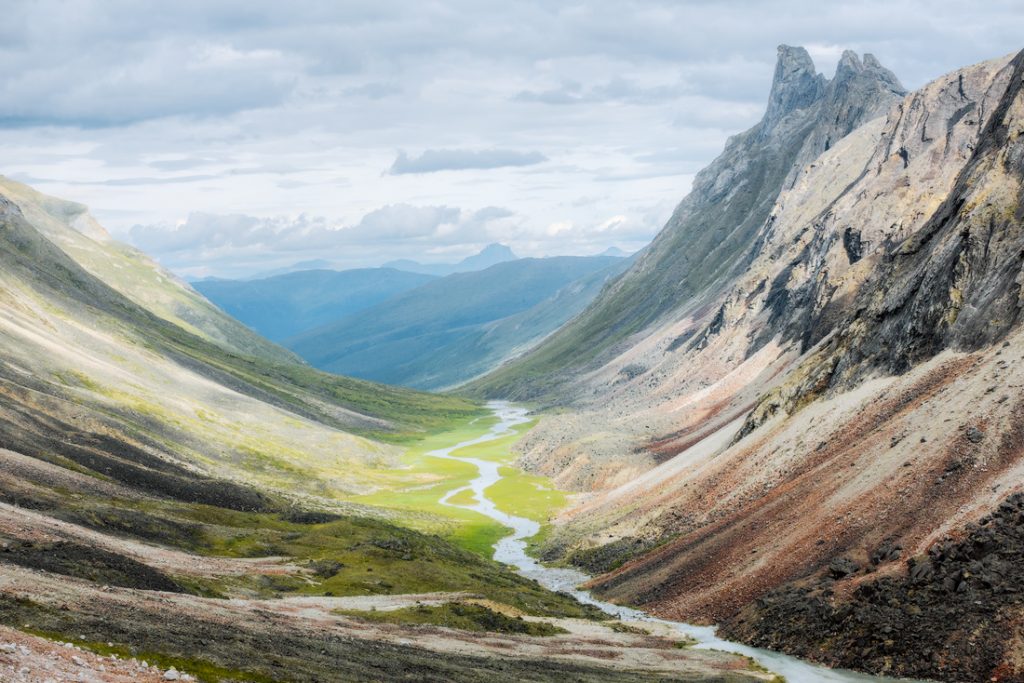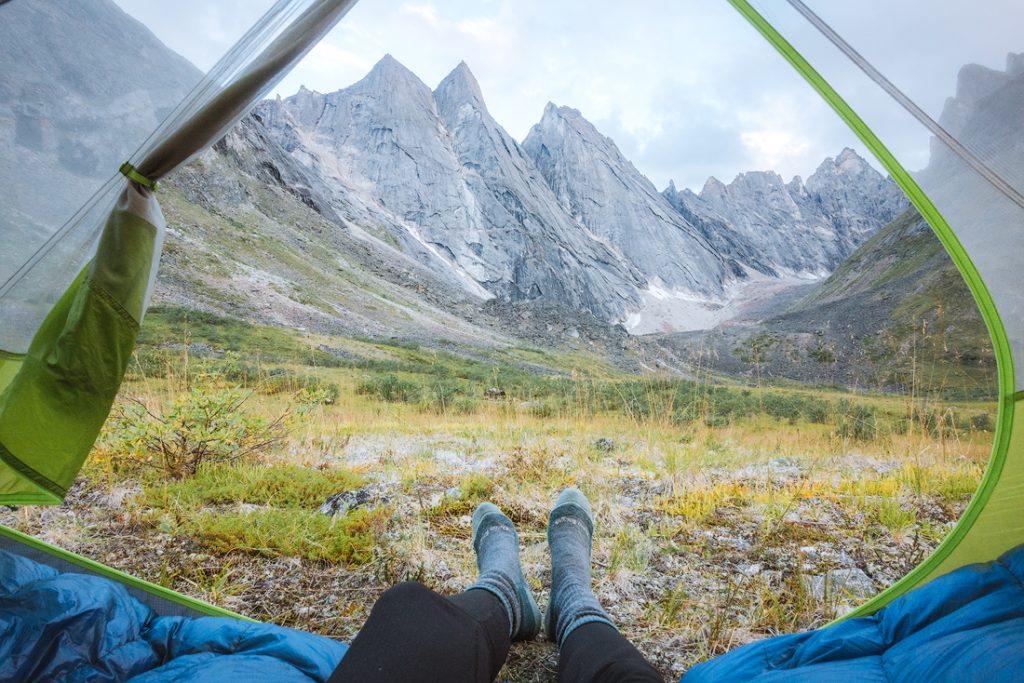 #8 Most Underrated National Park: Gates of the Arctic
Gates of the Arctic National Park is one of the most underrated and least visited parks in the country, with only 10,000 people traveling to the park each year (on average). The park is just like it sounds – a slice of natural beauty within the parameter of the Arctic Circle. Gates of the Arctic is wild, rugged, jaw-dropping and almost untouched.
Gates of the Arctic can be partially seen within a day on a flight-seeing tour or truly explored by venturing into the backcountry. Rock climbers, paddlers, hikers and mountaineers are drawn to Gates of the Arctic, the reason only really understood by those who take an adventure into the isolated wonderland.
Don't Miss: We took a 9 day trek into the Arrigetch wilderness, and I would highly recommend the adventure for those up to it. The Arrigetch Peaks are arguably the most famous section of the Brooks Range and quite possibly the park. Adventure seekers come from all over the world to experience the mesmerizing views of the Arrigetch, to climb the jagged granite spires, and to spot wildlife in the valleys. The Arrigetch is best appreciated via a backcountry trek, though the peaks can be viewed via air for those unable to make such a journey.
Fun Fact: Gates of the Arctic is the northernmost national park in the United States, and lies entirely above the Arctic Circle. The Brooks Range is one of Earth's northernmost mountain ranges.
READ: A Guide to Gates of the Arctic National Park, Alaska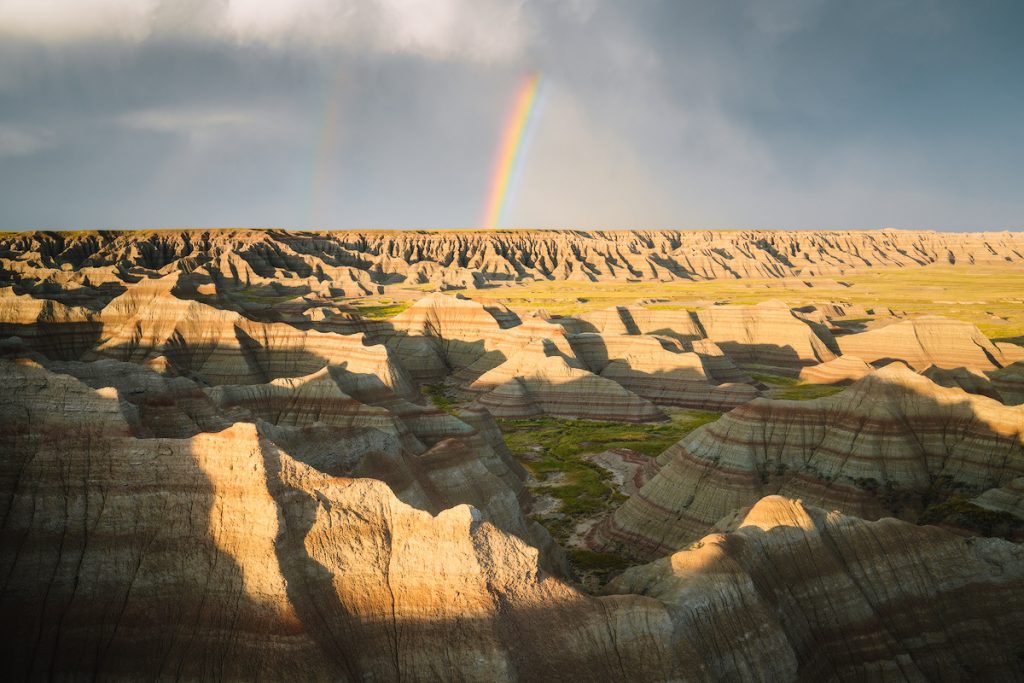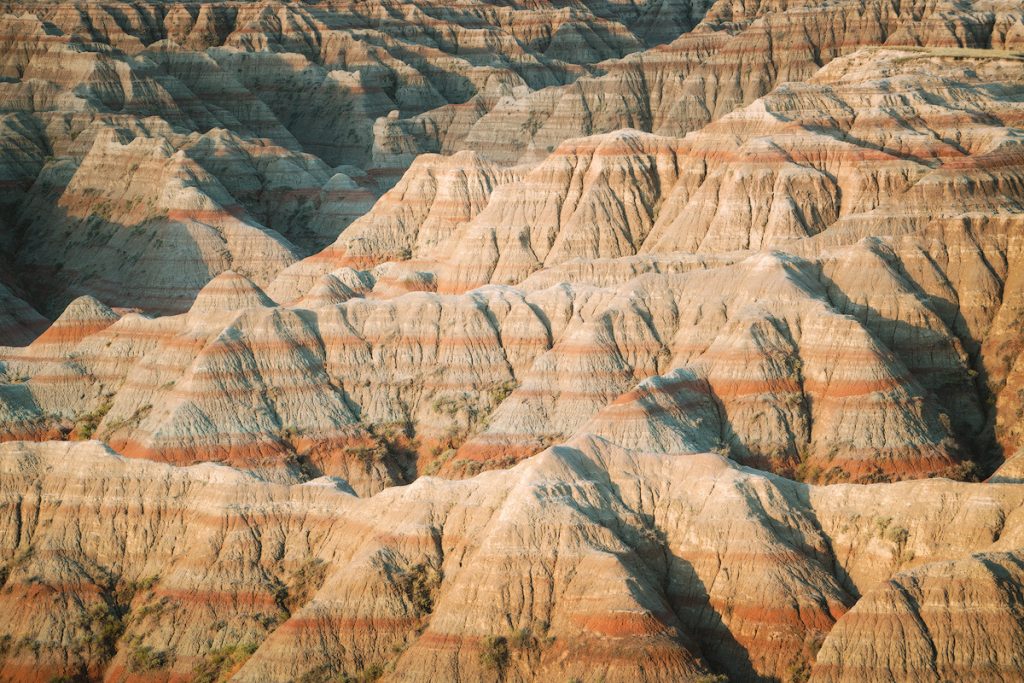 #9 Most Underrated National Park: Badlands
Although Badlands National Park isn't unheard of, I do feel that it often doesn't get the appreciation it deserves. We have visited Badlands twice now and each time we were blown away by its magnificent rock formations and ancient natural history. Badlands is particularly incredible for photographers, with its dramatic weather, dark night skies, ancient fossils, abundant wildlife, and jagged rock formations – all providing endless shooting opportunities!
Don't Miss: A particularly beautiful area in the park is Big Badlands Overlook. Found halfway between Cedar Pass Lodge and Cactus Flat, the overlook can be accessed via a short boardwalk from the parking lot. A platform provides views out over the northeast and southeast sections of the park and surrounding areas. A must see!
Fun Fact: The highest recorded temperature in the park was in 1980, at 114 degrees Fahrenheit.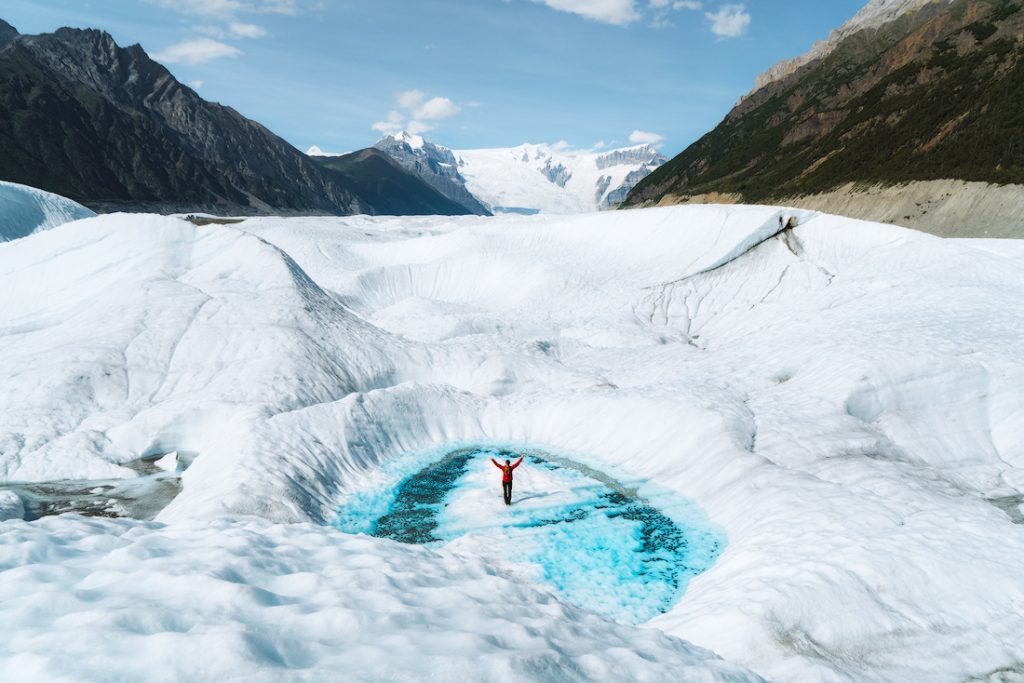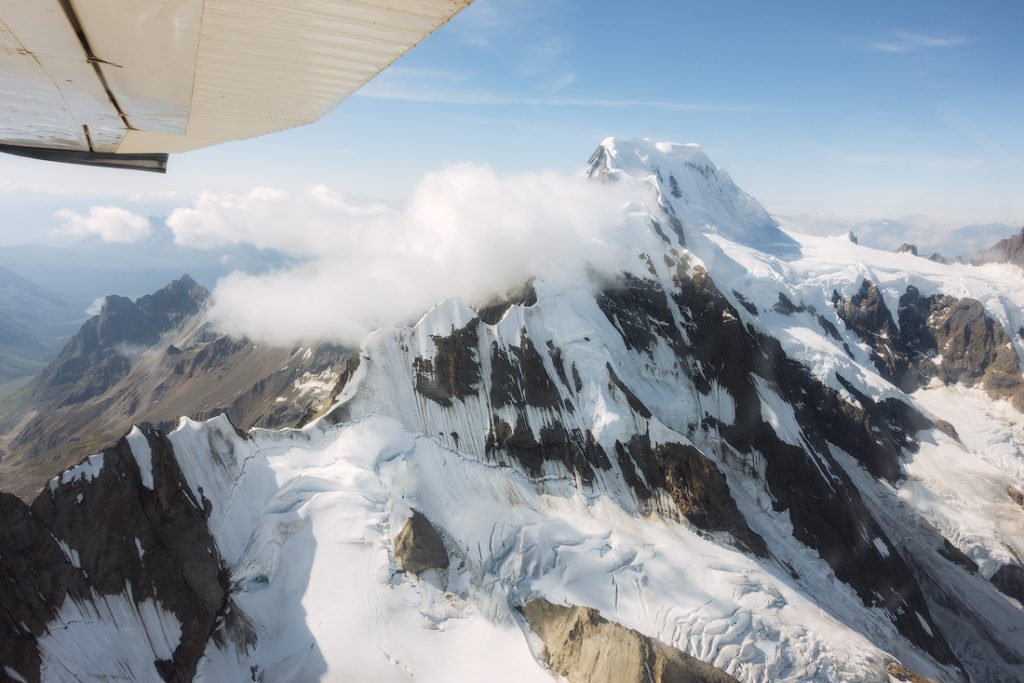 #10 Most Underrated National Park: Wrangell-St. Elias
Located on the border of Canada, Alaska's Wrangell-St. Elias National Park and Preserve is a wild and isolated place. It is the largest national park in the country (13 million+ acres) and the world's largest international protected wilderness when joined with neighboring parks. Despite these facts, not many people have heard of the park!
Wrangell-St. Elias ranges in elevation from sea level to above 18,000 feet, with snow-capped mountain peaks looming in every direction. Four major mountain ranges converge here and include the tallest coastal mountains and the biggest non-polar icefield in the world. There is nothing small about Wrangell-St. Elias and visiting the area will leave any person is absolute awe!
Don't Miss: I would highly recommend a flight-seeing tour of Wrangell-St. Elias, as it's really the only way to take in the sheer scale of the park. We couldn't put our cameras down as we soared above seemingly endless glaciers, intertwined rivers and snow-capped mountain peaks.
Fun Fact: Wrangell-St. Elias consists of 9 of the 16 highest peaks in the United States and boasts 60% of the glacier ice in the country. Also – Wrangell-St. Elias is the largest national park in the entire system, bigger than the entire country of Switzerland and the size of Yellowstone National Park six times over!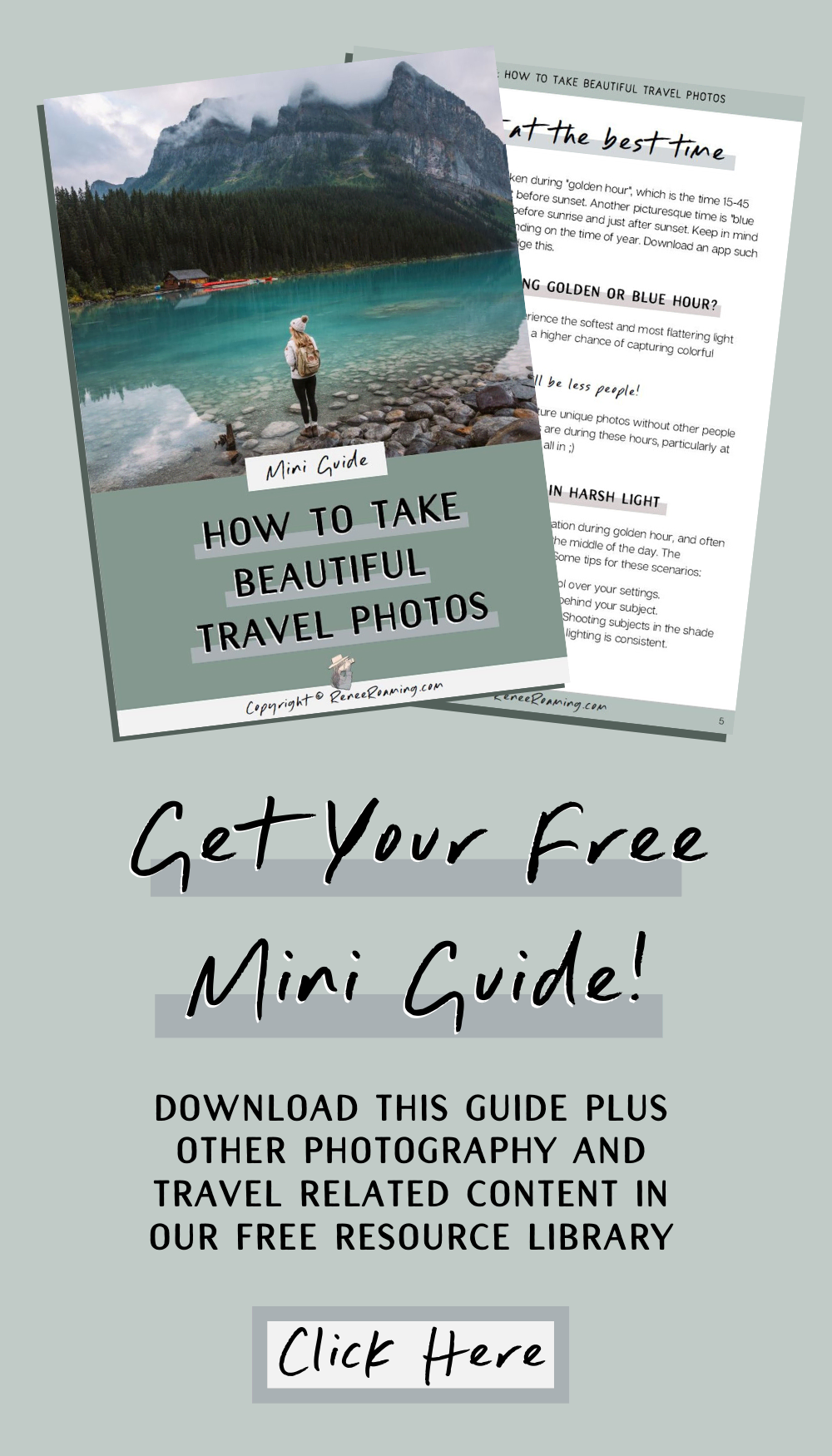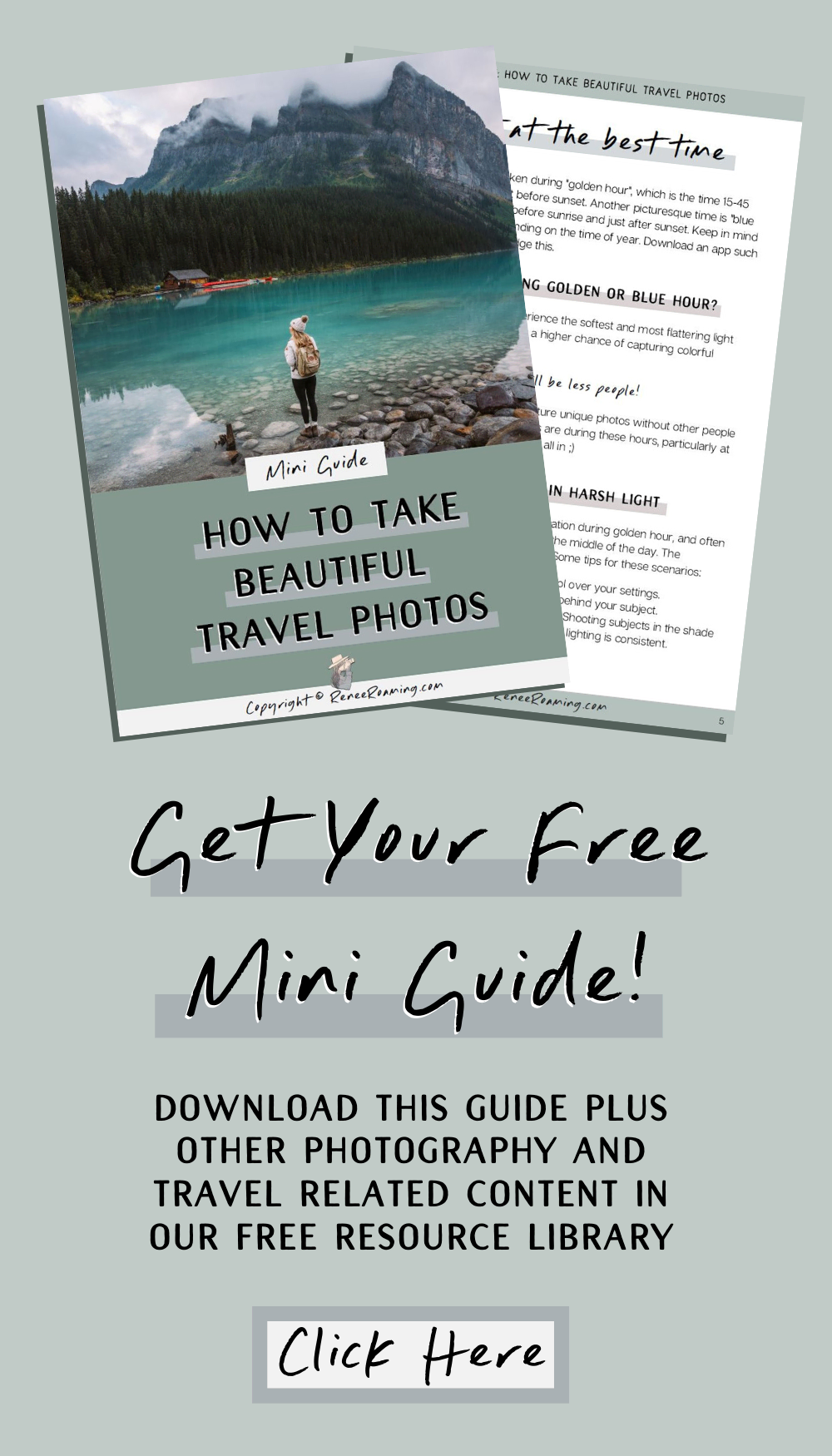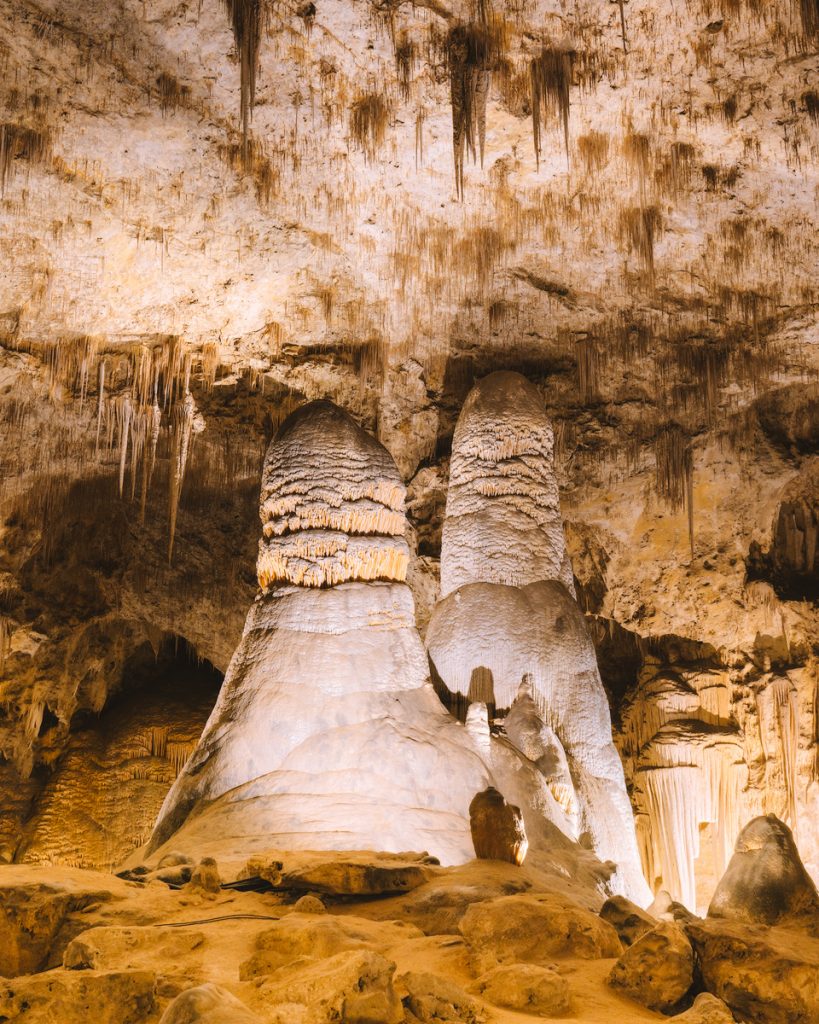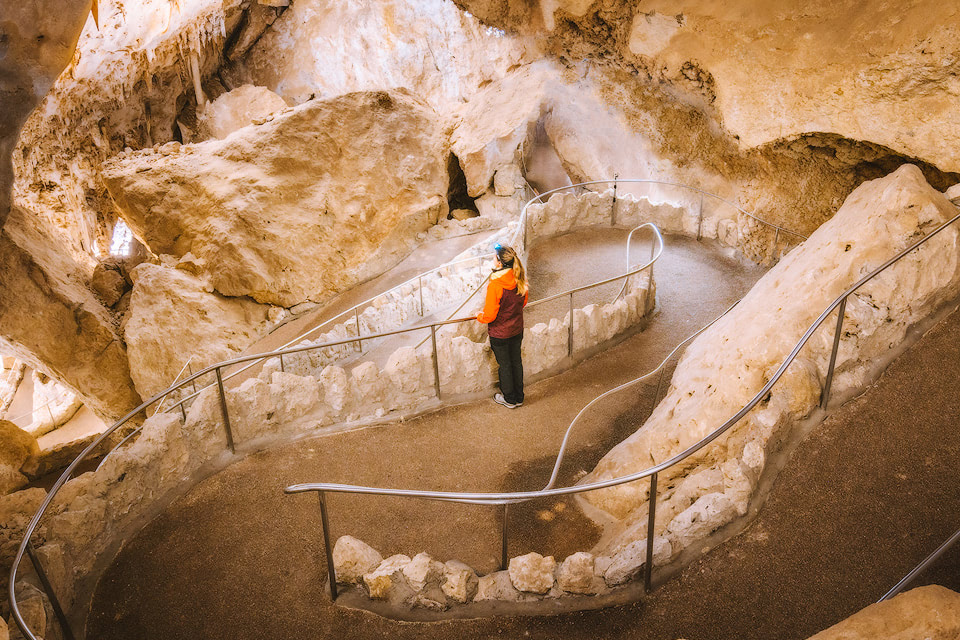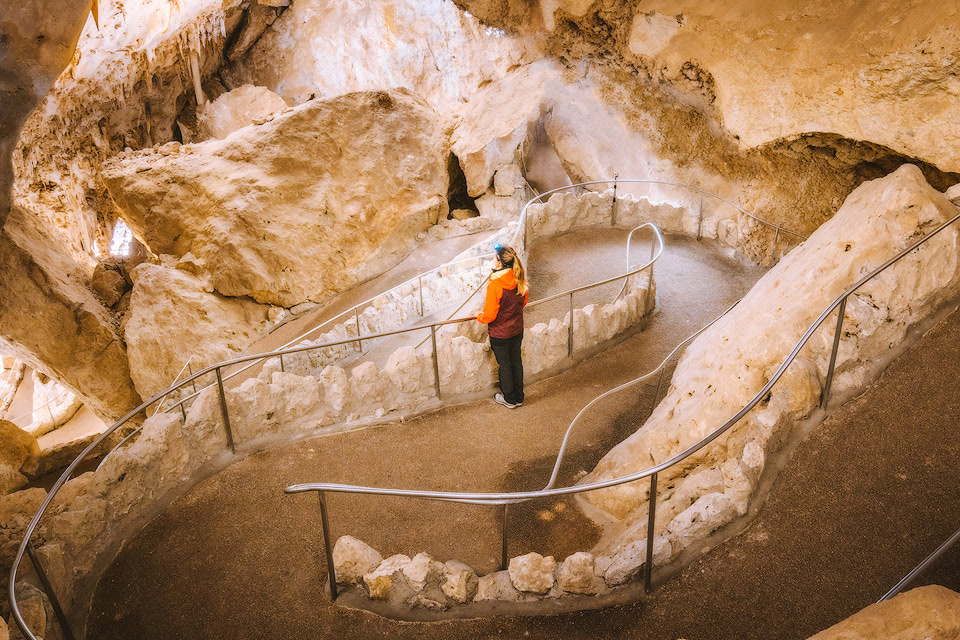 #11 Most Underrated National Park: Carlsbad Caverns
Carlsbad Caverns National Park is home to America's most magical underground. This largely unheard of park features 300 limestone caves and millions of magnificent formations and features. We were not expecting to be so blown away by a cave, but I think Carlsbad has that effect on most of its visitors.
Don't Miss: Be sure to take a guided walk through the caves, or some areas allow self-guided walks. We particularly loved The Big Room for its exquisite carved drapes, stalactites, stalagmites, spires, and other limestone formations. The chamber can be accessed via an elevator into the cave or visitors can descend 79 stories from the mouth of the cave on the intense Natural Entrance Trail.
Fun Fact: In 1959, Carlsbad Caverns served as a location for the movie "Journey to the Center of the Earth."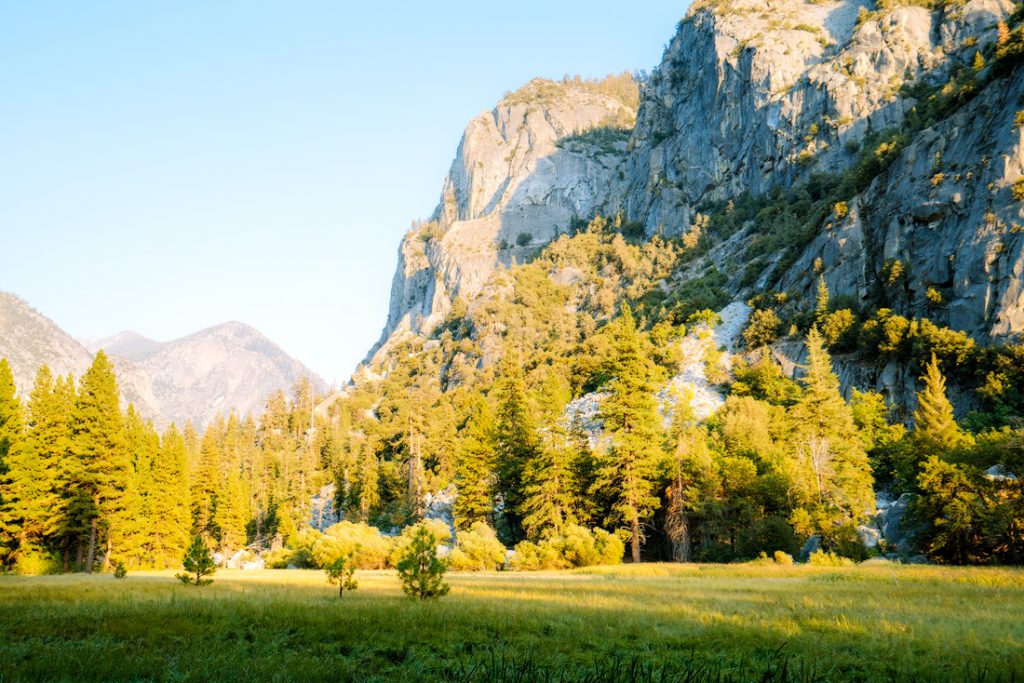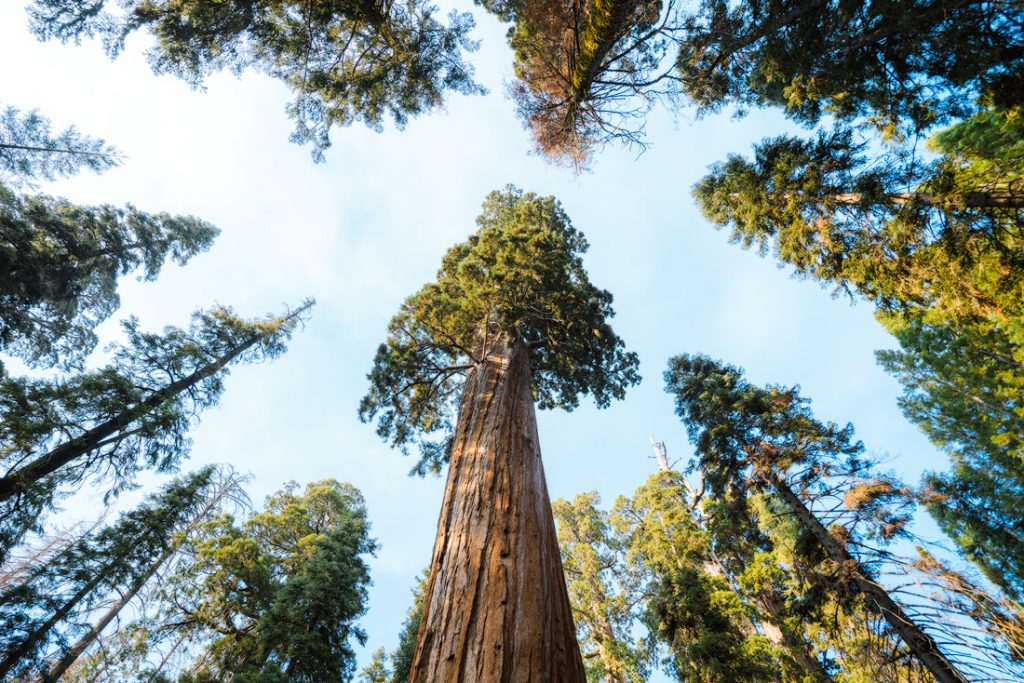 #12 Most Underrated National Park: Kings Canyon
Often overlooked in comparison to nearby parks like Yosemite and Sequoia, Kings Canyon National Park is undoubtedly an overlooked beauty of the national park system! The park is comprised of towering 14,000-foot mountain peaks, lush meadows, swift-flowing rivers, and some of the world's largest giant sequoia trees. As John Muir said, Kings Canyon is "a rival to Yosemite", and we found ourselves seeing the similarities on numerous occasions.
Don't Miss: Be sure to drive the Kings Canyon Scenic Byway. It's the most unique section of the park, and also one of America's most remarkable drives. The 50-mile mountain pass winds down 2,700 feet, past some incredible mountain views, and into a vibrant valley where the Kings River flows. At 1.5-miles deep, Kings Canyon is one of the deepest canyons in the United States. The beginning of the drive passes by Grant Grove and the famous General Grant Tree.
Whilst you are in the area, Zumwalt Meadows is another must-see location. The 1.5-mile trail allows visitors to experience a lush meadow floor and views of towering canyon walls – an incredibly peaceful and picturesque walk.
Fun Fact: Kings Canyon runs deeper than the Grand Canyon, reaching 8,200 feet in some places.
READ: Winter California Road Trip – Redwoods and Yosemite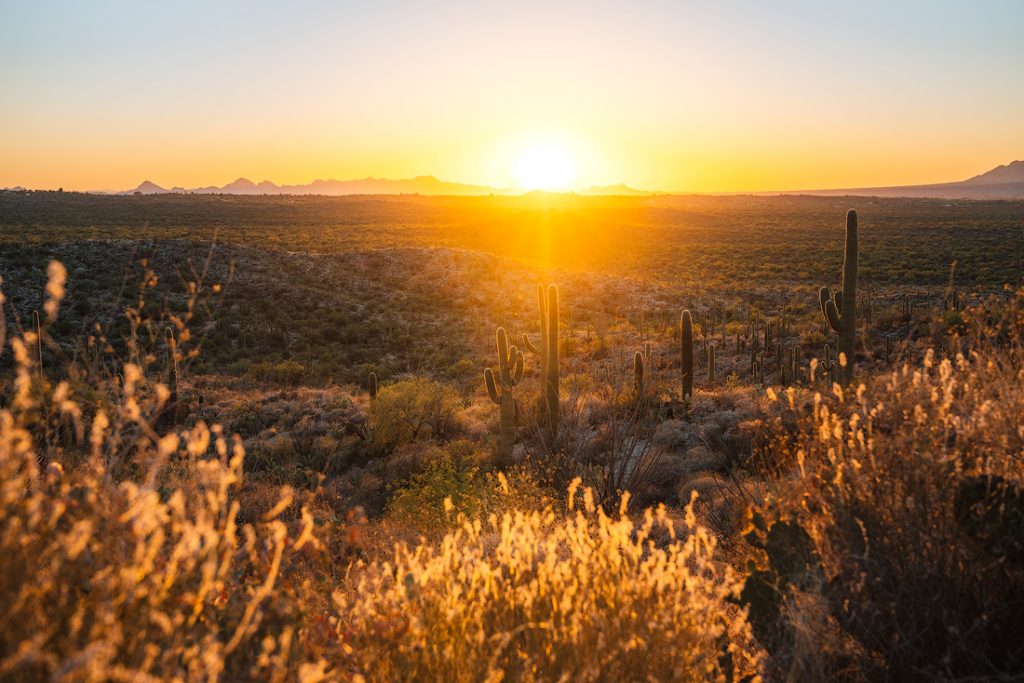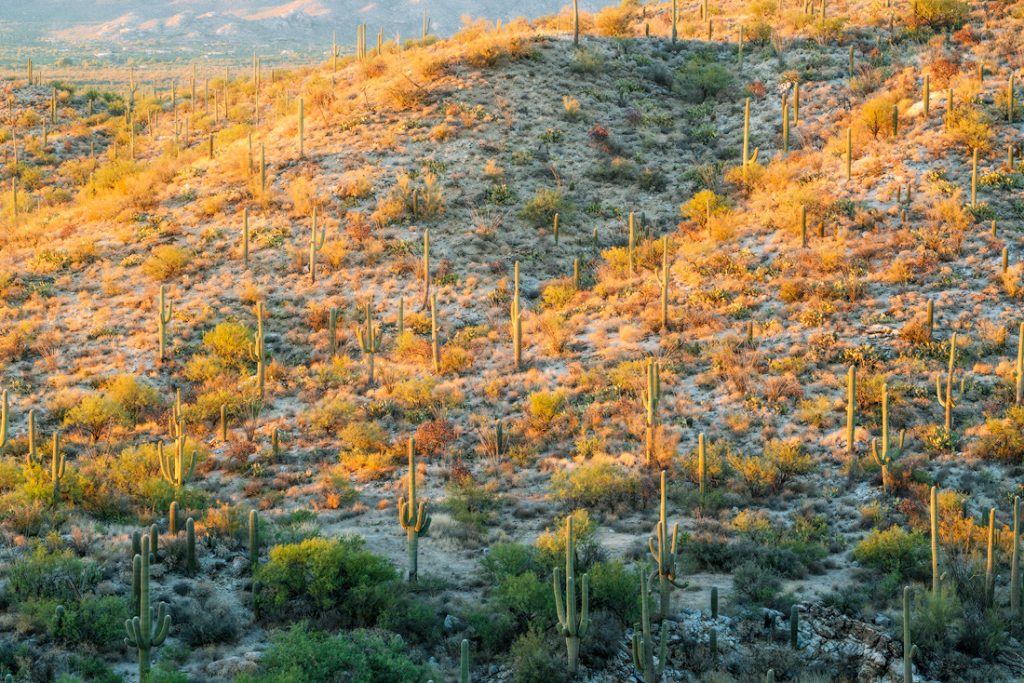 #13 Most Underrated National Park: Saguaro
I'll be honest, I hadn't heard of Saguaro National Park before we began planning our road trip. Located just outside of Tucson, Saguaro boasts gorgeous scenery and a large variety of desert plants and animals… all against the backdrop of the beautiful Tucson Mountains. The national park preserves 91,000 acres of Sonoran Desert and specifically protects healthy forests of saguaro cacti.
Don't Miss: Not surprisingly, the park's best-known feature is the saguaro cactus. Cactus Forest Drive is an 8-mile scenic road that twists through a saguaro forest, offering up-close views of these enormous plants. There are numerous trails along the drive to provide visitors with more options for exploring the area.
Fun Fact: A single saguaro cactus yields tens of thousands of seeds annually and as many as 40 million in its lifetime of 175-200 years. Saguaros that live to be 150 years or more can reach 50 feet and weigh 16,000+ pounds!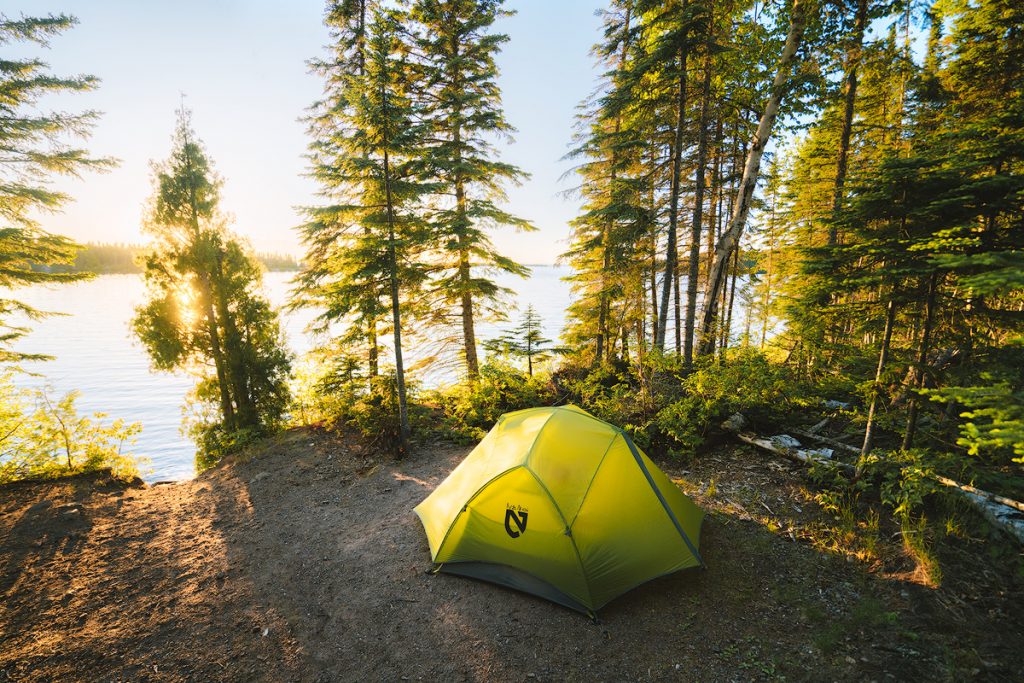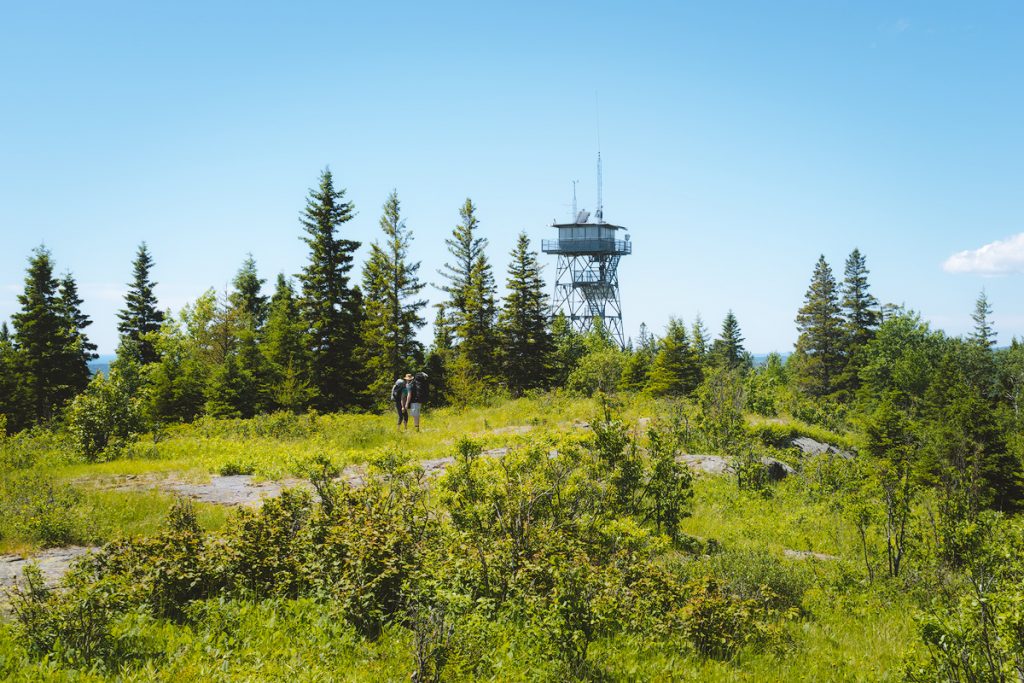 #14 Most Underrated National Park: Isle Royale
Isle Royale National Park deserves way more visitors than it gets, but those who know about the park keep coming back for more (Isle Royale is statistically the most revisited national park in America). Located on a secluded island in the middle of Lake Superior, Isle Royale is a wildly beautiful place just begging to be explored. Adventure enthusiasts visit the park to kayak, camp and hike the rugged landscape. The only means of transportation is by foot, kayak, boat or seaplane, making the island extremely peaceful and undeveloped.
Don't Miss: Mount Ojibway (1133 feet) boasts an iconic lookout tower with panoramic views of Isle Royale and Lake Superior (even Canada in the distance). You can access the tower via the Greenstone Ridge Trail, which we traversed on our 3 day backcountry trip to Lane Cove and Daisy Farm camping areas. I'm going to do an in-depth blog post about our 21-mile trek, so stay tuned!
Fun Fact: Although Isle Royale is one of the least visited parks (28,000 visitors in 2017), it remains the most revisited national park in the United States.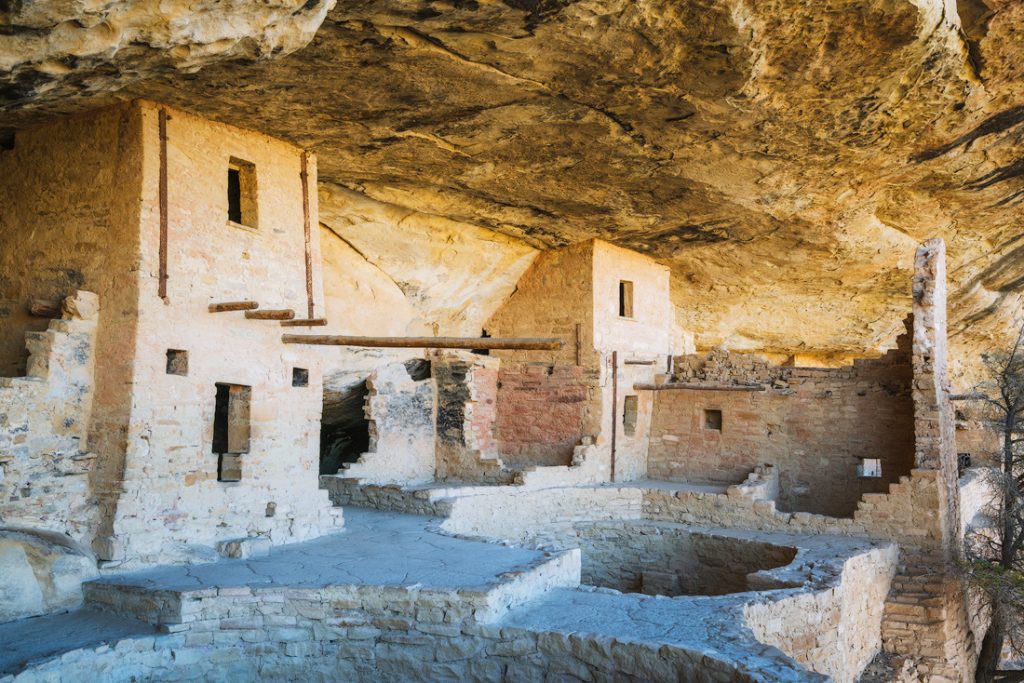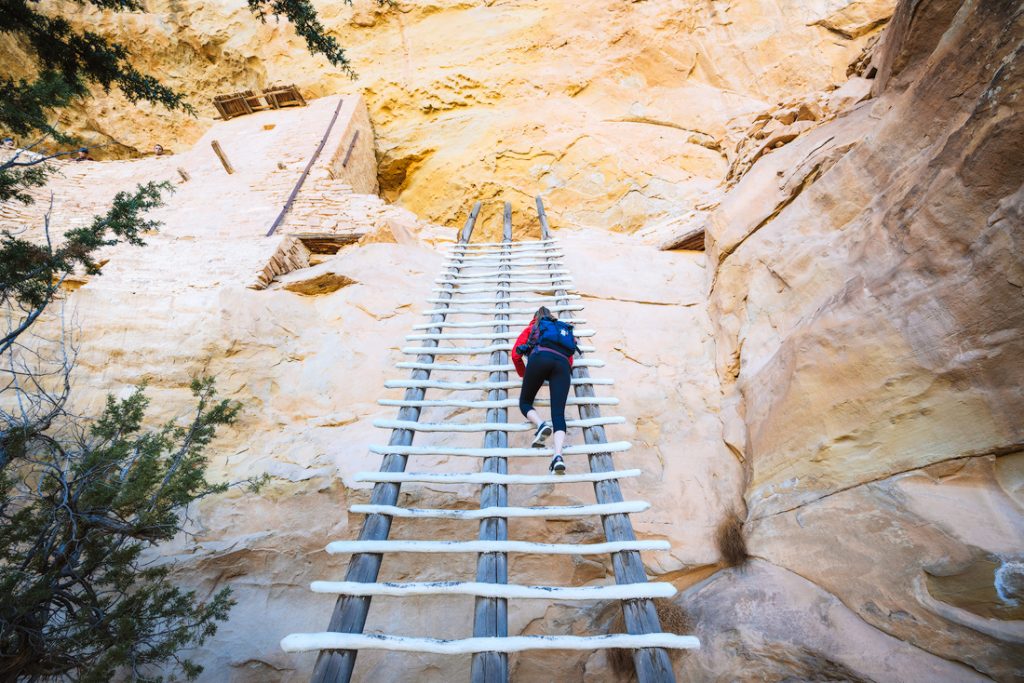 #15 Most Underrated National Park: Mesa Verde
Mesa Verde National Park isn't on most people's radars… but it should be! The park was created in 1906 to preserve the archeological heritage of the Ancestral Pueblo people (the only park in the system that was created purely to safeguard the history of a people and culture).
The park boasts nearly 5,000 archeological sites and 600 cliff dwellings, built by the ancestral Puebloan people between 550-1300 A.D. These ancient villages are constructed upon sandstone ledges on steep cliffs, nestled 2,000 feet above the Montezuma Valley.
Don't Miss: Cliff Palace is probably the most well-known cliff dwelling in the park, being the largest and most elaborate. Cliff Palace boasts 200 rooms, 23 kivas, a 36-foot Square Tower House, and is estimated to have housed 100 people. A ranger-led tour of Cliff Palace must be reserved in advance at the park Visitor and Research Center.
Fun Fact: The ancestral Puebloans thrived for seven centuries until they abandoned their homes around 1300 A.D. It is estimated that 30,000 people once lived in the area.
More on the National Parks
America's National Parks – Ranked Best To Worst
How to Plan the Perfect National Parks Visit
Route to Travel to Every US National Park
15 Least Crowded National Parks in the US
In-depth Guide to Visiting Yosemite National Park
PIN for later!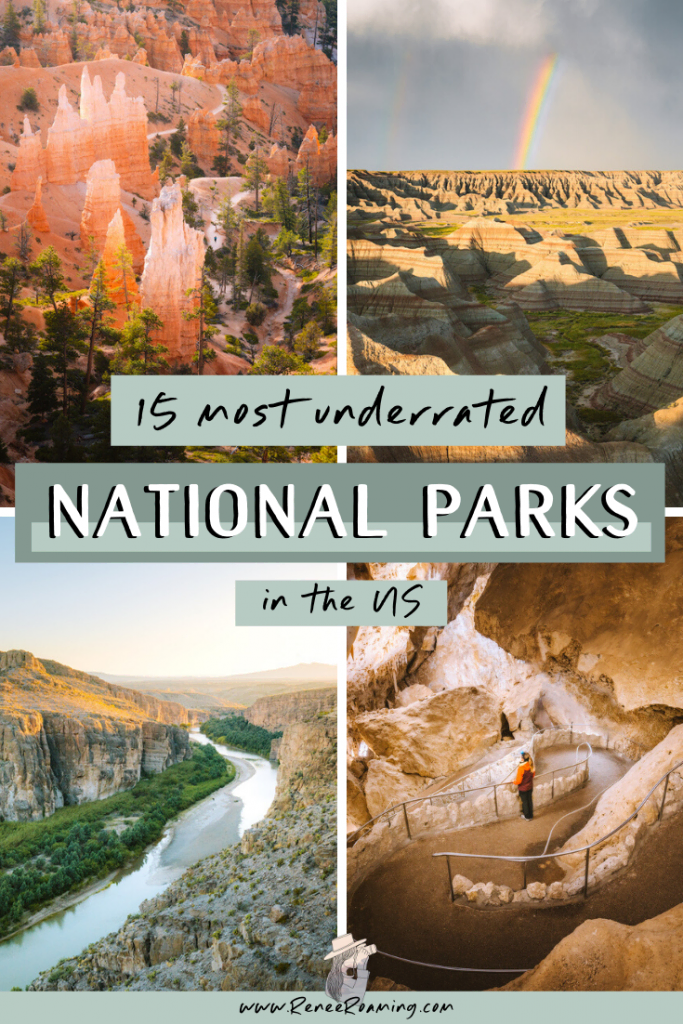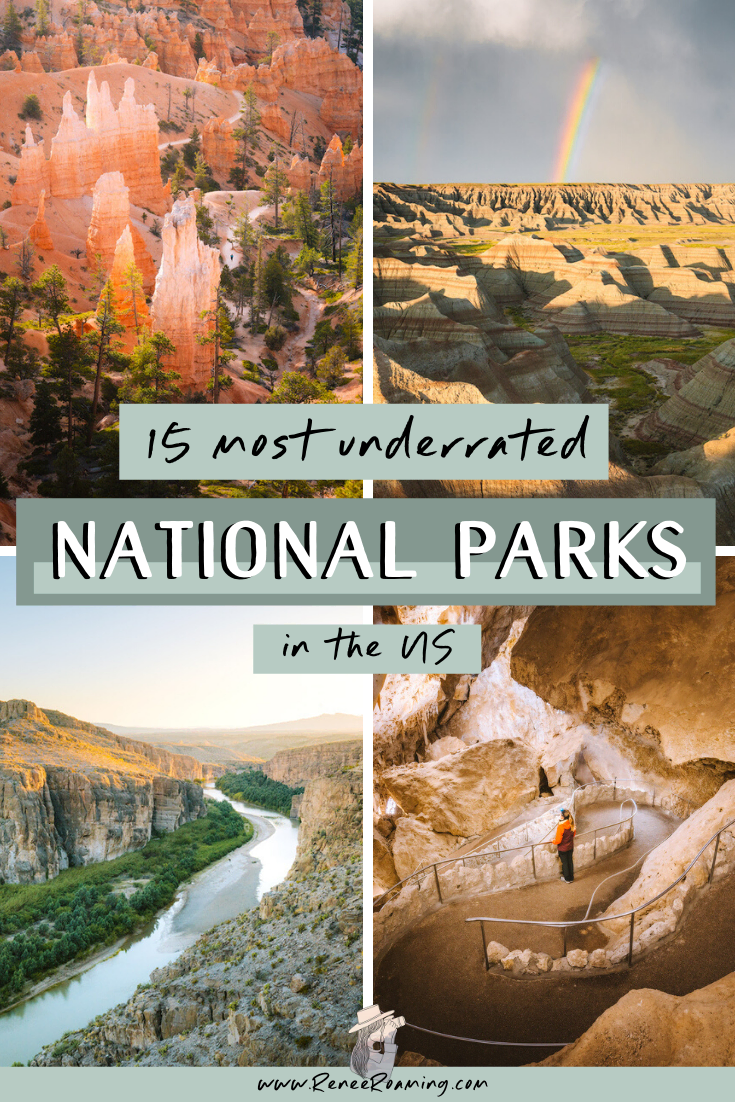 Disclaimer: All photographs copyright of Renee & Matthew Hahnel